Essential Paris Facts
For Travelers
Knowing just a few things will make
your visit easier and more memorable
Before you board that east-bound jet there are a few things to learn that will help you prepare for your visit as well as satisfy your curiosity.
It's good to know about tipping in France, how to ride the Metro, where the embassies are, perhaps a bit of history of Paris, certainly weather information and even what to wear in Paris.
Did you know, for instance, that Paris was the largest city in the world between the 16th and 19th centuries?
Or that the entire land area of Paris is a mere 40 square miles, just over 100 square kilometers? And that twenty percent of the entire population of France lives in the Paris metropolitan area?
We could go on. In fact, we do — in the articles below.
Facts for Tourists
Get Paris Insider advice on:
• Tipping
• Euro-to-dollar conversion
• Essential Paris etiquette tips.
Find out how the VAT tax works and how to save money with a VAT tax refund.
The History of Paris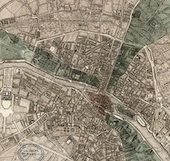 Did you know that the first settlement at what is now Paris was founded over 2300 years ago?
The first Parisiens were the Parisii, the Celtic people who were the original settlers. They were followed by the Romans, and then there were Franks and Gauls and... well, a lot of other people.
Vikings?
• Discover The History of Paris »
The Arrondissements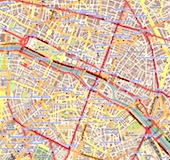 Paris is made up of 20 arrondissements (or neighbourhoods) each with a distinct feel and atmosphere.
Learn what's where, discover the attractions in each of the arrondissements and which ones you'll want to pay close attention to.
• Guide to Paris Arrondissements »
Direct Arrondissement Links
Culture & Arts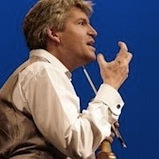 Paris Facts. Arts, entertainment, fashion and museums are the integral components of the city's culture. Find out about how Parisians enjoy all the incredible cultural activities —
• Free museums
• Other free stuff in Paris
• Explore the art scene in Paris
• And so much more…
• Guide to Paris Culture & Arts »
Paris Movies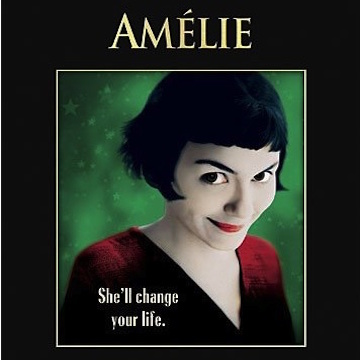 Can't make it to Paris this year? Movies are the next best thing to being there. Building your own library of favorite Paris movies is a nice way to rekindle your memories of the City of Cinema, or to get in the mood for your next trip.
Read our guide to classic Paris movies to help pass the time until you make it across the Atlantic!
Paris Movies Quick Links
What to Wear in Paris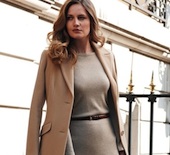 Want to be mistaken for a Parisienne? Learn how to plan your Paris wardrobe for functionality and fashion.
Parisians are known for their flair and you don't want to make a fashion fas paux on your Paris vacation. Find out what to wear in Paris, spring, summer, fall and winter.
• Overview – What to Wear in Paris »
what to Wear in Paris Quick Links
The Population of Paris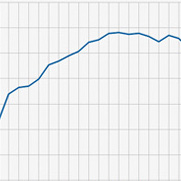 It's fun to learn a few more Paris facts before you go. Since it was founded as Lutetia, the population of Paris has grown from a few thousand Gauls to over two million Parisians, and has gone up and down over the centuries.
Find out when Paris was even more densely populated than it is now. What's the current population?
• All About The Population of Paris »
Getting Around
With so many transportation options, it's easy to get around Paris without spending a fortune, and certainly, absolutely, without renting a car!
Learn about the Paris taxis, the Velibs (bicycles) and the Paris city transportation system that include the Metro, the buses, the RER and the tramways. The great part of the urban transportation system? There's "One Pass To Rule Them All" »
The Weather
It would be nice to know what weather to expect on your arrivel in Paris. And, although the city's weather can be quite temperamental (no pun intended), you can make a good guess of what it's going to be for the time you will arrive. Learn about the Paris seasons and weather patterns to help plan your trip.
Paris Airports – CDG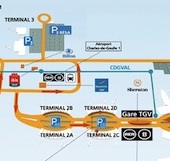 Charles de Gaulle and Orly are the two main Paris airports. Orly is used mainly for domestic flights and Charles de Gaulle (CDG) for international flights. So, CDG is most likely the airport you will arrive at and depart from.
Learn how to manoeuvre CDG and find out how to get from the airport to the city.
• CDG & The Paris Airports – Read Our Guide »
Canadian & US Embassy Paris
The only time you're ever likely to need an embassy is if your passport has been lost or stolen or if you have become stranded. In case of emergencies like these help is at hand in Paris for US and Canadian citizens at their respective embassies.
Travel Planning Guides
Don't Miss a Single Paris Travel Tip –
Sign up for Le Petit Journal !
the newsletter of Paris Insiders Guide