Jacques Herbin Fine Ink – Writing With The Tools Of Victor Hugo & Napoleon
We love to delve into old Paris. Not just sites and monuments, but also things like historic companies and brands, especially those that have created the sense of luxury, craftsmanship, and timelessness unique to the capital. Herbin is one such company — the world's oldest manufacturer of writing inks and sealing waxes.
The story starts 350 years ago, with an adventurous sailor by the name of Jacques Herbin. Employed by the Compagnie des Indes Orientales (the French East India Company, established in 1664 to compete with similar British and Dutch trading companies), Herbin made numerous voyages to India, where he collected the ideas and ingredients he would use to create his first sealing wax.

Jacques Herbin, His Company & Its Legacy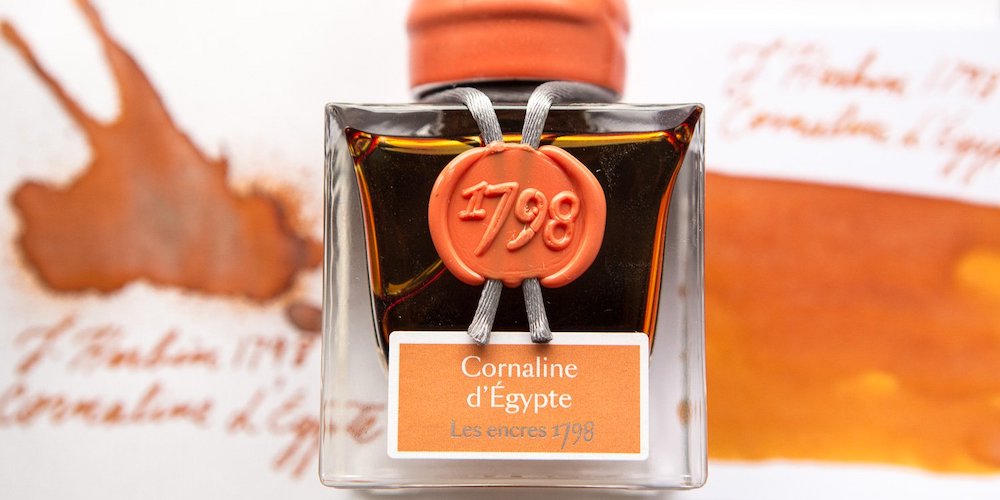 It was only a few years later that our intrepid mariner started his eponymous company, first producing unique sealing waxes and later expanding into quality writing ink. Established in Paris in 1670, Herbin has stood the test of time with fountain pens and inks used by connoisseurs of letter writing, calligraphy, and graphic arts. Herbin's sealing wax, first made in 1670, was chosen by the Sun King himself (Louis XIV) for all his official court documents. The wax has also been used as an elegant way to seal bottles of perfume and grand cru wines.
Over the years, the Herbin product range grew, innovations were introduced, and classic inks were added to the company's offering — Encre Violette (a violet ink used in French public schools until 1940), Perle des Encres (pearl ink), and Encre des Voyageurs (travellers ink).
2010 was an important year for the Herbin firm. To celebrate the 340th anniversary, two special ink collections were released — the 1670 Inks Collection honors the year the company was founded while the Jacques Herbin 1798 Inks Collection commemorates the introduction of the Herbin brand of inks.
Imagine — today you can still use the same inks favored by luminary figures of the past. Coco Chanel, Victor Hugo, even Napoleon would all have been using Herbin inks for their correspondence and work. Herbin even developed a special black ink just for Victor Hugo (the celebrated author of The Hunchback of Notre Dame, Les Miserables, and other classics). Today, the Herbin fountain pen inks are available in over thirty colors and can be purchased online or in fine stationary stores.
The 1670 Inks Collection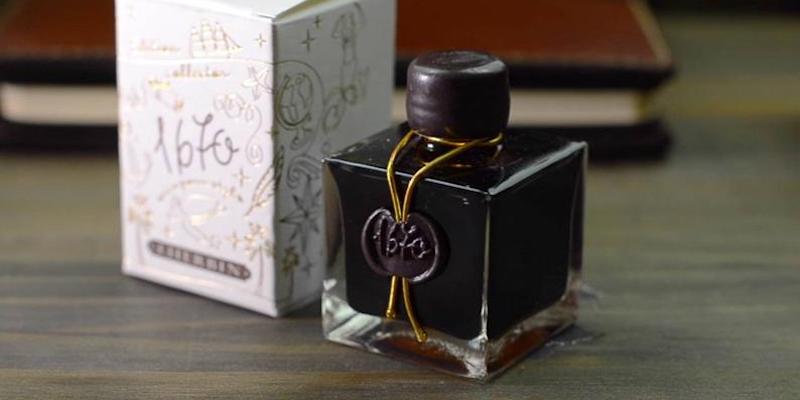 These intense deeply-hued inks feature golden flecks; they are pH-neutral, water-based and can be used in fountain pens. There are three inks in the 1670 collection.
Caroube de Chypre
Carob trees have been cultivated in Mediterranean countries since ancient times and their pods have been valued for their therapeutic properties. During his long oversea voyages, Jacques Herbin carried dried carob pods from Cyprus as a food source. Caroube de Chypre — Cyprus Carob — is a deep brown in color with hints of red and flecks of gold
Rouge Hematite - Scarlet Red
A scarlet red in an earthy tone, Rouge Hematite is the historic color of the Herbin logo.
Emeraude de Chivor
It's said Herbin always kept an emerald with him, believing the precious stone would protect him on his travels. The Chivor mine in the Andes, discovered in the 16h century, is renowned for its emerald stones; Emeraude de Chivor ink is a deep emerald green with flecks of gold.

Jacques Herbin 1798 Inks Collection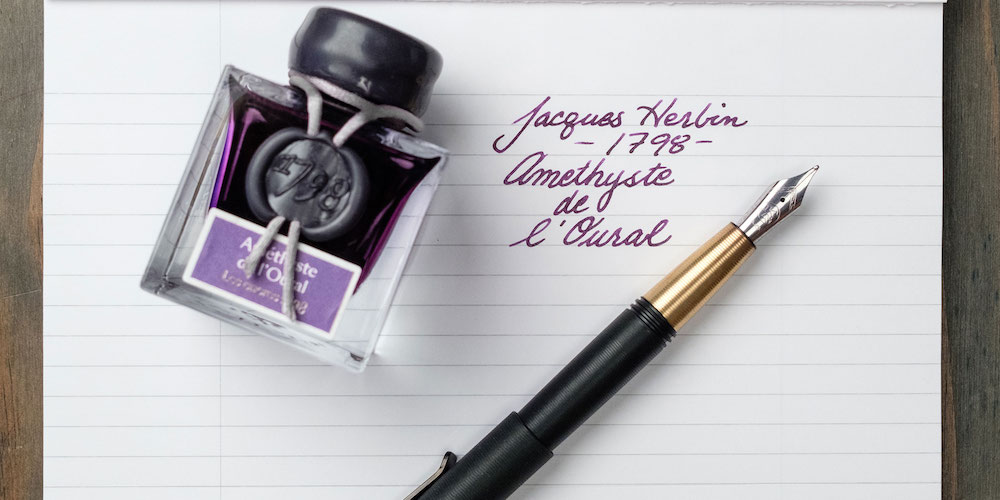 1798 was also a monumental year in the history of Herbin, and a turning point in the history of France. Although it was a time of tumult, with the French Revolution still winding down, it was also a time of opportunity with Napoleon Bonaparte on the rise and the steel nib dip pen on the decline, in favor of the writing quill. The new French Republic needed writing tools and Herbin's great-grandson responded by moving the shop to a bigger, better location at Rue des Fosses-Saint-Germain-l'Auxerrois (the street name was later, wisely, changed to the simpler Rue Perrault) in the 1st Arrondissement. To commemorate this period, in 2010 Herbin introduced three inks in a new collection, each with silver highlights in their base color.
Améthyste de L'Oural
Ural Mountain Amethyst is a deep, rich purple with the velvety hue of a rare gemstone. This ancient gemstone, the color of royalty, is sourced from Asia, and is prized for its calming, meditative qualities.
Cornaline d'Égypte
A precious red-orange stone from the agate family, in ancient Egypt cornaline (in English, carnelian) represented the symbol of life. It's a joyful color that brings vitality and intensifies concentration. .
Kyanite du Népal
Bright blue, almost turquoise in color, kyanite has been prized as a noble mineral because of its similarities with sapphire. This dark navy ink comes alive with a cloud of silver speckles.

J. Herbin Resources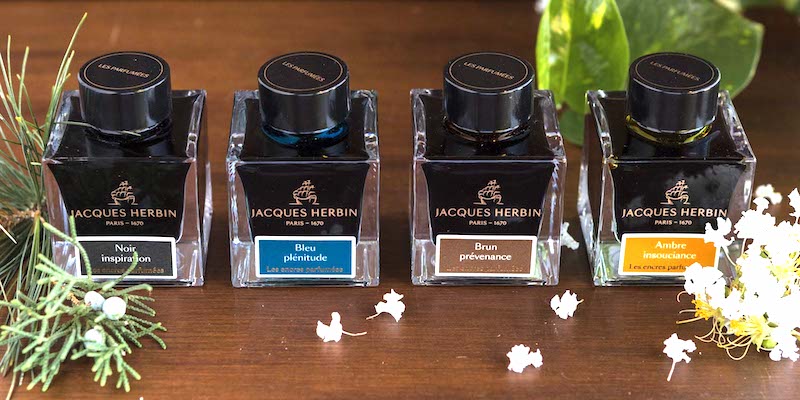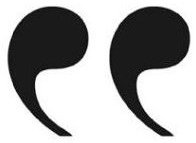 Writing with ink and pen is much more than just writing, it gives body and color to our thoughts."
– Jacques Herbin
Herbin Scented Inks
These deep-coloured inks are combined with the aromas of honey, lime, musk or flowers. The floral waters used are sourced from Grasse, the perfume capital of France. The scents last for several days.
In Paris you can find Herbin inks in the Marais at L'Ecritoire, a landmark stationery shop that has carried Herbin inks since its opening in 1975.
L'Ecritoire Stationery Paris
61 Rue Saint Martin
4th Arrondissement