The Best Post-Pandemic Things To Do In Paris, September 2021
September in Paris means la rentrée, when thousands of Parisians return from the long, August summer holidays, and the time when they transition back to city life. This year, with any luck, that city life will be returning to a semblance of normality, and there are museums exhibitions an events to take in.
Whatever the case, as Paris opens up following lockdowns and sanitary cautions, we will continue to update information about the best things to do, places to eat, and the greatest ways to explore and enjoy the city we love. Meanwhile, plan your next summer visit by browsing through our our recommendations below for the best things to do in Paris in September.
The Most Popular Activities
Things to Do in Paris September 2021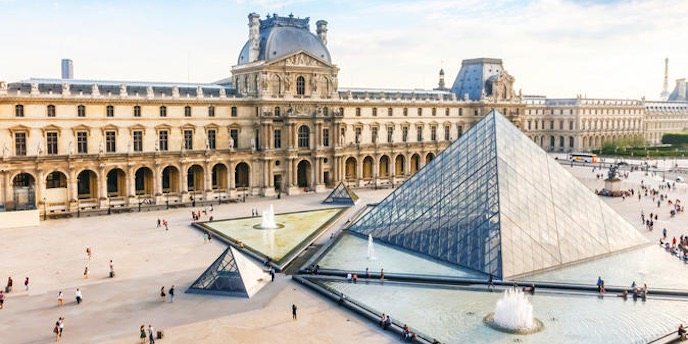 The Louvre Art Museum is a very popular place, which means line-ups even in slow tourism periods. But, a perfect Paris Insiders tip is to book a guided tour of the museum, which leads you past the lines and right to the most famous works of art, also allowing you plenty of time to wander. Another tip — these tours sell out, so be sure to book early. Also see, The Top 10 Ways To Skip The Lines In Paris…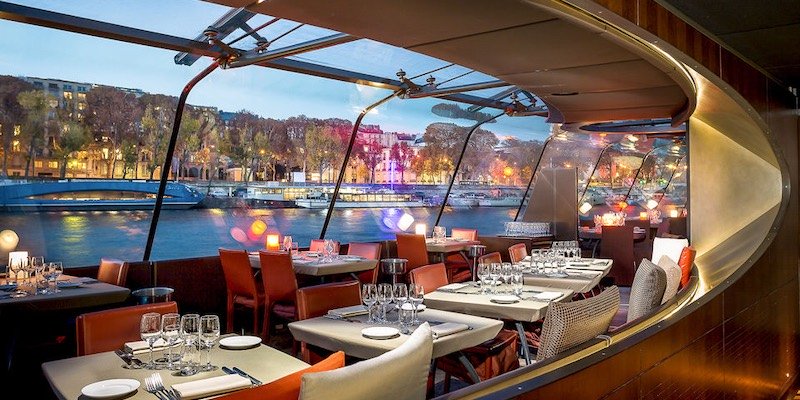 Travelers love this nighttime dinner cruise, and it's easy to see why. It's fun, it's romantic, and everything's taken care of for you. At the Seine you board a bateau for a relaxing cruise and 4-course French meal. Watch the lights of Paris pass by while sipping wine and enjoying live music in the City of Fun.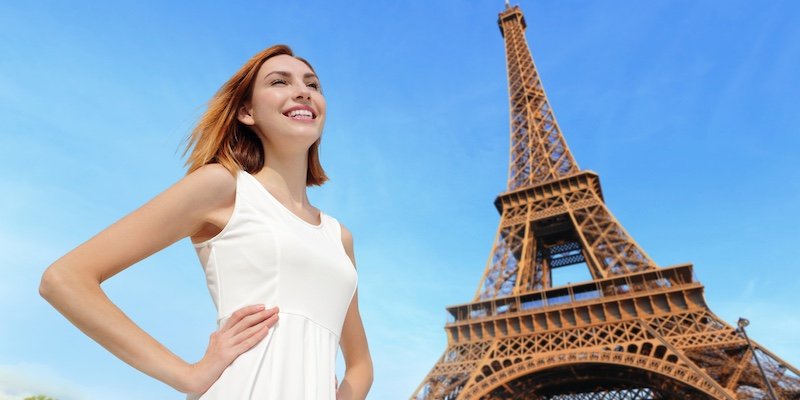 When we're in Paris we don't want to waste time standing in line. That's why we choose skip-the-line tours, especially at sights as busy as the Eiffel Tower, where there is always a long lineup. With these activities, though, you breeze past the line and follow your guide to the top of the tower. Since availability at the Tower changes, the best way to approach a no-wait ET visit is to check with this Skip the Eiffel Tower Lines page. Also see, Big List of Eiffel Tower Tours…

This guided tour to the top of the Eiffel Tower is available on most days in September, so it's a good bet to try.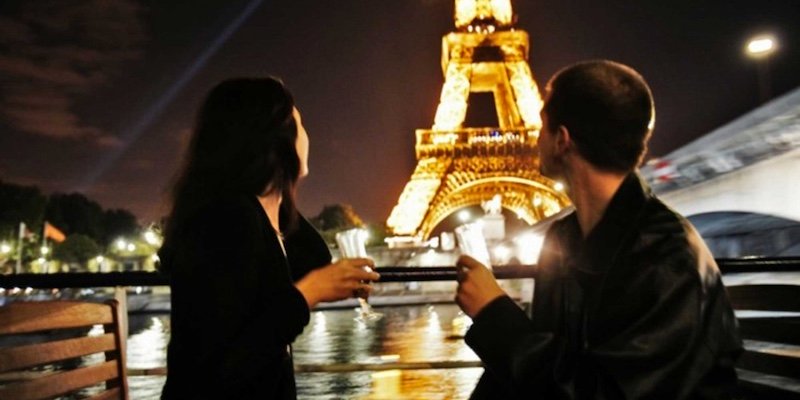 The days and nights are still warm, so a wonderful way to celebrate your stay in Paris is a champagne-fueled cruise down the Seine — the most romantic river in the world. You'll discover this is the very best way to see the sights of the city as you glide past the monuments on a bateau while sipping bubbly poured by an expert sommelier.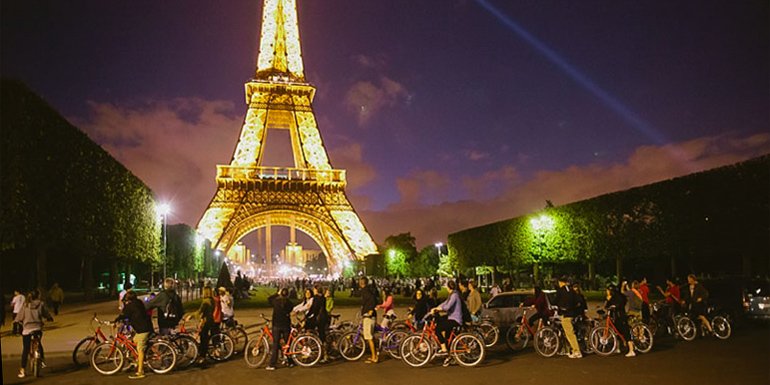 In France it's called a velo and visitors go oh la la ! for this night bike tour because it combines two great activities in one fun evening. Follow your expert guide cycling around ancient and modern monuments like the Eiffel Tower, the Louvre, and the Champs Elysées. Then, hop off your velo and onto a Seine river boat for a nighttime cruise — with a glass of wine, of course!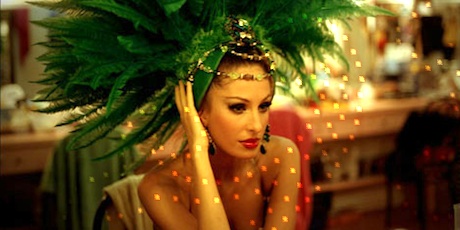 No need to worry about how to get to the Moulin Rouge — your driver meets you at your Paris address. Your evening starts with pick-up at your Paris address, taking you to Montmartre and the Moulin Rouge. At the famous cabaret you dine on three traditional French courses and revel in the glamorous show. Moulin Rouge regularly sells out weeks in advance, so book as early as you can. Also see, Seven Ways To See The Hottest Show in Town…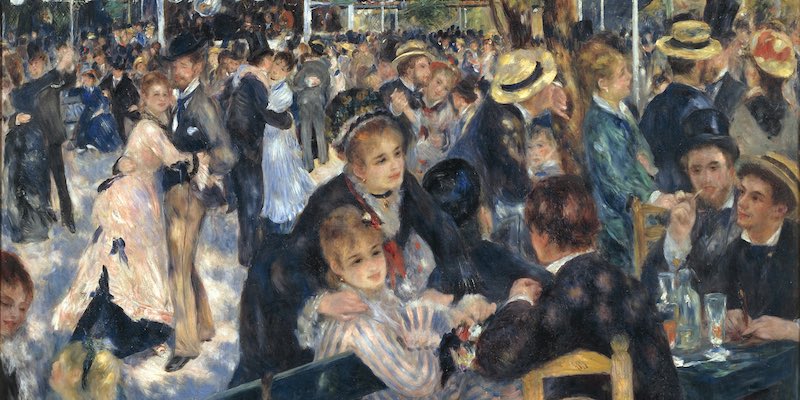 This is a fun tour of the fascinating hilltop village of Montmartre, where you focus on the history of the artists who once lived here. There's van Gogh's house, the windmill cabaret painted by Renoir, the site of Picasso's early studio, and more. Also included is a skip-the-line ticket for the famous Impressionist museum, Musée d'Orsay. This activity has hundreds of 5-star reviews, so be sure to book early,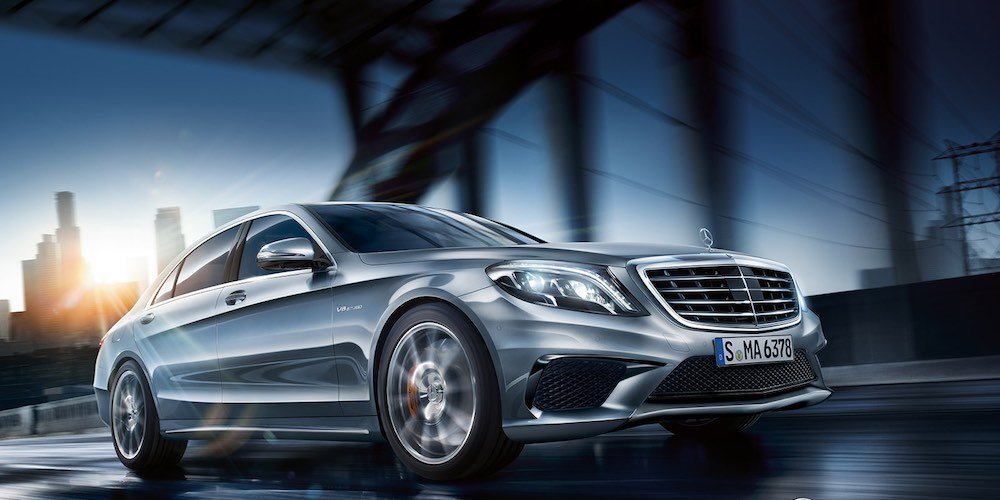 Here is one of our most appreciated Paris tips — know what's going to happen when you arrive by pre-arranging transportation from the airport into the city center. A popular and affordable way is to book a shuttle van service from the airport right to your hotel. There are a number of services we like, although our favorite is a private airport pickup in a luxury sedan. It's the only way to do it!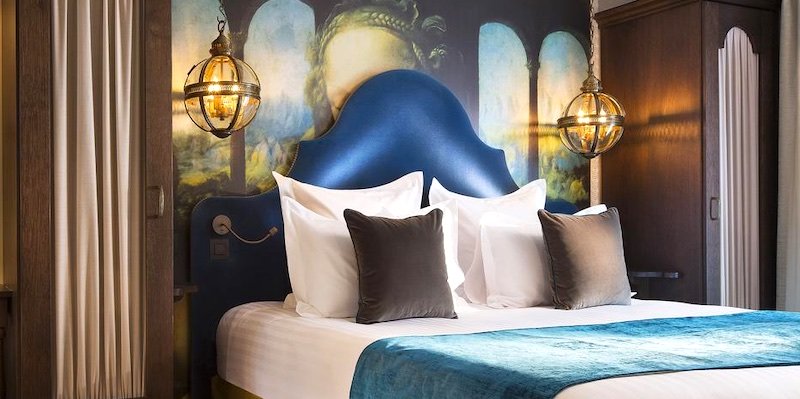 Who doesn't love staying on the Left Bank of Paris? Since Hemingway and the Jazz Age, the Left Bank has defined the essence of Paris. The Saint-Germain neighborhood is charming, and so are the best of the hotels in the quartier. In fact, here is our selection of the top Left Bank hotels — with a couple of bonuses as well!
The Best Ways to Visit Versailles from Paris
Things to Do in Paris September 2021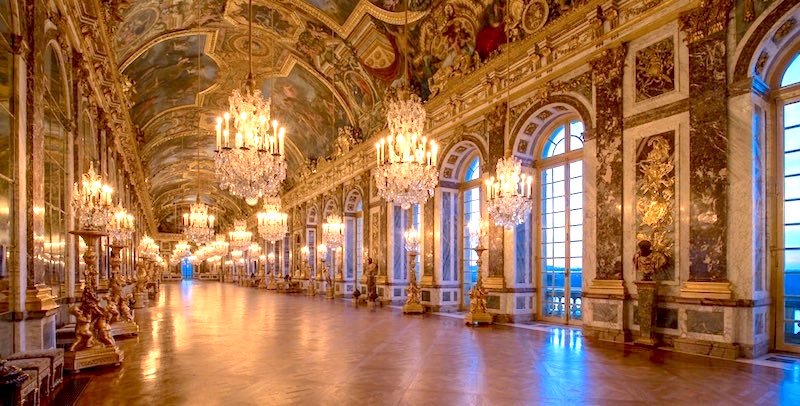 Your driver spirits you from Paris to the royal estate, where priority access lets you skip the long lines and head directly inside to experience the grandeur of the chateau on a guided tour that includes the state apartments, the Hall of Mirrors and the Queen's Chambers. Afterwards, stroll through the stunning gardens at your leisure until you meet up for lunch on the Grand Canal. Later, there's plenty of time to visit the Grand Trianon and Marie Antoinette's fantasy village farm. This small-group tour ensures individual attention.

We also recommend this half-day tour to Versailles that includes priority access. We like that it's a small-group activity with an expert guide and that pick-up at your hotel your hotel is included. Tours are available in the morning and in the afternoon.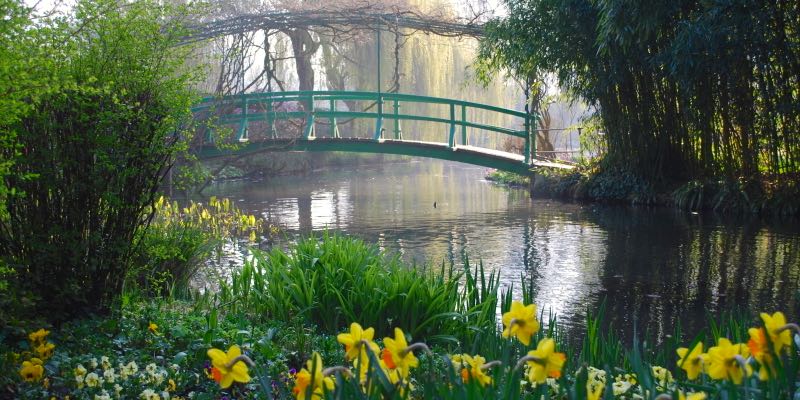 So much to see in France, so little time. But, this duo-tour helps solve the problem by combining two essential locations in one day — Claude Monet's gardens at Giverny and the dazzling chateau and gardens of Versailles. The small-group tour (maximum 8 people) includes pick-up at your Paris address. You are then whisked to Versailles as well Monet's gardens in nearby Giverny. In September, the gardens will be at the peak of perfection. A classic French lunch is also included.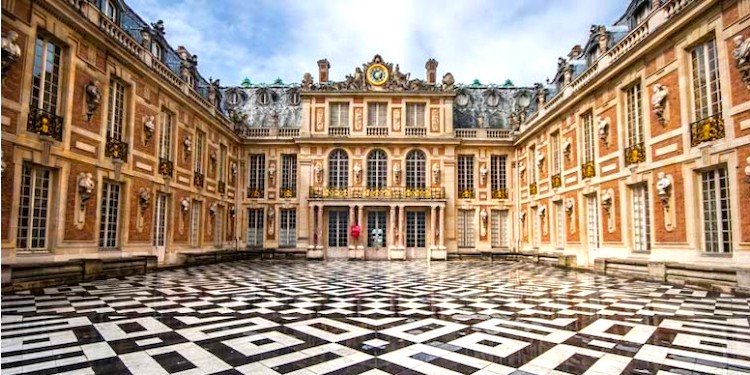 See the hidden rooms of Versailles most tourists will never see — Louis XVI's private apartments, his personal library, and the Royal Chapel built for the wedding of Louis and Marie Antoinette. If you opt for the morning tour, you get priority access to the Hall of Mirrors just as the doors of the palace open and before the crowds arrive.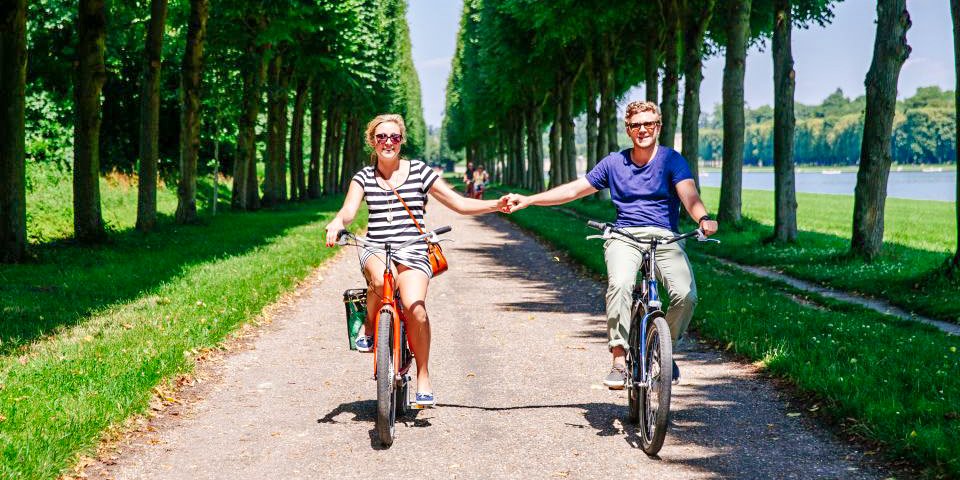 A great way to end the summer is on this 2-in-1 tour. Follow your guide as you cycle around the countryside near Versailles — through forests and pastures — and then picnic in the gardens of Versailles. After touring the grounds you use your VIP skip-the-line pass to explore the magnificent Chateau de Versailles. It makes for a wonderful day, but it's also likely to sell out.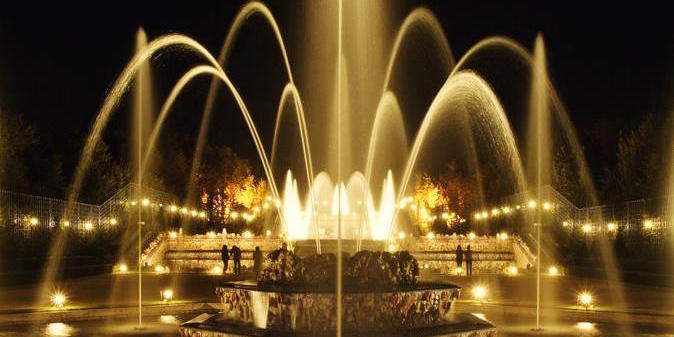 During the summer months, including September, you have the opportunity to experience the fountain show in the gardens of Versailles, choreographed to music from the court of Louis XIV. It's one of those events that you don't want to miss and can only be seen on weekends in the summer months. This half-day tour also includes priority access to the palace.
The Most Glorious Day Trips From Paris
Things to Do in Paris September 2021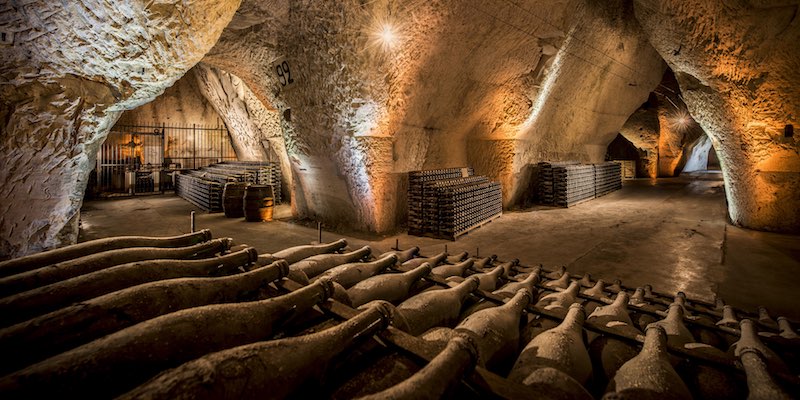 The beautiful and world-famous Champagne country is only about an hour from Paris, so it's easy to spend a day focusing on the bubbly, with guided tours and tastings at some of the most famous champagne houses. In between, enjoy lunch at a boutique winery. Sample as much as you want, your expert guide is doing the driving! Also available as a private tour. Also see, The 3 Top Day Trips to Champagne…

This small-group tour is also high rated and provides transportation in a luxurious Eurovan. Visit the Land of Bubbly for a full-day exploration. Available Mondays, Thursdays, Fridays, and Saturdays in September.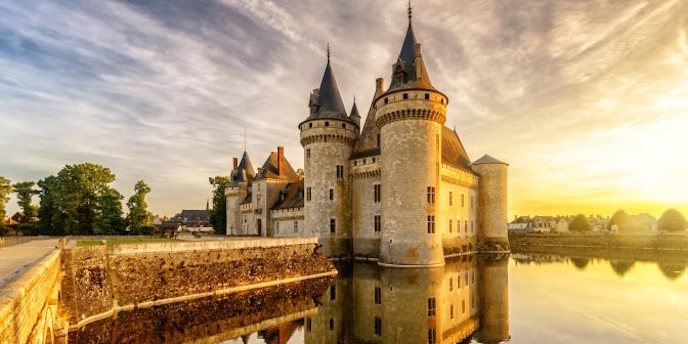 On this tour you get from Paris to the splendid chateaux of the Loire and back in one day. It not only takes you on leisurely visits to the magnificent castles on the banks of the River Loire, it also includes a special tasting session featuring the spectacular wines of the region. September is a superb month to see the gardens, mazes, and moats of the Renaissance castles.

Prefer to concentrate on the castles? Then choose this small-group tour in a luxurious Eurovan (hotel pickup included) that whisks you to the Loire Valley for priority visits to the famed chateaux of Amboise, Chenonceau, and Chambord.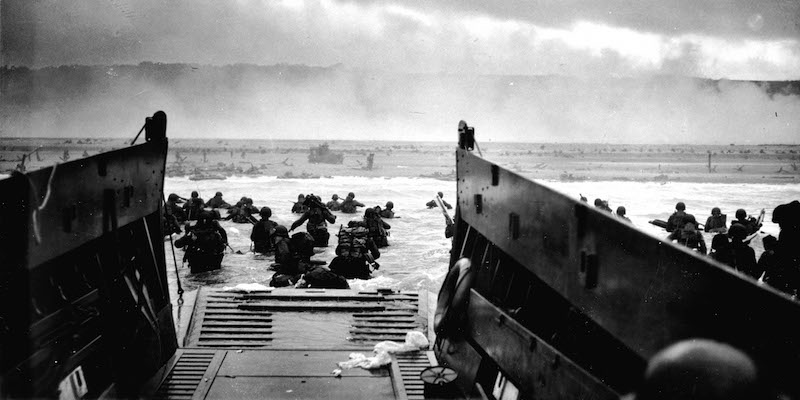 The most famous battle sites of World War II are found on the landing beaches of Normandy. On a small-group tour you visit the most important sites on a day trip from Paris, and return to your hotel the same day. On the beaches and at the monuments, museums and dedicated cemeteries, remember those who fought here. It's a powerfully emotional experience. Includes pick-up at your Paris address.

On this day trip you not only visit the historic beaches and cemeteries, you also get the chance to sample the iconic brews of Normandy — apple cider and traditional calvados (apple brandy) — in a guided tasting. Lunch is also included.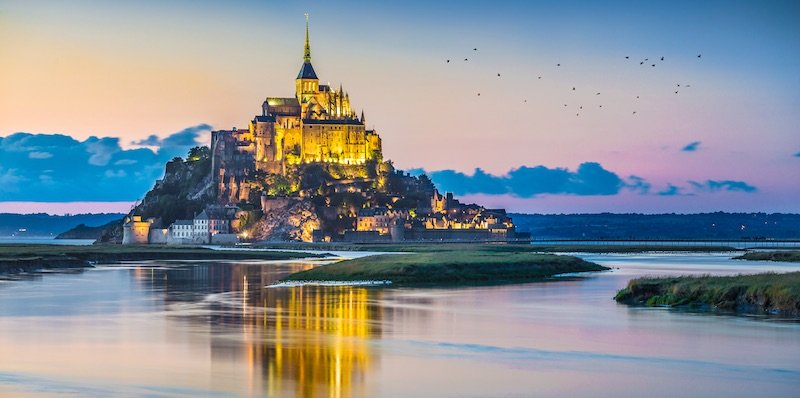 Spend a day exploring the fairytale island of Mont Saint-Michel, just off the Normandy coast, where the Benedictine abbey becomes separated from the mainland during high tide. The drive from Paris takes you through the picturesque Normandy countryside. Everything is included, even pick-up at your hotel, so no need to worry about anything.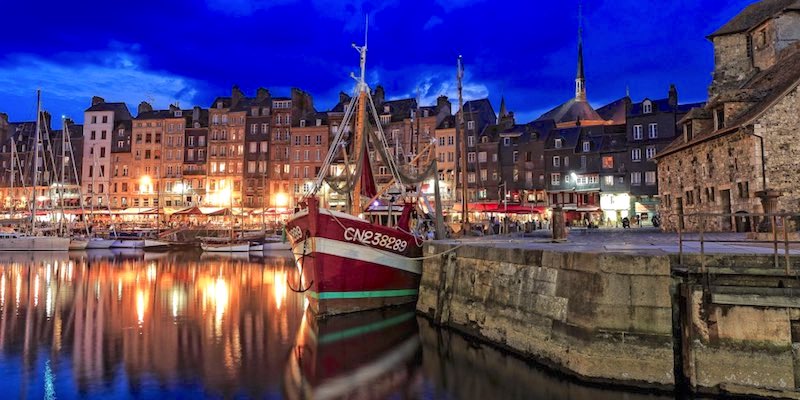 Spend two days exploring Normandy, including the colorful port of Honfleur and the D-Day beaches. Explore the fairytale island of Mont St-Michel, just off the Normandy coast, where the Benedictine abbey becomes separated from the mainland during high tide. There's time to explore the iconic old port of Honfleur before guided visits of the D-Day beaches, cemeteries & museums. Paris hotel pick-up and meals are also included.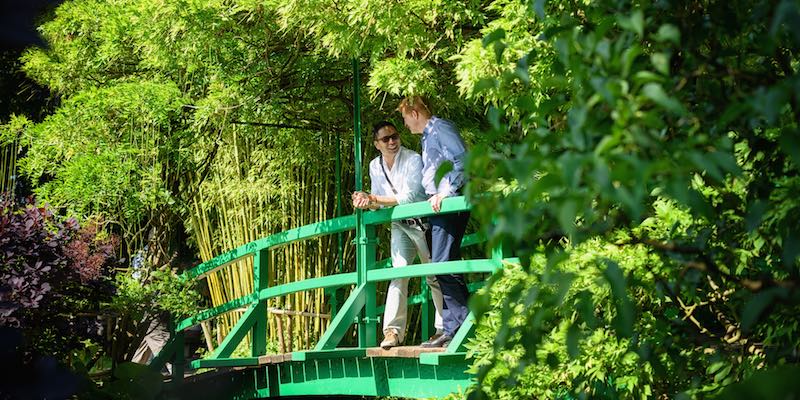 Concentrate on Monet and his house & gardens in Giverny, with this affordable small-group afternoon tour that includes pick-up at your Paris address. The gardens will still be at their peak, so will the waterlilies on the idyllic pond where Monet painted for 43 years. Also available as a private tour.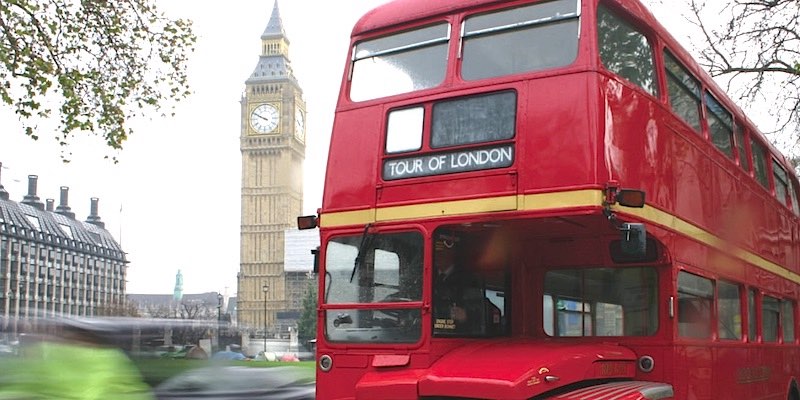 It seems amazing that you can visit London on a day trip. High-speed trains make it possible to see Big Ben & the Thames in one day and then return to Paris. At Gare du Nord meet your tour guide and hop on the Eurostar to London. The day includes an extensive, open-top bus tour around London and guided walking tours, including The Beatles London Walking Tour. It's an exhilarating trip that gets you back to Paris the very same day.
Top Paris Food & Wine Activities
Things to Do in Paris September 2021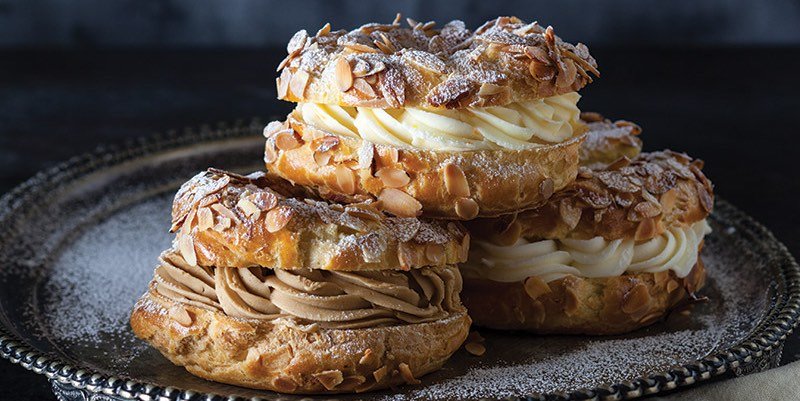 Now we're getting to the good stuff ! On this tour you wander between Saint-Germain's iconic chocolate & pastry shops to learn the secrets and techniques of each, while you sample all along the route. It's a small-group tour with hands-on attention, and it goes at a relaxed pace. With only 8 people you get to sample a lot!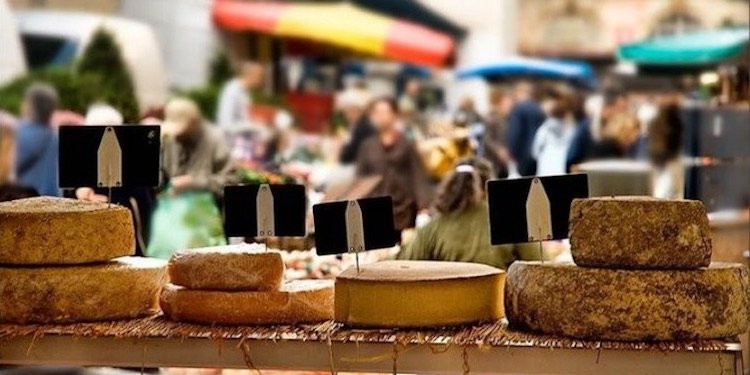 Everyone raves about this food tour of one of the city's historic quartiers. Start the tour at the oldest food market in Paris, then follow your food-expert guide through the historic Marais neighborhood to visit the top food & wine shops, tasting the best of French foods — cheese, charcuterie, baguettes, chocolate, and wine.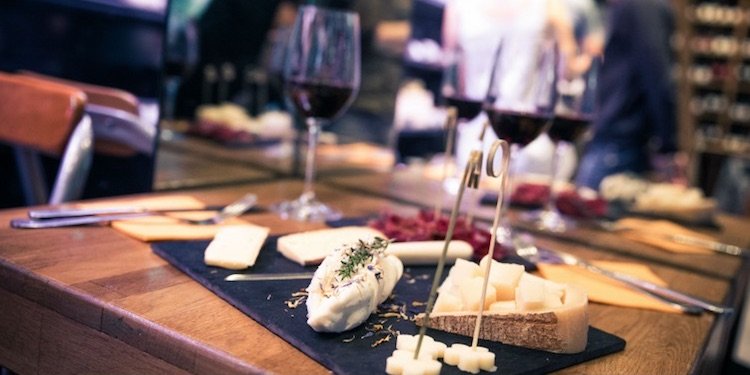 Master the art of fromage in Paris in a hidden cheese cave with your own private cheesemonger at your side. Seven classic French cheeses will be presented along with wines (this is France, after all) to learn about the amazing history of how cheese became one of the most important food groups, along with baguettes and chocolate. The small group is limited to 10 to ensure there's more cheese for you! Also see, Five Top Cheese Tastings In Paris…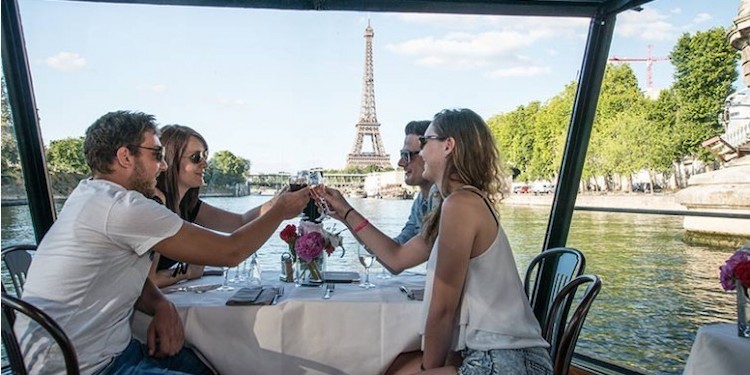 Spend your Paris morning sightseeing, then hop on a bateau for a relaxing, casual, and affordable 3-course lunch cruise. A Seine river cruise is an essential activity in Paris, so why not combine it with a leisurely lunch at the same time? Sip a glass of wine and watch the monuments of Paris drift by. This lunch cruise is very popular, so book early.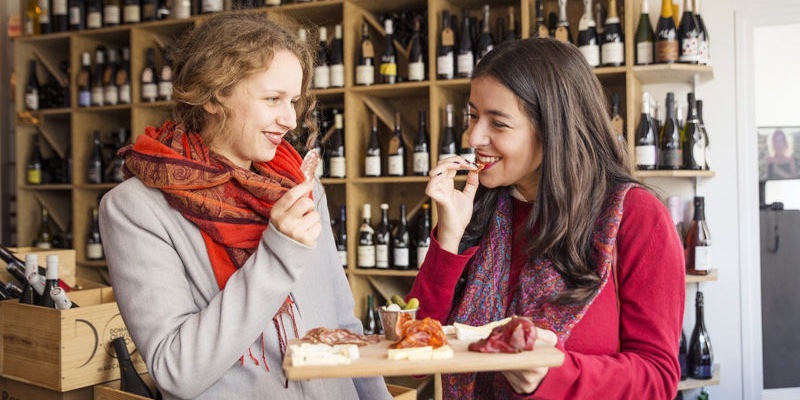 Butchers, bakers, cheesemakers — take a culinary jaunt through Paris with a local guide at your side to ensure you get an Insiders taste of the city's food scene. You start at one of the oldest outdoor street markets in the city where a cornucopia of fresh food stretches as far as the eye can see. There, your guide introduces you to artisans who will share their creations with you — rich, ripe cheeses redolent of ripened wheat and sunshine; lip-smacking tapenades; and award-winning macarons. We love this private tour!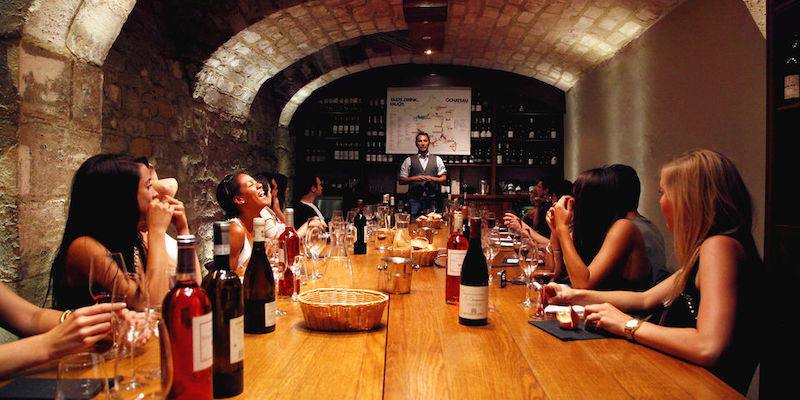 These fun wine tastings cover a lot of wine territory. Professional French sommeliers deliver (in English) an extensive tasting of award-winning wines — from Champagne to Sancerre, from Bordeaux to Burgundy, from Alsace to the Rhône. It all takes place in a wine bar steps away from the Louvre. Choose the Grand Cru Wine Tasting option for a chance to sample wines you rarely get a chance to try.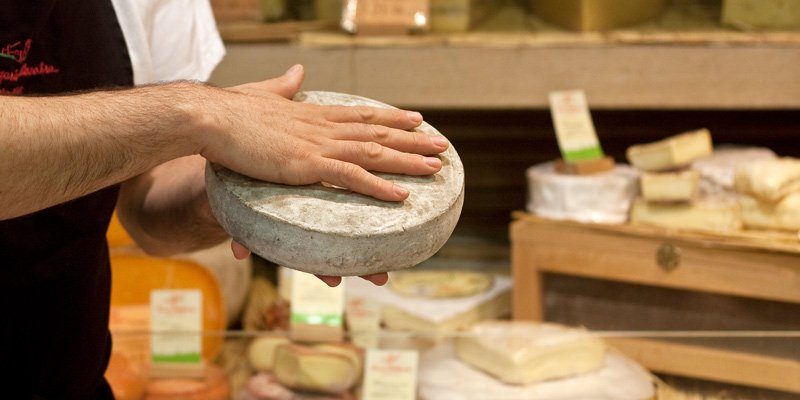 On the Left Bank, the gourmet haven of Paris, walk with an expert food guide to learn all about the foods that France is most famous for. Start at a traditional fromagerie to learn about the country's cheeses. Sample there and move on to freshly baked baguettes. You'll also sample French wine and even foie gras.
At the Museums
Things to Do in Paris September 2021
Picasso – Rodin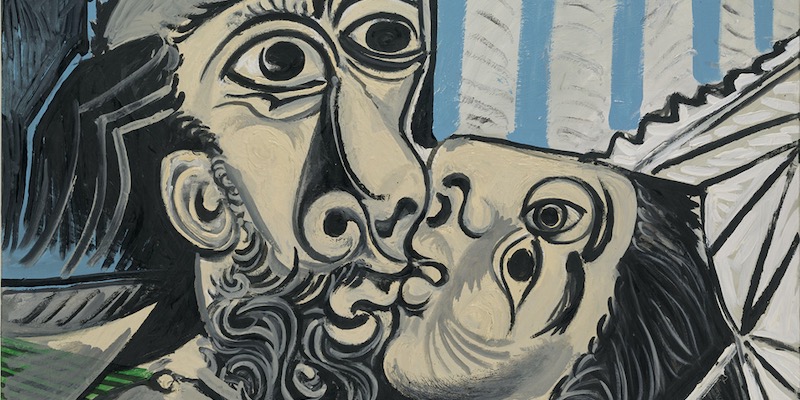 This much-anticipated exhibition exhibition, featuring two masters and mounted in two Paris museums, continues in September. Running concurrently at the Musée Picasso in the Marais and the Musée Rodin in the 7th Arrondissement, Picasso – Rodin graphically demonstrates how these two artists, together and individually, heralded a turning point in modern art.
• Musée Picasso & Musée Rodin
• Ends January 2, 2022
• Information…
The Best Events in Paris
Things to Do in Paris September 2021
La Grande Classique – Paris to Versailles Run & Walk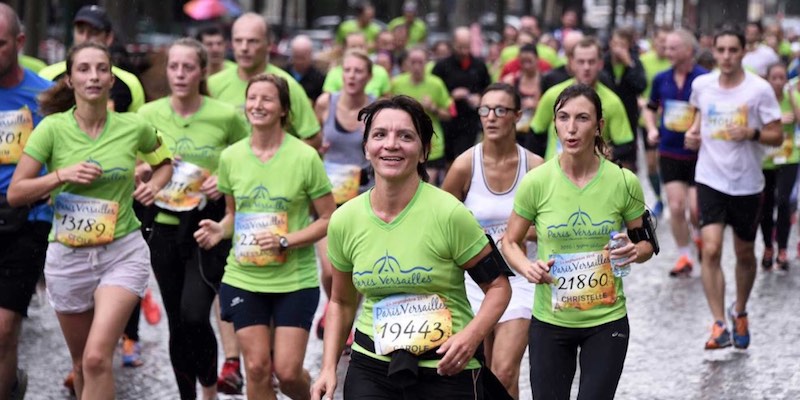 The Grande Classique is a…well, classic walk from Paris to Versailles. This popular annual event has been taking place for more than 30 years. It start at the steps of the Eiffel Tower and ends 10 miles (16 km) later at the gates of Château de Versailles. The Grande Classique is open to walkers over the age of 16. If you don't want to do the walk, it's fun to cheer from the sidelines!
• September 26, 2021
• Information…
Le Festival d'Automne à Paris – The Autumn Festival
Visual arts, performance, theater, dance, music and cinema, The Paris Autumn Festival incorporates all of the arts. You'll find events throughout the city at 40 different venues starting in September and moving right through the Fall. Find out more information and how to buy your tickets at the website. Le Festival has been fostering the French arts since 1972.
• 2021 dates TBA
• Information…

Jazz à la Villette
A festival of soul, funk & jazz. The coolest event in September!
Parc de la Villette
2021 dates TBA

Maison & Objet
Decoration, design, furniture, accessories, textiles, fragrances & tableware, all under one giant roof.
Paris Nord Villepinte
September 9 to 13, 2021

Paris Design Week
Discover the best in design in this annual week-long event.
Les Docks, Cité de la Mode et du Design, and elsewhere
September 9 to 18, 2021

Fete de l'Humanité
The Festival of Humanity has been celebrated in Paris during autumn since 1930
Parc Courneuve
2021 dates TBA

Croque Anime — The Festival of Animated Film of Paris
This festival of animated films brings to Paris directors and creates from around the world — and it's free!
Theatre de Ménilmontant
2021 dates TBA

European Heritage Days in Paris
You, along with all residents and visitors alike, are invited to explore inside monuments & buildings normally restricted, like the Senate, Elysée Palace, and numerous private mansions and hôtels. This is a very popular event among Parisians. Usually held in September.
All around Paris!
2021 dates TBA

Semi de Paris – Paris Half-Marathon
This running event usually attracts up to 37,000 runners. It starts from the Chateau de Vincennes. Normally held in March, for 2021 the fun run has been moved to September.
Chateau de Vincennes
Moved to September 5, 2021

International Rare Book & Fine Art Fair
Two hundred antique book dealers and experts showcase thousands of artifacts representing European cultural history. Normally held in April, in 2021 the event has been moved to September.
Grand Palais Éphémère
Rescheduled for September 24 to 26, 2021

The Peacock Society Festival
Music fans gather to celebrate electronic music and arts at Parc Floral de Paris in Bois de Vincennes. Normally held in July, the festival has moved to September for 2021.
Parc Floral de Paris, Bois de Vincennes
September 14-15, 2021