The 50 Best Things To Do In Paris For September 2022
September in Paris means la rentrée, when thousands of Parisians return from the August summer holidays and transition back to city life. This year, Paris city life is returning to normal with new museums exhibitions, tons of glorious events, and lots of fun activities. We've collected the best of the best of the best city…… Paris!
The Most Popular Activities
Things to Do in Paris September 2022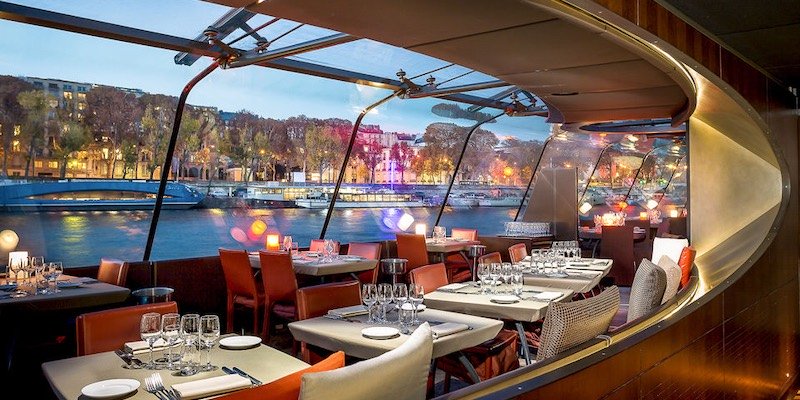 Travelers love this nighttime dinner cruise, and we agree with them — it was our best dining experience on the river. It's fun, romantic, and everything's taken care of for you. At the Seine you board a glass-walled dinner boat for a relaxing cruise and 4-course French meal. Watch the lights of Paris pass by while sipping wine and enjoying live music in the City of Fun. Choose the 8:30 PM sailing and the Service Privilege option for the best seating, best meal, and the ultimate experience.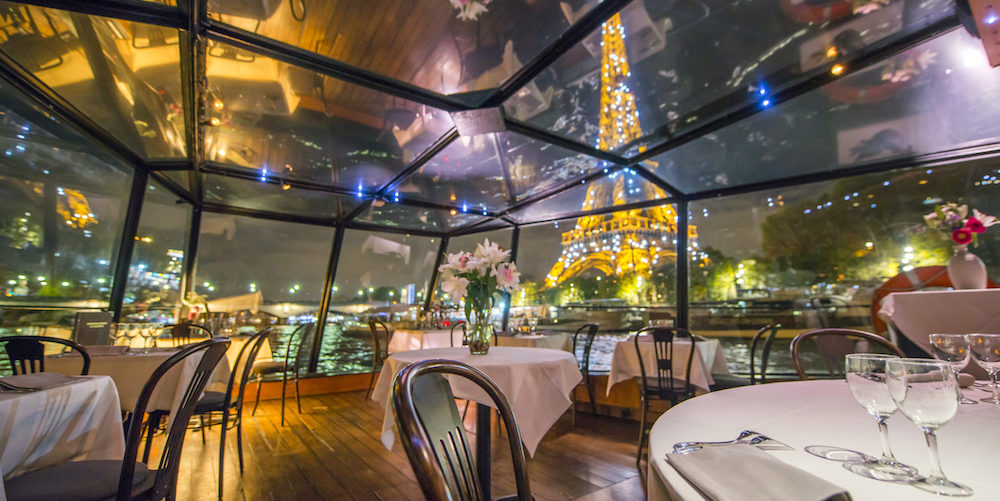 You're in the City of Love so why not indulge your inner romantic? Imagine a window table on a magical evening cruise viewing the sights of Paris as they pass by — Louvre, Notre Dame, the Eiffel Tower. On this glass-walled bateau you dine on a classic multi-course French dinner, accompanied by live music on-board. Sailing at 8:30 PM.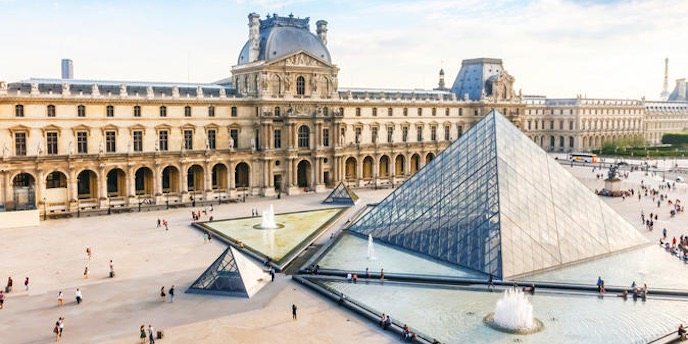 The Louvre Art Museum is a very popular place, which means long line-ups. But, a Paris Insiders tip is to book a guided tour of the museum, which leads you past the lines and right to the most famous works of art, while also allowing you plenty of time to wander at your own pace once the tour is completed. (That's the way we do it!)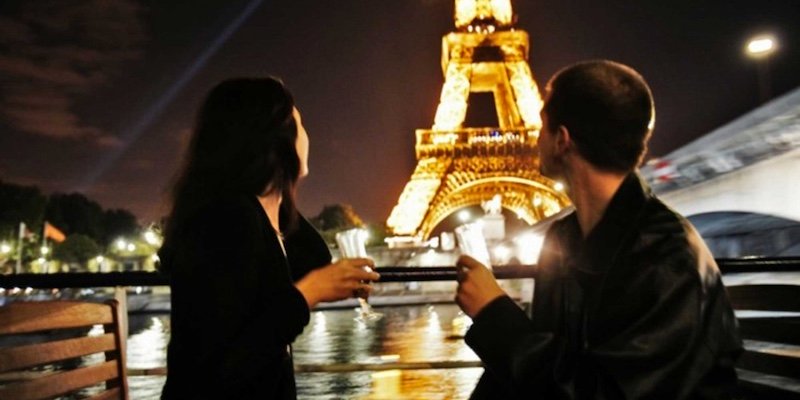 The days and nights are still warm, so a wonderful way to celebrate your return to Paris is a champagne-fueled cruise down the Seine — the most romantic river in the world. You'll discover this is the very best way to see the sights of the city as you glide past the monuments on a bateau while sipping bubbly poured by an expert sommelier. This is one of our favorite Paris activities and highly recommended.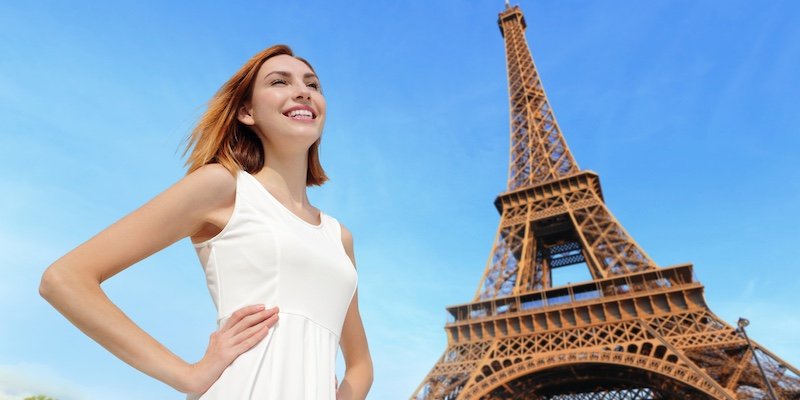 When we're in Paris we don't want to waste time standing in line. That's why we always book skip-the-line tours, especially at sites as busy as the Eiffel Tower. On this tour you meet up with your guide to breeze past the line and ride the elevators to the very top, for the best views of Paris. Also see, Big List of Eiffel Tower Tours…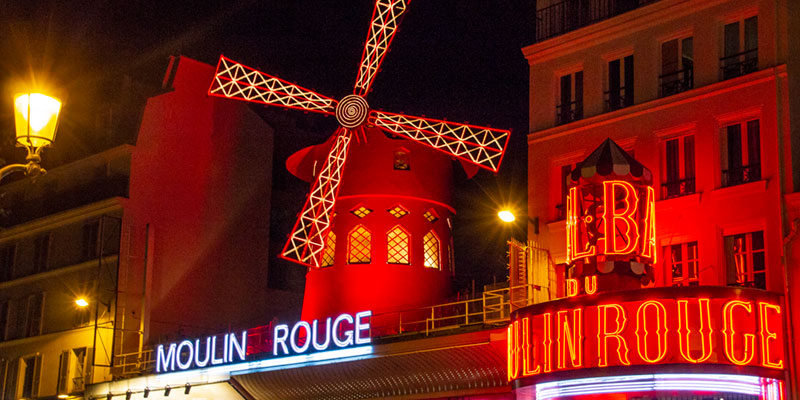 The Moulin Rouge is back! And this nighttime extravaganza is the best way to get the total experience. It includes VIP service, a classic 4-course dinner, champagne, and a view of the show from best seats in the house. Marvel at the glorious spectacle, the costumes, and the dancers as you sip bubbly. This is an extraordinary evening you will remember for years to come.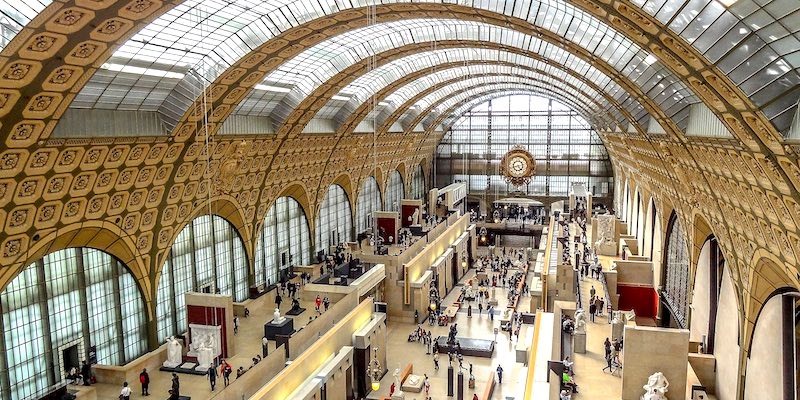 Yes, you can! You'll cover a lot of art history in a few short hours — the only thing you have to do is relax and enjoy the masterpieces. No need to worry about buying tickets or standing in line. This combination museum tour takes you to the best at the Louvre and the d'Orsay museum with a knowledgeable guide. Group size is limited to 8.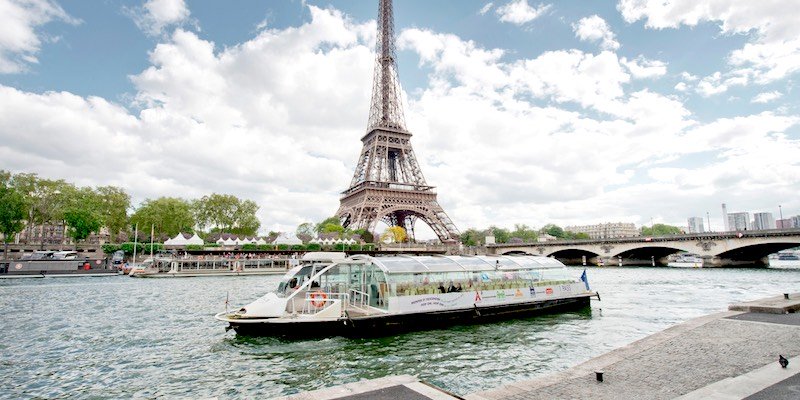 This action-packed tour is ideal for travellers who want it all. Visit the Louvre for a guided tour of the world's most famous museum. Then, hop on a boat on the Seine River to see the best of Paris landmarks, riverside. Back on land, next on your agenda is the Eiffel Tower, with a skip-the-line tour. On top of all that (literally) you are whisked to the highest point in the city for a tour of Montmartre.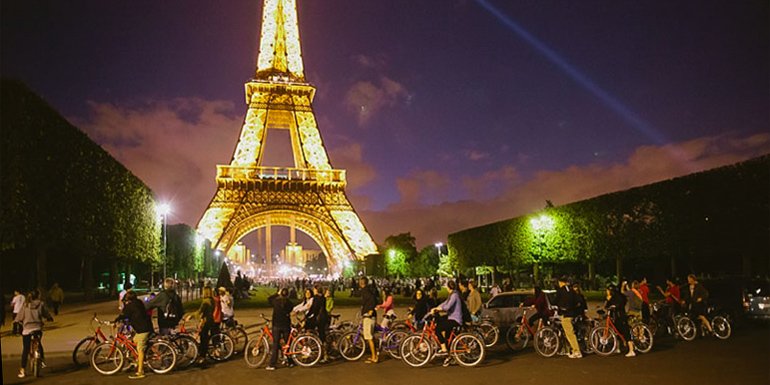 In France it's called a velo and visitors go oh la la ! for this night bike tour because it combines two great activities in one fun evening. Follow your expert guide cycling around ancient and modern monuments like the Eiffel Tower, the Louvre, and the Champs Elysées. Then, hop off your velo and onto a Seine river boat for a nighttime cruise — with a glass of wine, of course!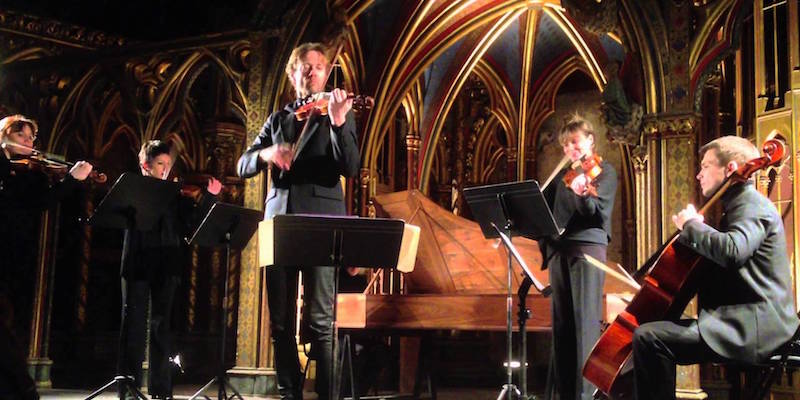 From chamber concerts at historic churches like La Sainte Chapelle to famous operas and ballets performed at Opera de la Bastille or at the Belle Epoque wonder that is Palais Garnier, this is another great month to hear classical music in the City of Light. Find the concerts you love in this complete list of classical music concerts in historic venues.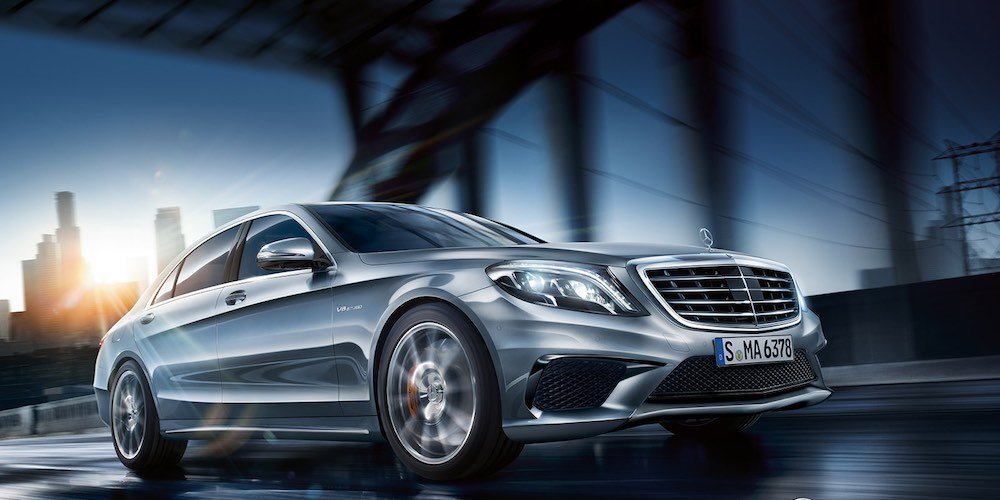 Know what's going to happen when you arrive by pre-arranging transportation from the airport into central Paris. Instead of waiting in a long line for a taxi, book an affordable shuttle van service from the airport right to your hotel. Or, you can do what we do and an arrange for a private airport pickup in a luxury sedan. It's the only way to do it!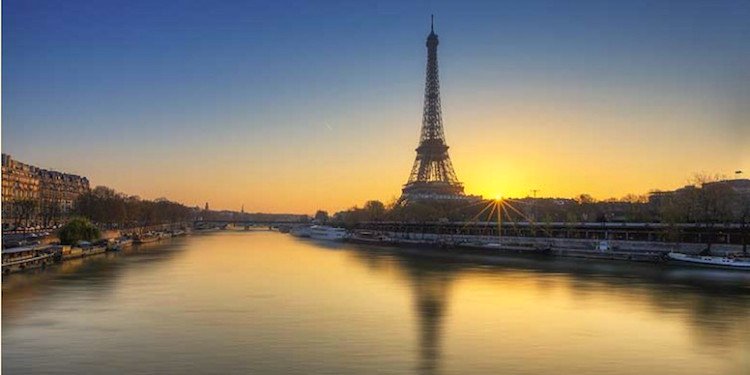 If we had to choose one evening activity this might well be it. A beautiful combination of a champagne-fueled sunset Seine River cruise followed by skip-the-line access to Level 2 of the Eiffel Tower. From there, the city unfolds in a dazzling vista beneath you. Here's what we love: you're treated like a VIP with no waiting, no jostling, just pure Paris fun.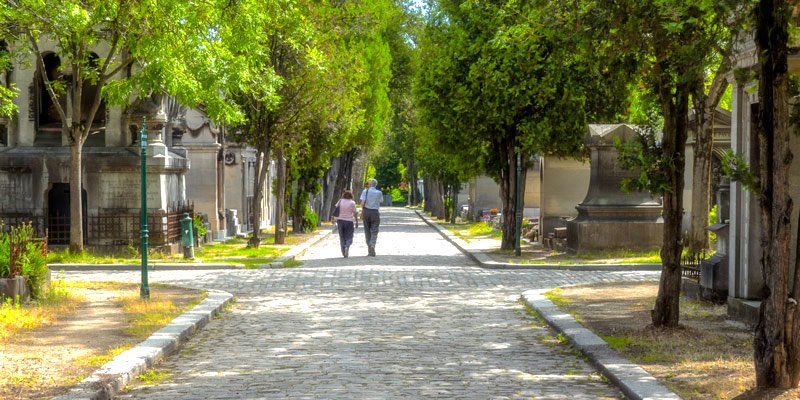 What do Jim Morrison of the Doors, Oscar Wilde, and Frederic Chopin have in common? They're all laid to rest in historic Pere Lachaise Cemetery. Take an enlightened walk through Paris' most famous cemetery with a guide at hand to make the past come alive. This is one of our top walking tour recommendations.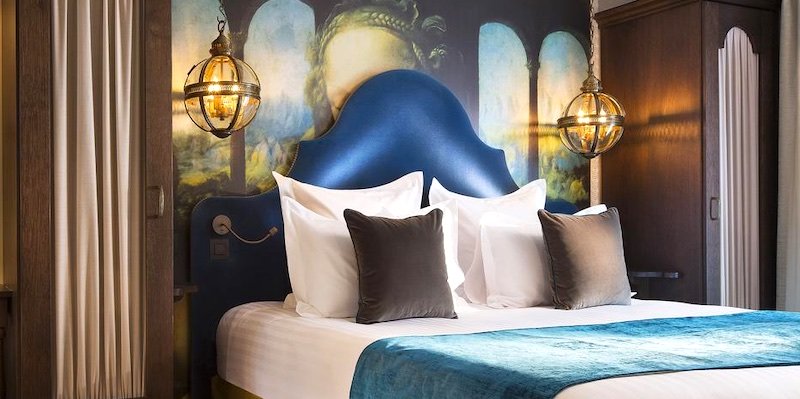 Who doesn't love staying on the Left Bank of Paris? Since Hemingway and the Jazz Age, the Left Bank has defined the essence of Paris. The Saint-Germain neighborhood is charming, and so are the best of the hotels in the quartier. In fact, our collection focuses on the most highly-rated boutique hotels in the 6th Arrondissement and Saint-Germain-des Prés.
The Most Glorious Day Trips From Paris
Things to Do in Paris September 2022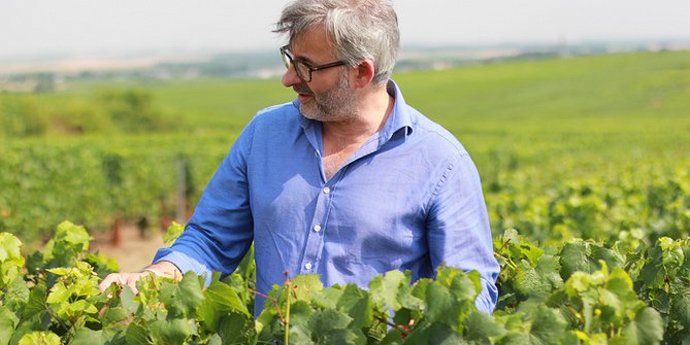 The beautiful and world-famous Champagne country is only about an hour from Paris, so it's easy to spend a day focusing on the bubbly, with guided tours and tastings at some of the most famous champagne houses. In between, enjoy a multi-course lunch at a boutique winery. Sample as much as you want — your expert guide is doing the driving!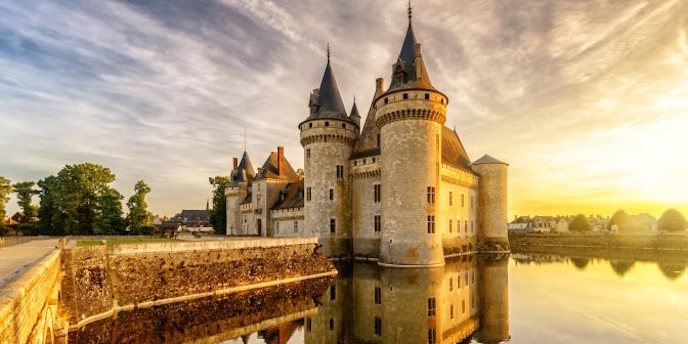 On this day tour from Paris you visit the splendid chateaux of the Loire. The excursion not only takes you on leisurely visits to the magnificent castles on the banks of the River Loire, it also includes a special tasting session featuring the spectacular wines of the region. It's like two trips in one! September is a superb month to see the gardens, mazes, and moats of the Renaissance castles.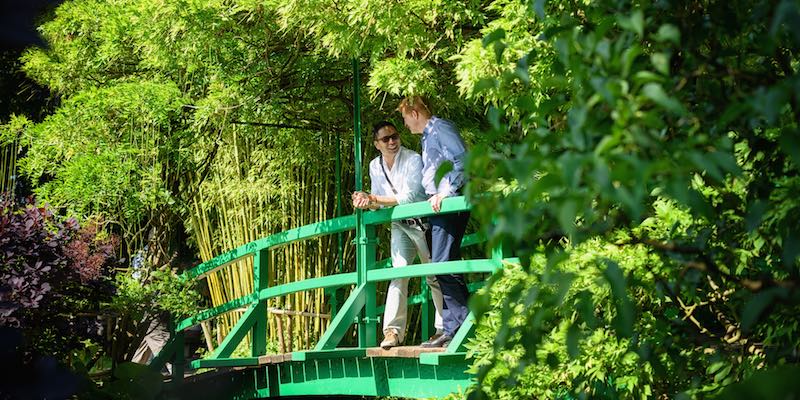 In September, the fabulous gardens of Impressionist painter Claude Monet will still be in bloom. You're driven through the lovely French countryside to Giverny, where you visit both Monet's pretty pink home and his gardens, including the famous Japanese bridge. Best of all, there's plenty of free time to wander among the gardens to reflect on Monet's sublime creations. This small-group tour includes tickets and transportation from central Paris.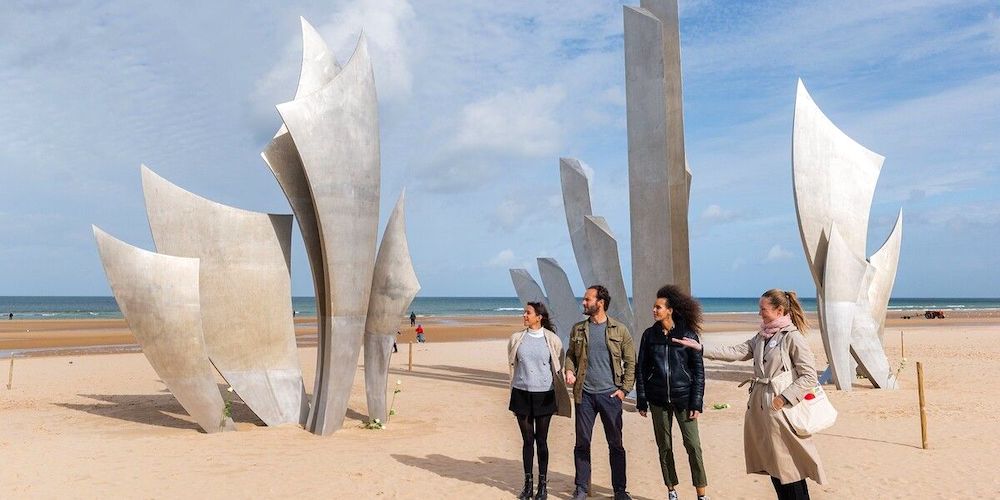 The most famous battle sites of World War II are found on the landing beaches of Normandy. On this small-group tour you visit the most important sites on a day trip from Paris, and return to your hotel the same day. It's a powerfully emotional experience to visit the beaches and the monuments, museums, and dedicated cemeteries. Lunch is included as is a special tasting of the region's famous cider.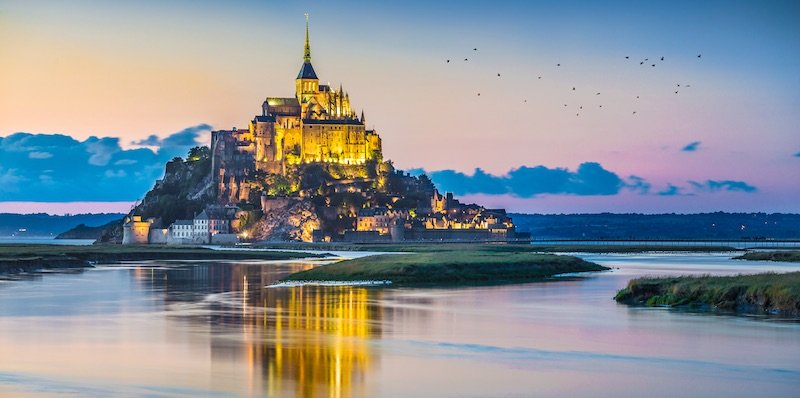 Spend a day exploring the fairytale island of Mont Saint-Michel, just off the Normandy coast, where the Benedictine abbey becomes separated from the mainland during high tide. The drive from Paris takes you through the picturesque Normandy countryside. Everything is included, even lunch, so no need to worry about anything.
Top Paris Food & Wine Activities
Things to Do in Paris September 2022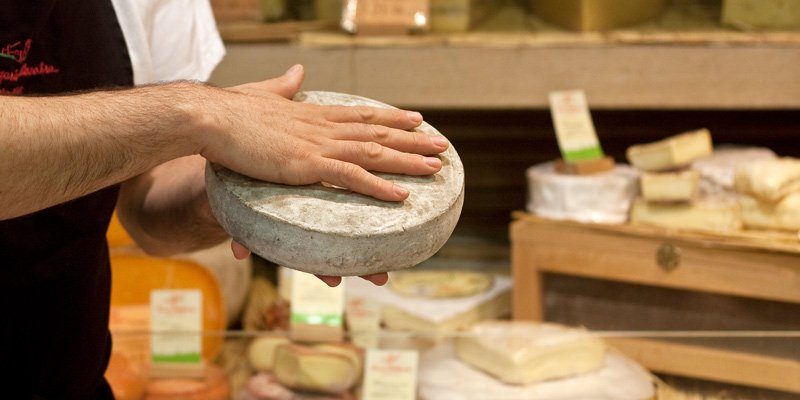 Master the art of fromage in Paris in a hidden cheese cave with the cheesemonger at your side. Seven classic French cheeses will be presented along with wines (this is France, after all) to learn about the amazing history of how cheese became one of the most important food groups, along with baguettes and chocolate. The small group is limited to 10 to ensure there's more cheese for you!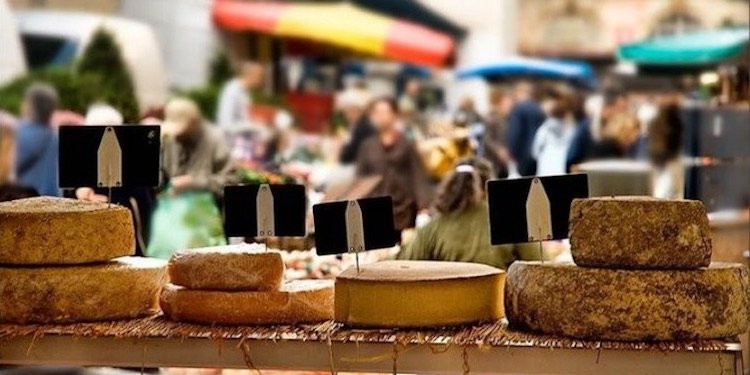 Everyone raves about this food tour of one of the city's historic quartiers. Start the tour at the oldest food market in Paris, then follow your food-expert guide through the historic Marais neighborhood to visit the top food & wine shops, tasting the best of French foods — cheese, charcuterie, baguettes, chocolate, and wine.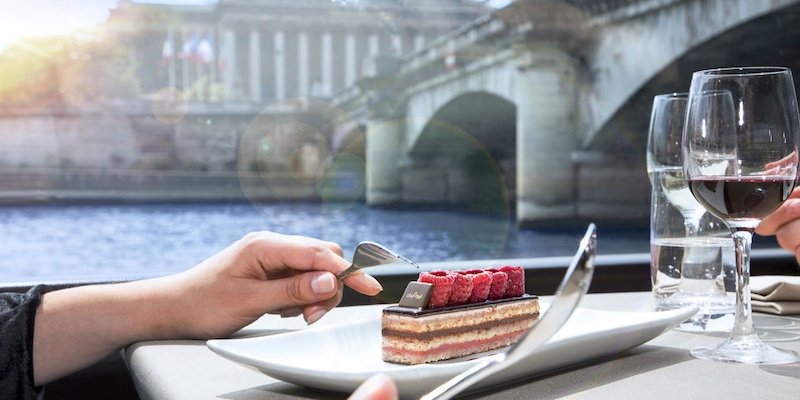 Another Paris Insiders secret is that the best place to see the dazzling landmarks of Paris is on a boat, on the Seine, sipping champagne while enjoying a leisurely classic 3-course French meal. What we like about this one is the menu is a la carte, with wine & champagne compris (included). We highly recommend the Service Privilege option to guarantee you a private window seat and a better menu.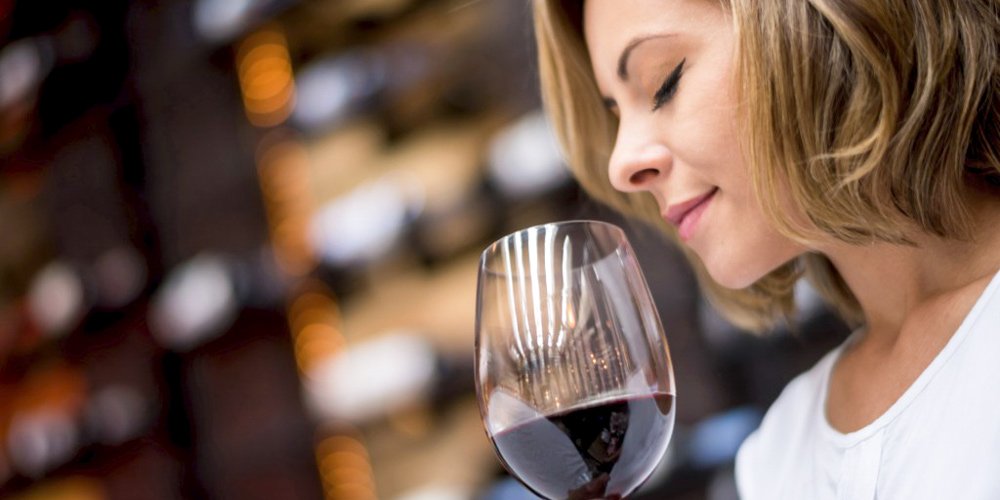 These fun wine tastings cover a lot of wine territory. Professional French sommeliers deliver (in English) an extensive tasting of award-winning wines — from Champagne to Sancerre, from Bordeaux to Burgundy, from Alsace to the Rhône. It all takes place in a wine bar steps away from the Louvre. Choose the Grand Cru Wine Tasting option for a chance to sample wines you rarely get a chance to try.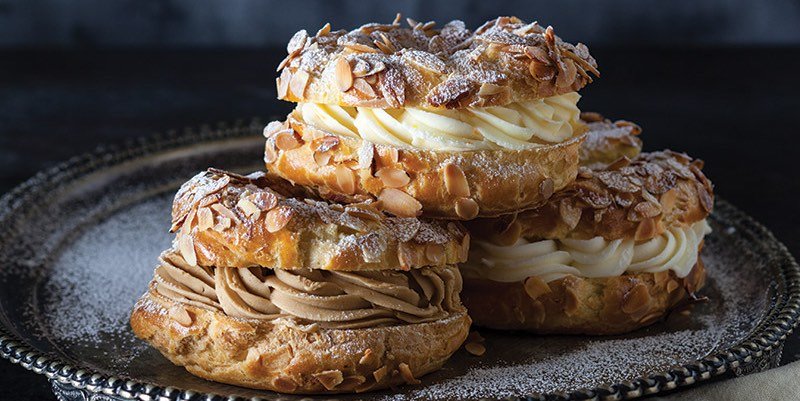 Now we're getting to the good stuff! On this tour you wander between Saint-Germain's iconic chocolate & pastry shops to learn the secrets and techniques of each, while you sample all along the route. It's a small-group tour with hands-on attention, and it goes at a relaxed pace. With only 8 people you get to sample a lot!
Tarte au citron, souffles, Madeleines — imagine learning how to make these classic French pastries in a cooking class… in Paris! Spend the afternoon creating classic French pastries with a French chef. The group size is limited to make sure you get more attention from the chef and have more pastries to enjoy afterwards!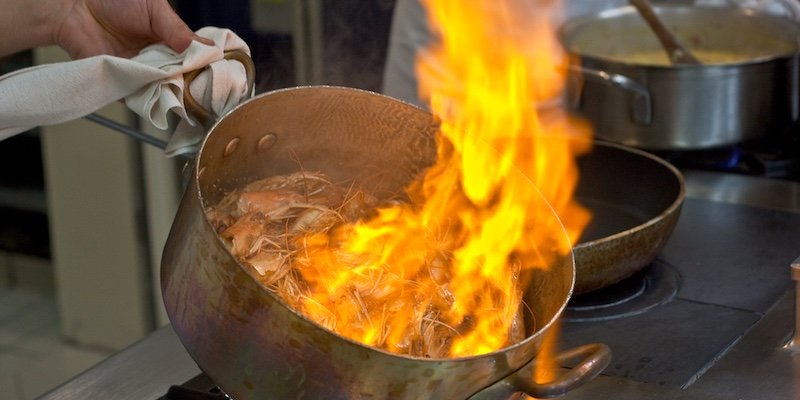 Shopping, cooking, eating — they make for a great day of our favorite food activities. Visit one of the best open-air markets, where your chef explains all about the typical French foods found at the markets. Shop for lunch and then move on to the cooking studio where you learn, hands-on, how to turn your purchases into a fabulous meal.
The Best Ways to Visit Versailles from Paris
Things to Do in Paris September 2022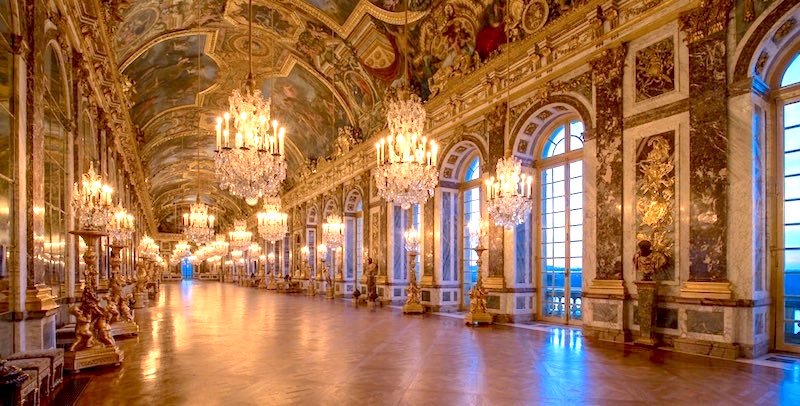 Your driver spirits you from Paris to the royal estate, where priority access lets you skip the long lines and head directly inside to experience the grandeur of the chateau on a guided tour that includes the state apartments, the Hall of Mirrors and the Queen's Chambers. Afterwards, stroll through the stunning gardens at your leisure until you meet up for lunch on the Grand Canal. Later, there's plenty of time to visit the Grand Trianon and Marie Antoinette's fantasy village farm.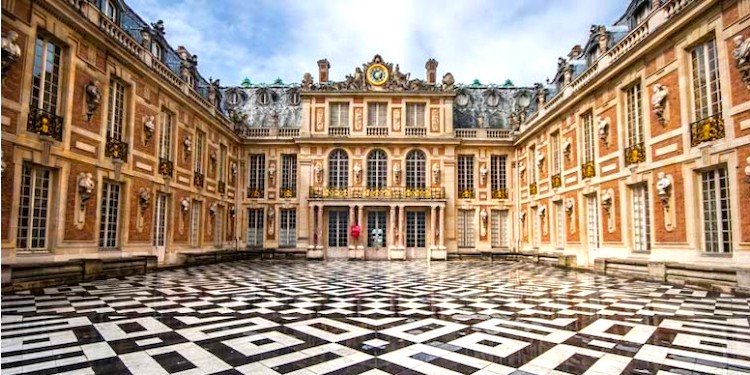 Versailles really requires a full day to explore leisurely. But if you just don't have the time, we recommend this half-day tour that also includes priority access. We like that it's a small-group activity with an expert guide and transportation right from central Paris. If you prefer, you can opt for a private tour, for just you and your group.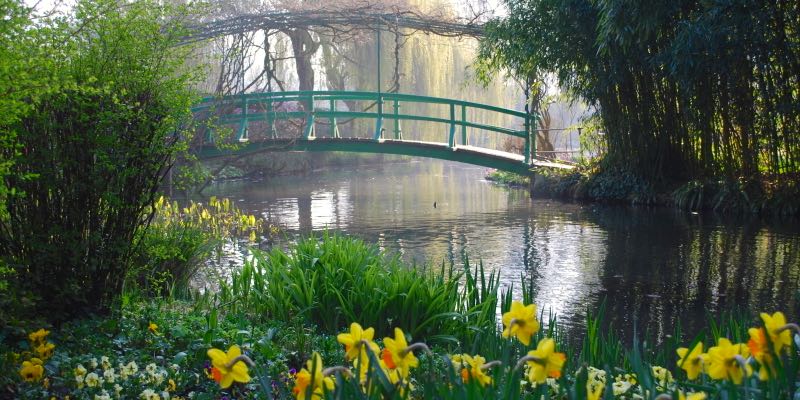 So much to see in France, so little time. But, this dual-tour helps solve the problem by combining two essential locations in one day — Claude Monet's gardens at Giverny and the dazzling chateau and gardens of Versailles. The small-group tour takes you from central Paris to Versailles, followed by Monet's gardens in nearby Giverny. In September, the gardens will be at the peak of perfection. A classic French lunch is also included.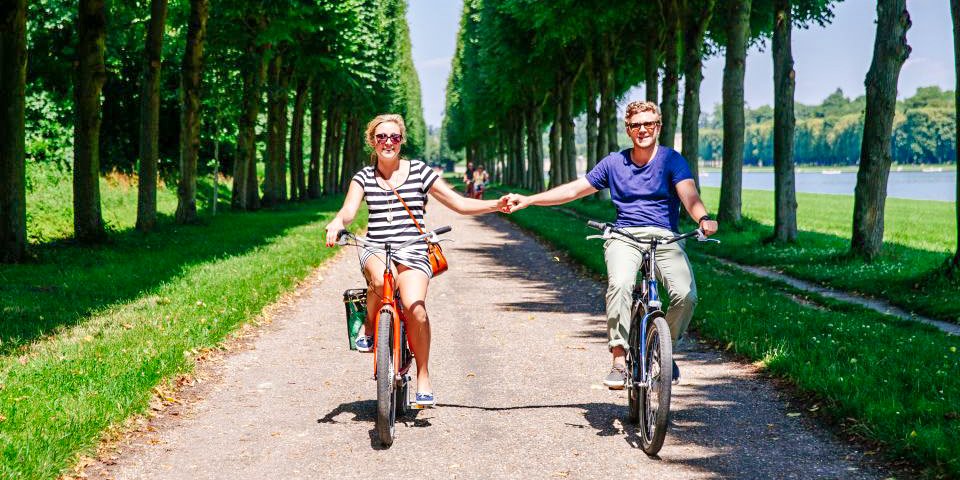 A great way to end the summer is on this 2-in-1 tour. Follow your guide as you cycle around the countryside near Versailles — through forests and pastures — and then picnic in the gardens of Versailles. After touring the grounds you use your VIP skip-the-line pass to explore the magnificent Chateau de Versailles. It makes for a wonderful day, but it's also likely to sell out.
At the Museums
Things to Do in Paris September 2022
Edvard Munch
In collaboration with the Munch Museum in Oslo, Musée d'Orsay is devotes an exhibition to the famous Norwegian painter Edvard Munch (1863-1944) who, though he created numerous paints over sixty years, still remains largely unknown.
• Musée d'Orsay
• September 20 to January 22, 2023
• Information…
Romantic Heroines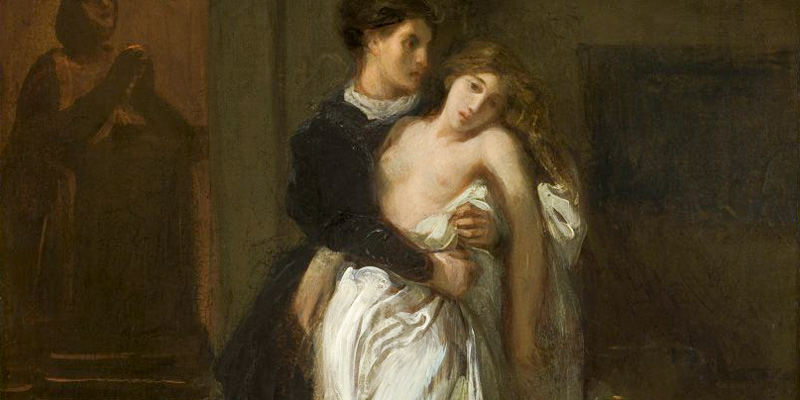 With more than one hundred paintings, sculptures, manuscripts and art objects, this exhibition showcases heroines as celebrated by Romantic artists. From Sappho and Joan of Arc to Marie Stuart, Heloise, Juliet and Ophelia, these women's dramatic histories helped to forge 19th century Romanticism.
• Musée de la Vie Romantique
• Ends September 4, 2022
• Information…
Picasso – New Works of Art
The exhibition celebrates the nine masterpieces by Picasso donated to the French National Collections by his daughter, Maya Ruiz-Picasso.
• Musée Picasso
• Ends December 31, 2022
• Information…
Picasso à l'Image
Here's a chance to see art films, archives, and documentaries shot during Picasso's lifetime, presenting facets of his personal and artistic life.
• Musée Picasso
• Ends February 12, 2023
• Information…
Cézanne – The Light of Provence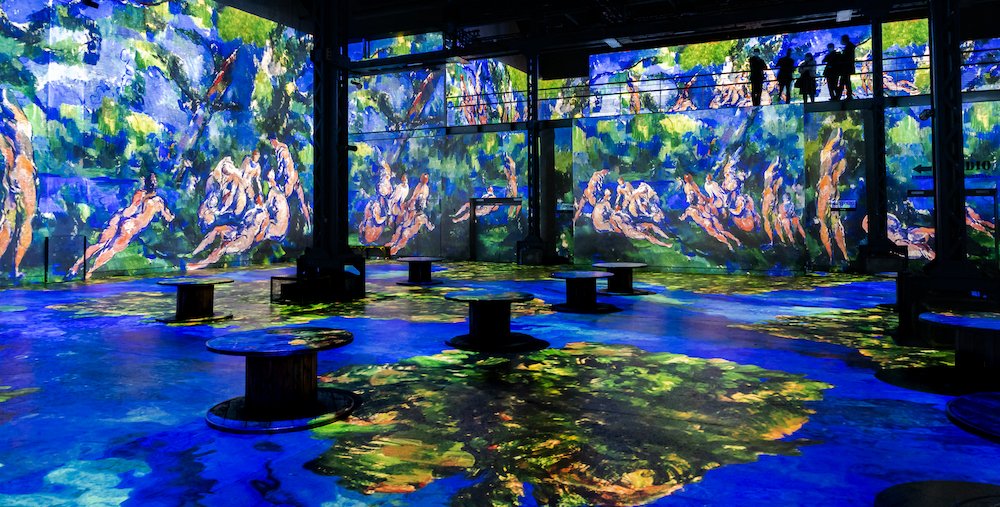 This new exhibition features some of Cezanne's best work, displaying his composition, his approach to light and color, and his greatest source of inspiration.
• Atelier des Lumières
• Ends January 2, 2023
• Information…

Future Lullaby: The Cradle of Yesterday, Today and Tomorrow
This exhibition is all about lullabies heard through the ages and across continents. This one may be a sleeper hit!
The Best Events in Paris
Things to Do in Paris September 2022
La Grande Classique – Paris to Versailles Run & Walk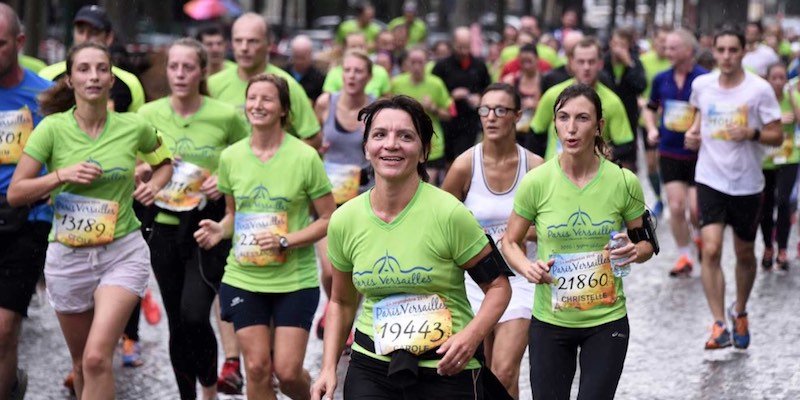 The Grande Classique is a…well, classic walk from Paris to Versailles. This popular annual event has been taking place for more than 30 years. It start at the steps of the Eiffel Tower and ends 10 miles (16 km) later at the gates of Château de Versailles. The Grande Classique is open to walkers over the age of 16. If you don't want to do the walk, it's fun to cheer from the sidelines!
• September 25, 2022
• Information…
Le Festival d'Automne à Paris – The Autumn Festival
Visual arts, performance, theater, dance, music and cinema, The Paris Autumn Festival incorporates all of the arts. You'll find events throughout the city at 40 different venues starting in September and moving right through the Fall. Find out more information and how to buy your tickets at the website. Le Festival has been fostering the French arts since 1972.
• 2022 dates TBA
• Information…

The Peacock Society Festival
Music fans gather to celebrate electronic music and arts at Parc Floral de Paris in Bois de Vincennes. Normally held in July, the festival has moved to September for 2022.

Jazz à la Villette
A festival of soul, funk & jazz. The coolest event in September!

Maison & Objet
Decoration, design, furniture, accessories, textiles, fragrances & tableware, all under one giant roof.

Paris Design Week
Discover the best in design in this annual week-long event.

Fete de l'Humanité
The Festival of Humanity has been celebrated in Paris during autumn since 1930

European Heritage Days in Paris
You, along with all residents and visitors alike, are invited to explore inside monuments & buildings normally restricted, like the Senate, Elysée Palace, and numerous private mansions and hôtels. This is a very popular event among Parisians. Usually held in September.

Rare Book And Graphic Arts Fair
Two hundred antique book dealers and experts showcase thousands of artifacts representing European cultural history. Normally held in April, in 2022 the event has been moved to September.