Best Western Hotels – Yes, You Can Find Them In Paris
It's not a chain! (As they often point out.) Each Best Western in Paris is independently owned and operated, yet relies on the brand to maintain standards and to help with marketing. What you'll find in Best Western hotels in Paris are quality, comfortable hotels with charm & French personality.
Unlike the Ibis Hotels, which are usually located in the outlying arrondissements, Best Western Hotels are found in all the best neighborhoods of Paris, including St. Honoré, Opéra, the Left Bank, and around the Arc de Triomphe. Reservations are easy and you can use any Best Western credit vouchers you may have.

This modern, attractive, and welcoming hotel is well-liked by travelers and we give it the Plus! designation. While it's no longer part of the Best Western group, it's such a good affordable hotel choice for Paris that we still include it in our roundup.
The rooms and all the public spaces are very inviting, recently redone in stylish and attractive colors.. The hotel also sports a cocktail lounge with live entertainment and a small terrace and garden area where you can take a drink. The location is pretty darn good, too — access to Metros, St Lazare train station and about a 7 to 10 minute walk to Place de la Concorde.
How Our Ratings Work
Superb Plus = 93%+ Travelers Rating
Superb = 88%+ Travelers Rating
Highly Rated Plus = 85%+ Travelers Rating
Highly Rated = 80%+ Travelers Rating

Our Rating — Highly-Rated-Plus
• 8th Arrondissement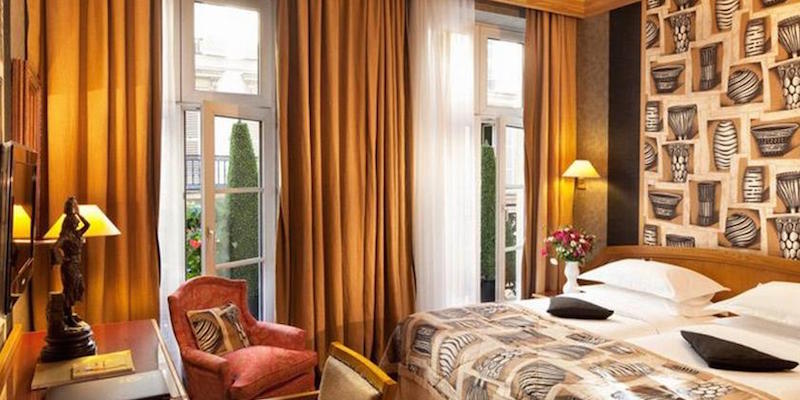 Set in the city's lively theater district, this Best Western is close to the stunning Opéra Garnier, the Belle-Epoque gem where operas are still performed. Also very nearby are the chi-chi Place Vendôme, Place de la Madeleine (the gourmet's destination), and the Louvre. In other words, you're pretty much in the center of things.
Our Rating — Highly-Rated-Plus
• 2nd Arrondissement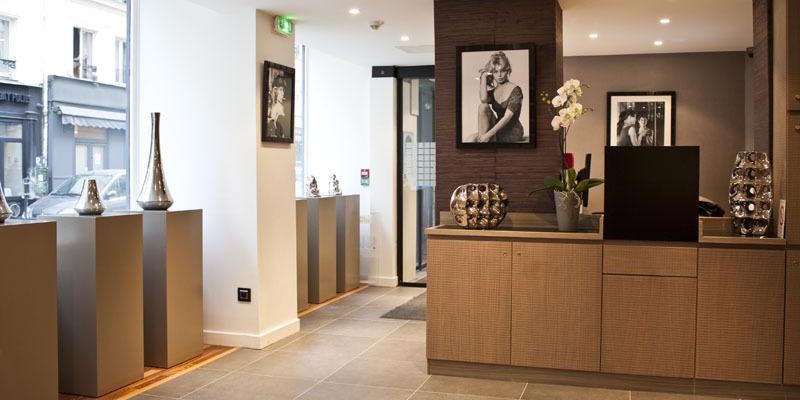 This one is located up a bit north in the 9th, very near the famous theatre Folies Bergère (hence the name). It's served by three nearby Metro stations and you're quite near the grand magasins (like Printemps) and that lively shopping scene.
The theme here is modern, clean lines that give the rooms (typical of Paris hotels, a bit small) a bit of an open feeling. While the Maxim Opéra is no longer is affiliated with Best Western, it still retains a high rating on our list.
Our Rating — Highly Rated
• 9th Arrondissement
Other Well-Reviewed Best Western Hotels in Paris