It's Noël in Paris, when store windows are aglow with colorful displays, patisserie shelves virtually groan with seasonal delights, and restaurants create special holiday menus filled with the bounty of the season — fresh oysters from Brittany, foie gras, truffles, chestnuts and champagne.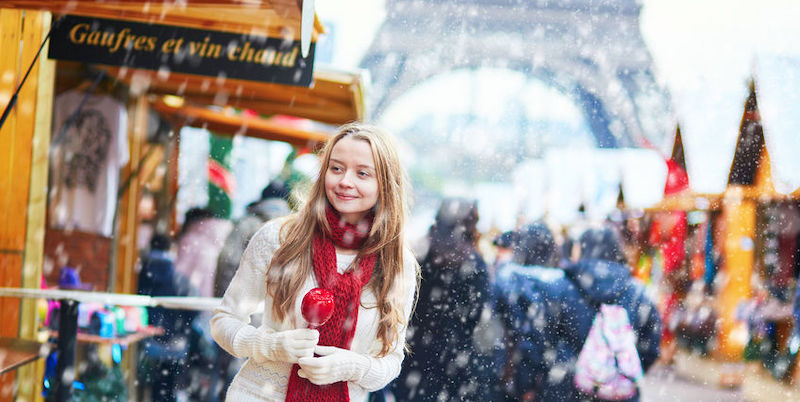 At the heart of Christmas in Paris is a sense of wonderment — millions of lights adorn Champs-Elysées, the Grand Magasins, Hôtel de Ville and the Eiffel Tower. Chocolate shops are filled with gorgeous creations, Christmas markets seem to be found at every corner of Paris, their wooden chalets enticing you with mulled wine, roasted chestnuts, and gingerbread. In 2023 all of Paris will be joyeuse for Christmas, and it will be a busy season. So, be sure to book as early as possible as tours and activities sell out quickly!

The Best Paris Christmas Experiences 2023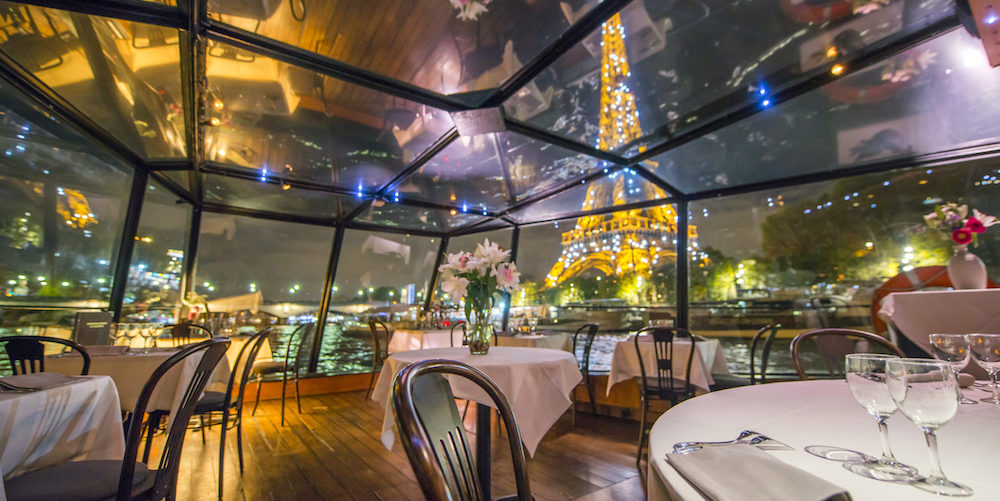 This may be the ultimate Christmas celebration in Paris. Luxuriate in a VIP Christmas Day (or Christmas Eve) gourmet meal while sailing the most magical river in the world. Decide between a lunch cruise, an early dinner cruise, or the late cruise at 9:15, all the while watching the city's iconic monuments pass by. This is something you will remember forever. Available Christmas Eve and Christmas Day for lunch or dinner. These sailings WILL sell out, so book right now…
Christmas dinner on the Seine River with the landmarks of Paris on display and lit up for the holiday season. Does it bet any better? The Excellence Menu cruise on December 25, complete with champagne, is a rare chance to experience Paris in this way. This is another activity that certainly going to sell out, so book right now…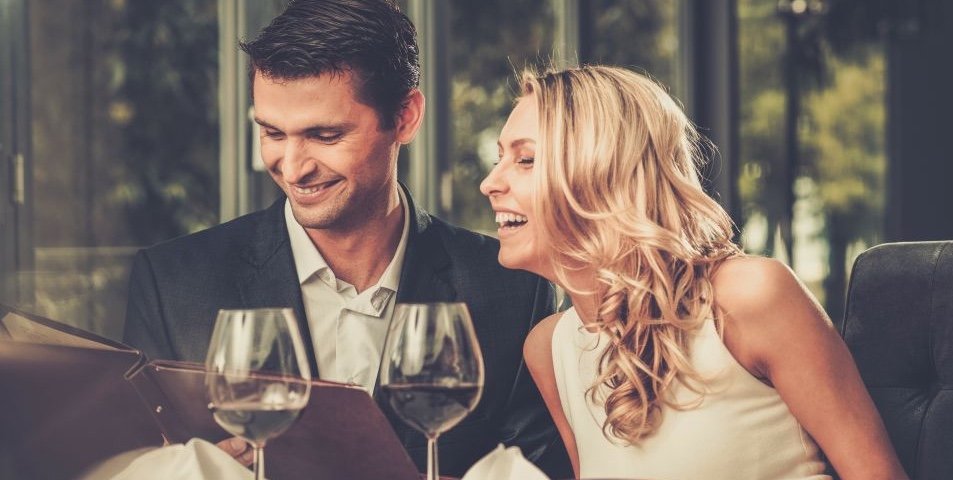 One of the absolute best ways to experience the Eiffel Tower is to dine at its newest restaurant, Madame Brasserie. As you sip champagne you gaze down at the Paris landscape in its full glory. From 200 feet above the ground you truly understand the magnificence of the tower built by Gustave Eiffel one hundred forty years ago. For the best experience, be sure to choose the Menu Grande Dame – Paris View option.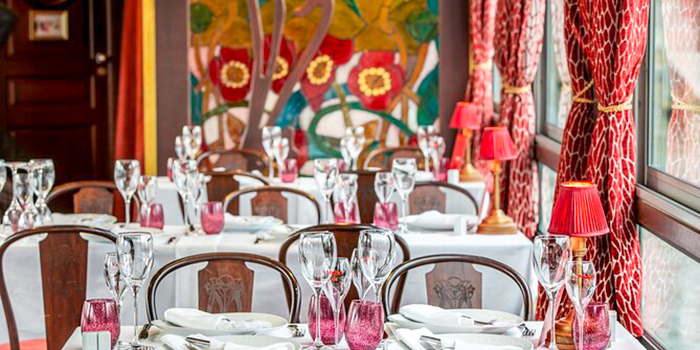 On this night of nights, you board a bateau for an unforgettable 5-hour dinner cruise that's followed by a Paris party to celebrate 2024. Champagne is included, of course, and wine with dinner. The dinner cruise is a five-hour extravaganza featuring a multi-course dinner on a glass-walled river boat on New Years Eve! It's a safe bet that this is going to sell out. You need to book now.
In Paris, Christmas wouldn't be Christmas without experiencing a performance of Tchaikovsky's classic holiday ballet, The Nutcracker. Here, Tchaikovsky explores the realm of childhood in Rudolf Nureyev's famous interpretation. Performed at Opera Bastille, there are even performances on New Years Eve and New Years Day. If you want to see this, you'd better book right now. Like, right now!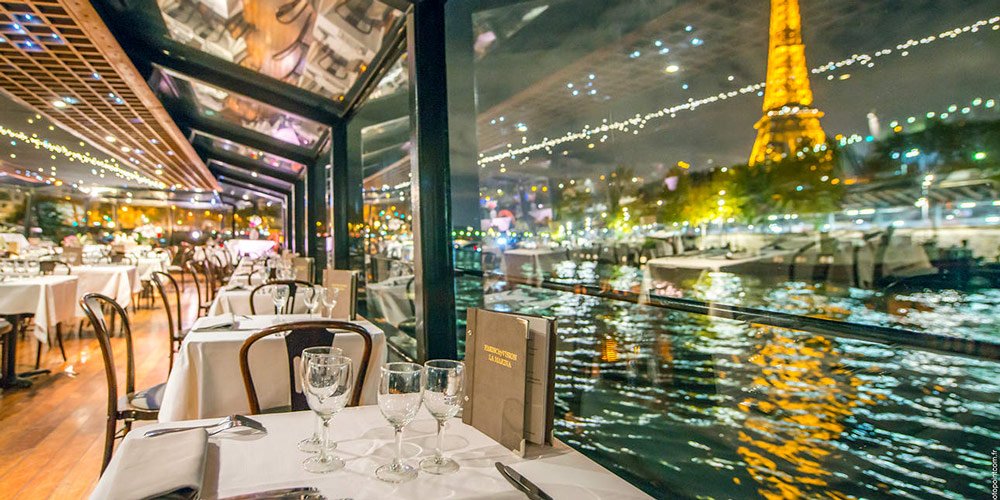 Step aboard one of the luxurious dinner boats and immerse yourself in the winter beauty of Paris while you enjoy a memorable holiday dinner, prepared on board by a team of French chefs. Sip champagne & enjoy live music as you take in the best views of Paris. Choose the Service Premier option for the best seating, the best menu, and the ultimate experience aboard this comfortable, glass-walled boat.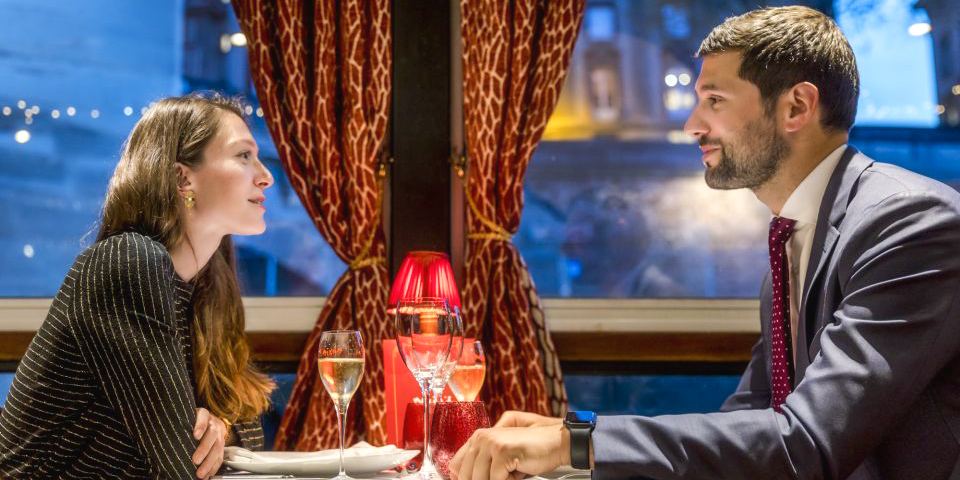 You. In Paris. At Christmas. On the Seine River. Do we have your attention? The night begins on the banks of the Seine where you'll board your floating dinner cruise. Over three leisurely hours you sip French wine while enjoying course after course, all the while watching the illuminated monuments of Paris slowly drift by from a table on the glass-sided boats of Bateaux Mouches.
For the best seating, the best meal, and the ultimate experience we suggest you book the Excellence package. Available most evenings in December.
Make magical memories of Christmas in the City of Light. Cruise along the Seine on December 25. Savor a gourmet 3-course lunch with bubbles, wine, cheese, tea or coffee, and dessert. The holiday sights of Paris drift by — the Eiffel Tower, the Louvre, Notre Dame, Musée d'Orsay — as you relax to the sound of a live band on board a classic bateau mouche.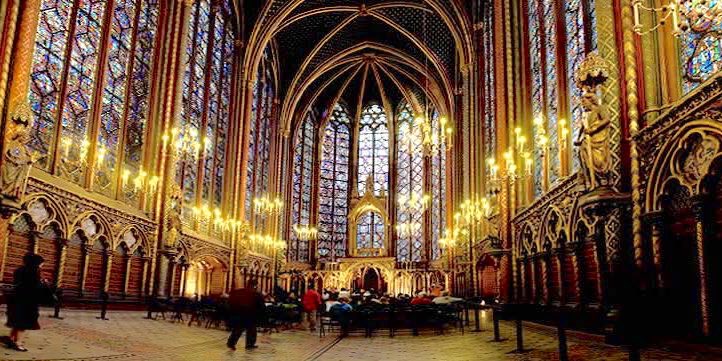 We can't think of a better way to celebrate the holiday season than attending a concert at a stunning historic venue in Paris. Experience classical music with works by Bach, Beethoven, Purcell, Vivaldi, and Chopin in stunning venues like La Sainte Chapelle, Palais Garnier, and Église Saint-Sulpice. Concerts and dates will be announced later in 2023, so check back. This is something you don't want to miss.

The Best Christmas Activities – Paris 2023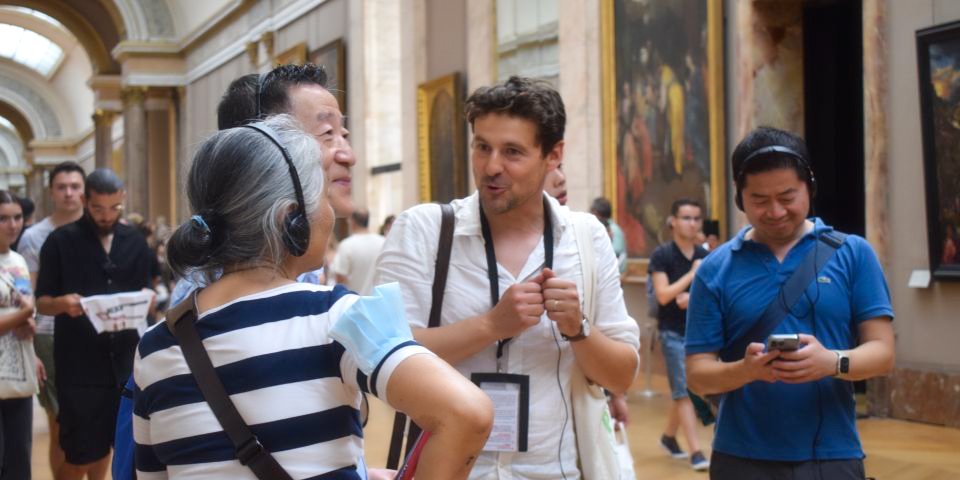 So far this Christmas we've got you out on the river, fed you lunch and dinner, and taken you to the Moulin Rouge. What's missing? A visit to the world's most famous art museum, of course. You certainly need to see the historic and important art found at the Louvre, but you also don't want to wait in a long line.
Luckily, this semi-private guided tour of the Louvre gets you past the line-ups and directly to the most famous works of art. Currently available every day (except Tuesdays) including Christmas Eve. But not for long!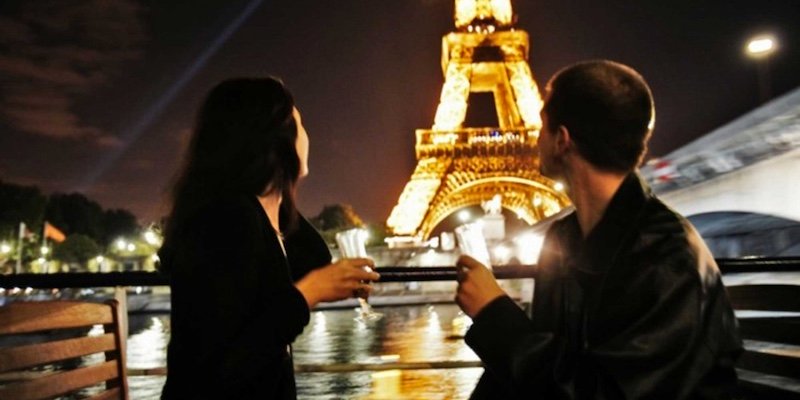 When you're in Paris, a cruise on the Seine is an essential activity and that's doubly true during the holiday season when the city is decked with Christmas illuminations. This champagne-fueled evening cruise starts with priority boarding onto the bateau, where you are escorted to a private tasting room at the front of the boat for the best views of Paris. And, of course, there's beaucoup de bubbly. Your sommelier takes you through a flight of three champagnes as the best of Paris slowly drifts past.
The Eiffel Tower is very popular, and there are always very long lineups. We don't like to stand out in the cold in a Paris December… for that matter, we don't like to wait in line, period! So we always book a skip-the-line tour.
To our way of thinking, the best aerial views of Paris are from Level 2 (the middle level) of the Eiffel Tower. It's like seeing a human-scale model of Paris. But, it you want the full experience of seeing Paris like a bird, book a tour that takes you to the very top, the summit, Level 3. Whichever your choice, these tours will sell out quickly, so book as soon as possible. It's important to know that Eiffel Tower tours can be booked only 90 days in advance.

Christmas in Paris 2023 – Food & Wine Activities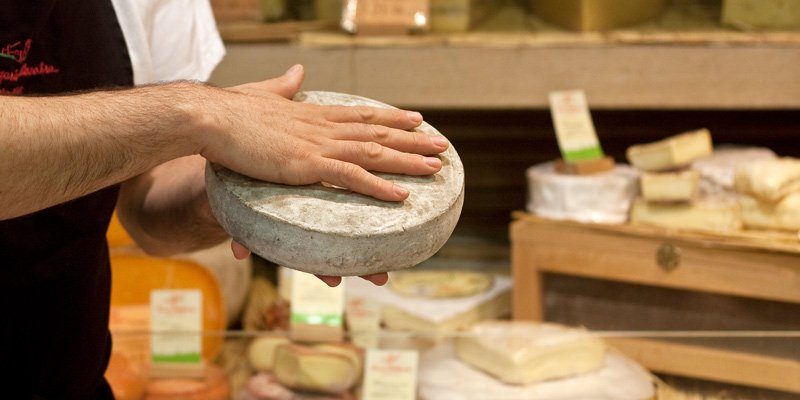 Visit hidden Paris in a special cheese-aging cave underneath a top fromagerie in the Marais. You'll get an Insiders view, led by a Master Affineur, on how cheese is aged to perfection before it is ready to sell. You will taste the most famous cheeses of France, paired with the perfect wines, while you soak up the stories of how cheese is made and aged. This very popular tour is likely to sell out during Christmas.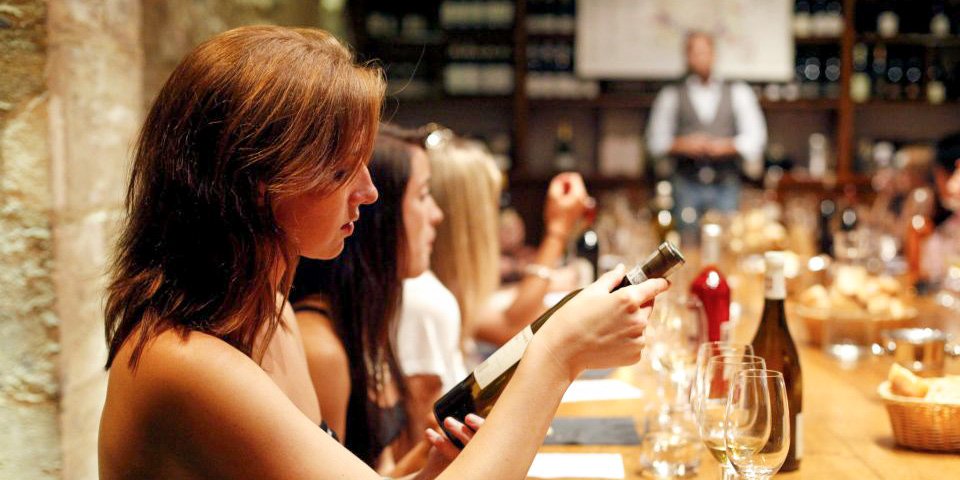 Sign up for a in-depth wine tasting — that allows enough time to explore all the best regions of France, including Champagne. In this informal & informative wine tasting a professional French sommelier pours wine from the regions while giving an in-depth explanation of each. It takes place in a charming, centrally-located wine cellar.
If you've never to Paris during Christmas you're in for a treat. Join a food-expert guide for a walking tour of historic Montmartre to taste some of the best foods of France — baguettes, charcuterie, cheeses, pastries, chocolate. This quartier on the hill is famous for its cobblestone streets, café and terraces, and for the bohemian crowd who once lived here. Don't miss the views of the city from its highest point.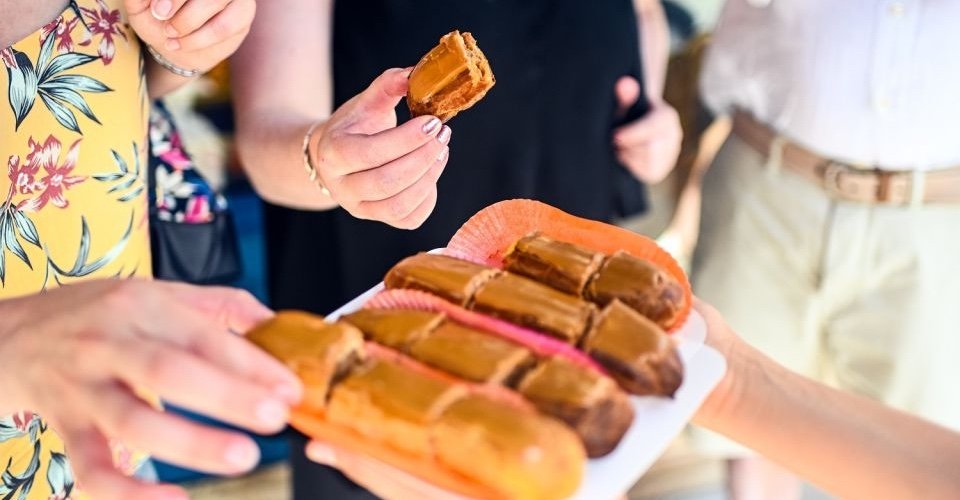 During the holiday season you can hook up with the special Christmas edition of this very popular chocolate and pastry walking tour. As we said, Christmas in Paris is all about food, and chocolate is perhaps the best example. Everyone's in the holiday mood as they pass out plenty of samples! This is one of the most popular food activities and, hence, likely to sell out.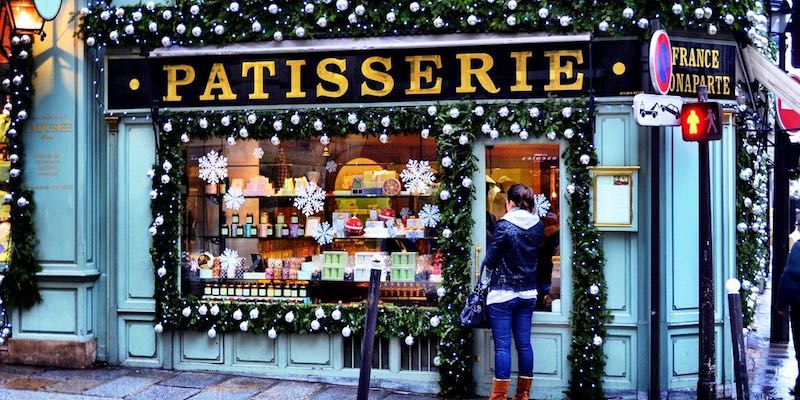 In Paris, La Saison Des Fêtes, the holiday season, is all about great food. On this small-group walking tour of the City of Celebration, you delve deep into the world of seasonal goodness — and you sample heartily! The tour starts at the renowned Christmas market on Place Saint-Sulpice, right in front of the magnificent church, and wanders through Saint-Germain. Bonnes Fêtes ! Available Monday through Saturday in December.
What's the best way to uncover what to do in Paris during the holidays? Ask us! That's what readers Joann & Gil did. Click to learn what we told them!

Seven More Reasons to Spend Christmas in Paris!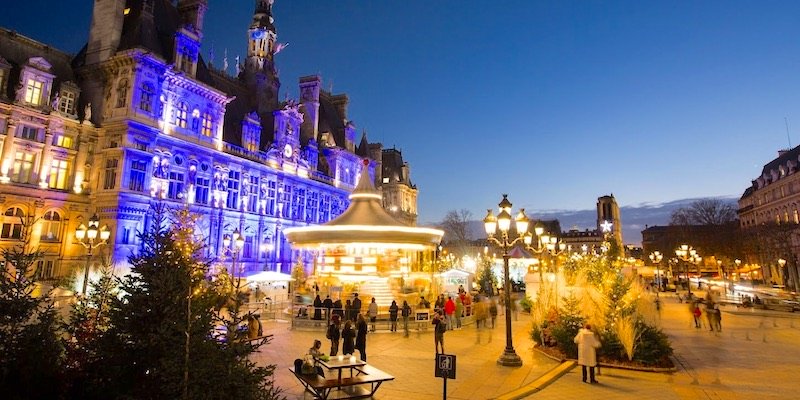 Christmas at Hotel de Ville, photo Ville de Paris
1. Hotel de Ville Christmas Decorations - Enchanted Paris
You won't want to miss the place in front of the Hôtel de Ville. This year it will be decked out in festive attire with a forest of fir trees and winter chalets. Top Paris florists will add their expertise to this year's theme, Enchanted Paris. As always, there'll be plenty of free activities for everyone including the old-fashioned carousel, a climbing wall, a toboggan run, and a chance to meet Pêre Noël. December 2 to January 1, 2024
2. Hotel de Ville Christmas Market
While you're admiring the Christmas decorations at Hotel de Ville, visit the Christmas chalets displaying seasonal foods and beverages, as well as gifts featuring the Made in Paris stamp of quality approval. December 2 to January 1, 2024. Open until 11:45, with the exception of New Year's Eve with a 7 pm closing.
3. Jardin des Plantes Christmas Lights Spectacle
In the middle of Paris is the spectacular Natural History Museum, found in the Jardin des Plantes. This holiday season the gardens will be decorated for Noël in a theme of Tropical Wonders. Come to see the lighting magic where fearsome felines, astonishing frogs, giant flowers and other wonders will dazzle you in a maze of intricate lighting displays. November 22 to January 21, 2024.
4. Champs-Elysées New Year's Fireworks
Celebrate the start of 2024 with thousand of revelers on the Champs-Elysées. Music, mulled wine, merriment, and spectacular fireworks will bring in the new year with a flourish. The fireworks show commences at midnight following a two-hour "pre-game" party event.
10:00 PM to 11:59 PM. An outdoor party includes music with laser light shows at the Arc de Triomphe.
Midnight. The countdown begins, culminating with pyrotechnic wonders on the Arc de Triomphe.
Midnight to 12:09 AM. The fireworks show lasts for exactly nine minutes that may turn out to be the most memorable moments of 2024.
5. Dragons and Lanterns Festival
Head to the pretty Jardin d'Acclimatation in the Bois de Boulogne for the first Dragons and Lanterns Festival. Take a magical journey with fantastical creatures from the classic of Chinese literature, The Book of Mountains and Seas. Admire the traditional lanterns adorning the pathways, designed and made by artisans from the Shanghai Yuyuan Garden.
6. Christmas Markets
What would Christmas in Paris be without its traditional Noël markets? The classic chalets will start to display their artisanal products in mid November. Every corner of Paris has its own Christmas market — from Notre-Dame to Les Halles, La Défense to the Jardin des Tuileries. Paris will be decked out with seasonal markets for the best of holiday crafts, jewelry, fashion, food, and fun.
7. Le Grand Noël at Vaux-le-Vicomte
Sure, there's Versailles, which you can easily visit from Paris. But if you want to discover a rare treasure of France, head to this other spectacular chateau for a memorable Christmas. Every year the Vaux-le-Vicomte celebrates Christmas with pomp and splendor. It's a royal occasion that finds the courtyard, the chateau, and the French garden enhanced for the season. Wander through the enchanted forest with its decorated fir trees and Christmas wreaths. Visit the chateau's state rooms adorned with thousands of lights taking you to a world of refinement from the 17th century. A highlight is the eight-metre-tall Christmas tree, outfitted with 1,500 sparkling decorations.
Christmas in Paris 2023 – Seasonal Events
Christmas Markets – Marchés de Noël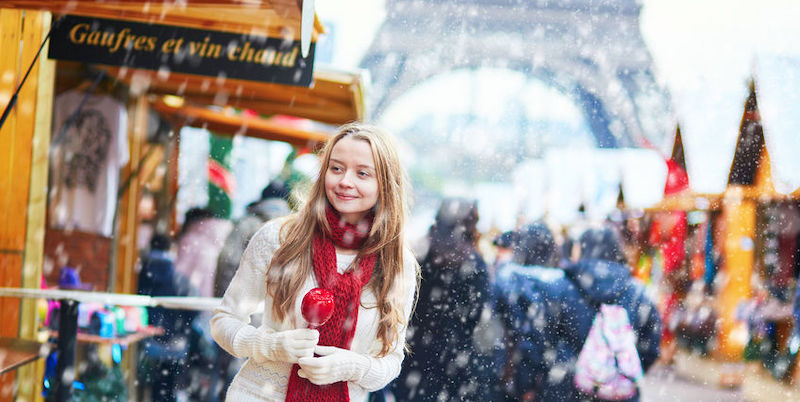 Bundle up warm and go out exploring to see how the French celebrate Christmas. Every year seasonal Christmas markets spring up in many quartiers of Paris. It's where Parisians shop for crafts, decorations, and other seasonal specialties. From the middle of November to early January you can find Christmas Markets throughout the city. (Exact locations of some markets may change as the season progresses. We'll do our best to keep the list up to date!)
Saint-Sulpice (and Père Noël Village), 6th Arrondissement
Saint-Germain-des-Prés (and Père Noël Village), 6th Arrondissement
Place de la Nation, 11th Arrondissement
Place des Abbesses in Montmartre, 18th Arrondissement
Gare de l'Est, 10th Arrondissement
Trocadero, 16th Arrondissement
Place de la Concorde, Norwegian Christmas Market, 1st Arrondissement
Notre Dame, Square Viviani, 5th Arrondissement
Saint-Sulpice (and Père Noël Village), 6th Arrondissement
Saint-Germain-des-Prés (and Père Noël Village), 6th Arrondissement
Eiffel Tower, Quai Branly, 7th Arrondissement
Eiffel Tower, Port de Suffren, near the Vedettes de Paris, 7th Arrondissement
Jardin des Tuileries, just off Place de la Concorde, 1st Arrondissement
Gare de l'Est, Alsatian Christmas, 10th Arrondissement
Place de la Nation, 11th Arrondissement
Place d'Italie, 13th Arrondissement
Tour Montparnasse, 15th Arrondissement
Made in France Market, Place Charles-Michels, 15th Arrondissement
Trocadero, 16th Arrondissement
Place des Abbesses in Montmartre, 18th Arrondissement
La Defense, at Line 1
Notre Dame Christmas Market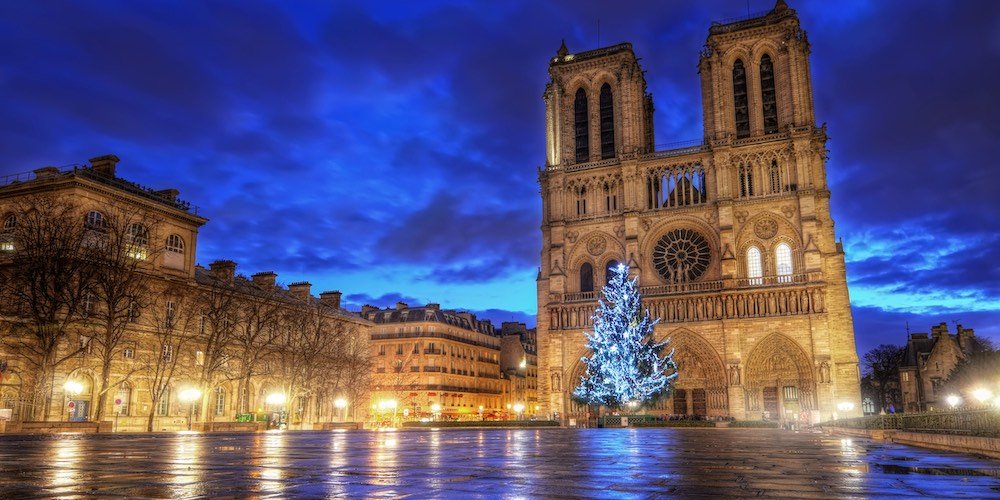 Notre Dame at Christmas
The magic of the Notre-Dame Christmas market is back! Just across the river from the cathedral the Christmas vendors will be open from December 9 to 26. Marvel at the reconstruction of the cathedral that was nearly lost in the 2019 fire while you sample French seasonal delights and shop for authentic arts & crafts. The square's famous 400-year-old tree will be decorated for the season. So, grab a mug of mulled wine as you wander through the chalets, shopping for artisanal gifts, nibbling on roasted chestnuts.
Square René Viviani
December 9 to 26
Christmas Lights on Champs Elysées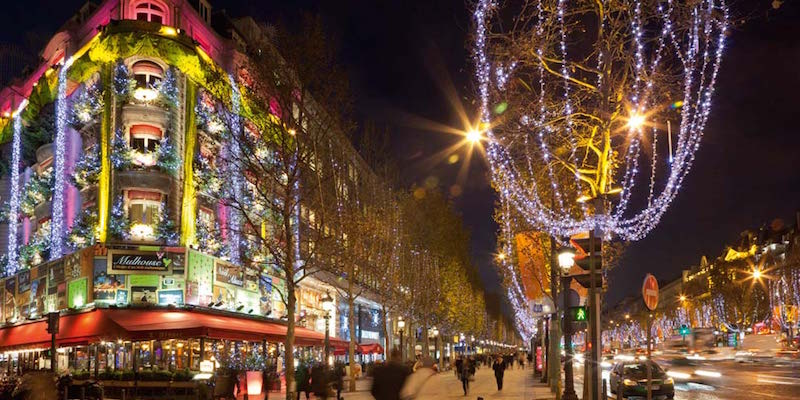 Paris lights up for the holidays and you find light displays in shop windows and on streets throughout the city. But the most famous light show, and perhaps the most spectacular, is on Champs Elysées. In late November each year a celebrity has the honor of turning on the lights, kicking off the holiday season at the ceremony alongside Paris Mayor Anne Hidalgo. The lights will be turned on between 5:00 PM and 2:00 AM and will stay on all night on Christmas Eve and New Years Eve.
Paris Museums Open During Christmas 2023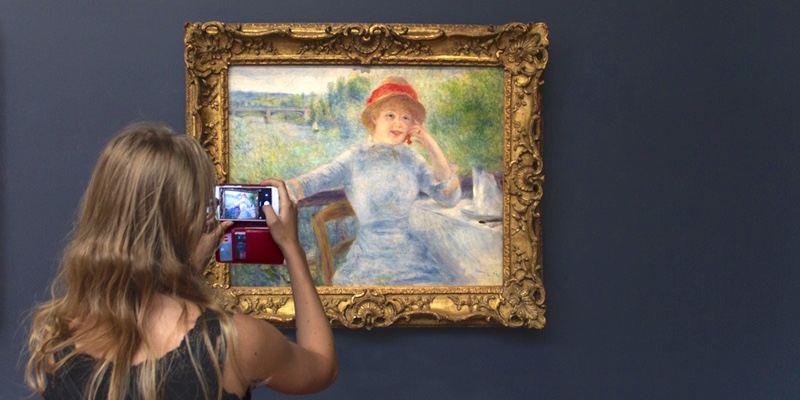 The Louvre
Open: Christmas Eve, New Year's Eve
Closed: Christmas Day & New Year's Day
Closed Tuesdays
Musee d'Orsay
Open: New Year's Day
Closed: Christmas Eve, Christmas Day, New Year's Eve
Closed Mondays
Pompidou Centre
Open: New Year's Eve
Closed: Christmas Day & New Year's Day
Closed Tuesdays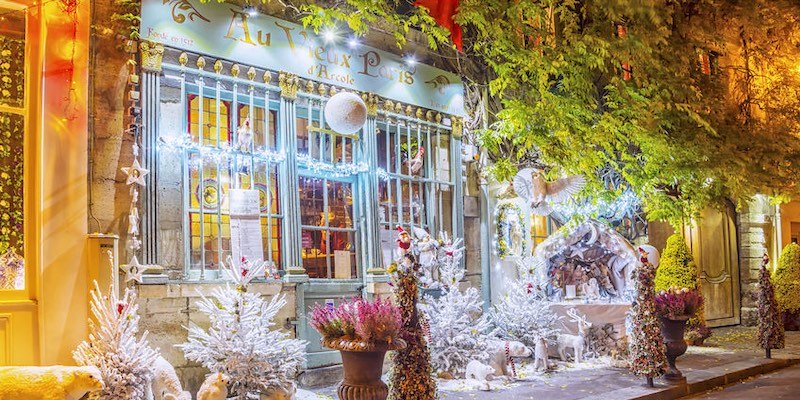 "What's open on Christmas Day in Paris?" readers ask us. So, for the lucky visitors who will be here on December 25, we've compiled the best things to do.
Most shops, museums and many restaurants will be open. Although Christmas Eve and New Year's Eve are not official holidays in France, the train stations will be packed as Parisians head out for their Christmas getaway.
But be warned — chocolatiers, fromageries and anywhere food and wine are sold will be jam-packed with locals stocking up for Christmas and New Year celebrations. Make sure to stock up yourself as most everything will be closed on Christmas Day and New Year's Day. If you plan to dine out, make reservations well in advance around the holidays.
The good news is that the Eiffel Tower is open 365 days a year.
Christmas in Paris 2023 – Churches & Cathedrals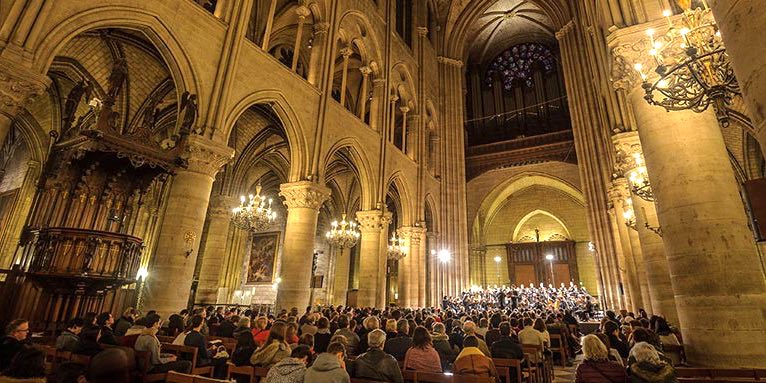 Christmas Eve & Christmas Day
As you'd expect, at the historic churches and cathedrals of Paris there are many religious services during the Christmas season in Paris. Traditional Midnight Mass at Notre Dame Cathedral will probably not be held this year, but keep your eyes open for special outdoor service. But here we've collected some other options. Tip: the only way to secure a seat for mass is to to arrive early.
Église Saint Germain des Prés
Founded back in 542 AD (remember those years?), this Left Bank Paris church has history. Noted for its wonderful acoustics, it's an ideal destination for Christmas mass. Check their website for more details. (In French only).
• Information …
Saint Eustache
Although a church has been on this site since 1213, the first stone of the current church was laid in 1532 by Francis I. Fun fact — Saint Eustache's floor-plan and structure will remind you of Notre Dame, with a nave flanked by double aisles and chapels.
• Information …
Holy Trinity Cathedral
Nestled in the shadow of the Eiffel Tower the immense Russian mega-spiritual center with no less than five gleaming onion domes opened in 2016 and has become a popular religions destination.
• Information …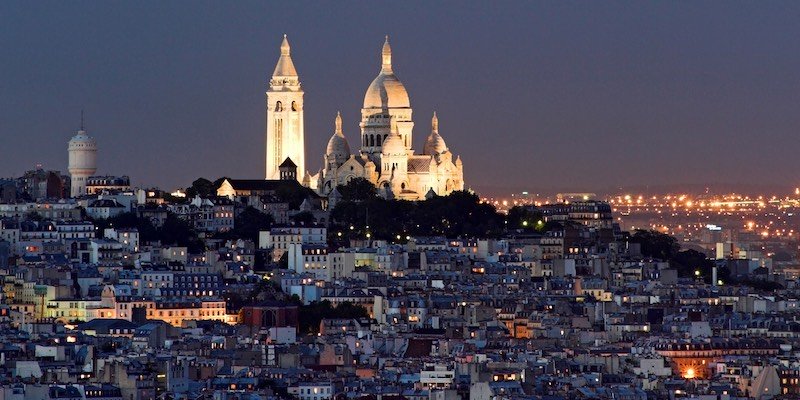 Sacre Coeur Basilica, Montmartre
Celebrate Christmas at the famous snow-white basilica set on the highest point of Paris. There is a Christmas Eve organ concert at 10:00 PM and an 11:00 PM vigil and Midnight Mass. On Christmas Day there is Mass at 7:00 AM, 11:00 AM, 6:00 PM & 10:00 PM. It's recommended to arrive at least 30 minutes before the service.
• Sacre Coeur Christmas Schedule …
Sainte-Etienne-du-Mont
Just kitty-corner from the Pantheon, Sainte-Etienne features stained-glass windows that date from the 16th and 17th centuries. By the way, the steps on the northwest side of the church were used as a location for Woody Allen's Midnight in Paris ! Place Sainte-Genevieve, 5th Arrondissement
• Website…
Saint Alexandre Russian Orthodox Cathedral
Set in the 8th Arrondissement close to Parc Monceau, this was the first Orthodox church in France, (established in 1861). Pablo Picasso and Olga Khokhlova were married here in 1918. 12 Rue Daru
• Website…
The American Cathedral in Paris
This historic monument is a a center for English-speakers in Paris. 23, avenue George V, 8th.
• Website…
American Church in Paris
This was the first American church established in Paris, in 1814. It's located on the left bank of the Seine between Pont d'Alma and Pont des Invalides. 65 Quai d'Orsay, 7th.
• Website…