The Climate In Paris – A Quick Guide To The Four Seasons
No matter what time of year you plan to go, the climate in Paris will play an important factor in what you pack, what you leave behind, and even when you go. Keep in mind that the average temperature doesn't take into account the sometimes erratic Parisian weather patterns.
In spring and fall you'll want to make sure to bring an umbrella and a warm coat. Winter can be chilly with a few days of snow in some years. It's also the season to make sure you're wearing warm, waterproof footwear. In summer, pack summer dresses and T-shirts but always bring a wrap or light sweater. In short, the climate of Paris is moderate, and it has four distinct seasons.

The Seasons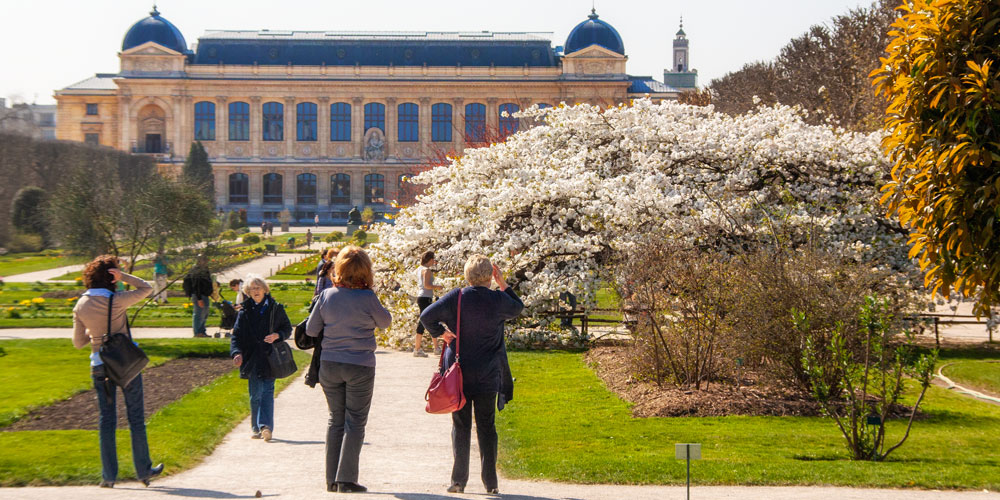 Summer
Expect beautiful days with plenty of blue skies, a gentle breeze and lots of sunshine. There may be a few hot spells in July or August, but overall, summers are a great time to visit Paris.
Autumn
Paris offers crisp fall days with blue skies, a few rainy days, sometimes with a nip in the air as the days get shorter. You'll need an umbrella, a scarf and a fall jacket.
Winter
Be prepared for cool days with patches of gray skies and a bit of rain. Although snow is rare, winters in Paris can include a few days with the white stuff, with temperatures dipping below freezing. Always pack a warm winter coat and waterproof boots in the winter months.
Spring
Springtime in Paris is magical but you'll want to bring an umbrella! Expect patches of rain and cool breezes, but things start to heat up by May and continue into the summer. Paris is known for spring showers, but they end as quickly as they begin.

Weather Variables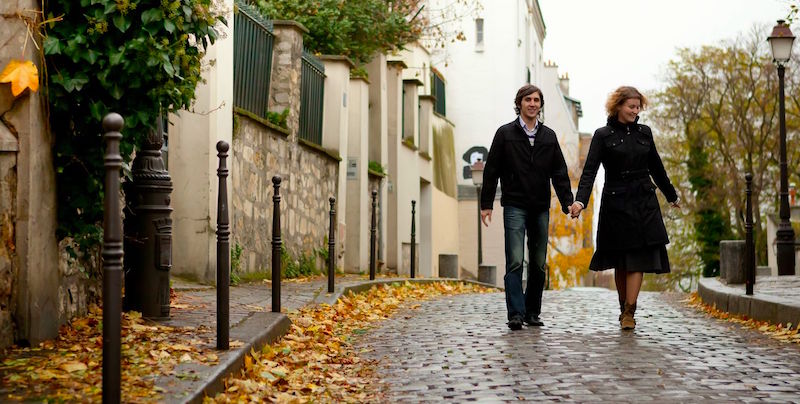 Paris can bring a heat wave in spring, yet in other years delay the warm weather until late May. It's always advisable to pack for a variety of conditions. One March we arrived in winter and left in summer! At least that's what the change in the weather felt like.
For most summers the average temperature is 68ºF (20ºC) while in winter it's 41ºF (5ºC). These are the daily averages, not the highs or lows. As you might expect, January is the coldest month and July is the warmest month.
The good news about the Paris climate is that the outdoor conditions are usually not the most important factor during your stay. (Unlike, say, a vacation on a beach in Hawaii.) There are lots of museums, shops, bistros, iconic monuments — if you've ever caught in an unexpected rain shower or blast of hot summer heat, it's easy to slip indoors and get a dose of air conditioning or heat, depending on the season.
Although there are more and more Paris hotels with air conditioning, it's still not common, and for good reason. Many of the historic buildings of Paris are subject to building codes that restrict altering of their structures, including the addition of cooling systems. But don't panic if your hotel doesn't have A/C — the chances of a heat wave are small and many hotels have fans which help to cool the room.
Related Articles