Whether you call it Le Quatorze Juillet or La Fête Nationale, Bastille Day celebrations are a big deal in Paris and throughout France. There's the daytime military parade on Champs-Elysées. The famed Eiffel Tower fireworks and free concert start at 11 PM. The best place to catch the fireworks is from a boat on the Seine River — luckily there's a dinner cruise which affords you not only the best views of the fireworks but a classic French dinner as well. Book now, as this will sell out very soon. Let's take a look at the complete list of the festivities.

Our Top-Rated Bastille Day Experiences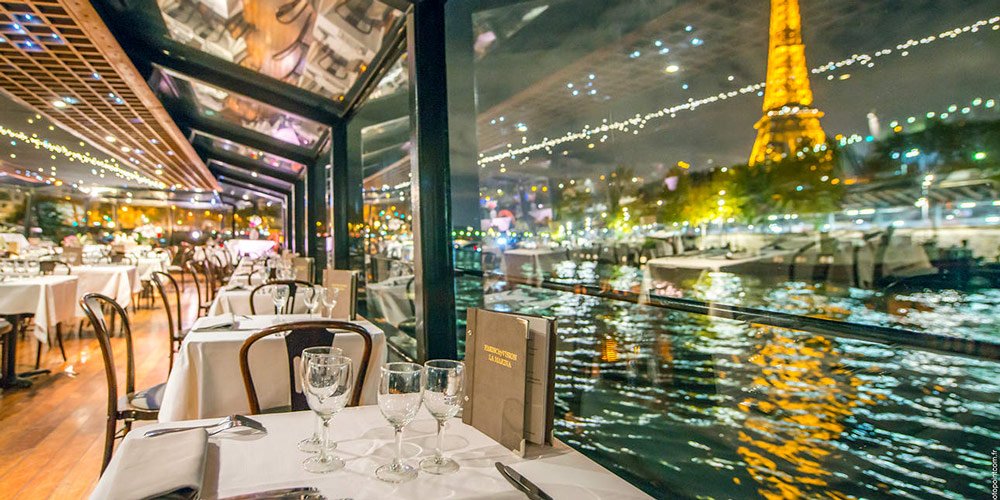 If you want the best Bastille Day experience, book this dinner cruise NOW. The dinner bateau sets sail in time for a classic three-course meal, wine, and live music. But the best part is still to come. As your dinner comes to an end, head to the deck to watch the dazzling Eiffel Tower fireworks extravaganza from the best seats in the city — on the Seine River. Space is limited and this will sell out.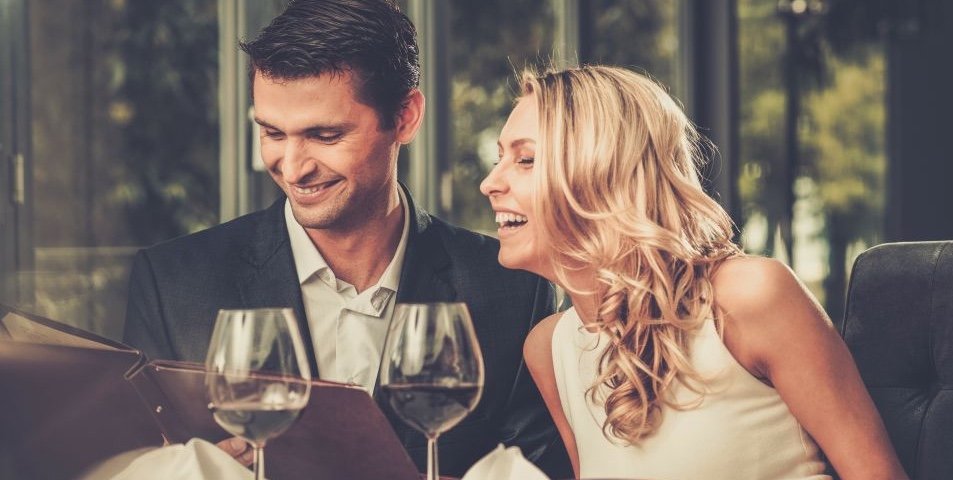 All aboard as your bateau launches from the banks of the Seine, near Musée d'Orsay. After setting sail, dine on gourmet meal as as you soak up the beauty of Paris passing by. Cruise past iconic museums, monuments, and magnificent bridges — the Eiffel Tower, Notre Dame, the Louvre, Pont Neuf. Life is good!

Another way to spend time on the Seine River on Bastille Day is this popular gourmet lunchtime cruise. As you cruise along the river, you'll pass by the famous monuments that defined the French Revolution including the Conciergerie, where Marie Antoinette spent her final days. Combine great dining with a tour of Paris on Bastille Day. This lunch cruise is very popular, so book early.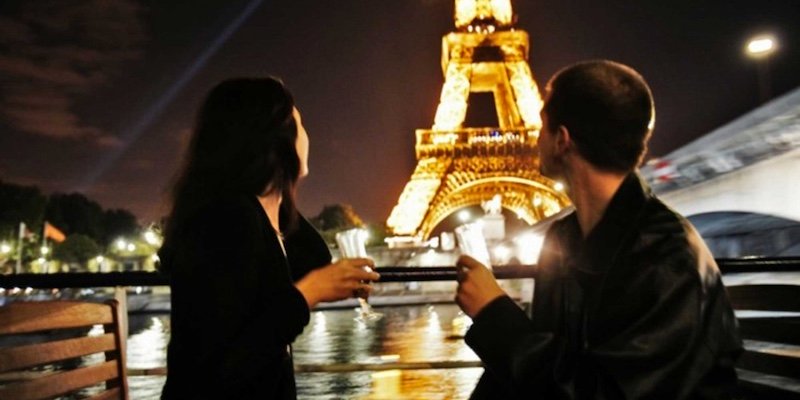 There's no doubt about it — during the evening celebration of Bastille Day you want to be on the Seine River. This very popular champagne cruise gets you there with a pleasant ride past the best of Paris landmarks drifting past you. And, with your champagne flute filled to the brim, you can celebrate the French Revolution in style!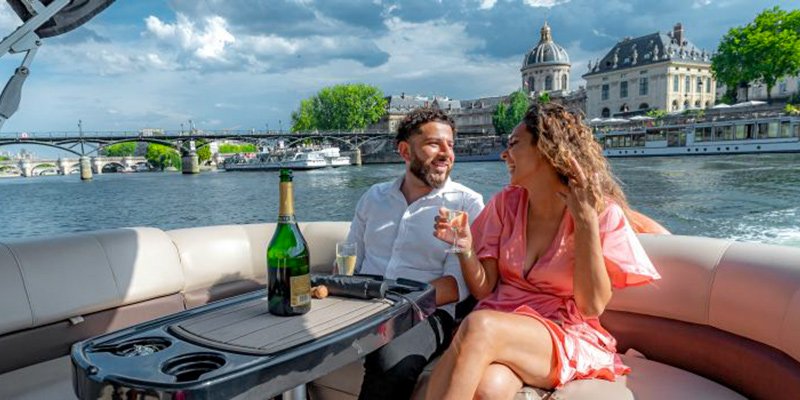 Travelers are raving about this private Seine river cruise — "So wonderful!!! This was our favorite thing we did in Paris.". With only your guide and guests on board, you're free to sip champagne as you admire the city's most iconic sights, from the Eiffel tower to Notre Dame and everything in between. As your captain fills you in on historic details, you can take photos knowing no one else will get in the picture! Hurry, first come, first served for Bastille Day sailings.

What To Do On Bastille Day!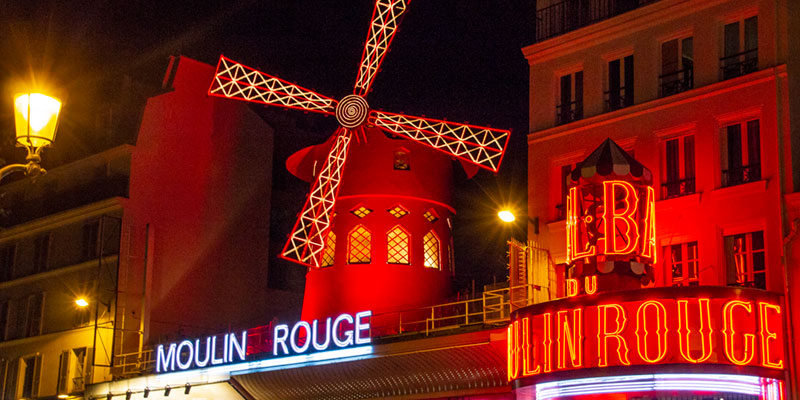 On Bastille night, dine at the Moulin Rouge and then marvel at the number-one rated cabaret in Europe. Your ticket includes everything — a 3-course dinner, champagne, and the spectacular cabaret. Take in the amazing show, sipping champagne as you marvel at the costumes, sets, and dancers. Truly a night to remember. Be sure to choose the Belle Epoque Menu for the very best experience. Moulin Rouge regularly sells out weeks in advance, so book ahead to avoid disappointment.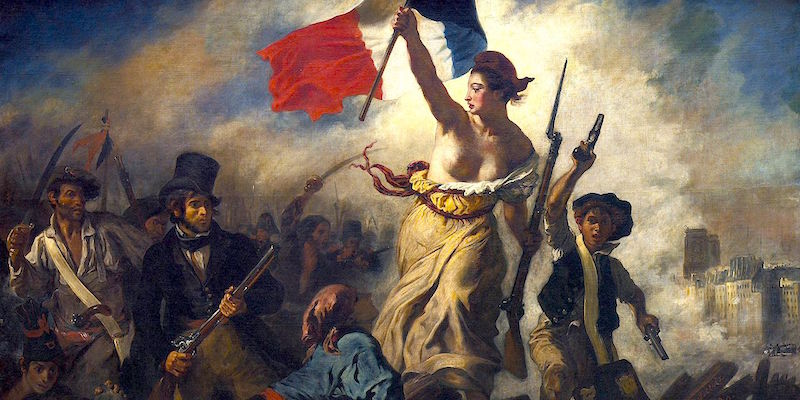 Bastille Day is, of course, the perfect time to learn all about the French Revolution at the actual locations where the events took place! On this extensive walking tour, you'll cover all the important places including the site of the Bastille, the guillotines, and the prison where Marie Antoinette spent her final days.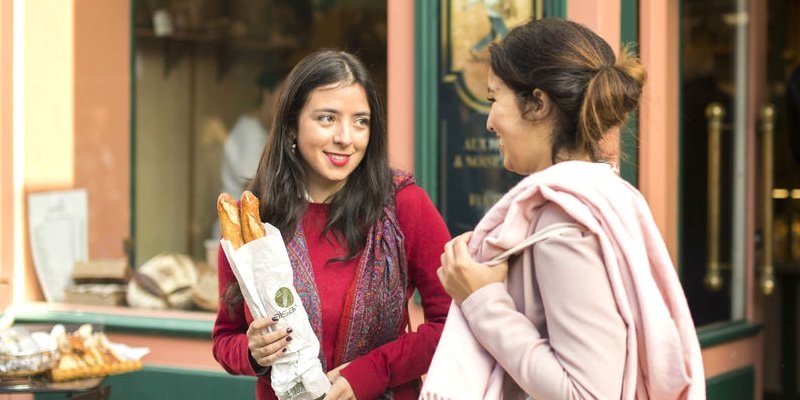 As you will discover, many stores and services will be closed to celebrate the most important French holiday of the year. However, you can still book a spot on this hugely popular food walking tour that takes you to the core of old Paris — the Marais — where time has stood still. Walk and eat your way through historic Paris with an expert food guide at your side.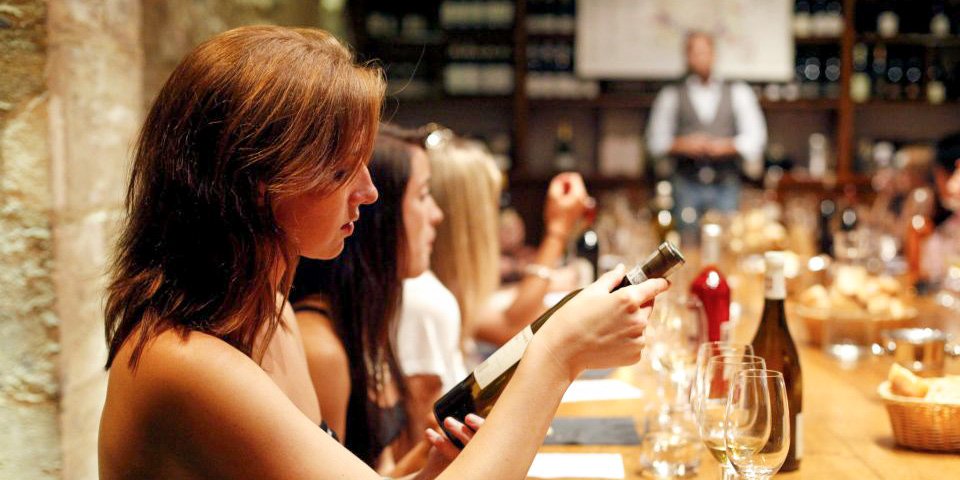 If you want to learn the history of France, it must be experienced through a wine glass. On Bastille Day, in a historic wine bar smack dab in the center of Paris, taste your way through France by discovering the flavors and wines regions of our favorite country on Earth.

Bastille Day 2024 Events
Bastille Day Celebration Fireworks, 2024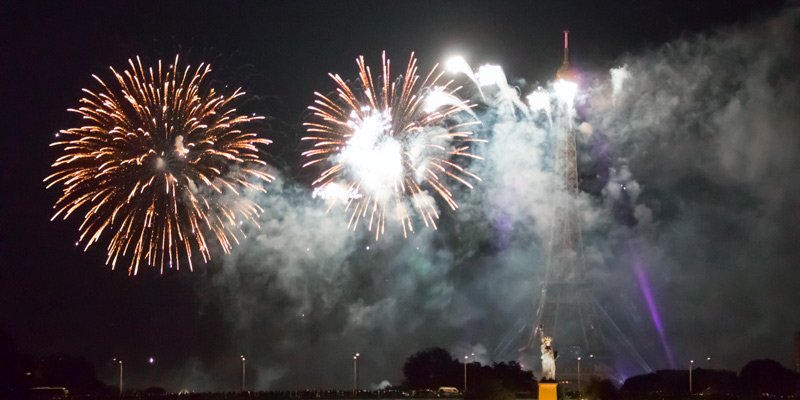 On July 14, 2024, a spectacular fireworks display will be set off from the Eiffel Tower. The best place to see the display is from the Champ de Mars at the base of the tower or the plaza at Trocadéro across the river. However, you can also watch the fireworks anywhere along the Seine River in either direction from Trocadéro. (Last time we viewed it from the quay along the Seine just downstream from the Bir Hakeim bridge, where we took the photo.)
The festivities start at around 9:00 PM as people gather in the Champ de Mars for an outdoor music concert. The fireworks start at around 11 PM and last about 35 minutes.
Défilé Militaire du 14 Juillet – The Bastille Day Parade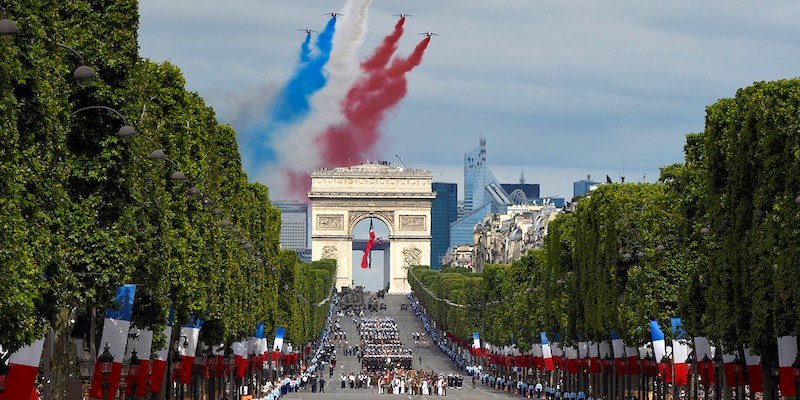 The military parade has been held every July 14 since 1880. (As expected, though, there was no parade during the years of Nazi occupation during World War II.) It's a big deal and the event is broadcast on French television. If you want to get a glimpse of the President of France, or secure a good place to see the parade, make sure to arrive at least an hour before the start time.
Minute-by-minute description of the parade —
10:10 am: The President of France arrives at the Arc de Triomphe at Avenue de Friedland to inspect the troops.
10:25 am: A tribute is paid to the President of the France.
10:30 am: The opening ceremonies
10:44 am: The French acrobatic patrol (Patrouille Acrobatique de France) airplanes fly over
10:54 am: The foot troops commence
11:36 am: The motorized and mounted troops commence
11:51 am: The parade officially ends
11:55 am: The President departs

Fireman's Ball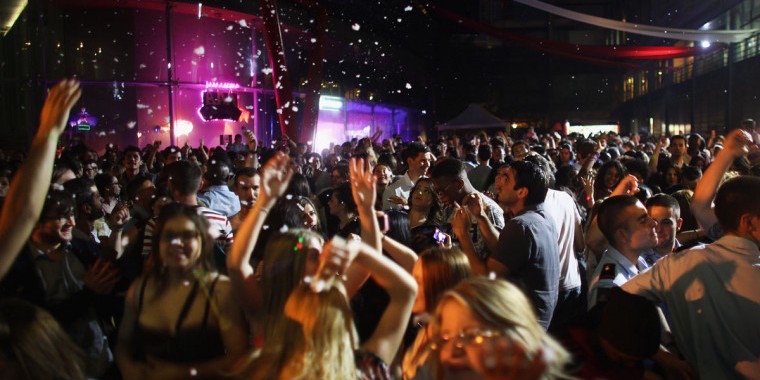 The French adore their pompiers (firemen) and for good reason. Each year, on July 13 and 14, from 9 PM to 4 AM, the fire stations of Paris welcome visitors in an open house celebration. There's dancing, drinking and plenty of merriment. It's a very popular event, often with long lines. On 2024 we expect there will be some attention paid to crowd size, so check with your local fire station.
Bastille Day Firemen's Balls in Paris —
Rousseau Station, 21 rue du Jour, 1st Arrondissement, Metro Les Halles
Sevigne Station, 7-9 rue de Sevigne, 4th Arrondissement, Metro Saint-Paul
CCL5 Station, 47-59 rue Monge, 5th Arrondissement, Metro Place Monge
Colombier Station, 11 rue du Vieux Colombier, 6th Arrondissement, Metro Saint-Sulpice
Blanche Station, 28 rue Blanche, 9th Arrondissement, Metro Trinité d'Estienne d'Orves
Chaligny Station, 26 rue de Chaligny, 12th Arrondissement, Metro Reuilly Diderot
Port-Royal Station, 53-55 boulevard Port-Royal, 13th Arrondissement, Metro Les Gobelins
Massena Station, 37 boulevard Massena, 13th Arrondissement, Metro Porte d'Ivry
Grenelle Station, 6 place Violet, 15th Arrondissement, Metro Commerce
Boursault Station, 27 rue Boursault, 17th Arrondissement, Metro Rome
Montmartre Station, 12 rue Carpeaux, 18th Arrondissement, Metro Guy Moquet
Bitche Station, 2 place de Bitche, 19th Arrondissement, Metro Crimee
Menilmontant Station, 47 rue Saint-Fargeau, 20th Arrondissement, Metro Pelleport
It's A Social Event
The Bastille Day celebrations are another reason for family and friends to gather outdoors for a picnic. If you could peek into one of their picnic baskets you might find strawberries, a baguette or two, cheeses, smoked chicken, pastries, summer fruit, and perhaps a bottle of champagne. Many restaurants feature special Bastille Day menus and the parks are filled with locals playing pétanque.
More About Bastille Day in Paris
Museums & Monuments on Bastille Day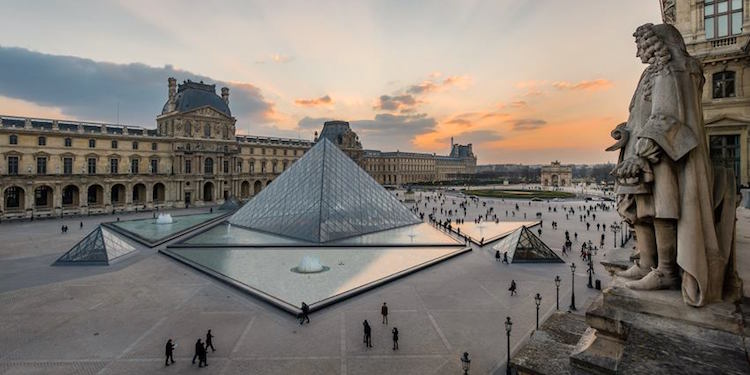 Despite the fact that it's the biggest French holiday of the year many Paris museums and monuments are open on Bastille Day. In fact, the Louvre is not only open on Bastille Day, but admission is free to all! Given the crowds will gathering to see the parade, this might be the best day of the year to visit the Louvre. Also open on Bastille Day are Musée d'Orsay and Chateau de Versailles.
What's Open on Bastille Day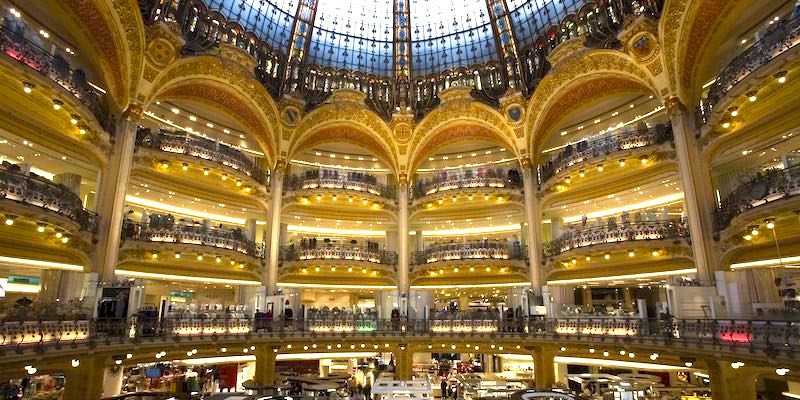 The spectacular summer sales at the grands magasins should be be in full swing in July. Unlike other major French holidays, department stores will be open — including Galeries Lafayette Haussmann, Le Bon Marché, BHV, Carrousel du Louvre, and Printemps.
Most restaurants will be open but we advise you to make a reservation just to be certain. Most food stores and other similar services will be open. Expect all government offices, banks, and some other museums to be closed.
Transportation
A lot of people will be out celebrating on Bastille Day, so taxis will be impossible to get in the evening along the Seine, the Champs-Elysées, and anywhere around the Eiffel Tower. The Metro and RER will be operating, although stations around the Champs-Elysées and the Eiffel Tower will be closed at night — including Passy, Dupleix, Passy, Ecole Militaire, Iéna, Trocadéro, and La Motte-Piquet-Grenelle.

Bastille Day Fun Facts
1.
Although there was a huge party held a year after the storming of the Bastille prison on July 14, 1789, Le Quatorze Juillet wasn't established as a French national holiday until 1880.
2.
"Bastille" is derived from "Bastide", a French word meaning stronghold. And, in fact, there was a fortress on the site of Place de la Bastille from the 14th century. A later fortress built here was eventually turned into a prison.
3.
When the Bastille prison was stormed in 1789, the mob did not find many prisoners — there were only seven people in captivity. The most famous of those was the Marquis de Sade.
4.
When Louis XVI learned about the attack on the Bastille, he asked, "Is it a revolt?" His minister answered, "No my sovereign, it is a revolution."
5.
The military parade held in Paris on Bastille Day is the largest and oldest such parade in Europe with dozens of horses, 30 helicopters, 50 planes, 200 military vehicles, and 3,500 soldiers.
6.
If you want to sound like a vrai Parisien, don't call it "Bastille Day". Instead, opt for La Fête Nationale or Le Quatorze Juillet.