Paris Insiders Guide – Some Information About Our Website
Thanks for visiting Paris Insiders Guide. We are experts on Everything Paris — what to do when you're here, what to see, the best hotels, and the greatest restaurants. It's what we do, it's what we love, and we love to share what we've learned. We thought we'd tell you a little bit about this website.
What You Find, Here at Paris Insiders Guide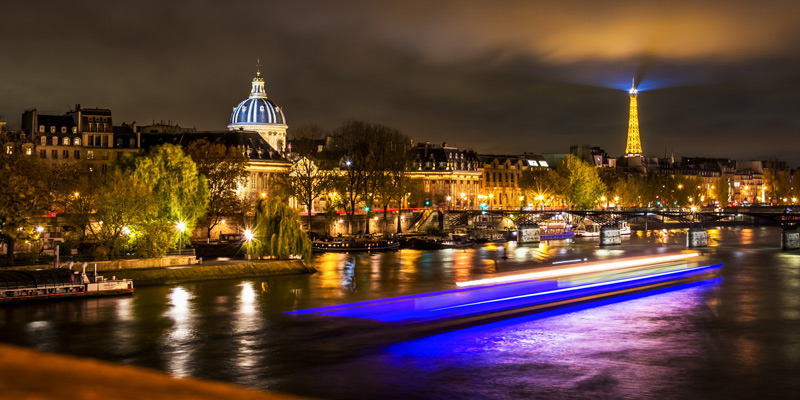 Romantic Seine River Dinner Cruise
This is our website — we decide what goes on it, what to recommend, and what insiders tips get included. We recommend what we believe in, what we have used, and what we like. We sometimes include a link to Paris activities or events we like and recommend. If you buy a product or service after reading our review, we may earn a small commission. (We hope!)
What's important to know is that clicking from our website costs you nothing — it doesn't cost any more to purchase something you click to from our site. We only make a commission when one of our readers likes what we say and purchases something we recommend. Paris Insiders Guide is also a participant in the Amazon Services LLC Associates Program, an affiliate advertising program designed to provide a means for sites to earn advertising fees by advertising and linking to Amazon.com or Amazon.ca.
That's how we're able to provide all the free information on this website, and continue adding to it. It's important to us that you aren't bombarded with ads — we try to make your experience here uncluttered and fun. Instead, what you'll find are articles we've written to share our experiences, reviews on things we like, advice on Paris travel, and links to other websites we recommend. There is no paid content.
Two Things to Remember
1 – Clicking from our website costs you nothing — we only make a commission when you decide to purchase a product or service we recommend.
2 – Our service is absolutely free — our reviews, our recommendations, our responses to readers' questions, advice, and travel tips.
More Information
Thanks again for visiting Paris Insiders Guide. Be sure to let us know if you have any questions…