Arts et Metiers Museum Paris – Inventions, Technology & Machines
If you're traveling with science or tech nerds, the Arts et Metiers Museum is the perfect Paris place. Musée des Arts et Métiers is a science-and-technology infused museum that houses a vast collection of scientific instruments, tools, and other cool inventions from throughout modern history. Arts et Metiers was founded back in 1794 during the revolutionary period to preserve these utile objects. In that way, it is the oldest science museum in all of Europe.

Discover What's On When You're Here...
Discover What's On When You're Here
What's in the Museum?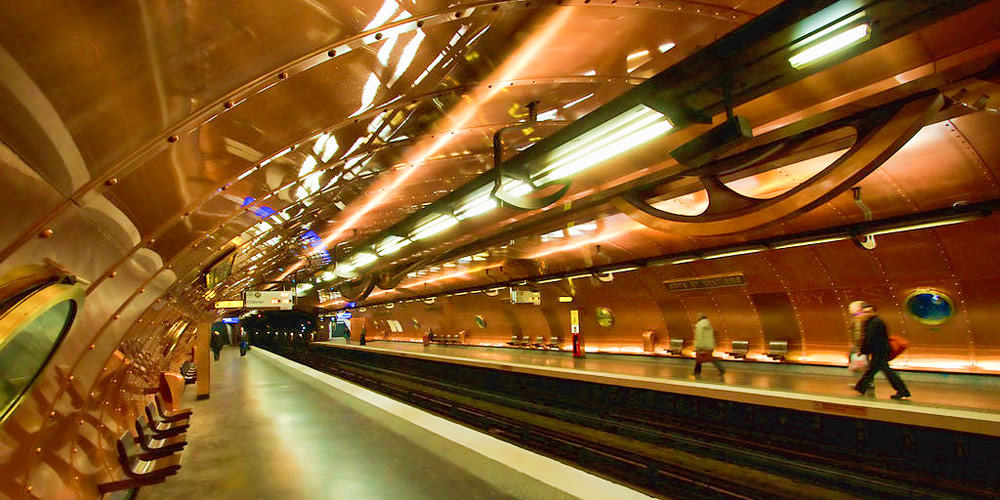 Arts & Metiers Metro station, photo Wikimedia by Stephen Butterworth
80,000 objects, 15,000 drawings — the museum is like a giant junk drawer filled with inventions that would usher in a new era, with the machines and gadgets that moved industrial civilization forward. The fun starts underground at the amazing Arts & Metier Metro station, which is decorated with copper tubing and giant gears in the style of a Jules Verne novel, setting the mood for what's to come.

Arts et Metiers Museum Highlights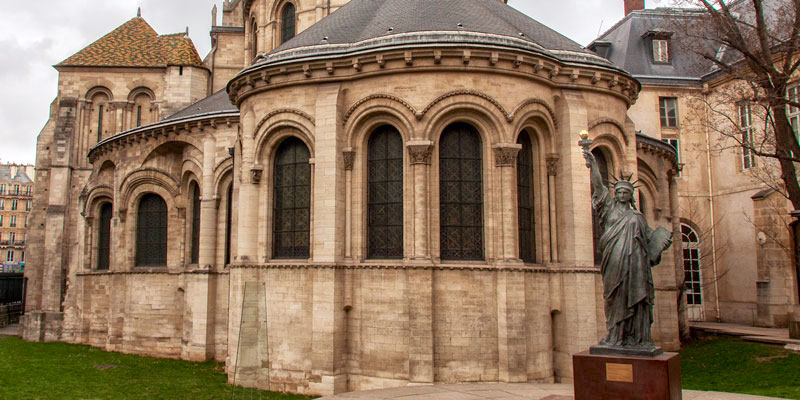 The first Statue of Liberty, outside Arts et Metiers, photo by Mark Craft
If you're ready to spread your Paris-museum wings and see and experience something completely different, head to the Arts and Metiers Museum. Set at the edge of the Marais, the vast, well-lit museum is well out of the heavily-tread tourist zone.
Highlights of the museum are the first model of the Statue of Liberty and early aircraft, including the first plane to cross the English Chanel and an airplane by French engineer Clément Ader that may have been test-flown a dozen years before the Wright Brothers. But the star of the show is Foucault's pendulum, the original model, that gets its own place of honor in the 18th-century church that was attached to the St-Martin des Champs priory. (The church is now attached, literally, to the museum.) You may remember that Foucault's pendulum was featured at the 1855 Universal Exhibition in Paris. Or, perhaps you missed his booth.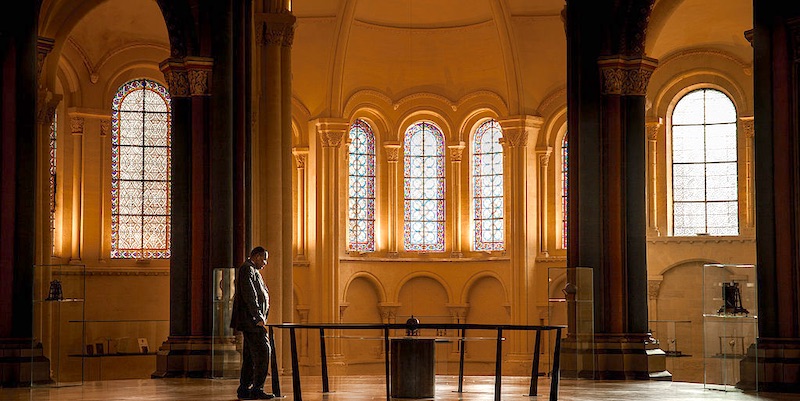 The former chapel with Foucault's pendulum in the center. Wikimedia photo by Xavier Sayanoff.
Other treasures from the museum include phonographs from Thomas Edison, a Chinese abacus from the 19th century, an original 1908 Ford Model T, a steam engine from James Watt, camera prototypes from the Lumiere Brothers, and vintage bicycles. If an inventor dreamed it, it will be found at the Arts et Metiers Museum. It's a completely fascinating adventure through human ingenuity, invention & technology.

Facts About the Museum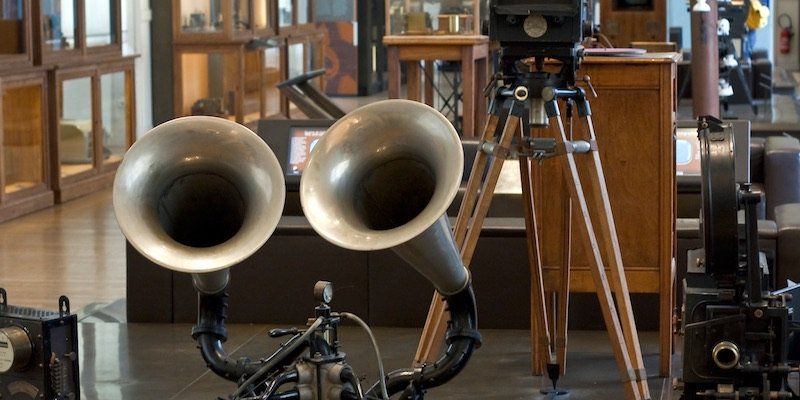 Arts et Metiers collection of fascinating artifacts, photo by Mark Craft
The museum, located in what was the former St-Martin-des-Champs priory and church, is organized into seven collections — Scientific Instruments, Materials, Energy, Mechanics, Construction, Communication, and Transportation.
After you've exhausted yourself realizing how these gadgets have shaped our modern lives, it's a five-minute walk to Chez L'Ami Louis where you can discuss the finer points of Foucault's Pendulum over a meal of buttery, garlic escargots de Bourgogne, roast chicken and gateau au chocolat — that's chocolate cake to you and us!
Fun Fact — The Musée des Arts et Métiers is mentioned in the novel, Foucault's Pendulum by Umberto Eco. For those of you with who are a little behind in their pendulum knowledge, Foucault's version demonstrated the rotation of the earth, back in 1851. You can witness his experiment twice a day, at noon and 5 PM. Gather around the pendulum to see how the world turns.

Arts et Metiers Museum Resources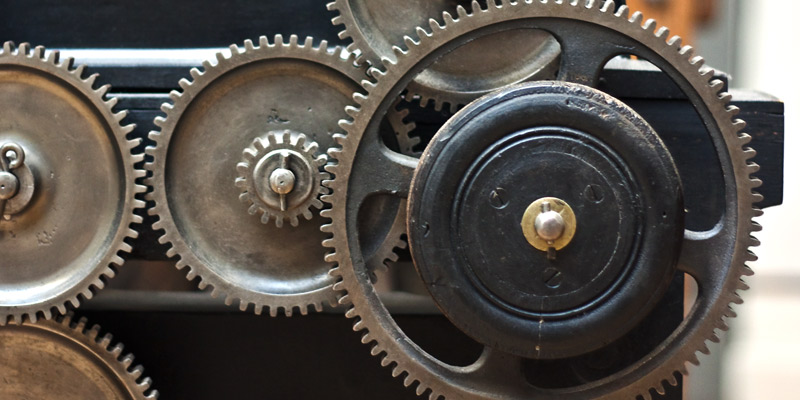 Machine details, photo by Mark Craft
Guided tours of the museum in French are offered as well as English audioguides. Although fascinating for young minds, it's not ideal for small children. We think it's perfect for children ten years and over. Temporary exhibits are featured a few times a year, check the website before your visit.
60 Rue Reaumur
3rd Arrondissement
Tuesday to Sunday, 10:00 to 6:00
Late night Thursday until 9:30
Closed on Mondays, May 1 and December 25
Metro: Arts-et-Metiers, Reaumur-Sebastopol