The Orsay Museum – How To Skip The Lines At This Impressionist Gem
The Musée d'Orsay, with the most powerful collection of Impressionist art in the world, is a very popular destination in Paris; nearly three-and-a-half million art lovers visit here every year. It's one of the world's foremost museums, one of our personal favorites, and one that you simply should not miss.
But popularity comes with a price — long ticket lines. So, if you're like us, and hate wasting precious time in Paris standing in line, you're going to like the ideas we've found that let you avoid the queues. We're happy to share them.

Our Top-Rated Museum Tours in Paris
Get the Most Out of Your Visit to Musée d'Orsay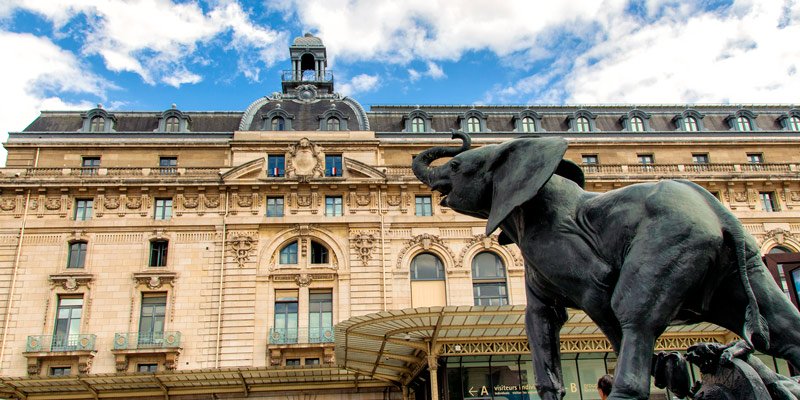 Musée d'Orsay exterior, photo by Mark Craft
Our most enjoyable — and enlightening — visits to museums in Paris have been when we have been on a guided tour, led by an expert guide. Strangely, it took us years to figure this out. Years spent showing up at museums, waiting in lines, and then wandering around trying to find the most interesting things to look at. Now, however, we're converts, and most of our visits to major museums are made in a guided tour.
We now get into museums more quickly, we see more, and we learn a lot about the museum and the artworks it contains. At the end of the tour we feel more satisfied, less tired, and are ready for a nice lunch in Paris.
The best Musée d'Orsay guided tours — such as those we recommend below — provide priority access, are led by an expert guide, and allow only a limited number of guests to ensure individual attention.
After the tour ends you are free to remain in the museum until closing time and explore on your own. Even with our long experience in Paris we always sign-up for a guided skip-the-line tour at the most popular museums because not only do we save time, we also learn a lot from the guide — much more than we would discover wandering around on our own. Here are our top recommendations for the d'Orsay.

Photo from Musée d'Orsay, by Camille Gharbi
Top Musée d'Orsay Guided Tours

Skip the long lines at the Orsay Museum to marvel at stunning Impressionist works by the likes of Van Gogh, Monet, Manet, and Renoir on this tour led by an Impressionism expert guide. Once the tour finishes, you're free to spend as much time as you want perusing the masterpieces.
5-STAR REVIEW
"Museum architecture and backstory was amazing. More chill and less crowded than the Louvre. Loved the art history around Impressionism – our tour guide was excellent! Highly recommend if you're an art enthusiast"

5-STAR REVIEW
"Best tour guide ever. Incredibly knowledgeable. Very good at communicating the significance of each artist and painting to us in a way that engaged three teenagers! Perhaps the best tour guide I've ever had. Truly amazing. Highly recommended!"

5-STAR REVIEW
"My wife and I had seen the Orsay on our own on our last trip to Paris and opted for a guided tour for this trip. It was night and day. Our guide provided insights that we would never have seen. He was extremely knowledgeable and interesting without being overwhelming. This was well worth the cost, even without considering not waiting in line."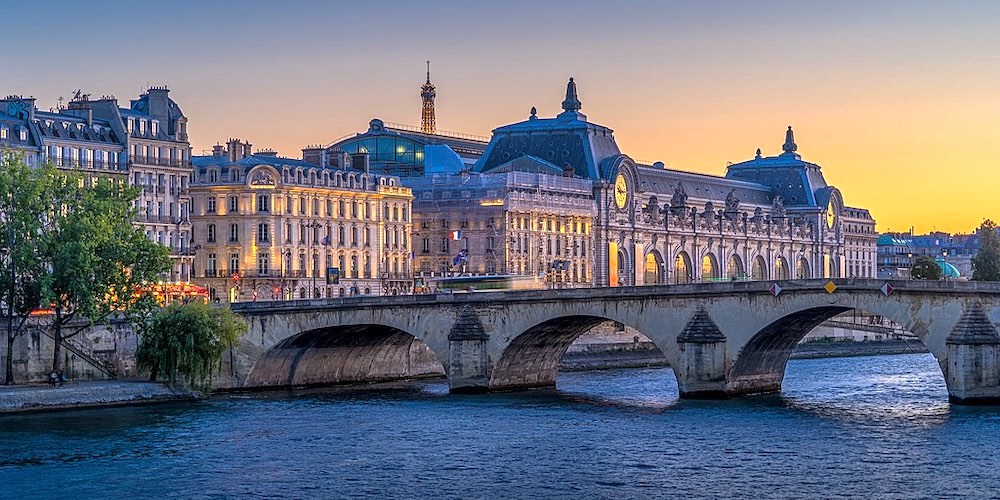 Musee d'Orsay, photo Wikimedia, by Pierre Blache
If you really want to soak up the Paris museum experience — and save tons of time while doing it — consider this 2-for-1 tour that gets you guided tours of the two major museums, skipping the lines at both. It's an extraordinary private tour package and the size is limited to eight people, making certain you receive personal, hands-on attention. You can also bet that this tour will sell out in advance.
5-STAR REVIEW
"Our guide was amazing. She engaged my entire family on the progression of art from the classic to the renaissance to the impressionist and right up to modern art. She showed us the transition of styles and the reasons behind it that opened my family's eyes to art that we never would have noticed before. My wife joked that we learned more in one day than we did in a semester of art history in college. Our guide kept the day moving and my kids engaged for the whole time."