The 48 Best Things To Do In Paris For April 2018
Springtime in Paris can bring April showers, but also days of glorious sunshine. So come prepared with a parapluie (umbrella) as well as your lunettes (sunglasses). This year, Good Friday falls on March 30, with Easter Sunday on April 1 and Easter Monday (the official French holiday) on April 2.
This month includes performances of Bartok's opera Bluebeard's Castle at Palais Garnier plus classical music concerts at La Sainte Chapelle and Easter music at Notre Dame Cathedral. And one thing you don't want to miss is Terry Gilliam's version of Benvenuto Cellini, the opera by Berlioz. Also running is the annual Paris Marathon, featuring 40,000 runners circling the Arc de Triomphe and the Eiffel Tower. We'll be watching it all from a sidewalk cafe, sipping wine!

Most Popular Activities
Things to Do in Paris April 2018
Don't Wait – Skip-the-Line at the Eiffel Tower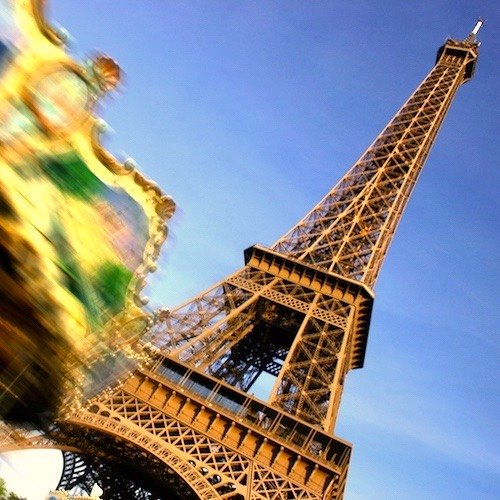 The secret way to avoid the long lines at the Eiffel Tower is to book a skip-the-line-tour. Meet up with your guide at the base of the tower and be walked right past the lineups and into the elevator. Not only do you get priority access, but your guide fills you in on history and fun facts. This 90-minute tour also includes access to the top level, where you can spend as long as you want gazing at the city from 900 feet.
Eiffel Tower Lunch + Summit + River Cruise – NEW!
We like this brand-new activity that packs a three-for-one wallop. You dine on a 3-course lunch at 58 Tour Eiffel, the restaurant on the first level of the tower. (You have priority-access tickets, of course.) But, since you also have tickets to the upper levels, after lunch you can go to the tippy-top for a birds-eye view of Paris. Once you've taken it all in there's a river boat at the foot of the tower waiting to take you on a cruise of the famous river.
Evening in Paris – Eiffel Tower, Moulin Rouge & Seine River Cruise
Paris Insiders Travelers' Favourite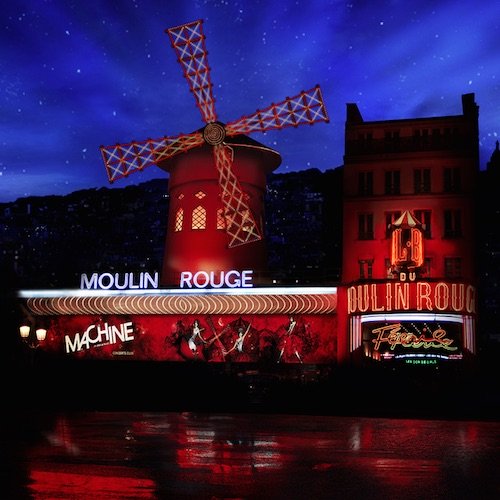 Experience the best of Paris on this action-packed evening. Start the on the Eiffel Tower, for dinner and spectacular views of the city. Then board a bateau to see lights of Paris from the Seine. Next, it's over to the Moulin Rouge's cabaret show, complete with champagne. Everything's been arranged for you, just sit back and enjoy. Includes hotel pick-up and return.
Privilege Dinner Cruise with Hotel Pickup
A Paris Insiders Readers' Favourite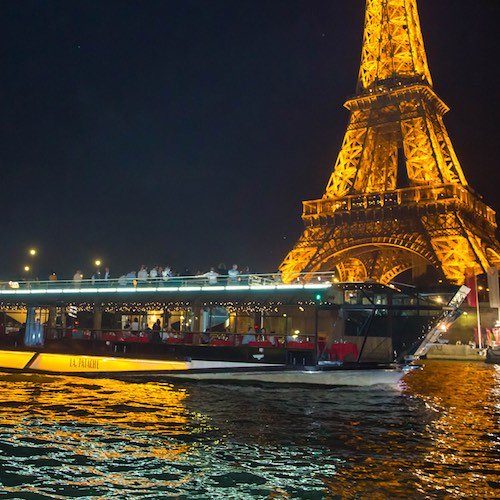 A cruise along the Seine is pretty near mandatory when visiting Paris, and what better way to do it than an evening dinner cruise? It starts with your driver picking you up from your Paris address. Once aboard the bateau you're served a 3-course meal with wine, watching the city illuminations slowly pass by as you listen to live music.
Dinner on the Eiffel Tower + River Cruise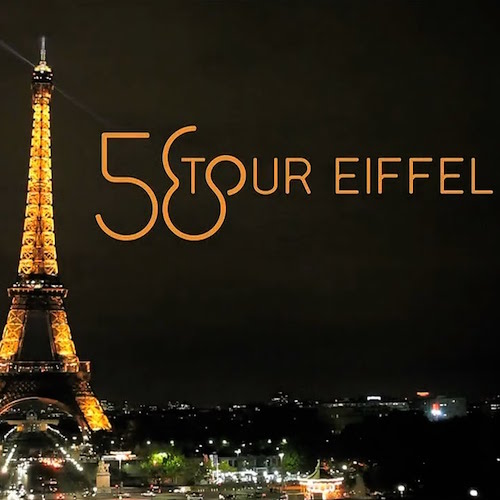 What could make for a better evening in Paris than dining on the Eiffel Tower and then topping it off with a nighttime river cruise? You start out with skip-the-line tickets to get you up to tower to restaurant 58 Tour Eiffel. All in all, you get two stunning views of the City of Light — from up above, at the tower; and from a bateau cruising along the Seine. Lovely!
Skip the Line at the Louvre Museum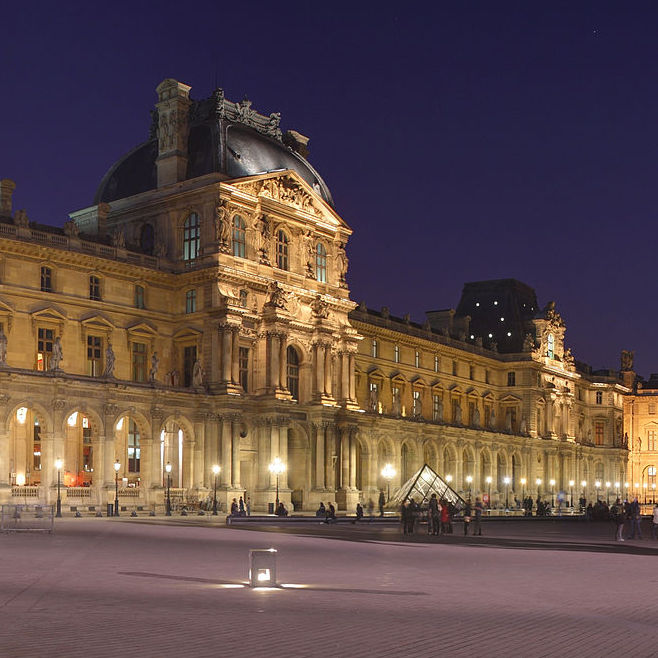 The Louvre is very popular, and very crowded. That's why we always recommend a skip-the-line tour that gets you past the crowds and into the museum. Visit masterpieces of the ancient Greeks, the Italian Renaissance and French emperors. You'll also spend time with the Big Three — Venus, Nike and Mona! Best part? No waiting in the long line. Popular tours are offered morning, afternoon, and evening.

Evening Tour of the Louvre + Wine Tasting
It's no surprise to learn that this is our personal favorite — a full-evening activity combines three of our top activities — being in Paris, viewing world-famous art with a guide who explains it to us, and wine tasting with an expert sommelier in a popular wine bar. You also get to skip the lines at the Louvre, of course !
→ Likely To Sell Out…
Champagne Cruise Along the Seine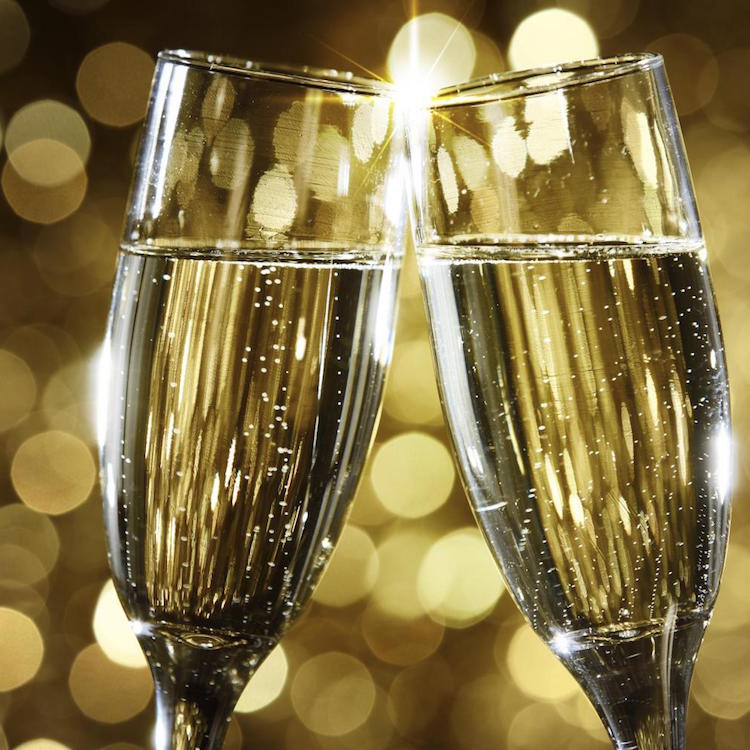 Can you guess why this is one of our favorite activities? That's right — it pairs Paris with champagne, the perfect combination. All you have to do is sit back and enjoy the scenery. And what a scenery it is! Glide past world-famous monuments while sipping bubbly and discovering that perhaps the best way to see the City of Lights is on a bateaux.
Night Bike Ride + River Cruise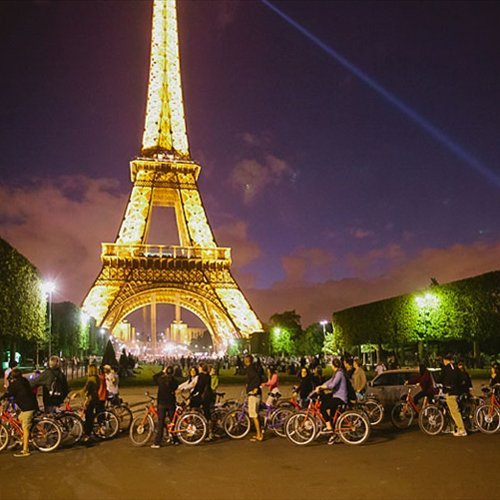 Paris is lovely in spring, making it the perfect time for a bike ride. But, this is a ride with differences. First, it takes place at night, and you ride down ancient streets, cruising past famous monuments when they are all lit up. But that's not all — after your ride you hop on a river boat for a nighttime cruise on the Seine. A glass of wine is included, of course!
Moulin Rouge Inner + Cabaret Show + Hotel Transportation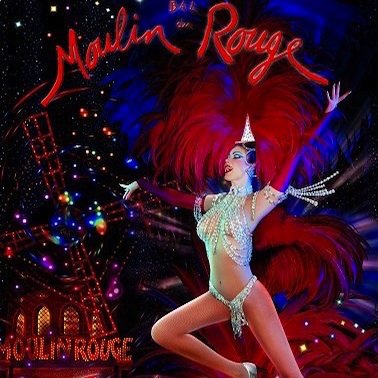 Here's how to enjoy a complete evening out at the #1 cabaret in the world. It all starts when your driver meets you at your hotel and whisks you to the foot of Montmartre. During a 3-course French dinner you'll marvel at the show performed by 100 dancers in 1,000 costumes. Be sure to book early.
Paris-in-One-Day Sightseeing Tour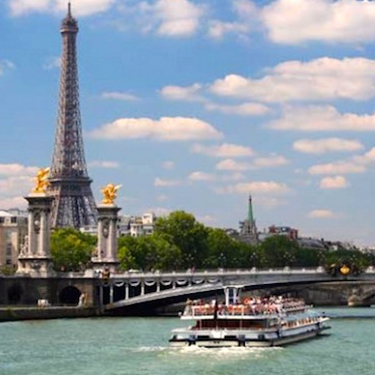 That's right, do Paris in one day. This action-packed tour packs a wallop with a combination of Louvre museum tour, Seine River Cruise & lunch on the Eiffel Tower. From restaurant 58 Tour Eiffel you can see the city spread beneath you. Aprés lunch, visit the world's most popular cathedral — Notre Dame on Île de la Cité. Everything is included — lunch, entrance fees and river cruise.
Ghosts & Legends Night Walking Tour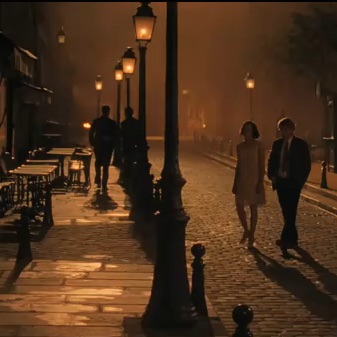 Paris has over 2,000 years of history and 2,000 years of mysteries and legends. So, spend an evening with an informative guide exploring the winding streets and hidden alleys of the City of Romance and Intrigue. You'll learn about ghosts, wars, Nazis, and eerie events.
Paris Perfume Workshop – Aah!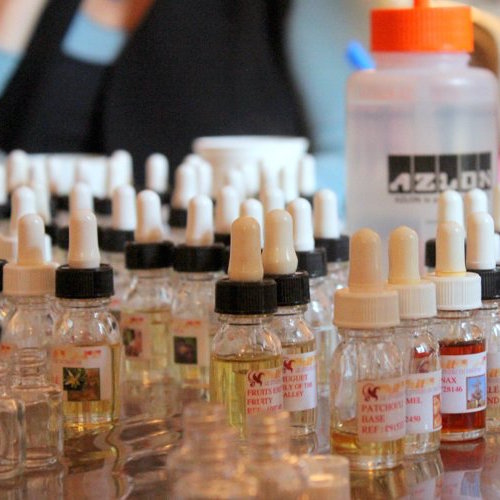 France is the country that practically invented perfume, so it's a great place to sign up for a perfume workshop to learn about the history — and even how to make your own! After learning the characteristics of distinct families of scents, you dive in to make your own unique perfume to take home. The workshop is led by an expert who teaches at the school of Perfumery in Versailles. How cool is that?
Vintage Tour of Paris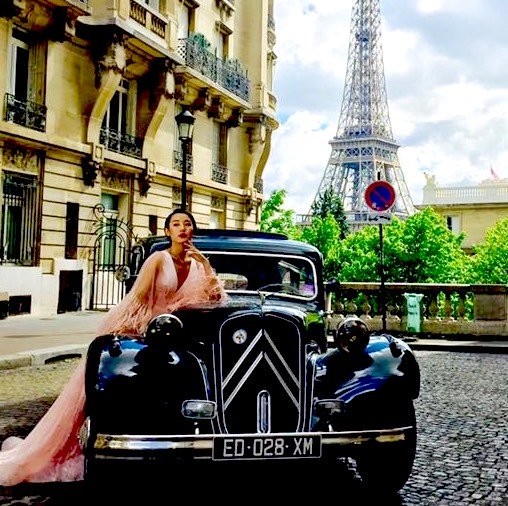 Meet your "gentleman driver" who's there to take you on a retro tour of the city in a sleek, black Citroën Traction Avant. You'll feee like you're in a 1940s movie set Paris as you tour the famous sights. It's fun seeing the city like this. As we say in our review, this is "retro luxury from another era."
Airport Transfers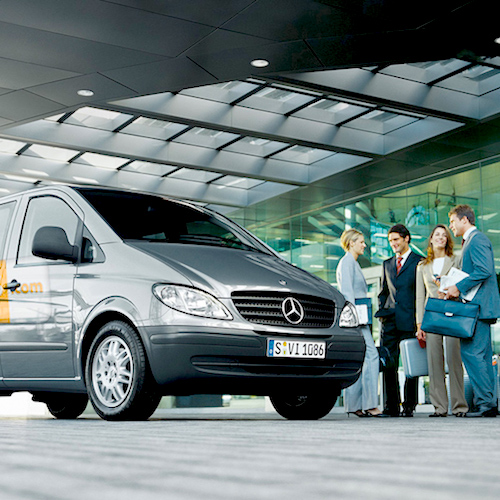 One of our most appreciated pieces of advice is to pre-arrange transportation from the airport into central Paris. We find it's comforting to be prepared and to know what's going to happen when you arrive. Easy and affordable is a shuttle van service right to your hotel. Choose from shared or a private vehicle, it's convenient and cheaper than a taxi.
Manu Prestige VIP Private Service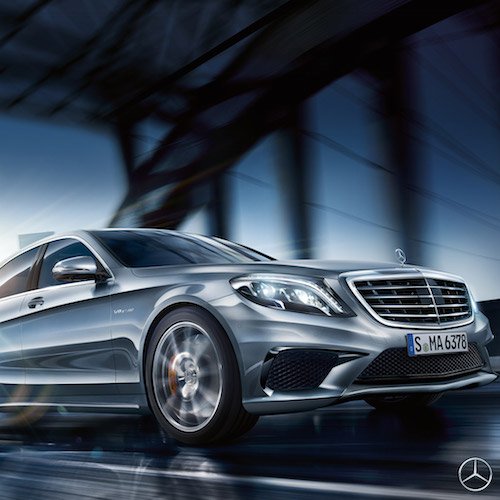 But, wait a minute, here's our very best tip, and a real Insiders Secret — transfer in a private car from the airport. After a long flight we appreciate the comfort of having our Paris pal and professional driver, Manu, meet us at the arrivals gate and whisk us into the city in his luxurious Mercedes S-Class. Honestly, it's the only way to do it! Very highly recommended by us.

Fave Day Trips From Paris
Things to Do in Paris April 2018
Best of Versailles Small-Group Day Trip + Grand Canal Lunch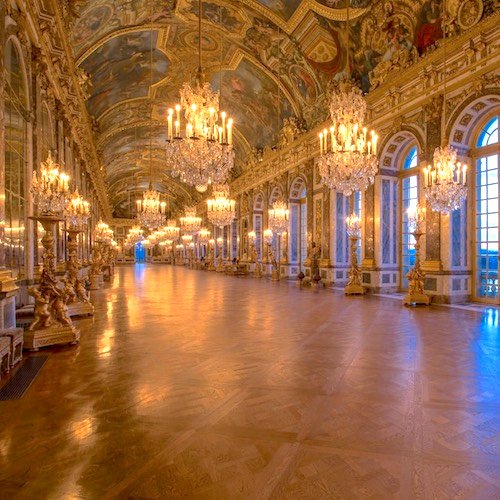 Versailles is a magnificent reminder of the glory of France's royal history, and April is an ideal month to take a trip to see the palace, with the gardens starting to bloom. But do it the easy & leisurely way — with a guided tour from Paris. Your guide takes you right past the long ticket lines and into the palace and gardens, making the past come alive with stories of those bygone days. Let's not forget the 3-course lunch by the Grand Canal.
VIP Versailles Tour with Private Viewing of the Royal Quarters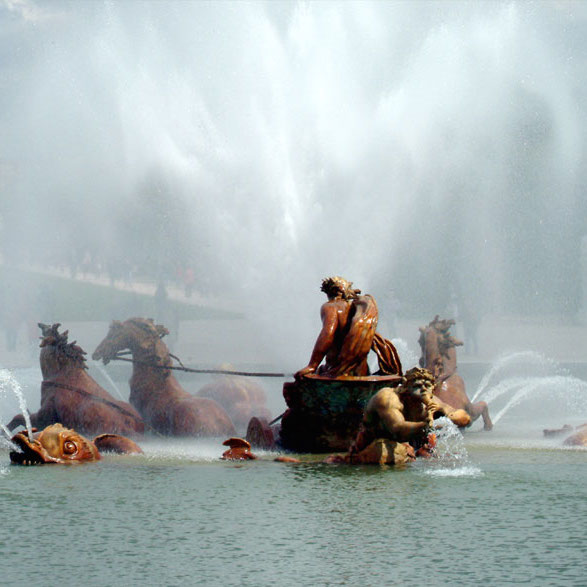 We may, as our pal Lorde says, never be royal, but we sure felt like royalty on this exclusive behind-the-scenes to parts of Versailles most tourists will never see. We loved Louis XVI's private apartments, his personal library, and especially the Royal Opera House. Opt for the morning tour and you get access to the Hall of Mirrors before the crowds arrive.
Versailles En Bicyclette – Day Tour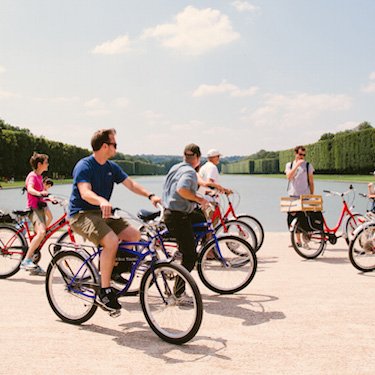 If you're more of a sportif sort of traveler, this is the day tour for you. Cycle through the idyllic countryside near Versailles with your guide leading the way. Shop the local markets for picnic supplies and stop for an impromptu lunch in — you guessed it — the gardens of Versailles! Also explore the palace on this VIP skip-the-line day of exploration. Book early, it's likely to sell out.
Spend a Day in the Champagne Region
A Paris Insiders Guide Favourite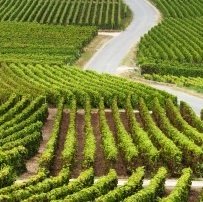 Your driver gathers you from your Paris hotel and whisks you away on an action-packed day in the Land of Bubbly. Visit champagne estates plus the famous underground caves where thousands of bottles are stored. Ride through the vineyards to the village of Hautvilliers, home of Dom Perignon. You can also opt for a private tour.

Another Highly-Rated Champagne Day Tour from Paris
Running Wednesdays, Thursdays, and Saturdays in April, this small-group tour takes you on a full-day exploration of the Magic Kingdon of Bubbly.
The Loire Valley – Chateaux & Wines
A Paris Insiders Guide Readers Favourite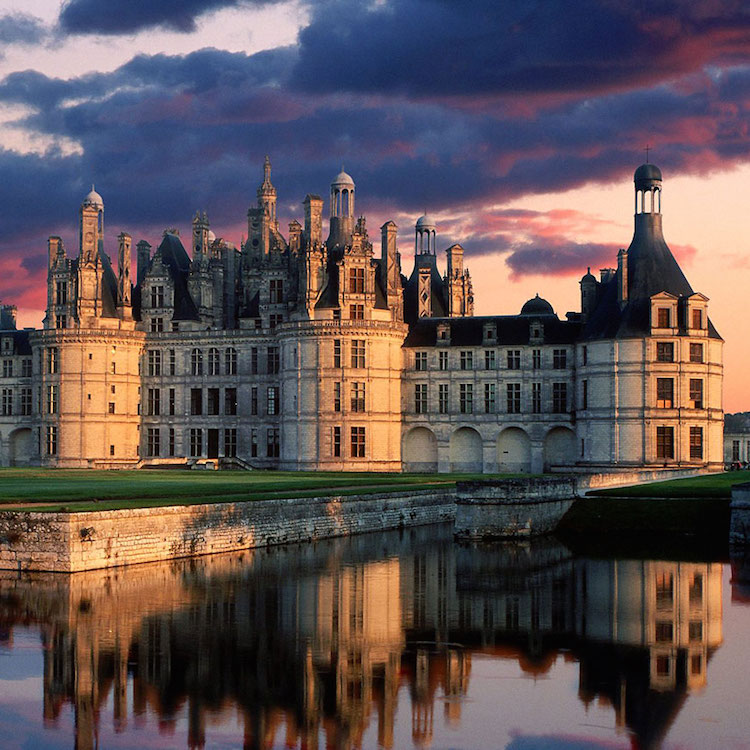 Available again now that the warm weather of April is here, this is the day trip to the Loire Valley that visitors love most. Could it be because it includes not only tours of the most impressive castles in the world, but also includes a tasting introduction to the equally-famous Loire Valley wines. This tour, with an expert guide, is an easy day trip from Paris.

Loire Valley Castles
If you're not thirsty, or if you want to concentrate your day on the stunning castles of the region, then opt for this fun day trip from Paris gets you to the three most important chateaux – Cheverny, Chenonceau and Chambord.
Visit Monet's Magical Gardens at Giverny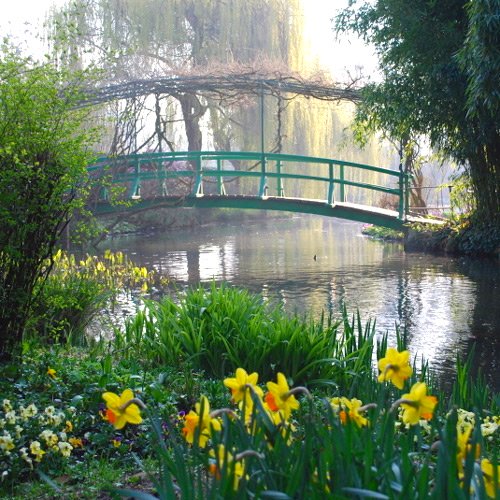 In April the fabulous gardens of Impressionist painter Claude Monet are back in bloom. Get picked up at your Paris hotel and driven through the lovely French countryside to Giverny, where you visit both Monet's home and his gardens, including the famous Japanese bridge. Best of all, you have plenty of free time to wander among the gardens to reflect on Monet's sublime creations.
Visiting the D-Day Beaches from Paris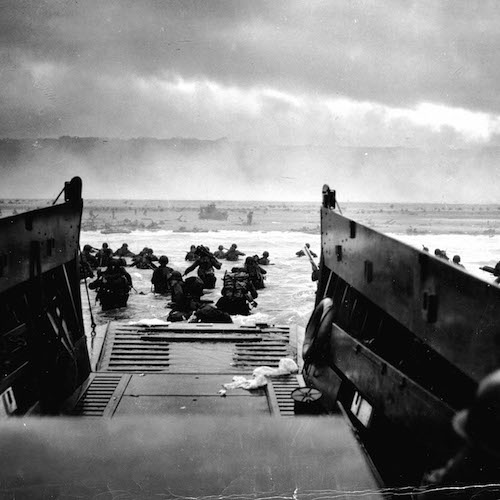 The landing beaches of Normandy are rightly among the most famous battle sites of World War II, and an important step to the ending of that war. Today the event is remembered with monuments, museums and dedicated cemeteries, as well as visit to the beaches themselves. Take a day to step back in time on a trip that returns you to Paris the same day. Private tours are also available.
Mont Saint-Michel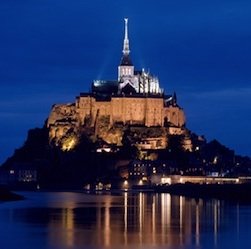 Explore this famed, fairytale castle and the island it's on. Leaving Paris, you drive through the picturesque Normandy countryside before arriving at the UNESCO World Heritage site. Wander the village and the Benedictine abbey — the cloister, refectory and ramparts. Take in the spectacular views over the sands of the bay. At high tide, you will be spellbound as the sea rushes to surround Mont Saint-Michel and separate it from the mainland.
Essential Day Trips from Paris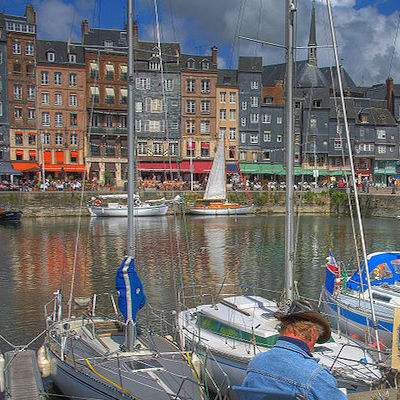 There's a world of France just outside the gates of Paris and what we've talked about so far are just a few of the most popular day trips. We always tell our friends to set aside a day or two to explore the wonderful things of France within easy reach. We've collected our favourite day trips (and our readers') in a couple of articles.
• Essential Day Trip from Paris…

Classical Music, Opera & Ballet
Things to Do in Paris April 2018
Performances at Palais Garnier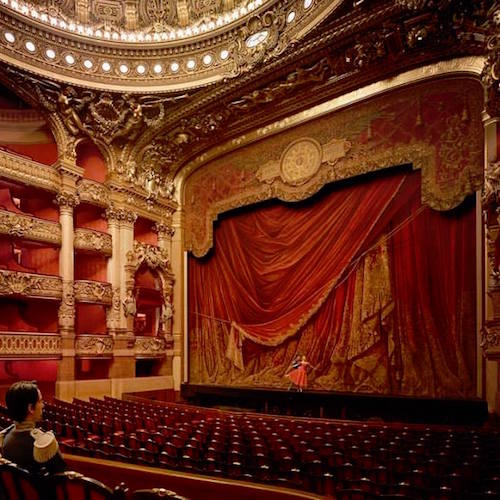 Seeing a performance at this Belle Epoque masterpiece is something you don't want to miss. The architecture and decoration are stunning. This month catch ballet by famed choreographer Pina Bausch and Bartok's opera, Bluebeard's Castle. There's also a special performance of Stravinsky's The Soldier's Tale on April 1. We don't want to miss that one.
Orphée et Eurydice – Paris Opera Ballet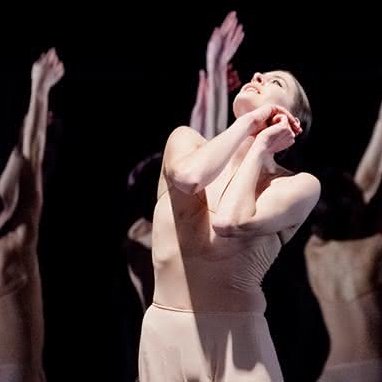 Grab the change to see this masterpiece dance opera in four parts. Legendary choreographer Pina Bausch took inspiration from Gluck's music to explore the relationship between movement and music. It dazzled the dance world in 1975.
• Palais Garnier
• Throughout April

Bartok's Bluebeard's Castle & La Voix Humaine – Paris Opera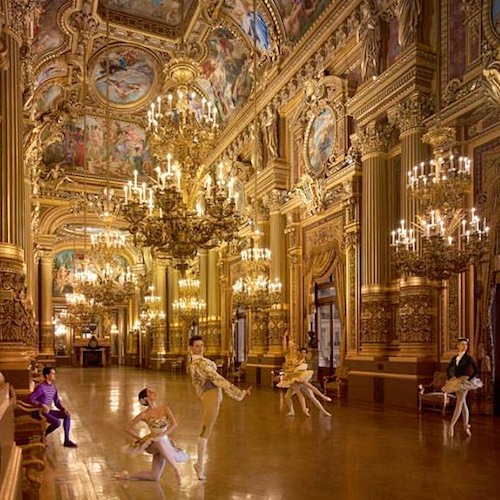 Two one-act operas make for one impressive evening. Hear bass-baritone John Relyea and mezzo-soprano Ekaterina Gubanova in Bartok's Bluebeard's Castle followed by Jean Cocteau's one-act lyrical tragedy, La Voix Humaine. Performed in French with English surtitles.
• Palais Garnier
• April 4, 7 & 11

Terry Gilliam's Benvenuto Cellini – Paris Opera
Critics are calling it a triumph! Terry Gilliam, of Monty Python fame, directs Berlioz's epic story of sculptor Benvenuto Cellini and his lover Teresa. Set in Renaissance Rome, the opera is brilliant, beautiful, and robust, filled with swagger and gusto.
• Opera Bastille
• April 1, 4, 7, 11 & 14

Romeo & Juliet – Paris Ballet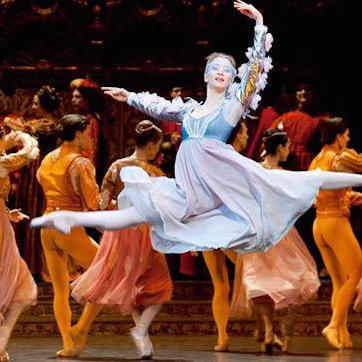 If you are in Paris in April, you will want to run, not walk, to make your booking to see Romeo & Juliet performed by the Paris Ballet. This stunning production, based on Shakespeare's classic love story, features the choreography of Sasha Waltz with music, again, by Berlioz.
• Opera Bastille
• April 6, 10, 15, 20, 22, 25, 26, 28 and into May

Performances at La Sainte Chapelle
We can't think of a better way to celebrate Springtime and Easter in Paris than with a concert of classical music at the stunning Gothic church on Île de la Cité, La Sainte Chapelle. There will be special performances on Good Friday, Saturday & Easter Sunday. Hear works by Vivaldi, Pachelbel, Bach, Monteverdi and other famous composers. You might want to upgrade to the VIP champagne service.

Performances at La Sainte Chapelle in April 2018
Music at Notre Dame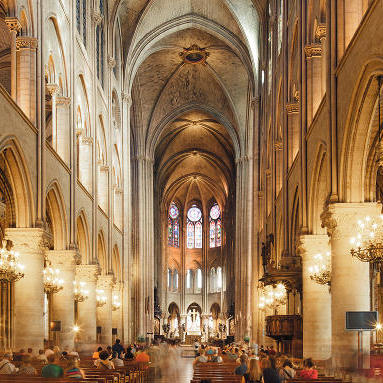 Notre-Dame de Paris may be the most popular church in the world. Although admittance is free, during the evening concerts only ticket-holders are admitted to experience classical music in the 850-year-old cathedral. It will be a highlight of your trip to Paris.

Notre Dame Featured Concerts in April
Classical Concerts at La Madeleine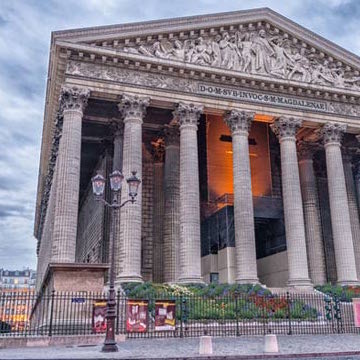 This is another Parisian church with a stormy history, and one that took a century to build. Louis XVI, Napoleon, and Louis XVIII all had a hand in it at one time or another. Église de la Madeleine is known for its Greek columns and its famous pipe organ, built in 1846. It's also a popular venue for a classical music concerts. There are a handful performances at La Madeleine in April.

La Madeleine Featured Concerts in April
Candlelight Performances at Saint-Ephrem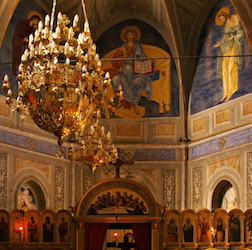 Located in the historic Latin Quarter, Eglise Saint-Ephrem is close to the Sorbonne and other historic sites. It's one of the most popular venues for classical music concerts in Paris, including by candlelight performances. In April hear works by Bach, Chopin, Mozart, Tchaikovsky, Ravel and Rachmaninoff.

Featured Concerts at Saint-Ephrem
Classical Music in Paris – April 2018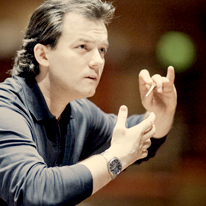 Here we only have room for a few of the classical music performances being performed in Paris in pril — there will be more this month at the Philharmonie de Paris and more events at the grands opera houses. Be sure to check out what will be playing when you're in Paris in spring.

Our Top Food & Wine Activities
Things to Do in Paris April 2018
Chocolate & Pastry Walking Tour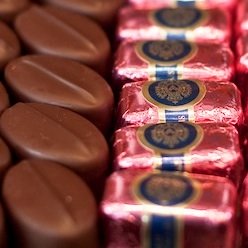 You know the ditty about love and marriage? Well, for us it's Paris and chocolate. And when you throw in French pastries, we're in heaven. And that's just where this Paris guided walking tour takes you. Did we mention all the sampling?
Wine Tasting in the Heart of Paris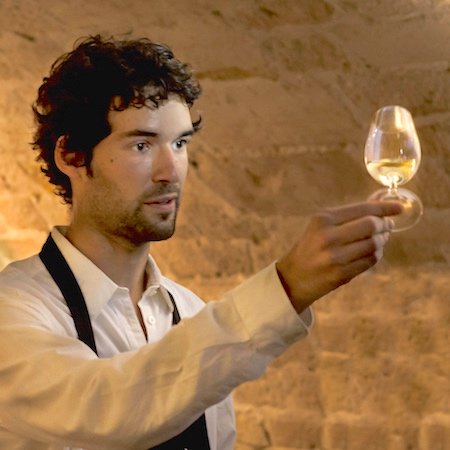 You simply cannot go to Paris without tasting some wine. Not allowed. The professional sommeliers on these fun and informal wine tastings cover a lot of wine territory and deliver an extensive tasting of wines in a charming wine bar smack in the center of Paris. We prefer the 2-hour grand cru wine tasting, but we also like the wine tasting + lunch option.
Gourmet French Food Walking Tour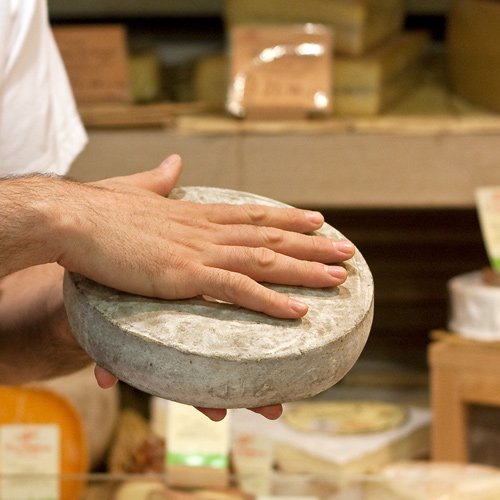 This is a wonderful way to learn about the food of Paris, exploring and tasting your way through fromageries, boulangeries and wine shops in one of the city's most famous neighborhoods. It's a chance to sample traditional French foods and learn about the craftsmanship involved in producing them. Morning tours are in the Latin Quarter, afternoon tours are in Montmartre.
Eiffel Tower Gourmet Dinner
It's amazing that you can dine on great meals up on the Eiffel Tower while you gaze at Paris spread out beneath you. Enjoy a 4-course classic French meal with wine — taking in a birds-eye view of the river Seine below you as well as the Champ de Mars, Les Invalides, Montparnasse Tower, Montmartre. You have priority-access passes that get you past the lines-up and to the elevator that takes you to the restaurant.
La Marina de Paris Dinner Cruise on the Seine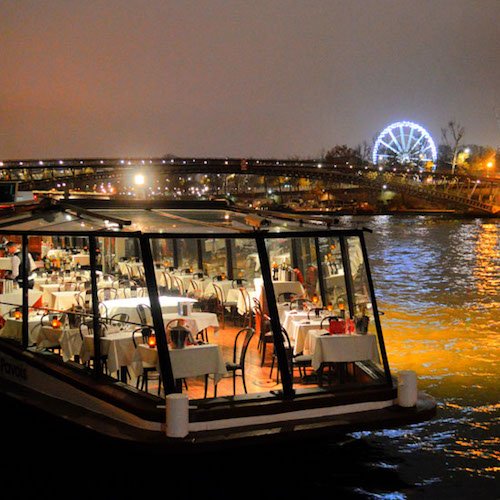 Here's an activity where you don't do anything except eat and drink — unless, that is, you want to look out the window at the lights of Paris passing by. A cruise down the Seine on a bateau while being served a 3-course gourmet meal prepared by a French chef. Combine romance, fine dining, and a tour of Paris… riverside. Round trip hotel transportation is included — just another reason we like this dinner cruise.
Small-Group French Cooking Class & Market Tour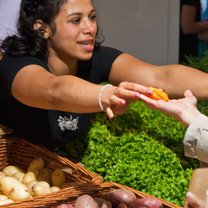 What better place to hone your French culinary skills than a cooking class in Paris? Join a Parisian chef in a small group setting (limited to 8) to tour a local fresh food market, then return to the Paris cooking studio to create a three-course meal. You will prepare a delicious lunch — including entree, main course and dessert — and enjoy the fruits of your labor with a glass of wine.
French Macarons Cooking Class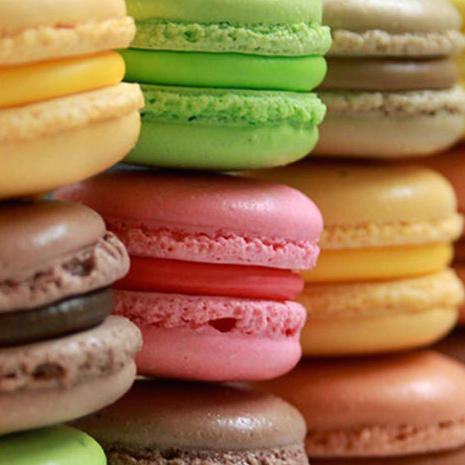 Macarons, although they've been around for decades, are a current rage in Paris. And rightly so. These delicate meringue-based confections are both beautiful and delicious. In a small-group class, you learn how to create your own macarons while you get loads of individual attention from Chef Marthe. You end up with a box of the delicacies to take away with you.
The 10 Tastings Private Food Tour
Walk with your expert gourmet guide at your side as you taste your way through one of the hottest food neighborhoods in Paris, Aligre. Stop at specialty shops and sample ten of the most iconic foods of France — from baguettes to chocolate to cheese. The fun kicks off in a vibrant market at one of the most popular oyster bars in the city.
Champagne Tasting for Two – NEW!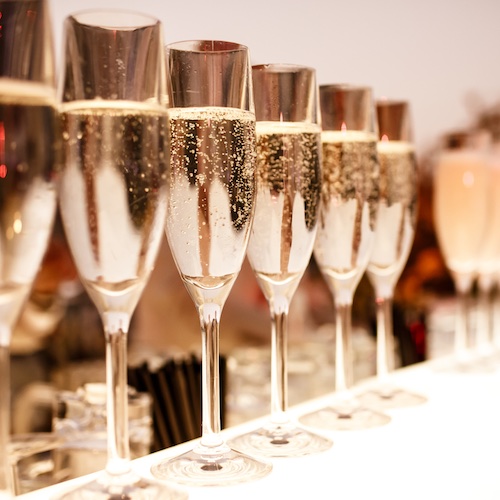 As we've often said, what better place than Paris to discover the joys of champagne? This exciting new wine event gets you into the most acclaimed champagne bar in Paris where an expert sommelier guides you through a tasting of champagnes. The cellar features more than 50 champagnes from family producers, so there's no end of choice!

The Top Events in Paris
Things to Do in Paris April 2018
The Annual Paris Marathon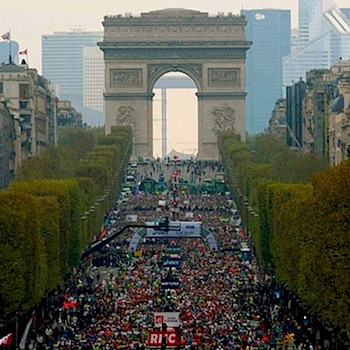 It's the annual Paris Marathon that takes runners from Champs-Elysées near the Arc de Triomphe, to Bois de Vincennes and ending at the Bois du Boulogne. Take a peek at the map to see the complete route. When the Paris marathon began in 1976 it attracted only a small group of dedicated marathoners. Last year 57,000 runners from 145 countries ran the Paris Marathon.
• April 8
• Website…
Foire de Paris – The Grand Paris Expo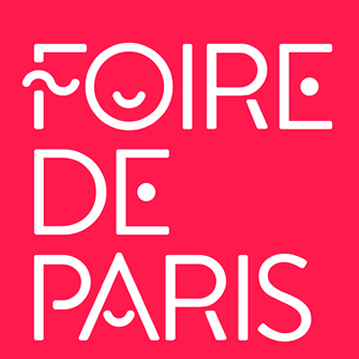 In April, visit the largest home show in Paris — it's been that way for 112 years! Discover the latest French decorating trends. (Who doesn't want in on that one?) More than 3,500 brands in Europe give you a chance to discover all the latest French house and home trends.
• Paris Expo, Porte de Versailles
• April 27 to May 8
• Website…
Art Paris – Art Fair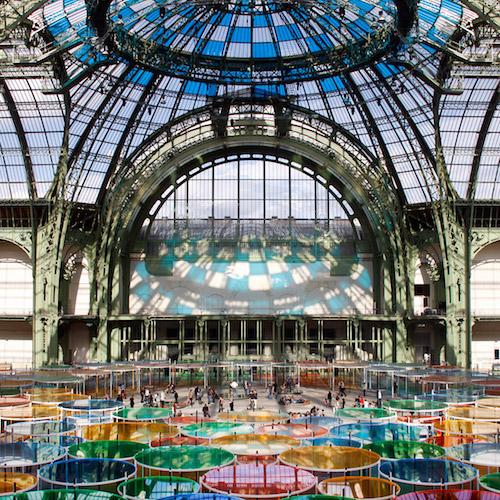 Art Paris brings together 120 international art galleries representing dozens of artists under the majestic roof of the spectacular Grand Palais. Expect to see a wide range of modern and contemporary art. Since its humble beginnings in 1999, Art Paris now attracts thousands of art lovers from around the world.
• Grand Palais
• April 5 to 8, 2018
• Website…
What's On at the Museums
Things to Do in Paris April 2018
The Art of Pastel – FINAL DAYS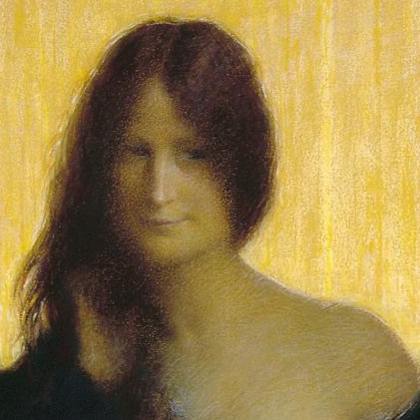 The works in this very special exhibition are rarely on display due to the fragile nature of pastels This is you last chance to seerare works by Berthe Morisot, Auguste Renoir, Paul Gauguin, Mary Cassatt, Edgar Degas, and Odilon Redon.
• Musee d'Orsay
• Ends April 8, 2018
• Information…

Grappling With The Modern – From Delacroix To The Present Day
To mark the 220th anniversary of Eugène Delacroix's birth, this exhibition features Delacroix' paintings in the newly-restored Eglise Saint-Sulpice church including his most famous mural, Jacob Wrestling with the Angel.
Musée Delacroix (managed by the Louvre)
April 11 to July 23, 2018

France Viewed from the Grand Siècle
100 drawings by 17th-century engraver Israel Silvestre (1621-1691).
Louvre Museum
Ends June 25, 2018

Power Plays
Fifty works illustrating the evolution of political power.
Petit Palais
Ends July 2, 2018

César
A collection of the works of modern artist, César Baldaccini (1921-1998).
Pompidou Centre
Ends March 26, 2018

Jim Dine – Paris Reconnaissance
Centre Pompidou
Ends April 23, 2018

Sheila Hicks – Lifelines
Centre Pompidou
February 7 to April 30, 2018

Ghosts & Hells – The Underworld In Asian Art
Musée du Quai Branley
April 10 to July 15, 2018