Springtime in Paris may bring showers, but also days of glorious sunshine. April in Paris is so magical they even write songs about it! So, let's take a look at four dozen of the best tours, Seine dinner cruises, museum exhibitions, and events in Paris — during a brand new Spring in Paris !
Esprit de Paris – The Top Experiences
Things to Do in Paris April 2024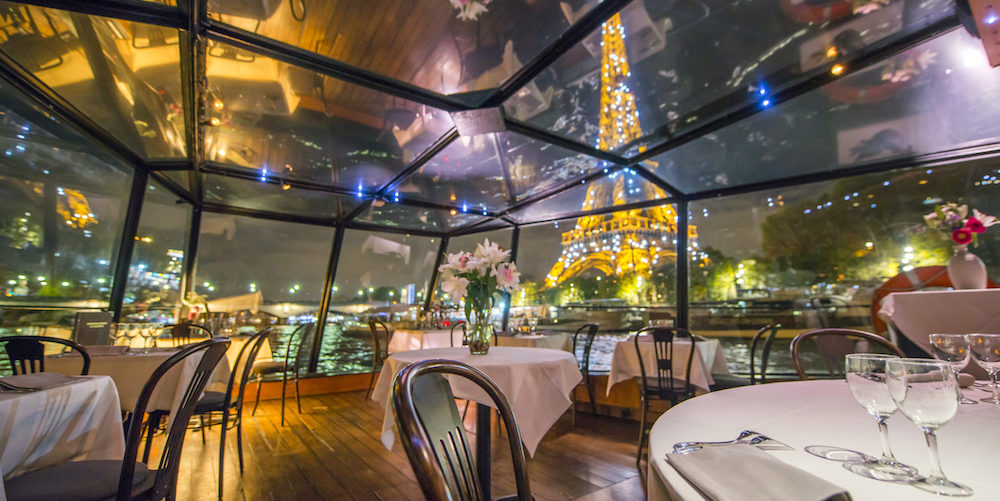 Paris looks its best from a bateau cruising down the Seine River. Especially when you're enjoying a classic French meal with wine. Sit back at your private table and relax during this scenic dinner cruise as you see Paris from a different perspective, with all the famous landmarks lit up for your viewing pleasure. Be sure to choose the Service Premier option for the best seating, the best meal, and champagne — the ultimate experience.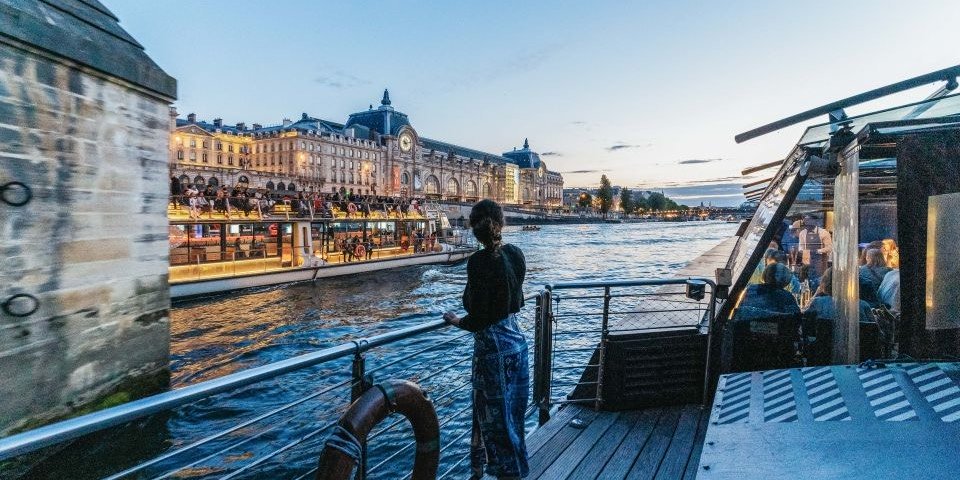 Why not indulge your inner romantic when you're in the City of Love? Reserve a table during an evening cruise to view the City of Lights at its most magical. While you dine on a 4-course classic French dinner, accompanied by live music on-board, your bateau slowly floats past the most famous illuminated landmarks — Louvre, Notre Dame Cathedral, the Eiffel Tower.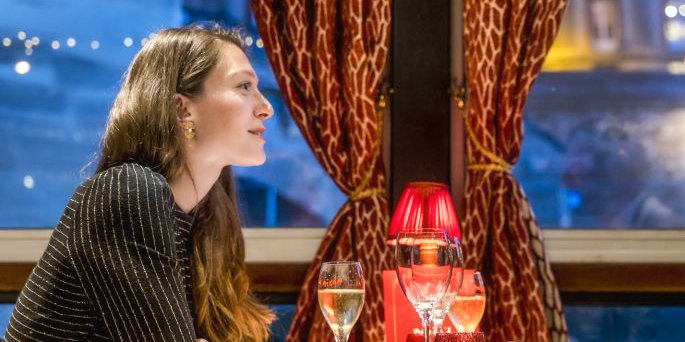 Maxim's of Paris first opened its Art Nouveau doors in 1900 for the Paris Universal Exposition. Now, you can experience the classic dishes made famous at the historic turn-of-the-century brasserie while on a Seine River dinner cruise — think lobster, truffles and fresh seafood Drift past world-class monuments all aglow at night.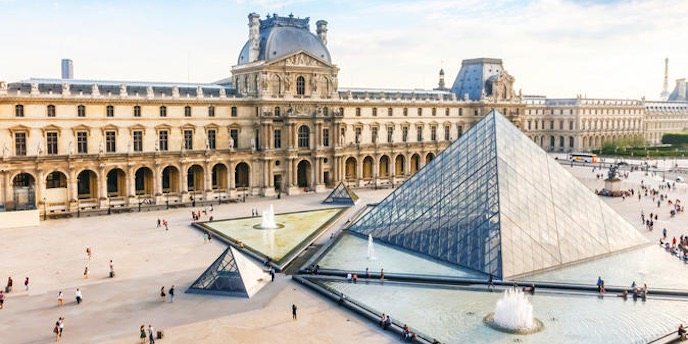 The Louvre is very popular, with long line-ups. We recommend this VIP private tour that gets you past the crowds and into the museum. Visit masterpieces of the ancient Greeks, the Italian Renaissance, and French emperors. You'll also spend time with the Big Three — Venus, Nike and Mona. Group size is limited to 8 in the semi-private tour, but for the ultimate Louvre experience, choose the private tour option for just you and your group.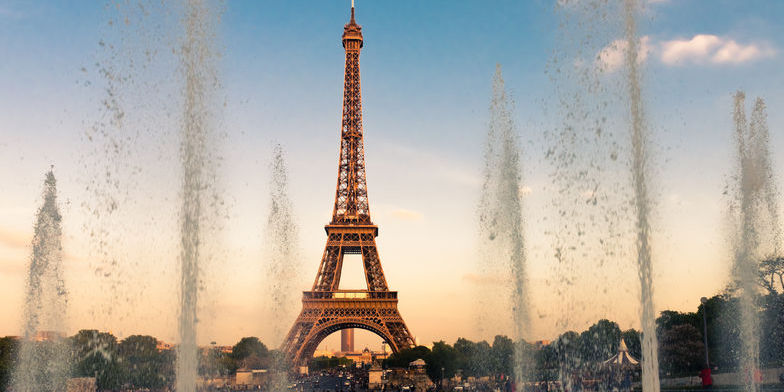 This is the easy, priority way to get to the top. There are always long lines at the Eiffel Tower — it is the most popular monument in the world. But, there are ways to avoid standing in line for hours and, luckily, we've found a few. You're in Paris to have fun, not to languish in line, so be sure to book a skip-the-line Eiffel Tower tour before you leave home.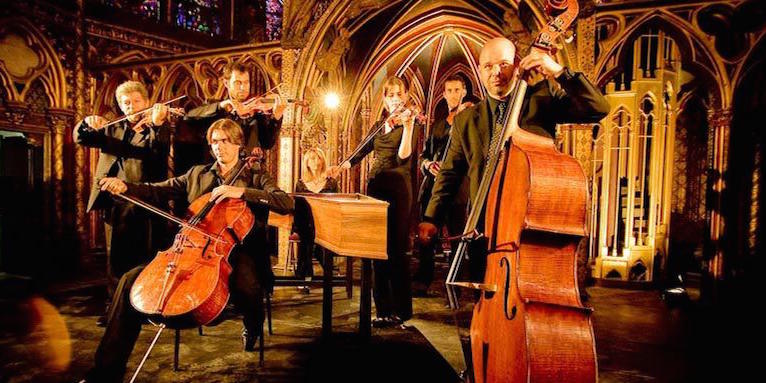 One of our best Insiders tips for travelers to Paris is to attend a classical music concert. This April there's a lineup of stellar operas and ballets at Palais Garnier and Opera Bastille. There are also Easter concerts at Sainte Chapelle and other spectacular venues dotted in the Latin Quarter and the Right Bank. Be sure to check out what will be playing when you're in Paris in spring.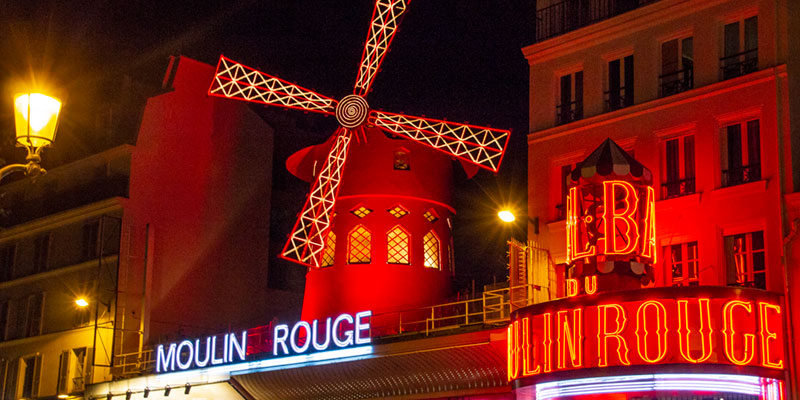 Paris at night is breathtaking. This combo tour takes you from the sparkling lights of the Eiffel Tower to the historic monuments along the Seine to the dazzling Moulin Rouge. At the Eiffel Tower you enjoy breathtaking views of the city below, then you cruise the river dining on a classic French dinner. Next up, at the Moulin Rouge to sip champagne and admire the most popular cabaret in Europe.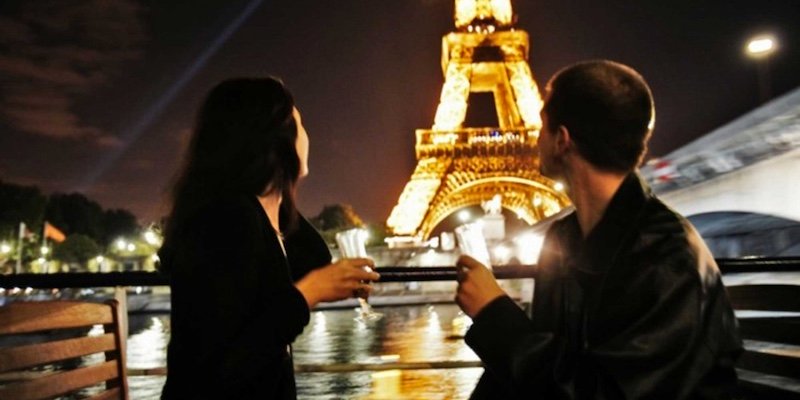 Can you guess why this is one of our favorite activities? That's right — it pairs Paris with champagne, the perfect combination. All you have to do is sit back and enjoy the scenery. And what a scenery it is! Glide past world-famous monuments while sipping bubbly and discovering that perhaps the best way to see the City of Lights is on a bateau.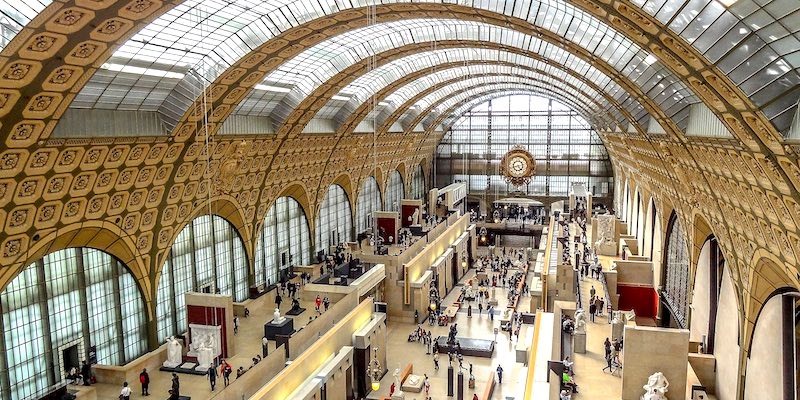 It's one thing to wander through Musée d'Orsay, peering randomly at its Impressionist art. It's another thing to be taken on a small-group tour in which an art expert guides you through Europe's most popular Impressionist museum. You'll love the stories and learn so much about the lives and works of van Gogh, Renoir and Monet.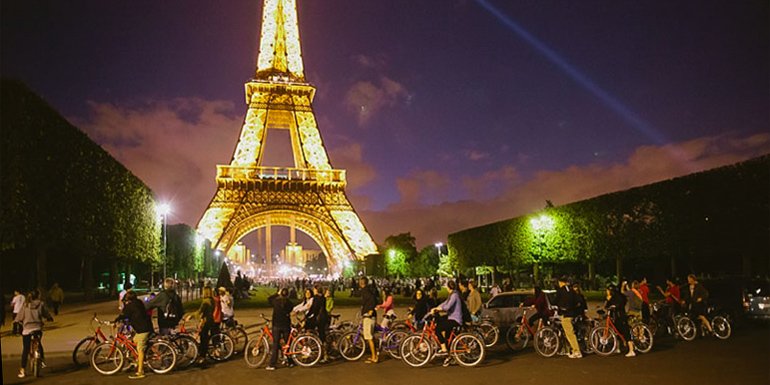 Paris is lovely in spring, making it the perfect time for a bike ride. But, this is a ride with differences. First, it takes place at night, and you ride down ancient streets, cruising past famous monuments when they are all lit up. But that's not all — after your ride you hop on a river boat for a nighttime cruise on the Seine. A glass of wine is included, of course!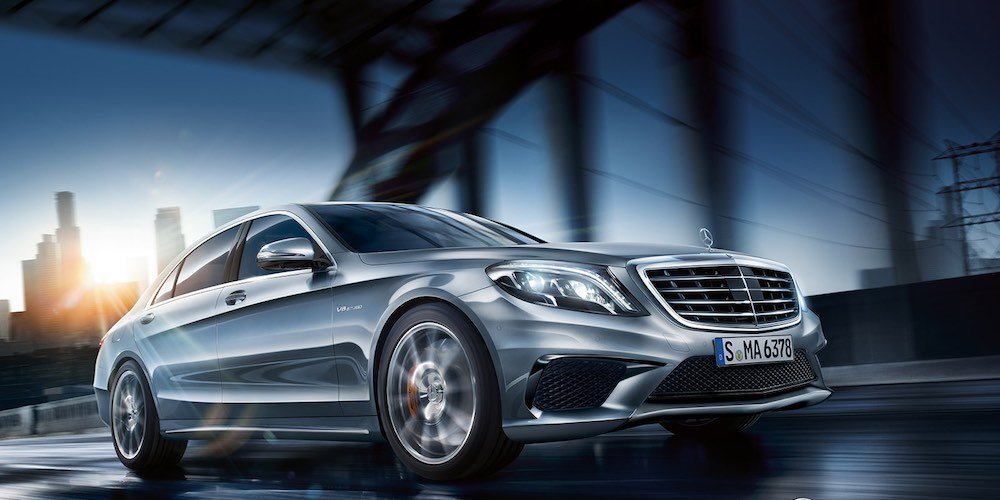 We recommend that you arrange transportation from the airport into central Paris before you leave home. It's nice to know what's going to happen when you arrive. Book a private transfer in advance and your driver will be there to meet you on your arrival, ready to whisk you directly to your Paris hotel. Start your vacation with a touch of luxury… and relaxation.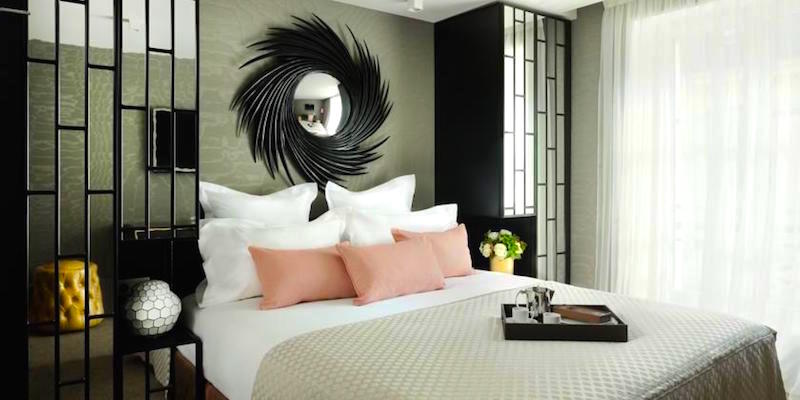 We love the Left Bank of Paris. Since Hemingway and the Jazz Age, the Left Bank has defined the essence of Paris, and it's the best district in the city to call home. The Saint-Germain neighborhood is charming, and so are the best of the hotels in the quartier. In fact, here are our picks of the top 9 Left Bank hotels. Bonne nuit!
The Wonders of Versailles
Things to Do in Paris March 2024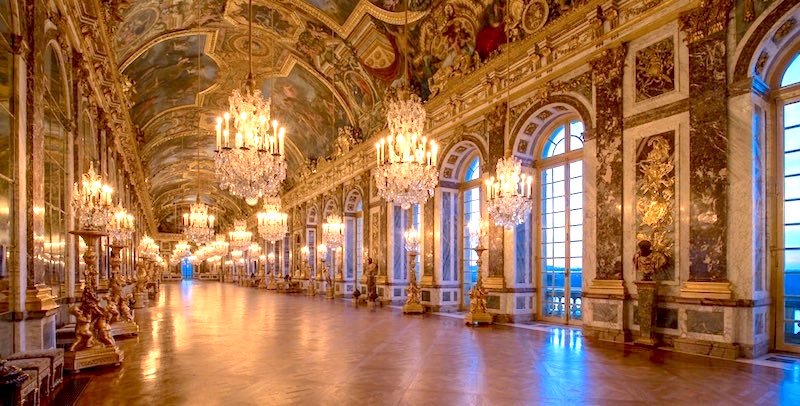 Versailles is a magnificent reminder of the glory of France's royal history, and April is an ideal month to take a trip to see the palace, with the gardens coming into bloom. Do it the easy & leisurely way — with a guided tour from Paris. Your guide takes you right past the long ticket lines and into the palace and gardens, making the past come alive with stories of those bygone days. Let's not forget the 3-course lunch by the Grand Canal!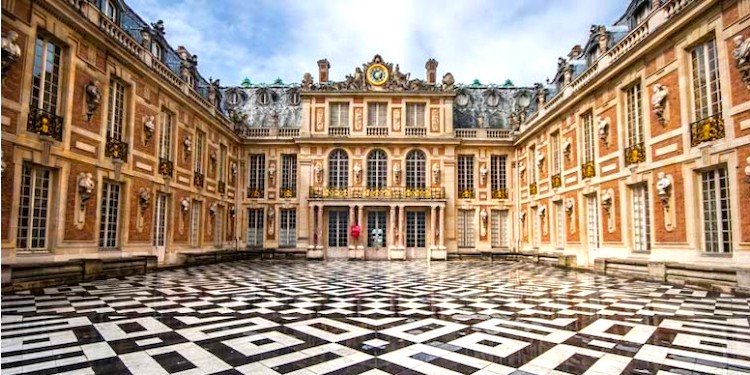 If you don't have a full day to spend at Versailles, this very popular half-day tour includes priority access with an expert guide. Included in this small-group is transportation right from Paris. A private tour is also available.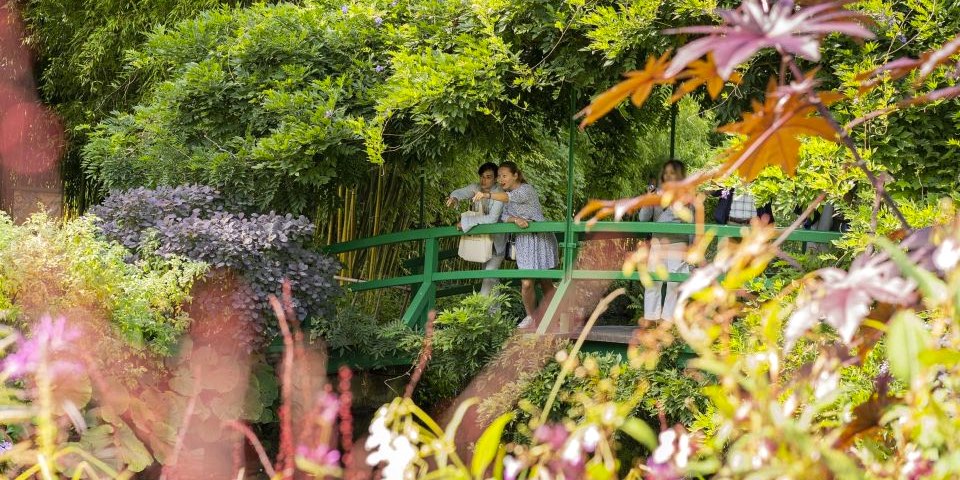 In April the fabulous gardens of Impressionist painter Claude Monet are back in bloom. Travel through the lovely French countryside to Giverny, where you visit both Monet's home and his gardens, including the famous Japanese bridge. Best of all, the day also includes a guided visit to the chateau and gardens of Versailles.
If you're more of a sportif sort of traveler, this is the day tour for you. Cycle through the idyllic countryside near Versailles with your guide leading the way. Shop the local markets for picnic supplies and stop for an impromptu lunch in — you guessed it — the gardens of Versailles! Also explore the palace on this VIP skip-the-line day of exploration.
Treat yourself to a royal experience with a private tour of Versailles. It all begins right at your Paris address where a private driver whisks you off to the estate. There you meet a professional guide to walk you through the Versailles experience. It's a day of luxury for just you and your party, and perfect if you don't want to spend a full day.
Delectable Food & Wine Experiences
Things to Do in Paris April 2024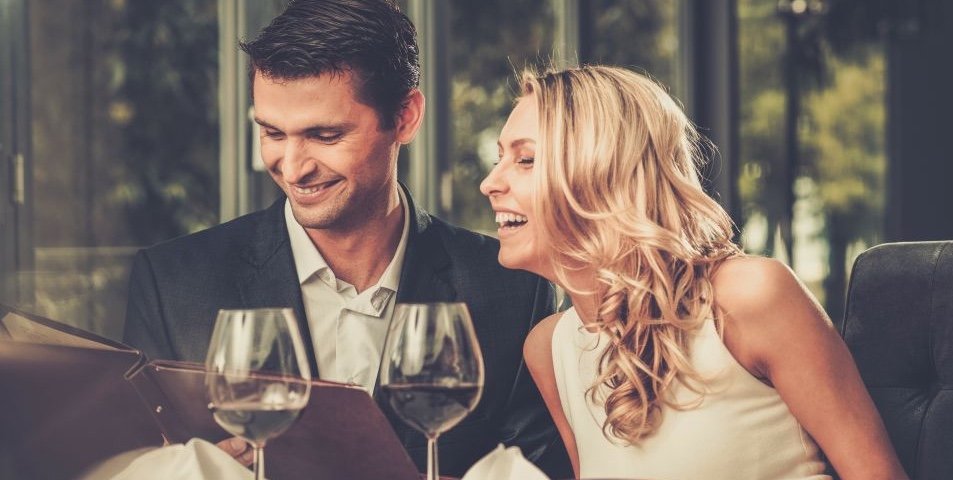 Tap into the best of Parisian living with dinner on the Eiffel Tower at the highly-rated Madame Brasserie. With a stellar menu by Michelin-starred chef Thierry Marx, you'll marvel at the views as well as the classic French dishes. Choose the Grande Dame – Paris View option for the best views and the best meal. Lunch is also available.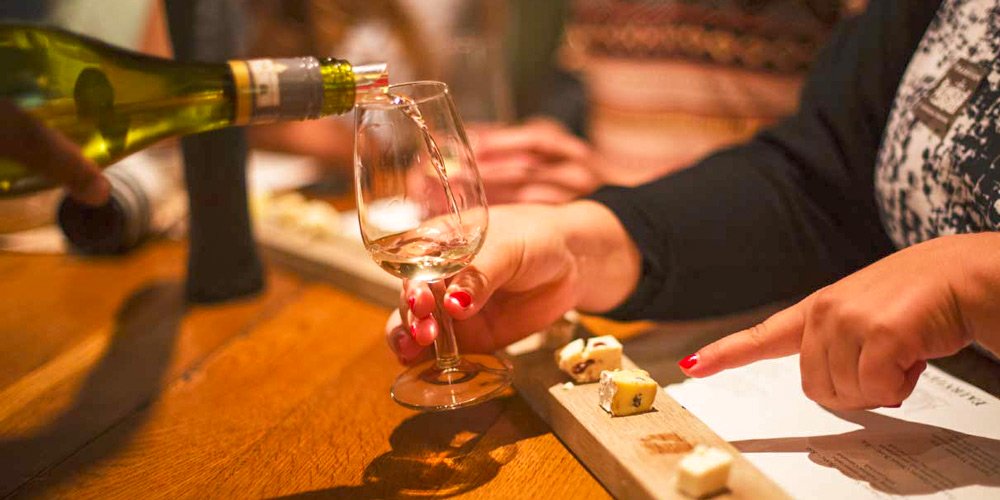 It's like getting a VIP pass into a cheese cellar in the Marais… with a Master Affineur at your side. In the cheese-aging cave you will sample seven classic French fromages, along with wines, as you discover how cheese became one of the most revered foods of France. The small group is limited to 10 to ensure there's more cheese for you!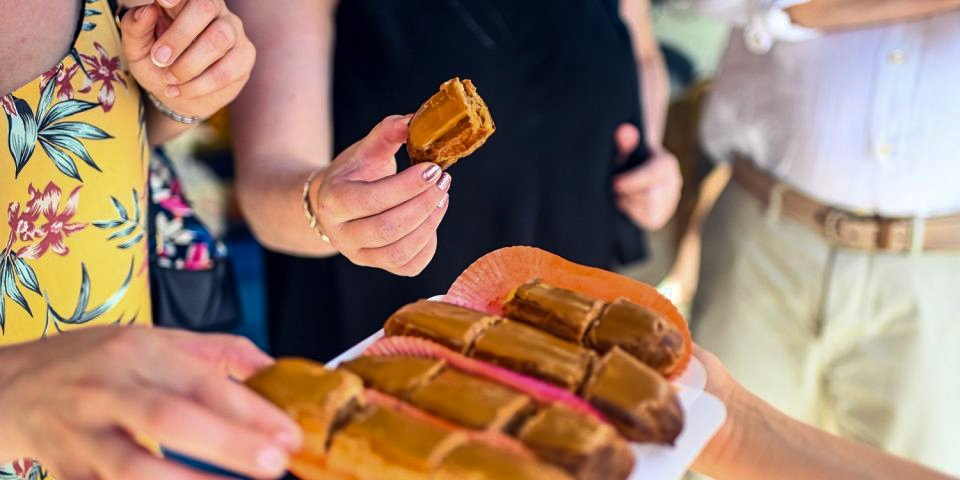 Join a food-expert guide for a walking tour of historic Montmartre to taste some of the best foods found in France — charcuterie, cheeses, wine, pastries, chocolate, bread. This quartier on the hill is famous for its cobblestone streets, café and terraces, and for the bohemian crowd who once lived here. Don't miss the views of of the rest of the city from its highest point.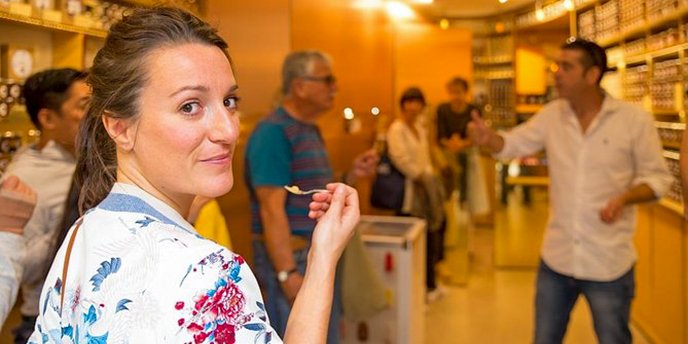 This popular food tour through the Marais is garnering high praise from travelers. Walk through the historic Marais neighborhood with your guide to visit the top food & wine shops, tasting the best of French food like cheese, charcuterie, baguettes, chocolate, and wine. You start your tour at the oldest food market in the city.
Here's an activity where you don't do anything except eat and drink — unless, that is, you want to look out the window at the fabulous monuments of Paris passing by. A cruise down the Seine on a bateau while being served a 3-course gourmet lunch is fun, casual, as well as delicious. Combine fine dining with a tour of Paris… riverside. Be sure to choose the Service Premier option for the ultimate experience.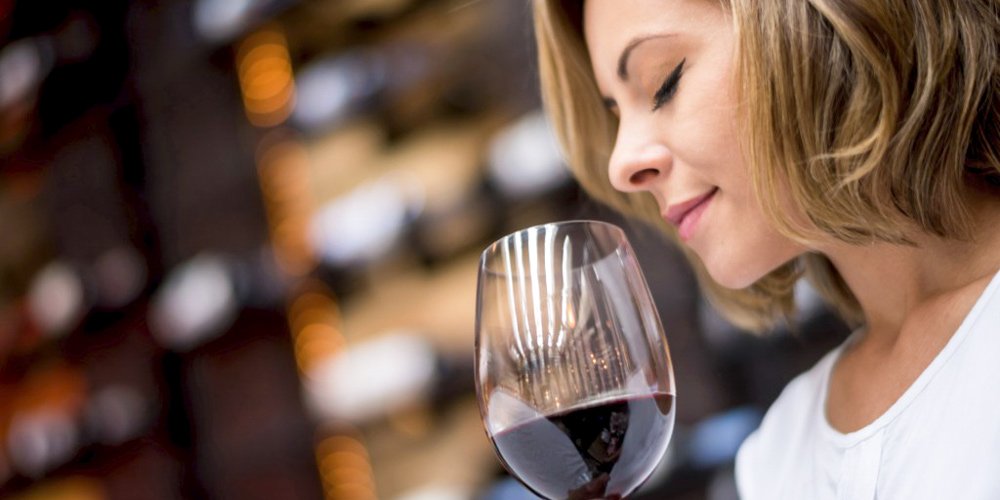 You simply cannot come to Paris without tasting French wine. Not allowed. The professional sommeliers on these fun and informal wine tastings cover a lot of wine territory and deliver an extensive tasting of wines in a charming wine bar smack in the center of Paris. We prefer the 2-hour grand cru wine tasting, but we also like the wine tasting + lunch option.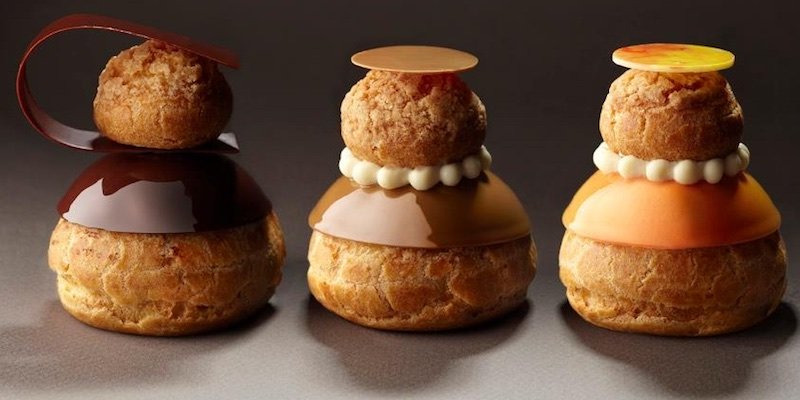 You know the ditty about love and marriage? Well, for us it's Paris and chocolate. And when you throw in French pastries, we're in heaven. And that's just where this Paris guided walking tour takes you. Follow a food-expert guide as you wander between Saint-Germain's iconic chocolate & pastry shops to learn the secrets and techniques of each. Did we mention all the sampling?
This cooking class gets you inside the culinary world of Paris. Your chef — a graduate of the Lenôtre Culinary Institute — takes you through the making of of these colorful, ganache-filled treats step by step. Create, from scratch, two different flavors of macarons, with classic fillings such as chocolate, lemon, salted butter caramel & coffee.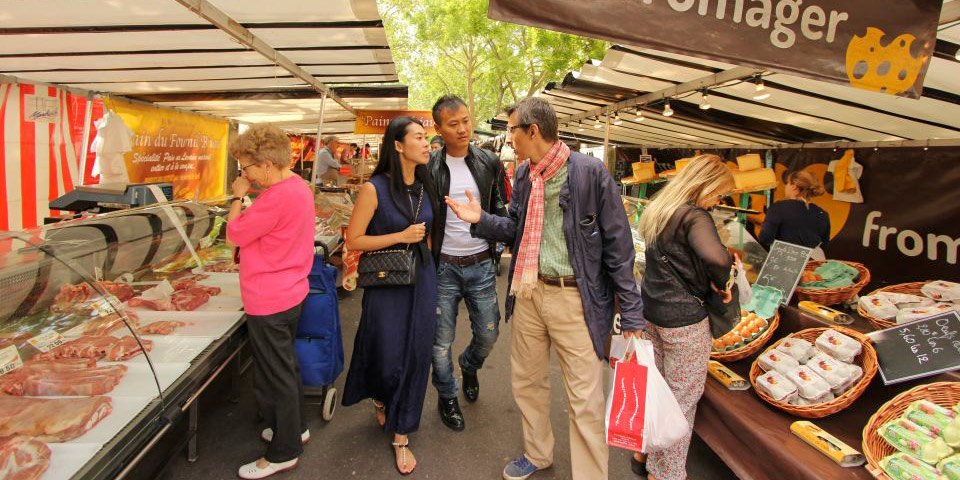 Visiting an open-air food market in Paris is an quintessential French food experience. With an expert chef at your side, meet local merchants and learn all about French specialties. Then, with loaded baskets, it's back to the cooking studio where chef will show you how to create a fabulous 3-course lunch. Then, relax and enjoy your meal. With wine, of course!
Glorious Day Trips From Paris
Things to Do in Paris April 2024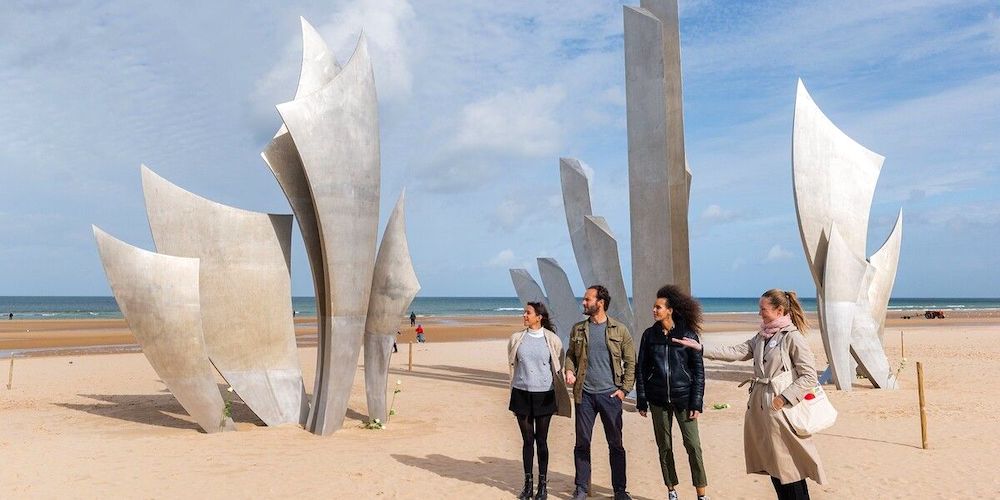 The landing beaches of Normandy are rightly among the most famous battle sites of World War II, and an important step to the ending of that conflict. Today the event is remembered with monuments, museums, and dedicated cemeteries, as well as a visit to the beaches themselves. Take a day to step back in time on a day trip that returns you to Paris the same evening.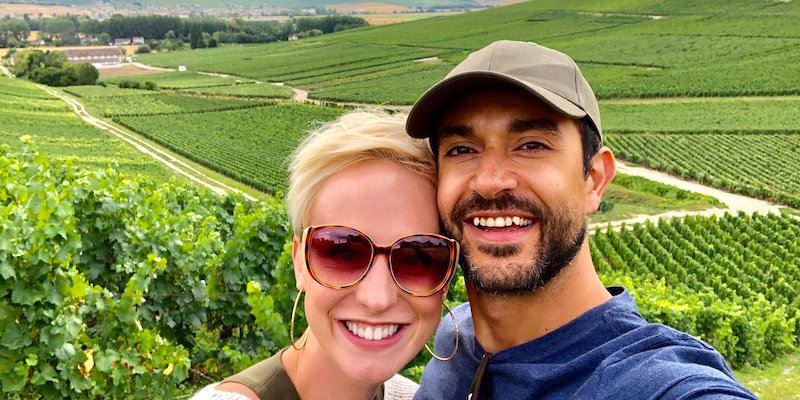 Your driver gathers you from your Paris hotel and whisks you away on an action-packed day in the Land of Bubbly. Visit champagne estates plus the famous underground caves where thousands of bottles are stored. Drive through the vineyards to the village of Hautvilliers, home of Dom Perignon. Sample as much as you want — someone else is driving!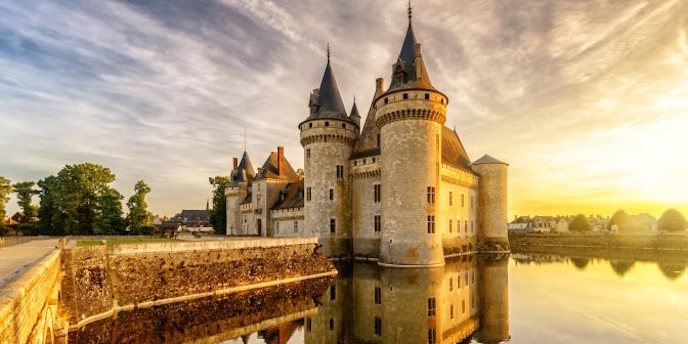 The Loire Valley is famous for its Renaissance castles and for its fine wines. This is the day tour to the valley that visitors love most. Could it be because it includes not only tours of the most impressive castles in the world, but also a guided tasting of the equally-famous Loire Valley wines? With an expert guide, it's an easy day trip from Paris.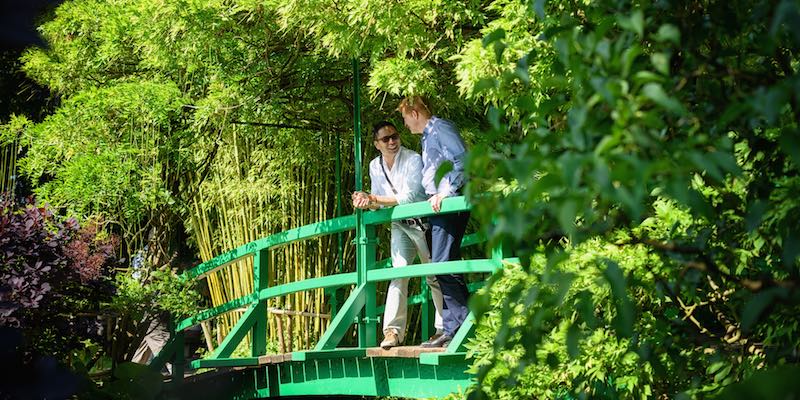 Available again now that the warm weather of April is here, visit the house & gardens of Impressionist master Claude Monet. This charming small-group (8 people max) tour includes transportation from Paris and an expert guide. The gardens will be full of the freshness of spring, and the waterlilies will be blooming on the idyllic pond where Monet painted for 43 years. The day also includes a visit to Monet's gravesite.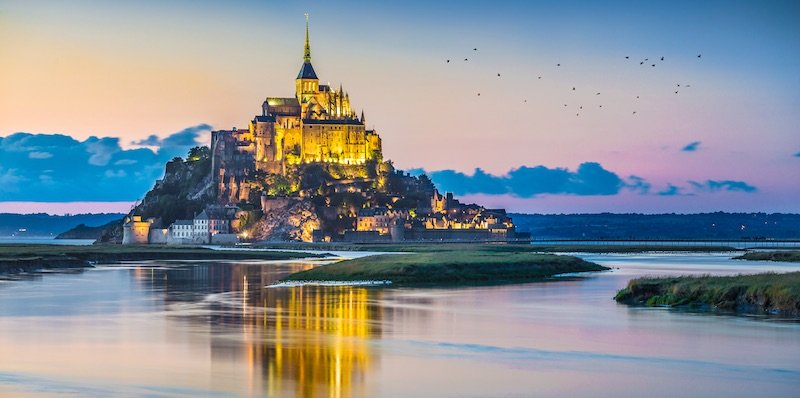 Travel to the Normandy coast to visit this fairytale island. Home of a Benedictine abbey and a tiny village, Mont Saint-Michel becomes separated from the mainland during high tide. Wander the narrow streets, visit the shops and the abbey's ramparts. This small-group tour of just eight people ensures a personal & memorable experience. Finish the fun-filled day with a cider tasting.
What's On at the Museums
Things to Do in Paris April 2024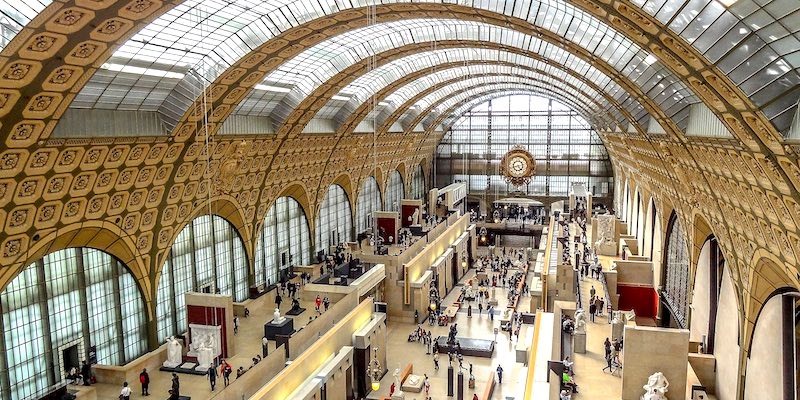 Time is precious when you're in Paris. Enjoy skip-the-line access on this small-group combo tour. You'll get ahead of the long lines at both the enormous Louvre Museum AND at Musée d'Orsay. See the Mona Lisa and the Venus de Milo at the Louvre, before heading to the d'Orsay to view the Impressionist paintings by Monet, Renoir, and Van Gogh. Group size is limited to 8 to ensure a better experience.
Manet/Degas
Edouard Manet (1832-1883) and Edgar Degas (1834-1917) were both key players in the art world of the late 1800s. This exhibition showcases the two painters and highlights their similarities and differences.
• Musée d'Orsay
• March 28, 2024 to July 23, 2024
• Information…

Masterpieces from Cairo's Museum of Islamic Art
Thanks to a loan of twenty works from the Museum of Islamic Art, this exhibition will showcase the grandeur of Cairo as a leading artistic, economic and cultural city from the Middle Ages forward.
Louvre Museum
Ends May 22, 2024

A Colossus from the Arabian Desert
Archaeological digs in the al-'Ula oasis of the Arabian desert continue to reveal a wealth of heritage little known before this century. The colossal statues — of ancient kings, priests and worshippers — were only discovered during recent excavations of the Dadan temple. They are now on loan to the Louvre from the Royal Commission of Alula for the next five years!
Louvre Museum
Until September 7, 2027

Matisse – 1930s
Although exhibits of Matisse's works are abundant, few have addressed his career during the 1930s. This exhibit is dedicated exclusively to that decade. In 1930 Matisse (1869-1954) left France for Tahiti, a trip that would change his art. Alongside Matisse, view art from his contemporaries: Georges Braque, Juan Miro, Fernand Léger, Vassily Kandinsky, Mondrian, and Le Corbusier.
Musée de l'Orangerie
Ends May 29, 2024

Kimono
Kimono literally means "what is worn". The gown embodies Japanese culture and sensibility. It was during the Edo era (1603-1868) that the kimono became the traditional dress, worn by all Japanese, regardless of their social status or gender. This exhibition, conceived at Victoria and Albert Museum, examines the kimono across centuries and continents.
Musée du Quai Branly
Ends May 28, 2024

Senghor et les Arts
A portrait of the writer, poet and statesman Léopold Sédar Senghor (1909-2001) following the independence of Senegal. (If his name rings a bell it may be because the pedestrian bridge in front of Musée d'Orsay is named for him.)
Musée du Quai Branly
Ends November 12, 2024

Ouvrir l'Album du Monde – Photographies 1842 à 1911
Immerse yourself in 19th-century photography. See treasures from the museum's photographic collections, many revealed for the first time.
Musée du Quai Branly
April 4, 2024 to July 2, 2024

Sarah Bernhardt
The "Divine" Sarah Bernhardt (1844-1923), actress and artist, is of course the focus of this exhibition. As a matter of fact, the Petit Palais houses one the best portraits of her, by Georges Clairin, as well as several of her own sculptures. The must-see exhibition includes more than 600 works tracing Sarah Bernhardt's life and career.
Petit Palais
April 14 to August 27, 2024

Faith Ringgold
A major figure in American feminist art, Faith Ringgold's work has covered everything from the civil rights movement to Black Lives Matter. This exhibition is the first in France to bring together a group of major works by this important Black artist.
Musée Picasso
Ends July 2, 2024

Serge Gainsbourg – Le Mot Exact
For the first time, Serge Gainsbourg's manuscripts from his home on Rue de Verneuil are on display. Master of the French language, Serge Gainsbourg (1928-1991) left behind an impressive body of more than five hundred songs, which have been covered by many recording artists.
Centre Pompidou
Ends May 8, 2024

Germaine Richier
Germaine Richier (1902-1959) was the first female sculptor to be shown at the National Museum of Modern Art in 1956. This retrospective brings together nearly 200 of her works and traces her artistic career from her apprenticeship with Antoine Bourdelle to winning the Prix Bluemthal.
Centre Pompidou
March 1 to June 12, 2024

Moï Ver – Ci-Contre
Forgotten genius, Moï Ver (1904-1995) was an early master of the photographic montage. Born in Lithuania, he studied painting with Klee, Kandinsky, and Albers. This retrospective brings together more than 300 photographs, paintings, drawings and prints, many of them on display for the first time.
Centre Pompidou
April 12 to August 28, 2024

Picasso Celebration: The Collection in a New Light
For the 50th anniversary of Pablo Picasso's death on April 8, 1973 British designer Paul Smith, famous for his work with color, tailoring, and detail, will lead the direction of this exhibition showcasing the best of the museum's collection.
Musée Picasso
March 7 to August 27 2024

Philippe Starck – Paris is Pataphysique
FYI, pataphysique is described as the "science of imaginary solutions". As a youngster, Philippe Starck skipped school and took refuge in the parks and gardens and museums of Paris. One of them was Musée Carnavalet, where he found inspiration. Paris has always been his muse — for his interior design, architecture, restaurants, hotels, and everyday objects. This exhibition explores the link between Paris and Philippe Starck.
Musée Carnavalet
March 29 to August 27, 2024

The Top Events in Paris
Things to Do in Paris April 2024
The Annual Paris Marathon
The annual Paris Marathon takes runners from Champs-Elysées near the Arc de Triomphe to Bois de Vincennes, ending at the Bois du Boulogne. Take a peek at the map to see the complete route. When the Paris marathon began in 1976 it attracted only a small group of dedicated marathoners. For 2021 the event was moved from spring to fall (October) but in 2024 the marathon will run (no pun intended) in the usual season.
• April 3, 2024
• Information…
Art Paris – Art Fair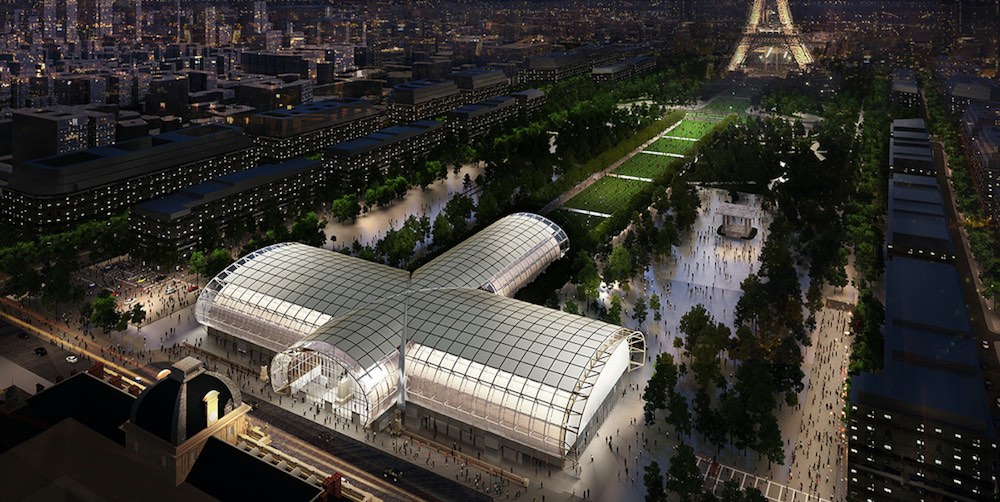 Art Paris brings together 120 international art galleries representing dozens of artists. Normally held under the majestic roof of the spectacular Grand Palais, Art Paris will become the first art fair to take up residence in the Grand Palais Éphémère on the Champ de Mars….
• Grand Palais Éphémère
• March 30 to April 2, 2024
• Information…
Festival du Livre de Paris
It's the biggest book fair in France with 160,000 visitors, 3,000 authors, and 30,000 bookish professionals gathering to share their expertise in the world of writing and publishing. Held this year at the Champ de Mars.
• Grand Palais Éphémère, 7e
• April 21 to 23, 2024
• Information…

Easter In Paris
Good Friday, April 7, 2024
Easter Sunday, April 9, 2024
Easter Monday, April 10, 2024 – French National Holiday

Paris-Roubaix Challenge Cycling Race
Amateur cyclists compete in the legendary "Hell of the North" race on three difficult routes.

Foire de Paris – The Paris Home Show
In April you can visit the largest home show in Paris — and it's been that way continuously for over a century. You'll discover the latest French decorating trends. (Who doesn't want in on that one?) More than 3,500 brands in Europe give you a chance to discover all the latest French house and home trends. Postponed by pandemic, the foire runs this month.
Paris Expo, Porte de Versailles
April 28 to May 9, 2024