Top Things To Do In Paris In April 2022 – Bienvenue à Paris, Encore !
Springtime in Paris may bring April showers, but also days of glorious sunshine. So, come prepared with a parapluie (umbrella) as well as your lunettes (sunglasses). This year April, Paris continues to reopen, expand, and welcome visitors. Easter weekend starts on Friday, April 15 — be sure to consult our guide for the latest updates.
Most Popular Activities
Things to Do in Paris April 2022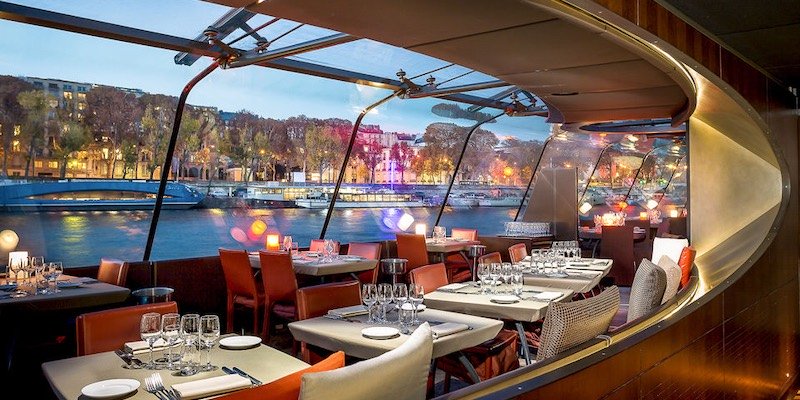 Paris looks looks its best from a bateau cruising down the Seine River. And it looks even better when you're enjoying a multi-course French meal with wine. Sit back at your private table and relax during this scenic ride as you see Paris from a different perspective, with all the famous landmarks lit up for your viewing pleasure. Choose the Service Premier option for the best seating, the best meal, and champagne — the ultimate experience.
Why not indulge your inner romantic when you're in the City of Love? Reserve a table on a magical evening cruise to view the City of Lights at its most magical. While you dine on a classic 4-course classic French dinner, accompanied by live music on-board, your bateau slowly floats past the most famous illuminated landmarks — Louvre, Notre Dame Cathedral, the Eiffel Tower. Sailing at 8:30 PM.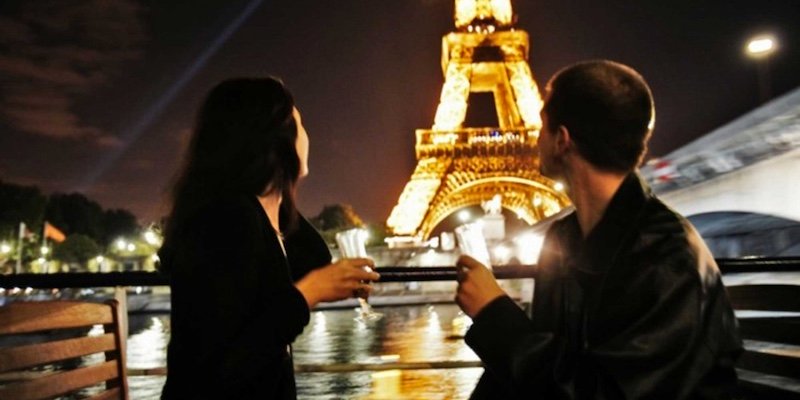 Can you guess why this is one of our favorite activities? That's right — it pairs Paris with champagne, the perfect combination. All you have to do is sit back and enjoy the scenery. And what a scenery it is! Glide past world-famous monuments while sipping bubbly and discovering that perhaps the best way to see the City of Lights is on a bateau.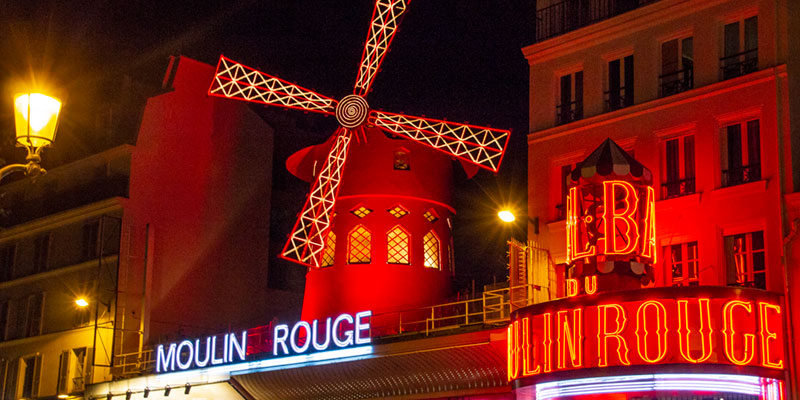 Here's how to enjoy an evening out in Paris — Experience the famous Moulin Rouge cabaret like a VIP, with a 4-course dinner, champagne, and a view of the show from best seats in the club. Take in the amazing spectacle, sipping champagne as you marvel at the costumes, sets and dancers. This is a special, VIP evening that you will remember for years to come.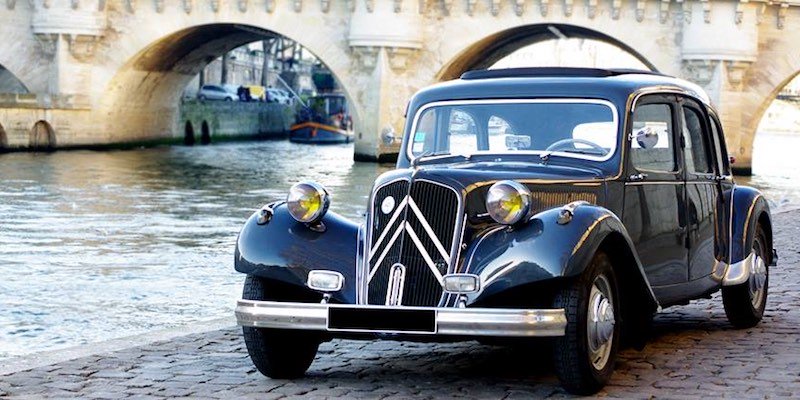 Meet your "gentleman driver" who's there to take you on a retro tour of the city in a sleek, black Citroën Traction Avant. You'll feel like you're in a 1940s movie set in Paris as you tour the famous sights. It's fun seeing the city like this. As we say in our review, this is "retro luxury from another era." Also see, Vintage Tour of Paris Full Review…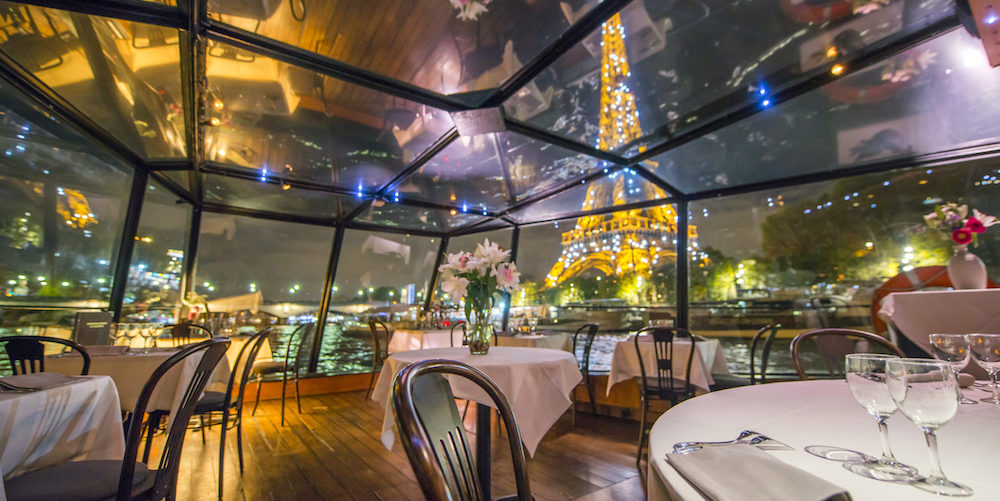 This memorable and action-packed evening starts when your driver takes you on a tour of the City of Lights, on the way to the banks of the Seine where a bateau awaits your arrival. Seated at a private table, you dine on a classic French meal. After dinner your driver escorts you to the Eiffel Tower where your priority-access tickets gets you up to the top to admire the glittering city landscape. Choose the 20:30 sailing for the best experience.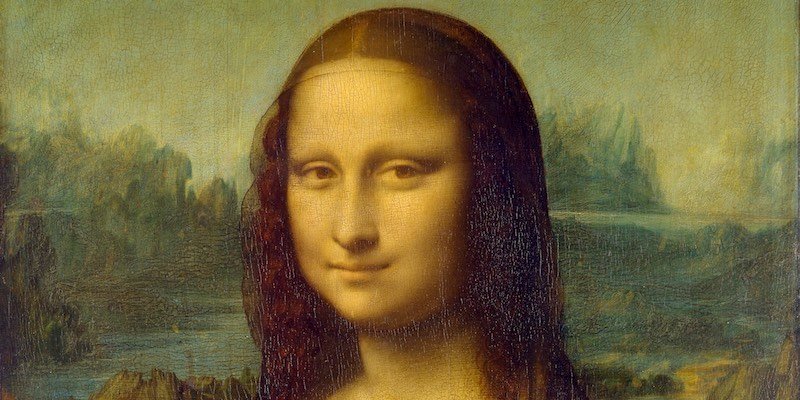 The Louvre is very popular, with long line-ups of people waiting to get in. That's why we always recommend a skip-the-line tour that gets you past the crowds and into the museum. Visit masterpieces of the ancient Greeks, the Italian Renaissance and French emperors. You'll also spend time with the Big Three — Venus, Nike and Mona. Best part? No waiting in the long line. Choose to start your tour in the morning or in the afternoon.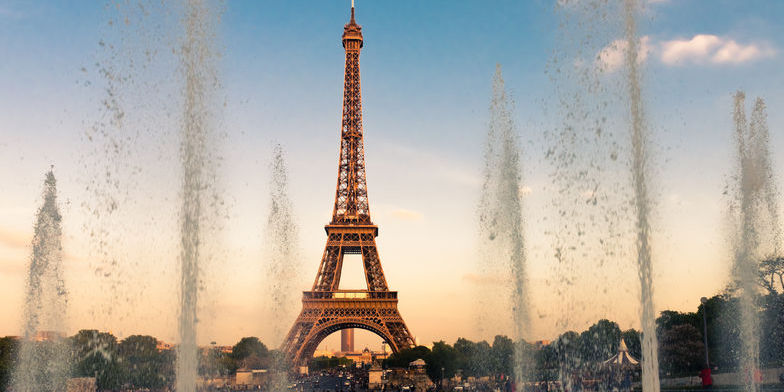 There are always long lines at the Eiffel Tower — after all it's the most popular monument in the world. But, there are ways to avoid standing in line for hours and, luckily, we've found a few. Since availability and times tend to change regularly, the best ways to approach a no-wait ET visit is to check with the Skip the Eiffel Tower Lines link below, and also with the Big List of Eiffel Tower Tours…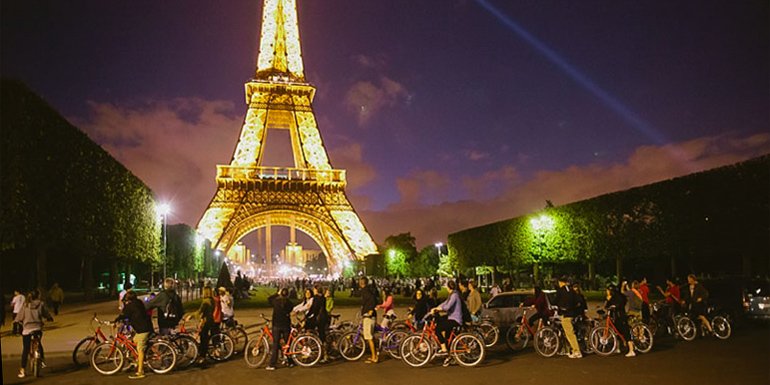 Paris is lovely in spring, making it the perfect time for a bike ride. But, this is a ride with differences. First, it takes place at night, and you ride down ancient streets, cruising past famous monuments when they are all lit up. But that's not all — after your ride you hop on a river boat for a nighttime cruise on the Seine. A glass of wine is included, of course!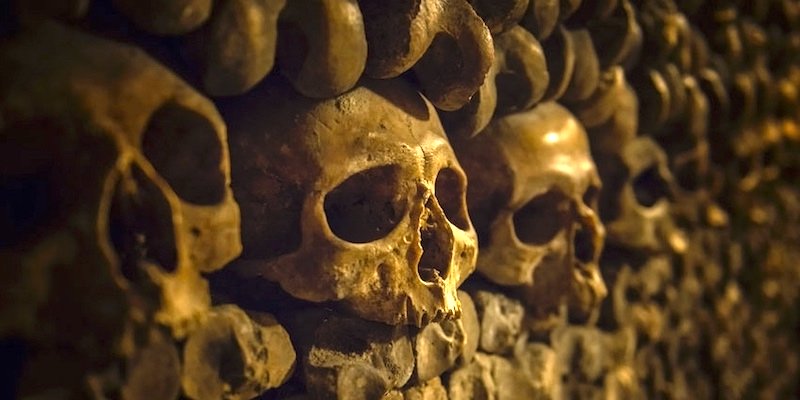 Beneath Paris is a secret world where 6 million Parisians are laid to rest. You can now visit the creepy/fascinating Paris Catacombs with an expert guide who explains the history of this eerie landmark that was created in the 18th century due to the overflowing Paris cemeteries. This tour not only gets you past the line-ups, it also includes access to areas most visitors never get to see.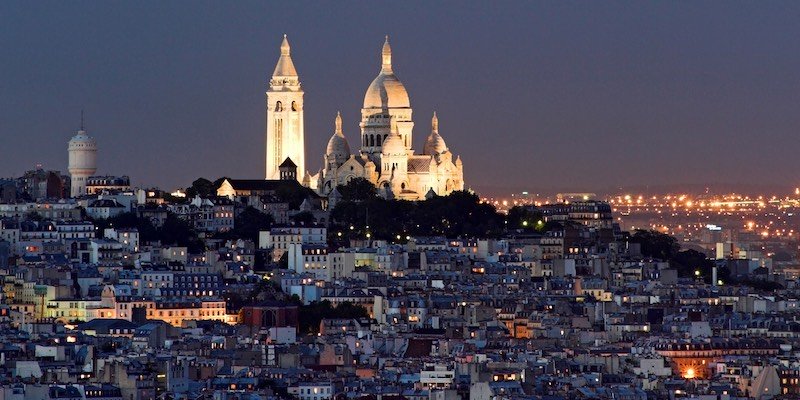 Stroll the cobblestone streets of this historic quartier as your expert guide fills you in on the history and leads you to iconic sights like the houses of Picasso and Van Gogh, the cafe from the film Amélie, Moulin de la Galette, and Place Dalida. On this semi-private tour (maximum of 8 people) you also visit Sacre-Coeur Basilica and go inside to see its stunning mosaics.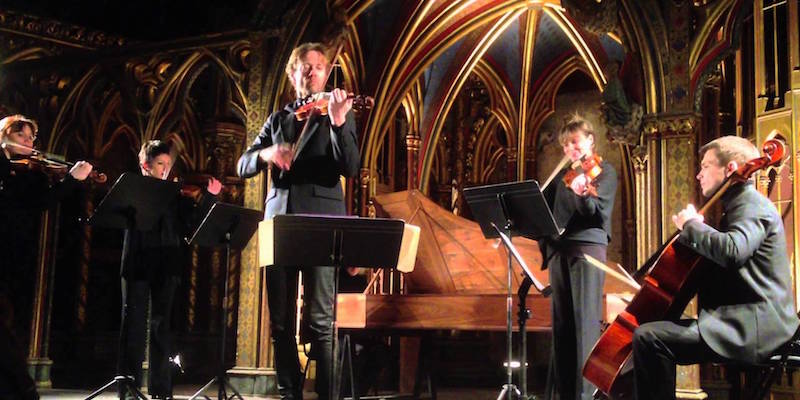 From chamber concerts at historic churches like La Sainte Chapelle and La Madeleine, to grand opera and ballet at Opera de la Bastille, April is a magnificent month to enjoy classical music in Paris. We've compiled a complete list of concerts.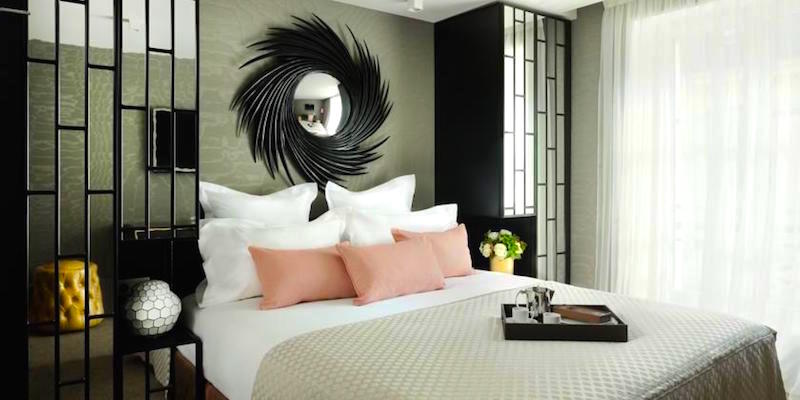 We love the Left Bank of Paris. Since Hemingway and the Jazz Age, the Left Bank has defined the essence of Paris, and it's the best district in the city to call home. The Saint-Germain neighborhood is charming, and so are the best of the hotels in the quartier. In fact, here are our picks of the top 9 Left Bank hotels. Bonne nuit!
One of our most appreciated pieces of advice is to pre-arrange transportation from the airport into central Paris. We find it's comforting to be prepared and to know what's going to happen when you arrive. An easy and affordable way is to book a shuttle van service right to your hotel. It's convenient and often cheaper than a taxi. Also see, Airport Transfers – Our Complete Guide…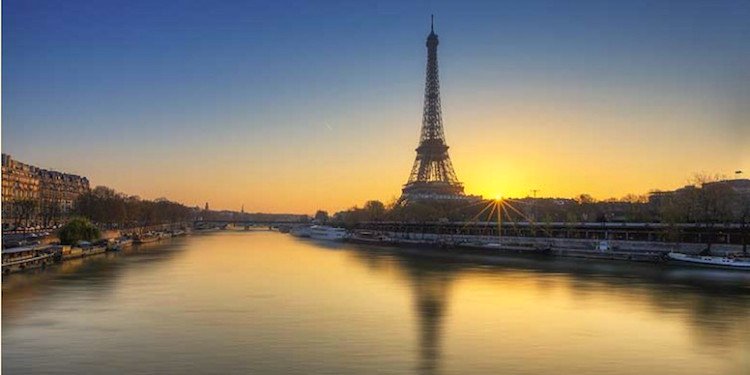 As you know by now, we have a knack for finding the best activities built around glasses of champagne! Here's a perfect example, a combination evening activity with hundreds of 5-star reviews. On a twilight river cruise you gaze upon the sights of Paris while you sip bubbly in a VIP area at the front of the boat. Back at the dock, your guide leads you to the Eiffel Tower and past the long line-up. We've done this tour and it's as good as it sounds!
The Top Food & Wine Activities
Things to Do in Paris April 2022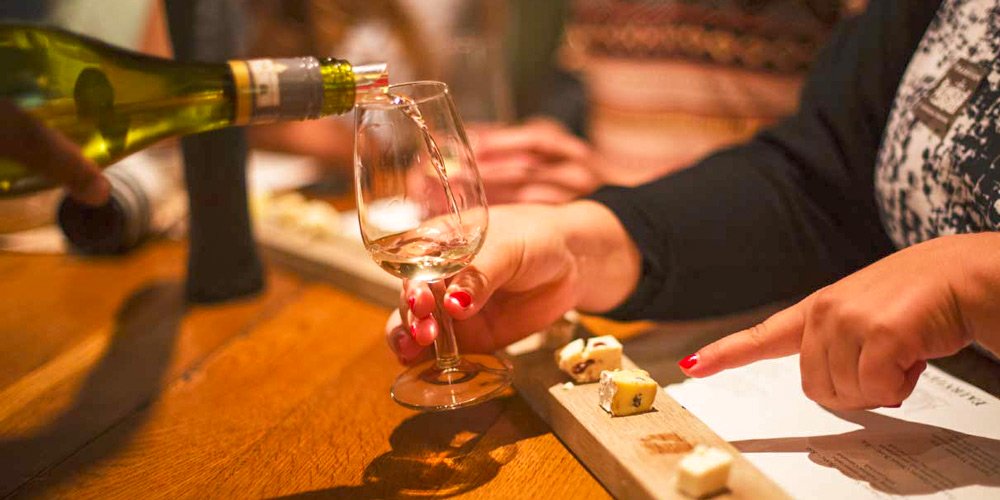 It's like getting a VIP pass into a cheese cellar in the Marais… with a Master Affineur at your side. In the aging cave you will sample seven classic French cheeses, along with wines, as you discover how cheese became one of the most revered foods of France. The small group is limited to 10 to ensure there's more cheese for you.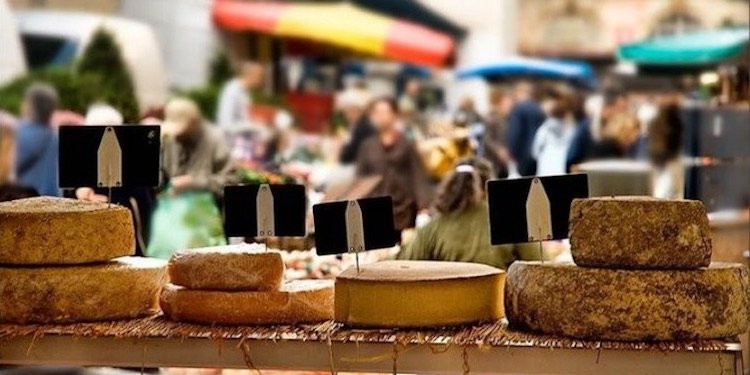 This popular food tour through the Marais is garnering high praise from visitors. Walk through the historic Marais neighborhood with your guide to visit the top food & wine shops, tasting the best of French food like cheese, charcuterie, baguettes, chocolate, and wine. You start your tour at the oldest food market in the city.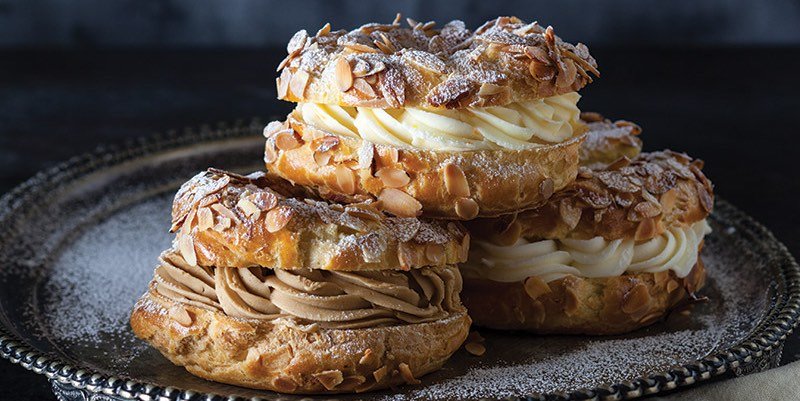 You know the ditty about love and marriage? Well, for us it's Paris and chocolate. And when you throw in French pastries, we're in heaven. And that's just where this Paris guided walking tour takes you. Follow a food-expert guide as you wander between Saint-Germain's iconic chocolate & pastry shops to learn the secrets and techniques of each. Did we mention all the sampling?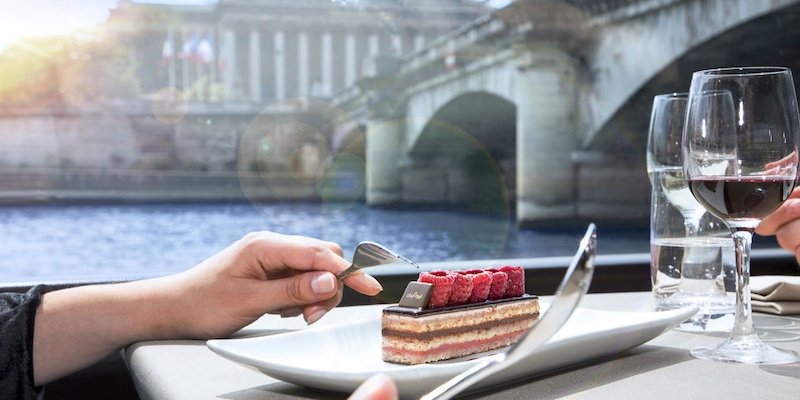 Here's an activity where you don't do anything except eat and drink — unless, that is, you want to look out the window at the fabulous monuments of Paris passing by. A cruise down the Seine on a bateau while being served a 3-course gourmet lunch is fun, casual, as well as delicious. Combine fine dining with a tour of Paris… riverside. This lunch cruise is very popular, so book early.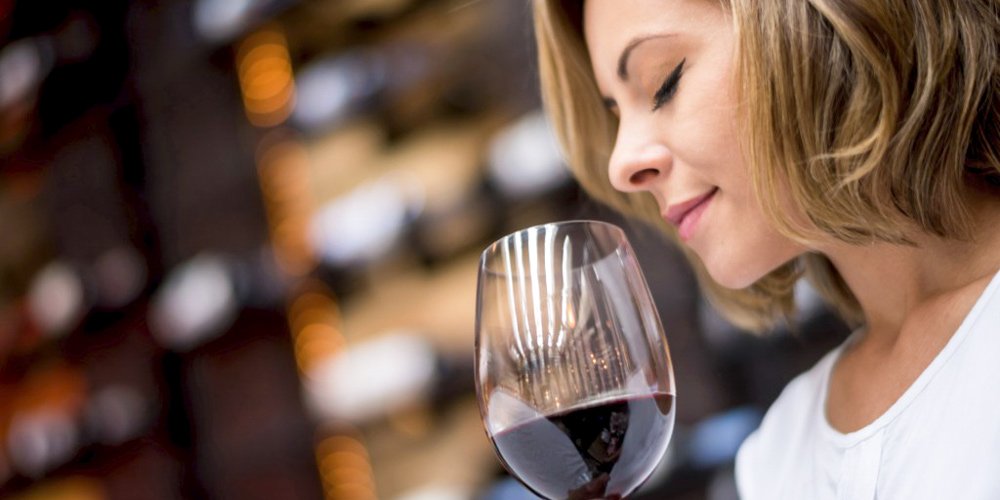 You simply cannot come to Paris without tasting French wine. Not allowed. The professional sommeliers on these fun and informal wine tastings cover a lot of wine territory and deliver an extensive tasting of wines in a charming wine bar smack in the center of Paris. We prefer the 2-hour grand cru wine tasting, but we also like the wine tasting + lunch option.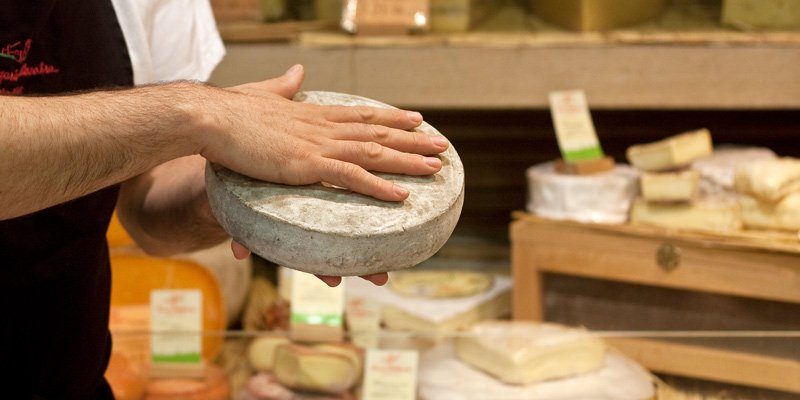 This is a wonderful way to learn about the food of Paris, exploring and tasting your way through fromageries, boulangeries and wine shops in one of the city's most famous neighborhoods. It's a chance to sample traditional French foods and learn about the craftsmanship involved in producing them. Morning tours are in the Latin Quarter, afternoon tours are in Montmartre.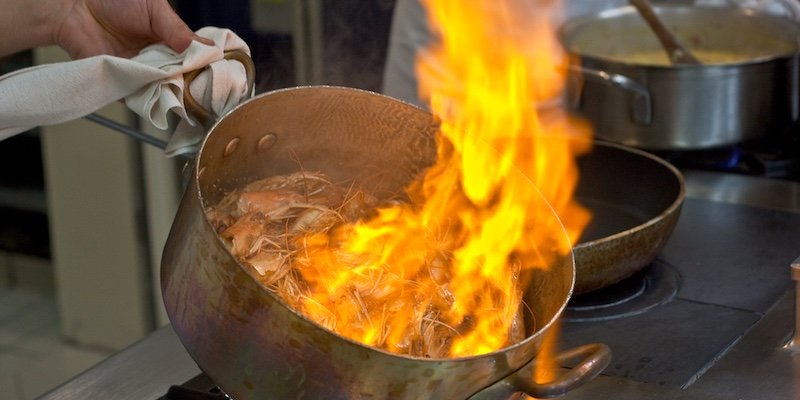 What better place to hone your French culinary skills than a cooking class in Paris? Join a Parisian chef in a small group setting (limited to 8) to tour a local fresh food market, then return to the Paris cooking studio to create a three-course meal. You will prepare a delicious lunch — including entree, main course and dessert — and enjoy the fruits of your labor with a glass of wine.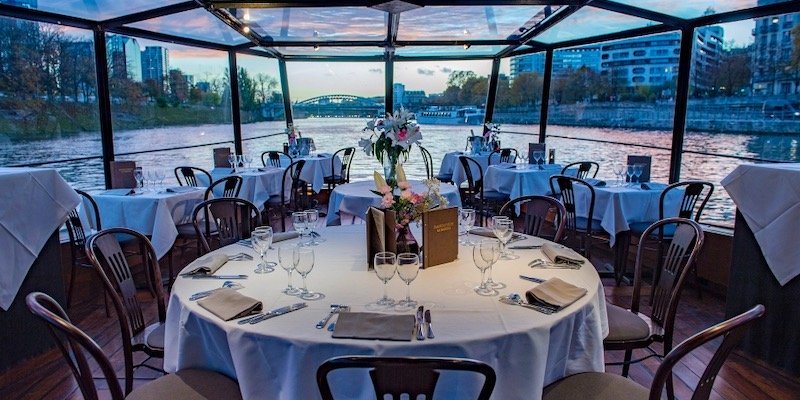 One of the loveliest activities in Paris is to spend the evening gliding along its famous river while watching the city lit up. Even better, you're also dining — a classic French 3-course meal at a private table. There's wine and champagne and a relaxing river boat ride. From the boat's large bay windows you see all of the best of Paris — just another reason we recommend this dinner cruise.
The Best Ways to Visit Versailles from Paris
Things to Do in Paris March 2022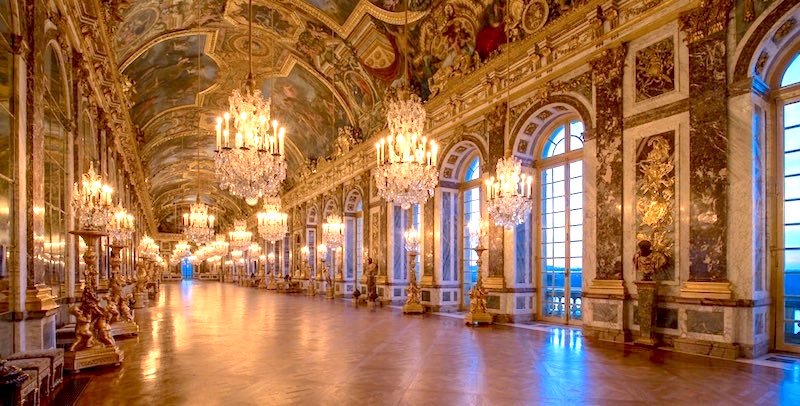 Versailles is a magnificent reminder of the glory of France's royal history, and April is an ideal month to take a trip to see the palace, with the gardens coming into bloom. Do it the easy & leisurely way — with a guided tour from Paris. Your guide takes you right past the long ticket lines and into the palace and gardens, making the past come alive with stories of those bygone days. Let's not forget the 3-course lunch by the Grand Canal!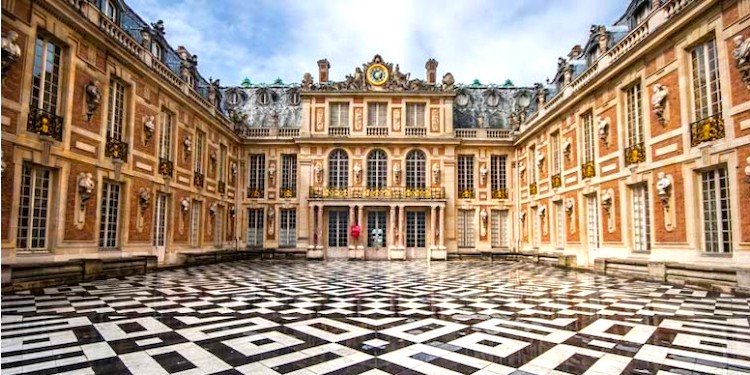 If you don't have a full day to spend at Versailles, this very popular half-day tour includes priority access with an expert guide. Included in this small-group is transportation right from Paris. A private tour is also available.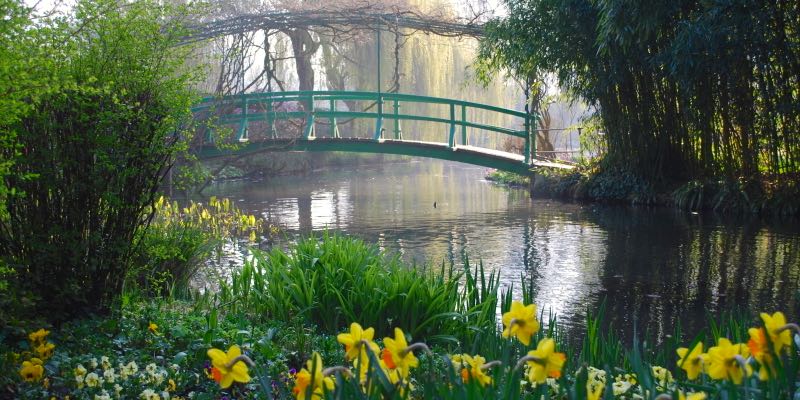 In April the fabulous gardens of Impressionist painter Claude Monet are back in bloom. Travel through the lovely French countryside to Giverny, where you visit both Monet's home and his gardens, including the famous Japanese bridge. Best of all, the day also includes a guided visit to the castle and gardens of Versailles. Every day except Mondays. Lunch is included.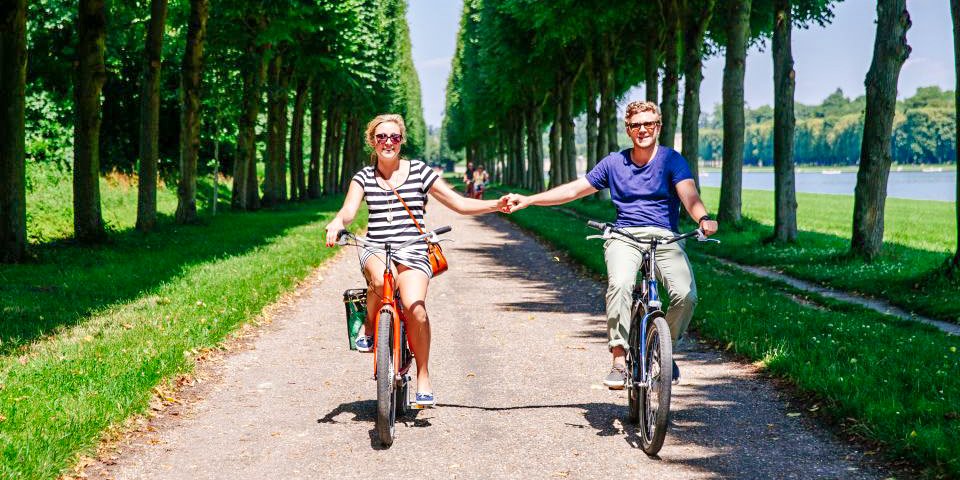 If you're more of a sportif sort of traveler, this is the day tour for you. Cycle through the idyllic countryside near Versailles with your guide leading the way. Shop the local markets for picnic supplies and stop for an impromptu lunch in — you guessed it — the gardens of Versailles! Also explore the palace on this VIP skip-the-line day of exploration.
The Top Day Trips From Paris
Things to Do in Paris April 2022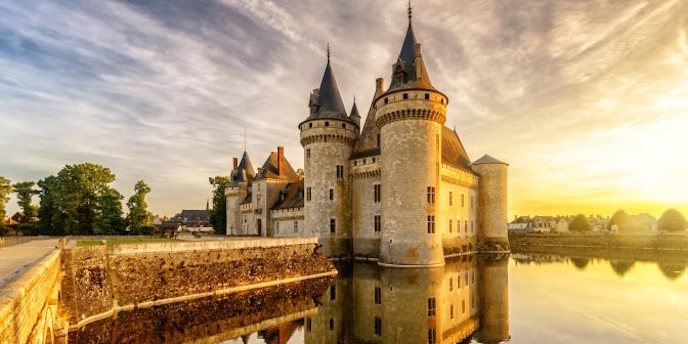 Available again now that the warm weather of April is here, this is the day trip to the Loire Valley that visitors love most. Could it be because it includes not only tours of the most impressive castles in the world, but also a guided tasting of the equally-famous Loire Valley wines? This tour, with an expert guide, is an easy day trip from Paris.

If you're not thirsty, or if you want to concentrate your day on the stunning castles of the region, then opt for this fun day trip from Paris that gets you to the three most important chateaux — Cheverny, Chenonceau and Chambord. Also available as a private tour.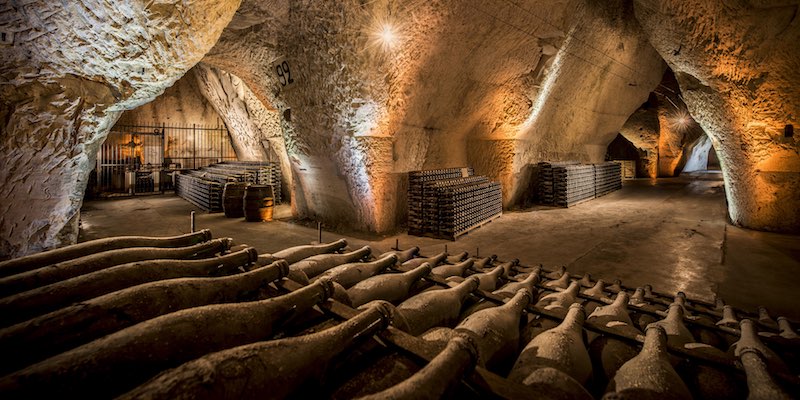 Your driver gathers you from your Paris hotel and whisks you away on an action-packed day in the Land of Bubbly. Visit champagne estates plus the famous underground caves where thousands of bottles are stored. Drive through the vineyards to the village of Hautvilliers, home of Dom Perignon. Sample as much as you want — someone else is driving!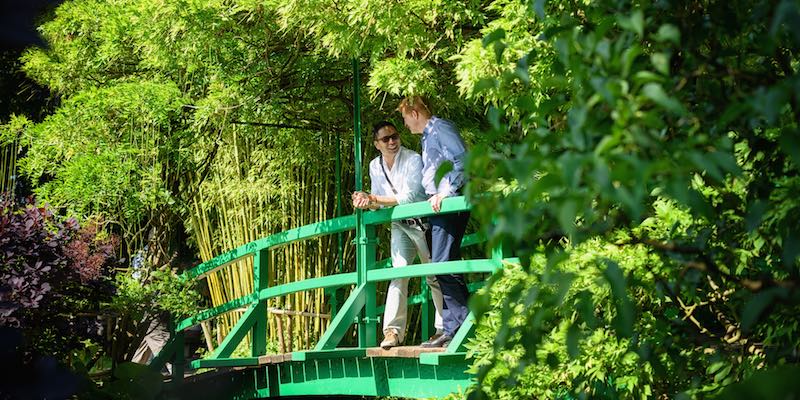 Concentrate on Impressionist master Claude Monet by visiting his house & gardens in nearby Giverny. This charming small-group (8 people max) tour includes transportation from Paris and an expert guide. The gardens will be full of the freshness of spring, and the waterlilies will be blooming on the idyllic pond where Monet painted for 43 years. The day also includes a visit to Monet's gravesite.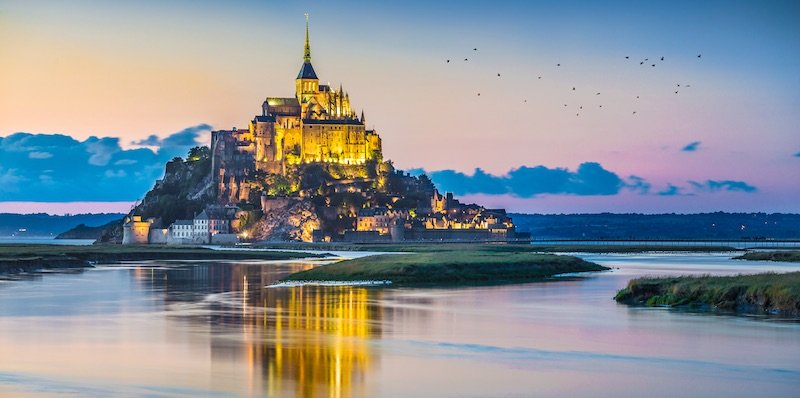 Travel to the Normandy coast to visit this fairytale island. Home of a Benedictine abbey and a tiny village, Mont Saint-Michel becomes separated from the mainland during high tide. Wander the narrow streets, visit the shops and the abbey's ramparts. This small-group tour of just eight people ensures a personal & memorable experience. Finish the fun-filled day with a cider tasting.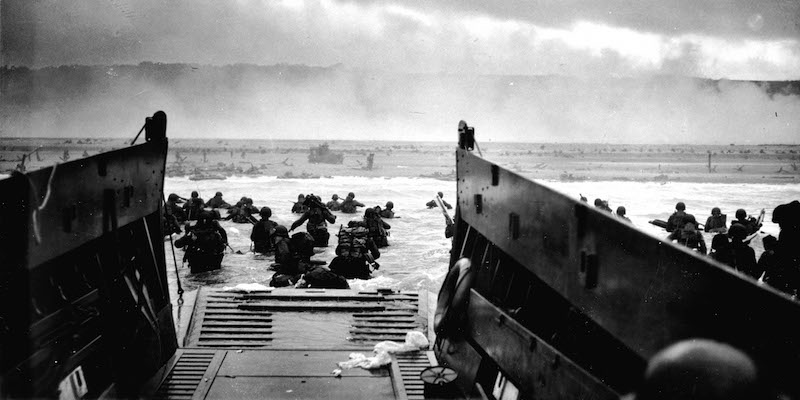 The landing beaches of Normandy are rightly among the most famous battle sites of World War II, and an important step to the ending of that conflict. Today the event is remembered with monuments, museums, and dedicated cemeteries, as well as a visit to the beaches themselves. Take a day to step back in time on a trip that returns you to Paris the same day.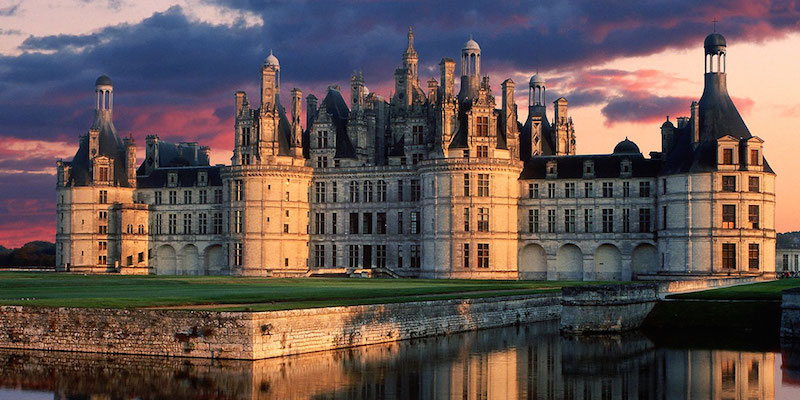 This 2-day guided tour into the heart of France takes you to some of the country's most iconic places. You visit the abbey of Mont Saint-Michel on the Atlantic coast. You journey to the Loire Valley to visit the magnificent castles and to taste and learn about the region's wine. Everything is included — transportation, entrances, most meals, expert guides, and accommodations in a 4-star hotel.
What's On at the Museums
Things to Do in Paris April 2022
Yves Saint Laurent
To celebrate the 60th anniversary of Yves Saint Laurent's first fashion show, exhibits will be staged at the Louvre, Musee d'Orsay, Pompidou Centre, Museum of Modern Art, Picasso Musum, and the Yves Saint Laurent Museum. Each museum presents a different theme: the Louvre showcases his love of gold, the Pompidou his modernity, and the Musee d'Orsay examines the influence of Marcel Proust.
• Musée d'Orsay
• Ends May 15, 2022
• Information…
James McNeill Whistler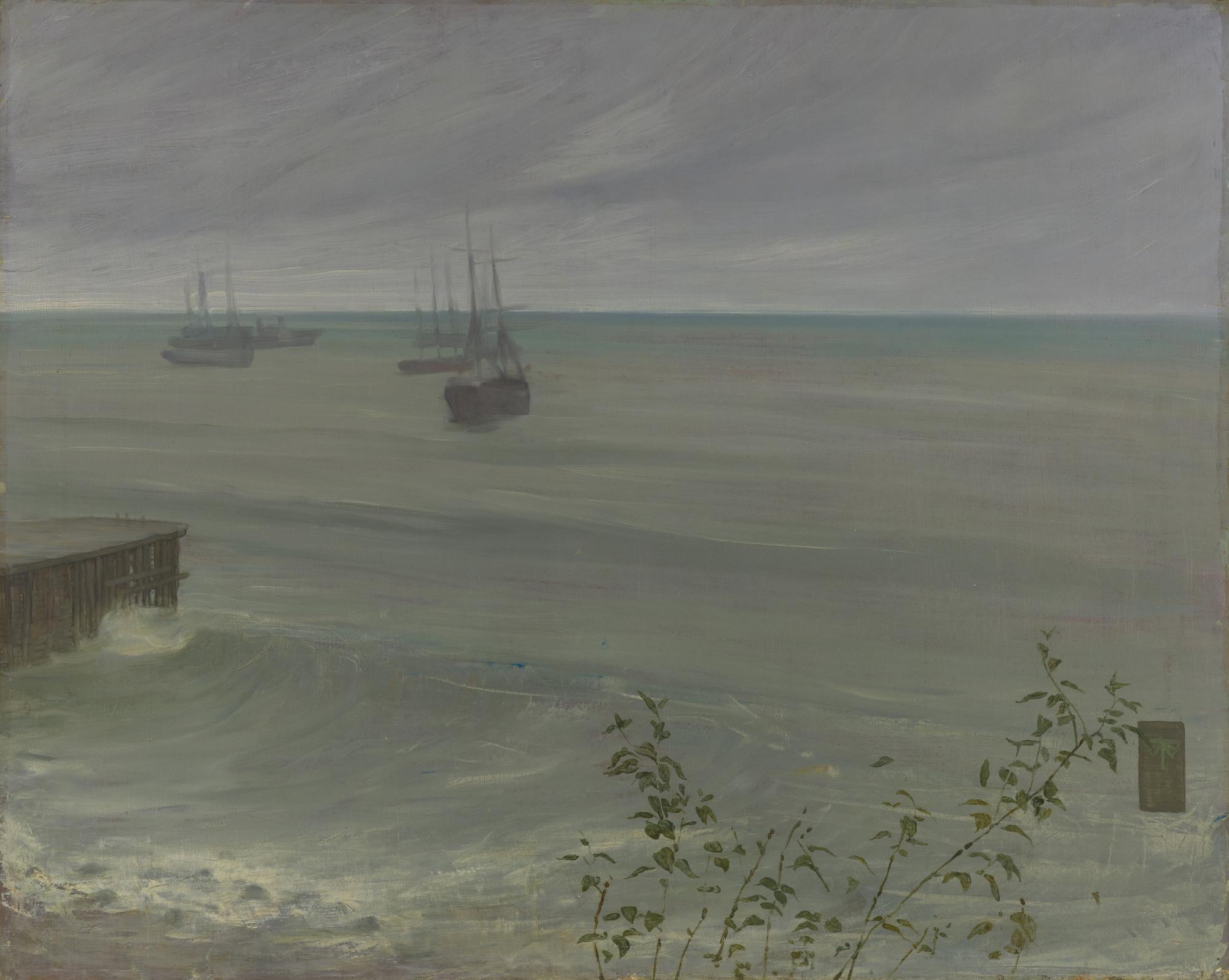 A large collection by James Abbott McNeill Whistler (1834-1903) travels from New York for the first time in more than a century to be shown at the Musée d'Orsay in a special exhibition not to be missed.
• Musée d'Orsay
• Ends May 8, 2022
• Information…

Marcel Proust – A Parisian Novel
To commemorate the 150th anniversary of the birth of novelist Marcel Proust (1871-1922) Musée Carnavalet explores Proust's relationship with Paris, where most of his life took place in an exhibition that, for the first time, examines the place of the city in his work.

From Afar: Precious Objects from Elsewhere
Since ancient times, carnelian, lapis lazuli, ebony, and other precious materials have circulated along trade routes. This exhibition highlights these precious materials as well as exotic animals who have traveled between the continents since the Middle Ages.

Giovanni Boldini – Les Plaisirs et les Jours
This first-ever retrospective of Giovanni Boldini is an opportunity to discover this virtuoso painter and figure on the social, artistic, and literary scene of Belle Époque Paris.

Albert Edelfelt – Pioneer of Finnish Painting
The Petit Palais continues its exploration of Scandinavian artists with this exhibition devoted to Albert Edelfelt (1854-1905), one of the pioneers of Finnish painting.

The People of Tomorrow – Jean-Charles de Castelbajac
Over at Centre Pompidou is this exhibition-workshop for children by French artist Jean-Charles de Castelbajac to help stimulate artistic sensibility.

Impressionism – At The Source of the Water Lilies
This exhibition explores Impressionism with 80 works by Cassatt, Cezanne, Degas, Manet, Monet, Morisot, Pissarro and Renoir, some never shown in France.
The Top Events in Paris
Things to Do in Paris April 2022
The Annual Paris Marathon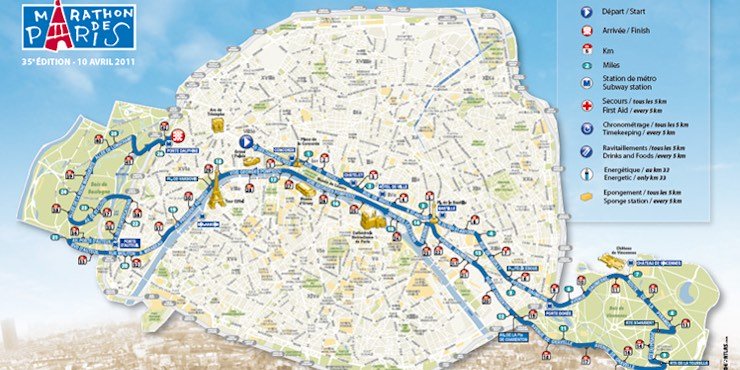 The annual Paris Marathon takes runners from Champs-Elysées near the Arc de Triomphe to Bois de Vincennes, ending at the Bois du Boulogne. Take a peek at the map to see the complete route. When the Paris marathon began in 1976 it attracted only a small group of dedicated marathoners. For 2021 the event was moved from spring to fall (October) but in 2022 the marathon will run (no pun intended) in the usual season.
• April 3, 2022
• Information…
Art Paris – Art Fair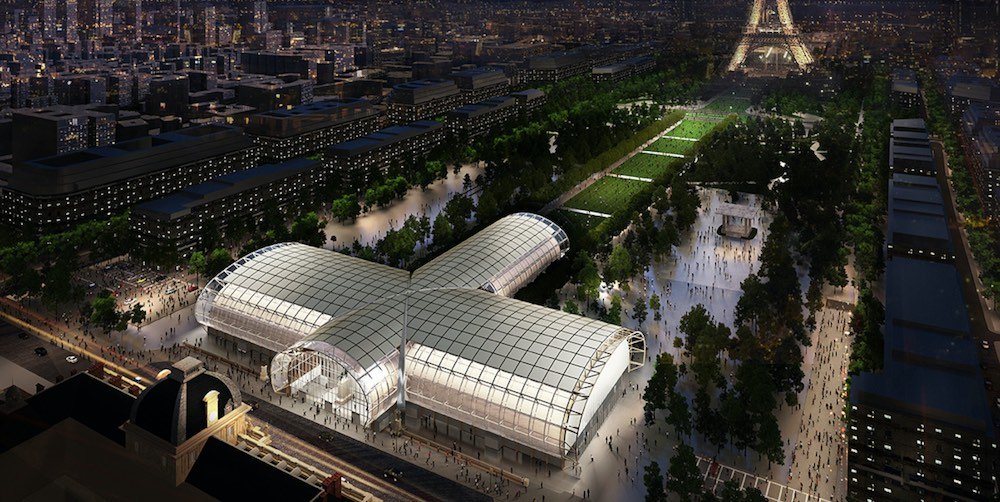 Art Paris brings together 120 international art galleries representing dozens of artists. Normally held under the majestic roof of the spectacular Grand Palais, Art Paris will become the first art fair to take up residence in the Grand Palais Éphémère on the Champ de Mars… if the fair goes ahead as planned in April!
• Grand Palais Éphémère
• April 7 to 10, 2022
• Information…
Livre Paris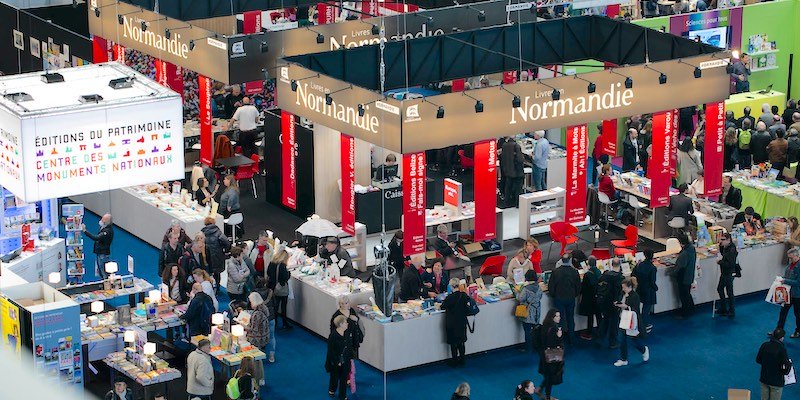 It's the biggest book fair in France with 160,000 visitors, 3,000 authors, and 30,000 bookish professionals gathering to share their expertise in the world of writing and publishing. For 2022, the annual event returns after a year off. Rescheduled from March.
• Porte de Versailles
• April 22 to 24, 2022
• Information…
Tour Auto Optic 2000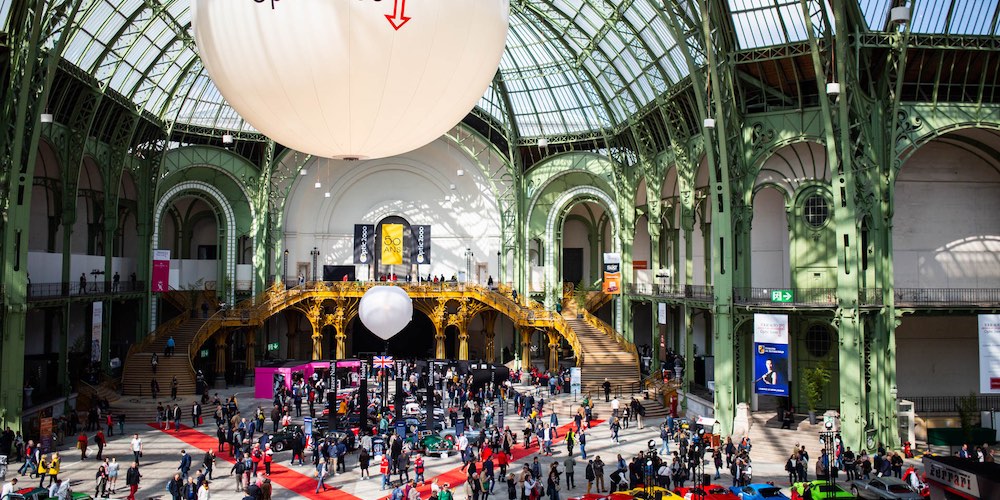 Ready, set, go! Car fans flock to the Grand Palais Éphémère (in smaller, socially-distanced numbers, we assume) to see vintage sports cars and their drivers before they depart from Paris for a five-day race across France. Moved to August 30.
• Grand Palais Éphémère
• Rescheduled for August 30 to September 4, 2022
• Information…

Easter In Paris

Paris-Roubaix Challenge Cycling Race
Amateur cyclists compete in the legendary "Hell of the North" race on three difficult routes. Rescheduled from 2021.

Foire de Paris – The Paris Home Show
In April you can visit the largest home show in Paris — and it's been that way continuously for over a century. You'll discover the latest French decorating trends. (Who doesn't want in on that one?) More than 3,500 brands in Europe give you a chance to discover all the latest French house and home trends. Postponed by pandemic, the foire runs this month.