The 55 Top Things To Do In Paris For April 2020 – Cruises, Food & Castles
Springtime in Paris may bring April showers, but also days of glorious sunshine. So, come prepared with a parapluie (umbrella) as well as your lunettes (sunglasses). This month's top things to do include dinner cruises, gourmet food walks, a visit to Versailles, and a wine tasting trip to the Champagne region. Easter falls on April 12, so be sure to check our guide to the Best of Paris for Easter 2020…
Most Popular Activities
Things to Do in Paris April 2020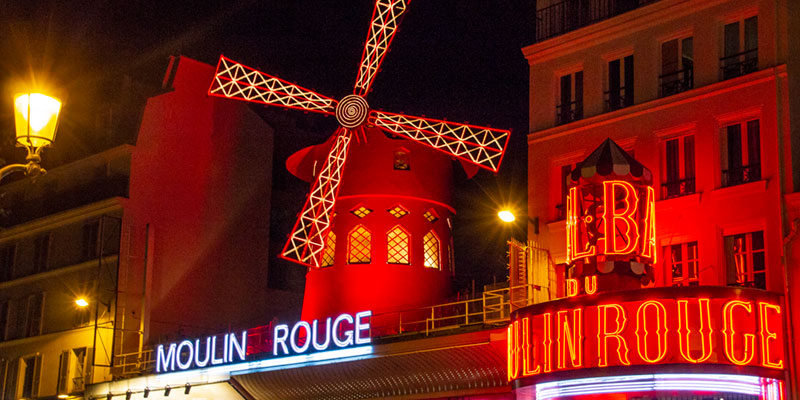 Experience the best of Paris on this action-packed evening. Start out sipping champagne & dining on the river Seine during a leisurely cruise. Next, take the fast elevator up the Eiffel Tower for spectacular city views. Finally, you are driven across town to Moulin Rouge, the most famous cabaret in Europe. Everything's been arranged just sit back and enjoy. Includes transportation back to your hotel at the end of the evening.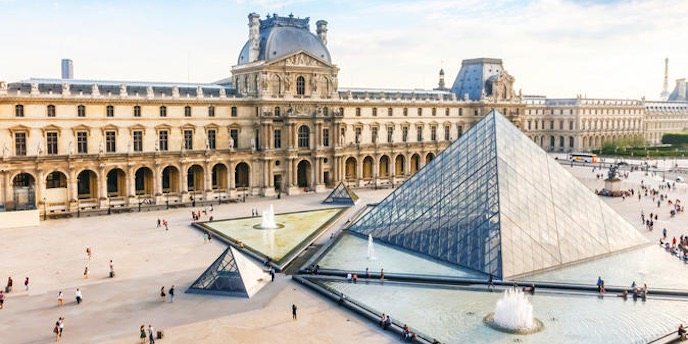 The Louvre is always very popular, with long line-ups of people waiting to get in. That's why we always recommend a skip-the-line tour that gets you past the crowds and into the museum. Visit masterpieces of the ancient Greeks, the Italian Renaissance and French emperors. You'll also spend time with the Big Three — Venus, Nike and Mona! Best part? No waiting in the long line. Choose to start your tour in the morning or in the afternoon.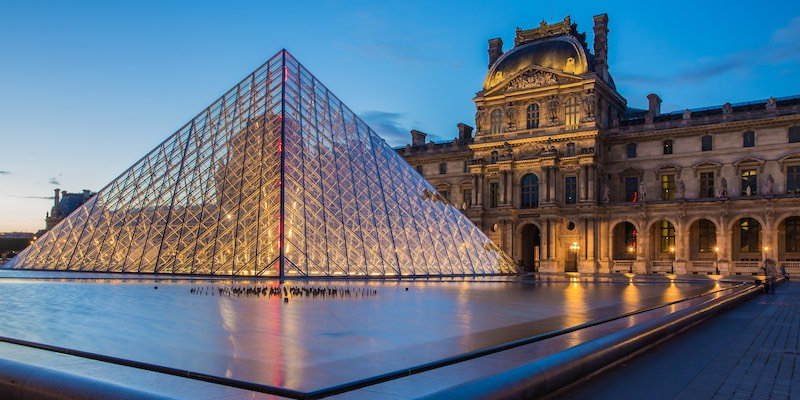 It should be no surprise to learn that this is our personal favorite — a full-evening activity combining three of our top activities — being in Paris, viewing world-famous art with a guide who explains it to us, and wine tasting with an expert sommelier in a popular wine bar. You also get to skip the lines at the Louvre, of course!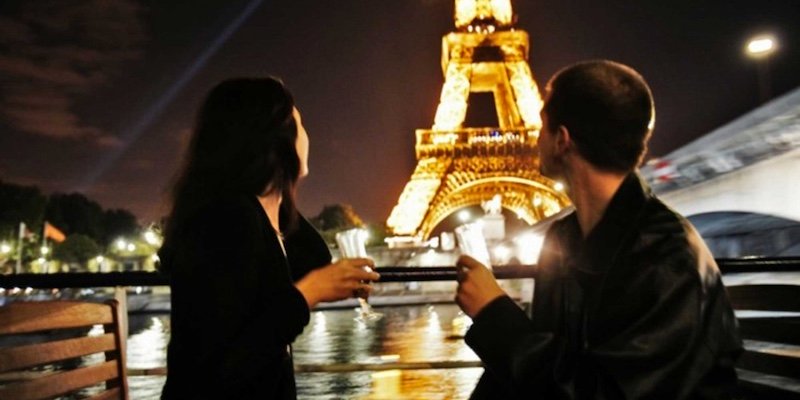 Can you guess why this is one of our favorite activities? That's right — it pairs Paris with champagne, the perfect combination. All you have to do is sit back and enjoy the scenery. And what a scenery it is! Glide past world-famous monuments while sipping bubbly and discovering that perhaps the best way to see the City of Lights is on a bateau.
A cruise along the Seine is pretty near mandatory when visiting Paris, and what better way to do it than an evening dinner cruise? It starts with your driver picking you up from your Paris address. Once aboard the bateau you're served a 3-course meal with wine, watching the city illuminations slowly pass by as you listen to live music. You might also want to read, The Six Top Dinner Cruises in Paris…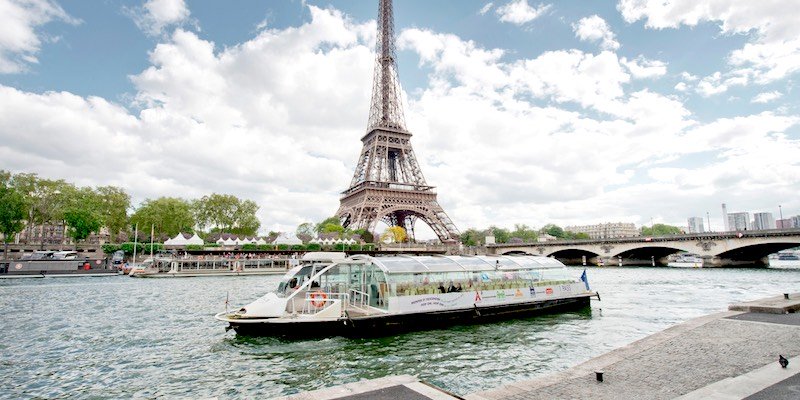 That's right, do Paris in one day. This action-packed tour packs a wallop with a combination of Louvre museum tour, Seine River Cruise & lunch on the Eiffel Tower where, from the domed restaurant on Level 1, you can see the city spread beneath you. Aprés lunch, visit the world's most popular cathedral — Notre Dame on Île de la Cité. Everything is included — lunch, entrance fees and river cruise. Also see, The 6 Best Paris City Tours…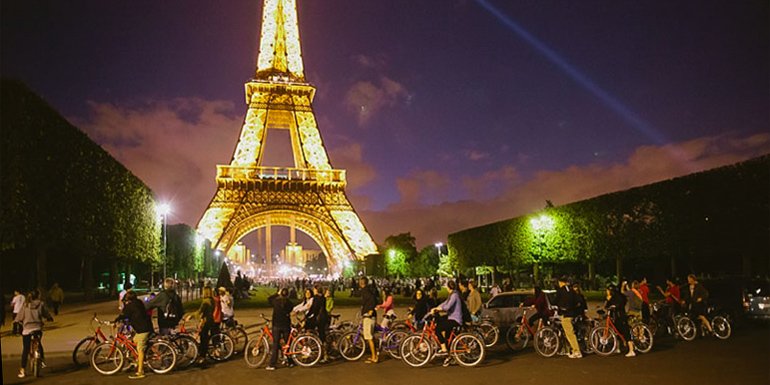 Paris is lovely in spring, making it the perfect time for a bike ride. But, this is a ride with differences. First, it takes place at night, and you ride down ancient streets, cruising past famous monuments when they are all lit up. But that's not all — after your ride you hop on a river boat for a nighttime cruise on the Seine. A glass of wine is included, of course!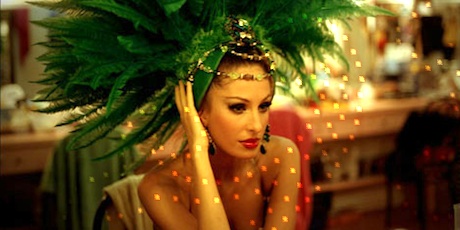 Here's how to enjoy an evening out in Paris — dine at the Moulin Rouge and then see the #1 cabaret in Europe. Take in the amazing spectacle, sipping champagne as you marvel at the costumes, sets and dancers. Truly a night to remember. Also see, 7 Ways To See The Hottest Show in Town…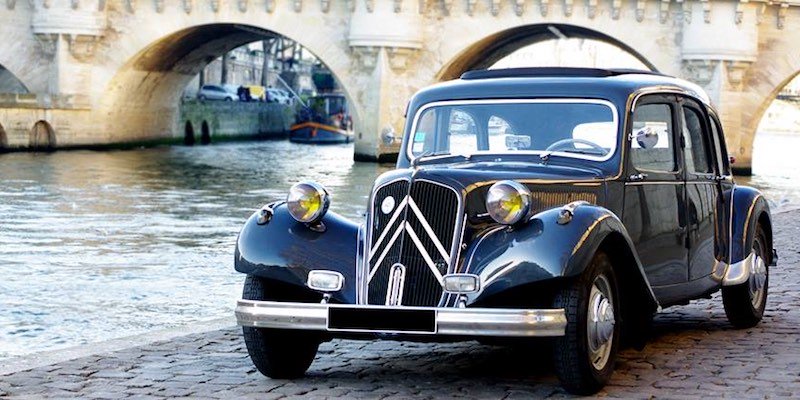 Meet your "gentleman driver" who's there to take you on a retro tour of the city in a sleek, black Citroën Traction Avant. You'll feel like you're in a 1940s movie set in Paris as you tour the famous sights. It's fun seeing the city like this. As we say in our review, this is "retro luxury from another era." Also see, Vintage Tour of Paris Full Review…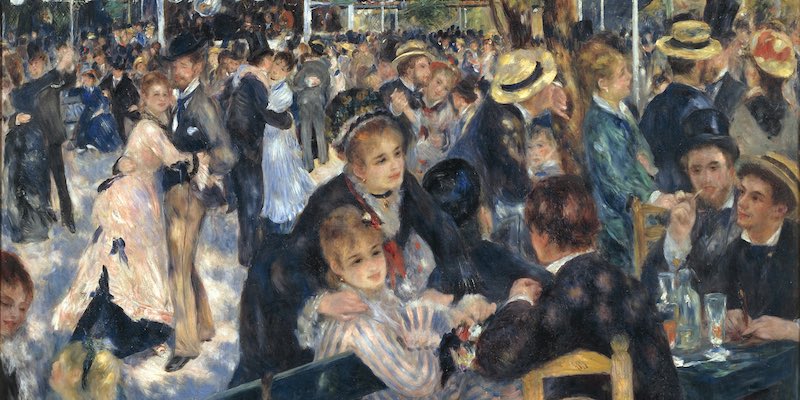 Relive the history of this historic hilltop quartier through the lives of the famous artists who once lived here. Explore the shops and streets that still buzz with artistic flair. This fun tour focuses on the artists — Van Gogh's house, the windmill cabaret painted by Renoir, the site of Picasso's early studio, and more. Also included is a skip-the-line ticket for Musée d'Orsay. This activity has hundreds of 5-star reviews, so be sure to book early.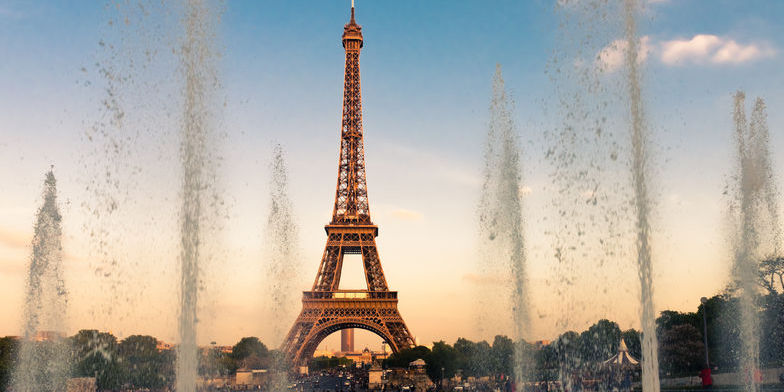 There are always long lines at the Eiffel Tower, after all it's the most popular monument in the world. But, there are ways to avoid standing in line for hours. Luckily, we've found quite a few. Since availability and times tend to change regularly, the best way to approach a no-wait ET visit is to check with the Skip the Eiffel Tower Lines link below. Also see, Big List of Eiffel Tower Tours…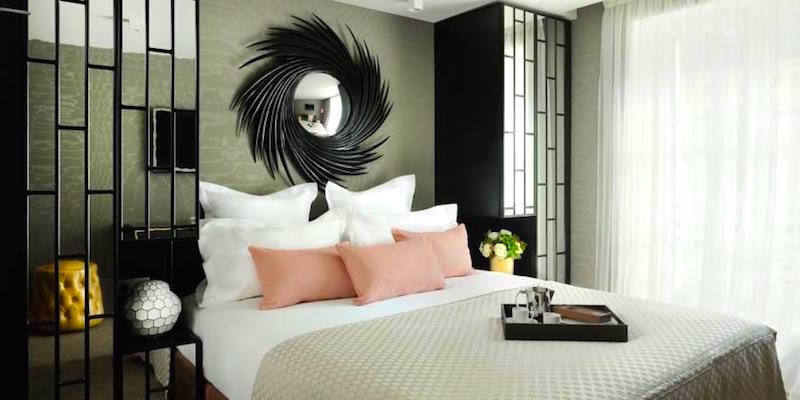 We love the Left Bank of Paris. Since Hemingway and the Jazz Age, the Left Bank has defined the essence of Paris, and it's the best district in the city to call home. The Saint-Germain neighborhood is charming, and so are the best of the hotels in the quartier. In fact, here are our picks of the top 5 Left Bank hotels — with a couple of bonuses as well!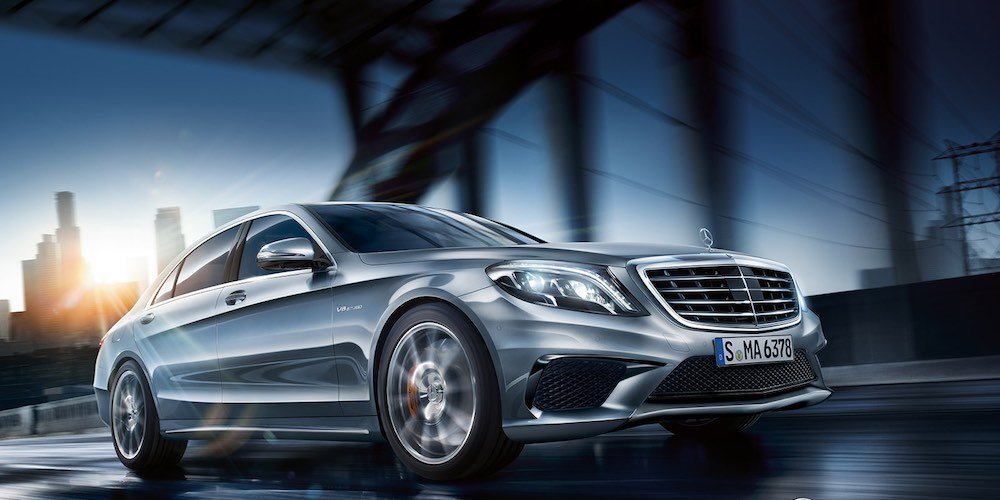 One of our most appreciated pieces of advice is to pre-arrange transportation from the airport into central Paris. We find it's comforting to be prepared and to know what's going to happen when you arrive. An easy and affordable transfer is by shuttle van service right to your hotel. Or you might want to go with an even better idea — a VIP private transfer in a luxurious Mercedes S-Class. Honestly, it's the only way to do it!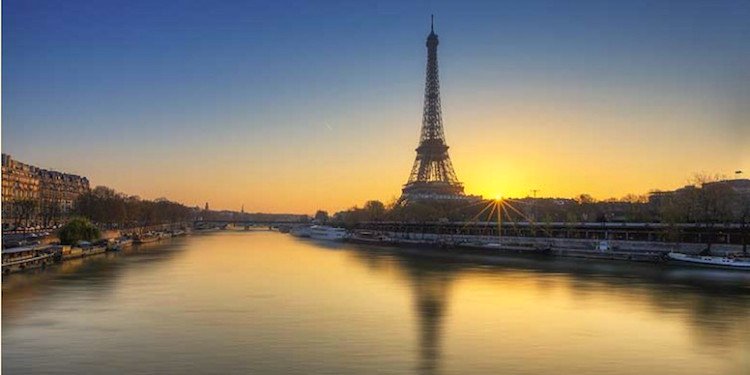 As you know by now, we have a knack for finding the best activities built around glasses of champagne! Here's a perfect example, a combination evening activity with hundreds of 5-star reviews. On a twilight river cruise you gaze upon the sights of Paris while you sip bubbly in a VIP area at the front of the boat. Back at the dock, your guide leads you to the Eiffel Tower and past the long line-up. We've done this tour and it's as good as it sounds!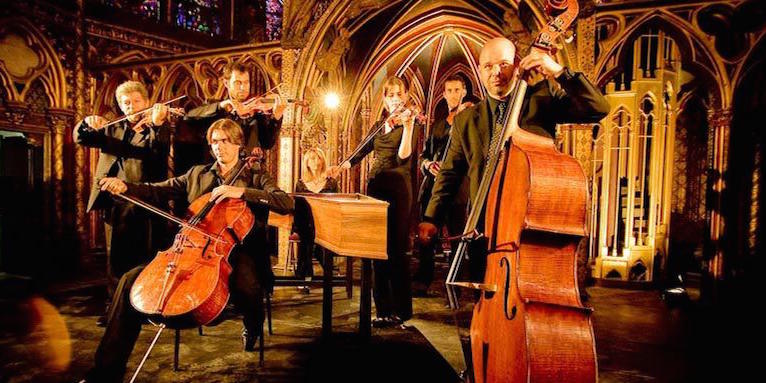 One of our top Insiders tips is to attend a classical music concert when you're visiting. This April there's a stellar lineup of operas and ballets. Seeing a performance at Palais Garnier: the Belle Epoque masterpiece is a an essential Paris experience, the architecture and decoration are stunning. There are also Easter concerts at La Sainte Chapelle and other historic venues. Be sure to check out what's playing when you're in Paris this spring.
The Best Ways to Visit Versailles from Paris
Things to Do in Paris March 2020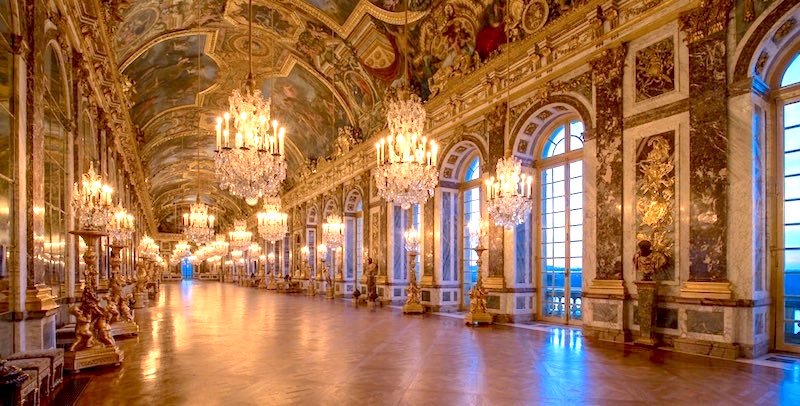 Versailles is a magnificent reminder of the glory of France's royal history, and April is an ideal month to take a trip to see the palace, with the gardens coming into bloom. But do it the easy & leisurely way — with a guided tour from Paris. Your guide takes you right past the long ticket lines and into the palace and gardens, making the past come alive with stories of those bygone days. Let's not forget the 3-course lunch by the Grand Canal!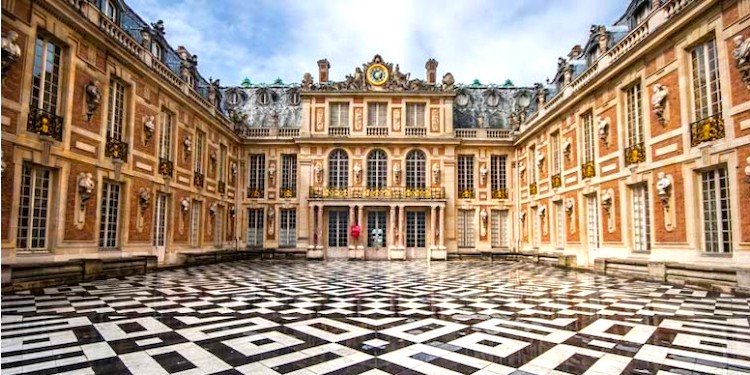 These very popular half-day tours to Versailles includes priority access with an expert guide. Included in this small-group is transportation right from your Paris hotel. A private tour is also available.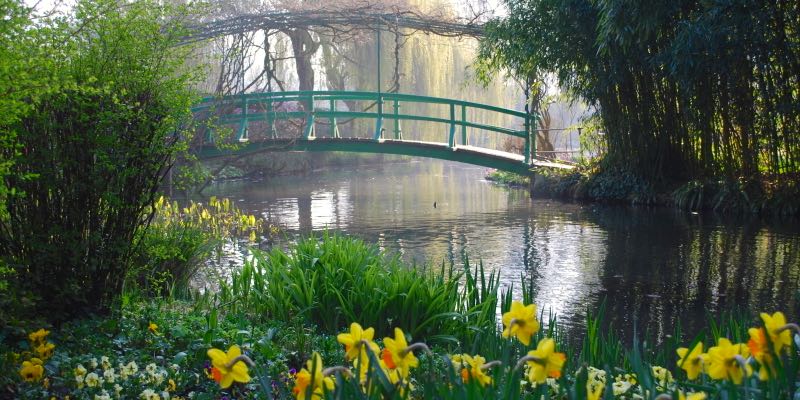 In April the fabulous gardens of Impressionist painter Claude Monet are back in bloom. Get picked up at your Paris hotel and driven through the lovely French countryside to Giverny, where you visit both Monet's home and his gardens, including the famous Japanese bridge. Best of all, the day also includes a guided visit to the castle and gardens of Versailles. Every day except Mondays.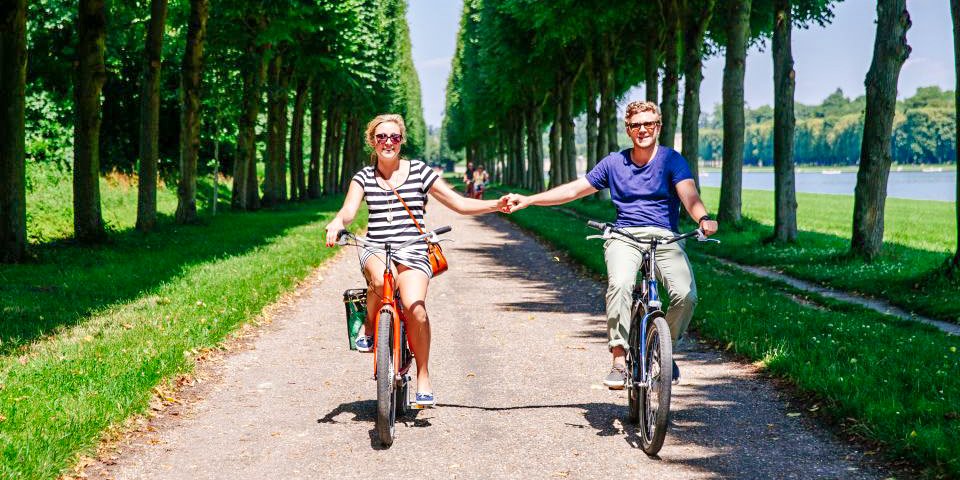 If you're more of a sportif sort of traveler, this is the day tour for you. Cycle through the idyllic countryside near Versailles with your guide leading the way. Shop the local markets for picnic supplies and stop for an impromptu lunch in — you guessed it — the gardens of Versailles! Also explore the palace on this VIP skip-the-line day of exploration. Book early, it's likely to sell out.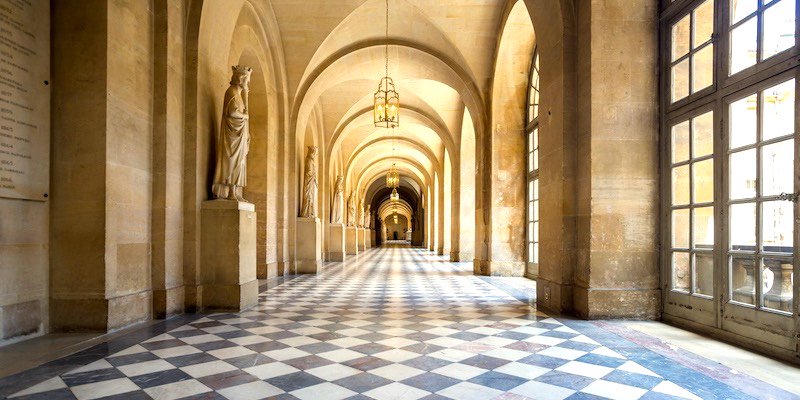 See the hidden rooms of Versailles most tourists will never see — Louis XVI's private apartments, his personal library, and the Royal Chapel built for the wedding of Louis and Marie Antoinette. If you opt for the morning tour, you get priority access to the Hall of Mirrors just as the doors of the palace open and before the crowds arrive. Available starting March 22.
The Top Day Trips From Paris
Things to Do in Paris April 2020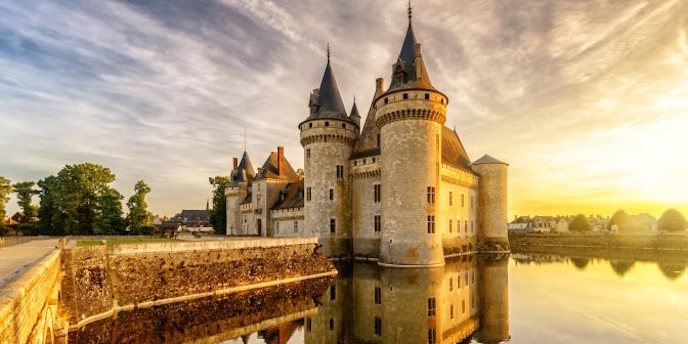 Available again now that the warm weather of April is here, this is the day trip to the Loire Valley that visitors love most. Could it be because it includes not only tours of the most impressive castles in the world, but also a guided tasting of the equally-famous Loire Valley wines? This tour, with an expert guide, is an easy day trip from Paris. Available most days in April.

If you're not thirsty, or if you want to concentrate your day on the stunning castles of the region, then opt for this fun day trip from Paris that gets you to the three most important chateaux — Cheverny, Chenonceau and Chambord. Every day in April.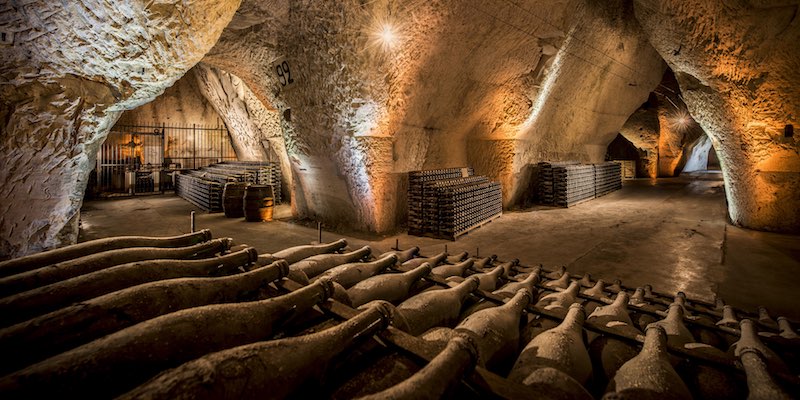 Your driver gathers you from your Paris hotel and whisks you away on an action-packed day in the Land of Bubbly. Visit champagne estates plus the famous underground caves where thousands of bottles are stored. Drive through the vineyards to the village of Hautvilliers, home of Dom Perignon. You can also opt for a private tour. Most days in April.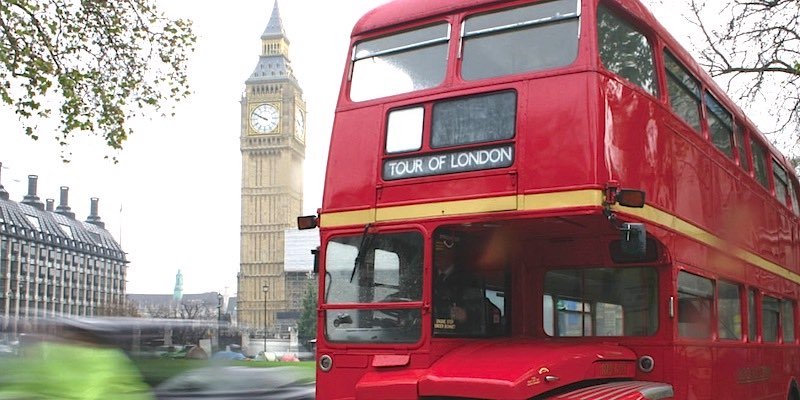 Nowadays, high-speed trains and the channel tunnel have made it possible to visit London on a day trip from Paris. What used to seem a dream is now easy! At Gare du Nord in Paris you meet your tour guide and hop on the Eurostar to London. The day includes an extensive, open-top bus tour around London and guided walking tours, including The Beatles London Walking Tour. It's an exhilarating trip that gets you back to Paris the very same day.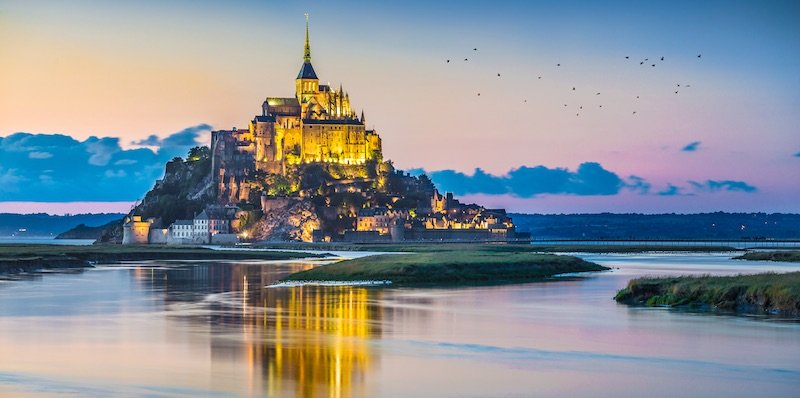 Travel to the Normandy coast to visit this fairytale island. Home of a Benedictine abbey and a tiny village, Mont Saint-Michel becomes separated from the mainland during high tide. Wander the narrow streets, visit the shops and the abbey's ramparts. The drive from Paris takes you through the picturesque Normandy countryside. Everything is included, even pick-up at your hotel, so no need to worry about anything.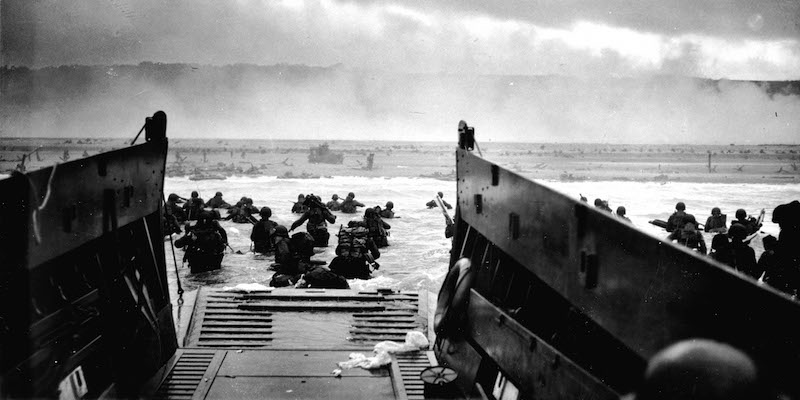 The landing beaches of Normandy are rightly among the most famous battle sites of World War II, and an important step to the ending of that war. Today the event is remembered with monuments, museums and dedicated cemeteries, as well as a visit to the beaches themselves. Take a day to step back in time on a trip that returns you to Paris the same day. Private tours are also offered. Available every day in April.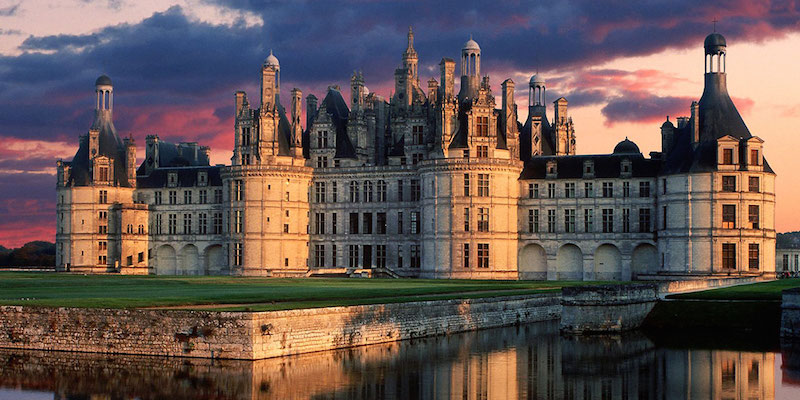 This 2-day guided tour into the heart of France takes you to some of the country's most iconic places. You visit the iconic village and abbey of Mont Saint-Michel on the Atlantic coast. You journey to the Loire Valley to visit the magnificent castles and to taste and learn about the region's wine. Everything is included — transportation, entrances, most meals, expert guides, and accommodations in a 4-star hotel.
The Top Food & Wine Activities
Things to Do in Paris April 2020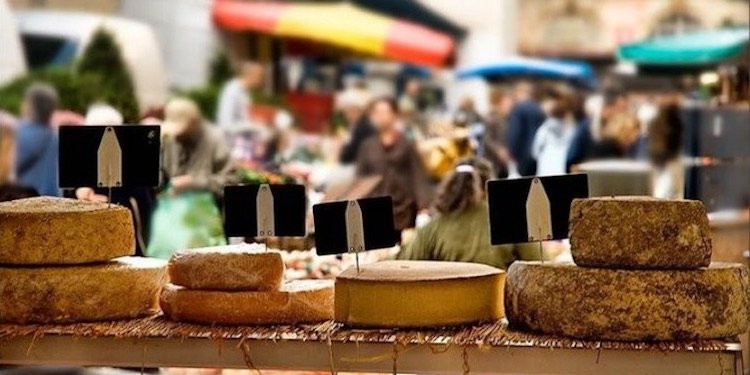 This popular food tour through the Marais is garnering high praise from visitors. Walk through the historic Marais neighborhood with your guide to visit the top food & wine shops, tasting the best of French food like cheese, charcuterie, baguettes, chocolate, and wine. You start your tour at the oldest food market in the city.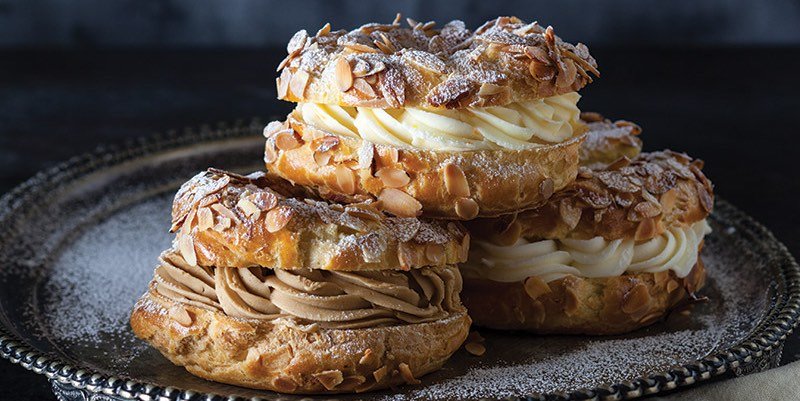 You know the ditty about love and marriage? Well, for us it's Paris and chocolate. And when you throw in French pastries, we're in heaven. And that's just where this Paris guided walking tour takes you. Follow a food-expert guide as you wander between Saint-Germain's iconic chocolate & pastry shops to learn the secrets and techniques of each. Did we mention all the sampling?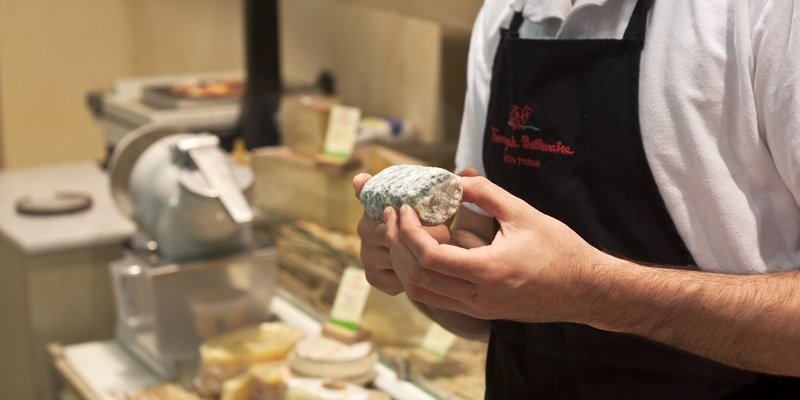 It's like getting a VIP pass into a cheese cellar in the Marais… with a Master Affineur at your side. In the aging cave you will sample seven classic French cheeses, along with wines, as you discover how cheese became one of the most revered foods of France. The small group is limited to 10 to ensure there's more cheese for you. Also see, Five Top Cheese Tastings In Paris…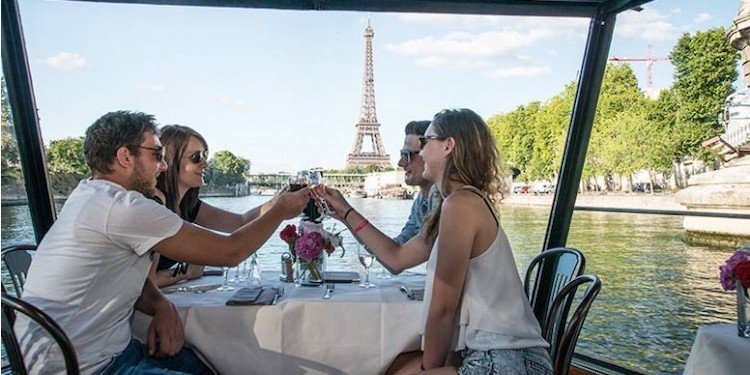 Here's an activity where you don't do anything except eat and drink — unless, that is, you want to look out the window at the fabulous monuments of Paris passing by. A cruise down the Seine on a bateau while being served a 3-course gourmet lunch is fun, casual, as well as delicious. Combine fine dining with a tour of Paris… riverside. This lunch cruise is very popular, so book early.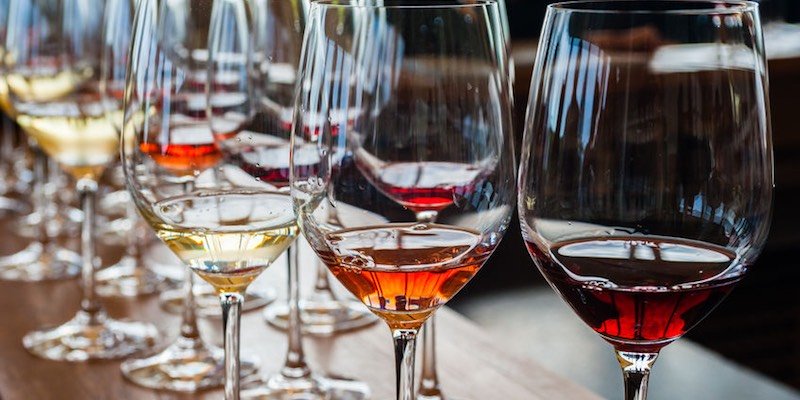 You simply cannot come to Paris without tasting French wine. Not allowed. The professional sommeliers on these fun and informal wine tastings cover a lot of wine territory and deliver an extensive tasting of wines in a charming wine bar smack in the center of Paris. We prefer the 2-hour grand cru wine tasting, but we also like the wine tasting + lunch option. Also see, Six Places to Taste Wine in Paris…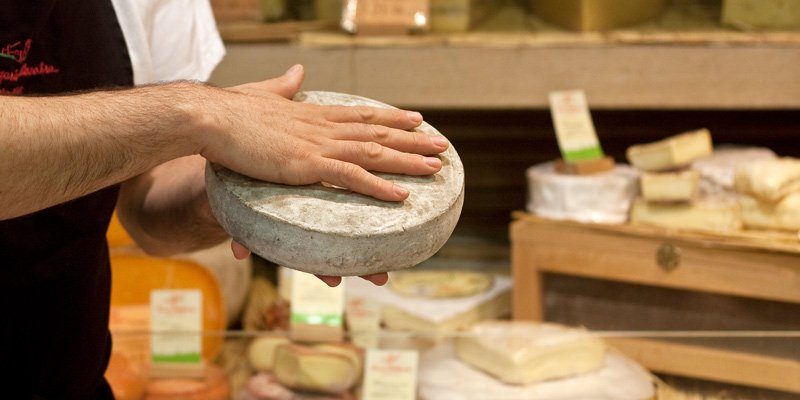 This is a wonderful way to learn about the food of Paris, exploring and tasting your way through fromageries, boulangeries and wine shops in one of the city's most famous neighborhoods. It's a chance to sample traditional French foods and learn about the craftsmanship involved in producing them. Morning tours are in the Latin Quarter, afternoon tours are in Montmartre.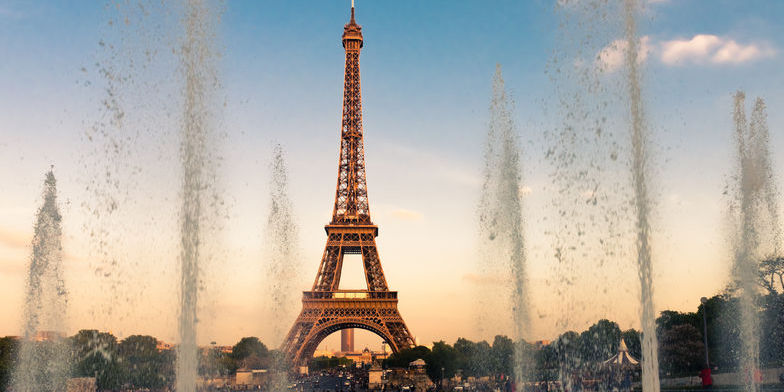 Visit the Eiffel Tower with priority access and enjoy a 3-course déjeuner up on the first level. You are met by your hostess at the base of the tower who conducts you past the long lines to the elevators, where you have free access to the 1st and 2nd levels of the Eiffel Tower. It's a wonderful way to lunch while you overlook the sights of Paris.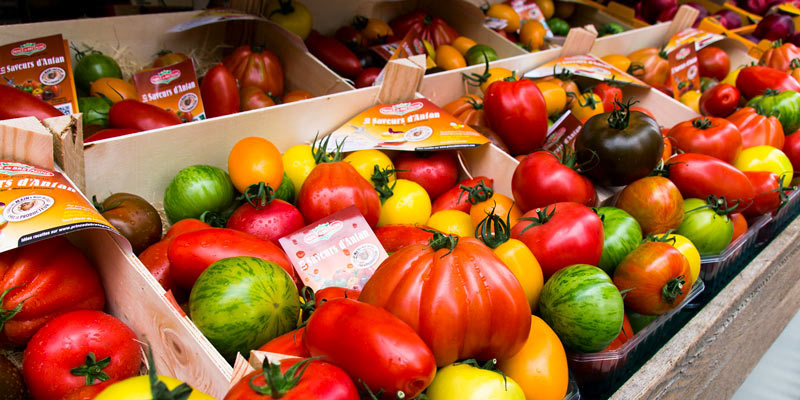 What better place to hone your French culinary skills than a cooking class in Paris? Join a Parisian chef in a small group setting (limited to 8) to tour a local fresh food market, then return to the Paris cooking studio to create a three-course meal. You will prepare a delicious lunch — including entree, main course and dessert — and enjoy the fruits of your labor with a glass of wine.
The Top Events in Paris
Things to Do in Paris April 2020
The Annual Paris Marathon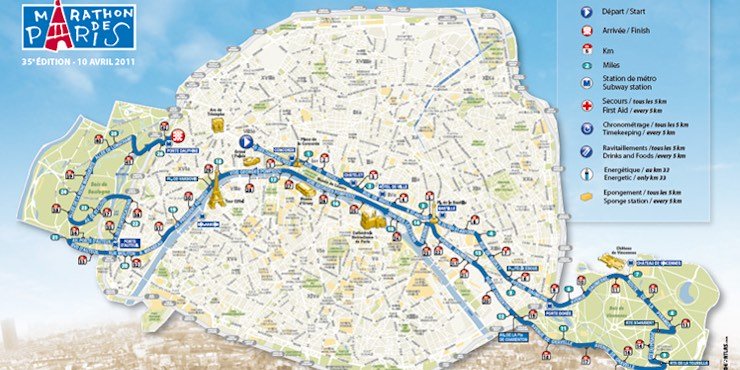 April sees the annual Paris Marathon that takes runners from Champs-Elysées near the Arc de Triomphe, to Bois de Vincennes and ending at the Bois du Boulogne. Take a peek at the map to see the complete route. When the Paris marathon began in 1976 it attracted only a small group of dedicated marathoners. Last year 57,000 runners from 145 countries ran the Paris Marathon.
• April 5, 2020
• Information…

Foire de Paris – The Grand Paris Expo
In April, visit the largest home show in Paris — it's been that way for 112 years! Discover the latest French decorating trends. (Who doesn't want in on that one?) More than 3,500 brands in Europe give you a chance to discover all the latest French house and home trends.
Paris Expo, Porte de Versailles
April 30 to May 11

Easter In Paris
Good Friday, April 10, 2020 – French National Holiday
Easter Sunday, April 12, 2020
Easter Monday, April 13, 2020 – French National Holiday

Art Paris – Art Fair
Art Paris brings together 120 international art galleries representing dozens of artists under the majestic roof of the spectacular Grand Palais. Expect to see a wide range of modern and contemporary art. Since its humble beginnings in 1999, Art Paris now attracts thousands of art lovers from around the world.
Grand Palais
April 2 to 5, 2020

Urban Art Fair Paris
20,000 art lovers, amateurs, enthusiasts, professionals, and collectors will gather to admire the works of 200 artists.
Carreau du Temple
April 23 to 26, 2020

Paris Roubaix Challenge 2020 Cycling Race
Amateur cyclists compete in the legendary "Hell of the North" race on three difficult routes.

International Rare Book & Fine Art Fair
Two hundred antique book dealers and experts will showcase thousands of artifacts representing European cultural history.
Grand Palais
April 24 to 26, 2020

Tour Auto Optic 2000
Ready, set, go! Car fans will flock to the Grand Palais to see vintage cars and their drivers before they leave Paris for a five-day race across France.
What's On at the Museums
Things to Do in Paris April 2020
The Advent of the Artist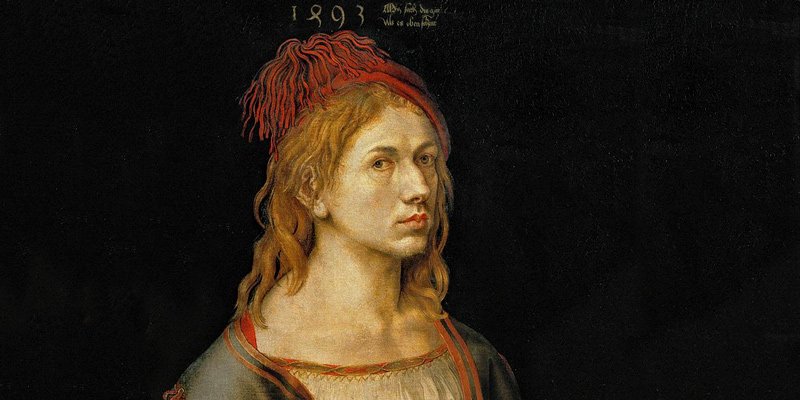 This season, the Louvre's Petite Galerie is featuring Renaissance artists Leonardo da Vinci, Donatello, Michelangelo and Albrecht Durer.
• Petite Galerie, Louvre
• Ends June 29, 2020
• Information…

Albrecht Altdorfer
A major artist of the German Renaissance, Altdorfer (1485-1538) is considered one of the founders of landscape painting.
Louvre
April 23 to August 3, 2020

The Land of Monsters
Léopold Chauveau (1870-1940) was a forgotten sculptor until his grandson donated his art to the Musée d'Orsay.
Musée d'Orsay
Ends June 29, 2020

James Tissot
Jacques Tissot (1836-1902) was a major artist of the late 19th century. This exhibition, the first since 1985, presents Tissot's iconic images, as well as his bold experiments.
Musée d'Orsay
Ends July 19, 2020

Yuan Jai
Taiwan-based artist Yuan Jai uses Chinese ink painting to make her famous bright, lush landscapes, jades, textiles, and ceramics.
Centre Pompidou
Ends April 27, 2020
Cézanne and the Master Painters – A Dream of Italy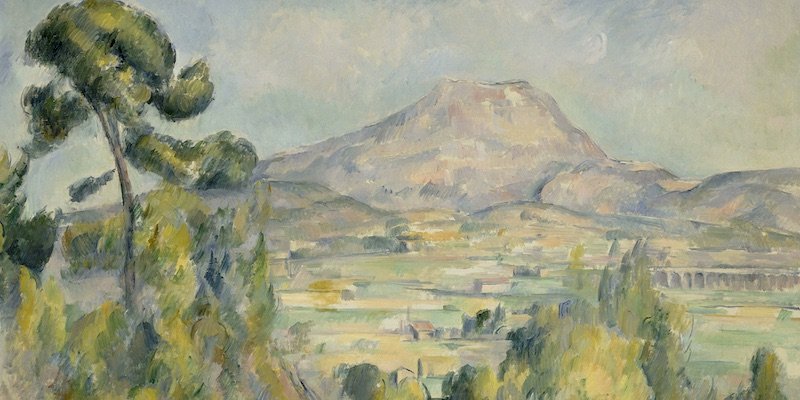 See sixty masterpieces from around the world by Tintoretto, El Greco, Ribera, Giordano, Poussin, Carra, Sironi, Soffici, Pirandello, Boccioni and Morandi showcasing the influences of Paul Cézanne's work.
• Musée Marmottan Monet
• Ends July 5, 2020


Giorgio de Chirico – Metaphysical Painting
The exhibition explores the connection between avant garde artist Giorgio de Chirico and the famous art dealer Paul Guillaume.
Musée de l'Orangerie
April 1 to July 13, 2020

Christo et Jeanne Claude – PARIS !
A major exhibition dedicated to environmental sculptors Christo and Jeanne Claude, and traces especially their Parisian period.
Ends June 15, 2020
Centre Pompidou
Neurons + Artificial Intelligence
The Pompidou modern art museum transforms itself into a science laboratory for innovation combining art, science, and engineering.
• Centre Pompidou
• Ends April 20, 2020
• Information…

Who is Gazing?
26 artists showcase their work focusing on the relationship between photography and film.
Musée Quai Branly
Ends July 12, 2020

Helena Rubenstein
Cosmetic legend Helena Rubinstein reveals her extensive African art collection.
Quai Branly
Ends June 28, 2020

Picasso. Comics
The exhibition highlights the connection between Pablo Picasso and his love of comics.
Musée Picasso
Ends July 21, 2020

Picasso. Poet
This exhibit explores Picasso and the written word.
Musée Picasso
Ends July 21, 2020

In the Drawing Room – Masterpieces from the Prat Collection
See Louis-Antoine and Véronique Prat's private collection, one of the world's most important treasuries of French drawing.
Petit Palais
Ends July 12, 2020

The Supermarket of Images
Photographs, drawings, paintings, videos, films, digital works and multimedia installations explore the material world.
Jeu de Paume
Ends June 7, 2020