50 Great Things To Do In Paris In The Month Of March, 2019
Springtime in Paris is a magical time. We know, we know; we say that about every season in Paris, but in Spring is seems particularly true! In the parks — from Luxembourg Gardens to the Tuileries to Jardin des Plantes — flowers will be blossoming in a riot of color.
Expect sunshine with patches of rain, but whatever the weather, March in Paris offers glorious events, museum exhibits, day trips to Versailles, and concerts performed in historic venues.
Most Popular Activities
Things to Do in Paris March 2019
Eiffel Tower Skip-the-Line Tour – No Waiting!
A Paris Insiders Guide Favourite
This is one of the best Insiders tips we've ever devised. You don't want to waste your precious time in Paris waiting in line, do you? But, the lines at the Eiffel Tower are aways long. The solution is to book a skip-the-line tour, and let your guide lead you right to the elevator, tickets in hand. It's worth it! Likely to sell out.
Moulin Rouge, Eiffel Tower, & Seine River Cruise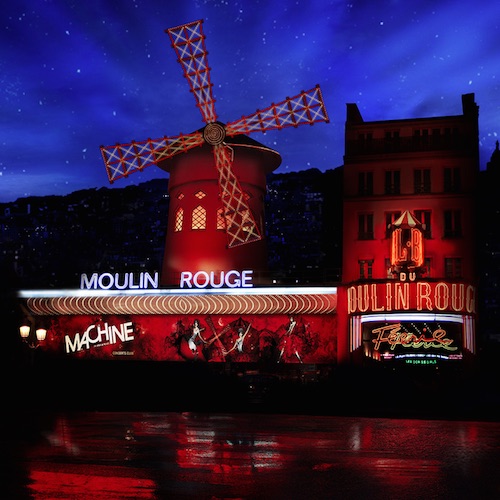 What better way to spend an evening in Paris than with these three iconic activities? Begin by dining on the Eiffel Tower, gazing down at the Paris vista below you. A romantic evening cruise follows, showing the lights of the city. To crown the evening, you're whisked to Montmartre for a cabaret show at the world-famous Moulin Rouge. Champagne is included, of course!
Privilege Dinner Cruise with Hotel Pickup
A Paris Insiders Readers' Favourite
What we like about this activity is how it seamlessly combines the best of Paris. Plus, it includes our favorite French word – "privilege". This means you are guaranteed a window table on the boat for the best views. As you drift by the best of Paris, dining on your French multi-course meal, a trio of musicians and a singer serenade you.
Dinner on the Eiffel Tower + River Cruise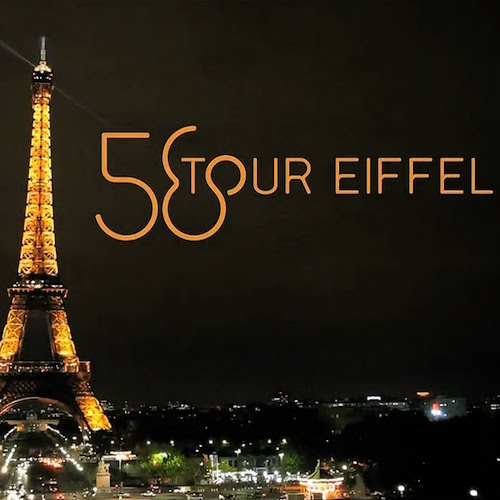 Here is another best-of-Paris extravaganza that we like — you dine and explore on the world's most famous tower. The evening includes skip-the-line tickets that get you to the tippy-top of the Eiffel tower. Then there's a 3-course dinner at 58 Tour Eiffel restaurant. The evening ends with a nighttime Seine River cruise.
Skip-the-Line Louvre Museum Guided Tour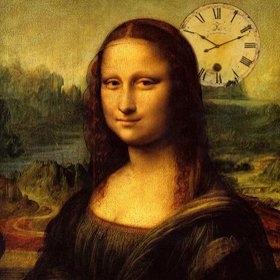 Avoid standing in line at the Louvre, and make the most of your time in Paris. This private tour gets you ahead of the loooong lines and into the world's largest & most popular museum. Group size is limited so personal attention is guaranteed. Highlights include the Venus de Milo, the Winged Nike of Samothrace and of course Mona!
Champagne Cruise Along the Seine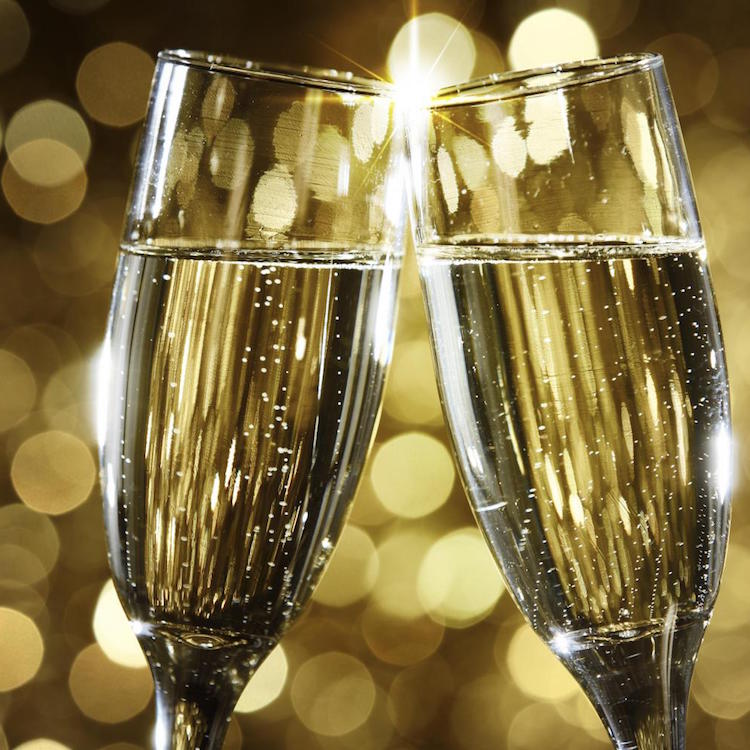 What better time than the beginning of springtime for a relaxed, champagne-fuelled boat ride down the Seine? All you have to do is sit back and enjoy the scenery. And what a scenery it is! Glide past world-famous monuments while sipping bubbly and discovering that perhaps the best way to see the City of Lights is on a bateaux. Thursday, Friday, Saturday.
Two Tours in One – Night Bike Ride + River Cruise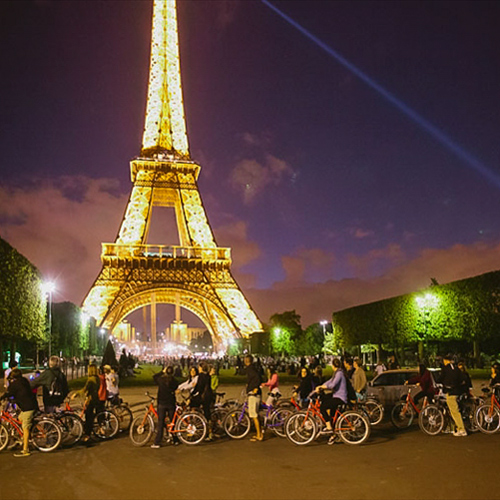 Spring arrives this month, and it's a good time for a fun-filled guided cycling tour around the city's most famous monuments and landmarks. You'll cruise around the ancient streets of the Islands and then hop on a river boat for a nighttime cruise on the Seine. A glass of wine is included, bien sûr!
Moulin Rouge Dinner + Cabaret Show + Hotel Transportation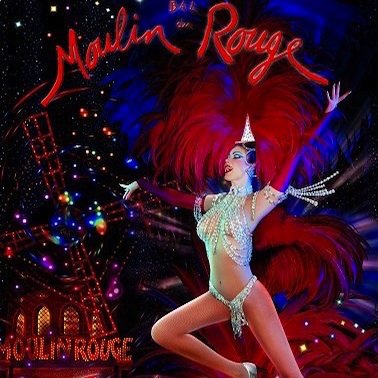 Dine at the Moulin Rouge and take in the number-one rated cabaret in Europe. It's the easy way — no need to figure out how to get there or what to do when you're ready to leave. Moulin Rouge regularly sells out weeks in advance, so book ahead of time to avoid disappointment.

Moulin Rouge – Cabaret Show Only
If you already have other plans for dinner, then catch one of the late shows at Moulin Rouge. Complete with champagne, of course! Likely to sell out.
Paris-in-One-Day Sightseeing Tour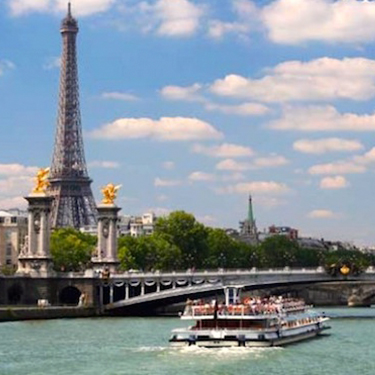 Louvre + Seine River Cruise + Eiffel Tower. This smart tour gets you to the best of the city in a single day. Skip past the lines and into the Louvre for the highlights, then take a Seine river cruise the Eiffel Tower for a skip-the-line lunch at restaurant 58 Tour Eiffel. But you're not done yet — visit Notre Dame Cathedral on the picturesque Île de la Cité. Everything is included – : entrance fees, lunch, and river cruise.
Ghosts & Legends Night Walking Tour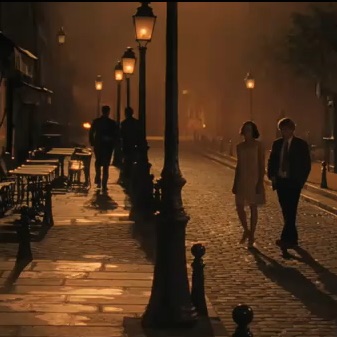 With 2,000 years of history you know you're going to find mysteries and eerie events in Paris. So, join your guide to travel the ancient streets and learn about ghosts, plagues, and things that go bump in the night.
Perfumer's Apprentice Workshop at Fragonard
Fragonard is an historic perfume house in Paris, famous worldwide, Now, you, too, can learn the art of perfume making from the experts at Fragonard. in the heart of the Opera district you'll discover the secret arts of scent. You also mix your own secret Eau de Cologne to take home with you!
Catacombs of Paris with VIP Access
Beneath Paris is a secret world where 6 million Parisians are laid to rest. You can now visit the creepy/fascinating Paris Catacombs with an expert guide who not only skips you past the line, but explains the history of this eerie landmark. You also get to visit the darkest corners, usually off limits to visitors. You're allowed to hold hands !
Vintage Tour of Paris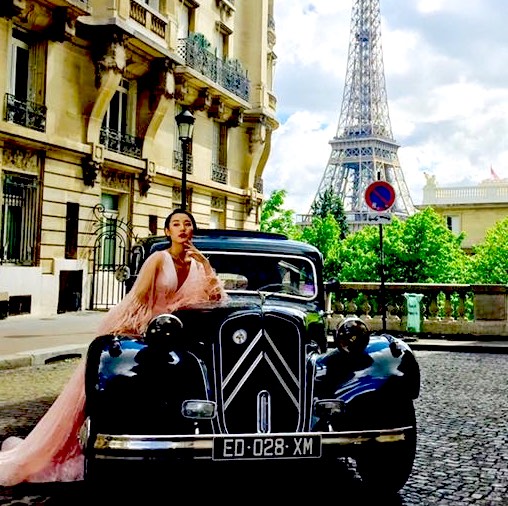 As we say in our review, this is "retro luxury from another era." It's like you're starring in your own movie, set in 1940s Paris. That's how we felt when we toured the city in a sleek, black Citroën Traction Avant, driven by a "gentleman driver". It's so much fun seeing the sights like this, and made even better with the sun-roof opened all the way.
VIP Louvre + Eiffel Tower + Notre Dame + Montmartre
We love this exclusive VIP city tour that gets you skip-the-line access to two of the most popular sights in Paris. We also like the hotel pick-up and return and the small group size for personal attention. Expert guides lead you through each of the attractions, so you learn a lot. It's a full day tour, and you really see a lot of Paris.
Airport Transfers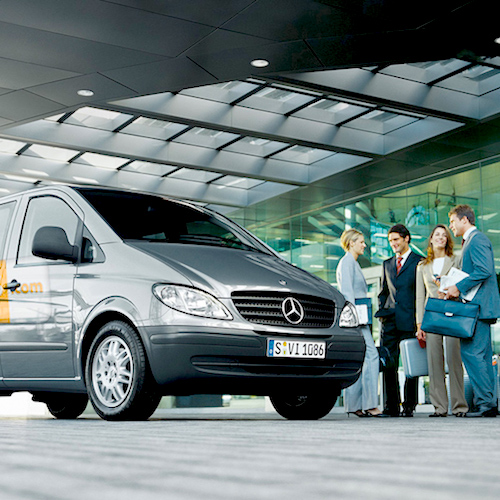 This is a great Insiders tip. Once your plane finally lands in Paris you still have to find your way into the city. It's best to arrange your transportation from the airport into central Paris before you leave home — know what's going to happen when you arrive. An easy and affordable way to do that is to book a shuttle van service right to your hotel. Here's a service our readers like, convenient and cheaper than a taxi.
Manu Prestige VIP Private Service
Here's an even better tip. Give yourself a break (and a treat) and arrange for our Paris pal and professional driver, Manu, to meet you at your gate, grab your luggage, and gently place you in the back seat of his luxurious Mercedes S-Class. You're worth it, and we know from hard experience that this is the only way to do it !
The Top Day Trips From Paris
Things to Do in Paris March 2019
Best of Versailles Small-Group Day Trip + Grand Canal Lunch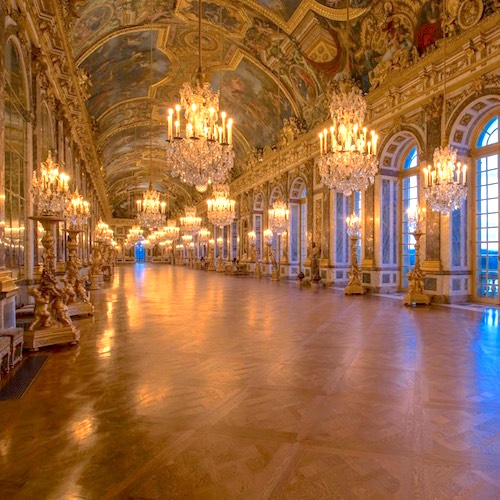 Don't waste your time and energy getting to Versailles and waiting in line. Instead, go the royal route on this tour with round-trip transportation from your hotel, entrance fees, and a guided tour of the palace and spectacular gardens. Of course you'll see the State Apartments and the Hall of Mirrors, but you'll also enjoy a classic lunch by the Grand Canal.
Versailles by Bike – Day Tour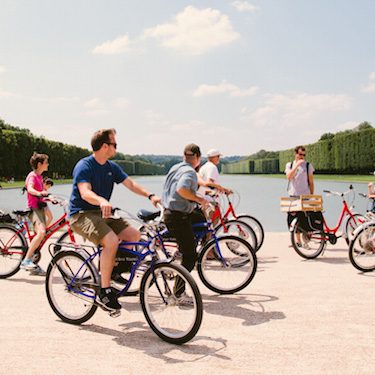 More fun than walking is pedalling your way around this magnificent garden and chateau. This is a 2-in-1 tour that starts out with you cruising the country around Versailles. Your guide takes you through the forests and pastures, to the local market and then on to the gardens of Versailles to visit the historic buildings. Afterwards, use your passes to explore the Chateau de Versailles as long as you like.
Spend a Day in the Champagne Region
A Paris Insiders Guide Favourite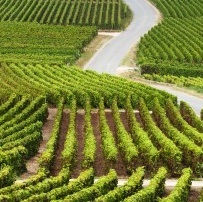 Focus on the bubbles on a posh day trip to the Champagne country, an hour from Paris. You are met at your Paris address and driven through the beautiful wine country to a famous champagne house. There's lunch at a boutique winery plus a guided tasting of the Grand Crus of Champagne. Taste as much as you want, you're not driving!

Private Trip to Champagne
Even better is this highly-rated private trip to Champagne with a wine expert who give you his (or her) undivided attention as you explore the bubbly… privately.
Visit the Chateaux of the Loire Valley
A Paris Insiders Guide Favourite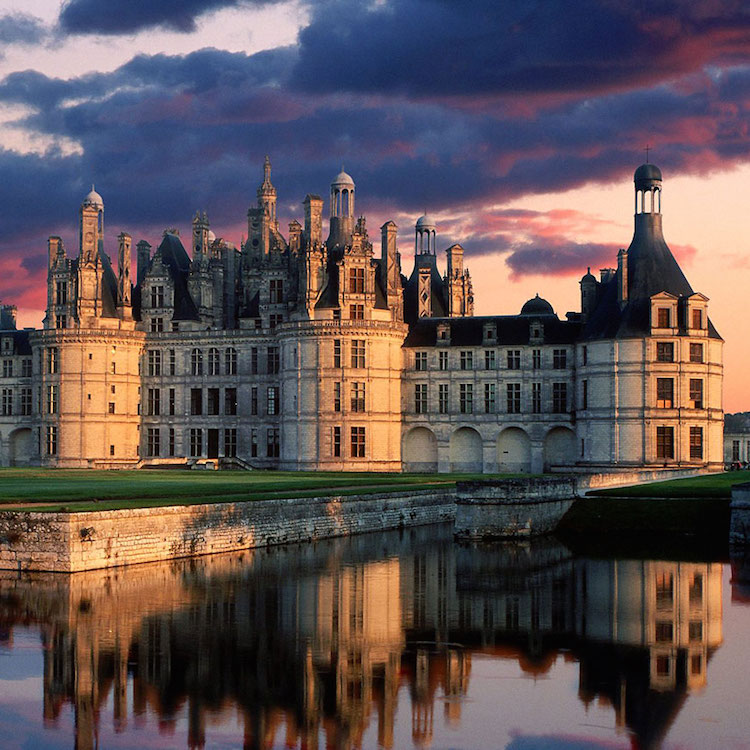 Perhaps the most famous area of France outside of Paris is the Loire Valley — home to some of the most impressive castles in the world. This fun day trip from Paris gets you to the three most important chateaux – Cheverny, Chenonceau and Chambord. This tour, with an expert guide, is an easy day trip from Paris.
Visiting the D-Day Beaches from Paris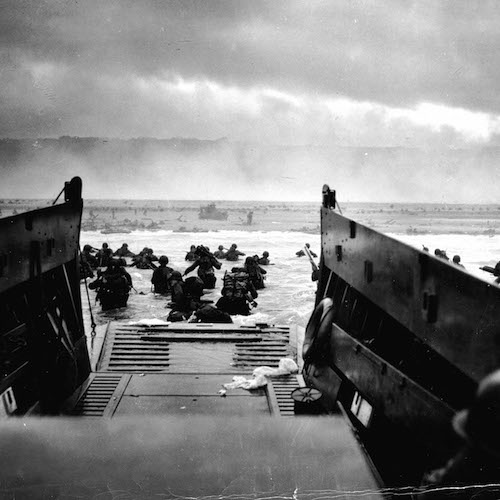 On this small-group day trip from Paris you are driven through the beautiful Normandy countryside to the important D-Day sites. The landing beaches themselves, and the nearby cemeteries, can be very emotional experiences. We recommend this tour because your personal driver picks you up at your Paris address.
Essential Day Trips from Paris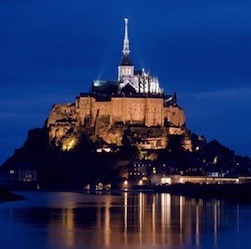 As we say, there is a lot to see in France just beyond the Paris city gate, and these are just a few of the day trips we like. We always advise to set aside one or two days to explore more of France to make your visit more memorable. We've put together reviews and recommendations in a couple of articles about our favourite day trips.
• Essential Day Trips from Paris…
Classical Music, Opera & Ballet
Things to Do in Paris March 2019
Terry Gilliam's Benvenuto Cellini – Paris Opera
Yes, it's that Terry Gilliam, of Monty Python fame, and critics are calling his production of Berlioz's opera a triumph. The epic story of sculptor Benvenuto Cellini and his lover Teresa, the opera is brilliant, beautiful, and robust, filled with swagger and gusto.
• Opera Bastille
• March 23, 26, 29. April 1, 4, 7, 11 & 14

Performances at La Sainte Chapelle
You're going to love listening to classical music performed in the stunning La Sainte Chapelle. Come for the music and be dazzled by the recently restored mile-high stained glass windows and the Gothic architecture. Sitting amongst these magnificent windows is an experience not to be missed, especially while listening some of the greatest pieces of music ever composed.

Sainte Chapelle Featured Concerts in March
Benjamin Millepied & Maurice Bejart – Paris Ballet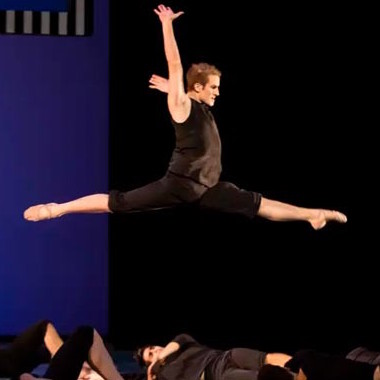 If you're going to see one ballet in your life, see it in Paris. This season the Paris Opera Ballet performs Benjamin Millepied's version of Daphnis et Chloé with music by Ravel, costumes by Christian Lacroix, and choreography by George Balanchine. Another work set to Ravel by Maurice Béjart is also performed.
• Opera Bastille
• Dates throughout March

Onegin – Paris Ballet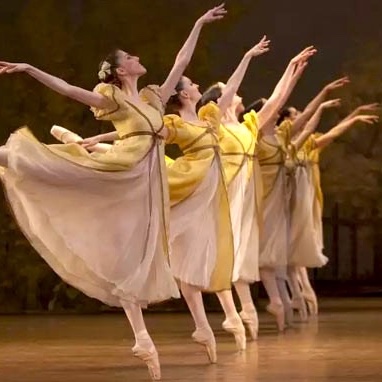 Passion and unrequited love are the dramatic themesf of this ballet based on Pushkin's novel. The story of follows Russian dandy, Eugene Onegin with music by Tchaikovsky and choreography by dance legend John Cranko.
• Palais Garnier
• Dates throughout March

Orphée et Eurydice – Paris Ballet
A masterpiece dance opera in four parts with choreography by the legendary German dancer, teacher and ballet director Pina Bausch and music by classical French & Italian composer Christopher Gluck (1714-1787).
• Palais Garnier
• Throughout March & April

La Madeleine
A wonderful place to enjoy classical music is the historic church of La Madeleine, one of the most celebrated churches in Paris and a neo-classical gem famous for its pipe organ built in 1846.

La Madeleine Featured Concerts in March
Chopin by Candlelight at Eglise Saint-Ephrem
It's hard to beat a classical music concert in a historic church on the Left Bank in Paris, especially when it's performed by candlelight. After the performance stroll the romantic streets of the Latin Quarter.

Other Music at Eglise Saint-Ephrem
Notre Dame Cathedral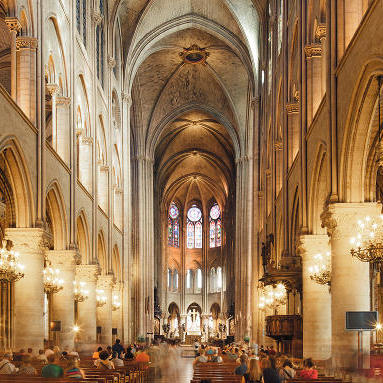 It's spine-tingling to attend a concert at Notre Dame Cathedral. You're surrounded by nearly a thousand years of history, with light streaming in through majestic Gothic stained-glass windows. Only ticket holders are allowed into the cathedral for these special evening performances.

Notre Dame Concerts in March
RECITAL TO COMMEMORATE THE 150TH ANNIVERSARY OF THE CAVAILLÉ-COLL ORGAN
March 6, 8 & 13
→ Reserve Tickets…
SOLOISTS OF THE MAÎTRISE NOTRE-DAME DE PARIS
March 20
→ Reserve Tickets…
STABAT MATER, GREGORIAN CHANTS & MEDIEVAL MUSIC
March 27
→ Reserve Tickets…
Easter Concerts in Paris
Easter falls on the last weekend in March and the first days of April, so here we present all the Easter concerts in Paris.
AVE MARIA AND ADAGIOS – EASTER CONCERT
La Madeleine
April 2
→ Reserve Tickets…
MOZART, CHOPIN, DEBUSSY & TCHAIKOVSKY
Saint Ephrem
April 2
→ Reserve Tickets…
EASTER CONCERTS AT LA SAINTE CHAPELLE
La Sainte Chapelle
March 30 to April 2, 2019
→ Reserve Tickets…
Classical Music Concerts in Paris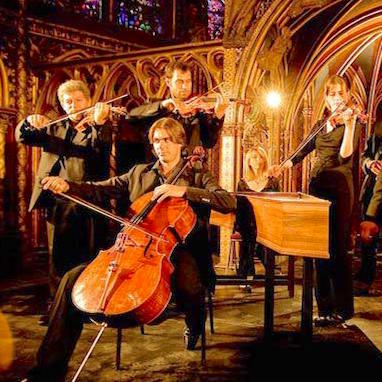 One of our very best things to do in Paris is to attend a classical music concert. We love to hear favorites by Mozart, Pachelbel, Vivaldi, Satie, and other master composers in the city's ancient churches and its other performance venues, new and old. Popular concerts in March are at Palais Garnier, Opera Bastille, Notre Dame Cathedral, and Saint Ephrem.

The Top Food & Wine Activities
Things to Do in Paris March 2019
Chocolate & Pastry Walking Tour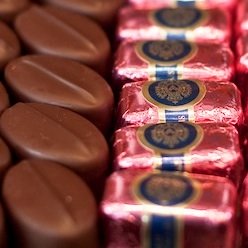 Paris + chocolate + pastries. Patisseries and chocolatiers are two of the most important Paris food shops… to us, at least. Don't miss the chance to go behind-the-scenes on this VIP walking and tasting tour. Taste regional specialties and find out how all those delectable delights are made.
Wine Tasting in the Heart of Paris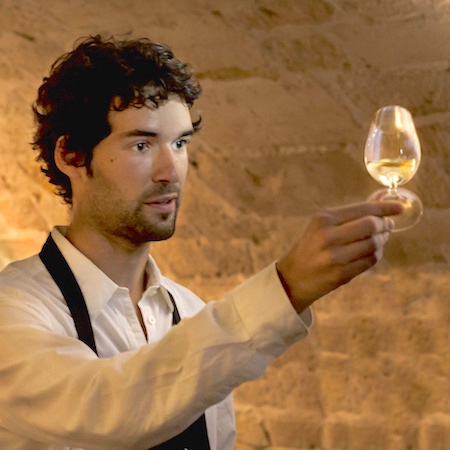 These fun wine tastings cover a lot of wine territory. The professional sommeliers deliver an extensive tasting of wines in a charming wine bar steps from the Louvre. We recommend you sign up for the 2-hour grand cru wine tasting since it's not often you'll get a chance to taste a flight of some of the best wines of France. We also like the wine tasting + lunch option.
Gourmet French Food Walking Tour
Take a guided stroll through the food of Paris, exploring and tasting your way through fromageries, boulangeries and wine shops. Sample traditional French foods and find out about the craftsmanship that is involved in producing them. Morning tours are in the Latin Quarter, afternoon tours are in Montmartre.
Eiffel Tower Gourmet Dinner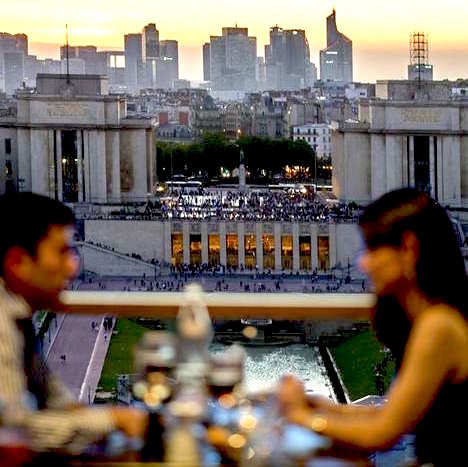 Dine on a 4-course classic French meal with wine as you gaze down on Paris — taking in a birds-eye view of the river Seine below you as well as the Champ de Mars, Les Invalides, Montparnasse Tower, Montmartre. Your priority-access pass gets you past the lineups and up the tower to restaurant 58 Tour Eiffel.
La Marina de Paris Dinner Cruise on the Seine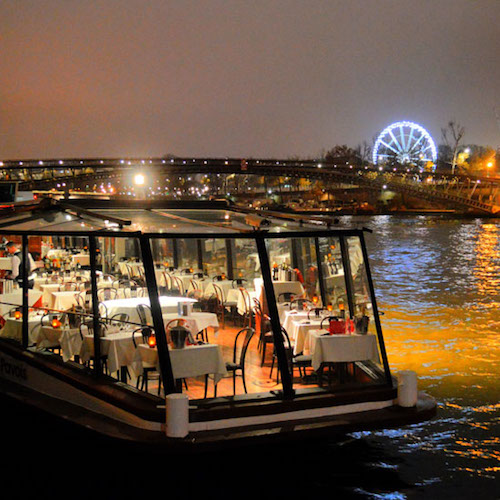 One of the loveliest activities in Paris is to spend the evening gliding along its famous river while watching the city lit up. Even better, you're also dining, at a private table, on a 3-course classic meal. There's wine and champagne and a relaxing river boat ride. Round trip hotel transportation is included — just another reason we like this dinner cruise.
Market Tour & Classic French Cooking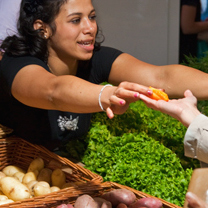 Have you ever dreamed of taking a cooking class in Paris? This popular class guides you (under the tutelage of a Paris chef) to create an entire French meal — entrée, plat, et dessert. At the end of the cooking, sit down and enjoy your creations. Be sure to choose the option that includes a guided tour of the local markets to meet butchers, fishmongers, and produce sellers as you gather the fresh ingredients for your class.
French Macarons Cooking Class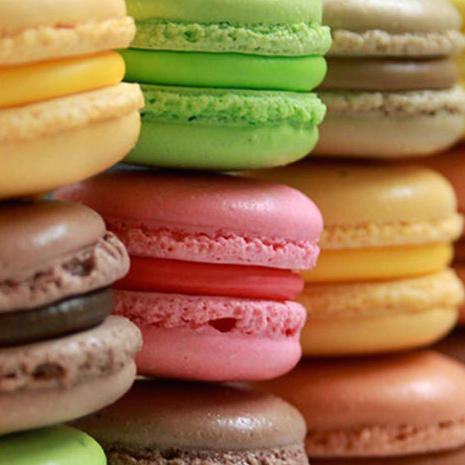 These heavenly, melt-in-your-mouth confections are still the rage in Paris and now around the globe. It's a dream come true to attend a cooking class in Paris and learn how to make your own delicate meringue-based morsels. Class size is limited to eight people, so you get lots of individual attention from Chef Marthe to learn how to assemble the creamy filling just so.
The Food & Wine of the Marais – NEW!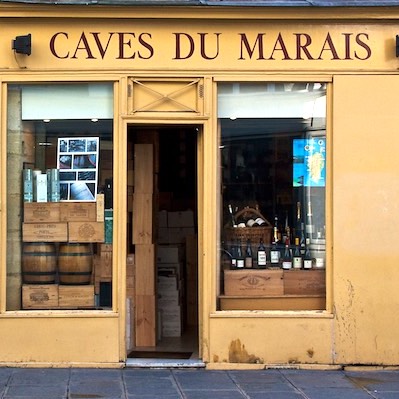 This is a new food tour that visitors are loving — and rewarding with 5-star reviews. It takes you around the historic Marais neighborhood to visit the top food & wine shops. What do you taste? The best food of France, like cheese, charcuterie, baguettes, chocolate, and the most famous wines. And it all starts out at the oldest food market in Paris.
The Best Events in Paris
Things to Do in Paris March 2019
Easter Sunday is April 1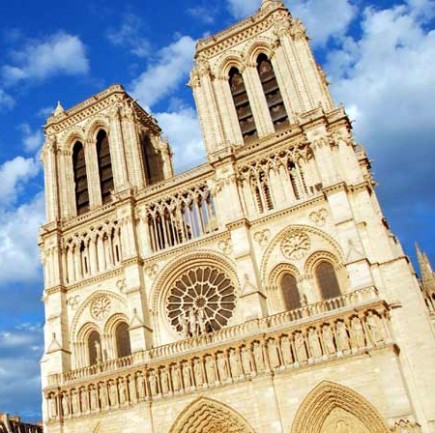 If you're going to attend Easter Service at Notre Dame, plan on arriving quite early. First Mass is at 8:30 AM. For more information on Easter holiday events and Easter services, visit our Guide to Easter in Paris.
• Notre Dame Easter Services…
Le Carnival des Femmes
It's a parade, it's a celebration, it's Paris! There's a unique theme for each year's Annual Woman's Carnival. Women (and men) are invited to dress up and promenade from the Place Gambetta to the boulevards of Menilmontant, Belleville and the rue du Faubourg du Temple.
• Place du Chatelet
• Website…
Semi de Paris – Paris Half-Marathon
The running event attracts 37,000 runners and starts from the Chateau de Vincennes.
• March 4, 2019
• Website…
St. Patrick's Day in Paris
Head to one of the many Irish pubs in the city.
• Friday, March 17, 2019
Cinema du Reel Film Festival
View a fresh batch of international documentary and independent films.
• Centre Pompidou
• March 23 to April 1, 2019
• Website…

What's On at the Museums
Things to Do in Paris March 2019
The Art of Pastel – From Degas to Redon
Due to the fragile nature of pastels, most of the works in this very special exhibition are rarely on display. View rare works by Berthe Morisot, Auguste Renoir, Paul Gauguin, Mary Cassatt, Edgar Degas, and Odilon Redon.
• Musee d'Orsay
• Ends April 8, 2019
• Information…

France Viewed from the Grand Siècle
100 drawings by 17th-century engraver Israel Silvestre (1621-1691).
Louvre Museum
March 14 to June 25, 2019

Power Plays
Fifty works illustrating the evolution of political power.
Petit Palais
Ends July 2, 2019

César
A collection of the works of modern artist, César Baldaccini (1921-1998).
Pompidou Centre
Ends March 26, 2019

Jim Dine – Paris Reconnaissance
Centre Pompidou
February 14 to April 23, 2019

David Goldblatt – South African Photographer
Centre Pompidou
February 21 to May 7, 2019

Before the Incas – Gods and Kings in Ancient Peru
Musée du Quai Branley
Ends April 1, 2019

Susan Meiselas – Mediations
Jeu de Paume
February 6 To May 20, 2019

Real & Imaginary Depictions of the Orient
Musée Delacroix
January 11 to April 2, 2019

Corot – Painting the Human Figure
Musée Marmottan Monet
February 8 to July 8, 2019

Margiela, Belgian Fashion Designer
Palais Galliera
March 3 to July 15, 2019

Mary Cassatt – American Impressionist In Paris
Musée Jacquemart André
March 9 to July 23, 2019