55 Great Things To Do In Paris In The Month Of March, 2020
Paris in March is a special time. We know, we know; we say that about every month in Paris, but March signals a change in the seasons. In Paris parks — from Luxembourg Gardens to the Tuileries to Jardin des Plantes — flowers will be blossoming in a riot of color.
Although you might experience patches of rain along with the sunshine, March events in Paris offer many things to do, from stellar museum exhibits and day trips to Versailles & Giverny to concerts, ballets, and operas performed in the glittering Palais Garnier and other historic venues.
Most Popular Activities
Things to Do in Paris March 2020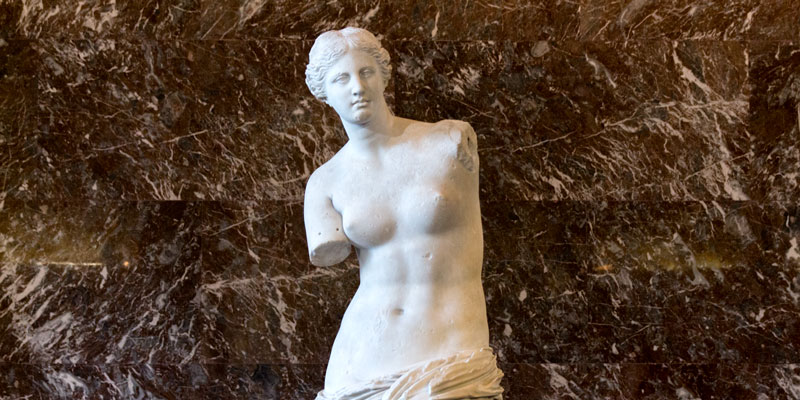 Avoid standing in line at the Louvre, and make the most of your time in Paris. This private tour gets you ahead of the loooong lines and into the world's largest & most popular museum. Group size is limited so personal attention is guaranteed. Highlights include the Venus de Milo, the Winged Nike of Samothrace and of course Mona!

This is our personal favorite way to visit the Louvre. No surprise there! It's a full-evening event that combines three top activities — being in Paris, viewing world-famous art with a guide who can explain it all, and wine tasting with an expert sommelier in the most popular wine cellar in Paris. You also get to skip the lines at the Louvre.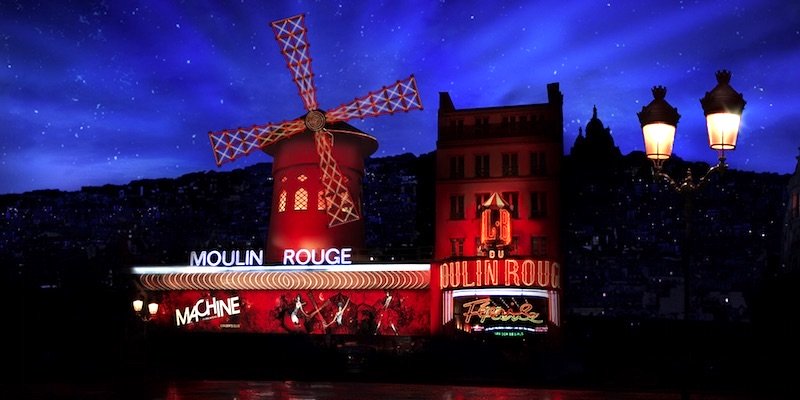 What better way to spend an evening in Paris than with these three iconic activities? Begin by dining on the Eiffel Tower, gazing down at the Paris vista below you. A romantic evening cruise follows, showing the lights of the city. To crown the evening, you're whisked to Montmartre for a cabaret show at the world-famous Moulin Rouge. Champagne is included, of course! Also see, 7 Ways To See The Hottest Show in Town…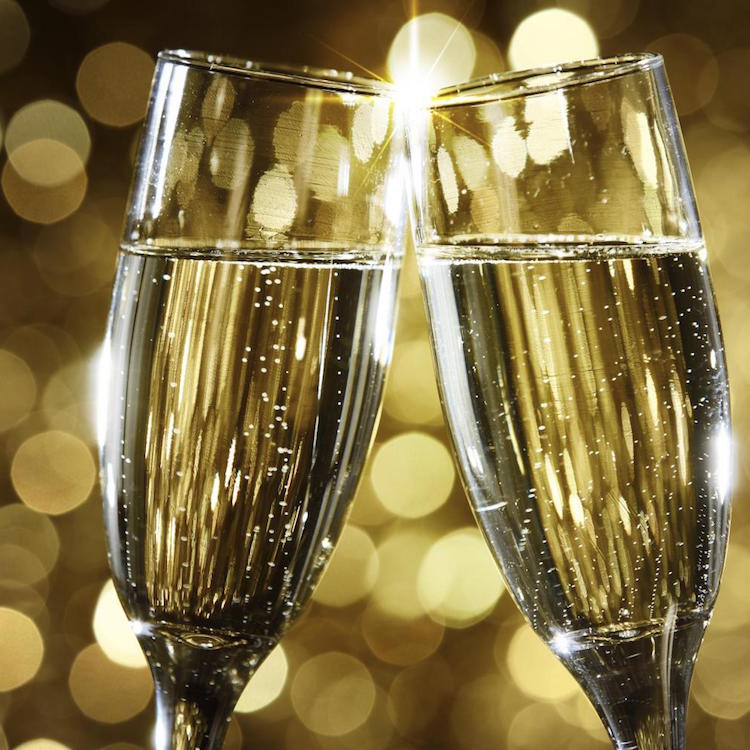 The beginning of spring seems to us the perfect time for a relaxed, champagne-fueled boat ride down the Seine. All you have to do is sit back and enjoy the scenery. And what a scenery it is! Glide past world-famous monuments while sipping bubbly and discovering that perhaps the best way to see the City of Lights is on a bateaux. Thursday, Friday, Saturday.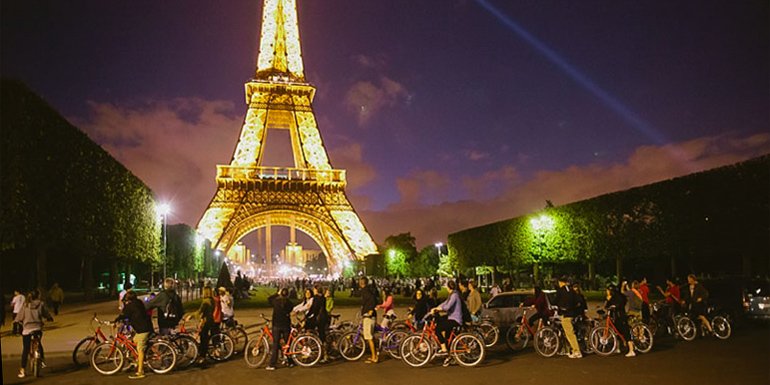 As we say, spring arrives this month, and it's a good time for a fun-filled guided cycling tour around the city's most famous monuments and landmarks. You'll cruise around the ancient streets of the Islands and then hop on a river boat for a nighttime cruise on the Seine. A glass of wine is included, bien sûr!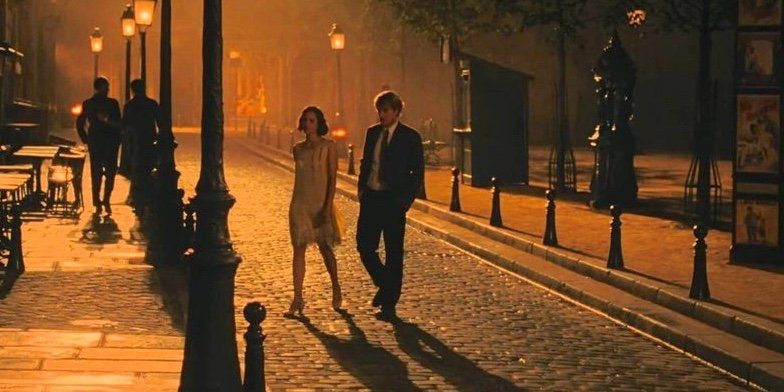 With 2,000 years of history you know you're going to find mysteries and eerie events in Paris. So, join your guide to travel the ancient streets and learn about ghosts, plagues, and things that go bump in the night. Ooooo. Also see, The 10 Best Walking Tours Of Paris…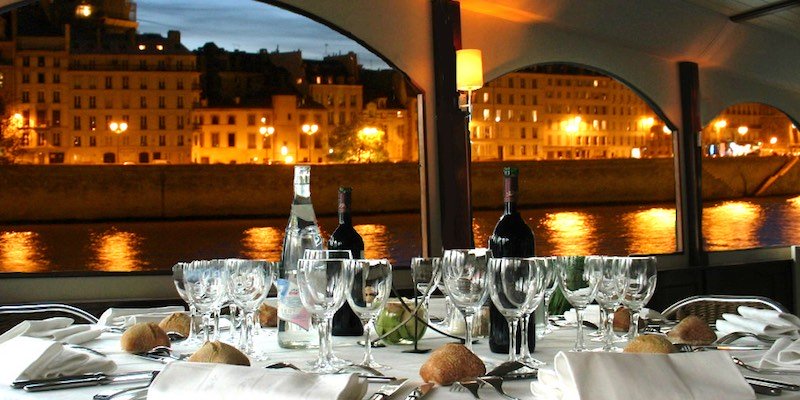 What we like about this activity is how it seamlessly combines the best of Paris. Also, it includes our favorite French word – "premier". This means you are guaranteed a window table at the front of the boat for the best views, plus wine, plus champagne…. As you drift by the best of Paris, dining on your French multi-course meal, a trio of musicians and a singer serenade you. Also see, The Six Top Dinner Cruises in Paris…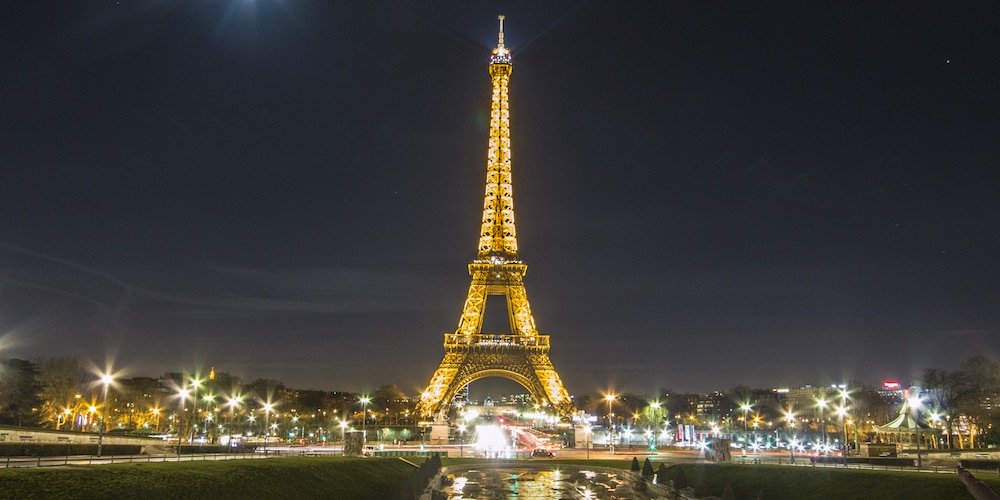 Here is another best-of-Paris extravaganza that we like — you dine and explore on the world's most famous tower. The evening includes skip-the-line tickets that get you to the first level of the Eiffel tower. Then there's a 3-course dinner at 58 Tour Eiffel restaurant. The evening ends with a nighttime Seine River cruise. Also see, The 6 Best Evenings In Paris…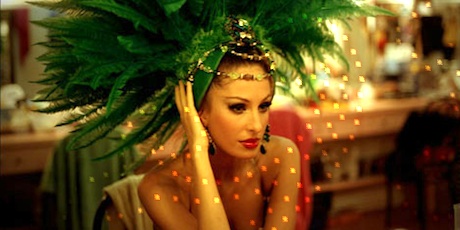 Dine at the Moulin Rouge and take in the number-one rated cabaret in Europe. It's the easy way — no need to figure out how to get there or what to do when you're ready to leave. Moulin Rouge regularly sells out weeks in advance, so book ahead of time to avoid disappointment.

If you already have other plans for dinner, then catch one of the late shows at Moulin Rouge. Complete with champagne, of course! A nighttime tour of Paris is also part of the package.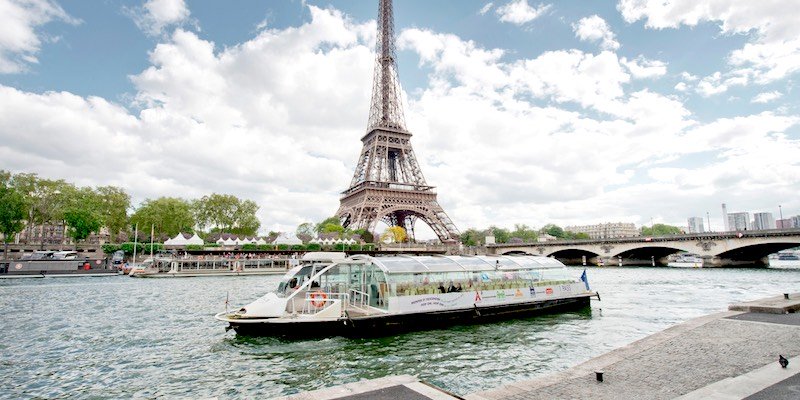 Louvre + Seine River Cruise + Eiffel Tower. This smart tour gets you to the best of the city in a single day. Skip past the lines and into the Louvre for the highlights, then take a Seine river cruise to the Eiffel Tower for a skip-the-line lunch at restaurant 58 Tour Eiffel. But you're not done yet — visit Notre Dame Cathedral on the picturesque Île de la Cité. Everything is included – entrance fees, lunch, and river cruise.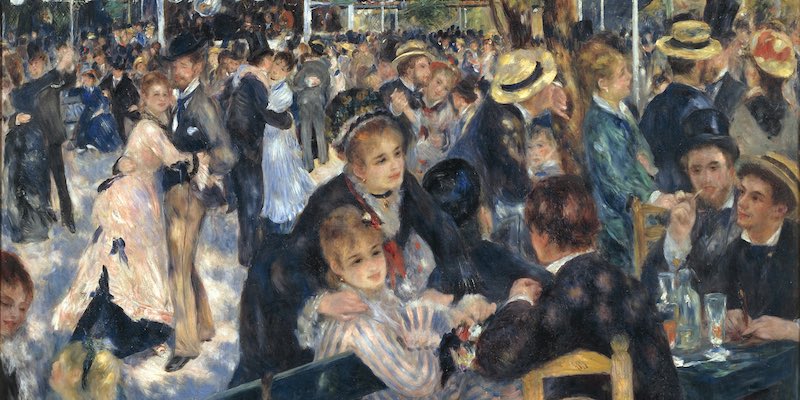 Take a guided stroll through this hilltop quartier that was once the haunt of artists and poets. Today, it's a fascinating quartier of shops and sights with an artistic flair. You see Van Gogh's house, the windmill cabaret painted by Renoir, the site of Picasso's early studio, and more. Also included is a skip-the-line ticket for the famous Impressionist museum, Musée d'Orsay. This activity has hundreds of 5-star reviews, so be sure to book early.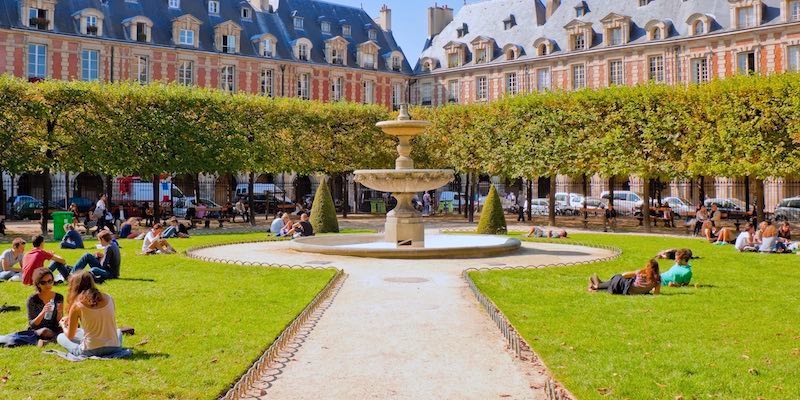 Trending in the 17th century, the Marais was home to Paris aristocracy, when they filled the district with their mansions. Trending again in the 21st century, the Marais today is home to chic boutiques, museums, restaurants and secret gardens. Revisit history with an expert guide as you stroll among ancients buildings and modern shops. You'll soon be joining all those locals who list this as their favorite district in Paris.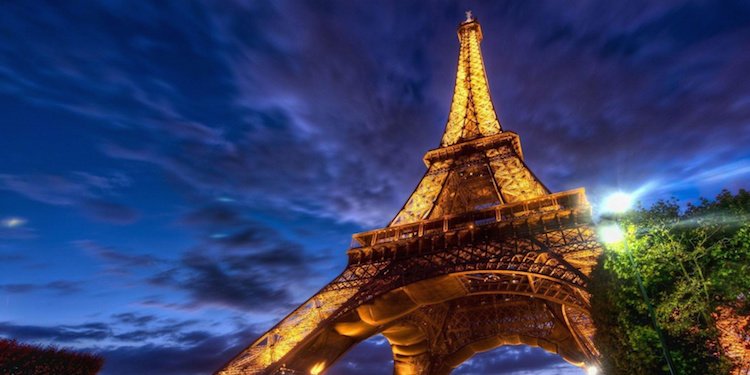 Because it's so popular, you can always expect to find long lines at the Eiffel Tower. We always try to find a way to skip the queues by booking an Eiffel Tower activity, and we've found quite a few of those. Since availability at the Tower changes, the best way to approach a no-wait ET visit is to check with the Skip the Eiffel Tower Lines link below. Also see, Big List of Eiffel Tower Tours…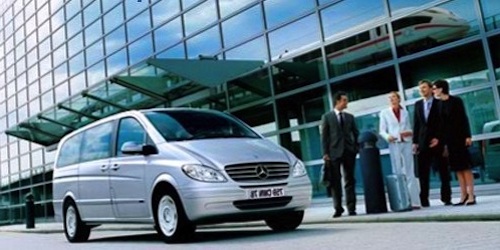 This is a great Insiders tip. Once your plane finally lands in Paris you still have to find your way into the city. It's best to arrange your transportation from the airport into central Paris before you leave home — know what's going to happen when you arrive. An easy and affordable way to do that is to book a shuttle van service right to your hotel. Also see, Airport Transfers – Our Complete Guide…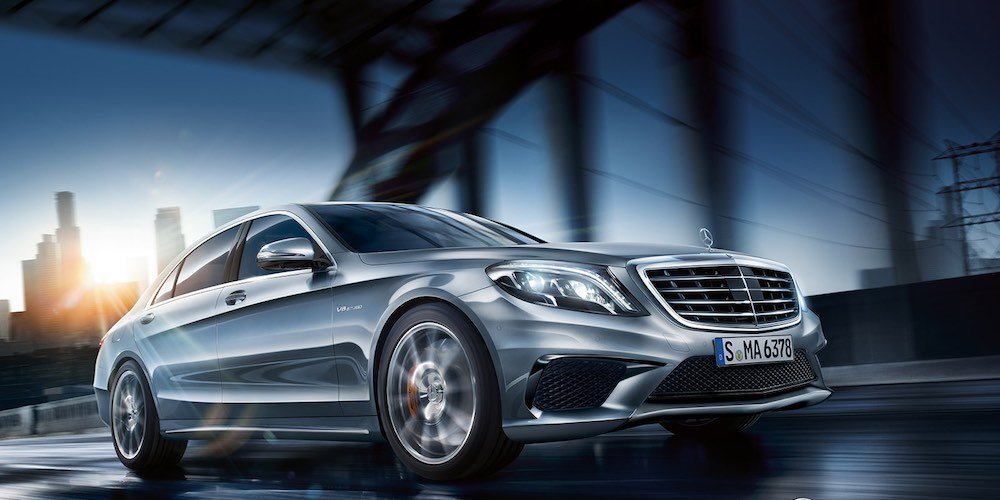 Here's an even better tip. Give yourself a break (and a treat) and arrange for our Paris pal and professional driver, Manu, to meet you at your gate, grab your luggage, and gently place you in the back seat of his luxurious Mercedes S-Class. You're worth it, and we know from hard experience that this is the only way to do it! Also, read travelers praise for Manu's service…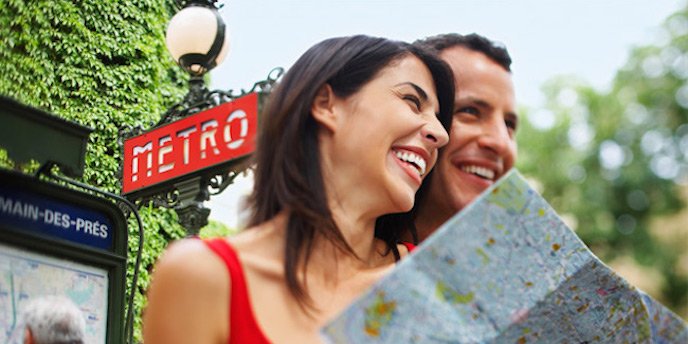 We like to save time in Paris, and we like to save money as well. That's why we recommend the Paris City Pass — to get into museums and ride the Metro for free. Even better, we've created special savings for you. Use the discount code INSIDERS5 for extra savings. But to us the big advantage is skipping the looong Paris lines. Also see, Complete Guide to the Paris City Pass…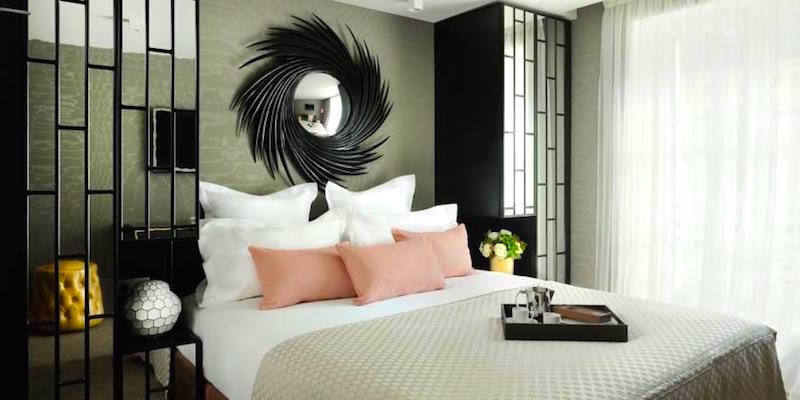 Who doesn't love staying on the Left Bank of Paris? Since Hemingway and the Jazz Age, the Left Bank has defined the essence of Paris. The Saint-Germain neighborhood is charming, and so are the best of the hotels in the quartier. In fact, here are our picks of the top 5 Left Bank hotels — with a couple of bonuses as well!
The Top Day Trips From Paris
Things to Do in Paris March 2020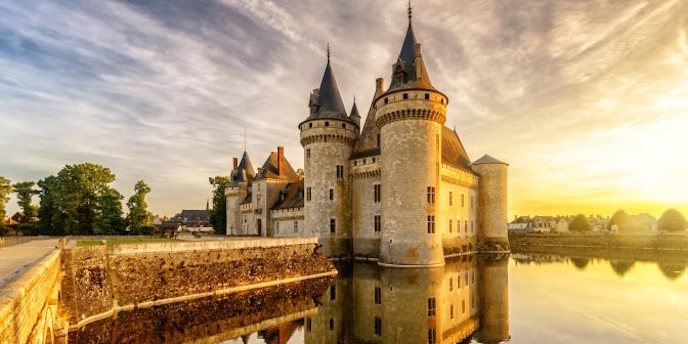 Perhaps the most famous area of France outside of Paris is the Loire Valley — home to some of the most impressive castles in the world. On this tour you can get from Paris to the splendid chateaux of the Loire and back in one day. It not only takes you on leisurely visits to the magnificent castles on the banks of the River Loire, it also includes a special tasting session featuring the spectacular wines of the region.

Prefer to concentrate on the castles? Then choose this small-group tour in a luxurious Eurovan (hotel pickup included) that whisks you to the Loire Valley for priority visits to the famed chateaux of Amboise, Chenonceau, and Chambord.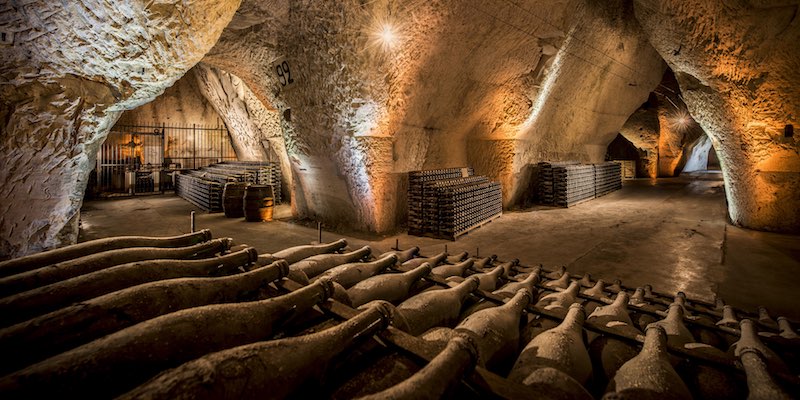 Focus on the bubbles on a posh day trip to the Champagne country, an hour from Paris. You are met at your Paris address and driven through the beautiful wine country to famous champagne houses. There's lunch at a boutique winery plus a guided tasting of the Grand Crus of Champagne. Taste as much as you want, you're not driving! Also available as a private tour. Also available as a private tour. Also see, The 3 Top Day Trips to Champagne…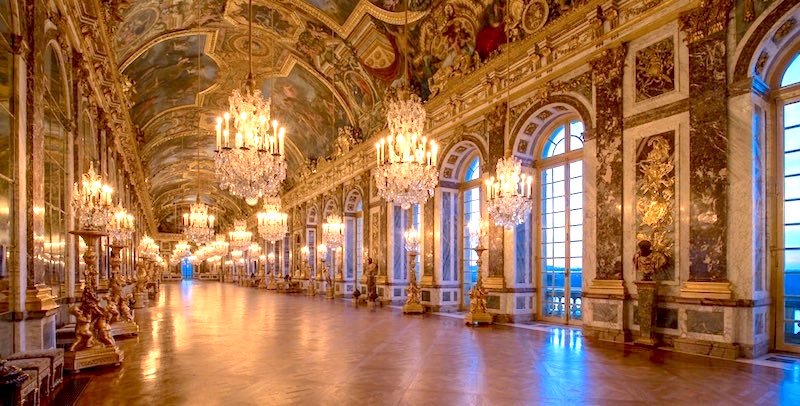 Don't waste your time and energy getting to Versailles just to wait in line. Instead, go the royal route on this tour with round-trip transportation from your hotel, entrance fees, and a guided tour of the palace and spectacular gardens. Of course you'll see the State Apartments and the Hall of Mirrors, but you'll also enjoy a classic lunch by the Grand Canal. Also see, The 5 Best Ways to Visit Versailles…

This very popular Versailles activity is perfect for those who don't want to spend a full day at the royal estate — it's a skip-the-line, small-group morning tour of the palace and gardens. With a maximum of eight people, this tour is small enough to ensure individual attention. A private tour is also available.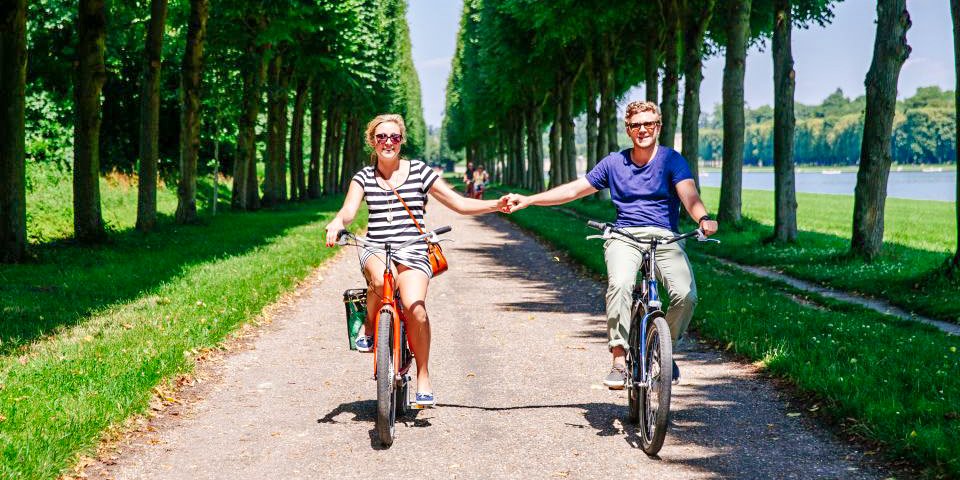 More fun than walking is pedaling your way around this magnificent garden and chateau. This is a 2-in-1 tour that starts out with you cruising the country around Versailles. Your guide takes you through the forests and pastures, to the local market and then on to the gardens of Versailles to visit the historic buildings. Afterwards, use your passes to explore the Chateau de Versailles as long as you like.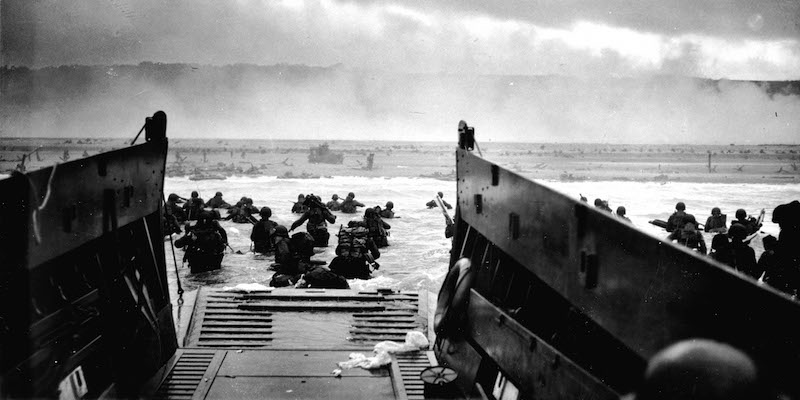 On this small-group day trip from Paris you are driven through the beautiful Normandy countryside to the important D-Day sites. The landing beaches themselves, and the nearby cemeteries, can be very emotional experiences. We recommend this tour because your personal driver picks you up at your Paris address.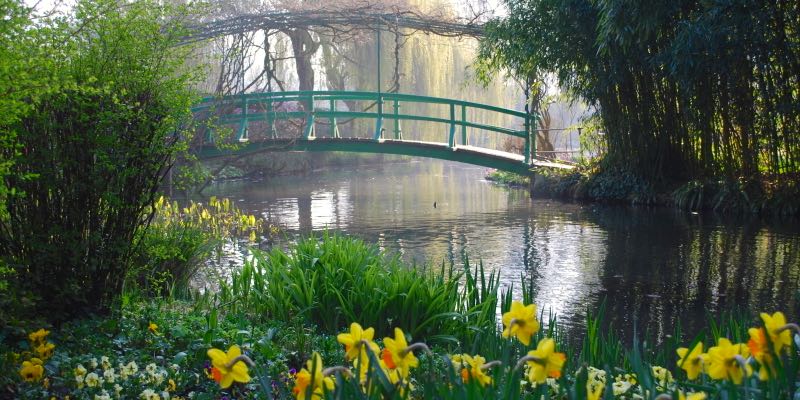 This duo-tour helps you combine two essential locations in one day — Claude Monet's gardens at Giverny and the dazzling chateau and gardens of Versailles. The small-group tour (maximum 8 people) includes pick-up at your Paris address. You are then whisked to Versailles as well Monet's gardens in nearby Giverny. Available from March 27.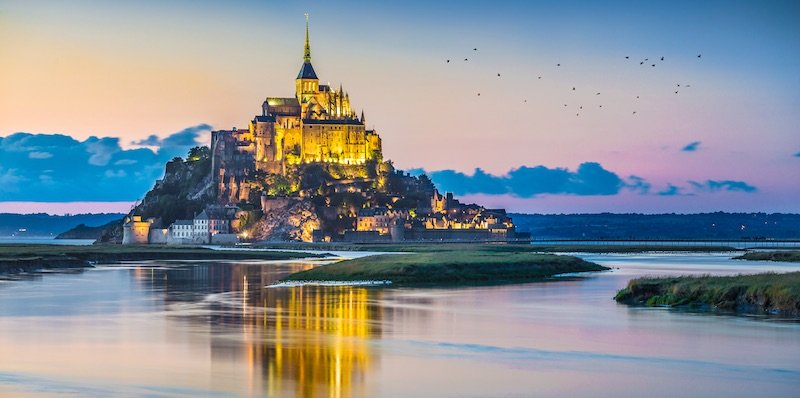 A long day trip from Paris takes you to the fairytale island of Mont Saint-Michel, just off the Normandy coast. It's amazing to explore the Benedictine abbey that becomes separated from the mainland during high tide. Wander along the narrow streets, the shops, and the abbey's ramparts. On your way you drive through the picturesque Normandy countryside. Everything is included, even pick-up at your hotel, so no need to worry about anything.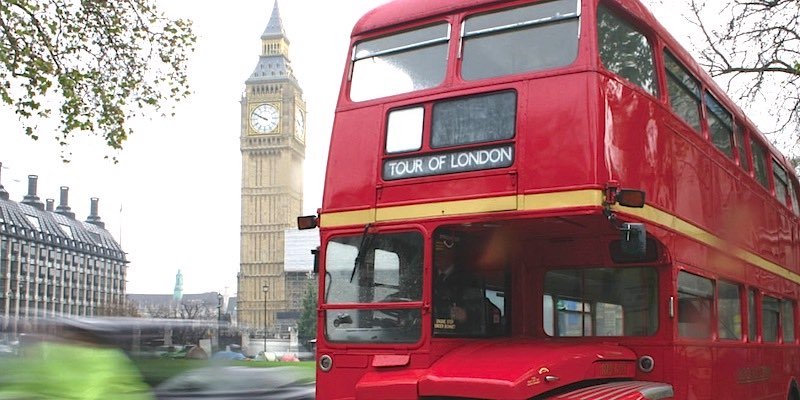 It's amazing to us how the high-speed trains have made it possible to visit London on a day trip from Paris. You meet up with your tour guide at Gare du Nord in Paris, where you hop on the Eurostar to London. The day includes an extensive, open-top bus tour around London and guided walking tours, including The Beatles London Walking Tour. It's an exhilarating trip that gets you back to Paris the very same day.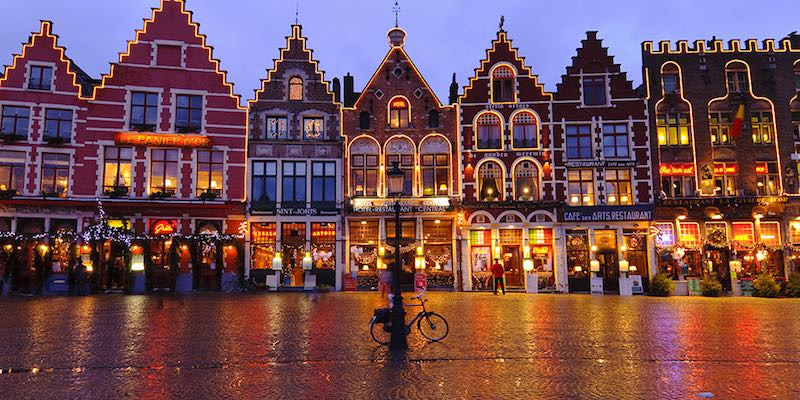 As we say, there is a lot to see in France just beyond the Paris city gate, and these are just a few of the day trips we like. We always advise to set aside one or two days to explore more of France to make your visit more memorable. We've put together reviews and recommendations in a couple of articles about our favorite day trips.
Classical Music, Opera & Ballet
Things to Do in Paris March 2020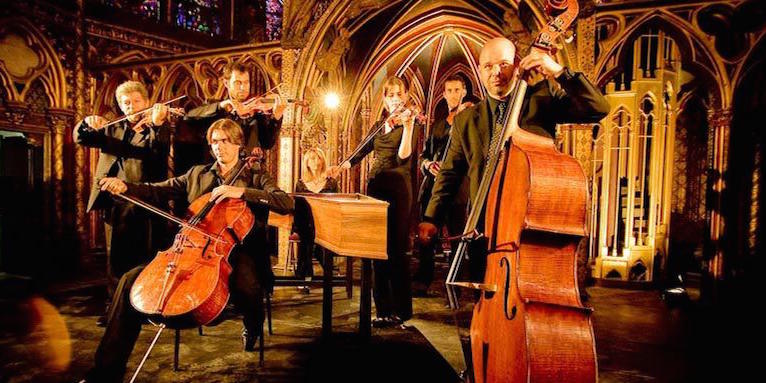 One of our very favorite things to do in Paris is to attend a classical music concert. We love to hear favorites by Mozart, Pachelbel, Vivaldi, Satie, and other master composers in the city's ancient churches and its other performance venues, new and old. Popular concerts in March are at Palais Garnier, Opera Bastille, Notre Dame Cathedral, and Saint Ephrem.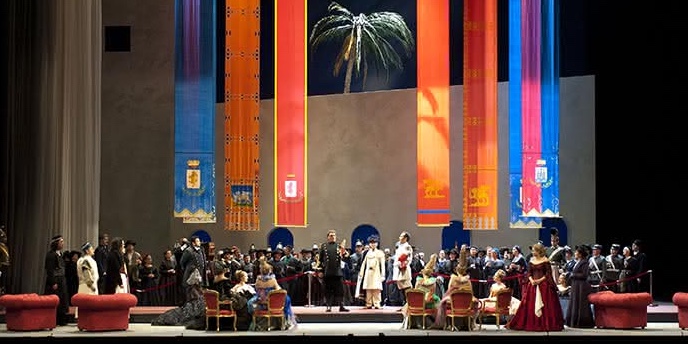 Experience Verdi's masterwork, conducted by Bertrand de Billy. As an admirer of Shakespeare, Verdi filled his score with fiery ardor. His powerful music penetrates to the deepest reaches of the human soul, underlining Otello's jealously and Desdemona's purity. Performed In Italian with French and English surtitles.
• Opera Bastille
• March 7 to April 7, 2020

Donizetti's Don Pasquale staged by Italian director Damiano Michieletto is both lighthearted and dramatic. Set in 19th-century Rome, Don Pasquale tells the story of a wealthy bachelor who desires marriage but is deceived by both his nephew and his bride-to-be.
• Palais Garnier
• From March 22, 2020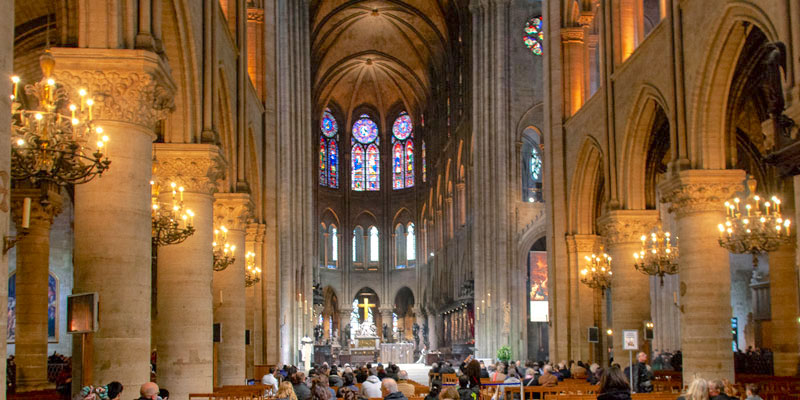 It's spine-tingling to attend a concert at Notre Dame Cathedral. You're surrounded by nearly a thousand years of history, with light streaming in through majestic, Gothic stained-glass windows. Only ticket holders are allowed into the cathedral for these special evening performances.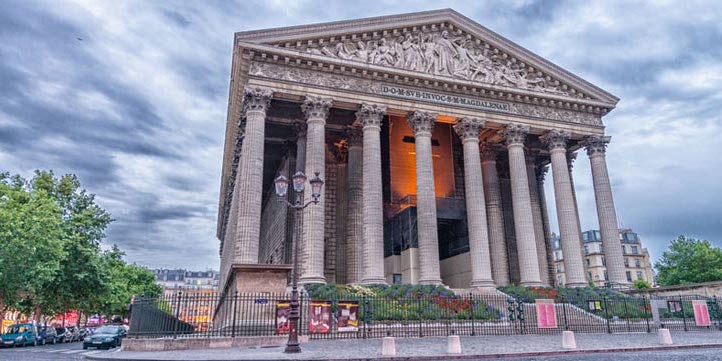 Another wonderful place to enjoy classical music is the historic church of La Madeleine, one of the most celebrated churches in Paris and a neo-classical gem famous for its pipe organ built in 1846.
• La Madeleine
• March 30, 2020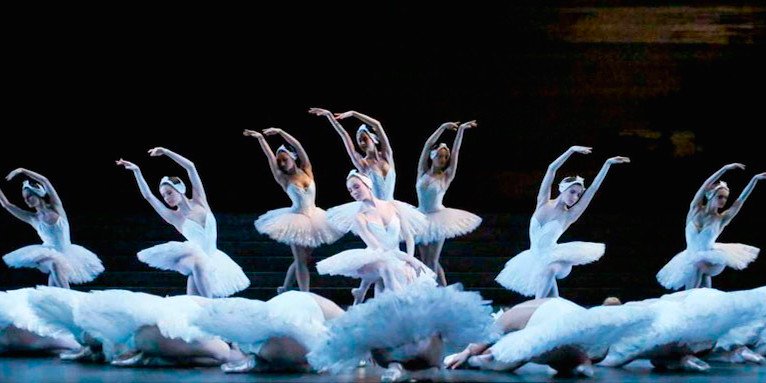 If you're going to see one ballet in your life, make it Swan Lake, in Paris. Music by Tchaikovsky, choreography by Nureyev under the baton of Valery Ovsyanikov. Tchaikovsky based his scenario on the ancient Nordic legend of young girls transformed into swans by a curse. In 1895, Marius Petipa added his choreographic interpretation, giving birth to the swan-dancer.
• Opera Bastille
• Ends March 19, 2020

The Top Food & Wine Activities
Things to Do in Paris March 2020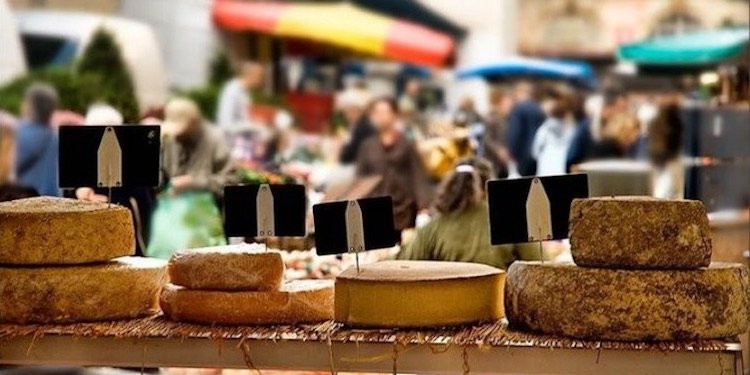 This is a hot new food tour that visitors are loving — and rewarding with 5-star reviews. It takes you around the historic Marais neighborhood to visit the top food & wine shops. What do you taste? The best food of France, like cheese, charcuterie, baguettes, chocolate, and the most famous wines. And it all starts out at the oldest food market in Paris.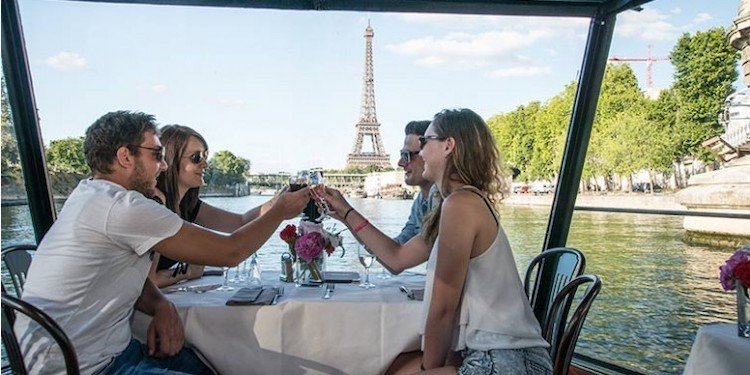 After a morning in Paris seeing the sights hop on a bateau for a relaxing, casual, and affordable 3-course lunch cruise. A Seine river cruise is an essential activity in Paris, so why not combine it with a leisurely lunch at the same time? Sip a glass of wine and watch the monuments of Paris drift by. This lunch cruise is very popular, so book early.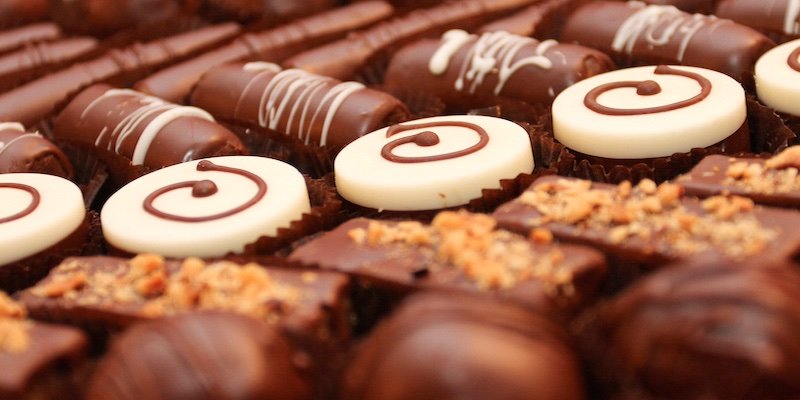 Paris + chocolate + pastries. Patisseries and chocolatiers are two of the most important Paris food shops… to us, at least. Don't miss the chance to go behind-the-scenes on this VIP walking and tasting tour. Taste regional specialties and find out how all those delectable delights are made. Also see, More Yummy Chocolate Tours…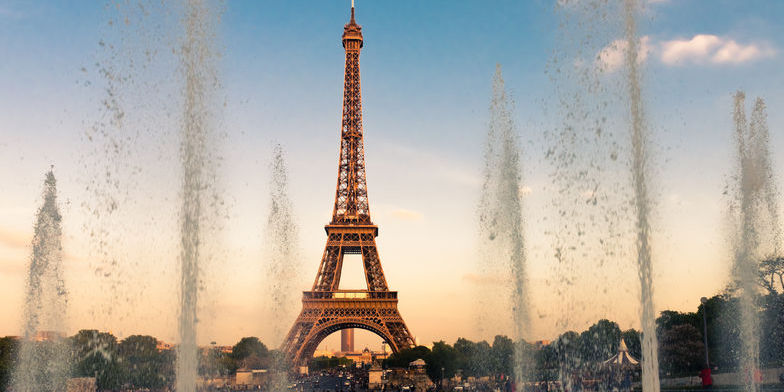 This is a great way to get on the Eiffel Tower without waiting in line — and you'll dine on a gourmet lunch to boot! Your hostess meets you at the base of the tower and then leads you past the long lines to the elevators. After admiring Paris from high up, your reserved table is waiting for you at restaurant 58 Tour Eiffel. This is where the magic happens with amazing bird's eye views of of Paris.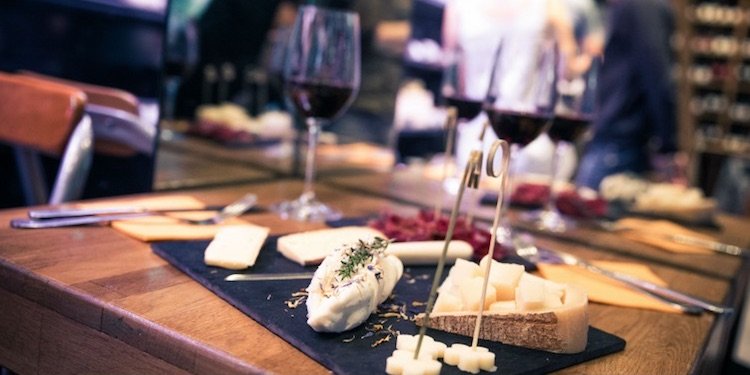 In a cheese-aging cellar learn about one of the most important foods in France. Here, your own private cheesemonger introduces you to seven classic French cheeses along with wines that pair with them. The small group is limited to 10 to ensure there's more tastings for you! Also see, Five Top Cheese Tastings In Paris…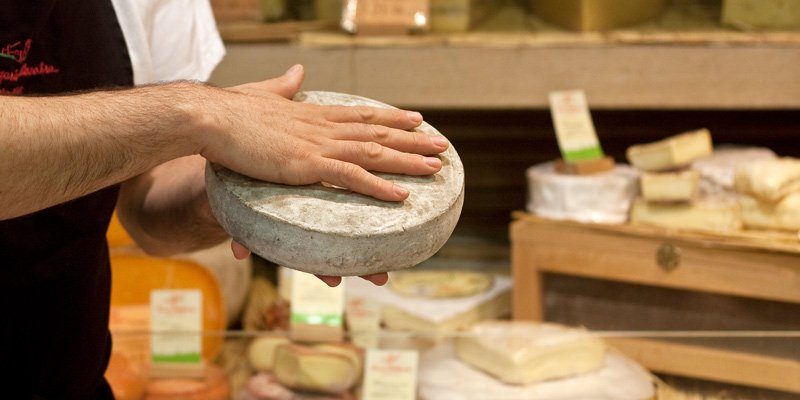 Take a guided stroll through the food of Paris, exploring and tasting your way through fromageries, boulangeries and wine shops. Sample traditional French foods and find out about the craftsmanship that is involved in producing them. Morning tours are in the Latin Quarter, afternoon tours are in Montmartre.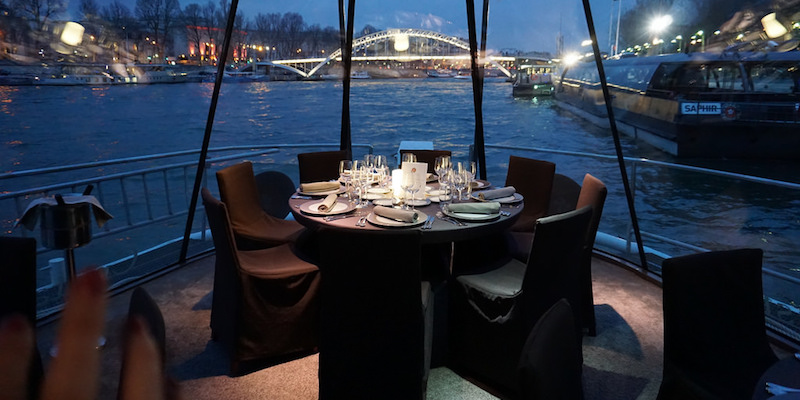 One of the loveliest activities in Paris is to spend the evening gliding along its famous river while watching the city lit up. Even better, you're also dining, at a private table, on a 3-course classic meal. There's wine and champagne and a relaxing river boat ride. Round trip hotel transportation is included — just another reason we recommend this dinner cruise.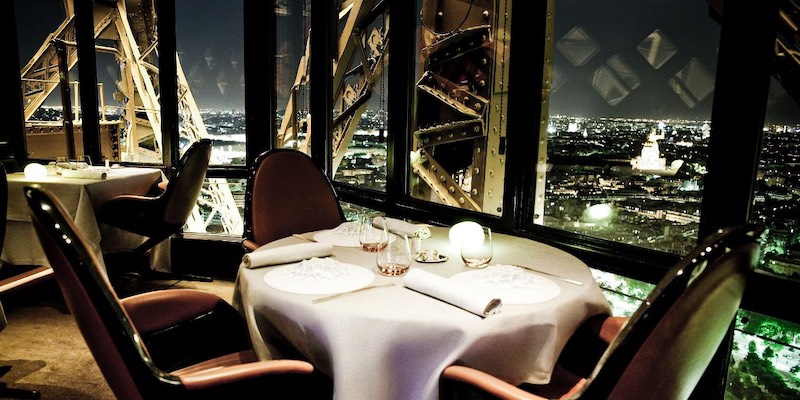 Dine on a 4-course classic French meal with wine as you gaze down on Paris from restaurant 58 Tour Eiffel — taking in a birds-eye view of the river Seine below you as well as the Champ de Mars, Les Invalides, Montparnasse Tower, Montmartre. Your priority-access pass gets you past the lineups and up the tower to restaurant 58 Tour Eiffel.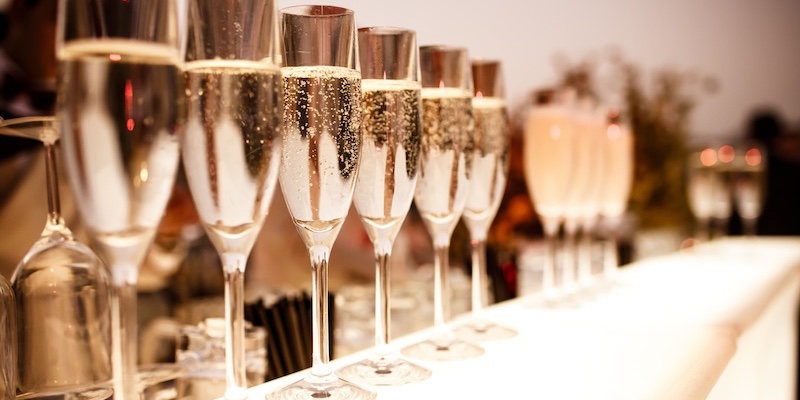 These fun wine tastings cover a lot of wine territory. Professional French sommeliers deliver (in English) an extensive tasting of award-winning wines — from Champagne to Sancerre, from Bordeaux to Burgundy, from Alsace to the Rhône. It all takes place in a wine bar steps away from the Louvre. Also see, The Ten Best Food & Wine Experiences In Paris…
The Best Events in Paris
Things to Do in Paris March 2020
Carnaval de Paris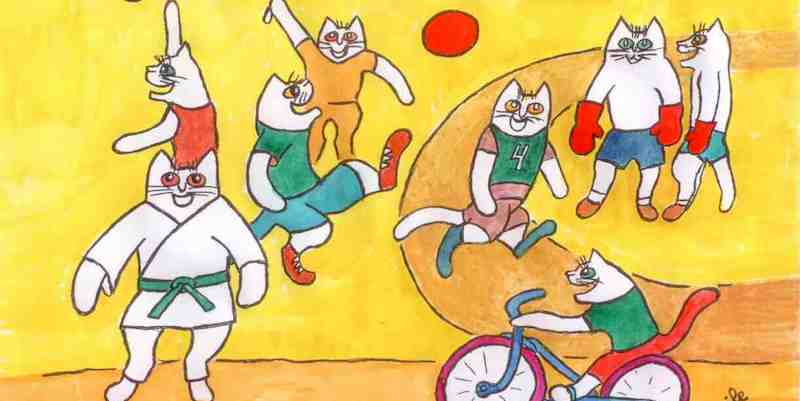 Party like it's 1411! That's how long the Carnaval has been celebrated (except for a brief break between 1952 and 1997). But it's business as usual with parades and festivities that start at the Place Gambetta and end at the Hôtel de Ville.
• March 3, 2020
• Website…

Semi de Paris – Paris Half-Marathon
The running event attracts 37,000 runners and starts from the Chateau de Vincennes.

Cinema du Reel Film Festival
View a fresh batch of international documentary and independent films.
Centre Pompidou
March 15 to 24, 2020

Salon du Tourism
Join 100,000 travel professionals under one roof for the International Tourism Show. Discover all the latest trends and forecasts in the travel trade.
Porte de Versailles
March 14 to 17, 2020

Saut Hermes Grand Palais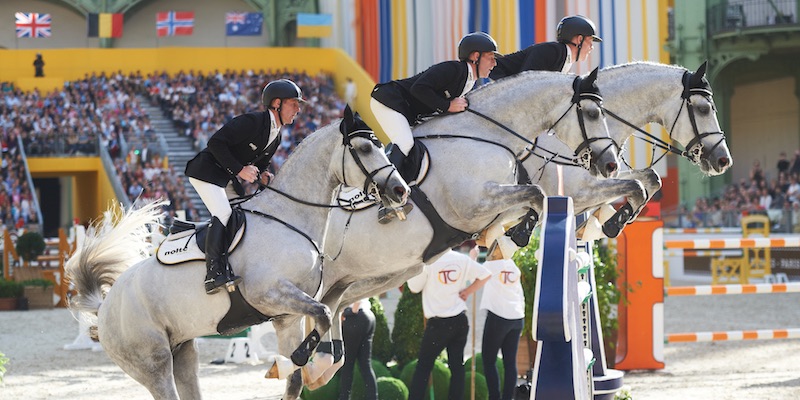 It's the Hermes Horse Jumping Competition and your chance to see the world's top show-jumpers in a very glamorous competition.
• Grand Palais
• March 22 to 24, 2020s
• Information…

Livre Paris
It's the biggest book fair in France with 30,000 bookish professionals gathering to share their expertise in the world of writing and publishing.
Porte de Versailles
March 15 to 18, 2020

Drawing On Paris Art Fair
Now in its second decade, the Art Fair presents 72 international galleries with 400 artists and 2,000 artworks.
Carreau du Temple
March 27 to 31, 2020

Festival des Arts Martiaux
Join 300 world-wide martial arts experts on the giant tatami mat where you'll discover dazzling technical martial art moves.
AccorHotels Arena
March 23, 2020
What's On at the Museums
Things to Do in Paris March 2020
Sérusier's The Talisman – A Prophecy of Colour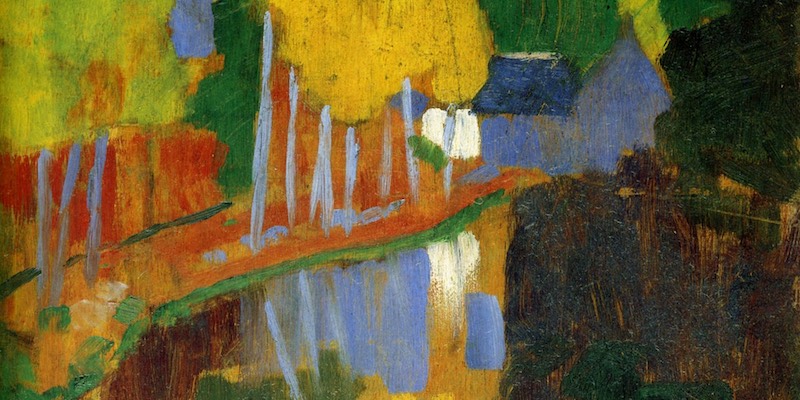 He was a member of a circle of young artists who considered Paul Gauguin their leader. With Gauguin's encouragement Sérusier painted The Talisman in 1888. It was groundbreaking as it suspended any link to natural representation. The Talisman is now considered a pivotal artwork.
• Musée d'Orsay
• Ends April 28, 2020
• Information…


Franz Marc and August Macke – 1909-1914
Discover and learn more about two major artists of German Expressionism — Franz Marc (1880-1916) and August Macke (1887-1914).
Musée d'Orsay
March 6, 2020 to June 17, 2020

Histoire(s) d'Une Collection
More than 120 works, accompanied by a documentary, that cover the period from the 1920s to the opening of the Centre Pompidou — highlighting the acquisitions made by the National Museum of Modern Art.
Centre Pompidou
Ends April 18, 2020

Archaeology Goes Graphic
Follow in the footsteps of archaeologists to see how they discover treasures, unearth objects, classify them and interpret the past. All done in comic book form!
Petite Galerie, Louvre
Ends July 1, 2020

Engraving for the King – The Chalcography Collections
Rotonde Sully, Louvre
Ends May 27, 2020

Calder-Picasso
Examine the similarities and the differences between these two great 20th-century artists. Alexander Calder and Pablo Picasso changed the way we look at art, and perhaps the world.

Fernand Khnopff – The Master of Enigma

Japanese Bamboo Art