Paris in March is a special time. We know, we know; we say that about every month in Paris! Flowers will be blossoming in a riot of color and the views from the Eiffel Tower will be majestic. We recommend booking a table for dinner on the Tower at the new Madame Brasserie bistro. And don't miss classical music in Paris, including a special performance of Verdi's La Traviata at Musée Jacquemart-André.
Let's look at all of the best things to do in Paris during March 2024.
Esprit de Paris – The Top Experiences
Things to Do in Paris March 2024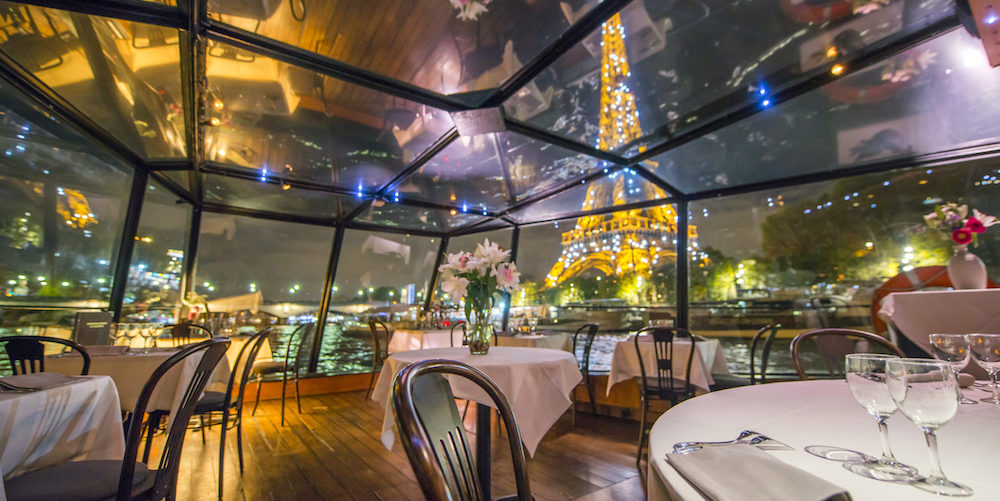 Paris looks great from dry land, but we think it looks even better from a boat cruising down the city's famous river. On this relaxing evening dinner cruise you see Paris from a different perspective, with all the famous landmarks lit up for your viewing pleasure as you enjoy a multi-course French meal with wine. Choose the Service Premier option for the best seating, the best meal, and champagne — the ultimate experience.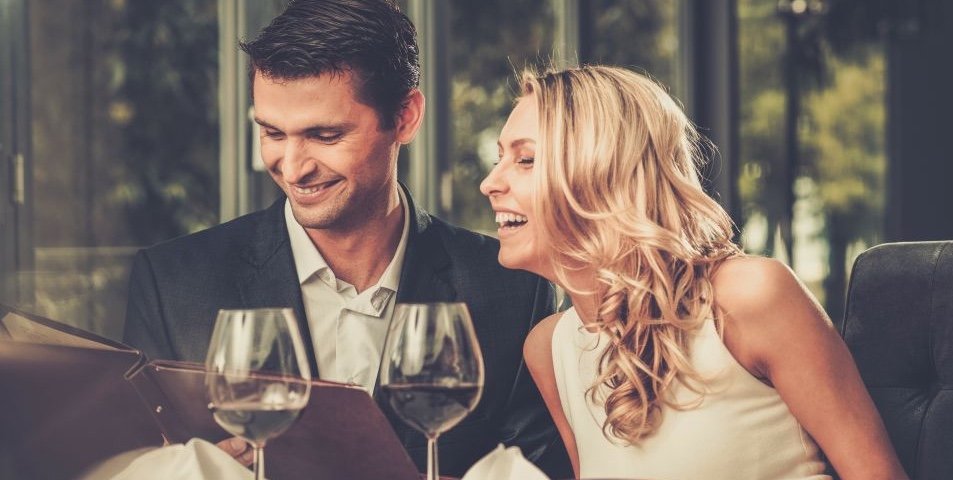 Arranging an elegant dinner on the Eiffel Tower is not only a magnificent idea, it's easier than it may sound. Simply book a table at Madame Brasserie, the latest restaurant by Michelin-starred chef Thierry Marx. Chef Marx truly delivers on views and the plates on the table. Choose the option called Grande Dame – Paris View for the best views and the best meal.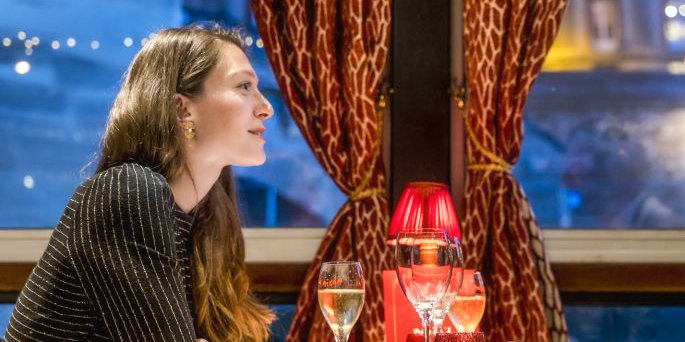 Historic restaurant Maxim's of Paris presents a VIP dinner cruise. Marvel at the magical scenery as you cruise along the iconic Seine River with the nighttime lights of the Eiffel Tower and the Louvre outside your window table. Dine on lobster, sip champagne in an unforgettable romantic atmosphere. Did we mention the live music?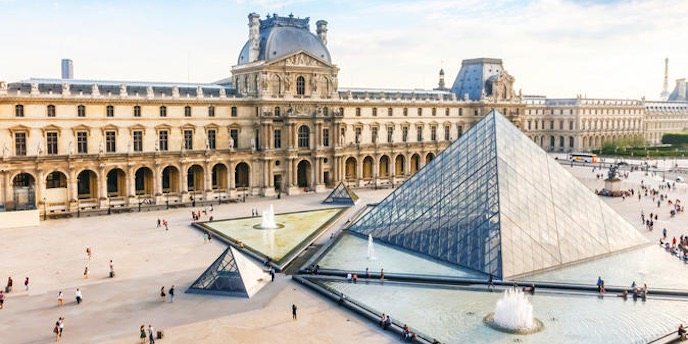 Don't spend your precious time in Paris waiting in the long line-ups at the Louvre. This private tour gets you ahead of the lines and into the world's largest & most popular museum. Highlights include the Venus de Milo, the Winged Nike of Samothrace and of course Mona. Group size is limited to 8 in the semi-private tour, but for the ultimate Louvre experience, choose the private tour option for just you and your group.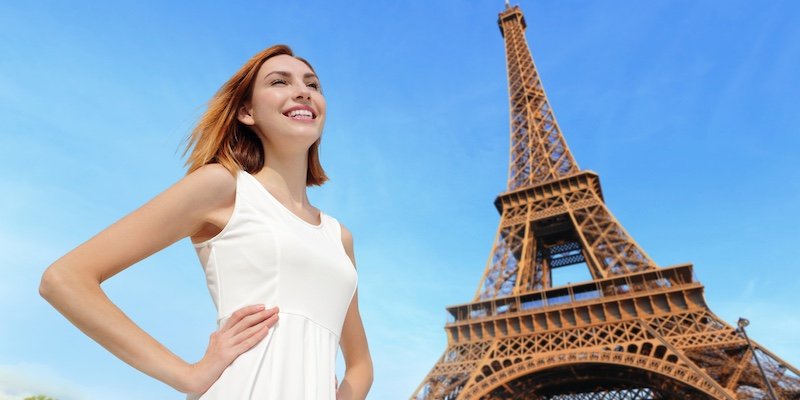 Because it's so very popular you can always expect to find long lines at the Eiffel Tower. So, we look for ways to skip the queues by booking an Eiffel Tower activity that bypasses the lines. Luckily, we've found quite a few of those. Since the ET is so popular, tours tend to sell out, so book as soon as you can.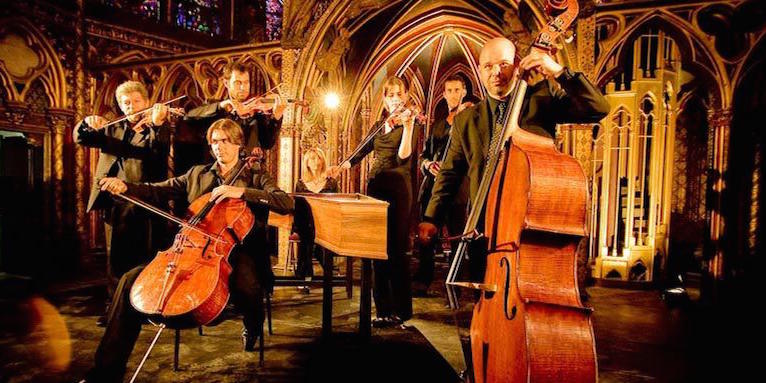 One of the very best things to do in Paris is to attend a classical music concert. We love to hear favorites by Mozart, Pachelbel, Vivaldi, Satie, and other master composers performed in the city's ancient churches. It's spine-tingling to attend a ballet or opera at Palais Garnier and Opera Bastille.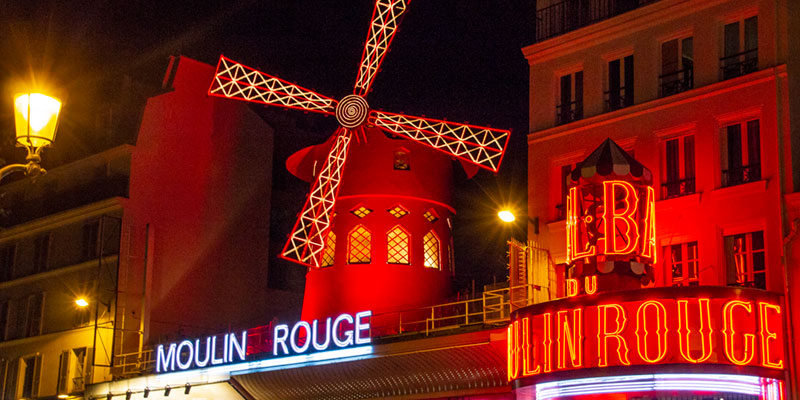 Dine at the Moulin Rouge and marvel at the number-one rated cabaret in Europe. Take in the amazing spectacle, sipping champagne as you marvel at the costumes, sets, and dancers. Truly a night to remember. Moulin Rouge regularly sells out weeks in advance, so book ahead to avoid disappointment.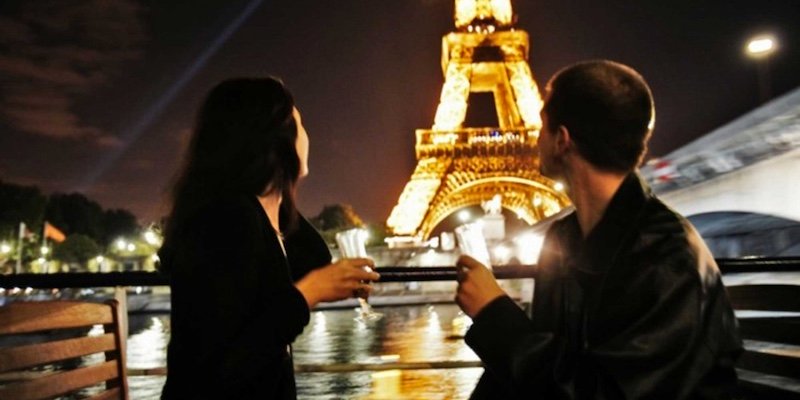 The beginning of spring seems to us the perfect time for a relaxed, champagne-fueled boat ride down the Seine. There's nothing for you to do except sit back and enjoy the scenery. And what a scenery it is! Glide past world-famous monuments while sipping bubbly and discovering that perhaps the best way to see the City of Lights is from a bateaux.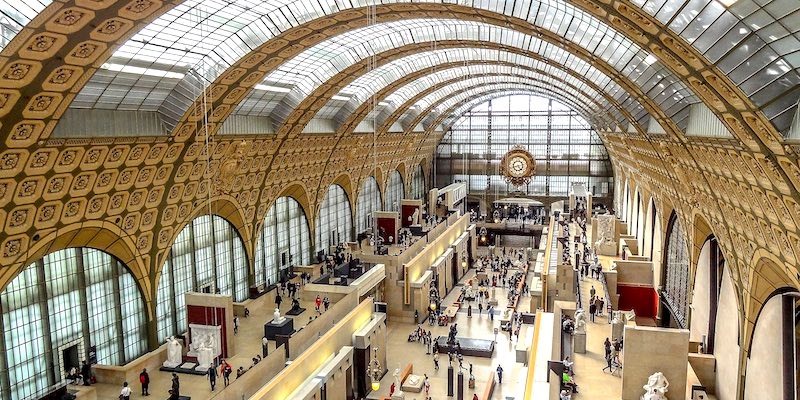 Marvel at the world's greatest collection of Impressionist works by Van Gogh, Monet, Manet, and Renoir on this skip-the-line tour of Musée d'Orsay led by an art expert guide. The small-group size ensures personal attention. Since the lines are always long, the best way to see the art is on this priority-access tour. Once the tour finishes, you're free to spend as much time as you want perusing the masterpieces.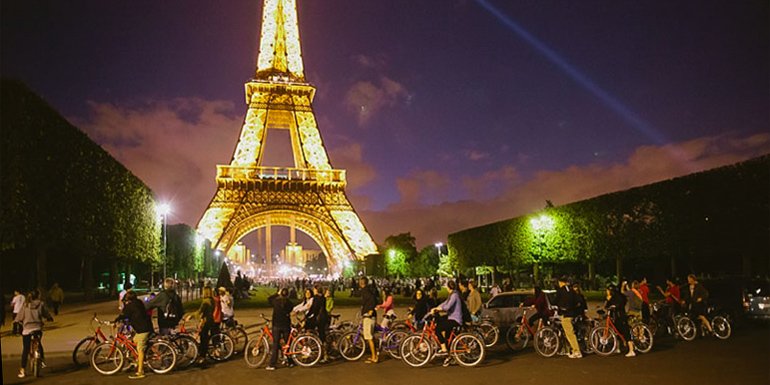 Spring arrives this month, and it's a good time for a fun-filled guided cycling tour around the city's most famous monuments and landmarks. You'll cruise around the ancient streets of the Islands and then, at the end of the tour, hop on a river boat for a nighttime cruise on the Seine. A glass of wine is included, bien sûr!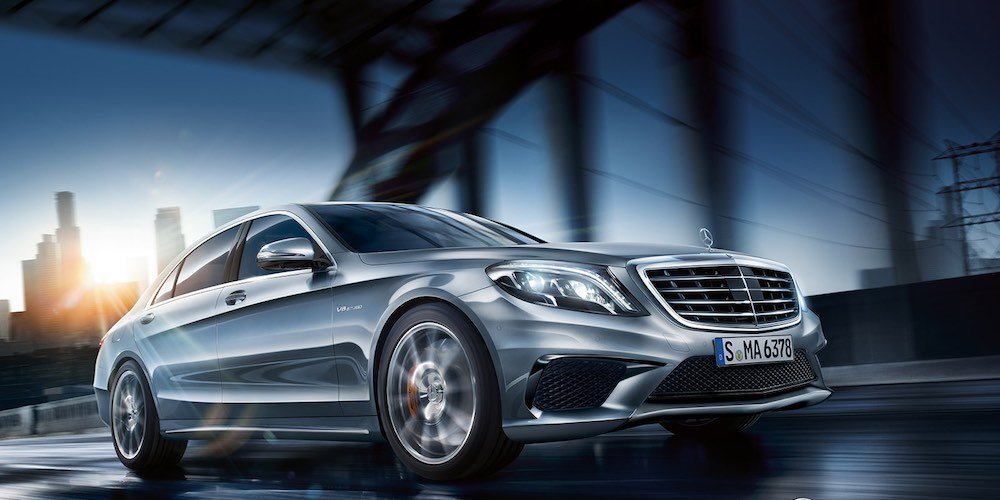 Here's another great Insiders tip. Once you finally land in Paris you still have to find your way into the city. If you're like us, you don't like waiting in taxi lines. Instead, book a private transfer in advance. Your driver will be there to meet you on your arrival, ready to grab your baggage and whisk you directly to your Paris hotel. Start your vacation with a touch of luxury… and relaxation.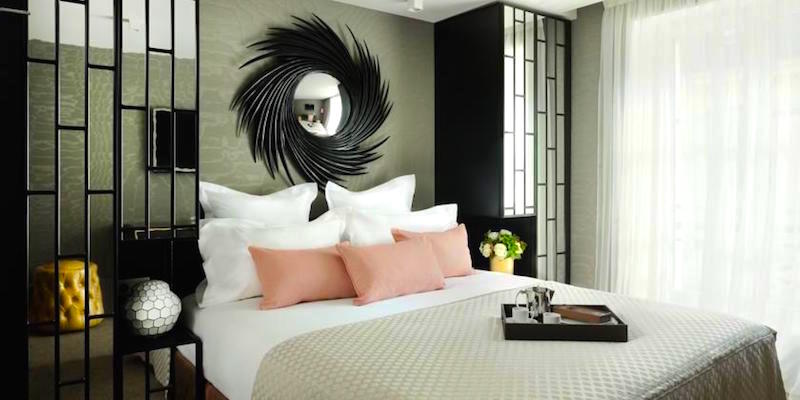 If you're interested in a modern hotel with a historic design sensibility, consider this month's featured hotel, Hotel Baume. The interior design is inspired by the 1930s and the fashion, films, and Art Deco of the period. Harking back to that era, the rooms are filled with textured silk, satins, and exotic woods. In addition to the stunning design, the hotel has all the modern conveniences, and guests rave about the staff.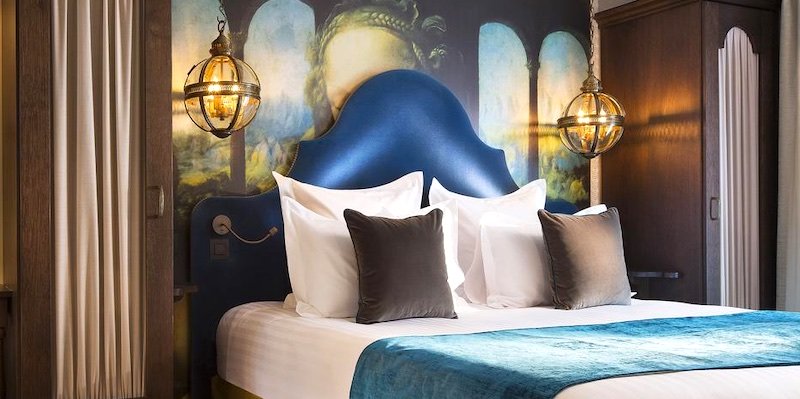 Who doesn't dream of roaming the Left Bank of Paris in the footsteps of Hemingway and other Jazz Age artists? The Saint-Germain neighborhood is charming, and so are the best of the hotels in the quartier. We've chosen and reviewed the best of the Left Bank hotels to help you find your home in Paris.
Memorable Food & Wine Experiences
Things to Do in Paris March 2024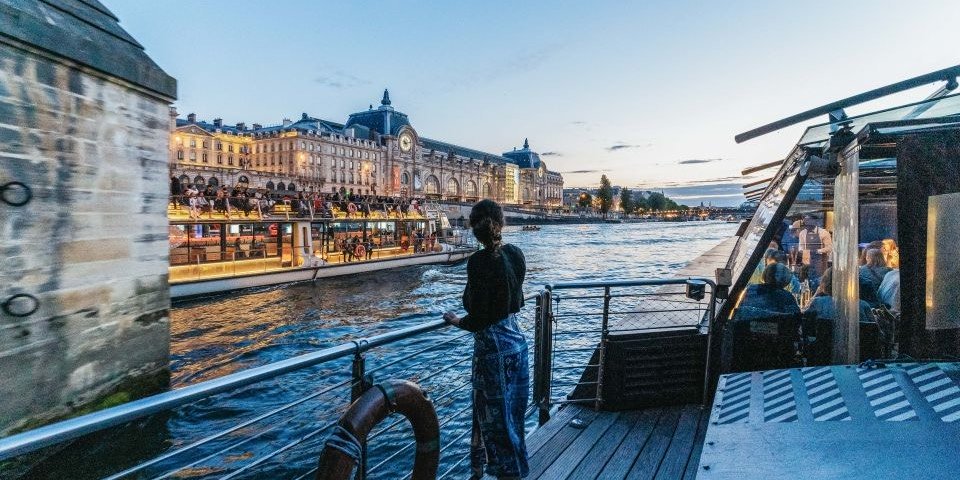 Here's another way to indulge your inner romantic on a magical evening cruise along the Seine, viewing the City of Lights at its best. While you dine on a decadent 4-course classic French dinner, accompanied by live music on-board, your bateau floats past illuminated landmarks like the Louvre, Notre Dame Cathedral, and the Eiffel Tower.
It's one thing to visit the Eiffel Tower; it's another thing to book a lunch reservation on the Iron Lady. The views from Madame Brasserie, 200 feet above Paris, are hard to beat. What a day: you skip the Eiffel Tower line, admire the city from above, and dine on an elegant & classic multi-course lunch prepared by Michelin chef Thierry Marx.
After a busy morning sightseeing, hop on a bateau for a relaxing, casual, and affordable 3-course lunch cruise. A Seine river cruise is an essential activity, so why not combine it with a leisurely lunch. Enjoy a glass of wine as you watch the monuments of Paris drift by — from the Louvre to Île de la Cité. Be sure to choose the Service Premier option for the ultimate experience.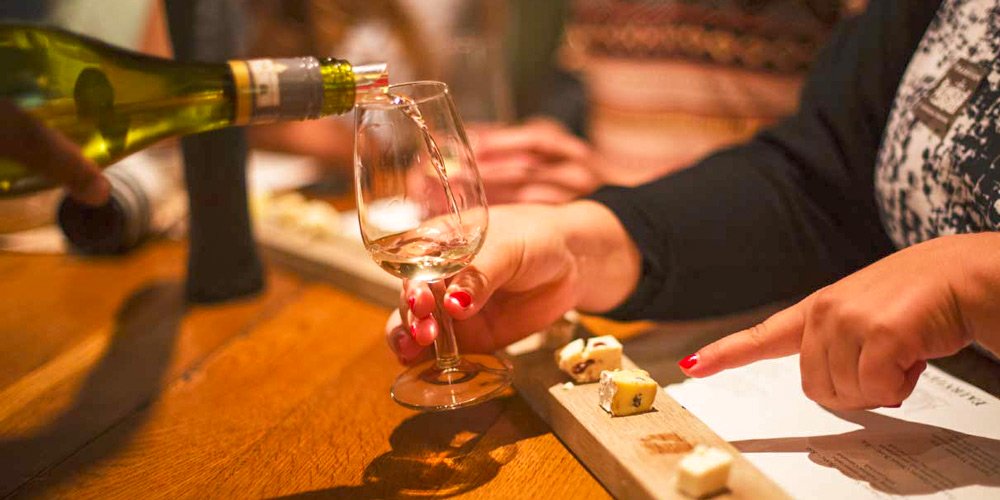 In the cheese-aging cellar of a Paris fromagerie learn about one of the most important foods in France. Here, your own private cheesemonger introduces you to seven classic French cheeses along with wines that pair with them. The small group is limited to 10 to ensure there's more tastings for you!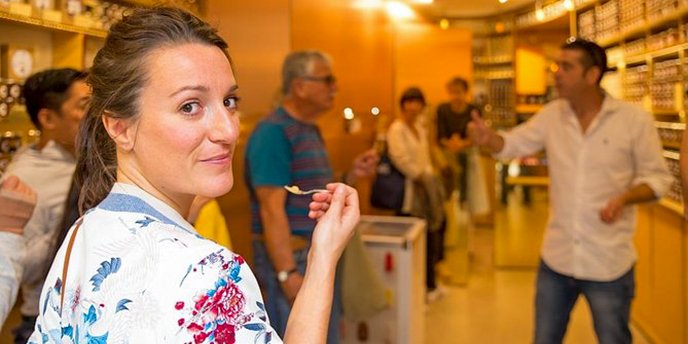 This is a glorious food tour that visitors are loving — and rewarding with 5-star reviews. It takes you around the historic Marais neighborhood to visit the top food & wine shops. What do you taste? The best food of France, like cheese, charcuterie, baguettes, chocolate, and the most famous wines. And it all starts out at the oldest food market in Paris.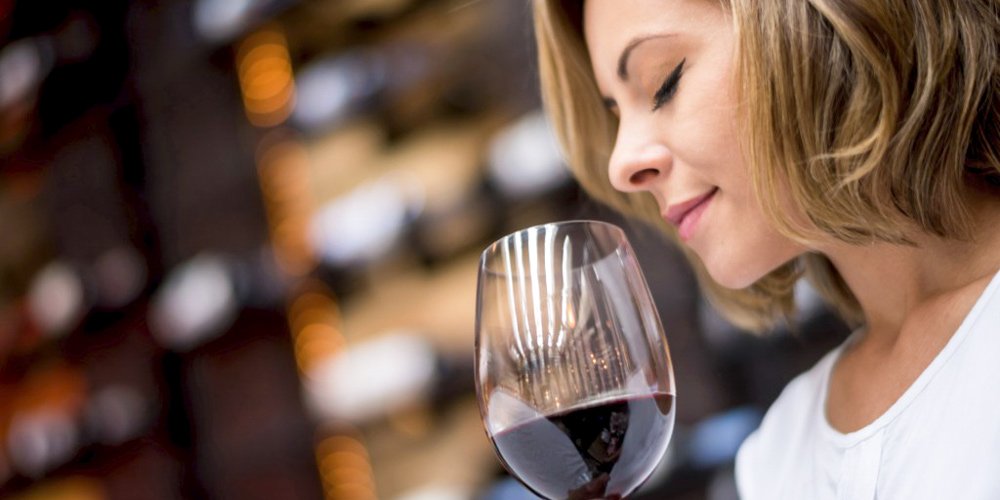 These fun wine tastings cover a lot of wine territory. Professional French sommeliers deliver (in English) an extensive tasting of award-winning wines — from Champagne to Sancerre, from Bordeaux to Burgundy, from Alsace to the Rhône. It all takes place in a wine bar steps away from the Louvre.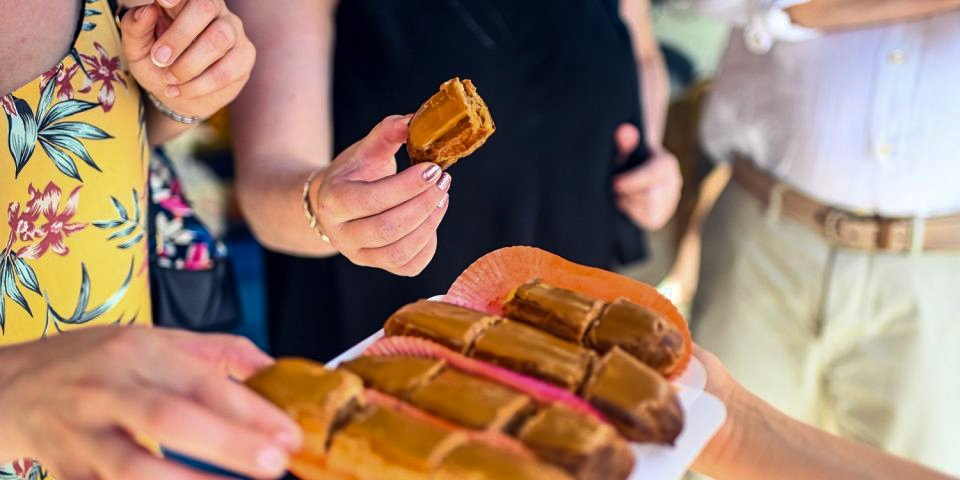 Montmartre, the quartier on the hill is famous for its cobblestone streets, café and terraces, and also for the bohemian crowd who once lived here. Today, it's also famous for its food shops. Join a food-expert guide for a walking tour of the historic district to taste some of the best of French cuisine — cheeses, charcuterie, wine, pastries, and chocolate paired with French wine. Be sure to spend some time to view Paris from its highest point.
Learn how to make macarons, the colorful, ganache-filled treats that are the rage in Paris and around the world. The small group size ensures an intimate experience and full attention from your chef. Before you leave you will be loaded with a box of your very own creations, which you can share with your friends and family — or eat by yourself!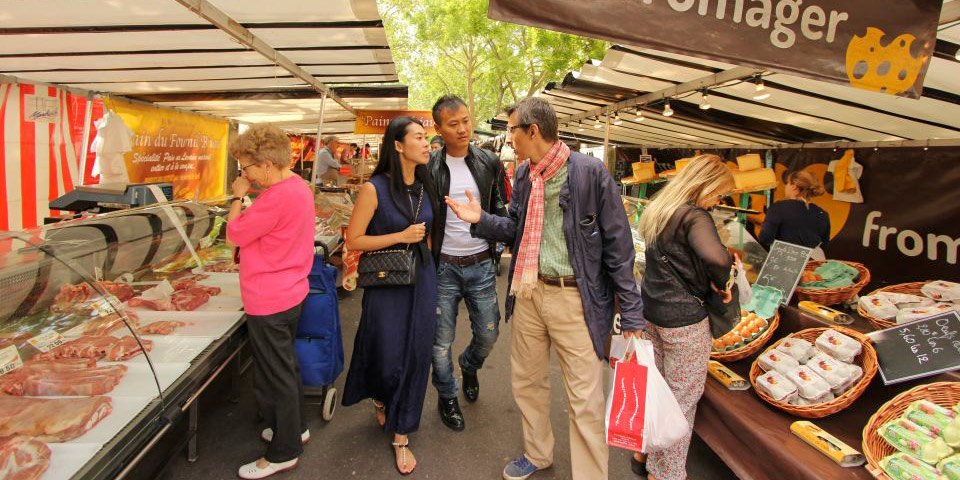 Visiting an open-air food market in Paris is a true French food experience. With an expert chef at your side, meet local merchants and learn all about French specialties. Then, with loaded baskets, it's back to the cooking studio where chef will show you how to create a fabulous 3-course lunch. Then, relax and enjoy your meal. With wine, of course!
Glorious Day Trips From Paris
Things to Do in Paris March 2024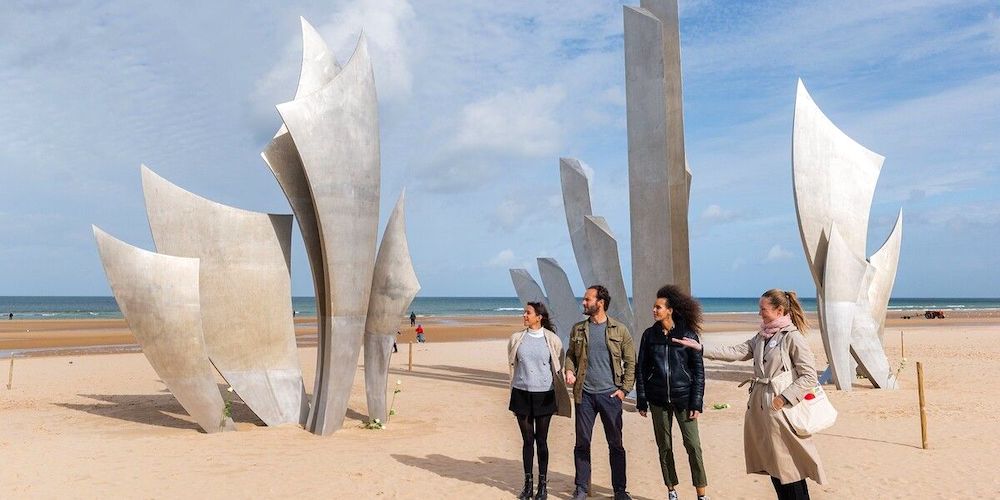 On this small-group day trip from Paris you are driven through the beautiful Normandy countryside to the most important, and most evocative, D-Day sites. The landing beaches themselves, and the nearby cemeteries, can be very emotional experiences. This tour is the best way to experience the beaches, the monuments& the museums of this historic site.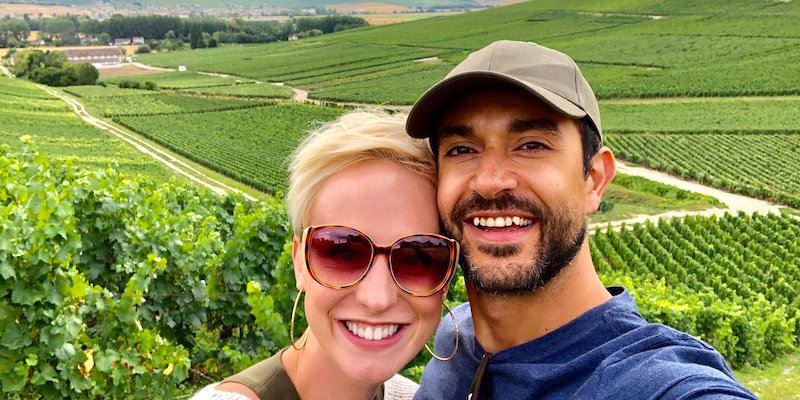 Focus on the bubbles on a posh day trip to the Champagne country, just about an hour from Paris. You are met at your Paris address and driven through the beautiful wine country to famous champagne houses. There's lunch at a boutique winery plus a guided tasting of the Grand Crus of Champagne. Taste as much as you want, you're not driving!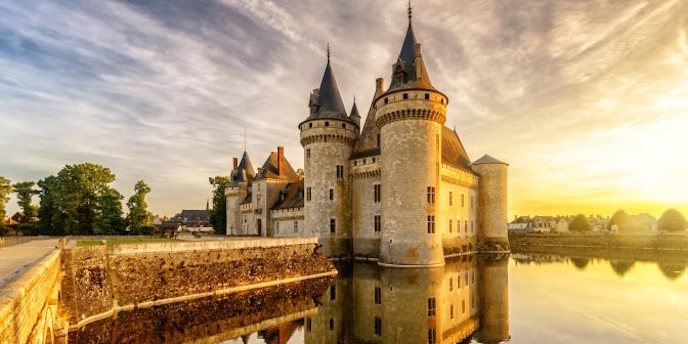 Perhaps the most famous historic area of France outside of Paris is the Loire Valley — home to some of the most impressive castles in the world. On this tour you can get from Paris to the splendid chateaux of the Loire and back in one day. It takes you on leisurely visits to the magnificent castles on the banks of the River Loire, and also includes a special tasting session featuring the spectacular wines of the region.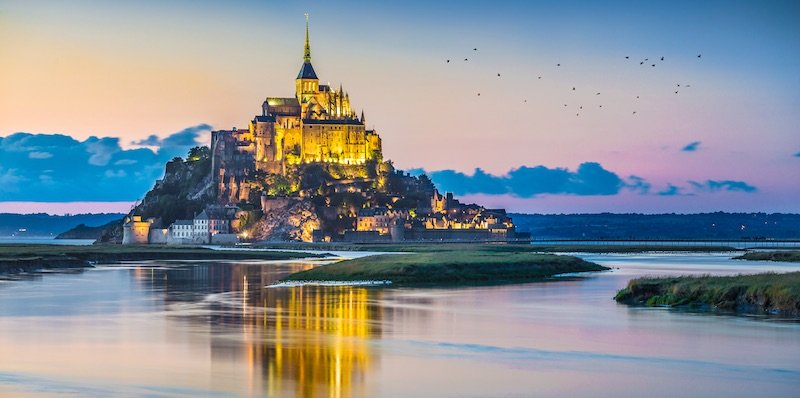 Travel to the fairytale island of Mont Saint-Michel and explore the Benedictine abbey that becomes separated from the mainland during high tide. Wander along the narrow streets, the shops, and the abbey's ramparts. On your way you drive through the picturesque Normandy countryside. Everything is included, lunch and even pick-up at your hotel, so no need to worry about anything.
The Glories of Versailles
Things to Do in Paris March 2024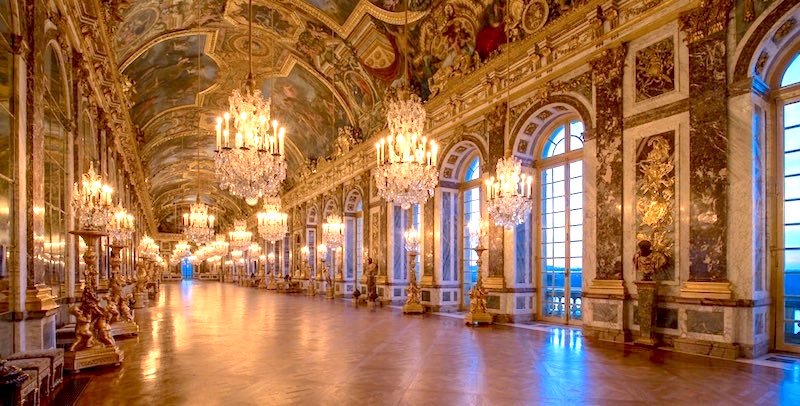 Don't waste your time and energy getting to Versailles just to wait in line. Instead, go the royal route on this tour with round-trip transportation, entrance fees, and a guided tour of the palace and spectacular gardens. Of course you'll see the State Apartments and the Hall of Mirrors, but you'll also enjoy a classic lunch by the Grand Canal.
Treat yourself to a royal experience with this private tour of Versailles. It begins at your Paris address, whence a private driver whisks you to the estate. It's a perfect day of luxury for just you and your party. Read the reviews — travelers are raving about the knowledgeable guides and personal attention.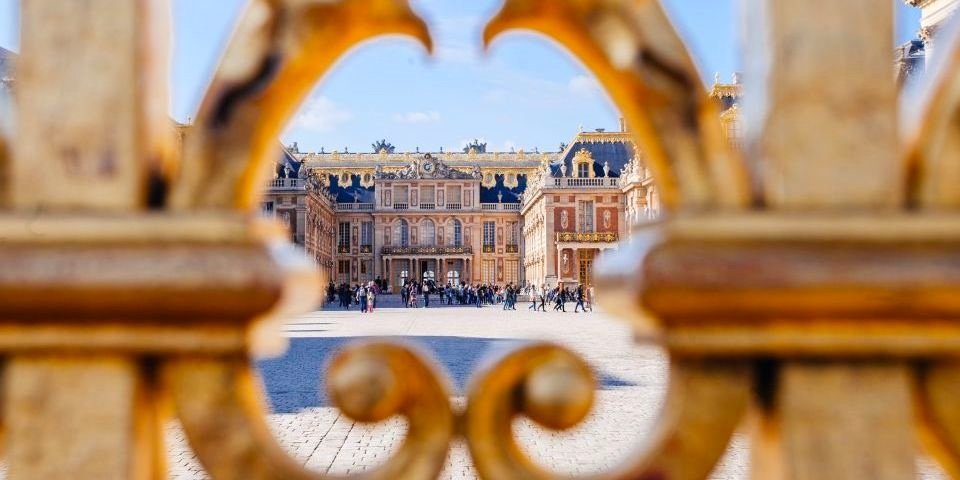 The first thing you'll learn at Versailles is that the estate is vast and the lines are long. Instead of waiting, go the royal route on this small-group tour. A luxury eurovan will transport you there and a professional guide will walk you through the Versailles experience. It's an ideal way to visit the royal estate.
More fun than walking is pedaling your way around the magnificent garden and chateau. This is a 2-in-1 tour that starts out with you cycle-cruising the countryside. Your guide takes you to the local market and then on to the gardens of Versailles to visit the historic buildings. Afterwards, use your passes to explore the Chateau de Versailles as long as you like.
What's On at the Museums
Things to Do in Paris March 2024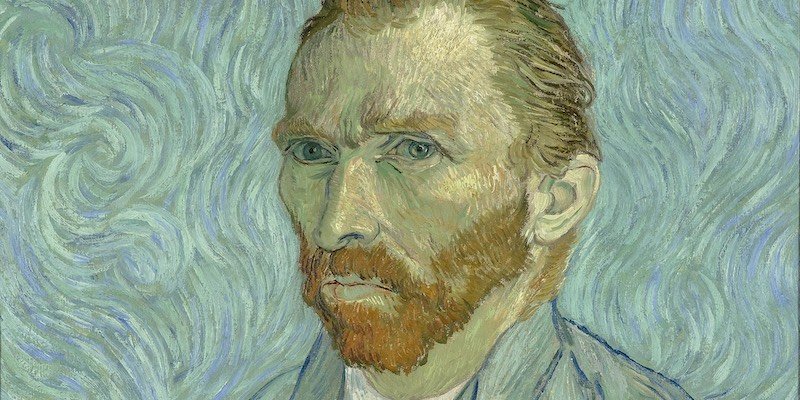 Here's an easy & informative way to take in the two most popular Paris museums in one day. Combine the best of both worlds with a tour that covers the classics at the Louvre and the best of the Impressionists at the Musée d'Orsay. No lines. No hassles.
Manet/Degas
Edouard Manet (1832-1883) and Edgar Degas (1834-1917) were both key players in the art world of the late 1800s. This exhibition showcases the two painters and highlights their similarities and differences.
• Musée d'Orsay
• March 28, 2024 to July 23, 2024
• Information…

Matisse – 1930s
Although exhibits of Matisse's works are abundant, few have addressed his career during the 1930s. This exhibit is dedicated exclusively to that decade. In 1930 Matisse (1869-1954) left France for Tahiti, a trip that would change his art. Alongside Matisse, view art from his contemporaries: Georges Braque, Juan Miro, Fernand Léger, Vassily Kandinsky, Mondrian, and Le Corbusier.
Musée de l'Orangerie
Ends May 29, 2024

Giuseppe Penone – Dessins
Italian sculptor Giuseppe Penone (born 1947) is known for his large scale sculptures of trees, but he has always kept a pencil and paper nearby for his drawings. This exhibition presents over 200 of his drawings donated by Penone to the Pompidou, along with six sculptures.
Centre Pompidou
Ends March 6, 2024

Masterpieces from Cairo's Museum of Islamic Art
Thanks to a loan of twenty works from the Museum of Islamic Art, this exhibition will showcase the grandeur of Cairo as a leading artistic, economic and cultural city from the Middle Ages forward.
Louvre Museum
Ends May 22, 2024

Unexpected Dialogues – Monet/Fehr
Swiss painter Marc-Antoine Fehr has taken two of laude Monet's paintings as as his starting point — Le Pont de l'Europe, Gare Saint Lazare (1877) and Champs d'Iris Jaunes à Giverny (1887) — to create a set of 240 watercolors.
Musée Marmottan-Monet
Ends June 25, 2024

André Derain – Paysages Méridionaux
Influenced by the masters, André Derain (1880-1954) turned to more classical painting after World War I. His landscapes capture the intense light of Provence. Hence, "Southern Landscapes".
Musée de l'Orangerie
Ends March 6, 2024

Kanak Journals
It took Roger Boulay, a museum curator, more than two decades to document 3,000 sketches and watercolors of the Kanak people. In case you've forgotten your cultural geography, the Kanak are the indigenous people of New Caledonia, a southwest Pacific island territory still governed by France. The Kanak speak more than twenty distinct languages with eleven dialects including Creole, and use French as their common language. This is a must-see exhibition!
Musée du Quai Branly
Ends March 12, 2024

Senghor et les Arts
A portrait of the writer, poet and statesman Léopold Sédar Senghor (1909-2001) following the independence of Senegal. (If his name rings a bell it may be because the pedestrian bridge in front of Musée d'Orsay is named for him.)
Musée du Quai Branly
February 7, 2024 to November 12, 2024

The Splendours Of Uzbekistan's Oases
Take a journey to the crossroads of civilization where Uzbekistan, Samarkand, and Bokhara meet. For the first time in Europe, masterworks from the region will be on display, including wall paintings from the Ambassadors' Hall in Samarkand and one of the oldest Korans from the early days of Islam.
The Louvre
Ends March 6, 2024

The 1001 Designs Of The ABCd'Orsay
This joyful ABC is a fun, modern take on alphabet picture books of yore, and shows a contemporary perspective on 19th-century classics.
Musée d'Orsay
Ends March 12, 2024

Faith Ringgold
A major figure in American feminist art, Faith Ringgold's work has covered everything from the civil rights movement to Black Lives Matter. This exhibition is the first in France to bring together a group of major works by this important Black artist.
Musée Picasso
Ends July 2, 2024

Serge Gainsbourg – Le Mot Exact
For the first time, Serge Gainsbourg's manuscripts from his home on Rue de Verneuil are on display. Master of the French language, Serge Gainsbourg (1928-1991) left behind an impressive body of more than five hundred songs, which have been covered by many recording artists.
Centre Pompidou
Ends May 8, 2024

Germaine Richier
Germaine Richier (1902-1959) was the first female sculptor to be shown at the National Museum of Modern Art in 1956. This retrospective brings together nearly 200 of her works and traces her artistic career from her apprenticeship with Antoine Bourdelle to winning the Prix Bluemthal.
Centre Pompidou
March 1 to June 12, 2024

Picasso Celebration: The Collection in a New Light
For the 50th anniversary of Pablo Picasso's death on April 8, 1973 British designer Paul Smith, famous for his work with color, tailoring, and detail, will lead the direction of this exhibition showcasing the best of the museum's collection.
Musée Picasso
March 7 to August 27 2024
The Best Events in Paris
Things to Do in Paris March 2024
Salon du Tourisme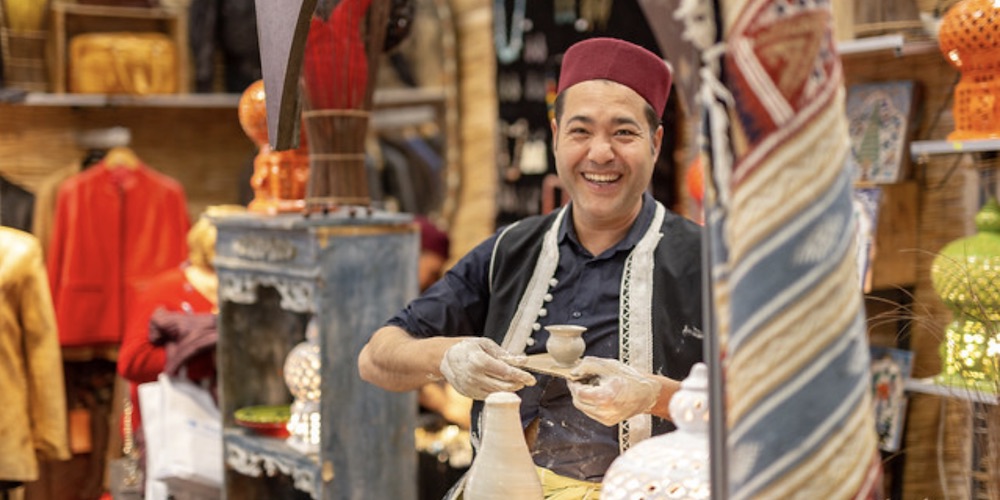 Join 100,000 travel professionals under one roof to discover the latest trends in the travel industry at this international tourism show. The event is primarily delivered in French, so brush up on those French travel verbs.
• Porte de Versailles
• March 16 to 19, 2024
• Information…

Semi de Paris – Paris Half-Marathon
The running event attracts 37,000 runners and starts from the Chateau de Vincennes. Cancelled lat year, for 2024 this fun run to returns!

Cinema du Reel Film Festival
Every year his festival unveils a fresh batch of international documentary and independent films. Still slated to run this year, be sure to check their website for up-to-date information.
Centre Pompidou
March 24 to April 2, 2024

Saut Hermès Grand Palais
The Hermès Horse Jumping Competition is the annual opportunity to watch the world's top show-jumpers competing in a very glamorous competition under the glass roof the Grand Palais. But, things have changed for this year.
The Grand Palais is closed for a massive renovation before the 2024 Paris Olympics. No problem! The Grand Palais Éphémère — the temporary Gand Palais — was built on the Champ de Mars to host this and other events.
Grand Palais Éphémère, Champ de Mars
March 17 to 19, 2024

Le Salon du Dessin Contemporain
Now in its second decade, the fair presents 72 international galleries with 400 artists and 2,000 artworks.
Carreau du Temple, Marais
March 23 to 26, 2024

Paris Bridal Fair
Planning a wedding? Attend the Paris bridal show to discover the latest trends from cakes to cocktails. For 2024 the fair returns in March.
Porte de Versailles
March 12 to 13, 2024