Q&A – What Are The Best Hotels For A Christmas in Paris?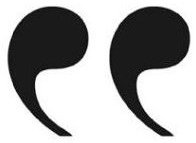 We are going to be spending Christmas in Paris (yay!) and we are planning a splurge by staying at a top hotel for Christmas Eve and Christmas Day. Our first thought was to book a room at the Ritz, but you may have other ideas that are even more exciting. We'd love it if the hotel also had a top-rated restaurant for some holiday meals. Merci beaucoup! "
– Kylie, Australia

Our Top-Rated Paris Christmas Hotels
The Best Hotels For A Christmas in Paris
Dear Kylie,
You have a very nice problem — choosing a grand Paris hotel for the holiday season. During Christmas in Paris the most popular hotels fill up quickly, so it's a good idea to start your search and make reservations early.
The zenith of hotel classifications in France is Distinction Palace, and one of the Palace hotels would be our top recommendation for a luxury splurge in Paris. Any of them will make your Christmas in Paris un rêve devenu réalité, but below you'll find our top three recommendations.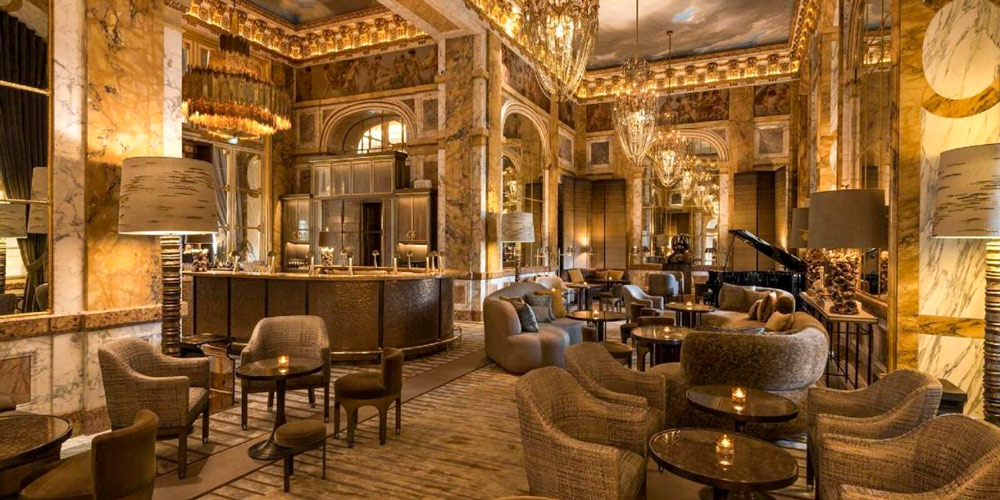 A five-year, $200-million renovation transformed the already-luxurious Crillon into a stunning Palace created by the world's most famous fashion designer, a team of interior designers, 250 master craftspeople, and 150 artisans. The aesthetic has changed from museum to private mansion with streamlined opulence.
You don't as much enter the Crillon as you are whisked in by a bevy of efficient staff, dressed in stylish uniforms created by young French fashion designer Hugo Matha. The rooms and service are extraordinary. The Michelin-starred restaurant, L'Ecrin, is under the whisk of Chef Boris Campanella and is not to be missed.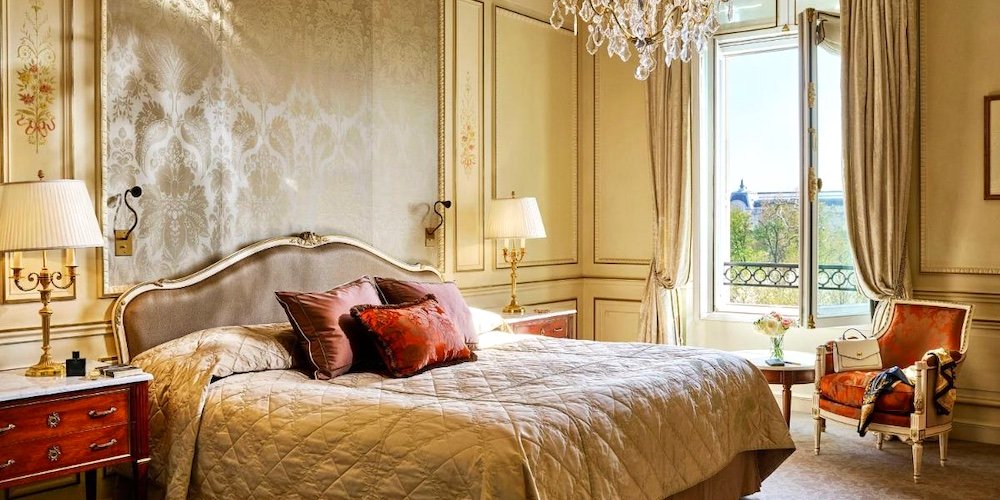 Hotel Le Meurice is situated in the center of everything on Rue de Rivoli. The Louvre is just across the street as is the Jardin des Tuileries Garden; Place de la Concorde is at the end of the rue. Step inside the opulent Palace and you're in a relaxing oasis of calmness.
Another thing in favor of the Le Meurice is star chef Alain Ducasse, who's behind their Michelin-starred restaurant called, naturally, Restaurant le Meurice Alain Ducasse. This would also be high on our list for a special seasonal splurge meal in Paris.
Step inside the Four Season George V Hotel (or Le Cinq, as Insiders call it) and you'll be hard pressed not to be wowed by the opulence of it all. This legendary luxury hotel sits proudly on Avenue George V near the legendary Champs Elysées. And, we might add, just steps away from the Louis Vuitton flagship store. It's one of the top-rated hotels in Paris, with travelers rating it 9.3; we rate it "Superb-Plus".
Even better, the hotel's restaurant, Le Cinq, under Chef Christian Le Squer, has been awarded three stars, Michelin's highest honor. Luxury living, superb dining.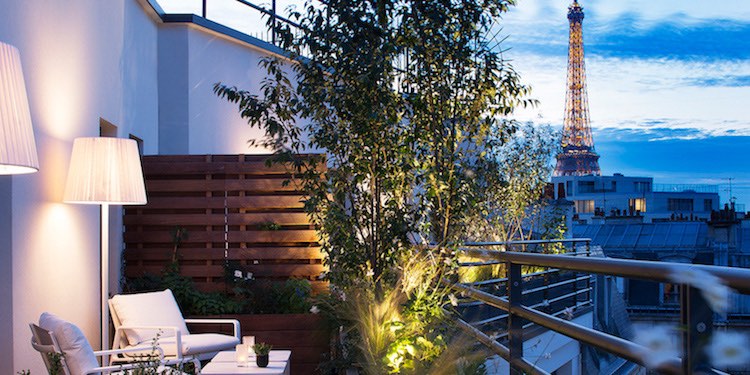 If top-luxe Palace hotels are beyond your budget, we'd like to introduce you to our curated selections of charming Paris hotels located in the best arrondissements of the city. Any of these would be perfect for a memorable holiday season stay. Unlike the Palaces, few of them have restaurants or pools, but what they do have is an abundance of warm, Parisian seasonal charm. All of them selected and recommended by us.

Where to Eat in Paris at Christmas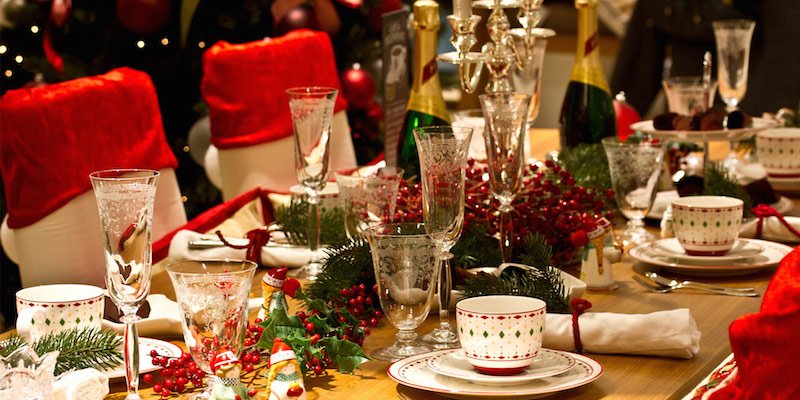 Paris restaurants will start posting their seasonal menus online around the end of October. That's the time to start seriously working on your Christmas Day restaurant reservations. Don't wait to get to Paris to arrange these special occasion meals — tables will be long gone by then.
It's a good bet that the top hotels will have their restaurants open for Christmas Dinner. This is their chance to showcase the best of season with foie gras, chestnuts, wild game, and plenty of champagne on the menu. A special meal like Christmas Dinner at a top hotel is a splurge, so expect to spend at least a couple hundred Euros per person on the once-in-a-lifetime experience.
Some of our top choices for Christmas in Paris special meals are the Epicure at Hotel Le Bristol (under the hand of Eric Frechon), Restaurant Le Meurice, and Le V at the George V Hotel. Many of our most memorable meals have been during Christmas in Paris at special places such as these.