July in Paris is sizzling hot days and glorious warm evenings with fêtes and fireworks to celebrate Bastille Day! The month is filled with stellar events like the Tour de France and Paris Plages, when the banks of the Seine are transformed into an enormous beach. July is also the perfect month to take a dreamy Seine River dinner cruise, a day trip to Claude Monet's gardens at nearby Giverny; to make a royal visit to the Chateau de Versailles, or explore the D-Day beaches in Normandy. Discover the best things to do in Paris, the July 2023 edition.
Esprit de Paris – The Top Experiences
Things to Do in Paris July 2023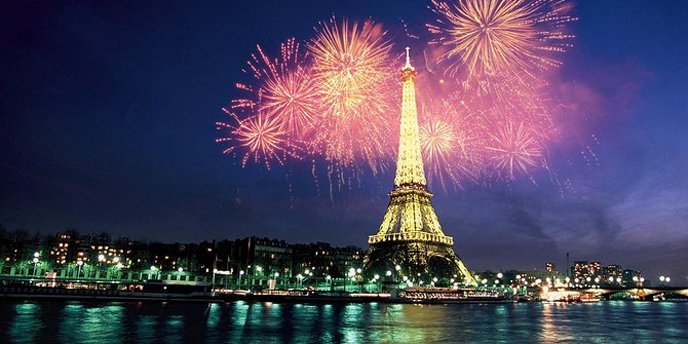 Celebrate Bastille Day in Paris (July 14) on a dinner cruise along the Seine. This special sailing includes a 3-course classic French meal, along with amazing views of the iconic sights of Paris — Notre Dame, the Louvre, Musée d'Orsay. As your dinner comes to an end, head to the upper deck to watch the dazzling Eiffel Tower fireworks extravaganza from the best seats in the city — a boat on the Seine River. Space is limited and this will sell out.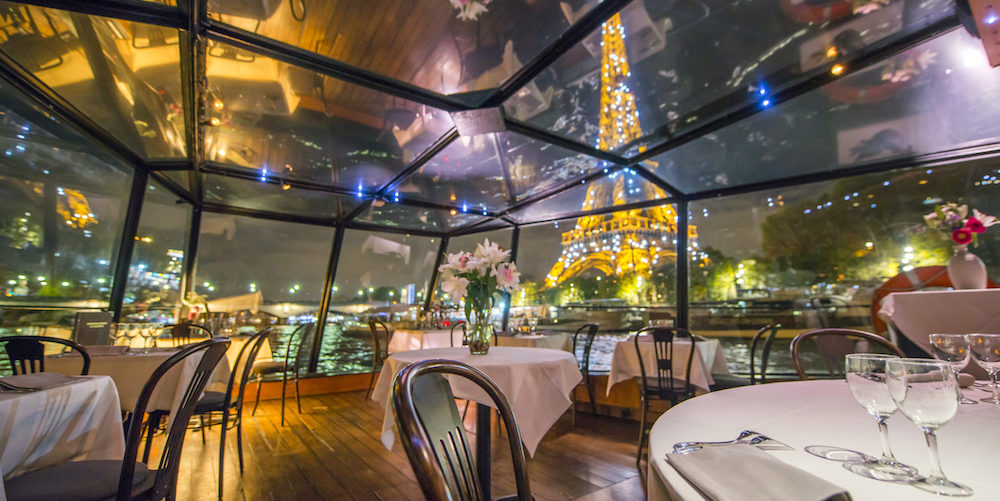 We think you're going to love this dinner cruise along the Seine as much as we did. Not only do you see the famous landmarks, you dine on a four-course classic French meal. Everything looks better from a bateau sailing along the river at night. Choose the 8:30 PM sailing and the Service Privilege option for the best seating, best meal, and the ultimate experience.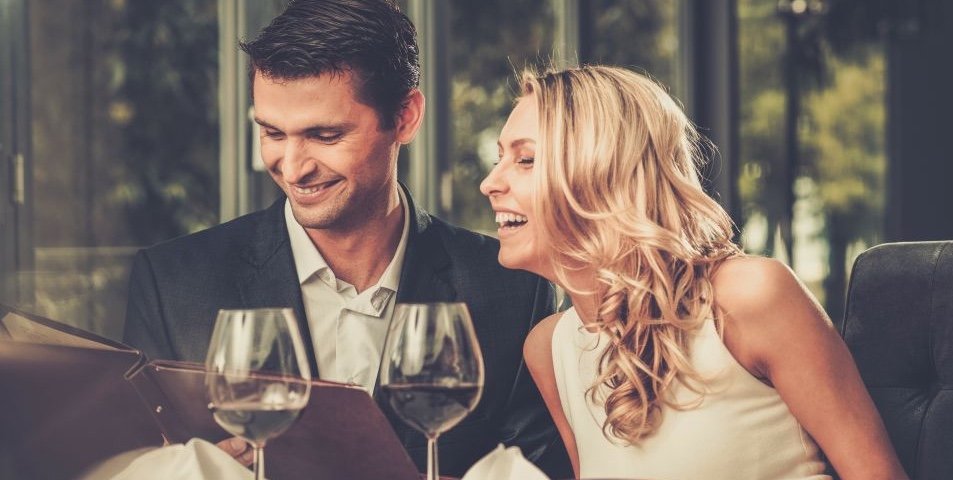 Dining on the Eiffel Tower is as amazing as it sounds. Read the rave reviews of Chef Thierry Marx's Madame Brasserie and you'll see what we mean. With Paris 200 feet beneath you, and a glass of champagne in your hand, you'll congratulate yourself on having made this reservation in advance.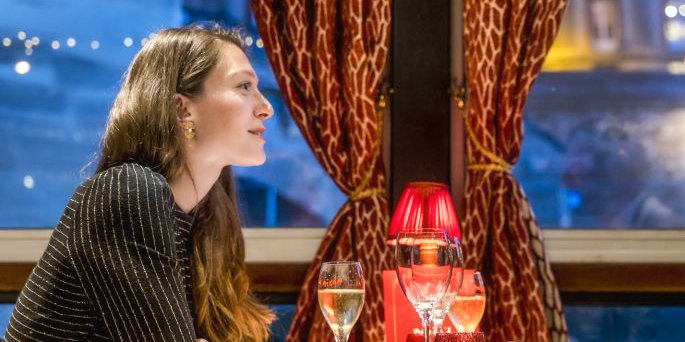 Maxim's of Paris supper club debuted in 1900 and became one of the city's most celebrated Art Nouveau restaurants. Now, you can combine a Seine river dinner cruise with all the classics made famous by the historic Paris brasserie. Dine on lobster, truffles and fresh seafood as you take in the landmarks of Paris, lit up at nightL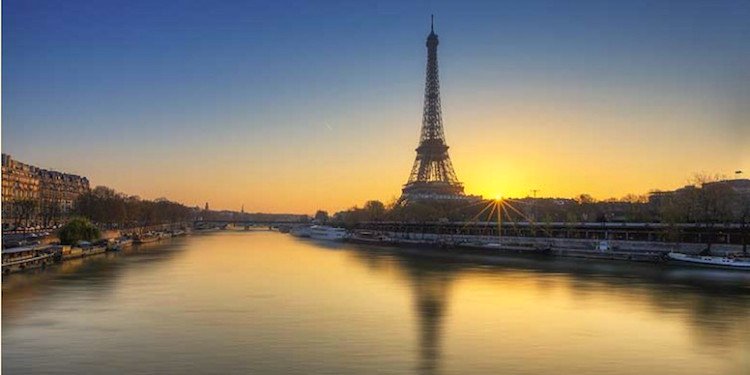 Sunset. Champagne. Eiffel Tower. Put the three together and you get a memorable evening in Paris. The fun starts as you're led VIP-style onto a bateau where a glass of cool bubbles await. As you sip, you'll glide by the best of Paris landmarks riverside. Back on land, the climax is skip-the-line access to the 2nd level of the Eiffel Tower. It doesn't get better than this!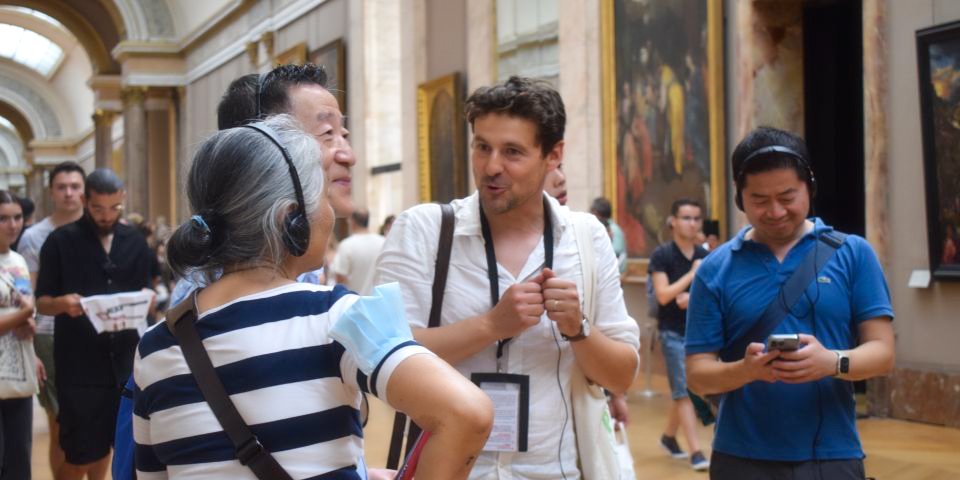 Million of visitors means the Louvre is full of art lovers who have waited in long lines to get in. Do it differently — book a skip-the-line tour to get past the crowds and into the museum quickly. See masterpieces of the Greeks, the Renaissance, and French painters. Spend time with Venus, Nike and Mona. After the tour you can stay in the museum and browse for as long as you like.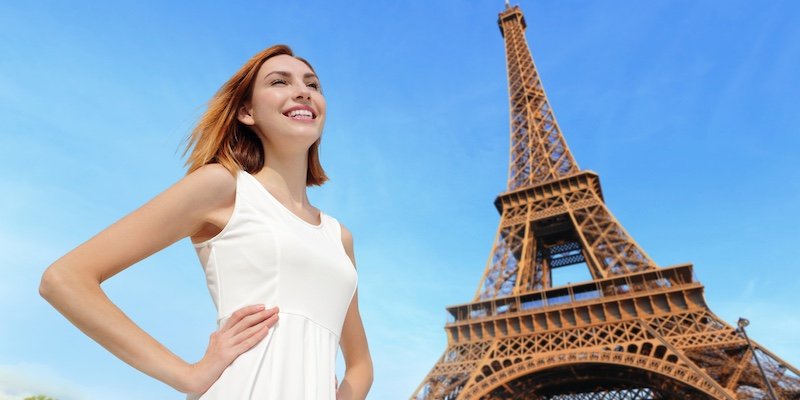 If you listen to one piece of advice from us let this be it. Don't just show up at the Tower and expect to go directly to the top. The Eiffel Tower is immensely popular and the line-ups are long and boring. Since we hate waiting in line, we always search for an Eiffel Tower activity that lets us skip the queues and go directly up the tower. Luckily, we've found quite a few! Book now as these sell out quickly!
This 2-in-1 activity takes you to two essential landmarks in one day — the chateau and gardens of the royal estate at Versailles, plus the magnificent gardens of Impressionist master Claude Monet at nearby Giverny. Save time with skip-the-line entrance to the Château de Versailles and its elegant garden. This small-group tour (no more than 8 people, to ensure personal attention) includes transportation from central Paris and lunch.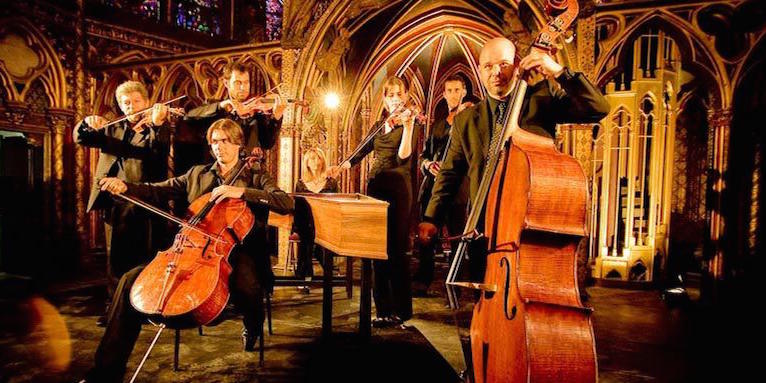 The acoustically-perfect La Saint-Chapelle is travelers' favourite classical music venue in Paris. Located on the Île de la Cité, its roots stretch back to 1289 when Louis IX built his Holy Chapel. Palais Garnier, the Belle Epoque opera house in Paris, is the center of cultural life. Attending a ballet or opera performance is worth it just to get the chance to see the fantastic interior. Find out what's playing in Paris in July!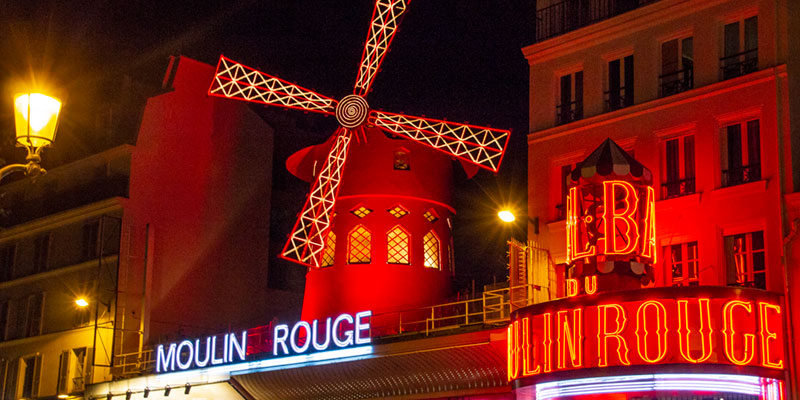 Yes you can Can-Can! The Moulin Rouge — with its signature bright red windmill — has been the most popular cabaret since it opened during the Belle Epoque of the 1890s. Cut to today where your night at the Moulin Rouge begins with a leisurely multi-course meal featuring classic French food and champagne. After dinner, settle back and enjoy the amazing cabaret show.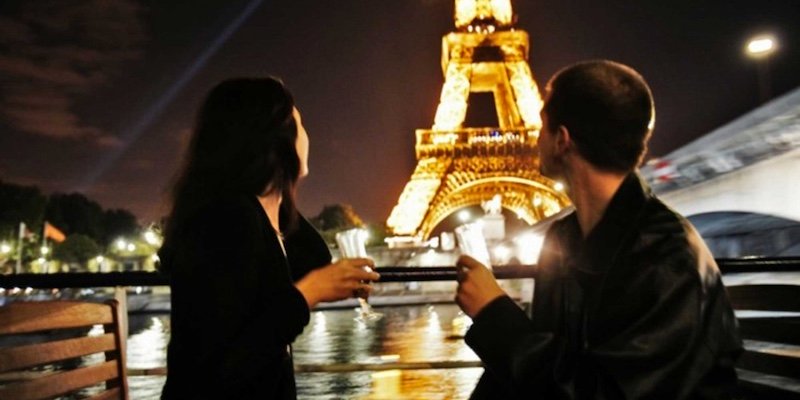 Wine. Champagne. Paris. Do you see a pattern in the activities we like the most? This one pairs Paris with champagne — to us the perfect combination. Glide past world-famous monuments while sipping bubbly in a 3-champagne tasting conducted by an expert sommelier. You learn about the types of champagnes while cruising by the sights of Paris.
Skip the lines at Musée d'Orsay to marvel at stunning Impressionist works by the likes of Van Gogh, Monet, Manet, and Renoir on this tour led by an Impressionism expert guide. D'Orsay holds the world's most important collection of Impressionist art. Once the tour finishes, you're free to spend as much time as you want perusing the masterpieces.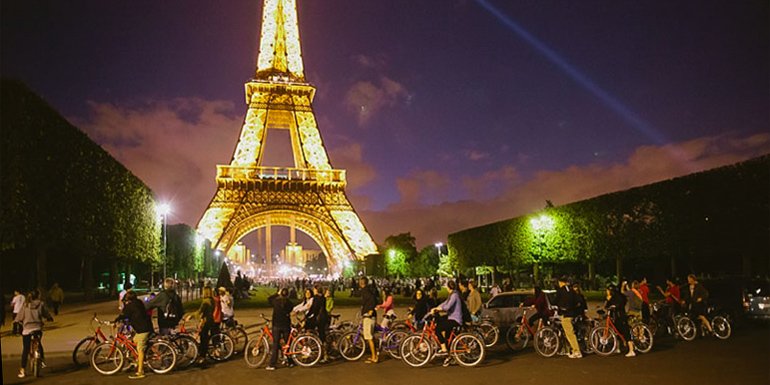 Visitors love this tour, especially on a summer evening in Paris. Follow your experienced guide as you pedal down ancient streets to visit the Louvre, the Eiffel Tower, and glide down the Champs Elysées. Cycle through Île de la Cité and witness Notre Dame as it is reconstructed. Then you hop on a river boat for a nighttime cruise on the Seine. A glass of wine is included, of course!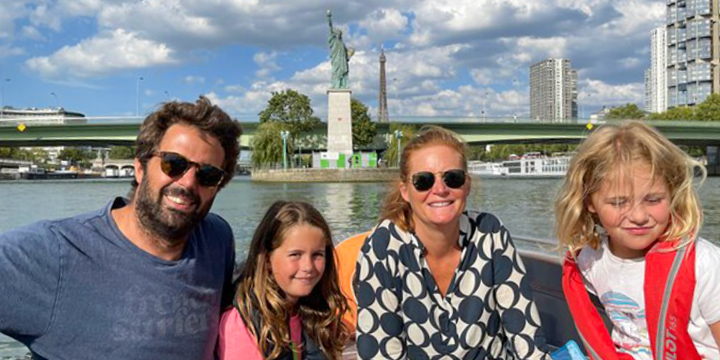 Climb aboard for a private boat tour on the Seine. Sip champagne as you pass by the Statue of Liberty, (yes, Paris has one; in fact, she has five!), the Eiffel Tower, the Louvre, the Musée d'Orsay, historic bridges, and Notre Dame Cathedral. Bring your own bubbly and even your poodle as pets are welcome.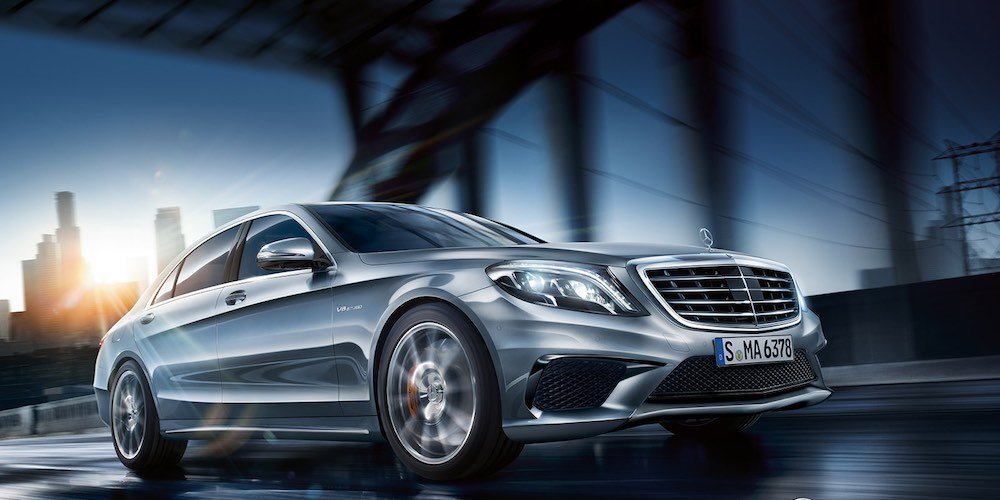 Know what's going to happen when you land at the airport — arrange transportation into Paris in advance. We recommend booking a private transfer where your driver meets you on arrival, helps with your luggage, and takes you directly to your Paris hotel in a private, air-conditioned sedan. THAT'S the way to start your vacation in style!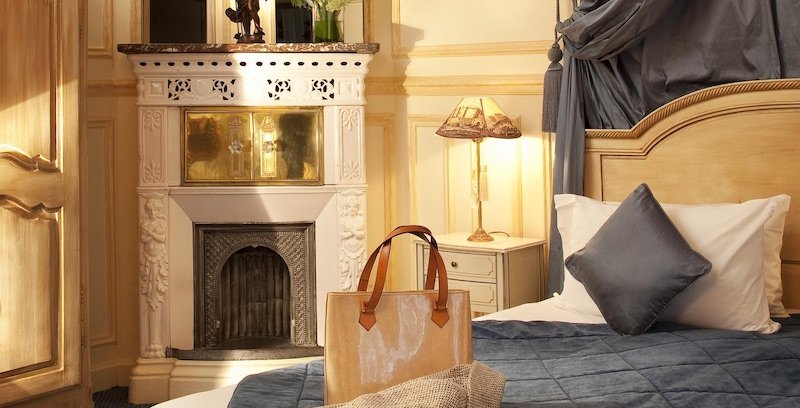 The historic and charming Left Bank is the most wonderful place to stay in Paris. Luckily, it's also home to some of our favorite hotels in the city. Here, you are in the center of things, with easy access to Saint-Germain, the Marais, the Seine, Notre Dame Cathedral. Let's take a look at our newly-updated, 2023 list of the best hotels on the Left Bank.
The Wonders of Versailles
Things to Do in Paris July 2023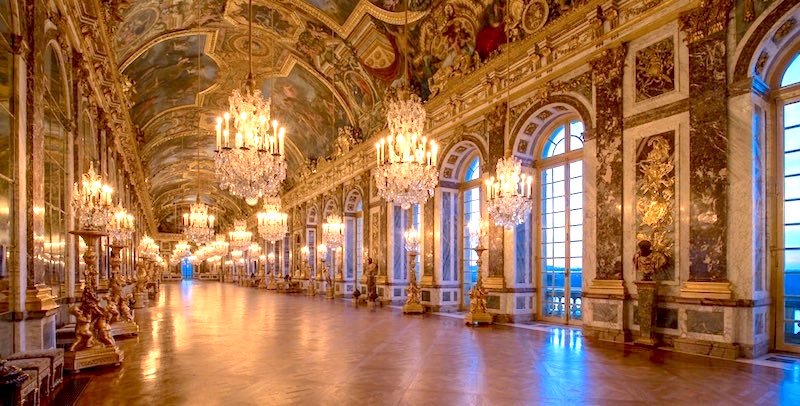 The day starts in central Paris, whence your driver/guide whisks to the royal estate of Versailles, 40 minutes away. Included in your dossier are priority, skip-the-line tickets. Go directly inside to experience the grandeur of the chateau on a guided tour. Then stroll through the gardens until lunch near the Grand Canal. Afternoon finds you at the Grand Trianon and Marie Antoinette's farm, before you're driven back to Paris. Everything is included.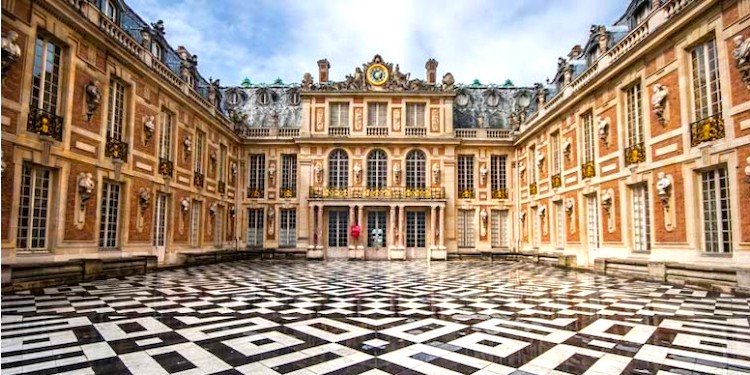 If you don't want to spend a full day at Versailles, then we recommend this highly-rated half-day tour that also starts in central Paris. It's with a small group to ensure that you get individual attention from your expert guide. If you prefer, you can opt for a private tour, for just you and your group.
Kickstart summer with this 2-in-1 tour. You'll cruise the country around Versailles as your guide takes you through forests and pastures, to the local market and then into the gardens of Versailles to ride past the historic buildings, including Marie-Antoinette's Hamlet. Then use your passes to explore the chateau as long as you like. A great tour, but be sure to book right now!
Experience the Palace of Versailles on an exclusive private tour. It starts with a Eurovan whisking you from your Paris hotel to the priority entrance at the Palace of Versailles. There, you'll glide past the velvet ropes to areas previously seen only by dignitaries. See the Hall of Mirrors, the king and queen's private residences as well as the magnificent gardens.
Glorious Day Trips From Paris
Things to Do in Paris July 2023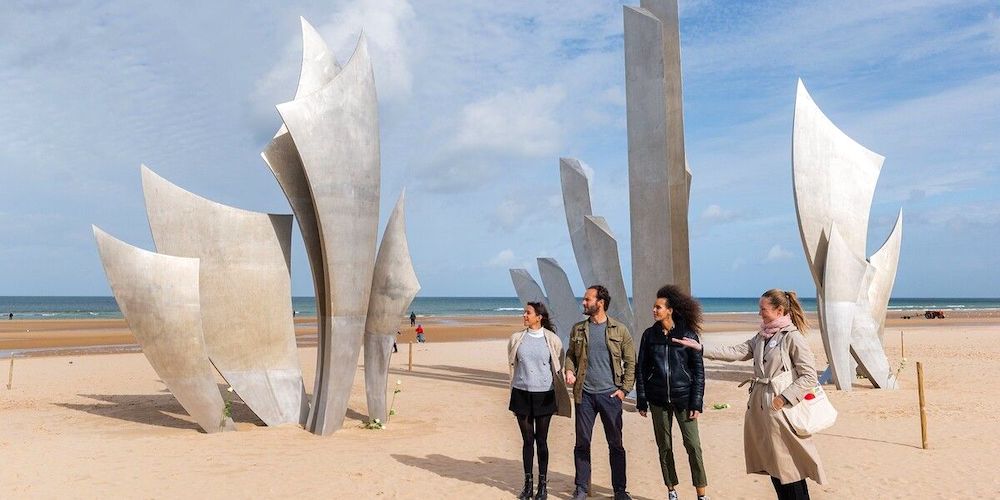 It was the largest seaborne invasion of World War II. The Normandy landings were the beginning of the road to liberation. On this compelling day trip from Paris you will visit the memorials, landing beaches and cemeteries that dot the haunting landscape. Also included is a special tasting session of the region's famous ciders.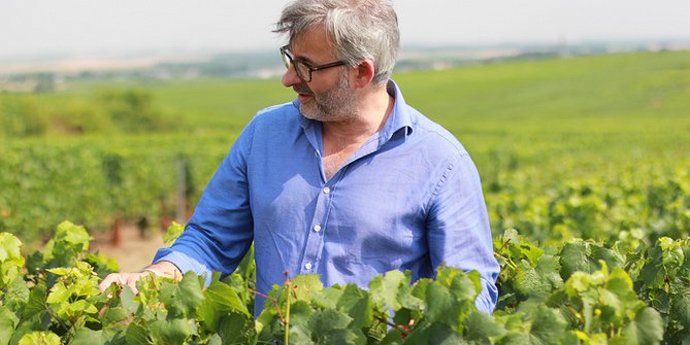 Visit the Land of Bubbly. On this day tour your driver/guide picks you up at your Paris hotel to take you to the Champagne Region, just about an hour away. You start your visit in Reims at the historic cathedral. But the day is mostly about visiting champagne makers and sampling, sampling, sampling. Lunch at a regional restaurant is included.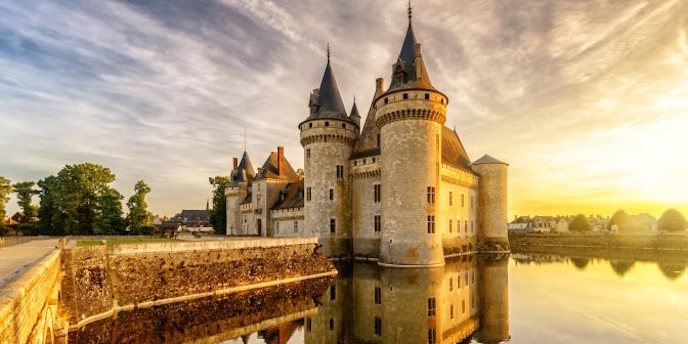 Discover the Renaissance castles of the Loire Valley and the wines produced in this fertile valley on a day trip from Paris. The day begins with a drive to the largest castle, Château de Chambord. But the day isn't all about castles: you'll also have a chance to taste the best of the region's wines. The final stop is Château de Chenonceau, considered the loveliest of the Loire Châteaux.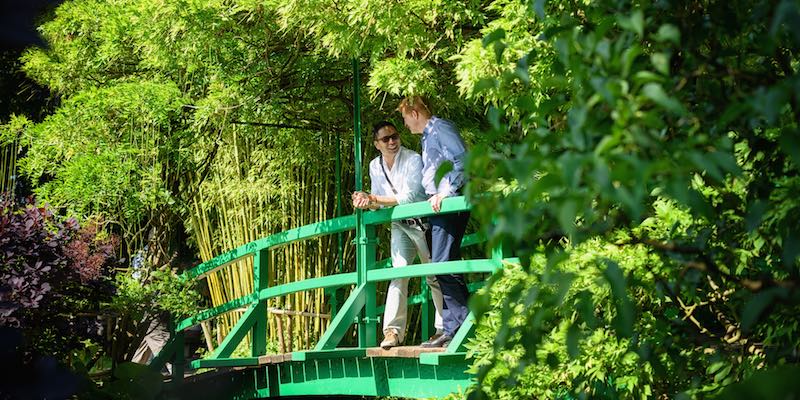 To spend the day with Claude Monet at his house & gardens in Giverny, choose this affordable, small-group afternoon tour that includes pick-up at your Paris address. The gardens will be at their peak of summer perfection as well as the waterlilies at the idyllic pond where Monet painted for 43 years. Also available as a private tour.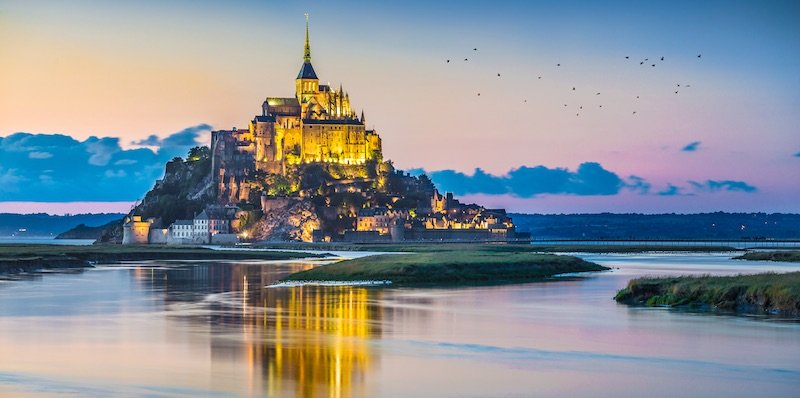 This day trip from Paris takes you to the fairytale island just off the Normandy coast. Explore the Benedictine abbey that becomes separated from the mainland during high tide and wander along the narrow streets, the shops, and the abbey's ramparts. On your way you drive through the picturesque Normandy countryside. A tasting of the regional ciders is included.
Delectable Food & Wine Experiences
Things to Do in Paris July 2023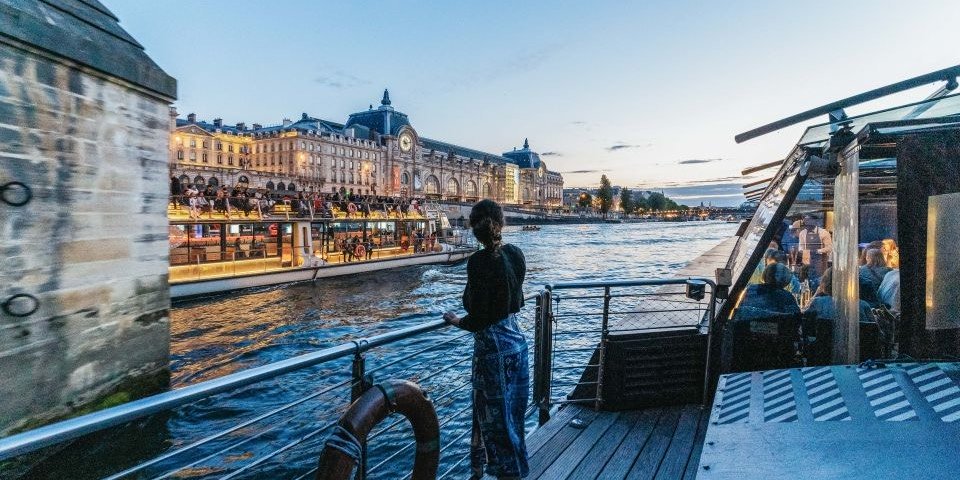 This well-liked dinner cruise along the Seine is perfect for creating memories of Paris that will stay with you for years. Cruise the river on a magical evening while viewing the city's sights. At your private table enjoy a classic 4-course French dinner, with live music as your bateau lazily floats past illuminated landmarks like the Louvre, Notre Dame, the Eiffel Tower.
Spend an afternoon on the Seine the Paris Insiders Way. This fun & casual river cruise includes a classic multi-course lunch. Relax and dine with friends as the best of the Paris landmarks drift past your view. Take a break from sightseeing to combine great dining with a tour of Paris… riverside.
This delightful small-group food tour through the Marais is garnering high praise. You start the tour at the oldest food market in the city, and then follow your food-expert guide through the historic Marais neighborhood to visit the top food & wine shops, tasting the best of French food like cheese, charcuterie, baguettes, chocolate, and wine.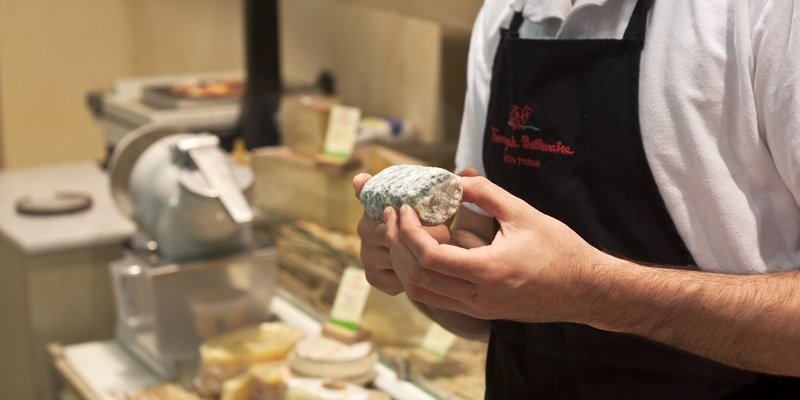 In Paris, the top cheese sellers (fromagères) also age their cheeses in special cheese caves beneath their stores. This unique & unusual tour is led by a Master Affineur, who ages and sells cheese. You not only get to taste some of the most famous cheese of France, but you learn about their history, production techniques, and which wines to drink with them.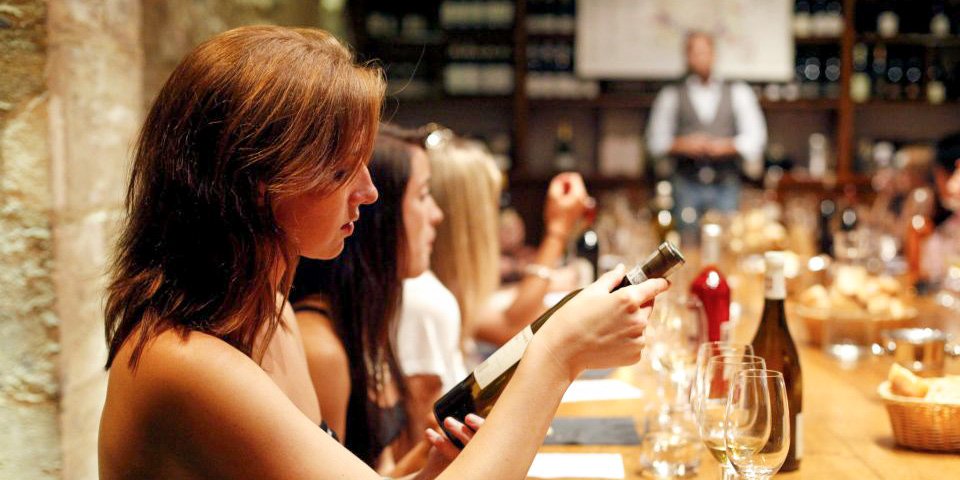 You really can't visit Paris without tasting French wine. The professional sommeliers on these fun and informal wine tastings cover a lot of wine territory and deliver an extensive tasting of wines in a charming wine bar smack in the center of Paris. We prefer the wine, cheese & charcuterie option that includes champagne.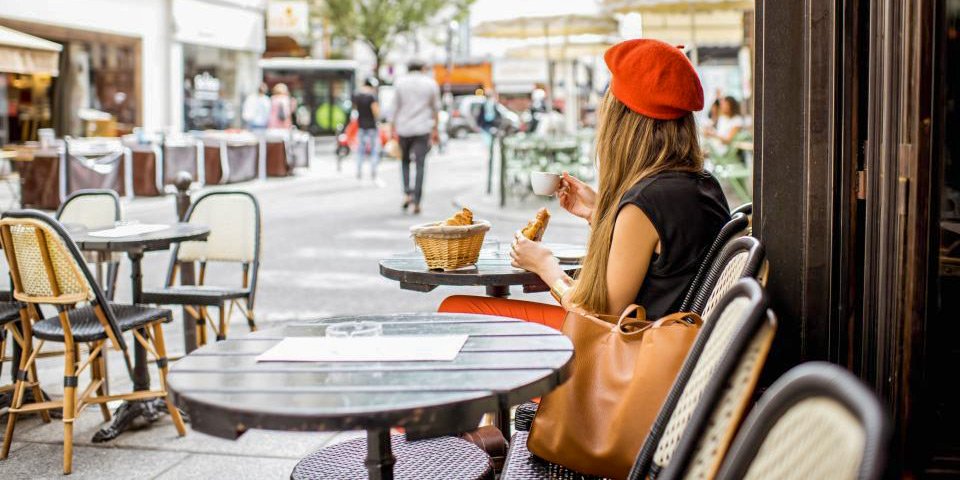 Join a food-expert guide for a walking tour of historic Montmartre to taste some of the best foods found in France — charcuterie, cheeses, wine, pastries, chocolate, bread. Be sure to spend some time to view Paris from its highest point. This quartier on the hill is famous for its cobblestone streets, café and terraces, and for the bohemian crowd who once lived here.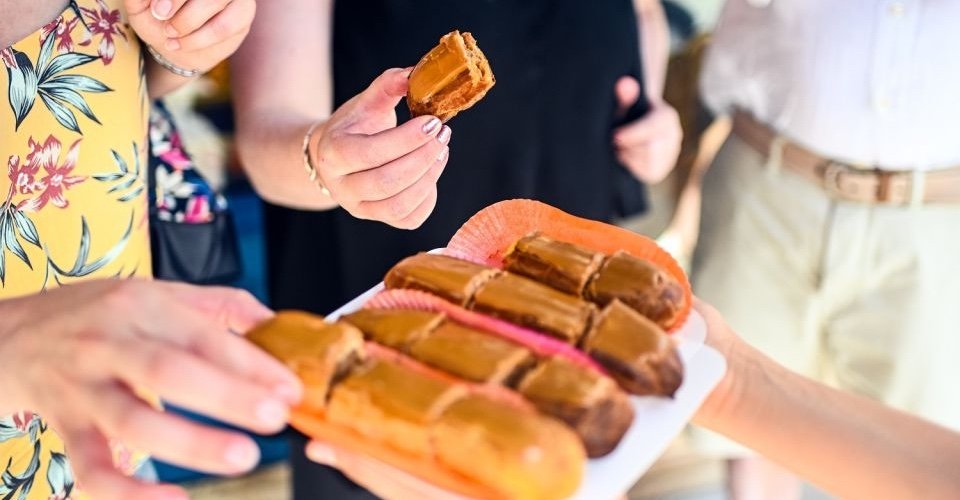 In Paris, chocolate is a major food group. At least that how it seems, what with over 200 speciality (and amazing) chocolatiers. On this tour (our readers' fave food activity) you walk from chocolate shop to pastry shop to chocolate shop in an historic district of Paris and sample all along the route. On a small group tour like this you get hands-on attention at a relaxed pace.
Sure — you can eat croissants and pain au chocolat during your trip to Paris. But instead, why not learn how to bake them yourself? That's what happens in this hands-on, small-group pastry class. Meet your chef/instructor in the professional kitchen to, then roll up your sleeves to learn the step-by-step secrets to making these iconic French pastries.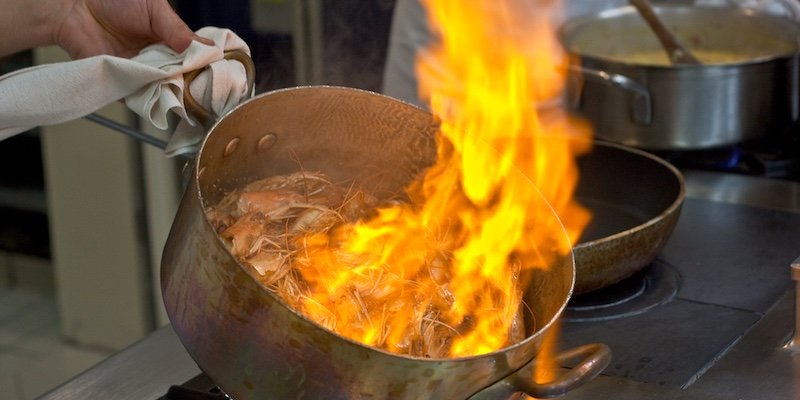 At an historic outdoor food market in the Latin Quarter you meet your expert chef and shop for the ingredients you will need to make lunch. Then your small group (limited to 8) returns to the Paris cooking studio to create a three-course meal. You will prepare a delicious lunch — including entrée, plat, and dessert — and enjoy your creations, with a glass of wine.
New Exhibits at the Museums
Things to Do in Paris July 2023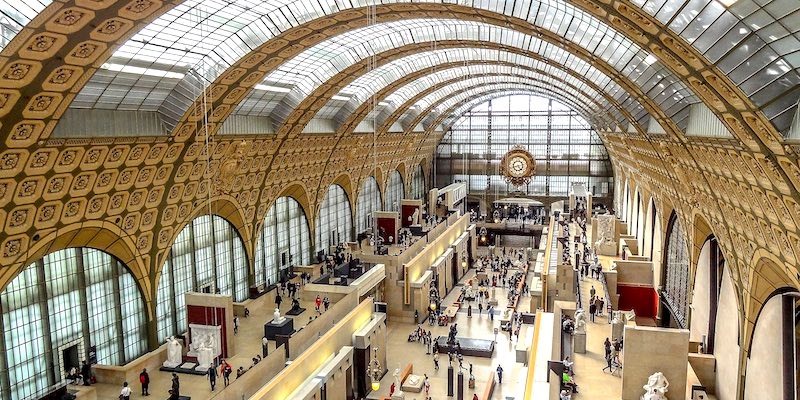 Yes, you can cover a lot of art history in a few hours! The only thing you have to do is relax and enjoy the masterpieces. No need to worry about buying tickets or standing in line. This combination museum tour takes you to the best at the Louvre and the d'Orsay museum with a knowledgeable guide. Group size is limited to eight.
Manet/Degas
Edouard Manet (1832-1883) and Edgar Degas (1834-1917) were both key players in the art world of the late 1800s. This exhibition showcases the two painters and highlights their similarities and differences.
• Musée d'Orsay
• Ends July 23, 2023
• Information…
Sarah Bernhardt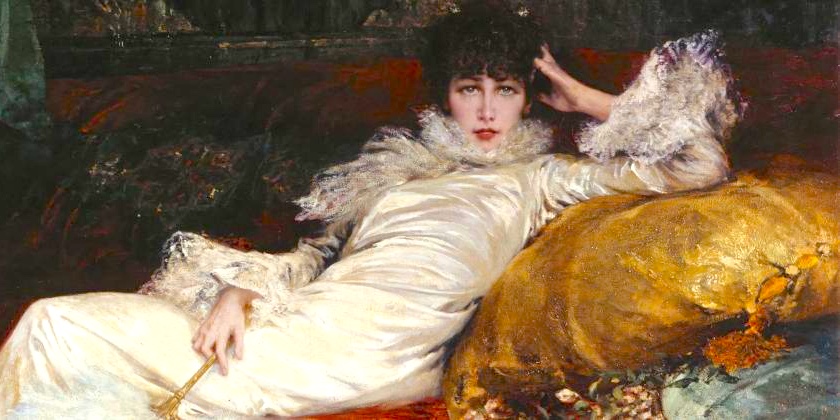 The "Divine" Sarah Bernhardt (1844-1923), actress and artist, is of course the focus of this exhibition. As a matter of fact, the Petit Palais houses one the best portraits of her, as well as several of her own sculptures. The must-see exhibition includes more than 600 works tracing Sarah Bernhardt's life and career.
• Petit Palais
• Ends August 27, 2023
• Information…

Senghor et les Arts
A portrait of the writer, poet and statesman Léopold Sédar Senghor (1909-2001) following the independence of Senegal. (If his name rings a bell it may be because the pedestrian bridge in front of Musée d'Orsay is named for him.)
Musée du Quai Branly
Ends November 12, 2023

Anne Eisner – Une Artiste Américaine au Congo
In 1946, American artist Anne Eisner (1911-1967) traveled to Africa for the first time. She stayed for seven years, documenting the daily lives of the Mbuti pygmy people in the Belgian Congo.
Musée du Quai Branly
Ends September 3, 2023

Naples in Paris: Masterpieces from the Museo di Capodimonte
See masterpieces by Michelangelo and Raphael, never before seen outside of Naples. Sixty masterpieces from the Capodimonte Museum will be exhibited in the glamorous Grande Galerie, the Salle de la Chapelle, and the Salle de l'Horloge.
Louvre Grande Galerie
Ends January 8, 2024

Moï Ver – Ci-Contre
Forgotten genius, Moï Ver (1904-1995) was an early master of the photographic montage. Born in Lithuania, he studied painting with Klee, Kandinsky, and Albers. This retrospective brings together more than 300 photographs, paintings, drawings and prints, many of them on display for the first time.
Centre Pompidou
Ends August 28, 2023

Picasso Celebration: The Collection in a New Light
For the 50th anniversary of Pablo Picasso's death on April 8, 1973 British designer Paul Smith, famous for his work with color, tailoring, and detail, will lead the direction of this exhibition showcasing the best of the museum's collection.
Musée Picasso
Ends August 27 2023

Philippe Starck – Paris is Pataphysique
FYI, pataphysique is described as the "science of imaginary solutions". As a youngster, Philippe Starck skipped school and took refuge in the parks and gardens and museums of Paris. One of them was Musée Carnavalet, where he found inspiration. Paris has always been his muse — for his interior design, architecture, restaurants, hotels, and everyday objects. This exhibition explores the link between Paris and Philippe Starck.
Musée Carnavalet
Ends August 27, 2023
The Top Events in Paris
Things to Do in Paris July 2023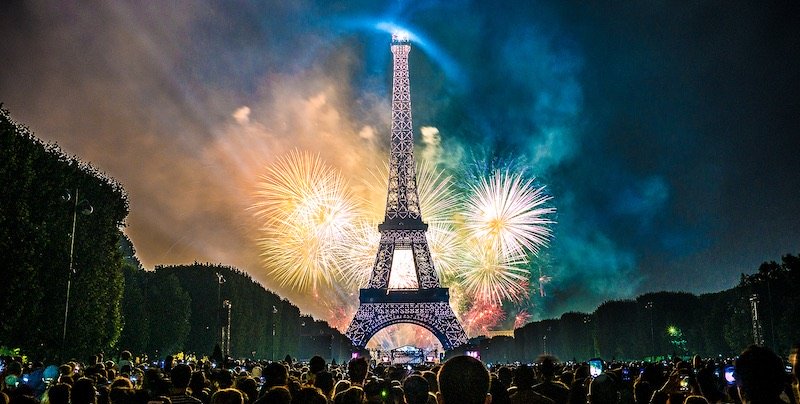 Vive la liberté ! Bastille Day commemorates the start of the French Revolution and is the biggest celebration in Paris, and in all of France. In Paris, the military parade starts at 10 AM on the Champs-Elysées. The Eiffel Tower fireworks start at 11 PM, and the best vantage point is from the banks of the river.
• July 14
• Bastille Day Celebrations…
Paris Plages
Sand, sun, beach umbrellas, free concerts & fun activities on the banks of the Seine River for summer celebration.
• Banks of the Seine
• July 9 to August 21, 2023
• Information…
Tour de France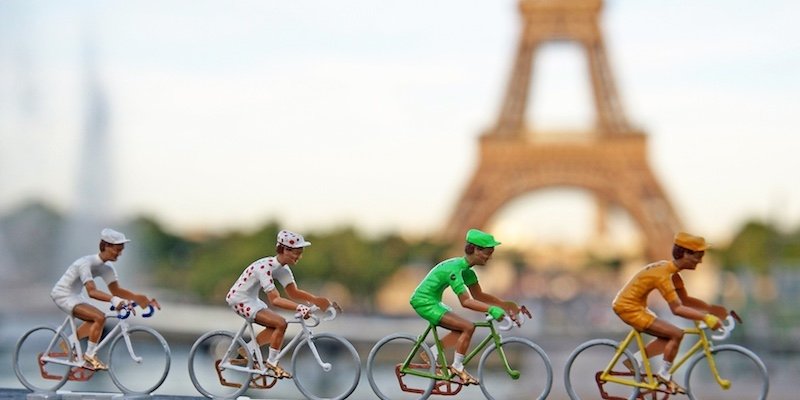 The historic cycling race this year starts in Bilbao and winds its way through Bayonne, Bordeaux, Limoges, Clermont-Ferrand, and Courchevel, before landing in Paris for the final laps around the Champs-Elysées.
• July 1 to 23, 2023.
• Information…

Concert in Support of Ukraine
Attend a classical music concert featuring Ukrainian musicians playing cotemporary Ukrainian classical music. The memorable evening is in aid of Ukraine citizens with rare diseases.
12 Rue Pierre Castagnou, 14e
July 6, 2023

Paris Japan Expo
This annual event celebrates Japanese manga, martial arts, animation & J-music.
Paris Nord Villepinte Exhibition Centre
July 13 to 16, 2023

Annual Paris Jazz Festival
One of the truly magical international jazz events, held in the beautiful gardens of Parc Floral.
Parc Floral de Vincennes
June 29 to September 7, 2023

Festival Paris L'Été – Arts, Scenes & Sun
This event features 100 performances at 40 locations throughout Paris — near monuments, in parks, and public squares. What a way to celebrate summer in the city!
Throughout Paris
July 2023

Lollapalooza Paris
The annual live music festival returns to Paris in 2023 (Covid and all) for three-day event with an amazing line-up that includes Rosalía, Kendrick Lamar, and K-Pop's Stray Kids.
Hippodrome de Longchamp
July 21 to 23, 2023