The 61 Most Glorious Things To Do In Paris – The Summer Edition, July 2018
July in Paris is sizzling hot days and glorious warm evenings with plenty of parties and fireworks to celebrate Bastille Day! Don't miss the Bastille evening dinner cruise on the Seine. The city is also filled with cultural events; museum exhibits, opera, ballet and classical music concerts found in historical settings across the city. It is the perfect month to take a dreamy day trip to see Monet's Gardens, the chateau and gardens of Versailles, or the beaches of Normandy.
Most Popular Activities
Things to Do in Paris July 2018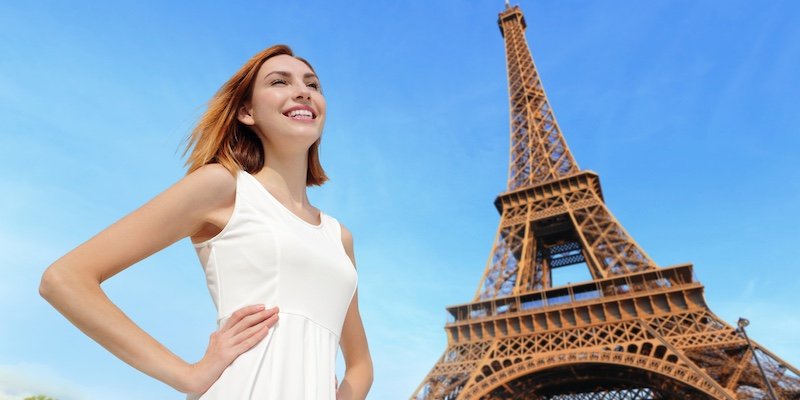 We don't like to waste Paris time standing in line. That's why we like skip-the-line tours. You breeze past the crowds and follow your guide up the tower that's the most famous monument in the world. The summit is already sold out, but tours to the 2nd level are still available for July. Book as early as you can.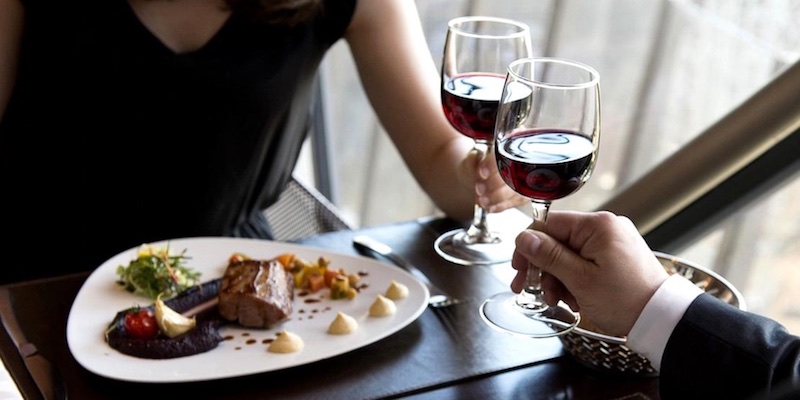 This is another good way to get up the Eiffel Tower without standing in line. Your driver meets you at your Paris address for a small-group tour of the city's most iconic sights like the Champs-Elysées, the Arc de Triomphe, and Montmartre. When it's time for lunch you skip the long lines at the Eiffel Tower and go directly to restaurant 58 Tour Eiffel located on Level 1, where the views of Paris are wonderful and a table has been reserved for you. The afternoon finds you cruising along the Seine on a bateau.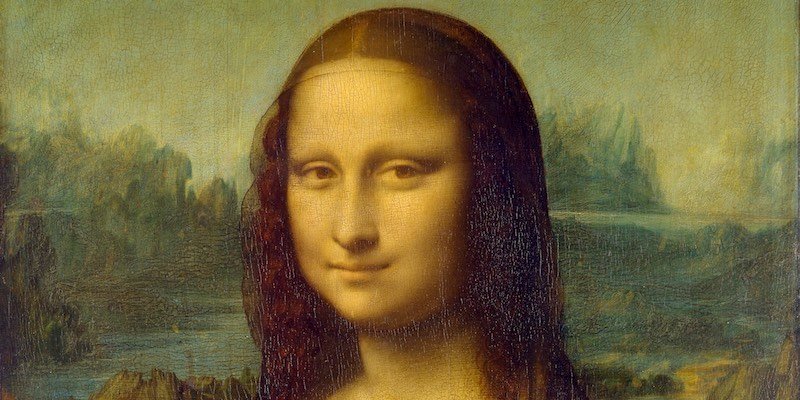 Nearly 10 million visitors a year means that the Louvre is always crowded and there are always long lines. That's why we insist on booking a skip-the-line tour to get past the crowds and into the museum. Visit masterpieces of the ancient Greeks, the Italian Renaissance, and French emperors. You'll also spend time with the Big Three — Venus, Nike and Mona !

Our personal favorite combines two of our best-loved activities — fine wine and fine art. If you think it can't get better than that, listen up — you also get to skip the lines at the Louvre for an evening tour, when the crowds are smaller. Afterwards, follow your guide to a nearby wine bar to a guided tasting of a flight of French wines.
→ Likely To Sell Out…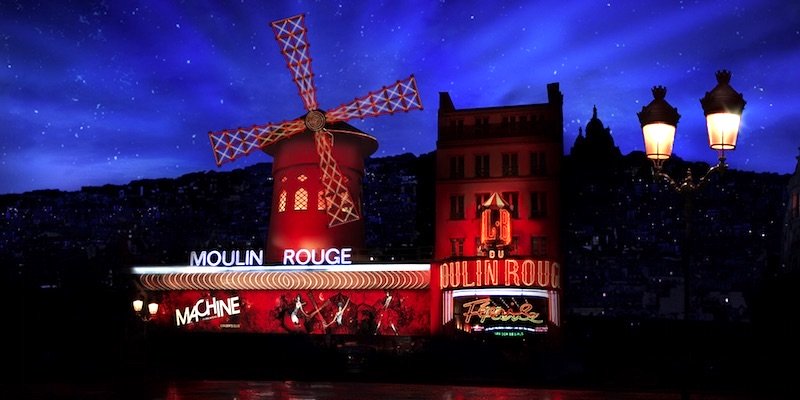 Combine the best of all Paris worlds in one glorious evening. Dine at the Eiffel Tower, take a Seine River illuminations cruise, then finish the evening with a cabaret show at Moulin Rouge. Everything is included — hotel return, dinner with wine, tickets to Moulin Rouge, and champagne (of course!). This is a very popular activity and sure to sell out. Also see, The 6 Best Evenings In Paris…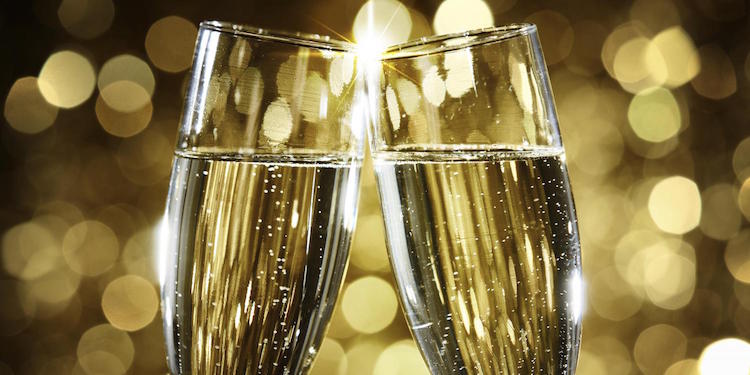 Wine. Champagne. Are you starting to see a pattern in the activities we like the most? This one pairs Paris with champagne — to us the perfect combination. Glide past world-famous monuments while sipping bubbly in a 3-champagne tasting guided by an expert sommelier. You learn about the champagnes as your guide also fills you in on the sights of Paris as you cruise by.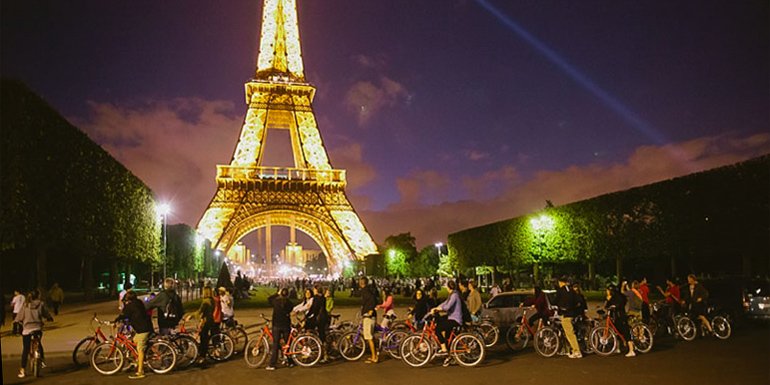 Visitors love this tour, especially on a summer evening in Paris. Follow your experienced guide as you pedal down ancient streets to visit the Louvre, the Eiffel Tower, and glide down the Champs Elysées. Then you hop on a river boat for a nighttime cruise on the Seine. A glass of wine is included, of course!
We think you're going to love this highly-rated Paris city tour. It gets you to the best of the city in one glorious day. It starts with pick-up at your Paris address and continues with a professional-guided tour of the Louvre, where you get to skip the long line-ups. In the afternoon you again skip the lines, this time at the Eiffel Tower; visit Notre Dame with an expert guide; and spend time in the artistic neighborhood of Montmartre. Also see, The 6 Best Paris City Tours…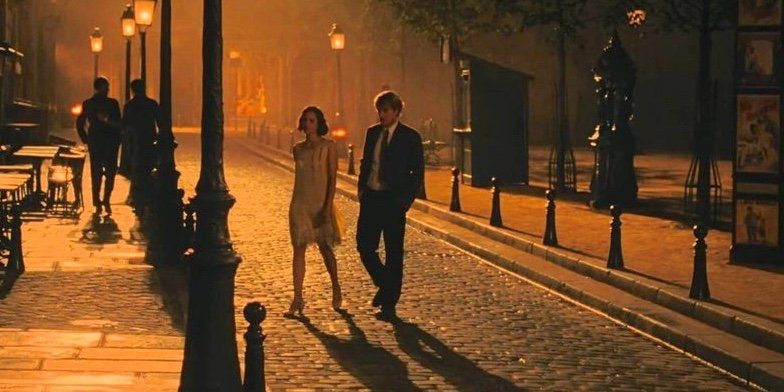 You might think of Paris as the City of Light, but it can also be…well, spooky. 2,000 years of history has resulted in a city that can be mysterious, even eerie, especially at night. Follow your guide along ancient, narrow streets and learn about the ghosts of Paris, the unexplained, the wars, and the spooky. Also see, The 10 Best Walking Tours Of Paris…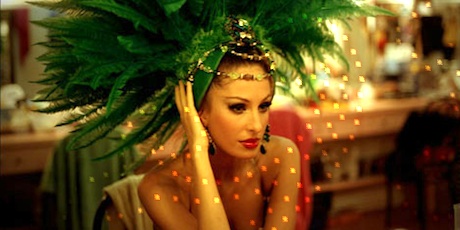 This is another complete evening in Paris, this time at the Moulin Rouge. Your driver meets you at your address and takes you to the foot of Montmartre, to dine at the number-one rated nightclub in Europe, and to take in the amazing cabaret show. No need to figure out how to get there or what to do when you're ready to leave — your transportation is waiting for you. Also see, Seven Ways To See The Hottest Show in Town…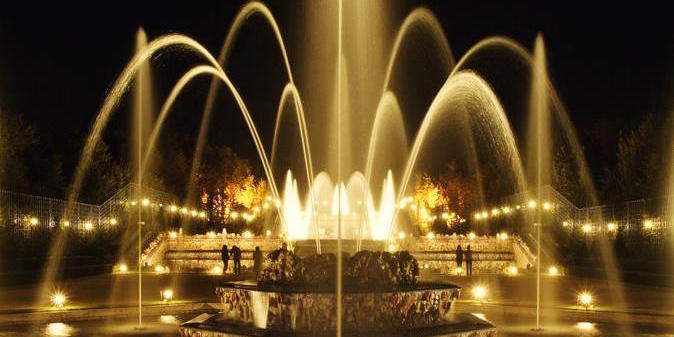 In the magnificent gardens of Versailles experience the summer-only fountain show, choreographed to music from the court of Louis XIV. It's one of those events that you don't want to miss and can only be seen on weekends in the summer months. This half-day tour also includes priority access to the palace.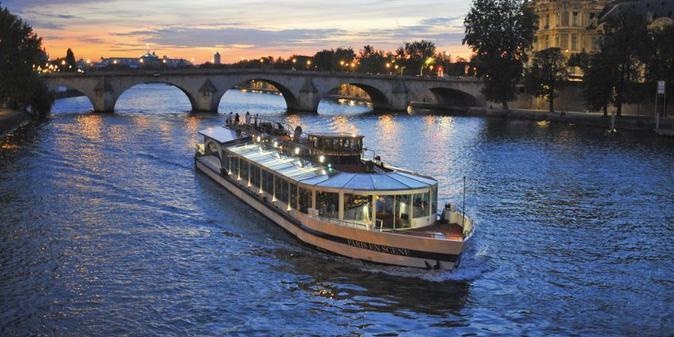 This very popular 3-hour evening sightseeing dinner cruise combines glamorous dining in Paris with views of the must-see attractions on board a classic Bateaux Parisiens river boat. A live band entertains you while you take in the lights of the city. Hotel pickup is included as is champagne and wine. What else would you expect in Paris? Also see, The Six Top Dinner Cruises in Paris…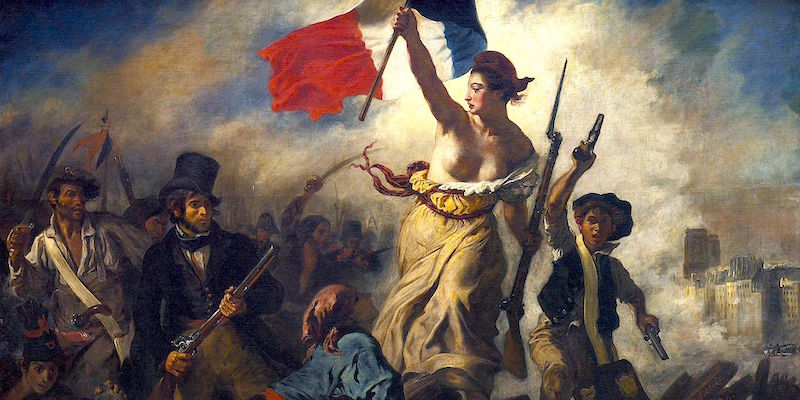 The Revolution of 1789 was a pivotal event in French history. Its history comes alive on this walking tour that takes you to the main sites of those tumultuous times. The storming of the Bastille, the guillotines, the prisons, the Reign of Terror, the beheading of Marie Antoinette — you learn about all the famous (and infamous) events as you visit the places they actually happened.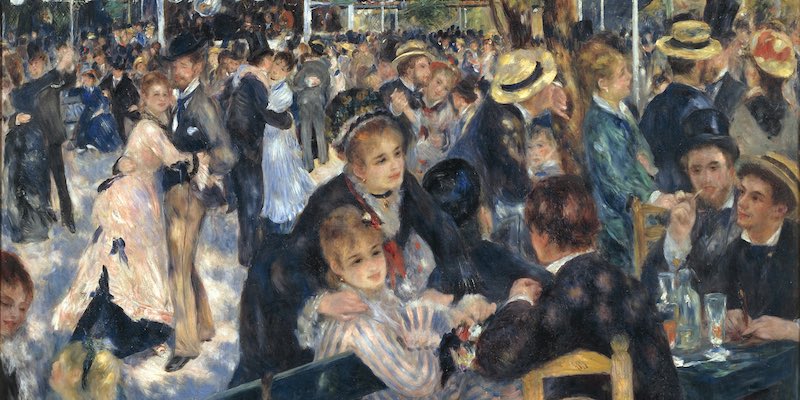 Visit the fascinating hilltop setting of Montmartre for a tour focusing on the history of the artists who have lived here. See the house where Van Gogh lived, the famous windmill cabaret of Renoir, the site of Picasso's early studio, and more. Also included is a skip-the-line ticket for the famous Impressionist museum, Musée d'Orsay. This activity has hundreds of 5-star reviews, so be sure to book early,
Know what's going to happen when you arrive at the Paris airport. We recommend that you arrange an airport transfer in advance. An easy and affordable way to do that is to book a shuttle van service right to your hotel. Here's the service our readers like, it's convenient and cheaper than a taxi. Also see, Airport Transfers – Our Complete Guide…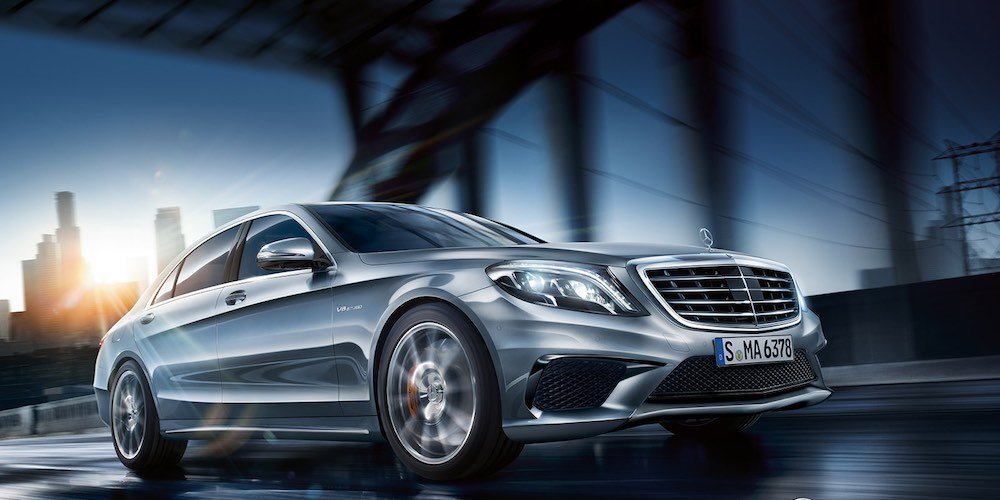 We also want to share our best tip — transfer in a private car from the airport. We aways have our Paris pal and professional driver, Manu, meet us at the arrivals gate and whisk us into the city in his Mercedes S-Class. Honestly, it's the only way to go!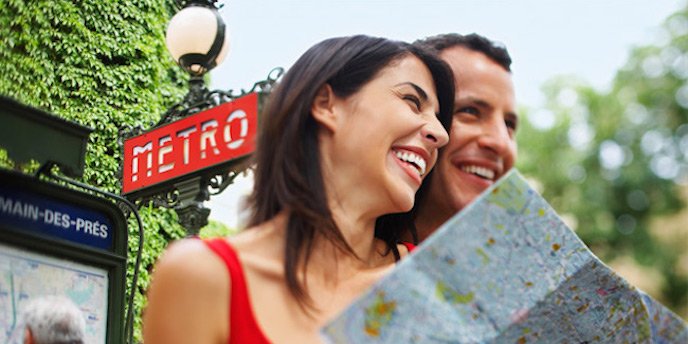 We know that most travelers want to save time in Paris, so why not save money as well? With our very own Paris Insiders Pass you get into the museums for free and ride the Metro for free. Even better, we've arranged special savings for our readers. Use the discount code INSIDERS5 for extra savings. But for us the big advantage is bypassing the looong Paris lines. Also see, Complete Guide to the Paris Insiders Pass…
The Top Day Trips From Paris
Things to Do in Paris July 2018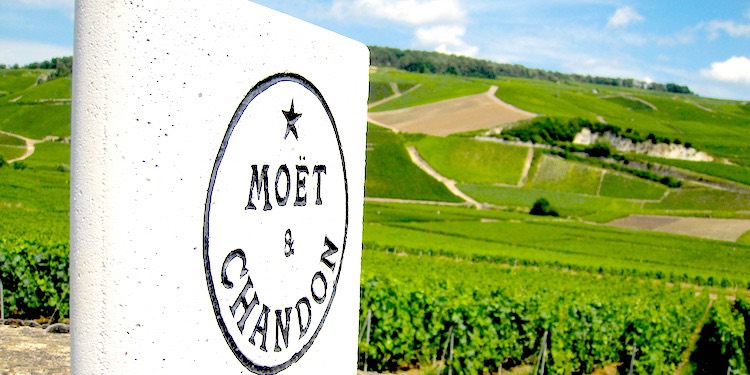 Visit the Land of Bubbly. On this day tour your driver/guide picks you up at your Paris hotel to take you to the Champagne Region, only an hour away. You start in Reims to visit the historic cathedral. But the day is mostly about visiting producers and sampling, sampling, sampling. Lunch at a regional restaurant is included. Available as a private tour as well. Also see, The 3 Top Day Trips to Champagne…

This small-group tour takes you directly to the Land of Bubbly for a full-day exploration. Available Mondays, Thursdays, Fridays, and Saturdays in July.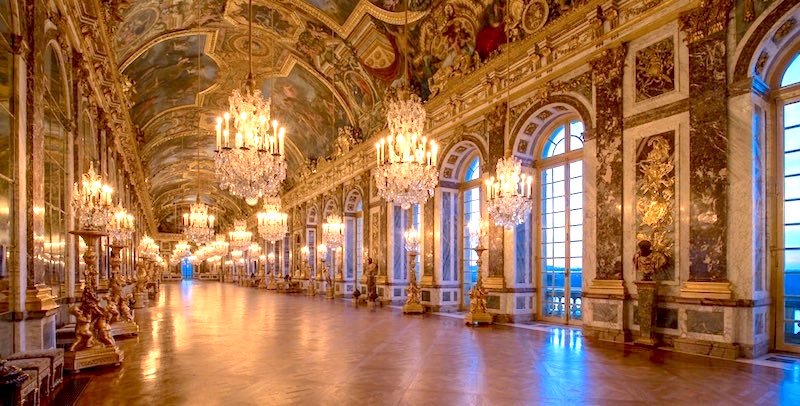 The day starts at your Paris address, whence your driver/guide whisks to the royal estate. Included in your dossier are priority, skip-the-line tickets. Go directly inside to experience the grandeur of the chateau on a guided tour. Then stroll through the gardens until lunch on the Grand Canal. Aprés lunch finds you at the Grand Trianon and Marie Antoinette's farm before you're driven back to Paris.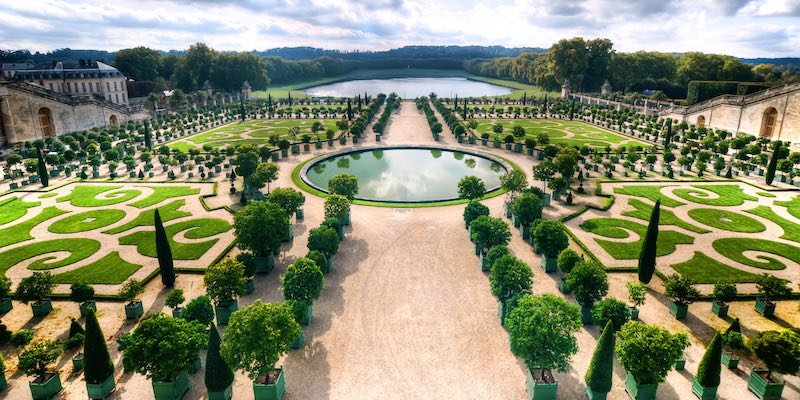 Versailles is close enough to Paris that you can visit it in one day and also fit in a Paris city tour — plus lunch on the Eiffel Tower ! This full-day tour includes pick-up and return to your Paris hotel and a small-group tour of the iconic sights of Paris. There's time for a visit to Montmartre before your Eiffel Tower lunch. In the afternoon, the chateau and gardens of Versailles beckon. All int all, tis is a great introduction to both Paris and Versailles. Also available as a private tour.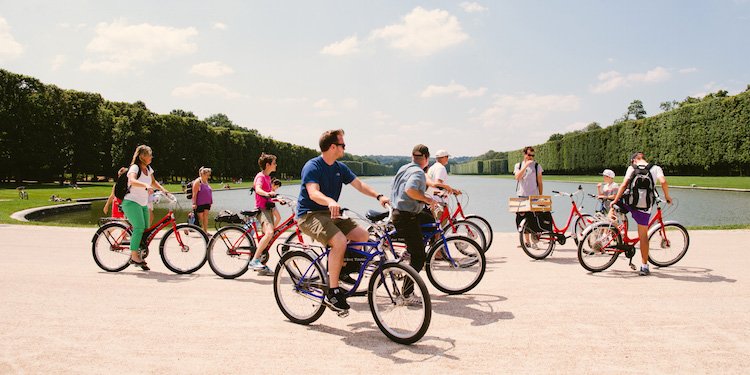 Kickstart summer with this 2-in-1 tour. You'll cruise the country around Versailles as your guide takes you through forests and pastures, to the local market and then into the gardens of Versailles to ride past the historic buildings, including Marie-Antoinette's Hamlet. Then use your passes to explore the chateau as long as you like. A great tour, but be sure to book right now!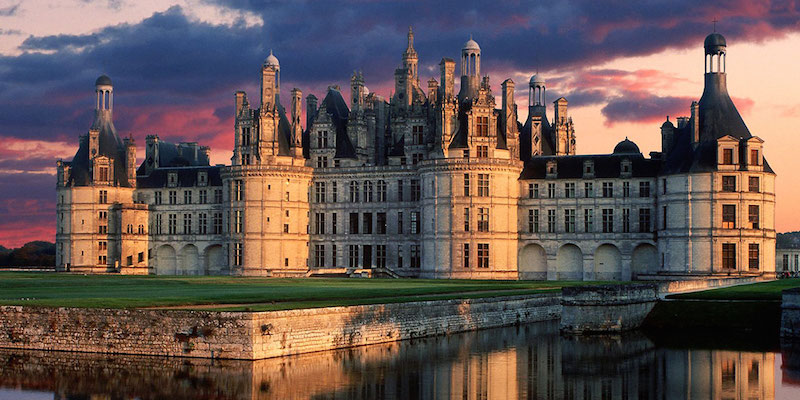 Discover the Renaissance castles of the Loire Valley and the wines produced in this fertile valley. The day begins with a drive to the largest castle, Château de Chambord. Lunch is served at Château de Nitray vineyards with a selection of fresh, local ingredients and a tasting of the best of the region's wines. The final stop is Château de Chenonceau, considered the loveliest of the Loire Châteaux.

On this day trip you concentrate on the castles and spend more time visiting Chenonceau, Cheverny & Chambord, the three most spectacular castles in the valley. Also available as a private tour.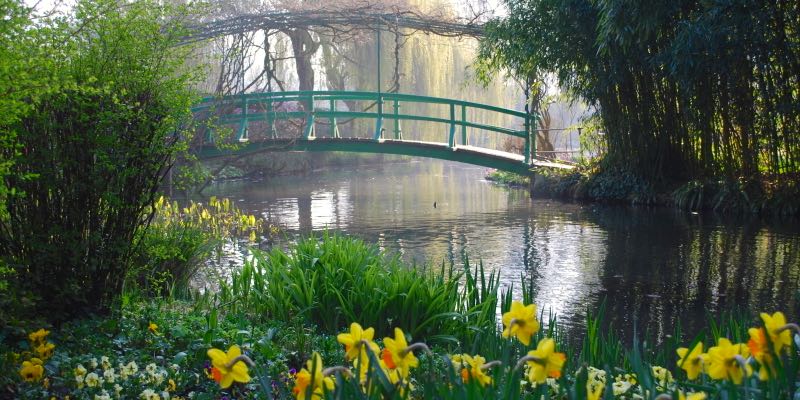 This 2-in-1 activity takes you to two essential landmarks in one day — the chateau and gardens of the royal estate at Versailles, plus the famous gardens of Impressionist master Claude Monet at nearby Giverny. On this small-group tour of no more than 8 people (to ensure personal attention), you are picked up at your Paris address and driven to both locations for guided tours. Lunch is also included on this very popular day trip from Paris.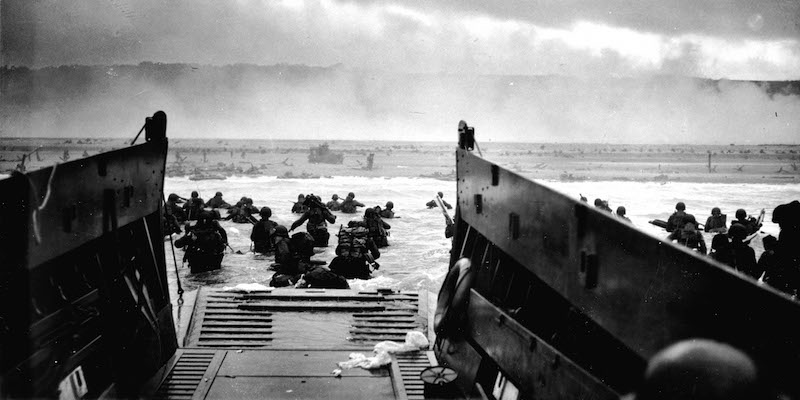 It was the largest seaborne invasion of World War II, and in history. Codenamed Operation Neptune, the Normandy landings marked the beginning of the road to liberation. On this compelling day trip from Paris you will visit the memorials, landing beaches and cemeteries that dot the haunting landscape. Your personal driver will pick you up at your Paris hotel or apartment. Lunch is included.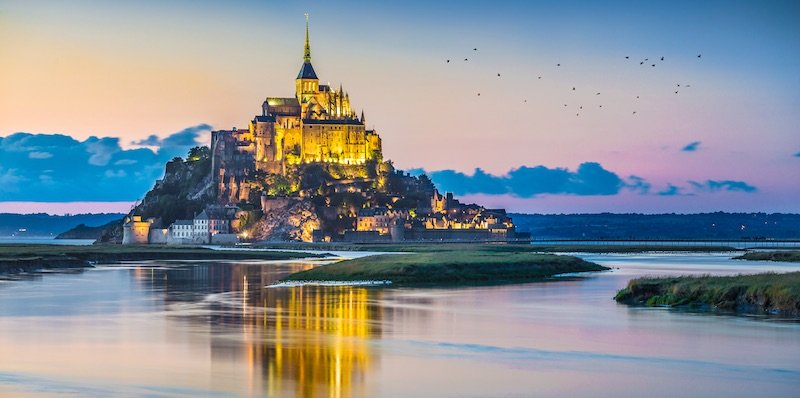 We like this 2-day trip from Paris that takes you to the fairytale island just off the Normandy coast. Explore the Benedictine abbey that becomes separated from the mainland during high tide. On day two you explore the best chateaux of the Loire Valley. Everything is included on this popular tour from Paris — tickets, guides, meals, accommodations, and a guided tasting of Loire wines on day two.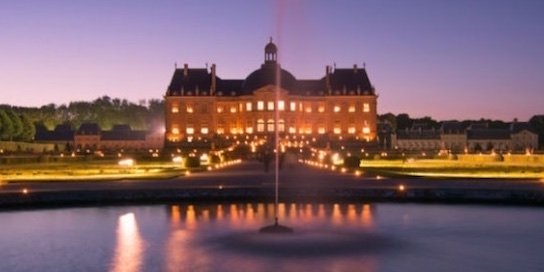 Château Fontainebleau, just outside of Paris, is one of the largest of the French royal castles and it makes for a lovely day excursion from Paris. But this 2-in-1 day trip also includes on your agenda is Vaux le Vicomte, the stunning castle and gardens that were the direct inspiration for Versailles. It makes for a great day out of Paris. Also see, Vaux-le-Vicomte Tour with Champagne and Luxury Car Transport…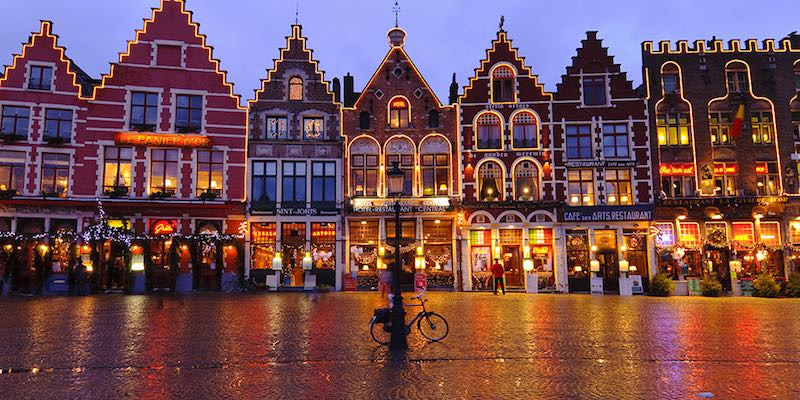 There's a lot to see in France just beyond the gates of Paris, and during the long days of summer you can reach from one side of the country to the other. To learn more, read our guide to the best summertime day trips that take you to historic Rouen, to the World War One battlefields, Bruges, and even London. Bon voyage!
Classical Music, Opera & Ballet
Things to Do in Paris July 2018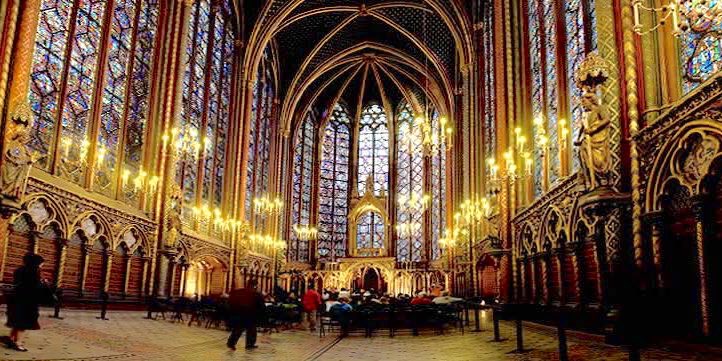 Located in the heart of Paris on the Île de la Cité, La Sainte Chapelle's roots stretch back to 1289 when Louis IX declared it his Holy Chapel. Today its magnificence shines with walls of stained glass and soaring ceilings. It's a perfect venue to hear classical music in Paris. The acoustically-perfect Saint Chapelle is travelers' favourite classical music venue in the city as well. Don't miss it!

La Sainte Chapelle Featured Concerts in July
VIVALDI'S FOUR SEASONS
July 1, 6, 8, 16, 19, 25, 27, 30
→ Reserve Tickets…
MOZART & BACH
July 7, 18, 26 & August 1
→ Reserve Tickets…
GOLDONI QUARTET
July 15, 21, 24 & 29
→ Reserve Tickets…
Verdi's four-act opera premiered at the Teatro Apollo in Rome in 1853 and it has rocked the opera world ever since. A compelling dramatic story and shatteringly beautiful music make it a must-see experience. In Italian with French and English surtitles.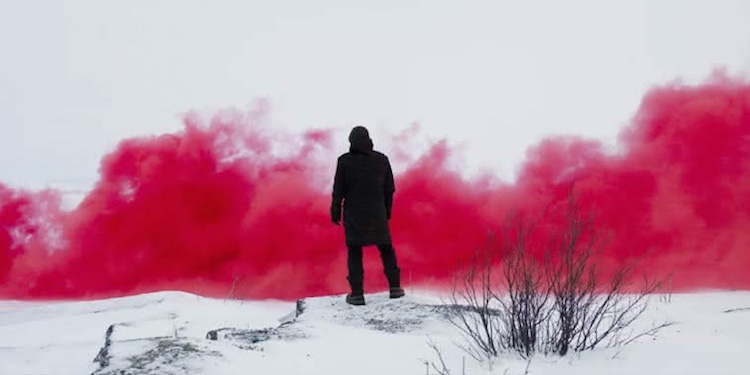 If you only attend one opera in your life, it should be here, at Opera Bastille in Paris. Based on Pushkin's fable, Mussorgsky's dramatic opera is a meditation on power and solitude. Considered his masterpiece, the opera debuted in 1873 in Saint Petersburg. In Russian with French and English surtitles.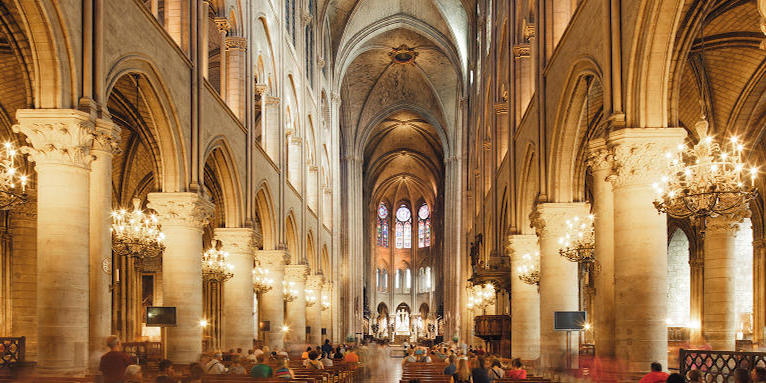 Notre Dame Cathedral in Paris isn't just the city's most famous church, it's also one of the most spectacular venue for classical music, often featuring Notre Dame's iconic organ. In July experience sacred music performed by the young soloists of the Maîtrise and an organist.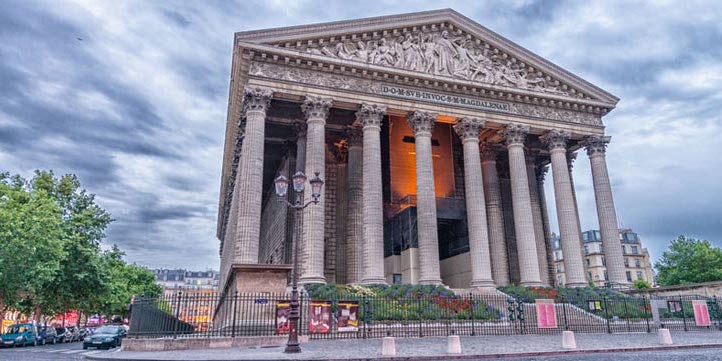 More like a Greek temple than a typical church, the classically-inspired Église de la Madeleine owes its existence to France's last kings and to its first emperor. It sits proudly in the center of Paris as a monument to the history of the city. This July you can hear Vivaldi's The Four Seasons performed here.
• July 4, 10, 14, 20, 24, 28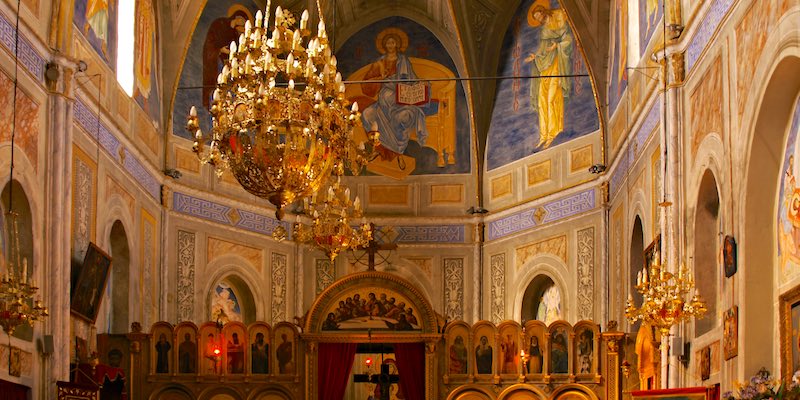 Located in the historic Latin Quarter, Èglise Saint-Ephrem is close to the Sorbonne and other famous places. It's one of the most popular venues for classical music concerts in Paris, and known for its candlelight performances. In July hear works by Bach, Chopin, Satie, Liszt, and Beethoven.

Saint-Ephrem Featured Concerts in July
BACH SUITES FOR VIOLONCELLO SOLO
July 5, 8, 13,19, 23, 27 & 30
→ Reserve Tickets…
SATIE, LISZT AND BEETHOVEN
July 4, 5, 12, 18 & 25
→ Reserve Tickets…
CHOPIN BY CANDLELIGHT
July 9, 15, 21 & 29
→ Reserve Tickets…
THE BEST OF CHOPIN
July 7 Only
→ Reserve Tickets…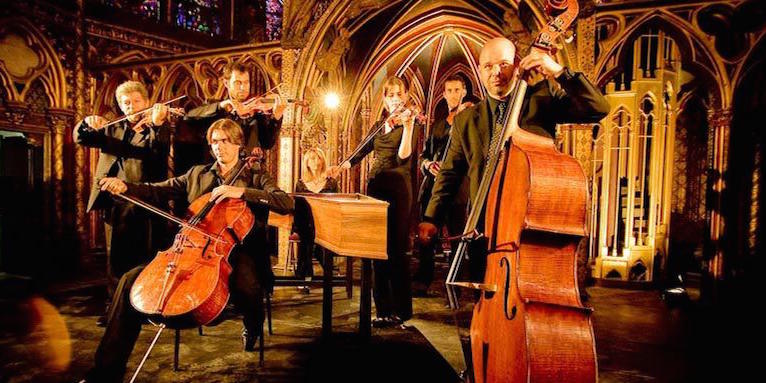 Paris is renowned for its collection of magnificent Gothic churches. But what you may not know is that many of these historic buildings are also venues for classical music played by some of the top performers in the city. If you consider that Paris is also home to Palais Garnier and Opera Bastille, you can be assured that you can hear a great performance on almost any night in Paris.
The Top Food & Wine Activities
Things to Do in Paris July 2018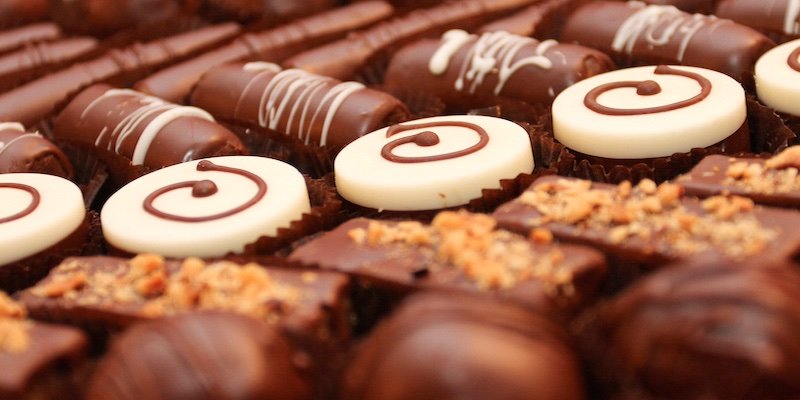 Paris + Chocolate + Pastries. Could any three things be more perfect together? Is it a wonder that we (and our readers) love this guided walking tour? It gives you a chance to get behind-the-scenes of Paris dessert specialities and chocolate shops, along with plenty of sampling of course, including regional specialities.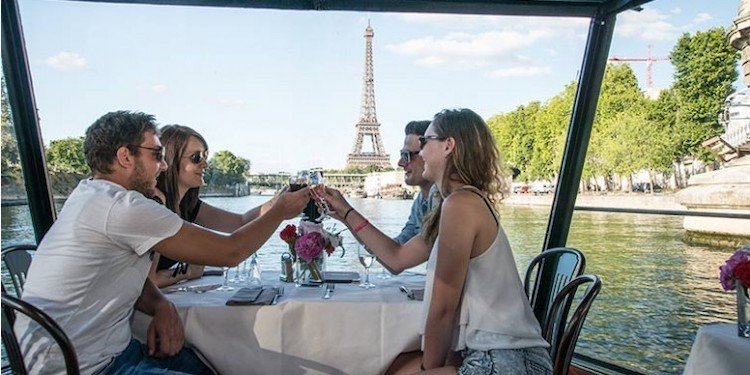 A great way to spend the afternoon is on a riverboat on the Seine — but this gives you even more, with a classic 3-course lunch. This is a fun, casual, and affordable cruise along the river while supping & sipping with friends. A cruise on a bateau is something you must do in Paris, so why not have lunch at the same time? Combine great dining with a tour of Paris… riverside. This lunch cruise is very popular, so book early.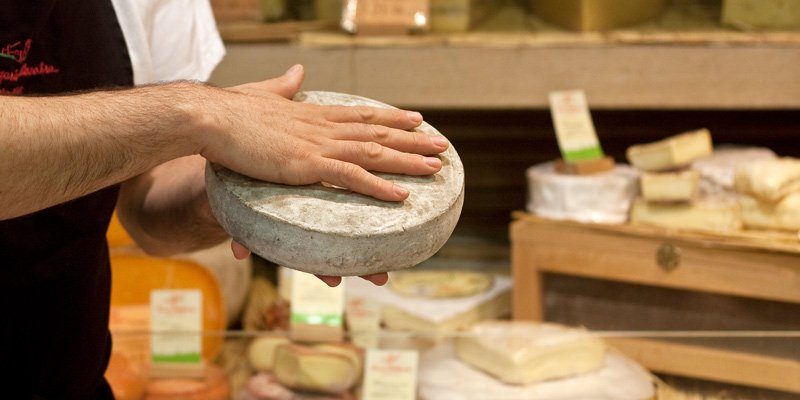 We defy you to think of any other place where there is so much good food crammed into a small space. That's Paris — and because it's small, this gourmet walking tour gets you to a lot of different shops in just a morning or an afternoon. The morning tours explore the Latin Quarter markets and food shops, the afternoon tours concentrate on Montmartre.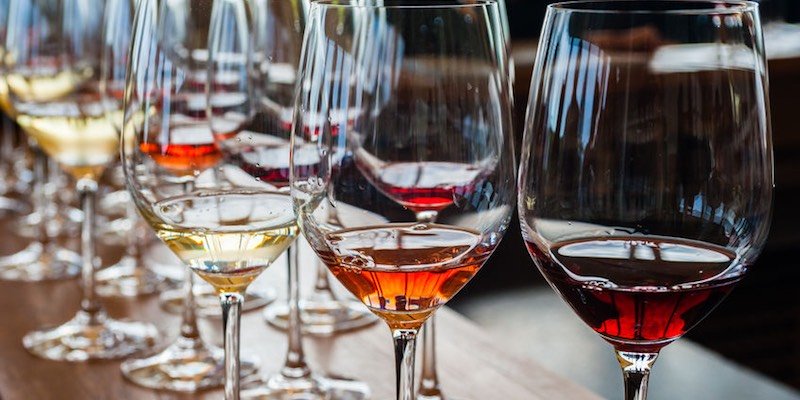 This fun and informal wine tasting in English covers a lot of wine territory in an hour or two. The professional French sommeliers deliver an extensive tasting of wines — from Alsace, Champagne, Bordeaux, Burgundy and the Rhone — in a charming wine bar steps from the Louvre. Also see, 6 Places to Taste Wine in Paris…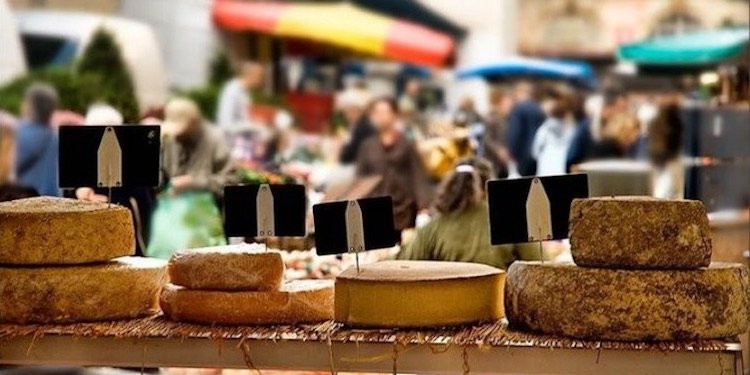 This new small-group food tour through the Marais is garnering high praise from everyone who has taken it. You start the tour at the oldest food market in the city, and then follow your food-expert guide through the historic Marais neighborhood to visit the top food & wine shops, tasting the best of French food like cheese, charcuterie, baguettes, chocolate, and wine.
We still think it's amazing that you can dine on great meals up on the Eiffel Tower, not at just one restaurant, but at two ! On the first level is 58 Tour Eiffel where a table has been reserved for you. (You'll have priority access to the elevator.) Enjoy a 4-course classic French meal with wine — taking in a birds-eye view of the city and the river Seine below you. Includes a river cruise as well as transportation to and from your hotel. This is a good package.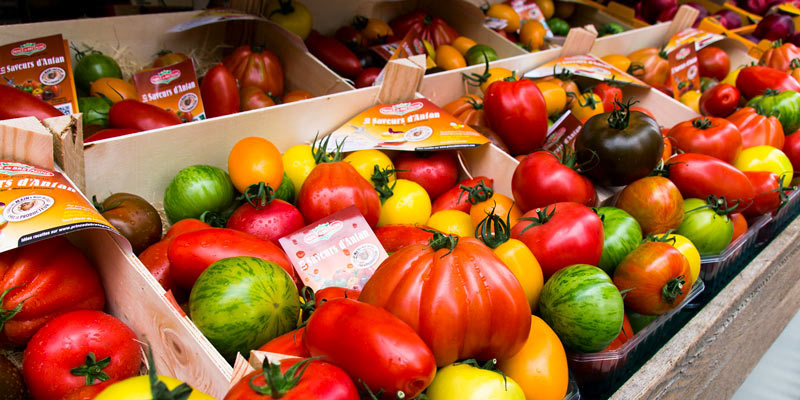 At an historic outdoor food market in the Latin Quarter you meet your expert chef and shop for the ingredients you will need to make lunch. Then your small group (limited to 8) returns to the Paris cooking studio to create a three-course meal. You will prepare a delicious lunch — including entrée, plat, and dessert — and enjoy the fruits of your labor with a glass of wine.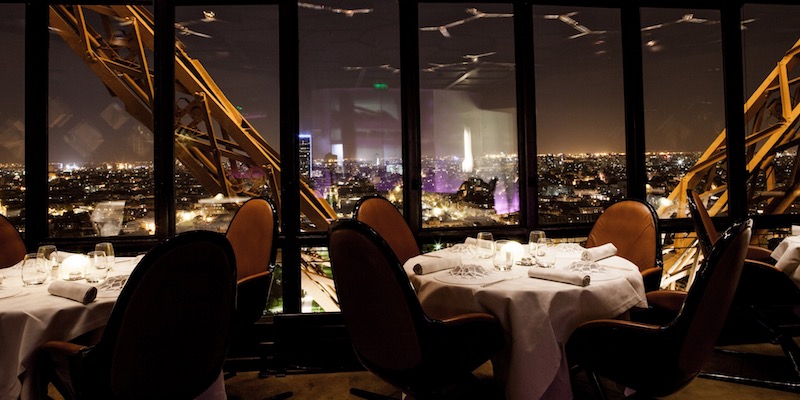 This may be the ultimate dining experience in Paris – 400 feet above the city at the Michelin-starred restaurant, Le Jules Verne, where top chefs prepare a 6-course dinner you will not soon forget. Reserving with this link is the only way to guarantee a window seat (for the best views). You also get other perks, like a 6-glass wine pairing with dinner.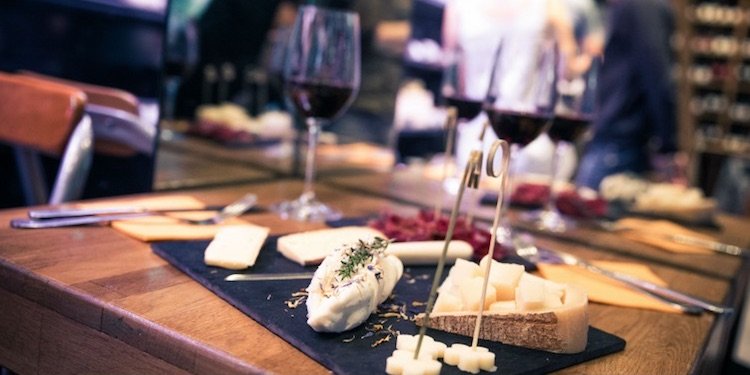 In Paris the top cheese sellers (fromagères) also age their cheeses in special cheese cellars. This unique & unusual tour is led by a Master Affineur, who ages and sells cheese. You not only get to taste some of the most famous cheese of France, but you learn about their history, production techniques, and which wines to drink with them. Also see, Five Top Cheese Tastings In Paris…
The Hottest Events in Paris
Things to Do in Paris July 2018
Bastille Day Celebrations – July 14, 2018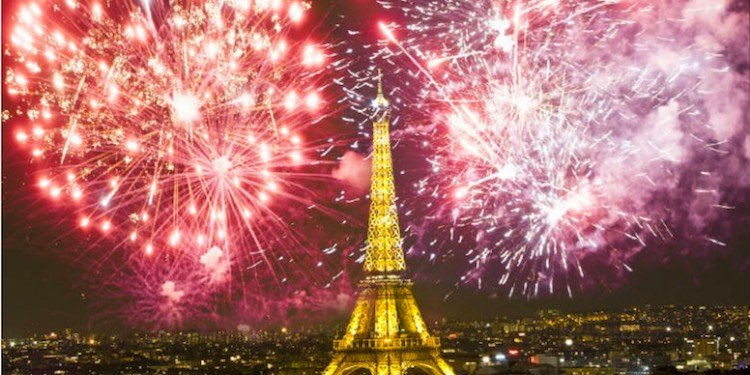 Vive la liberte ! Bastille Day commemorates the start of the French Revolution and is the biggest celebration in Paris, and in all of France. In Paris, the military parade starts at 10 AM on the Champs-Elysées. The Eiffel Tower fireworks start at 11 PM.
• July 14
• Bastille Day Information…

Paris Japan Expo
This annual event celebrates Japanese manga, martial arts, animation & J-music. Paris Nord Villepinte Exhibition Centre. July 5 to 8, 2018.
→ Information…
Paris Quartier d'Ete Festival
The annual Neighborhood Festival includes dance, music and theatre performances in neighborhoods across Paris. The event runs from July 16 to August 4, 2018.
→ Information…
Paris Plages
Sand, sun, beach umbrellas, free concerts & fun activities on the banks of the Seine River. River. Mid-July to late-August, 2018.
→ Information…
Tour de France
See the dramatic final day of this popular event as the cyclists circle the Champs-Elysées. July 1 to Sunday, July 23, 2018.
→ Information…
The Peacock Society Festival
Music fans gather to celebrate electronic music and arts at Parc Floral de Paris in Bois de Vincennes. July 6 & 7, 2018.
→ Information…
Lollapalooza Paris
The live music festival comes to Paris will a two-day event at Hippodrome de Longchamp. Saturday, July 21 & 22, 2018.
→ Information…
New Exhibits at the Museums
Things to Do in Paris July 2018
So Many Museums in Paris!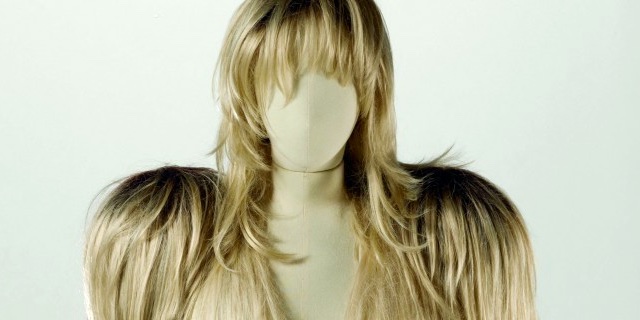 So many fantastic Paris museums, so little time. So, we've put together the highlights of popular exhibits during the month of July. These are the last days to see the Primitive Picasso exhibit at Quai Branly, right on the Seine and close to the Eiffel Tower.

Wild Souls – Symbolism in the Art of the Baltic States
The exhibition presents Baltic Symbolism from the 1890s to the 1920s. And who doesn't love a bracing dose of Baltic Symbolism? Hands, please.
Musée d'Orsay
Ends July 15, 2018

Paintings from Afar
200 never-before-seen works demonstrate the evolution of the Western perception of distant and not-so-distant populations, societies and territories.
Musée du Quai Branley
Ends January 6, 2018

Ghosts & Hells – The Underworld In Asian Art
Musée du Quai Branley
Ends July 15, 2018

Corot – Painting the Human Figure
Famous for his landscapes, Camille Corot was also a prolific painter of figures. See 60 of his nudes and portraits.
Musée Marmottan Monet
Ends July 8, 2018

Margiela, Belgian Fashion Designer
Palais Galliera
Ends July 15, 2018

Guernica – Picasso's Passionate Statement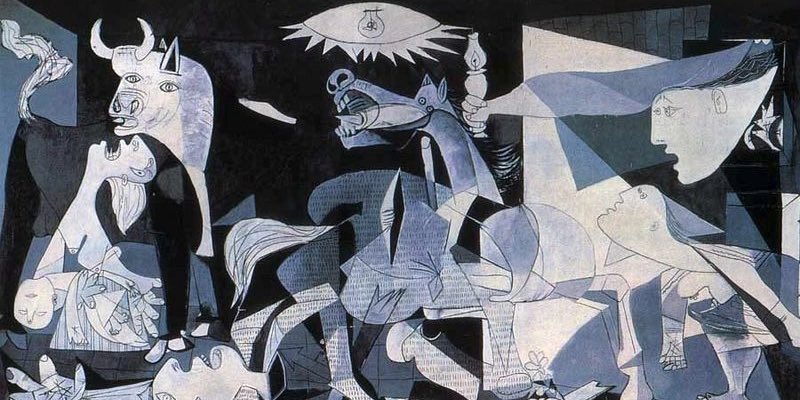 On the 80th anniversary of the creation of this work, the Picasso Museum Paris presents an exhibition about Guernica, the most well-known masterpiece of Pablo Picasso.
• Musée Picasso
• Ends July 29, 2018
• Website…


In Colour: Polychrome Sculpture in France
Fifty polychrome works where painted waxes are added to sculptures.
Musée d'Orsay
Ends September 23, 2018

The Little Explorer's Box Of Delights
Quai Branly
Ends October 7, 2018

Pastels At The Louvre – The 17th & 18th Centuries
View rare pastels, including works by Liotard, de La Tour, Boucher and Le Brun.
Louvre
Ends September 10, 2018

Mary Cassatt – American Impressionist in Paris
Musée Jacquemart André
Ends July 23, 2018

The Water Lilies – American Abstract Art & the Last Monet
Musee de l'Orangerie
Ends August 20, 2018