47 Glorious Things To Do In Paris – The October 2022 Edition
The days are shorter, the air is crisper, and Paris is back in the saddle with activities, museum exhibitions, concerts, food tours, and marvelous events. If the October weather holds, you'll be able to enjoy Paris park experiences at Jardin des Tuileries and Luxembourg and perhaps see the gardens in bloom at Claude Monet's Giverny at the end of its season.
Paris is a popular travel destination this Fall and you're likely to find many tours, activities, and even hotels selling out. Our advice is don't delay, book now! Let's take a look at nearly four douzaines of the greatest ways to explore and enjoy the city we all love.
The Most Popular Activities
Things to Do in Paris October 2022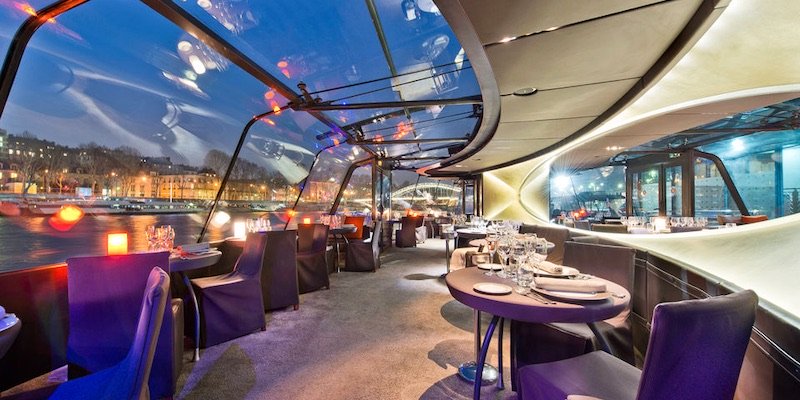 Everything looks better from a boat cruising down the Seine. On this relaxing watery ride you see Paris from a different perspective. All the famous landmarks pass by as you enjoy a multi-course French meal. We recommend you choose the 8:30 PM sailing and the Service Privilege option for the best seating, best meal, and the ultimate experience.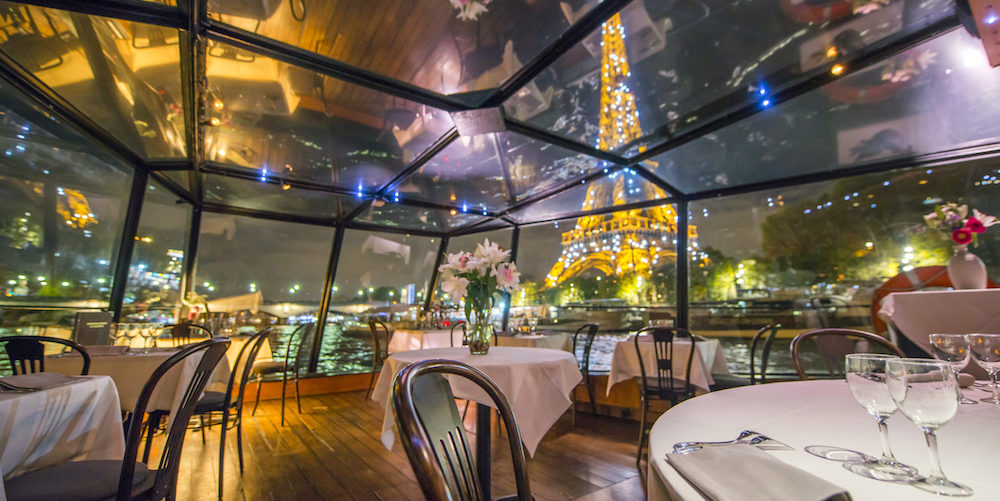 Gliding along the Seine at night, with the lights of Paris drifting past, is a memorable activity. And to do this while dining on a traditional 3-course French meal makes it absolutely magical. What with wine & champagne included, it's no wonder so many travelers love this activity. Departure time is 8:30 PM, seven days a week.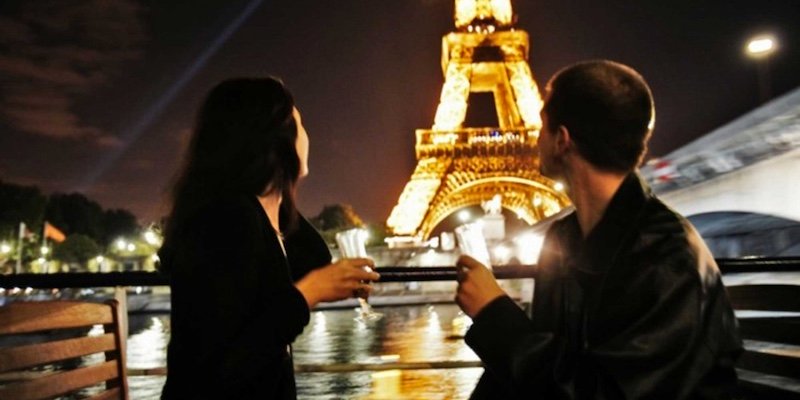 This is our personal favorite way to cruise the Seine — made even better by a flight of three champagne tastings. We think you'll agree that this is the best way to see the sights of Paris — gliding past the monuments while sipping bubbly under the tutelage of an expert sommelier. Highly recommended.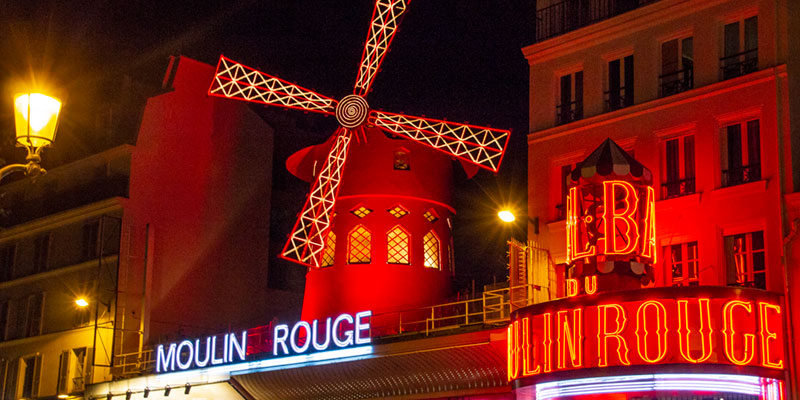 Enjoy an unforgettable evening in Paris. Visit the famous Moulin Rouge cabaret like a VIP, with a 4-course dinner, champagne, and a view of the show from best seats in the club. Take in the amazing spectacle, sipping champagne as you marvel at the costumes, sets and dancers. This is a special evening you will remember for years to come.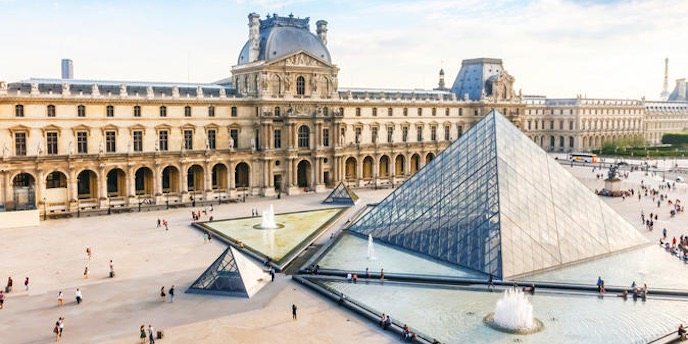 It's no secret that the Louvre is the world's most popular museum. Do you want to wait in line to see the best art in the world, or would you rather zip ahead of the long line with fast access tickets and join a fascinating walking tour where your expert guide will personally take you right to the highlights — Venus, Mona, Nike, and other influential pieces? That's what we thought.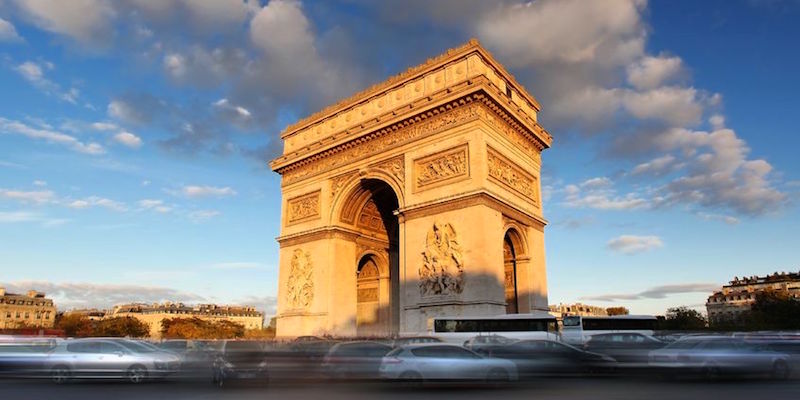 New to Paris? Start your trip off right with a private tour tailor-made in advance to your own interests. Your Paris guide picks you up from your hotel and shows you the best of city — from the tippy-top of the Eiffel Tower to the hidden gems only locals know about. Choose from a half-day or full-day itinerary.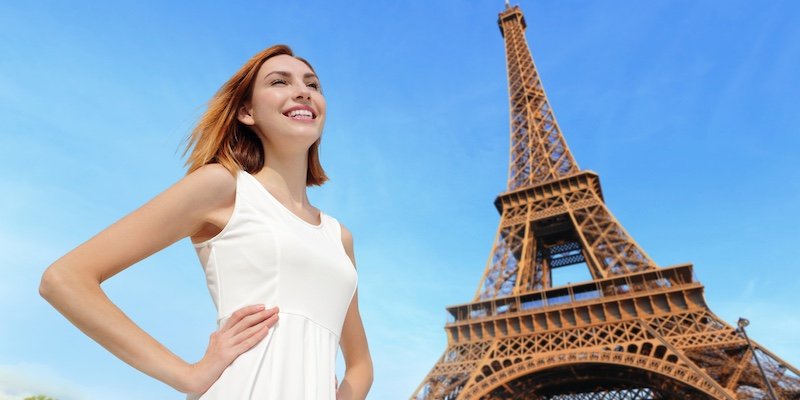 By now you know that we hate to waste time standing in lines. There is no attraction more popular than the Eiffel Tower, which means there are always lines. That's why we love tours that allow you to bypass the lineup, go directly to the priority entrance, and then up the tower. Meet up with your guide and breeze past the line to the very top, for the best views of Paris.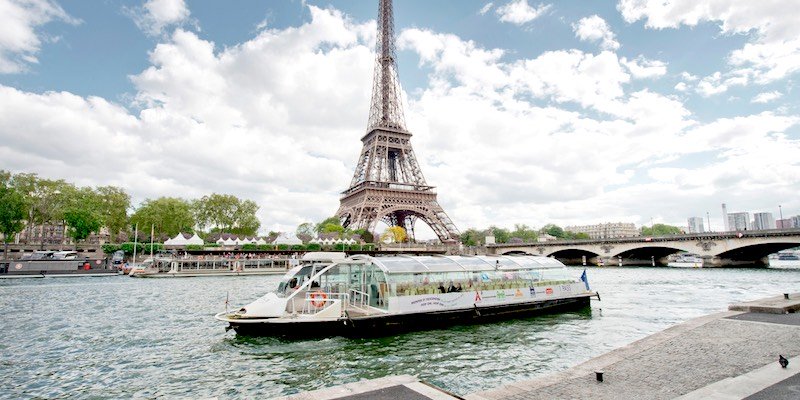 This action-packed tour takes you to the best of Paris with skip-the-line access bypassing the crowds. Visit the Louvre for a guided tour of the world's most famous museum. Then, hop on a boat on the Seine River to see the best of Paris landmarks, riverside. Back on land, next on your agenda is the Eiffel Tower, with a skip-the-line tour. On top of all that (literally) you are whisked to the highest point in the city for a tour of Montmartre.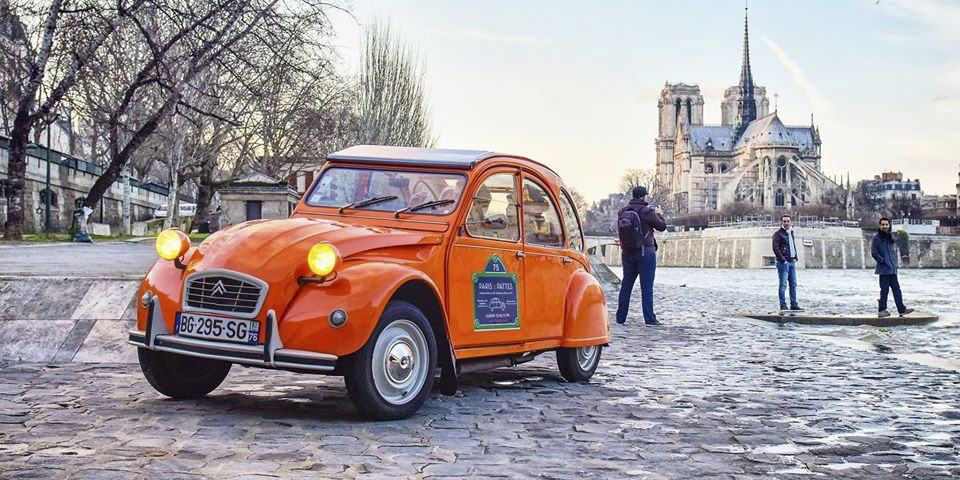 Travelers have declared! — One of the most memorable city tours is in a vintage Citroën 2CV. Your driver/guide gathers you from your hotel and takes you to Paris' most iconic sites, from the Eiffel Tower to the Pantheon to the Latin Quarter to Montmartre, the highest point in Paris with the best views. This tour gets a solid 5-star rating.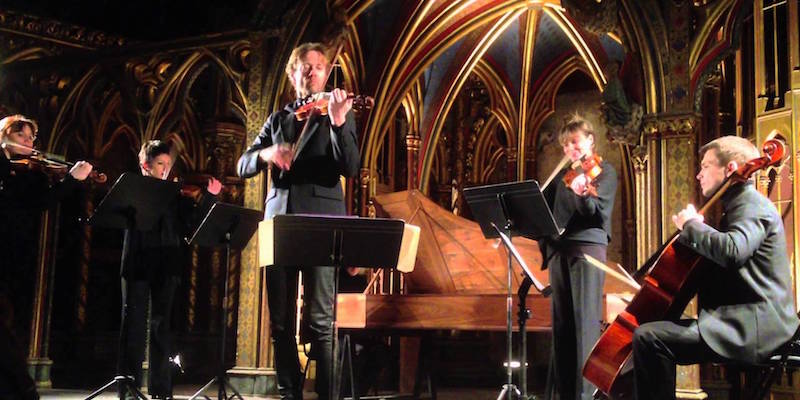 Paris is as much about music as it is art, fashion, and food. In October classical concerts, operas, and ballets are performed in iconic venues throughout the city from Sainte Chapelle on Ile de la Cite to Palais Garnier, the stunning 19th-century opera palace in the Opera district. Taking time to attend a concert in Paris is a great way to give your feet a rest and take a break. Find out what's playing on your trip to Paris.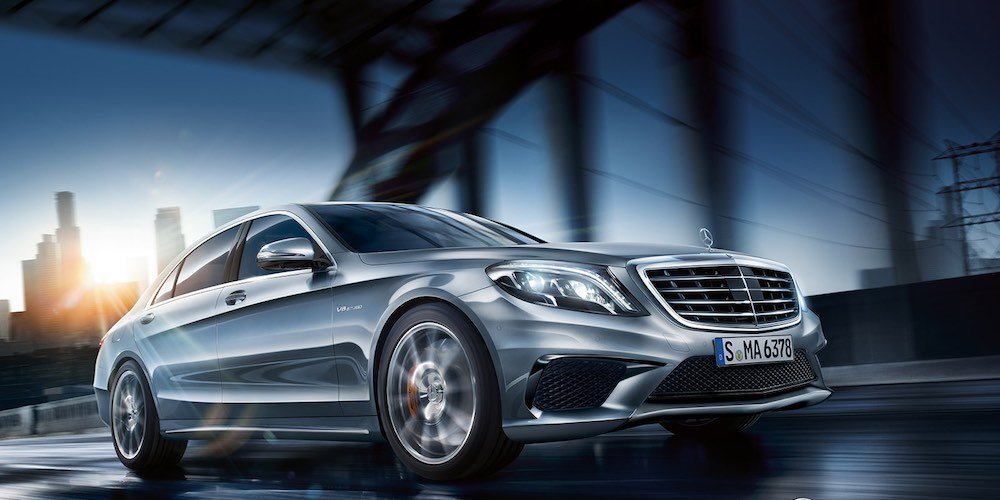 Of all our Paris advice, this is perhaps the most appreciated — arrange for transportation from the airport into central Paris before you leave home. We find it's comforting to be prepared and to know what's going to happen when you arrive. An easy and affordable option is book a shuttle van service right to your hotel. Or, you can do what we do and an arrange for a private airport pickup in a luxury sedan. It's the only way to do it!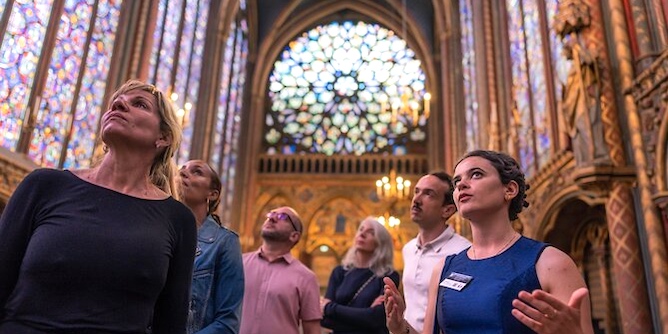 Île de la Cité is the center of Paris & packed with landmarks. This expert-led guided tour covers the highlights of the stunning, history-filled island. See the Conciergerie, where Marie-Antoinette was once imprisoned, and walk to Notre Dame Cathedral to view the restoration work. The tour includes skip-the-line admission to the stunning stained glass windows of Saint Chapelle.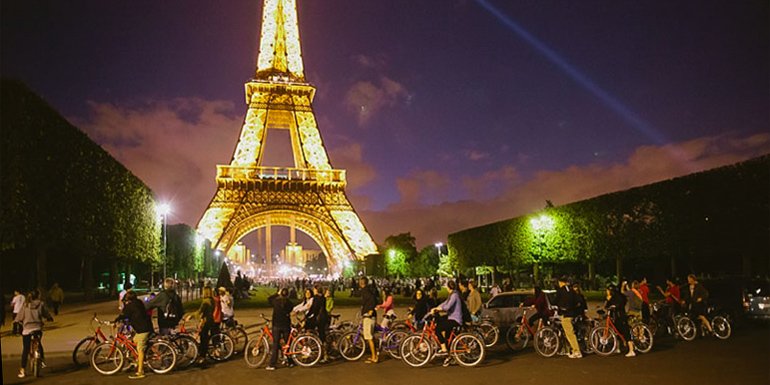 On a crisp autumn evening in Paris follow your experienced guide as you pedal down the ancient streets of the city. Cruise past the Louvre, the Eiffel Tower, and along the Champs Elysées. Visit the the iconic sights of Paris. Then hop on a river boat for a nighttime cruise on the Seine. A glass of wine is included, of course!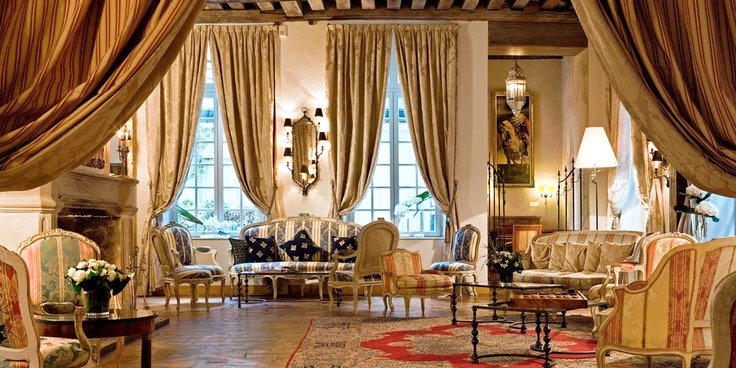 Each month we present one of our favorite Paris hotels. For October, the Perfect Paris Hotel selection is the 4-star Hotel d'Aubusson, our top-rated accommodation in historic Saint-Germain-des-Prés. The rooms are charming, well-maintained, and equipped to modern comfort standards. We also love the public areas like the lobby and the bar with its curved zinc counter, not to mention the swimming pool, a rarity on the Left Bank.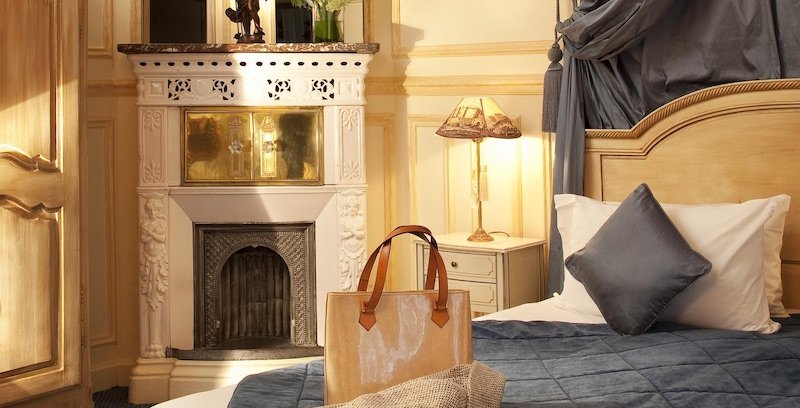 The historic and charming Latin Quarter of Paris is also home to some of our favourite hotels in the city. You'll be right in the center of things as well with so much in easy walking distance, including the Seine, the Pantheon, Notre Dame, Saint-Germain, and even the Marais just across the river. Discover our top seven picks of the best hotels in the best quartier.
Glorious Day Trips From Paris
Things to Do in Paris October 2022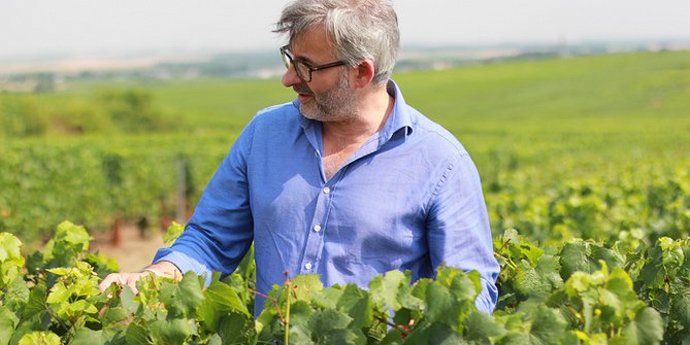 One of our favorite things to do while we're in France is to spend a day sampling champagne in the region it comes from. The Champagne Region is just over an hour from Paris and it's easy to get to with day tours that start out in the center of the city. You spend the day focusing on the bubbly as you visit both small producers and grands maisons. Includes lunch and transportation.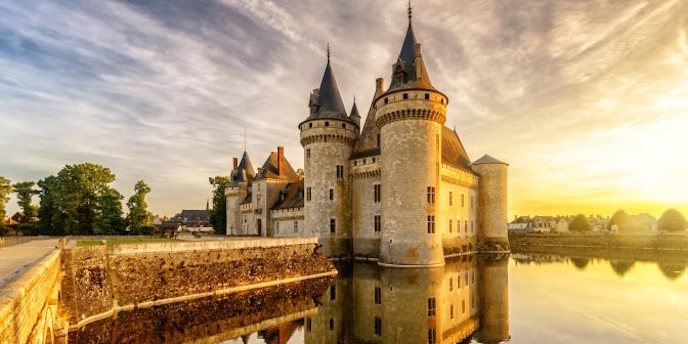 This is travelers' favorite way to visit the Loire Valley — probably because it combines visits to the most magnificent chateaux with tastings of the best wines of the Loire Valley. See castles like Château de Chambord and Château de Chenonceau, then descend into centuries old cellars for special wine tastings. Everything is arranged for you on this full-day trip from Paris.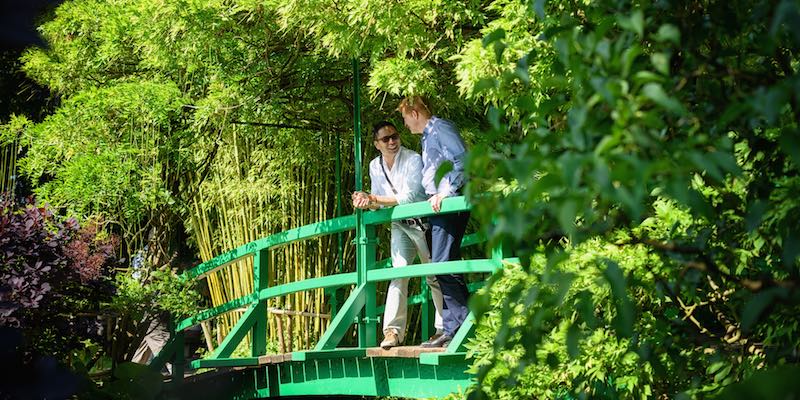 October is the last month of the year to see Claude Monet's gardens at Giverny, a small town only about an hour from Paris. It's incredibly uplifting to spend time in the house and gardens of this Impressionist master – the very places where he painted those iconic canvases. A half day is the perfect amount of time for this art lover's experience.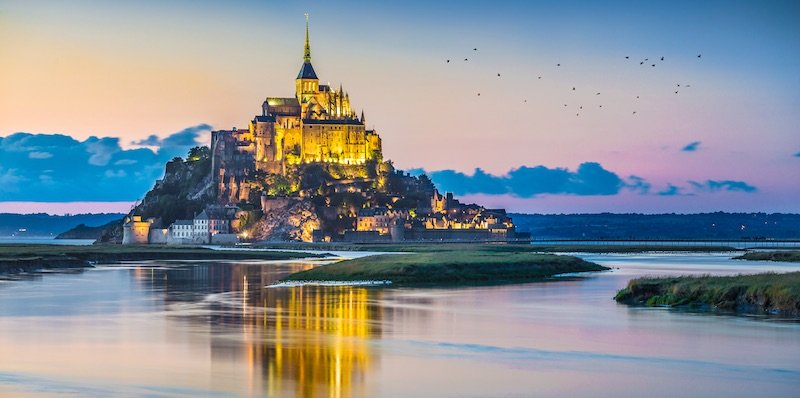 Travel to the Normandy coast to visit this fairytale island. Home of a Benedictine abbey and a tiny village, Mont Saint-Michel becomes separated from the mainland during high tide. Wander the narrow streets, visit the shops and the abbey's ramparts. This small-group tour of just eight people ensures a personal & memorable experience. Finish the fun-filled day with a cider tasting.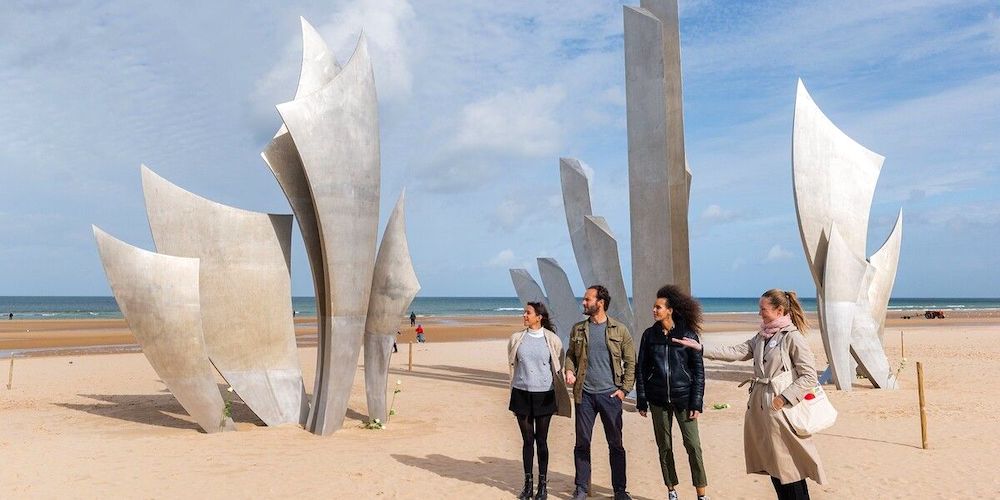 The landing beaches of Normandy are undoubtedly the most famous battle sites of World War II. Sign up for this popular small-group tour that takes you to the most important locations — the beaches, the monuments, the museums, and the dedicated cemeteries. This all-inclusive day trip also includes lunch and a tasting of the region's famous ciders.
The Top Food & Wine Activities in Paris
Things to Do in Paris October 2022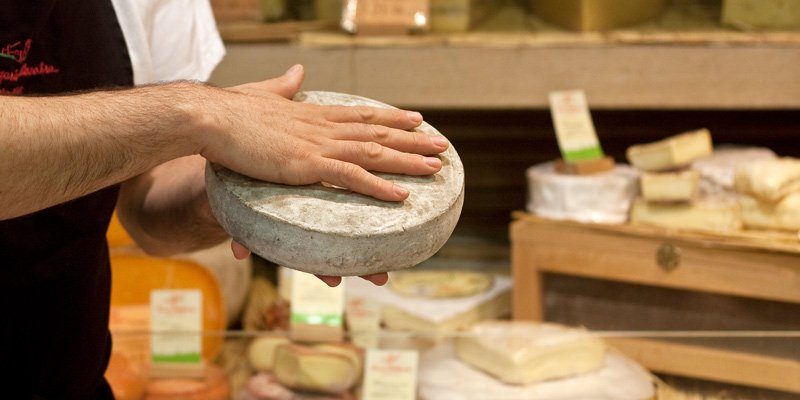 In a fromagerie in the Marais you meet an affineur (expert in aging cheeses) and descend into the private cheese cellar where you learn all about the proper way to age cheese. Seven classic French cheeses will be presented along with wines and baguettes. The small group is limited to 10 to ensure there's more cheese for you!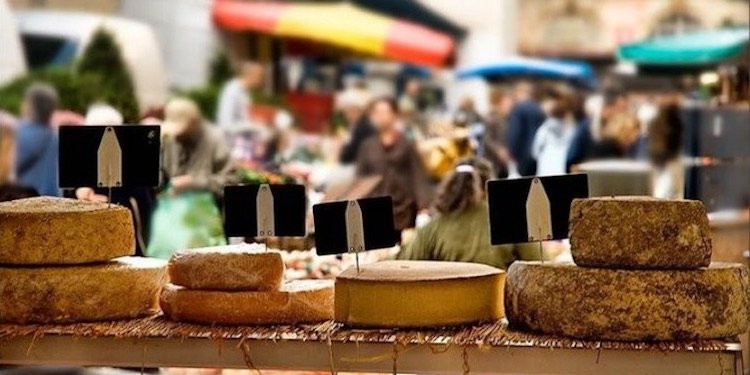 This is the original food tour that takes you through the Marais, visiting the top food & wine shops in the historic quartier, while tasting the best of French foods like cheese, charcuterie, baguettes, chocolate, and wine. You start your tour at the oldest food market in the city. This food activity continues to garner high praise from satisfied travelers.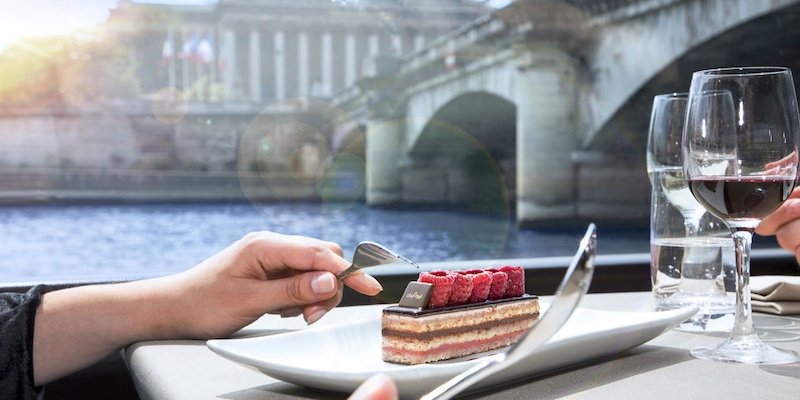 Sailing along the Seine on a relaxing lunch cruise just about beats anything else to do in the world. It all starts with a crisp glass of champagne, followed by an exquisite French classic three-course meal. As you sip your wine, you'll admire the majesty of Paris landmarks, so close you could almost touch them. Best tip? Book the Service Privilege option to guarantee a private window seat.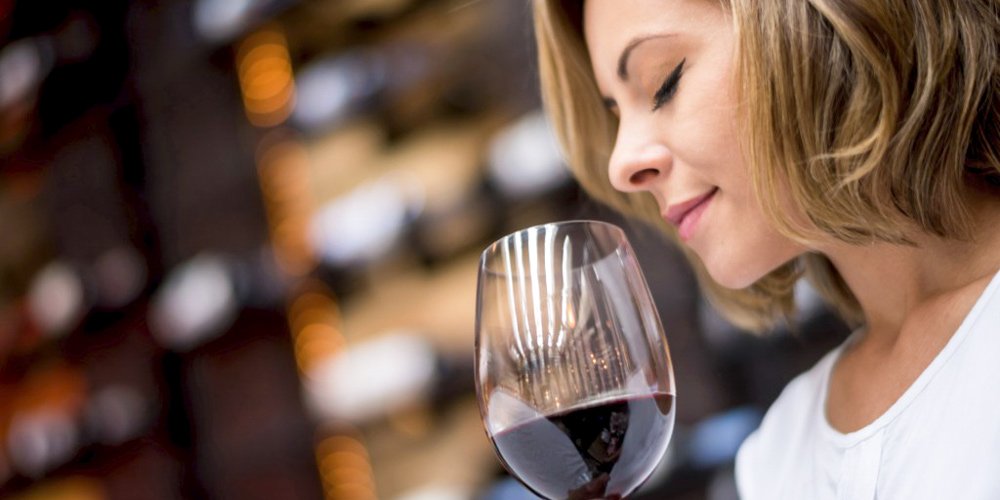 In the most knowledgable wine bar in the city, only steps from the Louvre in central Paris, a professional sommelier will guide you through an extensive tasting of wines from the most iconic vineyards of France — from Champagne to Sancerre, Bordeaux to Burgundy, Alsace to the Rhône. We recommend the 2-hour Grand Cru wine tasting.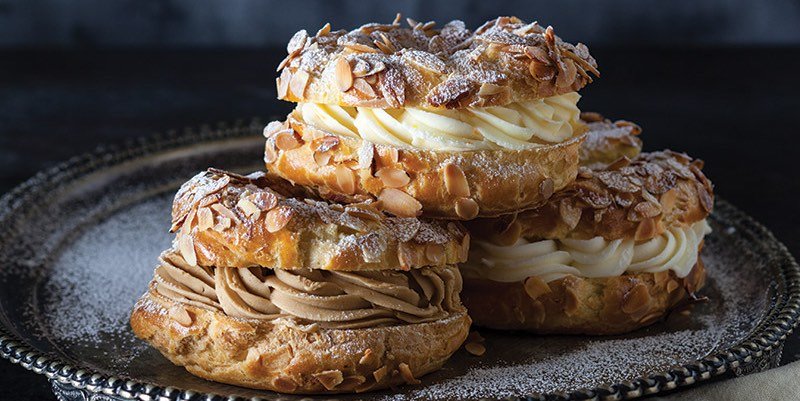 How could we not like this one? Chocolate, pastries and Paris — together at last! And it's not just us, this is also one of our readers' fave food activities. They love getting behind-the-scenes in a world of sweetness and goodness — with plenty of sampling, including regional specialities. You're able to choose between strolling through Saint-Germain or the Marais.
Flaky, crusty, tender croissants are an emblem of Paris boulangeries. In this small-group pastry class you'll learn from a trained French chef how to mix, roll, and prepare croissants and pain au chocolats from scratch. Imagine how impressed your friends back home will be when you whip up your batch of French pastries!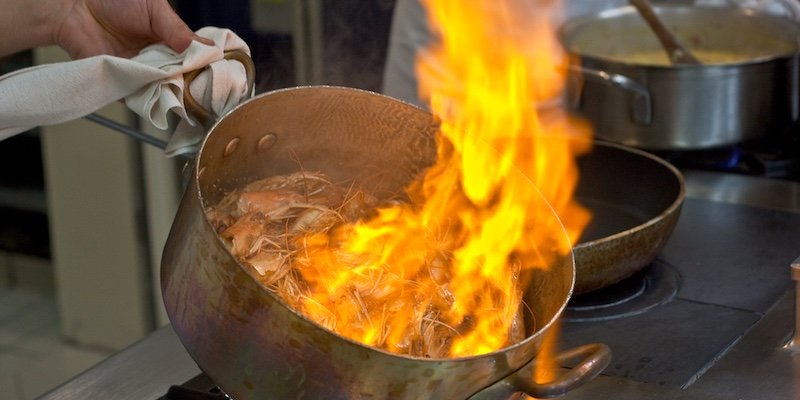 Have you ever dreamed of taking a cooking class in Paris? We know from experience that a an afternoon spent at a cooking class here will be a fond memory that you'll always treasure. It will be a highlight of your visit to the City of Food, and will inspire and educate you to on how to make the classic French dishes when you're back at home.
The Best Ways to Visit Versailles from Paris
Things to Do in Paris October 2022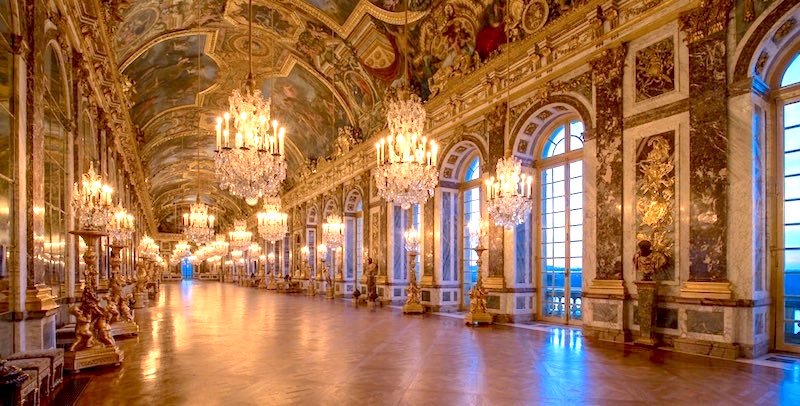 Visit Versailles the royal way on an exclusive private tour. Your driver takes you from you Paris hotel to the priority entrance at the Palace of Versailles. There you bypass the long lineups for the chance to to areas of the chateau usually seen only by dignitaries. You also visit the Hall of Mirrors, the king and queen's private residences, as well as the magnificent gardens.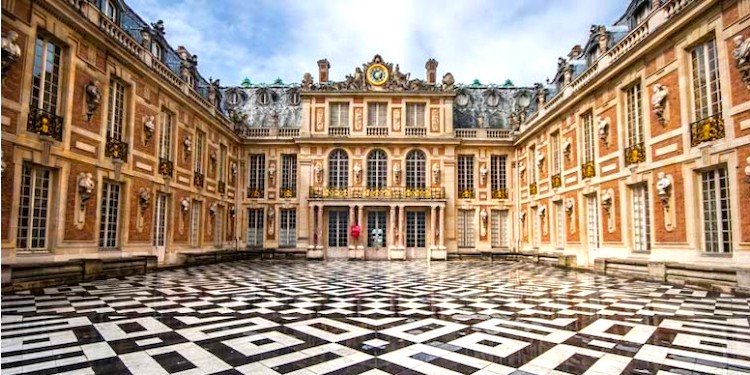 If you're short on time, another great way to see Versailles is this half-day tour that also includes priority access with an expert guide. It's a small-group with transportation from Paris to Versailles and back.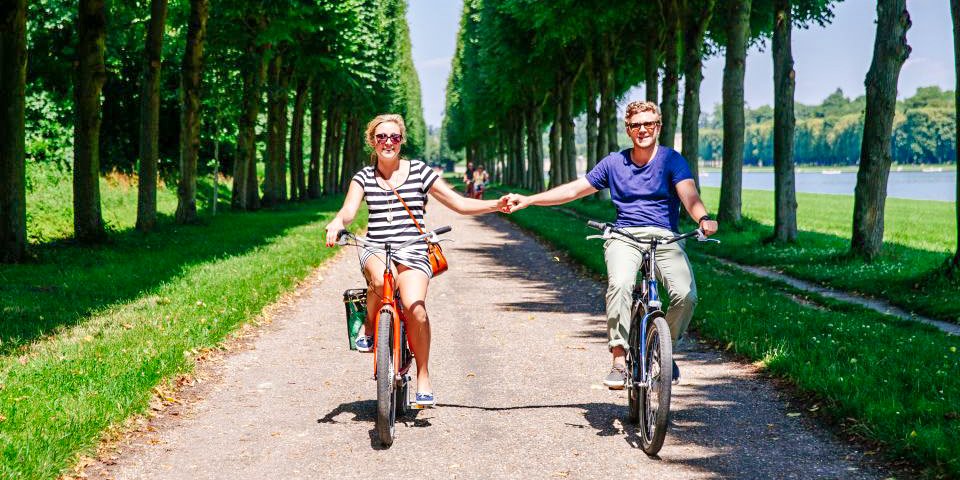 You're in luck! In October you can still join up with this 2-in-1 tour. Cycle the countryside near Versailles, through forests and pastures. Shop at local markets, then lounge in the gardens of Versailles eating grapes, nibbling on cheeses, while drinking in the history of the place. After le pique-nique, use your VIP skip-the-line pass to explore the Chateau de Versailles.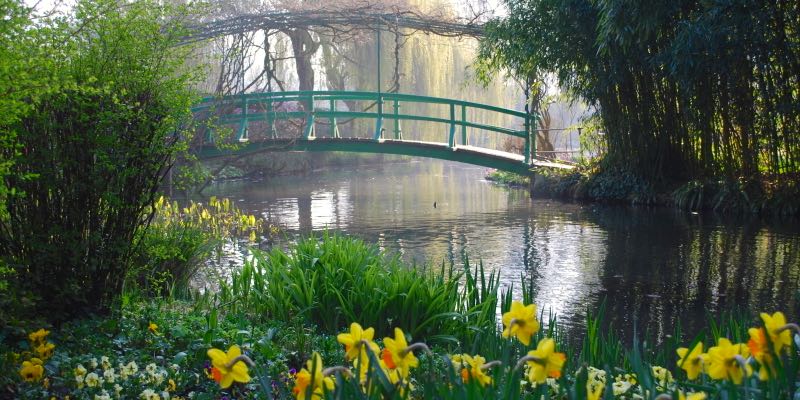 Start your day out from Paris day with a visit to the chateau and gardens of Versailles. You then visit the luscious gardens of Claude Monet in nearby Giverny to see his Impressionist world blossom in front of your eyes. This small-group tour includes transportation from Paris as well as a classic French lunch. October is the last month of the year Monet's gardens are open.
What's On at the Museums
Things to Do in Paris October 2022
Edvard Munch
In collaboration with the Munch Museum in Oslo, Musée d'Orsay is devotes an exhibition to the famous Norwegian painter Edvard Munch (1863-1944) who, though he created numerous paints over sixty years, still remains largely unknown.
• Musée d'Orsay
• Ends January 22, 2023
• Information…
Picasso – New Works of Art
The exhibition celebrates the nine masterpieces by Picasso donated to the French National Collections by his daughter, Maya Ruiz-Picasso.
• Musée Picasso
• Ends December 31, 2022
• Information…
Picasso à l'Image
Here's a chance to see art films, archives, and documentaries shot during Picasso's lifetime, presenting facets of his personal and artistic life.
• Musée Picasso
• Ends February 12, 2023
• Information…
Cézanne – The Light of Provence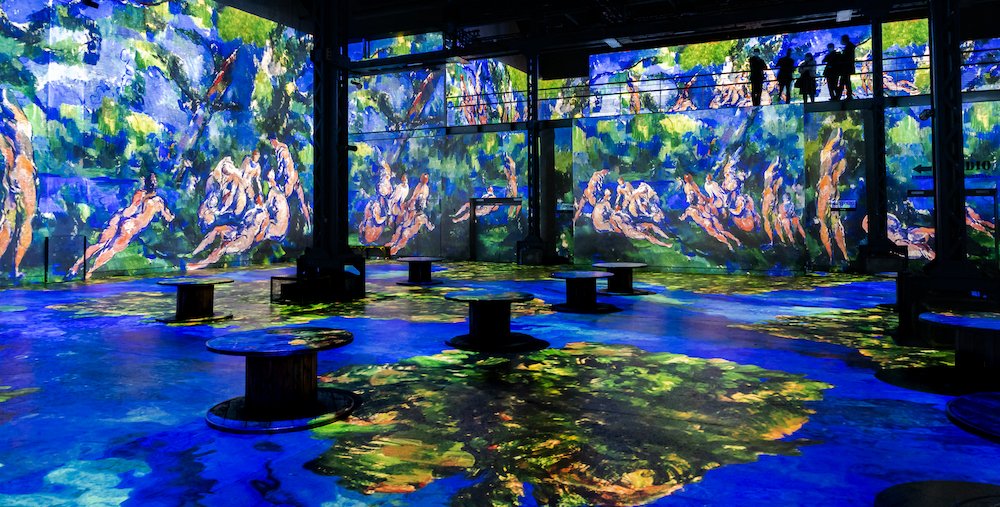 This new exhibition features some of Cezanne's best work, displaying his composition, his approach to light and color, and his greatest source of inspiration.
• Atelier des Lumières
• Ends January 2, 2023
• Information…
Rosa Bonheur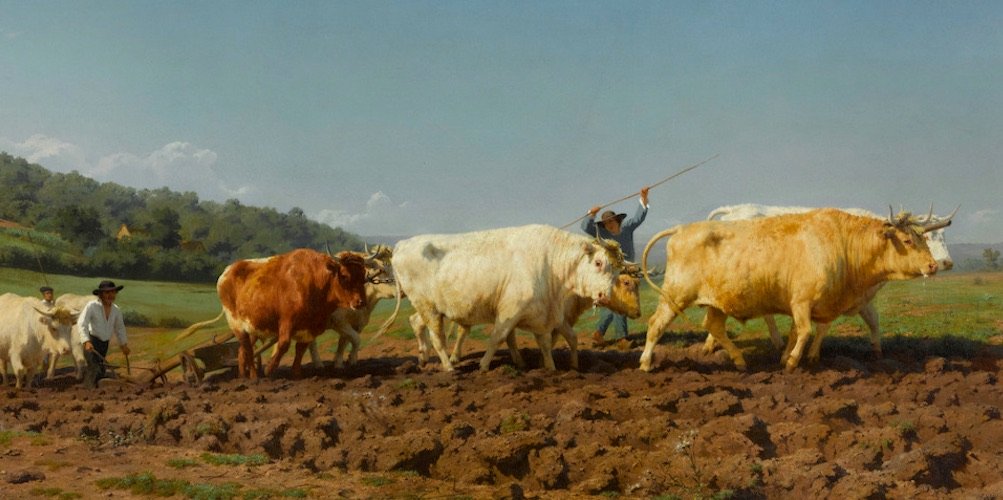 To celebrate the bicentenary of the birth of Rosa Bonheur (1822-1899), the Muséée des Beaux-Arts in her hometown of Bordeaux and the Musée d'Orsay in Paris are presenting a retrospective of her paintings.
• Musée d'Orsay
• October 18 to January 15, 2023
• Information…

The Golden Age Of The Portuguese Renaissance
Discover the elegant and accomplished art of the painters who were active in Lisbon in the first half of the 16th century.

Giuseppe Penone – Dessins
Italian sculptor Giuseppe Penone (born 1947) is known for his large scale sculptures of trees, but he has always kept a pencil and paper nearby for his drawings. This exhibition presents over 200 of his drawings donated by Penone to the Pompidou, along with six sculptures.

Mardi Gras Indians of New Orleans
If there's one event that captures New Orleans it's the Mardi Gras Carnival with floats, brass bands, and lots of street dancing. Part of the scene, and tracing their roots to the French colonial era, are the Mardi Gras Indians (also known as Black Masking Indians) who parade in magnificent Native American costumes adorned with pearls, sequins, and feathers. The exhibition is organized with the Louisiana State Museum.

Kanak Journals
It took Roger Boulay, a museum curator, more than two decades to document 3,000 sketches and watercolours of the Kanak people. In case you've forgotten your cultural geography, the Kanak are the indigenous people of New Caledonia, a southwest Pacific island territory still governed by France. The Kanak speak more than twenty distinct languages with eleven dialects including Creole, and use French as their common language. This is a must-see exhibition!

André Devambez – Dizziness of the Imagination
A retrospective of the work of Belle Époque artist André Devambez. An artistic jack of all trades, Devambez was a painter, an engraver and and illustrator at the same time, producing work oscillating between serious and light subjects.

Walter Sickert – Painter & Transgressor
A major retrospective dedicated to the English painter Walter Sickert. Sickert painted subjects considered too audacious for this time, such as music hall scenes and de-eroticized nudes.

André Derain – Paysages Méridionaux
Influenced by the masters, André Derain (1880-1954) turned to more classical painting after World War I. His landscapes capture the intense light of Provence. Hence, "Southern Landscapes".

Parisiennes Citoyennes!
"Women of Paris!" This historical exhibition takes you on a journey in search of traces of women's struggles for emancipation from the French Revolution to the achievement of parity in politics,
The Top Events in Paris
Things to Do in Paris October 2022
Nuit Blanche – White Night 2022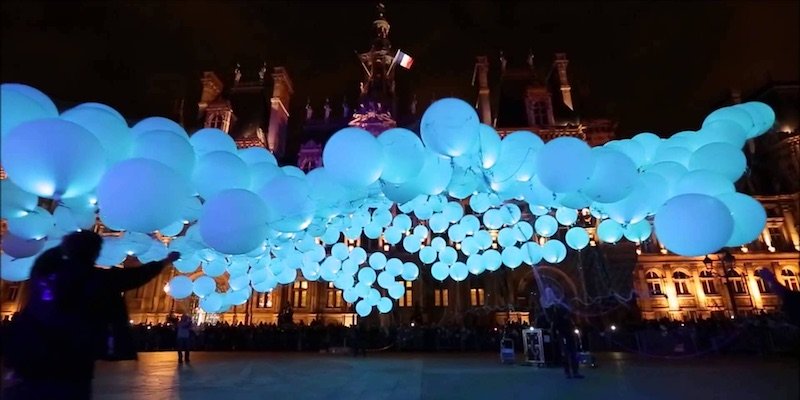 This fantastic event is the brainchild of former Paris Mayor Bertrand Delanoë. His idea was to create a Paris all-nighter with monuments, museums, and theaters kept open from dusk to dawn. Twenty years later, Nuit Blanche is more popular than ever. Expect to be one of thousands that stay awake all night exploring the artistic side of Paris. At dawn, revelers enjoy a free breakfast compliments of the Hôtel de Ville.
• Information…
Salon du Chocolat
Chocolate lovers unite! If you're in Paris and a chocolate lover, this event will plug you into the latest choco-trends with plenty of tastings, demonstrations and symposiums. Meet the growers of cocoa, taste delicacies from the best Paris chocolatiers, and attend the famous Chocolate Dresses Fashion Show.
• Porte de Versailles
• October 28 to November 1, 2022
• Information…
Fetes des Vendange à Montmartre – Wine Harvest Festival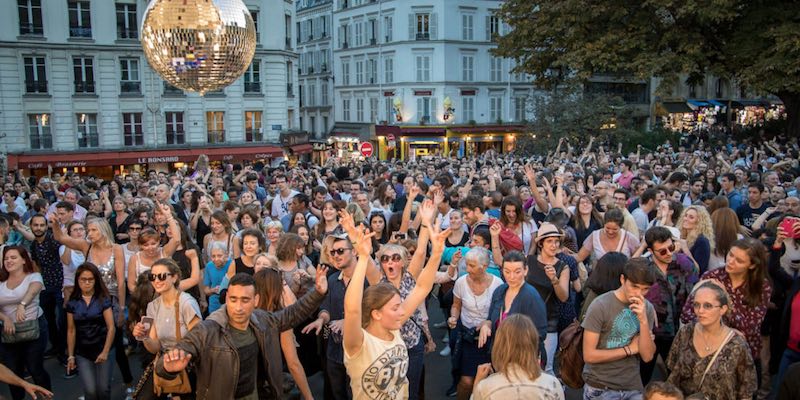 Join the festivities at Montmartre's town hall (mairie) as locals harvest the annual crop of grapes to produce 500 bottles of Clos Montmartre. It's the last working vineyard in Paris, and Montmartians celebrate in the annual event with parades, tastings and wine-related festivities.
• Montmartre Mairie
• October 5 to 9, 2022
• Information…
Salon de la Photo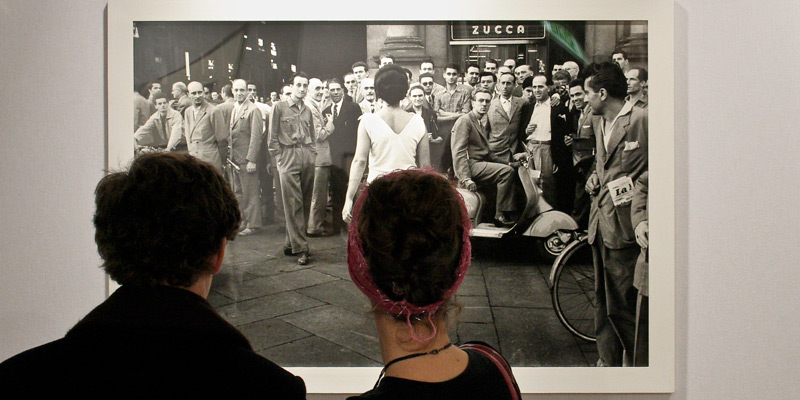 Also in October is the giant photography trade show at the Paris Expo, out at Porte de Versailles, where you'll have a chance to see all the latest in international photography, equipment and other displays. There may be some changes this pandemic year, so check the website before you go.
• Grand Palais Éphémère
• October 6 to 9, 2022
• Information…

French Heritage Society 40th Anniversary Gala
Yes, you can attend the 40th Anniversary Celebration saluting American philanthropy in the City of Light. The elegant gala takes place at the Petit Palais, a Belle Époque masterpiece where you'll be able mingle with the folks who have been working hard to preserve the rich architectural and cultural heritage throughout France.

FIAC Art Contemporain
A world of wonderful contemporary art displayed at the Grand Palais — and it's free! Since 1973 this annual art fair has welcomed a selection of the most important galleries from the international art scene. In recent years, for instance, the art fair was joined by five internationally recognized galleries renowned for their contemporary art expertise — Jousse Entreprise, Galerie Kreo, Downtown Gallery, Eric Philippe, and Galerie Patrick Seguin.

Foire d'Automne à Paris
Explore the good life in France through home decor, gastronomy, furniture & design at the Autumn Fair. What to expect? 300 exhibitors with practical workshops to teach you how to make your own decorative objects, DIY classes, artisans demonstrations, conferences and free meetings with architects and five Grand Prix Awards.

Le Festival d'Automne à Paris
Founded in 1972, the Paris Autumn Festival celebrates contemporary arts and embraces all forms — visual arts, dance, theatre, music, and cinema. From September to December the festival features more than fifty events at venues throughout Paris.