15 Great Things To Do On New Years Day In Paris – January 1, 2020
You're in for a treat when you're in Paris for the first day of the year. Just remember that the New Years Eve celebrations are over and many museums, monuments and restaurants are closed. So, it's vital to plan for the dawn of 2020.
How about this? Take a relaxing lunch cruise on the Seine, enjoy a lively dinner and a show at the Moulin Rouge, or hear a classical music concert on the Eiffel Tower. Let's take a look at the best events and activities on New Years Day in Paris 2020.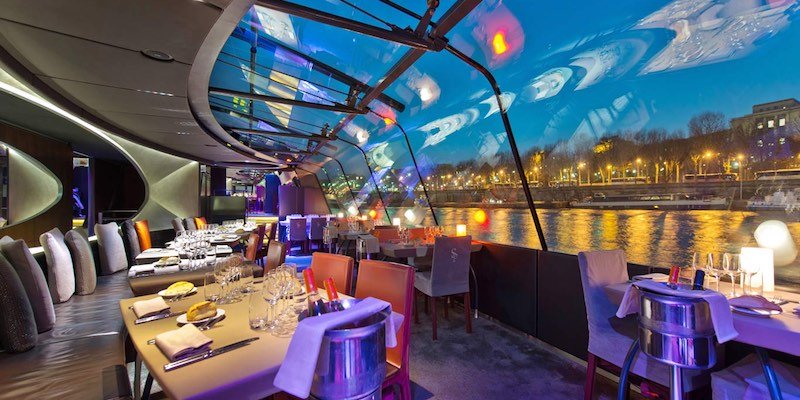 Let's set the scene — you on the Seine River drifting past 2,000 years of history, with holiday lights illuminating the monuments of Paris. Chef and the kitchen team have been preparing a classic multi-course menu for you. We strongly recommend that you opt for the VIP Service Premier Menu, which gets you a table at the front of the boat with a few VIP extras. Start the meal with a glass of champagne as you pass under the magnificent bridges of Paris. If this is first day of the year, imagine what's to follow in 2020 !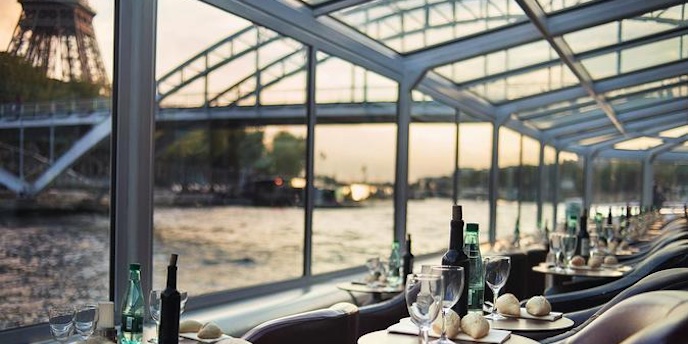 A great way to spend the first afternoon of the year is on a riverboat on the Seine, dining on a classic 3-course lunch. This is a fun, casual, and affordable cruise along the river while supping & sipping with friends. A cruise on a bateau is something you don't want to miss, so why not have lunch at the same time? Combine great dining with a tour of Paris… riverside. This lunch cruise is very popular, so book early.

Dinner Cruise with La Marina
On a glass-walled bateau especially designed for dining, take a leisurely dinner cruise on the first evening of 2020.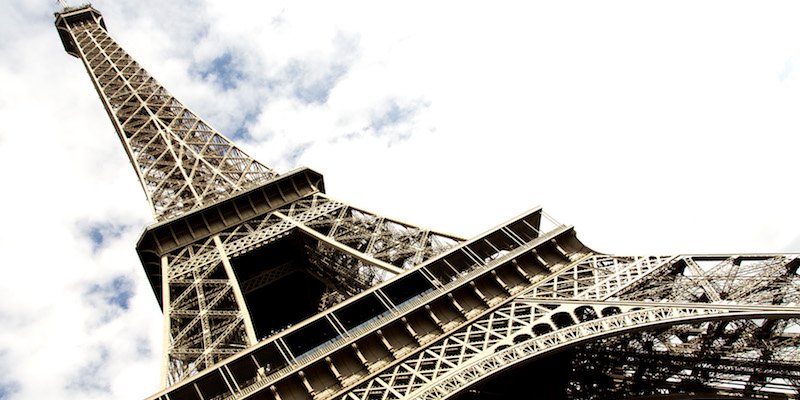 It's the best of Paris in one day. And what a day it is — the first of the New Year. You get to skip the lines at the Eiffel Tower, have lunch at restaurant 58 Tour Eiffel, take a cruise along the city's famous river, and go on a tour of Paris that takes you to all the famous attractions.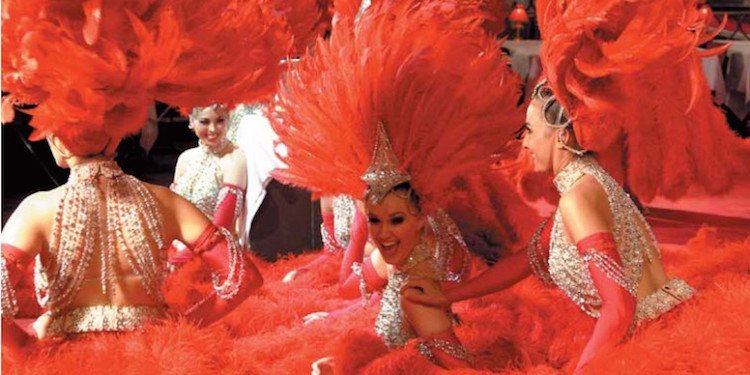 Celebrate this first night in style with a trip to this classic French cabaret. The evening starts with pick-up from your Paris hotel, whence you are whisked directly to Moulin Rouge at the foot of Montmartre. We're particularly fond of the Mistinguett menu featuring French delicacies served in three courses — with champagne to start, naturellement. Then, kick back, relax, watch the show, and think about all the good things to come in 2020.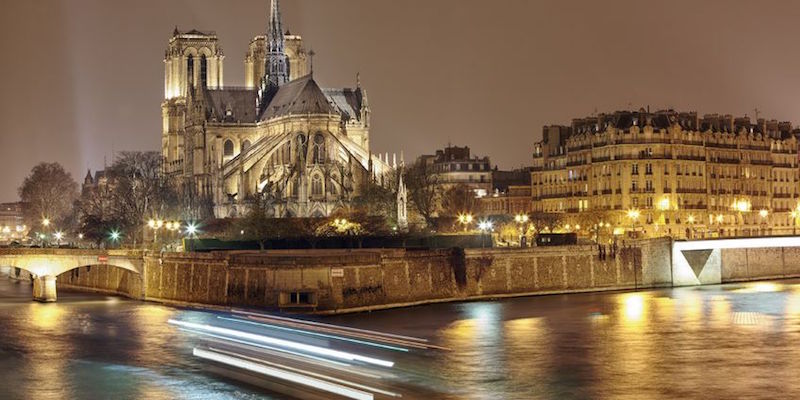 You're in for a treat — the Eiffel Tower and Moulin Rouge are both open on the first of January. Since you're in Paris, why not join the festivities? Dinner on the Eiffel Tower is followed by a cruise on a Seine river boat. After dinner + cruise + Eiffel Tower, you're whisked to Montmartre for Moulin Rouge's classic cabaret. With champagne, of course.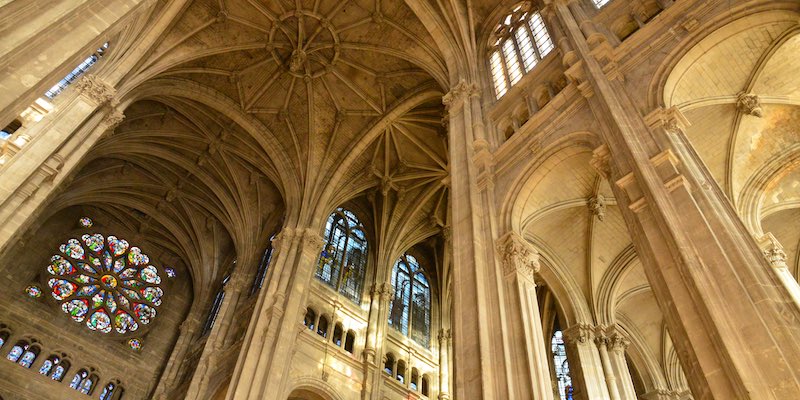 Many of the historic (and gorgeous) churches of Paris are also venues for classical music concerts, featuring some of the best musicians in France. And New Years Day is no exception, with a handful of concerts at Saint-Ephrem, Église de la Madeleine, and Saint-Eustache. We'll also show you the concerts scheduled for December 31.
Ice Skating at the Grand Palais
Put this on your bucket list. Imagine doing figure-eights under the massive glass roof of the Grand Palais. The ice rink is open from mid-December to January 6, 2020. Skates should be available for rent. And Paris being Paris, there is an outdoor bar serving mulled wine and hot chocolate.
Musée Montmartre and the Renoir Gardens
Explore the former artistic enclave of Paris in the winding streets of Montmartre. The good news is that the Montmartre museum is open on New Years Day. The museum is open from 11 AM to 6 PM; tickets include entry to the Renoir Gardens, named for the Impressionist master who lived here in the 1870s. The collection will immerse you in the history of Montmartre where you'll learn about its stormy past.
Musée Jacquemart-Andre
This small and charming museum is open daily from 10:00 to 6:00 including, we assume, January 1, 2020. It's one of our favorite small museums in Paris, with a stunning collection of 17th-century French furniture and Italian paintings. You're in luck, there's also a must-see exhibition, Caravaggio's Roman Period, on until January 29, 2020.
Oysters! Oysters! Oysters!
Oysters are an integral part of the culinary landscape of French holiday foods. Head to one of the many larger brasseries that will be open on January 1 and tuck into a platter of fresh, Brittany oysters washed down with chilled Sancerre. We've had many a fine meal at Le Bar a Huitres and are especially partial to their location in the Marais, near to Place des Vosges.
Take a Ride on the Grande Roue de Paris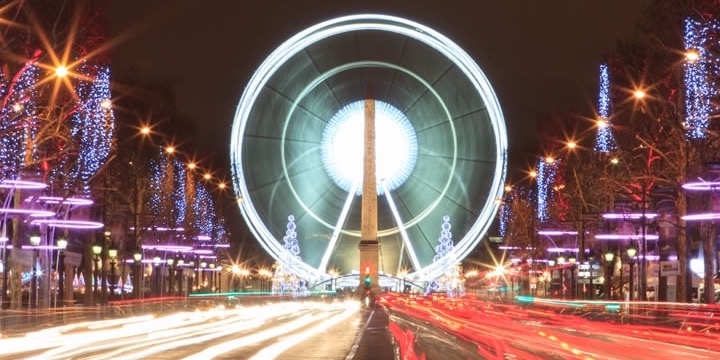 The giant Ferris wheel will be set up on Place de la Concorde during the holiday season. The original Grande Roue de Paris was built for the 1900 Paris World Fair. An updated model reappeared in the year 2000 for the millennium celebrations. The transportable ferris wheel has become a welcome addition to Christmas in Paris celebrations ever since.
Tea at the Ritz
This is perhaps a wee bit decadent, but why not celebrate the first day of the year surrounded by unbridled luxury? Tea is set up French style with pastries and champagne in the Salon Proust every afternoon at 2:30. On the menu is brioche bread made with cocoa beans, marble cake, tarts, cakes and Proust's favorite, madeleines. There's a plethora of teas offered — white tea, green tea, black tea, fermented tea and herbal infusions. As for us, we choose a bottle of the Belle Epoque Perrier Jouet champagne !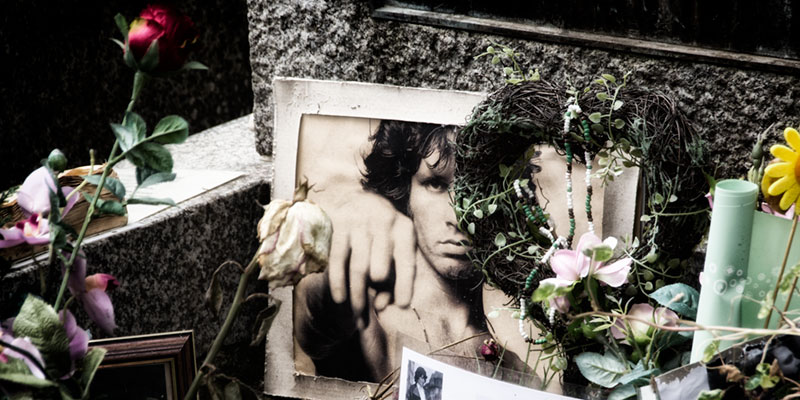 Bundle up and wander through the haunting and beautiful cemetery searching for the final resting spots of Frederic Chopin, Edith Piaf, Oscar Wilde and of course, Jim Morrison of The Doors. Located in the 20th Arrondissement, the cemetery is free of charge and it's open on New Year's Day. There's also a private tour that's available on January 1.
5 Paris Restaurants Open on New Years Day