19 Wonderful Things to Do on New Years Day In Paris – 2019
You're in for a treat when you're in Paris for the first day of the year. The air is crisp, empty champagne bottles decorate monuments, the New Years Eve celebrations are over, but it's the dawn of the new year 2019. This will be a day to remember, so be sure to take some time to plan for the best things to do on New Years Day.
While many activities are already sold out for New Years Day, why not take a river cruise on the Seine, or jump on a hop-on bus for a fun city tour. We've also culled our museum listings and things to do in Paris to give you the latest and most up-to-date information for things to do in Paris on New Years Day 2019.
1. New Years Day Concert on the Eiffel Tower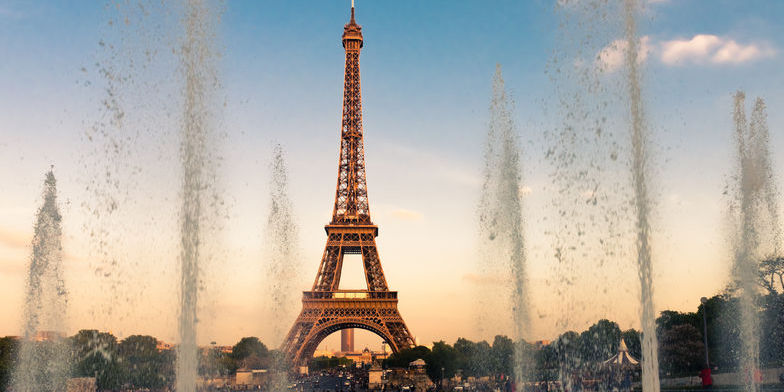 This is the first of its kind, and a one-of-a-kind opportunity. Up on the Eiffel Tower, for two days only, you can hear the best of classical music being performed live while you gaze out over Paris. On January 1 hear Strauss, Brahms, and Bartok. Includes priority access to the tower. Buy your tickets now, before they sell out.
2. L'Open Tour Hop-On Hop-Off Bus Pass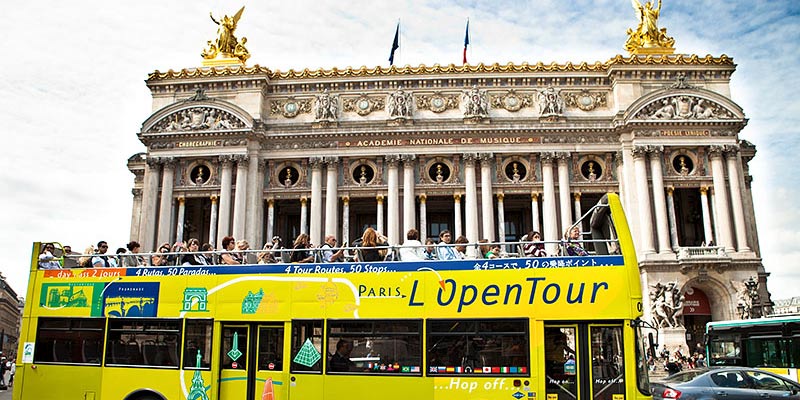 It's chilly outside and many of the museums and monuments are closed on New Years Day in Paris. So, what better time to hop on a bus and cruise the city streets? May we suggest the Paris Grand Tour that takes you to all the hot spots — Notre Dame, Arc de Triomphe, Eiffel Tower plus the Louvre. There are four routes to choose from and your ticket is valid for all of them. As the name implies, you can hop off the bus whenever you want and hop back onto the next one. Bundle up for the fantastic view from the top of the bus !
3. Hear Vivaldi's Four Seasons at La Madeleine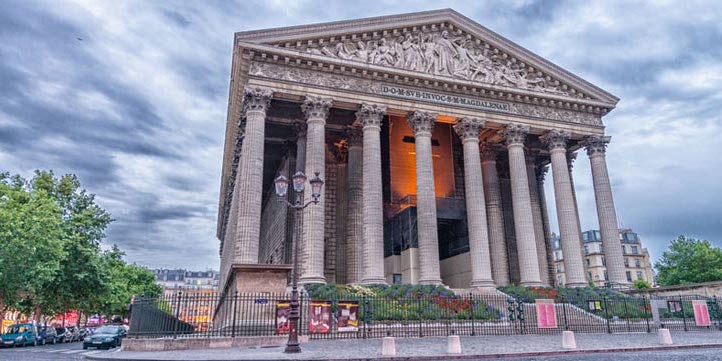 Slip into the marvellous Eglise de la Madeleine to hear a moving performance of Vivaldi's Four Seasons. It's one of the few classical concerts being performed in Paris on New Year's Day and one you won't want to miss.
4. New Years Day Concert at Saint Eustache
Here is one other classical music concert in an historic church scheduled for New Years Day. Listen to inspirational trumpet and organ music at one of the most unappreciated churches in Paris. Saint Eustache is a masterpiece of late Gothic architecture, rivalled only by Notre Dame. Mozart's mother's funeral was held here, because of the marvellous acoustics.
5. Seine River Hop-On Hop-Off Sightseeing Cruise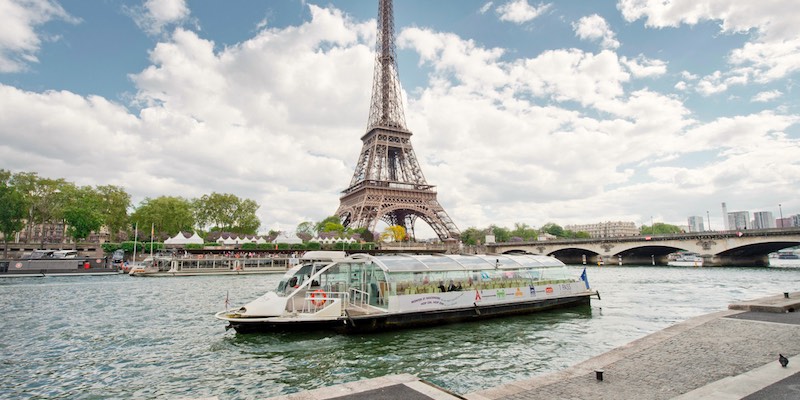 Boat hopping, anyone? Spend the day inside a cozy riverboat drifting past the highlights of Paris. With this handy ticket you can hop on and off as many times as you like at the nine piers along the magnificent river banks of the Seine. Wondering what the nine stops are? Eiffel Tower, Musée d'Orsay, Saint-Germain, Notre Dame, Jardin des Plantes, Hotel de Ville, the Louvre, Champs Elysées and Beaugrenelle.
6. Eiffel Tower, River Cruise & Sightseeing Tour
It's the best of Paris in one day. And what a day it is — the first of the New Year. You get to skip the lines at the Eiffel Tower, take a cruise along the city's famous river, and go on a tour of Paris that takes you to the most-famous attractions. The morning tours are still available for New Years Days.
7. Moulin Rouge + Dinner + Hotel Transportation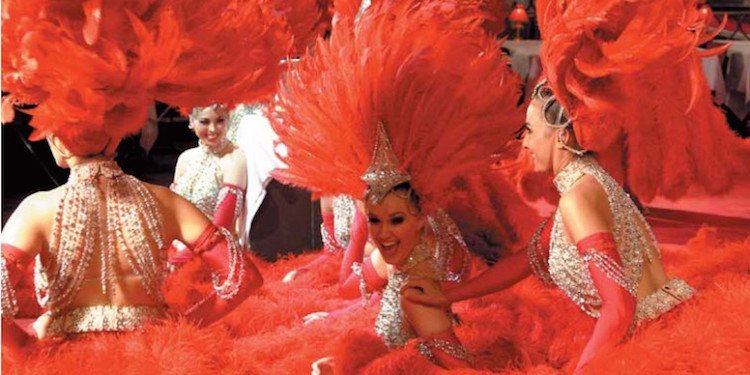 It's the first night of year, so celebrate in style with a trip to this classic French cabaret. The evening starts with pick-up from your Paris hotel, whence you are whisked directly to Moulin Rouge at the foot of Montmartre. We're particularly fond of the Belle Epoque menu featuring French delicacies served in three courses — with champagne to start, naturellement. Then, kick back, relax, watch the show, and think about all the good things to come in 2019.
8. Eiffel Tower, Seine River Cruise & Moulin Rouge Show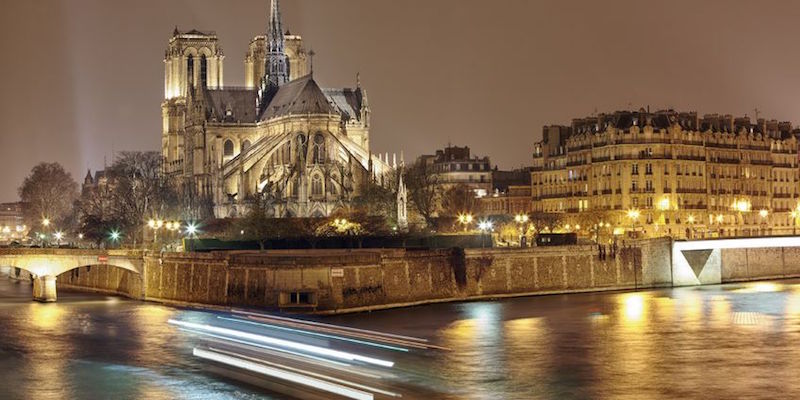 You're in for a treat — the Eiffel Tower and Moulin Rouge are both open on the first of January. Since you're in Paris, why not join the festivities? There are plenty of options — choose from dinner on the Eiffel Tower or on a Seine river boat, called a bateau. These are the kind of decisions we love to have to make! After dinner + cruise + Eiffel Tower, you're whisked to Montmartre for Moulin Rouge's classic cabaret. With champagne, of course.
9. Bateaux Parisiens Dinner Cruise + Hotel Pick-Up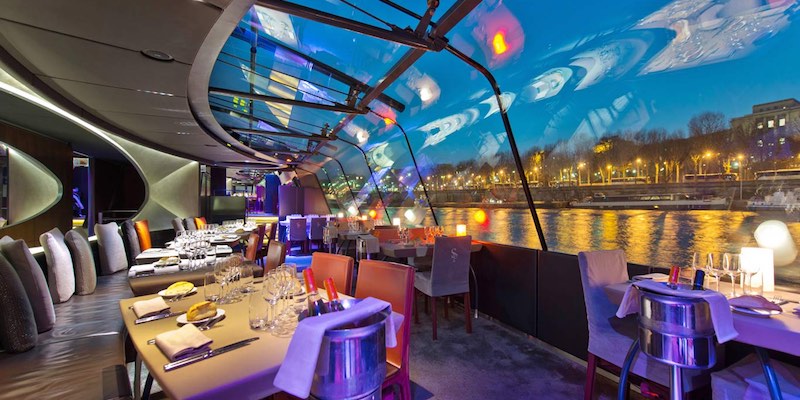 Let's set the scene — you on the Seine River drifting past 2,000 years of history, with holiday lights illuminating the monuments of Paris. Chef and the kitchen team have been preparing a classic multi-course menu for you. We always opt for the Service Premier Menu, which gets you to to the front of the boat with a few VIP extras. Start the meal with a glass of champagne as you pass under the magnificent bridges of Paris. If this is first day of the year, imagine what's to follow in 2019 !
10. Pompidou Quick-Access Museum Ticket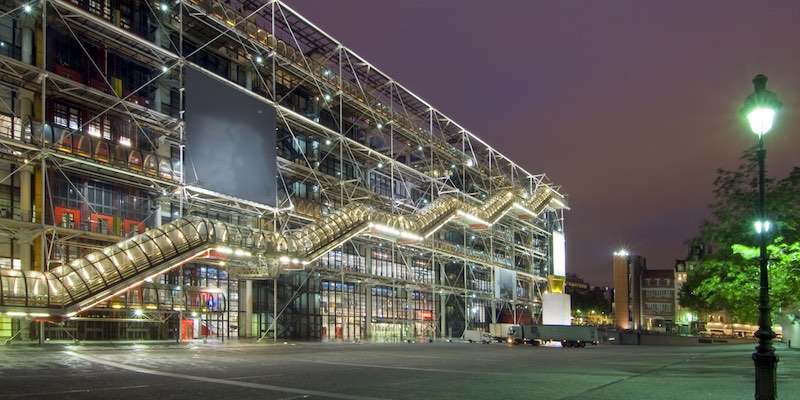 The Pompidou modern art museum is open New Years Day. Although almost all other museums are closed on January 1 — including the Louvre and Musée d'Orsay — the Pompidou is open. We expect the lines will be long, but with a priority access ticket, you get to jump the ticket queue and get inside quickly.
11. Ice Skating on the Eiffel Tower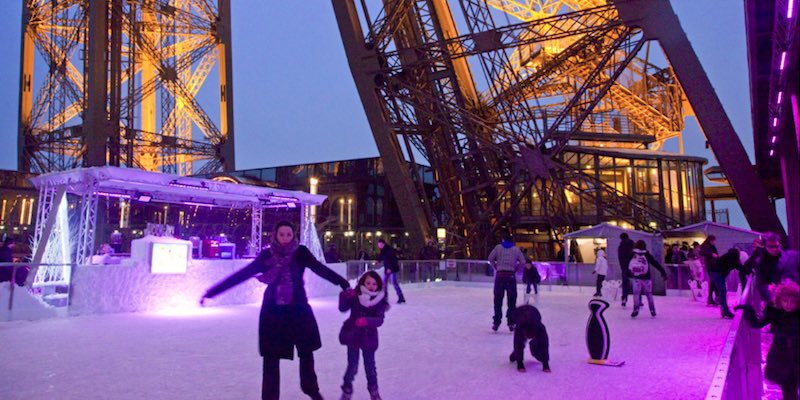 Put this on your bucket list ! Imagine doing figure eights 187 feet above ground on the Eiffel Tower. The ice rink is set up on the first floor of the tower and is open from mid-December to mid-February, 10:30 to 10:30. Skates are available for rent. And Paris being Paris, there is an outdoor bar serving mulled wine and hot chocolate. You'll have to get an Eiffel Tower ticket, though.
12. Musée Montmartre and the Renoir Gardens
Explore the former artistic enclave of Paris in the winding streets of Montmartre. The good news is that the Montmartre museum is open on New Years Day. The doors open at 10:00 AM and tickets include entry to the Renoir Gardens, named for the Impressionist master who lived here in the 1870s. The collection will immerse you in the history of Montmartre where you'll learn about its stormy past.
13. Explore Notre-Dame Cathedral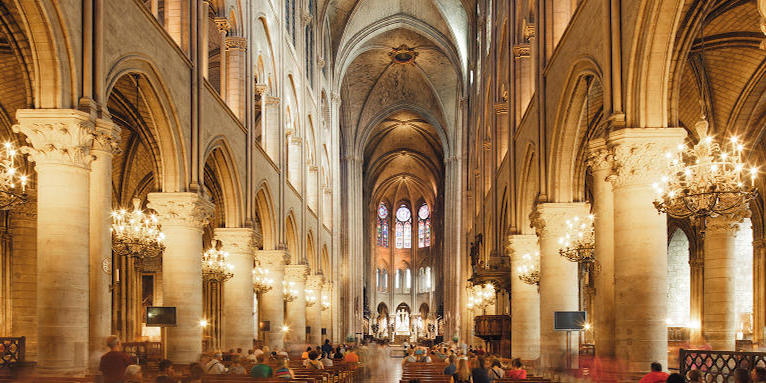 There are a few important monuments that will be open on New Year's Day and Notre Dame is one of them. In fact, the cathedral is open to visitors 365 days a year. After exploring inside the Gothic cathedral, walk around the back and take the pedestrian bridge to Ile Saint Louis for a perfect winter stroll.
14. La Grande Parade
If you're here on New Year's Day, make your way to Place de la Concorde for the 2:00 PM kick-off of the Grande Parade. Expect marching bands, floats, and general merrymaking as the parade moves along Champs-Elysées towards the Arc de Triomphe.
15. Musée Jacquemart-Andre
This small and charming museum is open daily from 10:00 to 6:00 including January 1, 2019. It's one of our favorite museums in Paris, with a stunning collection of 17th-century French and Italian paintings. You're in luck, there's also a must-see exhibition, The Hansen's Secret Garden, on until January 22, 2019.
16. Oysters! Oysters! Oysters!
Oysters are an integral part of the culinary landscape of French holiday foods. Head to one of the many larger brasseries that will be open on January 1 and tuck into a platter of fresh, Brittany oysters washed down with chilled Sancerre. We've had many a fine meal at Le Bar a Huitres and are especially partial to their location in the Marais, near to Place des Vosges.
17. Take a Ride on the Grande Roue de Paris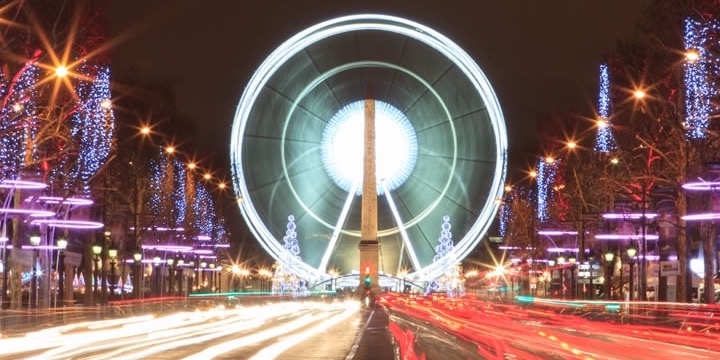 The giant Ferris wheel will be set up on Place de la Concorde during the holiday season. The original Grande Roue de Paris was built for the 1900 Paris World Fair. It reappeared in the year 2000 for the millennium celebrations. The transportable ferris wheel has become a welcome addition to Christmas in Paris celebrations ever since.
18. Tea at the Ritz
This is perhaps a wee bit decadent, but why not celebrate the first day of the year surrounded by unbridled luxury? Tea is set up French style with pastries and champagne in the Salon Proust every afternoon at 2:30. On the menu is brioche bread made with cocoa beans, marble cake, tarts, cakes and Proust's favorite, madeleines. There's a plethora of teas offered — white tea, green tea, black tea, fermented tea and herbal infusions. As for us, we choose a bottle of the Belle Epoque Perrier Jouet champagne !
19. Wander Through Pere-Lachaise Cemetery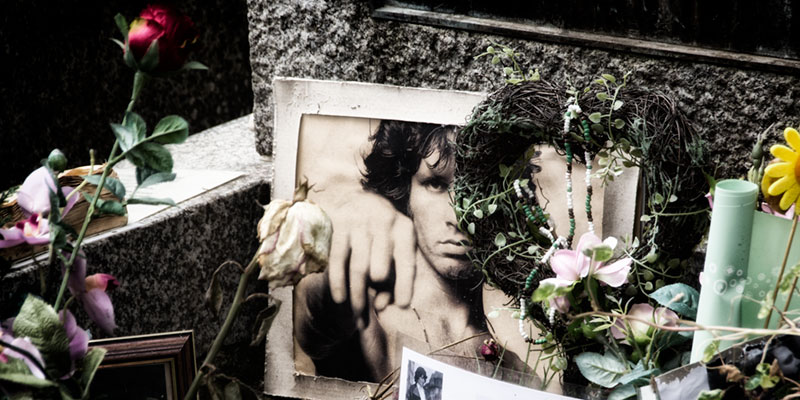 Bundle up and wander through the haunting and beautiful cemetery searching for the final resting spots of Frederic Chopin, Edith Piaf, Oscar Wilde and of course, Jim Morrison of The Doors. Located in the 20th Arrondissement, the cemetery is free of charge and it's open on New Year's Day.