New Paris Museum Exhibitions For 2023 – Paris Better Than Ever
There is always a lot going on in Paris and that includes all the Paris museums. Their calendars reveal an exciting lineup of new exhibitions at musées in every corner of the city — the Louvre, Musée d'Orsay, Centre Pompidou, Quai Branly, Petit Palais — even the Picasso Museum. Let's take a look, museum by museum.

Museum Exhibitions at the Louvre 2023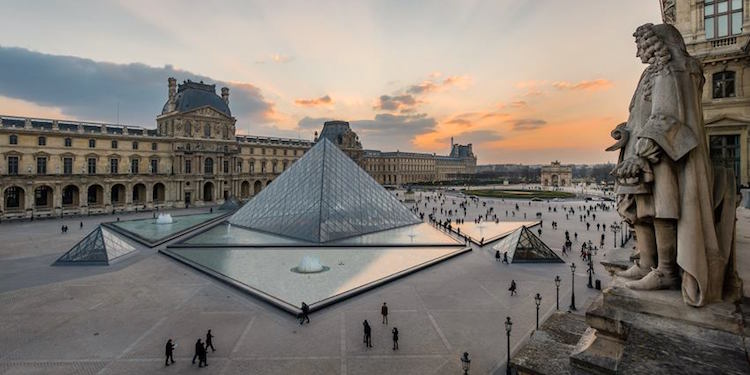 When the most popular museum in the world announces its new exhibitions art lovers sit up and pay attention. Even with lockdown and other difficulties, curators were busy planning interesting new exhibitions.
In 2023 the the Louvre Museum will begin a renovation of its temporary exhibition galleries. The Hall Napoléon, built in 1989 as part of the Grand Louvre project, will get a much-needed facelift with upgrades to its floor, walls, air conditioning, and access. They expect the gallery to be closed for a year.

The Splendors Of Uzbekistan's Oases
Take a journey to the crossroads of civilization where Uzbekistan, Samarkand, and Bokhara meet. For the first time in Europe, masterworks from the region will be on display, including wall paintings from the Ambassadors' Hall in Samarkand and one of the oldest Korans from the early days of Islam.
Louvre Museum
Ends March 6, 2023

Naples in Paris: Masterpieces from the Museo di Capodimonte
See masterpieces by Michelangelo and Raphael, never before seen outside of Naples. Sixty masterpieces from the Capodimonte Museum will be exhibited in the glamorous Grande Galerie, the Salle de la Chapelle, and the Salle de l'Horloge.
Louvre Grande Galerie
June 7, 2023 to January 8, 2024

Masterpieces from Cairo's Museum of Islamic Art
Thanks to a loan of twenty works from the Museum of Islamic Art, this exhibition will showcase the grandeur of Cairo as a leading artistic, economic and cultural city from the Middle Ages forward.
Louvre Museum
Ends May 22, 2023

Claude Gillot
French artist Claude Gillot (1673-1722) was a jack-of-all-trades — painter, engraver metal worker, theatre designer — who apprenticed under Watteau. But it's his whimsical rococo drawings that brought him attention and popularity among the Paris bourgeoisie in the late 17th century.
Louvre Museum
November 9, 2023 to 12 February 12, 2024

A Colossus from the Arabian Desert
Archaeological digs in the al-'Ula oasis of the Arabian desert continue to reveal a wealth of heritage little known before this century. The colossal statues — of ancient kings, priests and worshippers — were only discovered during recent excavations of the Dadan temple. They are now on loan to the Louvre from the Royal Commission of Alula for the next five years!
Louvre Museum
Until September 7, 2027

Museum Exhibitions at Musée d'Orsay 2023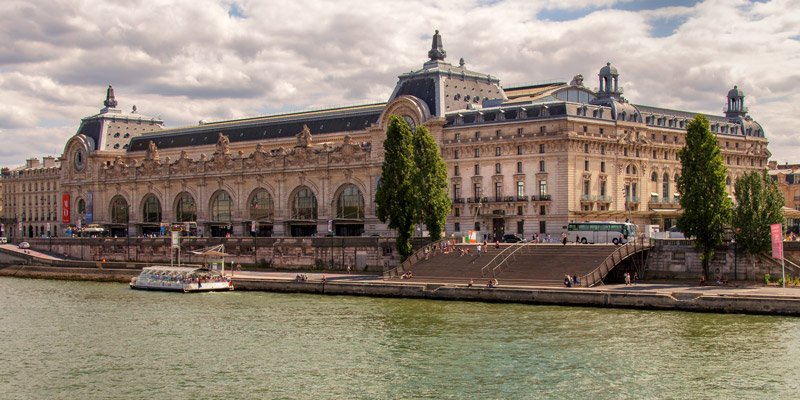 Once a Belle Epoque train station, in 1986 Musée d'Orsay was transformed into the world's greatest museum dedicated to Impressionism and 19th century art. A few years ago the museum was given a facelift with a nifty reshuffling of the paintings and a new paint job to better highlight the artwork. (White walls are so 20th century.)

The 1001 Designs Of The ABCd'Orsay
This joyful ABC is a fun, modern take on alphabet picture books of yore, and shows a contemporary perspective on 19th-century classics.
Musée d'Orsay
Ends March 12, 2023

Manet/Degas
Edouard Manet (1832-1883) and Edgar Degas (1834-1917) were both key players in the art world of the late 1800s. This exhibition showcases the two painters and highlights their similarities and differences.
Musée d'Orsay
March 28, 2023 to July 23, 2023

Museum Exhibitions at Centre Pompidou 2023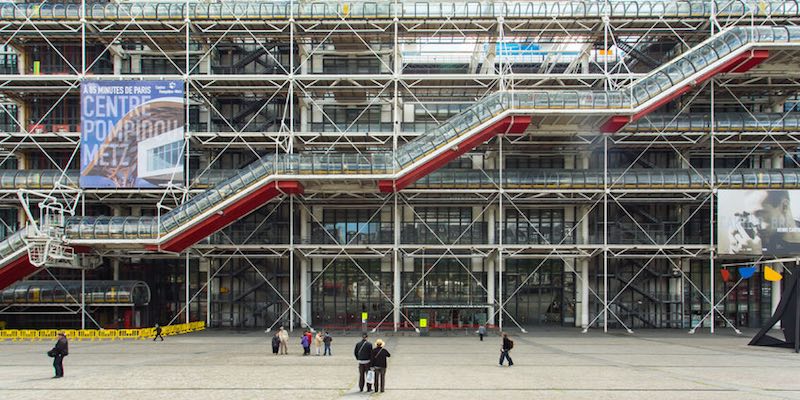 It's been over five decades since the opening of the Pompidou in 1970 and for 2023 the modern art hits just keep on coming with fascinating exhibits for modern museum goers. Visit as much as you can this year, before the museum closes for yet another renovation slated to last three years. (In the world of Paris museum renovations, three years usually means five!)

Giuseppe Penone – Dessins
Italian sculptor Giuseppe Penone (born 1947) is known for his large scale sculptures of trees, but he has always kept a pencil and paper nearby for his drawings. This exhibition presents over 200 of his drawings donated by Penone to the Pompidou, along with six sculptures.
Centre Pompidou
Ends March 6, 2023

Unframing Colonialism
"Do not visit the colonial exhibition!" This was the reaction of the Surrealist group of artists when denouncing the 1931 International Colonial Exhibition. (The title means something like "unframing the colonial exhibition"… we think!) The current show will return to that rather unpleasant chapter of French history, which degraded cultures by referring to them as "elsewhere">
Centre Pompidou
Ends March 2023

Christian Marclay
Newsweek named Marclay one of the ten most important artists working today. His early work explored the connections between sound, noise, photography, video, and film. He pioneered the use of gramophone records and turntables to create unique sound collages. Marclay's later work extends to all the visual arts — photographs, prints, paintings, and films.
Centre Pompidou
Ends February 27, 2023

Serge Gainsbourg – Le Mot Exact
For the first time, Serge Gainsbourg's manuscripts from his home on Rue de Verneuil are on display. Master of the French language, Serge Gainsbourg (1928-1991) left behind an impressive body of more than five hundred songs, which have been covered by many recording artists.
Centre Pompidou
Ends May 8, 2023

Germaine Richier
Germaine Richier (1902-1959) was the first female sculptor to be shown at the National Museum of Modern Art in 1956. This retrospective brings together nearly 200 of her works and traces her artistic career from her apprenticeship with Antoine Bourdelle to winning the Prix Bluemthal.
Centre Pompidou
March 1 to June 12, 2023

Moï Ver – Ci-Contre
Forgotten genius, Moï Ver (1904-1995) was an early master of the photographic montage. Born in Lithuania, he studied painting with Klee, Kandinsky, and Albers. This retrospective brings together more than 300 photographs, paintings, drawings and prints, many of them on display for the first time.
Centre Pompidou
April 12 to August 28, 2023

Exhibitions at Musée du Quai Branly 2023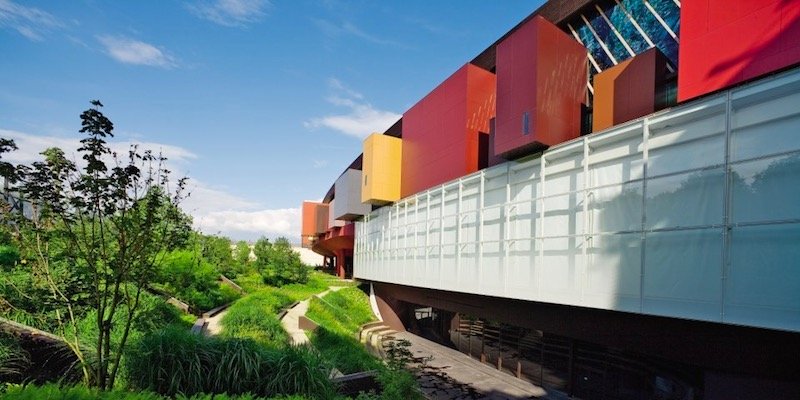 Dedicated to the study of mankind and the world, Musée du Quai Branly showcases world cultures — African, Asian, Oceania, and the Americas. The museum is relatively new to the landscape of Paris museums, opening in 2006. It's very close to the Eiffel Tower.
Architect Jean Nouvel gets around. After he designed the controversial Institute du Monde Arabe in Paris, he went onto to create Musée du Quai Branly. The museum is a jumble of forms that also features tranquil gardens with a natural aesthetic — no formal French gardens, no lawns, no lavish entrance staircase. Instead, the garden is a series of small landscapes with native French plants.

Kanak Journals
It took Roger Boulay, a museum curator, more than two decades to document 3,000 sketches and watercolors of the Kanak people. In case you've forgotten your cultural geography, the Kanak are the indigenous people of New Caledonia, a southwest Pacific island territory still governed by France. The Kanak speak more than twenty distinct languages with eleven dialects including Creole, and use French as their common language. This is a must-see exhibition!
Musée du Quai Branly
Ends March 12, 2023

Kimono
Kimono literally means "what is worn". The gown embodies Japanese culture and sensibility. It was during the Edo era (1603-1868) that the kimono became the traditional dress, worn by all Japanese, regardless of their social status or gender. This exhibition, conceived at Victoria and Albert Museum, examines the kimono across centuries and continents.
Musée du Quai Branly
Ends May 28, 2023

Senghor et les Arts
A portrait of the writer, poet and statesman Léopold Sédar Senghor (1909-2001) following the independence of Senegal. (If his name rings a bell it may be because the pedestrian bridge in front of Musée d'Orsay is named for him.)
Musée du Quai Branly
February 7, 2023 to November 12, 2023


Ouvrir l'Album du Monde – Photographies 1842 à 1911
Immerse yourself in 19th-century photography. See treasures from the museum's photographic collections, many revealed for the first time.
Musée du Quai Branly
April 4, 2023 to July 2, 2023

Songlines – Australian Desert Tracks
This exhibition brings together hundreds of artworks by hundreds of Aboriginal artists.
Musée du Quai Branly
April 4, 2023 to July 2, 2023

Anne Eisner – Une Artiste Américaine au Congo
In 1946, American artist Anne Eisner (1911-1967) traveled to Africa for the first time. She stayed for seven years, documenting the daily lives of the Mbuti pygmy people in the Belgian Congo.
Musée du Quai Branly
April 4, 2023 to September 3, 2023

Petit Palais Exhibitions 2323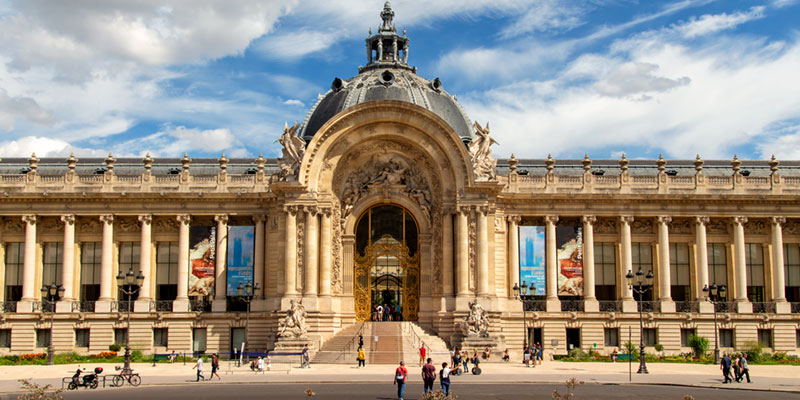 If you're in the mood for a small museum, make your way to the impossibly adorable Petit Palais, found directly across the street from big brother, the Grand Palais on Avenue Winston Churchill in the 8th Arrondissement (easy walking distance from Place de la Concorde). Built for the 1900 Universal Expo, the Petit Palais is now the home to the Musée des Beaux-Arts de Paris, the city's fine arts museum. There's a pretty interior courtyard and a cafe to relax in before or after viewing the museum. We always stop in when we're in the area, especially since it's free!

Sarah Bernhardt
The "Divine" Sarah Bernhardt (1844-1923), actress and artist, is of course the focus of this exhibition. As a matter of fact, the Petit Palais houses one the best portraits of her, by Georges Clairin, as well as several of her own sculptures. The must-see exhibition includes more than 600 works tracing Sarah Bernhardt's life and career.
Petit Palais
April 14 to August 27, 2023

Musée Picasso Exhibitions in 2023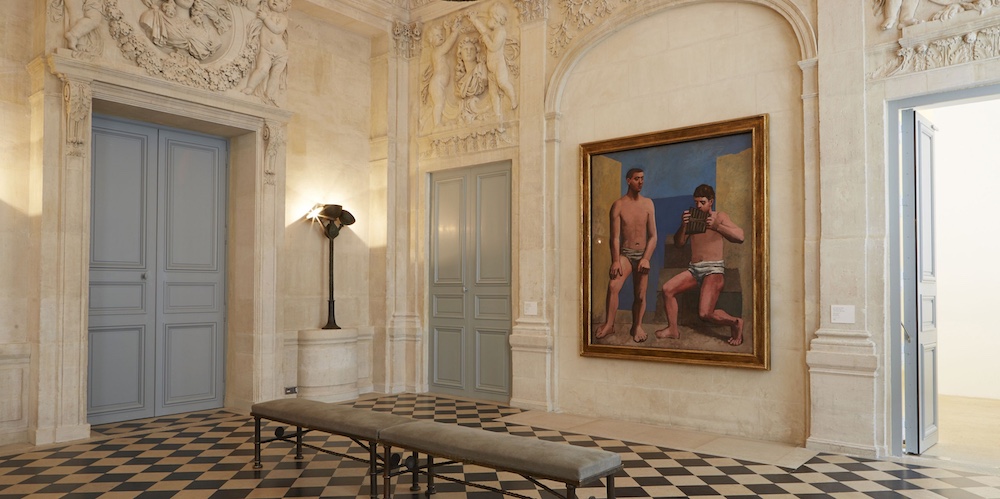 The Musée Picasso is a jewel set in the Marais, set in the historic and grand Hotel Salé. There are over 5,000 works that cover Picasso's paintings, sculptures, engravings, drawings, studies, drafts, notebooks, etchings and letters. If you are a Picasso fan, this is a must-see destination in Paris.

Faith Ringgold
A major figure in American feminist art,Faith Ringgold's work has covered everything from the civil rights movement to Black Lives Matter. This exhibition is the first in France to bring together a group of major works by this important Black artist.
Musée Picasso
Ends July 2, 2023

Picasso Celebration: The Collection in a New Light
For the 50th anniversary of Pablo Picasso's death on April 8, 1973 British designer Paul Smith, famous for his work with color, tailoring, and detail, will lead the direction of this exhibition showcasing the best of the museum's collection.
Musée Picasso
March 7 to August 27 2023

Musée de l'Orangerie 2023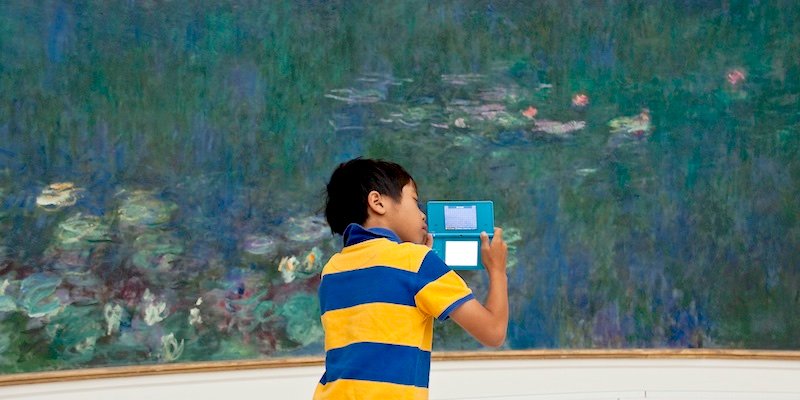 Tucked into the Jardin des Tuileries right at the Place de la Concorde, the 1852 stone structure facing the Seine was once the greenhouse that helped to nurture orange trees for the garden. (There's also an orangerie in the Jardin du Luxembourg, and it's still used to store plants during the winter.) Now, it's home to Monet's stellar waterlily murals. But, the Orangerie Museum has more artistic surprises in store, including this year's exhibitions.

André Derain – Paysages Méridionaux
Influenced by the masters, André Derain (1880-1954) turned to more classical painting after World War I. His landscapes capture the intense light of Provence. Hence, "Southern Landscapes".
Musée de l'Orangerie
Ends to March 6, 2023

Matisse – 1930s
Although exhibits of Matisse's works are abundant, few have addressed his career during the 1930s. This exhibit is dedicated exclusively to that decade. In 1930 Matisse (1869-1954) left France for Tahiti, a trip that would change his art. Alongside Matisse, view art from his contemporaries: Georges Braque, Juan Miro, Fernand Léger, Vassily Kandinsky, Mondrian, and Le Corbusier.
Musée de l'Orangerie
March 1 to May 29, 2023

Modigliani – A Painter and His Dealer
It was a short life. Amedeo Clemente Modigliani (1884-1920) lived hard, died young, and has since become one of the most forged artists of all time. In 1914, Modigliani met Paul Guillaume; the famous art dealer became his representative and was one of Modigliani's first supporters. The exhibition explores the relationship between the two men in the context of the Parisian artistic circle of the 1910s.
Musée de l'Orangerie
Musée de l'Orangerie

Musée Marmottan-Monet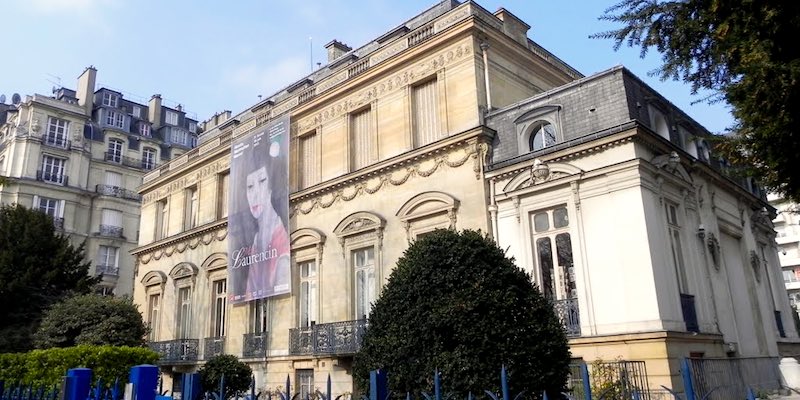 If you love Claude Monet and the Impressionists you won't want to miss Musée Marmottan-Monet in the 16th Arrondissement. (Its name is a clue!) Set at the foot of charming Parc Ranlegh in the posh neighborhood of Passy, this museum contains the largest collection of Monet paintings in the world. Claude's son Michel left his father's art to the state of France at the time of his death in 1966, including the iconic Impression: Sunrise, the painting that gave the movement its name.

Unexpected Dialogues – Monet/Fehr
Swiss painter Marc-Antoine Fehr has taken two of laude Monet's paintings as as his starting point — Le Pont de l'Europe, Gare Saint Lazare (1877) and Champs d'Iris Jaunes à Giverny (1887) — to create a set of 240 watercolors.
Musée Marmottan-Monet
Ends June 25, 2023

Musée Carnavalet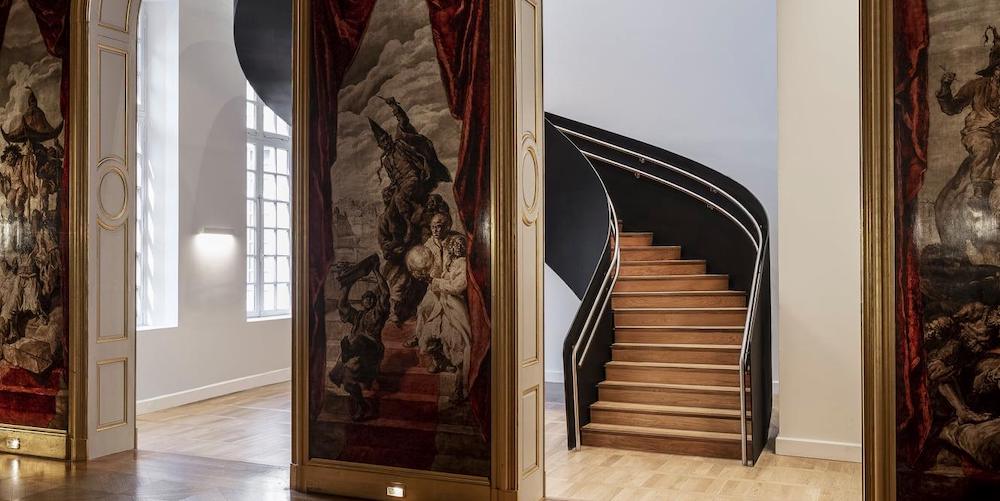 After a renovation five years in the making, with a €58 million total budget, Musée Carnavalet reopened just as the 2021 lockdown first eased in Paris. The once-rambling museum of the history of the city of Paris has been modernized under the guiding hand of François Châtillon, chief architect for France's historical monuments.
The whole place has been updated with ramps and lifts and a couple of swooping spiral staircases. Some of the paintings, sculptures, and posters have been lowered so kids can see them as well. New digital displays have also been created. As a City of Paris museum, entrance to the permanent collection is free with a small admission charged for certain temporary exhibitions.

Philippe Starck – Paris is Pataphysique
FYI, pataphysique is described as the "science of imaginary solutions". As a youngster, Philippe Starck skipped school and took refuge in the parks and gardens and museums of Paris. One of them was Musée Carnavalet, where he found inspiration. Paris has always been his muse — for his interior design, architecture, restaurants, hotels, and everyday objects. This exhibition explores the link between Paris and Philippe Starck.
Musée Carnavalet
March 29 to August 27, 2023
Musée de la Vie Romantique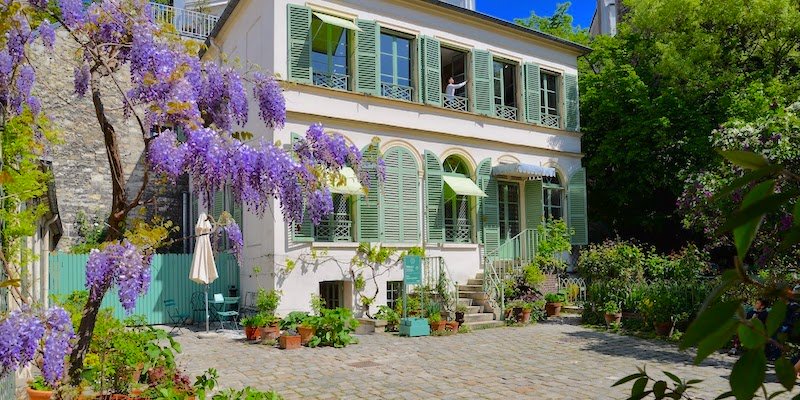 Once you've spent time at the big museums of Paris, you may want to get off the tourist track to take in one of the most relaxing, charming, and romantic museums in Paris. Visit the website for exhibition updates.

Maison de Victor Hugo

In a 17th-century townhouse on classic Place des Vosges is the Paris home of novelist Victor Hugo, now a museum of his life and work. La Maison has recently been renovated and now sports added space, restored treasures, and new acquisitions. The upgrades also include a tea room and a small garden to relax in. Definitely a treasure among the small museums of Paris. Visit the website for exhibition updates…
Atelier des Lumières

Opened in 2018, Atelier des Lumières is the first all-digital art museum in Paris. The modern-age cultural center has been created inside a former iron foundry dating back to the early 19th century. Past shows have featured painters like Klimt, van Gogh, Renoir, and Chagall.

Chagall: Paris – New York
Paris and New York, the capitals of modern art, also were the two important cities in Marc Chagall's (1887-1985) long career. Paris was the city where he mastered his craft during the 1910s, and New York was his city of exile during the 1940s.
Atelier des Lumières
Ends January 7, 2024