The Best Of The Paris Museum Exhibitions For The 2019-2020 Season
There is always a lot going on at the top museums in Paris and this year is no exception, so let's take a look at the calendar of the top Paris museum exhibitions for 2019 and even into 2020. It's an exciting lineup at musées in every corner of Paris — the Louvre, Musée d'Orsay, Centre Pompidou, Quai Branly, Petit Palais, and even the Picasso Museum.

Museum Exhibitions at the Louvre in 2019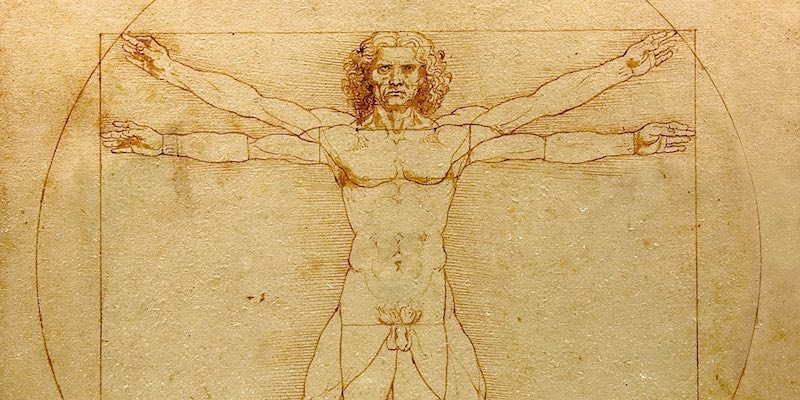 When the most popular museum in the world announces its new exhibitions art lovers sit up and pay attention. 2019 will be another good season at the Louvre with dynamic art exhibitions that draw art lovers from around the globe. Schedule of Louvre exhibitions 2019-2020…

Engraving for the King – The Chalcography Collections
Rotonde Sully, Louvre
Ends May 20, 2019

Delacroix and Eugène. The Man behind the Artist
Museè Delacroix
Ends May 6, 2019

Archaeology Goes Graphic
The popular Archaeology Goes Graphic exhibition series (now in its fourth season) follows in the footsteps of archaeologists to see how they discover treasures, unearth objects, classify them and interpret the past. All done in comic book form!
Petite Galerie, Louvre
Ends July 1, 2019

Liturgical Textiles of the Byzantine Tradition from Romania
See highlights of the Romanian collection's embroidery of Byzantine tradition from the mid-15th to the mid-17th centuries.
Department of Decorative Arts
Ends July 29, 2019

Forgotten Kingdoms – From the Hittite Empire to the Arameans
The Hittite empire, ancient Egypt's rival power, was a world power until 1200 BC. This exhibition focuses on this forgotten civilization only rediscovered in 1911. After their discovery sculptures and artifacts were taken to Berlin, where they were damaged during World War II bombings. However, an extensive conservation project has restored them and you can now see them at the Louvre.
Hall Napoléon, Louvre
May 2, 2019 to August 12, 2019

Antoine-Jean Gros and the School of David
Rotonde Sully, Louvre
June 27, 2019 to September 23, 2019

Italian Drawings from the Mariette Collection
The Louvre will showcase the collection of Italian drawings by Pierre-Jean Mariette (1694-1774) printmaker, translator, art critic and one of the best art collectors of all time. See drawings from the greatest Italian artists: Raphael, Michelangelo, Titian, Veronese and Guercino.
Rotonde Sully
June 27 to September 30, 2019

Horace His de la Salle, Collector
Rotonde Sully, Louvre
November, 2019 to February 3, 2020

Leonardo da Vinci
Although it seems like only yesterday, it's been 500 years since Leonardo da Vinci died in Amboise, in the Loire Valley, in 1519. This exhibition marks the anniversary of his death and presents a collection of works by the great man and visionary. Time slot tickets are required for admission.
Hall Napoléon, Louvre
October 24 2019 to February 24, 2020

Homage to Soulages
Pierre Soulages began painting in 1946 and continues to paint today at age 99. Lord willing, he will turn 100 on December 24, 2019. The Louvre will pay homage to this living legend with a exhibit showcasing his works from the past seven decades.
Salon Carré
December 11, 2019 to March 9, 2020

Body and Soul: Sculpture in Italy from Donatello to Michelangelo, 1460-1520
Hall Napoléon
Spring 2020

Altdorfer And His Time
Rotonde Sully
Spring/Summer 2020

I, Taharqa, Pharaoh of Two Lands
Hall Napoléon
Autumn 2020

Museum Exhibitions at Musée d'Orsay 2019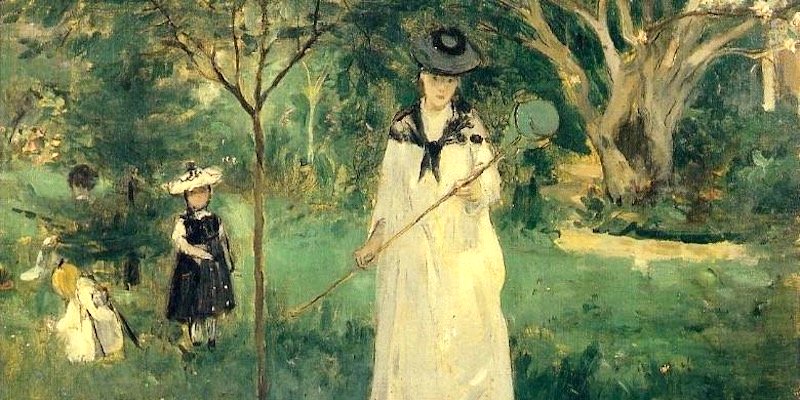 Once a Belle Epoque train station, in 1986 Musée d'Orsay was transformed into the world's greatest museum dedicated to Impressionism and 19th century art. A few years ago the museum underwent a facelift with a nifty reshuffling of the paintings and a new paint job (white walls are so 20th century) to better highlight the artwork.

Sérusier's The Talisman – A Prophecy of Colour
He was a member of a circle of young artists who considered Paul Gauguin their leader. With Gauguin's encouragement, Sérusier painted The Talisman in 1888. It was groundbreaking as it suspended any link to natural representation. On his death the painting went into Maurice Denis's collection and is now considered a pivotal artwork
Musée d'Orsay
Ends April 28, 2019

Franz Marc and August Macke – 1909-1914
Discover two major artists of German Expressionism. Franz Marc (1880-1916) and August Macke (1887-1914) forged a friendship based on their shared interest in Cézanne, Van Gogh, Gauguin and Fauvism. Both had a spiritual fascination for landscapes and nature. Both were drafted and died in battle in World War I.
Musée d'Orsay
Ends June 17, 2019

Black Models – From Géricault to Matisse
This powerful exhibition explores the representation of black models in art from the time of abolition of slavery in France in 1794 to the present day with works by Jean-Baptiste Carpeaux, Edouard Manet, Paul Cézanne.
Musée d'Orsay
March 25, 2019 to July 14, 2019

Berthe Morisot – Female Impressionist
One of the only woman Impressionist painters, Berthe Morisot was recognized by her peers as one of the most innovative artists of the time. The exhibition traces her career as a key figure in the avant-garde movement of 1860s. We're eagerly awaiting this one.
Musée d'Orsay
June 18, 2019 to September 22, 2019

The Cruel Stories of Paula Rego
Paula Rego, the sole woman artist in the London Group, left Portugal as a teenager to study in London at the Slade School of Arts. There she met and was influenced by Francis Bacon, Lucian Freud and David Hockney. See her exceptional large pastel polyptychs and large-format playlets.
Musée d'Orsay
October 17, 2019 to January 14, 2020

Félix Fénéon
French artist Félix Fénéon, was a leading artist, art critic, editor, gallery owner and collector in the late 19th and early 20th century. This exhibition focuses on his remarkable collection culled from his travels in Africa and Oceania in the early 1900s. The Musée d'Orsay and Musée de l'Orangerie and the Musée du Quai Branly are all organizing first exhibitions paying tribute to Fénéon
Musée d'Orsay
October 16, 2019 to January 27, 2020

Degas at the Opera
Throughout Degas' lifetime opera was an important influence. He painted dancers, singers, musicians, audience members and even ushers. This is the first exhibition to examine Degas' passionate relationship with the Paris Opera of the 19th century.
Musée d'Orsay
September 24, 2019 to January 19, 2020

Huysmans the Art Critic – From Degas to Grunewald
A key art critic beginning in the late 19th century, Joris-Karl Huysmans' contribution to the art world is unprecedented. He was the one to discover Edgar Degas' talents. See the artwork that was defined, discovered, and appreciated by this leading 20th-century art critic.
Musée d'Orsay
December 3, 2019 to March 2, 2020

Museum Exhibitions at Centre Pompidou 2019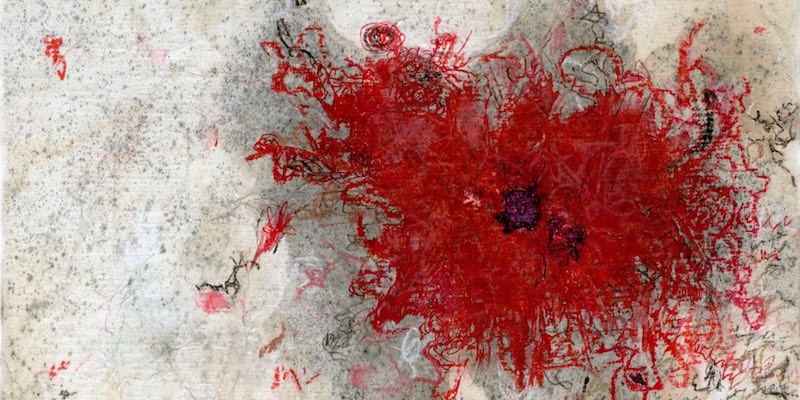 It's been more than forty years since the opening of the Pompidou and, while not as magnificent as the 40th anniversary celebrations a couple of years ago, we're sure there are going to be fascinating exhibits for modern art fans in 2019. Upcoming exhibits at the Pompidou…

Vasarely – Sharing Forms
Centre Pompidou
Ends May 6, 2019

Ellsworth Kelly – Windows
Centre Pompidou
Ends May 27, 2019

Dora Maar
Photographer-artist Dora Maar, Picasso's muse and mistress of surrealism, left an indelible imprint on the avant-garde of the 1930s The exhibition, dedicated to her work and his time, spans the life of the artist to show her many faces.
Centre Pompidou
June 5 to July 29, 2019

Shunk-Kender: Art in the Eye of the Camera (1957-1983)
Centre Pompidou
March 27 to August 5, 2019

The Modern Collection
Centre Pompidou exhibits a new presentation of its modern collection from 1905 to 1965. In chronological format, featuring major historical milestones, the exhibition introduces visitors to key figures, works and movements making up the history of modern art.
Centre Pompidou
May 27 to December 30, 2019

Oriental Visions – Musée Marmottan Monet
Oriental Visions, From Dreams Into Light presents paintings from the 19th century that depict an imagined "East" inspired, at least in part, by Napoleon's adventures in Egypt. Works by Ingres, Delacroix, Vallotton, Migonney, Bernard and Matisse are featured.
Musée Marmottan Monet
March 7 to July 21, 2019
Musée du Quai Branly Exhibitions 2019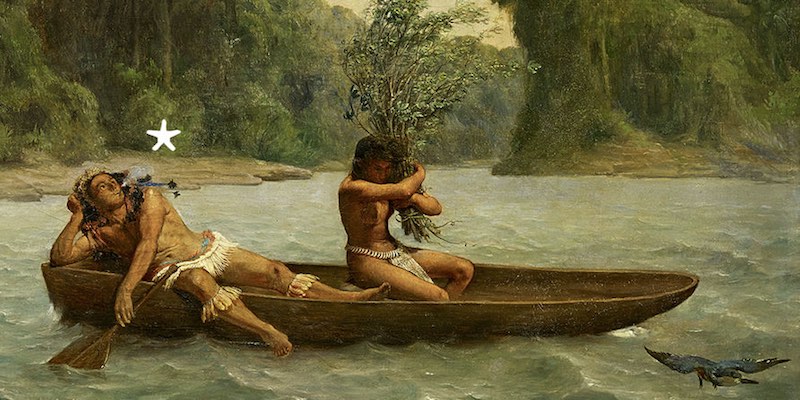 Dedicated to the study of mankind and the world, the Quai Branly museum showcases world cultures — African, Asian, Oceania, and the Americas. The museum is relatively new to the landscape of Paris museums, opening in 2006. It's very close to the Eiffel Tower.
Architect Jean Nouvel gets around. After he designed the controversial Institute du Monde Arabe in Paris, he went onto to create Musée du Quai Branly. The museum is a jumble of forms that also features tranquil gardens with a natural aesthetic — no formal French gardens, no lawns, no lavish entrance staircase. Instead, the garden is a series of small landscapes with native French plants.

Japanese Bamboo Art
Musée du Quai Branly
Ends Apr 7, 2019

The Secret Soul of the Filipino
Musée du Quai Branly
Ends May 26, 2019

Océanie – All Things Pacific
Musée du Quai Branly
Ends July 7, 2019

Félix Fénéon (1861-1944)
Musée du Quai Branly
May 28, 2019 to Sept 29, 2019

Petit Palais Exhibitions
If you're in the mood for a small museum, make your way to the impossibly adorable Petit Palais, found directly across the street from big brother, the Grand Palais on Avenue Winston Churchill in the 8th Arrondissement (easy walking distance from Place de la Concorde). Built for the 1900 Universal Expo, the Petit Palais is now the home to the Musée des Beaux-Arts de Paris, the fine arts museum. There's a pretty interior courtyard and a cafe to relax in before or after viewing the museum. We always stop in when we're in the area, especially since it's free!

Paris Romantique, 1815-1848
The Petite Palais follows its successful Paris 1900 exhibition with a panoramic show of the capital during the romantic years, from the fall of Napoleon to the Revolution of 1848. Nearly 600 works — paintings, sculptures, costumes, works of art and furniture — immerse the visitor into the artistic, cultural, and political events of this period. Take a virtual stroll through 19th-century Paris to discover the iconic neighborhoods of the period — the Tuileries, Palais-Royal, Nouvelle-Atènes, Notre-Dame, and the Grands Boulevards
Discover the many faces Paris of last century — the capital of fashion and of arts and crafts; the clash of styles at the annual Salon art shows; a renewed passion for the Middle Ages; the Paris of revolutions; the bohemian life; and finally the Paris of spectacles.
Petit Palais
May 22 to September 15, 2019

Romantic Germany – Drawings from the Museums of Weimar
Showing at about the same time is a selection of 140 drawings from the extensive collection of museums in Weimar, Germany offering a spectacular panorama of the golden age of Germanic drawing from 1780 to around 1850. It was a period when literature, the visual arts, and music underwent profound transformations that upset the previous rules and practices. This period saw the rise of a genius in drawing among a large number of German artist. Most of the works in the exhibition have never been shown before..
Petit Palais
May 22 to September 01, 2019

Grand Palais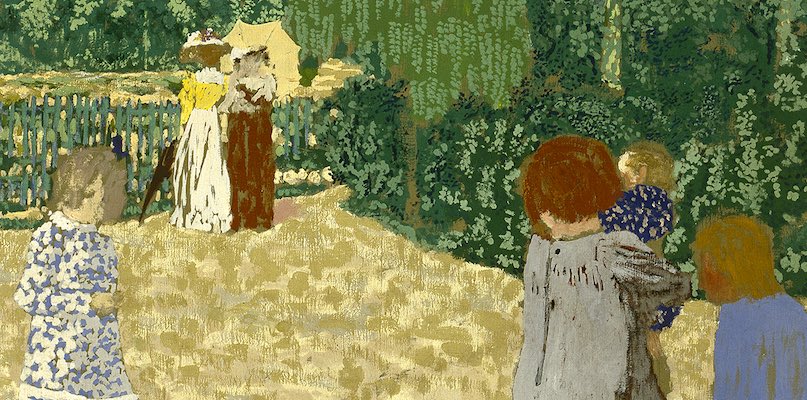 You can't miss this iconic monument and display space set in the heart of Paris just off the Champs-Elysées. Like its little brother, the Grand Palais was built for the 1900 Universal Exposition and was dedicated to the glory of French art. Designated an historic monument in 2000, today it is an important hub of grand artistic events.

The Decor of the Nabis Movement
They were true pioneers of modern decor. Bonnard, Vuillard, Maurice Denis, Sérusier, and Ranson, defined an art directly related to everyday life. From the beginning, this group, at the end of the 1880s championed decoration as a fundamental issue of creation. They advocated original expression, joyous and rhythmic, in reaction against the aesthetics of pastiche that was fashionable at the time.
Musée du Luxembourg
March 13 to June 30, 2019

Red – Art and Utopia in the Land of Soviets
Grand Palai
Ends July 1, 2019

The Moon
Grand Palai
Ends July 22, 2019
Musée Picasso 2019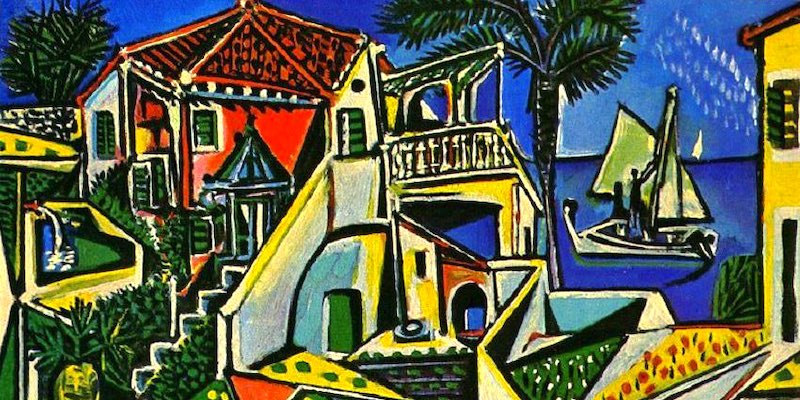 The Musée Picasso is a jewel in the Marais, set in the historic and grand Hotel Salé. There are over 5,000 works that cover Picasso's paintings, sculptures, engravings, drawings, studies, drafts, notebooks, etchings and letters. If you are a Picasso fan, this is a must-see destination in Paris.

Calder-Picasso
Examines Alexander Calder (1898-1976) and Pablo Picasso (1881-1973) and their artistic relationship.
Musée Picasso
Ends August 25, 2019

Picasso – Decidedly Mediterranean
Get an overview of the life and work of Pablo Picasso in the Mediterranean. With an innovative audio-visual show, you can understand his life from the landscapes he painted in Malaga, Barcelona, Antibes and the sun-drenched Midi.
Musée Picasso
June 4 to October 6, 2019

Picasso – Tableaux Magiques
Many of the paintings Picasso did from 1926 to 1930 form a group, which Christian Zervos would later call Tableaux Magiques. With these primitive figure paintings Picasso opened a new chapter in his work, perhaps anticipating Guernica a decade later.
Musée Picasso
October 1, 2019 to February 2, 2020
Jeu de Paume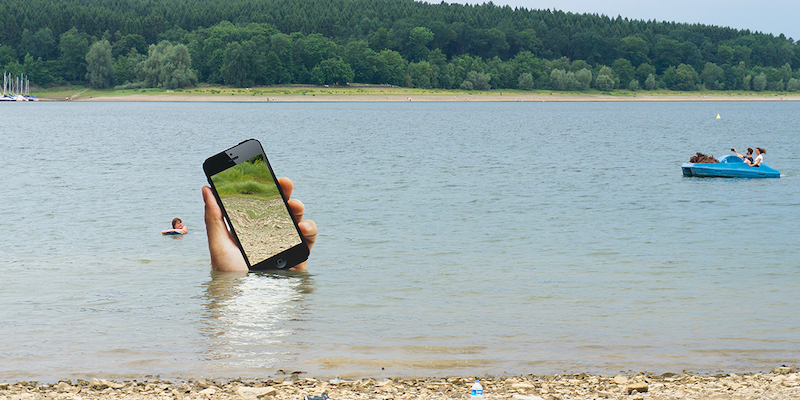 It's one of our favorite spots in Paris. Formerly a tennis court for royalty during the reign of Napoleon III set right on the edge of Jardin des Tuileries, it's now a museum dedicated to photography and modern media art. Like most things in Paris, it has a long history. In between its time from tennis court to photography museum, Jeu de Paume is where the Nazis stored the art they plundered from France. After the war and until the Musée d'Orsay opened in 1986 it's where the overstock of important Impressionist paintings was kept. In 1991, after a serious renovation, the Jeu de Paume opened as France's first national gallery of contemporary photography.

Luigi Ghirri – The Map and the Territory
Jeu de Paume
Ends June 2, 2019

Florence Lazar – You think the earth is a dead thing…
Jeu de Paume
Ends June 2, 2019

Julie Béna – Anna & the Jester in Window of Opportunity
Jeu de Paume
Ends June 2, 2019

Le Supermarché des Images
Jeu de Paume
October 15, 2019 to January 12, 2020