More Than 40 Great Paris Museum Exhibitions In 2018
There is always a lot going on at the top museums in Paris and this year is no exception. Here's a calendar of the top Paris museum exhibitions for 2018. It's an exciting lineup at musées in every corner of Paris — the Louvre, Musée d'Orsay, Centre Pompidou, Quai Branley, Petit Palais, l'Orangerie in the Tuileries Garden, and even the Picasso Museum.
Picasso – Blue and Rose is going to be very popular at the Musée d'Orsay (from September 2018) as will the museum's Renoir Father and Son clever exhibition. But if you're like us, you'll also have time for exhibits at smaller, more intimate museums like the Petit Palais. And, if you have a passion for non-European art, you won't want to miss the special shows at Musée du Quai Branly in the 7th, near the Eiffel Tower.

Museum Exhibitions at the Louvre in 2018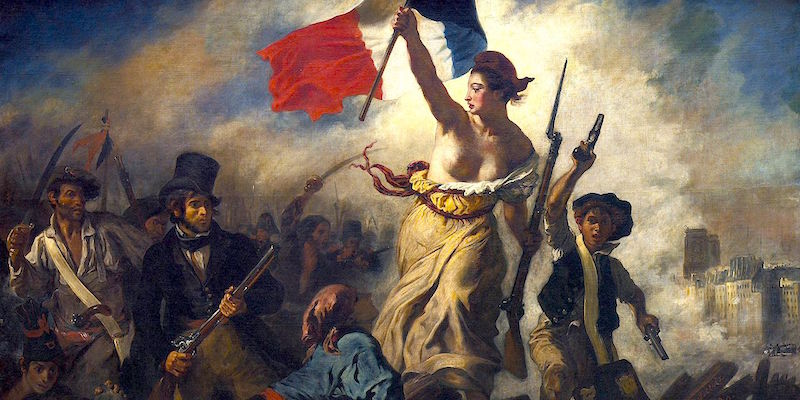 When the most popular museum in the world announces its new exhibitions art lovers sit up and pay attention. 2018 looks to be another good year at the Louvre with dynamic art exhibitions that will draw crowds.

Power Plays
Fifty works from the Louvre, Musée National, Versailles, and Beaux-Arts illustrate the evolution of political power. Spanning from antiquity to present day the works in this collection highlight the evolution of political power as expressed through art.
The Petite Galerie, Richelieu Wing, Lovre
Ends July 2, 2018

France Viewed from the Grand Siècle
After training as an engraver, Israël Silvestre (1621-1691) turned to cityscapes. He started with small drawings of his hometown Nancy, his later works were panoramas of Paris, with royal festivities and of the cities conquered by Louis XIV. This series also includes his beautiful drawings of local landmarks like Vaux-le-Vicomte, Meudon, Montmorency and Versailles.One hundred drawings, 400 prints, and eighty-eight copper plates.
Rotonde Sully, Lovre
March 14 to June 25, 2018

Delacroix (1798-1863)
Eugene Delacroix (1798-1863) was a true Renaissance man — a gifted writer, painter, and illustrator. This is the first major exhibition of Delacroix since the 100-year anniversary of his death in 1963. Over 180 artworks by Delacroix will be on view including the monumental pieces from his early years at the Salon of 1820 to his final mysterious compositions
Hall Napoléon, under the Louvre Pyramid
March 29 to July 23, 2018

Grappling With The Modern – From Delacroix To The Present Day
To mark the 220th anniversary of Eugène Delacroix's birth, this exhibition features Delacroix' paintings in the newly-restored Saint-Sulpice church including his most famous mural, Jacob Wrestling with the Angel. Monumental and complex, this project was commissioned in 1849 and kept Delacroix busy until his the end of his life. The exhibition will also compare Delacroix's masterpieces to works of other 19th- and 20th-century artists he influenced, from Gauguin to Chagall.
Musée Delacroix (managed by the Louvre)
April 11 to July 23, 2018

Pastels At The Louvre from the 17th & 18th Centuries
Pastels are about as delicate as the wings of butterflies and must be kept in carefully monitored storage. They rarely see the light of day due to their fragile nature. This rare exhibition features 120 examples from the 18th century — the pastel golden age with works by Liotard, de La Tour, Boucher and Le Brun.
Rotonde Sully (South), Louvre
June 7 to September 10, 2018

A Dream Of Italy: – The Marquis Campana's Collection
For the first time in 160 years, the 19th-century's largest private collection (by Marquis Campana) featuring 10,000 items from archeological artefacts, paintings, sculptures, and objets d'art to masterpieces like the Sarcophagus of the Spouses will be on exhibit thanks to the collaboration of the Louvre and the Hermitage Museum in Saint Petersburg. The exhibition will highlight the seminal role of Italian culture during the 19th century.
Louvre
October 18, 2018 to January 28, 2019

Color Engraving in Europe in the 16th and 17th Centuries
Culled from French collections and institutions abroad, this exhibition will showcase a panorama of color engraving from leading masters of the Renaissance. Color wood engravings, known as chiaroscuro in Italy (1500 to 1650), imparted a subtle nuance of color and were early explorations of light, shade, line, and chromatic values.
Sully Wing, Louvre
October 2018 to January 2019

Museum Exhibitions at Musée d'Orsay in 2018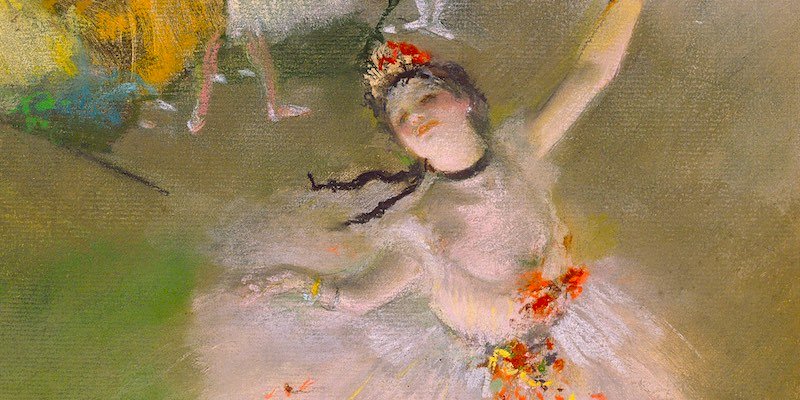 Once a Belle Epoque train station, in 1986 Musée d'Orsay was transformed into the world's greatest museum dedicated to Impressionism and 19th century art. A few years ago the museum underwent a facelift with a nifty reshuffling of the paintings and a new paint job (white walls are so 20th century) to better highlight the artwork.

Degas, Danse, Dessin – A Tribute to Degas
On the centenary of the death of Edgar Degas (1834-1917), the exhibition pays tribute with his lesser – known works.
Musée d'Orsay
Ends February 25, 2018

Wild Souls – Symbolism in the Art of the Baltic States
The exhibition presents Baltic Symbolism from the 1890s to the 1920s. And who doesn't love a bracing dose of Baltic Symbolism? Hands, please.
Musée d'Orsay
April 10 to July 15, 2018

In Colour – Polychrome Sculpture in France
Fifty works on display exploring polychrome art. In case you don't know your French art history, polychrome is a technique where painted waxes are added to sculpture.
Musée d'Orsay
June 11 to September 23, 2018

Picasso. Blue and Rose.
Previously unseen works from Picasso's blue and rose periods are the result of the first large-scale collaboration between the Louvre and the Picasso Museum Paris
Musée d'Orsay
September 18 to January 6, 2019

Renoir Father & Son – Painting & Cinema
The exhibition explores the artistic relationship between Pierre-Auguste Renoir and his son Jean Renoir through paintings, film clips, photographs, drawings and documents — many on display for the first time.
Musée d'Orsay
November 6, 2018 to January 27, 2019

Museum Exhibitions at Centre Pompidou in 2018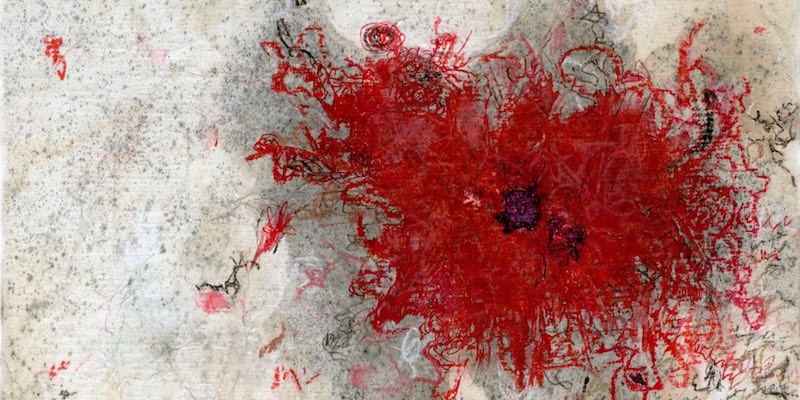 It's been 41 years since the opening of the Pompidou and, while not as magnificent as the 40th anniversary celebrations last year, there are some fascinating exhibits for modern art fans planned for 2018. The year kicks off with the final days of the André Derain exhibition and continues mid-year with a showing about the the Russian avant-garde featuring Chagall.

André Derain 1904 to 1914 – The Radical
A new look at the work of this major artist of the 20th century, tracing the stages of his career before the war, when the painter participated in the most radical avant-garde movements.
Centre Pompidou
Ends January 29, 2018

History of L'Atelier Brancus
The studio of this Romanian painter was reproduced in 1997 on the place facing Centre Pompidou to accommodate its collection of of 137 sculptures, 87 bases, 41 drawings, two paintings, and more than 1,600 photographic plates and prints.
Centre Pompidou
Ends December 30, 2019

Jean Echenoz –
This installation explores the work of the French Novelist through photographs & memorabilia. Free entrance.
BPI Library, Centre Pompidou
Ends March 5, 2018

Hors Pistes 2018 – The Nation and its Fiction
During this annual multidisciplinary event, artists and thinkers are invited to reflect, imagine and produce. This year, Hors Pistes has chosen to question nations and their fictions. Free entrance.
Forum 1, Centre Pompidou
January 19 to February 4, 2018

Jim Dine – Paris Reconnaissance
Centre Pompidou
February 14 to April 23, 2018

Sheila Hicks – Lifelines
Centre Pompidou
February 7 to April 30, 2018

Broomberg & Chanarin – Divine Violence
Centre Pompidou
February 21 to May 21, 2018

David Goldblatt – South African Photographer
Centre Pompidou
February 21 to May 7, 2018

L'Oeil Écoute
Centre Pompidou
Ends April 16, 2018

Chagall, Lissitzky, Malévitch
The Russian Avant-Garde in Vitebsk (1918 to 1922)
Centre Pompidou
March 28 to July 26, 2018

Musée du Quai Branley Exhibitions 2018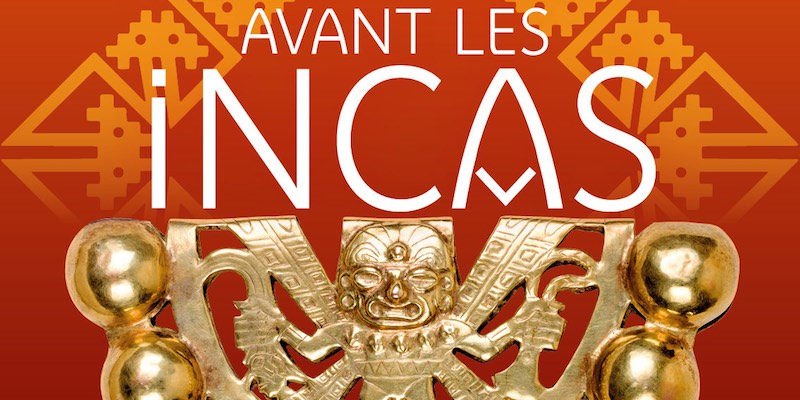 Dedicated to the study of mankind and the world, the Quai Branley museum showcases world cultures — African, Asian, Oceania, and the Americas. The museum is relatively new to the landscape of Paris museums, opening in 2006. It's very close to the Eiffel Tower.
Architect Jean Nouvel gets around. After he designed the controversial Institute du Monde Arabe in Paris, he went onto to create Musée du Quai Branley. The museum is a jumble of forms that also features tranquil gardens with a natural aesthetic — no formal French gardens, no lawns, no lavish entrance staircase. Instead, the garden is a series of small landscapes with native French plants.

Before the Incas — Gods and Kings in Ancient Peru
Witness an archaeological investigation into the evolution of the Incan Civilization with 300 unique authentic artefacts unearthed from 1,500 years ago.
Musée du Quai Branley
Ends April 1, 2018

Paintings from Afar
200 never-before-seen works demonstrate the evolution of the Western perception of distant and not-so-distant populations, societies and territories.
Musée du Quai Branley
January 30 2018 to January 6, 2019

Ghosts & Hells – The Underworld In Asian Art
Musée du Quai Branley
April 10 to July 15, 2018

The Little Explorer's Box of Delights
An examination of how French popular culture has portrayed foreign societies to the youngest members of society.
Musée du Quai Branley
May 22 to October 7, 2018

Petit Palais Exhibitions 2018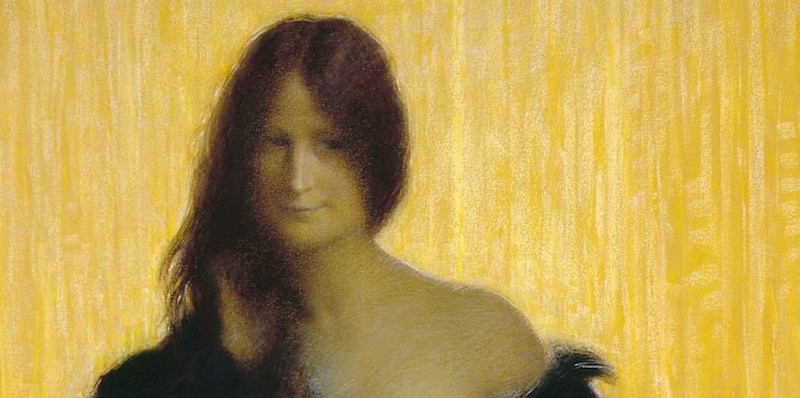 If you're in the mood for a small museum, make your way to the impossibly adorable Petit Palais, found directly across the street from big brother Le Grand Palais on Avenue Winston Churchill in the 8th Arrondissement (easy walking distance from Place de la Concorde). Built for the 1900 Universal Expo, the Petit Palais is now the home to the Musée des Beaux-Arts de Paris, the fine arts museum. There's a pretty interior courtyard and a cafe to relax in before or after viewing the museum. We always stop in when we're in the area, especially since it's free!

The Art of Pastel – From Degas to Redon
From its collection of more than 200 pastels, the Petit Palais is presenting a selection for the first time, offering an overview of the artistic themes of the mid-19th century, from Impressionism to Symbolism.
Petit Palais
Ends April 8, 2018

Jeu de Paume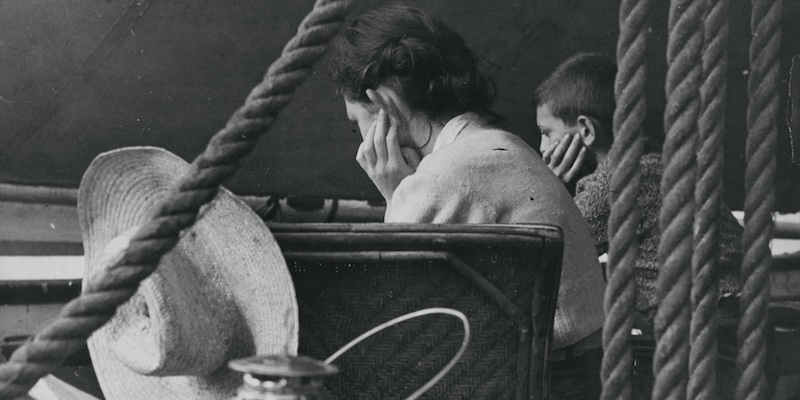 It's one of our favorite spots in Paris. Formerly a tennis court for royalty during the reign of Napoleon III set right on the edge of Jardin des Tuileries, it's now a museum dedicated to photography and modern media art. Like most things in Paris, it has a long history. In between its time from tennis court to photography museum, Jeu de Paume is where the Nazis stored the art they plundered from France. After the war and until the Musee d'Orsay opened in 1986, it's where the overstock of important Impressionist paintings was kept. In 1991, after a serious renovation, the Jeu de Paume opened as France's first national gallery of contemporary photography.

Susan Meiselas – Mediations
Jeu de Paume
February 6 To May 20, 2018

Lucien Hervé – Geometry of light
Jeu de Paume
Ends May 27, 2018

Gordon Matta-Clark – Anarchitect
Jeu de Paume
June 5 to September 23, 2018

Dorothea Lange
This is one you don't want to miss!
Jeu de Paume
October 16 to January 21, 2019

Alejandro Cesarco
Jeu de Paume
October 16, 2018 toJanuary 21, 2019

MEP – Maison Européene de la Photographie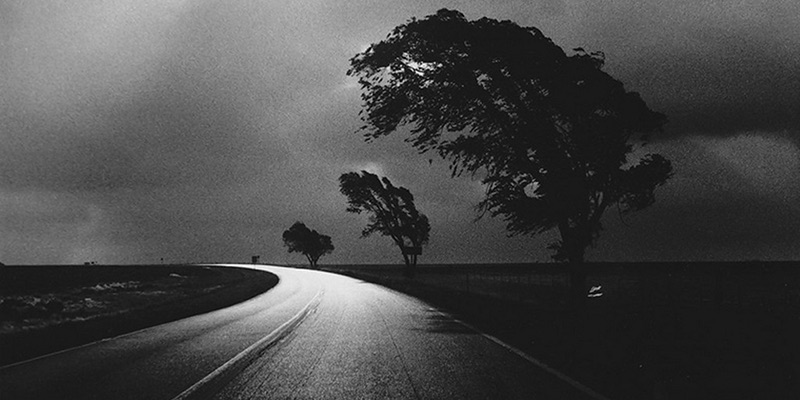 Wow, that name's a mouthful. We simply call it MEP and it's a hidden gem in the Marais. It makes for a wonderful destination and a great place to spend a few hours admiring modern photography. During 2018, MEP features photography exhibitions honoring Pierre Passebon, Nino Miglori, and the winners of the Eurazeo competition.
Other Paris Museum Exhibitions – 2018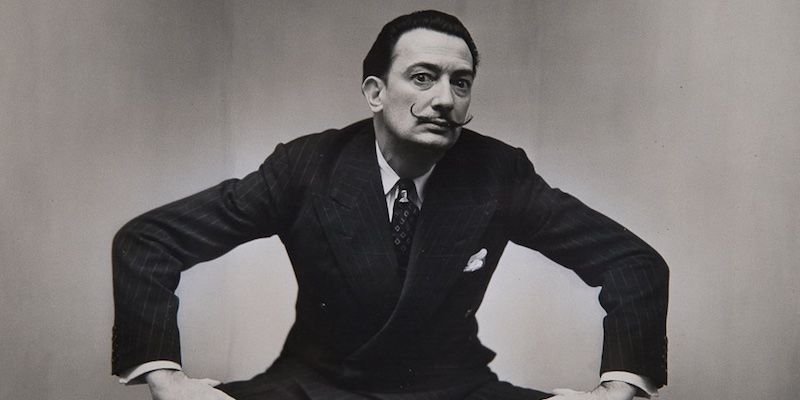 Irving Penn Retrospective – Grand Palais

Picasso in 1932 – Musée Picasso

Guernica – Musée Picasso
March 27 to July 29, 2018

Real & Imaginary Depictions of the Orient – Musée Delacroix
This exhibition is dedicated to the Orient, as understood and depicted by Eugene Delacroix. See the links between his artistic representation and history.
January 11 to April 2, 2018

Corot – Painting the Human Figure – Musée Marmottan Monet
Famous for his landscapes, Camille Corot was also n prolific painter of figures. See 60 of his nudes and portraits.
February 8 to July 8, 2018

Margiela, Belgian Fashion Designer – Palais Galliera

Mary Cassatt, American Impressionist In Paris – Musée Jacquemart André

The Water Lilies, American Abstract Art and the Last Monet – Musée de l'Orangerie
April 13 to- August 20, 2018