New Paris Museum Exhibitions For 2022-23 – Paris Better Than Ever
There is always a lot going on in Paris and that includes all the Paris museums. Their calendars reveal an exciting lineup of new exhibitions at musées in every corner of the city — the Louvre, Musée d'Orsay, Centre Pompidou, Quai Branly, Petit Palais — even the Picasso Museum. Let's take a look, museum by museum.

Museum Exhibitions at the Louvre 2022-23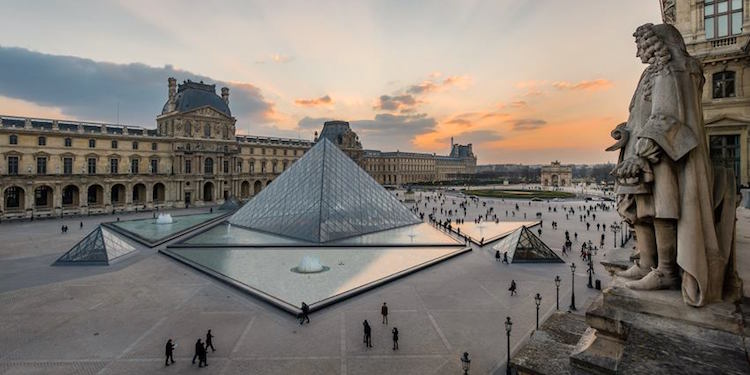 When the most popular museum in the world announces its new exhibitions art lovers sit up and pay attention. Even with lockdown and other difficulties, curators were busy planning interesting new exhibitions.

The Golden Age Of The Portuguese Renaissance
Discover the elegant and accomplished art of the painters who were active in Lisbon in the first half of the 16th century.
The Louvre
Ends October 10, 2022

Things – A History Of Still Life
Seventy years after the last retrospective (at the Muséée de l'Orangerie), still life once again takes centre stage, this time at the Louvre. The exhibition brings together 170 works on loan from more the world's most prestigious institutions and private collections. The still lifes are arranged into thematic groups representing all artistic media — painting, video, sculpture, photography and cinema.
The Louvre
October 12, 2022 to January 23, 2023
Museum Exhibitions at Musée d'Orsay 2022-23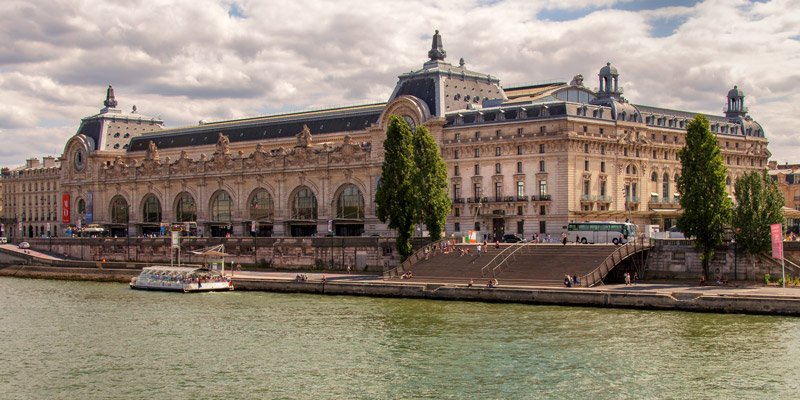 Once a Belle Epoque train station, in 1986 Musée d'Orsay was transformed into the world's greatest museum dedicated to Impressionism and 19th century art. A few years ago the museum was given a facelift with a nifty reshuffling of the paintings and a new paint job to better highlight the artwork. (White walls are so 20th century.)

Edvard Munch – A Poem of Love, Life and Death
In collaboration with the Munch Museum in Oslo, the Musée d'Orsay is dedicating an exhibition to the famous Norwegian painter Edvard Munch (1863-1944).
Musée d'Orsay
September 20, 2022 to January 22, 2023

Rosa Bonheur
To celebrate the bicentenary of the birth of Rosa Bonheur (1822-1899), the Musée des Beaux-Arts in her hometown of Bordeaux and the Musée d'Orsay in Paris are organizing a major retrospective of her paintings.
Musée d'Orsay & Musée des Beaux-Arts (Bordeaux)
October 18, 2022 to January 15, 2023

Manet/Degas
Edouard Manet (1832-1883) and Edgar Degas (1834-1917) were both key players in the art world of the late 1800s. This exhibition showcases the two painters and highlights their similarities and differences.
Musée d'Orsay
March 28, 2023 to July 23, 2023
Museum Exhibitions at Centre Pompidou 2022-23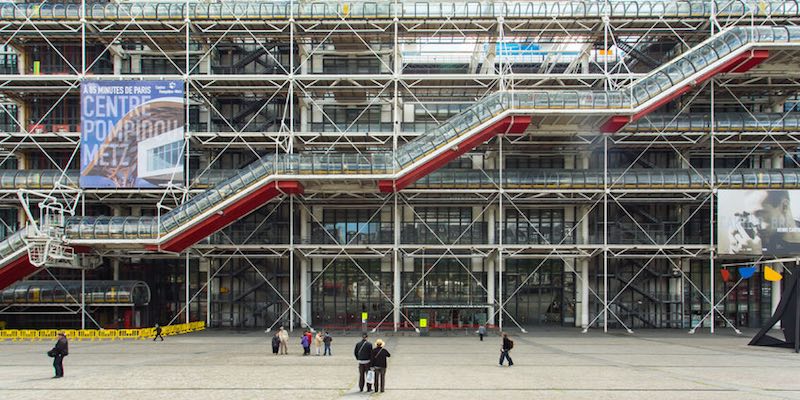 It's been over five decades since the opening of the Pompidou in 1970 and for 2022 the modern art hits just keep on coming with fascinating exhibits for modern museum goers. Visit as much as you can in 2022 and 2023, before the museum closes for yet another renovation slated to last three years. (In the world of Paris museum renovations, three years usually means five!)

Giuseppe Penone – Dessins
Italian sculptor Giuseppe Penone (born 1947) is known for his large scale sculptures of trees, but he has always kept a pencil and paper nearby for his drawings. This exhibition presents over 200 of his drawings donated by Penone to the Pompidou, along with six sculptures.
Centre Pompidou
October 20, 2022 to March 6, 2023

Décadrage Colonial
"Do not visit the colonial exhibition!" This was the reaction of the Surrealist group of artists when denouncing the 1931 International Colonial Exhibition. (The title means something like "unframing the colonial exhibition"… we think!) The current show will return to that rather unpleasant chapter of French history, which degraded cultures by referring to them as "elsewhere">
Centre Pompidou
November 7, 2022 to March 2023

Christian Marclay
Newsweek named Marclay one of the ten most important artists working today. His early work explored the connections between sound, noise, photography, video, and film. He pioneered the use of gramophone records and turntables to create unique sound collages. Marclay's later work extends to all the visual arts — photographs, prints, paintings, and films.
Centre Pompidou
November 16, 2022 to February 27,2023
Exhibitions at Musée du Quai Branly 2022-23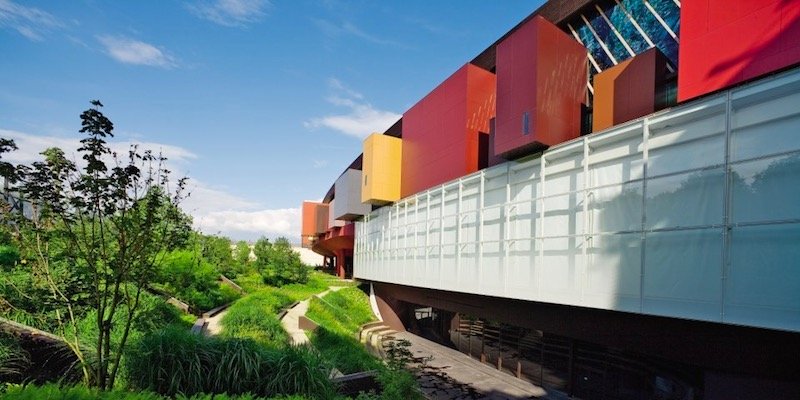 Dedicated to the study of mankind and the world, Musée du Quai Branly showcases world cultures — African, Asian, Oceania, and the Americas. The museum is relatively new to the landscape of Paris museums, opening in 2006. It's very close to the Eiffel Tower.
Architect Jean Nouvel gets around. After he designed the controversial Institute du Monde Arabe in Paris, he went onto to create Musée du Quai Branly. The museum is a jumble of forms that also features tranquil gardens with a natural aesthetic — no formal French gardens, no lawns, no lavish entrance staircase. Instead, the garden is a series of small landscapes with native French plants.

Future Lullaby: The Cradle of Yesterday, Today and Tomorrow
This exhibition is all about lullabies heard through the ages and across continents. This one may be a sleeper hit.
Musée du Quai Branly
May 20, 2022 to September 25, 2022

Mardi Gras Indians of New Orleans
If there's one event that captures New Orleans it's the Mardi Gras Carnival with floats, brass bands, and lots of street dancing. Part of the scene, and tracing their roots to the French colonial era, are the Mardi Gras Indians (also known as Black Masking Indians) who parade in magnificent Native American costumes adorned with pearls, sequins, and feathers. The exhibition is organized with the Louisiana State Museum.
Musée du Quai Branly
October 4 2022 to January 15, 2023

Kanak Journals
It took Roger Boulay, a museum curator, more than two decades to document 3,000 sketches and watercolors of the Kanak people. In case you've forgotten your cultural geography, the Kanak are the indigenous people of New Caledonia, a southwest Pacific island territory still governed by France. The Kanak speak more than twenty distinct languages with eleven dialects including Creole, and use French as their common language. This is a must-see exhibition!
Musée du Quai Branly
October 4, 2022 to March 12, 2023

Kimono
Kimono literally means "what is worn". The gown embodies Japanese culture and sensibility. It was during the Edo era (1603-1868) that the kimono became the traditional dress, worn by all Japanese, regardless of their social status or gender. This exhibition, conceived at Victoria and Albert Museum, examines the kimono across centuries and continents.
Musée du Quai Branly
November 22, 2022 to May 28, 2023

Senghor et les Arts
A portrait of the writer, poet and statesman Léopold Sédar Senghor (1909-2001) following the independence of Senegal. (If his name rings a bell it may be because the pedestrian bridge in front of Musée d'Orsay is named for him.)
Musée du Quai Branly
February 7, 2023 to November 12, 2023

Ouvrir l'Album du Monde – Photographies 1842 à 1911
Immerse yourself in 19th-century photography. See treasures from the museum's photographic collections, many revealed for the first time.
Musée du Quai Branly
April 4, 2023 to July 2, 2023

Songlines – Australian Desert Tracks
This exhibition brings together hundreds of artworks by hundreds of Aboriginal artists.
Musée du Quai Branly
April 4, 2023 to July 2, 2023

Anne Eisner – Une Artiste Américaine au Congo
In 1946, American artist Anne Eisner (1911-1967) traveled to Africa for the first time. She stayed for seven years, documenting the daily lives of the Mbuti pygmy people in the Belgian Congo.
Musée du Quai Branly
April 4, 2023 to September 3, 2023
Petit Palais Exhibitions 2022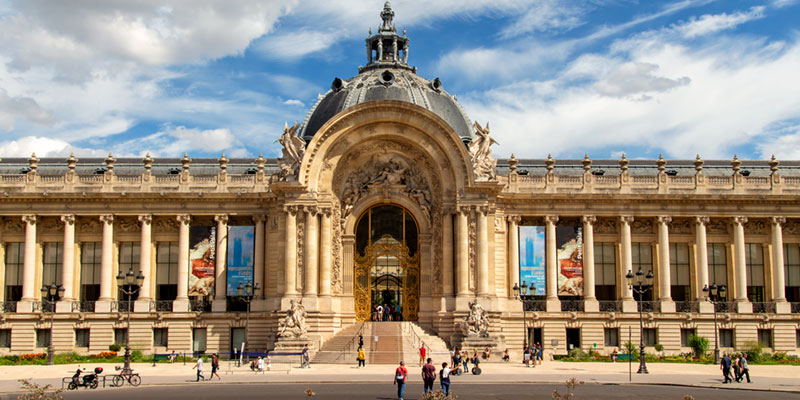 If you're in the mood for a small museum, make your way to the impossibly adorable Petit Palais, found directly across the street from big brother, the Grand Palais on Avenue Winston Churchill in the 8th Arrondissement (easy walking distance from Place de la Concorde). Built for the 1900 Universal Expo, the Petit Palais is now the home to the Musée des Beaux-Arts de Paris, the city's fine arts museum. There's a pretty interior courtyard and a cafe to relax in before or after viewing the museum. We always stop in when we're in the area, especially since it's free!

André Devambez – Dizziness of the Imagination
A retrospective of the work of Belle Époque artist André Devambez. An artistic jack of all trades, Devambez was a painter, an engraver and and illustrator at the same time, producing work oscillating between serious and light subjects.
Petit Palais
September 9, 2022 to December 31, 2022

Walter Sickert – Painter & Transgressor
A major retrospective dedicated to the English painter Walter Sickert. Sickert painted subjects considered too audacious for this time, such as music hall scenes and de-eroticized nudes.
Petit Palais
October 14, 2022 to January 29, 2023
Musée Picasso Exhibitions in 2022-23

The Musée Picasso is a jewel set in the Marais, set in the historic and grand Hotel Salé. There are over 5,000 works that cover Picasso's paintings, sculptures, engravings, drawings, studies, drafts, notebooks, etchings and letters. If you are a Picasso fan, this is a must-see destination in Paris.

Maya Ruiz – Picasso
The exhibition celebrates nine masterpieces by Picasso — six paintings, two sculptures, and a sketchbook — recently donated to the French national collections by his daughter Maya Ruiz. Born in 1935, Maya is still alive and living in France.
Musée Picasso
April, 19 2022 to December 31, 2022

Picasso à l'Image
It's simply about Picasso in front of the camera. See art films, archives, and documentaries shot during his lifetime, presenting facets of Picasso's personal and artistic life.
Musée Picasso
Ends February 12, 2023
Musée de l'Orangerie 2022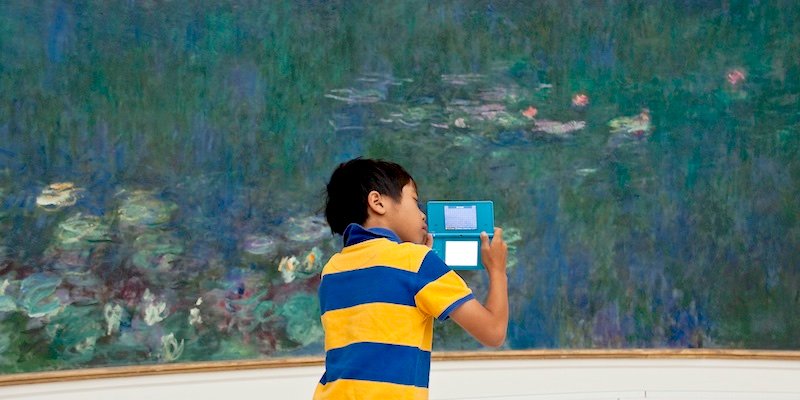 Tucked into the Jardin des Tuileries right at the Place de la Concorde, the 1852 stone structure facing the Seine was once the greenhouse that helped to nurture orange trees for the garden. (There's also an orangerie in the Jardin du Luxembourg, and it's still used to store plants during the winter.) Now, it's home to Monet's stellar waterlily murals. But, the Orangerie Museum has more artistic surprises in store, including this year's exhibitions.

Sam Szafran
Born in Paris, the son of Polish Jewish immigrants, Szafran (1934-2019) barely survived the Nazi camp of Drancy. In the 1950s he became an abstract artist and discovered his love of pastel. In 1993, he received the Grand Prix des Arts de la Ville de Paris.
Musée de l'Orangerie
September 28, 2022 to January 16, 2023

André Derain – Paysages Méridionaux
Influenced by the masters, André Derain (1880-1954) turned to more classical painting after World War I. His landscapes capture the intense light of Provence. Hence, "Southern Landscapes".
Musée de l'Orangerie
September 21, 2022 to March 6, 2023
Musée Marmottan-Monet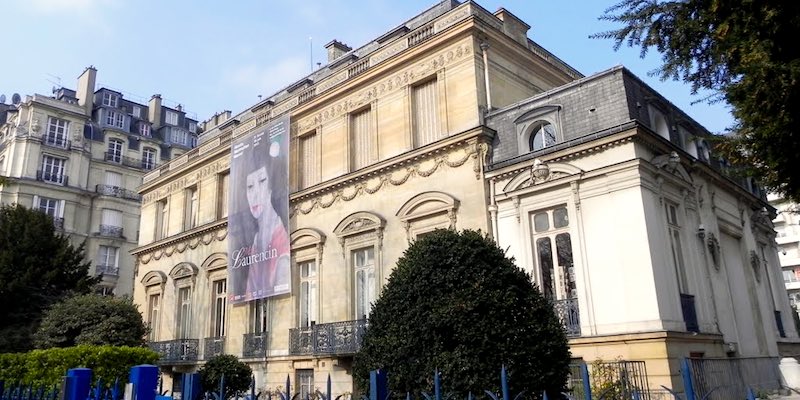 If you love Claude Monet and the Impressionists you won't want to miss Musée Marmottan-Monet in the 16th Arrondissement. (Its name is a clue!) Set at the foot of charming Parc Ranlegh in the posh neighborhood of Passy, this museum contains the largest collection of Monet paintings in the world. Claude's son Michel left his father's art to the state of France at the time of his death in 1966, including the iconic Impression: Sunrise, the painting that gave the movement its name.

Facing the Sun
2022 marks the 150th anniversary of Claude Monet's Impression: Soleil Levant (Impression: Sunrise), the centerpiece of Musée Marmottan-Monet's collection. This exhibition will trace the depiction of the sun in art in more than sixty works.
Musée Marmottan-Monet
September 14, 2022 to January 29, 2023
Musée Carnavalet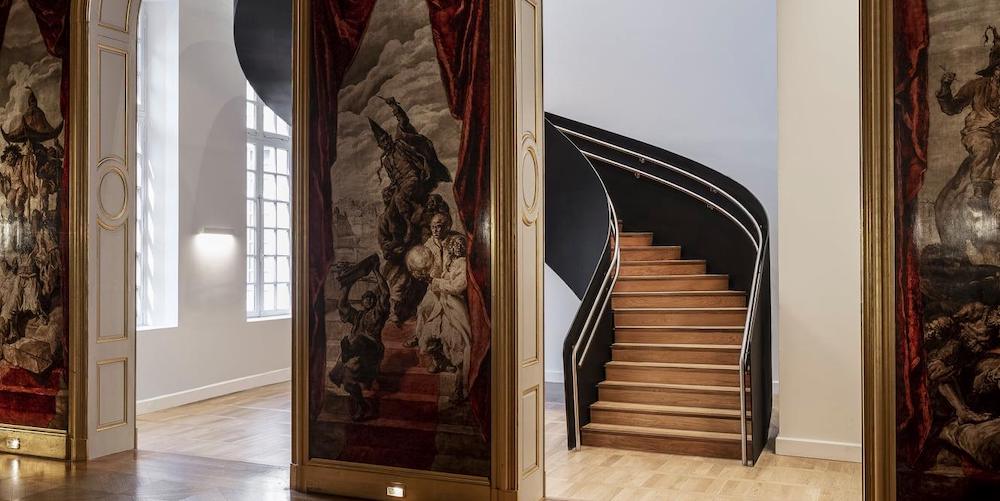 After a renovation five years in the making, with a €58 million total budget, Musée Carnavalet reopened just as the 2021 lockdown first eased in Paris. The once-rambling museum of the history of the city of Paris has been modernized under the guiding hand of François Châtillon, chief architect for France's historical monuments.
The whole place has been updated with ramps and lifts and a couple of swooping spiral staircases. Some of the paintings, sculptures, and posters have been lowered so kids can see them as well. New digital displays have also been created. As a City of Paris museum, entrance to the permanent collection is free with a small admission charged for certain temporary exhibitions.

Parisiennes Citoyennes!
"Women of Paris!" This historical exhibition takes you on a journey in search of traces of women's struggles for emancipation from the French Revolution to the achievement of parity in politics,
Musée Carnavalet
September 28, 2022 to January 29, 2023
Musée de la Vie Romantique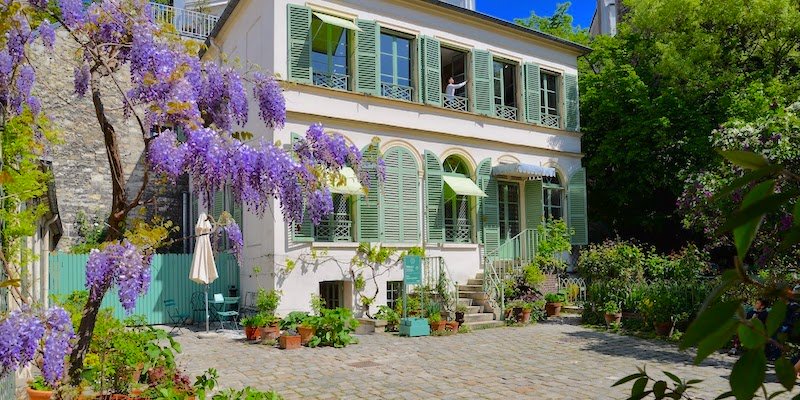 Once you've spent time at the big museums of Paris, you may want to get off the tourist track to take in one of the most relaxing, charming, and romantic museums in Paris. Visit the website for exhibition updates.
Maison de Victor Hugo

In a 17th-century townhouse on classic Place des Vosges is the Paris home of novelist Victor Hugo, now a museum of his life and work. La Maison has recently been renovated and now sports added space, restored treasures, and new acquisitions. The upgrades also include a tea room and a small garden to relax in. Definitely a treasure among the small museums of Paris. Visit the website for exhibition updates…
Atelier des Lumières

Opened in 2018, Atelier des Lumières is the first all-digital art museum in Paris. The modern-age cultural center has been created inside a former iron foundry dating back to the early 19th century. Past shows have featured painters like Klimt, van Gogh, Renoir, and Chagall.

Cézanne – The Lights of Provence
Discover Cezanne's inner torment, the power of his compositions, his approach to light and color, and his link to nature, his greatest source of inspiration.
Atelier des Lumières
February 18, 2022 to January 2, 2023

Kandinsky – The Odyssey of Abstraction
Plunge into the world of Vassily Kandinsky's memories, Russian folklore, and explosive modern art. Kandinsky (1866-1944) is credited with being one of the pioneers of abstraction.
Atelier des Lumières
February 18, 2022 to January 2, 2023