The Best Of The Paris Museum Exhibitions For The 2019 Season
There is always a lot going on at the top museums in Paris and this year is no exception, so let's take a look at the calendar of the top Paris museum exhibitions for 2019 and even into 2020. It's an exciting lineup at musées in every corner of Paris — the Louvre, Musée d'Orsay, Centre Pompidou, Quai Branly, Petit Palais, and even the Picasso Museum.
When planning your museum visits think about our Paris Insiders Pass that gets you free entry into sixty museums and monuments and also unlimited rides on the the Paris Metro and buses.
Museum Exhibitions at the Louvre in 2019
When the most popular museum in the world announces its new exhibitions art lovers sit up and pay attention. 2019 will be another good season at the Louvre with dynamic art exhibitions that draw art lovers from around the globe.

A Dream Of Italy: – The Marquis Campana's Collection
For the first time in 160 years, the 19th-century's largest private collection (by Marquis Campana) featuring 10,000 items from archeological artefacts, paintings, sculptures, and objets d'art to masterpieces like the Sarcophagus of the Spouses will be on exhibit thanks to the collaboration of the Louvre and the Hermitage Museum in Saint Petersburg. The exhibition will highlight the seminal role of Italian culture during the 19th century.
Louvre
October 18, 2018 to January 28, 2019

Color Engraving in Europe in the 16th and 17th Centuries
Culled from French collections and institutions abroad, this exhibition will showcase a panorama of color engraving from leading masters of the Renaissance. Color wood engravings, known as chiaroscuro in Italy (1500 to 1650), imparted a subtle nuance of color and were early explorations of light, shade, line, and chromatic values.
Sully Wing, Louvre
October 2018 to January 2019

Archaeology Goes Graphic
The popular Archaeology Goes Graphic exhibition series (now in its fourth season) follows in the footsteps of archaeologists to see how they discover treasures, unearth objects, classify them and interpret the past. All done in comic book form!
Petite Galerie, Louvre
September 26, 2018 to July 1, 2019

Forgotten Kingdoms – Heirs of the Hittite Empire
The Hittite empire, ancient Egypt's rival power, was a world power until 1200 BC. This exhibition focuses on this forgotten civilization only rediscovered in 1911. After their discovery sculptures and artefacts were taken to Berlin, where they were damaged during World War II bombings. However, an extensive conservation project has restored them and you can now see them at the Louvre.
Hall Napoléon, Louvre
April 17, 2019 to July 29, 2019

Leonardo da Vinci
Although it seems like only yesterday, it's been 500 years since Leonardo da Vinci died in Amboise, in the Loire Valley, in 1519. This exhibition marks the anniversary of his death and presents a collection of works by the great man and visionary.
Hall Napoléon, Louvre
October 24 2019 to February 24, 2020

Engraving for the King – The Chalcography Collections
Rotonde Sully, Louvre
February 21, 2019 to May 27, 2019

Antoine-Jean Gros and the School of David
Rotonde Sully, Louvre
June 27,2019 to September 23, 2019

Horace His de la Salle, Collector
Rotonde Sully, Louvre
November, 2019 to February 3, 2020

Museum Exhibitions at Musée d'Orsay 2019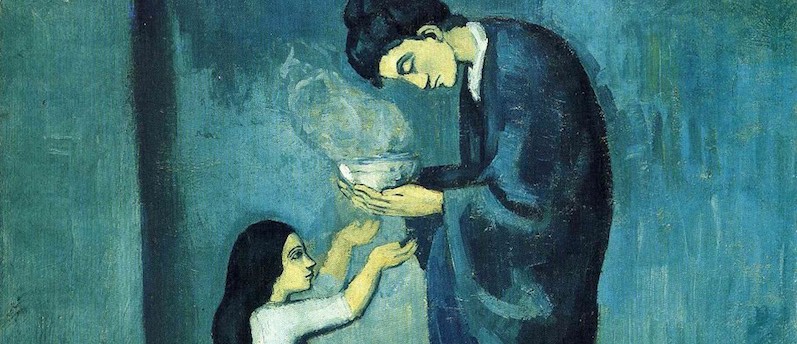 Once a Belle Epoque train station, in 1986 Musée d'Orsay was transformed into the world's greatest museum dedicated to Impressionism and 19th century art. A few years ago the museum underwent a facelift with a nifty reshuffling of the paintings and a new paint job (white walls are so 20th century) to better highlight the artwork.

Picasso. Blue and Rose.
Previously unseen works from Picasso's blue and rose periods are the result of the first large-scale collaboration between the Louvre and the Picasso Museum Paris. This is going to be great !
Musée d'Orsay
September 18 to January 6, 2019

Renoir Father & Son – Painting & Cinema
The exhibition explores the artistic relationship between Pierre-Auguste Renoir and his son Jean Renoir through paintings, film clips, photographs, drawings and documents — many on display for the first time.
Musée d'Orsay
November 6, 2018 to January 27, 2019

Sérusier's The Talisman – A Prophecy of Colour
He was a member of a circle of young artists who considered Paul Gauguin their leader. With Gauguin's encouragement, Sérusier painted The Talisman in 1888. It was groundbreaking as it suspended any link to natural representation. On his death the painting went into Maurice Denis's collection and is now considered a pivotal artwork
Musée d'Orsay
January 29 to April 28, 2019

Black Models – From Géricault to Matisse
This powerful exhibition explores the representation of black models in art from the time of abolition of slavery in France in 1794 to the present day with works by Jean-Baptiste Carpeaux, Edouard Manet, Paul Cézanne.
Musée d'Orsay
March 25, 2019 to July 14, 2019

Berthe Morisot – Female Impressionist
One of the only woman Impressionist painters, Berthe Morisot was recognised by her peers as one of the most innovative artists of the time. The exhibition traces her career as a key figure in the avant-garde movement of 1860s. We're eagerly awaiting this one.
Musée d'Orsay
June 18, 2019 to September 22, 2019

Degas at the Opera
Throughout Degas' lifetime opera was an important influence. He painted dancers, singers, musicians, audience members and even ushers. This is the first exhibition to examine Degas' passionate relationship with the Paris Opera of the 19th century.
Musée d'Orsay
September 24, 2019 to January 19, 2020

Huysmans the Art Critic – From Degas to Grunewald
A key art critic beginning in the late 19th century, Joris-Karl Huysmans' contribution to the art world is unprecedented. He was the one to discover Edgar Degas' talents. See the artwork that was defined, discovered, and appreciated by this leading 20th-century art critic.
Musée d'Orsay
December 3, 2019 to March 2, 2020

The Cruel Stories of Paula Rego
Paula Rego, the sole woman artist in the London Group, left Portugal as a teenager to study in London at the Slade School of Arts. There she met and was influenced by Francis Bacon, Lucian Freud and David Hockney. See her exceptional large pastel polyptychs and large-format playlets.
Musée d'Orsay
October 17, 2018 to January 14, 2019

Félix Fénéon
French artist Félix Fénéon, was a leading artist, art critic, editor, gallery owner and collector in the late 19th and early 20th century. This exhibition focuses on his remarkable collection culled from his travels in Africa and Oceania in the early 1900s. The Musée d'Orsay and Musée de l'Orangerie and the Musée du Quai Branly are all organizing first exhibitions paying tribute to Fénéon
Musée d'Orsay
October 16, 2019 to January 27, 2020

Franz Marc and August Macke – 1909-1914
Discover two major artists of German Expressionism. Franz Marc (1880-1916) and August Macke (1887-1914) forged a friendship based on their shared interest in Cézanne, Van Gogh, Gauguin and Fauvism. Both had a spiritual fascination for landscapes and nature. Both were drafted and died in battle in World War I.
Musée d'Orsay
Ends June 17, 2019
Museum Exhibitions at Centre Pompidou 2019
It's been more than forty years since the opening of the Pompidou and, while not as magnificent as the 40th anniversary celebrations a couple of years ago, we're sure there are going to be fascinating exhibits for modern art fans in 2019.

Histoire(s) d'Une Collection
More than 120 works, accompanied by a documentary, that cover the period from the 1920s to the opening of the Centre Pompidou — highlighting the acquisitions made by the National Museum of Modern Art (Pompidou) and its predecessor, the Musée des Artistes Vivants that was housed at the Musée de Luxembourg and the Musée du Jeu de Paume. This new sequence of works highlights the various styles of acquisition choices made by these museums.
Centre Pompidou
Ends April 18, 2019

Cubism
An unprecedented presentation of one of the founding movements of modern art — Cubism from 1907 to 1917. There are 300 pieces by Pablo Picasso, Georges Braque, Andre Derain, Henri Laurens, Robert Delaunay, Fernand Léger, Francis Picabia, Marcel Duchamp, and others, all arranged chronologically, highlighting the inventiveness and the proliferation of this movement, whose radical research and creative energy are at the source of all modern art.
Centre Pompidou
October 17, 2018 to February 25, 2019
Musée du Quai Branly Exhibitions 2019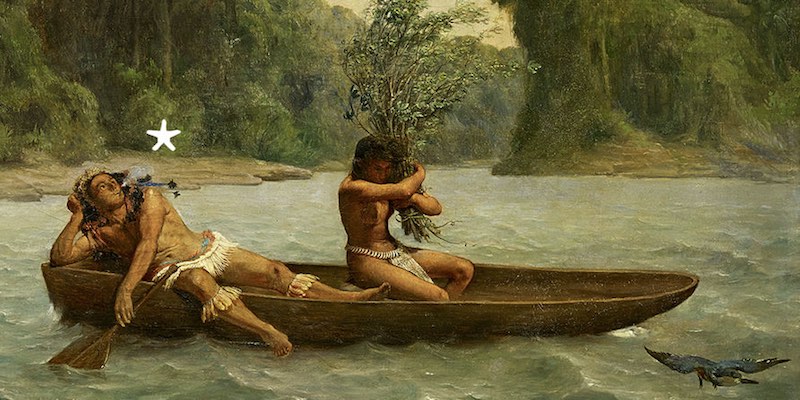 Dedicated to the study of mankind and the world, the Quai Branly museum showcases world cultures — African, Asian, Oceania, and the Americas. The museum is relatively new to the landscape of Paris museums, opening in 2006. It's very close to the Eiffel Tower.
Architect Jean Nouvel gets around. After he designed the controversial Institute du Monde Arabe in Paris, he went onto to create Musée du Quai Branly. The museum is a jumble of forms that also features tranquil gardens with a natural aesthetic — no formal French gardens, no lawns, no lavish entrance staircase. Instead, the garden is a series of small landscapes with native French plants.

Paintings from Afar
200 never-before-seen works demonstrate the evolution of the Western perception of distant and not-so-distant populations, societies and territories.
Musée du Quai Branly
Ends January 6, 2019

Titouan Lamazou – Navigator & Explorer
Musée du Quai Branly
Nov 13,2018 to Feb 10, 2019

Japanese Bamboo Art
Musée du Quai Branly
Nov 27, 2018 to Apr 7, 2019

The Secret Soul of the Filipino
Musée du Quai Branly
March 12, 2019 to May 26, 2019

Océanie – All Things Pacific
Musée du Quai Branly
March 12, 2019 to July 7, 2019

Félix Fénéon (1861-1944)
Musée du Quai Branly
May 28, 2019 to Sept 29, 2019
Petit Palais Exhibitions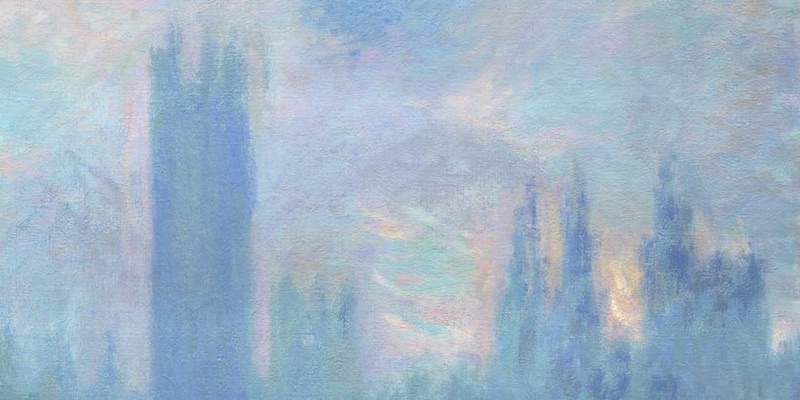 If you're in the mood for a small museum, make your way to the impossibly adorable Petit Palais, found directly across the street from big brother Le Grand Palais on Avenue Winston Churchill in the 8th Arrondissement (easy walking distance from Place de la Concorde). Built for the 1900 Universal Expo, the Petit Palais is now the home to the Musée des Beaux-Arts de Paris, the fine arts museum. There's a pretty interior courtyard and a cafe to relax in before or after viewing the museum. We always stop in when we're in the area, especially since it's free!

Fernand Khnopff – The Master of Enigma
This rare exhibition features the work of Belgian symbolist painter, Fernand Khnopff, who has not been featured for forty years. It brings together one hundred works by Khnopff, who excelled as a painter, draftsman, engraver, sculptor, and a stage director.
Petit Palais
December 1, 2018 to March 17, 2019

Jean Jacques Lequeu – Builder of Fantasy
Just months before he died in poverty, Jean-Jacques Lequeu donated his most important graphic oeuvres to the French National Library. His set of several hundred drawings are on exhibit for the first time and is a powerful testimony to the downward spiral of his tragic life as an artist.
Petit Palais
December 1, 2018 to March 17, 2019
Grand Palais 2019
You can't miss this iconic monument and display space set in the heart of Paris just off the Champs-Elysées. Like its little brother, the Grand Palais was built for the 1900 Universal Exposition and was dedicated to the glory of French art. Designated an historic monument in 2000, today it is an important hub of grand artistic events.

Venise! A Bright 18th Century
Eighteenth-century Venice was ripe with artistic Renaissance pleasures. This tribute traces its vitality with paintings of musicians, dancers, and comedians.
Grand Palais
September 26, 2018 to January 21, 2019

Miró 1893-1983
150 works trace the technical and style evolution of Spanish iconic painter, sculptor and ceramicist Joan Miro. Peek inside Miró's mind and discover the artistic world he created from his poetic dreams.
Grand Palais
October 3, 2018 to February 4, 2019

Michael Jackson On the Wall
Explore the world of the King of Pop through songs, choreography, and videoclips. The multi-media exhibitions shows Michael Jackson's inspiration on many other artists including Andy Warhol, Lorraine O'Grady, and Isaac Julien.
Grand Palais
November 23, 2018 to February 14, 2019

Musée Picasso 2019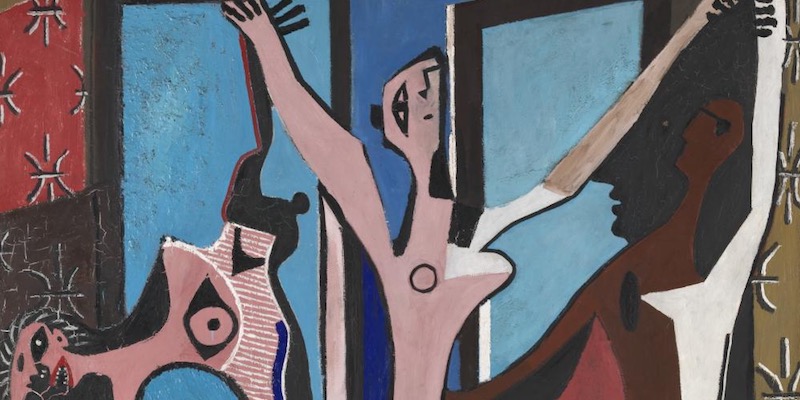 The Musée Picasso is a jewel in the Marais, set in the historic and grand Hotel Salé. There are over 5,000 works that cover Picasso's paintings, sculptures, engravings, drawings, studies, drafts, notebooks, etchings and letters. If you are a Picasso fan, this is a must-see destination in Paris.

Picasso Masterpieces
This exhibition brings together Picasso's greatest works, some shown in Paris for the first time. Thanks to generous loans, Picasso's masterpieces from around the globe will be displayed alongside pieces from the permanent collection.
Musée Picasso
September 4, 2018 to January 13, 2019

Calder-Picasso
Examines Alexander Calder (1898-1976) and Pablo Picasso (1881-1973) and their artistic relationship.
Musée Picasso
February 19, 2019 to 25 August 25, 2019
Jeu de Paume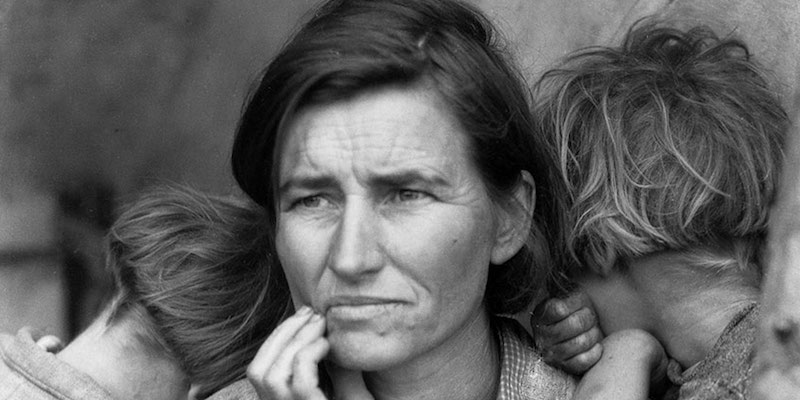 It's one of our favorite spots in Paris. Formerly a tennis court for royalty during the reign of Napoleon III set right on the edge of Jardin des Tuileries, it's now a museum dedicated to photography and modern media art. Like most things in Paris, it has a long history. In between its time from tennis court to photography museum, Jeu de Paume is where the Nazis stored the art they plundered from France. After the war and until the Musee d'Orsay opened in 1986, it's where the overstock of important Impressionist paintings was kept. In 1991, after a serious renovation, the Jeu de Paume opened as France's first national gallery of contemporary photography.

Dorothea Lange – Politics of Seeing
The major works of American photographer Dorothea Lange are collected in this outstanding exhibition, including her most powerful Depression-era work. This is one who you don't want to miss.
Jeu de Paume
October 16, 2018 to January 27, 2019

Ana Mendieta – Covered in Time and History
Jeu de Paume
Oct 16, 2018 to Jan 29, 2019