The 6 Best Ways To Visit Versailles & Avoid The Long Lines, 2018
There's no better place to experience the majesty of Louis XIV's France than the Chateau de Versailles. From the decadent Grand Apartments and the dazzling Hall of Mirrors to the opulent Royal Quarters and the formal French gardens, it's a must-see attraction in Paris. As you might imagine, this UNESCO-designated world heritage site is immensely popular. The lines outside the palace doors are always very long.
We don't like to stand in lines, and we hate waiting for hours, so we always search for strategies to avoid that. And here's what we've come up with for visiting Versailles — we book a skip-the-line tour, with a guide who adds illuminating details, making the past come alive with stories of palace life. That solves the problem of being left out in the cold. We feel a bit like royalty ourselves on tours where our driver picks us up at our Paris address. There are a number of good ways to visit Versailles — let's look at our top recommendations.

The Top Ways to Visit Versailles
1. The Best of Versailles – Skip-the-Lines + Lunch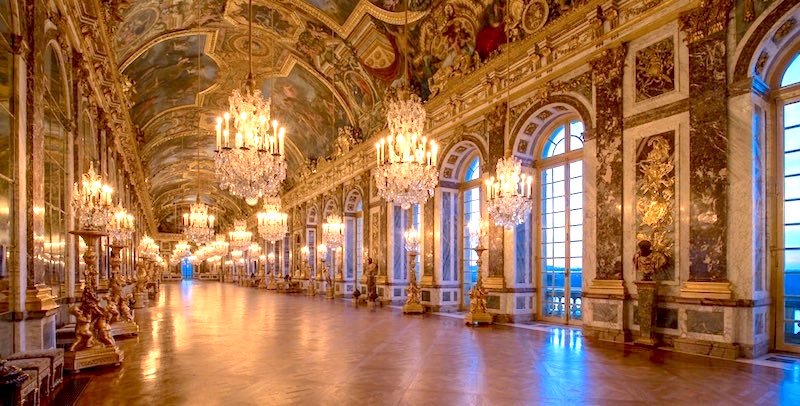 Instead of worrying about trains, brochures and guide books, we like to take the royal route. Your driver meets you your Paris hotel in a luxury Eurovan for the ride directly to the palace, where you arrive refreshed and ready to explore. First up, a morning tour of the Chateau de Versailles itself
After a classic French lunch near the Grand Canal your guide leads you to the magnificent gardens and the Queen's Hamlet, Marie Antoinette's private rustic farm. You also visit the Petit Trianon, the mini-palace where Louis XV and Louis XVI liked to relax and escape hectic court life. There's free time on this Chateau de Versailles tour to wander through the gardens, surrounded by statues, fountains and marble vases. This activity is very popular, so be sure to book early.

Features of the Tour
• Includes hotel pick-up & return
• Full-day, 8-hour activity
• Classic French lunch included
• Visit the chateau & gardens
• Includes the Grand Trianon & Queen's Hamlet
• Private guide at the chateau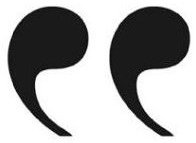 Our guide was prompt and precise in picking us up and she did a great job all day of providing just the right amount of commentary to make the tour of Versailles, the gardens and the Trianon come alive. Being able to bypass the lines to get into the palace was terrific. I highly recommend this trip."
– 5-Star Review
2. VIP Palace of Versailles Guided Visit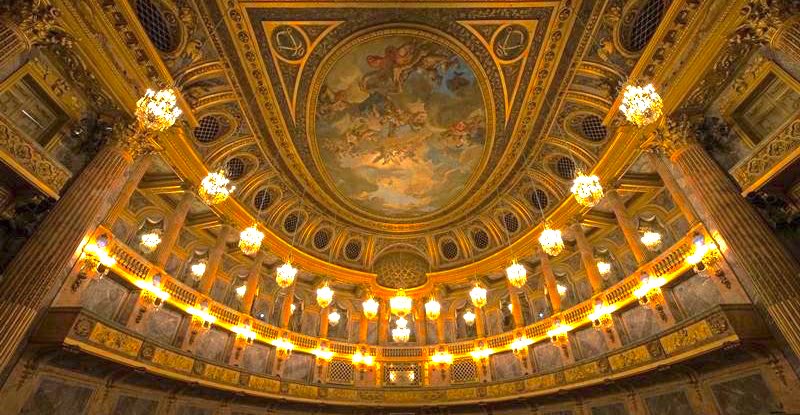 The extraordinary thing about this tour is that it gives you an Insiders view of Versailles that most tourists will never experience. The VIP tour starts with transportation from Paris in a luxurious eurovan. At the royal estate you enter the grounds through a no-lineup priority gate and the palace itself through another private access door. Opt for the morning tour to get into the palace before the crowds arrive.
On the exclusive private tour you visit the restricted living areas of the French kings and queens — Louis XVI's apartments, his personal library, the Royal Opera House (photo above) and Royal Chapel built for the wedding of Louis and Marie Antoinette. There's plenty of time to explore the gardens (admission ticket included). There are a very limited number of spaces on the VIP tours, and they sell out quickly. Be sure to book early.

Features of the Tour
• Transportation by air-conditioned luxury Eurovan
• Half-day, 5-hour activity
• Small group, 16 persons maximum
• Includes private access to restricted areas
• Musical Gardens or fountain display (April to October)
• Tea service at Alain Ducasse's bistro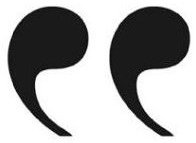 This was the highlight of the trip! Our guide was wonderful, engaging and informative. She really brought the palace to life… We actually got in before the general public. I have photos of the Hall of Mirrors with only 2 people in it. 30 minutes later you couldn't see anything but people."
– 5-Star Review

3. Versailles By Bike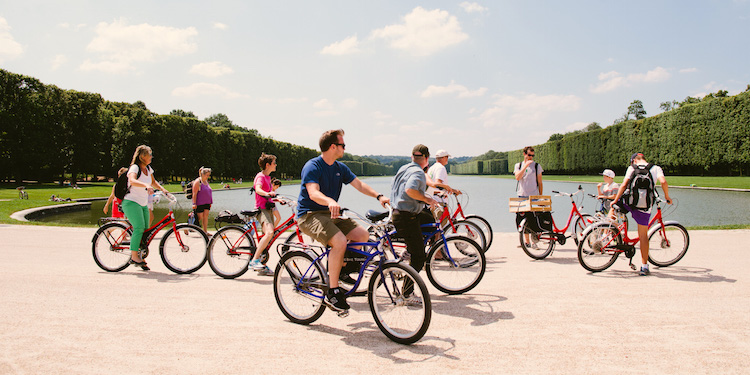 This tour is immensely popular with visitors… and with Paris Insiders Guide readers. It starts in Paris, where you meet up with your expert guide and catch the RER urban train to Versailles. There you pick up your bike. First stop — the bustling city market to buy ingredients for lunch. Then you ride through the gardens of the Chateau de Versailles, along tree-lined trails, past fountains, through the forest, leaving walkers behind!
The French royal families used to enjoy picnics by the Grand Canal, and that's exactly what you will do. You're not done yet, there's still the palace itself to explore before you return to Paris on the RER. The 9-hour tour includes everything. This activity runs in most months, with a break from December to February.

Features of the Tour
• Guided round-trip train transportation from Paris
• Full day, 9-hour activity
• Bikes, helmets & audio guides are provided
• Includes market visit in Versailles
• Picnic lunch by the Grand Canal
• All entrance fees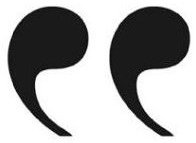 I cannot say enough about this tour, it was more than I could have imagined or hoped. Our guide gave just the right amount of historical context. I thought the stop at the market would be a quick part of the overall experience, but it totally blew me away and turned out to be a huge highlight!"
– 5-Star Review
4. Chateau & Garden Tour with Optional Fountain Show
From spring until autumn you have the opportunity to see the stunning fountain displays at Versailles, which demonstrate the artistry and skill of three hundred years of French garden design. From a central location in Paris, you board a special bus to Versailles where you enjoy a guided visit of the royal apartments and a stroll through the gardens surrounding the palace.
The half-day chateau and garden walking tour tour runs all year round, but in the warm months you have the option to see the magnificent fountain show on Saturdays & Sundays, from early April to late October. On summer Tuesdays you can opt for a musical event — Jardins Musicaux — classical music played in the gardens.

Features of the Tour
• Transportation from Paris included
• Half day, 4-hour activity
• Includes entrance to the Chateau
• Optional garden show with classical music
• Optional fountains show
• Headsets to hear the guide clearly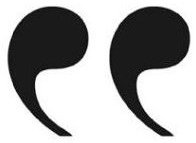 For those never having previously been to Versailles this was a wonderful tour. The guide was kind and very informative. Having been there four times previous, I got to see far more on this specific tour than any other. I highly recommend the tour and the guide."
– 5-Star Review
5. Versailles + Monet's Gardens in One Day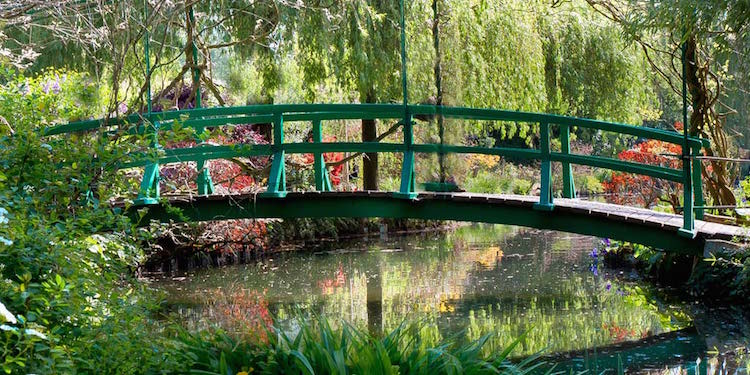 We love this full day of art & history that kicks off with your driver meeting you at your Paris hotel. Next stop, Giverny, the home of Claude Monet's famous gardens, his house, and his studio. It's an almost eerie feeling being in the places when Monet painted some of his most-famous Impressionist masterpieces.
Before your afternoon at Versailles, you stop for classic French lunch (included). Next, visit the magnificent chateau with your guide leading you to the the Hall of Mirrors, the royal apartment, and much more. In the warm months the tour also include entrance to the magnificent gardens fountain show.

Features of the Tour
• Paris hotel pick-up is included
• Full day, 9-hour activity
• Small group, 8 people maximum
• Gourmet lunch + wine
• Versailles gardens fountain show (in season)
• Skip-the-line entrance & professional guide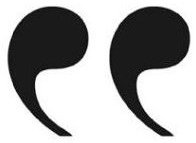 It was a perfect trip with a great tour guide! The day was well paced with Versailles in the morning and Giverny in the afternoon. My tour group was a lot of fun. I would recommend this trip to anyone interested in these two sites. The hotel pick up was also ideal and went smoothly."
– 5-Star Review

6. Exclusive: Versailles + Marie-Antoinette's Hamlet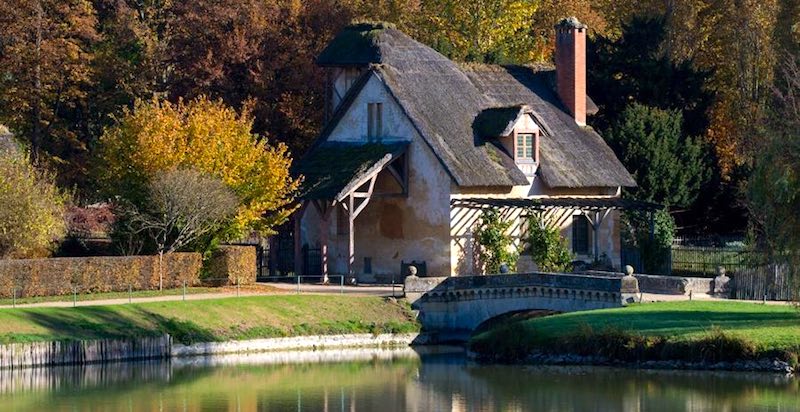 Versailles is busy these days, but it was also busy back when it was the royal residence and de facto capital of France. So, Louis XV built a mini palace and estate in a far-off corner of the gardens where he and his mistress could find some privacy. Later, Louis XVI gave the mini-estate to his queen, Marie-Antoinette, who added a small, rustic hamlet and a play farm to the grounds.
And this is where your tour starts, at Marie-Antoinette's hamlet and her palace called Petit Trianon. In fact, to avoid a very long walk through the estate gardens, your bus from Paris first drops you at the queens' hamlet & palace and then waits to drive you to the main palace for your guided tour.

Features of the Tour
• Transportation from Paris
• Half day, 5-hour activity
• Entrance to Marie-Antionette's Estate and the Gardens
• Entrance and guided tour of the Palace of Versailles
• Transportation from Marie-Antionette's Estate to the main Chateau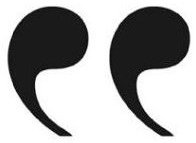 Have been to Paris 4 times and this was my first to Versailles. Had a great time and couldn't believe I had been so silly not to see this fantastic, mind-blowing palace. Our tour guide was fabulous and extremely generous with sharing information. This tour is worth every cent."
– 5-Star Review

More To Know About Visiting Versailles
Chateau de Versailles 2017 Concerts & Special Events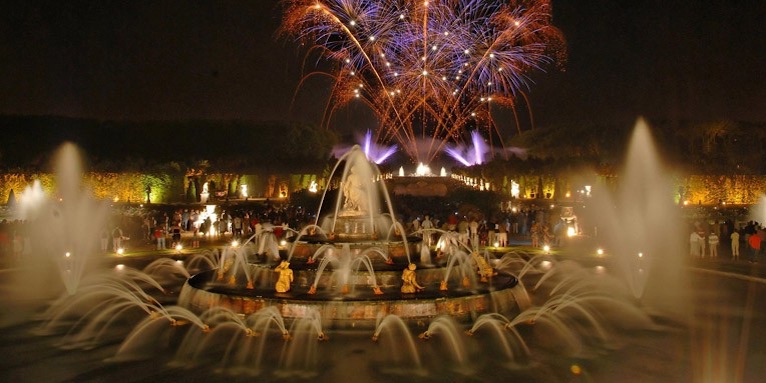 Fireworks, fountains, dances, and operas. They're called spectacles in French and every year there are many special events planned at Chateau de Versailles, the gardes, and the Royal Opera house. Some events (in the garden, for instance) are during the summer, but many other take place at all times of the year.
The Fountains of Versailles
Water has been an important design feature of the royal estate since the very beginning. In its heyday, there were 2,400 fountains operating in the garden and park. Today there are only 50, yet they still contribute to the glory of Versailles. We take a look at the most popular fountains as well as other important water features.
Versailles' Gardens & Park
The Versailles estate covers nearly 2,000 acres and includes the chateau (natch), a collection of formal gardens, and a large woodland park. Learn more about these gardens and the park in our guide. By the way, did you know entrance to the gardens is (usually) free?
Versailles – Its History & The Top 5 Highlights
Before you hop in the Eurovan and head out for the royal estate, it's nice to know a bit about its history. Who built Versailles? Who lived there? We'll also share the five highlights of Versailles that you don't want to miss.
Five Restaurants Of Versailles
It really takes a full day to explore Versailles. (For instance, is takes an hour to walk from the chateau to the far end of the Grande Canal. Plus there is the Trianon to explore.) So, you're going to need refreshments, bathroom breaks, and rest. Taking time for a meal at on the restaurant on site will take care of all three of those needs.
On a recent visit to Versailles we had a chance to explore the options — from a high-end restaurant to tea a salon to casual dining — and we're happy to share our findings with you.
Visiting Versailles
From April to October the main chateau is open daily (except Mondays) from 9:00 AM to 6:30 PM. From November to March hours are from 9:00 AM to 5:30 PM. Plan for a minimum 90 minutes for your visit. During the summer months, it's recommended to arrive by 9 AM to avoid the crowds. (The crowds are why we recommend skip-the-Line tours and Priority Access activities.
Trianon Palaces and Marie-Antoinette's Estate
These include the Petit Trianon, the Grand Trianon and the Queen's Hamlet. April to October hours are noon to 6:30. November to March hours are noon to 6:30. Always closed on Mondays.
The Park
It's the perfect place for a walk, renting a boat on the Grand Canal, going for a bike ride. The Park is open free of charge daily from 7 AM to 8:30 PM, April to October. From November to March hours are 8 AM to 6 PM.
The Gardens
The gardens are also free of charge except for days when there are a fountains show or Musical Gardens show. The gardens are open daily from 8 AM to 8:30 PM, April to October, and then from 8 AM to 6 PM, November to March. Sometimes the gardens close at 5:30 for special events. Plan for at least 2 hours for your visit.