Ibis Hotels In Paris – Nice Rooms, Even Nicer Prices
The French bargain hotel chain, Ibis Hotels Paris, may not ooze charm, but they make up for it with clean and, well… nice places to stay. You could think of Ibis Hotels Paris as the IKEA of French hotels.
The hotels have some nice touches like restaurants, gardens, terraces and comfy beds with duvets. And the price is right, coming in not much over 100 Euros. That's pretty good considering that many of them are air-conditioned and all have free Internet access. The downside is that not many Ibis hotels are centrally located, but are found in the Paris arrondissements that circle the core — like the 13th Arrondissement, the 15th, and the 19th. But, as long as you're close to a Metro stop, you may decide that it's worth it to save on accommodations.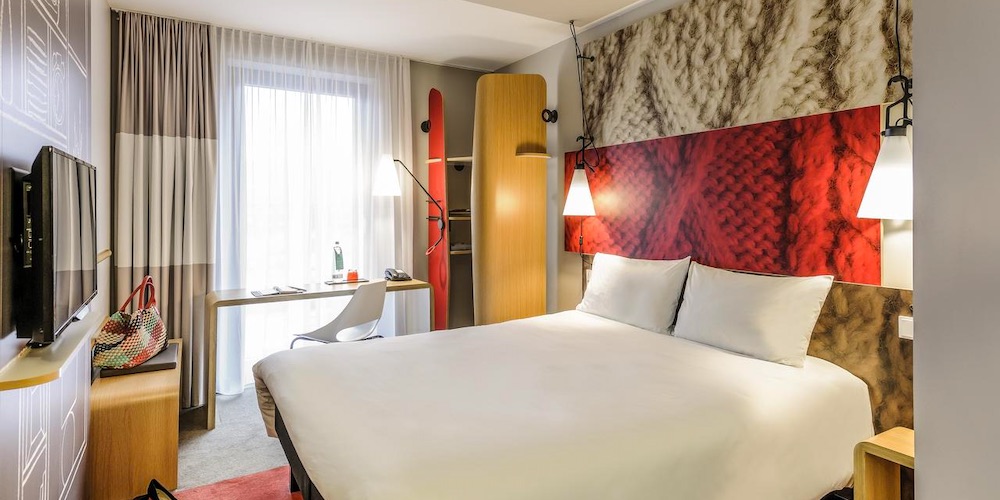 This bargain Bastille-area hotel has everything you need — comfortable bed and duvet, a big desk, WIFI, and a modern bathroom with a shower or tub. There's even an outdoor terrace and garden to have a drink or enjoy your breakfast. It's in a vibrant neighborhood and very close to the amazing Aligre market, something you don't want to miss.
How Our Ratings Work
Superb Plus = 93%+ Travelers Rating
Superb = 88%+ Travelers Rating
Highly Rated Plus = 85%+ Travelers Rating
Highly Rated = 80%+ Travelers Rating

Our Rating — Highly Rated
• 11th Arrondissement
This is another nice place to stay, and at another great price (for Paris). Ibis Paris Opera La Fayette is, as its name suggests, close to Palais Garnier (the old opera house), but it's also only a 10-minute walk from Montmartre.
The simple, clean, bright rooms are welcoming and all you really need in Paris if you're not planning to spend a lot of time in your hotel. There is air conditioning, not all that common in affordable Paris hotels. All in all, a good value in a good location.
Our Rating — Highly Rated
• 9th Arrondissement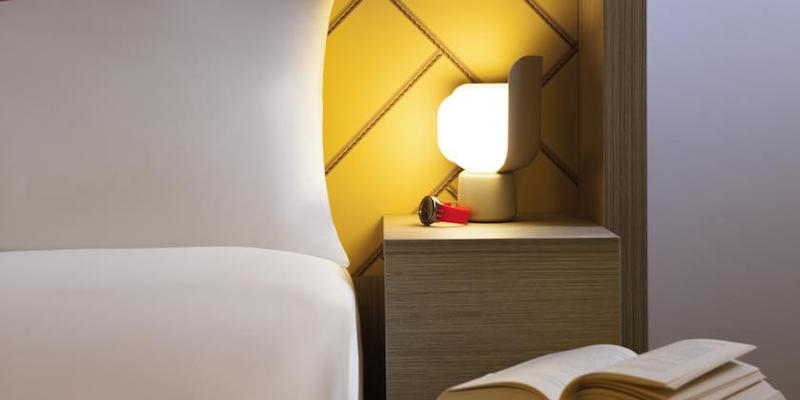 This hotel, well-liked by travelers, is located in the 13th Arrondissement. Ibis Styles is the chain's slightly upmarket brand. This location is a bit out of the center of things, but the price is good and having Metro stations nearby helps. It's only a 6-minute walk to Port d'Ivry Metro station (Line 7, that takes you to Châtelet and even out to Villette) and a 9-minute walk to Metro Olympiades on modernistic Line 14.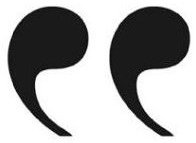 Great stay! The best thing about this hotel were the employees who were so warm and friendly! We felt very welcome. We really enjoyed staying at this hotel. The location is good in the 13th; very close to two metro lines into the city, but in a nice neighborhood. We paid a very reasonable price for a room in Paris that included breakfast!
– Traveler 5-Star Review
Our Rating — Highly Rated
• 13th Arrondissement
Other Well-Reviewed Ibis Hotels in Paris