Hop Aboard These Open-Topped Buses To See the City Al Fresco
Open-topped buses cruise the streets of Paris on a number of routes. These are great ideas if you want to take in a quick overview of the city, and also a fun way to get around. These are not, we want to emphasize, coach tours. They circle their routes so you can hop-on and hop-off whenever you feel like it. (Make sure the bus has stopped, though!)
To ride these buses you need a pass — available in multi-day versions. We usually recommend a 2-day pass because one day is just too short to see everything. But, if you want to use the hop-on buses for your main means of transportation, then go for a 3-day pass.

Paris Insiders Guide Recommendation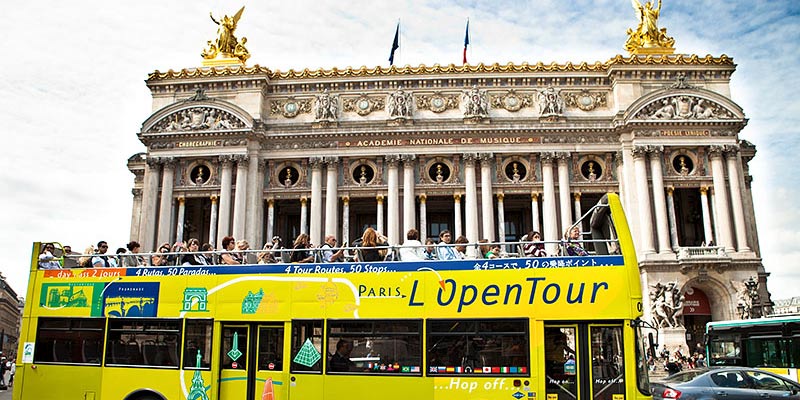 "Go at your own pace" is the them of L'OpenTour and that's really what these open-topped buses are all about.
L'OpenTour gives you 4 routes to choose from, with over 50 stops. So you truly can cover all of central Paris and catch everything you want to see. In the summer buses leave every 10 minutes, so there's virtually no waiting time. A 2-day pass (the one we recommend) costs only €4 more than the one-day pass. The 3-day pass, at only €4 beyond that, gives you three times the travel as the one-day pass — an even better deal.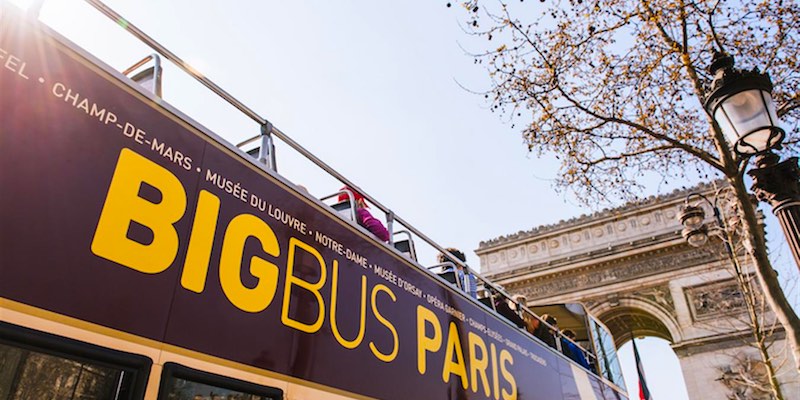 A good reason to choose a 2-day pass over a 1-day pass is to save money! Instead of being twice the price, a 2-day pass costs only about one-third more. The Big Buses travel two routes and between them they cruise by all the famous monuments and sights in central Paris — from the Eiffel Tower to the Arc de Triomphe to the Louvre to Musée d'Orsay to Île de la Cité to… well, you get the idea.
You can also choose combination tickets that include the one- or two-day Big Bus Pass plus a river cruise or a tour of the fabulous Palais Garnier opera house.
Hop-on Bus & Boat Pass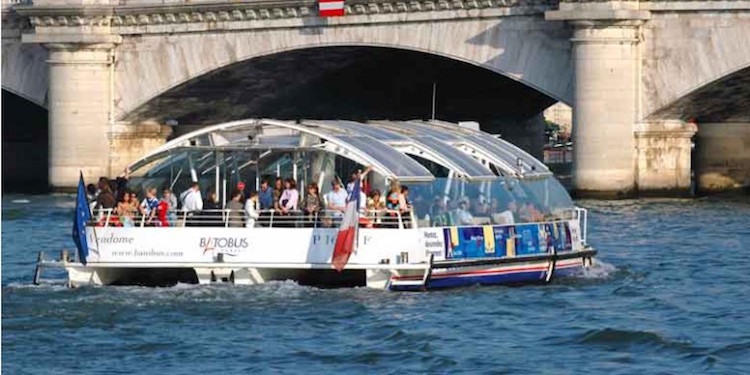 This is seriously fun. Did you know you can get around Paris by boat? The Batobus makes a watery circuit with 8 stops, from the Eiffel Tower to the zoo at the Jardin des Plantes with the Louvre, d'Orsay and other key stops in between. This pass allows you to get on and off whenever you please, as many time as you want.
As if that's not cool enough, they also throw in free, unlimited access to the hop-on buses of L'OpenTour, the company that runs four circuits with fifty stops. Now you're moving. Hint — the 3-day pass costs only five bucks more than the 2-day pass.