Eight Of The Best Bars In Paris – From Classics To Cutting-Edge
Who would have imagined even a decade ago that cocktail bars would become a thing in Paris? Sure, you can head to the Ritz Hotel and order up a fancy & pricey cocktail. But why not make your way to these ten trendy bars for an innovative cocktail — including a terrace on the banks of the Seine. This new crop of bars is bringing a different buzz to the city's night scene. We'll meet you behind a certain little red door.

1. Le Gallopin – A Classic Revisited
Opened in 1876 near the Bourse, then the financial center of Paris, Le Gallopin's mahogany bar has recently been restored to its original luster with the re-creation of the cocktails of yesteryear, although with a contemporary twist using only French classic spirits. Try the Dante, made with Calvados, Suze and Cointreau. Also ask for the food and cocktail pairing menus.
40 Rue Notre Dame des Victoires
2nd Arrondissement
Metro – Bourse
2. Little Red Door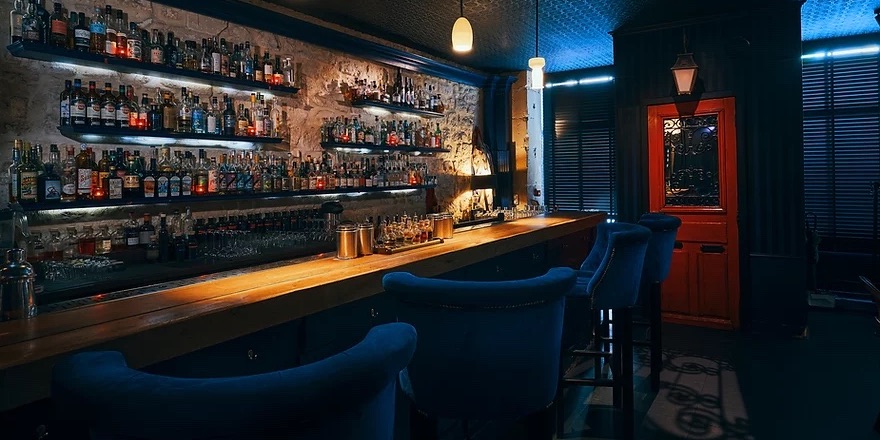 As you might expect, a little red door opens to reveal the excellence of Parisian mixology with a NYC underground attitude. Try the Art Deco, a delicious blend of rye whiskey, cognac, dates and violet tea. The sparkling, refreshing, tart Modernismo blends gin, champagne, citrus and touch of lemon.
60 Rue Charlot
3rd Arrondissement
Metro – Saint-Sebastien-Froissart

3. Fitzgerald
There's no doubt about it, Fitzgerald is attracting the in-crowd. To gain access into the elegant prohibition-style speakeasy you must bravely push open a padded door found at the back of the restaurant. Once in, you'll enjoy ambrosial cocktails like the Fitzgerald made with gin, angostura bitters and thyme syrup or the Zelda martini made with vodka, St-Germain, lemon and cucumber. There's also a finger foods menu with delicious nibbles like a gouda cheese and black truffle platter.
54 Boulevard de la Tour Maubourg
7th Arrondissement
4. Bar Anglais at Le Regina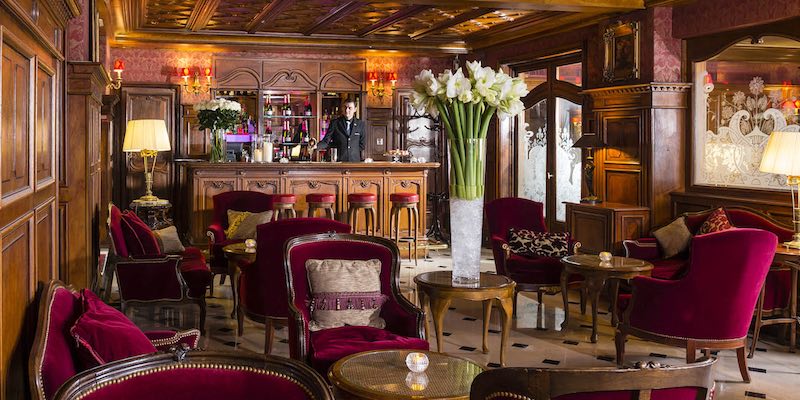 At the other end of the spectrum is this old-fashioned English watering hole, a discreet and tranquil bar set in the regal Regina hotel, in the center of all things Paris. Inspired by the opulence of the Victorian era, the warm oak panelling and soft lighting compels you to put down your tourist guide, order a cocktail and settle into one of the red, plush velvet sofas. This is the place to go classic — choose from an Old Fashion, Cosmopolitan, Manhattan, or a simple dry, Martini.
2 Place des Pyramides
1st Arrondissement

5. Castel Paris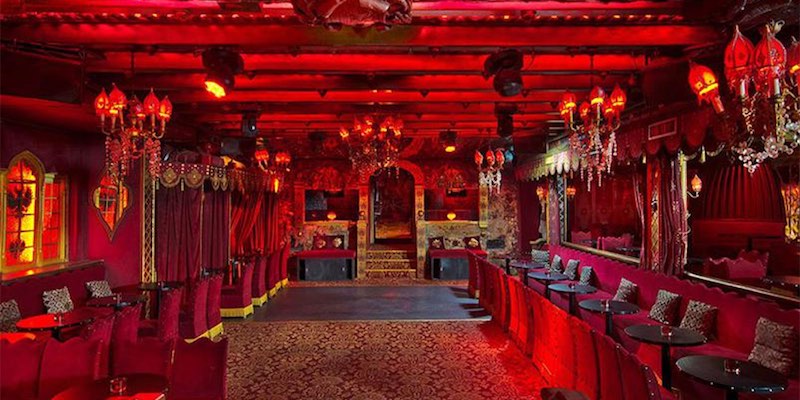 Castel is a name that conjures up Paris chic history; the classic club embodies the dreamy world of the Saint-Germain culture of the sixties. Opened in 1962 by Jean Castel, it quickly became the most exclusive club in the city. A few years back it reopened during Fashion Week and became a hot spot all over again. Thankfully, the makeover people kept the piano Serge Gainsbourg regularly played on, complete with the marks made from his Gitanes cigarettes.
15 Rue Princesse
6th Arrondissement
Metro – Mabillon
6. Mademoiselle Mouche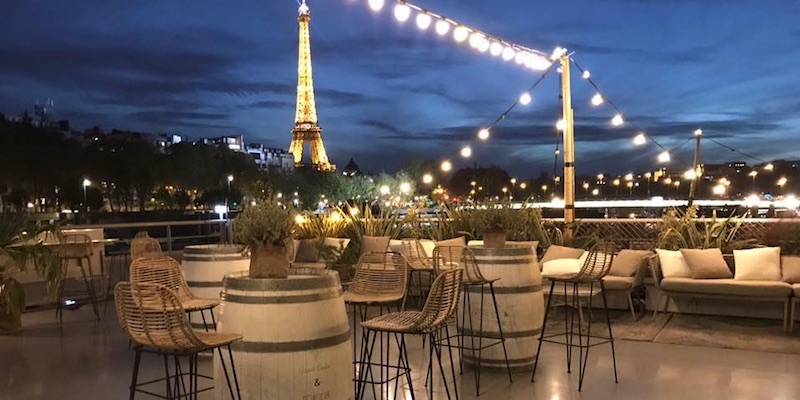 One of the newest establishments along the Seine dockside, Mademoiselle Mouche pays tribute to Alphonse Gaston Mouche (1862-1928), a famous Parisian shipowner and adventurer, known for traveling the world in search of the rarest spirits. (In fact, the bar was previously called Monsieur Mouche.) The rooftop cocktail bar is a perfect place to stop after wandering the banks of the Seine in the warmer months.
Port de la Conférence
8th Arrondissement
Metro – Alma-Marceau
7. Les Planqués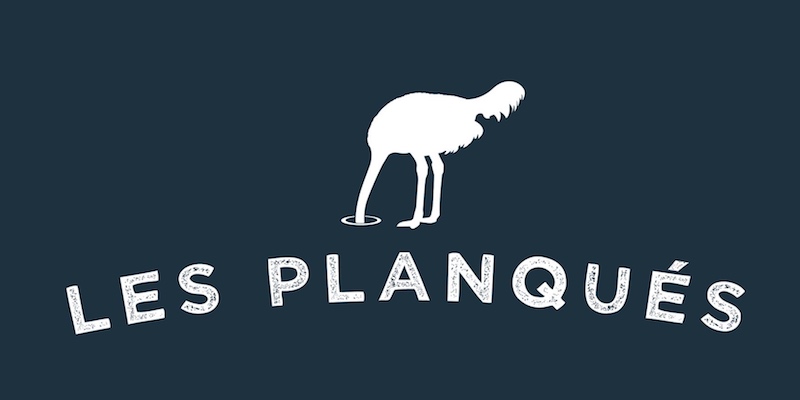 The team from the restaurant Les Maquereaux has opened a new bar-restaurant featuring gin made on-site, infused with rosemary, mint, and other fresh herbs and spices. It's then served with tonic or in cocktails paired with small dishes to share. By the way, you also want to visit Les Maquereaux boat/restaurant/bar moored on the Right Bank of the Seine, open from May to October.
19 Rue Oberkampf
11th Arrondissement
Metro – Oberkampf

8. Bar Combat
Combat, a name locals give this section of Belleville, is now home to a modern bar with whitewashed walls, vintage furniture, a small terrace, and a bevy of edgy cocktails. Three women, formerly of the Experimental Cocktail Club, are the current owners of this cool Belleville bar. They offer delicious cocktail combinations like the Rhydypandy, made with tequila, apple brandy and maple syrup. Make sure to order a small plate like the aged gouda terrine.
63 Rue de Belleville
19th Arrondissement
Metro – Belleville or Pyrénêes