Paris Book Review – Curiosities of Paris by Dominique Lesbros
This is the perfect kind of read for Paris lovers. Twenty-seven chapters of overlooked delights of the city, hidden in plain sight. This compendium is an essential addition to your library of Paris travel books. If you're like us and think you know Paris, think again. This fact-packed treasury takes you on a scavenger hunt through the streets of Paris, pointing out overlooked addresses, monuments, and interesting details.
Dominique Lesbros has written several books about Paris, including Unusual Museums of Paris, Unusual Discoveries Around Paris, and Paris, Behind the Scenes. Let's delve into this collection of curiosities with a quick overview of the chapters.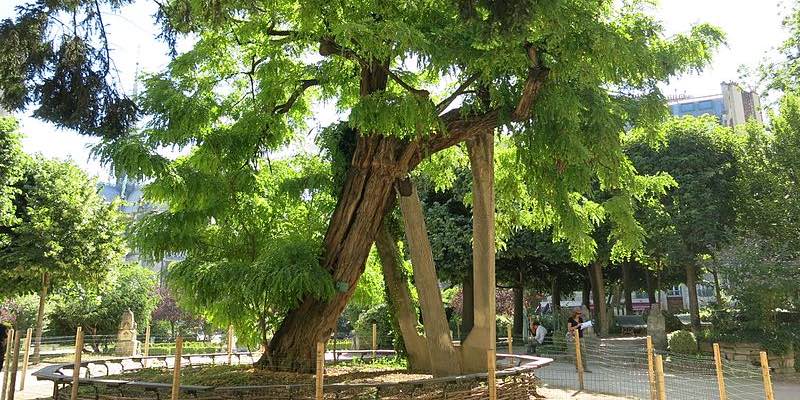 1. Paris – Equine Capital
Back in 1900, 80,000 horses, donkeys and mules were important workers in the city of Paris. Each day they labored to pull buses, carriages, and carts. Thirty years later, horses and their cousins had virtually disappeared from the work force. In the book you can find current Paris addresses that still have remnants of stables, carriages, and stagecoaches — including the Imperial stables of the Louvre.

2. The City of Light
It's hard to imagine the Middle Ages — when the sun went down in Paris the city was plunged into an impenetrable darkness. This chapter covers the evolution of lighting from the oil-lamplighters to wall telescopic lamposts of the 1940s to details at the Museum of Antique Lighting.

3. On the Trail of the City Walls
Walls and ramparts surrounding the city were once important for protection and taxation. Using the map in the book, you can follow walls from the Gallo-Roman Era to the wall of Philippe Auguste (in use from 1190 to 1670), and the wall of Charles V (1356 to 1634). The chapter also explores the evolution of the Right Bank and the Left Bank with detailed maps and landmarks.

4. In Search of Lost Time
Did you know that Paris has the greatest number of sundials in all of France? There are 120 of them scattered throughout the city. This chapter showcases the best of them — Eglise Saint-Eustache, Hotel Dupin, and in the courtyard of the Hotel des Abbess de Cluny in the Latin Quarter.

5. Remarkable Trees
According to a 2011 census, Paris has 484,000 trees. If you exclude the thousands that grow in the forests of Bois de Boulogne and Vincennes that still leaves 184,500 trees that shade the city's gardens and avenues. This chapter covers unusual tress like the "monkey puzzle" and the "waving hankies" that blossom in April and May.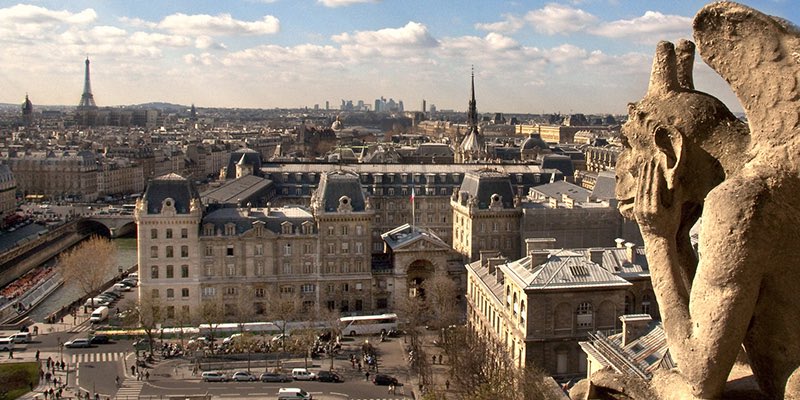 6. The Quasimodo Tour
If Quasimodo, the Hunchback of Notre Dame, suddenly appeared in present day, he would struggle to recognize Paris. In this chapter, Quasimodo takes you on a tour of Île de la Cité and the Right Bank. The included walking tour starts with vanished chapels and then shows you Maison du Grand-Pignon, the oldest standing building in Paris.

7. Springs Eternal
From the Middle Ages to the 19th Century, Parisians drank water from the Seine even though the quality of the water was dubious. The water situation got a whole lot better when Baron Haussmann took control and created a state-of-the-art water and sewer system in the mid 19th century. This chapter explores fountains, wells, and pumps of Paris.

8. Urban Signage
Paris street nameplates have a lot to say about the city's history. Take a trip among the street signs of Paris, from stone tablets, lava rock, to sheet metal and wooden sign. Learn about the battle between the old and new signs.

9. Architectural Oddities
Tilted and stepped houses, buildings that form a hollow or a ridge, lopsided windows, layered facades — this chapter shows architecture that took unexpected turns. We're particularly fond of the slim buildings section that features uber-thin buildings of Paris.

10. Romantic Ruins
Over the centuries, Paris has been built, demolished, and reconstructed in a process that began long before Haussmann's great redesign. Many relics from these buildings were salvaged and repositioned in unlikely Paris locations.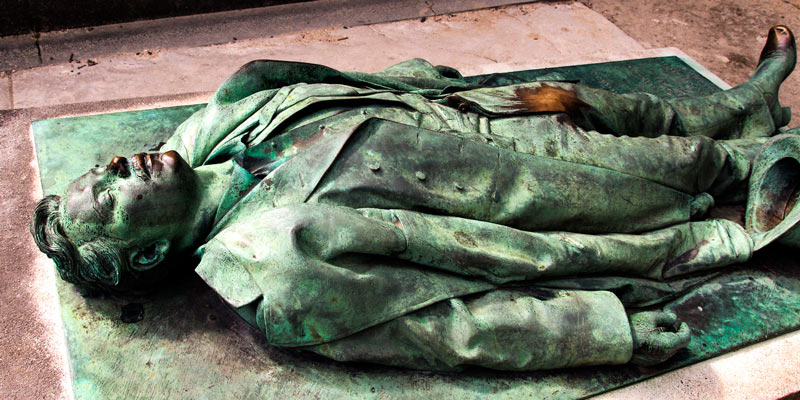 11. Revolutionary Paris
There are plenty of remnants of the French Revolution in Paris around the Bastille, in Faubourg Saint-Antoine, and as far as the Latin Quarter. This chapter takes you on a chilling walking tour of the ghosts of the bloody revolution.

12. Wounds of War
Paris still shows the scars of its bloody past from battles, invasions and military conquests. This chapter shows landmarks of the royalist insurrection of 1795, the revolutionary days of 1830, the dismal days of the Paris Commune, World War I and World War II including the days of Liberation in August, 1944.

13. Curious Tombs
You may have heard of Pere-Lachaise cemetery, but have you visited other famous burial grounds in Paris like the catacombs, Philibert's tomb, a hidden Jewish cemetery, Pasteur's mausoleum or the tombstone of the Little Corporal?

14. The People's Devotion
Although many religious relics in Paris were destroyed during the Revolution, some survived. This chapter takes you on a journey of religious artefacts from churches to street corner Madonna's that dot the city landscape.

15. Superstitions & Pagan Rites
Whether you believe them or not, some old customs are hard to resist. Who hasn't dropped a coin into a well for luck? This chapter explores ancient beliefs that have survived and thrived in Paris — like Victor Noir's fly, a symbol of fertility found at his grave at Pere Lachaise cemetery, or like rubbing the statue of Montaigne's slipper for good luck.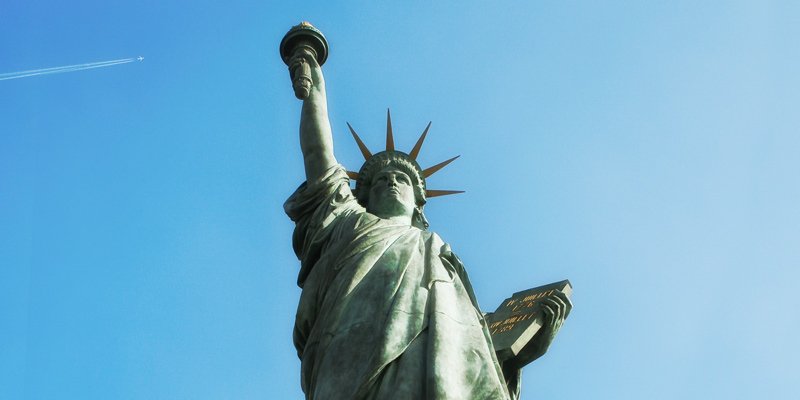 16. Surprising & Shocking Sculptures
Next time you're in Paris, pay attention to the statues that preside majestically over the center of squares and gardens. Learn about Place Louis XIII where you can see a strange statue of a horse on a crutch, or about the several versions of the Statue of Liberty, or about the man who passed through walls.

17. A Fabulous Urban Menagerie
In Paris, sculptors and architects have depicted real animals like horses, lions, and snakes alongside mystical creatures like mermaids, sphinxes, and hybrid monsters. Around about the year 1240, gargoyles starting appearing on buildings to divert runoff water and supposedly to ward off evil. This chapter covers fantastical creatures from griffins and winged lions to medusas and centaurs.

18. Ceramics & Mosaics
Parisian multi-colored ornamental ceramics and mosaics brighten up the facades of buildings and offer an enchanting variety of patterns and shades. La ceramique ornementale began to boom during the Universal Exposition of 1878, when technical progress to prevent the glaze from cracking enabled the mass production of decorative tiling. This chapter covers the rise and fall of the ceramic craze including factory addresses and must-see ceramics including department store Printemps on Boulevard Haussmann.

19. Antique & Suspended Signs
Until the French Revolution, signs were the only way of telling houses apart in Paris. Starting in 1200, signs were engraved in stone walls to identify houses and shops, often in the form of bas-reliefs. This chapter takes you on a journey of signs from the outsized to the offbeat.

20. A New Lease on Life
This clever chapter explores how fate has intervened to change a building's use — like a cafe that was once a bordello, or an artist's studio that was once a refrigerated storage for meat and dairy.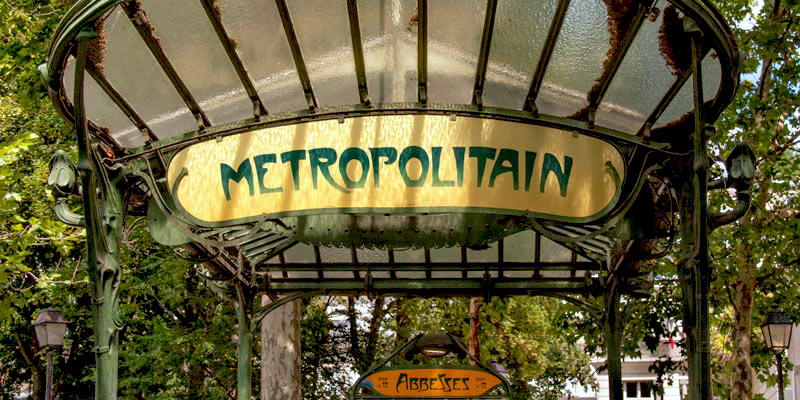 21. Au Fure et a Mesure
The French seem to love measurements and this chapter is all about measures and estimates of every kind scattered throughout Paris — flood gauges, boundary and levelling markers, barometers, and more.

22. Egyptian Paris
With Napoleon Bonaparte's first trip to the Land of the Pharaohs in 1798, Egypt-mania swept France. The evidence can still be found in Paris from street names, the Egyptian collection at the Louvre, and the oldest monument in Paris, the obelisk in Place de la Concorde.

23. Metro Memorabilia
Who doesn't love the decorative Metro designs by Hector Guimard? This chapter takes you to the 86 remaining grand entrances, all that is left of the 150 he designed, helping to define the elegant Paris Metro stations of the Belle Epoque.

24. Hotels of Legend
Did you know that there are 1,470 Paris hotels? Discover the hotels that have earned legendary status like Hotel du Nord, L'Hotel (where Oscar Wilde died), and Hotel du Vieux Paris, the Beat hotel of Paris.

25. Whispering Walls
Old stones have stories to tell to those who are ready to hear them. This chapter is a compendium of heartfelt cries, official notices, and contemporary artistic statements made in stone. See stonecutter's signatures from 1200 to street art of today.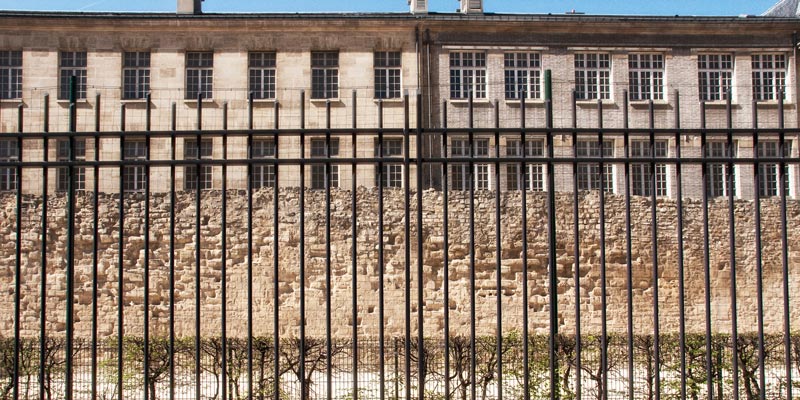 26. The Last of the Mohicans
Protected or endangered, these last surviving Paris relics are worth a detour. Travel to Eglise Saint-Etienne du Mont to see one of the last remaining rood lofts in France. What's a rood loft? It's a gallery above the nave where the priest reads holy scriptures. Other oddities are a man-powered carousel in Parc du Ranlegh and the first Paris fire alarms of 1886.

27. So What's That For?
Many curious objects from other chapters could be included in this catch-all for the weirdest items whose purpose is not immediately apparent. This final list includes rusty iron embedded in walls, boot scrapers, cellar hooks, and phantom sign holders.