You Asked – What's The Best Way To Visit The Palace Of Versailles?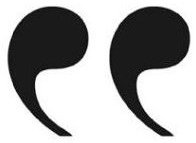 I'm finally making it to Paris this summer! I want to be sure to visit the chateau and the gardens of Versailles. How far from the centre of Paris is it? What are the easiest and best ways to arrange a visit?"
– Judith, UK

Our Top-Rated Versailles Experiences
The Best Way to Visit Versailles
Dear Judith,
The immensely grand royal estate of Versailles is only about 45 minutes from Paris. It's a very popular place and always busy, with long line-ups. That's why we always recommend finding a skip-the-line tour with transportation from Paris. It's how we do it and the only way to avoid those ticket lines at the estate. You arrive at the palace refreshed and ready to take in its full magnificence! Versailles is huge, and you don't want to arrive already exhausted by the trip getting there.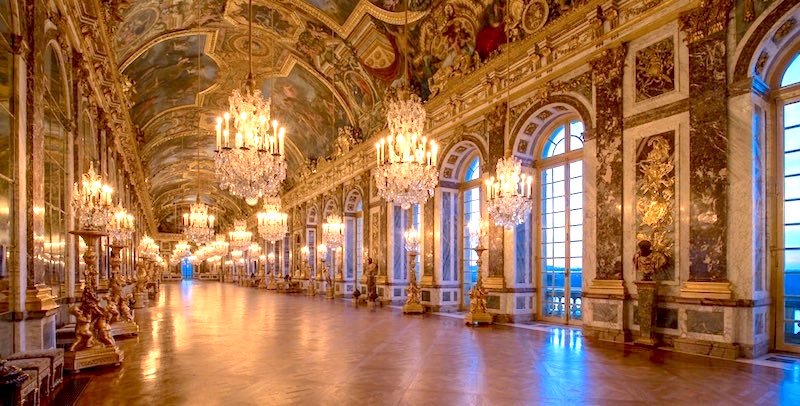 We learned the hard way that a priority-access visit with an experienced guide is the best way to see busy attractions like Versailles. Someone else has done all the organizing work, we don't have to figure out anything. And, by traveling with a knowledgeable guide, we learn more in less time, while having a far better time that we would on our own — even though we are experienced Paris travelers. We've done it both ways, but now we're wise to the fact that a guided tour is the way to go.
But the greatest thing about the best tours is that we get to skip the long lines! As you know, we hate standing in lines so, to us, this alone is worth the cost of the tour. Read our reviews and recommendations for the top day tours to Versailles.
This small-group, priority-access tour from Paris is immensely popular and sure to sell out, so book early. Be sure to choose the full-day option that also includes a guided tour of the gardens plus Marie Antoinette's fantasy farm.
I Go Solo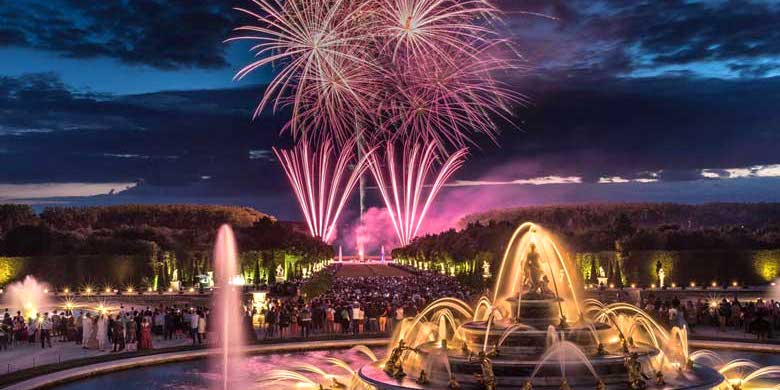 If you want to go on your own, getting from Paris to Versailles can be done if you're familiar with the Metro/RER system. In a nutshell — from Paris take RER Line C to the station called Versailles-Rive Gauche. Then it's just a ten-minute walk to the royal estate.