Top Paris Events – The 2022-23 Calendar Of What's On In Paris
There's a lot going on in Paris… again ! There are restaurants to dine in, fun activities to sign up for, streets to stroll, wine to taste, a spectacular river to cruise. There are also lots of fantastic Paris events every single month. Things like festivals, fairs (called foire in French), parades, fireworks.
As activities and events are renewed and rescheduled, we will continue to update information on the most popular (and most fun) events in Paris. We'll keep you posted on the the best things to do, places to eat, and the greatest ways to explore and enjoy the glorious City of Light.
Month-by-Month Guides to Activities & Events in Paris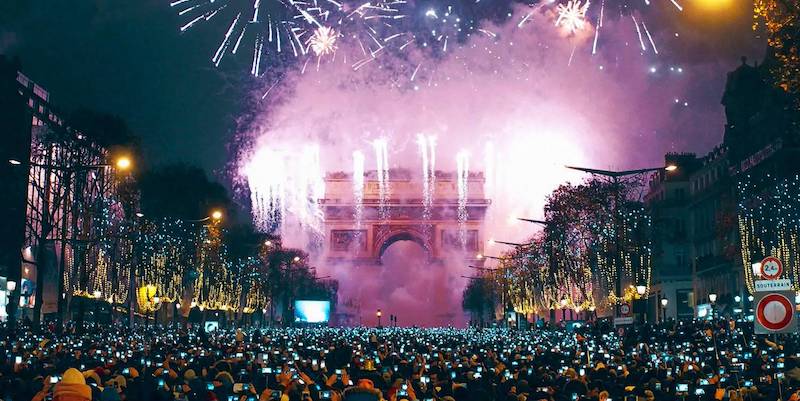 January – Janvier
JOUR DE L'AN – NEW YEAR'S DAY
January 1, 2023
French National Holiday
LES SOLDES – JANUARY SALES
The official sales start at major department stores and boutique shops in Paris.
Second week in January
MAISON & OBJET
Decoration, design, furniture, accessories, textiles, fragrances & tableware. It's held twice a year.
Paris Nord Villepinte
→ Information…
PARIS FASHION WEEK
Join the runway frenzy of top designers, models & beautiful people. Also held twice a year.
January 2023
→ Information…
February – Fevrier
ST-VALENTIN – VALENTINE'S DAY
Did you know that Valentin, the saint, was French? Makes sense then that a day in his honor would become a time of love. This amorous holiday is becoming more popular in Paris.
February 14
→ Guide to Valentine's Day in Paris…
COURSE SAINT-VALENTIN – VALENTINE'S DAY RUN
Run for love & laughter in Paris, at Parc de la Villette.
February 2023
→ Information…
RETROMOBILE VINTAGE CAR SHOW
Love cars and love visiting Paris? You won't want to miss this fabulous car show. For the past 40-plus years Retromobile has showcased the auto industry, featuring hundreds of vintage cars.
Porte de Versailles
→ Information…
SIX NATIONS RUGBY
This annual European rugby tournament includes France versus Italy at the Stade de France.
February to March 2023
→ Information…
CARNAVAL DE PARIS
Join the parade at Place Gambetta at 2 PM and party your way towards Place de la Republic.
→ Information…
SALON AGRICULTURE – PARIS AGRICULTURAL SHOW
It's one of the biggest farm shows in France, dedicated to animal husbandry and plant care. And, of course, no one wants to miss the Milking Parlour!
Porte de Versailles
→ Information…
CHINESE NEW YEAR
Head to Paris' Chinatown in the 13th Arrondissement for a day of parades, paper lanterns and celebrations.

March – Mars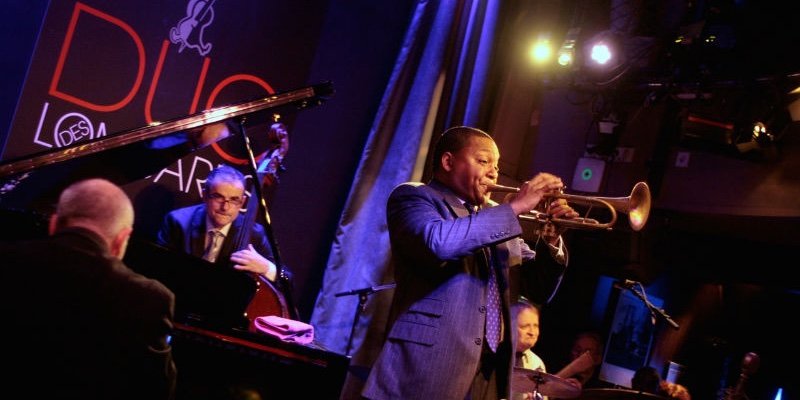 April – Avril
ART PARIS – ART FAIR
It's the leading fair for modern and contemporary art held every spring. This year held at the temporary structure, Grand Palais Éphémér3.
Champ de Mars, 7th Arrondissement
→ Information…
EASTER IN PARIS
Good Friday – French National Holiday
Easter Monday – French National Holiday
→ Our Guide to Easter in Paris…
POISSON D'AVRIL – APRIL FOOL'S DAY
Poisson refers to the paper fish that French children tape to the backs of an unsuspecting friend's shirts.
April 1, 2023
THE ANNUAL PARIS MARATHON
40,000 runners gather to run the marathon in the world's most beautiful city.
→ Information…
FOIRE DE PARIS – HOME SHOW
Discover the latest European trends in home interiors, gardens, outdoor activities, wine & gastronomy.
Porte de Versailles
→ Information…
LIVRE PARIS
It's the biggest book fair in France with 160,000 visitors, 3,000 authors, and 30,000 bookish professionals gathering to share their expertise in the world of writing and publishing. For 2023, the annual event returns after a year off.
April 22 to 24, 2023
Porte de Versailles
→ Information…
May – Mai
FETE DU TRAVAIL – LABOR DAY
May 1, 2023
French National Holiday
WWII VICTORY DAY CEREMONY
The president of France will lay flowers on the Tomb of the Unknown Soldier to honor the liberation of France.
Arc de Triomphe
May 8, 2023
French National Holiday
FRENCH OPEN TENNIS CHAMPIONSHIP
It's the only red clay court Grand Slam tournament.
Roland-Garros
May to June 2023
→ Information…
TASTE OF PARIS
This popular event brings together restaurants, food & wine producers with a line-up of cooking demonstrations by top chefs.
May 2023
Grand Palais
→ Information…
JAZZ FESTIVAL À SAINT-GERMAIN-DES-PRÉS
Top jazz performances in the heart of Paris. Doesn't get much better than this!
Rescheduled for July 2023
→ Information…
NUIT DES MUSÉES
Just another event that makes Paris great! Free museum entrance, plus they stay open until the wee hours.
May 2023
→ Information…
June – Juin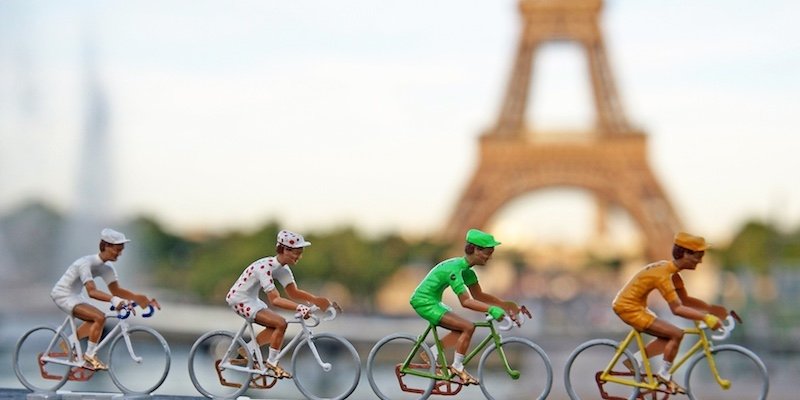 July – Juillet
TOUR DE FRANCE
Your chance to see the dramatic final day as the cyclists circle the Champs Elysées.
Late June & July
→ Information…
JAZZ FESTIVAL À SAINT-GERMAIN-DES-PRÉS
Top jazz performances in the heart of Paris. Doesn't get much better than this!
Rescheduled from May
→ Information…
PARIS JAPAN EXPO
Lovers of Japanese culture will unite to celebrate, manga, martial arts, animation & J-music.
Paris Nord Villepinte Exhibition Center
→ Information…
VERSAILLES FESTIVAL
Concerts, dance, recitals and fireworks – you won't want to miss this spectacular event. Things may change for 2023, we'll keep you posted.
July to September
→ How to Visit Versailles…
BASTILLE DAY
Vive la liberté! In Paris, the military parade starts at 10 AM on the Champs-Elysées. The Eiffel Tower fireworks show starts at 11 PM.
July 14
French National Holiday
→ Guide to Bastille Day Celebrations…
PARIS QUARTIER D'ETE FESTIVAL – NEIGHBORHOOD FESTIVAL
See 100 free dances, music and theatre performances in neighborhoods across Paris.
July & August, 2023
→ Information…
PARIS PLAGES
Can't make it to the beach? No worries, the beach will come to you. 30 days of summer, 1350 tons of sand, 2 miles of Seine banks, and 250 umbrellas.
July to August, 2023

August – Août
September 2022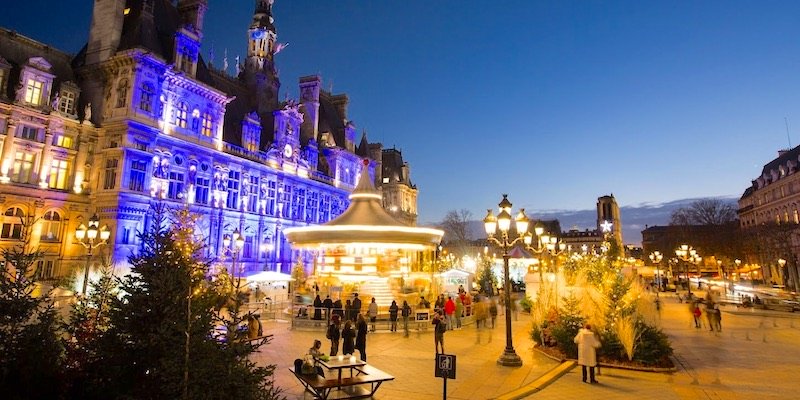 October – Octobre
FÊTES DES VENDANGE À MONTMARTRE
It's the only wine harvest & festival in Paris, held near the one remaining vineyard in Montmartre!
October 5 to 9, 2022
→ Information…
NUIT BLANCHE – WHITE NIGHT
Stay up till dawn exploring the museums of Paris for free!
→ Information…
FIAC – ART CONTEMPORAIN
A world of wonderful contemporary art displayed at the fabulous Grand Palais. Fascinating.
Late October
Grand Palais
→ Information…
LE SALON DU CHOCOLAT
It's the biggest celebration of chocolate in the world. And you don't want to miss the chocolate fashion show!
October 28 to November 1, 2022
Porte de Versailles

FOIRE D'AUTOMNE À PARIS
Explore the how the French celebrate the good life — home decor, gastronomy, furniture & design.
October 21 to October 30, 2022
Porte de Versailles
→ Information…
November – Novembre
LA TOUSSAINT – ALL SAINT'S DAY
A Christian day of remembrance of all saints and martyrs.
November 1
French National Holiday
ARMISTICE DAY
France honors its war dead with a military parade from the Arc de Triomphe down the Champs-Elysées.
November 11
• Arc de Triomphe, Place Charles de Gaulle
• November 11, 2022
• 11:00 AM: Wreath-Laying Ceremony
• 9:00 PM: Vigil Ceremony
French National Holiday
BEAUJOLAIS NOUVEAU
Fireworks, festivals, music start on the 3rd Thursday in November to mark the arrival of the new vintage of Beaujolais.
PARIS INDEPENDENT FILM FESTIVAL
Showcases the works of 60 independent filmmakers from around the world. For 2022 the festival was rescheduled for April.
Cinema Le Reflet Medicis
→ Website…
December – Decembre
Christmas Markets
Celebrate the season by visiting a few of the many annual markets throughout the city with items for Noel!
Throughout December
→ See the List of Christmas Markets in Paris…
WHERE TO SEE THE BEST CHRISTMAS WINDOWS
• Galeries Lafayette, 9e
• Printemps, 9e
• Le Bon Marché, 7e
• BHV in the Marais
• Faubourg Sainte-Honore, 2e
• Avenue Montaigne, 8e
• Forum des Halles, 2e
• Place Vendôme, 1er
SALON DU CHEVAL DE PARIS
High-level jumping competitions, the World Arabian Horse championships, and lots more horsey things.
Paris Nord Villepinte
→ Information…
NOËL – CHRISTMAS DAY
December 25
French National Holiday
French National Holidays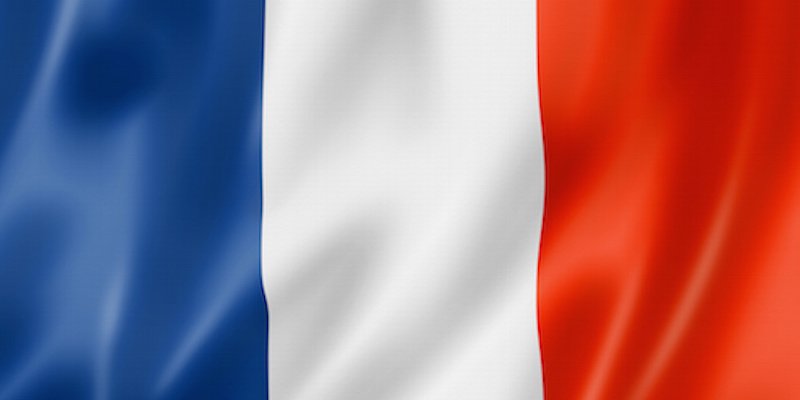 It's important for your planning to know when the national holidays fall since offices, many stores, and most museums are closed on many or all of these days. We know that's a bit vague, but it's difficult to create a definite listing of what will be open. It's best to check before simply showing up.
New Year's Day, January 1
Good Friday, April 15, 2022 – French National Holiday
Easter Sunday, April 17, 2022
Easter Monday, April 18, 2022 – French National Holiday
Fête du Travail, May 1
Ascension Day, May 26, 2022
WWII Victory Day, May 8
Whit Monday, June 6, 2022
July 14, Bastille Day
August 15, Assumption Day
November 1, All Saints Day
November 11, Armistice Day
December 25, Christmas Day