Skip the Lines At The Eiffel Tower – Our Top-Rated Priority-Access Tours
Skip the Lines At The Eiffel Tower – Our Top-Rated Tours
You'll know what it feels like to be a VIP when your guide leads you past the long lineups at the Eiffel Tower. As you ascend in the glass-walled elevator, you look down on the tourists spending their precious time in Paris standing in line. At such a mega-popular destination it's so much better to sign up for a skip-the-line tour. Here's how to do it.

Our Top-Rated Eiffel Tower Experiences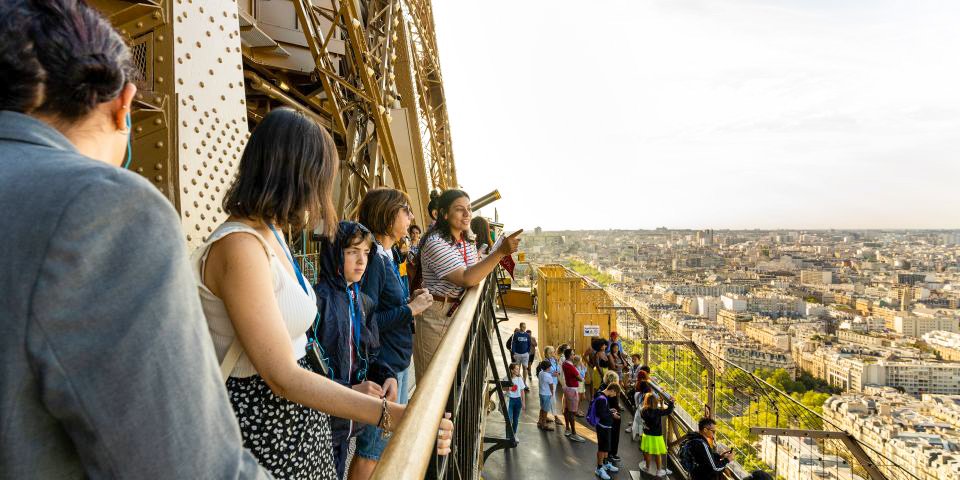 Your guide wille explain the sights of Paris below you!
Popularity means that priority-access tours of the Eiffel Tower tend to sell out, so it's wise to book early, before you leave home. Another thing to keep in mind is that the Eiffel Tower only makes tickets and passes available three months in advance. So you may have to wait until March (for instance) to book a skip-the-line tour for June.
Levels 1 and 2 of the Eiffel Tower.
There are three observation levels on the Eiffel Tower. Level 1, the lowest, is where you find Madame Brasserie restaurant and perhaps a skating rink in the winter.
Level 2 is located at 115 metres above Paris (nearly 400 feet) and is the location of Michelin-starred restaurant, Le Jules Verne. Many visitors (us included) think that this is level for the best views of the city, with human-scale vistas over the rooftops of Paris. All Eiffel Tower tours ascend to at least Level 2.
If you want the ultimate Eiffel Tower experience, though, Level 3, the summit, at 276 metres (900 feet) affords sweeping, birds-eye views of the City of Light. It's here at the summit that you also find a champagne bar (open seasonally) where you can celebrate your climb. Whichever level you choose, once the tour is completed you can spend as much additional time as you like on the tower.

The Eiffel Tower – How To Get There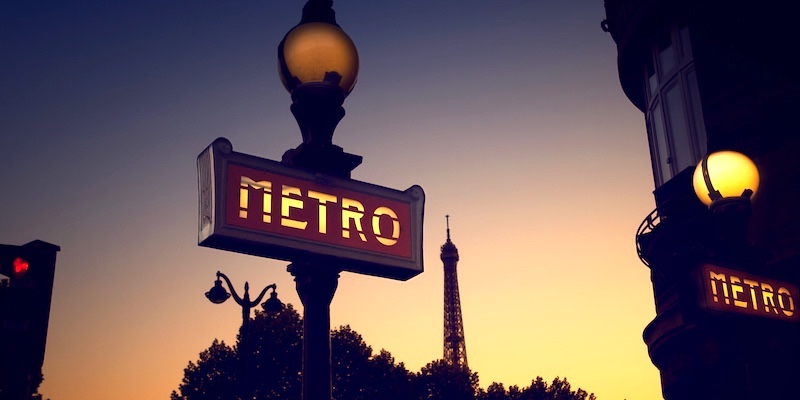 Boat, bus, bike or Metro — there are numerous ways to get to the Eiffel Tower. Here are a few Metro tips.
Metro: Bir-Hakeim, Line 6. This line runs above ground so you get another view of the tower as you cross the Seine.
Metro: Alma-Marceau, Line 9. You arrive on the Right Bank next to Princess Diana's de facto memorial flame and cross the Seine on the Pont d'Alma. It's a short but beautiful stroll along the Seine to the Tour Eiffel — especially at night when the tower is lit up.
Metro: Trocadero, Lines 6 & 9. Arrive across the river at the Trocadero plaza where you get the best view of the Eiffel Tower. Then cross the bridge and you're there.