The 10 Best Walking Tours Of Paris – Chocolates To Catacombs
Paris (we are not the first ones to proclaim) is meant to be seen on foot. Walking in Paris lets you experience the heart and soul of the city. And an expert guide will get you to places you wouldn't discover on your own; into shops, buildings, and narrow streets you didn't even know were there. Here are the top ten walking tours in Paris, as chosen by us!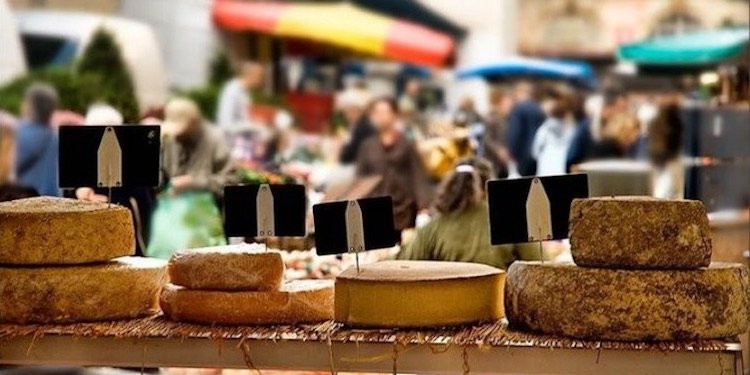 This very popular food tour walks you through the Marais to visit the top food & wine shops in the historic quartier , tasting the best of French foods like cheese, charcuterie, baguettes, chocolate, and wine. You start your tour at the oldest food market in the city. This one is garnering high praise from satisfied travelers.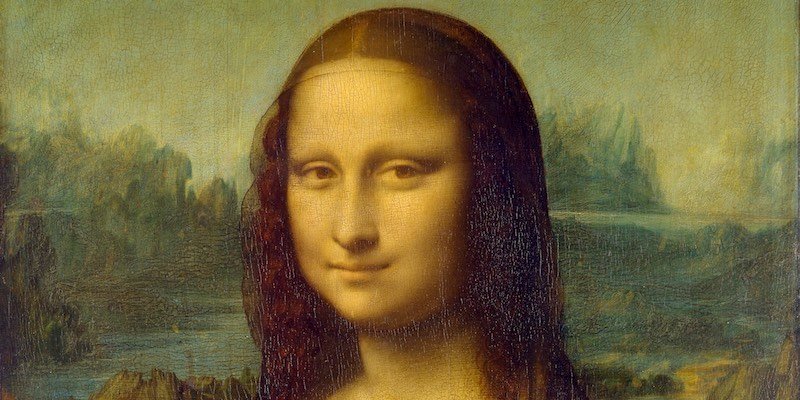 The Louvre is massive, with tens of thousands works of art. Any visit here is going to be by definition a walking tour. Rather than stand in the long lineups, smart travelers have chosen to sign up for this skip-the-line guided tour. You skip lines not only at the main entrance, but at every room in the Louvre, including temporary exhibitions.
After the 2½-hour tour is over, you are free to stay in the museum and explore as long as you like. Honestly, this is the only way to do the Louvre.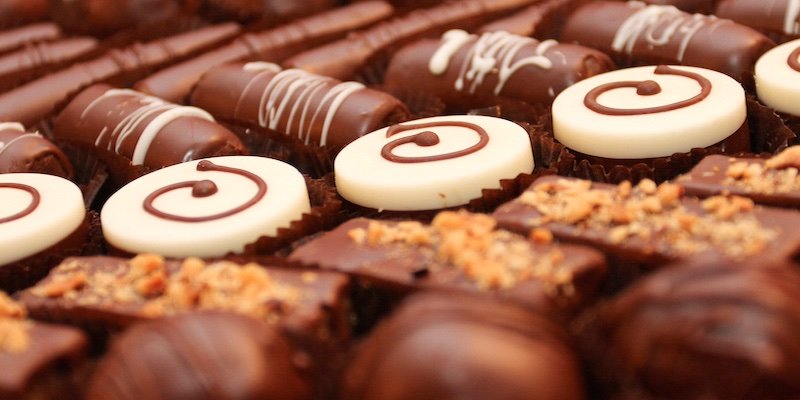 We have to face the facts — Paris and chocolate simply go together! There are dozens, hundreds, of gourmet chocolate shops in the city, making confections so dreamy they're unlike anything you've eaten before. This very popular walking tour takes you to the top chocolateries and patisseries, with insightful commentary by your expert guide… and plenty of sampling.
There are morning and afternoon tours covering either Saint-Germain-de-Prés or the Marais. In a city cuckoo for cocoa, you can expect these tours to sell out, so book early.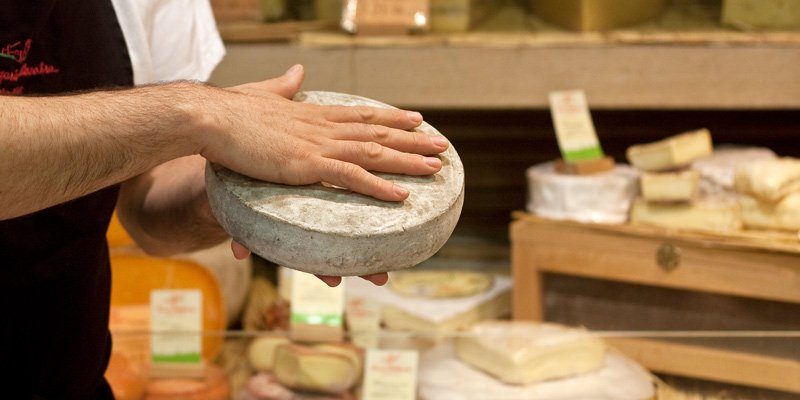 What's not to love about this gourmet French food tour that covers the Latin Quarter (morning tours) or Montmartre (afternoon tours). You start out with a cheese sampling at a typical Parisian fromagerie. You also learn about (and sample) freshly baked baguettes, French wine, foie gras, and other luscious foods. Don't worry, any calories from the gourmet food samples you eat will be burned off by the 3-hour walking tour!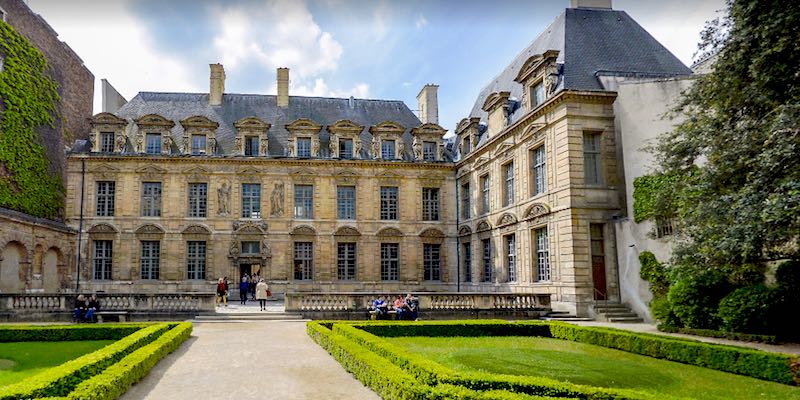 Traverse the historic Marais with a professional English-speaking guide and explore the medieval Jewish Quarter, today an active hub of community life. There's so much to see in this quartier, and a guide can really make it come alive — the Hotel de Ville, historic churches, Hôtel Carnavalet (home to the history of Paris museum), the garden at Hotel de Sully (shown above), and much more.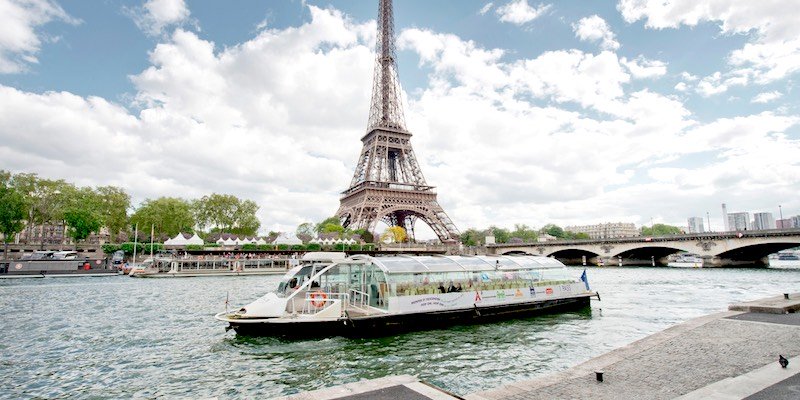 Is it really possible to see Paris in one day? If so, this activity sure makes a good attempt. And what's not to like, with the tour getting you to the Louvre for a tour, up the Eiffel Tower for the best views of the city, a walking tour on Île de la Cité near Notre Dame. Also on your all-in-one-day itinerary is a cruise along the Seine and a visit to Montmartre!.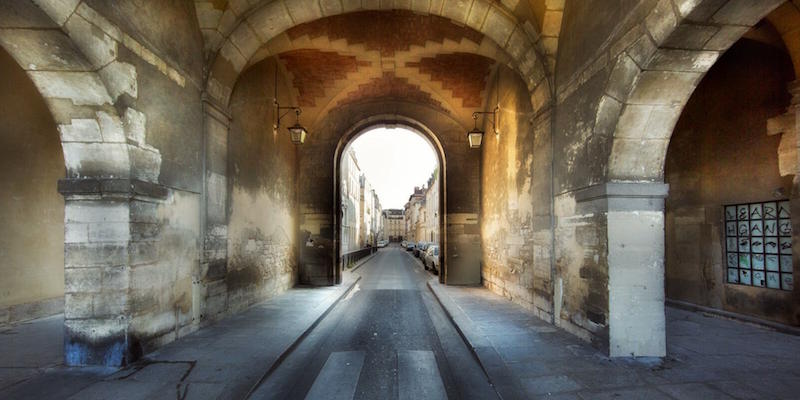 2,000 years of history make for a lot of fascinating stories, and some of them are downright mysterious, even eerie. This very popular walking tour takes you around the oldest and most interesting places in Paris, by night. Your expert guide takes you through a world of conspiracy, assassinations, ghosts, mystery, and intrigue, sharing some of Paris darkest secrets.
You're allowed to hold hands !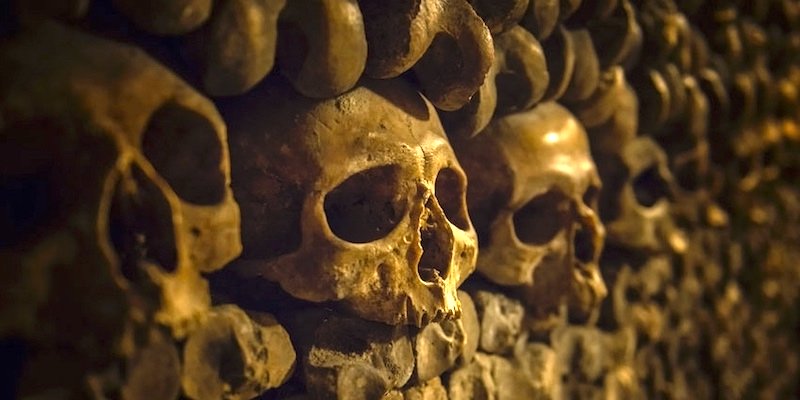 Right up there in creepiness is this activity, although perhaps we should say "right down there". Enter the world of the underground, the catacombs beneath the city where 6 million Parisians are laid to rest. But you don't have to go on your own. Join this small-group tour when an expert guide not only skips past the lineups, but explains the history of this eerie landmark. You also get to visit the darkest corners, usually off limits to visitors.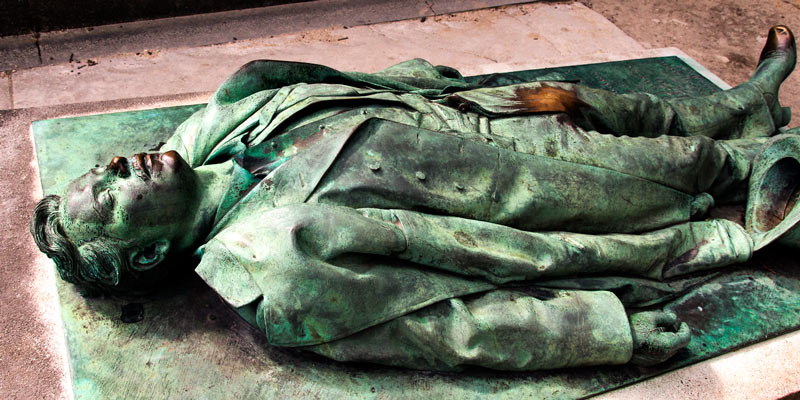 While we're creeping you out, we might as well tell you about our favorite walking tour ever — a guided walk thorough Pere Lachaise Cemetery in the 20th Arrondissement. It's the resting place of the famous and the infamous, and filled with fascinating stories, as we learned from our guide. Who do you meet here? Oscar Wilde, Edith Piaf, Gertrude Stein, Jim Morrison, and hundred of others whose lives were equally fascinating. Highly recommended by us.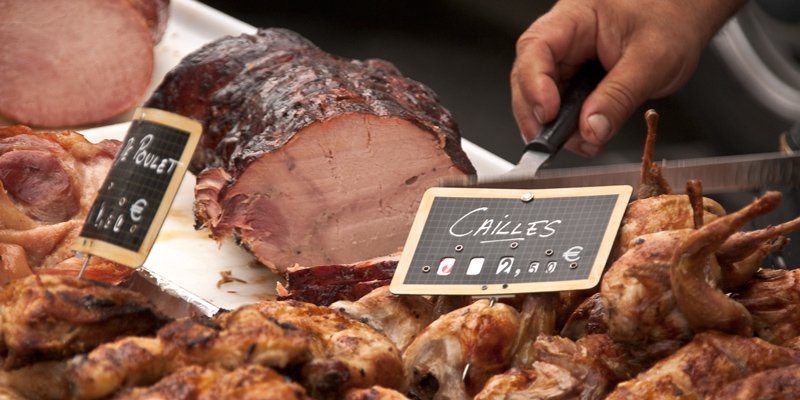 We don't know about you, but talking about all that walking has made us hungry… again. And that brings to mind another great food walking tour — The 10 Tastings Private Tour in the hot food neighborhood of Aligre. This clever food tour goes deep into the quartier, starting with a visit to the famous Marché d'Aligre. You get to taste oysters, French wine, cheeses, crepes, and other iconic foods. This private tour, for just you and your group, is designed for personal attention.