Here Are The Top 52 Things To Do In Paris For January 2020
Paris doesn't slow down after the holidays, in fact, it starts gearing up for more events. Known as the City of Celebration (to us, at least!), Paris kicks off with a New Years Day classical music concert at Saint-Germain des Prés on the Left Bank. January is also an ideal month in Paris for things to do indoors, like a French cooking class, a cozy wine tasting, or a skip-the-line Louvre museum tour.
The weather may be chilly but that doesn't mean you can't enjoy a day trip to the Champagne region, Versailles, or even to the Loire Valley. Another way to have fun in cold weather is to sign up for a Paris city tour that gets you to the sights. It's great to be in Paris in January !
Most Popular Activities
Things to Do in Paris January 2020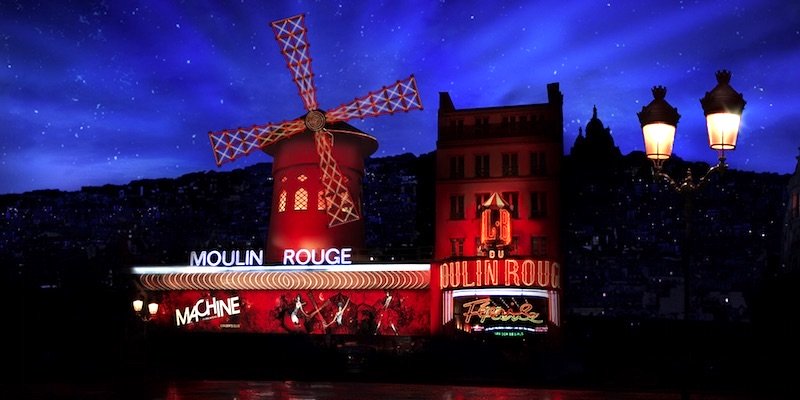 Everyone loves this action-packed nighttime tour that lets you experience the best of Paris. The evening starts on the Eiffel Tower, where you have dinner at Restaurant 58. Next, view the lights of Paris on a Seine River cruise. Finish up at the #1-rated cabaret in Europe, the iconic Moulin Rouge, complete with champagne. Everything's been arranged for you, including return to your Paris hotel.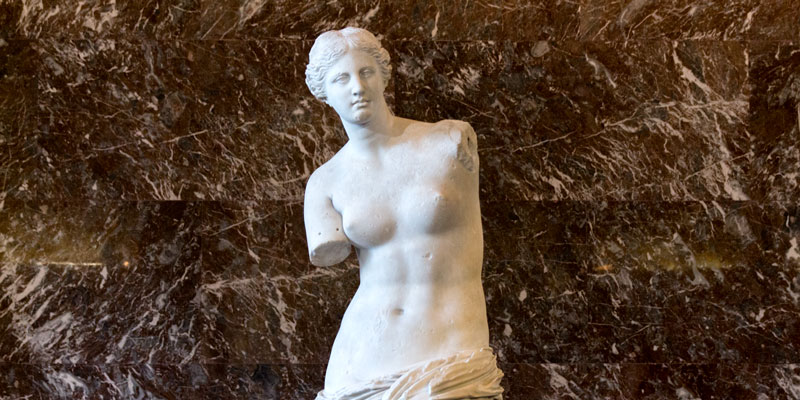 Save Time. Stay Warm. Be Happy.
Baby, it's cold out there! This tour gets you ahead of the loooong lines and into the world's largest & most popular museum in no time flat. With close to 10 million visitors each year, it's essential to find a way to skip the line. Group size is limited, so personal attention is a high priority.

That's what we want! Following an evening guided tour of the museum, head over to a nearby wine bar for an after-hours guided tasting.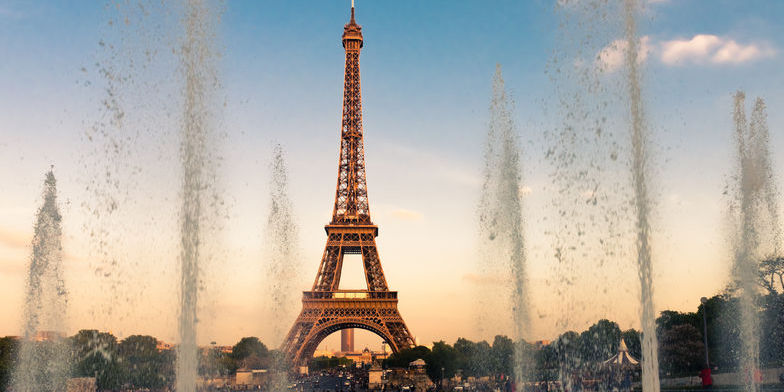 Our secret way to avoid the long lines at the Eiffel Tower is to sign up fo a skip-the-line-tour. Meet your guide at the base of the tower and follow her past the long lineups right to the second level. You get priority access, plus your guide fills you in on the history and fun facts. These tours are in high demand and sell out early, so also check, the Big List of Eiffel Tower Skip-the-Line Tours…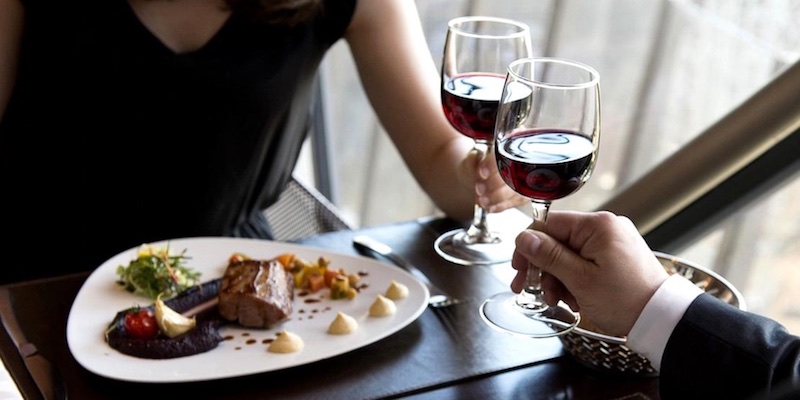 Take in the panoramic views of Paris only available from the Eiffel Tower, and have lunch while you're up there! This activity includes priority-access tickets to the Level Two of the Eiffel Tower to allow you to see the birds-eye panorama. Then, at 12:45, a table has been reserved for you at restaurant 58 Tour Eiffel. You can choose to visit Level Two either before or after your lunch.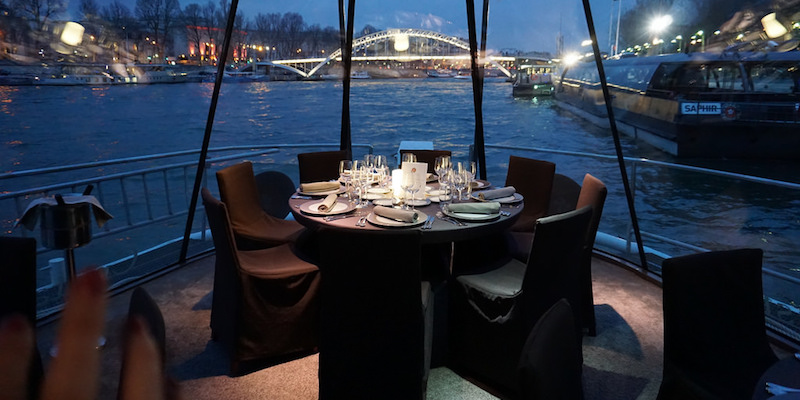 Everything looks better from a boat cruising down the Seine! On this relaxing ride you see Paris from a different perspective. All the famous landmarks will pass by as you enjoy a multi-course French meal with wine. If you want to splurge, book the Service Premier option, which gets you a private table at the front of the boat. Also see, The Six Top Dinner Cruises in Paris…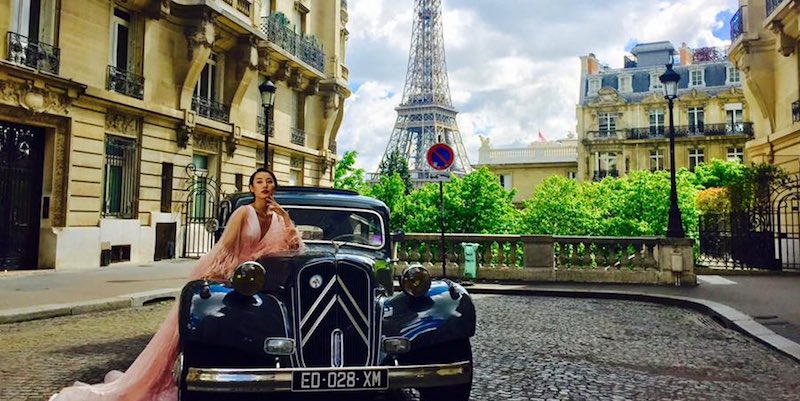 Have you ever wanted to feel like you're starring in your own movie, set in Paris? That's just how we felt when we toured the city in a sleek, black Citroën Traction Avant from the 1940s, driven by a "gentleman driver". It's so much fun seeing the sights like this, and made even better with the sun roof opened all the way. As we say in our review, this is "retro luxury from another era."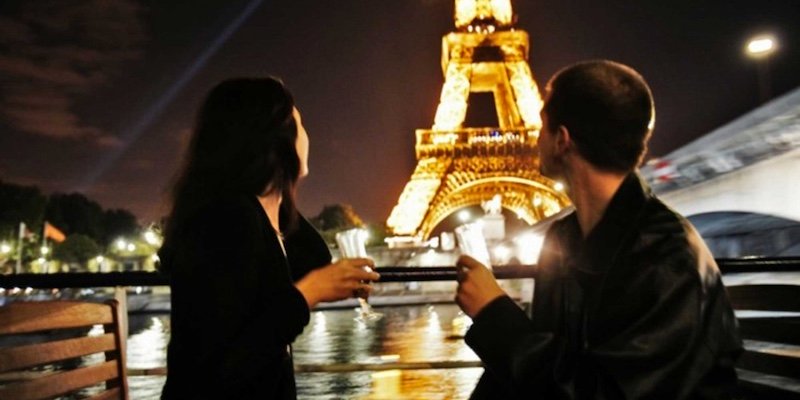 We're adamant — there's no better way to celebrate your stay Paris than a champagne-fueled cruise down the Seine, the most romantic river in the world. You'll also discover it's the very best way to see the sights of the city as you glide past the monuments on a bateau sipping bubbly!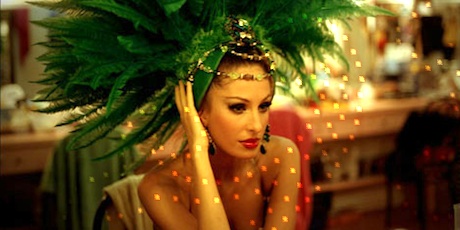 The fun starts with a leisurely multi-course meal featuring classic French food and wine. Then, settle back and enjoy the timeless cabaret show. The best part? All the details have been arranged for you — tickets to the show, dinner, and even transportation to and from your hotel. This sells out weeks in advance, so be sure to book early! Also see, The 6 Best Evenings In Paris…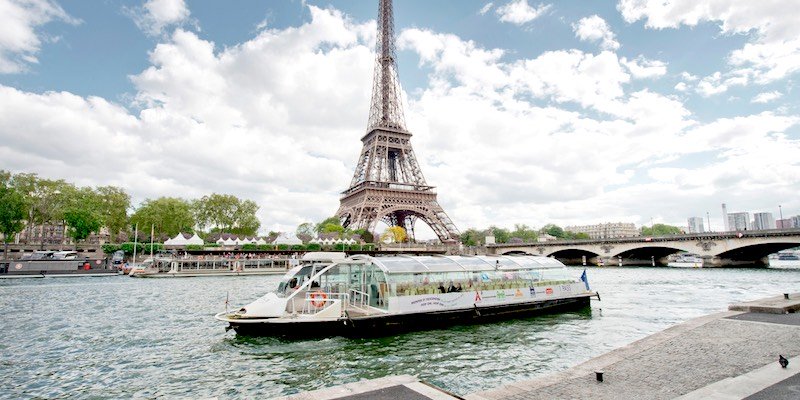 That's right, this activity attempts to do Paris in one day, and we must say it comes pretty close! This fun-filled tour packs a wallop, with a combination of a Louvre museum tour, Seine River Cruise, plus lunch on the Eiffel Tower. Aprés lunch, visit the world's most popular cathedral — Notre Dame on Île de la Cité. Everything is included — multi-course lunch, entrance fees, and river cruise. Also see, The 6 Best Paris City Tours…
Ghosts, Mysteries & Legends Night Walking Tour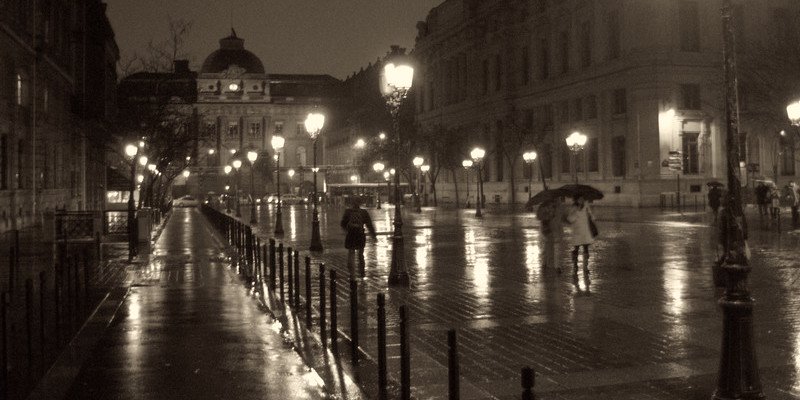 Paris has over 2,000 years of history and therefore 2,000 years of mysteries and legends. Spend an evening with a guide exploring the winding streets and hidden alleys of the City of Romance and Intrigue. You'll learn about legendary ghosts, eerie events, and bewitching tales. Also see, The Top 10 Walking Tours in Paris…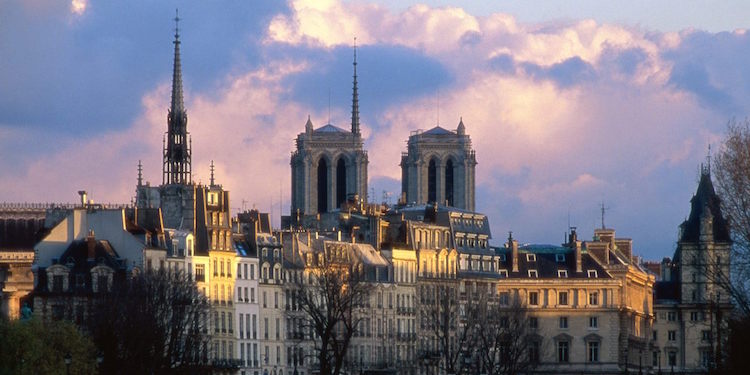 You will get a great introduction to Paris on this small group, VIP city tour. You start off with a guided tour of the Louvre, then you get to skip the lines at the Eiffel Tower. Later, there's an in-depth visit to Montmartre and the Notre Dame Cathedral. Includes all guided tours and tickets as well as return transportation directly from your Paris hotel.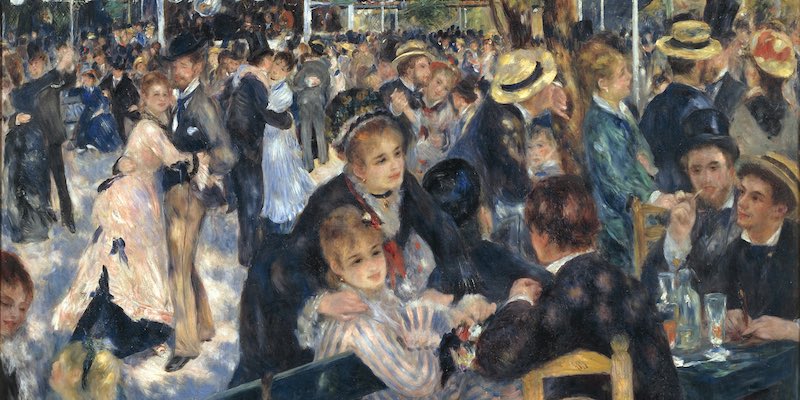 A fun art-centered tour of the fascinating hilltop village of Montmartre, where you focus on the history of the artists who once lived here as you visit places like Van Gogh's house, the windmill-cabaret painted by Renoir, the site of Picasso's early studio, and more. Also included is a skip-the-line ticket for the famous Impressionist museum, Musée d'Orsay. This activity has hundreds of 5-star reviews, so be sure to book early,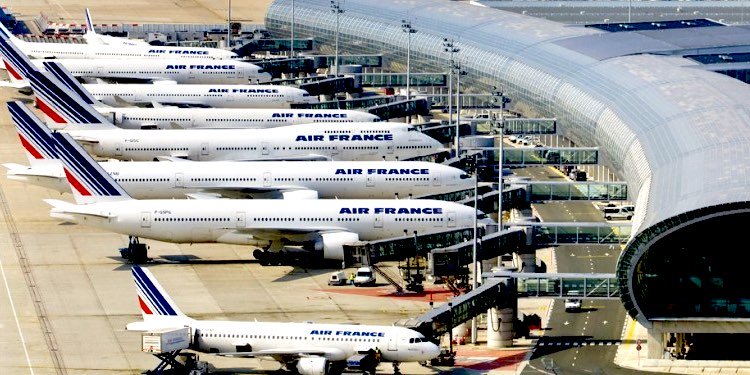 One of our most appreciated pieces of advice is to arrange your transportation from the airport into Paris before you leave home. It's comforting to be prepared when you arrive. One easy and affordable way is to book a shuttle van service right to your hotel. Here are the services our readers like — convenient and cheaper than a taxi. Also see, Airport Transfers – Our Complete Guide…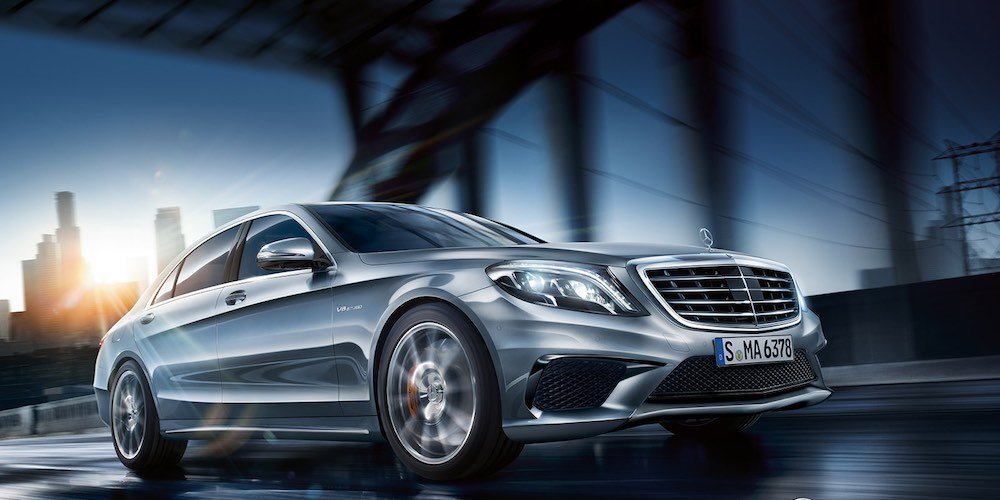 But here's our very best tip. After a long flight we appreciate a bit of comfort and TLC. So we always have our Paris pal & professional driver, Manu, meet us at the arrivals gate and whisk us into the city in his luxurious Mercedes S-Class. Honestly, it's the only way to do it! Also read, Travelers Praise for Manu's Service…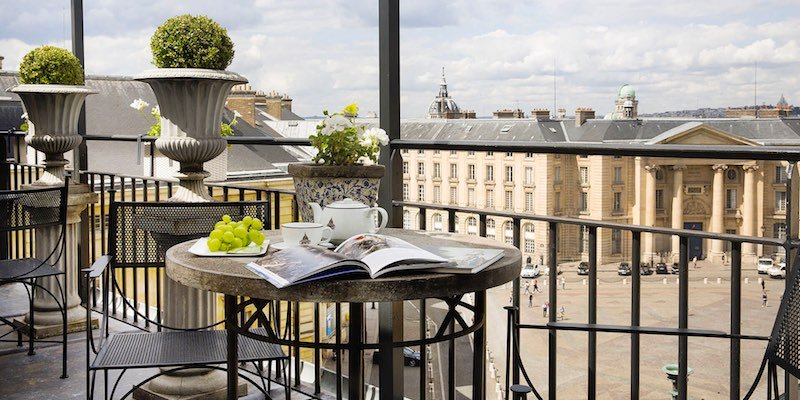 The historic and charming Latin Quarter is one of the best places to stay in Paris. Luckily, it's also home to some of our favourite hotels in the city. Here, you are in the center of things, with easy access to Saint-Germain, the Marais, the Seine, Notre dame Cathedral. Let's take a stroll through the quartier to the seven best hotels in the Latin Quarter.
Fave Day Trips From Paris
Things to Do in Paris January 2020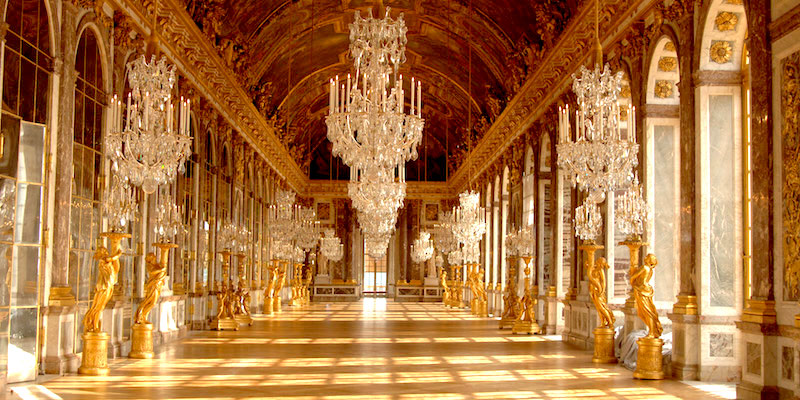 You'll feel like a royalty on this magical day in Versailles. You're driven directly from your Paris hotel to the royal estate where priority access gets you ahead of the lines and directly into the grand chateau for a guided tour. Afterwards, stroll through the winter garden until lunch on the Grand Canal. There's plenty of time to visit the Grand Trianon and Marie Antoinette's fantasy village farm. Also see, The 5 Best Ways to Visit Versailles…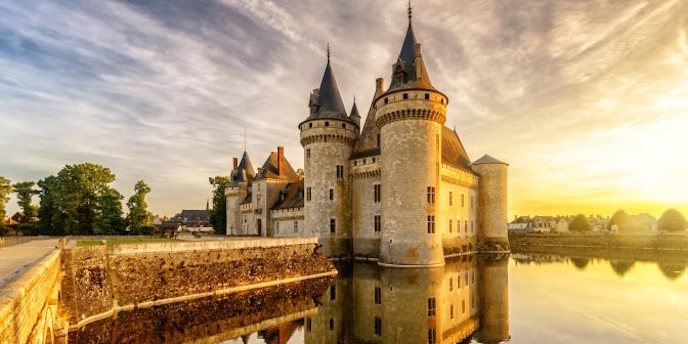 It's known as the Land of 1000 Castles and it's easy to get from Paris to the splendid chateaux of the Loire on a day trip. Take a leisurely tour of the magnificent castles on the banks of the river. Step back in time as you wander the gardens, mazes and traverse the moats of the Renaissance castles. Includes hotel pick-up and return. Also available as a private tour.

On this day trip you concentrate on the castles and spend more time visiting Chenonceau, Cheverny & Chambord, the three most spectacular castles in the valley. Also available as a private tour.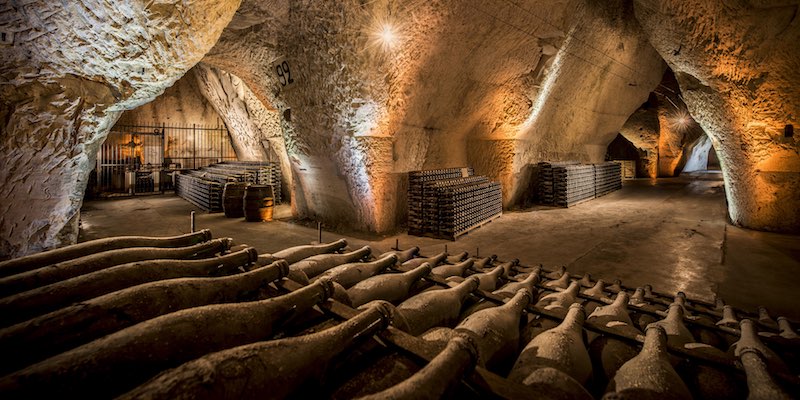 Your car winds way through the celebrated vineyards and villages where champagne has been made for centuries. On this small-group tour, your driver will take you along the picturesque Route de Champagne with plenty of tours and tasting at top producers. Pick up is at your hotel, so sample all you want while someone else does the driving. Also see, The 3 Top Day Trips to Champagne…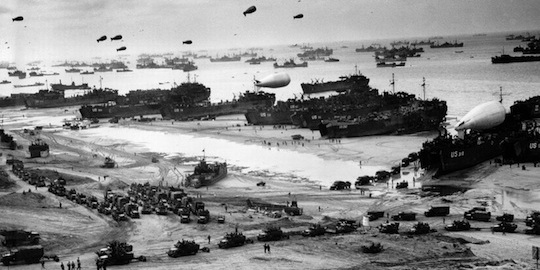 Seven decades have passed since the Allied forces came ashore at Normandy. See for yourself the beautiful Normandy countryside and the most important sites of the invasion. You spend the day exploring the beaches, monuments, and museums that mark the start of liberation for France. This small group tour picks you up at your hotel and delivers you back at the end of the day.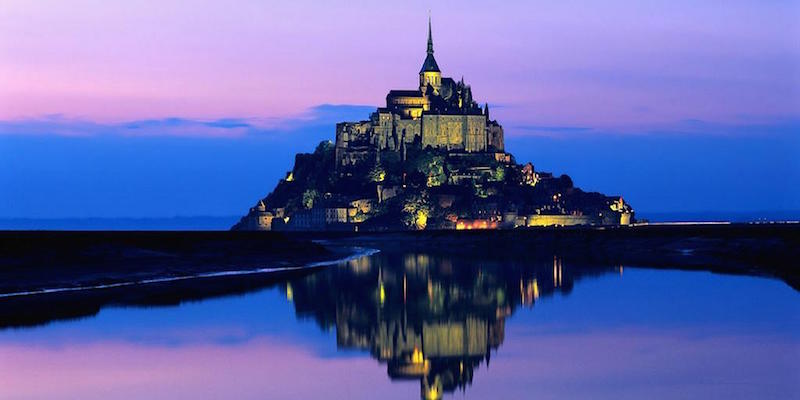 Why not spend a day out of Paris exploring the coast of Normandy and the fairytale island of Mont Saint-Michel? Visit the Benedictine abbey that becomes separated from the mainland during high tide. Wander along the narrow streets, the shops, and the abbey's ramparts. On your way you drive through the picturesque Normandy countryside. Lunch is included, as is pick-up at your hotel.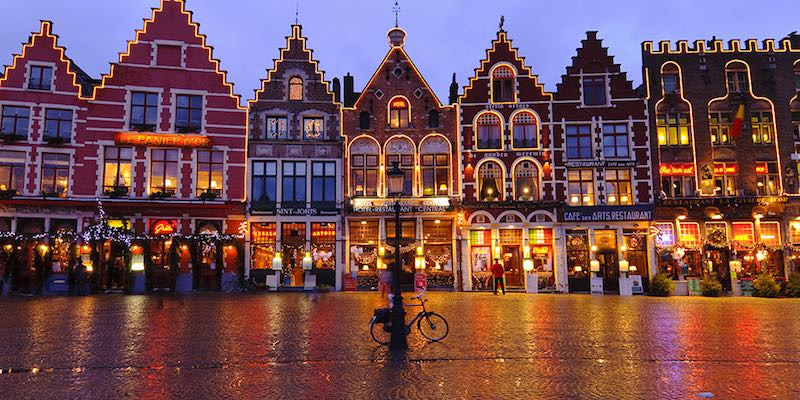 These travel ideas are only a few of the wonders of France within easy reach of Paris. You might also think of visiting wine regions, Euro Disneyland, even Bruges or London! It's always worth it to plan for a day or two to explore beyond the city gates to visit France Profonde or even elsewhere in Europe.
Classical Music, Opera & Ballet
Things to Do in Paris January 2020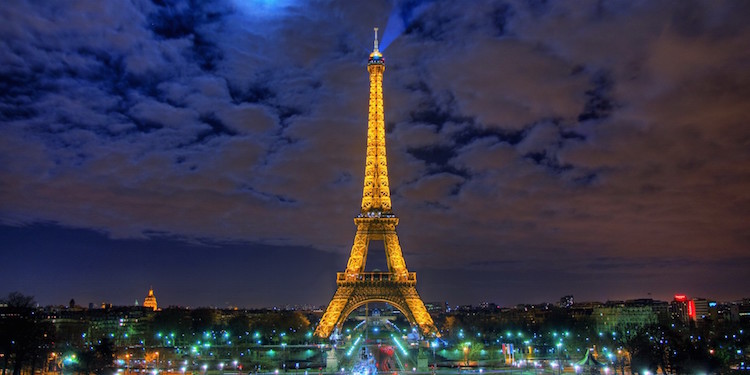 This unusual concert features some of the best classical musicians in Paris performing Strauss waltzes and polka on the the Eiffel Tower. There is a concert on New Years Day that is sure to sell out, and a second concert on January 5.
• Eiffel Tower
• January 1 & 5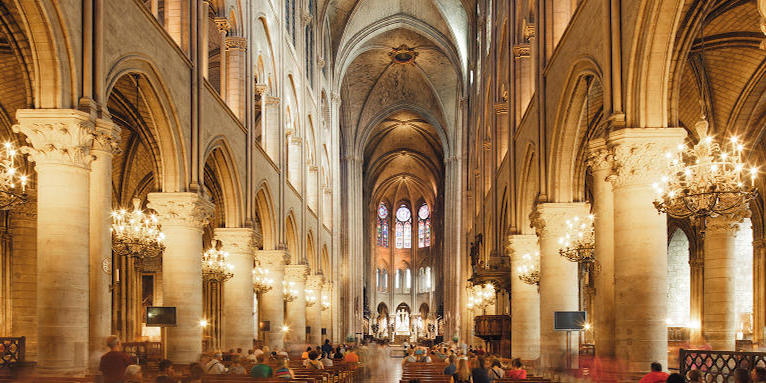 It is the most famous, and most popular, church in the world. Although regular admittance to Notre Dame is free, during the evening concerts only ticket-holders are admitted to the 850-year-old cathedral
• Notre Dame Cathedral
• January 29 Only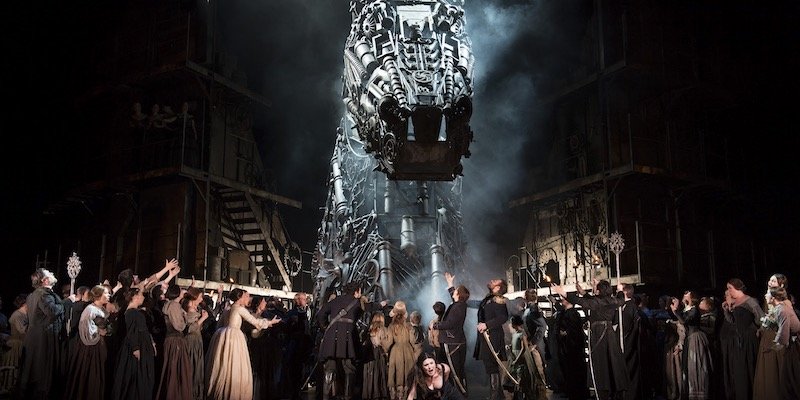 This grand opera by Hector Berlioz is based on Virgil's epic poem, The Aeneid. It's considered Berlioz's most ambitious work, but he did not live to see it performed. Now's your chance to see the Paris Opera's magnificent production of his final work.
• Opera Bastille
• January 25 to February 12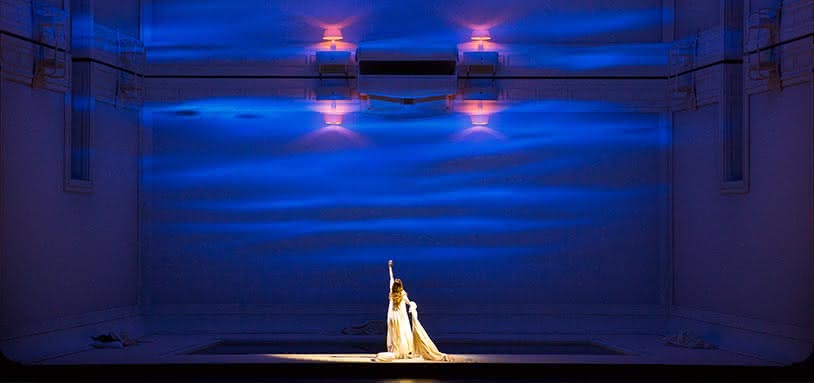 Dvorak's lyric fairy tale opera was first performed in Prague in 1901. You will recognize the immensely popular Song to the Moon.
Dvorak's lyric fairy tale opera was first performed in Prague in 1901. You will recognize the immensely popular "Song to the Moon".
• Opera Bastille
• January 29 to February 13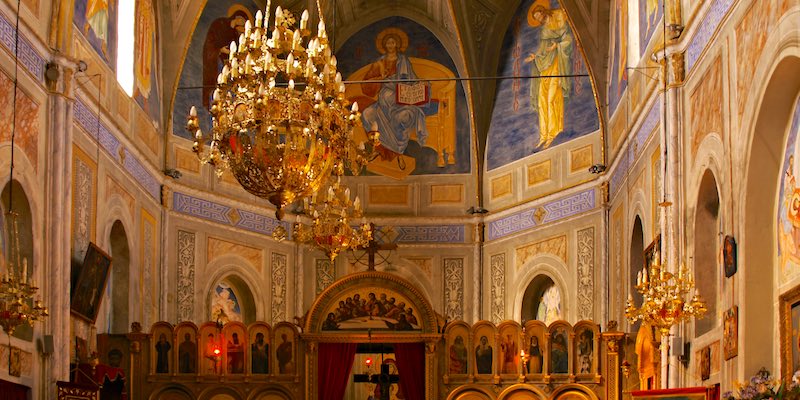 There's nothing like a candlelit performance of classical music at the historic Eglise Saint Ephrem in the Latin Quarter. This month includes candlelight performances and music by Mozart, Satie & Beethoven. Take in a concert, then wander through the most iconic of Paris neighborhoods, the Left Bank.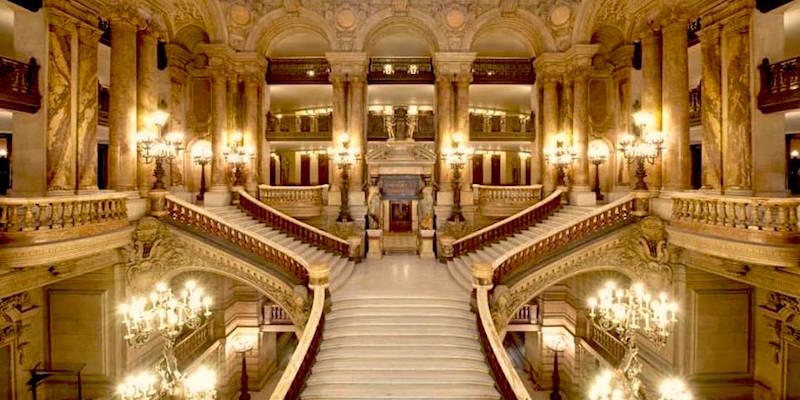 Experiencing a performance at this Belle Epoque masterpiece will create a lasting memory. The architecture and decoration are stunning. This month catch a classical music performance. Hear chamber music performed by the Orchestre de l'Opéra de Paris
• Palais Garnier
• January 27 only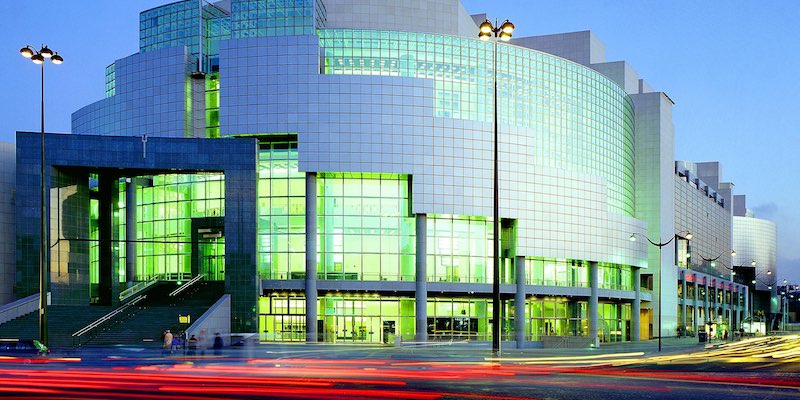 Don't miss the opportunity to hear this world-class orchestra under the baton of its musical director, Philippe Jordan, perform one of the greatest Romantic symphonies – Symphony No. 3 in D Minor by Gustave Mahler.
• Opera Bastille
• January 30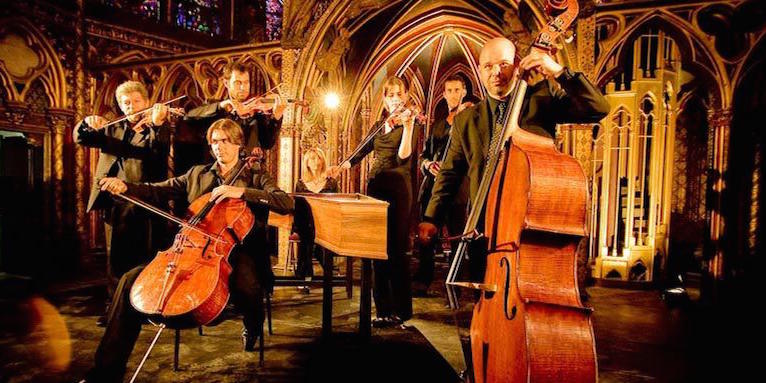 Attending a classical music concert at one of the iconic churches or cathedrals of Paris will created a powerful memory of your trip to the City of Music. Listen to favorites by Mozart, Pachelbel, Schubert, Vivaldi, Bach, Beethoven in some of the city's oldest religious buildings as well as at Palais Garnier and Opera Bastille. More events are being added, so be sure to check back.
Our Top Food & Wine Activities
Things to Do in Paris January 2020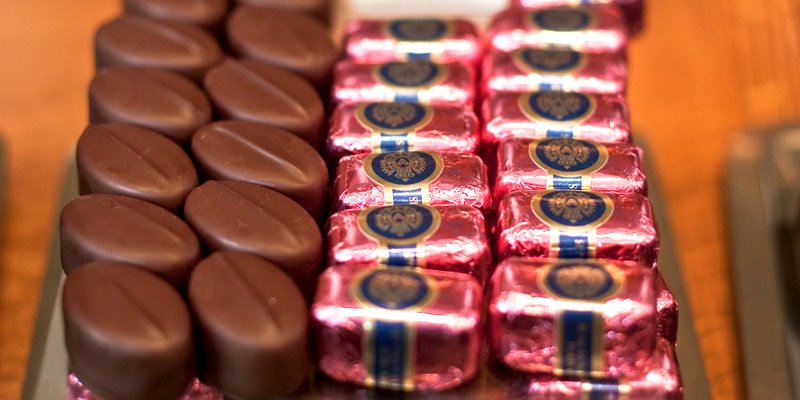 Go behind the scenes on this small-group tasting tour to some of the best patisseries and chocolatiers in Paris. Don't miss the chance to taste regional specialties and find out how all those delectable delights are made. Choose from one of two gourmet havens — the morning tour takes place in Saint-Germain, the afternoon in the Marais.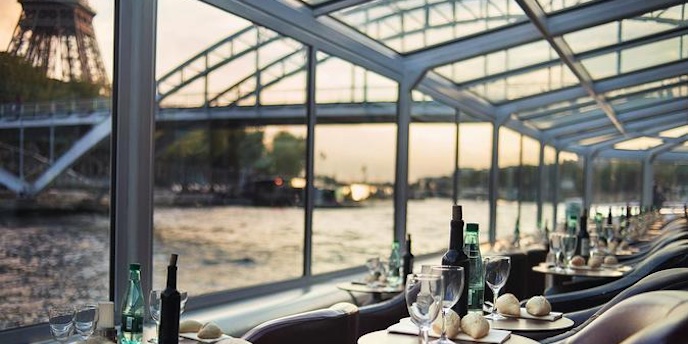 Take a break from sightseeing for a fun, casual, and affordable lunch cruise along the Seine. Getting out on the river is something you must do in Paris, so why not have lunch at the same time? Look out the window at the monuments of Paris passing by. Combine great dining with a tour of Paris… riverside. This lunch cruise is very popular, so book early.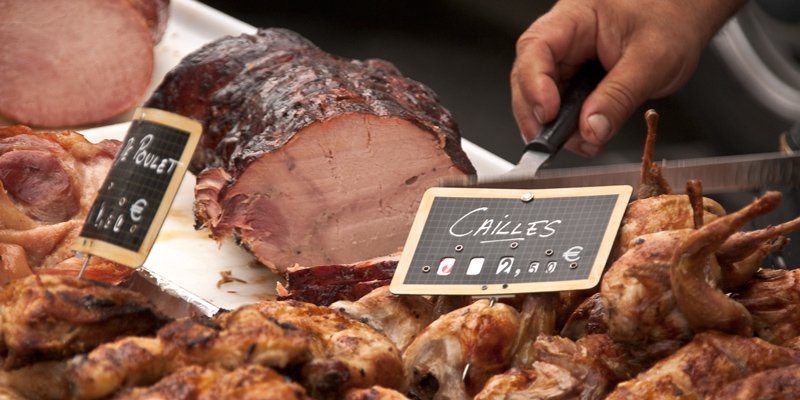 You start your culinary afternoon on the historic Left Bank, a gourmet haven. At a traditional fromagerie you learn about French cheeses while you sample them. Next up are freshly baked baguettes followed by French wine. Don't forget the foie gras! Also see, Guide to Food & Wine Walking Tours…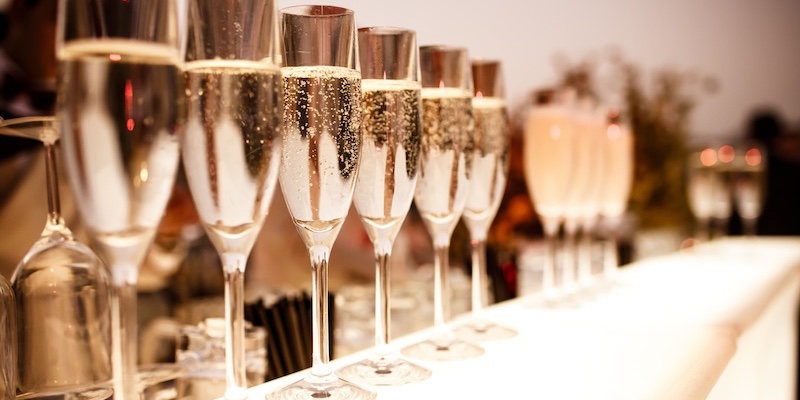 The weather outside may be chilly but you'll be warm inside a charming wine cellar smack in the center of Paris. The professional sommeliers on these fun tastings cover a lot of French wine territory and deliver an extensive tasting of wines — from Champagne to Sancerre, from Bordeaux to Burgundy, from Alsace to the Rhône. It all takes place in a wine bar steps away from the Louvre. Also see, The Ten Best Food & Wine Experiences In Paris…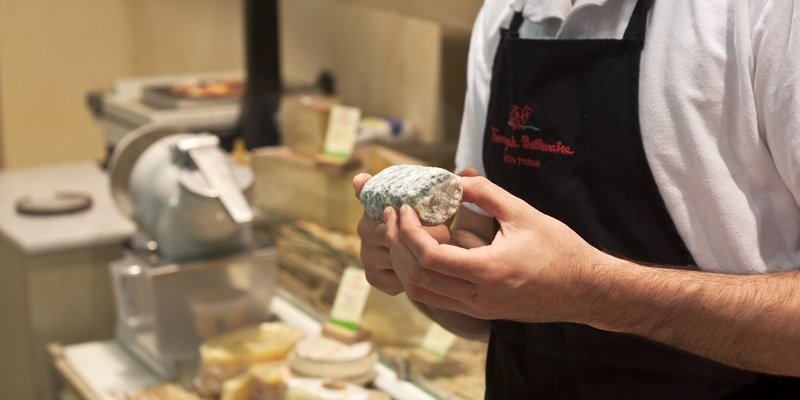 In this small-group food activity you learn all about the proper way to age the cheeses of France. In a fromagerie in the Marais you meet the affineur (expert in aging cheeses) and descend into the private cheese cellar where you taste seven classic French cheeses, along with wines. Discover how cheese became one of the most important food groups of France, along with baguettes and chocolate! The group size is limited to 10 to ensure there's more cheese for you. Also see, Five Top Cheese Tastings In Paris…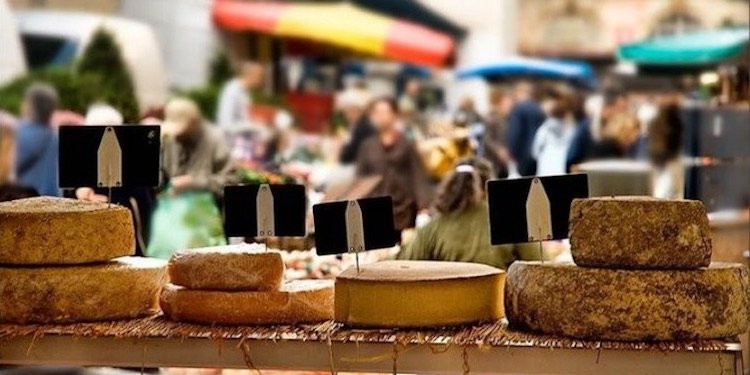 This very popular food tour takes you back to the Marais to visit the top food & wine shops in the historic quartier. You learn about and taste the best of French foods like baguettes, chocolate, cheese, charcuterie, and wine. Start off at the oldest food market in the city. This one is garnering high praise from hungry travelers.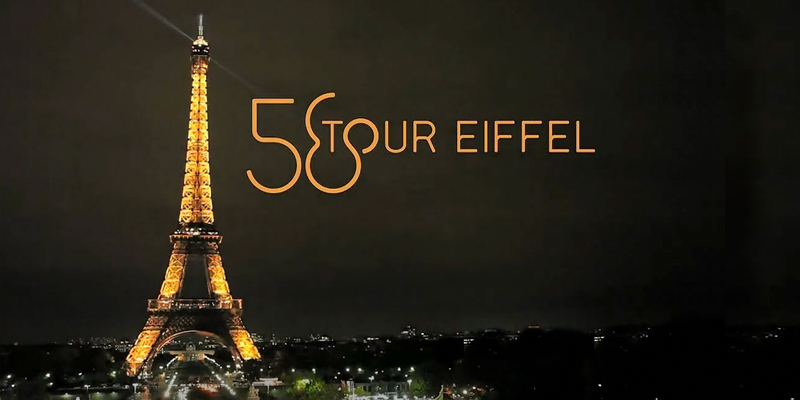 When in Paris why not take the opportunity to dine on top of the most popular monument in the world? Book a table at restaurant 58 Tour Eiffel with its spectacular food, wine, and views above Paris. For this evening you will have a priority access pass to the Tower that gets you on the express elevator to the restaurant on Level One. After dinner you are free to take the stairs to Level Two for an even better view.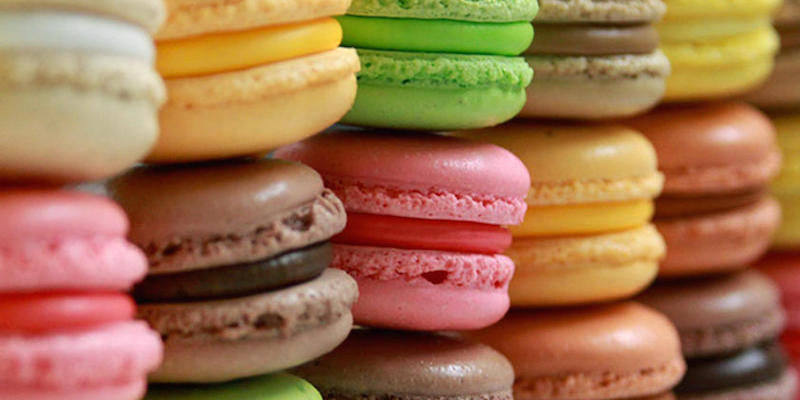 These heavenly, melt-in-your-mouth confections were created in the 1930s but are the current rage in Paris. It's a dream come true to attend a cooking class in Paris where you learn to make your own delicate meringue-based morsels. Class size is limited to eight people, so you get lots of individual attention. Your reward? Your own box of macarons to take home.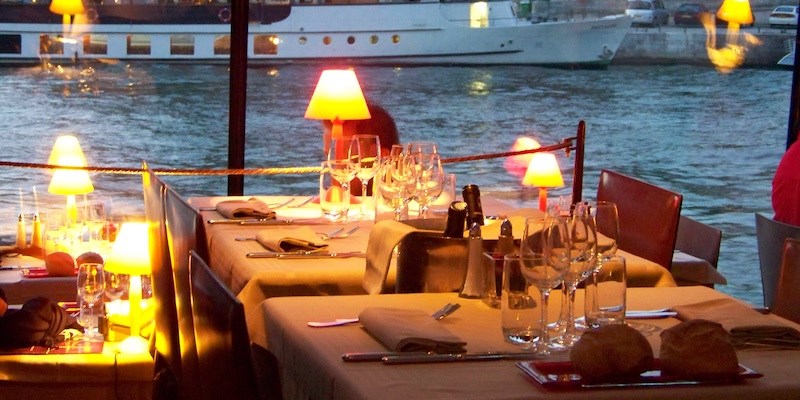 Imagine taking a leisurely cruise down the Seine in a bateau… while being served a 3-course gourmet meal prepared by a team of French chefs. Well, imagine no longer — all the details of this fabulous food activity have been arranged including round-trip transportation to and from your hotel.
Top Events in Paris
Things to Do in Paris January 2020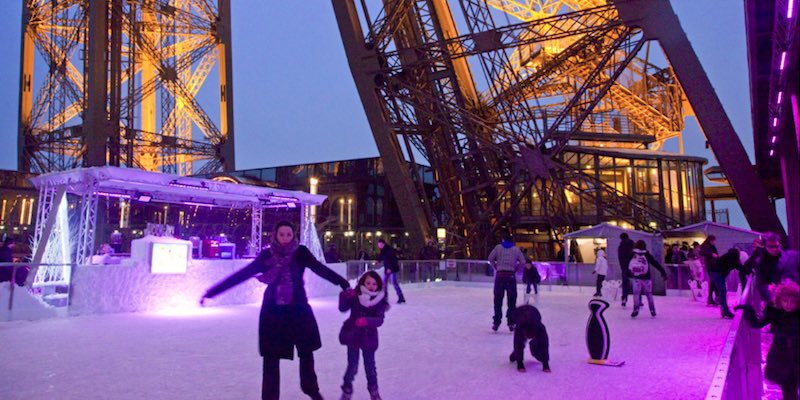 New Year's Day is Tuesday, January 1, 2020. As this is a French National Holiday most shops, services, museums & restaurants will be closed.
January Sales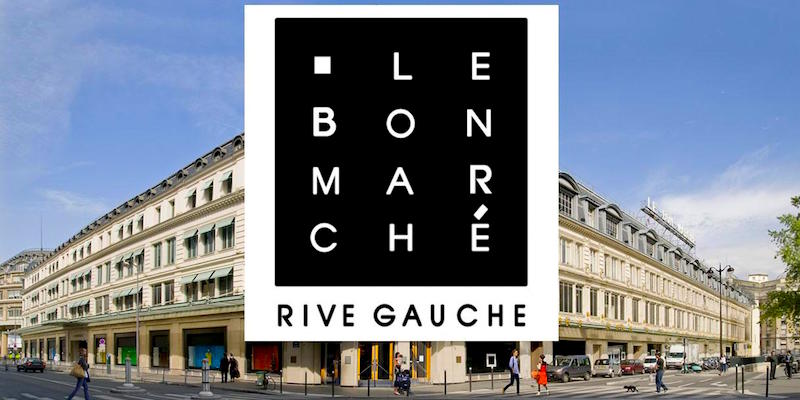 On your mark, get ready, shop! On January 9, 2020 one thousand Paris boutiques and grands magasins commence the annual January sales. France being France, even store sales must be authorized by the préfectures of each département (local government). It's hard to describe the shopping frenzy that the January sales inspire. Here are a few of our favorite department stores:
• Printemps…
• Le Bon Marché…
• Galeries Lafayette…
Paris Fashion Week January 2020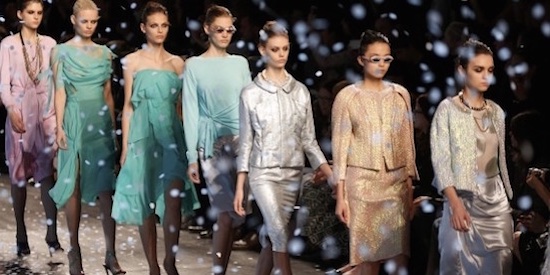 Although you can't buy tickets to the fashion shows, if you hang out in the trendy bars around the Carrousel du Louvre you might have a celebrity sighting. Be on the lookout for Jean-Paul Gaultier, Vivienne Westwood, Karl Lagerfeld, and a collection of tall, thin models. (Or is that a mirror you're looking in?!)
• January 15 to 24, 2020
• Information…
Maison & Objet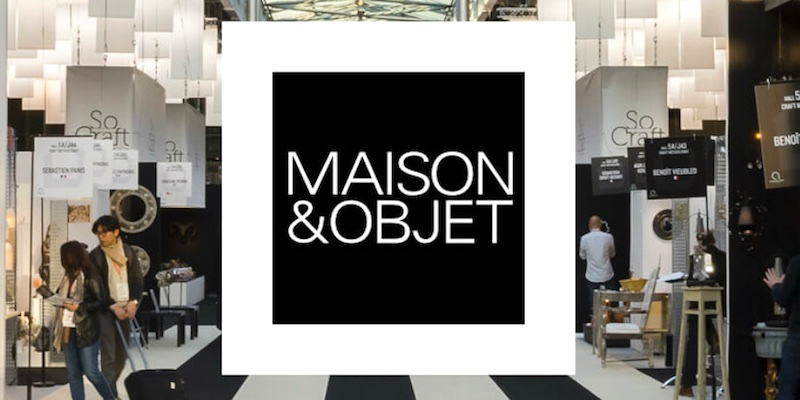 Discover the latest trends in decoration, design, furniture, accessories and textiles under one roof.
• Paris Nord Villepinte
• January 18 to 22, 2020
• Information…
What's On at the Museums
Things to Do in Paris January 2020
Renoir Father & Son – Painting & Cinema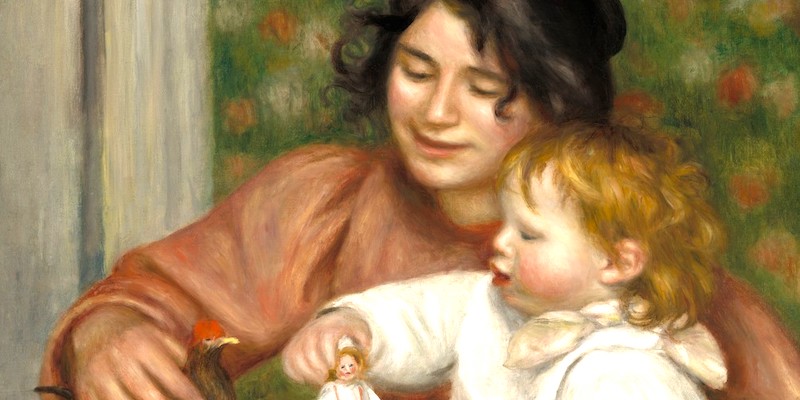 Two artists — one a famous painter, the other a groundbreaking filmmaker. Father and son. This fascinating exhibit explore the work and relationship of Pierre-Auguste Renoir (1841-1919) and his son Jean Renoir (1894-1979): the themes they shared in common, their differences, and how a famous father influences a famous son.
• Musée d'Orsay
• Ends January 27, 2020
• Information…

Private Collections Of The Impressionists
Sixty works, some seen for the first time, by Monet, Degas, Caillebotte, Renoir, Rodin, Camille Claudel, Seurat, Gauguin, Van Gogh, Redon, Vuillard, Bonnard, and MatiThis is one show we wouldn't want to miss.

Dorothea Lange
The long-awaited retrospective at Jeu de Paume. This is going to be huge.
Jeu de Paume
Ends January 21, 2020

Color Engraving in Europe in the 16th and 17th Centuries
Sully Wing, Louvre
Ends January 2020