The Top Three Day Trips From Paris To The Champagne Region
One of the joys of being in Paris is that you are so close the the Land of the Bubbly — the Champagne Region. We heartily recommend you spend a day discovering the wonders of this effervescent beverage and the land where it's grown. Champagne (the region) is, in fact, the only place in the world that champagne (the sparkling wine) can be produced.
Luckily, arranging a day trip from Paris to Champagne and back is simplicity itself. In this article we review the best of the all-inclusive tours. From meeting small family producers to visiting grand champagne houses to learning about the intricacies of creating the most celebrated beverage in the world, it's a day you're going to remember for a long time. Of course, there will also be plenty of tasting along the way! Everything is included — there's nothing for you to do but relax and enjoy the ride to the magical kingdom of Champagne.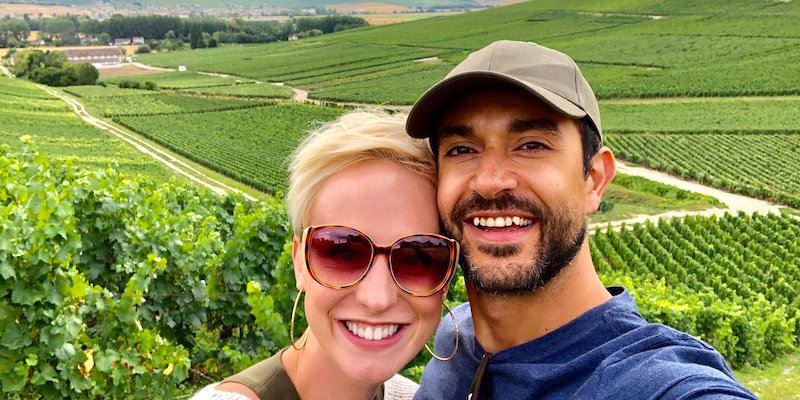 The day begins when your driver picks you up at your Paris address and whisks you away in a comfortable Eurovan to the magic Land of Bubbly. Drive through rolling hills and vineyards to the capital of Champagne country, Reims, where you will discover how the grapes are grown, how the wine is made, and taste the most famous product of the region.
This visit to the Champagne region includes visits to three producers, exploration of the cellars, and multiple guided tastings to help you discover the subtleties of champagne, — plus a 3-course lunch with a change pairing at a family-run Champagne estate. Before you are returned to central Paris, the day concludes with a champagne Masterclass conducted by your expert guide. All in all, a day you're going to remember for years to come.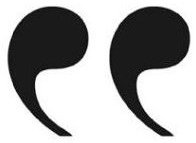 An excellent tour, from the moment our guide picked us up with fresh croissants in the early morning hours to the easy drop off at the end of the trip. We especially loved seeing the variety of production methods between the big houses and the smaller local producers, and of course tasting all the differences in each location. An absolute blast."
– 5-Star Review
2. Small-Group Wine-Tasting Day Trip to Champagne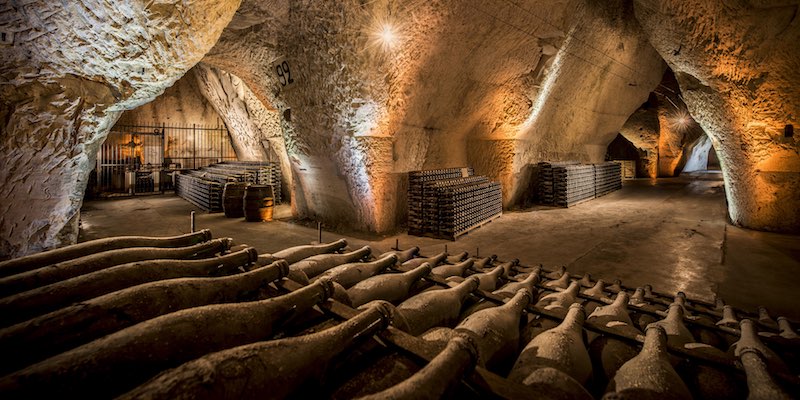 This is a similar, highly-recommended and well-liked day tour from Paris to Champagne. Your small group travels in a pleasant minivan with an experienced driver/guide. In this version, though, you meet up with your driver at a central location in Paris.
Travel along the wine route to the Champagne Region to visit a mix of famous producers and smaller, family houses, with lots of guided tastings. During this full day you'll have lunch, revel in the beauty of the region, and learn all about how champagne is made.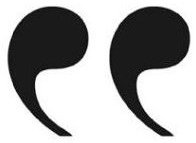 Great tour of one large champagne house and two smaller ones. An exceptional guide who was very knowledgeable and friendly. The small group size allowed for a much more intimate experience than larger tours. Lunch was great in a beautiful setting and we were able to sample many different champagnes throughout the tour."
– 5-Star Review
If you really want to go deep and have a more personal Champagne experience, we recommend a private day trip where your driver picks you up at your Paris address for a full day of tasting and exploration.
At small family estates, or at important brands like Veuve Clicquot, Pommery, or Taittinger, learn how to identify different champagne styles; about the grape varieties use to make the bubbly; details about fermentation times, metal vs barrel aging; and about the mysterious and important concept of terroir. There will be numerous individual tastings as you visit different subregions of Champagne. Note that, although this is a VIP tour, tasting fees and lunch are not included in the cost.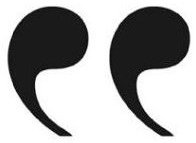 We visited a small champagne house first before proceeding to Moët and Chandon. Philippe, the tour organizer, was very gracious and is the one who suggested the small champagne house as well a restaurant for lunch. Being from the region, he knew everything and advised us what to do and what to see. He even took us by the church where Dom Perignon was a monk as a bonus! The car was a six seater Mercedes and very comfortable. I highly recommend champagne tours with Philippe."
– 5-Star Review
Champagne Quotes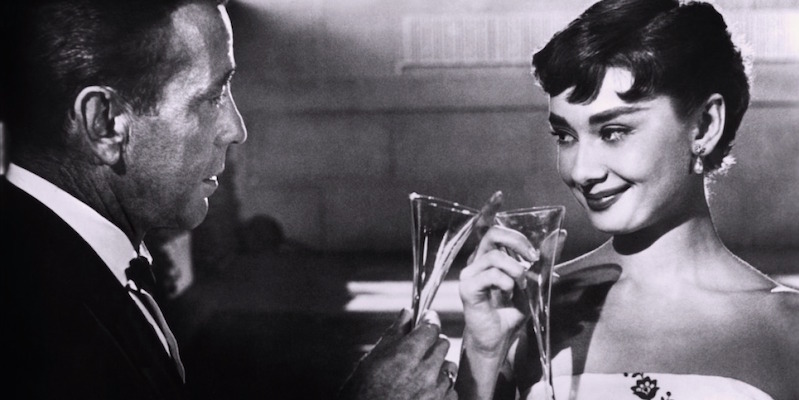 "Champagne is the only wine that leaves a woman beautiful after drinking it."
– Madame de Pompadour
"Champagne is always a good idea."
– Audrey Hepburn
"I only drink champagne on two occasions: when I am in love and when I am not."
– Coco Chanel
"My only regret in life is that I did not drink more champagne."
– John Maynard Keynes
"A single glass of champagne imparts a feeling of exhilaration. The nerves are braced; the imagination is stirred; the wits become more nimble."
– Winston Churchill
"I drink champagne when I win, to celebrate… and I drink champagne when I lose, to console myself."
– Napoleon Bonaparte
The Most Popular Champagne Brands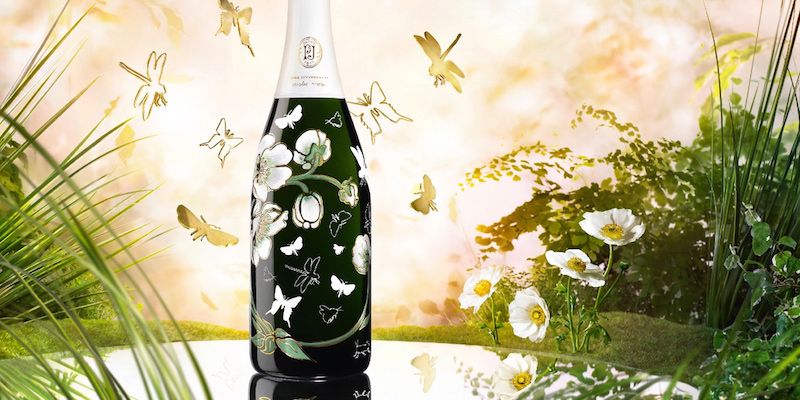 Although you may be most familiar with champagne produced by the Big Houses (see list below), in reality there are hundreds of small, family-owned champagne producers. But it's the big brands — because of wide distribution, sheer size, and a pretty darned good product — that dominate the list of most popular bubblies. According to our sources, here the top ten brands based on popularity. Our preference? We would probably reverse this list!

Champagne Fun Facts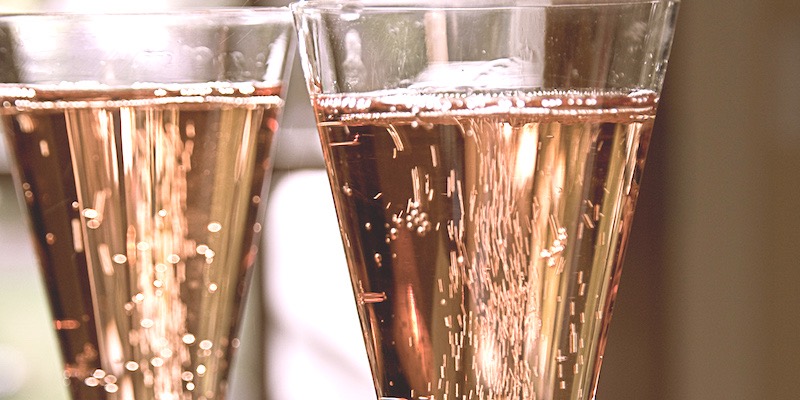 Capital C "Champagne" is the region, "champagne" is the wine.
There are an astounding 200 million bottles of champagne stored in the 155 miles of caves beneath Reims. (Just have to pop into the basement… be right back!)
During World War I, French soldiers at the front line in Champagne were allotted a bottle of bubbly every day.
Only wine made in the Champagne region can be called champagne. Other countries and other regions of France must settle for "sparkling wine" or a similar term. (We've always preferred "tinkle".)
Champagne is one of the northernmost major wine producing regions in the world.
Champagne is primarily made from three grape varieties — pinot noir, pinot meunier, and chardonnay.
Know how many twists it takes to remove the wire champagne cage? 6 half-turns. Always.
Méthode Champenoise is the traditional method of how champagne is made. After primary fermentation and bottling, a second fermentation occurs in the bottle. Even if other regions make their bubbly the same way, they have to call it Méthode Traditionelle.
There are 50 million bubbles in a bottle of champagne. We counted.
Champagne goes especially well with salty, fatty foods. Think caviar, potato chips, or our favourite — deep-fried calamari. The sweetness in strawberries or desserts can destroy the delicate flavors of champagne.