Make The Most Of Your Time At The Louvre With Skip-the-Line Tours
How To Skip The Long Lines At The Louvre
"Skip the line, go directly to the Mona Lisa." Those are words we love to hear, especially since the museum where Mona lives is visited by nearly ten million people every year. As you know, what we don't love is standing in long lines. That's why, whenever we visit the Louvre, we book ourselves a skip-the-line guided tour. We get in fast, see more, and learn a lot. Here are the best ways you, too, can do just that.

Our Top-Rated Museum Tours in Paris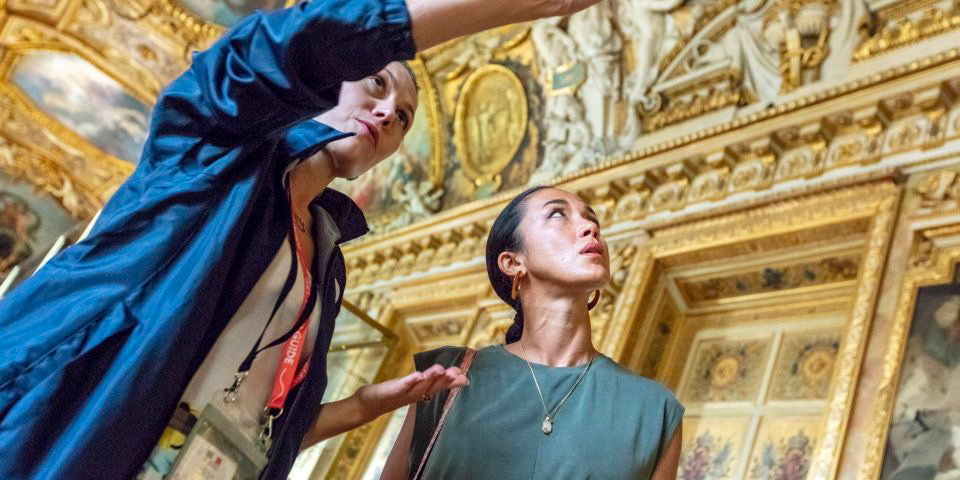 The Louvre is very, very popular, and rightly so, but that means long lineups. Luckily, though, you can grab priority access by booking this guided tour, especially designed to feature the most famous works, the ones you must see when in Paris. Don't waste your time in line or get lost in the mammoth 60,000 square foot museum — see it like a Paris VIP on a guided tour with no more than six people .
What's even better is that now you're inside the Louvre, you can stay as long as you want after the tour ends. Revel in 4,000 years of the history of art, going all the back to Egypt and the ancient Greeks. Take a break for lunch, then spend some time with the masterpieces of the Italian Renaissance and view the royal crowns of French emperors and kings.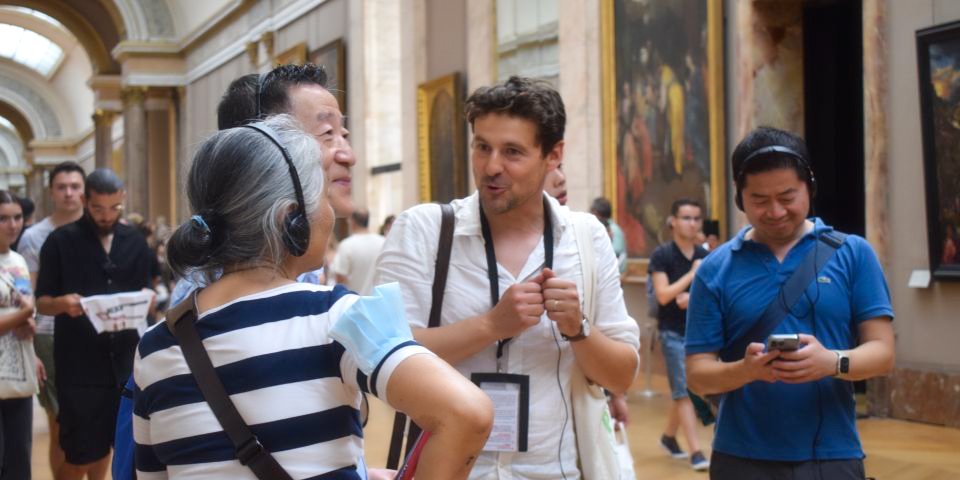 This well-liked tour gets you priority-access to get inside quickly and go directly to the most famous works of art — Venus de Milo, Nike of Samothrace, and of course, the Mona Lisa. Once the tour concludes, you're able to continue exploring the Louvre Museum on your own. You can choose from a small-group tour or a private tour for just you and your party.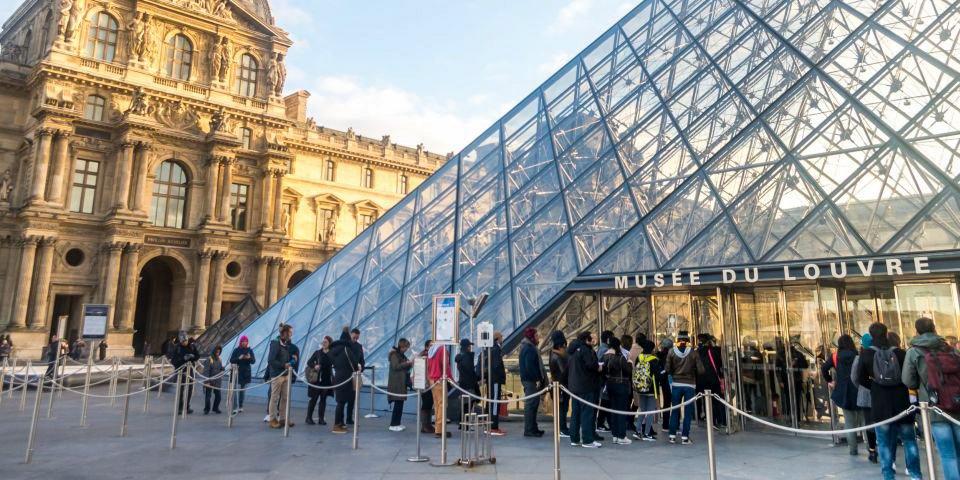 Make a beeline to some of the most famous artworks where you get a quick art history lesson from your English-speaking guide. You stop at the Venus de Milo, then over to Nike of Samothrace and of course, Leonardo da Vinci's masterpiece, Mona Lisa, and perhaps David's famous painting of The Coronation of Napoleon.
The guided tour also take you to other iconic works, then, when the tour ends, you're free to explore the rest of the museum for as long as you desire. To us, the most important thing is that you've managed to skip the line. We'll say it again, being able to avoiding spending hours in long lines is worth the price of any tour.