Paris Ballet 2022-23 Calendar – Ballet de l'Opéra At Palais Garnier
With over 180 performances a year by the Paris Ballet Company, you can catch a performance during their long season that extends from September to July. Just being inside the gorgeous Palais Garnier or the modernistic Opera Bastille is a feast for the eyes, but add to that a performance by the top dancers in the field, and it will become a dazzling memory.
Be sure to check the updated ballet schedule to find out what's on at Palais Garnier when you'll be in Paris, and to book your seats in advance.

Month-By-Month Guides To Paris Activities & Events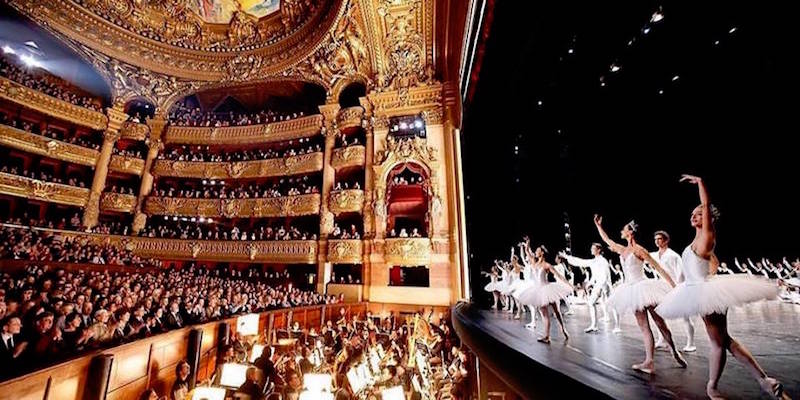 Our favorite way of seeing the stunning Palais Garnier is by attending a ballet performance there. It gives us the chance to see the building alive with people and performers.
To ensure you get seats at a performance of the Paris Ballet order your tickets online bin davance There are other performances also staged at Palais Garnier so, if a ballet isn't available on your dates, take in a recital, a light opera, or another concert.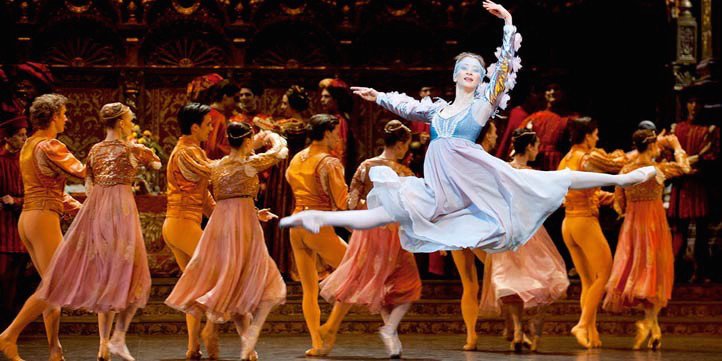 The national ballet company of France is known as Paris Opera Ballet. While most ballet performances in Paris are held at Palais Garnier, there are a number of performances staged each year at the national opera house, Opera de la Bastille, or simply Opera Bastille. As its name implies, though, Opera Bastille is best known for the operas it stages.
About the Paris Ballet Dancers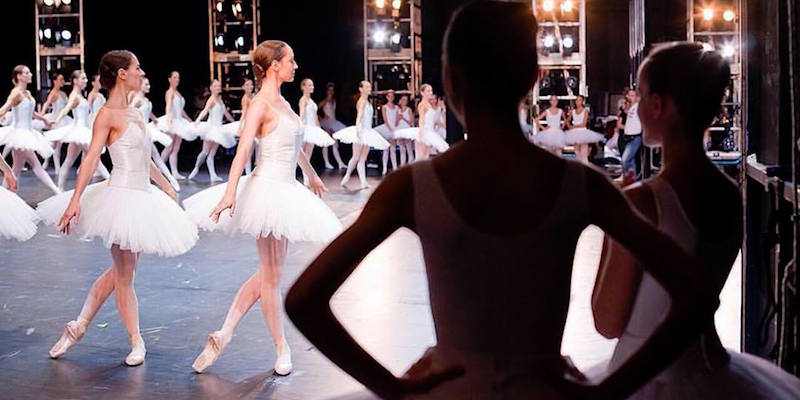 The oldest national ballet company in the world, the Paris Ballet is also one of the youngest. That's because the average age of the ballet dancers is just 25 years and, because they are civil servants, they must retire at age 42, even if they are at the top of their form. That doesn't necessarily mean their dancing career is over. Many dancers are invited as guests by other companies. For example, Nöella Pontois made her last performance in The Nutcracker when she turned 50.
Most of the dancers at the ballet come from the Paris Opera Ballet School and enter the company at the corps de ballet level of quadrille. Each year, there is a competition to fill the few remaining spaces in the company. The annual corps de ballet exam also allows dancers to move up the ranks of the hierarchy: quadrille, coryphée, sujet, premier danseur, and etoile. Currently, there are 154 dancers, 16 premieur danseurs and 16 stars.
Etoile, or star, is used to describe a principal dancer in many ballet companies, however at the Paris Ballet, it is a prestigious title, and is at the discretion of the director. An Etoile must have star quality, and possess a certain magic that makes you unable to take your eyes off of him or her.

Paris Opera Ballet History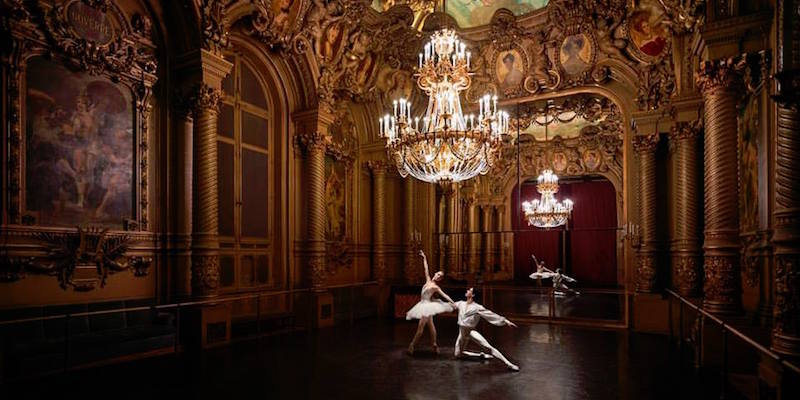 The roots of the Paris Opera Ballet go back to the dances and practices of court life of Louis XIV of the late 1600s. In 2013, the school celebrated its tricentennial.
Today, most ballet performances are held at the Palais Garnier, a magnificent theatre built between 1861 and 1875 by architect Charles Garnier. Its majestic gilt finishes and grand staircases were engineered to allow the rich and famous to admire themselves and others during the long intermissions.
A performance at the Palais Garnier should be on your short list of things to do. With over 180 performances a year, you can catch a show during their season that extends from September to July. Just being in the gorgeous Palais Garnier is a feast for the eyes, but add to that a performance by the top dancers in the field, and it will become a dazzling memory.
What's in a Name?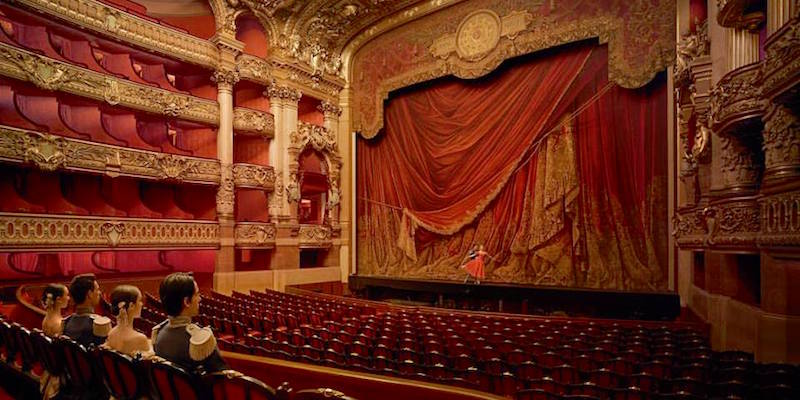 Ballet de l'Opéra de Paris is its official French name, and it can be quite confusing to distinguish between Paris opera & ballet — for good reason.
Since its beginnings in the 17th century, the name of the company has changed several times. In 1661, Louis XIV founded the Académie Royale de Danse (Royal Academy of Dance). Then, in 1669, Louis granted permission to form a separate academy for opera called the Académie d'Opéra (Academy of Opera). The following year, that company added dance to the repertoire, calling it the Académie Royale de Musique.
In 1713, the Paris Opera Ballet School (École de Danse de l'Opéra de Paris) opened. A century and a half later, in 1875, the group moved to its permanent home at Palais Garnier. The majority of ballet performances take place at Palais Garnier.

Paris Ballet Information

What to Wear to a Paris Ballet
You'll want to look your best, as you are likely to be surrounded by chic Parisian men & women. Here's your chance to bring out your finest opera coat, shoes or pashmina shawl. Elevate your attire. Jeans & casual wear aren't your best choices.

Getting to Palais Garnier
Located in the 9th Arrondissement at Place de l'Opera, it is easily accessible by Metro, bus & RER.
Address – Place de la Opéra, 75009
Metro — Opéra (lines 3, 7, 8)
RER — Auber(Line A)
Bus — 20, 21, 22, 27, 29, 42, 52, 66, 68, 81, 95