Paris Airports – What You Need To Know About Charles de Gaulle (CDG)
You've landed in Paris! Here's what you need to know upon arrival. There are two Paris airports — Charles de Gaulle (CDG), northeast of the city, and Orly to the south. Orly was the original airport in Paris but today is used mostly for domestic flights. Charles de Gaulle Airport (also know as Roissy, after the nearby town), is where all flights from North America arrive in Paris. It's at this airport that you will go through customs, pick up your luggage, and meet your private driver catch vehicle or catch a train to the center of the city.

Discover What's On When You're Here...
Discover What's On When You're Here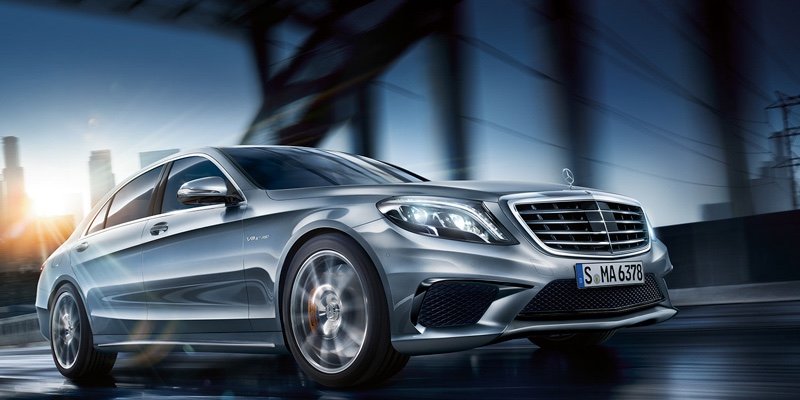 Know what's going to happen when you land at Charles de Gaulle airport by arranging private transportation into Paris. WE don't know about you, but the end of a long journey, we can use a little TLC once we're finally let off the plane. With a private transfer your driver meets you on arrival, helps with your luggage, and takes you directly to your Paris hotel in a private, air-conditioned sedan. THAT'S the way to start your vacation in style!
Charles de Gaulle Airport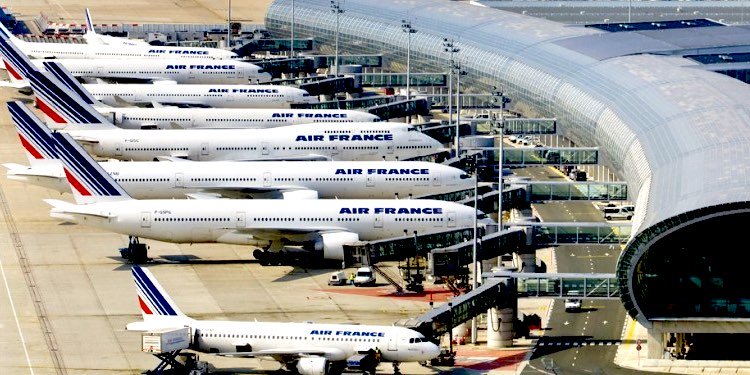 CDG is the biggest airport in Europe, and one of the busiest in the world, with over 70,000,000 passengers going through its terminals every year. Although there have been improvements in recent years, the passport control line-up at Charles de Gaulle Airport can still be long. Don't worry, though, the line usually moves fast. Just make sure you're in the right line. There is one queue for EU Passports (European Union) and one for non-EU passports. Choose the non-EU if you're from the US or the UK or Canada or Australia, etc.

Navigating Charles de Gaulle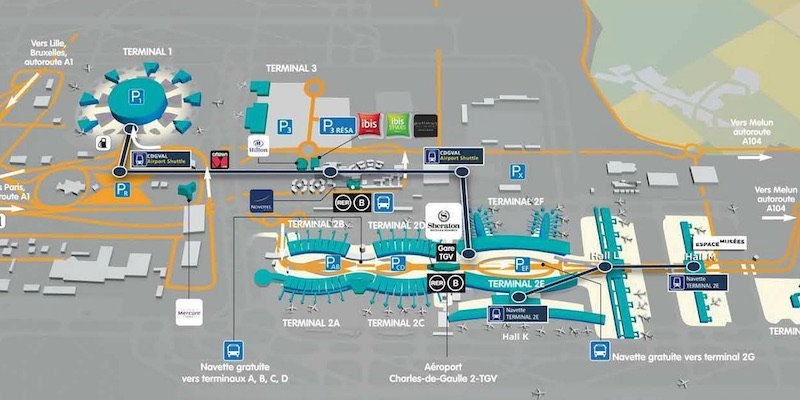 Click to view a large-size map of CDG terminals
CDG is a sprawling airport with a confusing number of terminal designations, from Terminal 1 to Terminal 2A through 2F. Terminal 2, in fact, is really a collection of seven terminals, with a few extra sub-designations like 2F-1 to make matters even more confusing. An additional terminal, S4, opened in recent years. It's connected to terminal 2E and also handles long-haul flights, particularly wide-bodied planes. It is used for flights by Air France and its partners.
But, not to worry. Check your ticket information before you leave home to find out what terminal your airline is using. Most North American airlines generally arrive at and depart from terminal 2A, and that's an okay terminal, easy to get around. The airline we use and recommend Air France, which flies out of the newer 2E. If you've arranged to be met by a shuttle van or private car they'll know where to find you from your flight number. A private driver will, in fact, meet you at your exit gate.
We find the new terminal maps at the CDG website to be very helpful.

Charles de Gaulle Terminal 2G Special Info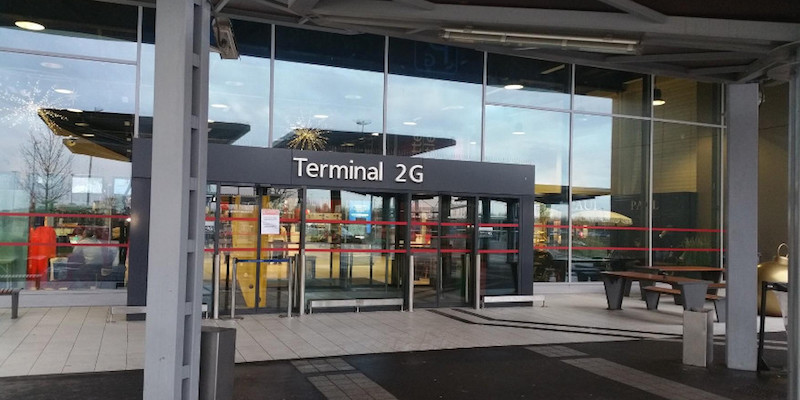 If you are continuing on from CDG to certain European destinations (Air France to Florence is one example) you will need to transfer to terminal 2G, which lies quite a ways outside the other terminals in the "2" complex. (You can see it at the far right-hand edge of the full-size terminal map.)
Insiders Tip — If you're traveling with small children or if you are disabled, you can move to the front of the line at Paris airports. Look for an airport worker or official and explain (gestures also work). It's a nice French custom and people will make way for you.
To get there, follow the directional signs inside your arrival terminal and you will end up at a bus stop, where you can catch the free shuttle to 2G. You don't need to worry about your luggage, it will be automatically transferred. The same information applies for distant Terminal 1 and Terminal 3, which are used by certain other inter-European flights; for instance Vueling Airlines flights from Barcelona.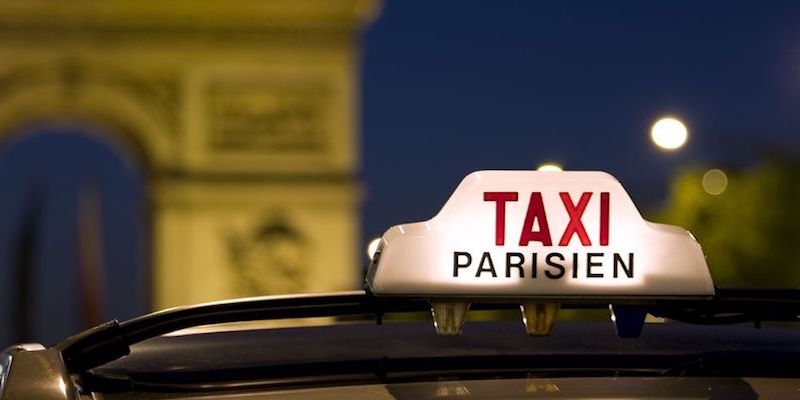 Although, as you know by now, we prefer to book private transportation, taxis remain the most common means of getting from the Paris airports into the city. So, before you leave home read our complete guide to catching a taxi at Charles de Gaulle airport. Then travel easy!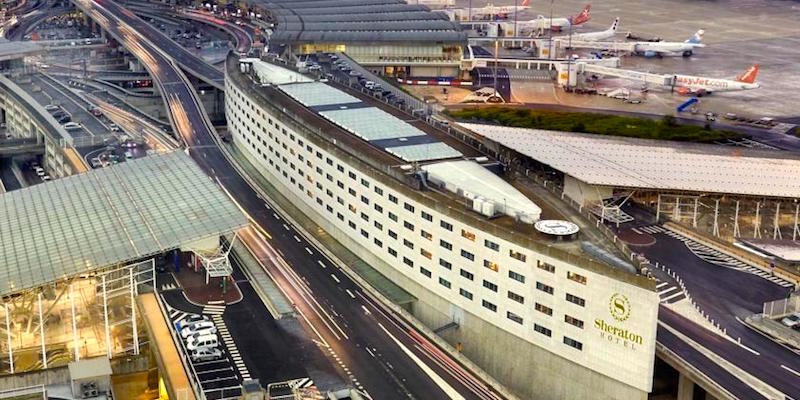 Have an early flight or an unexpected delay? The good news is that the best Paris airport hotels are convenient, stylish and affordable.