Visiting Paris? Here Are The Top Things Travelers Need To Know.
Want to feel more like a traveler than a tourist on your next trip to Paris? Then remember these top Paris tips that we've been collecting since our first trip to France over two decades ago. The first thing we learned was that Parisians are welcoming, but their culture is different from ours. Appreciate that key point and you'll have a better understanding of Paris customs and daily life. It's easy to fit in. Adopt these essential Paris tips and you'll transform from tourist to traveler.

Our Top-Rated Paris Experiences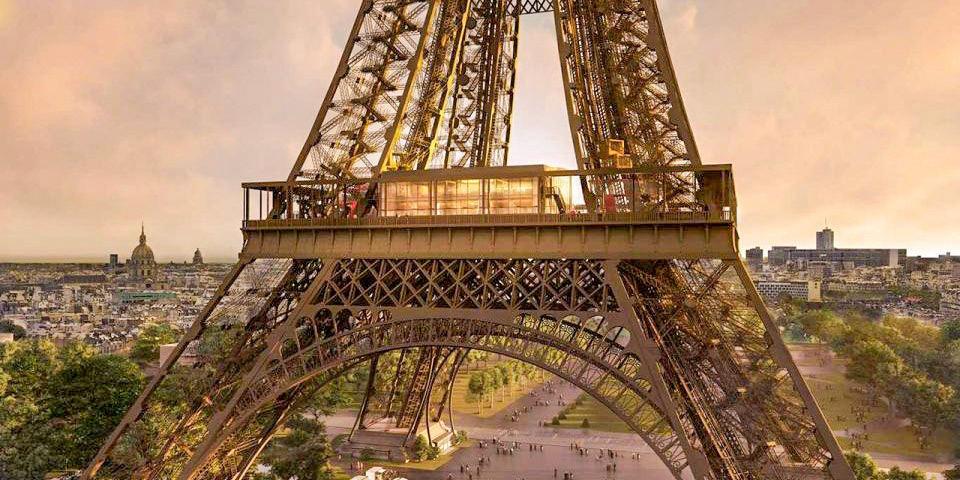 Our Top 10 Paris Tips For Travelers

1. Learn to say "Bonjour"
To everyone. All the time. It shows that you're trying to be part of French culture. Say bonjour whenever you walk into a store, restaurant, shop, the taxi driver, the vendor in the market stall. Say it every time you return to your hotel and pass the front desk. Say it… well, you get the picture.
2. Learn to say "Au Revoir"
…When you leave any store, restaurant, shop, the taxi driver, etc. It's the polite companion piece to bonjour. You might even say it to the table of diners closest to the door as you leave a restaurant. We've been seated there and spent the entire evening au revoir-ing every other diner as they departed and greeted us.

Discover What's On When You're Here...
Discover What's On When You're Here

3. Les 4 Mots Magiques
The only four things you need to know how to say in French are — 1) bonjour, 2) au revoir, 3) merci and 4)pardon. Those are the four magic words. You'll be miles ahead of most other visitors and you'll be treated better. You've become a traveler.
4. Be Food Bold
Language lesson out of the way, let's talk food. Be bold and adventurous when it comes to dining in Paris restaurants. Try duck confit, escargots, roasted quail or pigeon. And, of course the fantastic desserts.
5. Mangez Trois Plats
Eat three courses. Entré (starter), plat (main course), and dessert. That's what Parisians do. That's what travelers do. Food portions are much smaller than back home, so you'll be able to enjoy all the courses. Please — don't order salad as a meal, don't ask to split a plates, etc. If there is a set menu (called le menu), try it.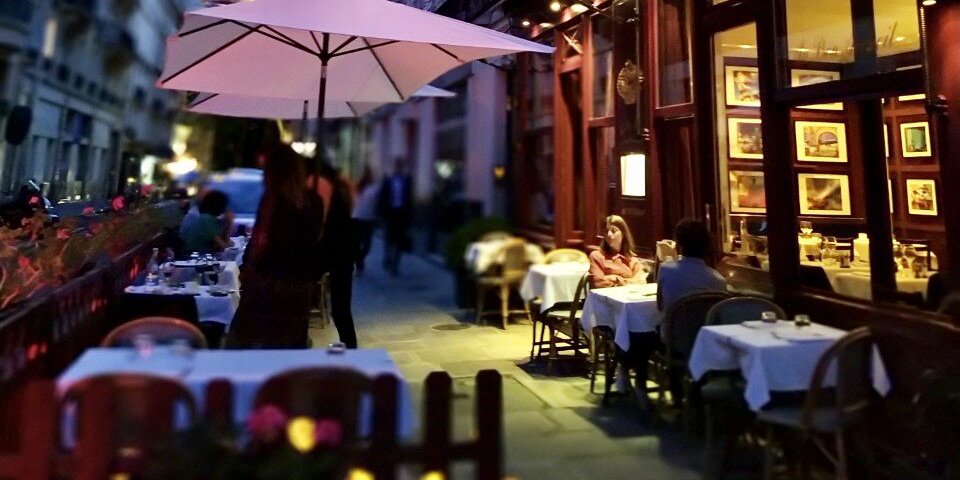 6. Petit-déjeuner
Breakfast (petit-déjeuner) is not a big deal in France. Drop into a nearby boulangerie or café for a croissant and coffee. Keep your appetite strong for a 3-course lunch or dinner.
7. Travelers Are Stylish
Wear your stylish clothes to lunch or dinner. Dress nicely for museums, shopping, and other activities. Remember: you're a traveler, not a tourist.
8. Banc on It
It's easy to get tired in Paris. Take mini-breaks during the day to rehydrate, relax, and soak in the 2,000-year-old beauty of the place. That's what all those benches (bancs) are for.


9. Travelers Speak Softly
Once you become a traveler it's easy to spot the tourists in restaurants. They're the loud talkers. Parisians speak softly in restaurants and keep their conversations private. So do travelers.
10. No Tipping in France
You do not need to tip in France. Servers (and other service providers) are already taken care of. At the bottom of a restaurant bill you see the words, "service compris". It means that a service charge is already included in the total. Your server, by law, will receive that amount as a tip. If the service has been extraordinary you might leave a bit of Euro change on the table, but you're not expected to add an extra amount to the bill.