60 Great Things To Do In Paris To Kick-Start Summer – June 2019
It's summer in Paris! Everything seems even more alive — with flowers in full bloom, street markets bustling, and so many absolutely fun things to do. A Parisian food walking tour will show off the best of the city — from boulangeries and chocolateries to secret epiceries where you find the best macarons. We also like to enjoy the soft summer evenings by getting aboard a Seine River dinner cruise.
Most Popular Activities
Things to Do in Paris June 2019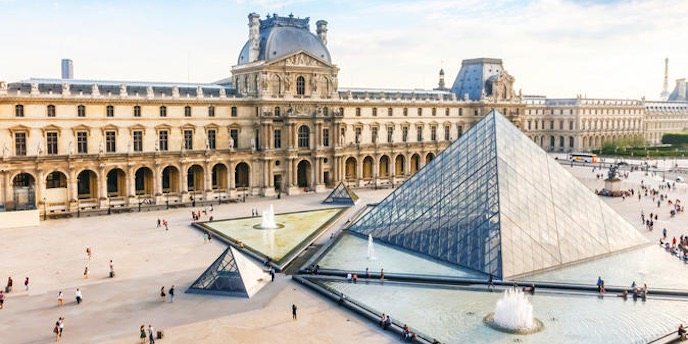 Nearly ten million visitors a year means there are always long lines at the Louvre. But why stand in line when you can book a skip-the-line tour that not only gets you in a lot faster, but takes you directly to the best and most famous works of art. Another tip — these tours sell out, so be sure to book early. Also see, How to Beat the Long Lines at the Louvre…

On the other hand, you might want to go for the tour of champions! This full evening activity combines three of our fave activities — being in Paris, viewing world-famous art, and wine tasting with an expert sommelier in the most popular wine cellar in Paris. You also get to skip the lines at the Louvre! Wine plus art plus skipping the lines. Is it any wonder this is our favorite?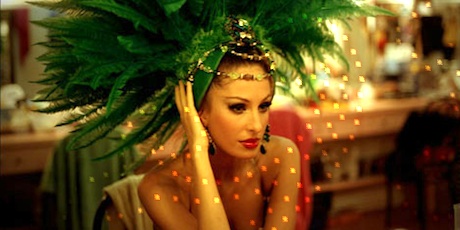 Travelers love this complete night on the town. Start the evening at the Eiffel Tower for dinner 200 feet above the City of Lights. Then it's time to see the lights of the city riverside, on an evening cruise on the Seine. Finally, enjoy the show at Moulin Rouge while sipping champagne. All the details are taken care of for you. Also see, The 6 Best Evenings In Paris…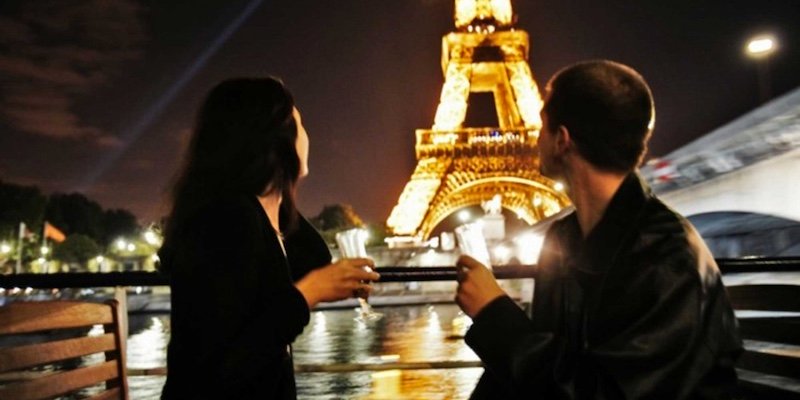 Is there a better way to celebrate in summer in Paris than a relaxing cruise down its romantic river? It's a wonderful way to see the city's sights from a fresh perspective. And, if you know us, you'll know that our very favorite is this champagne-fueled cruise along the Seine. A private sommelier will be on hand to pop the corks, pour the bubbles, and fill you in on tasting notes as you glide by the best of Paris landmarks.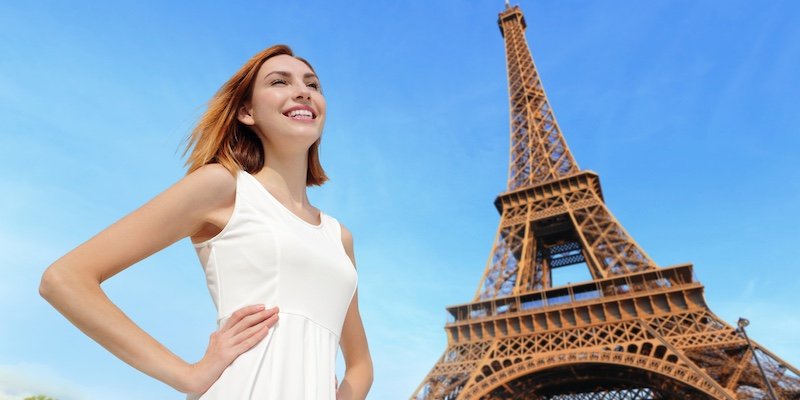 The Eiffel Tower gets eight million visitors a year, and that means long lines anytime, but especially in summer. The only way to beat the lines is to book a skip-the-line tour that whisks you past the lineups and up the tower. Luckily, we've found quite a few. Since availability and times tend to change regularly, the best way to approach a no-wait ET visit is to check with the Skip the Eiffel Tower Lines link below. Also see, Big List of Eiffel Tower Tours…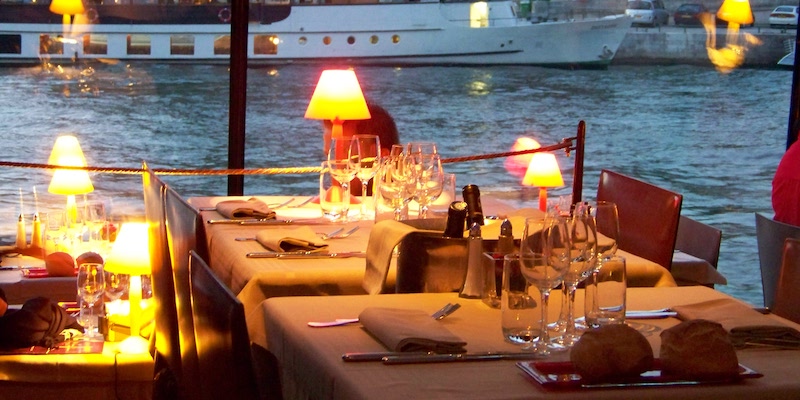 What's even better than a day spent cruising along the Seine? A nighttime dinner cruise, that's what! You'll find that everything looks better from a bateau sailing along the river at night. Famous landmarks will pass by as you enjoy a multi-course French meal with wine. Also see, The Six Top Dinner Cruises in Paris…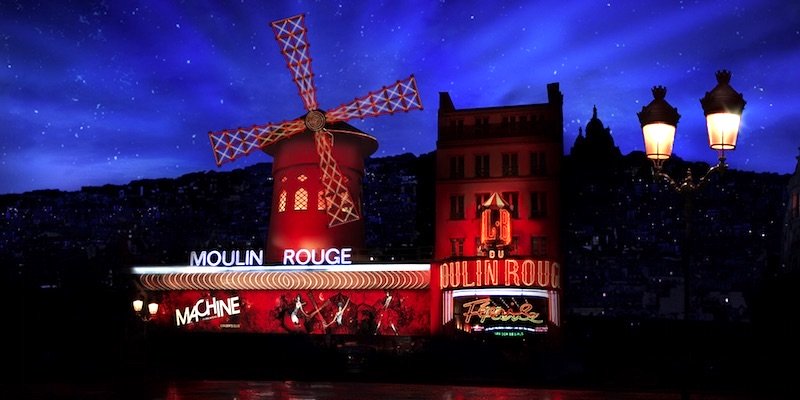 After 130 years the Moulin Rouge is still the hottest show in town. You'll discover why on a magical evening in Paris, starting when your driver meets you at your Paris hotel. Dine at the number-one rated nightclub in Europe, then take in the amazing cabaret show. No need to figure out how to get there or what to do when you're ready to leave, transportation is included. Also see, Seven Ways To See The Hottest Show in Town…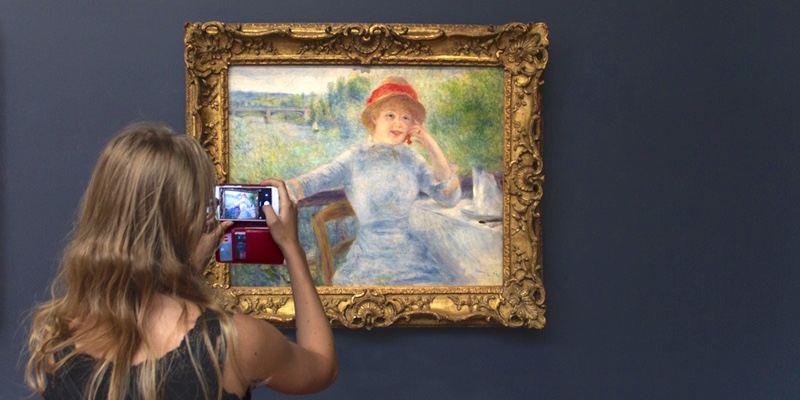 The Orsay Museum displays the greatest collection of Impressionist art in the world. All the masters are here — Manet, Renoir, van Gogh, Monet, Degas… the list goes on. Your art expert guide gets you past the long line-ups and takes you to the best the museum has to offer, offering in-depth explanations of each work. Also see, Our complete guide to Musée d'Orsay…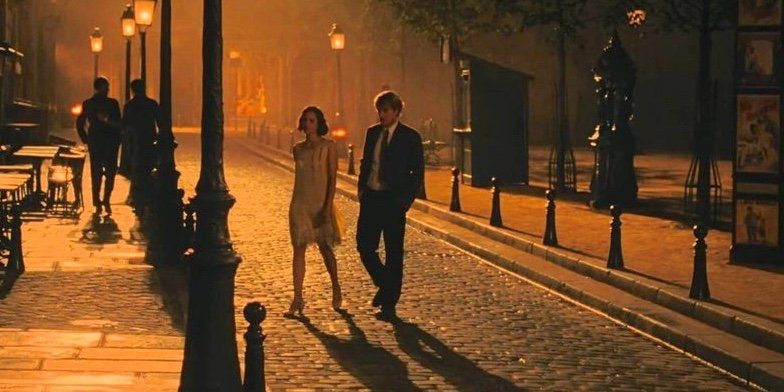 This is our readers' favorite creepy nighttime tour. Paris has over 2,000 years of mysteries and legends, so it's an action-packed evening. Your informative guide leads you down winding streets and hidden alleys in the City of Romance and Intrigue. You'll learn about ghosts, wars, eerie events. Also see, The 10 Best Walking Tours of Paris…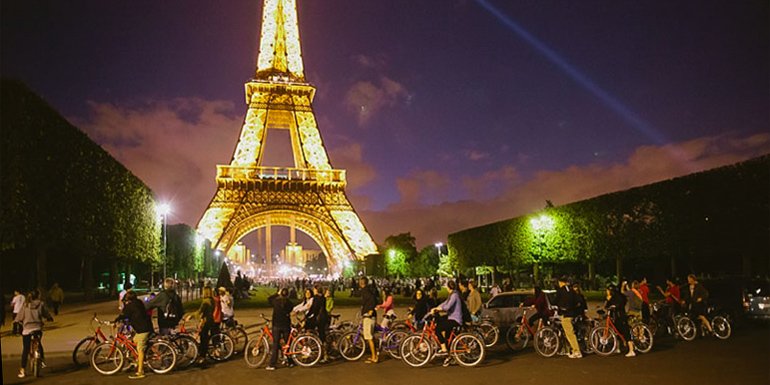 Paris Insiders Guide readers go gaga for this tour, probably because it's two great activities in one fun evening. Following your expert guide, cycle around the ancient and modern streets of the city, visiting the the Eiffel Tower, the Louvre, and the Champs Elysées. Cycling completed, hop on a river boat for a nighttime cruise on the Seine.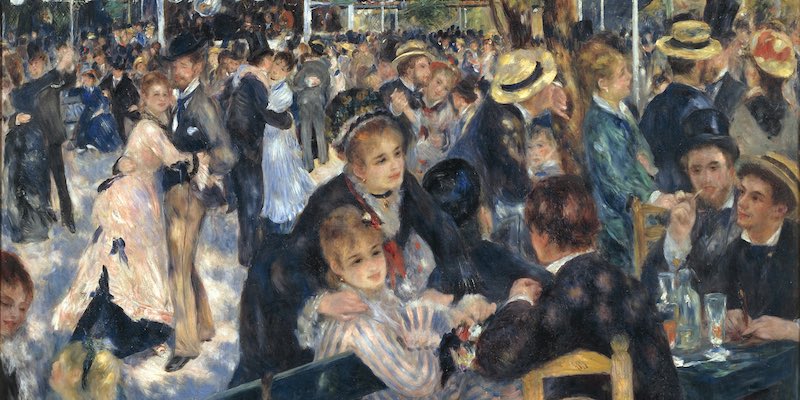 This art-lover's tour of Montmartre combines the fascinating setting of this hilltop quartier with the history of the artists who have lived here. Visit the house where Van Gogh lived, the famous windmill cabaret of Renoir, the site of Picasso's early studio, and more. Also included is a skip-the-line ticket for the famous Impressionist museum, Musée d'Orsay. This activity has hundreds of 5-star reviews, so be sure to book early,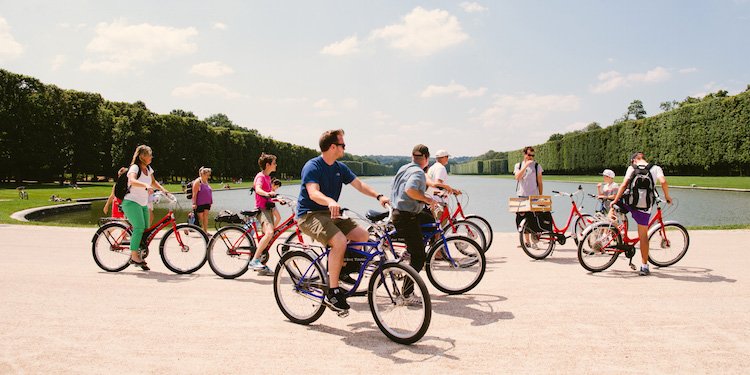 We love to kickstart summer with this 2-in-1 tour. Cruise the country around Versailles — your guide takes you through the forests and pastures, to the local market and then on to the gardens of Versailles to visit the historic buildings, including Marie-Antoinette's farm. Use your passes to explore the Chateau de Versailles as long as you like.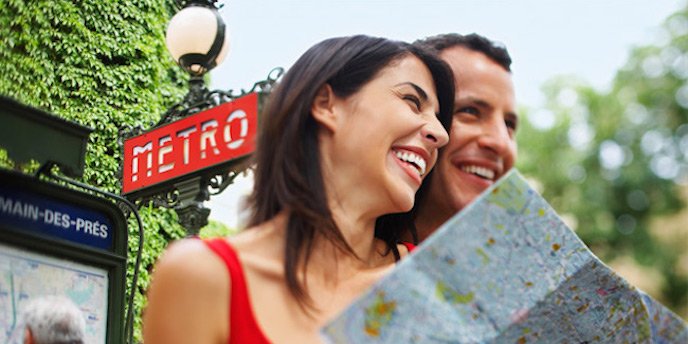 Who doesn't like to save time & money in Paris? Our very own Paris Insiders Pass gets you into the museums for free and gives you unlimited rides on the Metro. The big advantage, though, is bypassing the long Paris lines. If you've ever stood in line for hours, you'll appreciate how important that is. Even better, we've arranged special savings for our readers. Use the discount code INSIDERS5 for extra savings. Also see, Complete Guide to the Paris Insiders Pass…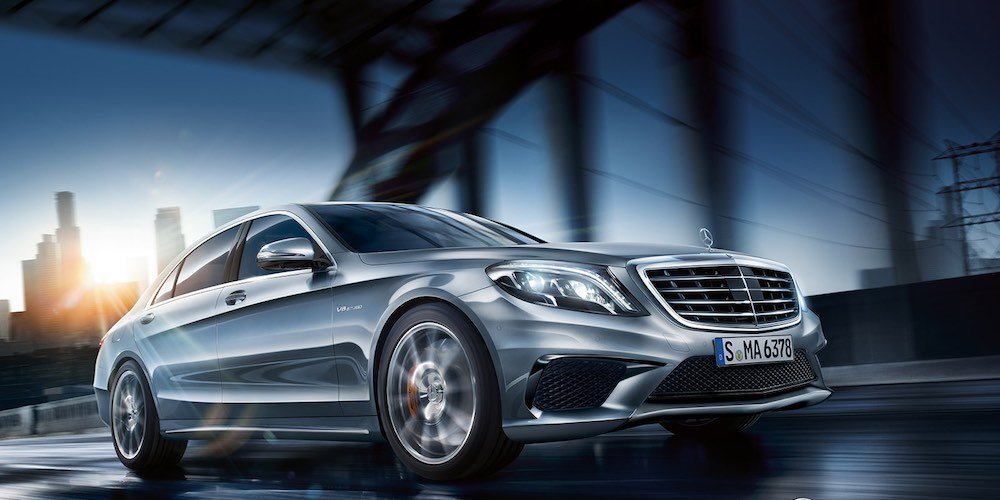 We want to share one of our best tips — before you leave home arrange your transportation from the airport into central Paris. It's comforting to be prepared and to know what's going to happen when you arrive. Easy and affordable is a shuttle van service right to your hotel. Or you might want to go with our best tip — a VIP private transfer in a luxurious Mercedes S-Class. Honestly, it's the only way to do it! Also see, Airport Transfers Complete Guide…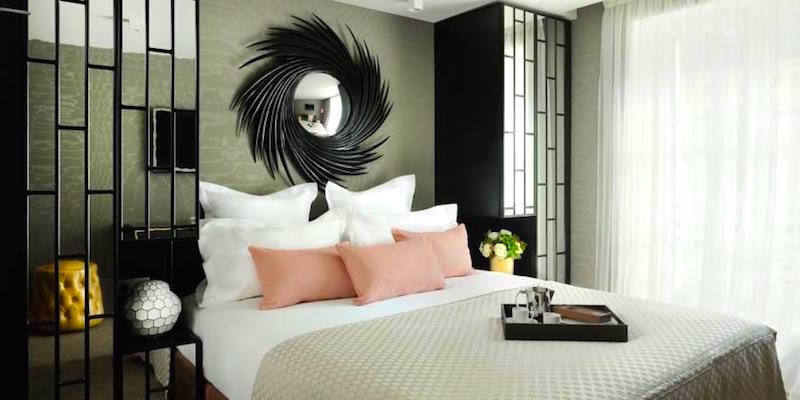 Who doesn't love staying on the Left Bank of Paris? Since Hemingway and the Jazz Age, the Left Bank has defined the essence of Paris. The Saint-Germain neighborhood is charming, and so are the best of the hotels in the quartier. In fact, here are our picks of the top 5 Left Bank hotels — with a couple of bonuses as well!
The Top Day Trips From Paris
Things to Do in Paris June 2019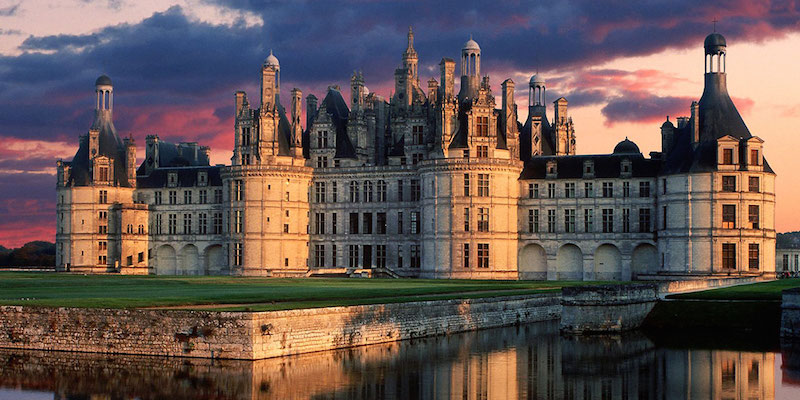 Sure, it's the former playground of royalty and home to some of the most magnificent castles in the world, but the Loire Valley also produces some of the best wines in France. See the most spectacular chateaux — Chateau Chenonceau and the amazing Chateau Chambord — and taste refreshing Sauvignon blanc, crisp Pouilly-Fumé and delicate Cabernet Franc wines over a leisurely multi-course French lunch.

Not thirsty? On this day trip you forgo the wine tasting and spend more time visiting Chenonceau, Cheverny & Chambord, the three most popular castles in the valley. Also available as a private tour.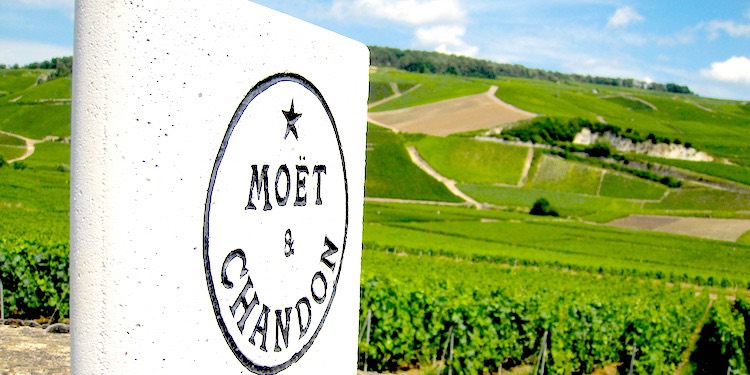 Only an hour from Paris is world-famous Champagne country. On this wonderful day trip you focus on the bubbly with guided tours and tastings at some of the most famous champagne houses. In between, enjoy lunch at a boutique winery. Sample as much as you want, your expert guide is doing the driving — door-to-door from your Paris hotel. Also available as a private tour. Also see, The 3 Top Day Trips to Champagne…

This small-group tour takes you directly to the Land of Bubbly for a full-day exploration. Running Mondays, Thursdays, Fridays, and Saturdays in June.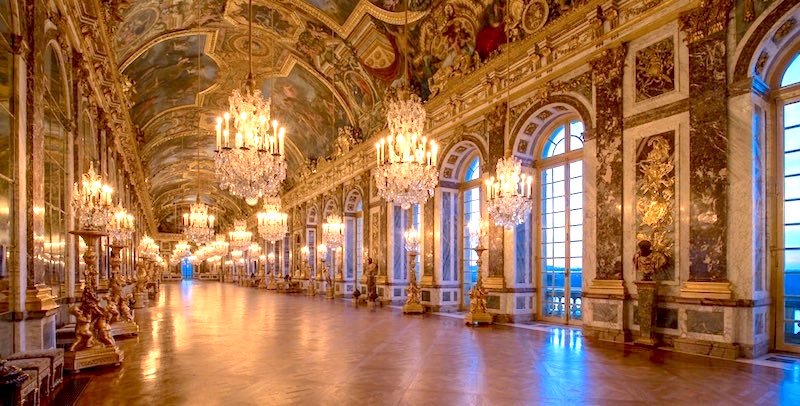 Instead of worrying about trains, brochures and guide books, why not go the royal route? From your hotel, your driver/guide takes you to the royal estate. Use your priority tickets to skip the lines and head directly into this grand chateau. Then, stroll through the stunning gardens until lunch (included) on the Grand Canal. Later there's time to visit Marie Antoinette's fantasy village farm and the Grand Trianon. Also, check for other dates in June…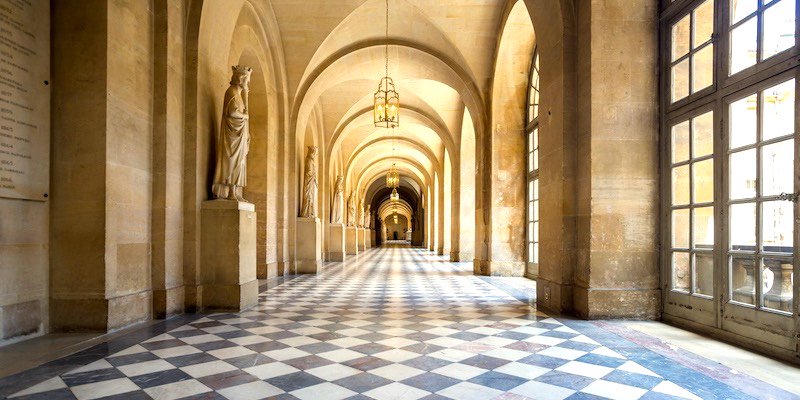 This is another one of our readers' favorite Paris activities and the #1 Versailles tour in the summer. Get access to the behind-the-scenes areas at Versailles that are normally reserved for dignitaries — Louis XVI's apartments, his personal library, the Royal Chapel (built for the wedding of Louis XVI and Marie Antoinette). Visit the Hall of Mirrors with a twist — you see it before the palace opens, before the angry mob arrives.

During June, experience the summer-only fountain show at Versailles on Tuesdays, Saturdays and Sundays. Choreographed to music from the court of Louis XIV. Not to be missed. This is a half-day tour that includes priority access to the palace. Tuesday, Saturdays, Sundays.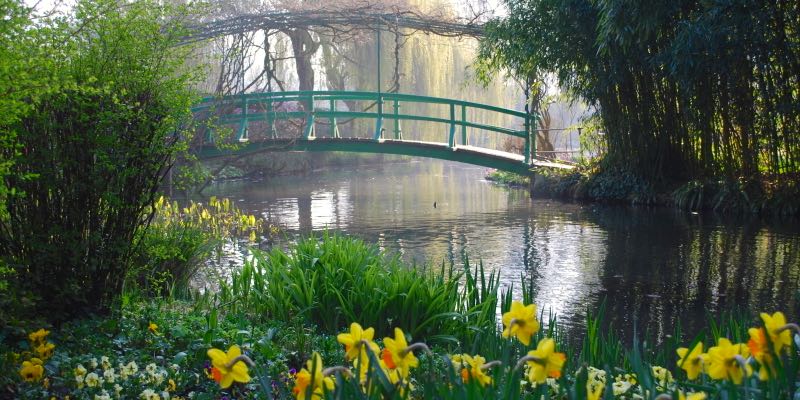 This full-day two-in-one activity takes you to two unmissable sights in one day — Monet's gardens at Giverny and the Palace of Versailles. It's a small-group tour (maximum 8 people) that includes pick-up at your Paris hotel. You see chateau and gardens of Versailles as well the luscious gardens of Claude Monet in nearby Giverny at their peak of perfection. Don't miss Monet's famous house and studio! Lunch is also included on this very popular day trip from Paris.

To concentrate on Monet and his house and gardens in Giverny, choose this affordable small-group afternoon tour that includes pick-up at your Paris address. Daily except Tuesdays & Thursdays in July. Private tours are available everyday.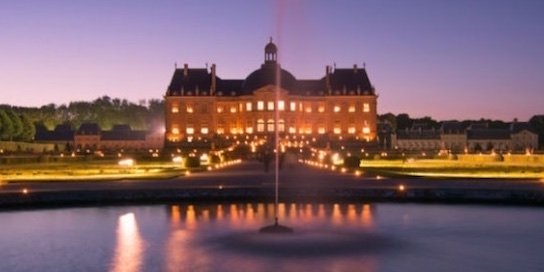 "The true home of kings, the house of all centuries," is how Napoleon described the royal château of Fontainebleau. This is one of the largest of French royal castles and it makes for a lovely day excursion from Paris. Also on your day's agenda is Vaux le Vicomte, the stunning castle and gardens that were the direct inspiration for Versailles. Also see, Vaux-le-Vicomte Tour with Champagne and Luxury Car Transport…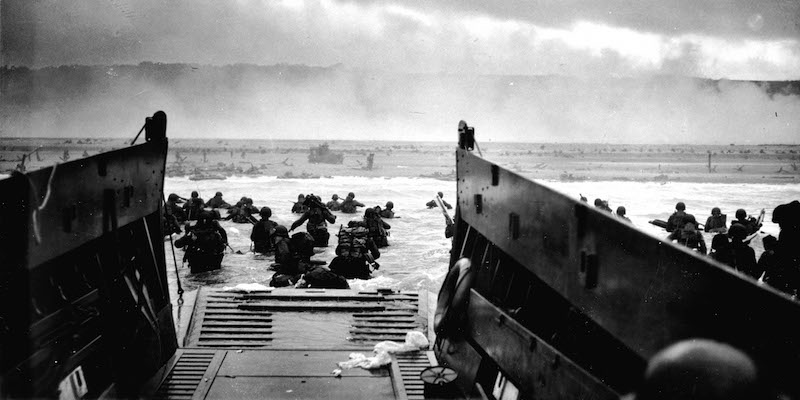 Perhaps the most famous battle site of World War II, the landing beaches of Normandy still evoke powerful memories and emotions. Visit the most important sites on a day trip from Paris and remember those who fought there. Of course, there are the beaches themselves. Take a day to step back in time on a trip that returns you to Paris the same day. Also available as a private tour.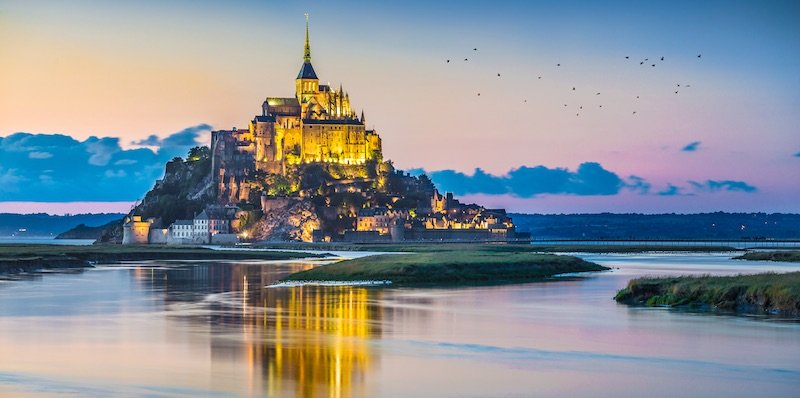 This day trip from Paris takes you to the fairytale island just off the Normandy coast. Explore the Benedictine abbey that becomes separated from the mainland during high tide and wander along the narrow streets, the shops, and the abbey's ramparts. On your way you drive through the picturesque Normandy countryside. Everything is included, even pick-up at your hotel, so no need to worry about anything.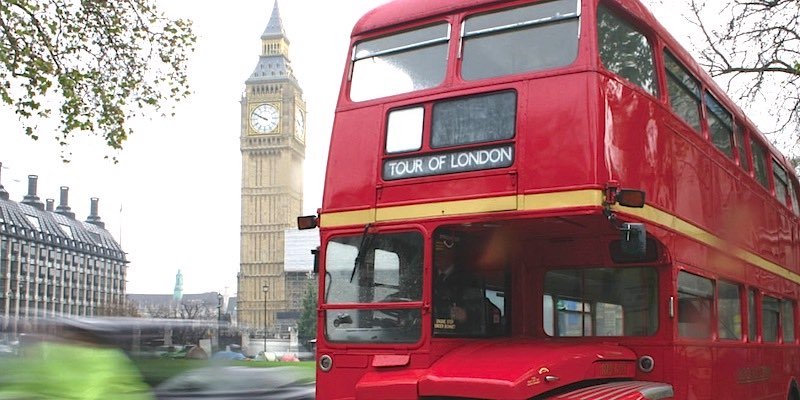 It still amazes us that the channel tunnel and high-speed trains have made it possible to visit London on a day trip from Paris. Sure, it's a whirlwind journey, but you get to see and do so much! At Gare du Nord in Paris you meet your tour guide and hop on the Eurostar to London. The day includes an extensive, open-top bus tour around London and guided walking tours, including The Beatles London Walking Tour. It's an exhilarating trip that gets you back to Paris the very same day.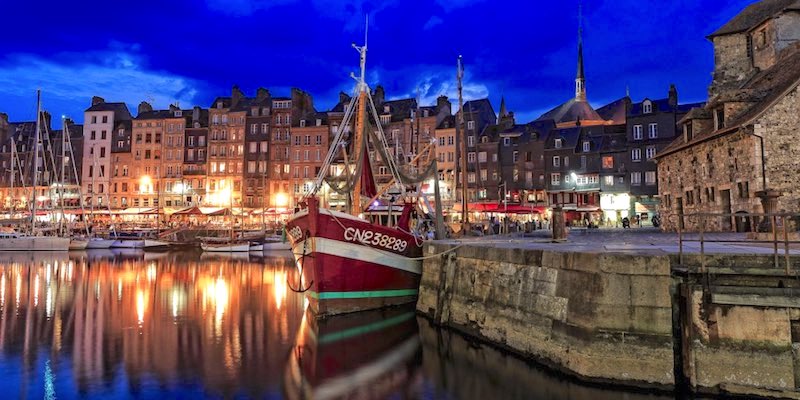 There's so much you can see from Paris in one day, and these suggestions are just the beginning. To learn more, read our guide to the best long-day, summertime day trips that take you to historic Rouen, to the World War One battlefields, Bruges, and even London!
Top Food & Wine Activities
Things to Do in Paris June 2019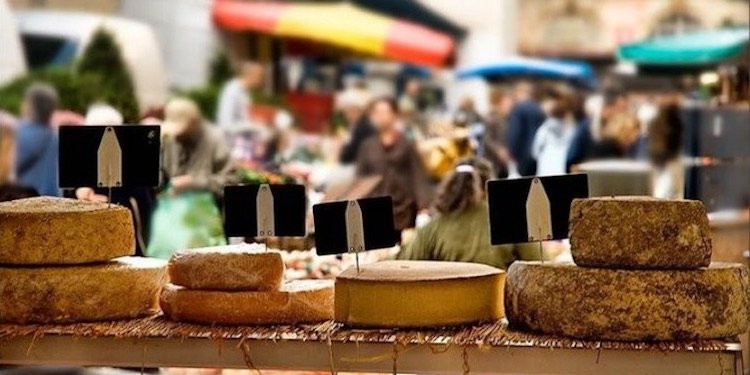 This new food & wine tour is getting rave reviews. It takes place in historic Marais, where you start out at the oldest food market in Paris. Then follow your food-expert guide through the ancient neighborhood to visit the top food & wine shops, tasting the best of French food like cheese, charcuterie, baguettes, chocolate, and wine. Oh, and there's lots of sampling!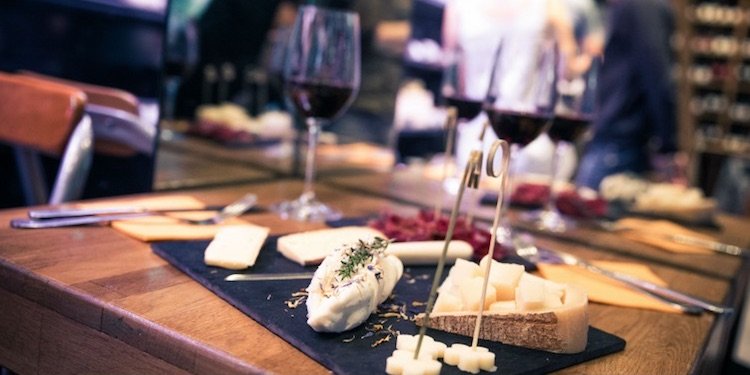 Master the art of fromage in Paris in a hidden cheese cave with your own private cheesemonger at your side. Seven classic French cheeses will be presented along with wines (this is France, after all) to learn about the amazing history of how cheese became one of the most important food groups, along with baguettes and chocolate. The small group is limited to 10 to ensure there's more cheese for you! Also see, Five Top Cheese Tastings In Paris…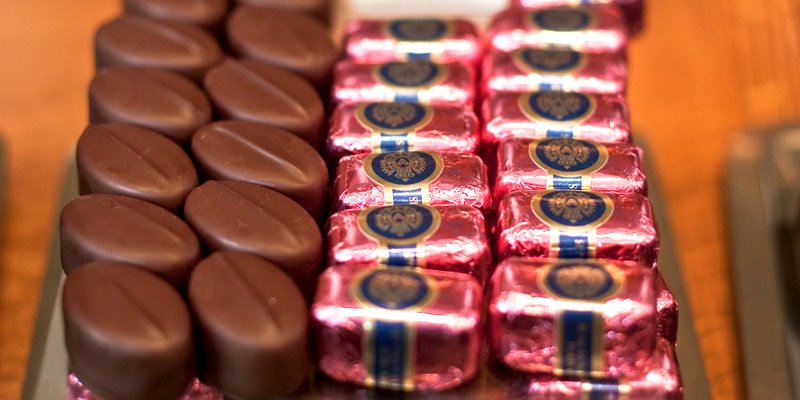 Combine your passion for Paris, chocolate and fabulous French pastries. Spend the afternoon tasting your way through the best chocolate shops, patisseries and boulangeries in Paris. A gourmet food expert will lead you through the neighborhood on this small group (8 people) walking tour.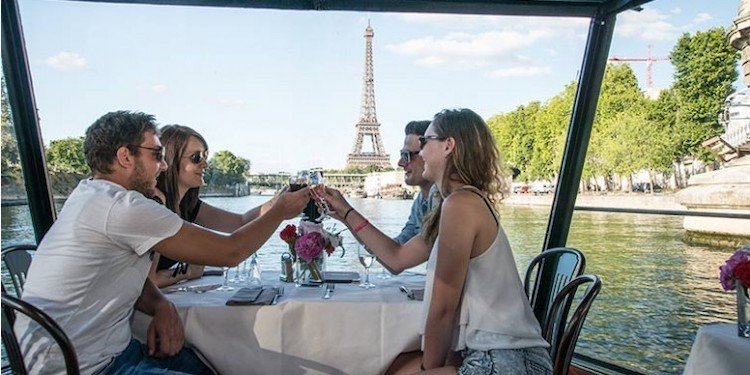 This is a fun, casual, and affordable cruise along the Seine while dining on a classic 3-course lunch. A cruise on a bateau is something you must do in Paris, so why not have lunch at the same time? Look out the window at the monuments of Paris passing by. Combine great dining with a tour of Paris… riverside. This lunch cruise is very popular, so book early.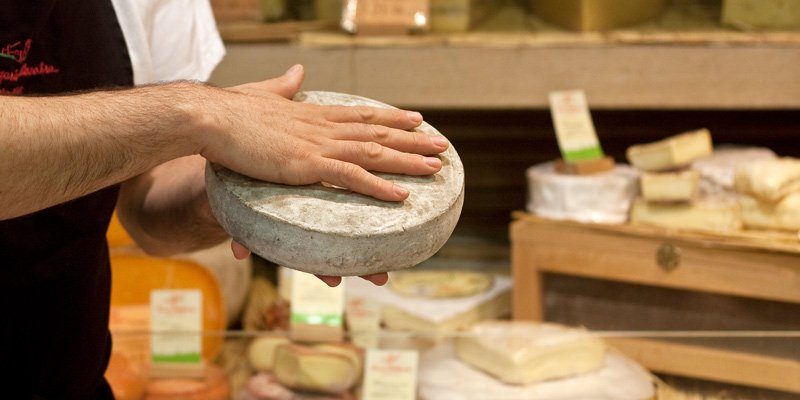 The great thing about this tour is that any calories you consume from the delicious taste samplings are likely to be burned off by the walk! It all takes place in the gourmet haven of the Left Bank. Begin at a traditional fromagerie. Sample and move on to freshly baked baguettes, fine French wine, foie gras, and even seasonal produce.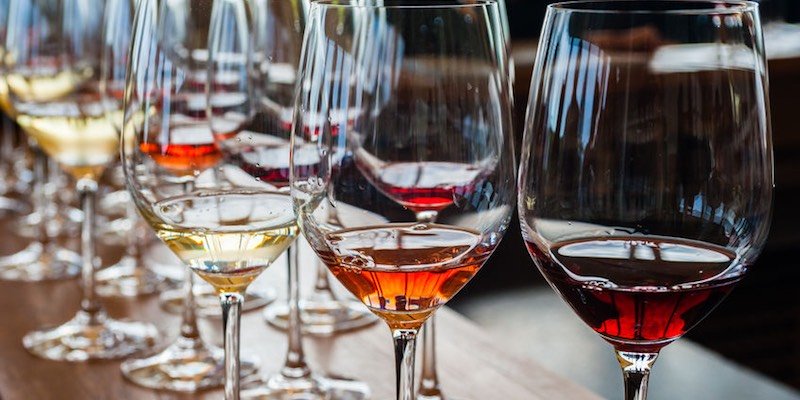 In a charming wine bar smack in the center of Paris you spend an hour or two covering a lot of French wine territory. This fun and informal wine tasting is led by professional sommeliers (in English) who deliver an extensive tasting of wines from the most important regions in France. We particularly like the 2-hour grand cru tasting — it provides the rare opportunity to taste some of the finest wines of France.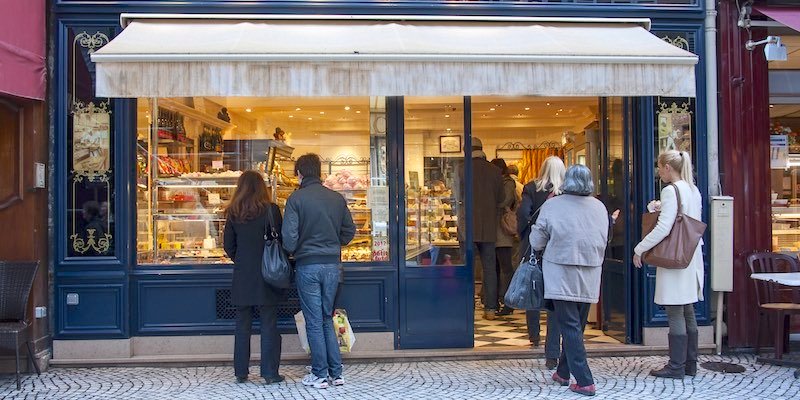 Up on the hill is Montmartre, the Paris neighborhood that once was a village, and retains some of the village feel. On this fun walking tour a food-expert guide takes you to the best of those shops where you sample crusty baguettes, tender crepes, cured speciality sausages and a glass or two of wine at the many charming wine bars along the route. As you taste your way around the neighborhood you'll also learn about hidden & artistic landmarks of Montmartre.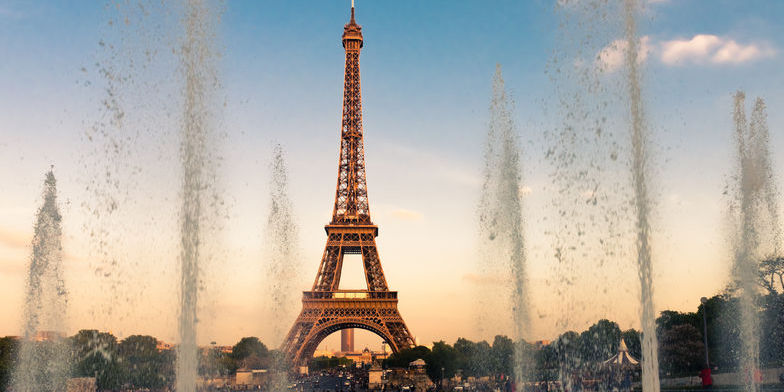 It's sort of mind-boggling that you can actually have lunch on the most popular monument in the world. No fast-food or diner chow here as you enjoy an unforgettable meal on the Eiffel Tower with incredible views over Paris. You also get priority access so there's no waiting in the long lines. After lunch, burn calories by walking up to Level Two of the tower for even better views.
Classical Music, Opera & Ballet
Things to Do in Paris June 2019
A flamboyant story of love and death, Il Trovatore premiered in Rome in 1853. Only a few years later the Paris Opera showcased their own French version that included ballet. Verdi's four-act opera is considered to be one of his timeless masterpieces.
• Opera Bastille
• June 20 to July 14, 2019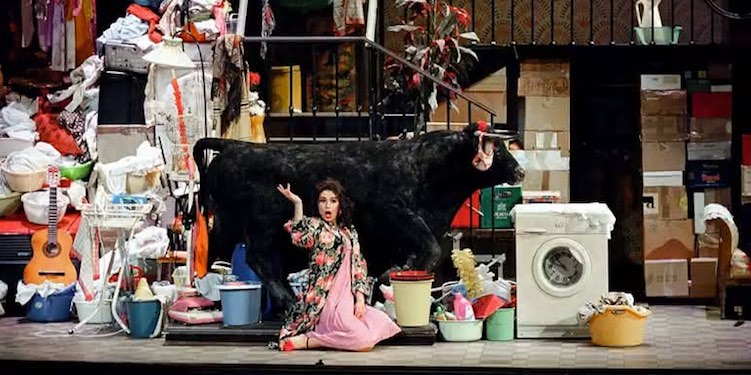 Experience two classic operas in one evening. Onstage first is Ravel's L'Heure Espagnole, set in Spain, about an eccentric clockmaker and his unfaithful wife. Then it's Puccini's libretto Gianni Schicchi, which premiered in New York in 1918. Performed in French with English surtitles.
• Opera Bastille
• June 12, 14 & 17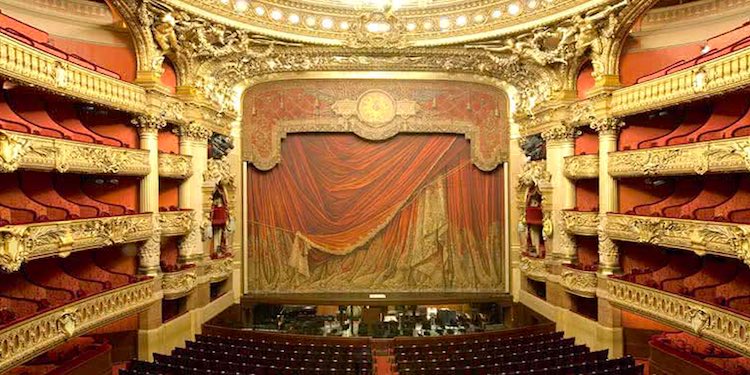 This, Donizetti's 64th opera, premiered in Paris in 1843 and was an instant hit. It has been performed at the best opera houses around the globe almost continually ever since. Here's your chance to see the lighter side of Donizetti in his playful opera buffa.
• Palais Garnier
• June 9 to July 9, 2019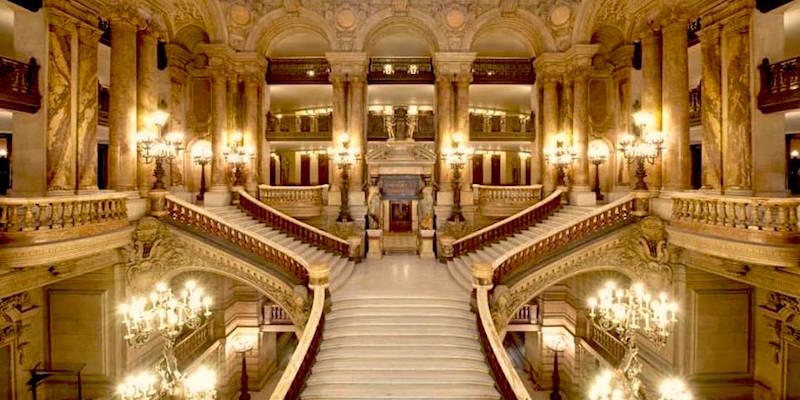 When in Paris, you must see a performance at the gilded Palais Garnier in the Opera district. The building is so magnificent it will take your breath away. Paris has been mad about opera since the 1600s, when Louis XIV, the Sun King, founded the first opera house. During the Belle-Epoque, Palais Garnier became the center of Paris cultural life and continues to be France's most prestigious theatre for opera & ballet.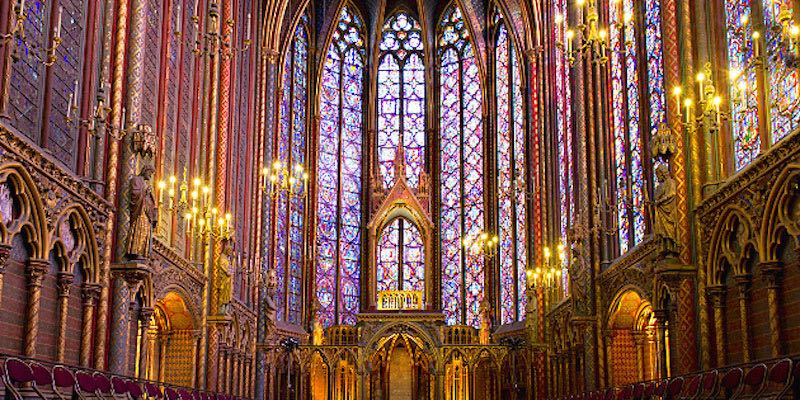 There are some stunning Gothic churches in Paris where classical music can be heard performed. But, hands down, the acoustically-perfect Saint Chapelle is our favourite venue in Paris for classical music. Imagine being swept away by the music of Vivaldi, Bach, Purcell and Monteverdi while surrounded by the spectacular vaulted arches filled with colorful and recently restored stained glass.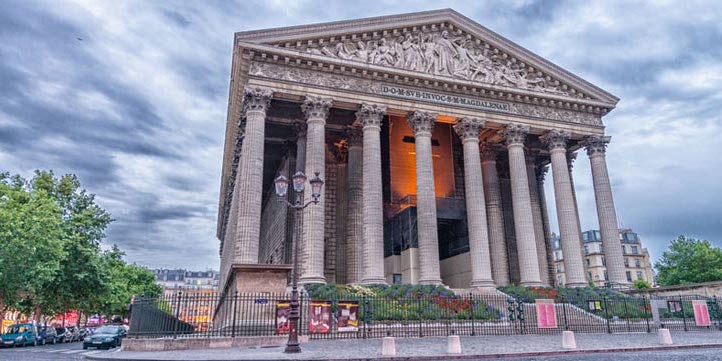 More Greek temple than typical church, the classically-inspired Église de la Madeleine owes its existence to France's last kings and to its first emperor. It sits proudly in the center of Paris as a monument to the history of the city. Today, it's also a popular venue for classical music concerts.

La Madeleine Featured Concerts in June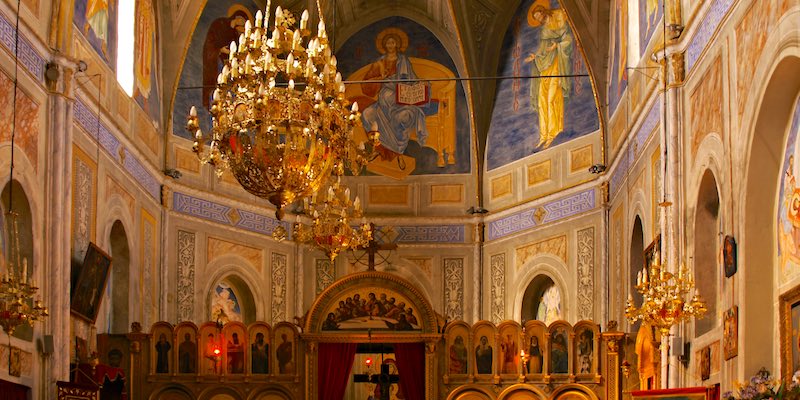 Another nice venue for classical music is the historic Église Saint Ephrem set in the Latin Quarter. You're likely to hear piano works by Chopin, Mozart, or Beethoven, maybe even Bach's Goldberg Variations. Take in a concert, then wander through the most iconic of Paris neighborhoods, the Left Bank.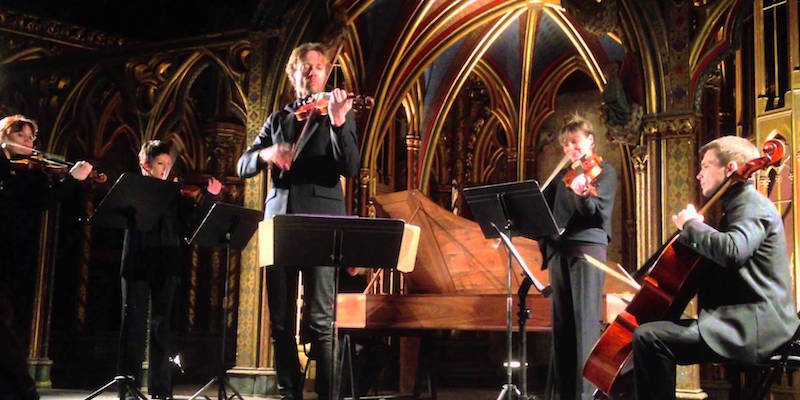 Paris is renowned for its collection of magnificent Gothic churches. But what you may not know is that many of these historic buildings are also venues for classical music played by some of the top performers in the city. If you consider that Paris is also home to Palais Garnier and Opera Bastille, you can be assured that you can hear a great performance on almost any night in Paris.
The Best Events in Paris
Things to Do in Paris June 2019
Fête de la Musique
Paris and all of France will be filled with music on the longest day of the year as live bands play in parks and streets. Check the schedule to see where to catch live music. June 21.
→ Information…

International Rose Competition at Bagatelle
The best roses will be chosen on June 21 and can be viewed in the Bois de Boulogne's Jardins de Bagatelle throughout the summer.
→ Information…
The French Open
It's the only Grand Slam tennis tournament played on red clay! The French Open starts during the last week of May. Expect to see plenty of red clay flying! Held at Roland Garros. Ends June 9.
→ Information…
MakeUp in Paris 2019
It's a festival of cosmetics attended by trend setters, manufacturers and lovers of makeup. At the Carrousel du Louvre, June 20 & 21, 2019.
→ Information…
Annual Paris Jazz Festival
A magical international jazz event in the beautiful gardens of Parc Floral. Parc Floral de Vincennes.
→ Information…
Salon International de la Maison de Poupee
That's right, it's the International Dollhouse Show, attracting vintage dollhouse collectors from around the globe. Cité Universitaire. June 9, 2019.
→ Information…
Fête des Tuileries – Paris Funfair
It's the best fair and it's held in the beautiful Tuileries garden in the middle of Paris. The kids will love the trampolines, bumper cars & cotton candy. Tuileries Gardens, Place de la Concorde. June to August.
→ Information…
What's On at the Museums
Things to Do in Paris June 2019
Forgotten Kingdoms – From the Hittite Empire to the Arameans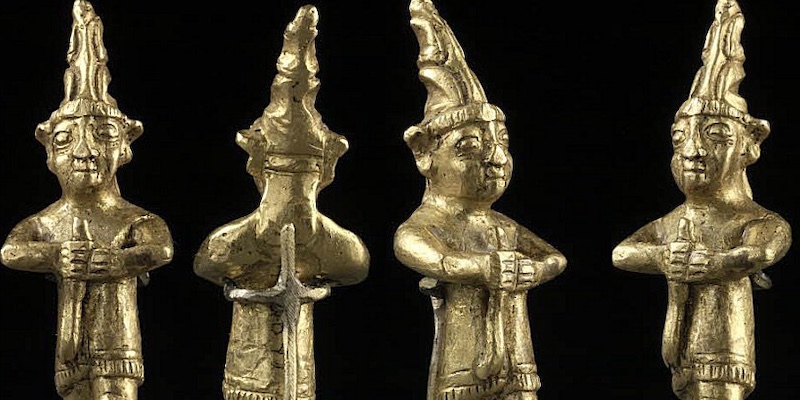 The Hittite empire, ancient Egypt's rival power, was a world power until 1200 BC.This exhibition focuses on this forgotten civilization only rediscovered in 1911. After their discovery sculptures and artifacts were taken to Berlin, where they were damaged during World War II bombings. However, an extensive conservation project has restored them and you can now see them at the Louvre. • Hall Napoléon, Louvre
• Ends August 12, 2019
• Information…


Archaeology Goes Graphic
The popular Archaeology Goes Graphic exhibition series (now in its fourth season) follows in the footsteps of archaeologists to see how they discover treasures, unearth objects, classify them and interpret the past. All done in comic book form!
Petite Galerie, Louvre
Ends July 1, 2019

Liturgical Textiles of the Byzantine Tradition from Romania
See highlights of the Romanian collection's embroidery of Byzantine tradition from the mid-15th to the mid-17th centuries.
Department of Decorative Arts
Ends July 29, 2019

Franz Marc and August Macke – 1909-1914
Discover two major artists of German Expressionism. Franz Marc (1880-1916) and August Macke (1887-1914) forged a friendship based on their shared interest in Cézanne, Van Gogh, Gauguin and Fauvism. Both had a spiritual fascination for landscapes and nature. Both were drafted and died in battle in World War I.
Musée d'Orsay
Ends June 17, 2019

Black Models – From Géricault to Matisse
This powerful exhibition explores the representation of black models in art from the time of abolition of slavery in France in 1794 to the present day with works by Jean-Baptiste Carpeaux, Edouard Manet, Paul Cézanne.
Musée d'Orsay
Ends July 21, 2019

Ellsworth Kelly – Windows
Centre Pompidou
Ends May 27, 2019

Shunk-Kender: Art in the Eye of the Camera (1957-1983)
Centre Pompidou
Ends August 5, 2019

The Secret Soul of the Filipino
Musée du Quai Branly
Ends May 26, 2019

Océanie – All Things Pacific
Musée du Quai Branly
Ends July 7, 2019

Paris Romantique, 1815-1848
The Petite Palais follows its successful Paris 1900 exhibition with a panoramic show of the capital during the romantic years, from the fall of Napoleon to the Revolution of 1848. Nearly 600 works — paintings, sculptures, costumes, works of art and furniture — immerse the visitor into the artistic, cultural, and political events of this period. Take a virtual stroll through 19th-century Paris to discover the iconic neighborhoods of the period — the Tuileries, Palais-Royal, Nouvelle-Atènes, Notre-Dame, and the Grands Boulevards
Petit Palais
Ends September 15, 2019

The Decor of the Nabis Movement
They were true pioneers of modern decor. Bonnard, Vuillard, Maurice Denis, Sérusier, and Ranson, defined an art directly related to everyday life. From the beginning, this group, at the end of the 1880s championed decoration as a fundamental issue of creation. They advocated original expression, joyous and rhythmic, in reaction against the aesthetics of pastiche that was fashionable at the time.
Musée du Luxembourg
Ends June 30, 2019

Red – Art and Utopia in the Land of Soviets
Grand Palai
Ends July 1, 2019

Calder-Picasso
Examines Alexander Calder (1898-1976) and Pablo Picasso (1881-1973) and their artistic relationship.
Musée Picasso
Ends 25 August 25, 2019

Luigi Ghirri – The Map and the Territory
Jeu de Paume
Ends June 2, 2019