The 47 Best Things To Do In Paris, June 2022 – Summer In The City
It's summer in Paris and the summertime events and activities are more fun than ever! This City of Light is bursting with sunshine, music, art festivals, and street markets that enliven the rues and places. Special events like the Fête de la Musique on June 21 will make Paris feel like Paris again.
Paris is a very popular post-Covid travel destination; many tours, activities, and even hotels are selling out. Our advice is don't delay, book now! Here are four dozen of the best things to do in Paris… in June 2022.
Most Popular Activities
Things to Do in Paris June 2022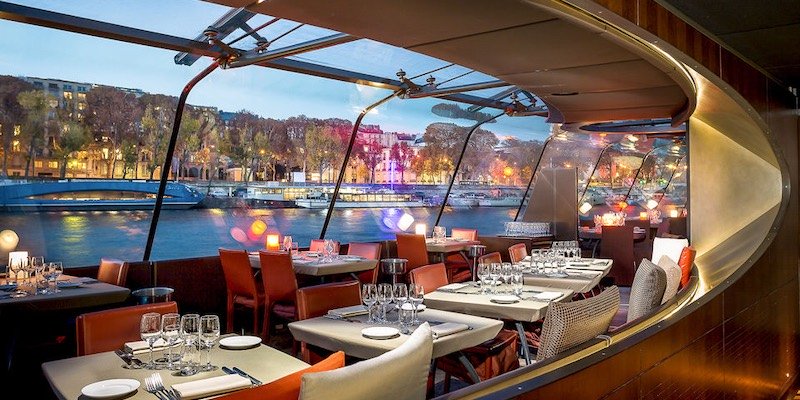 We loved this nighttime dinner cruise, and we think you will, too. It's fun, it's romantic, and the meals are luscious. You'll find that everything looks better from a bateau sailing along the river at night. Famous landmarks will pass by as you enjoy a multi-course French meal with wine. Choose the Service Premier option for the best seating, the best meal, and champagne — the ultimate experience.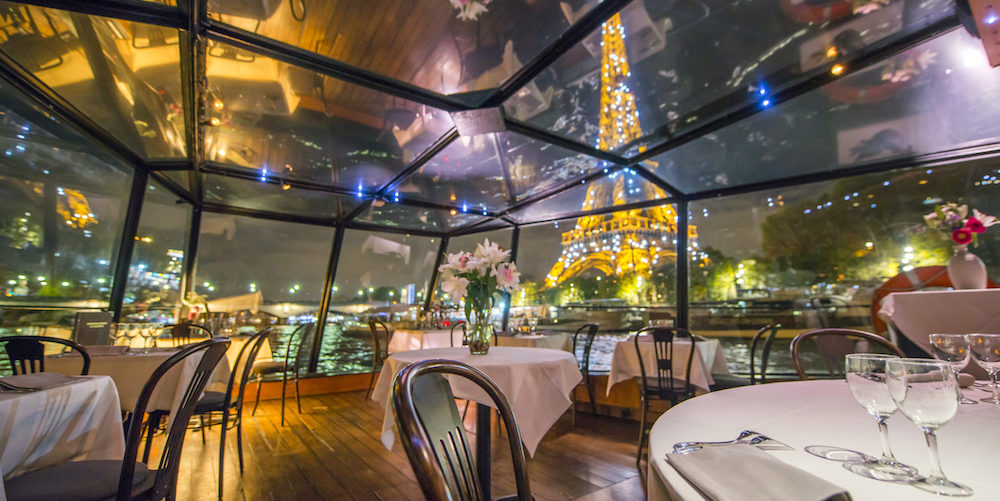 Here's another dinner cruise along the Seine that's well-liked and perfect for creating long-lasting memories of Paris. On a magical evening cruise you view the city from a private table while enjoying a 4-course classic French dinner, accompanied by live music. Your bateau slowly floats past the most famous illuminated landmarks — Louvre, Notre Dame Cathedral, the Eiffel Tower.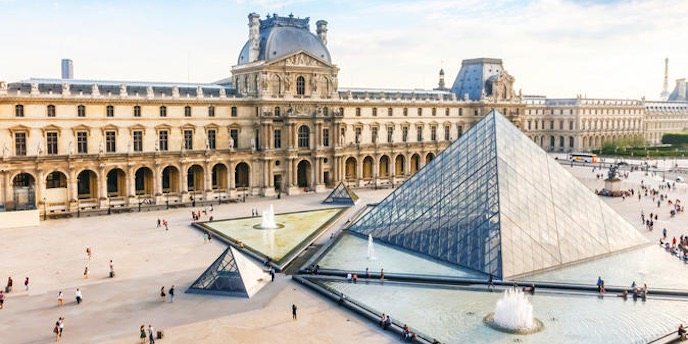 Nearly ten million visitors a year means there are always long lines at the Louvre. But why stand in line when you can book a skip-the-line tour that not only gets you in a lot faster, but takes you directly to the best and most famous works of art. Another tip — these tours sell out, so be sure to book early.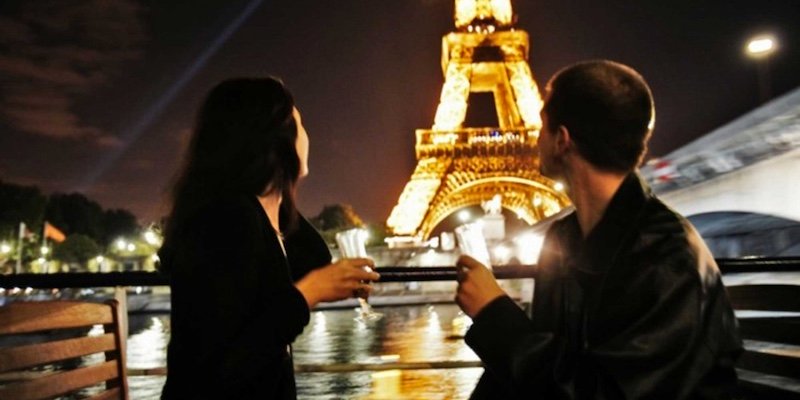 Is there a better way to celebrate in summer in Paris than a relaxing cruise down its romantic river? It's a wonderful way to see the city's sights from a fresh perspective. And, if you know us, you'll know that our very favorite is this champagne-fueled cruise along the Seine. A private sommelier will be on hand to pop the corks, pour the bubbles, and fill you in on tasting notes as you glide by the best of Paris landmarks.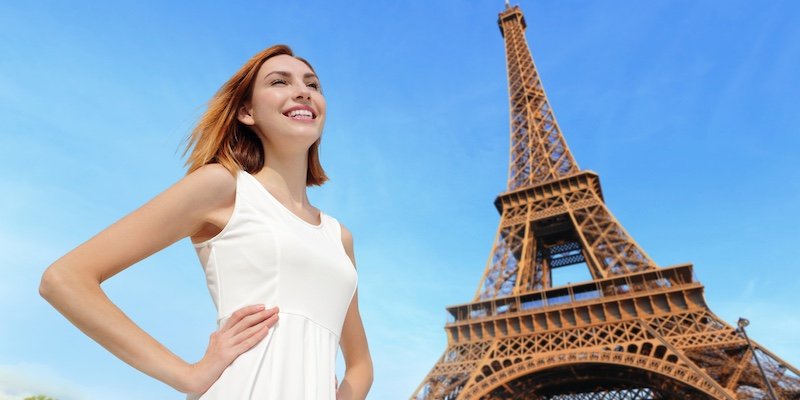 With the Eiffel Tower being so popular it's not surprising that the line-ups are so long. That's why we strongly recommend you sign up for a tour that lets you bypass the lines. (It's what we do.) There's nothing as nice as a tour that gets you past the lines and up the tower, for some of the best views of Paris.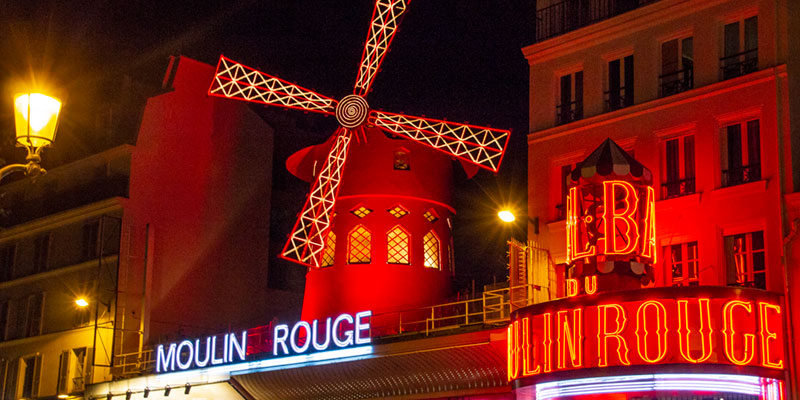 The Moulin Rouge is the most famous cabaret in the world and this is a great way to experience it — a classic 4-course dinner, champagne, and a performance of the iconic and exciting show. Marvel at the glorious spectacle, the costumes, and the dancers as you sip bubbly. This is an extraordinary evening that you will remember for years to come.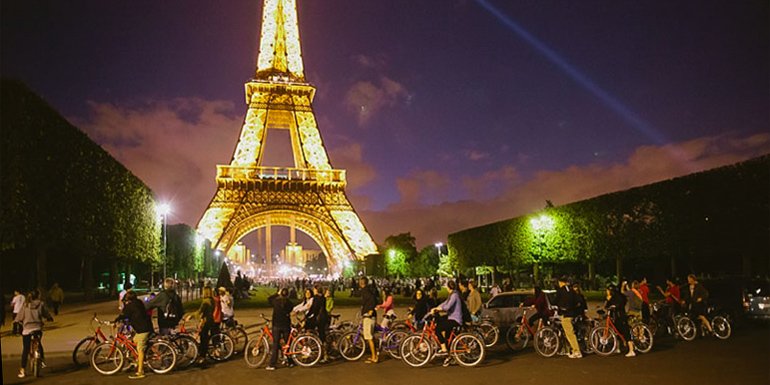 Visitors to Paris adore this tour, probably because it's two great activities in one fun evening. Following your expert guide, cycle around the ancient and modern streets of the city, visiting the Eiffel Tower, the Louvre, and the Champs Elysées. Cycling completed, hop on a river boat for a nighttime cruise on the Seine.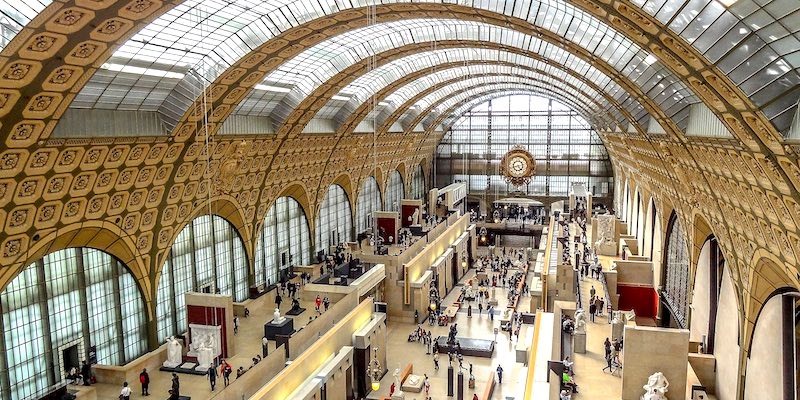 The Musée d'Orsay holds the world's most important collection of Impressionist art, with scores of stunning works by the likes of Van Gogh, Monet, Manet, and Renoir. Since the lines are always long, the best way to get to see the art is on a skip-the-line tour with an Impressionism expert guide. Once the tour finishes, you're free to spend as much time as you want perusing the masterpieces.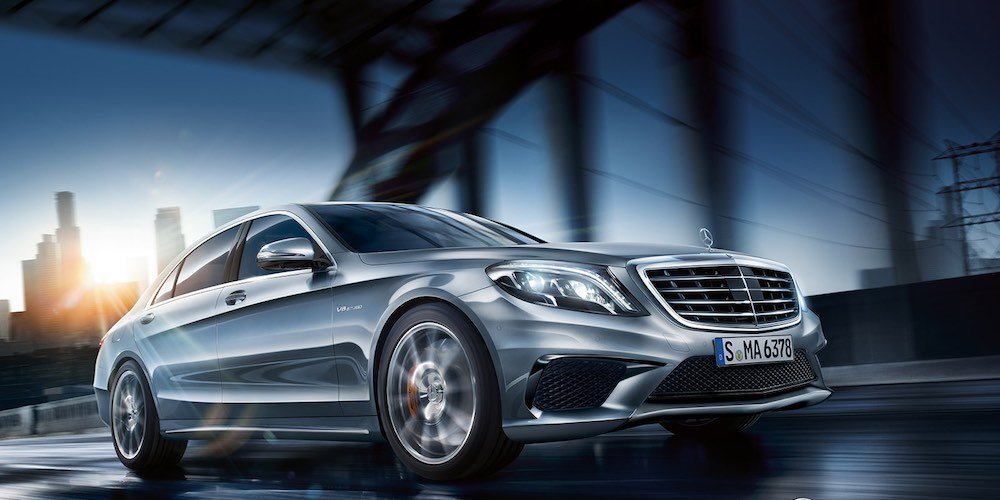 We want to share one of our best tips — before you leave home, arrange your transportation from the airport into central Paris. It's comforting to be prepared and to know what's going to happen when you arrive. Readers love these convenient services that take you right to your hotel and pick you up when you're ready to leave. Book a shuttle van or have a private driver waiting in a luxury sedan to whisk you into the city.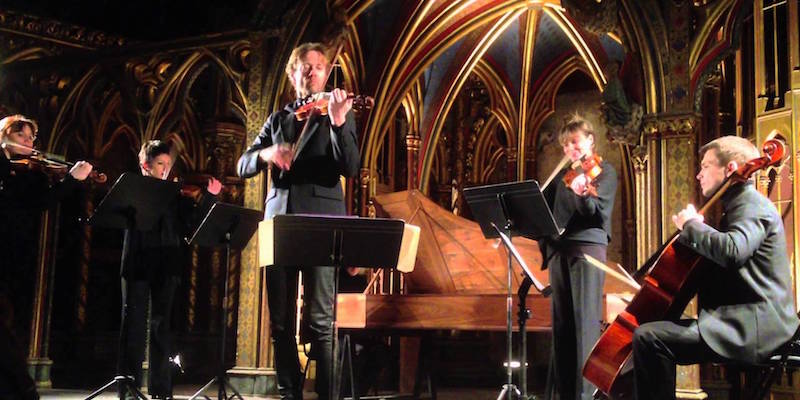 There are many historic churches in Paris where classical music is performed. But, hands down, the acoustically-perfect Saint Chapelle is our favourite. Be swept away by the music of Vivaldi, Bach, or Purcell while surrounded by the spectacular vaulted arches filled with stained glass. Another essential Paris experience is found at Palais Garner, where you can take in prestigious opera & ballet performances. Tickets do sell out, so book today.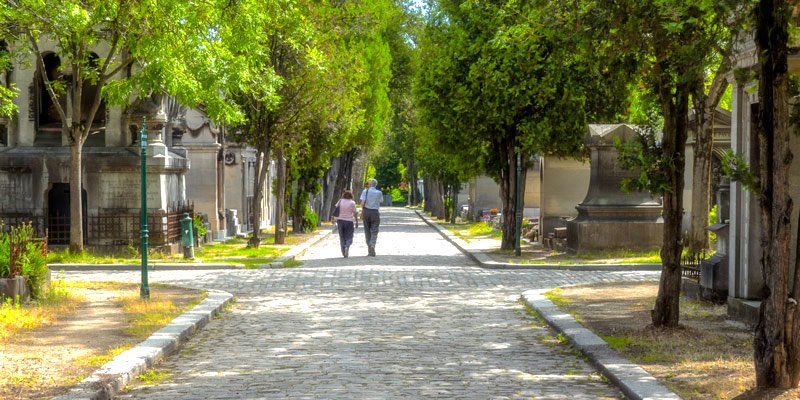 What do Jim Morrison of the Doors, Oscar Wilde, and Frederic Chopin have in common? They're all laid to rest in historic Pere Lachaise Cemetery. Take an enlightened walk through Paris' most famous cemetery with a guide at hand to make the past come alive. This is one of our top walking tour recommendations.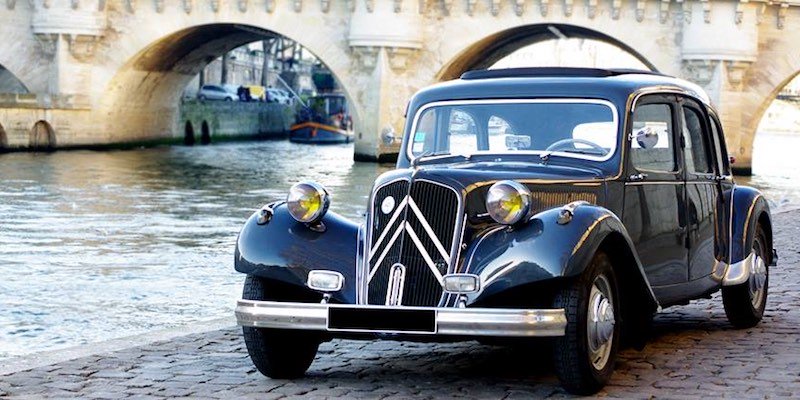 Here's how to feel like you're starring in your own movie set in Paris. Climb into the back seat of a sleek, black Citroën Traction Avant from the 1940s, driven by a "gentleman driver". It's so much fun seeing the sights like this, and made even better with the sun roof opened all the way. As we say in our review, this is "retro luxury from another era."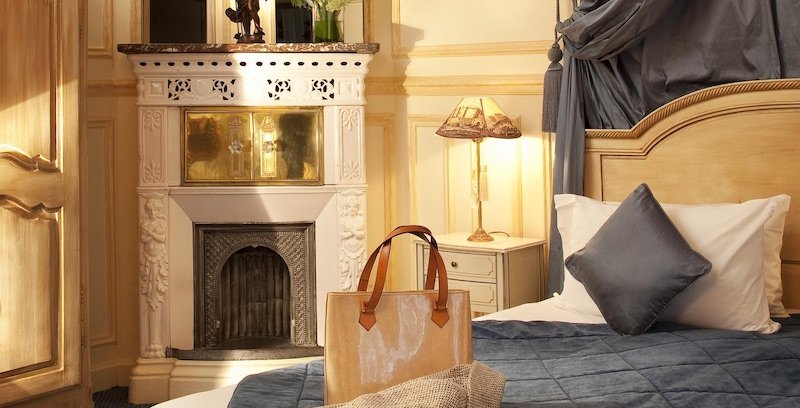 The historic and charming Latin Quarter is one of the best places to stay in Paris. Luckily, it's also home to some of our favorite hotels in the city. Here, you are in the center of things, with easy access to Saint-Germain, the Marais, the Seine, Notre Dame Cathedral. Let's take a stroll through the quartier to the best hotels in the Latin Quarter, updated for June 2022.
The Best Food & Wine Activities
Things to Do in Paris June 2022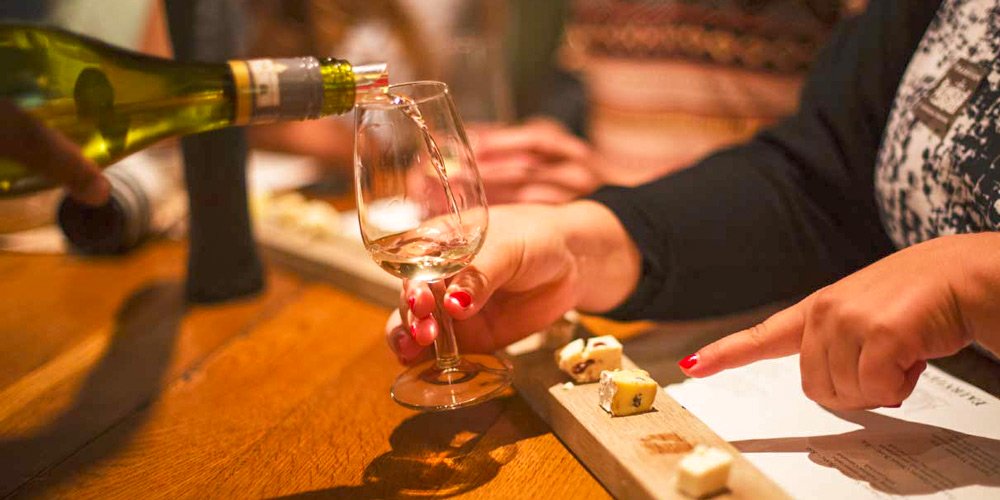 Master the art of fromage in a hidden cheese cave in the Marais with a Parisian cheesemonger at your side. Seven classic French cheeses will be presented along with wines (this is France, after all) to learn about the amazing history of how cheese became one of the most important food groups, along with baguettes and chocolate. The small group is limited to 10 to ensure there's more cheese for you!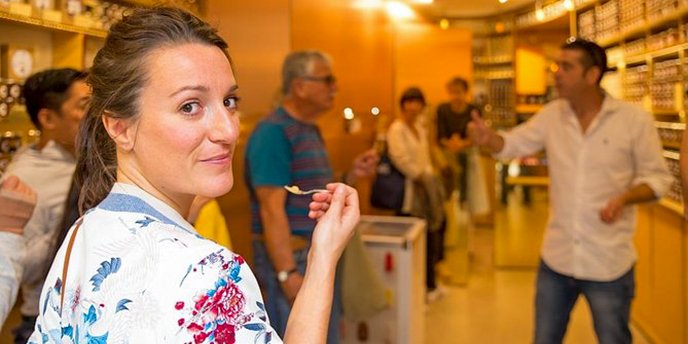 This popular food & wine tour gets rave reviews. It takes place in the historic Marais, where you start out at the oldest food market in Paris. Then follow your food-expert guide through the ancient neighborhood to visit the top food & wine shops, tasting the best of French food like cheese, charcuterie, baguettes, chocolate, and wine. Oh, and there's lots of sampling!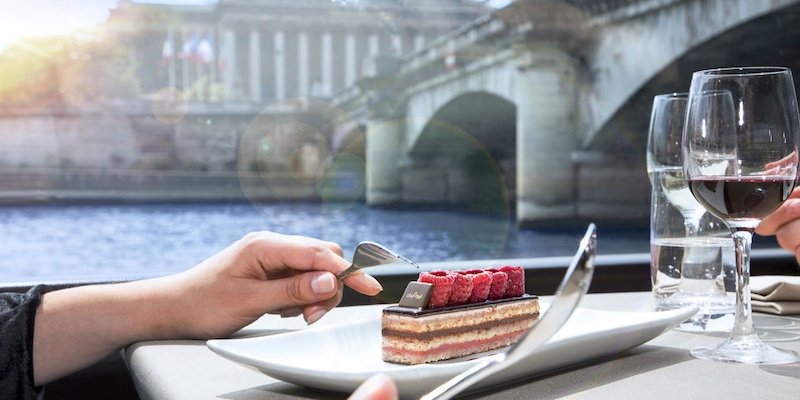 We love this fun, casual, and affordable cruise along the Seine while dining on a classic 3-course lunch. A cruise on a bateau is something you must do in Paris, so why not have lunch at the same time? Look out the window at the monuments of Paris passing by. Combine great dining with a tour of Paris… riverside. This lunch cruise is very popular, so book early.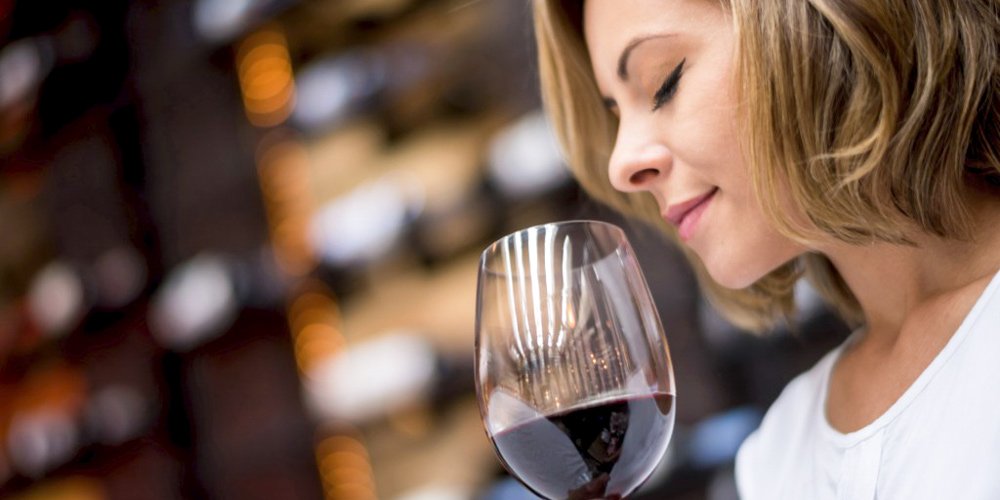 In an authentic wine cellar, located in the heart of Paris, a professional sommelier leads you through a guided tasting of wine from five regions of France. As you learn about the wines you match them with some of the best French cheeses and charcuterie. You drink from select Riedel glassware and your tasting even includes champagne. This makes for a glorious break in the middle of your Paris day.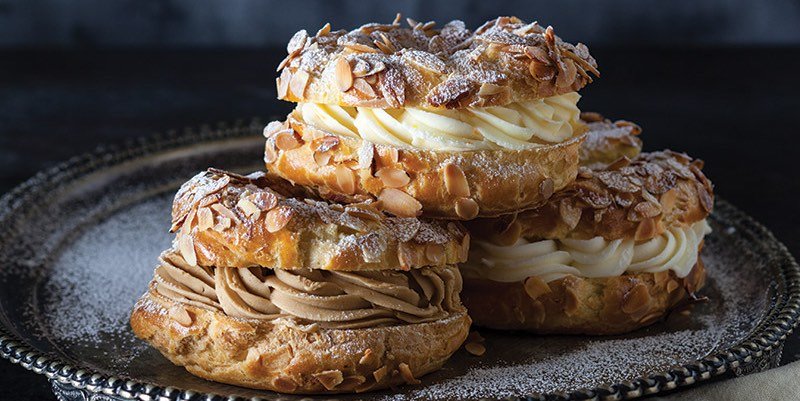 Combine your passion for Paris, chocolate, and fabulous French pastries. Spend the afternoon tasting your way through the best chocolate shops, patisseries and boulangeries in Paris. A gourmet food expert will lead you through the quartier on this small group (8 people max) walking tour. Chocolate tours of the Marais are also available.
Tarte au citron, souffles, Madeleines — imagine learning how to make these classic French pastries in a cooking class… in Paris! Spend the afternoon creating classic French pastries with a French chef. The group size is limited to make sure you get more attention from the chef and have more pastries to enjoy afterwards!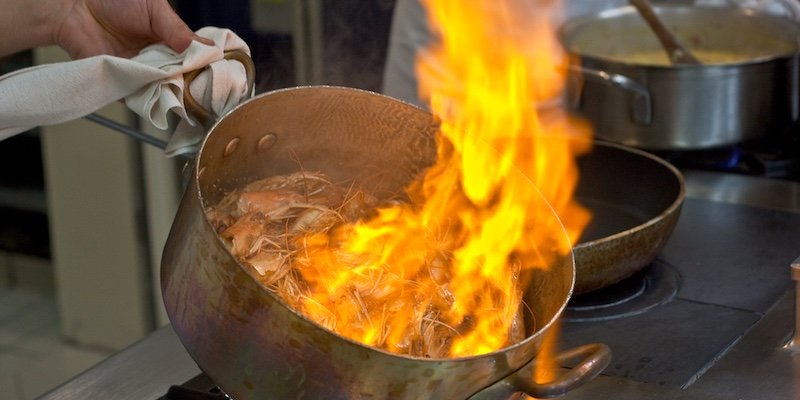 This cooking class kicks off with a tour of the best open-air market in the Latin Quarter. The class size is limited to ensure you'll get personal attention. After shopping at the market, you'll prepare a complete, 3-course lunch menu, from entrée to dessert. When the cooking is done, sit down and enjoy the fruits of your labor… with wine, of course!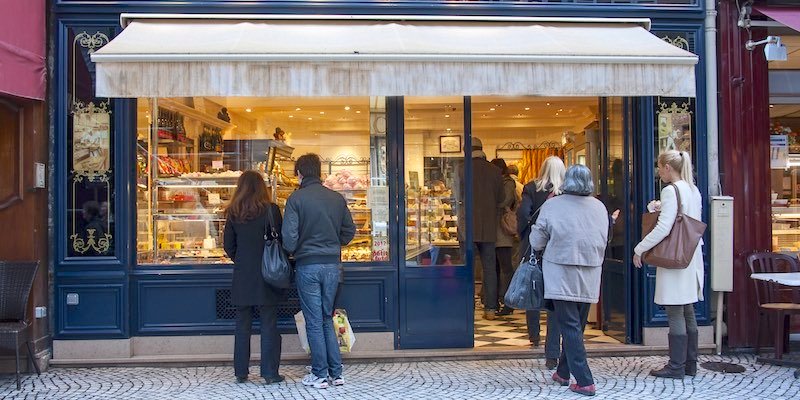 Up on the hill is Montmartre, the Paris neighborhood that once was a village, and retains some of the village feel. On this fun walking tour a food-expert guide takes you to the best of those shops where you sample crusty baguettes, tender crepes, cured speciality sausages and a glass or two of wine at the many charming wine bars along the route. As you taste your way around the neighborhood you'll also learn about hidden & artistic landmarks of Montmartre.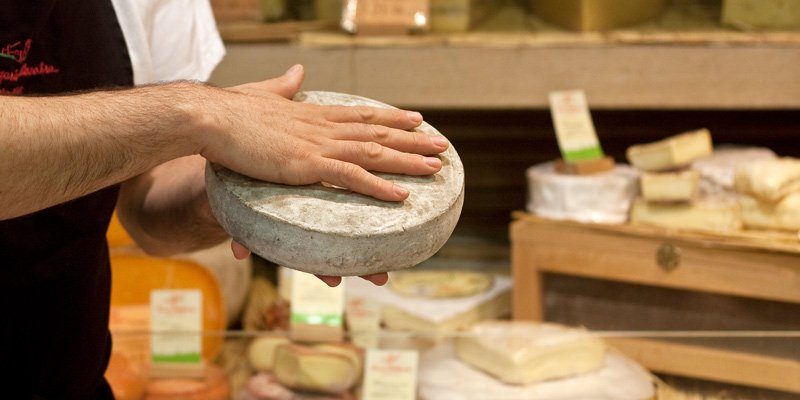 The great thing about this tour is that any calories you consume from the delicious taste samplings are likely to be burned off by the walk! It all takes place in the gourmet haven that is the Left Bank. Begin at a traditional fromagerie. Sample and move on to freshly baked baguettes, fine French wine, foie gras, and ripe seasonal produce.
The Top Day Trips From Paris
Things to Do in Paris June 2022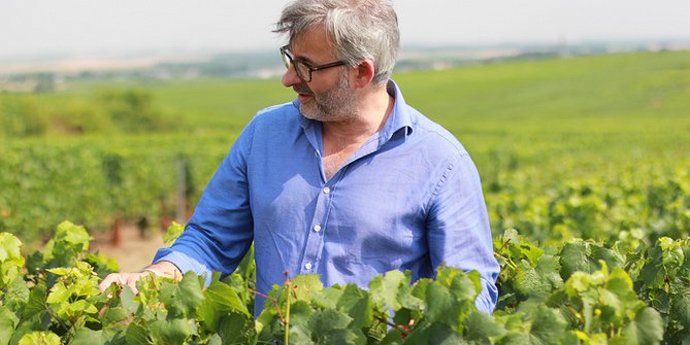 Only an hour from Paris is world-famous Champagne country. On this wonderful day trip you focus on the bubbly with guided tours and tastings at some of the most famous champagne houses. In between, enjoy lunch at a boutique winery. Sample as much as you want, your expert guide is doing the driving — door-to-door from your Paris hotel.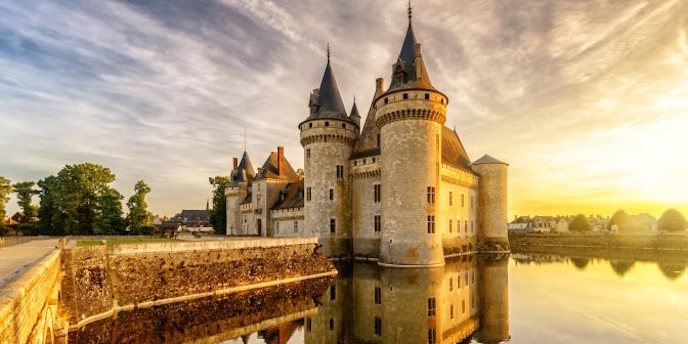 Sure, it's the former playground of royalty and home to some of the most magnificent castles in the world, but the Loire Valley also produces some of the best wines in France. See the most spectacular chateaux — Chateau Chenonceau and the amazing Chateau Chambord — and taste refreshing Sauvignon blanc, crisp Pouilly-Fumé and delicate Cabernet Franc wines.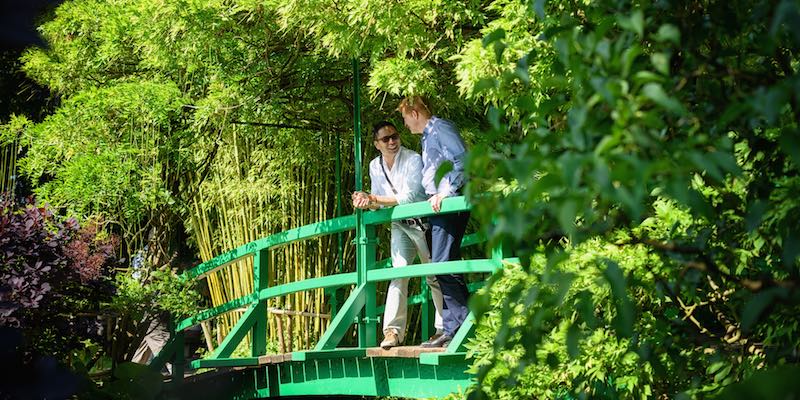 The focus is on Claude Monet at his house & gardens in Giverny, not far from Paris when you choose this semi-private afternoon tour. The gardens, where Monet painted for 43 years, will be at their peak of summer perfection. As you stroll around the idyllic pond to view the waterlilies, you'll learn how Monet inspired a generation of painters.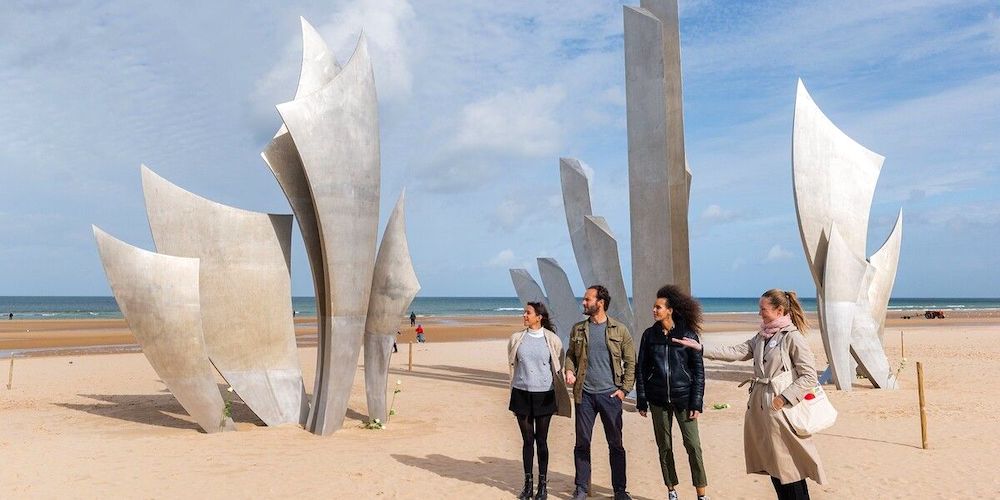 Perhaps the most famous battle site of World War II, the landing beaches of Normandy still evoke powerful memories and emotions. Visit the most important sites on a day trip from Paris and remember those who fought there. Of course, there are the beaches themselves. Also included is a guided tasting of the region's famous cider.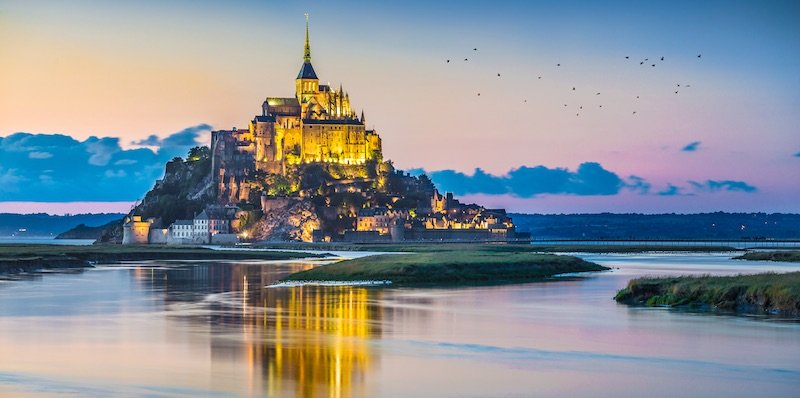 This day trip from Paris takes you to the fairytale island just off the Normandy coast. Explore the Benedictine abbey that becomes separated from the mainland during high tide and wander along the narrow streets, the shops, and the abbey's ramparts. On your way you drive through the picturesque Normandy countryside. Departures on Fridays, lunch is included.
The Best Ways to Visit Versailles from Paris
Things to Do in Paris June 2022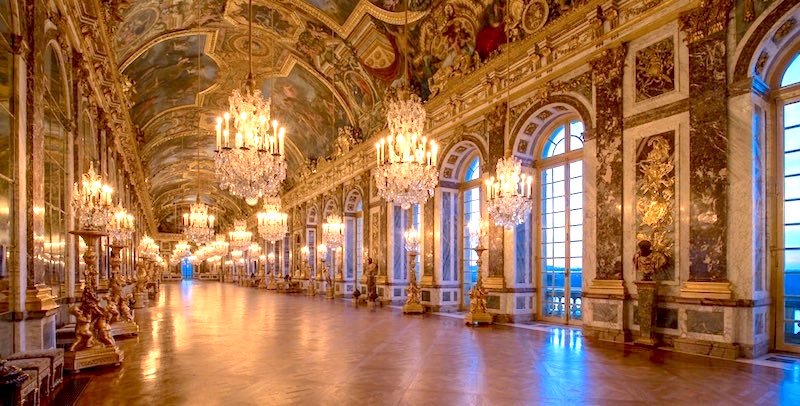 Instead of worrying about trains, brochures and guide books, why not go the royal route? From the centre of Paris, your driver/guide takes you to the royal estate. Use your priority tickets to skip the lines and head directly into this grand chateau. There's also time to stroll through the stunning gardens. Choose from a morning or afternoon tour.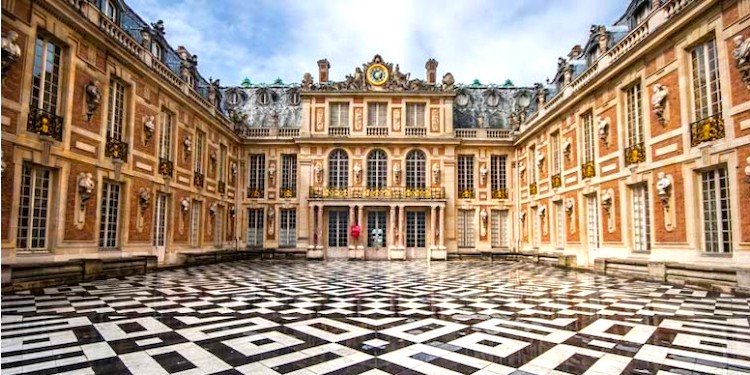 For those unable to spend the full day, travelers heartily recommend this half-day tour to Versailles — and we do, too. It includes priority access and transportation from central Paris. We like that it's a small-group activity with an expert guide. A private tour is also available.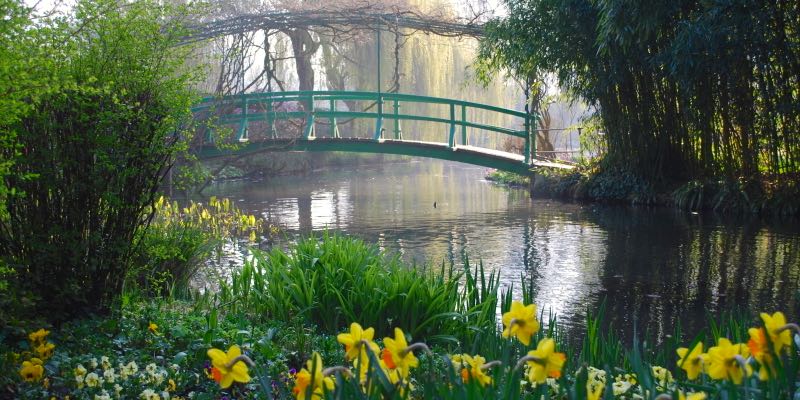 This full-day two-in-one activity takes you to a pair of unmissable sights in a single day – Monet's gardens at Giverny and the royal estate at Versailles. You'LL see the chateau and gardens of Versailles as well as the luscious gardens of Claude Monet in nearby Giverny at their peak of perfection. A classic French lunch is also included on this very popular day trip from Paris. It's a small-group tour (max. 8 people) that includes pick-up at your Paris hotel.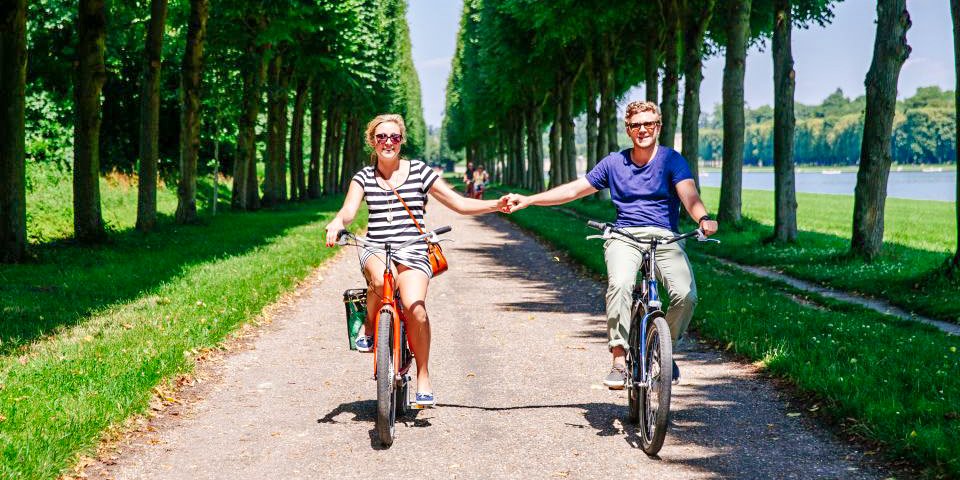 We love to kickstart summer with this 2-in-1 tour. Cruise the country around Versailles on two wheels — your guide takes you through the forests and pastures, to the local market and then on to the gardens of Versailles to visit the historic buildings, including Marie-Antoinette's farm. Use your passes to explore the Chateau de Versailles as long as you like.
What's On at the Museums
Things to Do in Paris June 2022
Impressionism – At The Source of the Water Lilies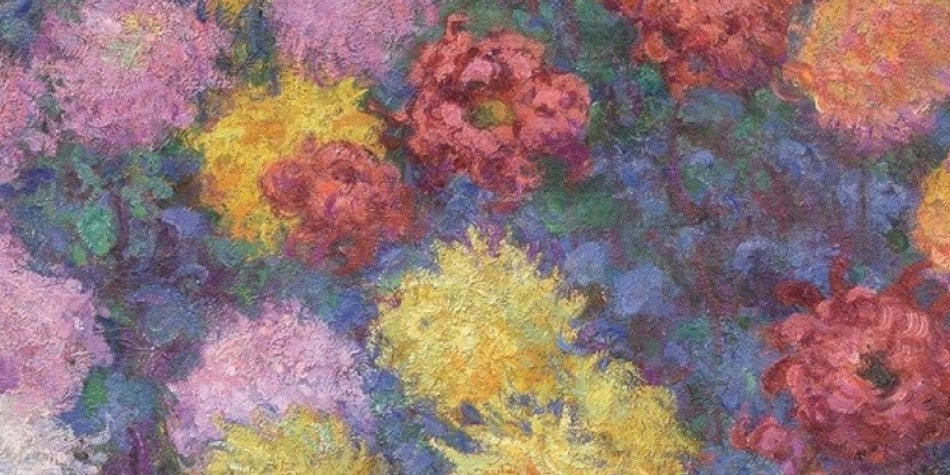 This exhibition explores Impressionism as decoration and the place of beauty in daily life with 80 works by Cassatt, Cezanne, Degas, Manet, Monet, Morisot, Pissarro and Renoir, some never shown in France
• Musée de l'Orangerie
• Ends July 11, 2022
• Information…
Aristide Maillol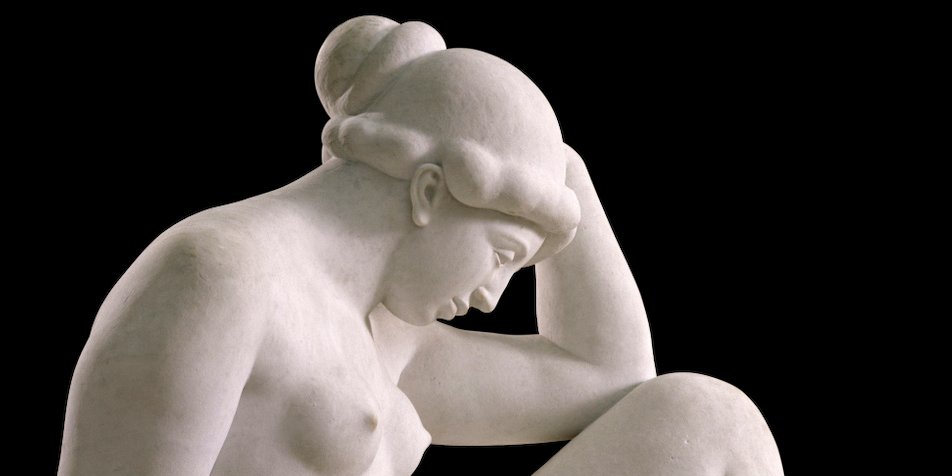 Maillol was born in a small fishing village in the Pyrénées and moved to Paris in 1881 to study painting at the École des Beaux-Arts. But a chance encounter with Paul Gauguin changed the direction of his art. By age 40, he was a dedicated sculptor. The Musée d'Orsay is finally devoting a major retrospective to him.
• Musée d'Orsay
• Ends August 21, 2022
• Information…

From Afar: Precious Objects from Elsewhere
Since ancient times carnelian, lapis lazuli, ebony, and other precious materials have circulated along trade routes. This exhibition highlights these precious materials as well as exotic animals who have traveled between the continents since the Middle Ages.

Giovanni Boldini – Les Plaisirs et les Jours
This first-ever retrospective of Giovanni Boldini is an opportunity to discover this virtuoso painter and figure on the social, artistic, and literary scene of Belle Époque Paris.

Albert Edelfelt – Pioneer of Finnish Painting
The Petit Palais continues its exploration of Scandinavian artists with this exhibition devoted to Albert Edelfelt (1854-1905), one of the pioneers of Finnish painting.

Shirley Jaffe – Une Américaine à Paris
Born in 1923 in New Jersey, Shirley Jaffe studied art at Cooper Union and left for Paris in 1949. She remained here and forged a career in abstract art right up until her death at age 92.

Future Lullaby: The Cradle of Yesterday, Today and Tomorrow
This exhibition is all about lullabies heard through the ages and across continents. This one may be a sleeper hit!
The Best Events in Paris
Things to Do in Paris June 2022
Fête de la Musique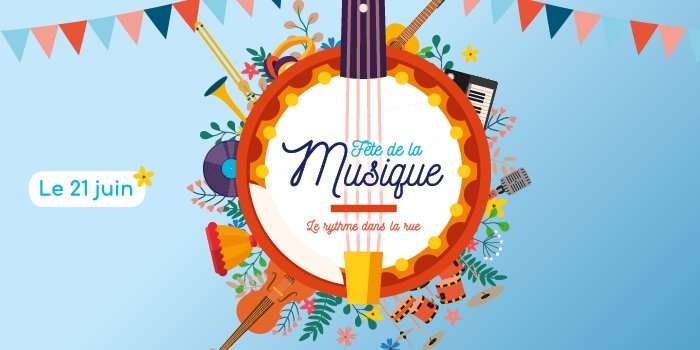 Paris — and, in fact, all of France — is filled with music on the longest day of the year as live bands and individual musicians play in parks and streets, on stages and on stairways. Check the schedule to see where to catch live music here in the City of Music. .
• June 21
• Information…
The French Open
This Grand Slam tennis tournament is the only one played on red clay. The French Open starts during the last week of May at Roland Garros stadium. If you're a tennis fan, this is one of the most dramatic tournament of the year. Expect to see plenty of red clay flying. Still scheduled to start in mid-May, be sure to check the information link for updates.
• May 16 to June 5, 2022
• Information…

MakeUp in Paris 2022
This is the festival of cosmetics, attended by trendsetters, manufacturers, and lovers of makeup.

Annual Paris Jazz Festival
One of the truly magical international jazz events, held in the beautiful gardens of Parc Floral. This year the musical extravaganza has been moved to August.

Salon International de la Maison de Poupée
That's right, it's the International Dollhouse Show, attracting vintage dollhouse collectors from around the globe. Sort of creepy-cool, and still scheduled to take place mid-June.