Nine Of The Most Romantic Things To Do In The City Of Love
You can't think about Paris without thinking about romance — and what's romance without a little champagne? At least that's how our minds work. With champagne or without, there's no better city to visit with your special someone than Paris, where there are so many romantic things to do and see.
To make the romance even easier, here we share our nine top suggestions for romantic activities in Paris — city tours in vintage automobiles, dinners at romantic restaurants, even a trip to Monet's gardens in Giverny. And, yes, seven of our picks include the possibility of champagne. Sorry, we can't help ourselves!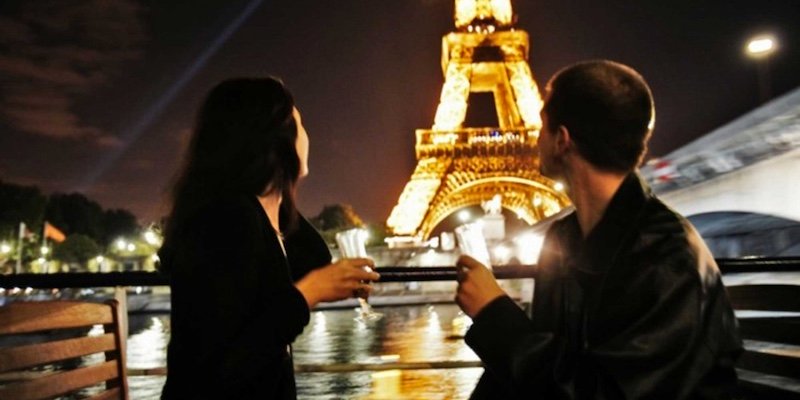 This champagne-fueled river cruise is a lot more than merely a glass of bubbly. First of all, you're treated like a VIP, with priority, front-of-the-line access to the bateau (the river boat). On board you are led to the front of the boat, reserved exclusively for the champagne tasting. There is also a private deck for al fresco sipping.
A professional sommelier leads you through a guided tasting of three different champagnes. At the same time, he points out the highlights of the city you are drifting past. Highly recommended by us.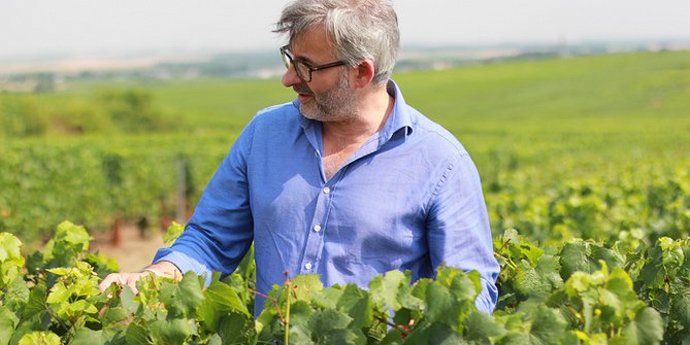 This day-long activity is a genuine French adventure, with travel by first-class, high-speed train from Gare de L'Est to Champagne country where a private van is waiting for you. Your personal guide is a true champagne expert, being himself a vineyard owner and wine exporter.
You visit a small family estate; tour the historic Gothic masterpiece, the Reims Cathedral, where the kings of France were crowned; and spend time in the cellars of one of the iconic champagne houses such as Pommery. And, of course, there is plenty of sipping and sampling. A gourmet lunch is included.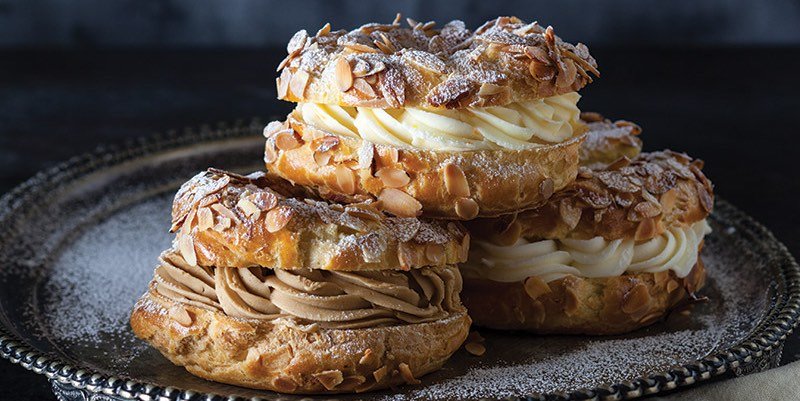 Even if you don't believe that champagne is part of a romantic experience, surely chocolate must be ! If you haven't yet visited them, the chocolateries of Paris are going to amaze you. The city is hungry for chocolate, and with high-quality, inventive chocolate makers throughout the city it isn't hard to feed that hunger.
The best introduction to the world of Paris chocolate is this small-group, well-liked walking tour that features the best pastry and chocolate in either the Marais or Saint-Germain-de-Prés. This very popular tour is also likely to sell out, so be sure to book as early as you can. And don't worry, any calories you take in from the gourmet sampling will be burned off by the walk !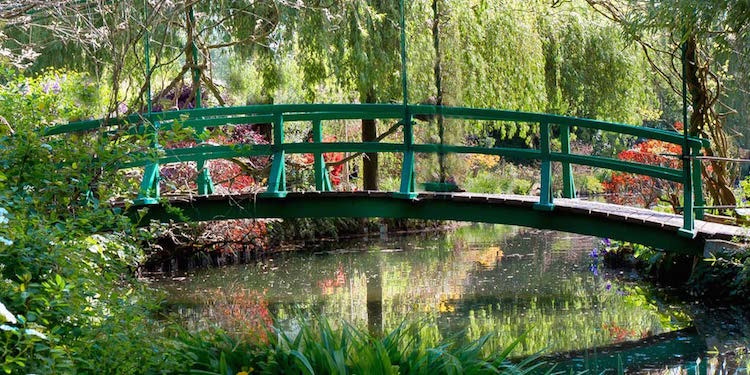 On a lovely estate just an hour outside of Paris is where Impressionist master Claude Monet lived and worked. If you've seen much of Monet's work you'll probably be familiar with his paintings of flower gardens, his Japanese bridge, and especially water lilies. This is where he painted them.
The gardens have been lovingly restored to their original glory and, along with his house and studio, can be visited today. The best and most romantic way to visit is on a small-group day trip with an expert driver/guide. You learn so much and save lots of time.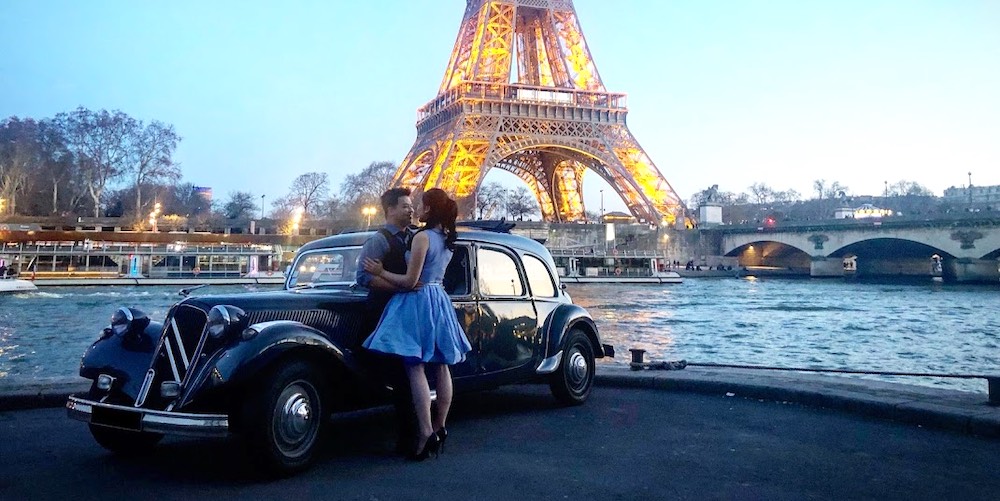 Feel like you've stepped into a romantic 1940s film set in the streets of Paris. That's exactly the era your car comes from — a 1940s, sleek, long, Citroën Traction Avant. Your gentleman driver greets you at your Paris address and ushers you into the roomy back seat, ready to take you on a tour of the city you won't soon forget. Paris just looks better from a vintage automobile, especially when the sun roof is wide open.
Do we even have to say that a horse and carriage ride in Paris is romantic? It's a slow, clip-clopping tour past the most beautiful sights of Paris. Even better is the 9-minute Royal Ride that includes a bottle of champagne. (It might be the perfect time to make a certain proposal.)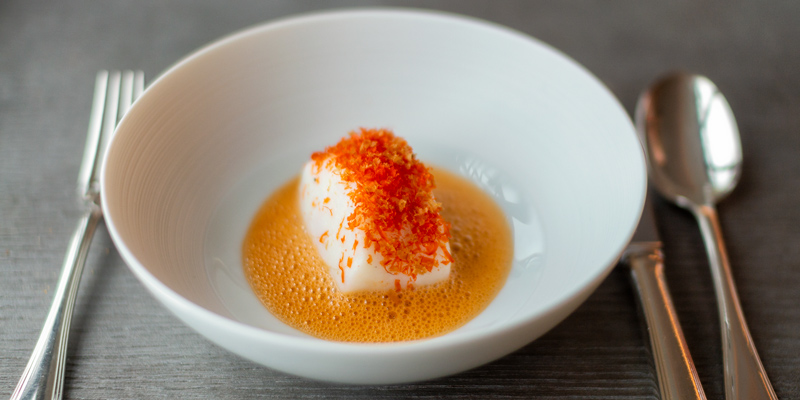 From your window table at restaurant Le Jules Verne, 400 feet above Paris on the second level of the Eiffel Tower, you and your loved on have an unparalleled view of the City of Light. Even better, you will be dining on a gourmet five- or seven-course meal in a restaurant that holds a Michelin star. When Le Jules Verne reopened in 2020, we named it The Best New Restaurant In France for that year. This always sells out, so book as early as you can.
8. Get Lost in the Latin Quarter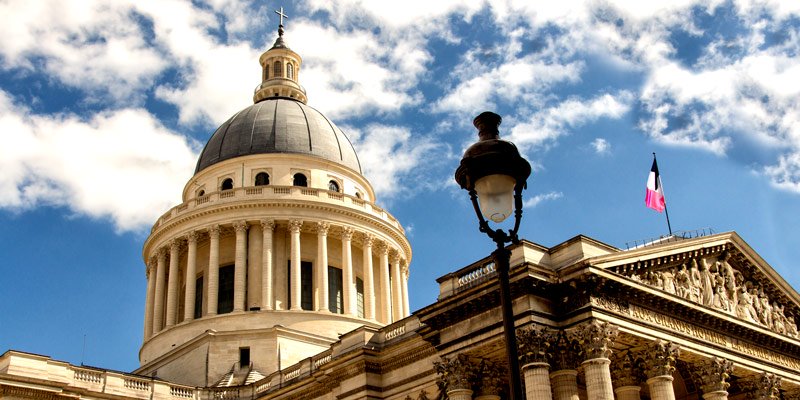 The narrow medieval streets of the Latin Quarter are perfect for casual exploring with your loved one. Start your stroll at Place Maubert, where Boulevard Saint-Germain and Rue Monge meet, and start heading south and uphill on Rue de a Montagne Sainte Geneviève. (The street's name is a clue that you're heading up the hill where the church of Sainte Geneviève once sat and where today you'll find the Pantheon.)
Take time to explore the side streets like Rue Laplace and Rue Valette, always heading for the dome of the Pantheon. Visit this historic building if you wish, then take a break for a glass of champagne at one of the sidewalk tables of Comptoir du Panthéon (5 Rue Soufflot), with the dome towering above you.
Afterwards, stroll hand-in-hand down the hill of Rue Soufflot on your way to that other romantic place, Jardin du Luxembourg.
Imagine the wonderful surprise you will deliver when a vintage Rolls Royce pulls up in front of your Paris address. Climbing in the car you discover the roses that await you. And, as you cruise past the city lights, the gentle pop of a champagne bottle tells you that romance has just begun.