Paris Chocolate & Pastry Tours – A Taste Of The Sweet Life
Treat your taste buds to a walking tour of the best Parisian chocolatiers and pâtisseries. In Paris, chocolate is an art form as well as a food essential. There are hundreds of artisanal chocolate shops found throughout the city. It's easy to sign up to a tour that gets you inside the best of the shops, sampling and learning all about chocolate. So strap on your walking shoes. Allons-y !

Our Top-Rated Food & Wine Experiences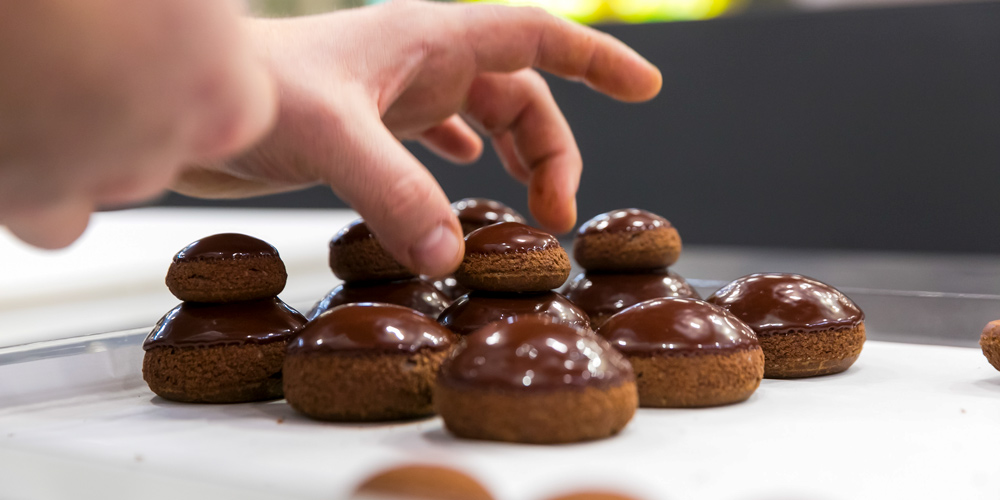 In the legendary Saint-Germain-des Prés quartier combine your passion for The City of Food with your love of chocolate and fabulous French pastries. Spend an afternoon tasting your way through the best Parisian chocolate shops, pâtisseries and boulangeries .
The tour is limited to 8 people to ensure personal attention. A French food expert leads you through charming neighborhood as you learn how to choose the best chocolates, how they are prepared, and the history of Paris chocolate.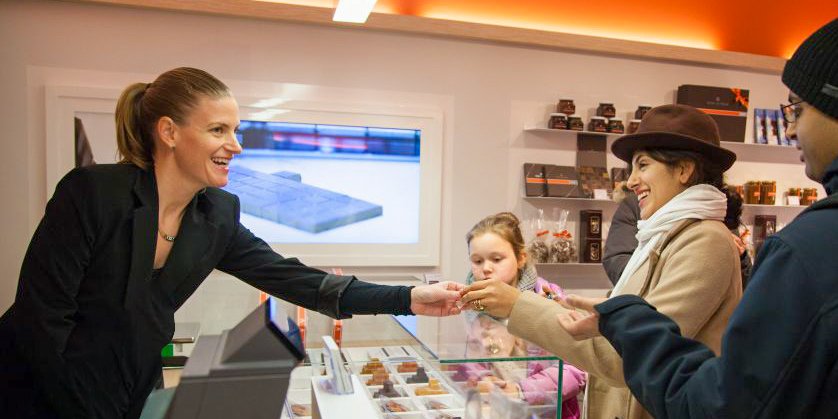 Want to focus on chocolate? Take your sweet tooth on the trail to some of the city's best chocolate shops — all found on the Right Bank, in the heart of Paris. As you savor the mouthwatering confections, your local guide will point out landmarks like the Louvre and Place de la Concorde, and tell you a bit about the history of Paris, including the delicious history of French chocolate.
The group is small and the pace is leisurely as you visit five of the most exclusive chocolate boutiques. Did we mention the free chocolate tastings at each chocolatier?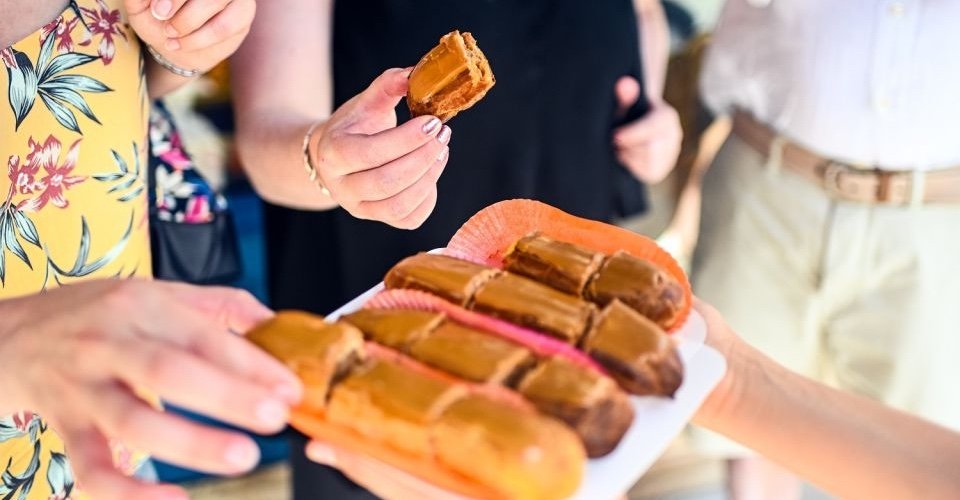 Stroll with your guide through another iconic neighborhood, the bohemian quartier of Montmartre. Along the way you stop at some of the top Parisian chocolatiers & patisseries to discover how they make their delicious concoctions and to sample, sample, sample. some of their chocolates, pastries & macarons. Finish the guided walk full of delectable treats, local knowledge, sightseeing tips, and memories that will last a lifetime.

A Very Short Guide to French Chocolate
"Paris" and "chocolate" sort of go together, don't they? It's a tradition for the city's prestigious chocolatiers to roll out new offerings every season, just like the fashion houses do. But, here are a few favourite chocolate blends that remain constant favorites.
Praline — ground roasted hazelnuts and almonds simmered in caramelized sugar.
Ganache — chocolate blended with cream and butter.
Nougatine — roast almonds in caramelized sugar.
Caramel — a mixture of caramelized sugar and butter and milk or cream.
Pate d'amandes — almond paste – almonds ground together with sugar.
Gianduja — An Italian specialty of chocolate ground with roasted hazelnuts.
Nougat — frothy egg whites mixed with almonds, honey, sugar, and pistachios.