The Best, Covid-Aware Things To Do For May 2021 – Springtime In Paris
We love May in Paris — it feels like we're in the City of Eternal Spring. Walking almost anywhere in the city is a delight. In a normal May we would be recommending a day trip to Versailles, to Monet's gardens at Giverny, or to spectacular Loire Valley. But, in these uncertain times, when you can't be here in person, you can at least peruse our illustrated e-guides to virtually ramble the streets of the city we love.
As Paris opens up following Covid-19 we will update information on the best things to do, places to eat, and the greatest ways to explore and enjoy the city we love safely. Meanwhile, you can imaginatively plan your next spring visit by browsing through our recommendations below for the best things to do in Paris in May… a normal May. And, perhaps by May 2022 you'll be once again following our updated Paris travel advice.
Most Popular Activities
Things to Do in Paris May 2021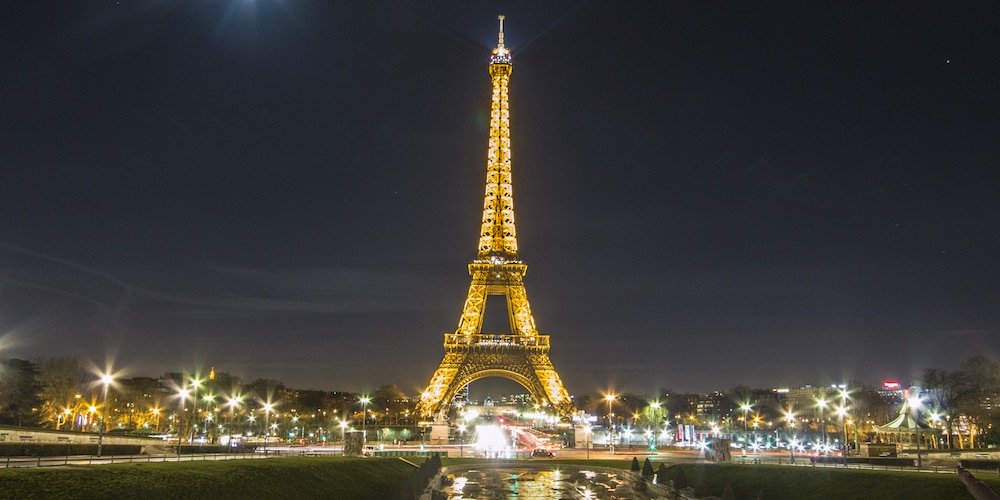 This makes for an exceptional evening in Paris that starts out with a private pick-up at your Paris address. A table is reserved for you at restaurant 58 Tour Eiffel, with panoramic views of Paris. After dinner you embark on a sightseeing tour along the Seine river for another unique experience. There's more to come — the fabulous cabaret show at Moulin Rouge (with champagne, of course). At the end of the evening your driver is waiting to return you to your hotel.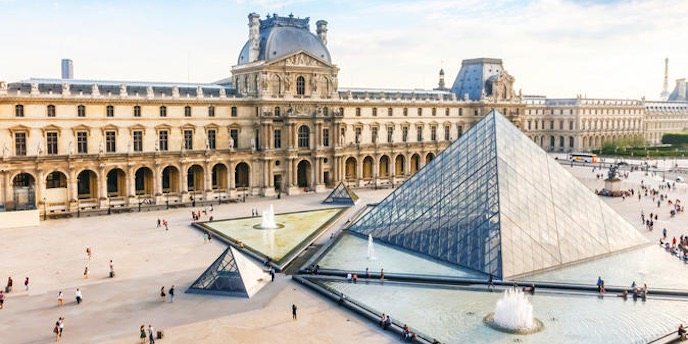 With nearly 10 millions visitors a year, the Louvre is another über-popular site in Paris, which means long, long lines. But we have a good tip for you — book a guided tour of the museum that leads you past the lines and right to the most famous works of art, also allowing you plenty of time to wander. Another tip — these tours sell out, so be sure to book early. Also see, How to Beat the Long Lines at the Louvre…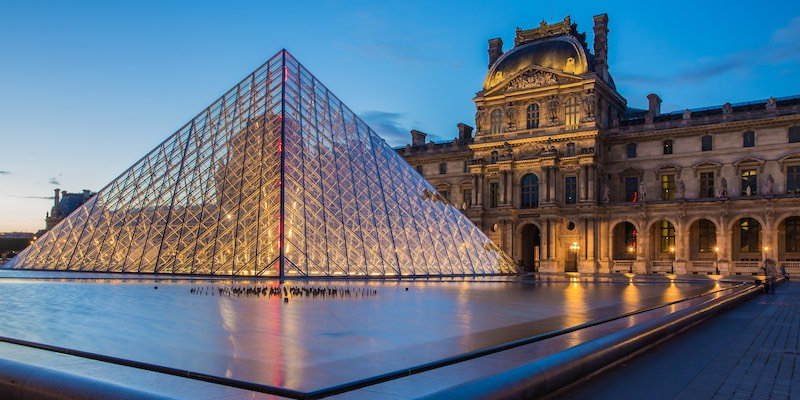 Better yet, go for our personal favorite. This full-evening activity combines three of our top activities — being in Paris, viewing world-famous art with a guide who can explain it all, and wine tasting with an expert sommelier in the most popular wine cellar in Paris. You also get to skip the lines at the Louvre!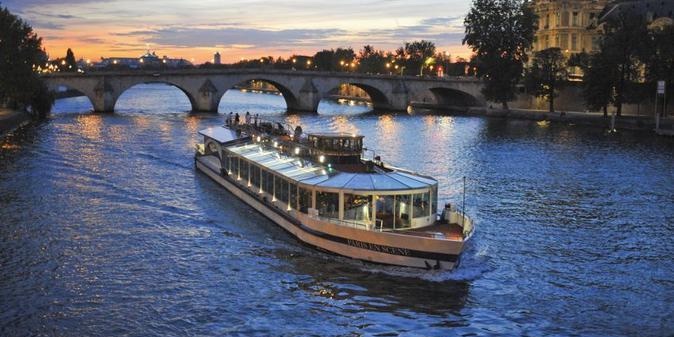 This VIP dinner cruise gets you a prime table at the front of the boat for the best views of the city's must-see attractions. As you dine aboard one of the classy Bateaux Parisiens boats, the band entertains you with live music while you take in the city lights. Hotel pickup is included as is champagne and wine. Also see, The Six Top Dinner Cruises in Paris…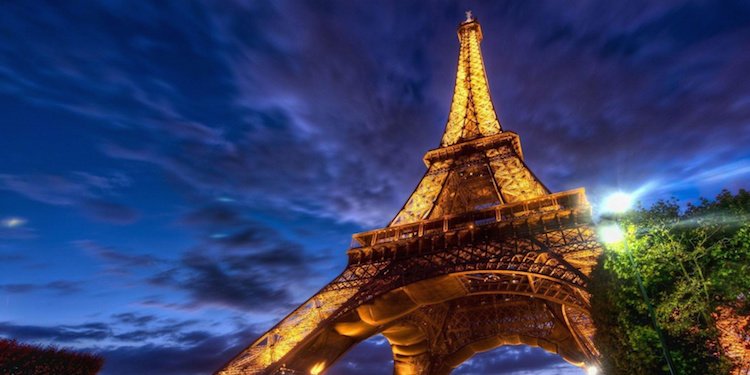 The lines at the Eiffel Tower are always long, and that's particularly true during the lovely days of May. Since we know you don't want to spend your valuable time in Paris standing in line, we strongly recommend you sign up for a tour that lets you bypass the ticket line. Since availability at the Tower changes, the best way to approach a no-wait ET visit is to check with the Skip the Eiffel Tower Lines link below. Also see, Big List of Eiffel Tower Tours…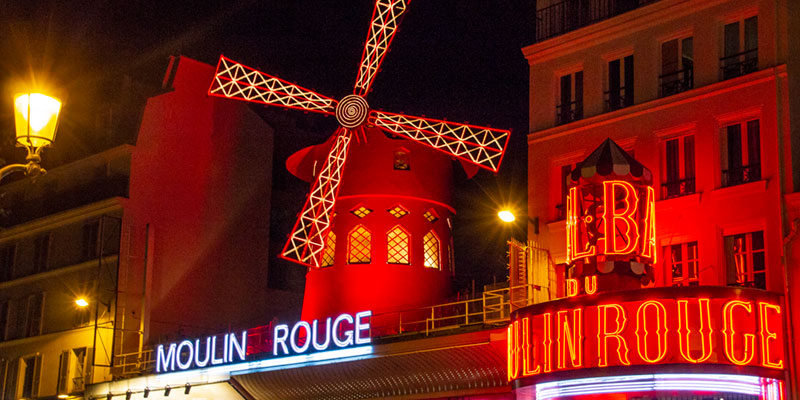 One of the most fabulous activities in Paris is to spend an evening gliding down the most famous river in the world, watching the city all aglow, while dining at a private table. The 3-course classic French meal is served with wine and starts with an aperitif. Afterwards, your driver/guide whisks you across town to the Moulin Rouge and its iconic cabaret. The night includes hotel pick-up and return.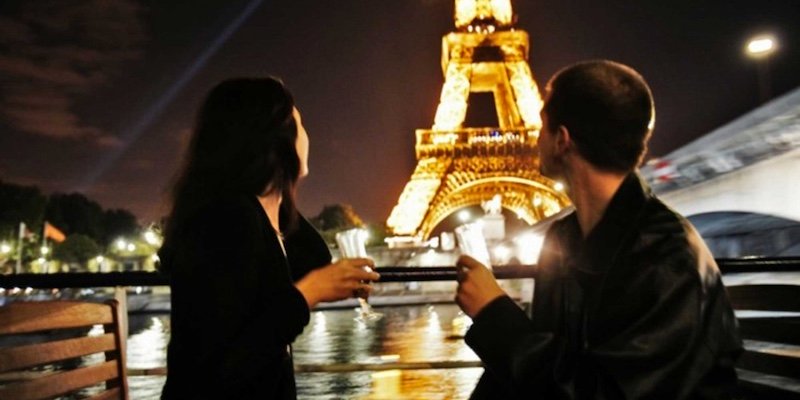 Paris + Champagne! Is it any wonder that we love this cruise? You start at the front of the line, with priority access to your bateaux. On board you are seated in an exclusive area at the front of the boat. All you have to do is sit back and enjoy the scenery. And what scenery it is! Glide past world-famous monuments while sipping bubbly poured by your very own sommelier who explains how champagne is made and the differences between the three you will taste.
No need to worry about how to get to the cabaret, your driver meets you at your Paris address. In Montmartre, at the Moulin Rouge, you dine on three traditional French courses and revel in the famous show. Moulin Rouge regularly sells out weeks in advance, so book as early as you can. Also see, Seven Ways To See The Hottest Show in Town…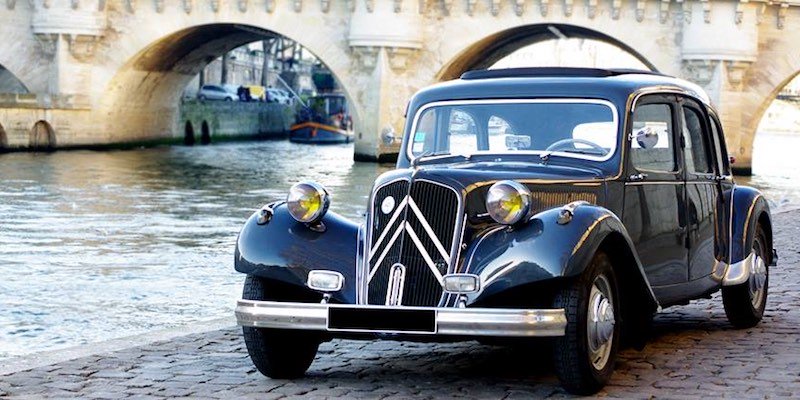 Here's how to feel like you're starring in your own movie set in Paris. Climb into the back seat of a sleek, black Citroën Traction Avant from the 1940s, driven by a "gentleman driver". It's so much fun seeing the sights like this, and made even better with the sun roof opened all the way. As we say in our review, this is "retro luxury from another era."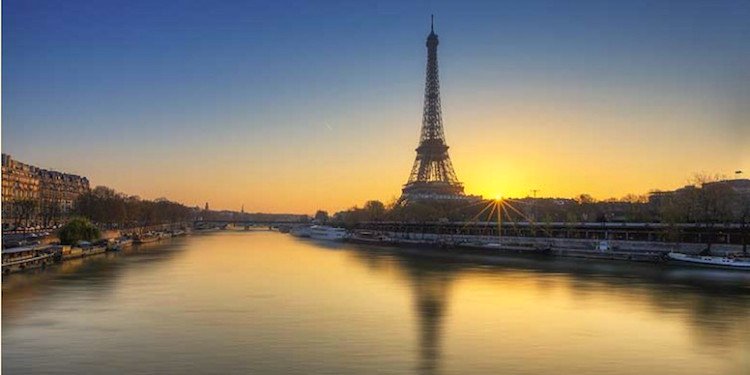 There are hundreds of 5-star reviews for this combination evening activity — and for good reason. We've done this tour and it's as good as it sounds! On a twilight river cruise you gaze upon the sights of Paris while you sip bubbly in a VIP area at the front of the boat. Back at the dock, your guide leads you to the Eiffel Tower, past the long line-ups, and up to Level Two for even better views of Paris. Magical!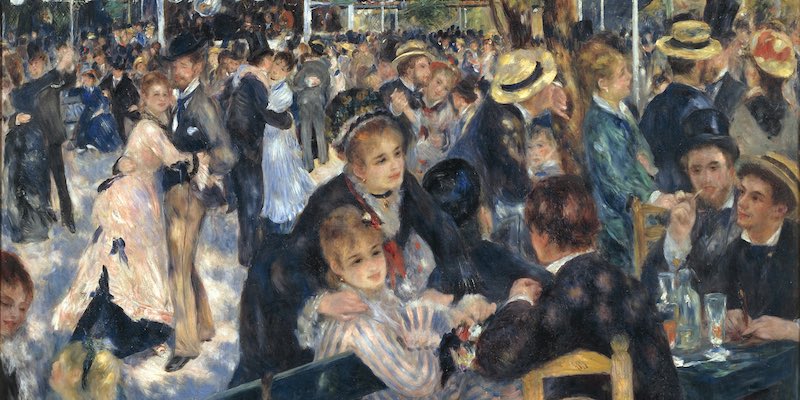 Montmartre was once a rural hilltop village that, in the 19th century, became the haunt of artists and poets. Today, it's a fascinating quartier of shops and sights with an artistic flair. On this guided tour see Van Gogh's house, the windmill cabaret painted by Renoir, the site of Picasso's early studio, and more. Also included is a skip-the-line ticket for the Impressionist museum, Musée d'Orsay. This activity has hundreds of 5-star reviews, so be sure to book early.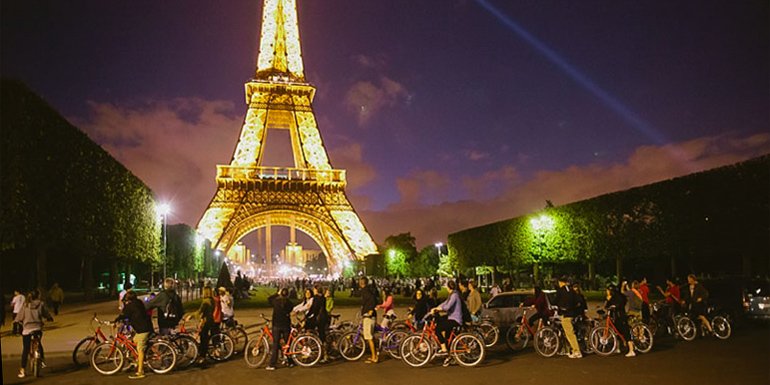 May is also a great month for a guided cycling tour around the city's most famous monuments and landmarks. Cruise around the ancient and modern streets of the city as you visit the Louvre, the Eiffel Tower, and glide down the Champs Elysées. Then you hop on a river boat for a nighttime cruise on the Seine — with a glass of wine, of course!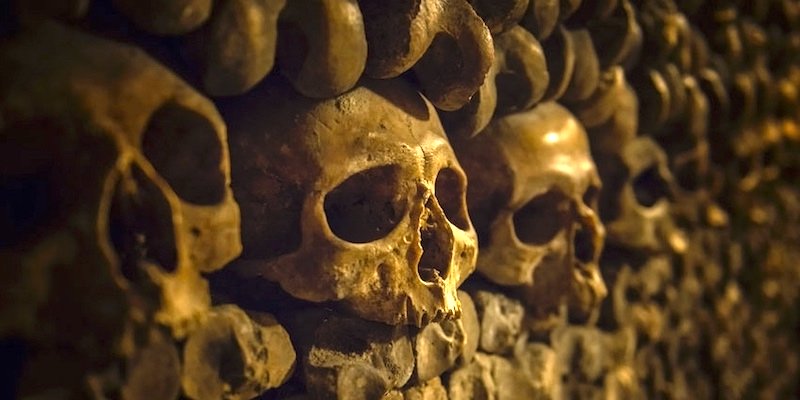 Even though it's the eeriest attraction in Paris the Catacombs are immensely popular. It really is something different to descend 130 steps underground to visit the final resting place of 6 million historic Parisians. The only way to avoid the long lines is to book this skip-the-line tour with an expert guide who also explains the history of this dark landmark. This VIP version gets you exclusive access to areas that are off-limits to most visitors. Available at many times throughout the day.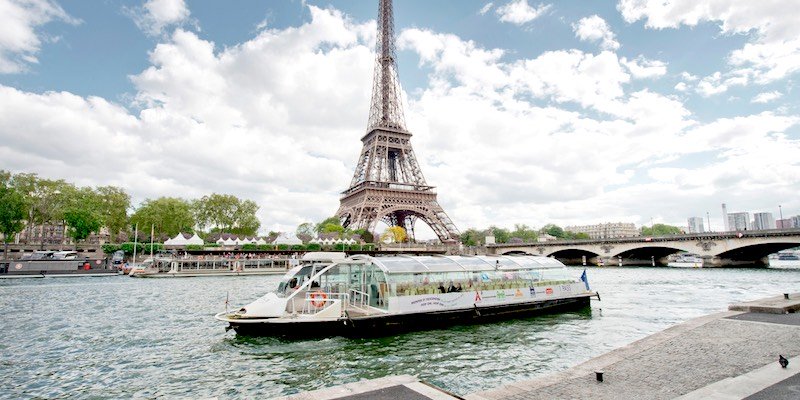 That's right, do Paris in one day. This action-packed tour packs a wallop with a combination of Louvre museum tour, Seine River Cruise & lunch on the Eiffel Tower. From brand-new restaurant Brasserie Eiffel (opening for April) you can see the city spread beneath you. Aprés lunch hop on another river boat to visit Île de la Cité, home of the recently-damaged Notre Dame. Everything is included — lunch, entrance fees and river cruise. Also see, The 6 Best Paris City Tours…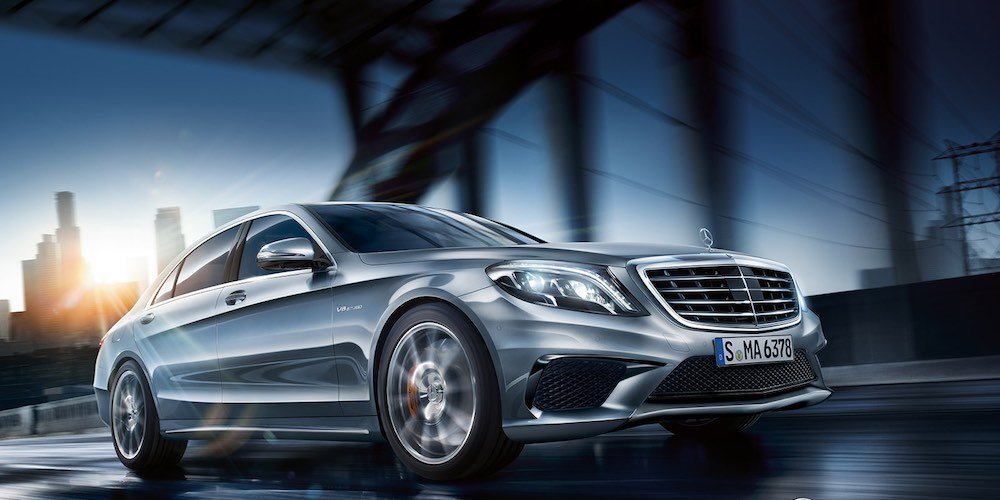 Here is one of our best Insiders tips — pre-arranging transfer from the airport. We find it's comforting to be prepared and to know what's going to happen when you arrive. Readers love these affordable services that take you right to your hotel and pick you up when you're ready to leave. An easy and affordable way is to book a shuttle van right to your hotel. It's convenient and cheaper than a Paris taxi.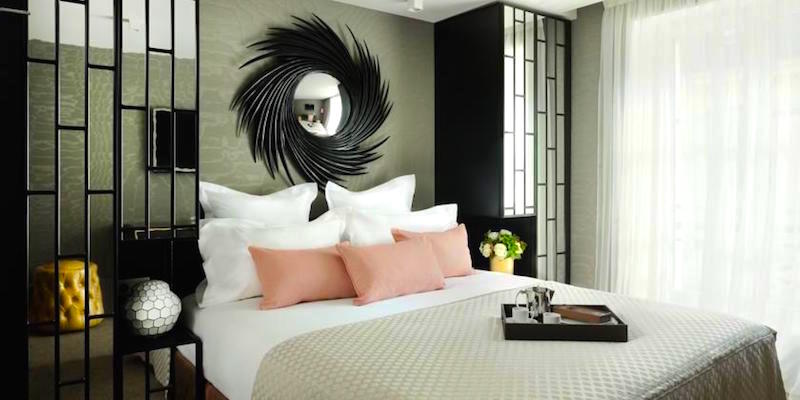 Who doesn't love the Left Bank of Paris? It makes you think of Hemingway and the Jazz Age and seems to emanate the very essence of Paris. We think it's the best district in the city to call home. The Saint-Germain neighborhood is charming, and so are the best of the hotels in the quartier. Let's take a look at our top Left Bank hotel picks, updated for 2021, with new ratings and current prices.
The Best Ways to Visit Versailles from Paris
Things to Do in Paris May 2021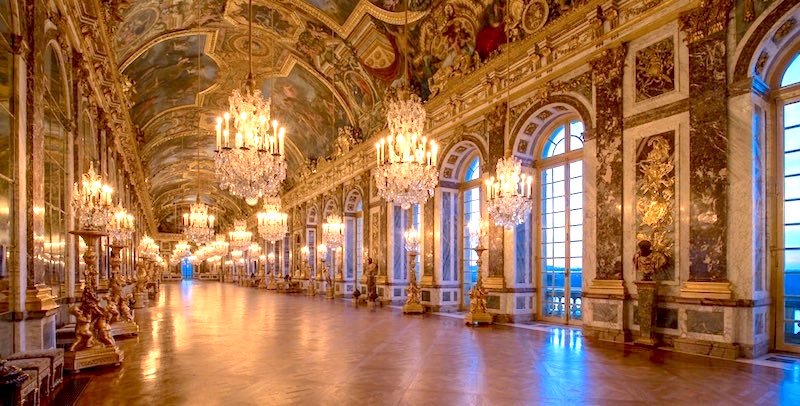 A symbol both of grandeur and of royal decadence — the chateaux and gardens of Versailles are don't-miss destinations when you're in Paris. It's an easy day trip, but instead of worrying about trains, maps and guidebooks, we recommend you go the royal route. Book a private van with a driver/guide to make the past come alive. Includes transportation to and from your hotel. This is likely to sell out.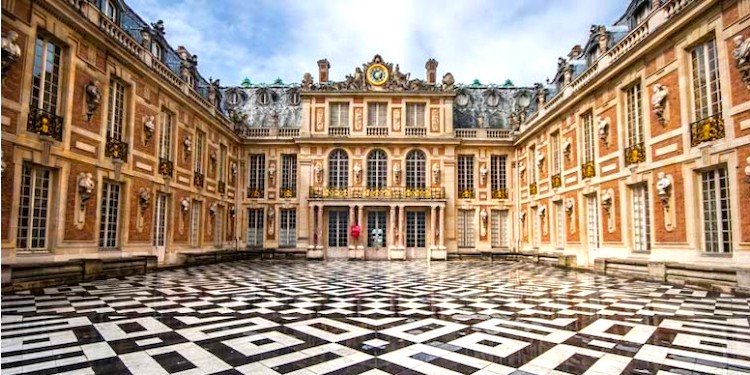 These popular morning and afternoon tours includes priority access with an expert guide. It's a small-group for more personal attention and includes transportation right from your hotel. By the way, a private tour is also available.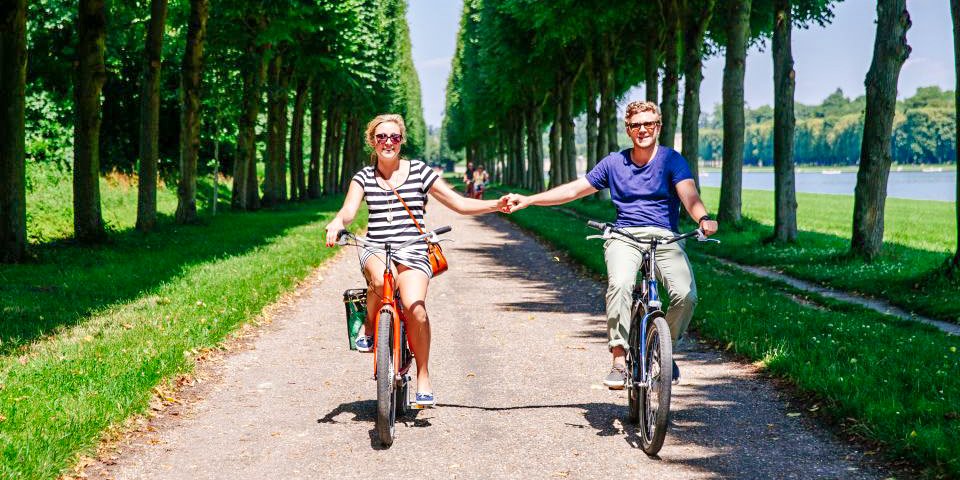 Make your visit to Versailles just a little bit different. Cycle the idyllic countryside around Versailles and shop the local markets for picnic supplies. You stop for an al fresco lunch in — you guessed it — the gardens of Versailles! Then use your priority-access ticket to explore the palace. Book early, this activity is likely to sell out.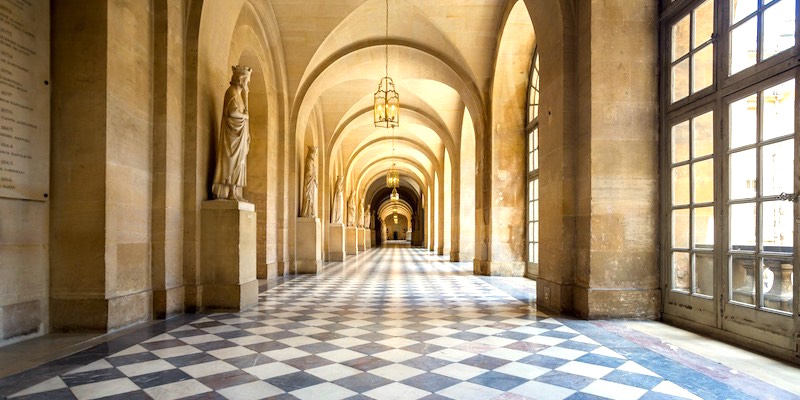 Feel like royalty as you slip past the guards and the velvet ropes to to see Versailles' secrets normally reserved for dignitaries. Here's what's in store on this exclusive VIP, small-group tour — Louis XVI's apartments, his personal library, the Royal Chapel (built for the wedding of Louis XVI and Marie Antoinette). Visit the Hall of Mirrors with a twist — you see it before the palace opens, before the angry mob arrives. We recently did this tour and there's nothing like it! Sundays, Tuesdays, Saturdays.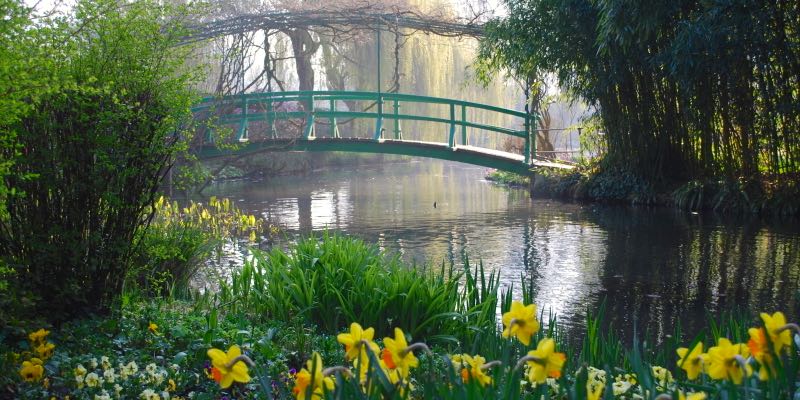 Start the day with a visit to the chateau and gardens of Versailles. You next visit the luscious gardens of Claude Monet in nearby Giverny at their peak of perfection in May. Here you will see his Impressionist world blossom in front of your eyes. On this small-group tour you are picked up at your Paris address and driven to both locations for guided tours. Lunch is also included on this very popular day trip from Paris.

To concentrate on Monet and his house and gardens in Giverny, choose this affordable small-group afternoon tour that includes pick-up at your Paris address. Daily except Tuesdays & Thursdays. Private tours available everyday.
The Top Day Trips From Paris
Things to Do in Paris May 2021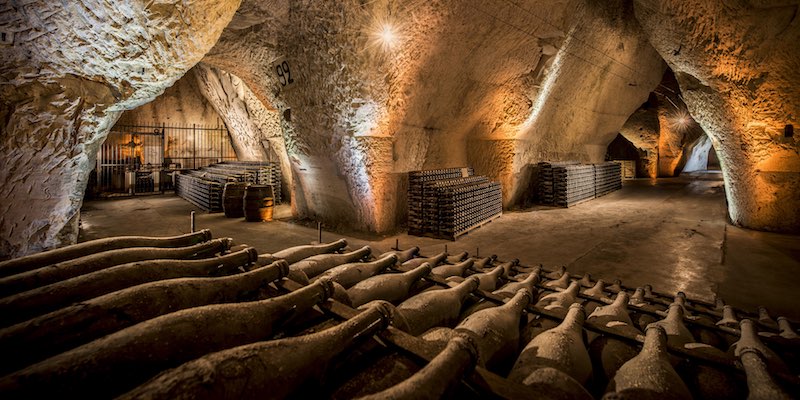 Visit the Land of Bubbly as your private driver picks you up at your Paris address and whisks you away along the route des vins. At Reims, capital of the Champagne region, you tour the historic city, and visit the famous cathedral. There's lunch, of course, plus sampling a lot of bubbly at the famous producers! Can you think of a better way to spend a day? Monday through Saturday. Also available as a private tour.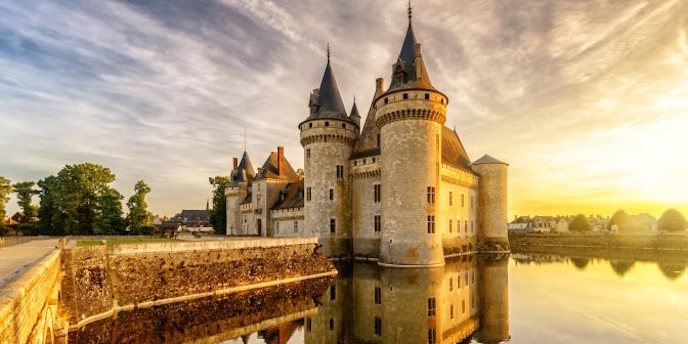 The beautiful Renaissance valley is known for more that just its famous chateaux. The Loire Valley also produces world-renowned wines. This tour includes guided tours of the 3 most famous castles. It also includes a wine tasting of the best varietals from the region — that all happens during a classic 3-course French lunch. It's like two trips in one glorious day! You skip the lines at the castles. This is a small-group tour in an air-conditioned Eurovan.

If you want to concentrate on the castles then opt for this fun day trip from Paris, sans wine, that gets you to the three most important chateaux – Cheverny, Chenonceau and Chambord. The small group ensures personal attention.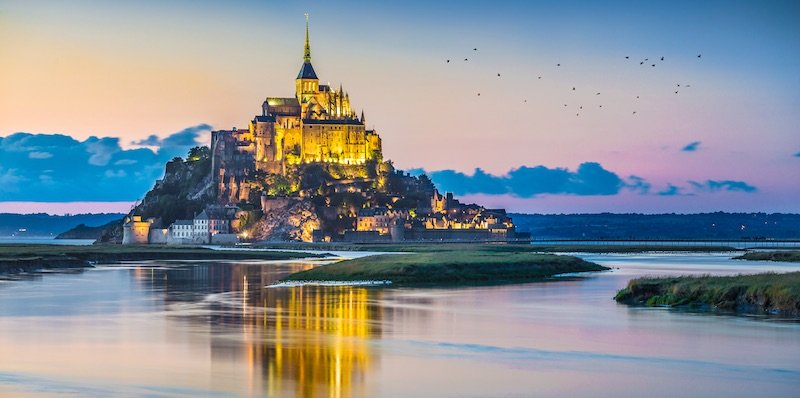 Spend two days exploring the coast of Normandy, the castles of the Loire Valley, and regional wines on this popular tour from Paris. We're not sure which is more breathtaking — the "floating" island of Mont Saint-Michel or the Loire Valley chateaux. Luckily, you don't have to choose. Everything is included — tickets, guides, meals, accommodations, and a guided tasting of Loire wines on day two.

Concentrate on the island and abbey of Mont Saint-Michel off the coast of Normandy on this day trip from Paris. The drive from Paris takes you through the picturesque Normandy countryside. Everything is included, even pick-up at your hotel, so no need to worry about anything.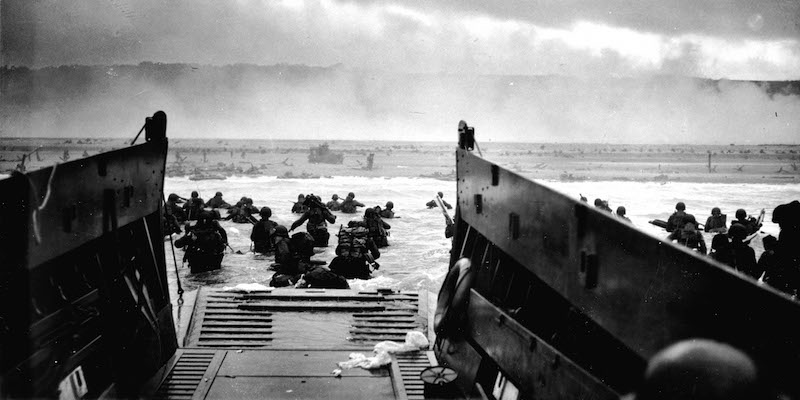 More than seven decades have passed since the Allied Forces arrived at the D-Day beaches of Normandy. Starting out from Paris, spend the day exploring the beaches, monuments and museums that mark the beginning of the end of World War II. Choose the small group option (8 person max.) and you will be picked up at your Paris hotel and delivered back at the end of the tour.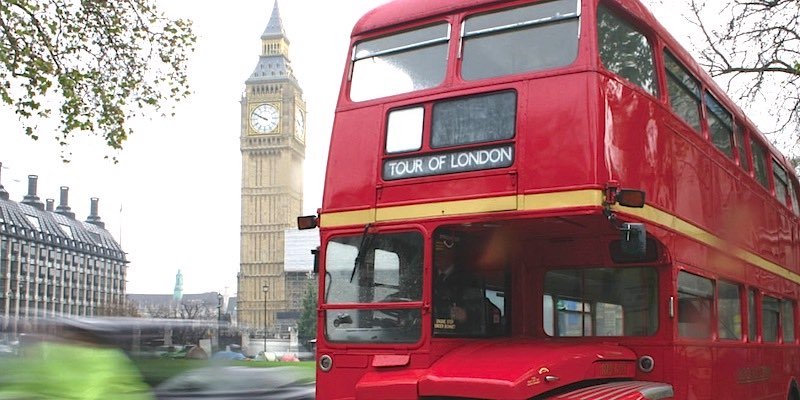 Nowadays, high-speed trains and the channel tunnel have made it possible to visit London on a day trip from Paris. What used to seem a dream is now easy! At Gare du Nord in Paris you meet your tour guide and hop on the Eurostar to London. The day includes an extensive, open-top bus tour around London and guided walking tours, including The Beatles London Walking Tour. It's an exhilarating trip that gets you back to Paris the very same day.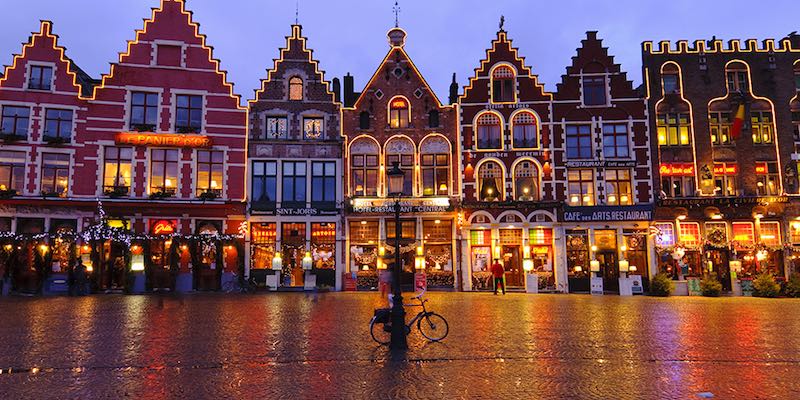 Discover one of the most charming medieval towns in Europe on a guided day trip from Paris. Called the "Venice of the North", Bruges is surrounded by a network of canals and is a cornucopia of charming architectural and historic gems. For the best day out from Paris, you can choose to be picked up from your hotel.
The Top Food & Wine Activities
Things to Do in Paris May 2021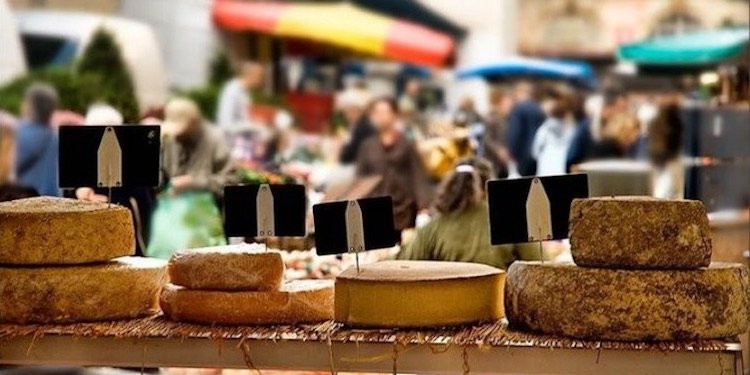 This is a very popular food tour that walks you through the Marais to visit the top food & wine shops in the quartier , tasting the best of French foods like cheese, charcuterie, baguettes, chocolate, and wine. You start your tour at the oldest food market in the city. This one is garnering high praise from satisfied travelers.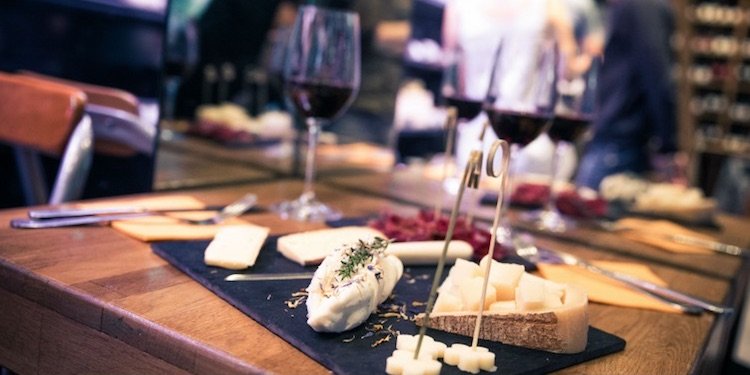 What better place than Paris to learn about the cheese of France? Descend into a private cheese cellar in the Marais with an affineur (expert in aging cheeses) to learn all about the proper way to age French cheeses and how to to pair them with the right wines. Discover how cheese became one of the most important food groups of France, along with baguettes and chocolate! The small group is limited to 10 to ensure there's more cheese for you. Also see, Top Cheese Tastings In Paris…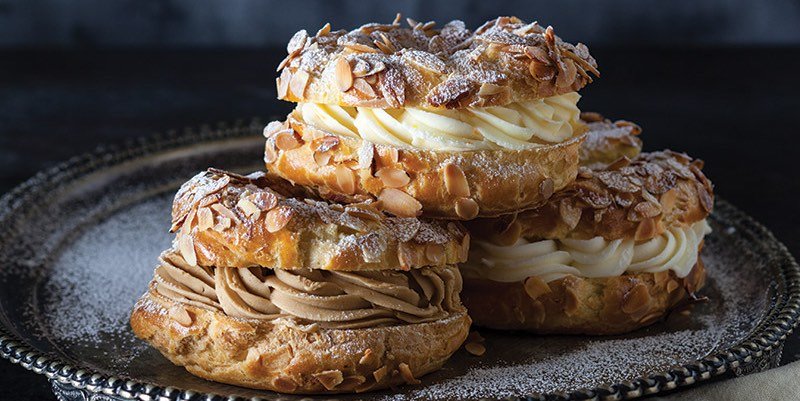 You've heard us say that Paris and wine go together. Well, that also applies to Paris, chocolate & pastries. Is it any wonder that we (and our readers) like this guided walking tour? It gives you a chance to get behind the scenes of Paris dessert specialities, along with plenty of sampling of course, including regional specialities.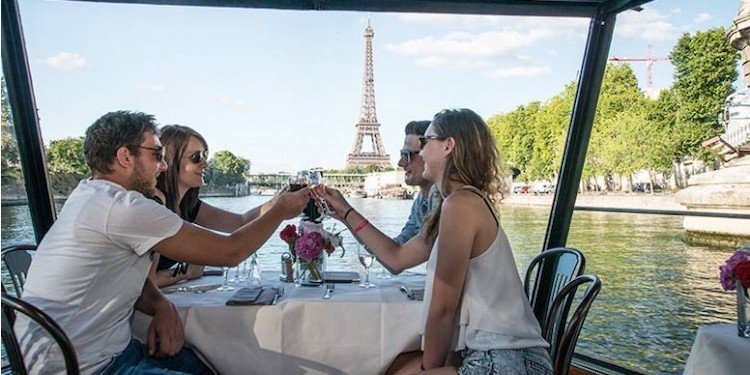 Visitors are loving this fun, casual, and affordable lunch cruise along the Seine — you see so much of Paris while dining on a classic 3-course meal. A cruise down the city's famous river is something you must do while in Paris, so why not have lunch at the same time? Combine great dining with a tour of Paris. This lunch cruise is very popular, so book early.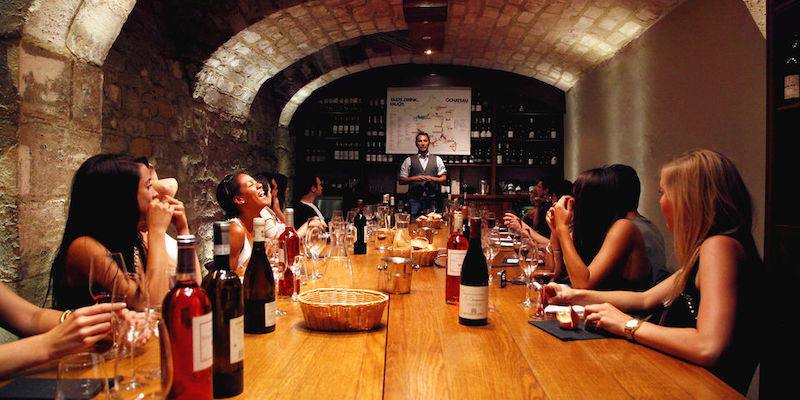 On an evening in Paris, in an elegant wine cellar, immerse yourself in the wonders of French wine during this introduction and tasting led by a wine expert. Learn about the country's wine regions and taste the wines, with guidance from your sommelier. This Masterclass also provides the rare opportunity to taste some of the finest champagnes.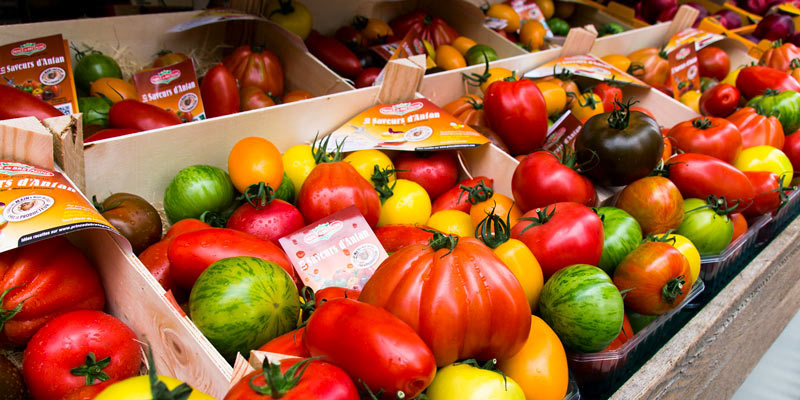 Hone your French cooking skills in a small-group cooking class in Paris. Sign up to join a local chef to tour a local fresh food market, then return to the Paris cooking studio to create a stellar three-course meal. You will prepare a delicious lunch — including entree, main course and dessert — and enjoy the fruits of your labor with a glass of wine. Class size is limited to 8.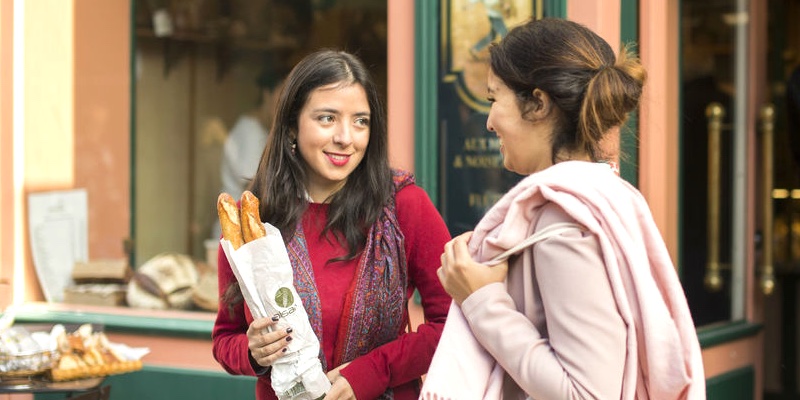 You get individual attention on this small-group gourmet walking tour that begins at a specialty cheese shop on Boulevard Saint-Germain on the Left Bank. Not only is there lots of sampling, your food-expert guide also treats you to an overview of French culinary habits, a description of any seasonal events taking place at the time of your tour, and an introduction to selected specialties in the shops. There's also an afternoon tour that covers Montmartre.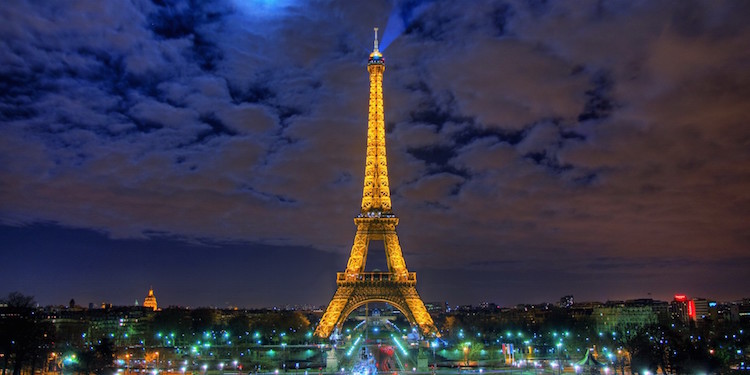 This nighttime adventure includes a once-in-a-lifetime dinner at the brand-new Eiffel Tower brasserie, followed by a magical cruise along the Seine. You have priority access to the Tower that gets you up where the views are stunning. After dinner step aboard a glass-walled boat for an evening Seine river cruise, or you may decide to climb the stairs to Level Two of the Tower.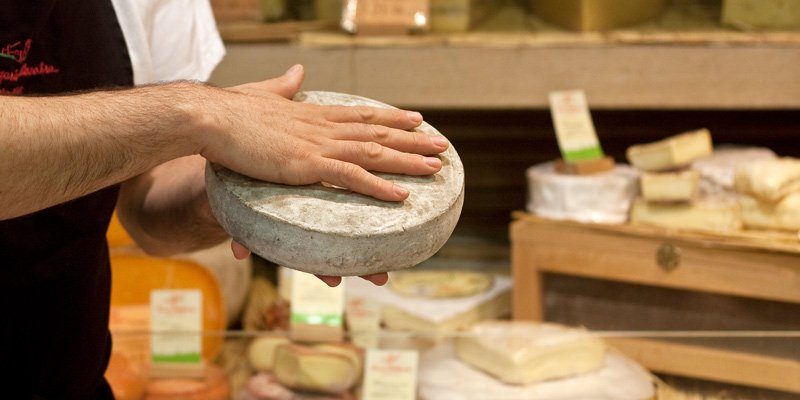 Take a walk with a culinary expert to discover the foods that France is most famous for. Start at a traditional fromagerie to learn about the country's cheeses. Move on to freshly baked baguettes. The tour takes in French wine and even foie gras! And, don't worry — any calories you take in at delicious taste samplings are going to be burned off by the walk! Morning tours in the Latin Quarter, afternoon tours in Montmartre.
What's On at the Museums
Things to Do in Paris May 2021
Picasso – Rodin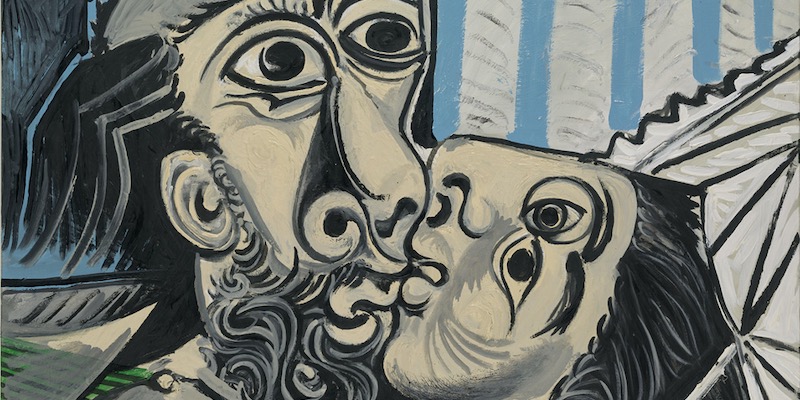 This stunning and much-anticipated exhibition will run concurrently at both the Musée Picasso in the Marais and the Musée Rodin in the 7th Arrondissement. It will graphically demonstrate how the two artists, individually and jointly, heralded a turning point in modern art.
• Musée Picasso & Musée Rodin
• Ends January 2, 2022
• Information…
The Advent of the Artist
In the new season of this on-going museum event, the Louvre's Petite Galerie continues its exploration of the transition from the typically anonymous craftsman of the classical period to the artist of the Renaissance, The Advent of the Artist. In 2021, Renaissance artists Leonardo da Vinci, Donatello, Michelangelo, and Albrecht Dürer will be featured.
• Petite Galerie, Louvre
• Ends July 5, 2021
• Information…
The Olmecs and the Cultures of the Gulf of Mexico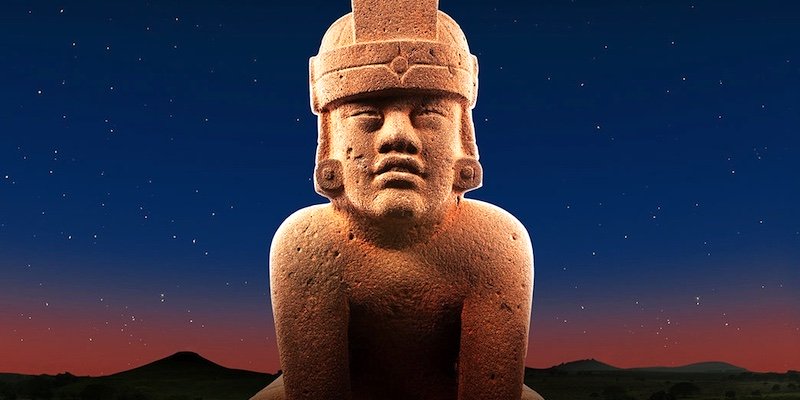 Learn about the fascinating Olmec civilization and the little-known world of other pre-Columbian cultures of the Gulf of Mexico. The exhibition sheds light on this Mesoamerican civilization with rare items, shown for the first time outside Mexico.
• Quai Branly
• Ends July 25, 2021
• Information…

Magritte in Full Sunlight – The Renoir Period, 1940-1947
This exhibition brings together paintings and drawings from the end of the 1930s, when Magritte predicted the imminent outbreak of war. Along with his works are some of Renoir's masterpieces and (for some reason) contemporary paintings by Jeff Koons.
Musée de l'Orangerie
Ends June 21, 2021

Swiss Modernities – 1890 to 1914
At the end of the 19th century the artistic scene in Switzerland was vibrant. A generation of painters — Giovanni and Augusto Giacometti, Felix Vallotton, Ernest Bieler and Max Buri — radically transformed the art of their time. This exhibition gives an insight into artworks that have never been shown in France, by bringing together seventy masterpieces of the period, from public and private collections.
Museée d'Orsay
Ends June 27, 2021
The Top Events in Paris
Things to Do in Paris May 2021
Fête du Travail – May Day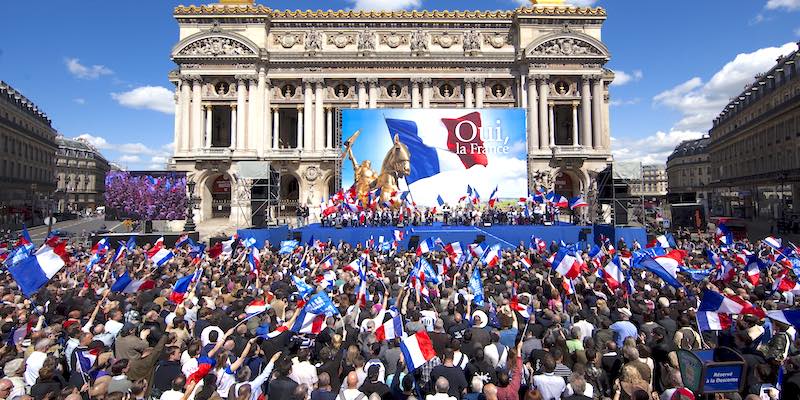 Next to Bastille Day, May Day — May 1st — is the most popular holiday of the year in France. Be on the look-out for lily-of-the-valley flowers which are a symbol of good luck in France. You'll see them for sale at flower vendors on nearly every street corner. Most shops and museums are closed to celebrate France's Labor Day, so it's a good day to plan an activity like a lunch cruise or a walking tour.

French National Holidays
There are four more big French National Holidays in May that cause shops and museums to be closed when you might not expect it!
Labour Day – May 1, Saturday
Victory Day – May 8, Saturday
Ascension Day – May 13,Thursday
Whit Sunday – May 23, Sunday
Whit Monday – May 24, Monday

Foire de Paris – The Grand Paris Expo
It's the largest home show in Paris and has been for 112 years. Discover the latest French decorating trends (who doesn't want in on that one?). More than 3,500 brands from Europe give you a chance to discover all the latest French house and home trends. For 2021 the show has been postponed until fall.
Paris Expo, Porte de Versailles
Postponed until autumn 2021

La Fête de la Victoire
On this French National Holiday, remembering the end of World War II in Europe, the President of France will lay flowers on the Tomb of the Unknown Soldier to honor the liberation of France.
May 8, 2021
Arc de Triomphe
The French Open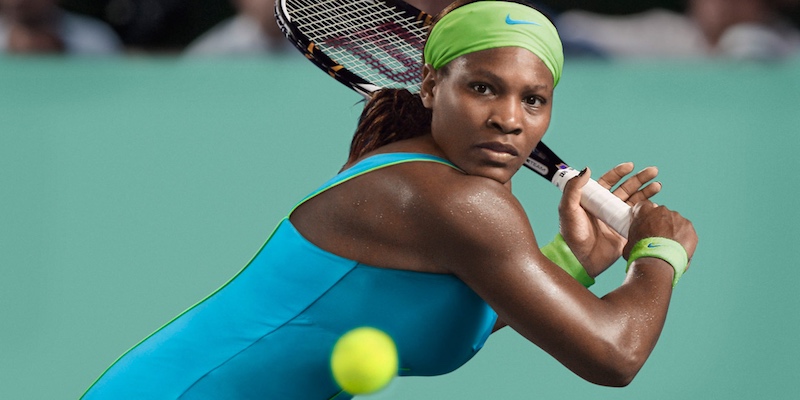 This Grand Slam tennis tournament is the only one played on red clay. The French Open starts during the last week of May at Roland Garros stadium. If you're a tennis fan, this is one of the most dramatic tournament of the year. Expect to see plenty of red clay flying. Still scheduled to start in mid-May, be sure to check the information link for updates.
• May 17 to June 21, 2021
• Information…

Jazz Festival at Saint-Germain-des-Prés
Hear top jazz performances in the heart of Paris. Doesn't get much better than this! The 2020 festival was cancelled last May; news on this year's event will come soon, we hope. Check the link for updates.

Nuit des Musées
It's an all-nighter at Paris museums. Free museum entrance, plus they stay open until the wee hours
Belleville Artists Open Studios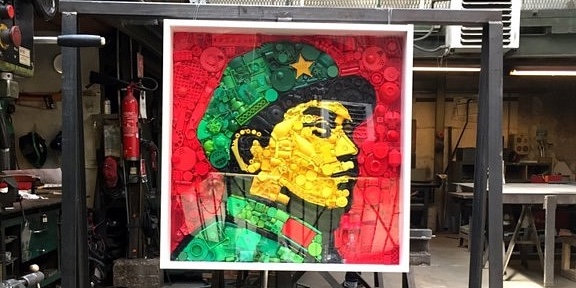 Since 1990, Belleville artists have opened their studios during the annual open house. It is now a major artistic event in Paris with more than 200 exhibitors participating. Explore painting, photography, sculpture, installations, ceramics and prints. And best of all, it's free!
• Postponed until 2022
• Website…

Taste of Paris
Join top chefs along with food and wine producers in a line-up of dazzling cooking demonstrations and tastings. The 2020 edition was cancelled, but the 2021 may take place in the temporary Grand Palais venue on Champ de Mars. (While the Grand Palais itself is closed for renovation.
Grand Palais Éphémère
May 13 to 16, 2021

Fête du Pain
Only in France, folks. It's a festival of bread where the prize for the best baguette of the year is awarded.

FestiWall 2021
It's the most important street art festival in France! FestiWall is held in the 19th Arrondissement, along the canals of Paris. Admire the works, interact with the artists, and participate in free workshops. Since most of the festival is held outdoors, we expect some version of it will go ahead this month. But, check the link.
May 2021
19th Arrondissement

Yoga Festival Paris
The four-day Yoga Festival Paris is an annual event and one of biggest of its kind in France. Normally held in May, but dates (if any) are yet to be announced.
Porte de la Villette Convention Center
2021 dates TBA

Livre Paris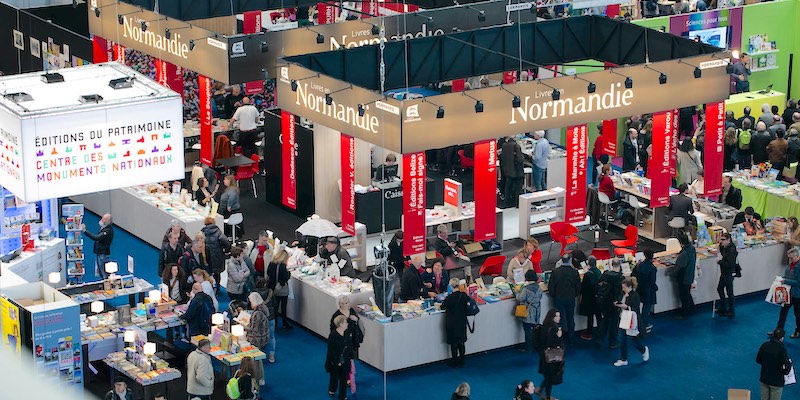 It's the biggest book fair in France with 160,000 visitors, 3,000 authors, and 30,000 bookish professionals gathering to share their expertise in the world of writing and publishing. For 2021, the annual March event has been moved to May… but more news may follow.
• Porte de Versailles
• May 28 to 31, 2021
• Information…

Paris Bridal Fair
Planning a wedding? Attend the Paris bridal show to find out the latest trends from cakes to cocktails. For 2021 the annual March fair has been rescheduled for May.
Porte de Versailles
May 16 to 17, 2021