We love May in Paris — it feels like we're in the City of Eternal Spring. Walking almost anywhere in the city is a delight and, with the warmer weather, you might want to plan for a day trip to Versailles, or to Monet's gardens at Giverny. And don't forget about a glorious dinner cruise on the Seine — one of the city's top-rated activities.
Esprit de Paris – The Top Experiences
Things to Do in Paris May 2024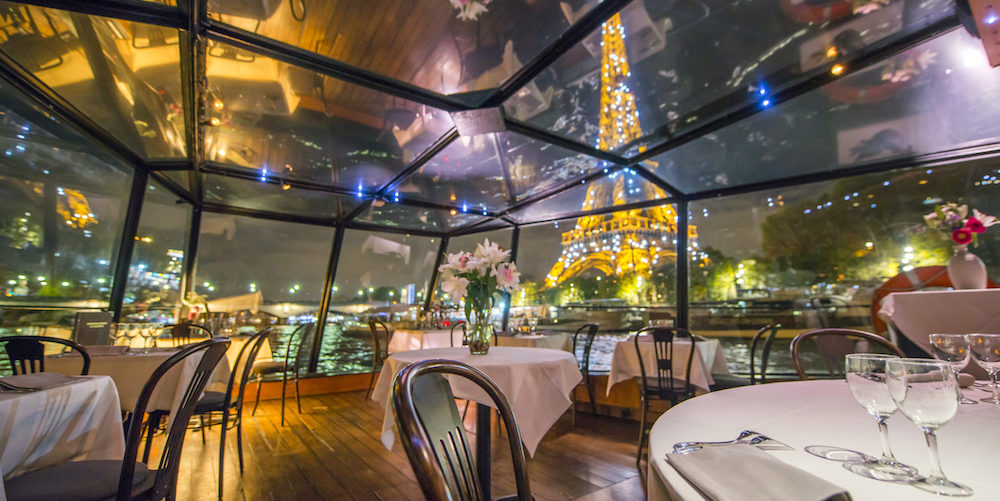 This VIP dinner cruise gets you a prime table at the front of the boat for the best views of the city's must-see attractions. As you dine aboard the classy Bateaux Parisiens, performers entertain you with live music while you take in the city lights. Choose the Service Premier option for the best seating, the best meal, and champagne — the ultimate experience.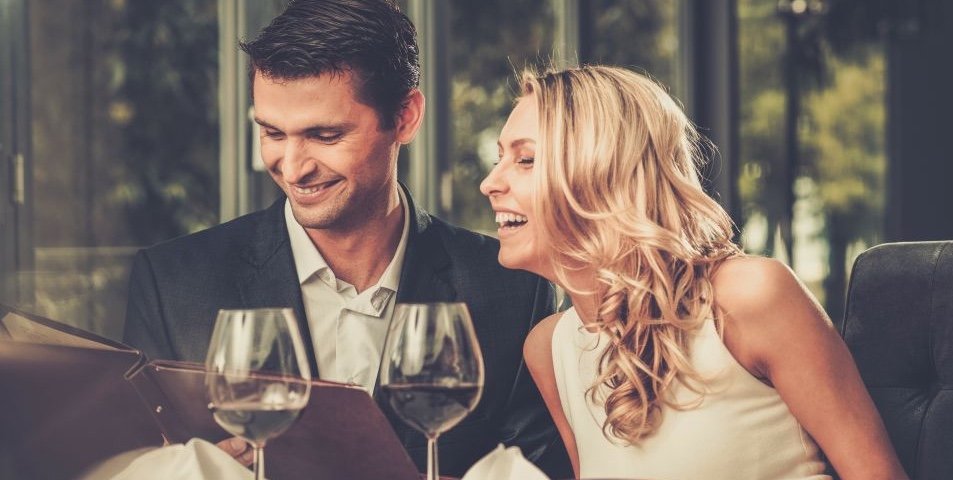 Travelers to Paris are raving about the easy access to restaurant Madame Brasserie on the Eiffel Tower, skipping the long lineup. They're also giving glowing reviews about the service and the stellar multi-course French meal. To our way of thinking dining on the Eiffel Tower is an essential Paris experience. Lunch is also available.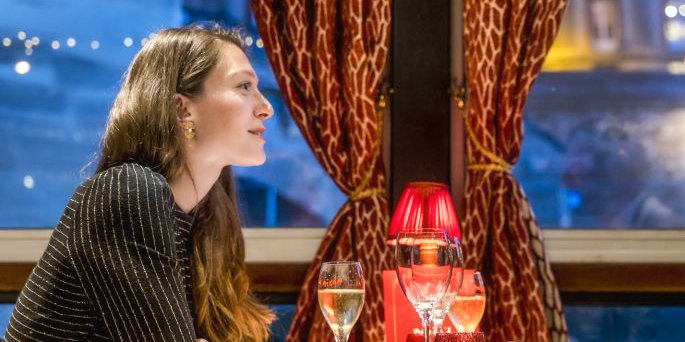 On this dinner cruise you will discover why Maxim's of Paris is an iconic symbol of France. On a bateau on the Seine Maxim's delivers the ultimate Paris experience. You'll appreciate the VIP treatment with guaranteed window seating for an unforgettable romantic evening and a menu featuring lobster, truffle, and fresh seafood.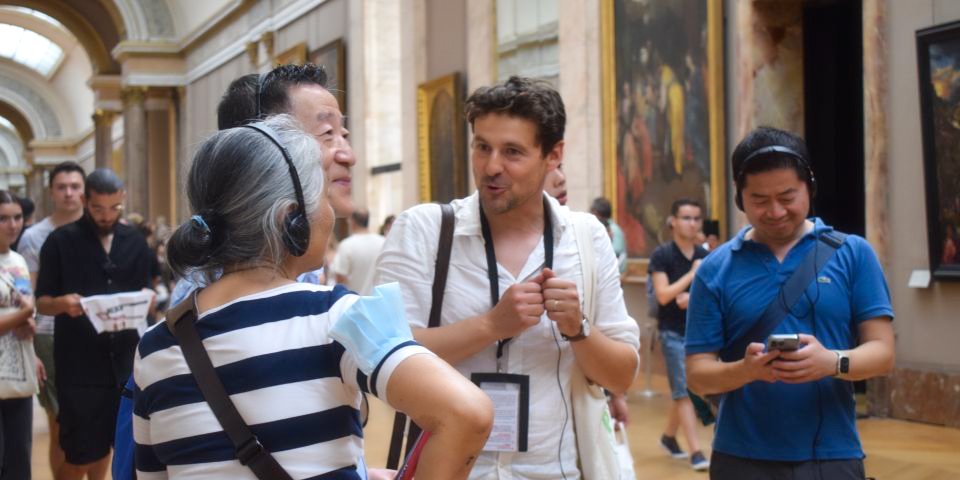 With millions of visitors a year, the Louvre is very popular site in Paris and the lines are long. But this private VIP tour leads you right past the lines to the most famous works of art, with fascinating explanations by your art expert guide. When the tour is over, you can stay in the museum as long as you want. Choose a small-group tour or, our recommendation, a private tour.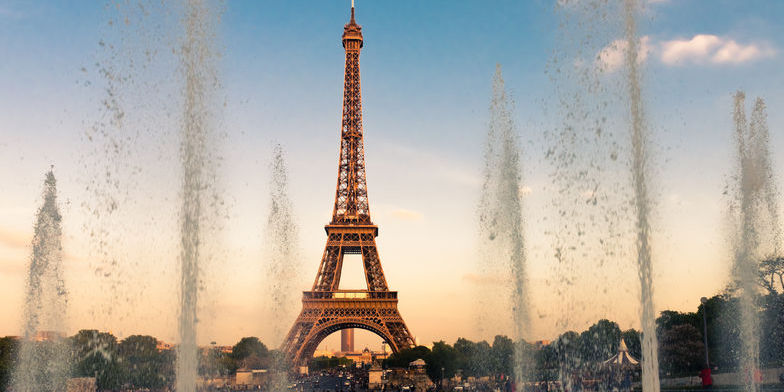 The Eiffel Tower is another place where the lines a are always long, and particularly during the lovely days of May. Since we know you don't want to spend your valuable time in Paris standing in line, we recommend you book a guided tour that walks you past the long ticket line and right up the tower.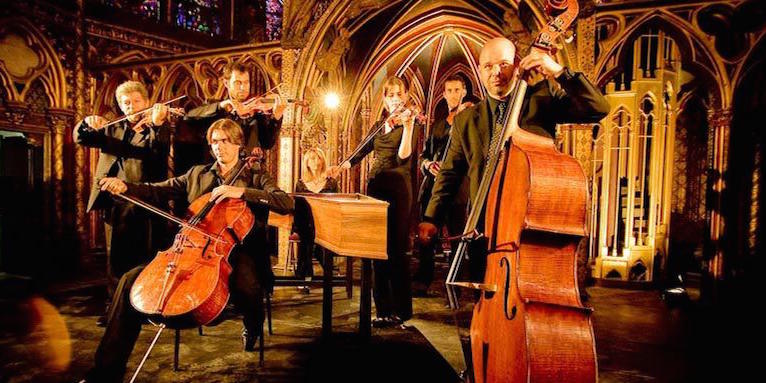 One of the most memorable things to do in Paris is to attend a classical music concert in an historic venue. This month there's a lineup of stellar operas and ballets at Palais Garnier and Opera Bastille. There are also concerts at Sainte Chapelle and other spectacular venues. And do not miss a special performances of La Bohème performed at the Opera Bastille!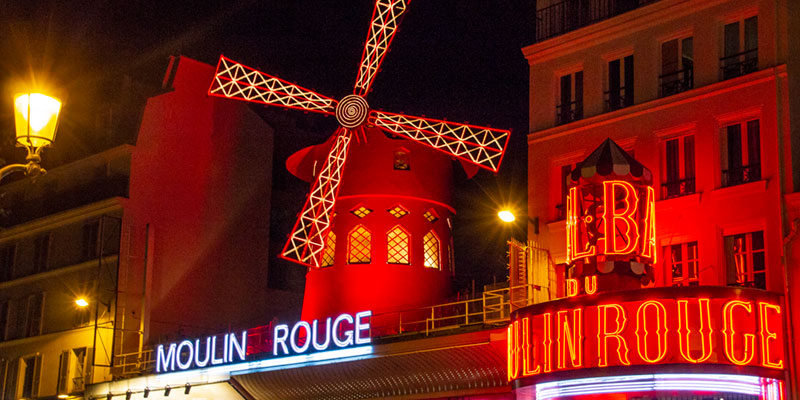 There's a lot to do and see in Paris when the sun goes down and one of the most iconic activities is dinner and a show at the Moulin Rouge. Take your seat to dine on the classic Belle Epoque Menu (our recommendation), complete with champagne. Afterwards you can marvel at the cabaret that features 100 performers and flamboyant costumes of feathers, rhinestones, and sequins. Truly a night to remember.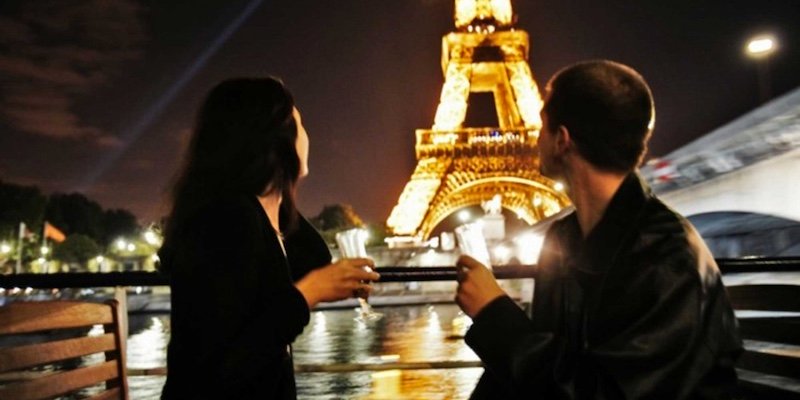 Paris + Champagne! Is it any wonder that we love this cruise? You start with priority access to your bateau, seated in an exclusive area at the front of the boat. Glide past world-famous monuments while sipping bubbly poured by your very own sommelier who explains how champagne is made and the differences between the three you will taste.
Van Gogh, Monet, Renoir, Manet. Musée d'Orsay is absolutely packed with the gems of the Impressionist painters. Since the lines are almost always long, the best way to see the art is on this priority-access tour. You'll get inside quickly and learn the stories, the struggles, and legacy of the world's most iconic artists.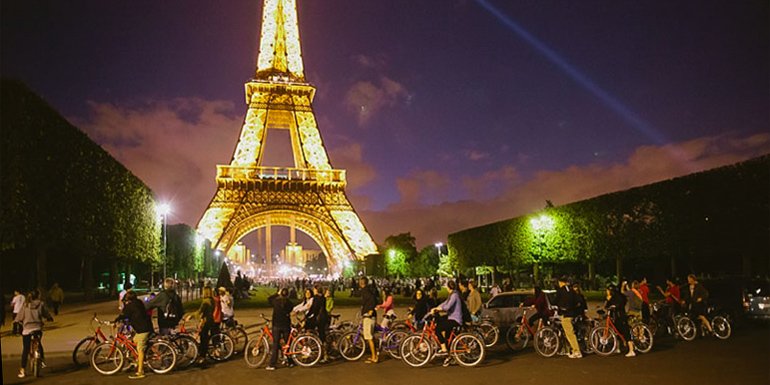 May is also a great month for a guided cycling tour around the city's most famous monuments and landmarks. Cruise around the ancient and modern streets of the city as you visit the Louvre, the Eiffel Tower, and glide down the Champs Elysées. Then you hop on a river boat for a nighttime cruise on the Seine — with a glass of wine, of course!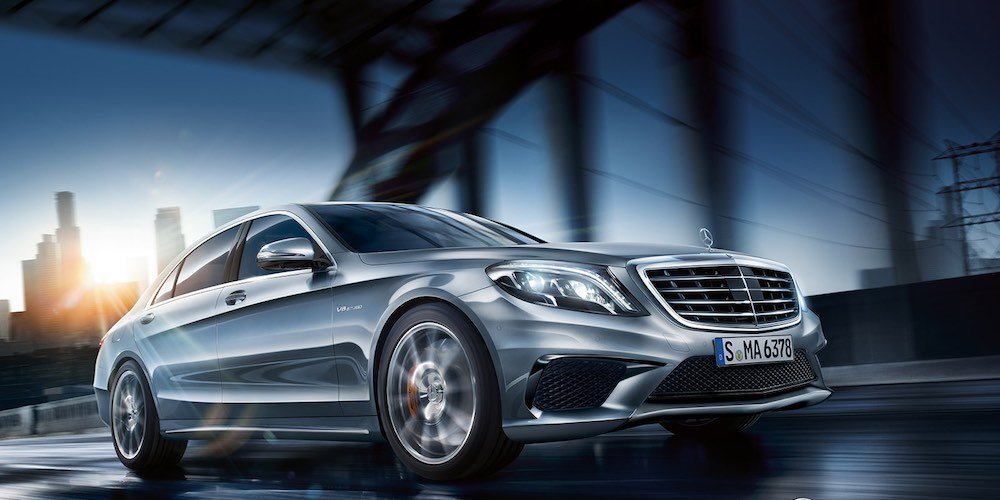 We like to know what's going to happen after we land in Paris. So we always arrange private transfer from the airport into the city. Readers also love these services where your driver meets you on arrival, helps with your luggage, and takes you directly to your Paris hotel in a private, air-conditioned sedan. Start your vacation with a touch of luxury… and relaxation.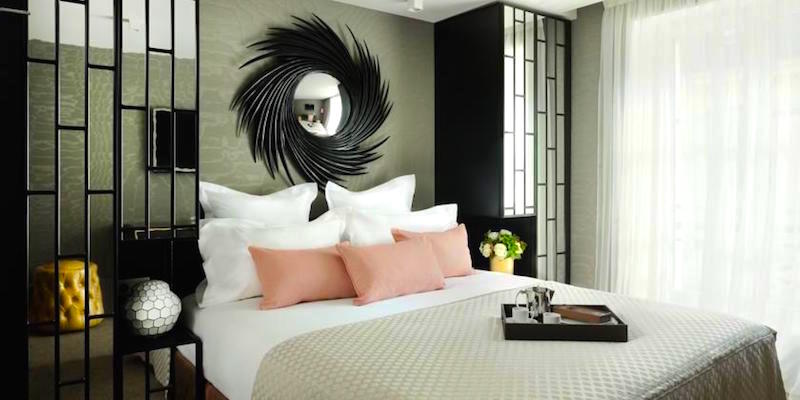 Who doesn't love the Left Bank of Paris? It makes you think of Hemingway and the Jazz Age and seems to emanate the very essence of Paris. We think it's the best district in the city to call home. The Saint-Germain neighborhood is charming, and so are the best of the hotels in the quartier. Let's take a look at our top Left Bank hotel picks, updated for 2024, with new ratings and current prices.
The Wonders of Versailles
Things to Do in Paris May 2024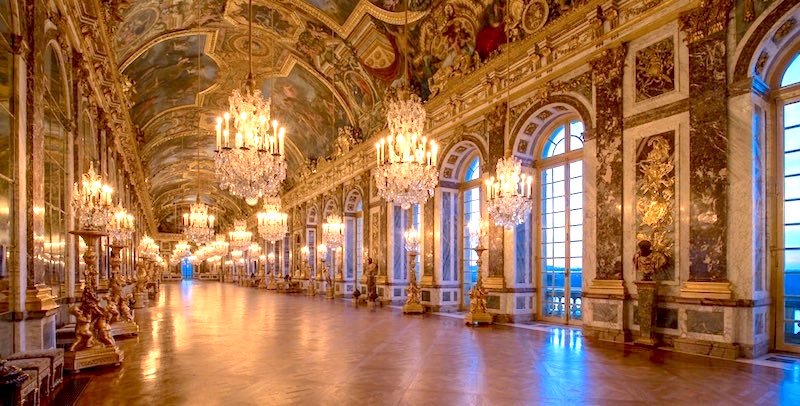 A symbol both of grandeur and of royal decadence, the chateau and gardens of Versailles are don't-miss destinations when you're in Paris. Instead of worrying about trains, maps and guidebooks, we recommend you go the royal route with this tour. The past will come alive as your guide explains the intricacies of life at the royal French court. Includes round trip transportation from central Paris.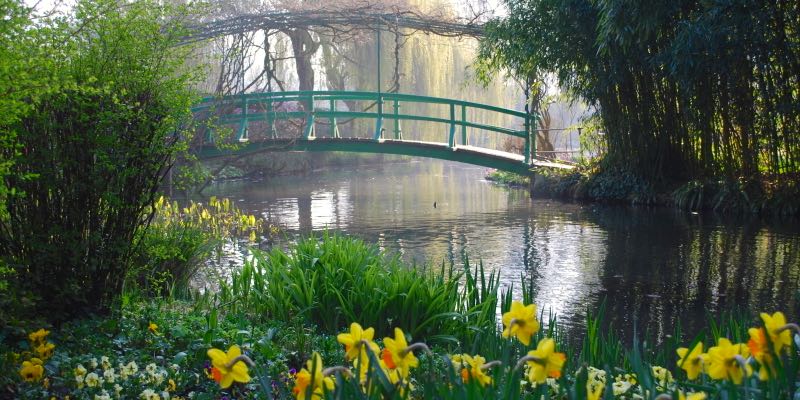 Start the day with a visit to the chateau and gardens of Versailles. You then visit the luscious gardens of Claude Monet in nearby Giverny. Here you will see his Impressionist world blossom in front of your eyes. This small-group tour includes transportation from central Paris to both locations, along with guided tours and a classic French lunch.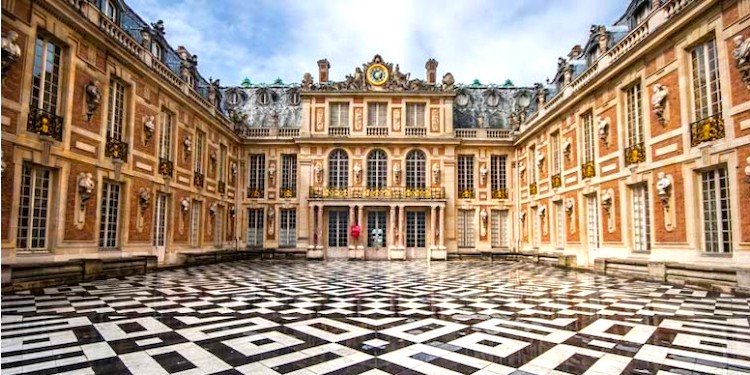 If you don't have a full day, this popular half-day tour of Versailles includes priority access with an expert guide. The small-group ensures personal attention and includes transportation right from your hotel. By the way, a private tour is also available.
Make your visit to Versailles just a little bit different. Cycle the idyllic countryside around Versailles and shop the local markets for picnic supplies. You stop for an al fresco lunch in — you guessed it — the gardens of Versailles! Then use your priority-access ticket to explore the palace. Book early, this activity is likely to sell out.
If you'd like a royal experience, book this private tour of Versailles that begins with a private driver meeting you at your Paris address. At the estate connect with a professional guide who takes you through the Versailles experience. It's a day of luxury for just you and your party, and perfect if you don't want to spend a full day at the royal estate.
Delectable Food & Wine Experiences
Things to Do in Paris May 2024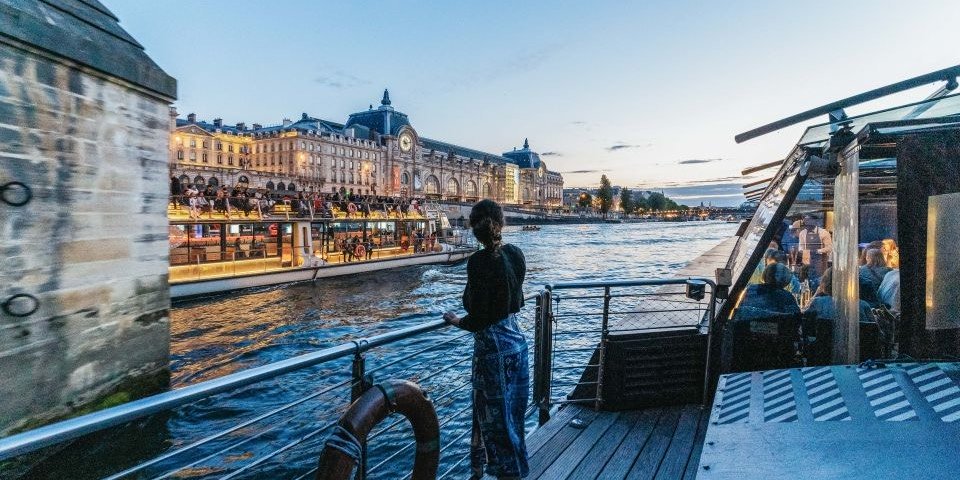 This is another evening activity in Paris that's wildly popular, and for good reason. On a magical evening cruise you view the city from a private table while enjoying a classic 4-course classic French dinner, accompanied by live music. Your bateau slowly floats past the most famous illuminated landmarks — Louvre, Notre Dame Cathedral, the Eiffel Tower.
Travelers love this fun, casual, and affordable lunch cruise along the Seine — you see so much of Paris while dining on a classic 3-course meal. A cruise down the city's famous river is something you must do while in Paris, so why not have lunch at the same time? Combine great dining with a tour of Paris. Be sure to choose the Service Premier option for the ultimate experience.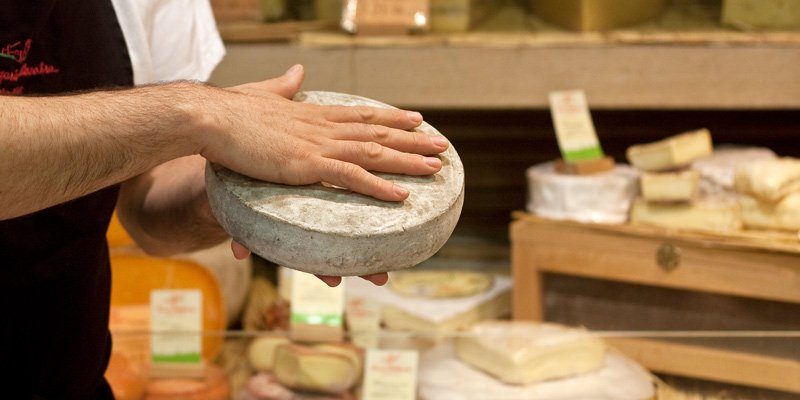 What better place than Paris to learn about the cheese of France? Descend into a private cheese cellar in the Marais with an affineur (expert in aging cheeses) to learn all about the proper way to age French cheeses and how to to pair them with wines. Discover how cheese became one of the most important foods of France. The small group is limited to 10 to ensure there's more cheese for you.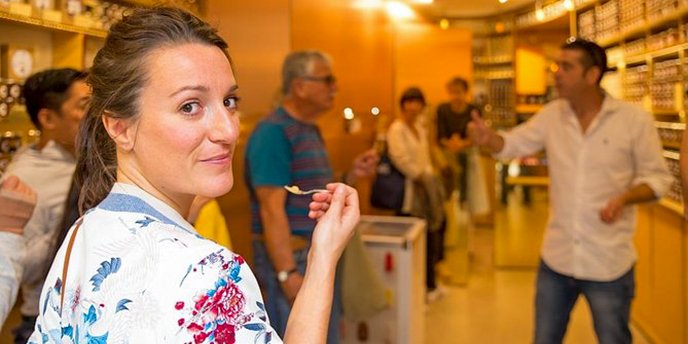 This very popular food tour walks you through the Marais, stopping to visit the top food & wine shops in the quartier, tasting the best of French foods like cheese, charcuterie, baguettes, chocolate, and wine. You start your tour at the oldest food market in the city. This one is garnering high praise from satisfied travelers.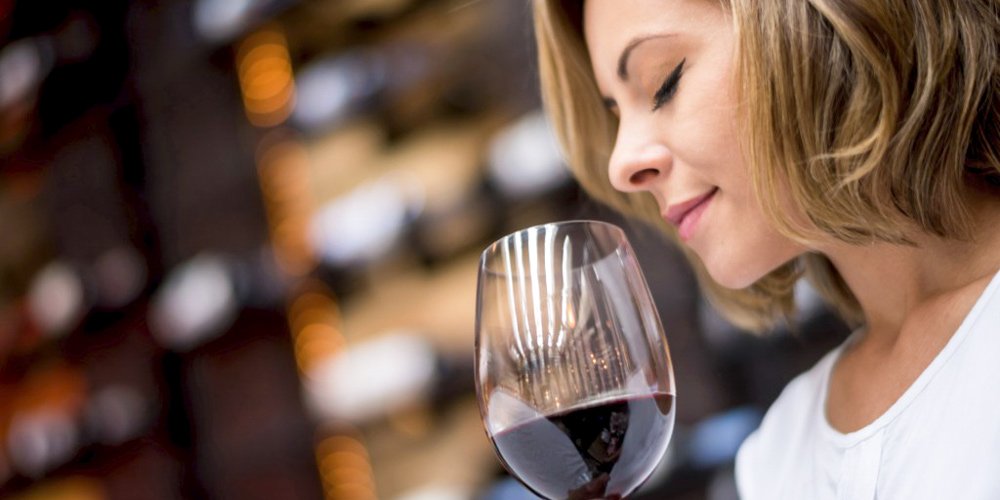 On an evening in Paris, in an elegant wine cellar, immerse yourself in the wonders of French wine during this introduction and tasting led by a wine expert. Learn about the country's wine regions and taste the wines, with guidance from your sommelier. Choose the Masterclass option, which gives you the rare opportunity to also taste some of the finest champagnes.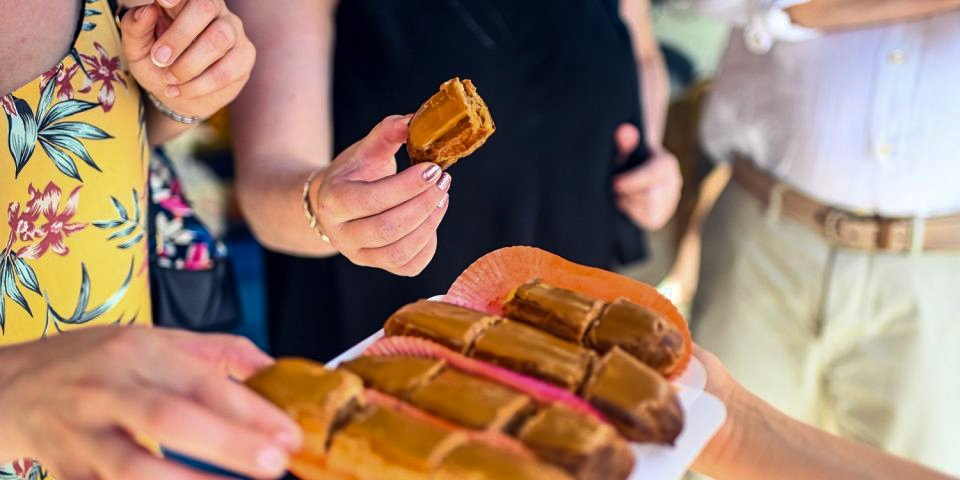 Take a guided walking tour of Montmartre to visit 8 food shops where you taste delicious French cuisine, sampling fresh cheeses, charcuterie, pastries, and chocolate paired with French wine. Explore the cobblestoned streets, the café terraces, and private mansions, and visit Place du Tertre, world-famous for painters, cafes, and its iconic Parisian ambiance.
Flaky, buttery croissants are a culinary treasure of France. Sure, you can simply eat lots of croissants and pains au chocolat during your time in Paris. But why not, instead, learn how to bake them yourself during this hands-on, small-group pastry class. In this fun class, you learn how to make croissants from scratch using only the finest French ingredients.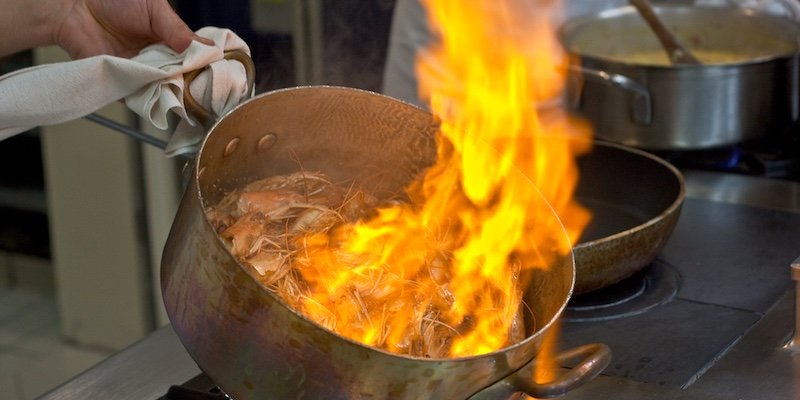 Hone your French cooking skills in a small-group cooking class in Paris. Sign up to join a local chef to tour a local fresh food market, then return to the Paris cooking studio to create a stellar three-course meal. You will prepare a delicious lunch — including entree, main course and dessert — and enjoy the fruits of your labor with a glass of wine. Class size is limited to 8.
Glorious Day Trips From Paris
Things to Do in Paris May 2024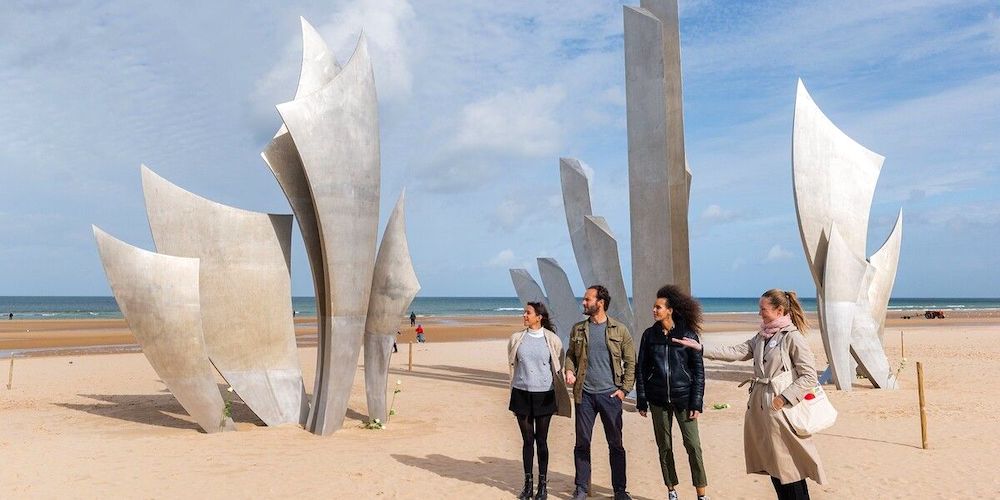 Nearly eight decades have passed since the Allied Forces arrived at the D-Day beaches of Normandy. Starting out from Paris, spend the day exploring the beaches, monuments and museums that mark the beginning of the end of World War II. Take a day to step back in time on a trip that returns you to Paris the same day. This activity also includes a tasting of the region's famous ciders.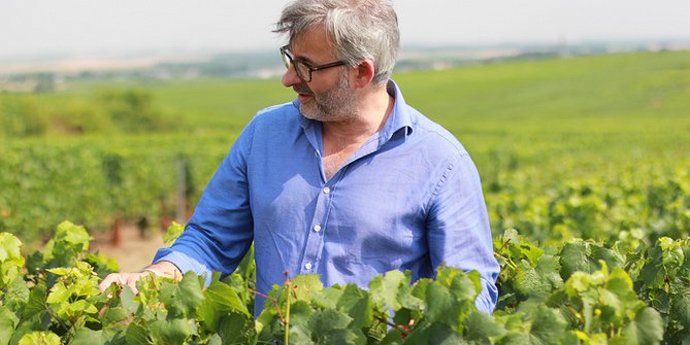 Visit the Land of Bubbly as your driver whisks you from your Paris address along the route des vins. At Reims, capital of the Champagne region, you tour the historic city, and visit the famous cathedral. A classic French lunch is served along with plenty of sampling of bubbly at famous champagne producers! Can you think of a better way to spend a day?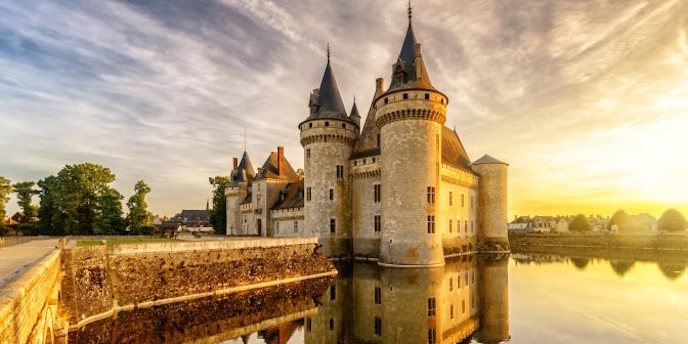 The beautiful Renaissance valley is known for more than just its famous chateaux. The Loire Valley also produces world-renowned wines. On this guided tour you see three of the most famous castles plus taste the best wine varietals of the region during a classic multi-course French lunch. It's like two trips in one glorious day!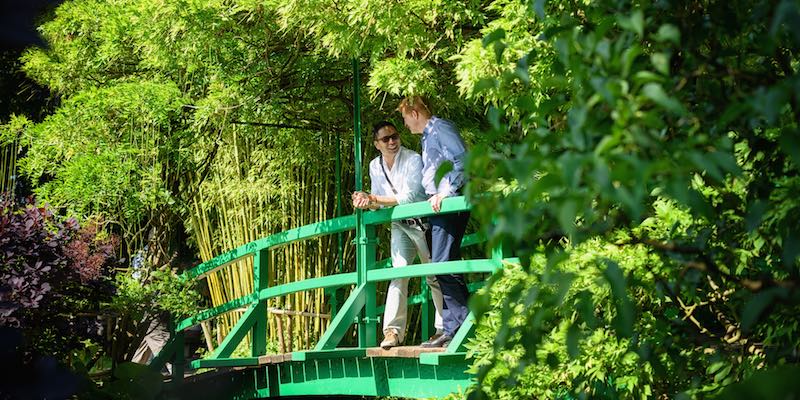 Spend a day at Claude Monet's house & gardens in Giverny and learn how he inspired a generation of painters and the Impressionist art movement. The gardens will be at the peak of perfection, as will the waterlilies on the idyllic pond where Monet painted for 43 years. This small-group (8 people max) tour includes transportation from Paris and priority access to the gardens.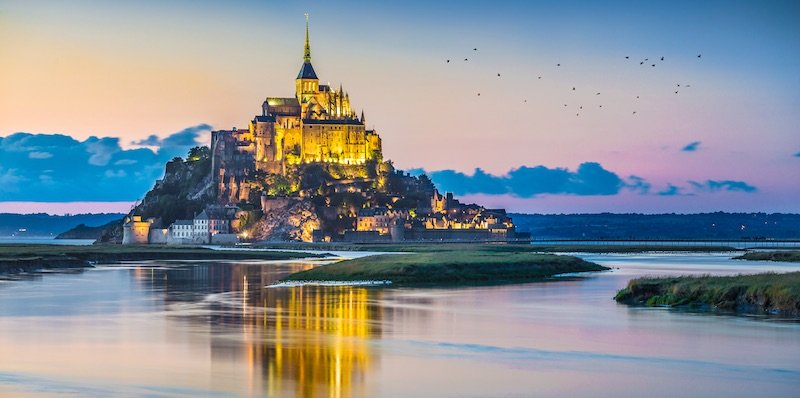 The magnificent "floating" island of Mont Saint-Michel off the coast of Normandy is a sight to behold, and you will see it all on this day trip from Paris. The drive takes you through the picturesque Normandy countryside. This small-group tour of just eight people ensures a personal & memorable experience. The fun-filled day ends with a cider tasting before you're whisked back to Paris.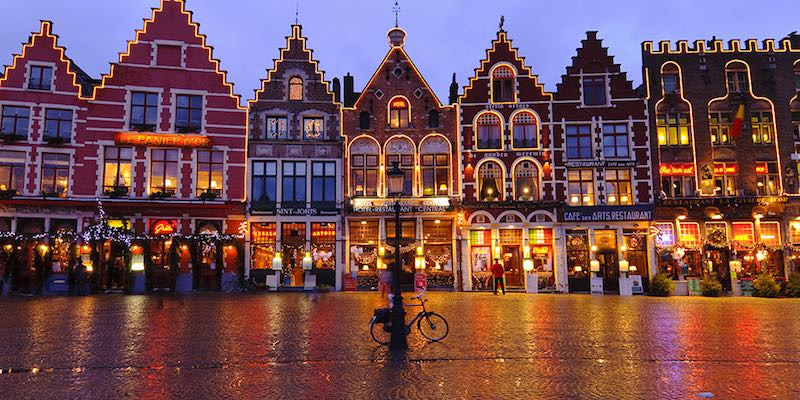 Discover one of the most charming medieval towns in Europe on a guided day tour from Paris. Called the "Venice of the North", Bruges is surrounded by a network of canals and is a cornucopia of charming architectural and historic gems. The tour includes transportation from central Paris.
What's On at the Museums
Things to Do in Paris May 2024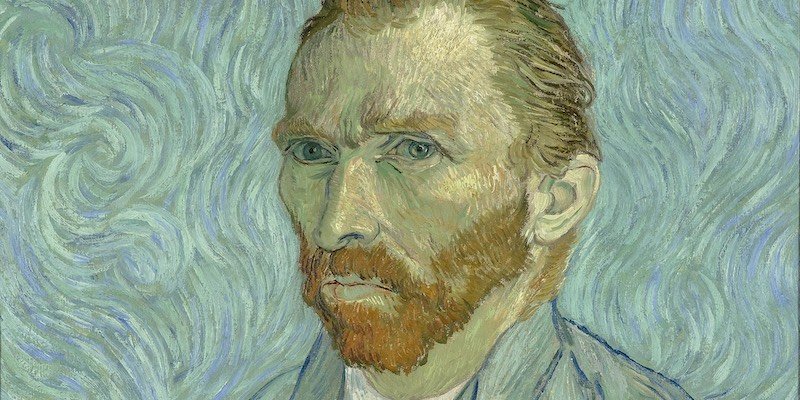 What we love about this combo tour is the efficiency! In a few hours you'll be able to get a better understanding of the two most popular museums of Paris. First up is the Louvre where you'll see the highlights of this historic palace turned museum. Then, it's over to the d'Orsay to enjoy the masterpieces by Monet, Renoir, and Van Gogh.
Manet/Degas
Edouard Manet (1832-1883) and Edgar Degas (1834-1917) were both key players in the art world of the late 1800s. This exhibition showcases the two painters and highlights their similarities and differences.
• Musée d'Orsay
• Ends July 23, 2024
• Information…

Matisse – 1930s
Although exhibits of Matisse's works are abundant, few have addressed his career during the 1930s. This exhibit is dedicated exclusively to that decade. In 1930 Matisse (1869-1954) left France for Tahiti, a trip that would change his art. Alongside Matisse, view art from his contemporaries: Georges Braque, Juan Miro, Fernand Léger, Vassily Kandinsky, Mondrian, and Le Corbusier.
Musée de l'Orangerie
Ends May 29, 2024

Masterpieces from Cairo's Museum of Islamic Art
Thanks to a loan of twenty works from the Museum of Islamic Art, this exhibition will showcase the grandeur of Cairo as a leading artistic, economic and cultural city from the Middle Ages forward.
Louvre Museum
Ends May 22, 2024

A Colossus from the Arabian Desert
Archaeological digs in the al-'Ula oasis of the Arabian desert continue to reveal a wealth of heritage little known before this century. The colossal statues — of ancient kings, priests and worshippers — were only discovered during recent excavations of the Dadan temple. They are now on loan to the Louvre from the Royal Commission of Alula for the next five years!
Louvre Museum
Until September 7, 2027

Germaine Richier
Germaine Richier (1902-1959) was the first female sculptor to be shown at the National Museum of Modern Art in 1956. This retrospective brings together nearly 200 of her works and traces her artistic career from her apprenticeship with Antoine Bourdelle to winning the Prix Bluemthal.
Centre Pompidou
March 1 to June 12, 2024

Moï Ver – Ci-Contre
Forgotten genius, Moï Ver (1904-1995) was an early master of the photographic montage. Born in Lithuania, he studied painting with Klee, Kandinsky, and Albers. This retrospective brings together more than 300 photographs, paintings, drawings and prints, many of them on display for the first time.
Centre Pompidou
April 12 to August 28, 2024

Picasso Celebration: The Collection in a New Light
For the 50th anniversary of Pablo Picasso's death on April 8, 1973 British designer Paul Smith, famous for his work with color, tailoring, and detail, will lead the direction of this exhibition showcasing the best of the museum's collection.
Musée Picasso
March 7 to August 27 2024

Philippe Starck – Paris is Pataphysique
FYI, pataphysique is described as the "science of imaginary solutions". As a youngster, Philippe Starck skipped school and took refuge in the parks and gardens and museums of Paris. One of them was Musée Carnavalet, where he found inspiration. Paris has always been his muse — for his interior design, architecture, restaurants, hotels, and everyday objects. This exhibition explores the link between Paris and Philippe Starck.
Musée Carnavalet
March 29 to August 27, 2024

Kimono
Kimono literally means "what is worn". The gown embodies Japanese culture and sensibility. It was during the Edo era (1603-1868) that the kimono became the traditional dress, worn by all Japanese, regardless of their social status or gender. This exhibition, conceived at Victoria and Albert Museum, examines the kimono across centuries and continents.
Musée du Quai Branly
Ends May 28, 2024

Senghor et les Arts
A portrait of the writer, poet and statesman Léopold Sédar Senghor (1909-2001) following the independence of Senegal. (If his name rings a bell it may be because the pedestrian bridge in front of Musée d'Orsay is named for him.)
Musée du Quai Branly
Ends November 12, 2024

Ouvrir l'Album du Monde – Photographies 1842 à 1911
Immerse yourself in 19th-century photography. See treasures from the museum's photographic collections, many revealed for the first time.
Musée du Quai Branly
Ends July 2, 2024

Sarah Bernhardt
The "Divine" Sarah Bernhardt (1844-1923), actress and artist, is of course the focus of this exhibition. As a matter of fact, the Petit Palais houses one the best portraits of her, by Georges Clairin, as well as several of her own sculptures. The must-see exhibition includes more than 600 works tracing Sarah Bernhardt's life and career.
Petit Palais
Ends August 27, 2024

Faith Ringgold
A major figure in American feminist art, Faith Ringgold's work has covered everything from the civil rights movement to Black Lives Matter. This exhibition is the first in France to bring together a group of major works by this important Black artist.
Musée Picasso
Ends July 2, 2024

The Top Events in Paris
Things to Do in Paris May 2024
Fête du Travail – May Day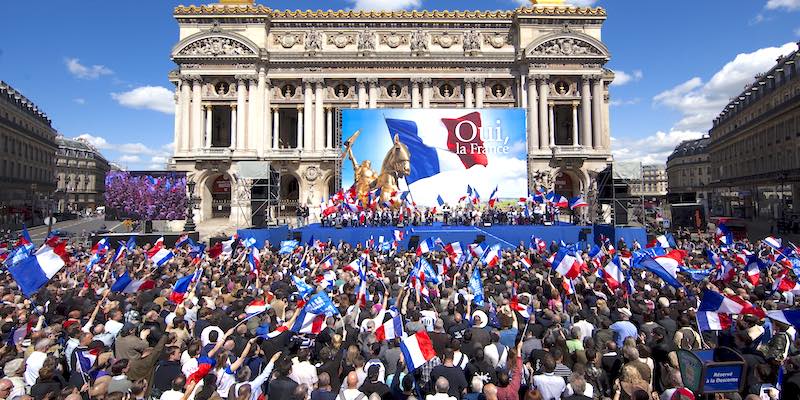 Next to Bastille Day, May Day — May 1st — is the most popular holiday of the year in France. Be on the look-out for lily-of-the-valley flowers which are a symbol of good luck in France. You'll see them for sale at flower vendors on nearly every street corner. Most shops and museums are closed to celebrate France's Labor Day, so it's a good day to plan an activity like a lunch cruise or a gourmet walking tour.
The French Open
This Grand Slam tennis tournament is the only one played on red clay. The French Open starts during the last week of May at Roland Garros stadium. If you're a tennis fan, this is one of the most dramatic tournament of the year. Expect to see plenty of red clay flying. Still scheduled to start in mid-May, be sure to check the information link for updates.
• May 22 to June 11, 2024
• Information…
Jazz Festival at Saint-Germain-des-Prés
Hear top jazz performances in the heart of Paris. Created in 2001, this Paris Jazz Festival is held in Saint-Germain-des-Prés and is another reason to go to Paris in the Spring. Doesn't get much better than this!
• May 10 to 17, 2024
• Information…

French National Holidays
In addition to La Fête du Travail there are four more big French National Holidays in May that cause shops and museums to be closed when you might not expect it!
Labour Day – May 1
Victory Day – May 8
Ascension Day – May 13
Whit Sunday – May 23
Whit Monday – May 24

Foire de Paris – The Grand Paris Expo
It's the largest home show in Paris and has been for 112 years. Discover the latest French decorating trends (who doesn't want in on that one?). More than 3,500 brands from Europe give you a chance to discover all the latest French house and home trends.
Paris Expo, Porte de Versailles
Ends May 9, 2024

La Fête de la Victoire
On this French National Holiday, remembering the end of World War II in Europe, the President of France will lay flowers on the Tomb of the Unknown Soldier to honor the liberation of France.
May 8, 2024
Arc de Triomphe

Nuit des Musées
It's an all-nighter at Paris museums. Free museum entrance, plus they stay open until the wee hours.
May 13, 2024 (check website for confirmation)

Taste of Paris
Join top chefs along with food and wine producers in a line-up of dazzling cooking demonstrations and tastings. While the Grand Palais is undergoing renovation, the 2024 edition of the food fest will take place in the temporary Grand Palais venue on Champ de Mars.
Grand Palais Éphémère
May 13, 2024