45 Of The Best Things To Do In May 2023 – Springtime Continues In Paris
We love May in Paris — it feels like we're in the City of Eternal Spring. Walking almost anywhere in the city is a delight and, with the warmer weather, we recommend you take a day trip to Versailles, or to Monet's gardens at Giverny. And don't forget to book a VIP dinner cruise on the Seine — it's one of our top-rated activities and for good reason.
With so many events in May, let's get started to plan your best trip ever to Paris!
Most Popular Activities
Things to Do in Paris May 2023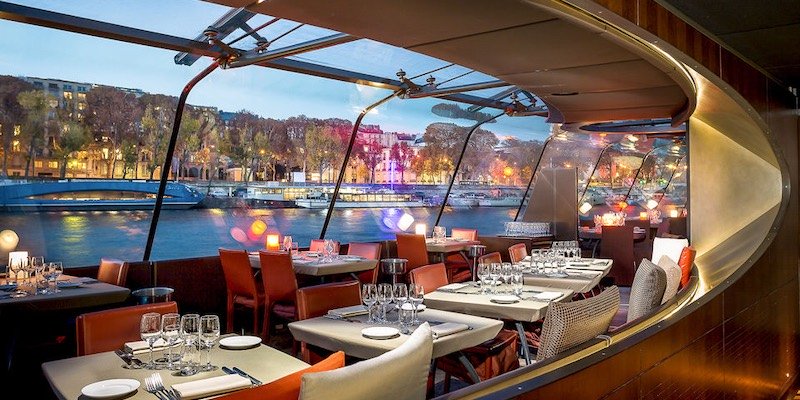 This VIP dinner cruise gets you a prime table at the front of the boat for the best views of the city's must-see attractions. As you dine aboard the classy Bateaux Parisiens, performers entertain you with live music while you take in the city lights. Choose the Service Premier option for the best seating, the best meal, and champagne — the ultimate experience.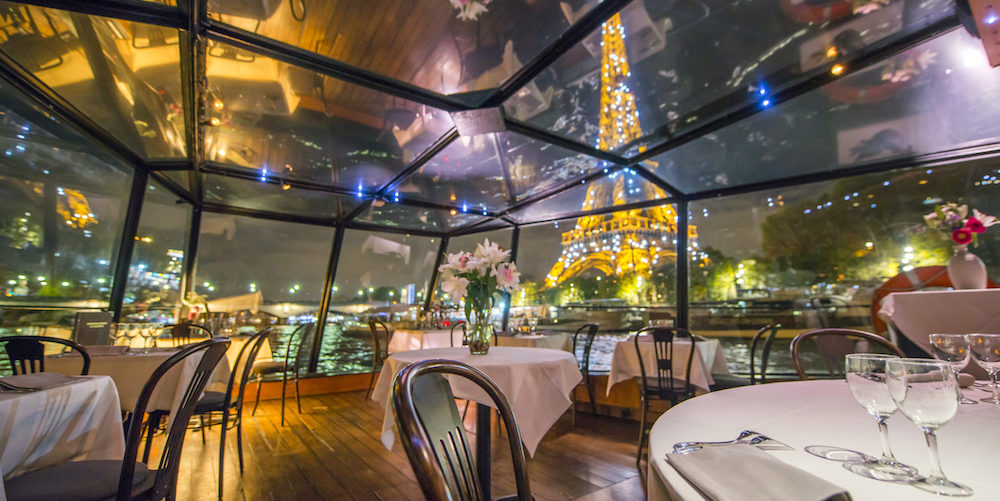 This is another evening activity in Paris that's wildly popular, and for good reason. On a magical evening cruise you view the city from a private table while enjoying a classic 4-course classic French dinner, accompanied by live music. Your bateau slowly floats past the most famous illuminated landmarks — Louvre, Notre Dame Cathedral, the Eiffel Tower.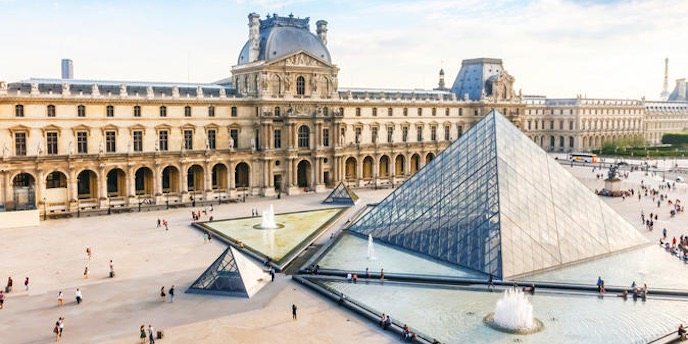 With millions of visitors a year, the Louvre is another über-popular site in Paris, which means long, long lines. But we have a good tip for you — book a guided tour of the museum that leads you past the lines and right to the most famous works of art, also allowing you plenty of time to wander. Another tip — these tours sell out, so be sure to book early.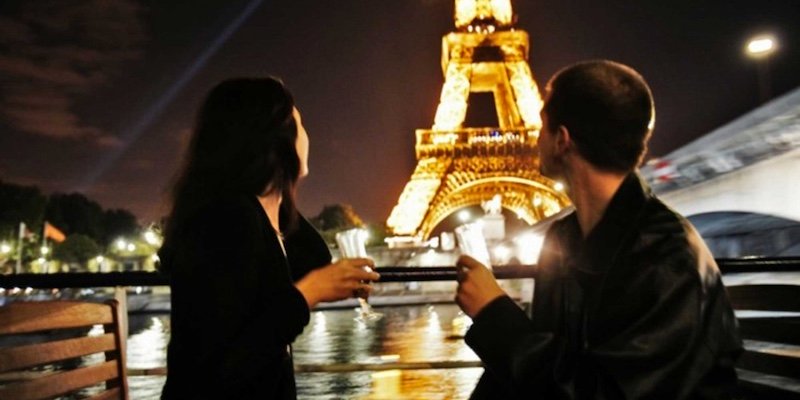 Paris + Champagne! Is it any wonder that we love this cruise? You start with priority access to your bateau, seated in an exclusive area at the front of the boat. Glide past world-famous monuments while sipping bubbly poured by your very own sommelier who explains how champagne is made and the differences between the three you will taste.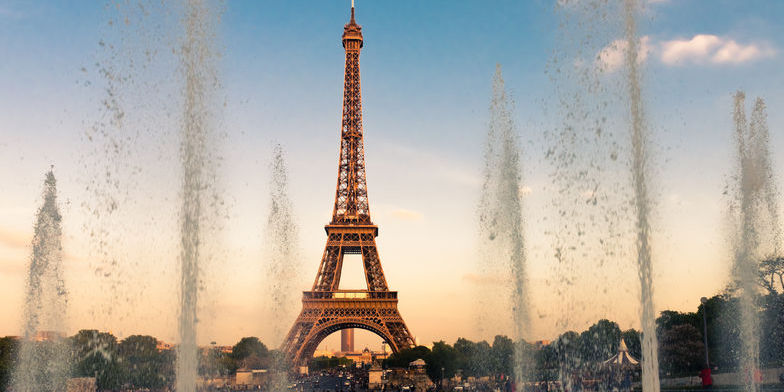 The lines at the Eiffel Tower are always long, and particularly during the lovely days of May. Since we know you don't want to spend your valuable time in Paris standing in line, we recommend you sign up for this tour that walks you past the long ticket line and right up the tower. Also see, the Big List of Eiffel Tower Tours…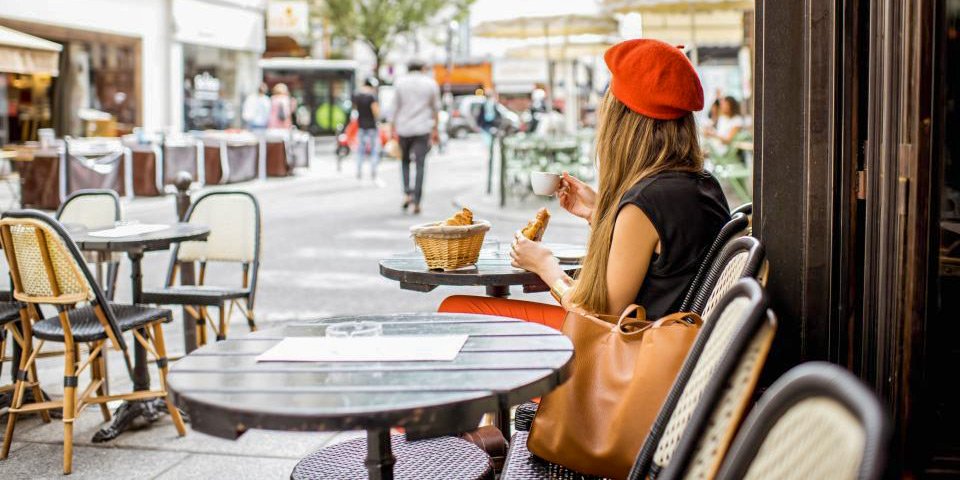 Tread the cobblestone streets of this famous district while an expert guide relates the history. Visit iconic sights like the places Picasso and Van Gogh lived, the cafe from the film Amélie, Moulin de la Galette, and Moulin Rouge. On this semi-private tour (maximum of 8 people) you also visit Sacre-Coeur Basilica and go inside to see its stunning mosaics.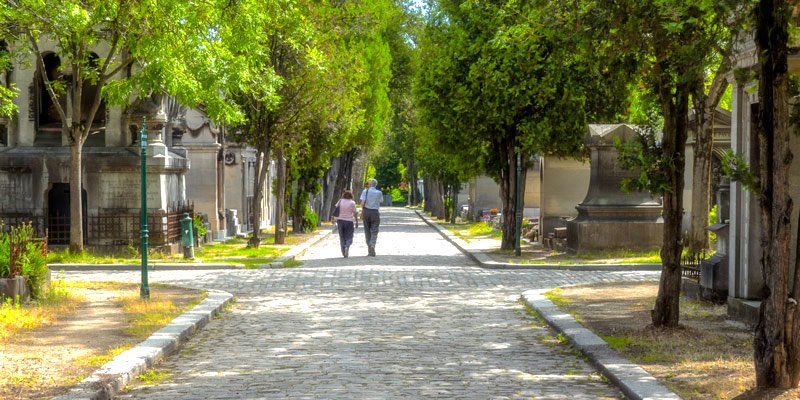 Although you can wander historic Pere Lachaise Cemetery on your own, taking a small-group walking tour with an informed guide was one of the best activities we've every signed up for in Paris… and we've done a lot! The stories behind the gravestones came alive and you'll learn more in few hours than you could have in days on your own. The tour is one of our top walking tour recommendations.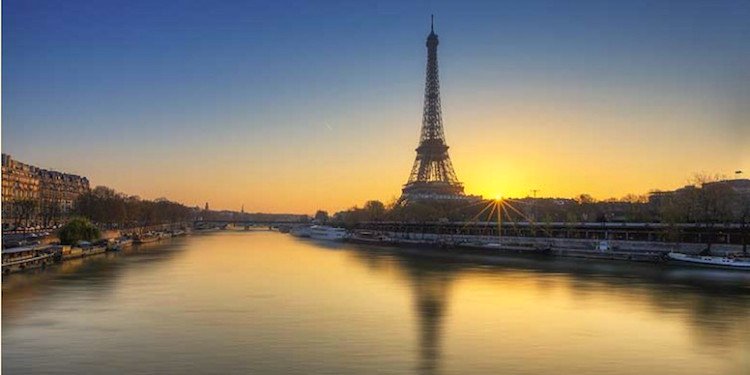 There are hundreds of 5-star reviews for this combination evening activity — and for good reason. We've done this tour and it's as good as it sounds! On a twilight river cruise you gaze upon the sights of Paris while you sip bubbly in a VIP area at the front of the boat. Back at the dock, your guide leads you to the Eiffel Tower, past the long line-ups, and up to Level Two for even better views of Paris. Magical!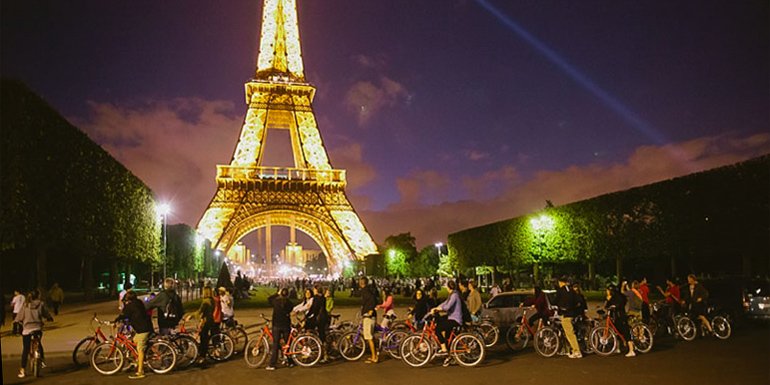 May is also a great month for a guided cycling tour around the city's most famous monuments and landmarks. Cruise around the ancient and modern streets of the city as you visit the Louvre, the Eiffel Tower, and glide down the Champs Elysées. Then you hop on a river boat for a nighttime cruise on the Seine — with a glass of wine, of course!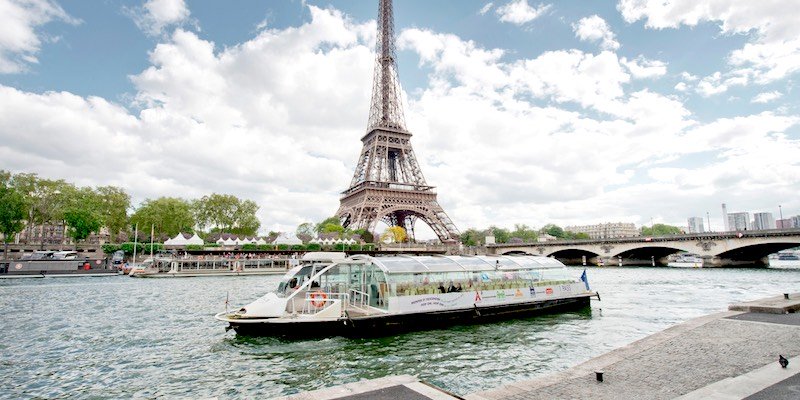 That's right, do Paris in one day. This smart tour does it by getting you to the best of the city with priority access. Skip past the lines at the Louvre and see the highlights, take a cruise along the Seine River, visit the Eiffel Tower with priority-access admission, go on a guided tour of Montmartre. Everything is included: tour guides, entrance fees, and river cruise.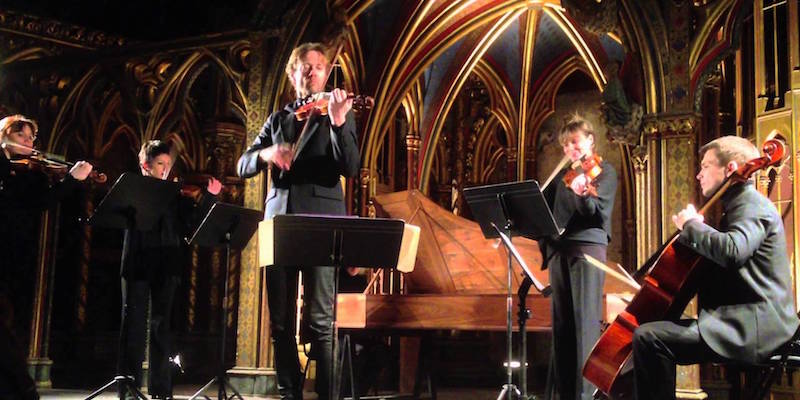 Now that the warm weather has returned, so have classical music concerts at the acoustically-perfect La Sainte Chapelle, the 13th-century gem of a church on Île de la Cité. See the amazing stain glass while listening to the music of Vivaldi, Pachelbel, and Albinoni. Another essential experience is to catch a performance at Palais Garnier. The building is so magnificent it will take your breath away. See what's playing when you're here.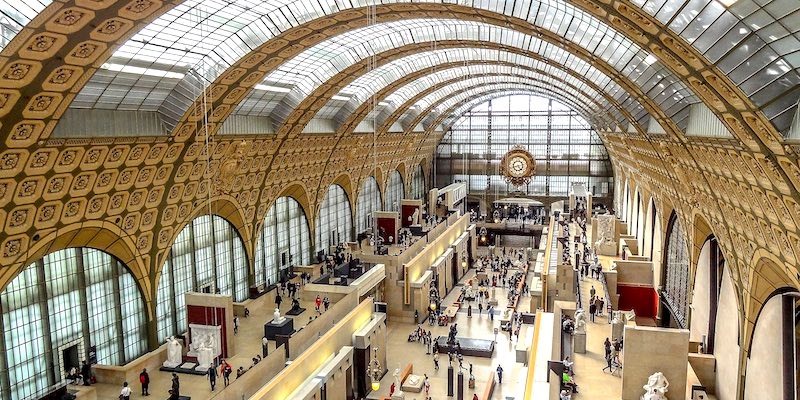 What we love about this combo tour is the efficiency! In a few hours you are able to get a better understanding of the two most popular museums of Paris than you would in days on your own. First up is the Louvre where you'll see the highlights of this historic palace turned museum. Then, it's over to the d'Orsay to enjoy the masterpieces by Monet, Renoir and Van Gogh.
Here is one of our best Insiders tips — pre-arranging transfer from the airport. We find it's comforting to be prepared and to know what's going to happen when you arrive. Readers love these affordable services that take you right to your hotel and pick you up when you're ready to leave. Instead of languishing in a taxi line have a shuttle or a private sedan waiting to take you into the city.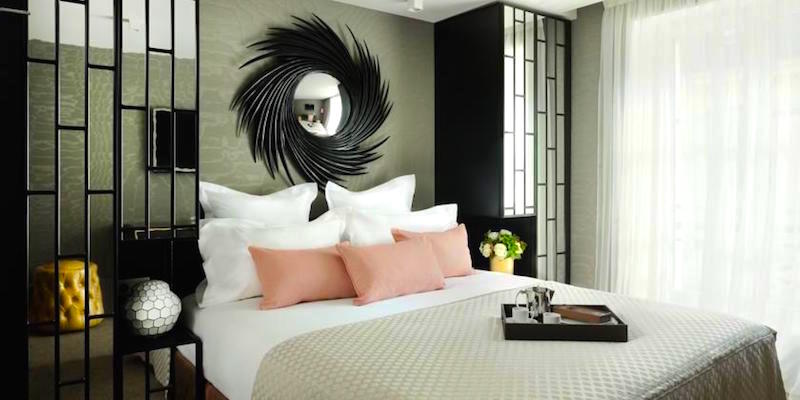 Who doesn't love the Left Bank of Paris? It makes you think of Hemingway and the Jazz Age and seems to emanate the very essence of Paris. We think it's the best district in the city to call home. The Saint-Germain neighborhood is charming, and so are the best of the hotels in the quartier. Let's take a look at our top Left Bank hotel picks, updated for 2023, with new ratings and current prices.
The Top Food & Wine Activities
Things to Do in Paris May 2023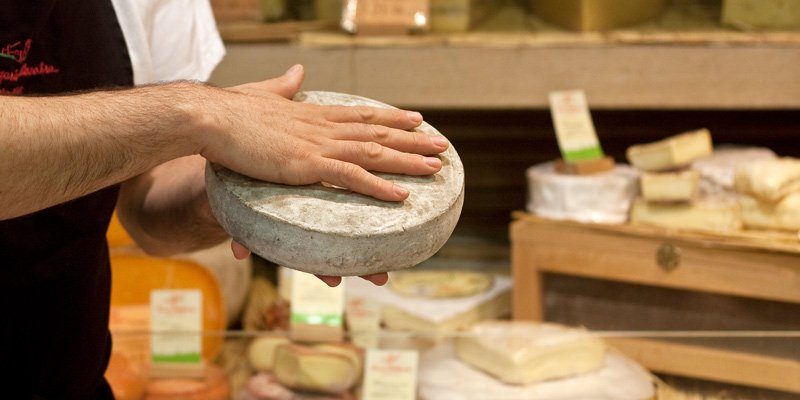 What better place than Paris to learn about the cheese of France? Descend into a private cheese cellar in the Marais with an affineur (expert in aging cheeses) to learn all about the proper way to age French cheeses and how to to pair them with wines. Discover how cheese became one of the most important foods of France. The small group is limited to 10 to ensure there's more cheese for you.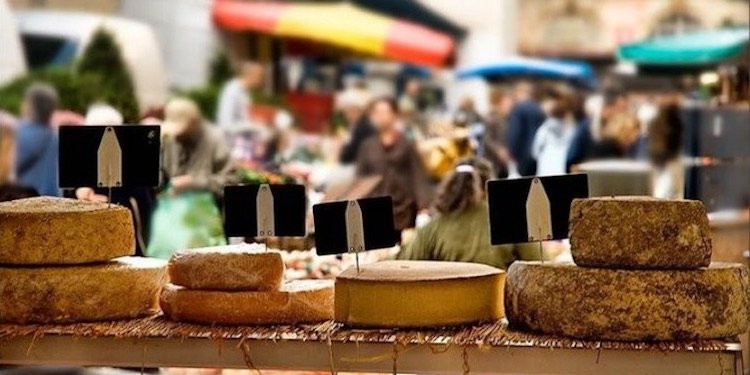 This is a very popular food tour that walks you through the Marais to visit the top food & wine shops in the quartier , tasting the best of French foods like cheese, charcuterie, baguettes, chocolate, and wine. You start your tour at the oldest food market in the city. This one is garnering high praise from satisfied travelers.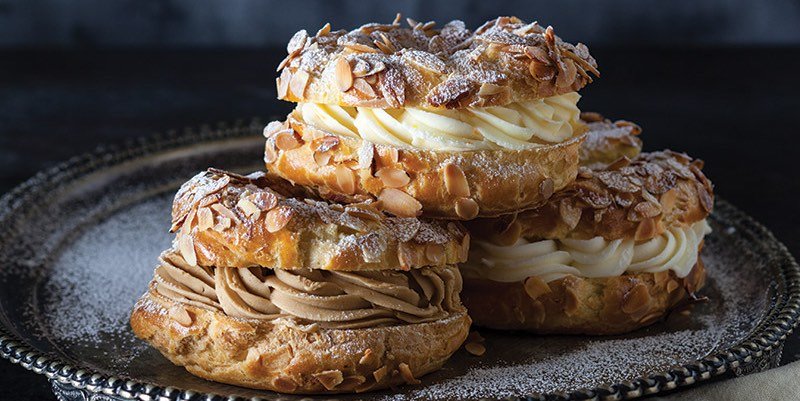 You've heard us say that Paris and wine go together. Well, that also applies to Paris + chocolate + pastries. Is it any wonder that we (and our readers) like this guided walking tour? Here's your chance to go behind the scenes at Paris patisseries and sample delicious, regional specialities, like the one pictured here – a Paris-Brest pastry.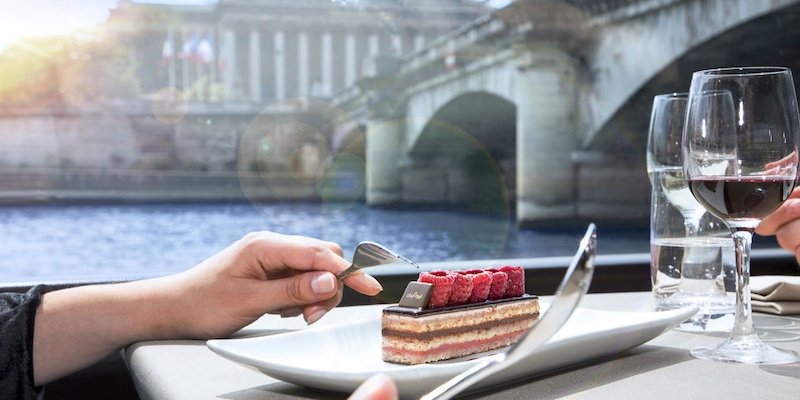 Visitors are loving this fun, casual, and affordable lunch cruise along the Seine — you see so much of Paris while dining on a classic 3-course meal. A cruise down the city's famous river is something you must do while in Paris, so why not have lunch at the same time? Combine great dining with a tour of Paris. This lunch cruise is very popular, so book early.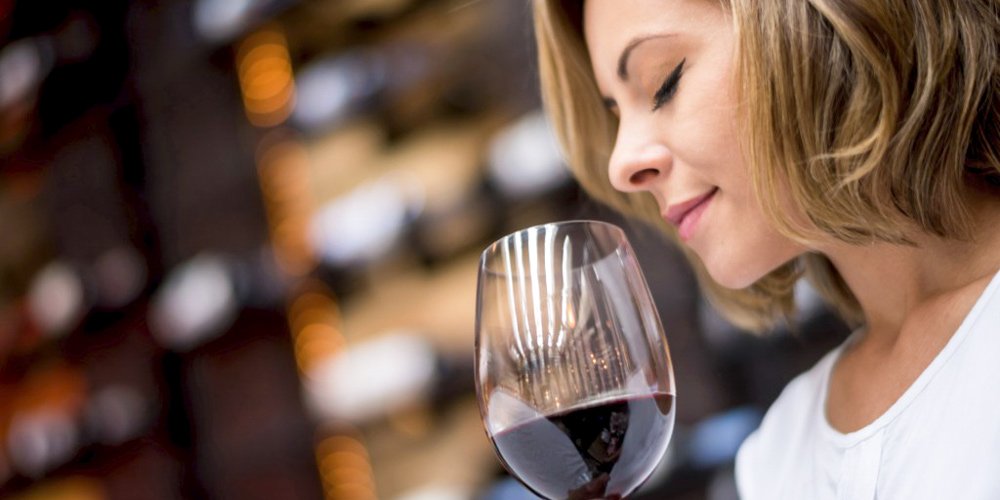 On an evening in Paris, in an elegant wine cellar, immerse yourself in the wonders of French wine during this introduction and tasting led by a wine expert. Learn about the country's wine regions and taste the wines, with guidance from your sommelier. Choose the Masterclass option, which gives you the rare opportunity to also taste some of the finest champagnes.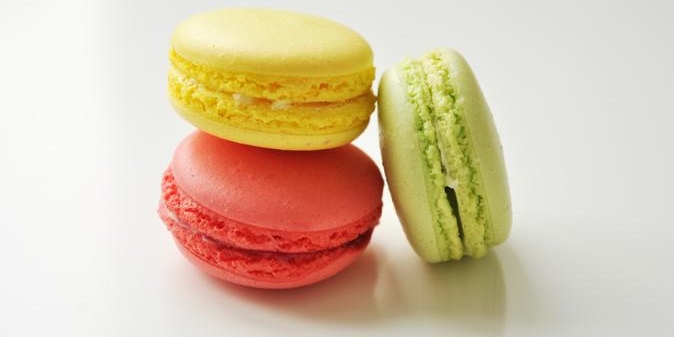 Learn how to make macarons, the colorful, ganache-filled treats that are the all rage in Paris, (and tout le monde) using a recipe from the uber-famous Parisian pastry chef Pierre Hermé. The class is held inside the private apartment of the French chef who will be teaching you, so you get a chance to experience how Parisians live and cook. For three full hours you'll be in French baking heaven!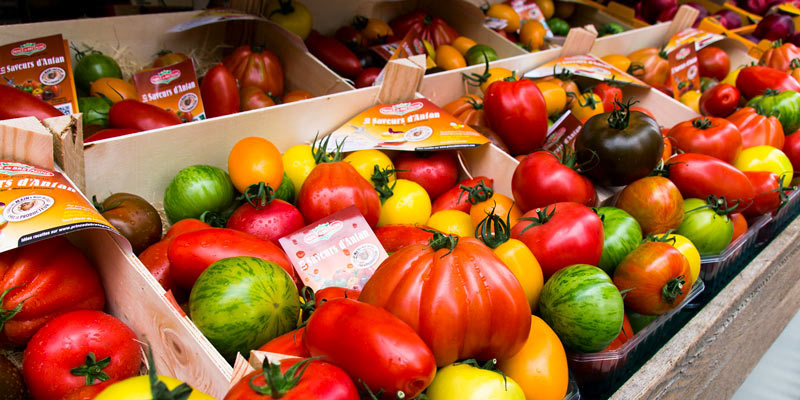 Hone your French cooking skills in a small-group cooking class in Paris. Sign up to join a local chef to tour a local fresh food market, then return to the Paris cooking studio to create a stellar three-course meal. You will prepare a delicious lunch — including entree, main course and dessert — and enjoy the fruits of your labor with a glass of wine. Class size is limited to 8.
The Best Ways to Visit Versailles from Paris
Things to Do in Paris May 2023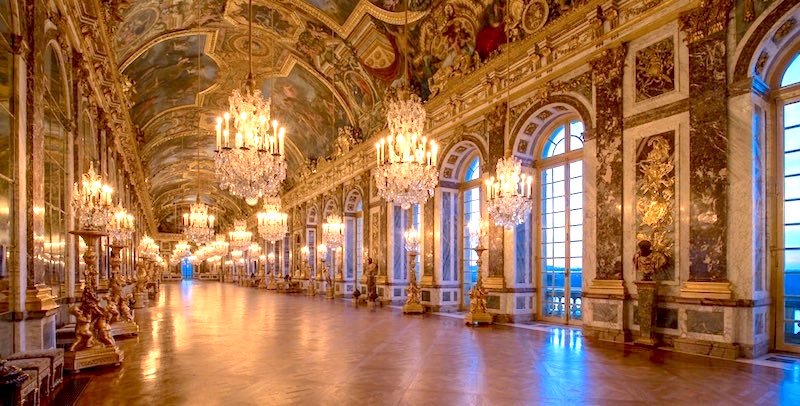 A symbol both of grandeur and of royal decadence, the chateau and gardens of Versailles are don't-miss destinations when you're in Paris. It's an easy day trip, but instead of worrying about trains, maps and guidebooks, we recommend you go the royal route with this tour. The past will come alive as your guide explains the intricacies of life at the royal French court. Includes round trip transportation to your hotel. Book now as this is likely to sell out.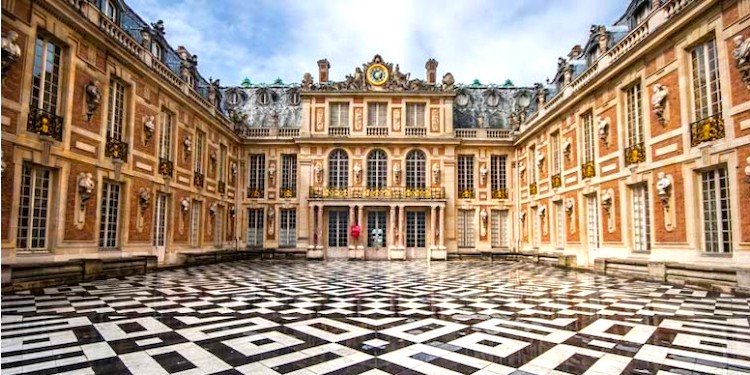 If you don't have a full day, these popular morning tours of Versailles include priority access with an expert guide. The small-group ensures personal attention and includes transportation right from your hotel. By the way, a private tour is also available.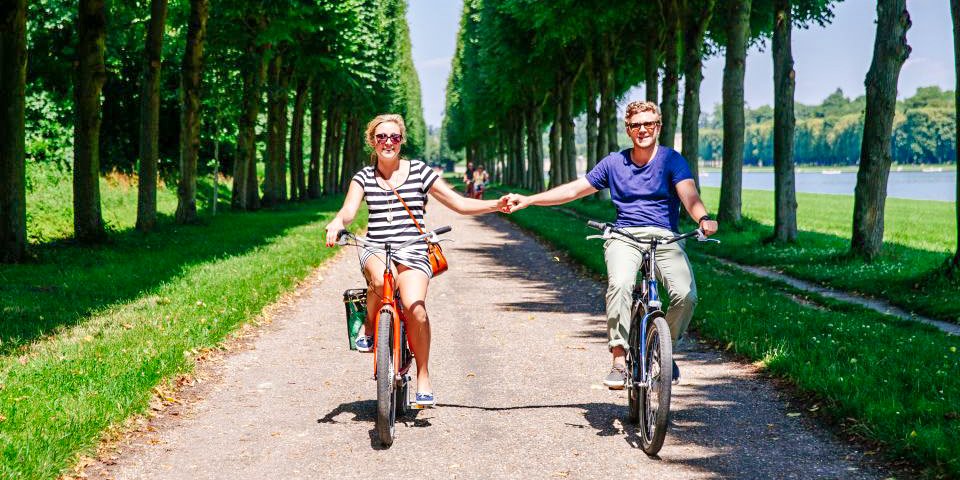 Make your visit to Versailles just a little bit different. Cycle the idyllic countryside around Versailles and shop the local markets for picnic supplies. You stop for an al fresco lunch in — you guessed it — the gardens of Versailles! Then use your priority-access ticket to explore the palace. Book early, this activity is likely to sell out.
The Top Day Trips From Paris
Things to Do in Paris May 2023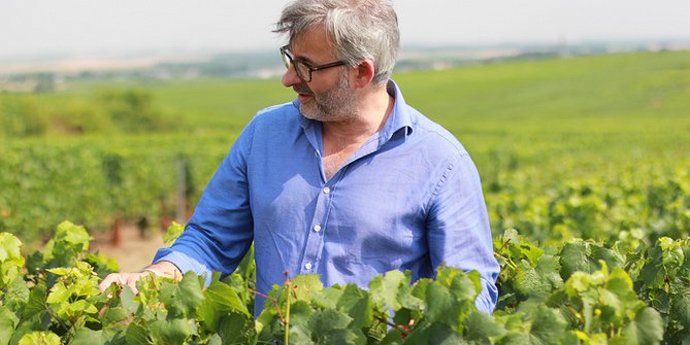 Visit the Land of Bubbly as your private driver picks you up at your Paris address and whisks you away along the route des vins. At Reims, capital of the Champagne region, you tour the historic city, and visit the famous cathedral. A classic French lunch is included along with plenty of sampling of bubbly at the famous champagne producers! Can you think of a better way to spend a day?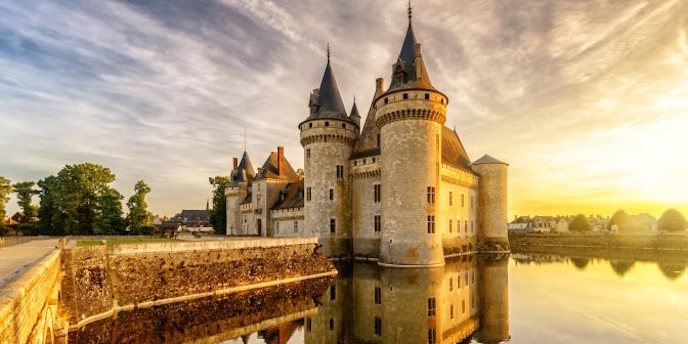 The beautiful Renaissance valley is known for more that just its famous chateaux. The Loire Valley also produces world-renowned wines. This tour includes guided tours of the 3 most famous castles plus a wine tasting of the best varietals from the region — during a classic multi-course French lunch. It's like two trips in one glorious day!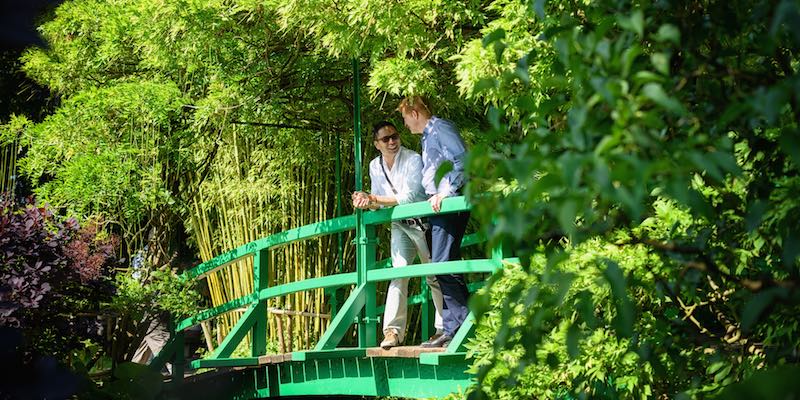 Spend a day at Claude Monet's house & gardens in Giverny and learn how he inspired a generation of painters and the Impressionist art movement. The gardens will be at the peak of perfection, as will the waterlilies on the idyllic pond where Monet painted for 43 years. This small-group (8 people max) tour includes transportation from Paris and priority access to the gardens.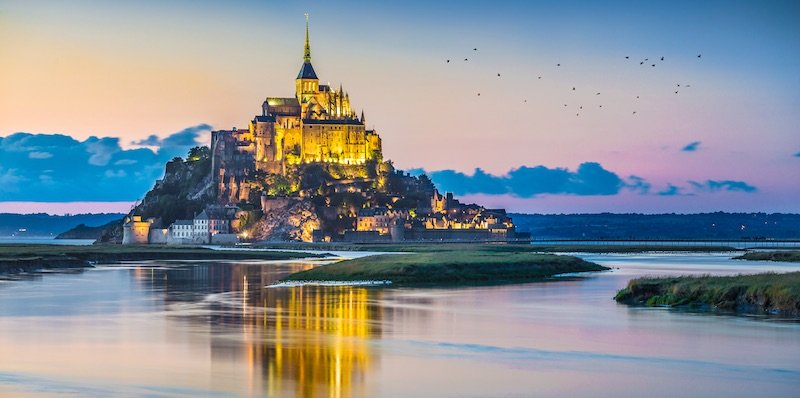 The magnificent "floating" island of Mont Saint-Michel off the coast of Normandy is a sight to behold, and you will see it all on this day trip from Paris. The drive takes you through the picturesque Normandy countryside. This small-group tour of just eight people ensures a personal & memorable experience. The fun-filled day ends with a cider tasting before you're whisked back to Paris.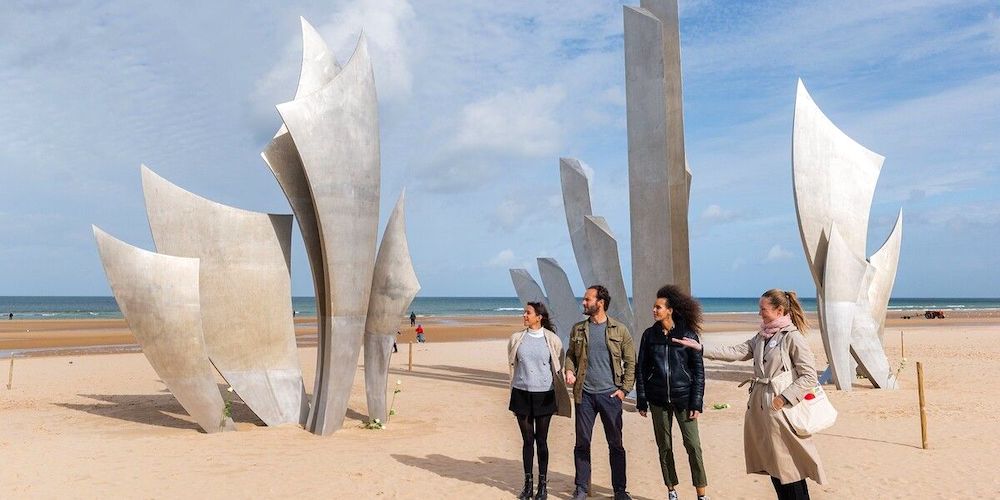 More than seven decades have passed since the Allied Forces arrived at the D-Day beaches of Normandy. Starting out from Paris, spend the day exploring the beaches, monuments and museums that mark the beginning of the end of World War II. Take a day to step back in time on a trip that returns you to Paris the same day. This activity also includes a tasting of the region's famous ciders.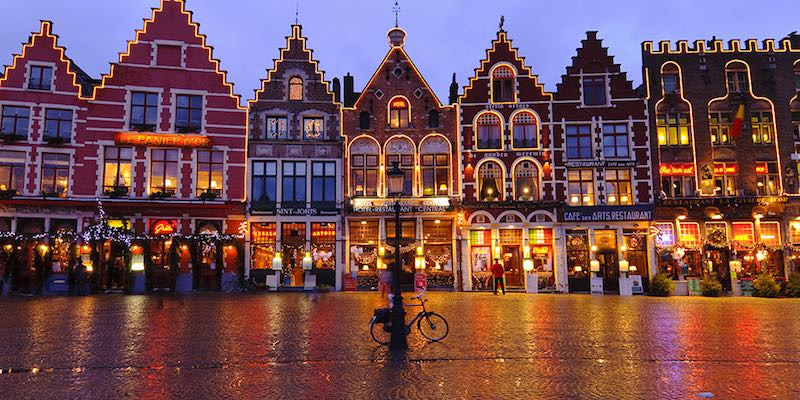 Discover one of the most charming medieval towns in Europe on a private guided day tour from Paris. Called the "Venice of the North", Bruges is surrounded by a network of canals and is a cornucopia of charming architectural and historic gems. The tour includes pickup and drop off at your Paris hotel.
What's On at the Museums
Things to Do in Paris May 2023
Yves Saint Laurent
To celebrate the 60th anniversary of Yves Saint Laurent's first fashion show, exhibits will be staged at the Louvre, Musee d'Orsay, Pompidou Centre, Museum of Modern Art, Picasso Museum, and the Yves Saint Laurent Museum. Each museum presents a different theme: the Louvre showcases his love of gold, the Pompidou his modernity, and the Musee d'Orsay examines the influence of Marcel Proust.
• Musée d'Orsay
• Ends May 15, 2023
• Information…
James McNeill Whistler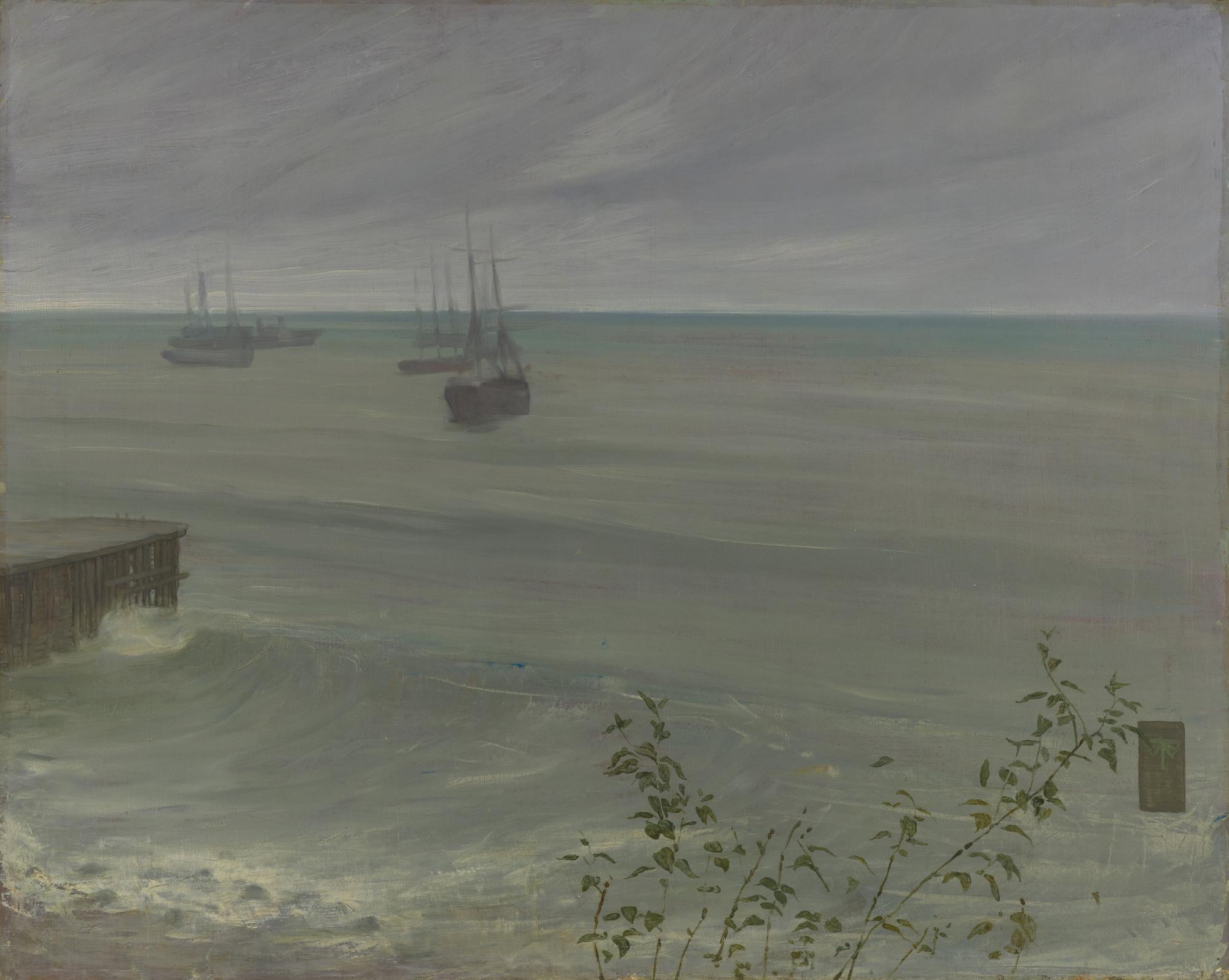 A large collection by James Abbott McNeill Whistler (1834-1903) travels from New York for the first time in more than a century to be shown at the Musée d'Orsay in a special exhibition not to be missed.
• Musée d'Orsay
• Ends May 8, 2023
• Information…

The People of Tomorrow – Jean-Charles de Castelbajac
Over at Centre Pompidou is this exhibition-workshop for children by French artist Jean-Charles de Castelbajac to help stimulate artistic sensibility.
Centre Pompidou
Ends May 9, 2023

From Afar: Precious Objects from Elsewhere
Since ancient times, carnelian, lapis lazuli, ebony, and other precious materials have circulated along trade routes. This exhibition highlights these precious materials as well as exotic animals who have traveled between the continents since the Middle Ages.
Louvre, Petite Galerie
Ends July 4, 2023

Giovanni Boldini – Les Plaisirs et les Jours
This first-ever retrospective of Giovanni Boldini is an opportunity to discover this virtuoso painter and figure on the social, artistic, and literary scene of Belle Époque Paris.
Petit Palais
Ends July 24, 2023

Albert Edelfelt – Pioneer of Finnish Painting
The Petit Palais continues its exploration of Scandinavian artists with this exhibition devoted to Albert Edelfelt (1854-1905), one of the pioneers of Finnish painting.
Petit Palais
Ends July 10, 2023

Impressionism – At The Source of the Water Lilies
This exhibition explores Impressionism with 80 works by Cassatt, Cezanne, Degas, Manet, Monet, Morisot, Pissarro and Renoir, some never shown in France.
Musée de l'Orangerie
Ends July 11, 2023
The Top Events in Paris
Things to Do in Paris May 2023
Fête du Travail – May Day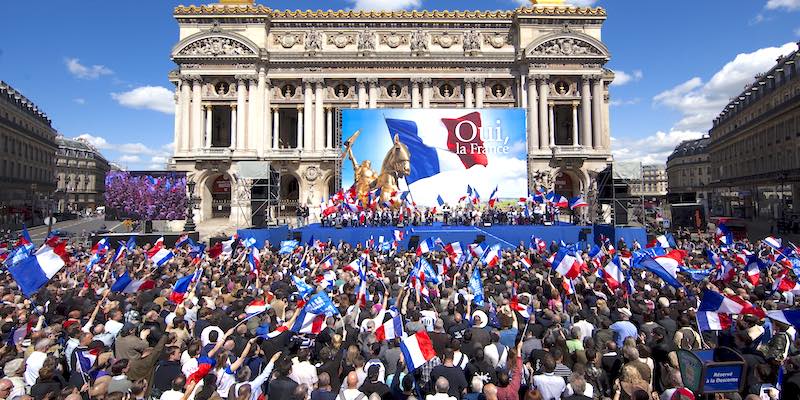 Next to Bastille Day, May Day — May 1st — is the most popular holiday of the year in France. Be on the look-out for lily-of-the-valley flowers which are a symbol of good luck in France. You'll see them for sale at flower vendors on nearly every street corner. Most shops and museums are closed to celebrate France's Labor Day, so it's a good day to plan an activity like a lunch cruise or a walking tour.
The French Open
This Grand Slam tennis tournament is the only one played on red clay. The French Open starts during the last week of May at Roland Garros stadium. If you're a tennis fan, this is one of the most dramatic tournament of the year. Expect to see plenty of red clay flying. Still scheduled to start in mid-May, be sure to check the information link for updates.
• May 16 to June 05, 2023
• Information…
Jazz Festival at Saint-Germain-des-Prés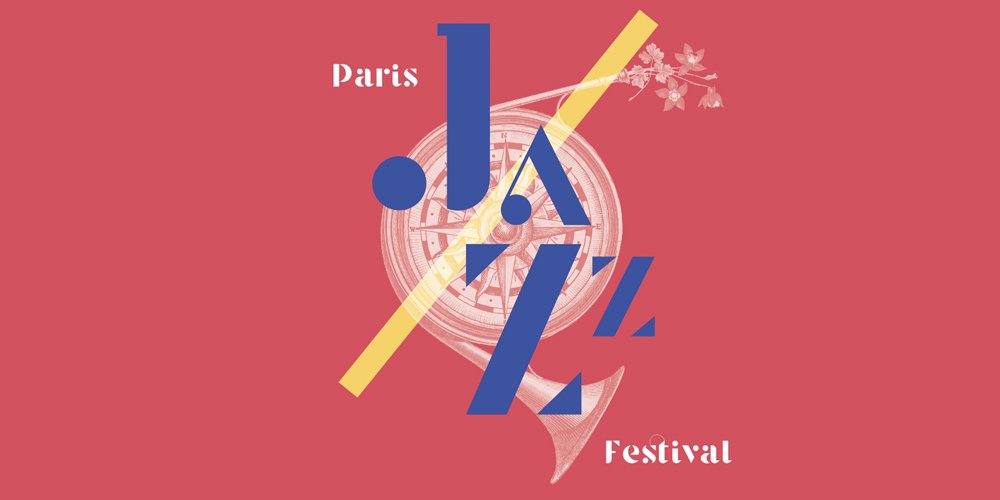 Hear top jazz performances in the heart of Paris. Doesn't get much better than this! The 2020 festival was cancelled last May; news on this year's event will come soon, we hope. Check the link for updates.
• May 16 to 22, 2023
• Information…

French National Holidays
In addition to La Fête du Travail there are four more big French National Holidays in May that cause shops and museums to be closed when you might not expect it!
Labour Day – May 1
Victory Day – May 8
Ascension Day – May 13
Whit Sunday – May 23
Whit Monday – May 24

Foire de Paris – The Grand Paris Expo
It's the largest home show in Paris and has been for 112 years. Discover the latest French decorating trends (who doesn't want in on that one?). More than 3,500 brands from Europe give you a chance to discover all the latest French house and home trends. For 2023 the show has been postponed until fall.
Paris Expo, Porte de Versailles
April 28 to May 9, 2023

La Fête de la Victoire
On this French National Holiday, remembering the end of World War II in Europe, the President of France will lay flowers on the Tomb of the Unknown Soldier to honor the liberation of France.
May 8, 2023
Arc de Triomphe

Nuit des Musées
It's an all-nighter at Paris museums. Free museum entrance, plus they stay open until the wee hours.
Rescheduled for July 2023

Taste of Paris
Join top chefs along with food and wine producers in a line-up of dazzling cooking demonstrations and tastings. While the Grand Palais is undergoing renovation, the 2023 edition of the food fest will take place in the temporary Grand Palais venue on Champ de Mars.
Grand Palais Éphémère
May 12 to 15, 2023