Private Tours Of Paris – Seeing The City Of Light In Style
Sometimes we just like to let our feet rest and have someone else do the work. That's when we turn to private tours of Paris that make us feel just a bit like royalty as our private guide shows us the city. Private guided tours are perfect if you're a first-time visitor to the City of Light, or if you only have a short time in Paris and you're in a hurry. The shorter tours are good if you have a morning or afternoon to spend, but a 3-hour private tour really gets you deep into the city.

Our Top-Rated Private Tours of Paris
Your gentleman driver pulls up in front of your Paris address in a vintage Citroën Traction Avant. Sit back and relax for one, two, or three hours as you soak in the best views the City of Light has to offer. It will seem like the city is lit just for your viewing pleasure as you take in Place de la Opera, Saint-Germain-des-Prés, Notre Dame Cathedral, the Hotel de Ville, Place de la Concorde, and the other iconic buildings and monuments.
And don't forget the Champs-Elysées, the Arc de Triomphe, and the Eiffel Tower. At the end of the private ride you are returned to your hotel.

Discover What's On When You're Here...
Discover What's On When You're Here
Is it possible to see Paris in one day? This immersive, private tour introduces you to the City of Light's top attractions, all in one day. It all starts in the morning, right from your hotel. Concentrate on the iconic sights of central Paris — the Arc de Triomphe, the Latin Quarter, Palais Garnier, Montmartre, etc. You also take time to explore the areas aroundNotre Dame Cathedral.
Skip-the-line tickets will save you hours of waiting time at the Louvre and at the Arc. Choose to explore the city by private car or by public transportation on foot.
The Citroën 2CV is the most iconic car ever produced in France and is still recognized for its classic minimalist design and solid engineering. Now imagine seeing Paris from your own private 2CV, with a knowledgeable chauffeur taking you through the ins and outs of secret Paris. Your driver meets you at your hotel and then shows you the Paris that most tourists will never see. We can't imagine having more fun in a car!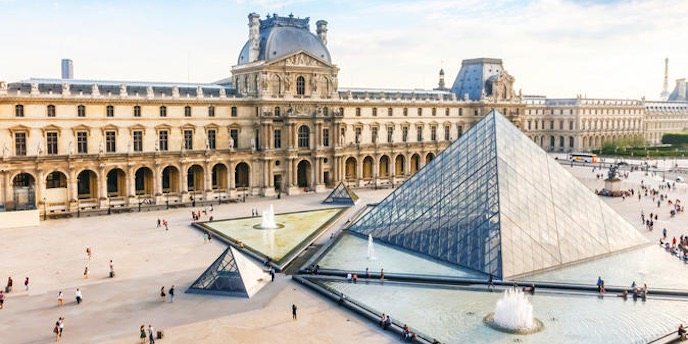 The Louvre is not only the greatest art museum in the world, it's the busiest! Line-ups are always long and, if you're not prepared, you might find yourself waiting for hours. That's why we recommend skip-the-line tours of the massive museum especially this private option that comes with your own personal guide to 5,000 years of artworks.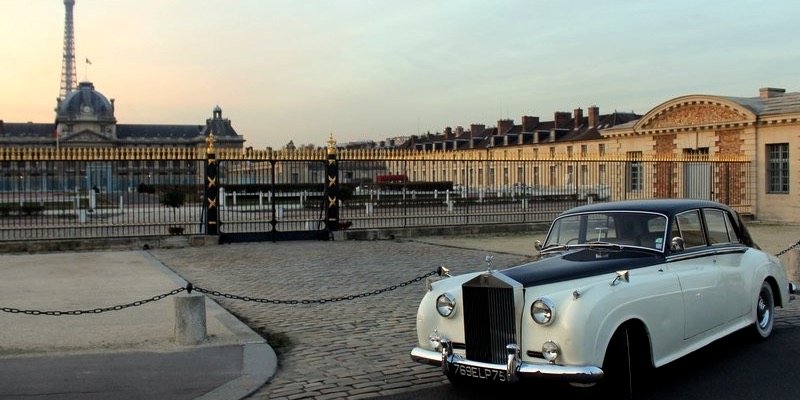 It feels good to say that.. Let's say it again: "Champagne in a Rolls". We've saved the indulgent best for last — as the sun goes down, the City of Lights starts to glow. Your chauffeur picks you up at your Paris address and takes you around to see the best of the city in its illuminated glory — Eiffel Tower, Place de la Concorde, Champs Elysées, the Madeleine, Opera Garner…
"More champagne, darling?"