Marie Antoinette's Paris – In The Footsteps Of History
When we think about Marie Antoinette we usually imagine her in the gardens of Versailles or lounging around the chateau. But the French queen also had a royal life in Paris. In addition to Versailles, the royal couple lived for a time at the palace in the Tuileries Gardens in Paris, just steps away from the Louvre.
We know from her contemporaries that Marie Antoinette loved extravagance — fêtes, fashion, shopping, and decadent desserts. (Sound like anybody you know?) Here we spend a day in Paris tracking Marie Antoinette's footsteps, as well as visiting poignant settings where the world's unluckiest queen met her death at just 37 years old.

1. Marie Antoinette's Favorite Patisserie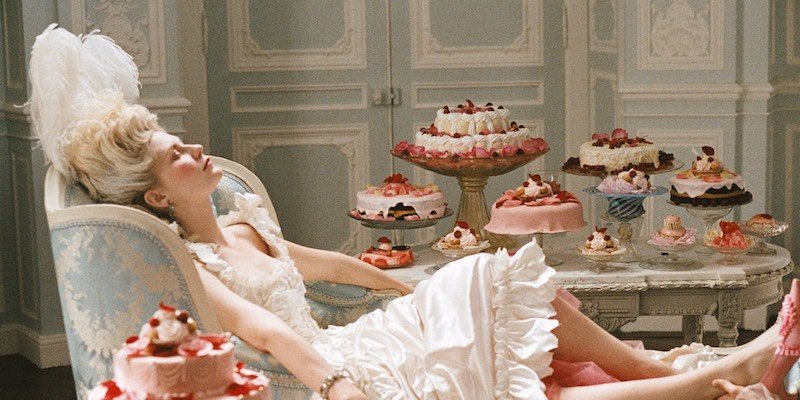 Strohrer Patisserie is the oldest pastry shop in Paris. When Louis XV married Marie Leszczynska in 1725, she brought with her many things from her native Poland, including her pastry chef. His name was Nicolas Stohrer who, in 1730, opened a patisserie shop on Rue Montorgueil, where it still stands today. We imagine Marie Antoinette enjoying luscious Strohrer pastries filled with cream along with a glass of champagne.
51 Rue Montorgueil
2nd Arrondissement
2. Marie Antoinette's Favorite Painter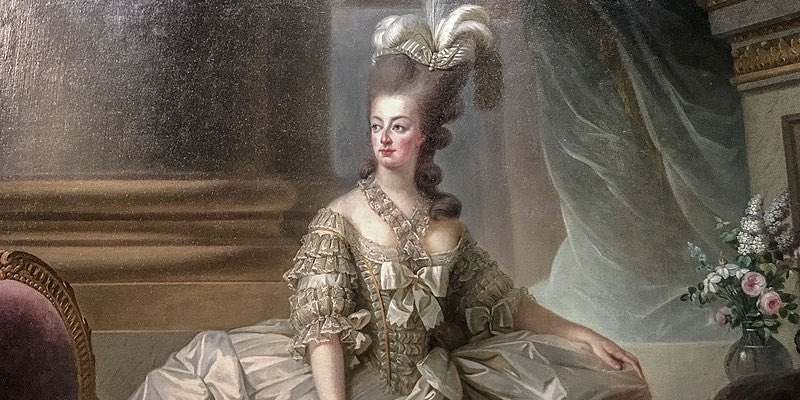 After painting the first official portrait of Marie Antoinette in 1778, Elisabeth Vigée Le Brun (1755-1841) became the queen's most requested portraitiste. Le Brun would eventually paint more than thirty portraits of the queen and her family. Born during the reign of Louis XV, Le Brun's rise to prominence was unlikely since she had two strikes against her — she was a woman and she was not from a noble family. Her mother was a hairdresser.
After the royal family was arrested in the revolutionary period, Le Brun escaped France and lived for twelve years in exile. When her name was finally removed from the list of counter-revolutionaries, Le Brun returned. Although most of her paintings of Marie Antoinette now hang in Versailles, you can see some of Le Brun's works at the Louvre, including a self-portrait with her daughter.
3. Marie Antoinette's Favorite Tea
Since 1672, a tea blender named Nina's has been the official supplier to Versailles. The Sun King called them "magicians of scent". Their unique fruit and rose teas use ingredients sourced directly from the King's Kitchen Garden. They were also the first perfumer to distill lavender and rose essences.
The Marie Antoinette tea that Nina's now sells is actually one that the queen herself was fond of. Its blend of rose petals, rose essence, and apples are harvested by hand from the Versailles royal garden. You can stop by their pristine shop just off Place Vendôme to purchase the Marie Antoinette tea as well as see original historical items belonging to the queen, including a letter written by her Royal Self.
29 Rue Danielle Casanova
1st Arrondissement
4. The Queen of Haute Couture
Marie Antoinette made a huge impact on fashion all over Europe. She knew exactly what she wanted to wear and searched for the best dressmakers. Shortly after she arrived at Versailles, Marie Antoinette fired all the in-house fashion experts and hired Rose Bertin, a talented fashion designer from a humble background. Two days a week they would meet and together they would choose the glorious fabrics to create her sensational gowns, like the one she is wearing in the portrait with her children painted by Elisabeth Vigée Le Brun.
Others in the upper classes who didn't have Rose Bertin's services cattily called her the Minister of Fashion. Some fashion historians make the claim that Rose and M-A invented haute couture. Even today famous designers like John Galliano and Karl Lagerfeld take inspiration from Rose.
Unfortunately, after an angry mob (probably dressed poorly) broke into the royal palace at Tuileries, the first place they went was to the queen's dressing rooms to ransack her closets. The same thing happened at Versailles. There are only a few remaining garments from Marie Antoinette kept at the Palais Galliera Fashion Museum in Paris, including one of her corsets from 1785. Somehow the queen's seamstress managed to preserve it between the pages of a book.
5. The Queen's Favorite Pastry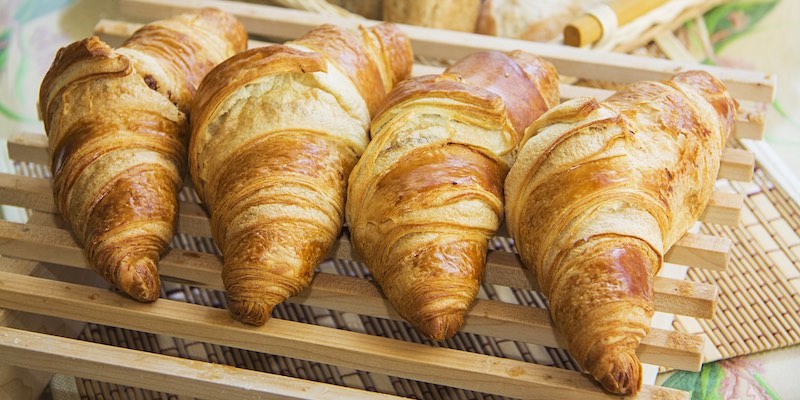 Marie Antoinette's favorite pastry is everybody's favorite pastry, le croissant. Although we think of croissants as an essential French pastry they were, in fact, invented in Vienna. Their original name, Kipfel, means crescent in German. (Would they have become so popular with that name?) When young Marie Antoinette traveled to Versailles to marry the future king of France, she introduced the croissant to France. Homesick in Versailles, she requested Louis XVI's royal bakers to make her favorite pastry. The Kipfel became the croissant, and they became extremely popular in France, thanks to Marie Antoinette. At least that's how to story is told !
6. Marie Antoinette's Favorite Chocolatier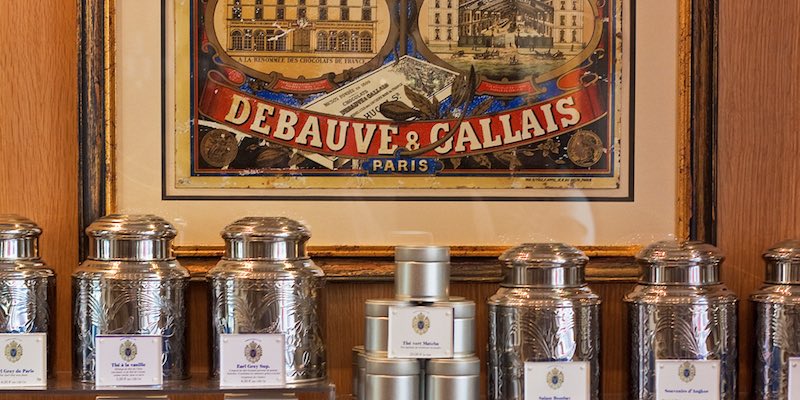 Antoinette didn't like to take her medicine, and really, who does? The king's chemist, Sulpice Debauve, listened to the 24-year-old's complaints and came up with a solution. He mixed the medicine with cocoa and cane sugar and formed it into easy-to-eat coin-sized pieces called pistoles. Thus was chocolate candy born.
After the worst excesses of the French Revolution (and the demise of our chocolate-loving young queen), Sulpice Debauve opened what is very likely the first chocolate shop in Paris, on Rue des Saints-Peres in St Germain, where Debauve & Gallais is still located today. The last kings and emperors of France (including Napoleon) were all loyal customers. Stop in to pick up a few pieces of Pistoles de Marie-Antoinette (without the medicine), 240 years after they were first created.
30 rue des Saints-Pères
6th Arrondissement
7. Marie Antoinette's Paris Palace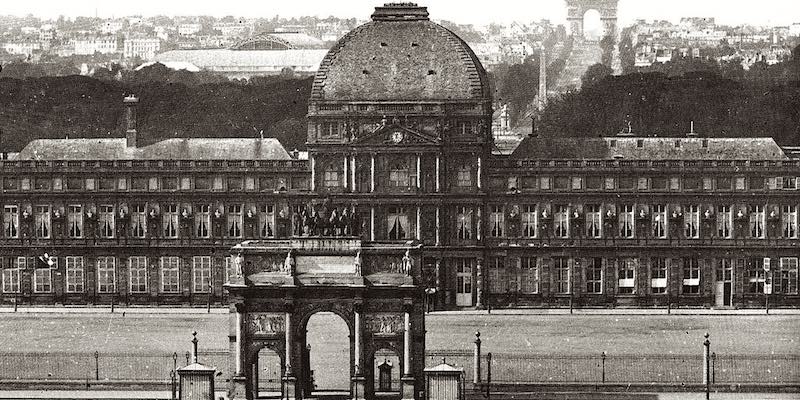 Following the storming of the Bastille in July 1789, Louis XVI moved his family from Versailles to Paris, to the historic Palais des Tuileries, located between the Louvre and the Tuileries garden. Louis thought this would put him closer to his people, that they would feel more in touch with him. But the plan backfired. For the next three years, the royal presence helped fuel the revolutionary fury.
In 1791 the royal family attempted to escape, but were captured and put under house arrest. Just a year later, the palace was attacked, the king imprisoned, and the monarchy abolished. When the revolutionaries stormed the Palais des Tuileries in 1792, they also captured the rest of royal family and moved them to Temple prison. Most of the royal family would remain here until they were executed. (Marie's son who was in line to become Louis XVI died here of tuberculosis in 1795.) However, Marie Antoinette was moved to the Conciergerie prison, where over a thousand other prisoners were already held.
After the Revolution, French rulers (including Napoleon) made the Palais des Tuileries their primary place of residence. Perhaps it was this association that caused rioters to burn down the palace during the Commune uprising in 1871. They also burned the Hotel de Ville. The city hall was later rebuilt, but the Palais des Tuileries was torn down and the only memory of it now is the Arc de Triomphe du Carrousel, which served as a kind of triumphal gateway to the palace grounds. (Above is an actual photo of the arch and the palace from 1860.)
8. Marie Antoinette's Prison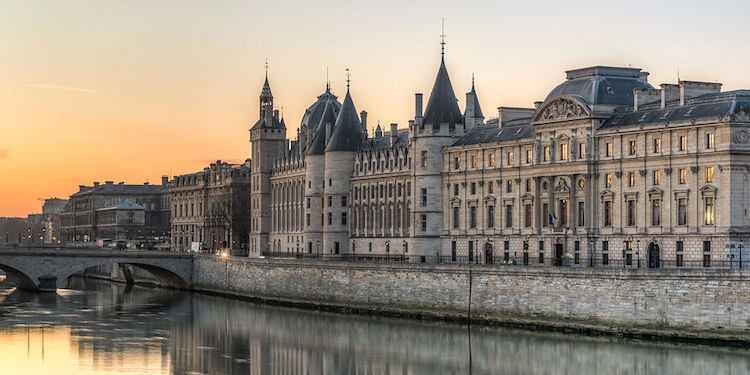 The Conciergerie, built on the banks of the Seine, has been a royal palace, a palace of justice, and a prison. This is where the queen was imprisoned for several months until her death by guillotine. Today you can visit a replica of her prison cell and view some items that belonged to her. Her sister-in-law, Elisabeth, was also imprisoned here before her own execution.
2 Boulevard du Palais
1st Arrondissement
9. Marie Antoinette's Place of Execution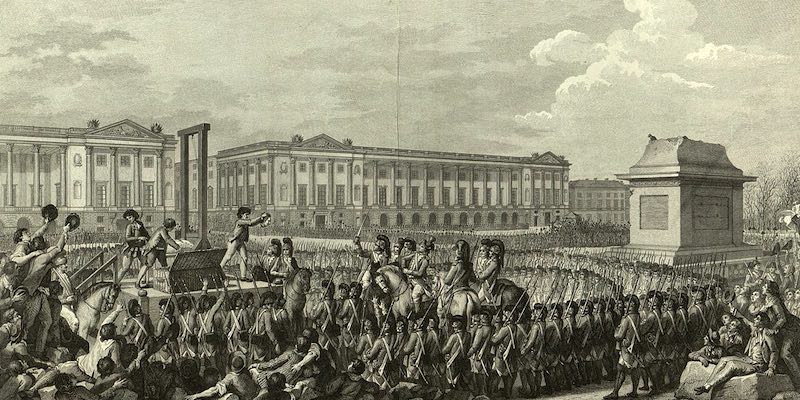 The 37-year-old queen and mother was executed on the Place de la Concorde on October 16, 1793. Then called Place de la Révolution (before that it was known as Place Louis XV), it was execution central during the Reign of Terror when thousands of nobles and counter-revolutionaries were guillotined.
Today, there is a plaque in the center of the Place de la Concorde to commemorate the executions. In fact, concorde means peace or harmony and was so-named after the revolutionary period to signal it was now a time for peace. The picture shows the execution of Louis XVI, Marie Antoinette's husband.
Scenes from the Story of History's Saddest Queen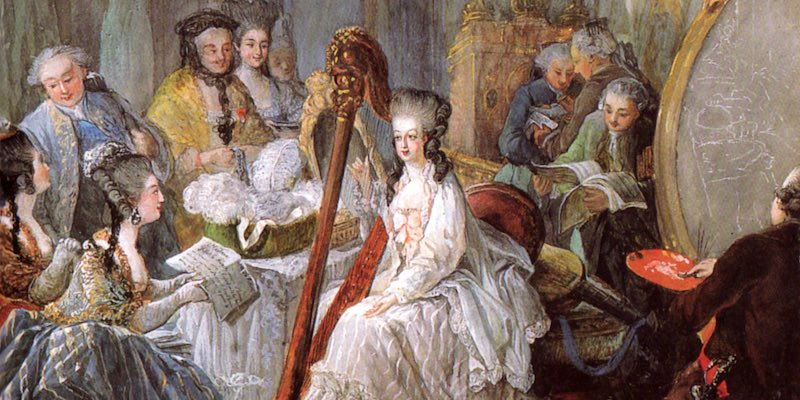 Born in 1755, Marie Antoinette was the 15th child of the royal Hapsburg family in Austria. By the time she was 15 years old, she was married to Louis XVI of France.
Since she was herself royal, she adapted well to the royal life of Versailles, and soon became a fashion trendsetter. She was fond of spending money not only on fashion, but other on frivolities including her fairy tale farm at Versailles where she would pretend to be a country farmer's wife.
The queen's reign and life of leisure would be short-lived. In France, tensions had been building for decades between wealthy noblemen, starving peasants, and a disaffected urban class. After years of poor harvests, coupled with rising taxation and extravagant spending by the royals (which started years before Louis XVI and M-A), the blame landed on the current royal family. The revolts would explode into the French Revolution of 1789.
On the morning of October 16, 1793, Marie Antoinette's executioner entered her prison cell. Just hours before she had been convicted of treason and sentenced to death. Her hair was sheared to allow for a quick, clean cut. Moments after losing her head the crowd cheered, "Vive la nation!"
Following the execution, her body was placed in an unmarked grave in the nearby Madeleine cemetery. (In a grisly detail, Marie Tussaud was hired to make a death mask from the queen's head.)
In 1815, when the royalty was restored and Louis XVIII was on the throne (he was essentially placed there by the anti-Napoleon coalition of Prussia, England, and Russia), he ordered the bodies of his older brother, Louis XVI, and Marie Antoinette to be exhumed and given a proper burial in the Basilica Cathedral of Saint-Denis, where her body lays to this day. Louis XVIII also had the Chapelle Expiatoire — dedicated to the memory of Louis XVI and Marie Antoinette — built over the site of the former Madeleine cemetery, found today at 29 Rue Pasquier, 75008.