To Be In Paris For The Holidays – An Even Better Idea
"Paris is always a good idea," Audrey Hepburn famously said. That's still true, and we think Paris is an even better idea during the holidays. Parisians genuinely know how to celebrate, and that's never more clear than at Christmas time, around New Years, on Bastille Day of course, and even on Valentine's Day.
The whole city seems to participate, and there's a sense of… well, celebration in the air. During the holidays — any holiday — is a great time to be in Paris. Let's explore some of those special times of year when Parisians celebrate life, even more than usual!

Christmas in Paris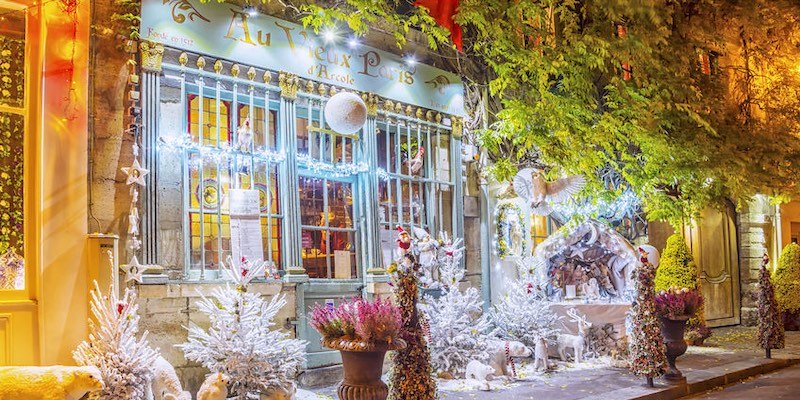 The biggest holiday of the year is Christmas and, in fact, all of December leading up to it. The shops are aglow with fantastic window displays. Food stores are bursting with stacks and stacks of seasonal specialities like oysters and foie gras and bouches noels.
In the streets, which are also lit up with colorful displays, people are rushing about, but with smiles on their faces. And there's a lot to do during Christmas in Paris. We share our favorite activities, point you to the traditional Christmas markets, and tell you how you can listen to Christmas concerts in historic churches.
Bring in the New Year in Paris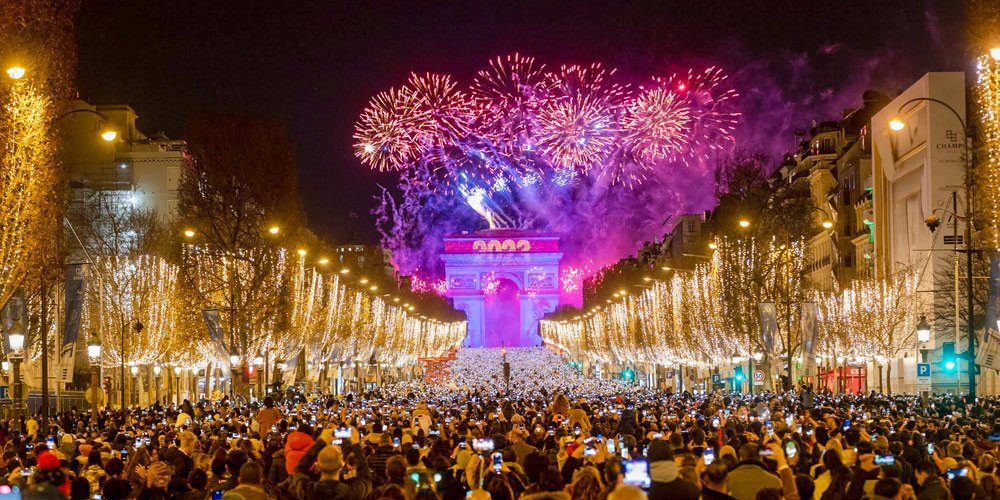 New Year's Eve, or La Réveillon de Saint Sylvestre as it's known in France, is a fabulous night in the City of Light and we try to be in Paris for it every year. There are tons of special dinners at all the restaurants as well as celebration dinner cruises on the Seine.
It's a very good night to take in a stunning show at one of the cabarets the city is so famous for — like Paradis Latin, and of course Moulin Rouge. In addition, there are a surprising number of classical music concerts that evening as well. Check our guide and start your planning!

Easter in Paris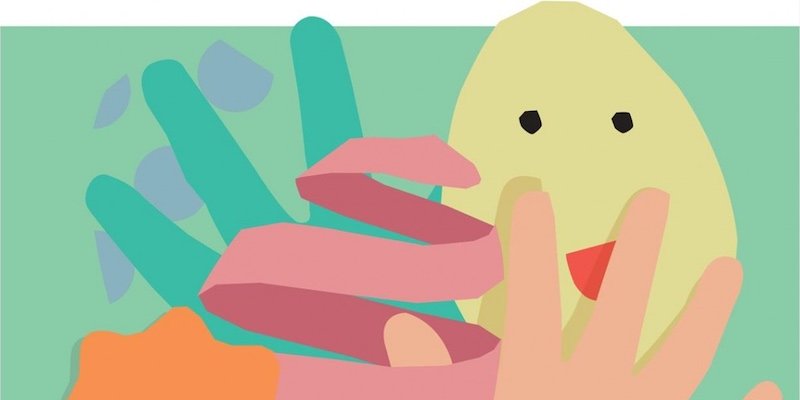 Stroll along the food shopping streets of Paris as Easter approaches and stop to marvel at the amazing displays in the chocolate shops. Parisians have turned Easter into another fabulous food holiday, and it's great to be a part of it. It's also a time when church bells will be ringing and children will be participating in Easter Egg hunts.
It's a big celebration of spring and faith and a great time to get out on the river for a cruise, or head out to Versailles for the day. We'll tell you all about the most fun things to do, Easter concerts, and church services.
Bastille Day Celebrations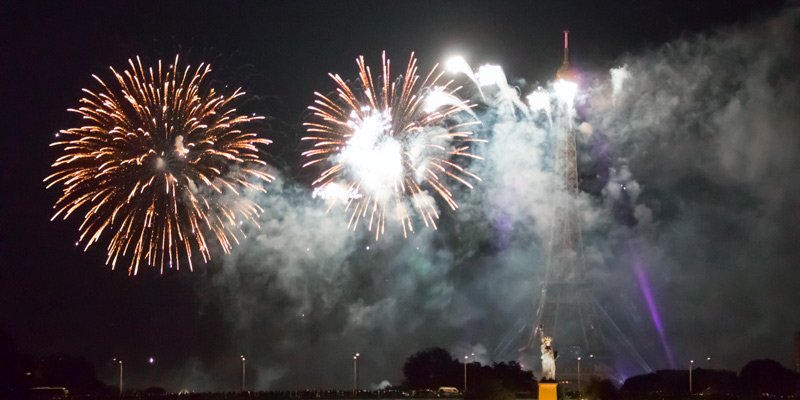 It's called Le Quatorze Juillet and La Fête Nationale and it's the festive celebration of the storming of the Bastille, the beginning of the French Revolution on July 14, 1789.
Everyone has the day off; stores and services are closed so toute la monde can enjoy the parade along Champs Elysées, the huge free concert, and the amazing fireworks display at the Eiffel Tower in the evening. We have the complete list of the festivities, the history of the day, and even tell you about the Fireman's Ball!

Plan a Romantic Valentines Day in Paris
It's the City of Romance, after all, and Paris is never more romantic than on February 14. Le ville is filled with flowers, chocolates, and champagne — and that's everyday, not just on Valentines Day!
To help you plan your romantic February visit, we've collected sixteen of the best things to do in Paris with that special someone.