7 Museums In Paris – Each Dedicated To A Single Artist
Some of the greatest French artists are honored in Paris museums dedicated to their work. Go to the Louvre for its massive collection, but visit the smaller artist museums in Paris to learn about the individual painters and sculptors who helped shape the world of art. You know about Picasso and Monet, but what do you know about Eugene Delacroix? He is considered to be the founder of the French Romantic style and an important influence on the Impressionists.
These small, artist-specific museums are a great way to delve deep into the life and work of individual artists, and also give you another insight into the history and life of Paris. It's a different experience from the mixed art of the big museums. Also, the artist museums tend to be less crowded, with shorter lines.

1. Musée Eugene Delacroix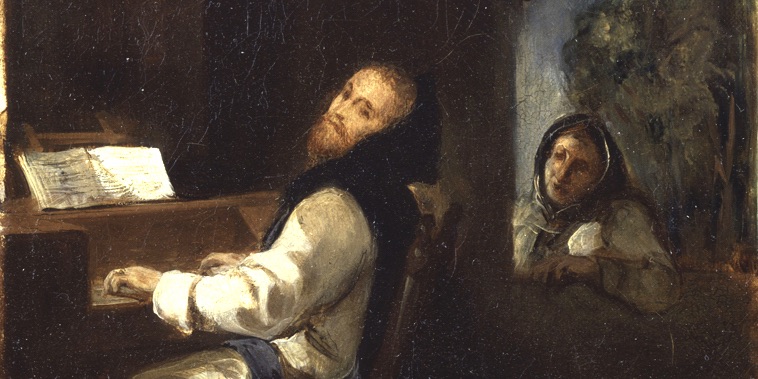 Delacroix is said to have created the French Romantic style, with his expressive brushstrokes and color choice. The Impressionists took their cue from him and his bold technique. Make sure to see his well-known mural at Église Saint-Sulpice, Jacob Wrestling with the Angel. At Musée Eugene Delacroix you also step into his world by visit the studio where he painted and where you can now see many of his early works.
National Museum of Eugene Delacroix
6 Rue de Furstenberg, 75006
Metro: Saint-Germain-des-Prés, Mabillon
Open: 9:30 to 5:00 pm
Closed: Tuesday and public holidays
Website…
2. Musée Gustave Moreau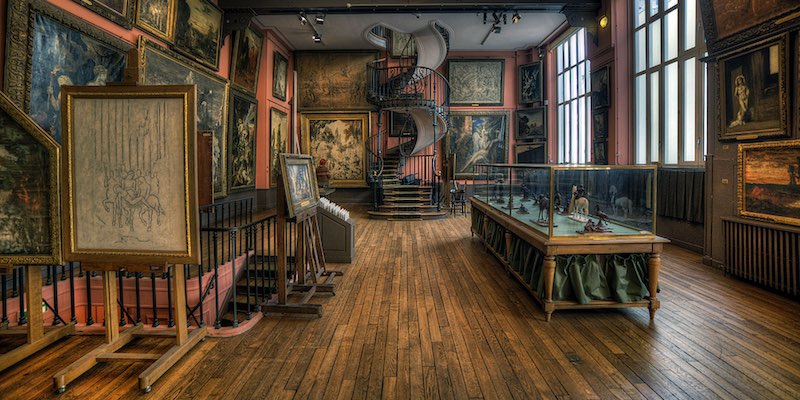 Gustave Moreau was a painter of the French Symbolist school and was an important influence on his most famous student, Henri Matisse. Now you can explore Moreau's perfectly preserved 19th-century home including his studio, office, and private living areas. Discover why he is one of the most famous and influential French painters in history.
Gustave Moreau Museum
14 Rue de la Rochefoucauld, 75009
Metro: Trinité, Saint Georges
Open: Mon, Wed, Thurs: 10:00 - 12:45 pm and 2:00 pm - 5:15 pm
Fri, Sat, Sun: 10:00 am to 5:15 pm
Closed: Tuesday and public holidays
Website…
Free Entrance with the Paris Museum Pass…
3. Musée Picasso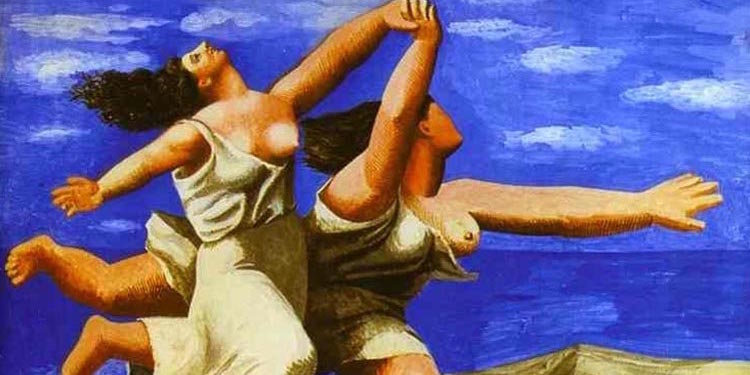 Think you know Picasso? Think again. This Spanish painter started rocking the art world when he was only a teenager, and then went on to influence the generations of painters, sculptors and artists to follow.
The Picasso Museum in Paris closed after a 2009 robbery in which a valuable artist's notebook was stolen. During the closure the museum was expanded and renovated and it now twice as large as it was, holding the largest collection of Picasso art and memorabilia in the world.
Picasso Museum
Hôtel Salé, 5 Rue de Thorigny, 75003
Metro: St. Paul, Chemin Vert, St. Sebastien
Free Entrance with the Paris Museum Pass…

4. Musée Marmatton-Monet
A Paris Insiders Guide Favourite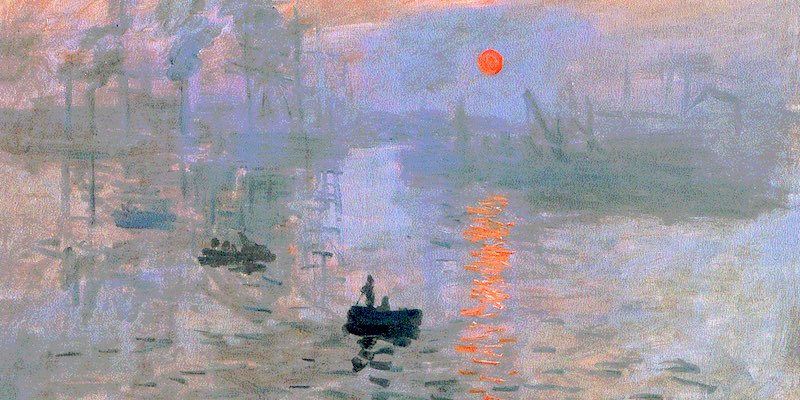 If you are passionate about Claude Monet (and you should be), this is the place for you. Since Monet is our son Alexandre's favorite painter ever, we've spent a lot of time at Musée Marmatton-Monet, and loved every minute of it.
Set in the charming Parc Ranlegh in the posh neighborhood of Passy, this museum contains the largest collection of Monet paintings in the world. Claude's son Michel left his father's art to the state of France at the time of his death in 1966.
You'll see his early works including the uber-famous Impression, Sunrise (which gave Impressionism its name, photo above) and follow his career right up to the last paintings from Giverny when he could barely see. Plan on spending a morning or afternoon in the museum and then wander through the neighborhood.
Marmatton-Monet Museum
2 Rue Louis-Boilly, 75016
Metro: La Muette
Open: 10:00 am to 6:00 pm; Tuesday until 8:00 pm
Closed: Monday and public holidays
Website…
5. Musée Bourdelle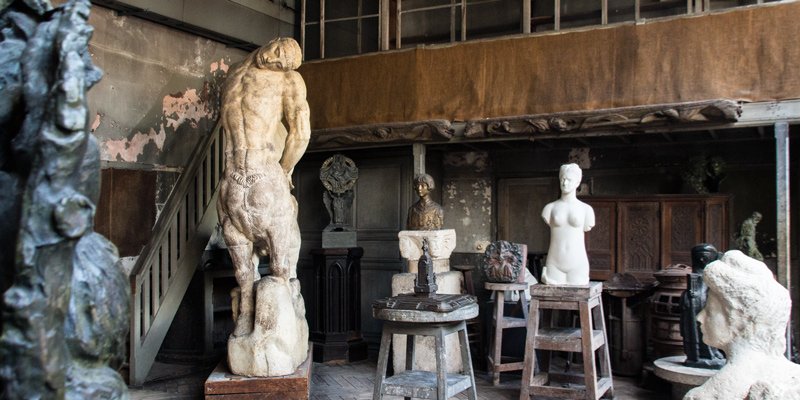 A student of Rodin, sculptor Antoine Bourdelle created a large collection of stunning bronze and marble sculptures. In the 15th Arrondissement, near Gare Montparnasse, you can visit his garden and studio where he lived, worked, and taught from 1884 to 1929.

Bourdelle Museum
18 Rue Antoine Bourdelle, 75015
Metro: Montparnasse-Bienvenue, Falguière
Open: 10:00 am to 6:00 pm
Closed: Monday and holidays
Website…


6. Musée Maillol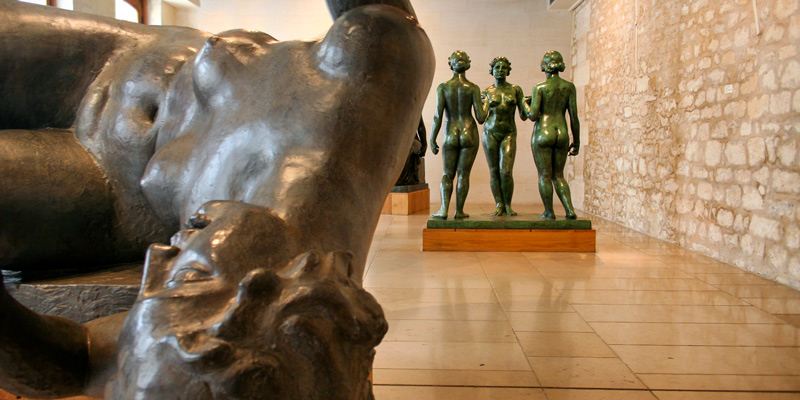 At age 15, Dina Vierny began modelling for 73-year-old sculptor Aristide Maillol. The works he produced of her revived his career. In 1995, Dina opened this museum to exhibit Maillol's paintings, sculptures, and artwork and added her collection of drawings by Cézanne, Degas and Ingres. It's a fascinating story, and a wonderful museum in Saint-Germain-des-Prés, on the Left Bank.
Maillol Museum
61 Rue de Grenelle, 75007
Metro: Rue du Bac
Open: 10:30 am to 7:30 pm; Friday to 9:30
Website…

7. Musée Rodin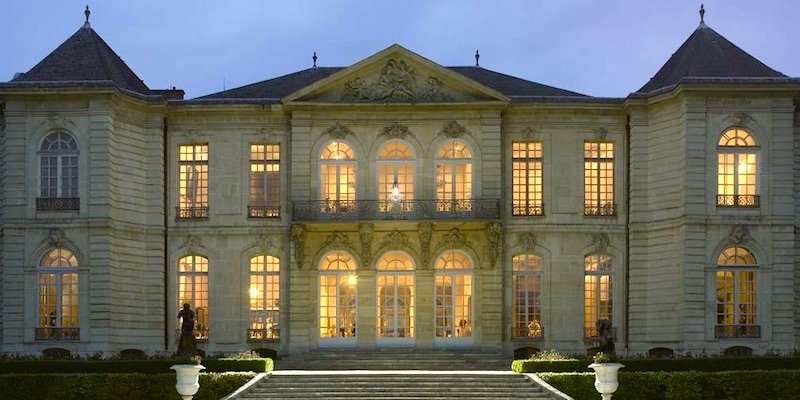 Wander through the gardens admiring the work of Rodin. Then look inside the Hôtel Biron for more works by Rodin and others. This is the place to go if you feel you need a break from the hustle and bustle of Paris. If you keep your entrance ticket you can visit Musée Maillol at a reduced rate.
Rodin Museum
Hôtel Biron, 77 Rue de Varenne, 75007
Metro: Varenne or Invalides
Open: 10:00 am to 5:45 pm
Closed: Mondays and public holidays
Website…
Free Entrance with the Paris Museum Pass…