22 Stellar Things To Do On New Year's Eve In Paris 2021 To Welcome 2022
New Year's Eve 2021/2022, or La Réveillon de Saint Sylvestre as it's known in France, is a happening night filled with dinners, cruises, events and cabarets. This time of year — La Saison des Fêtes — is a very popular time with travelers flocking to the City of Lights between mid-December and early January.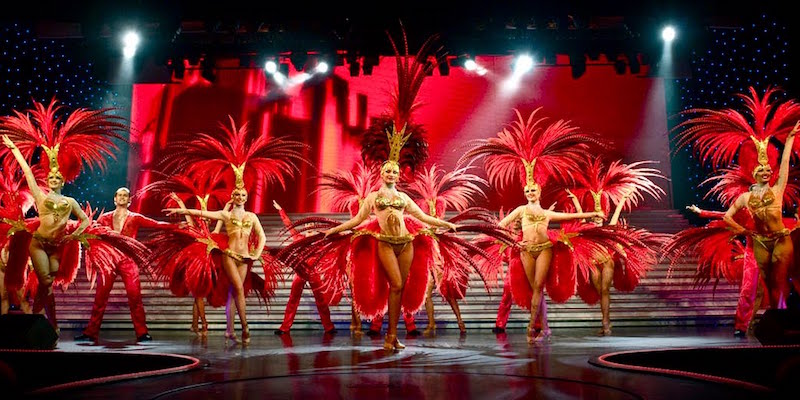 We can't think of a better night to celebrate by dining on a fabulous multi-course dinner, drinking plenty of champagne, or maybe even a show & party at a legendary cabaret. Visitors and Parisians alike will be out and about, taking in the delights of the city. It's always busy, book as soon as possible! As Paris opens up towards the end of 2021, post-lockdown, we'll keep this information up to date to help with your festive evening planning.
Paris New Years Eve 2021 – Dinners & Cruises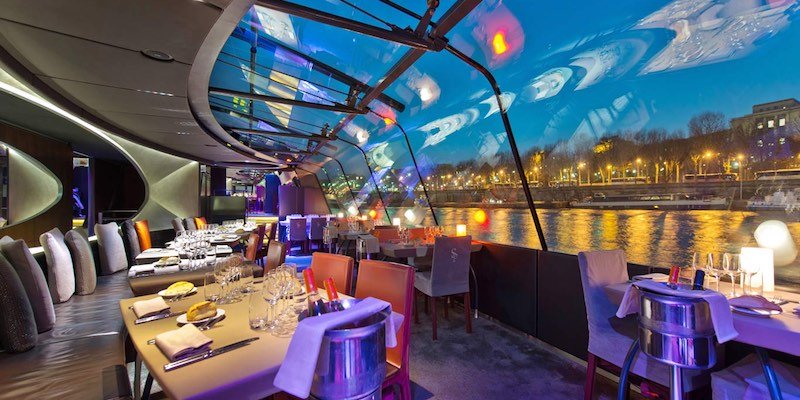 We love the lights of the city of Paris on any night, but especially on festive evenings like New Years Eve, and especially when seeing them from a boat cruising along the Seine. And especially when we're served a traditional multi-course French dinner on board the Bateaux Mouches.
On this night of nights, you board the boat at 8:30 PM for an unforgettable 5-hour dinner cruise that's followed by a Paris party to celebrate 2021. Champagne is included, of course, and wine with dinner. The dinner cruise is relatively affordable, given that it's a multi-course dinner on a glass-walled river boat on New Years Eve. The bad news is that it's going to sell out, so you have to act now.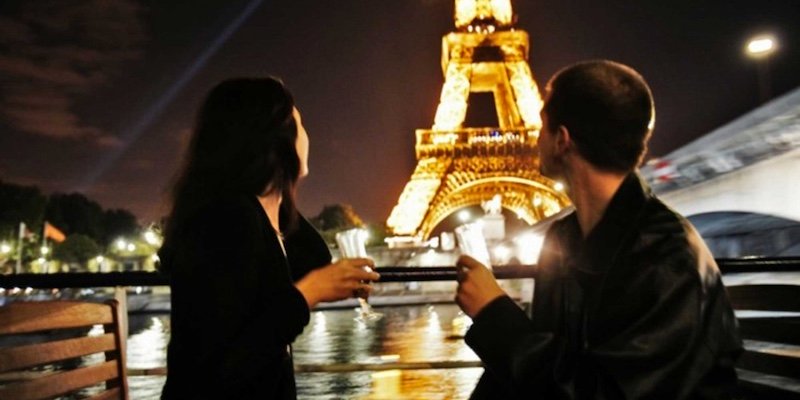 Start the last night of the year with your driver meeting you at your Paris address to whisk you to the banks of the Seine for a long glorious evening that includes a 5-course menu and live music. This makes for an unforgettable New Year's Eve in Paris with the enchanting Christmas lights passing by on shore.
At the end of the evening (actually, in the early morning) your driver is waiting to return you to your Paris address.That part is a must! You can be that this is going to sell out, so book quickly.
This activity has a special appeal because you start the evening with an illuminations tour all around the City of Lights, driving through the magnificent quartiers of the city aglow with seasonal decorations while the famous monuments are proudly lit.
Follow up the tour with a romantic dinner on on a bateau from Marina de Paris sailing through the heart of the city to celebrate the New Year. After dinner, dance the night away — on a riverboat on the Seine!
Paris New Years Eve 2021 – Dinners & Shows
Come for the legendary cabaret show and stay for the 6-course New Year's Eve Gala Dinner. Lido de Paris, with its dancers, the Bluebell Girls, has been a Champs-Elysées iconic cabaret and supper club for seventy years and remains the most popular show in central Paris.
The New Years Eve menu features lobster, foie gras, Kaspia caviar, and truffled veal — served with wines from Burgundy and Bordeaux and, of course, champagne. This year it's Ruinart Blanc de Blancs. This hot activity will sell out quickly!. It's also our favorite choice for NYE!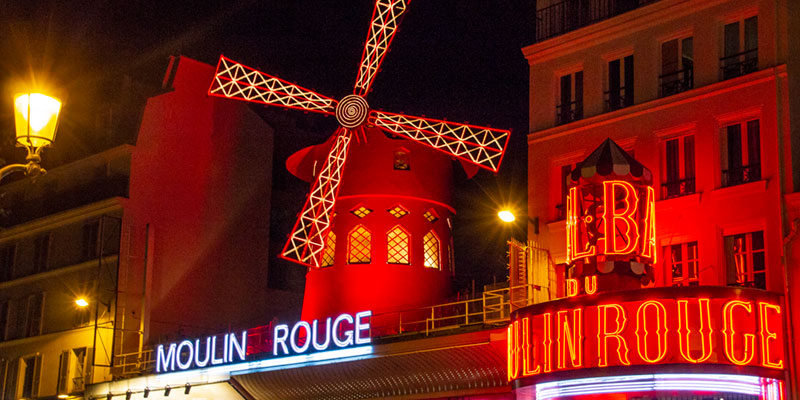 Create a spectacular holiday-in-Paris memory with Christmas dinner and a show at the historic Moulin Rouge. Sip champagne and dine on a traditional five-course Christmas meal while the dazzling show takes place on the stage in front of you. This special Moulin Rouge Christmas edition will sell out quickly, so book now. Currently available all Christmas week.
Paris New Years Eve 2021 – Classical Music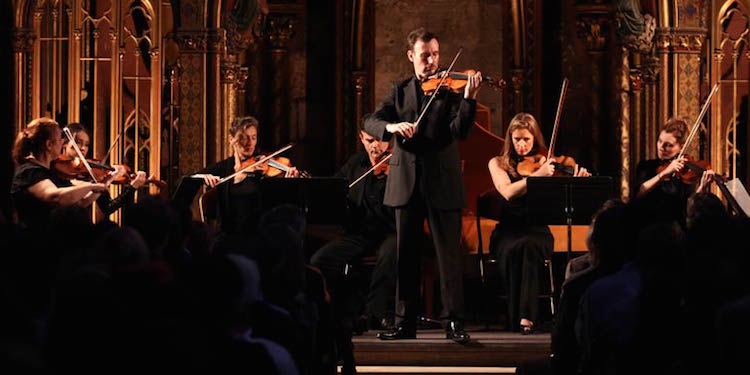 Paris is filled with lovely and historic churches and what better time than the holiday season to spend a memorable evening tucked into a Gothic masterpiece for a classical music concert. Here is the complete list of the iconic churches that will end the year with special musical performances, including the dazzling La Sainte Chapelle on Île de la Cité, and the Left Bank treasures of Saint-Ephrem and Saint-Germain-des-Près.
New Year's Eve 2021 Activities
In Paris, The Winter Heats Up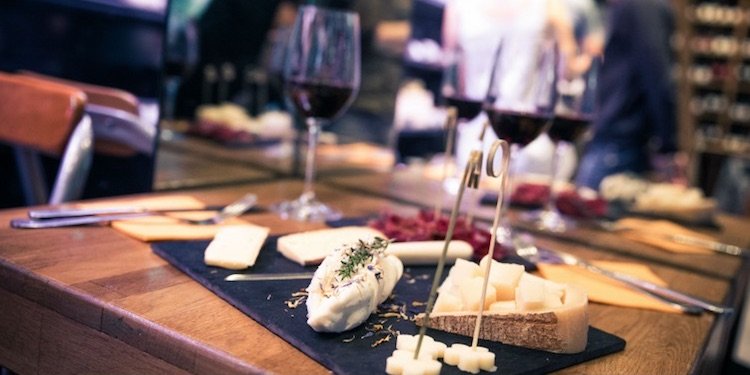 Paris activities don't shut down on New Years Eve — they gear up! And to us it just seems like to perfect time to seize the chance to have the most fun possible in Paris on the last day (and night) of the year. So, we've put together this list of perennial favorite activities — recommended by us and liked by our readers and all available on December 31 — to give you ideas of what to do in Paris on and around New Years Eve.

Paris. Plus chocolate. Plus pastry. What could be better? And, don't worry, any calories you consume will be burnt off by all that walking. Honest.
→ Likely To Sell Out…


In a wine cellar in central Paris, near the Louvre, an expert sommelier guides you through the wines of the best regions of France.
→ Check Availability…

Paris Walking Tour – Christmas & Decorations
Dining Out on New Year's Eve in Paris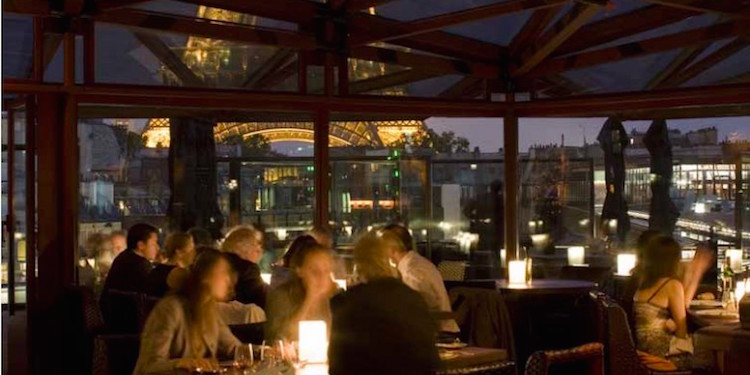 New Year's Eve is one of the most popular nights of the year for restaurants in Paris — even though a number of them are closed! But those that stay open feature a special multi-course menu with all the seasonal specialties… and fueled with plenty of champagne. Here's the catch — you must book well in advance. Paris restaurants start posting their New Year's Eve menu around mid-October. Here are some popular restaurants, arranged by price —

Very Luxurious But Very, Very Expensive (500€+ per person)
LE BRISTOL
3-Michelin stars for the gourmet restaurant Epicure and 1-Michelin star for their luxury brasserie, 114 Faubourg. With both kitchens led by Chef Eric Frechon.
→ Website…
PIERRE GAGNAIRE
Go for his exquisite fusion cooking and the luxe surroundings in the 8th Arrondissement.
→ Website…
LE CINQ
Unbridled luxury in Four Season's Hotel George V in the 8th Arrondissement
→ Website…

Merely Very Expensive (200€+ per person)

Moderate (around 100€ per person)
LE DOME DU MARAIS
Dine under the 19th century dome in a restaurant tucked into the Marais.
→ Website…

Other Restaurants We Recommend
You might also want to check the restaurants we review in these articles to find out if they're open on New Years Eve —
New Year's Eve Events
The New Year in the City of Lights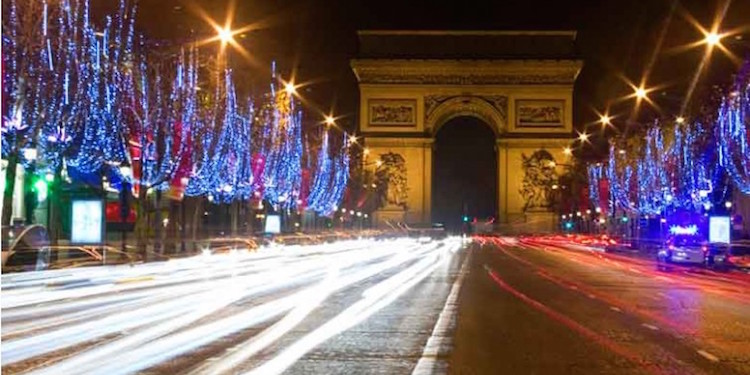 As every year, the Champs Elysées will be shut down to traffic as thousands (and we mean thousands) gather to celebrate. Expect the Christmas Markets that line the boulevard to be open but don't expect to see any fireworks. The only time that fireworks will light the Paris sky is Bastille Day. However, you make your way to the Arc de Triomphe for a spectacular laser show.
Another important tip for News Year's Eve in Paris is to make sure your transportation is arranged beforehand — taxis will be impossible to find at the end of the night. The best approach is to take the Metro or to book an activity that include hotel transportation.
Christmas Markets will be open on New Year's Eve at these locations —
Saint-Sulpice (and Père Noël Village) – 6th Arrondissement
Saint-Germain-des-Près (and Père Noël Village) – 6th Arrondissement
Place de la Nation – 11th Arrondissement
Place des Abbesses in Montmartre – 18th Arrondissement
Gare de l'Est – 10th Arrondissement
Trocadero – 16th Arrondissement