Les Hotels de Paris – 4-Star Comfort At 3-Star Prices
The French hotel ensemble, Le Groupe Les Hôtels de Paris, offers a number of 3-star and 4-star villas and hotels with high standards, and at rates that are très agréable — very agreeable! Each is decorated in a different theme from English-club style to Provençal country
Les Hôtels de Paris aren't as highly rated as other Paris hotels we recommend, but we include them for location and price. We rate them all as Good to Very Good.
Les Hotels are found in some very good neighborhoods, from the Latin Quarter, by the Jardin des Plantes, to the 17th Arrondissement and even Montmartre. Their secret, which they seem to keep to themselves, is that they can offer these rooms at pretty good prices. If you're looking for a charming Paris hotel on a budget, Les Hotels might be worth looking at.

Villa Panthéon
Behind the revolving doors of the Villa Pantheon is a garden courtyard and a bit of the English country club tradition with soft leather armchairs, tartan stripe-and-plaid drapes and parquet-wood floors.
It's in a great location in the heart of the Latin Quarter: four minutes to the Panthéon itself, ten minutes to Jardin du Luxembourg. Room service, safe, and Wi-Fi…what else could you ask? 5th Arrondissement.
Villa Royale
Villa Royale is an opulent boutique hotel set at the foot of Montmartre in the center of Pigalle, famous for its sexy nightlife and the Moulin Rouge.
The rooms are not numbered but named after famous French icons like Toulouse-Lautrec, Oscar Wilde and Dalida. The Villa Royale's design pays homage to the famous Paris theaters, with upholstered velvet chairs and jewel-tone rococo style. This quirky hotel is ideal for young couples or couples looking for something of the beaten path. 9th Arrondissement.
Villa Lutece Port Royal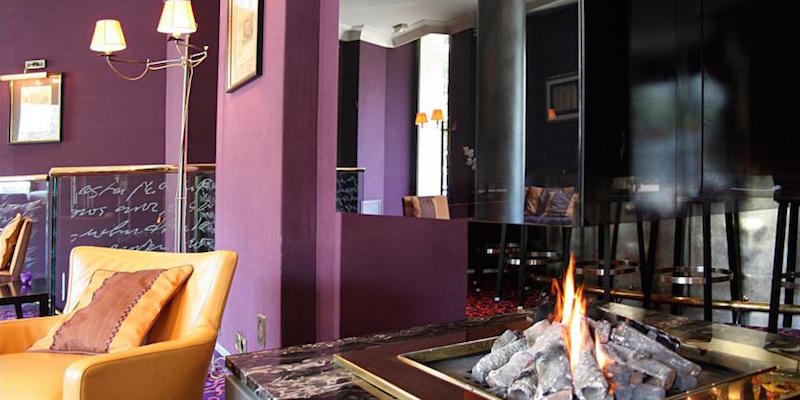 Tucked into a side street in the 13th Arrondissement, next to a grocery store and with three Metro stations nearby, you'll be surprised by the quality of the rooms. Everything from the beds to the fantastic shower and modern décor will make you think you've paid more than you did.
Very near to Jardin des Plantes and its zoo and the Grand Gallery of Evolution, Villa Lutece Port Royal is also an easy walk from the Seine. 13th Arrondissement.

Villa Alessandra
This Les Hotels de Paris villa is in the 17th, one of our favorite Paris neighborhoods to live in and stay in. Villa Alessandra is close to Metro Ternes as well as the Champs Elysées and the Arc de Triomphe. The rooms are bright and decorated in Provençal colors with oak flooring.
But the winning point, for us at least, is that the hotel is right at the market of Rue Poncelet. When shopping at the market we would always admire the location of Villa Alessandra, set in a quiet dead-end street off the market. 17th Arrondissement.