The Top Events & Activities In Paris – November 2017
The days are shorter and, even though there's a tinge of winter in the air, Paris events in November will be gathering steam. For starters, November is the official Month of Photography in Paris with forty exhibits staged throughout the city. The hub of the activity is in the Marais at the Maison Européenne de la Photographie.
The cultural season is back in full swing and there are some don't-miss classical music concerts at St-Germain-des-Prés and powerful opera & ballet performances at Palais Garnier and at the spectacular Opera Bastille. Tickets sell fast for these classic venues so book now before they're all gone. Don't miss Verdi's Falstaff at Opera Bastille or Mozart's The Clemency of Titus at Palais Garnier. One more thing — readers of Paris Insiders Guide (that's you!) get an additional 10% discount on the Paris Pass when you use our exclusive discount code: INGUIDE10

Most Popular Activities
Things to Do in Paris November 2017
Eiffel Tower Skip-the-Line Tour – Don't Be Left Out in the Cold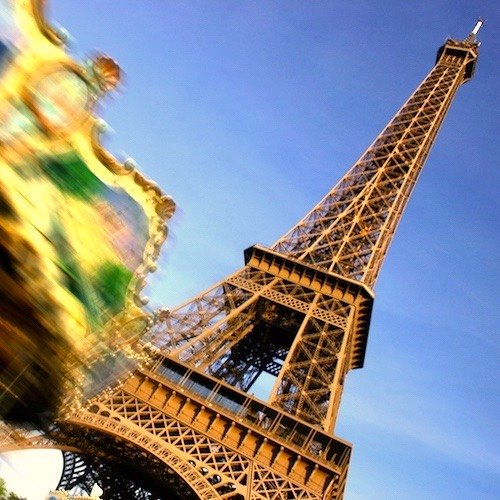 There is always a long lineup at the Eiffel Tower, so we always sign up for a small-group, skip-the-line tour. While your guide relates fascinating details about the tower, you walk past the massive lineup to the priority entrance. Enjoy the view from the 2nd level, then take the elevator to the tippy-top, where you can spend as much time as you want.
Moulin Rouge + Eiffel Tower Dinner + River Cruise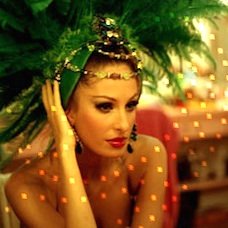 Visitors love this combination tour that gives you three elements of the best of Paris nightlife. Have dinner on the Eiffel Tower and admire the views of the city. Then head to the river for an nighttime Seine River cruise. End the evening at Moulin Rouge for champagne and the hit cabaret. The best part — all the details are taken care of, including pick-up at your hotel.
Seine Dinner Cruise with Bateaux Parisiens
A Paris Insiders Guide Favourite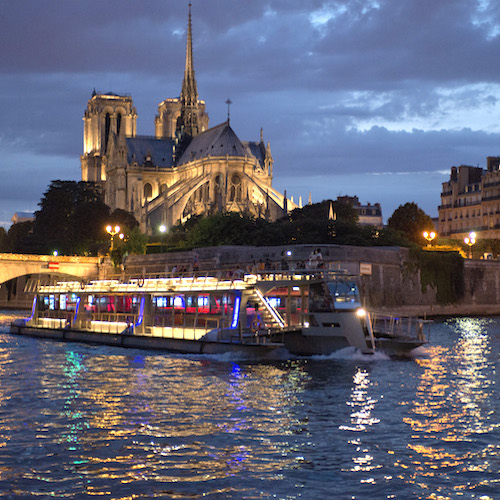 Gliding along the Seine at night, with the lights of Paris drifting past, is a memorable activity. And to do this while dining on a traditional 3-course French meal makes it absolutely magical. It's no wonder so many travelers have loved this activity. The icing on the gateau is that it also includes pick-up at your Paris address.
Skip-the-Line Eiffel Tower Tour + River Cruise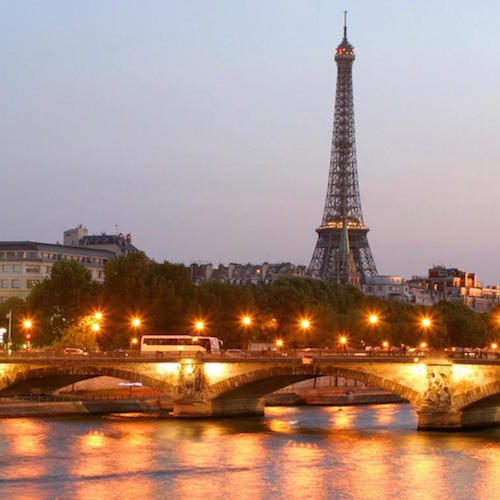 This 2-in-1 activity lets you skip the lines at the Eiffel Tower plus hop on a riverboat.Your guide whisks you past the ticket lines and up to the second level viewing platform. Your ticket also includes access to the very tippy-top. Afterwards, it's a short stroll to the banks of the Seine where you board your bateau for a one-hour cruise along the river. You have better things to do in Paris than standing in line!
Skip the Line at the Louvre Museum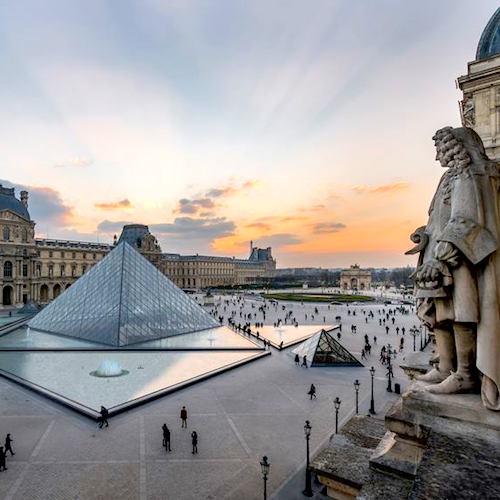 60,000 square feet, 35,000 pieces of artwork. Do you really want to wait in line and then wander around until you're lost? Instead, join a fascinating walking tour that gets you inside with skip-the-line priority tickets, then experience a guided tour of the highlights of the world's most popular museum — Venus de Milo, Mona Lisa, Winged Victory of Samothrace and other influential pieces.
Eiffel Tower, Louvre Museum & Seine River Cruise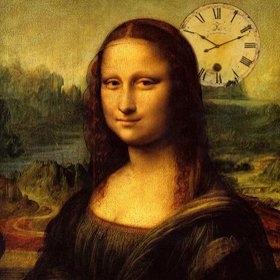 Here is a 3-in-1 activity that gets you skip-the-line access to the two most famous attractions — the Eiffel Tower and the Louvre — plus it includes a Seine River cruise. Meet your guide at the base of the Tower to learn its rich history, then go up, right to the summit. Tickets for the Louvre and a river cruise means you can do those at your leisure. Mona doesn't wait in line !
Champagne Tasting on a Seine River Cruise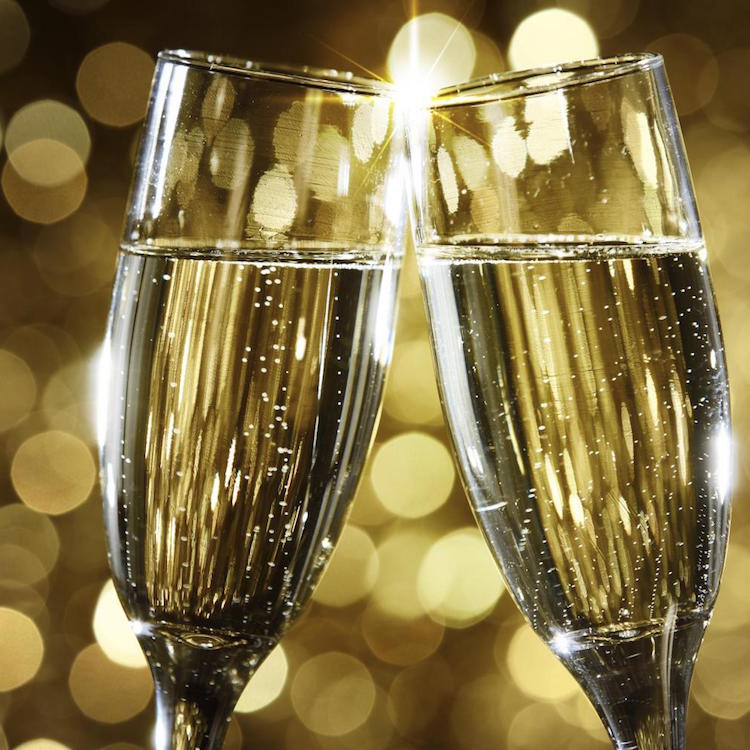 Remember what we said about our favorite way to visit the Louvre? Well, for the same reason this is our favorite way to cruise the Seine — made even better by a flight of three champagne tastings. We think you'll agree that this is the best way to see the sights of Paris — gliding past the monuments while sipping bubbly.
Moulin Rouge Dinner + Show + Hotel Pickup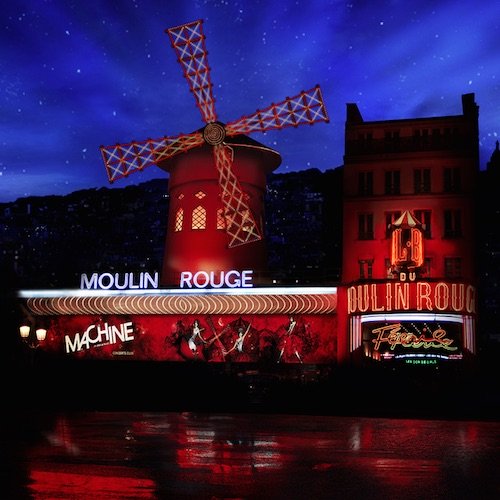 Want to feel like a VIP? Book this evening extravaganza to experience dinner and a cabaret that includes private pick-up at your Paris address. You'll enjoy the show, the musical numbers, the dazzling costumes, and the elaborate sets. Of course, there's also the full-course dinner and champagne!
See Paris in One Day?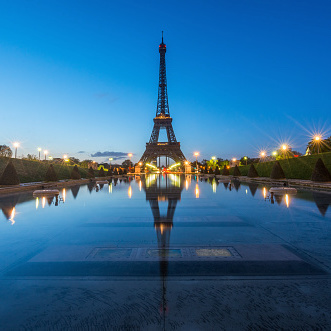 Can you really see Paris in one day? This popular activity sure gives it a try, getting you inside the Louvre, on the Seine for a cruise, and up the Eiffel Tower for lunch. Since everything is taken care of for you — entrance fees, lunch, river cruise — this is great for first-time visitors and for those short of time. Oh wait, we forgot to mention you also pay a visit to Notre Dame Cathedral on Île de la Cité !
Paris Perfume Workshop – Aah!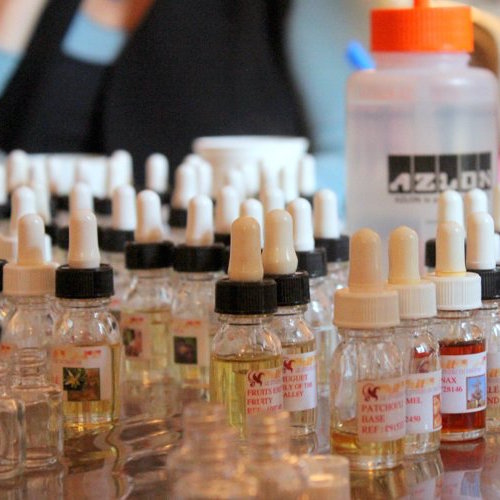 While in France, the country that practically invented the art of the scent, why not join a perfume workshop to learn about its history — and even how to make your own! After learning the ABCs of perfume, including the characteristics of distinct families of scents, you dive in to make your own unique perfume to take home. The workshop is led by an expert who teaches at the school of Perfumery in Versailles. How cool is that?
Vintage Tour of Paris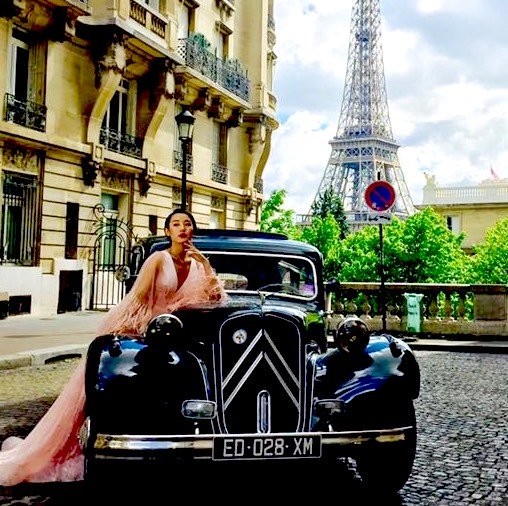 Have you ever wanted to feel like you're starring in your own movie, set in Paris? That's just how we felt when we toured the city in a sleek, black Citroën Traction Avant from the 1940s, driven by a "gentleman driver". It's so much fun seeing the sights like this, and made even better with the sun roof opened all the way. As we say in our review, this is "retro luxury from another era."
Airport Transfers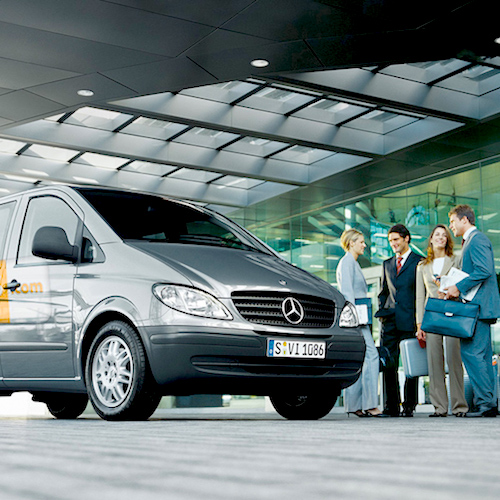 Of all the advice we give about Paris travel, this is often the most appreciated tip. Arrange for your transportation from the airport into central Paris before you leave home. Then, when you get to Paris tired from jet travel, you'll avoid that certain "arrival stress". Many readers like to book this shuttle van service right to their hotel.
Our Recommended VIP Airport Transfer Service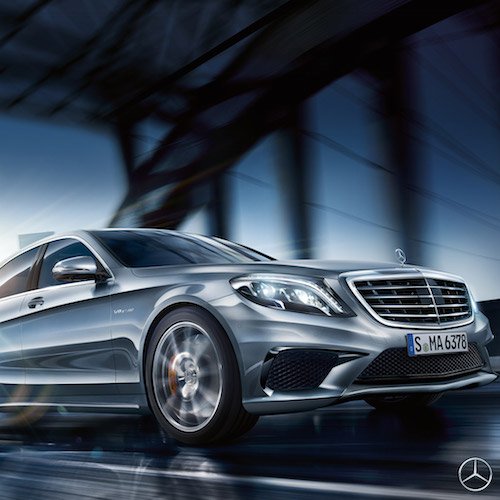 That's a good tip, but here's our very best advice. The Insiders Secret way to get from the airport is to arrange for transfer in a private, luxurious Mercedes S-Class. If you're like us, you'll appreciate the extra comfort of a private ride after the long flight. We highly recommend our Paris pal and professional driver, Manu, to meet us at the arrivals gate and whisk you into the city!
Paris Pass Discounts – Exclusive to You !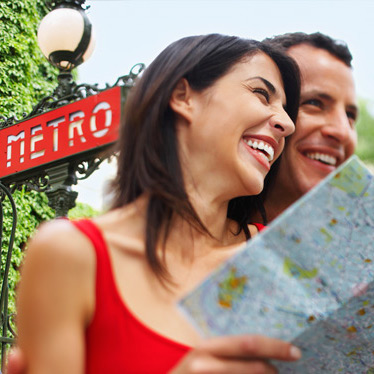 The Paris Pass saves money & time — get into the museums for free and ride the Metro for free. But the big advantage is bypassing the ticket lines. If you've ever stood in line for hours at the Louvre, you'll appreciate how nice that is.
We also have a special discount for you — 5% off on all 4-day and 6-day passes. What used to be just a good deal is now a great deal. And, since the clock doesn't start ticking on the Paris Pass until you first use it, you can buy it up to a year in advance. Use the discount code: INGUIDE10.
The Top Day Trips From Paris
Things to Do in Paris November 2017
Best of Versailles Day Trip from Paris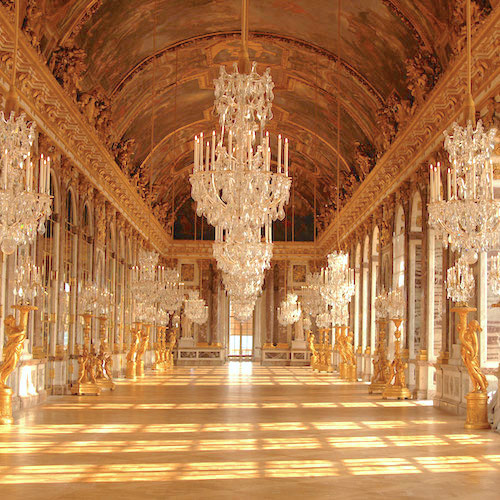 Instead of worrying about trains, maps, ticket lines, and guide books, why not go the royal route with a Eurovan and a guide to add illuminating details and make the past come alive with stories of palace life? This activity includes everything — transportation, tickets, a guided tour, a multi-course lunch with wine, pick-up at your hotel and return at the end of the day. A private tour is also available.
Spend a Day in the Champagne Region
With Paris Hotel Pickup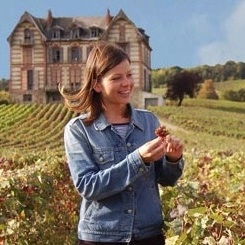 Pop! — that's one of our favorite sounds and it can only be made by opening a bottle of real champagne. Only an hour from Paris, it's easy to visit the Grand Maisons de Champagne. Your driver picks you up at your Paris address and whisks you off to Epernay and Reims, through rolling hills and world-class vineyards. You taste the Grands Crus as well as bubbly from small family producers.
Visit the Loire Valley Chateaux
A Paris Insiders Guide Favourite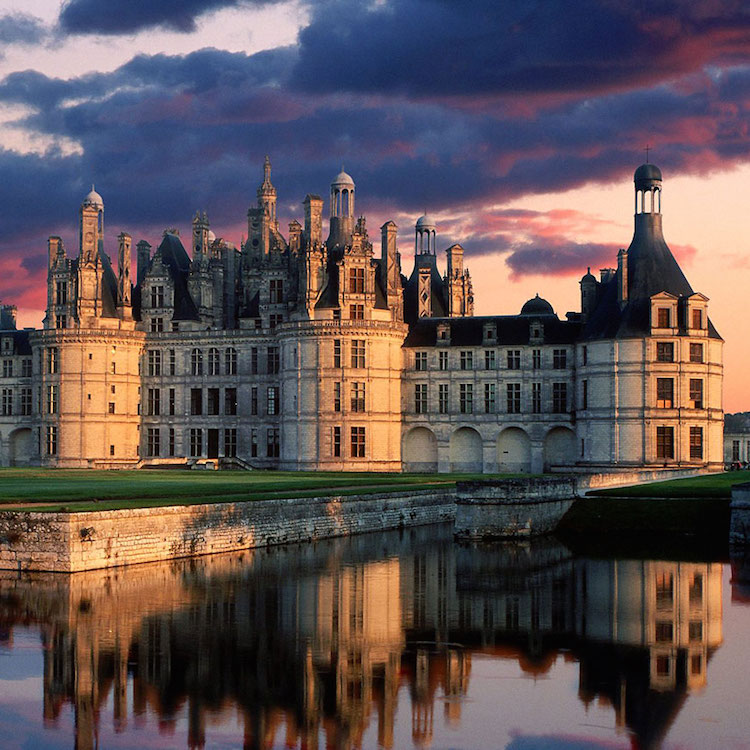 The splendid chateaux of the Loire are an easy day trip from Paris, so it's easy to spend a day castle hopping. You'll experience the grandeur of another era of France, when the rich, famous, and royal built magnificent chateaux along the waterways of the Loire region. We like this one because it includes lunch plus pick-up from your Paris hotel. Mondays and Fridays in November.
Essential Day Trips from Paris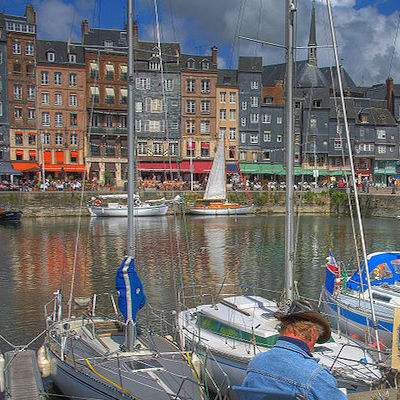 We've only had room for a few of the popular day trips from Paris. There are so many things to see from Paris just outside the city gates that we've written about them in many articles. To read our reviews and recommendations on even more day trips, follow the link below.
• Discover the Essential Day Trips from Paris…

Classical Music, Opera & Ballet
Things to Do in Paris November 2017
Grand Opera at Bastille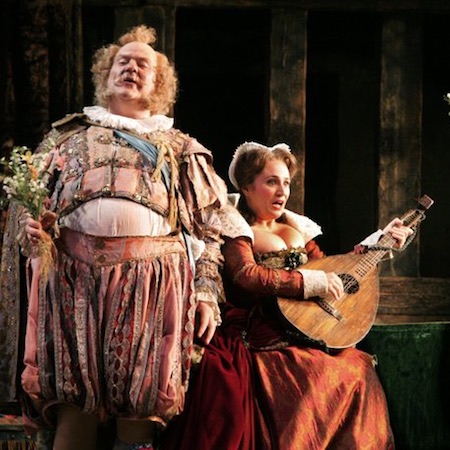 The home to grand opera in Paris is the modernistic Opera de la Bastille, one of the great modern opera houses in the world. Each season is filled with productions of the finest works by the today's best singers. The productions at Bastille really are magnificent spectacles and something your should experience at least once in Paris.

Featured Opera at Bastille in November
JANÁCEK'S THE HOUSE OF THE DEAD
Czech composer Leos Janácek based this opera on Fyodor Dostoyevsky's novel, The House of the Dead, which recounts the author's painful memories of prison in Silesia. Today, Janácek is considered one of the most important twentieth-century operatic composers.
November 18, 21, 24, 26 & December 2
→ Reserve Tickets…
Performances at Palais Garnier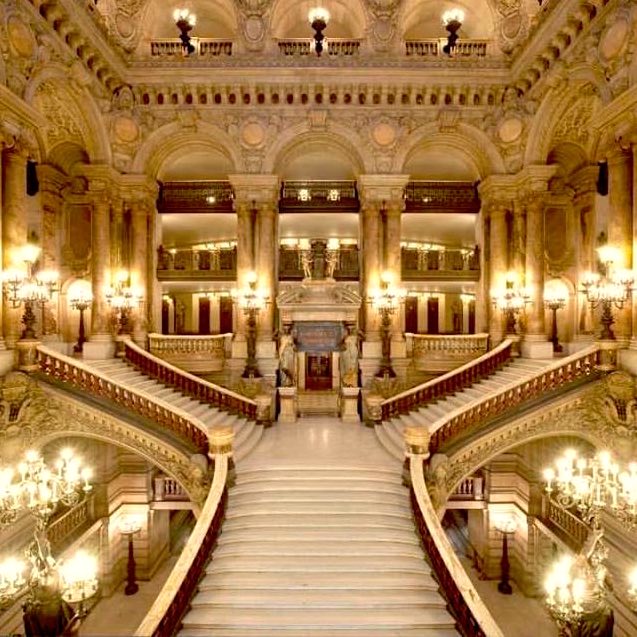 This decorative marvel from the 19th century was the main Paris opera house for over a century. Today it's the main venue for Paris ballet. When you're in town you simply must experience a performance in this building — so magnificent it will take your breath away. You can see ballet, hear chamber music, or watch a stunning staging of an opera.

Featured in November at Palais Garnier
MOZART'S THE CLEMENCY OF TITUS – PARIS OPERA
Mozart's final opera is about Roman Emperor Titus as he ponders the nature of power, strength and fragility. Performed in Italian with English surtitles.
November 15, 18, 20, 25, 28 & 30
→ Reserve Tickets…
STRING QUINTETS – BRAHMS & MOZART
Experience Mozart's String Quintet in B flat major and Brahms String Quintet no. 2 in G major in a rare chamber music performance at Palais Garnier.
November 19
→ Reserve Tickets…
Special Performances at Notre Dame Cathedral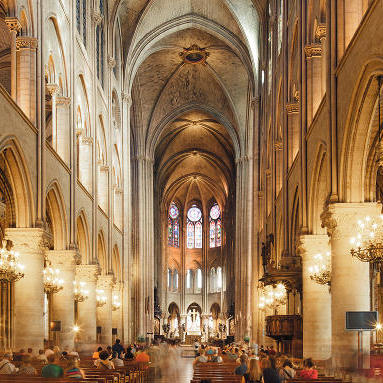 Here are flying buttresses, over there are menacing gargoyles, and above it all, spires soar. (There may also be the occasional hunchback.) It's the magnificent Notre Dame Cathedral, over 850 years old. A concert here will be a top highlight to your trip to Paris. Added bonus — only ticket holders are allowed into Notre Dame during the evening concerts.

Notre Dame Featured Concerts in November
Performances At La Madeleine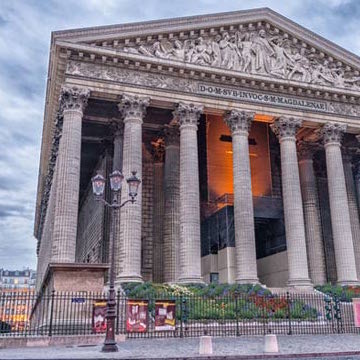 This majestic church, started by Napoleon and resembling the Parthenon in Athens, is a great venue for a classical music concerts. After the show, you're right in the hub of Paris and close to a plethora of restaurants for dinner or an after-show glass of champagne.

La Madeleine Featured Concerts in November
Eglise Saint Ephrem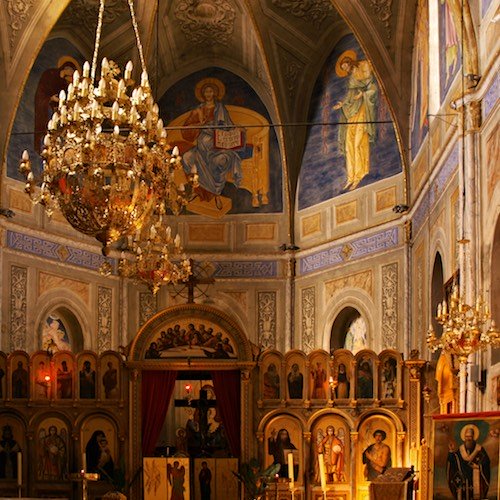 Music lovers rave about this intimate setting for classical concerts. The 17th-century church, set in the Latin Quarter, has soaring ceilings ideal for great acoustics. The small church feels like you're listening to a concert in your living room !

Saint Ephrem Featured Concerts in November
Opéra Comique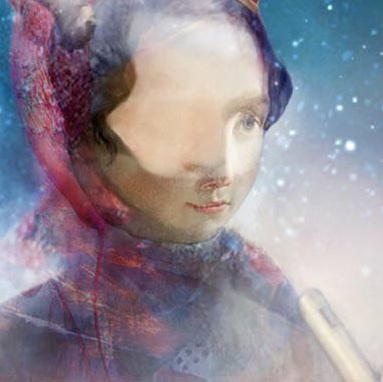 The roots of Opera Comique go back to 1714. Today, the Salle Favart, (home of the Opera Comique) has been renovated and restored to its 18th-century glory. The productions are innovative and the setting is pure luxe with chandeliers, majestic staircases and priceless artwork.

Featured Performance at Opera Comique
SCHUBERT'S WINTERREISE – SONG CYCLE
Leading German tenor Julian Prégardien will perform with the Paris-based Ensemble Intercontemporain. Composer Hans Zender has created his interpretation of Schubert's masterpiece, Winterreise, or Winter Journey.
• November 23 & 24, 2017
→ Reserve Tickets…
Dinner + Concert at Saint Germain des Prés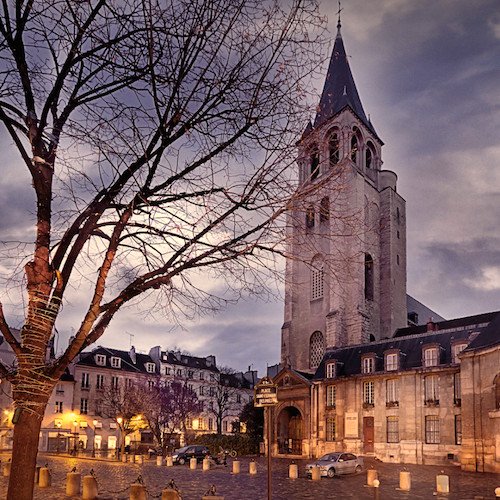 Vivaldi's Four Seasons, plus Vitali and Schubert. What better way to experience the cultural scene in Paris than combining a multi-course French meal with a classical music concert at an iconic church? You can arrange to dinner before or after the concert. The meal is served at the highly-rated restaurant, Le Christine, very close to St. Germain.
November 11
All Classical Music in Paris – November 2017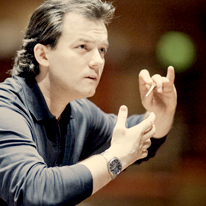 These are just a few of the stellar classical music performances staged in November — there are many more concerts this month, performed at other Paris venues — like the Philharmonie de Paris, Théâtre des Champs-Élysées, and other churches. Be sure to check out what will be playing when you're in Paris in November.
The Top Food & Wine Activities
Things to Do in Paris November 2017
Chocolate & Pastry Walking Tour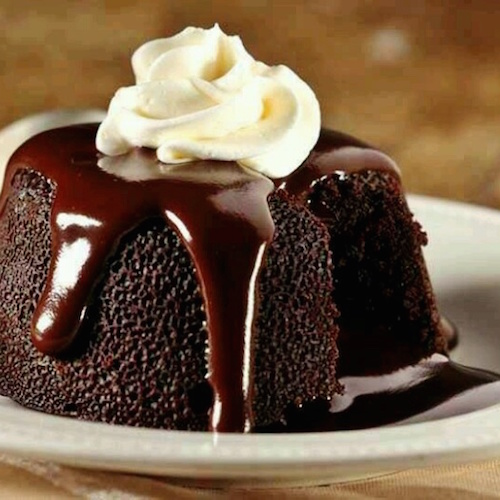 Parisian chocolates are amazing, but if you want to expand your chocolate universe to include fabulous French pastries, then spend an afternoon sampling your way through Paris chocolate shops, patisseries, and boulangeries. As always, a food expert leads the way on this small-group tour.
Wine Tasting in the Heart of Paris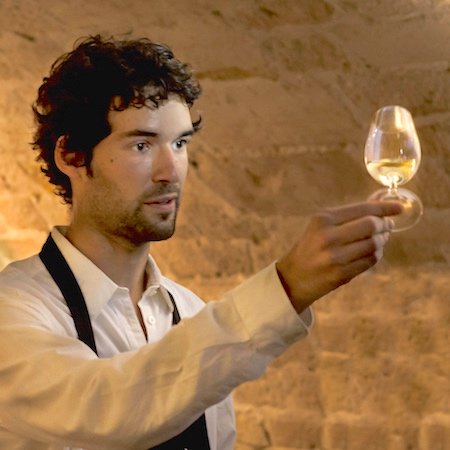 Under the guidance of a professional French sommelier (who speaks English) spend a fun afternoon in an informal wine tasting. This tasting covers a lot of wine territory an hour or two, covering the important wines and regions of France. There's an extensive flight of wines — from Alsace, Champagne, Bordeaux, Burgundy and the Rhone.
Secret Food Tour of Montmartre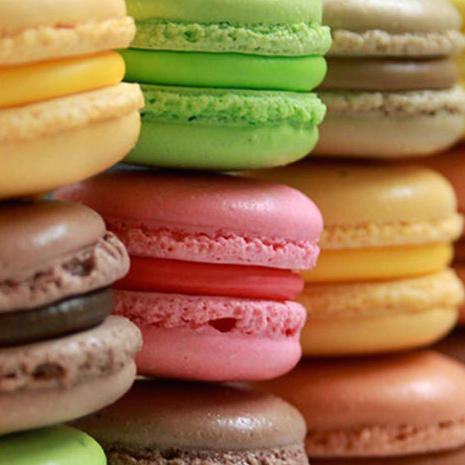 Head up the hill for a fabulous taste of Montmartre. The former village and home to artists is a gourmet wonderland with boulangeries, cheese shops, hidden chocolate shops, and plenty of special tastings of cured sausages, baguettes, crepes, macarons, and wine. Daily except Mondays.
Gourmet Walking Tour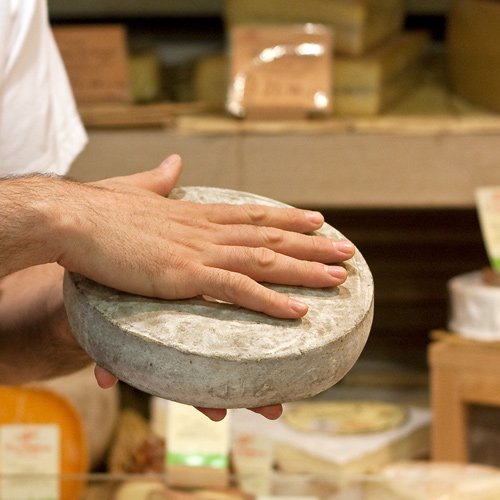 There's really no place other than Paris where so much good food is crammed into such a small space. On this gourmet walking tour an experienced guide takes you to a lot of different food markets in the space of just a few hours. In the morning you explore the Latin Quarter markets and food shops, or, if you opt for the afternoon tour, you'll learn all about the foods of Montmartre.
Dinner Cruise on the Seine with La Marina de Paris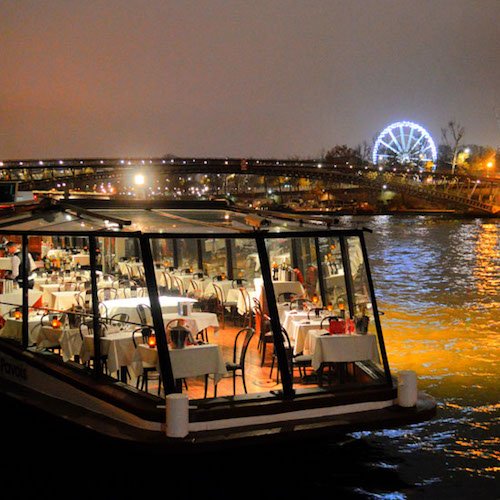 The popular La Marina de Paris is your host on this evening dinner cruise along the Seine. The glass-walled boat gives you an amazing view of the lights of the city as you drift by, dining on a 3-course French meal. Look, there's Notre Dame, the Eiffel Tower, Musée d'Orsay, the Louvre, and the islands of Paris !
Market Tour & Classic French Cooking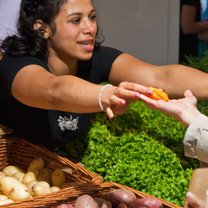 What better place than Paris for a day of food-market shopping, cooking, eating? This is visitors' favorite cooking class, and no wonder — it packs a foodie punch. Start off by visiting an open-air market to hear the chef explain about French foods, while you shop for ingredients. In the cooking studio you learn how to turn your purchases into a fabulous meal.

The Best Events in Paris
Things to Do in Paris November 2017
Armistice Day, November 11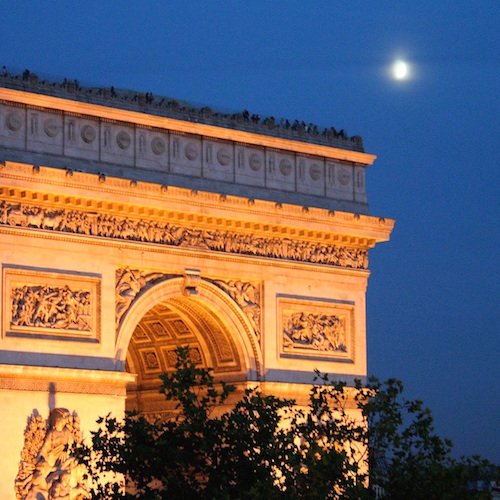 Armistice Day in Paris is remembered with a military parade followed by the President of France laying wreaths during a ceremony at the Tomb of the Unknown Soldier under the Arc de Triomphe.
• Arc de Triomphe, Place Charles de Gaulle
• Friday, November 11, 2017
• 11:00 am: wreath-laying ceremony
• 9:00 pm: Vigil Ceremony
November is Photography Month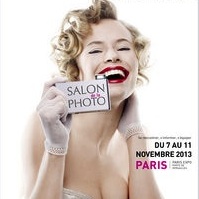 La Maison Européenne de la Photographie (MEP) and other venues throughout Paris dedicate the month to exhibiting works from around the world. The Paris International Photo Fair, the central event, is held in mid-November at the Carrousel de Louvre. It's a great time to be in Paris.
• La Maison Européenne de la Photographie
• MEP Website…
Salon de la Photo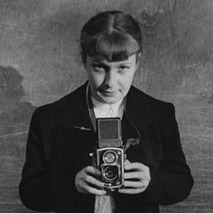 Also in November is the giant trade show at the Paris Expo, out at Porte de Versailles, where you'll have a chance to see all the latest in international photography, equipment and other displays. It's a world photo gala!
• Paris Expo, Pavilion 4, 1 place de la Porte de Versailles 75015
• November 9 to 13, 2017
• Website…
Beaujolais Nouveau Day
Fireworks, festivals, and music start on the 3rd Thursday in November to mark the arrival of the new vintage of Beaujolais.
• November 16, 2017
Paris Independent Film Festival
See the works of 60 independent filmmakers from around the world.
• Cinema Le Reflet Medicis
• November 18 to 22, 2017
• Information…
Salon du Cheval de Paris – Horse Show
High level jumping competitions & the World Arabian Horse Championships
• Dates TBA
• Information…

New Exhibits at the Museums
Things to Do in Paris November 2017
The Art of Pastel – From Degas to Redon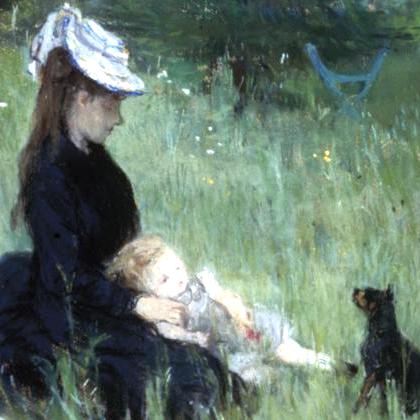 This is a show we're really excited about. Due to the fragile nature of pastels, many of these works rarely see the light of day. View rare paintings by Berthe Morisot, Auguste Renoir, Paul Gauguin, Mary Cassatt, and Edgar Degas.
• Petit Palais
• Ends April 8, 2018
• Information…

Africa At The Crossroads
Musée du Quai Branley
Ends November 12
Anders Zorn, 19Th-Century Swedish Painter
This is the first Paris retrospective of Anders Zor, (1860-1920). The exhibition showcases Zorn's work as a champion of Swedish folklore from the National Museum in Stockholm.
Petit Palais
Ends December 17, 2017
Francois I & Dutch Art
Although Francois I (1494-1547) had a thing for Italian art, he also admired and collected art from Dutch & Flemish painters.
Louvre Museum
Ends January 15
Ali Kazma
See Turkish avant-garde artist Ali Kazma's body of work.
Jeu de Paume, Concorde
Ends January 21, 2018
Monet Collectionneur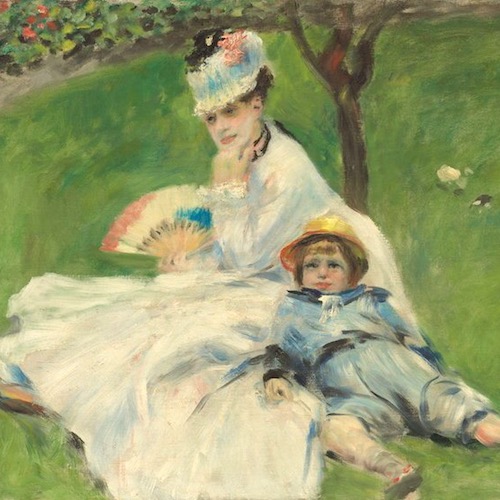 See Monet's personal art collection on exhibit at the museum dedicated to him.

• Musee Marmottan
• September 14 to January 14
• Information…
Masterpieces from MoMa
Masterpieces from the New York museum are on display.
Fondation Louis Vuitton
October 11 to March
Irving Penn Retrospective
It's the centenary celebration of Irving Penn, one of the greatest photographers of our time.
Grand Palais
September 21 to January 29
Gauguin The Alchemist
Over 200 of Gauguin's works — paintings, sculptures and decorative arts — are on display.
Grand Palais
October 11 to January 22
Camille Henrot – Days are Dogs
It's become an annual tradition, giving carte blanche to one artist.
Palais du Tokyo
October 18 to January 7
POP Art
The Whitney Museum in New York is sending their special Pop Arts works to Paris.
Musee Maillol
September 22 to January 21
Picasso 1932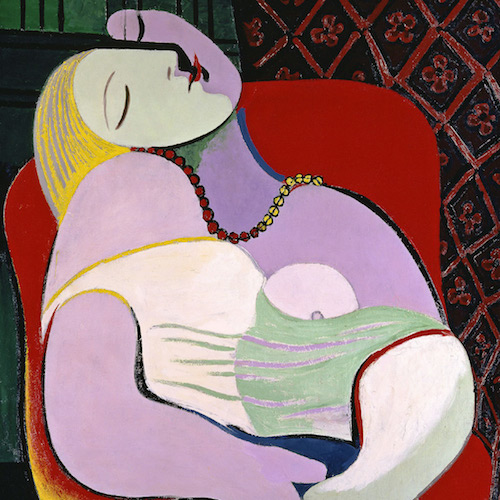 The Picasso Museum in Paris is mounting a special exhibition that highlights the explosion of masterpieces created by Picasso in 1932.
• Musee Picasso
• October 10 to February 11
• Information…

Mali Twist
See exceptional black and white photographs from Malian photographer Malick Sidibe.
Fondation Cartier
October 20 to February
Picasso 1932
Musee Picasso
October 10 to February 11
The Hansens Secret Garden
See the exceptional Ordrupgaard collection of the Hansens, a Danish couple who assembled it between 1916 and 1918.
Jacquemart-Andre Museum
September 15 to January 22