The Top 50 Events & Activities In Paris – November 2018
Though the days are shorter and there's a tinge of winter in the air, Paris events in November will be gathering steam. It maybe chilly but you can bundle up and enjoy a thrilling day trip to Champagne, Loire Valley or even Mont Saint Michel.
The cultural season is back in full swing and there are some powerful opera & ballet performances at Palais Garnier and Opera Bastille. Tickets sell fast for these classic venues so book now before they're all gone.
Most Popular Activities
Things to Do in Paris November 2018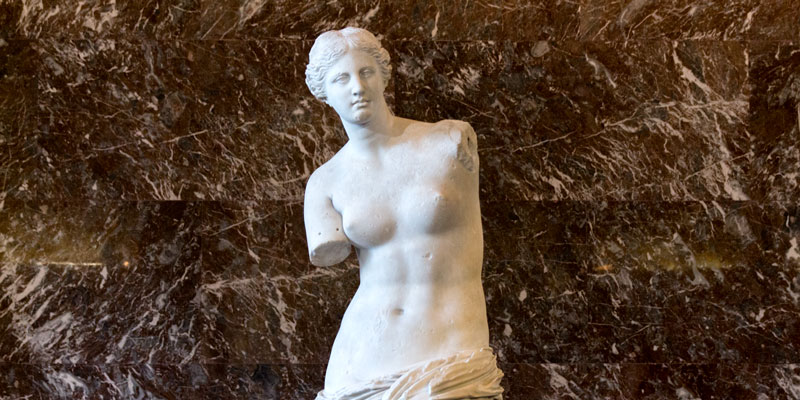 60,000 square feet, 35,000 pieces of artwork. Do you really want to wait in line and then wander around until you're lost? Instead, join a fascinating walking tour that gets you inside with skip-the-line priority access, then experience a guided tour of the highlights of the world's most popular museum — Venus de Milo, Mona Lisa, Winged Victory of Samothrace and other influential pieces. Also see, How to Beat the Long Lines at the Louvre…

On the other hand, why not go for the tour of champions! This one combines three of our favorite activities — being in Paris, viewing world-famous art, and wine tasting with an expert sommelier in the most popular wine bar in Paris. You also get to skip the lines at the Louvre! Wine plus art plus skipping the lines. Is it any wonder this is our favorite?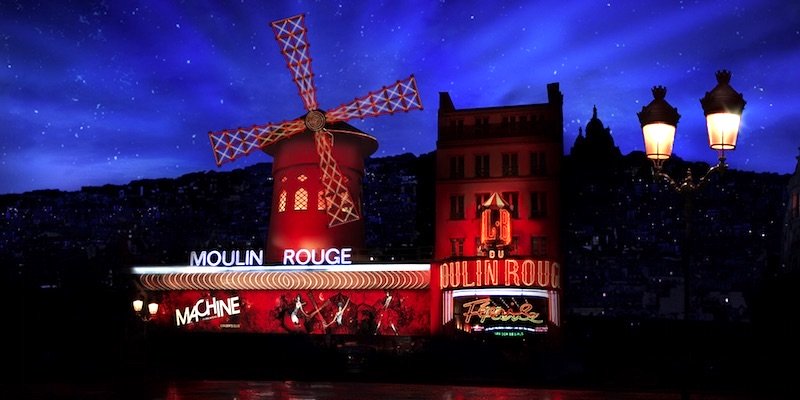 Everyone loves this combination tour that includes three elements of the best of Paris nightlife. Have dinner on the Eiffel Tower and admire the views of the city. Then head to the river for an nighttime Seine River cruise. End the evening at Moulin Rouge for champagne and the glorious cabaret. The best part — all the details are taken care of, including pick-up at your hotel. Also see, The 6 Best Evenings In Paris…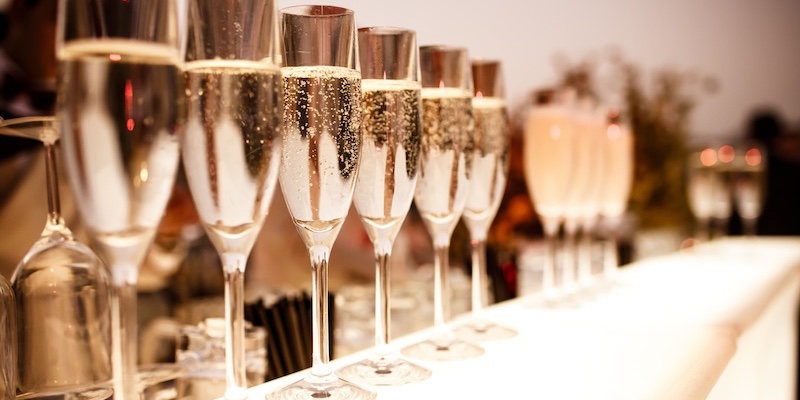 Remember what we said about our favorite way to visit the Louvre? Well, for the same reason this is our favorite way to cruise the Seine — made even better by a flight of three champagne tastings. We think you'll agree that this is the best way to see the sights of Paris — gliding past the monuments while sipping bubbly.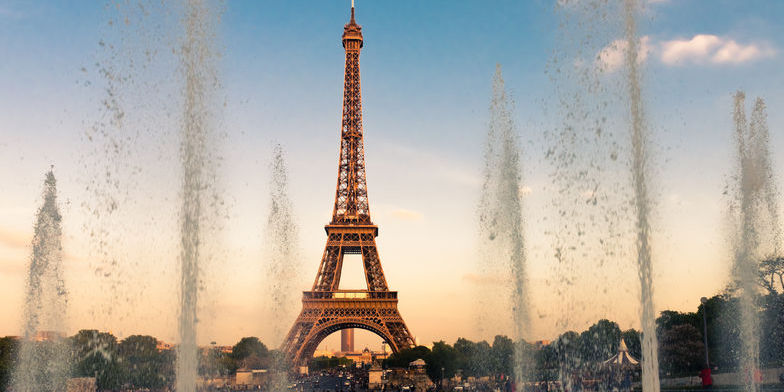 There is always a long lineup at the Eiffel Tower, so we always sign up for a small-group, skip-the-line tour. While your guide relates fascinating details about the tower, you walk past the massive lineup to the priority entrance. Enjoy the view from the 2nd level, then take the elevator up to the very top. Available at various, specific times throughout the day. Also check the Big List of Eiffel Tower Tours…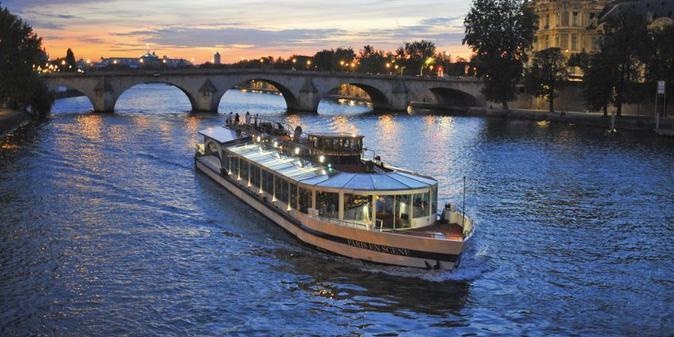 Gliding along the Seine at night, with the lights of Paris drifting past, is a memorable activity. And to do this while dining on a traditional 4-course French meal makes it absolutely magical. What with wine & champagne included, it's no wonder so many travelers love this activity. The icing on the gateau is that it also includes pick-up at your Paris address. Also see, The Six Top Dinner Cruises in Paris…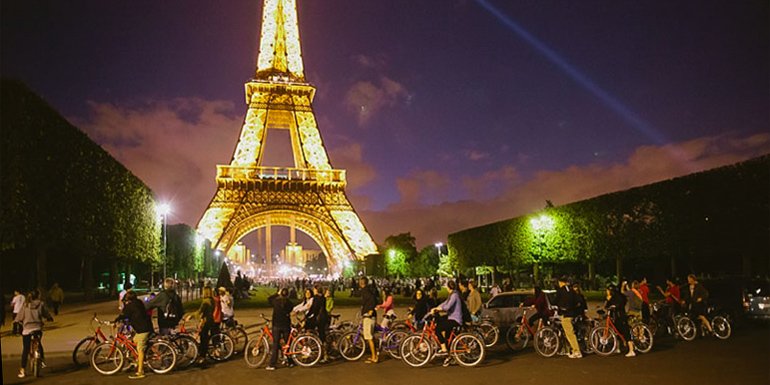 We like this one, first of all, because it's two great activities in one fun evening. Also, it gets you on the city streets and down the river. Following your expert guide, cycle around the ancient and modern streets of the city, visiting the the Eiffel Tower, the Louvre, and the Champs Elysées. Cycling completed, hop on a river boat for a nighttime cruise on the Seine.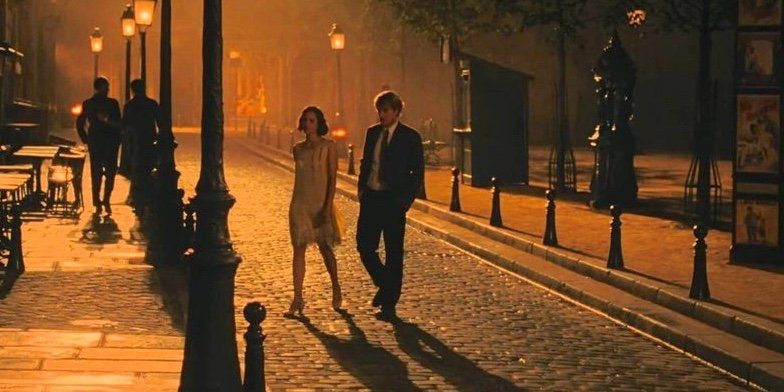 This is visitors' favorite creepy nighttime tour. Paris has over 2,000 years of mysteries and legends, so it's an action-packed evening. Your informative guide leads you down winding streets and hidden alleys in the City of Romance and Intrigue. You'll learn about ghosts, wars, eerie events. Also see, The 10 Best Walking Tours of Paris…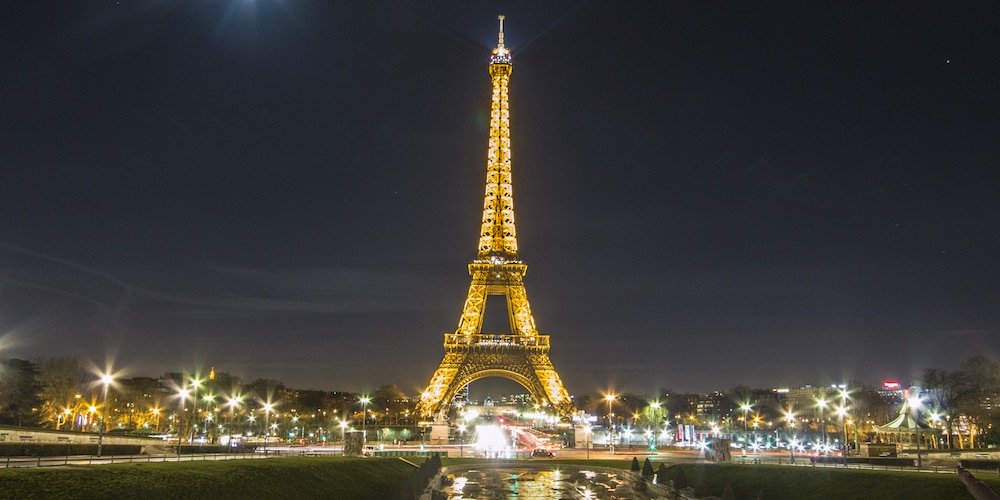 Nighttime in Paris. And where better to spend it than on two of its iconic places — the Eiffel Tower and the River Seine. Begin with dinner at restaurant 58 Tour Eiffel, you have priority-access tickets so you don't have to worry about the lines. Your table has been reserved for a classic 3-course dinner. You close out the evening with a night cruise along the Seine while the city lights are bright. Hotel pick-up and return is included.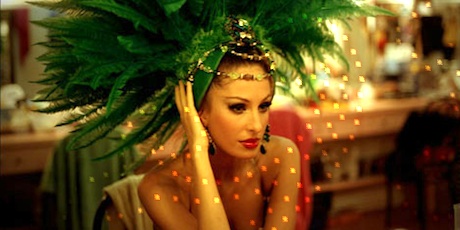 Want to feel like a VIP? Book this evening extravaganza to experience dinner and a cabaret that includes private pick-up at your Paris address. You'll enjoy the show, the musical numbers, the dazzling costumes, and the elaborate sets. Of course, there's also the full-course dinner and champagne! Also see, Seven Ways To See The Hottest Show in Town…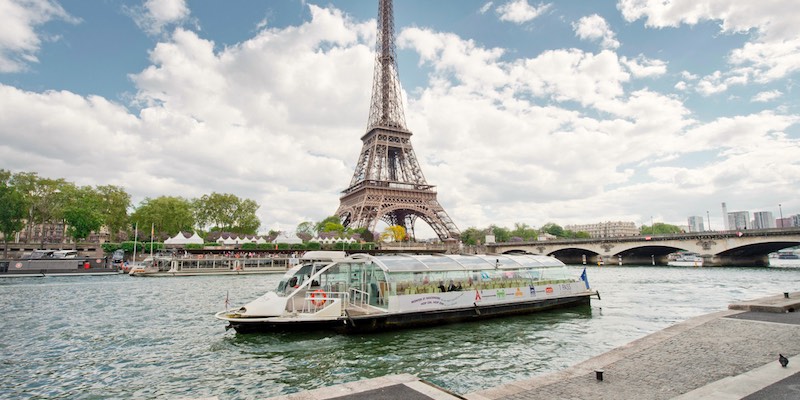 Can you really see Paris in one day? Well, this comprehensive city tour sure gives it a try. This is a guided walking tour of the historic core of the city that also gets you into the Louvre and Notre-Dame. It includes lunch at the Eiffel Tower at restaurant 58 Tour Eiffel plus not one, but two river cruises. We'd advise to sign up for this highly-rated tour as early as you can. Also see, The 6 Best Paris City Tours…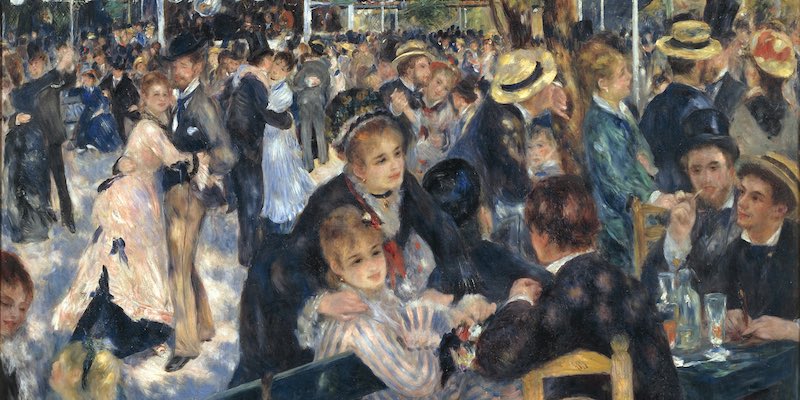 Learn about the history of the historic hilltop quartier of Montmartre through the lives of the famous artists who once lived here. Explore the shops and streets that still seem to have an artistic flair. This fun tour focuses on the the artists — Van Gogh's house, the windmill cabaret painted by Renoir, the site of Picasso's early studio, and more. Also included is a skip-the-line ticket for Musée d'Orsay. This activity has hundreds of 5-star reviews, so be sure to book early.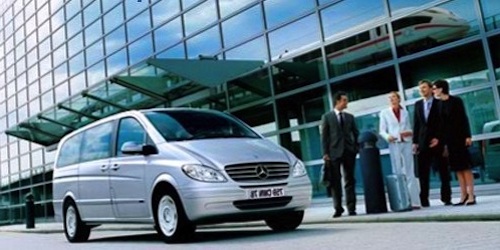 Of all the advice we give about Paris travel, this is often the most appreciated tip. Arrange for your transportation from the airport into central Paris before you leave home. Then, when you get to Paris tired from jet travel, you'll avoid that certain "arrival stress". Many readers like to book this shuttle van service right to their hotel.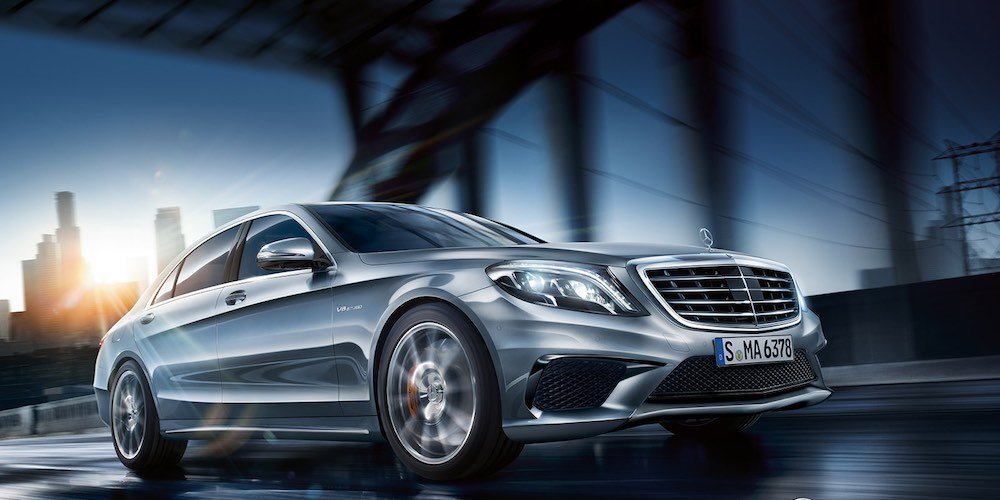 That's a good tip, but here's our very best advice. The Insiders Secret way to get from the airport is to arrange for transfer in a private, luxurious Mercedes S-Class. If you're like us, you'll appreciate the extra comfort of a private ride after the long flight. We highly recommend our Paris pal and professional driver, Manu, to meet us at the arrivals gate and whisk you into the city! Also see, Travelers Praise for Manu's Service…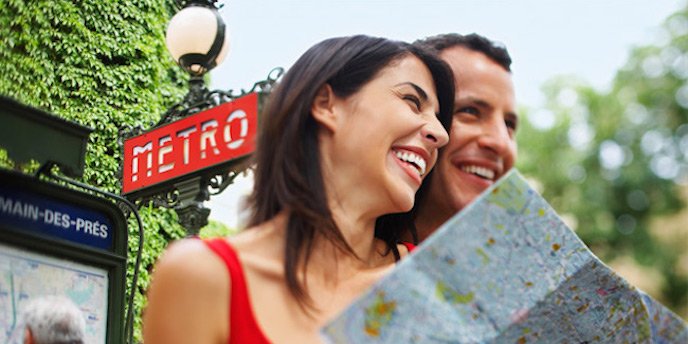 Time is a valuable commodity when you're in Paris, and you don't want to waste hours standing in long ticket lines. That's where our very own Paris Insiders Pass comes to the rescue. It gets you into the museums for free and gives you unlimited rides on the Metro. The big advantage, though, is bypassing the long Paris lines. Even better, we've arranged special savings for our readers. Use the discount code INSIDERS5 for extra savings. Also see, Complete Guide to the Paris Insiders Pass…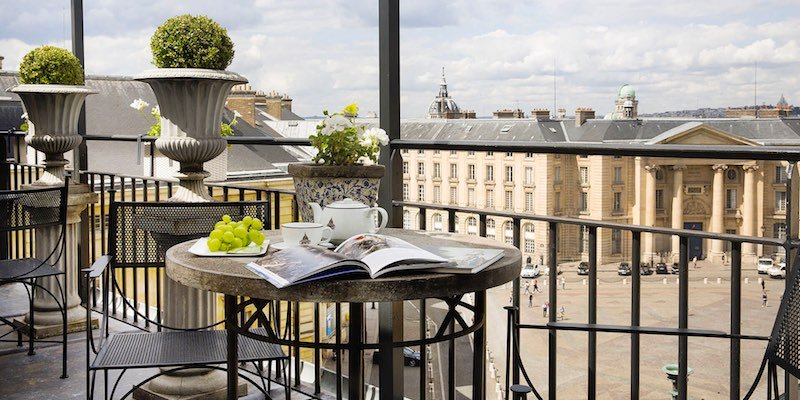 The historic center of Paris, the Latin Quarter is trendy, upbeat and centrally located. And some of our favorite (and the cutest) Paris hotels in are found in the picturesque quartier — including our #1 top hotel pick in all of Paris. The Latin Quarter is in the center of things with so much of interest in easy walking distance, including the Seine, the Pantheon, Notre Dame, Saint-Germain, and even the Marais just across the river. Discover our top seven picks of the best hotels in the quartier.
The Top Day Trips From Paris
Things to Do in Paris November 2018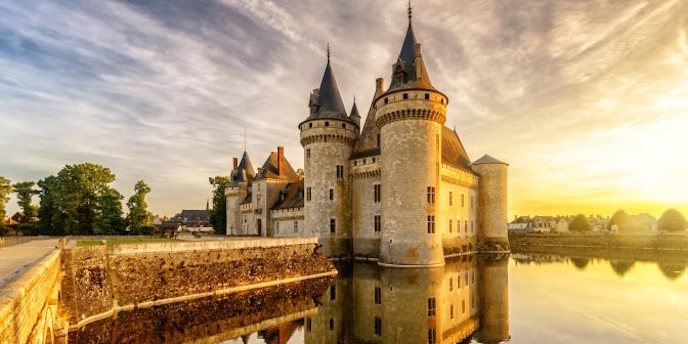 On this day tour from Paris you'll discover the Renaissance castles of the Loire Valley and the wines produced in this fertile valley. The day begins at the largest castle, Château de Chambord. Later, lunch is served at Château de Nitray with a selection of fresh, local ingredients and a tasting of the best of the region's wines. The final stop is Château de Chenonceau, considered the loveliest of the Loire Châteaux. Tuesday, Thursday, Saturday in November.

On this day trip you concentrate on the castles and spend more time visiting Chenonceau, Cheverny & Chambord, the three most spectacular castles in the valley. Also available as a private tour. Every day except Wednesdays (including the private tours).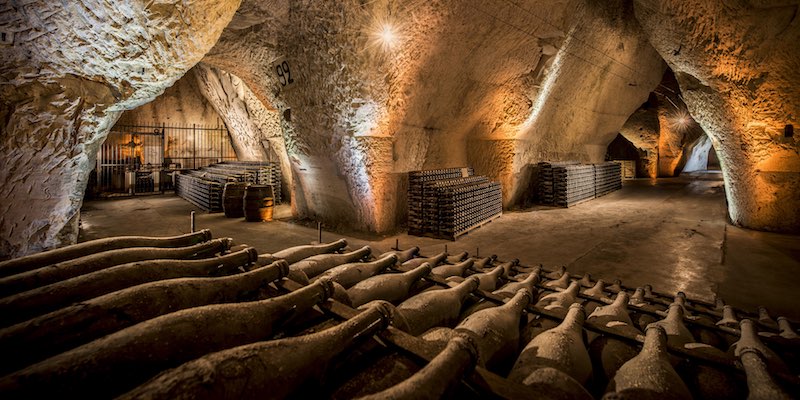 Pop! — that's one of our favorite sounds and it can only be made by opening a bottle of real champagne. Only an hour from Paris, it's easy to visit the Grand Maisons de Champagne. Your driver picks you up at your Paris address and whisks you off to Epernay and Reims, through rolling hills and world-class vineyards. You taste the Grands Crus as well as bubbly from small family producers. Also see, The 3 Top Day Trips to Champagne…

This small-group tour takes you directly to the Land of Bubbly for a full-day exploration that includes 8 champagne tastings. Available Mondays & Thursdays in November.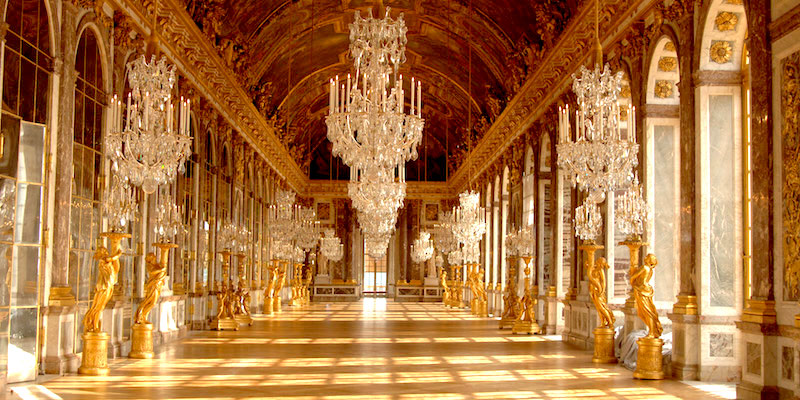 Instead of worrying about trains, maps, ticket lines, and guide books, why not go the royal route with a Eurovan and a guide to add illuminating details and make the past come alive with stories of palace life? This activity includes everything — transportation, tickets, a guided tour, a multi-course lunch with wine, pick-up at your hotel and return at the end of the day. Also see, Choose Your Own Versailles Experience…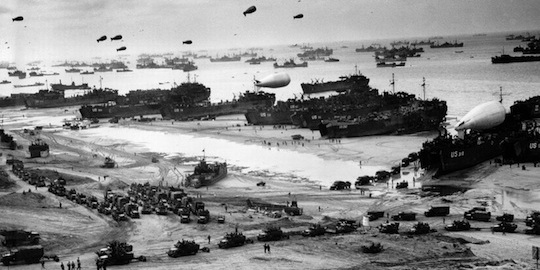 The D-Day beaches of Normandy are the most famous battle sites of World War II. This is where the Allied troops came ashore to liberate France and to carry on across Europe to end the war. This tour lets you visit the beaches on a long day trip from Paris. Take a day to step back in time on a trip that returns you to hotel the same day. Also available as a private tour.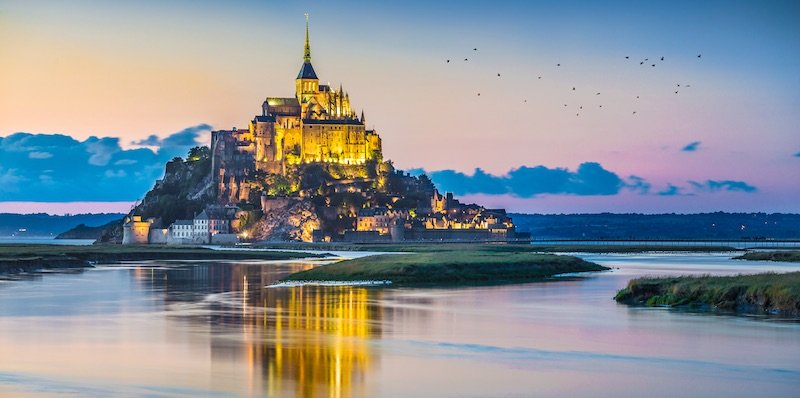 Just off the Normandy coast is the fairytale island of Mont St-Michel. On this tour you explore the Benedictine abbey that becomes separated from the mainland during high tide. Wander along the narrow streets, visit the shops and the abbey's ramparts. On your way you drive through the picturesque Normandy countryside. Lunch is included, as is pick-up at your hotel. Also see, Choose Your Own Mont-Saint-Michel Experience…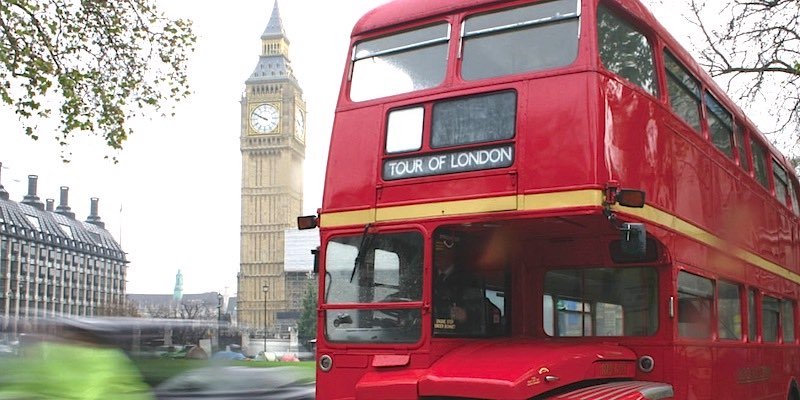 Nowadays, high-speed trains the channel tunnel have made it possible to visit London on a day trip from Paris. What used to seem a dream is now easy! At Gare du Nord in Paris you meet your tour guide and hop on the Eurostar to London. The day includes an extensive, open-top bus tour around London and guided walking tours, including The Beatles London Walking Tour. It's an exhilarating trip that gets you back to Paris the very same day.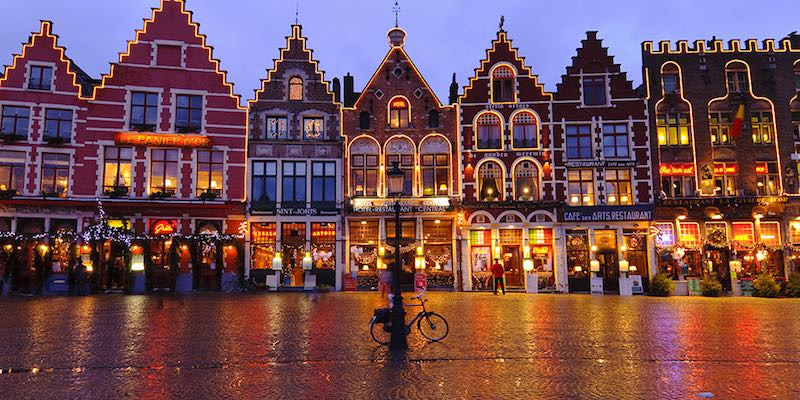 These travel ideas are only a few of the wonders of France within easy reach of Paris. You might also think of visiting wine regions, Euro Disneyland, even Bruges! It's always worth it to plan for a day or two to explore beyond the city gates to visit France Profonde or even elsewhere in Europe.
Classical Music, Opera & Ballet
Things to Do in Paris November 2018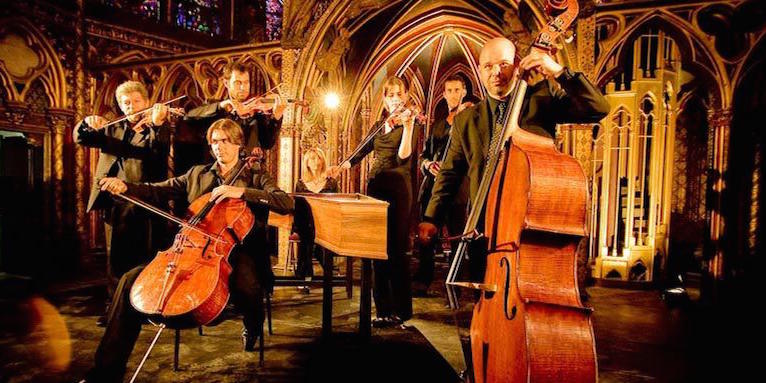 All month long there are the stellar classical music performances to be heard in Paris, performed at other various stunning venues — like the Philharmonie de Paris, Théâtre des Champs-Élysées, and other churches. Be sure to check out what will be playing when you're in Paris in November.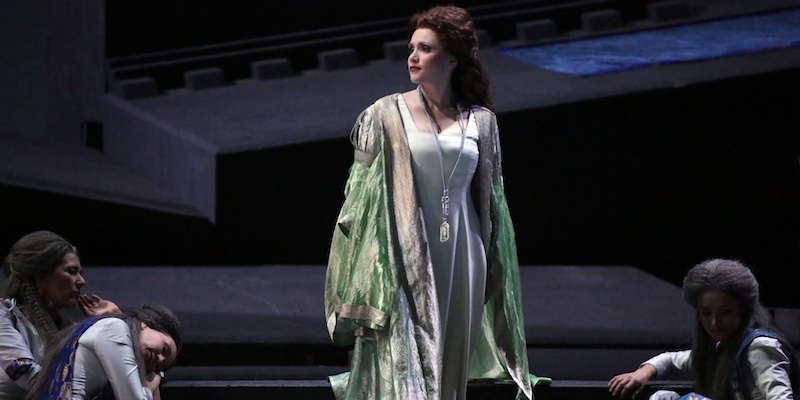 Director Calixto Bieito brings a certain Shakespearean humanism to his staging of Verdi's famous opera — inspired by conflicts between 14th-century landowners and peasants. Performed in Italian with French and English surtitles.
• Opera Bastille
• Ends December 13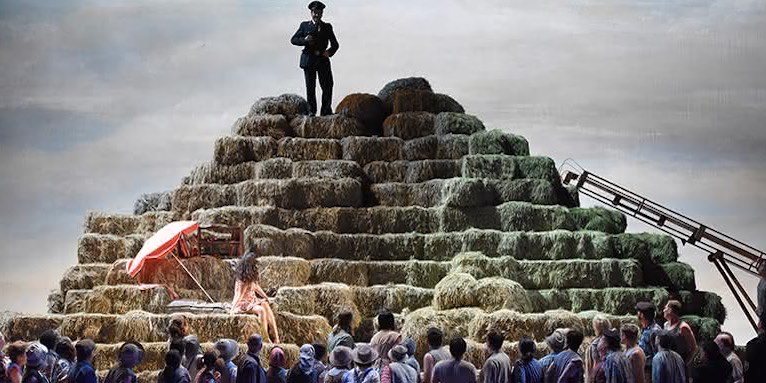 L'Elisir d'Amore — The Elixir of Love — was to Donizetti what The Barber of Saville was to Rossini, gateway to eternal fame. In this lighthearted comedy Sergeant Belcore and the shy Nemorino vie for the attention of the beautiful Adina. Performed in Italian with surtitles in English and French.
• Opera Bastille
• Ends November 25, 2018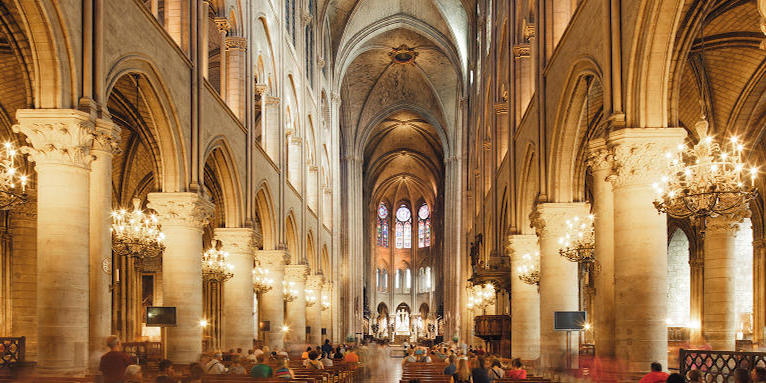 Here are flying buttresses, over there are menacing gargoyles, and above it all, spires soar. (There may also be the occasional hunchback.) It's the magnificent Notre Dame Cathedral, over 850 years old. A concert here will be a top highlight to your trip to Paris. Added bonus — only ticket holders are allowed into Notre Dame during the evening concerts. This month best bets are Bach & l'Italie plus an organ recital on November 13.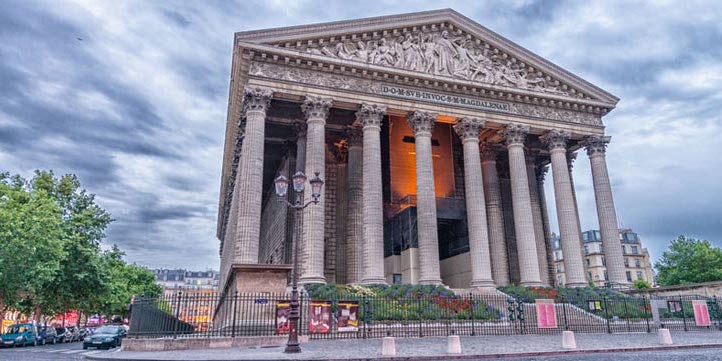 This majestic church, started by Napoleon and resembling the Parthenon in Athens, is a great venue for a classical music concerts. After the show, you're right in the hub of Paris and close to a plethora of restaurants for dinner or an after-show glass of champagne. Also see, Guide to La Madeleine…

La Madeleine Featured Concerts in November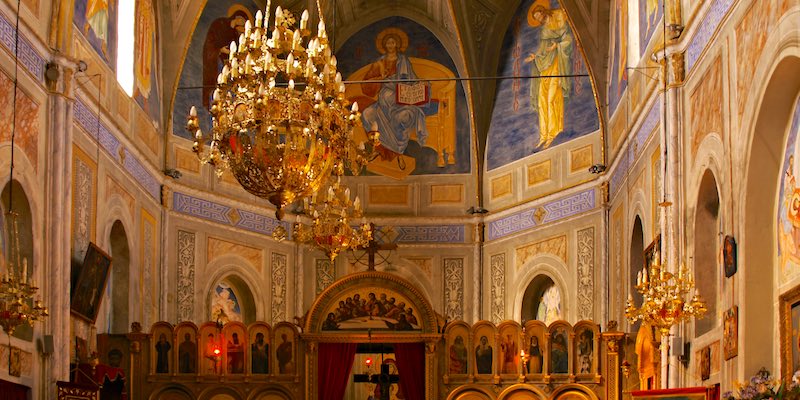 Music lovers rave about this intimate setting for classical concerts. The 17th-century church, set in the Latin Quarter, has soaring ceilings ideal for great acoustics. The small church feels like you're listening to a concert in your living room. Best bets this month are Bach's Goldberg Variations, Mozart + Satie + Beethoven, Bach Suites for Violoncello, and a program featuring Chopin + Liszt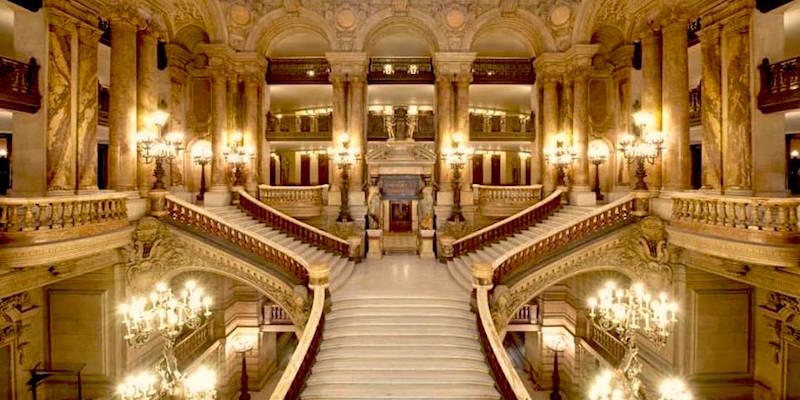 This decorative marvel from the 19th century was the main Paris opera house for over a century. Today it's the main venue for Paris ballet. When you're in town you simply must experience a performance in this building — so magnificent it will take your breath away. You can see ballet, hear chamber music, or watch a stunning staging of an opera.
The roots of Opera Comique go back to 1714. Today, the Salle Favart, (home of the Opera Comique) has been renovated and restored to its 18th-century glory. The productions are innovative and the setting is pure luxe with chandeliers, majestic staircases and priceless artwork.
The Top Food & Wine Activities
Things to Do in Paris November 2018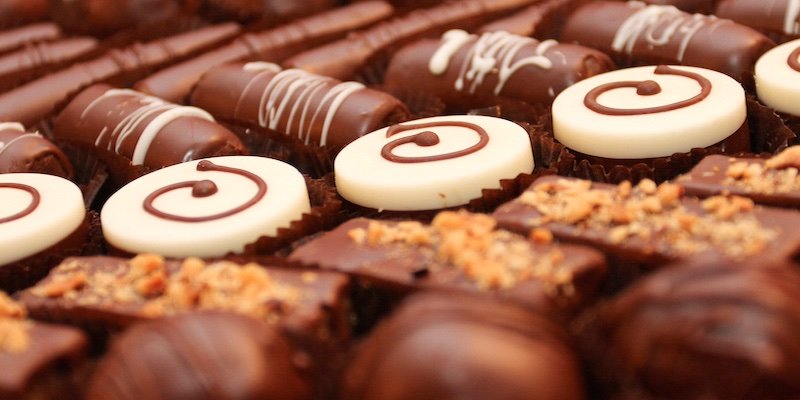 Parisian chocolates are amazing, but if you want to expand your chocolate universe to include fabulous French pastries, then spend an afternoon sampling your way through Paris chocolate shops, patisseries, and boulangeries. As always, a food expert leads the way on this small-group tour.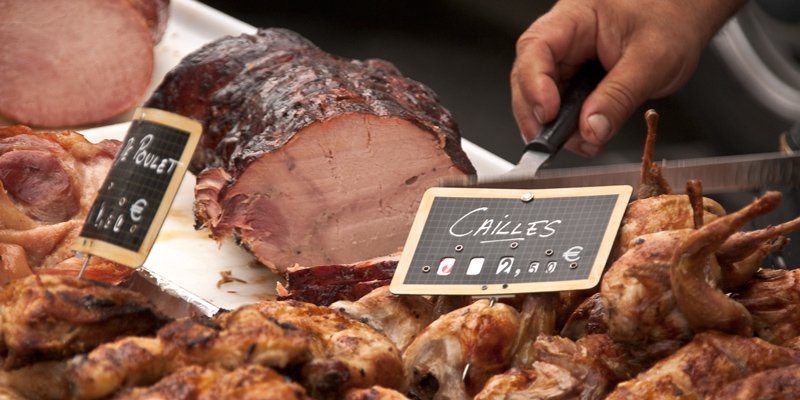 There's really no place other than Paris where so much good food is crammed into such a small space. On this gourmet walking tour an experienced guide takes you to a lot of different food markets in the space of just a few hours. In the morning you explore the Latin Quarter markets and food shops, or, if you opt for the afternoon tour, you'll learn all about the foods of Montmartre.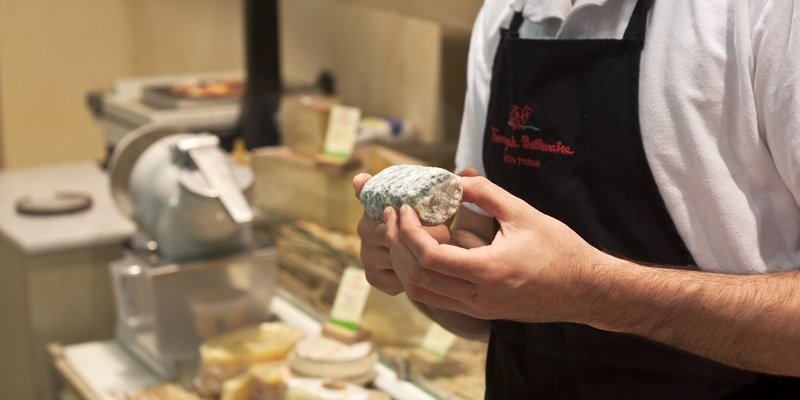 An affineur is a French cheese ager, usually working in a fromagerie that sells a selection of the best cheese of the country. This food activity gets you into the cellar with a Master Affineur at a cheese shop in the Marais. You also sample seven classic French cheeses, along with wines, as you discover how cheese became one of the most revered foods of France. The small group is limited to 10 to ensure there's more cheese for you. Also see, Five Top Cheese Tastings In Paris…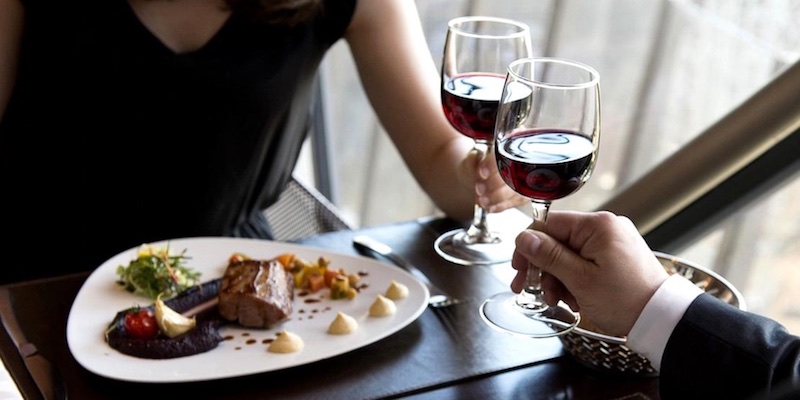 When in Paris why not take the opportunity to dine on top of the most popular monument in the world? Book a table at restaurant 58 Tour Eiffel with its spectacular food, wine, and views above Paris. In fact, we'll share with you the only link that guarantees a window seat for you and that Special Someone. In Paris. France. On the Eiffel Tower. Also see, Guide to the Eiffel Tower restaurants…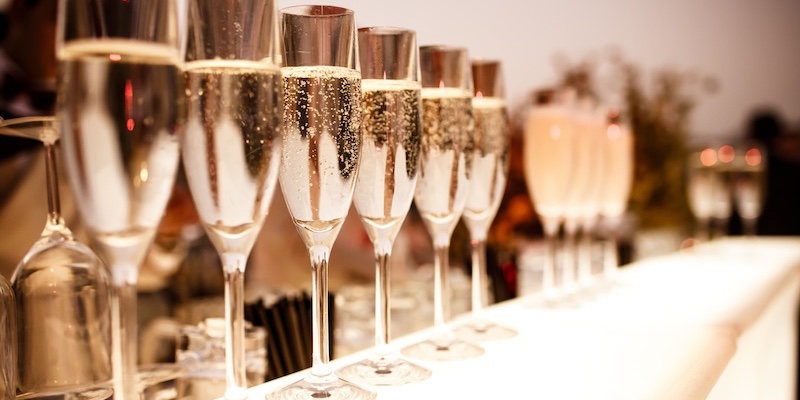 Under the guidance of a professional French sommelier (who speaks English) spend a fun afternoon in an informal wine tasting. This tasting covers a lot of wine territory an hour or two, covering the important wines and regions of France. There's an extensive flight of wines — from Alsace, Champagne, Bordeaux, Burgundy, and the Rhone. Also see, The Ten Best Food & Wine Experiences In Paris…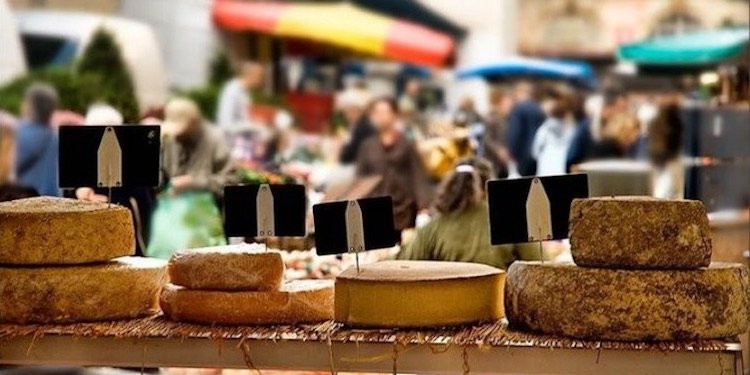 Visit the most popular quartier in Paris on this food & wine tour that's getting rave reviews. Things start out at the oldest food market in Paris where your food-expert leads the way. Then go on foot through the ancient neighborhood to visit the top food & wine shops, tasting the best of French food like cheese, charcuterie, baguettes, chocolate, and wine. Oh, and there's lots of sampling!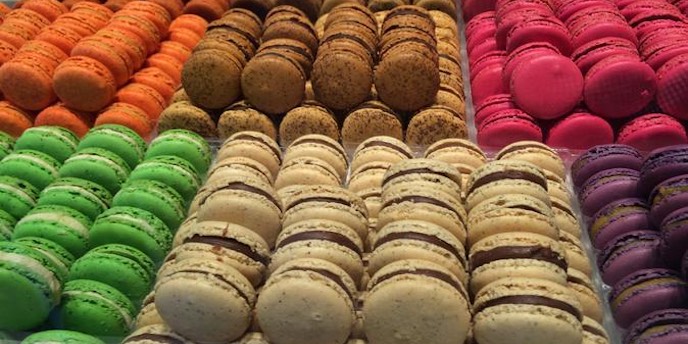 Head up the hill for a fabulous taste of Montmartre. The former village and home to artists is a gourmet wonderland with boulangeries, cheese shops, hidden chocolate shops, and plenty of special tastings of cured sausages, baguettes, crepes, macarons, and wine. Daily except Mondays.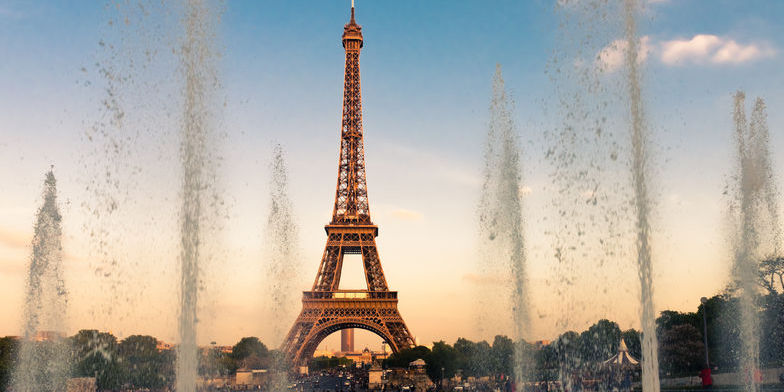 What's great about this activity is that it combines a priority access visit to the 1st and 2nd levels of the Eiffel Tower with a 3-course déjeuner at the Tower's famous gourmet restaurant. Meet up with your hostess at the base of the tower; she'll lead you past the lines to the priority elevator. It's a wonderful way to lunch while you overlook the sights of Paris.
The Best Events in Paris
Things to Do in Paris November 2018
Armistice Day, November 11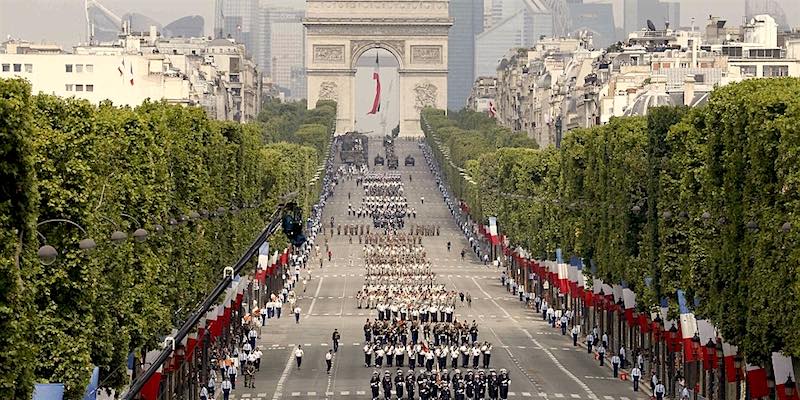 Armistice Day in Paris is remembered with a military parade followed by the President of France laying wreaths during a ceremony at the Tomb of the Unknown Soldier under the Arc de Triomphe.
• Arc de Triomphe, Place Charles de Gaulle
• Friday, November 11, 2018
• 11:00 am: Wreath-Laying Ceremony
• 9:00 pm: Vigil Ceremony
Salon de la Photo
Also in November is the giant trade show at the Paris Expo, out at Porte de Versailles, where you'll have a chance to see all the latest in international photography, equipment and other displays. It's a world photo gala!
• Paris Expo, Pavilion 4, 1 place de la Porte de Versailles 75015
• November 8 to 12, 2018
• Website…

Beaujolais Nouveau Day
Fireworks, festivals, and music start on the 3rd Thursday in November to mark the arrival of the new vintage of Beaujolais.
• November 15, 2018

Paris Independent Film Festival
See the works of 60 independent filmmakers from around the world.
• Katara Cinema, Le Royal Monceau Raffles Paris, 37 avenue Hoche, 75008
• November 21 to 24, 2018
• Information…

Salon du Cheval de Paris – Horse Show
High-level jumping competitions, the World Arabian Horse Championships, and more horesey things
• Paris Nord Villepinte
• November 24 to December 2, 2018
• Information…
What's On at the Museums
Things to Do in Paris November 2018
Picasso. Blue and Rose.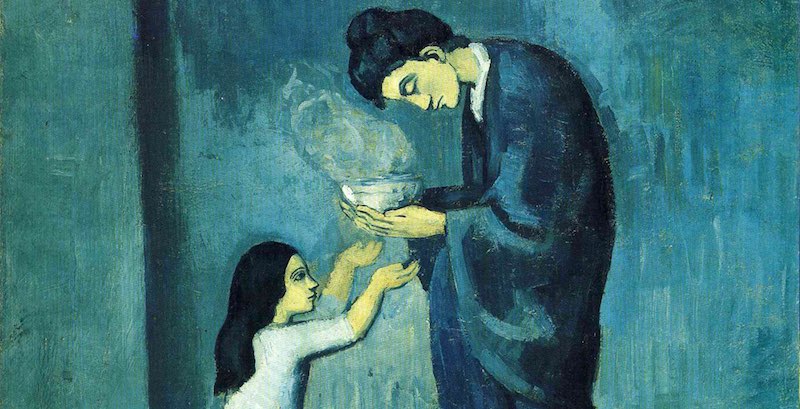 The first first large-scale collaboration between the d'Orsay and the Musée Picasso.
• Musée d'Orsay
• Ends January 6, 2019
• Information…

Dorothea Lange
The long-awaited retrospective at Jeu de Paume. This is going to be huge.
Jeu de Paume
October 16 to January 21, 2019

Color Engraving in Europe in the 16th and 17th Centuries
Sully Wing, Louvre
October 2018 to January 2019

Alejandro Cesarco
Jeu de Paume
October 16, 2018 to January 21, 2019

Alfonse Mucha
Musée du Luxembourg
Ends January 27, 2019

Franz West
The Pompidou and Tate Modern present the work of Austrian artist Franz West (1947 to 2012).
Centre Pompidou
Ends December 10, 2018

Paintings from Afar
200 never-before-seen works demonstrate the evolution of the Western perception of distant and not-so-distant populations, societies and territories.
Musée du Quai Branly
Ends January 6, 2019