The Top Events & Activities In Paris – The November 2022 Edition
Though the days are shorter and there might be a chill in the air, Paris events in November will still warm your heart. The cultural season is back in full swing and museums are proudly displaying new exhibitions. High on our list of things to do are a VIP dinner cruise along the river Seine and a wine & cheese tasting in a cheese-aging cellar. Let's take a look at the best events and most exciting activities this month.
Most Popular Activities
Things to Do in Paris November 2022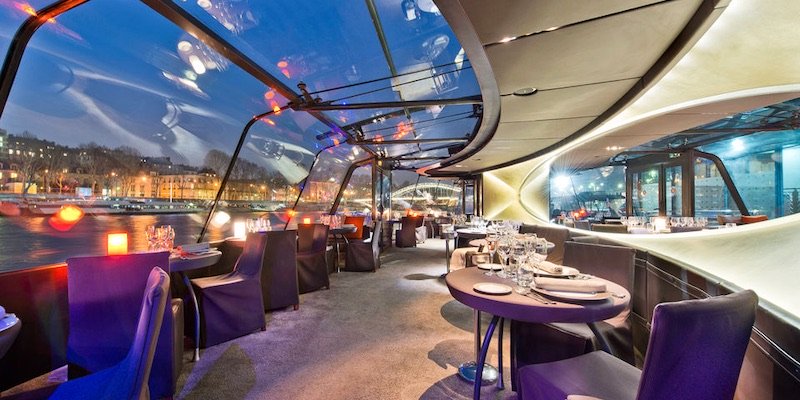 Gliding along the Seine at night, with the lights of Paris drifting past, is a memorable activity. And to do this while dining on a traditional 4-course French meal makes it absolutely magical. What with wine & champagne included, it's no wonder so many travelers love this activity. Choose the 8:30 PM sailing and the Service Privilege option for the best seating, best meal, and the ultimate experience.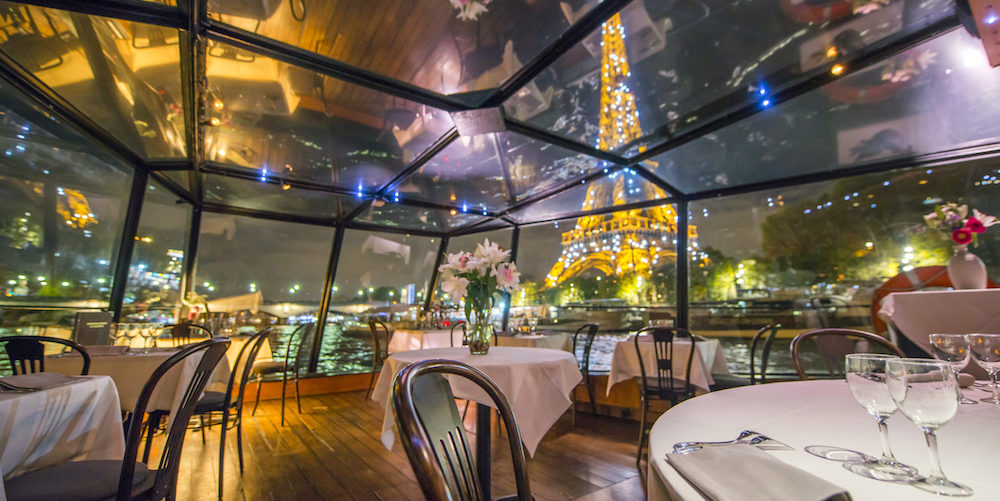 Here's another way to indulge your inner romantic on a magical evening cruise along the Seine, viewing the City of Lights at its most magical. You dine on a decadent 4-course classic French dinner, accompanied by live music on-board, as you float past illuminated landmarks like the Louvre, Notre Dame Cathedral, and the Eiffel Tower.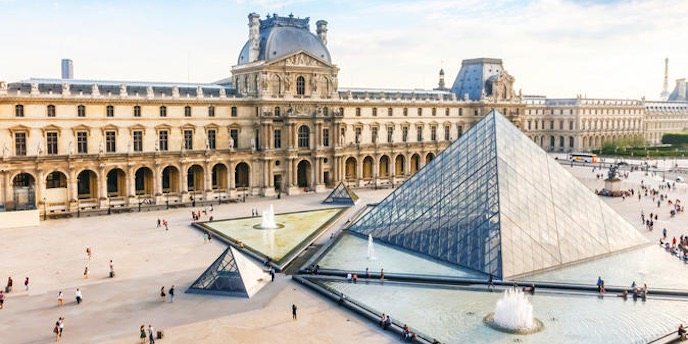 60,000 square feet, 35,000 pieces of artwork. Do you really want to wait in line and then wander around until you're lost? Instead, join a VIP private tour that gets you inside with skip-the-line priority access. Then experience a guided visit to the highlights of the world's most popular museum — Venus de Milo, Mona Lisa, Winged Victory of Samothrace and other influential pieces.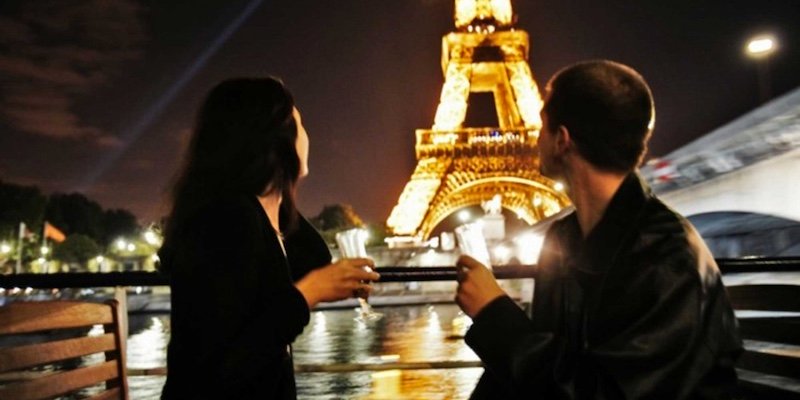 We don't know about you, but this is our favorite way to cruise the Seine — which should be no surprise if you know anything about us by now. We think you'll agree that the best way to see the sights of Paris is by gliding past the monuments on a bateaux while sipping three courses of bubbly poured by a champagne sommelier. Highly recommended by us.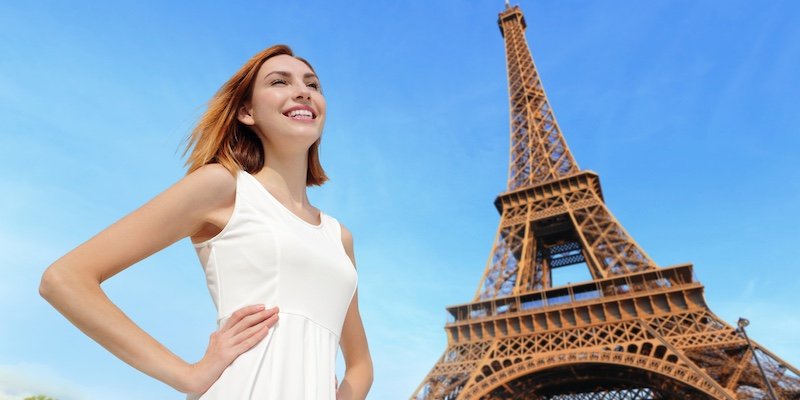 By now you know that we hate to waste time standing in lines. There is no attraction more popular than the Eiffel Tower, which means there are always lines. That's why we love tours that allow you to bypass the lineup, go directly to the priority entrance, and then up the tower. This guided activity gets you up the tower for the best panoramic views of Paris. Also check the Big List of Eiffel Tower Tours…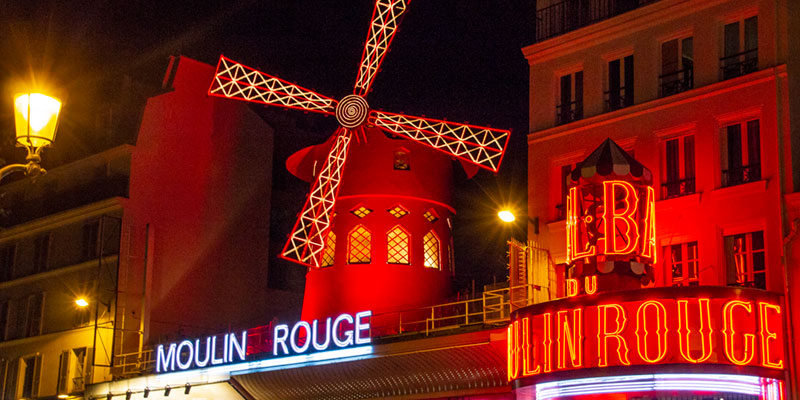 Experience the best of Paris at night with this VIP visit to the legendary Moulin Rouge. You will be treated to a 4-course dinner, champagne, and a view of the show from best seats in the club. Take in the amazing spectacle, sipping champagne as you marvel at the costumes, sets and dancers. This is a special evening you will remember for years to come.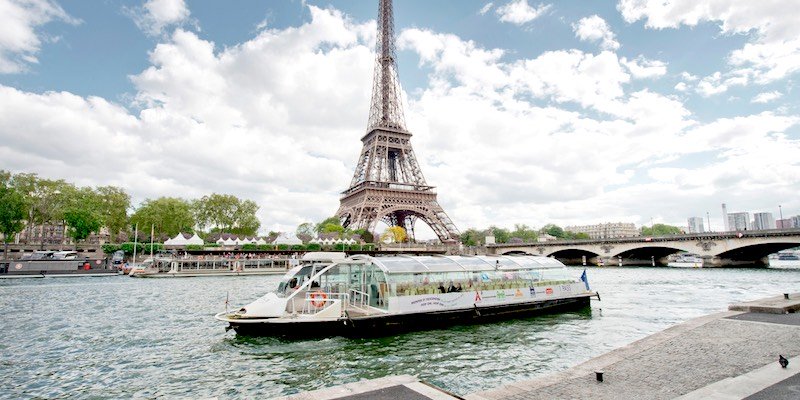 If we had only one day in Paris, this would be it. This tour includes a dazzling lineup from the Eiffel Tower to the Seine River to Notre Dame to the Louvre. We love the skip-the-line access – no waiting in line, anywhere. Highlights include a trip to the tippy-top of the Eiffel Tower, a boat cruise along the Seine, a guided tour of the Louvre, plus a guided walk around Montmartre. Everything is included, from transportation to guides to full access.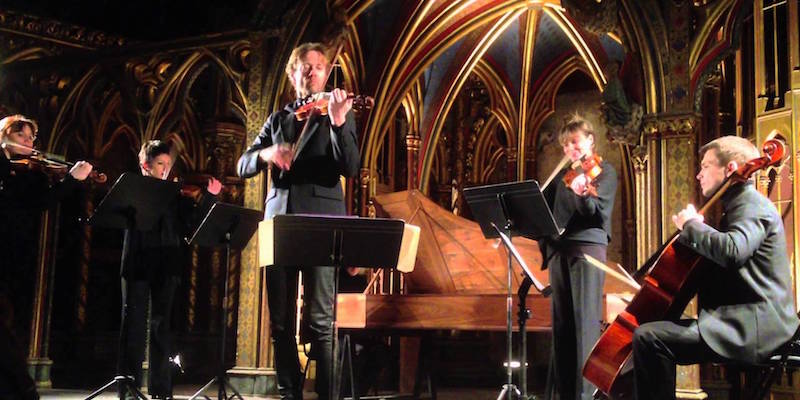 Music lovers rave about the intimate Paris settings for classical concerts. All November long stellar performances will be heard in Paris, performed at various stunning venues — like Sainte Chapelle and La Madeleine. Did we mention the Paris Opera? Tickets will sell out at Opera Bastille and also be sure to check out what's playing at Palais Garnier, the decorative marvel from the 19th century when you're in Paris in November.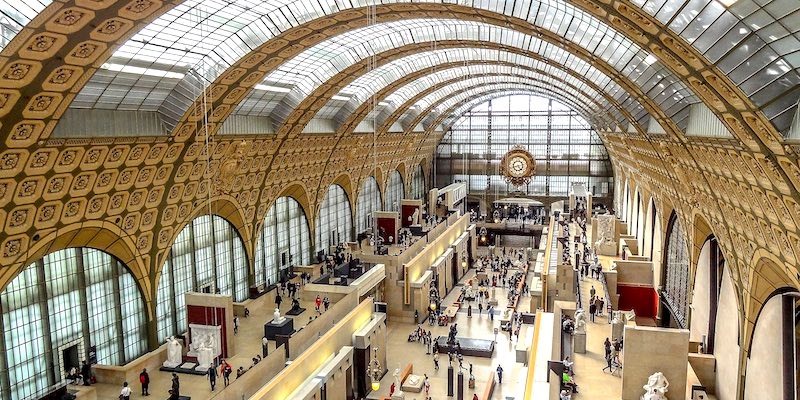 What we love about this combo tour is the efficiency! In a few hours you'll be able to get a better understanding of the two most popular museums in Paris… and in the world! First up is the Louvre, where you'll see the highlights of this historic palace turned museum. Then, it's over to the d'Orsay to enjoy the masterpieces by Monet, Renoir and van Gogh.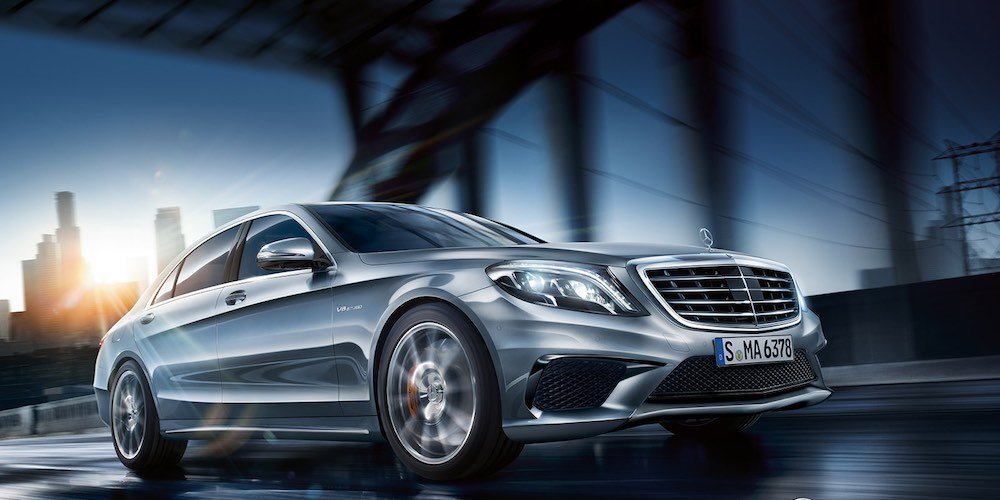 Of all the advice we give about Paris travel, this is often the most appreciated. Pre-arrange for private transportation from the airport into central Paris. That way, when you land, tired from jet travel, you'll avoid "arrival stress". An affordable option is a shuttle van service right to your hotel. Or, you can do what we do and an arrange for a private airport pickup in a luxury sedan. It's the only way to do it!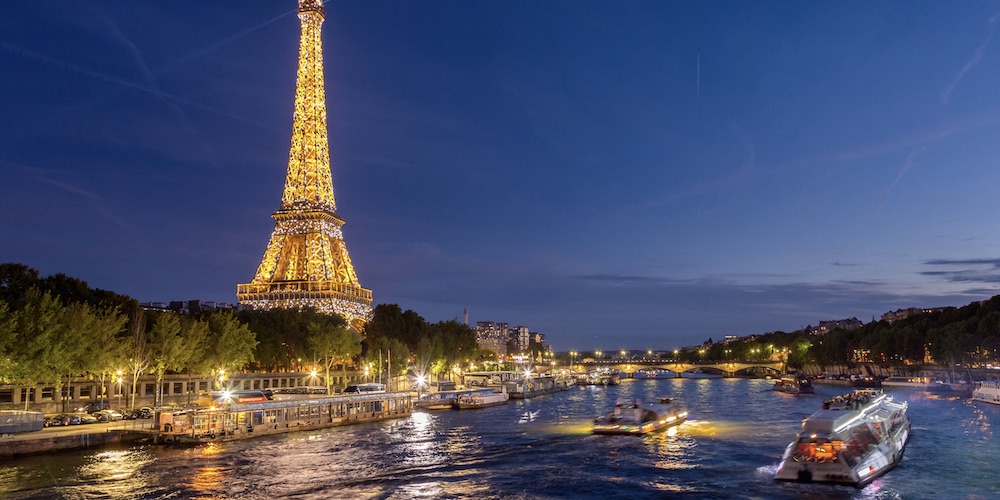 We call this tour "VIP" because it's an exclusive, glorious evening activity in Paris. The fun starts as you're led VIP-style onto a bateau where a glass of chilled bubbles await. As you sip, you'll glide by the best of Paris landmarks riverside. Back on land, the climax is skip-the-line access to the 2nd level of the Eiffel Tower. Does it get any better than this!?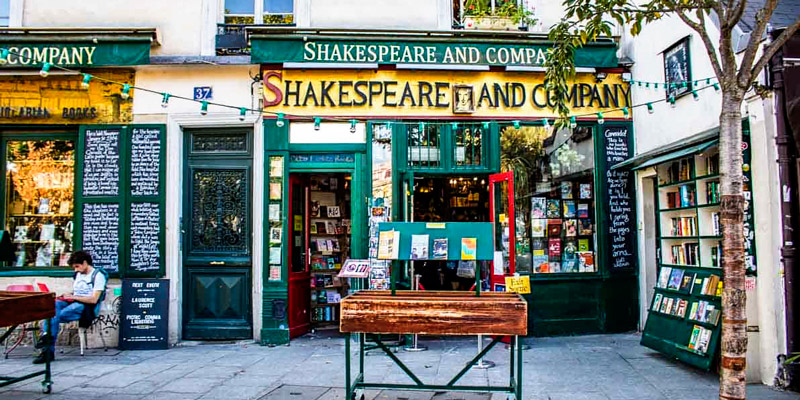 Start your visit to Paris with this well-reviewed walking tour of the historic Latin Quarter. With your expert guide you explore one of the oldest and most atmospheric neighborhoods of the city. Trace Parisian history from ancient Roman ruins to the romance of Hemingway & the Lost Generation. The small group size ensures personal attention, but also means it tends to sell out. So, book early!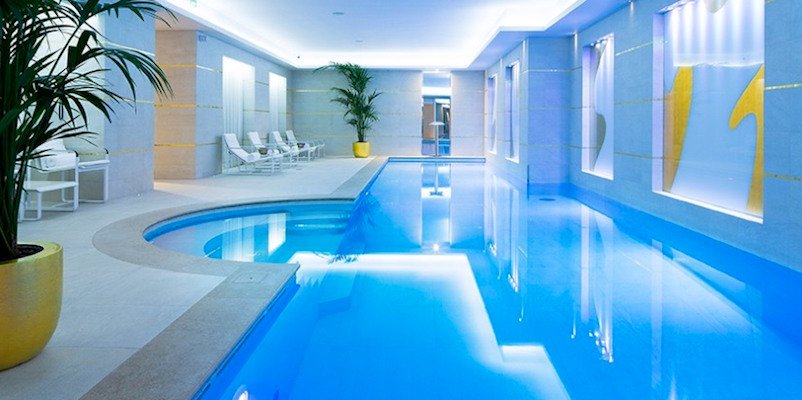 Each month we feature one of our favorite Paris hotels. Hotel Le Burgundy is located in the center of things in Paris — in the 1st Arrondissement — and if it isn't on everyone's list of the best places to stay in Paris, it should be! On a very quiet one-way street, with service that's extraordinary, we love all the silky fabrics and thick carpets. What's amazing is that, even though in the center of the city, the rooms are huge by Parisian standards. Did we mention the swimming pool?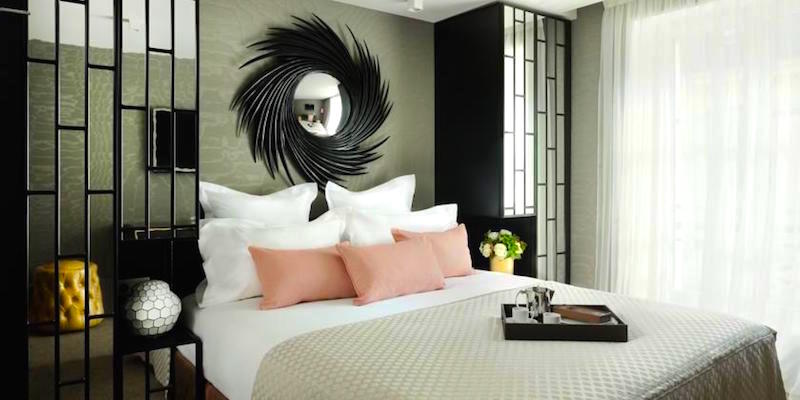 Who doesn't love the Left Bank of Paris? It makes you think of Hemingway and the Jazz Age and seems to emanate the very essence of Paris. We think it's the best district in the city to call home. The Saint-Germain neighborhood is charming, and so are the best of the hotels in the quartier. Let's take a look at our top Left Bank hotel picks, updated for 2022, with new ratings and current prices.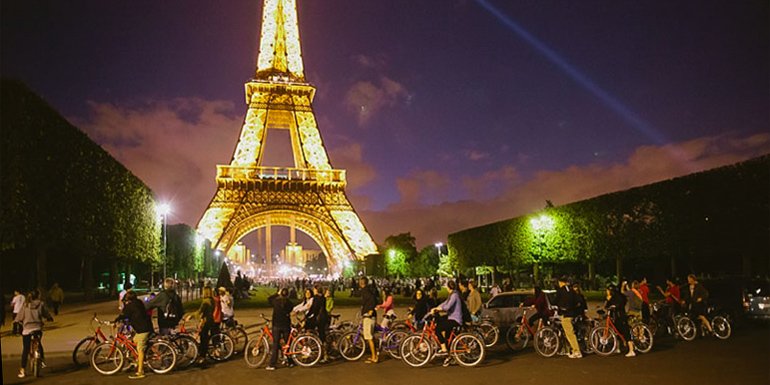 We like this one, first of all, because it's two great activities in one fun evening. Also, it gets you on the city streets as well as along the river. Following your expert guide, cycle around the ancient and modern streets of the city, visiting the the Eiffel Tower, the Louvre, and the Champs Elysées. Cycling completed, hop on a river boat for a nighttime cruise on the Seine. A glass of wine is included, of course!
The Top Food & Wine Activities
Things to Do in Paris November 2022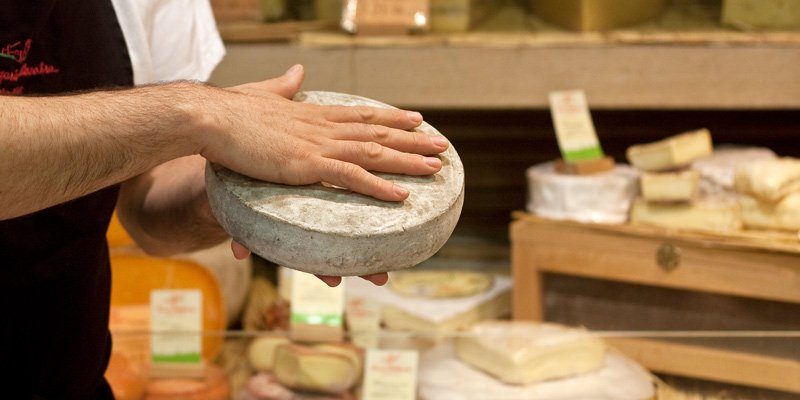 An affineur is a French cheese ager, usually working in a fromagerie that sells a selection of the best cheese of the country. This food activity gets you into the cellar with a Master Affineur at a cheese shop in the Marais. You also sample classic French cheeses, along with wines, and discover how cheese became one of the most revered foods of France. The small group is limited to 10 to ensure there's more cheese for you!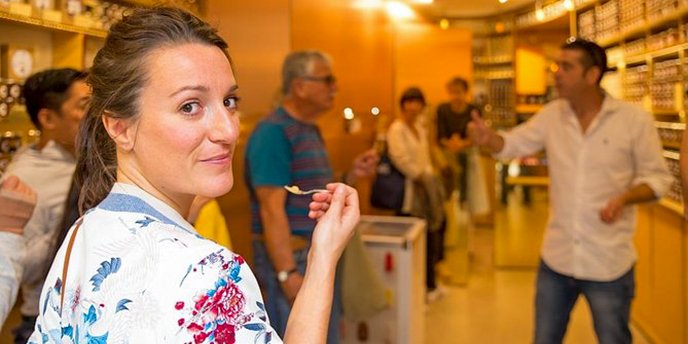 Visit the most popular quartier in Paris on this food & wine tour that's getting rave reviews. Things start out at the oldest food market in Paris where your food-expert guide leads the way. Then go on foot through the ancient neighborhood to visit the top food & wine shops, tasting the best of French food like cheese, charcuterie, baguettes, chocolate, and wine. Oh, and there's lots of sampling!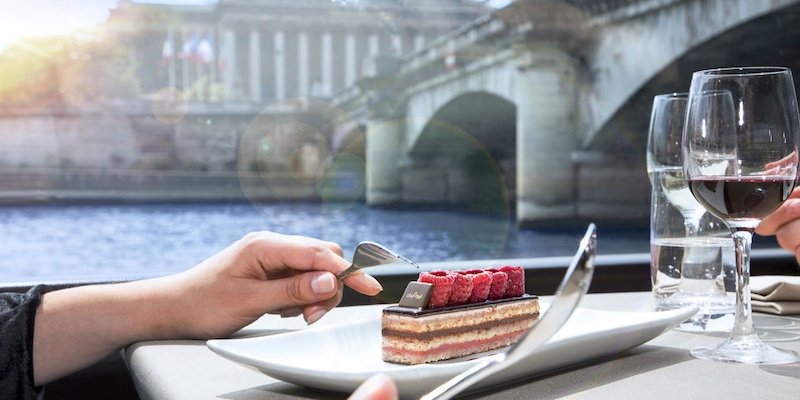 Sail down the Seine while enjoying a French classic 3-course lunch aboard a Bateaux Parisiens. Soak in the views of the Louvre, Eiffel Tower, Notre-Dame and Musée d'Orsay as you dine from an à la carte menu with wine. The extras? Live entertainment and a glass of cool champagne to start your adventure. Choose the Privilege service option to guarantee a window seat.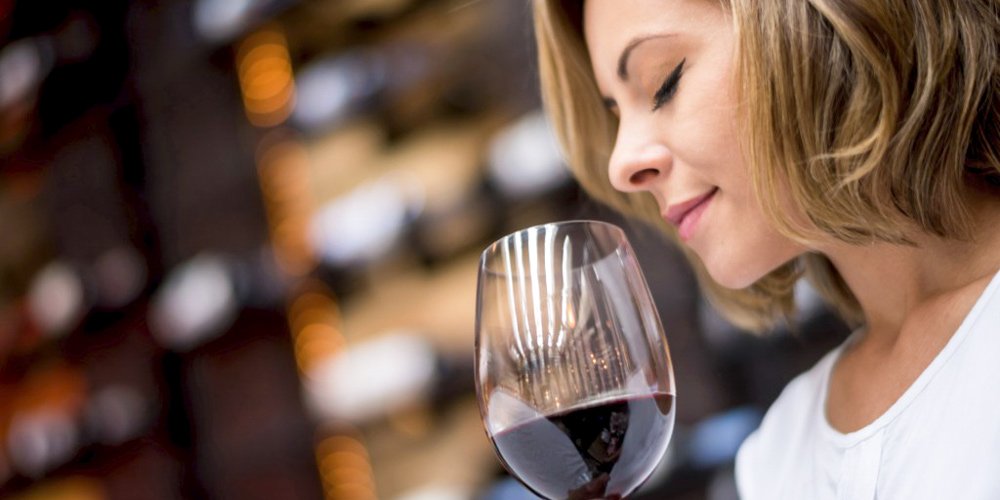 Under the guidance of a professional French sommelier spend a fun afternoon in an informal wine tasting. This tasting covers a lot of wine territory in an hour or two, including the most important wines and regions of France. There's an extensive flight of wines — from Alsace, Champagne, Bordeaux, Burgundy, and the Rhone. We recommend the 2-hour French wine and champagne Masterclass with a charcuterie platter.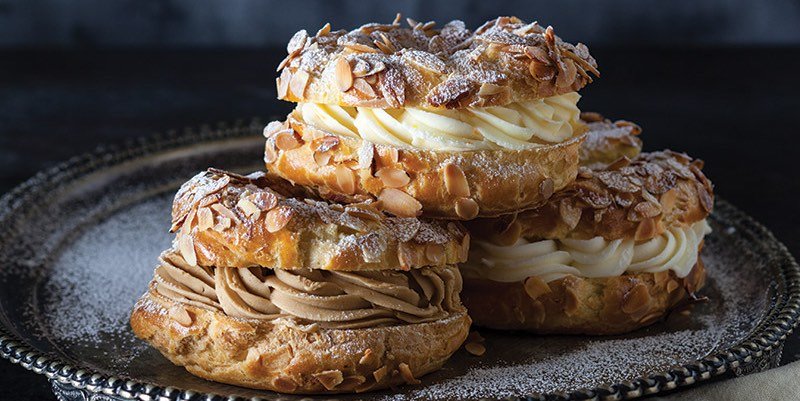 Parisian chocolates are amazing, but if you want to expand your chocolate universe to include fabulous French pastries, then spend an afternoon sampling your way through Paris chocolate shops, patisseries, and boulangeries. As always, a food expert leads the way on this small-group tour.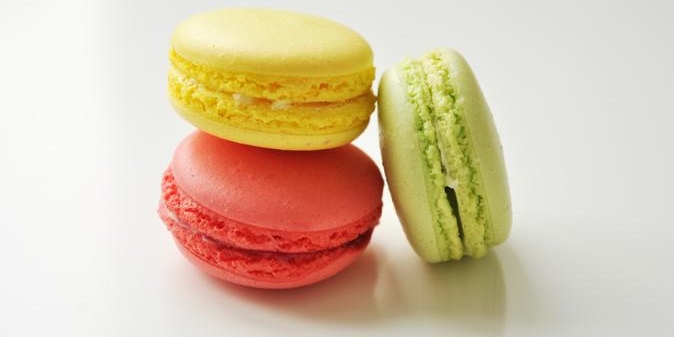 It's no wonder Parisians continue to be mad about macarons. These delicate meringue-based confections are like eating a dream while floating on a cloud. Learn to make your own macarons in this small-group class where you get loads of attention from Chef while creating your own confections. At the end you have a box of the delicacies to take with you.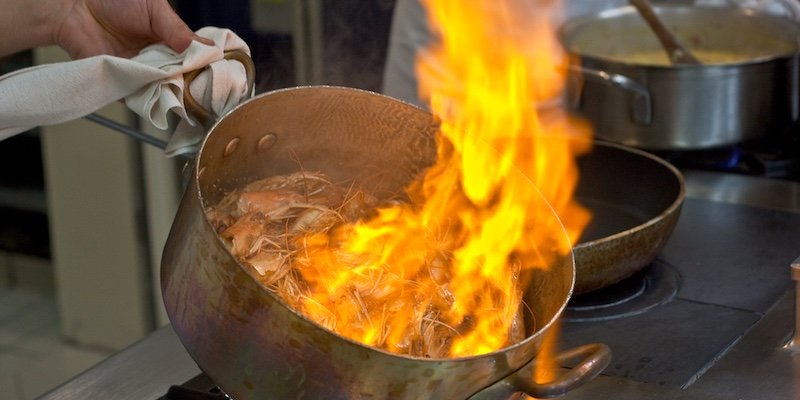 Visiting an open-air food market in Paris is an quintessential French food experience. With an expert chef at your side, meet local merchants and learn all about French specialties. Then, with loaded baskets, it's back to the cooking studio where chef will show you how to create a fabulous 3-course lunch. Then, relax and enjoy your meal. With wine, of course!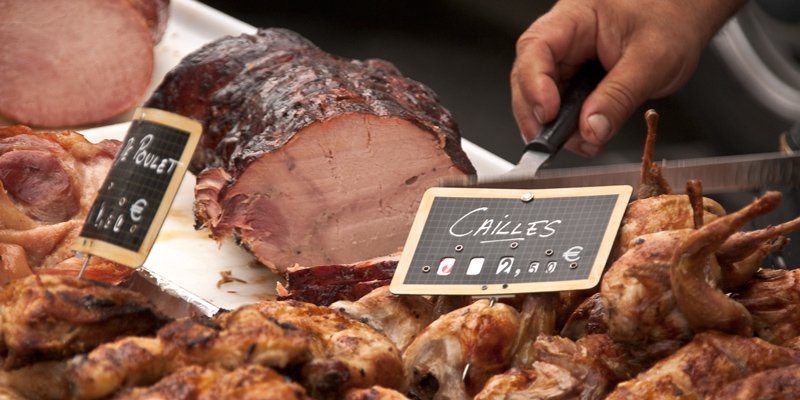 There's really no place other than Paris where so much good food is crammed into such a small space. On this gourmet walking tour an experienced guide takes you to a lot of different food markets in the space of just a few hours. In the morning you explore the Latin Quarter markets and food shops, or, if you opt for the afternoon tour, you'll learn all about the foods of Montmartre.
The Top Day Trips From Paris
Things to Do in Paris November 2022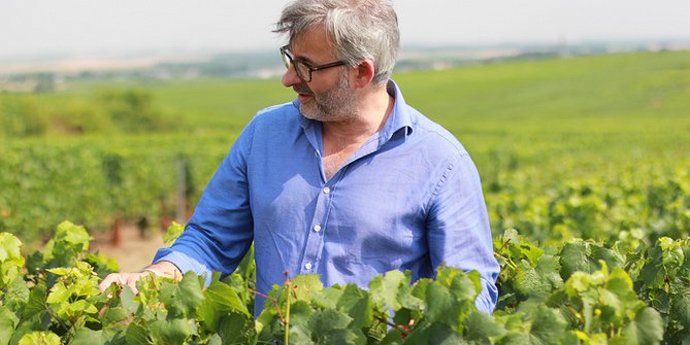 Visit the top producers in the Land of Bubbly — Moët & Chandon, Veuve Clicquot, Mumm, Pommery. On this this day tour your driver/guide picks you up at your Paris hotel to take you to the Champagne Region, just an hour away. Your visit starts in Reims at the historic cathedral. But the day is mostly about visiting champagne makers and sampling, sampling, sampling. A classic French 3-course lunch at a regional restaurant is also included.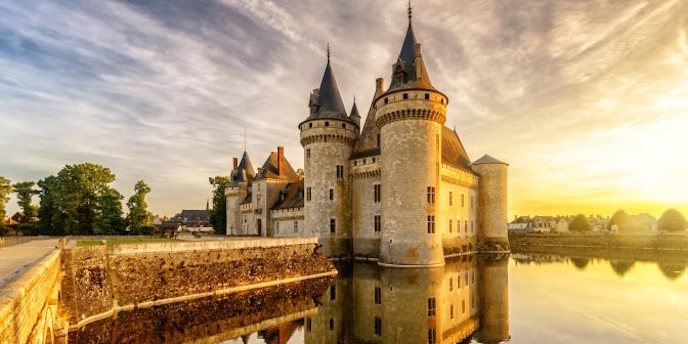 On this day tour from Paris you'll discover the Renaissance castles of the Loire plus the wines produced in this fertile valley. The day begins at the largest castle, Chateau de Chambord. Later, lunch is served at Chateau de Nitray with a selection of fresh, local ingredients and a guided tasting of the best of the region's wines. The final stop is Chateau de Chenonceau, considered the loveliest of the Loire royal castles. Limited dates in November, check the link for availability.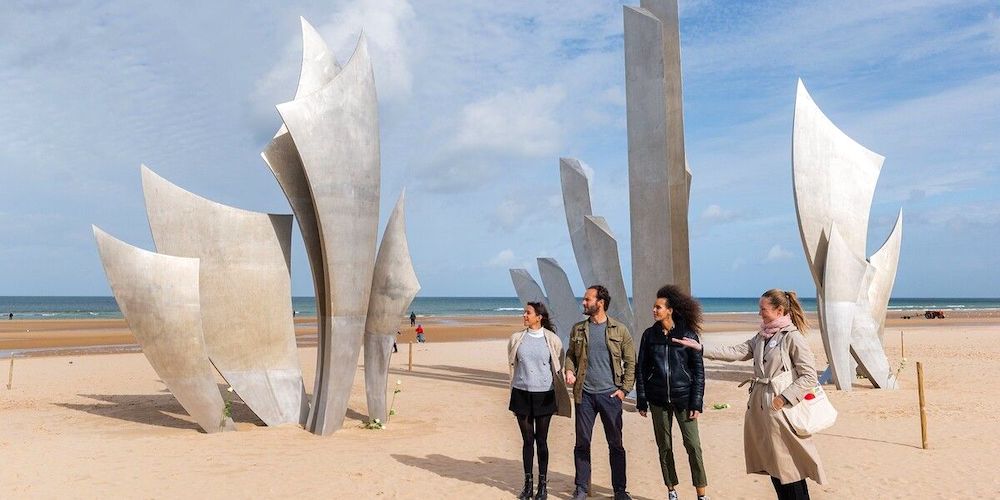 The D-Day beaches of Normandy are the most famous battle sites of World War II. This is where the Allied troops came ashore to liberate France and to carry on across Europe to end the war. This guided tour lets you visit the beaches on a long day trip from Paris. Take a day to step back in time on a trip that returns you to hotel the same day.
The Best Ways to Visit Versailles from Paris
Things to Do in Paris November 2022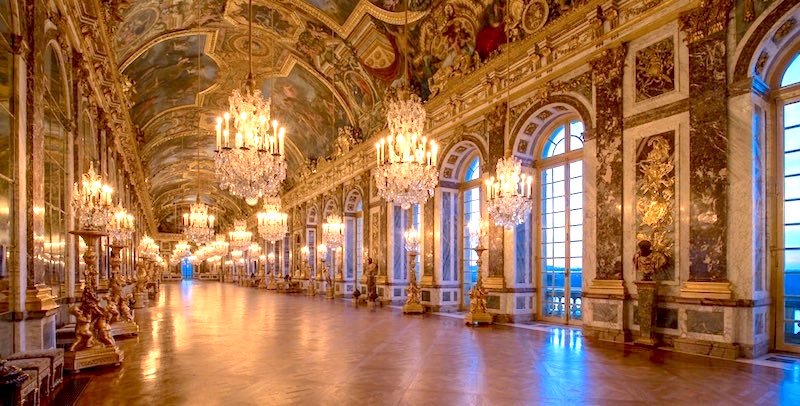 Instead of worrying about trains, maps, ticket lines, and guide books, why not go the royal route on a small-group tour with an expert guide to add illuminating details and make the past come alive with stories of palace life? This activity includes everything — transportation, tickets, a guided tour, a multi-course lunch with wine, and return at the end of the day.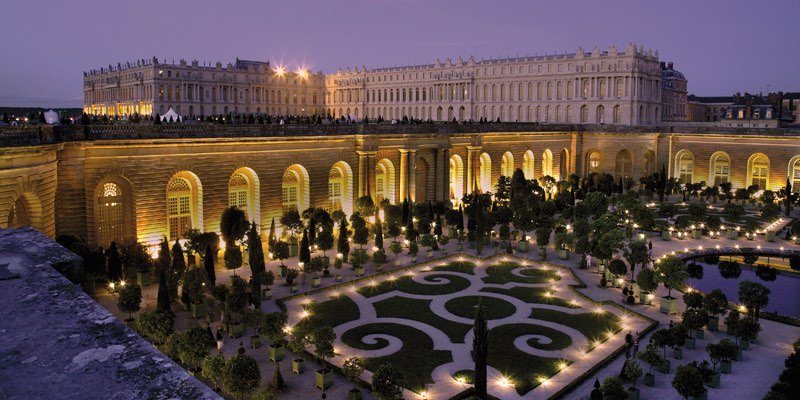 Visit Versailles the royal way on an exclusive private tour. Your driver meets you at your Paris hotel and whisks you to the priority entrance at the Palace of Versailles. Bypass the long lineups to get inside quickly and visit areas of the chateau usually seen only by dignitaries. You also won't want to miss the Hall of Mirrors, the king and queen's private residences, and the magnificent gardens.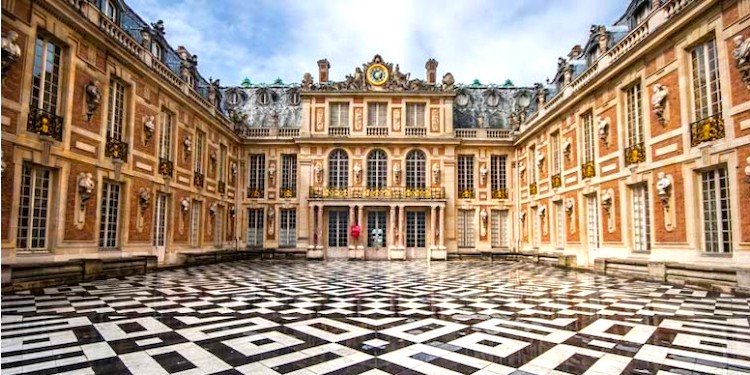 If you don't have a full day, these popular morning tours of Versailles include priority access with an expert guide. The small-group ensures personal attention and includes transportation right from your hotel. By the way, a private tour is also available.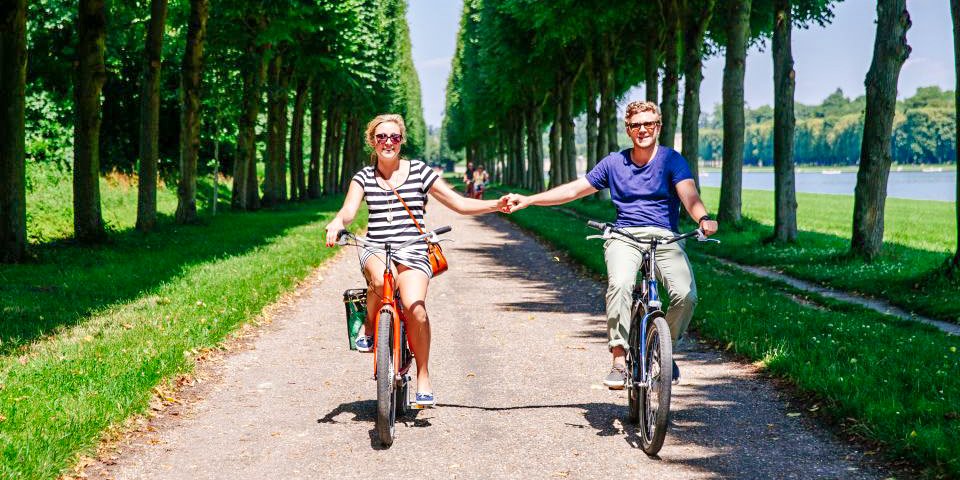 Aren't chilly autumn days the perfect time to pedal a bike around the most famous royal estate in the world? Explore the countryside near Versailles — through forests and pastures — and then picnic in the gardens of Versailles. After touring the grounds use your priority-access ticket to explore the magnificent Chateau de Versailles. I
What's On at the Museums
Things to Do in Paris November 2022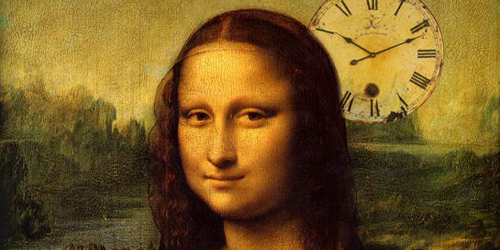 Don't worry about those long lines snaking out in front of the Louvre. This small-group guided tour lets you jump the queue to begin learning about some of the museum's 35,000 artworks. You visit all the big works and, after the tours ends, you're free to spend as much additional time inside the museum as you want.
Edvard Munch
In collaboration with the Munch Museum in Oslo, Musée d'Orsay is devotes an exhibition to the famous Norwegian painter Edvard Munch (1863-1944) who, though he created numerous paints over sixty years, still remains largely unknown.
• Musée d'Orsay
• Ends January 22, 2023
• Information…
Picasso – New Works of Art
The exhibition celebrates the nine masterpieces by Picasso donated to the French National Collections by his daughter, Maya Ruiz-Picasso.
• Musée Picasso
• Ends December 31, 2022
• Information…
Picasso à l'Image
Here's a chance to see art films, archives, and documentaries shot during Picasso's lifetime, presenting facets of his personal and artistic life.
• Musée Picasso
• Ends February 12, 2023
• Information…
Cézanne – The Light of Provence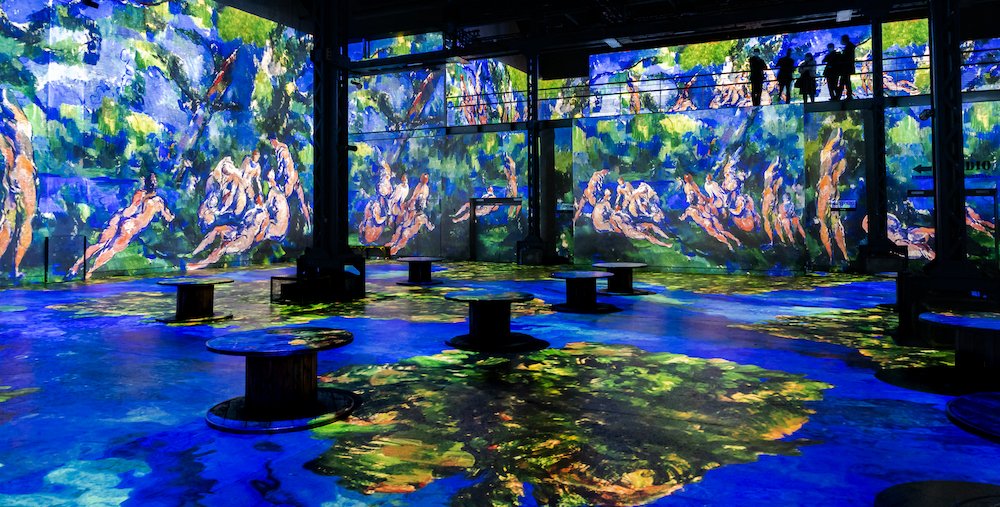 This new exhibition features some of Cezanne's best work, displaying his composition, his approach to light and color, and his greatest source of inspiration.
• Atelier des Lumières
• Ends January 2, 2023
• Information…
Rosa Bonheur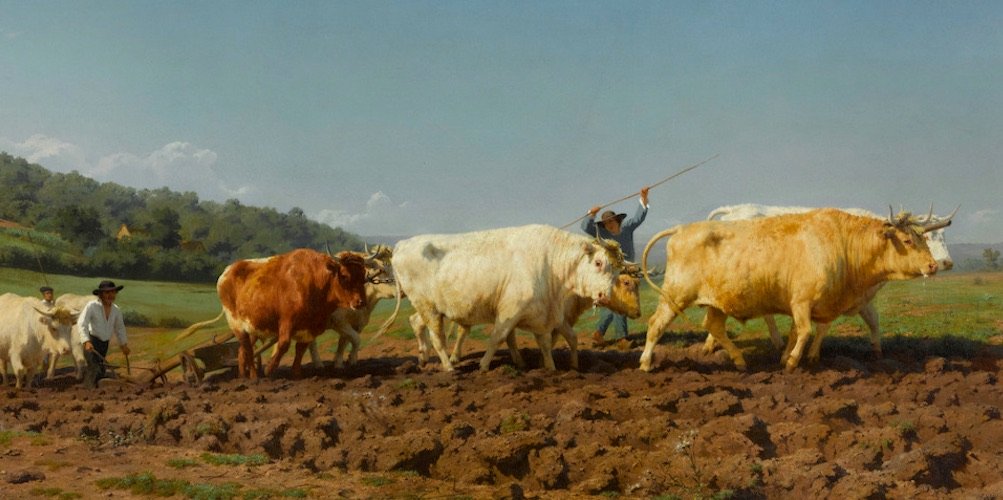 To celebrate the bicentenary of the birth of Rosa Bonheur (1822-1899), the Muséée des Beaux-Arts in her hometown of Bordeaux and the Musée d'Orsay in Paris are presenting a retrospective of her paintings.
• Musée d'Orsay
• October 18 to January 15, 2023
• Information…

Sam Szafran
Born in Paris, the son of Polish Jewish immigrants, Szafran (1934-2019) was an abstract artist with a passion for pastel.
Musée de l'Orangerie
Ends January 16, 2023

Facing The Sun
It's the 150th anniversary of Claude Monet's Impression: Soleil Levant (Impression: Sunrise), the centerpiece of Musée Marmottan-Monet's collection and the painting that launched the Impressionist movement.
Musée Marmottan-Monet
Ends January 29, 2023

Giuseppe Penone – Dessins
Italian sculptor Giuseppe Penone (born 1947) is known for his large scale sculptures of trees, but he has always kept a pencil and paper nearby for his drawings. This exhibition presents over 200 of his drawings donated by Penone to the Pompidou, along with six sculptures.
Centre Pompidou
October 20, 2022 to March 6, 2023

Décadrage Colonial
"Do not visit the colonial exhibition!" This was the reaction of the Surrealist group of artists when denouncing the 1931 International Colonial Exhibition. (The title means something like "unframing the colonial exhibition"… we think!) The current show will return to that rather unpleasant chapter of French history, which degraded cultures by referring to them as "elsewhere">
Centre Pompidou
November 7, 2022 to March 2023

Christian Marclay
Newsweek named Marclay one of the ten most important artists working today. His early work explored the connections between sound, noise, photography, video, and film. He pioneered the use of gramophone records and turntables to create unique sound collages. Marclay's later work extends to all the visual arts — photographs, prints, paintings, and films.
Centre Pompidou
November 16, 2022 to February 27,2023
Mardi Gras Indians of New Orleans
If there's one event that captures New Orleans it's the Mardi Gras Carnival with floats, brass bands, and lots of street dancing. Part of the scene, and tracing their roots to the French colonial era, are the Mardi Gras Indians (also known as Black Masking Indians) who parade in magnificent Native American costumes adorned with pearls, sequins, and feathers. The exhibition is organized with the Louisiana State Museum.
Musée du Quai Branly
October 4 2022 to January 15, 2023

Kanak Journals
It took Roger Boulay, a museum curator, more than two decades to document 3,000 sketches and watercolours of the Kanak people. In case you've forgotten your cultural geography, the Kanak are the indigenous people of New Caledonia, a southwest Pacific island territory still governed by France. The Kanak speak more than twenty distinct languages with eleven dialects including Creole, and use French as their common language. This is a must-see exhibition!
Musée du Quai Branly
October 4, 2022 to March 12, 2023

Kimono
Kimono literally means "what is worn". The gown embodies Japanese culture and sensibility. It was during the Edo era (1603-1868) that the kimono became the traditional dress, worn by all Japanese, regardless of their social status or gender. This exhibition, conceived at Victoria and Albert Museum, examines the kimono across centuries and continents.
Musée du Quai Branly
November 22, 2022 to May 28, 2023

André Devambez – Dizziness of the Imagination
A retrospective of the work of Belle Époque artist André Devambez. An artistic jack of all trades, Devambez was a painter, an engraver and and illustrator at the same time, producing work oscillating between serious and light subjects.
Petit Palais
September 9, 2022 to December 31, 2022

Walter Sickert – Painter & Transgressor
A major retrospective dedicated to the English painter Walter Sickert. Sickert painted subjects considered too audacious for this time, such as music hall scenes and de-eroticized nudes.
Petit Palais
October 14, 2022 to January 29, 2023

André Derain – Paysages Méridionaux
Influenced by the masters, André Derain (1880-1954) turned to more classical painting after World War I. His landscapes capture the intense light of Provence. Hence, "Southern Landscapes".
Musée de l'Orangerie
September 21, 2022 to March 6, 2023

Parisiennes Citoyennes!
"Women of Paris!" This historical exhibition takes you on a journey in search of traces of women's struggles for emancipation from the French Revolution to the achievement of parity in politics,
Musée Carnavalet
September 28, 2022 to January 29, 2023
The Best Events in Paris
Things to Do in Paris November 2022
Armistice Day, November 11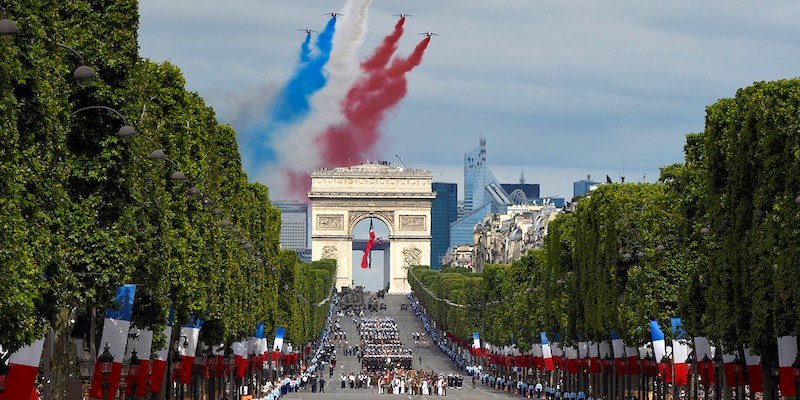 Armistice Day in Paris is remembered with a military parade followed by the President of France laying wreaths during a ceremony at the Tomb of the Unknown Soldier under the Arc de Triomphe. There may be pandemic changes to this year's activities, so check back again.
• Arc de Triomphe, Place Charles de Gaulle
• November 11, 2022
• 11:00 AM: Wreath-Laying Ceremony
• 9:00 PM: Vigil Ceremony
Beaujolais Nouveau Day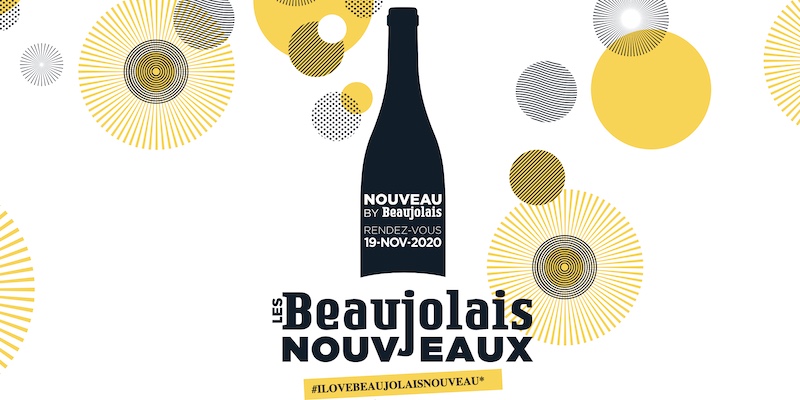 Fireworks, festivals, and music start on the 3rd Thursday in November to mark the arrival of the new vintage of Beaujolais. Head to any wine bar in Paris and you'll find tastings — a few euros will get you a fresh glass of Beaujolais Nouveau or Beaujolais-Villages Nouveau.
• November 17, 2022 (but check for updates on the link)
• Information…
Le Grand Tasting Paris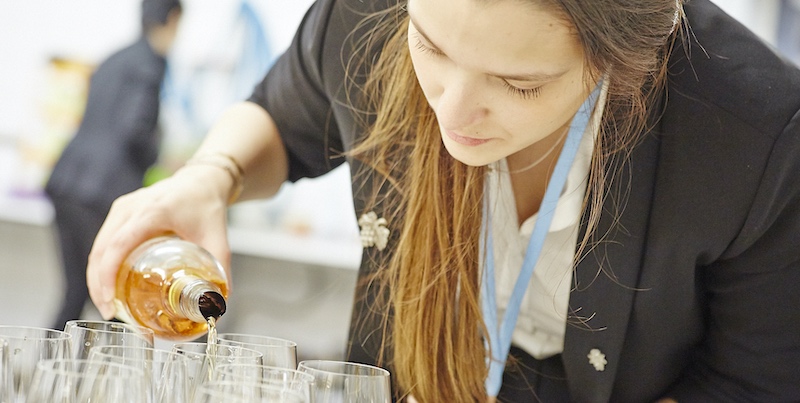 Attention wine lovers! Hundreds of French and global winemakers will gather at the Le Festival des Grands Vins in Paris to offer tastings, workshops, and culinary events.
• Carrousel du Louvre
• November 25 & 26, 2022
• Information…