The Best Hotels in Paris – Our Reviews & Recommendations
With literally hundreds (or is it thousands?) to choose from, the best hotels in Paris don't have to cost you an arm and a leg. Welcome to the Paris Insiders Hotel Guide, where we uncover the best hotels in several categories, to meet your needs and fit your budget.
It's such a diverse city that there are great hotels you haven't even heard of — in every corner, in every arrondissement, and in every price range. If you're like us, you'll want to treat yourself just a little bit special on this special trip. After a long, long flight we love to settle in to a comfy and luxurious hotel where we feel pampered.

4 Top-Rated Luxury Hotels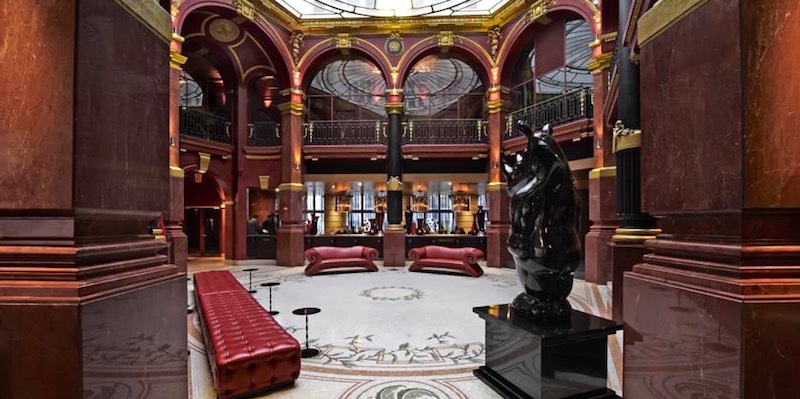 The homeland of luxury hotels, the city naturally has a lot of choices. Let's take a look at four favorite Paris luxury hotel. Take the opportunity to pamper yourself while you're in the City of Romance.
The Ten Best 4-Star Hotels in Paris
We love the 4-star hotels in Paris and, really, who wouldn't? Because the city is a world destination and one of the top hotel cities, there are a lot of great 4-stars to choose from. So, we it took it upon ourselves to create a selection of what we think are 10 of best of these 4-star luxury gems.
The Best Honeymoon Hotels in Paris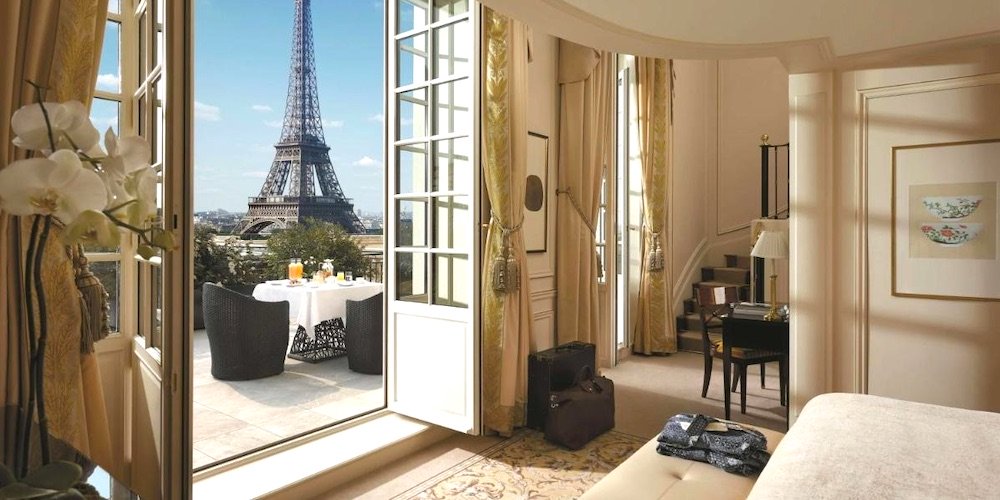 What better place to spend your honeymoon than the City of Love? And the planning starts with finding the perfect hotel. There are lots of wonderful hotels here in Paris, so we've narrowed down the honeymoon list to the top five romantic, comfortable, and oh-so special hotels that are just perfect for you and that Special Someone.
3-Star Hotels In Paris – 10 Of The Best
It's easy to splurge on a 4-star or 5-star hotel and get a great room, superior service, and pleasing ambience. But it takes imagination and a lot of digging to find hotels in Paris that still offer lots of charm and service, but at a more reasonable 3-star rate.
But you don't have to worry about doing all that research — we've done it for you. Find out what our top ten 4-star hotels are.
The Best 2-Star Hotels in Paris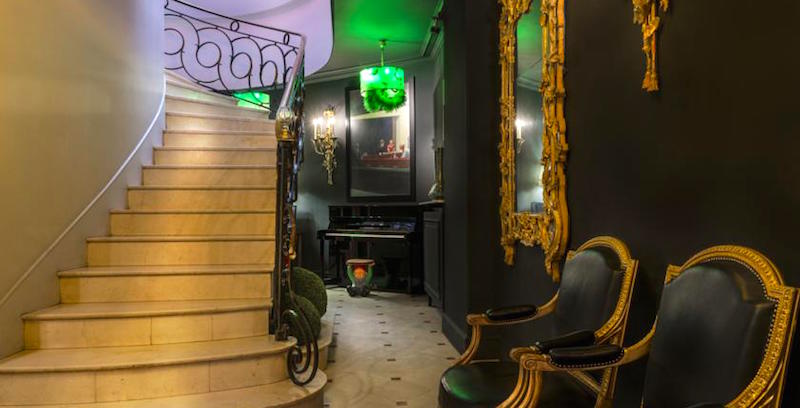 You won't get a flashy atrium, and there's not going to be a Michelin restaurant, but at our selected 2-star hotels in Paris you will get cheap sleeps, a great location, and good comfort.
On our quest for the best cheap sleeps we'll take you from the Marais to Montmartre, from the 12th Arrondissement to the 15th for the really good deals in Paris hotels.
The Most Highly-Rated Hotels By Travelers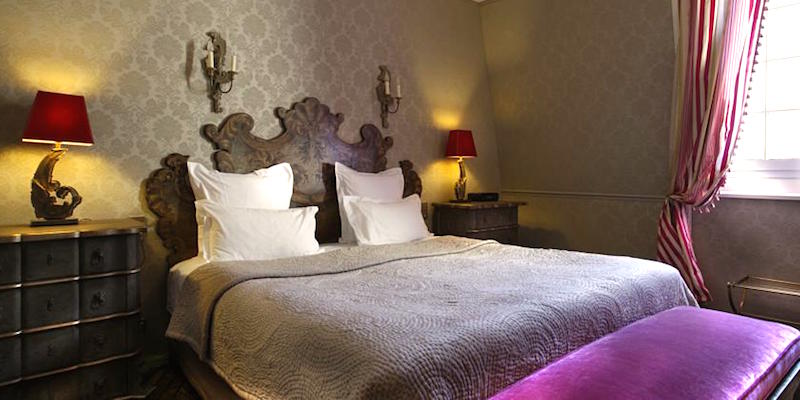 In this unique collection we've compiled the Paris hotels that have received the highest ratings by actual travelers. And it's not just a few people saying it; these are hotels that have dozens or even hundreds of reviews, so you can be confident in the overall rating.
We've narrowed it down a bit more for you, by only choosing hotels that are in the top Paris tourist zones — the real heart of Paris. All of these hotels are rated by us Superb or Superb-Plus! — our highest rating.
Disneyland Paris Hotels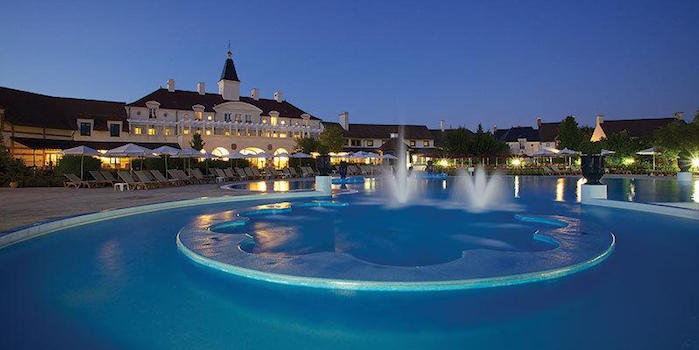 Just outside Paris is the happiest place sur la terre! Although Disneyland is close enough to Paris for an easy day trip, if you want the full experience you'll stay a day or two. For that you'll want a nearby hotel.
There are quite a few hotels in the area, but we prefer to choose one that's either in Disneyland or right next to it. Check out our recommendations.
The Top Family Hotels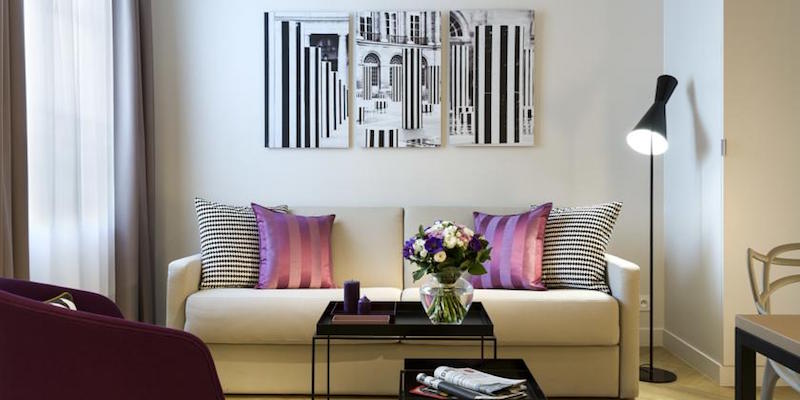 Paris is filled with carousels, parks, museums and toy stores — we think it's a perfect place for families. If you're going with your family, you want to find a hotel with just a little more room, extra beds for the kids, and maybe some special services. And that's just what we look for when we review family hotels. Read our guide to get started.
Oh, did we mention the two great zoos in Paris?
Paris Airport Hotels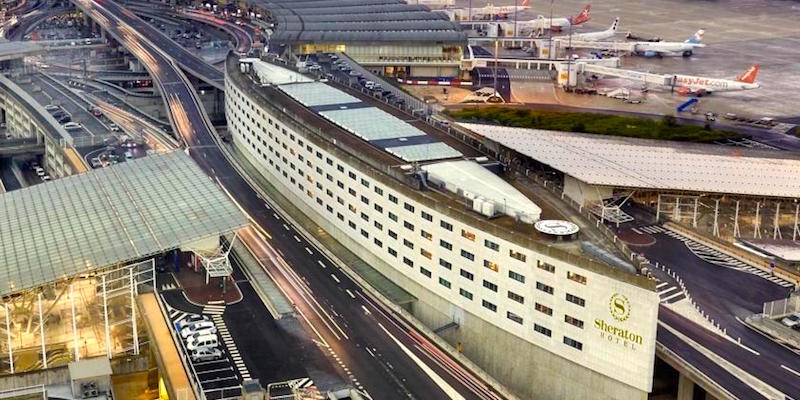 Have an early flight or an unexpected delay? The best airport hotels are convenient, stylish and affordable. And, surprisingly, there are several we recommend, ranging from budget to luxury.
In our our reviews we recommend that hotels that will make your airport sleepover as pleasant as a night in central Paris. (Well, as close as possible!)