The Best Hotels in Paris – Our Reviews & Recommendations
With literally hundreds (or is it thousands?) to choose from, the best hotels in Paris don't have to cost you an arm and a leg. Welcome to the Paris Insiders Hotel Guide, where we uncover the best hotels in several categories, to meet your needs and fit your budget.
Paris is such a diverse city that there are great hotels you haven't even heard of — in every corner, in every arrondissement, and in every price range. If you're like us, you'll want to treat yourself just a little bit special on this special trip. After a long, long flight we love to settle in to a comfy and luxurious hotel where we feel pampered.
4 Little Known, Top-Rated Luxury Hotels
As the homeland of luxury hotels, the city naturally has a lot of choices. The luxe trend started in the 19th century with Hotel du Louvre's 5-star rating (the first hotel to reach that level). The splendor continued Cesar Ritz's hotel on Place Vendôme in 1898.
Today, Paris is the truly the home of the luxury hotel with a wide selection of glorious, top-end accommodations. To get you started, we review four of our top-rated but lesser-known Paris luxury hotels, including one on Place des Vosges in the Marais.
The Nine Best 4-Star Hotels in Paris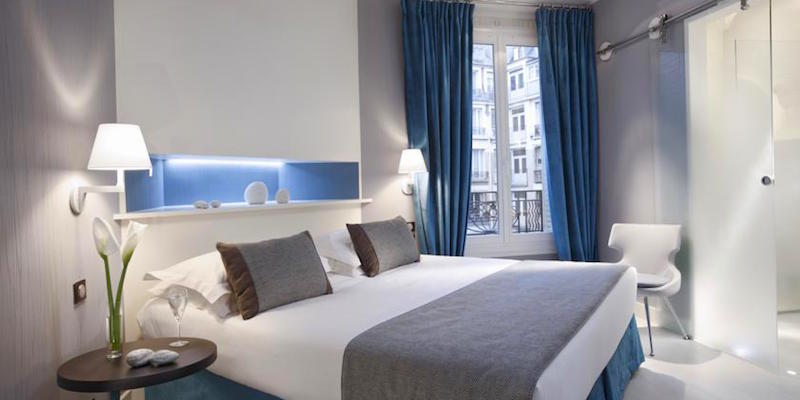 One of the ways the best hotels are distinguished is by the star-rating system. In France, the top tier is the Palace hotels, a level above 5 stars. There's a lot to like about the hotels in those two top rating categories, but we love the 4-star hotels in Paris. Not as famous (or as pricey) as their lofty cousins, they nonetheless offer a level of luxury and comfort that you won't soon forget.
Because Paris is a world destination and one of the top hotel cities, there are a lot of great 4-stars to choose from. So, we took it upon ourselves to put together our curated list of the nine best 4-star luxury gems. We awarded many of them our very top rating of "Superb-Plus!"
The Best Honeymoon Hotels in Paris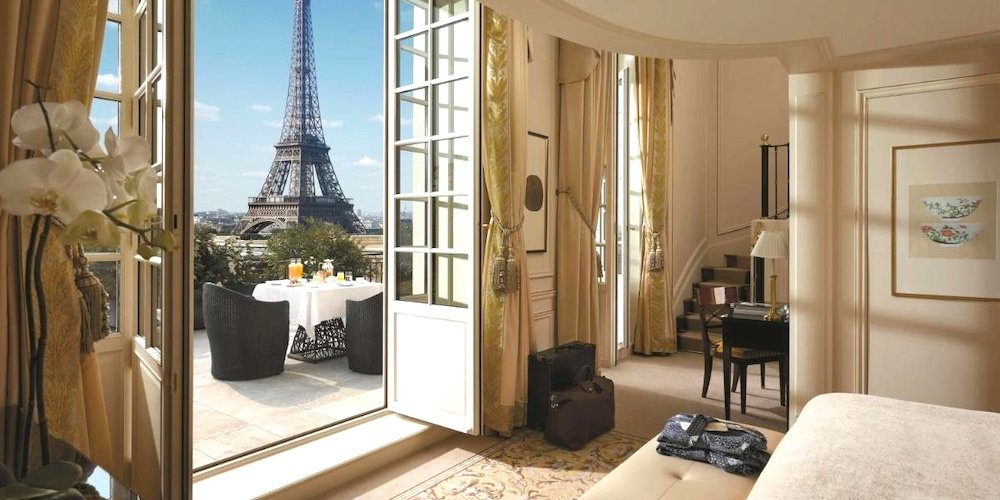 What better place to spend your honeymoon than the City of Love? The planning starts with finding the perfect hotel. There are lots of wonderful hotels here in Paris, so we've narrowed down the honeymoon list to the top five romantic, comfortable, and oh-so special hotels that are just perfect for you and that Certain Someone.

3-Star Hotels In Paris – 10 Of The Best
It's easy to splurge on a 4-star or 5-star hotel and get a great room, superior service, and pleasing ambience. But it takes imagination and a lot of digging to find hotels in Paris that still offer lots of charm and service, but at a more reasonable 3-star rate.
Luckily you don't have to worry about doing all that research — we've done it for you. Let's take a look at our top ten 3-star hotels in Paris, including one in the Marais that we rate "Superb".
Here at Paris Insiders Guide we've reviewed hundreds of Paris hotels and then selected the best of them to recommend to you, our readers. We've created hotel lists that present the top 4-star hotels, the best luxury hotels, even the best budget hotels. Now let's take a look at the hotels our readers actually chose to stay at when they came to Paris during the last year – our travellers' top ten.
The list changed quite a bit for 2019, although all the hotels on it are among our top-rated in Paris. The former #1 moved to #9; a Palace-designated is on the list for the first time; and a brand-ew luxury hotel gains a spot as well. But, what was our readers' number-on choice for 2019…?
The Best 2-Star Hotels in Paris
You won't get a flashy atrium, and there's not going to be a Michelin restaurant, but at our selected 2-star hotels in Paris you will get cheap sleeps, a great location, and good comfort. On our quest for the best cheap sleeps we'll take you from the Marais to Montmartre, from the 12th Arrondissement to the 15th, for the really good deals in Paris hotels.
The Hotels Most Highly-Rated By Travelers
In this unique collection we've compiled the Paris hotels that have received the highest ratings by actual travelers. And it's not just a few people saying it; these are hotels that have dozens or even hundreds of reviews, so you can be confident in the overall rating.
We've narrowed it down a bit more for you, by only choosing hotels that are in the top Paris tourist zones — the real heart of Paris. All of these hotels are rated by us Superb or Superb-Plus! — our highest rating.
Disneyland Paris Hotels
Just outside Paris is the happiest place sur la terre! Although Disneyland is close enough to Paris for an easy day trip, if you want the full experience you'll stay a day or two. For that you'll want a nearby hotel.
There are quite a few hotels in the area, but we prefer to choose one that's either in Disneyland or right next to it. Check out our recommendations.
The Top Family Hotels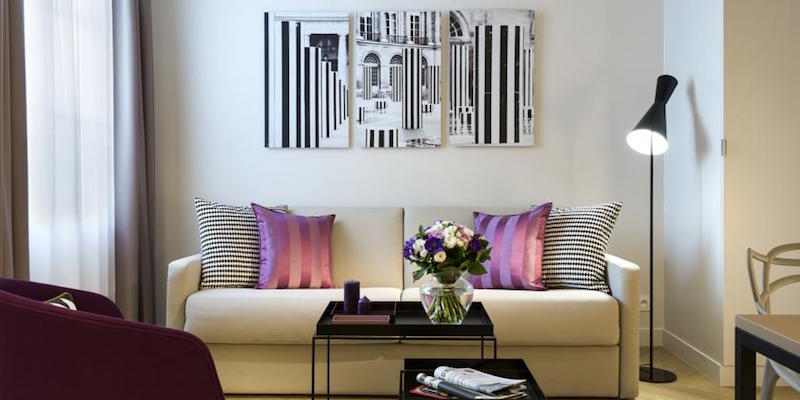 Paris is filled with carousels, parks, museums and toy stores — we think it's a perfect place for families. If you're going with your family, you want to find a hotel with just a little more room, extra beds for the kids, and maybe some special services. And that's just what we look for when we review family hotels. Read our guide to get started.
Oh, did we mention the two great zoos in Paris?
Paris Airport Hotels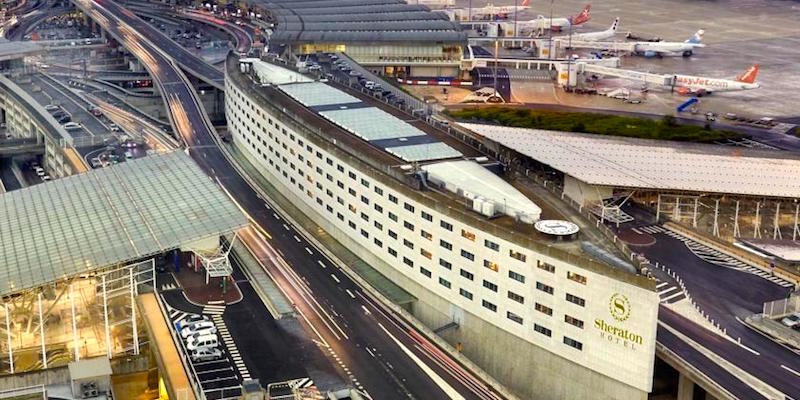 Have an early flight or an unexpected delay? The best airport hotels are convenient, stylish and affordable. And, surprisingly, there are several we recommend, ranging from budget to luxury.
In our our reviews we recommend that hotels that will make your airport sleepover as pleasant as a night in central Paris. (Well, as close as possible!)