The 10 Top Food & Wine Experiences In Paris
The Ten Top Food & Wine Experiences In Paris, The City Of Food
In Paris, food and wine are the cornerstones of la belle vie. So naturally there is a plethora of walking tours, tastings, and cooking classes with a focus on French food or wine or both. Here we present our selection of the best food activities that have been impressing travelers with a taste for the culinary culture of France.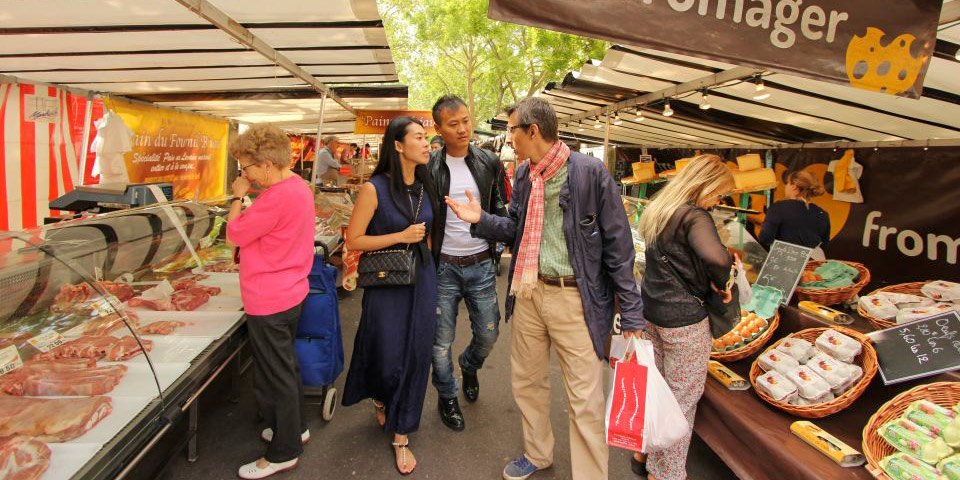 With this activity you not only learn about French foods, not only visit a popular market street, but you learn how to shop for French food and then cook a wonderful and typique 4-course lunch. You start out with a croissant and a cup of coffee before heading over to a popular food market in the Latin Quarter. (When you choose the "Market, Cooking Class & Lunch" option, which is what we recommend.)
You discover how the market works and then shop for ingredients for your lunch. Afterwards, in the cooking studio, the expert instructor takes you step-by-step through the creation of a lunch that includes entrée, plat, fromager, and dessert. Then you sit down with your fellow students and enjoy the fruits of your labour. With wine, of course!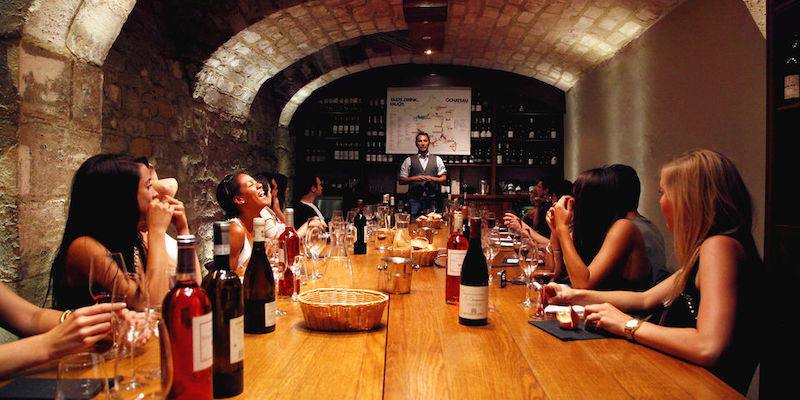 Instead of just tasting wine, pair your wine with cheese, charcuterie, and bread from a prize-winning Parisian boulangerie. It takes place in a lovely wine bar near the Louvre where things kick off at noon. While you are tasting and being introduced to five regional wines of France, you are also sampling artisanal cheese from a master fromager. You learn which cheeses go with which wines and why that is the case. Similarly you taste charcuterie from southwestern France and from Corsica, paring those with red wines.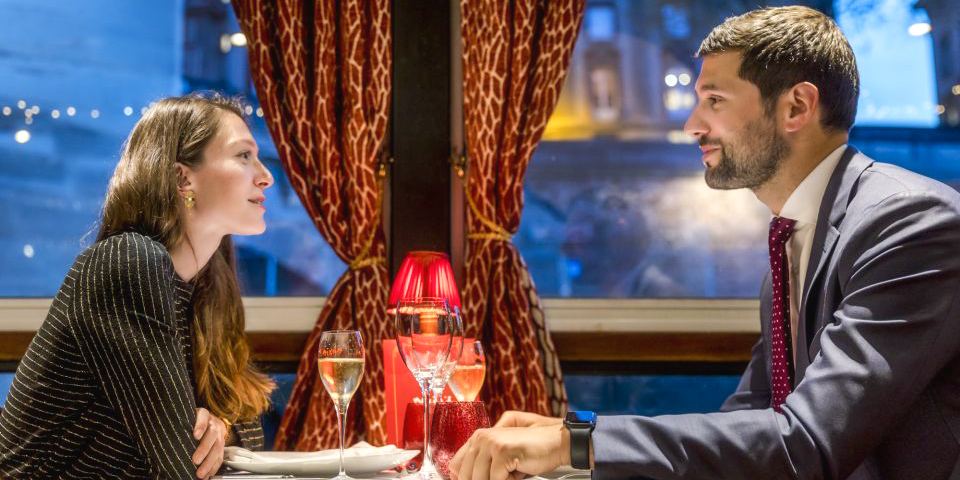 We think you will love this new evening dinner cruise that joins the Seine River with Maxim's of Paris, the Belle Époque bistro that debuted at the 1900 Paris Exposition. On this evening cruise you'll dine on a decadent 3-course classic French dinner made famous at the historic bistro as you admire the lights of the city.
With VIP treatment, including guaranteed window seating for the best views, you'll be immersed in an unforgettable romantic atmosphere. Opt for the two-hour option for an 8 pm sailing.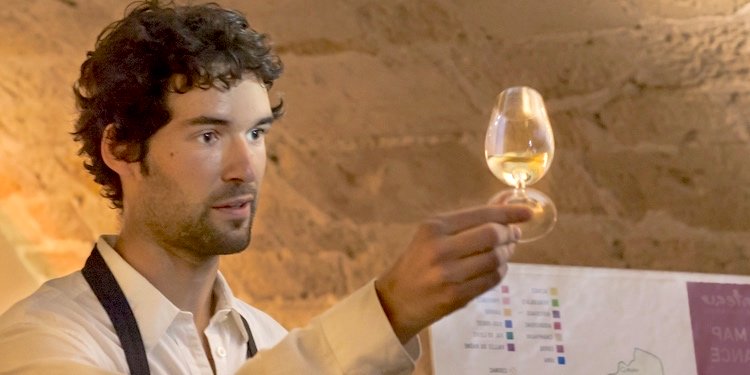 To be in Paris is to be in the center of the best of fine French wine. Wine is a foundation of the French food culture and being in Paris gives you a great chance to learn more about it. And so it makes sense that, completing the trinity of the most popular food activities, is this wine and champagne tasting.
It's the top-rated wine tasting class in Paris — led by knowledgable, friendly sommeliers. It takes you across the wine map of France and lets you taste some of the best of the country. This tasting take place in a wine bar in the center of things, right near the Louvre.
There are some really good options to choose from, including a 2-hour wine and champagne course. Our top preference is the 2-hour French wine and Champagne masterclass with a cheese platter. When else are you going to get the chance to taste some of the most highly ranked wines of France? Seriously. Could you really spend time in Paris and not drink French wine? This is the best way to learn all about it.
After a morning or shopping head on down to the banks of the Seine to board Bateaux Parisiens glass-walled dining boat, where a table has been reserved for your lunch. This is a fun, casual, and affordable way to dine on the Seine River, watching the sights of Paris drift by.
Wonderfully, the extra-large windows on the boat are perfect for seeing those sights. The 3-course lunch offers plenty of options and there is live music as you dine. As you float past the Louvre, Île de la Cite, and the Eiffel Tower, raise your glass to those iconic monuments.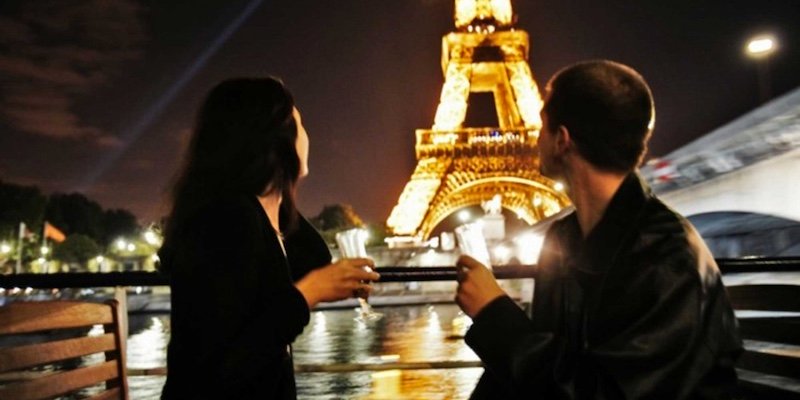 What could be better than leisurely cruising down Paris' famous river, with the iconic monuments and sights passing by? We'll tell you what — cruising down the Seine while sipping champagne! We took this cruise recently and it was delightful.
Instead of sitting in the back of the boat with the other visitors, you're led to a private room at the front. There, a champagne sommelier guides you through a tasting of three different champagnes. Since we've done this tour we can tell you that the champagne flows! Just don't forget to look at those monuments in between sips.
One of the many things we like about France is how often historic buildings and landmarks are put to use on a daily basis. The new restaurant on the Eiffel Tower, Madame Brasseriea is the perfect example of a modern use of an iconic landmark. Dining 200 feet above the city, taking in the leafy views of Paris, you feel a real connection to the city.
And travelers are raving about the service, about skipping the long lines at the Tower, and (best of all) about the stellar 3-course menu served high above the City of Light. Michelin-starred chef Thierry Marx is at the helm to provide a true taste of France. By the way, be sure to choose the option Menu Madame with drinks for champagne, wine and a superior menu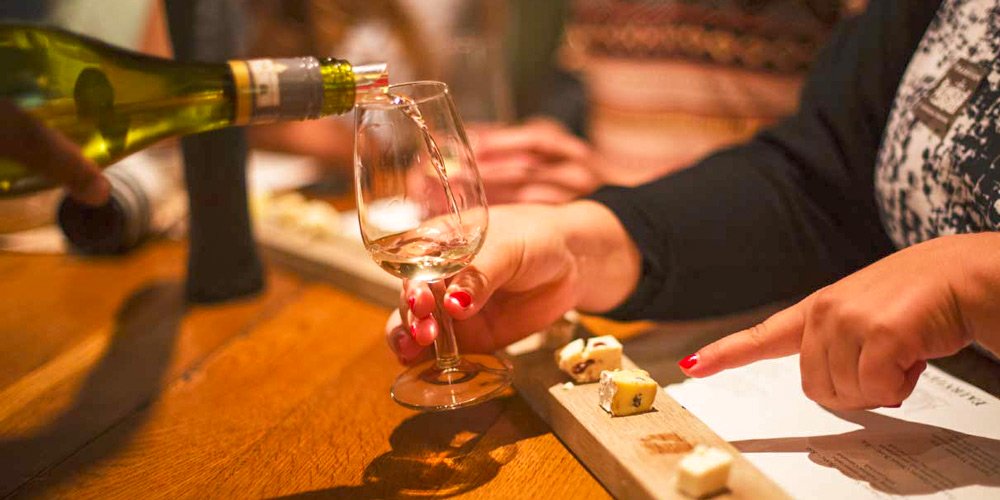 At a fromagerie in the Marais you meet the shop's master affineur (an expert in the art of cheese aging) to learn about the cheese of France, how they are made, and how they are aged to perfection. With the affineur you descend into the underground cave to learn about the maturing cheeses.
In the large aging room you are introduced to Beaufort (a raw cow's milk cheese produced in the French Alps), Etivaz (a hard, raw cow's milk cheese made in the Swiss Alps), and five other cheeses. You learn the history, traditions, and techniques of French cheese production, sampling at every stage. Each cheese is paired with a French wine.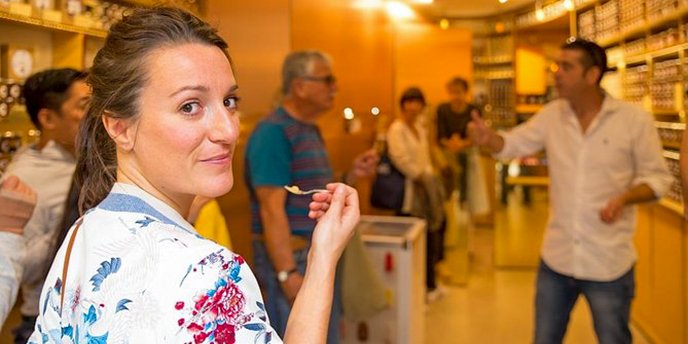 Wander the ancient streets of everyone's favorite Paris quartier with an expert food guide to visit some of the most fantastic food shops in the city. This tour takes you deep into the Marais as you visit (and sample at) a boulangerie, wine shop, epicerie, chocolatier, and more. This is a small-group tour to ensure you get individual attention (and plenty of samples!).
The food-filled three-and-a-half-hour tour starts off at the oldest market in Paris, Le Marché des Enfants Rouges. Morning tours start at 11:30 (so you can sleep in) and evening tours at 5 PM.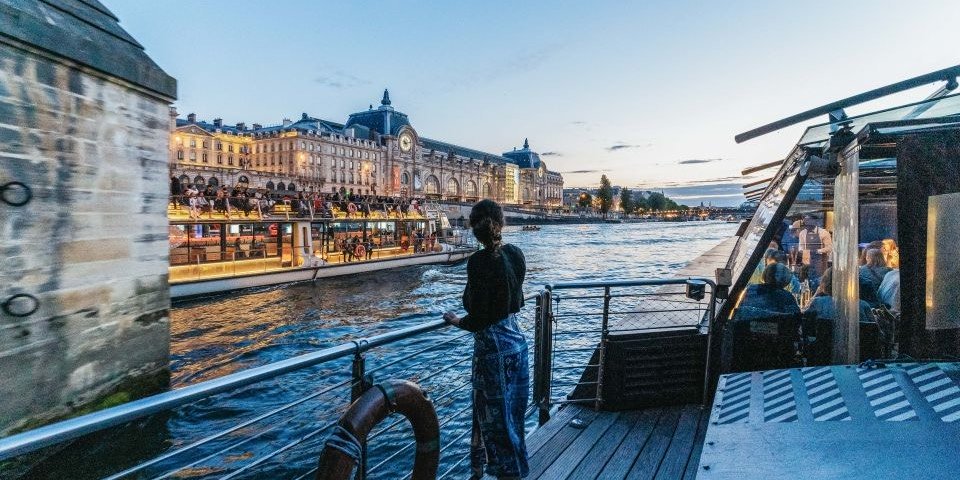 It's no wonder this multi-faceted nighttime activity is the number-one food related activity. It combines cruising along the river while dining on a gourmet meal and listening to live music. You'll find that everything in Paris looks better from a bateau at night. Famous landmarks will pass by as you enjoy a multi-course French meal with wine. You'll want to choose the Service Premier option. We know, we know: it's more expensive! But it gives you the best seating, best meal, and the ultimate experience.