Nightlife in the City of Light – Six Fabulous Ideas
Where better to enjoy an evening out than in the city that practically invented nightlife? Think Moulin Rouge, dining in a romantic restaurant, touring the city when it's all aglow, nighttime Seine River cruises, a cabaret at the Lido. It's no wonder we absolutely love Paris at night. That's when the Eiffel Tower shows off its sparkling cloak and the Seine appears even more romantic as the city lights reflect off its waters.
Cabarets and spectacular music halls exploded in the Belle Epoque, when Paris nightlife really got underway. Quite a few of those places still exist today, although most have been superbly upgraded over the years. Moulin Rouge and Lapin Agile come to mind, both located in Montmartre. To make it easy to plan, and to guarantee a great evening, we recommend a few evening packages that combine dinner with other fun activities, like a private illuminations tour, dinner at a top restaurant, a wine tasting event, or a cabaret show.

The 6 Best Evenings In Paris
A First-Time Visitor's Guide to Paris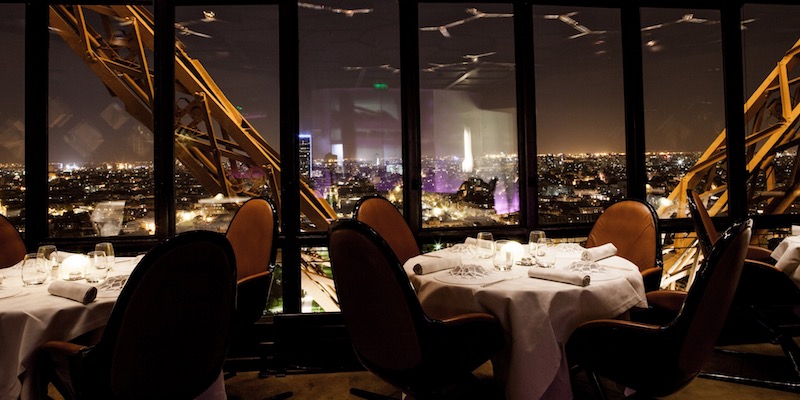 One of the things we love about Paris is that there is so much to do and see — and that;s just as true about the evenings as it is about the daytime. In fact, with such a plethora of offerings, it can be hard to know which to choose, especially for first-time visitors.
So, to help you plan, we've selected the 6 very best evenings in Paris. A nighttime dinner cruise on the river, the cabaret at Moulin Rouge, a mysterious night walking tour, dinner actually on the Eiffel Tower, looking down on the city lights below. We think there's something for everyone. At night. In the City of Light.
The Moulin Rouge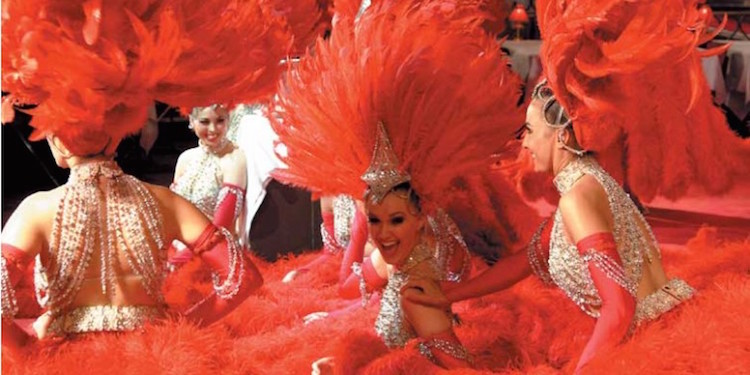 The Moulin Rouge opened its doors in 1889, the same year the Eiffel Tower was built. Along with the Tower, it's still one of the hottest tickets in Paris and the #1 cabaret show in Europe.
Famous as the place where the Cancan was created, Moulin Rouge also achieved notoriety through the art of Parisian painter Toulouse-Lautrec, whose posters of the nightclub helped to spread its reputation. Moulin Rouge is one of those places that every visitor to Paris has to experience at least once.

10 Surprising Facts About Moulin Rouge
Sure, it's a spectacular cabaret and home of the cancan, but did you know that Edith Piaf sang there after the Liberation of Paris in 1945? Or that Moulin Rouge employs 1,500 people? We didn't think so.
Paris at Night – When Memories are Made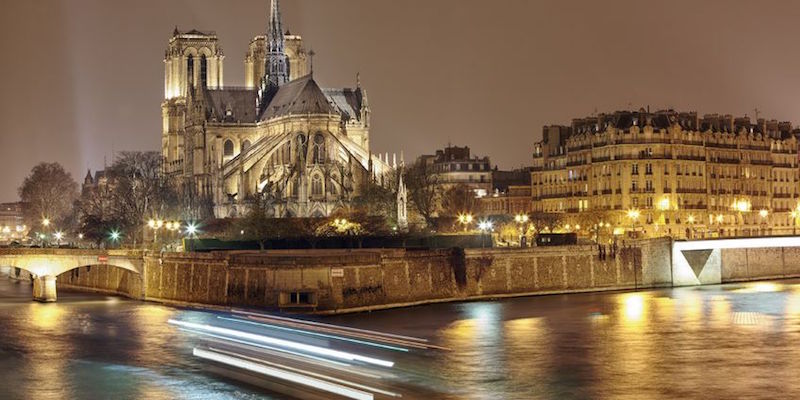 When we're in Paris we like to fill our evenings with memorable moments, because that's what a visit to Paris is really all about, creating memories. So, we like to combine dinner with another activity activity. Or see the city lights at night, from a tower or from the river.
Or perhaps, before dining at a top Parisian bistro, visiting the Louvre at night or wine tasting the Grand Crus of Burgundy. There is a ton of possibilities, and we've picked seven of the best.

Crazy Horse Paris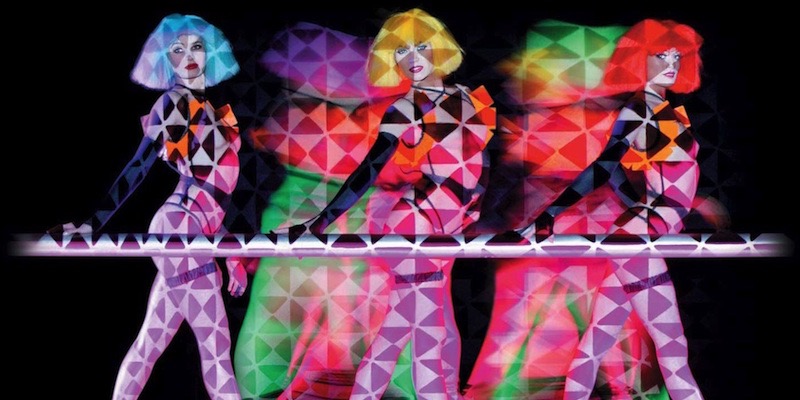 Compared to Moulin Rouge, Crazy Horse is a relative newcomer to the city's nightlife scene, opening in 1951. From the beginning, this club was something different, combining burlesque with magic, dancing, and complicated choreography. Today Crazy Horse continues to integrate new acts, news ideas, and the latest trends in art and fashion.
We reveal more about Crazy Horse as well as the two best ways to visit.
The Lido de Paris Cabaret
This elegant and sophisticated night spot is located on the most famous street in the world, Champs-Elysées. With its intricate shows and great dinner service, the Lido strives to out-spectacle them all.
There's been a cabaret here since the Belle Epoque period at the end of the 19th century and, seventy years after its re-creation as Lido Paris, it remains one of the most popular cabarets in the City of Nightlife. And the shows are indeed spectacular.
Explore Paris at Night & Dine in Style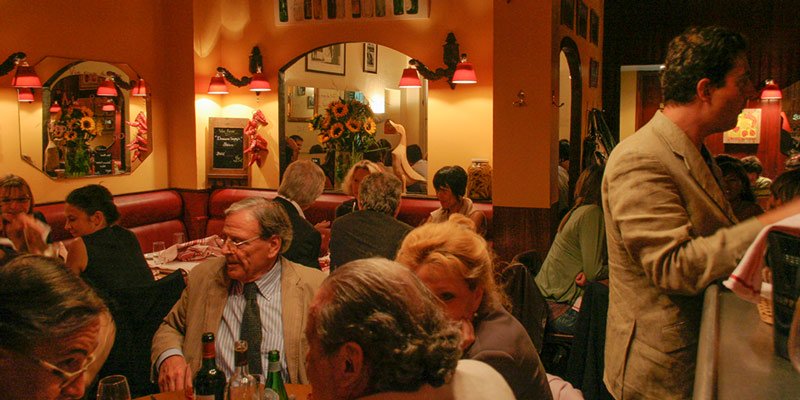 You know it's going to be a good evening when you private driver meets you at your Paris address for a 2-hour illuminations tour of the City of Light. Night is, after all, best time to see the city in its glory. It's also the best time to dine in a city filled with great restaurants and bistros. So, you will also have a table reserved in a very special restaurant.
Our Paris Concierge has created some magical, memorable evenings. Read about all the great evenings available.

Private Illumination Tours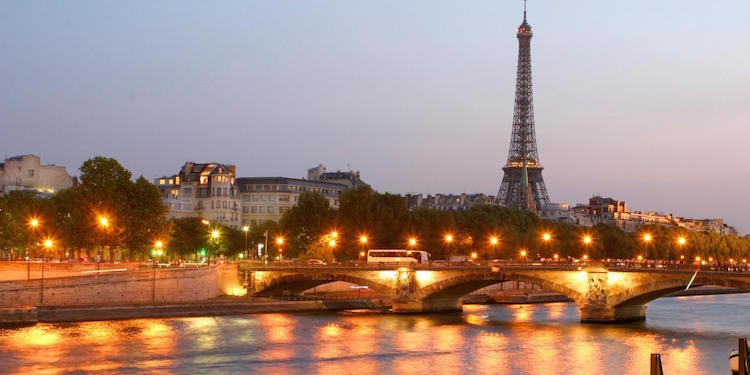 Private tours of Paris by night are a marvelous way to end a great day in the City of Light. Night is when the buildings and monuments show off their best, sparkling with light. And speaking of sparkling, wait until you see the Eiffel Tower at night!
In our reviews of private nighttime activities you'll find our recommendations for tours in luxurious automobiles and other VIP ways to see the city illuminations.
The Best Paris Jazz Clubs & Festivals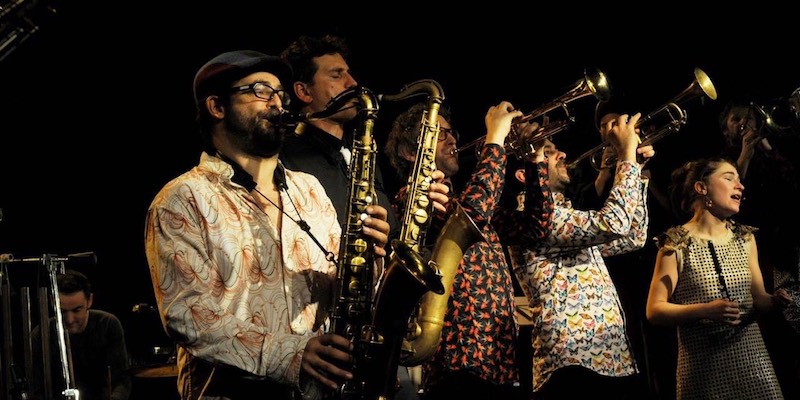 Paris calls itself the Jazz Capital of the World. We're not sure if that's true or not, but there's been a strong intrest in jazz here for a century, and there are great jazz clubs and a few jazz festivals to reinforce the claim. Where should you go for jazz in Paris? We'll tell you all about the top clubs and festivals.