What To Do In Paris While You're Here – Our Guides To The City Of Light
With so much to choose from, it can be difficult (in an enjoyable way) to decide what to do in the City of Fun while you're here. Of course, there's the Eiffel Tower and the Louvre Museum and all that, but here we'd also like to share with you some of the other things we love about Paris.
Paris is home to many cultural activities like ballet, opera and classic music concerts held in some of the most historic buildings in Europe — Palais Garnier, Opera de Bastille, and the Gothic churches. Our goal is to show you how to get inside those landmark buildings and experience as much of Paris as possible.

Our Top 10 Activities in Paris in 2023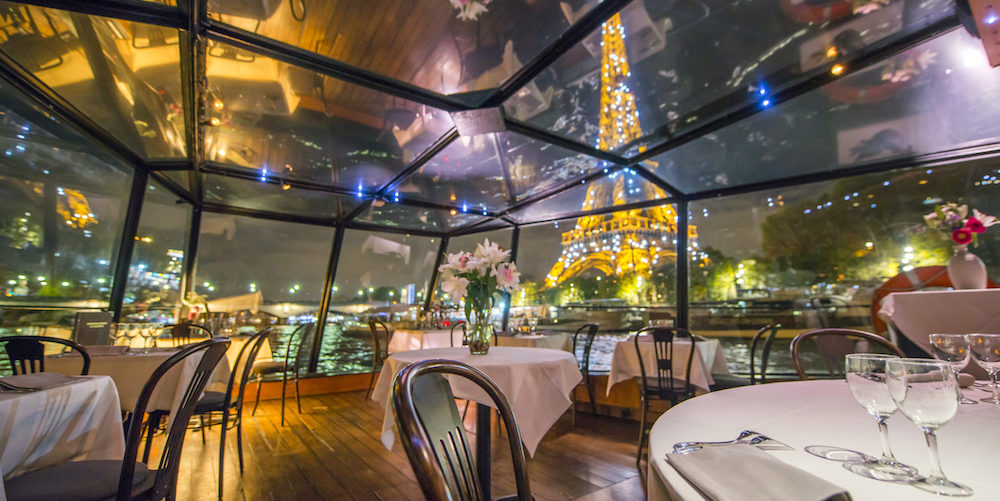 As we said, there's a lot to do in Paris, and it can be a bit difficult to decide what to do with your limited time here. To help with your planning, we've compiled this list of the 10 top activities booked by visitors for 2023. From a romantic dinner cruise along the Seine to skipping the lines at the Louvre, these tips will make your visit easier and way more enjoyable.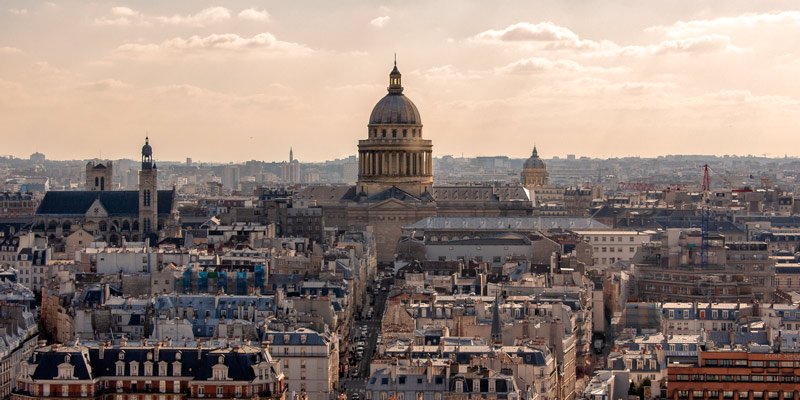 If you're new to Paris, the best way to explore the historic Latin Quarter is to sign up for one or two guided activities. It's a quick way to find your way around and to learn about the neighborhood. There's so much to see here — Jardin du Luxembourg, the Pantheon, the places Hemingway stayed and frequented, the open-air markets, the Seine. The list goes on.

The Marais is everyone's favorite neighborhood in Paris and the perfect place to start your exploration of the city. To learn your way around and kick-start your visit sign up for one of these recommended activities in the Marais. There are two great food-related promenades, two walking tours, and a bicycle excursion that reveals the secrets of the Marais.
The Scoop on What's Happening in Paris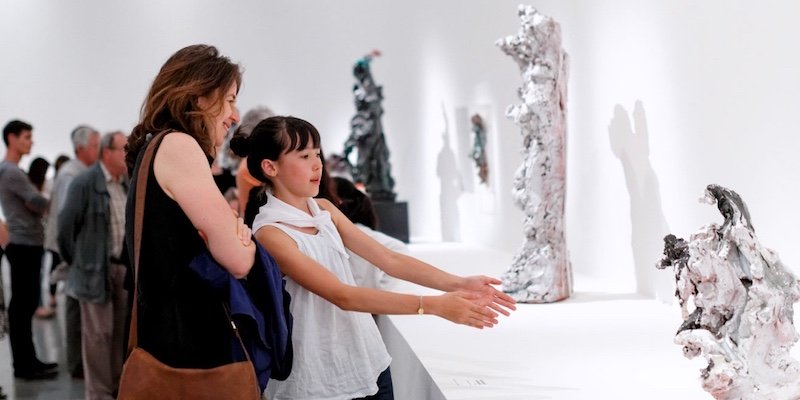 One of the best ways to plan your trip is by finding out what's going to be happening during the time of your visit. Every month we organize all the best activities and events into a handy monthly calendar. It's the one place to go to discover what's on — current things to do, ballets, concerts, museum exhibits, and other events.

First-Timers Guide to Activities in Paris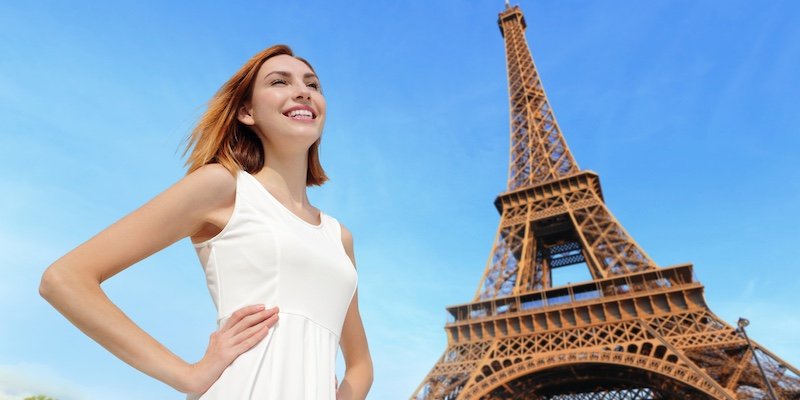 There are a lot of things to do and see in Paris,and when you're coming to the city for the first time (or you haven't been here for a while) it's sometimes hard to know which activities to choose.
If that's you, we've got help — our handy guide to the Paris attractions that first-time visitors don't want to miss. The things you're going to talk about when you get home. The things you'll remember for years to come. So, come on, let's do Paris the easy way!
The Top 10 Ways To Skip The Lines In Paris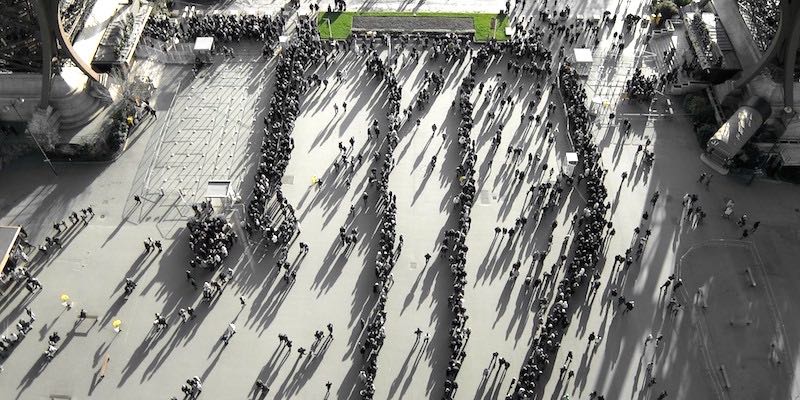 Paris, as you know is a very popular and very busy place — so it makes sense that there are going to be lines — long lines — at the most famous monuments and museums. As you know, our #1 goal in life is to avoid standing in lines. Luckily, there are quite a number of things you can do to skip past the queues at some of the most popular places in Paris — by joining a skip-the-line guided tour.
We'll share our best ideas and the best activities that save you time in Paris by getting past the lineup. We call it "Eiffel Without Effort".

Ballet, Opera & Classical Music Concerts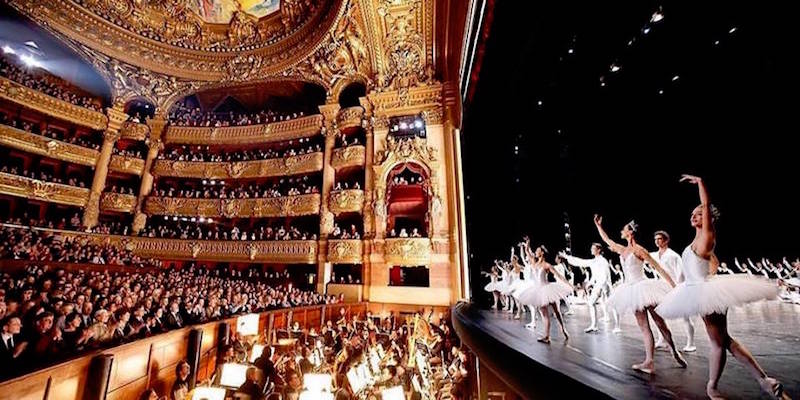 Beyond art, museums and monuments, Paris culture lives in opera, ballet and classical music concerts held in historic venues. Attending a cultural event in Paris will get you inside many landmark buildings that otherwise you would just walk by.
There's the majestic Palais Garnier, the modernistic Opera de la Bastille, or a classical music concert held in one of the city's beautiful historic churches and cathedrals. It's easy to buy tickets on-line, but you need to do it in advance, before you leave home. Our readers' absolute favorite venue for classical music concerts is the Gothic masterpiece La Sainte-Chapelle. Hear Vivaldi, Bach and other master composers surrounded by gilt, stained glass, and Renaissance architecture.

Classical Concert Resources

Paris is amazing any time of year. But, spring! April in Paris, Paris in the springtime, the beat goes on. There's something special about being here as the days warm up and lengthen; the plants and trees start to bloom. There is a lot to do in Paris in springtime, and we think these are ten of the best of them.
The 9 Most Romantic Things to do in Paris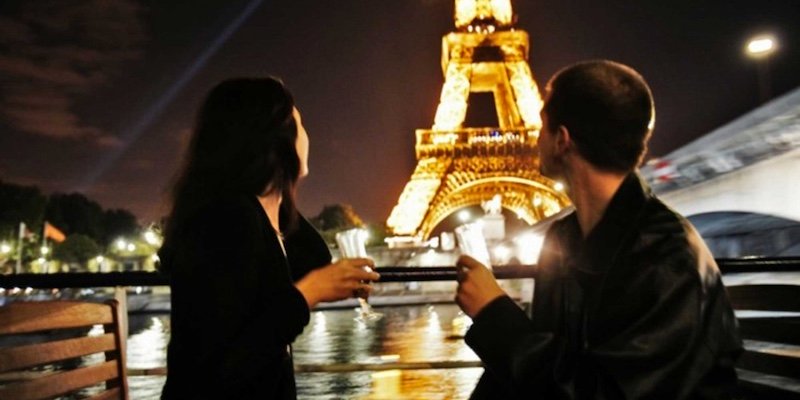 Here in the City of Love it's not hard to find romantic things to do and see with your special someone. To make the romance even easier, we'll share our top nine romantic activities in Paris, including dinners for two, nighttime tours in vintage automobiles, chocolate guided tours, and lots of champagne!
Get to Know Paris From an Open-Air Bus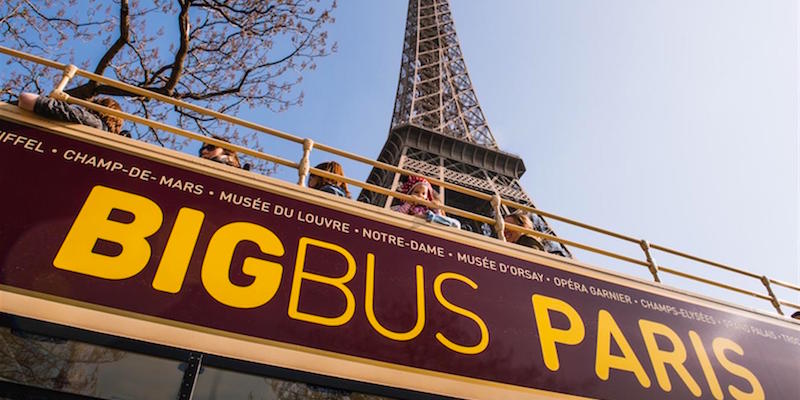 For first-timers and those who just want to have a fun experience, we like the hop-on open-air bus tours. You really get a feeling for Paris in just a short time. And the buses go all over the place, so you can see a lot. The great thing is that you can get off whenever you want and then hop back on when you're done exploring that quartier. Sure, it may be a bit touristy, but what a blast.

Romantic Ideas for Proposing in Paris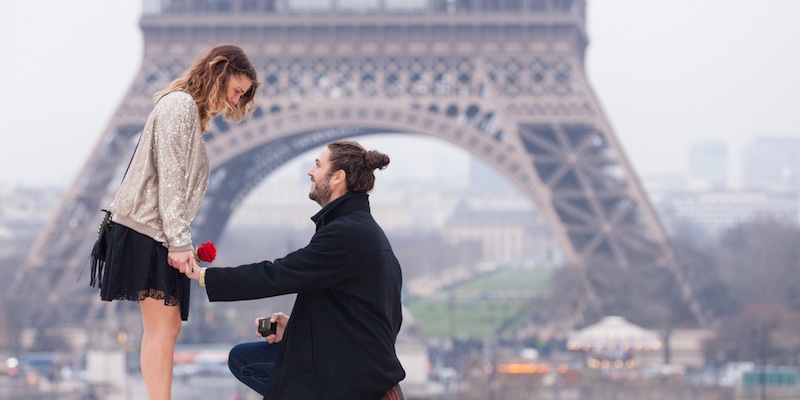 It's the City of Love, so could there possibly be a better place to propose? We don't think so, and we've collected some positively romantic ideas to help get your new life together started. How about this idea — propose during a private horse-and-carriage ride through Paris, complete with champagne, roses, and a professional photographer to capture the moment?
We also like the idea of popping the question during a dinner cruise on a private yacht. But, we're just getting started, so find out more. Did we mention the vintage Rolls Royce?
5 Unusual Things To Do In Paris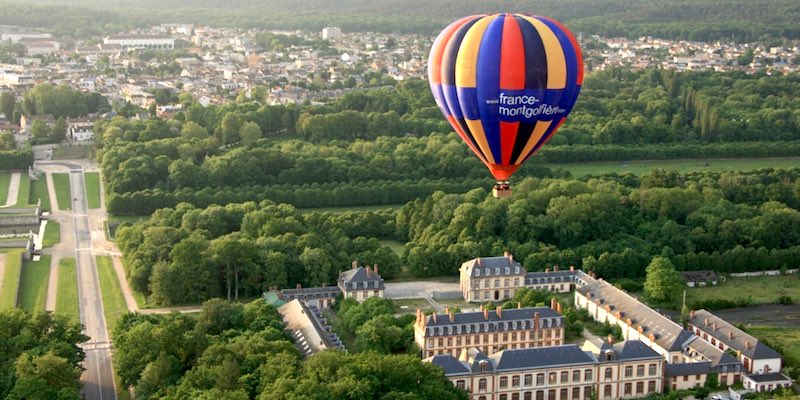 If you've already seen the Louvre, already visited Versailles, already ridden on the open-top buses, what's next? The great thing about Paris is that it is absolutely filled with things to do and see, so you never run out of new choices. And that's true for these five unusual activities that take you beyond the ordinary visitor experience — like a World War II tour of Paris, a hot-air balloon extravaganza at nearby Chateau de Fontainebleau, even cruising around Paris is a vintage Rolls Royce.
Skip-the Lines at the Museums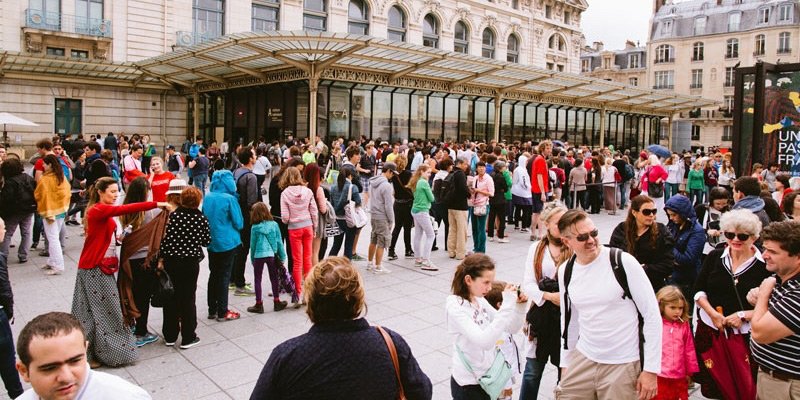 Paris is a busy place, and there are definitely going to be lines at the most popular museums. Long lines, more often than not. If you know us, you'll know that we really do not like standing in line. Hate it, in fact. So we do whatever we can to avoid it.
We've come to really enjoy skip-the-line guided museum tours. We meet the expert guide at the museum door and she leads us past the ticket lines and directly to the most famous works of art. It's not available at all museums, but we certainly recommend you visit the Louvre and d'Orsay this way.

Paris Honeymoon Planning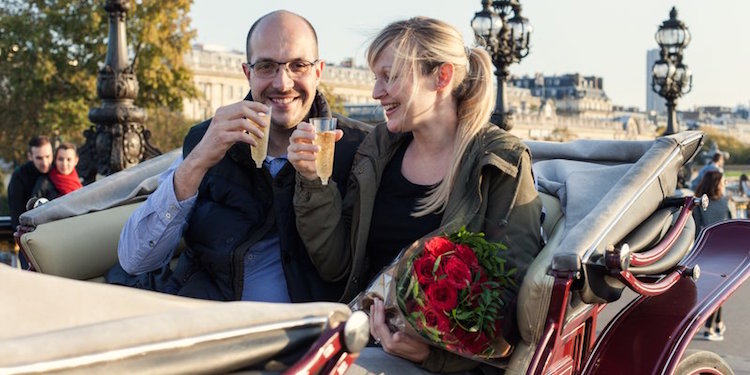 We've told you about the top romantic things to do in Paris, and shared our ideas for proposing in Paris. That's out of the way! So, now let's consider how to best plan your honeymoon in the most romantic city in the world. (Where else would you go?)
You'll want to learn about the most romantic honeymoon hotels, that's step one. But you'll also want to know about the extra-special honeymoon activities like a champagne-fueled horse-drawn carriage ride past the Eiffel Tower, with roses and champagne. Or a romantic dinner cruise on a private yacht. We have nine great ideas for you.
Paris for Kids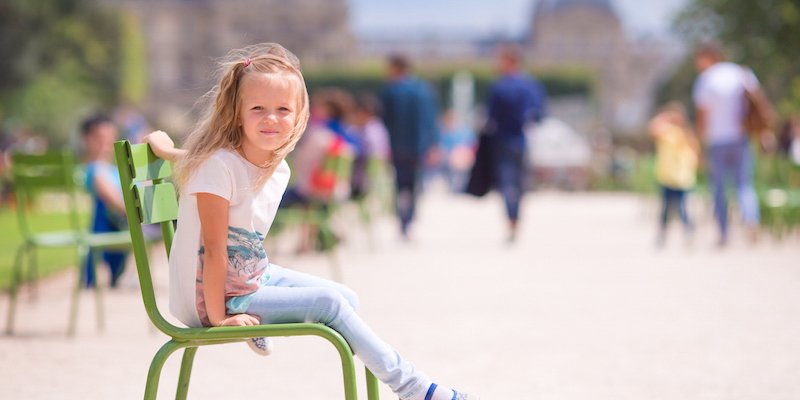 Let's see — we've covered romance, proposing in Paris, and honeymoon planning. It seems the next thing to talk about is what to do with your kids when you take them to Paris. That's is pretty easy, because there's plenty to see and do for children.
We've been traveling to the City of Fun with our son since he was a toddler, and over the years we've sourced some of the funnest places & activities that make kids happy — hands-on science museums and two great zoos top the list.

Paris Zoological Park – Better Than Ever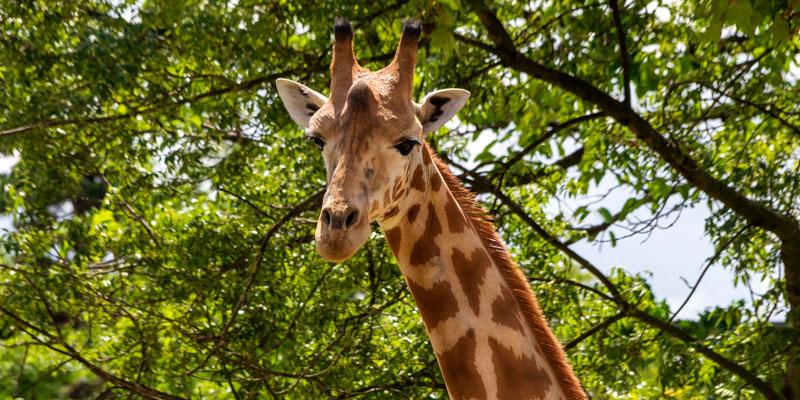 The large zoo on the east side of Paris has been completely remade during a multi-year, 200 million Euro renovation. The Paris Zoo is now a world-class animal park with 40 acres of additional space, cleverly designed biozones, and programs to preserve and protect endangered animals.
Let's take a trip on Metro Line 1 to Vincennes (the zoo provides no parking facilities) to wander the paths, visit the habitats, and marvel at the wildlife.
Shopping at the Iconic Department Stores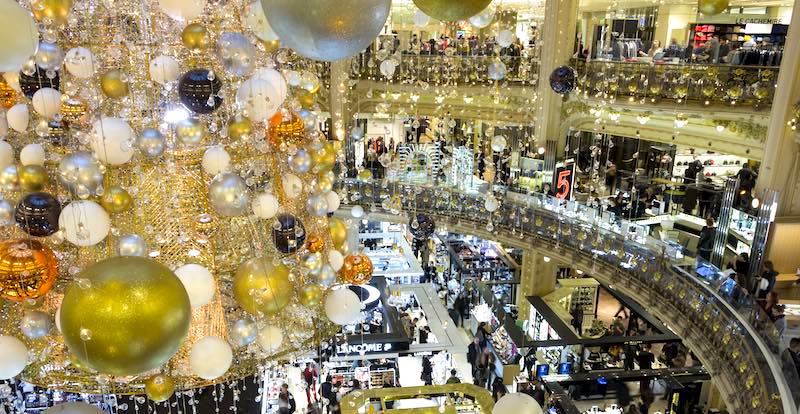 Paris is, of course, a great city for shopping and has some of the finest department stores in the world. In fact, you could say that department stores were invented here. The large department store Printemps opened its doors in 1865 and has remained a popular destination for Parisiens as well as travelers. We'll take you shopping at Printemps and three other fab department stores, including our personal favorite, Le Bon Marché.
Artisan Shopping at Viaduc des Arts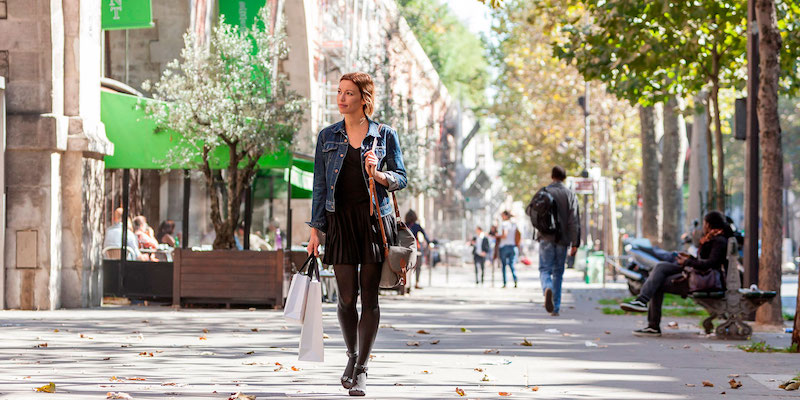 In the 12th Arrondissement, under the brick arches of an abandoned rail line, is a kilometer-long row of workshops and retail spaces featuring some of the most interesting artisans and designers working in Paris today. Creating the Viaduct des Arts revived this abandoned strip and turned it into a fascinating shopping mecca.
By the way, above the arches there is now a verdant pedestrian trail, the tree-lined Promenade Plantée, where there once were railway tracks.