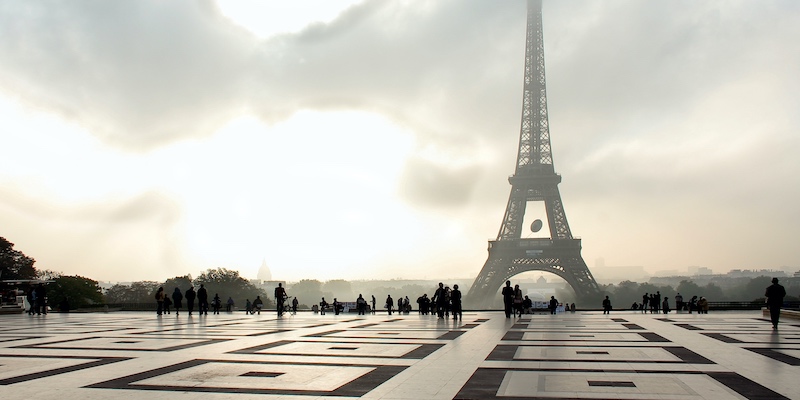 The Eiffel Tower has three observation levels. Level One, at about 200 feet above the ground, is where you'll find restaurant 58 Tour Eiffel and perhaps even a skating rink in the winter. Level Two is up around 400 feet and for many visitors is the main viewing platform. There is where you go to eat at the brand-new Le Jules Verne Michelin-starred restaurant.
If you choose, and if you're sportif, instead of using the elevator you can walk up to Level Two — if you don't mind the nearly 700 steps. (We've done the climb and can say that it is… invigorating!)
It's Level Three, the very top of the Tower (900 feet) that affords the longest views. (Although there are stairs that go to the top, they are not open to the public.) While there are no restaurants up here in the stratosphere, there is a champagne bar. It is Paris, after all!

Hours at the Eiffel Tower
SUMMER
9 AM to 12:45 AM
Last elevator at midnight
OTHER SEASONS
9:30 AM to 11:45 PM
Last elevator at 11:00 PM
EASTER WEEKEND & SCHOOL HOLIDAYS
Closing time extended to midnight

Information & Tidbits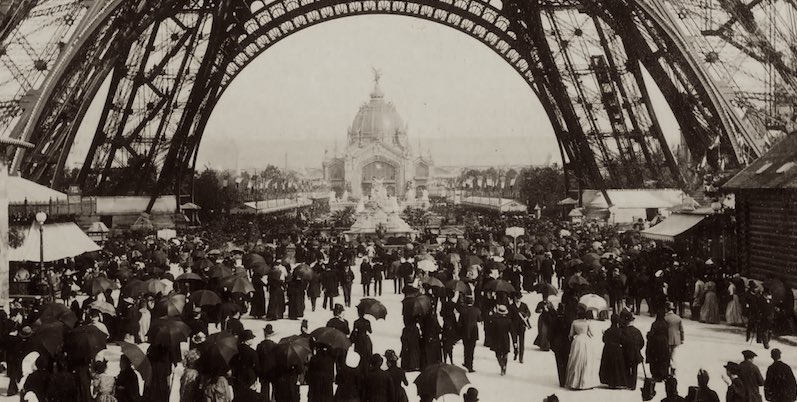 The design for the Eiffel Tower came out of the workshop of Gustave Eiffel, a company most well known at that point for fabricating iron bridges, in France and around the world. The idea came from essentially putting two bridge sections back to back, supporting each other. It was a striking and original idea, nothing like it had ever been seen before.
Of course, not everybody takes kindly to new ideas, and the cultural crowd of Paris hated it, signing petitions trying to stop it, railing against this Iron Lady. Luckily, though, it was built in time for the 1889 World's Fair in Paris and has remained the symbol of the city ever since.
The tower sways slightly in the wind, but don't worry, it was built that way and you absolutely will not notice it when you're on top. The sun, too, has an effect. Metal expands with heat, so the sun not only causes the tower to grow, the sun-facing side of the tower grows more, moving that side of the tower away from the sun by up to 18 centimetres. It's an interesting fact, but nothing that you will be able to detect as a visitor.
There are actually three different shades of paint on the tower. To avoid rusting it's repainted at least once every seven years, adding something like fifty tons of paint weight to the structure.