Valentines Day in Paris 2023 – Sixteen Fabulous Things To Do
There's no shortage of romantic things to do in Paris, and that's especially true when it's Valentine's Day in the City of Love! In a city that's filled with flowers, chocolates, and champagne, we had to work overtime to gather the les plus romantiques places to go, museums to visit, and romantic activities.
Mind you, some things are obvious, like a nighttime dinner cruise down the River Seine sipping champagne. Some of our romantic things to do fly just under the radar — like wandering through the gardens of Rodin's studio, spending the day sampling pastry and chocolate, or castle hopping in the Loire Valley.
Top Activities For Valentine's Day 2023
It's nighttime in Paris and you and that Special Someone are cruising down the most romantic river in the world sipping champagne, watching the lights of the City of Light, and being served a classic French 5-course dinner with live music. There's really nothing like viewing the iconic Paris landmarks from the water aboard a luxury dinner boat. This special holiday sailing is likely to sell out, so be sure to book early.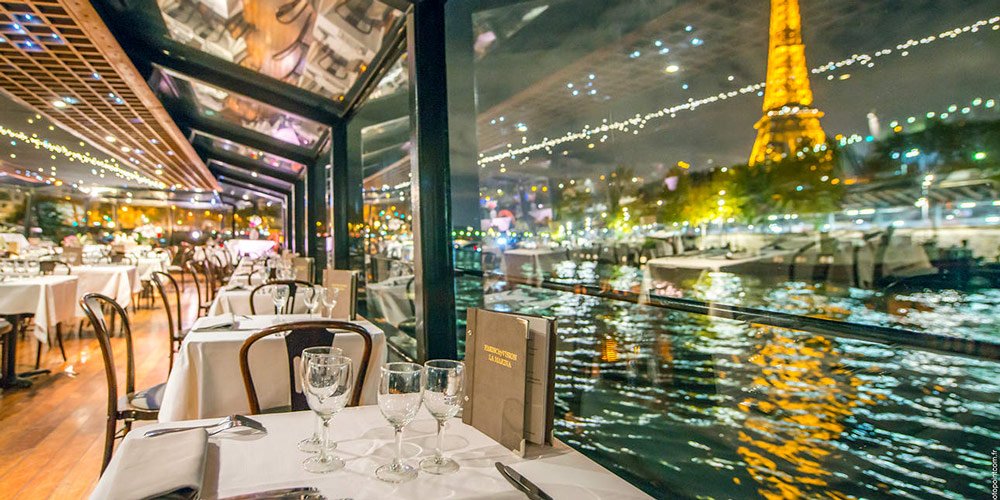 On this most romantic of nights, why not book a dinner cruise followed by a skip-the-line visit to that most famous of landmarks, the Eiffel Tower. It starts when your private driver picks you up at your Paris hotel and takes you on a whirlwind tour of the city.
Next up, a table is reserved for you on a bateau docked at the river. While dining on a classic French meal you view the Paris sights. After dinner your driver escorts you to the Eiffel Tower where you'll admire the glittering city landscape beneath you.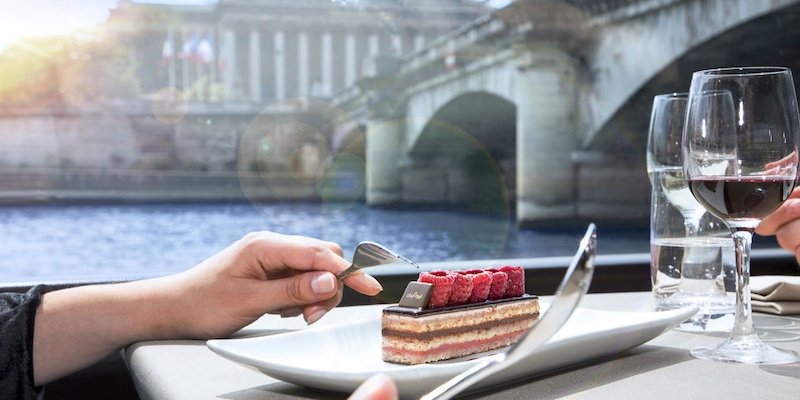 With Valentine's Day evening dinner cruises at a premium, a smart option is to take your sweetie for a lunch cruise on a bateau cruising down the Seine. As you sip champagne and reminisce about how you met, the landmarks of Paris will pass by, creating another loving memory. But hurry, you must book now!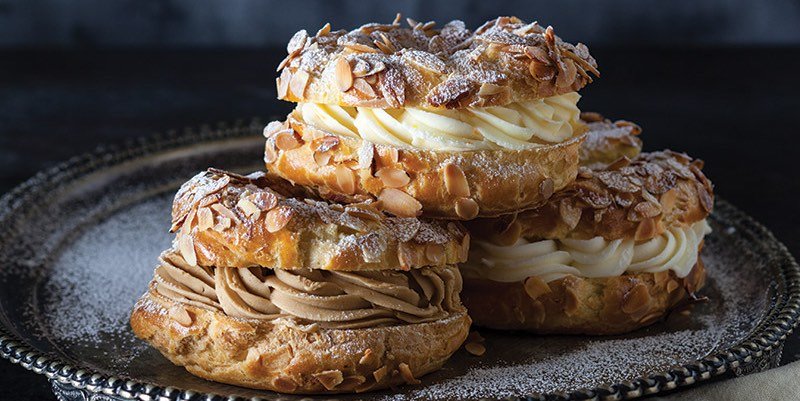 Since chocolate is the official food of Valentine's Day (at least we think so), it seems fitting to wander the cobblestone streets of Paris visiting the top chocolatiers. Nibble chocolates at Left Bank shops as your expert chocolate guide regals you with the history of chocolate in Paris.
Day Excursions from Paris on Valentine's Day 2023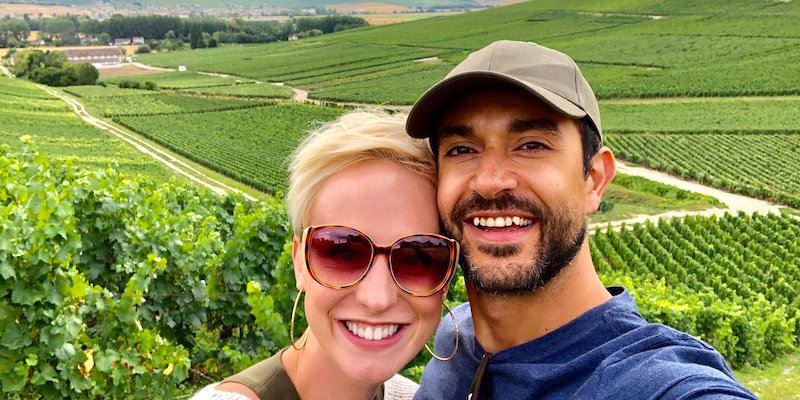 It's one thing to drink champagne on Valentines Day, it's another to visit the area where the bubbly is produced. You can visit this historic wine region on a day trip from Paris. Visit the tasting rooms, the famous limestone caves, and taste numerous types of bubbly. All the details are arranged for you, including transportation and tastings.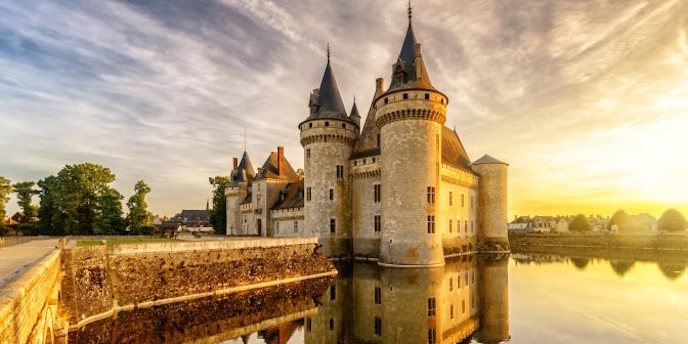 Chambord, Cheverny, Chenenceau. These are the chateaux of legend, all located in the lovely Loire Valley. Visit the stunning Chateau Chambord and cozy up at the 365 fireplaces, climb Leonardo DaVinci's famous staircase, and overlook the countryside from the rooftop. It's an easy day trip from Paris. Includes hotel pickup. Available on Valentine's Day 2023!
Romantic Museums Of Paris
Musée de la Vie Romantique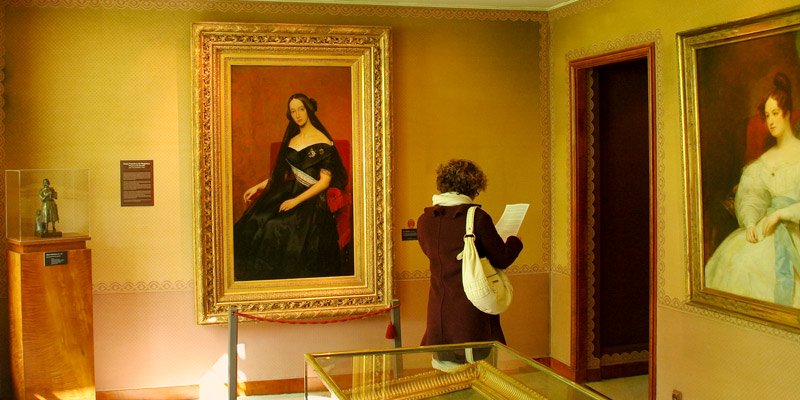 Yep, there's even a museum in Paris dedicated to the romantic life, la vie romantique. After visit to this quaint and lovely museum, it's a short walk uphill to explore Montmartre.
Picasso Museum & the Marais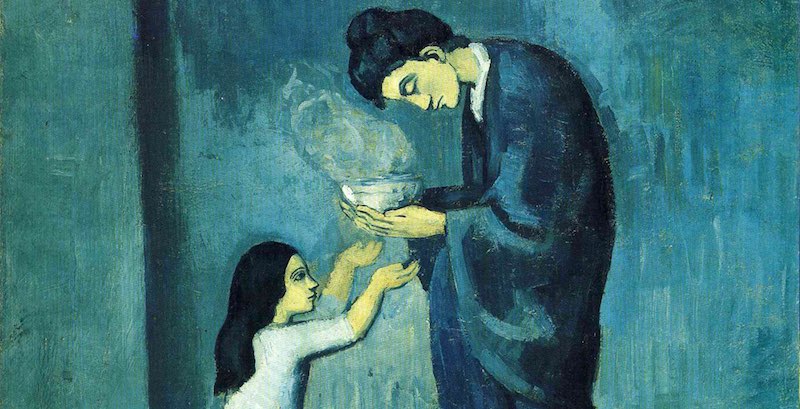 Spend the day wandering the Marais, visiting art galleries, boutiques, wine bars, and a few small museums. And we can't think of a more romantic museum than the lovely Musée Picasso housed in the historic 17th-century mansion, Hotel Sale.
Musée Rodin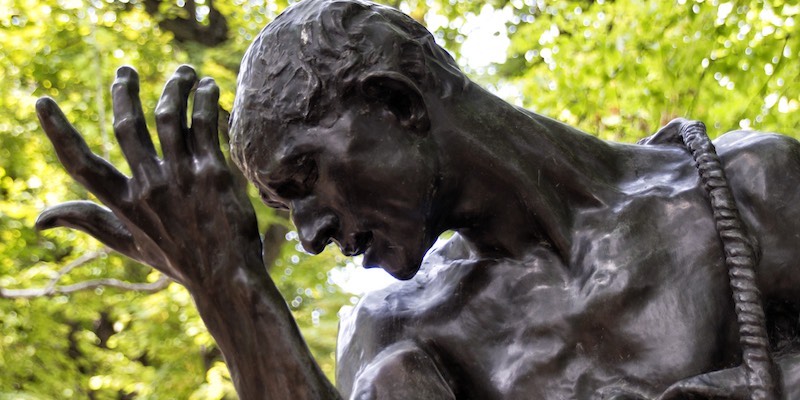 From the man who immortalized The Kiss comes one of the most romantic settings in Paris. Wander through the grounds and studios at Hotel Biron to see the garden that inspired Auguste Rodin. It's where he lived and worked until his death, one hundred years ago, in 1917.
Musée Maillol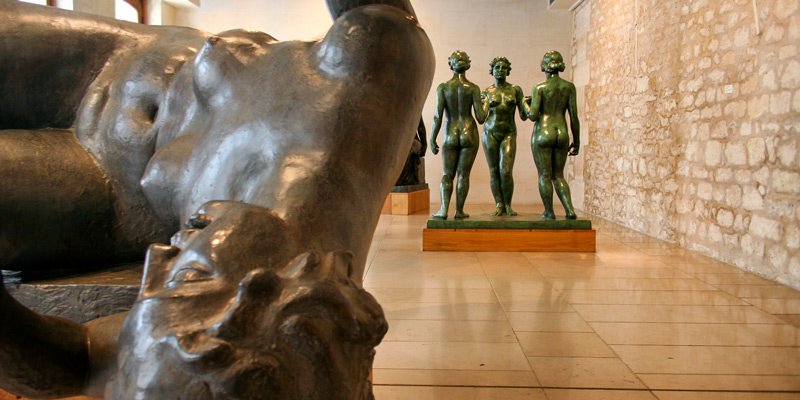 Most first-time visitors to Paris don't realize how many small museums are hidden throughout the city. Musee Maillol is dedicated to the sculptor's fascination with his teenage model, Dina Vierny.
Musée de l'Orangerie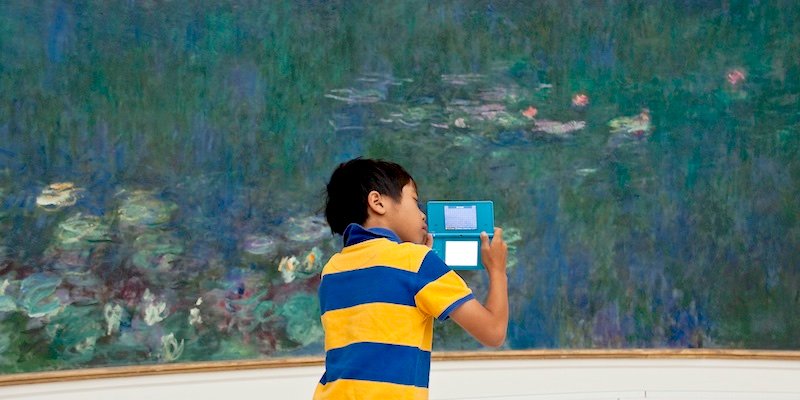 This is the place to see Monet's large-scale masterpiece paintings of water lilies up close and personal, and it's one of the most charming and romantic small museums in the world. The rest of the museum's collection ain't too shabby, either!
Romantic Paris Parks & Valentine Events
Course Saint-Valentin – 2023 Valentine's Day Run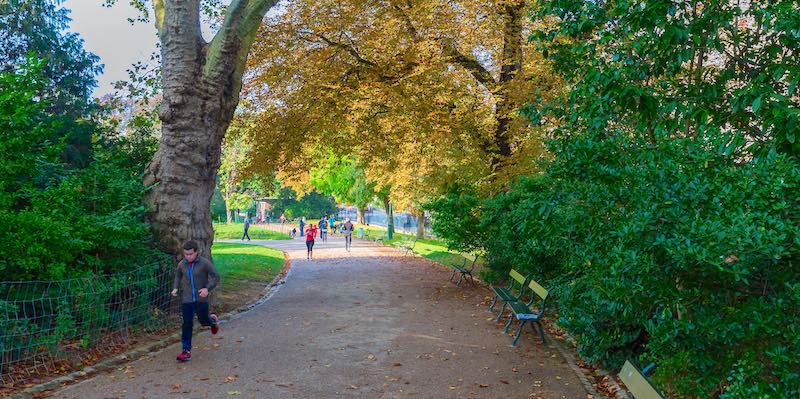 More of a sportif kind of lover? Put on your running shoes and join the festivities in a Valentine fun run.
Jardin de Luxembourg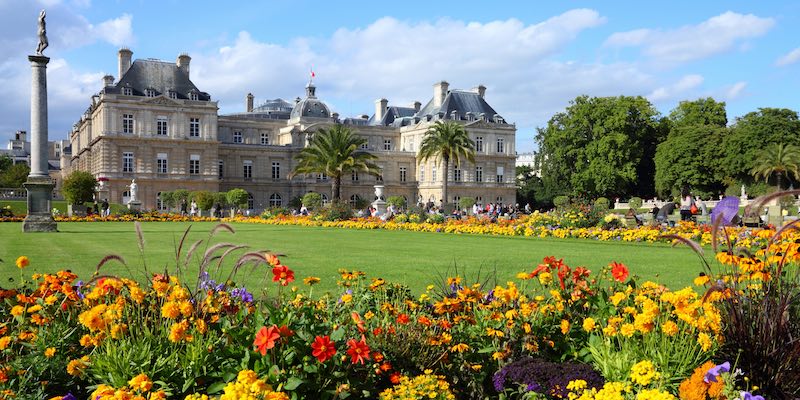 Once the private residence of Marie de Medici, the mother of Louis XIII, today the 55-acre park in the 6th Arrondissement is a haven of peace and tranquility. On any sunny day you'll find hundreds of Parisians in the park soaking up the rays.
Jardin des Tuileries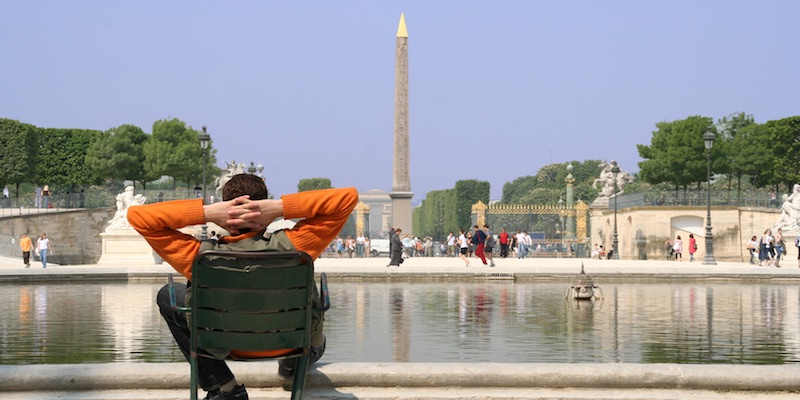 Oh, those Medicis did get around. The Tuileries Garden, tucked between the Louvre and Place de la Concorde was once the Medicis' own private garden. Now, the park is open the public, which of course includes you and your honey. Hold hands and follow the trail of French sculptures.
The History of Valentines Day in France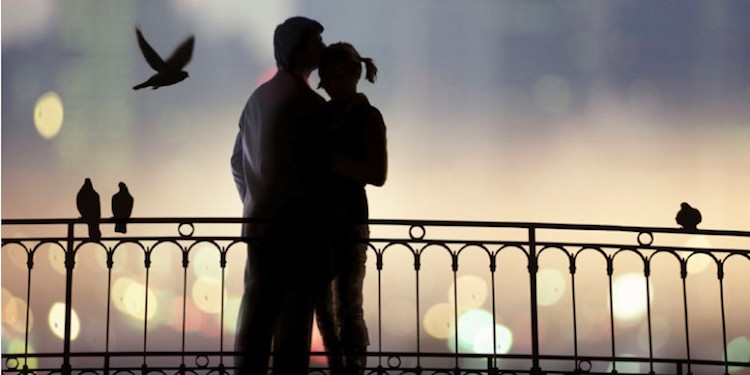 Love, legend, myth. It's really quite difficult to source the real story on how St Valentines day came to be filled with flowers, chocolates, and romance. In France, Valentine cards are cartes d'amities.
It's said that the tradition of writing love letters and cards was started in France by Charles, Duke of Orleans, who wrote the first Valentines card, signing his poem with Your Valentine. This was when he held prisoner in the Tower of London in 1415. During his imprisonment the duke sent poems and love letters to his wife in France.
It later become popular to travel to St Valentin, a quaint village in the Loire Valley. Today you can be married in this city of love, renew your vows, or simply attend the lively Fete de la Saint Valentin.