The Best 2023 Holiday Experiences In Paris – 52 Things To Do In December
If you're lucky enough to be in Paris in December, you'll be rewarded with the most magical events and activities of the year. The city sparkles with a million lights, hundreds of decorated trees line the boulevards, and Christmas markets spring up everywhere. The grandest music event of the season is Tchaikovsky's classic holiday ballet, The Nutcracker. Noël is a busy time in Paris, so be sure to book your holiday activities as soon as you can — tout de suite !
Esprit de Paris – The Top Experiences
Things to Do in Paris December 2023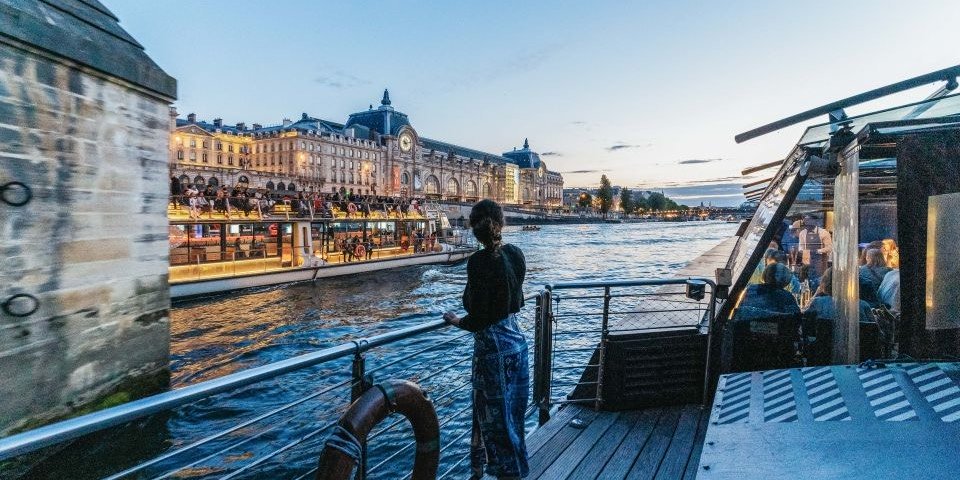 Reserve your place for the Noël version of a Seine River dinner cruise. It's a floating extravaganza as you watch the holiday lights of Paris pass by while listening to live music and being served a classic 4-course French meal. Departure time is 8:30 PM. Be sure to choose the Service Premier option, if available, for the best seating, best meal, and the ultimate experience.
Reserve a table for one of the best Christmas celebrations in Paris — a dinner cruise along the most magical river in the world. Set sail on Christmas evening for a memorable multi-course dinner with all the French touches, starting with a glass of champagne. This special sailing will sell out soon, so book right now.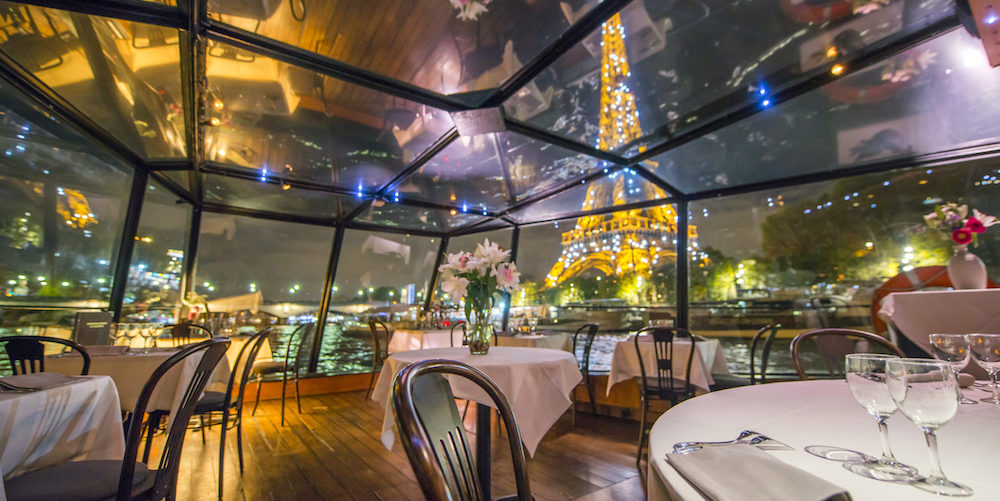 Choose between a Christmas Day or Christmas Eve gourmet meal along the magical river Seine. You can opt for a lunch cruise, an early dinner cruise, or a late cruise at 9:15 on either day. This is something you will remember forever, but these sailings WILL sell out, so book right now…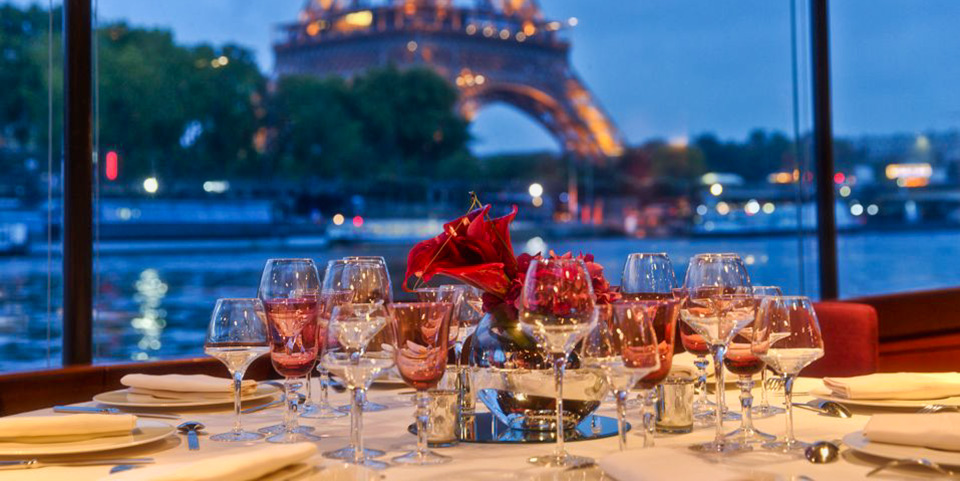 Even better than a normal-night dinner cruise is this five-hour New Years Eve dinner cruise extravaganza with a multi-course gourmet French meal, champagne, and wine. You marvel at the lights of Paris as you dine, and it's all followed by followed by a Paris party to celebrate 2023! Check link to confirm availability, as things tend to change in these unusual times.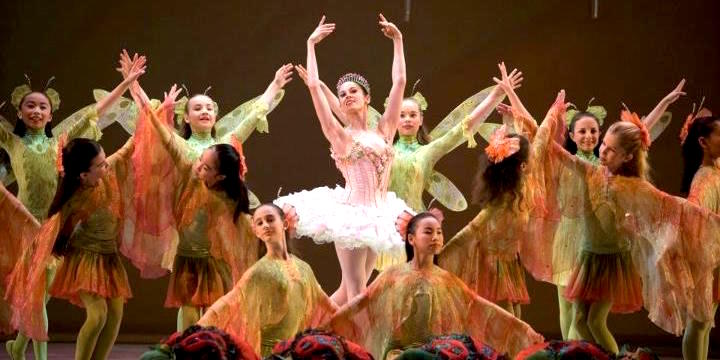 There's really no more magnificent spectacle than this grand ballet performance at Opera Bastille. Seeing Rudolf Nureyev's masterful version of The Nutcracker is something you will never forget. Performed at Opera Bastille in December, including New Years Day and New Years Eve. If you want to see this, you'd better book right now. Like, right now!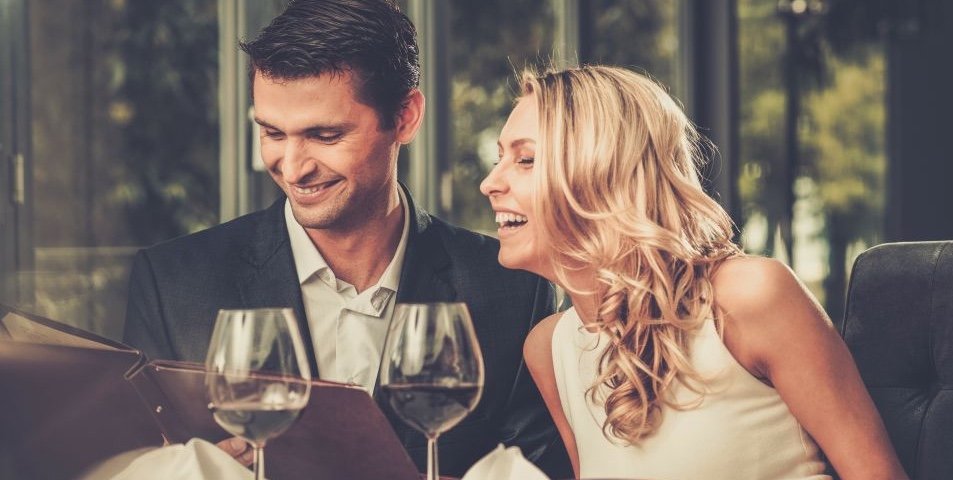 We love this dinner cruise that joins the river Seine with Maxim's of Paris, the Belle Époque bistro that debuted at the 1900 Paris World Exposition. As you sail the Seine you'll dine on specialties made famous at Maxim's while admiring the lights of the city. With VIP treatment including guaranteed window seating for the best views, you'll be immersed in an unforgettable romantic atmosphere.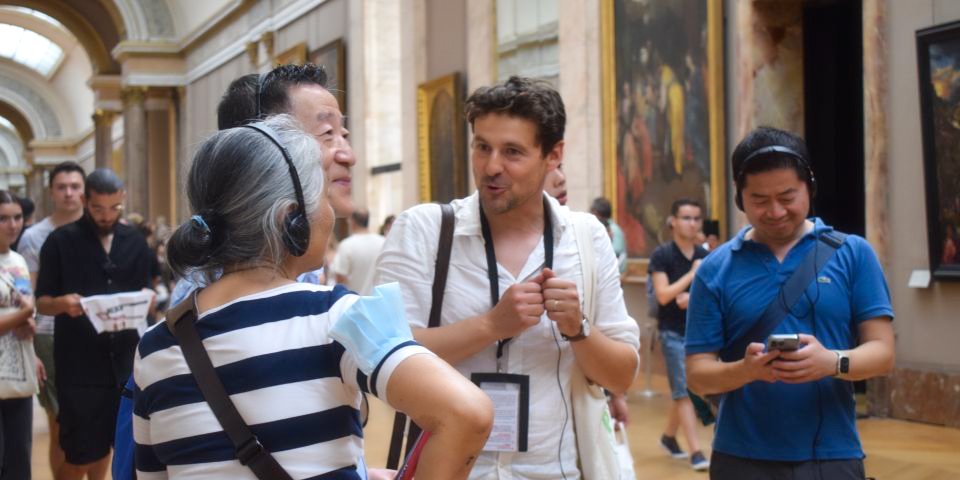 The Louvre is very, very popular, and rightly so, but that means long lineups. Luckily, though, you can skip those line by booking this small-group guided tour, especially designed to feature the most famous works, the ones you must see when in Paris. Don't waste your time or get lost in the mammoth 5,600 sq.m. museum — see it like a Paris VIP.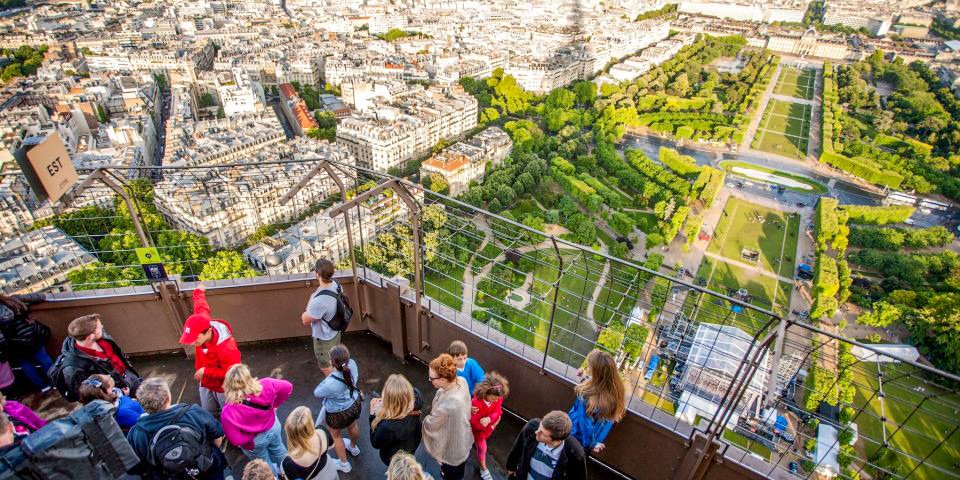 The Eiffel Tower is, of course, one of the most popular attractions in Paris. Hence, there is always a long line. The only sure way to avoid waiting out in the December cold is to book a skip-the-line tour. On these tours you meet up with your guide at the base of the tower and get escorted past the massive lineup to the priority entrance. After the tour, spend as much extra time as you want on top of Gustave Eiffel's Iron lady.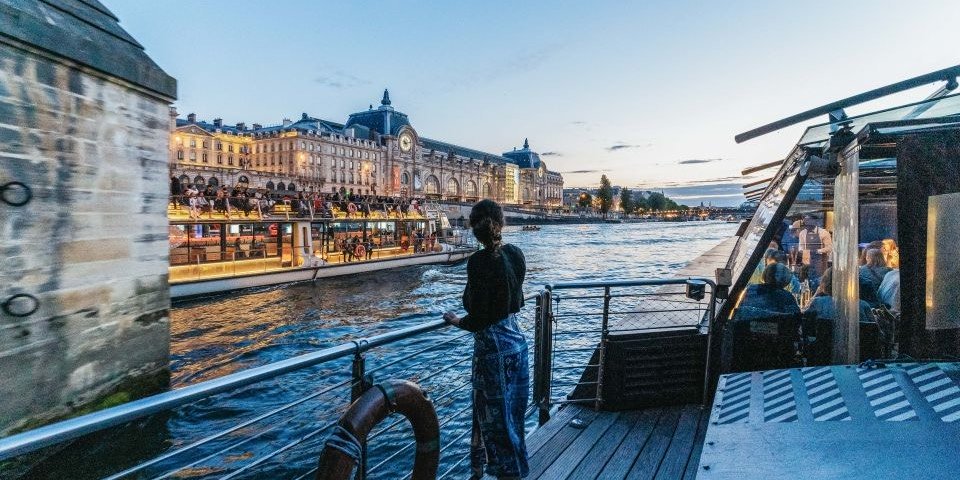 Here's another way to indulge your inner romantic on a magical evening cruise along the Seine, viewing the City of Lights at its most magical. You dine on a decadent 4-course classic French dinner, accompanied by live music on-board, as you float past illuminated landmarks like the Louvre, Notre Dame Cathedral, and the Eiffel Tower. Choose the Excellence option for premier seating and a few extras — like more champagne!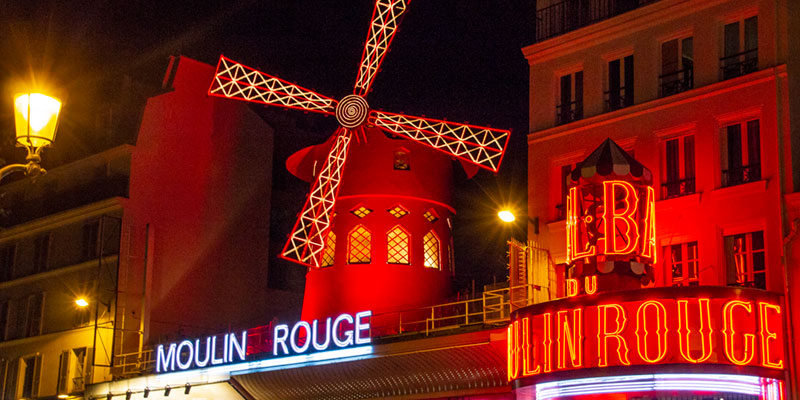 The Moulin Rouge is the most iconic cabaret in the world, and this nighttime extravaganza delivers. Experience the cabaret show where the French can-can premiered. The furious rhythms and scintillating costumes, along with a champagne-fueled dinner, make the Moulin Rouge a must-visit destination. This is an extraordinary evening you will remember for years to come.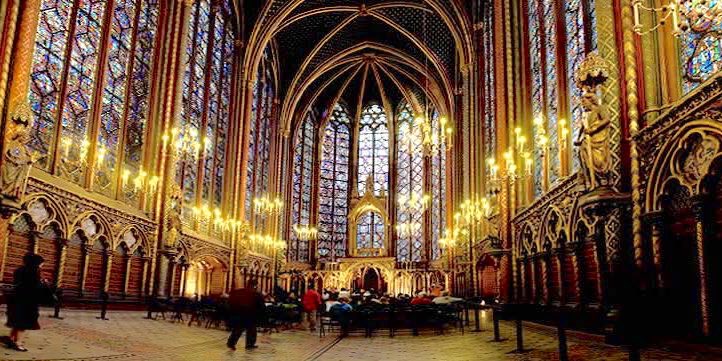 The holidays mean candlelit music performances in historic churches, at monuments like La Madeleine, and even on the Eiffel Tower! The premier cultural event of the holiday season is The Nutcracker, performed by the Paris Opera Ballet Company. December classical music concerts & ballets will sell out soon, so our top tip is to book now!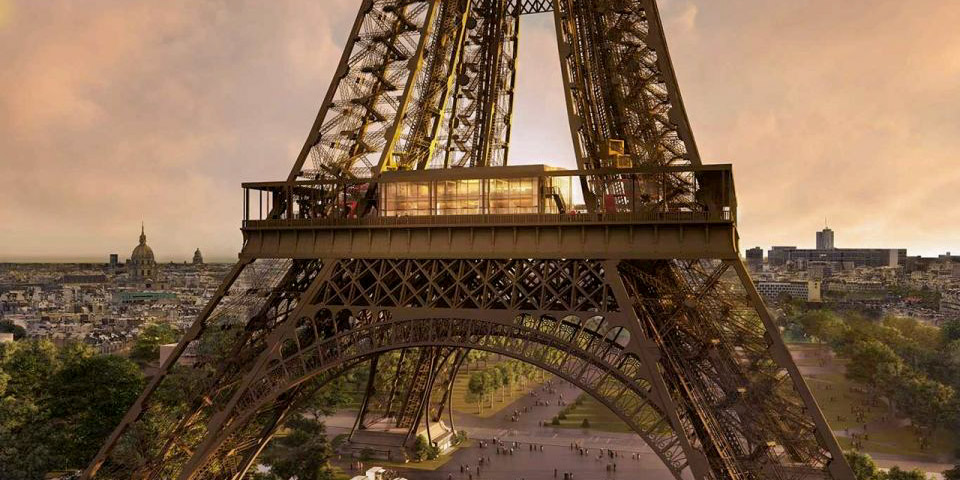 It's difficult to imagine a better place to celebrate Christmas in Paris than on the Eiffel Tower. Rise 200 feet above the city lights to restaurant Madame Brasserie for a seasonal meal with all of Paris visible beneath you. Select the Menu Grande Dame – Paris View option for the best views.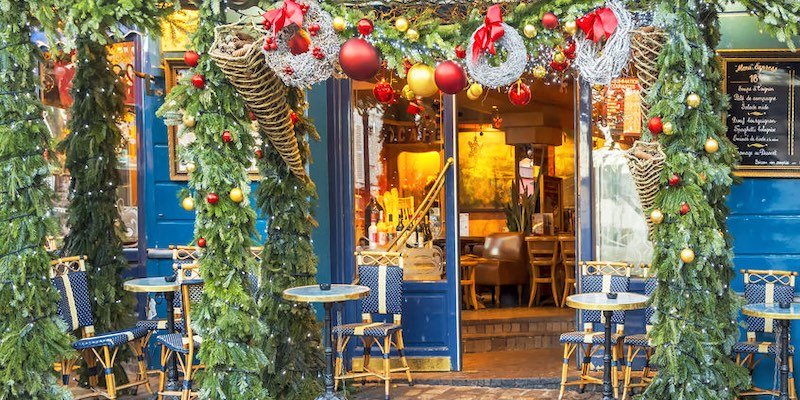 Here's an easy & fun way to enjoy all the seasonal goodness that Paris has to offer. Follow your guide to explore Christmas in Paris in its many forms — the decorations & displays at Galeries Lafayette, window displays in the city's Art Nouveau shops & boutiques, in and out of quaint food and tableware shops, and finishing up at a traditional Parisian win bar for champagne and foie gras. Bonnes Fêtes !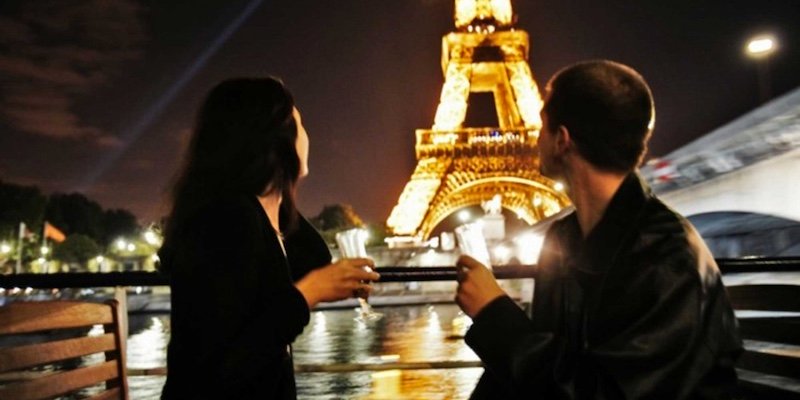 What could be better than a relaxed, champagne-fueled boat ride down the most beautiful river in the world? Well, what about having priority seating at the front of the boat? How about a French sommelier to guide you through a flight of three different types of champagne? Glide past the sights while sipping bubbly and discovering that the best way to see the City of Lights is on a bateau.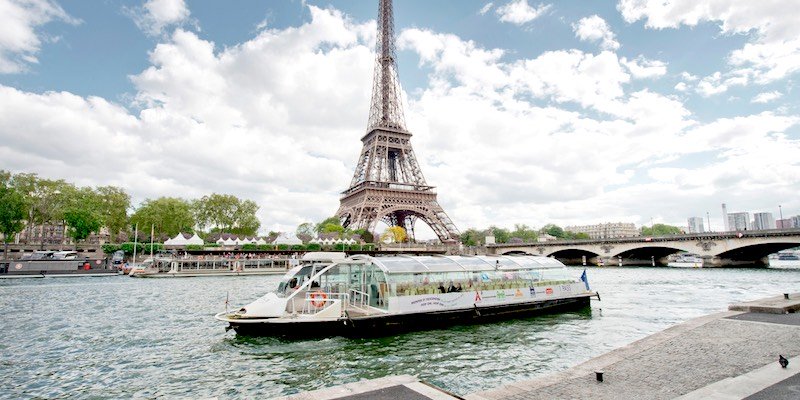 That's right, do Paris in one day! This tour packs a wallop with a combination of Louvre museum tour, lunch on the Eiffel Tower, and a cruise along the city's famous river. A table has been reserved for you at the Tower, where you dine overlooking the sights of Paris. Then, hop on a boat at the banks of the Seine River to see the best of Paris landmarks, riverside. You're not done yet! Visit the Louvre for a guided tour of the world's most famous museum. Whew!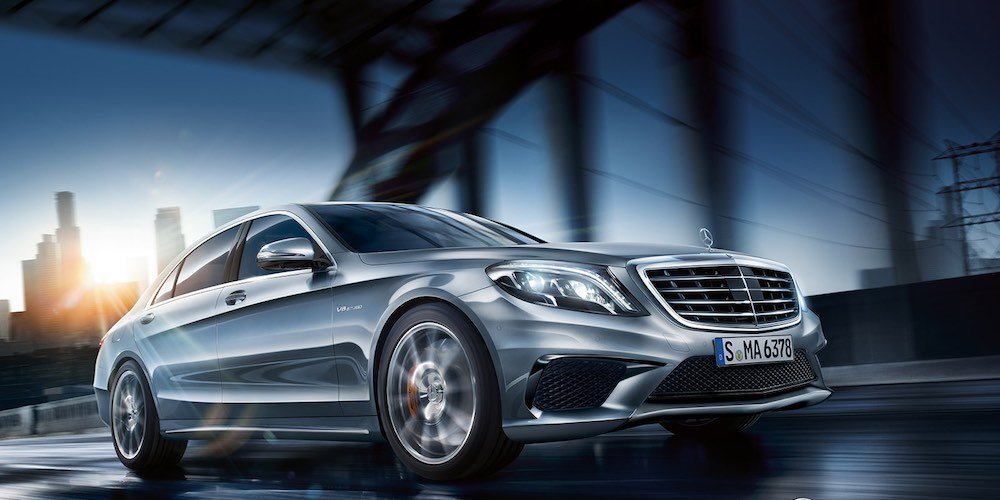 It's a great feeling landing in Paris and knowing what's going to happen. That's why we always pre-arrange transportation from the airport into central Paris. There are shuttles and taxis, of course, but our favorite way is to have a luxurious vehicle and driver waiting at our arrival to whisk us directly to our hotel. There's something magical about starting your trip to Paris with a touch of comfort.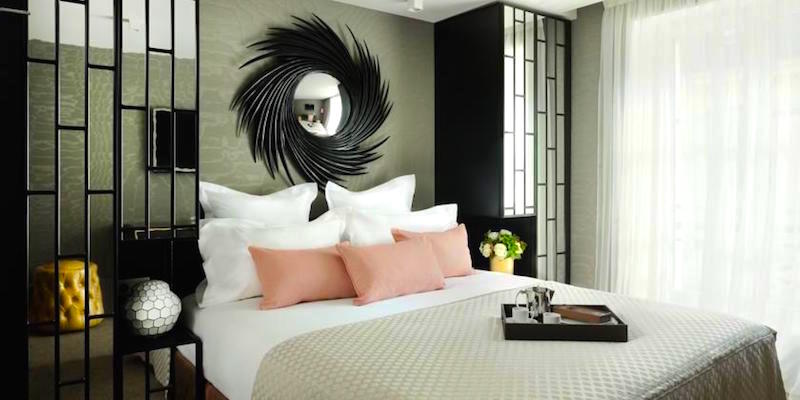 The Left Bank is pretty much everyone's favorite part of Paris. It turns out that this historic and charming quartier is also home to some of our favorite hotels in the city. And it's right in the center of things, with so much in easy walking distance. Discover the very best hotels on the Left Bank, including our #1 top hotel pick in all of Paris.
The Wonders of Versailles
Things to Do in Paris December 2023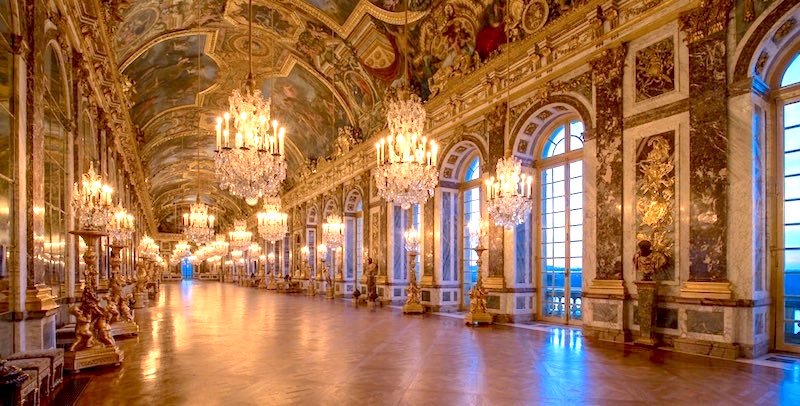 The days starts with your driver whisking you from Paris to the royal estate, where priority access awaits. You head directly inside to experience the grandeur of the chateau. This guided tour includes visits to the state apartments, the Hall of Mirrors, and the Queen's Chambers. Afterwards, stroll through the stunning gardens until it's time to visit the Grand Trianon and Marie Antoinette's fantasy farm. The small-group size ensures individual attention.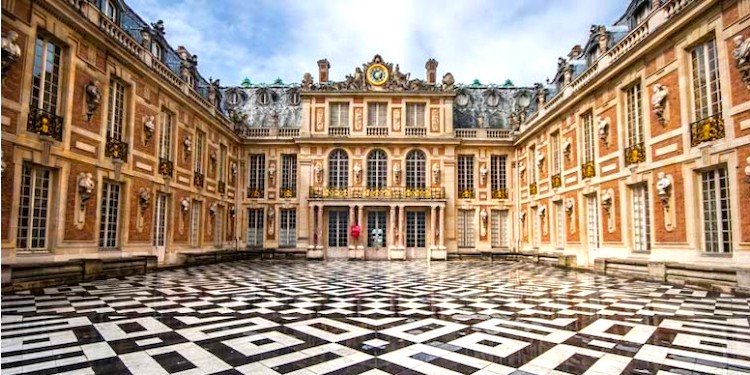 If you don't have a full day to devote to Versailles, we also recommend this half-day tour that includes priority access. You'll breeze by the long lines to experience the grandeur of Louis XIV, The Sun King. This small-group activity is led by an expert guide and includes transportation from central Paris. If you prefer (as we do) you can opt for a private tour, for just you and your group.
Delectable Food & Wine Experiences
Things to Do in Paris December 2023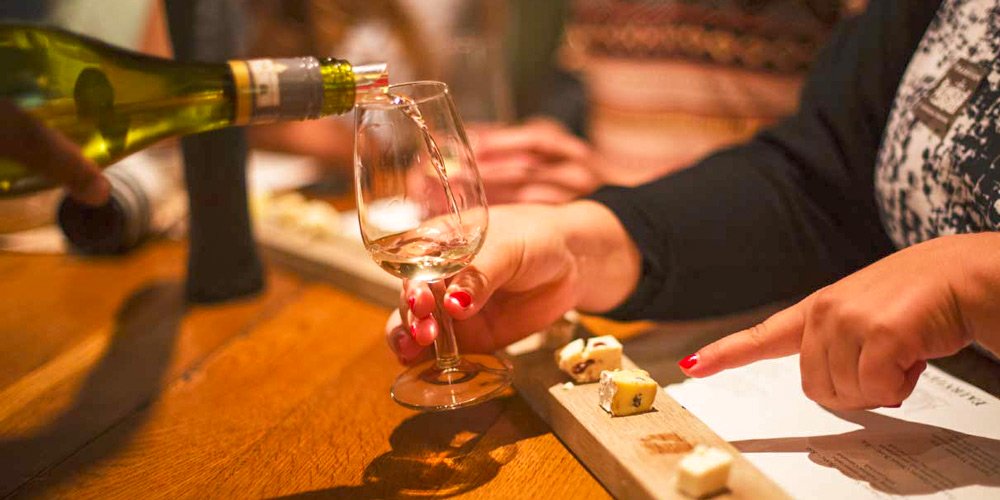 Under the guidance of a master affineur (an expert in the art of cheese aging) you descend into the cheese cellar of a fromagerie in the Marais. Here you learn all about this culinary art while you sample seven classic French cheeses, along with wines — discovering how cheese became one of the most revered foods of France. The small group is limited to 10 to ensure there's more cheese for you.
It's an Insiders secret that the best place to see the dazzling landmarks of Paris is on a boat, cruising along the Seine, sipping champagne while enjoying a leisurely classic 3-course French meal. The menu is a la carte, with wine & champagne compris (included). We highly recommend the Premier Service option, if available, to guarantee you a private window seat and a better menu.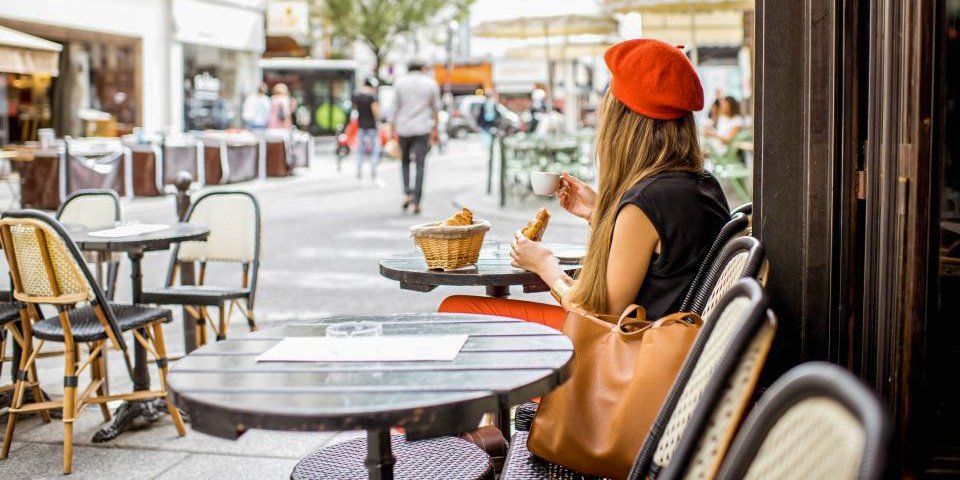 Montmartre, the Paris hilltop neighborhood that once was a village, retains some of that village feel. On this fun walking tour a food-expert guide takes you to the best of the quartier's food shops where you sample crusty baguettes, tender crepes, cured speciality sausages and a glass or two of wine at the many charming wine bars along the route. As you taste your way around the neighborhood you'll also learn about hidden & artistic landmarks of Montmartre.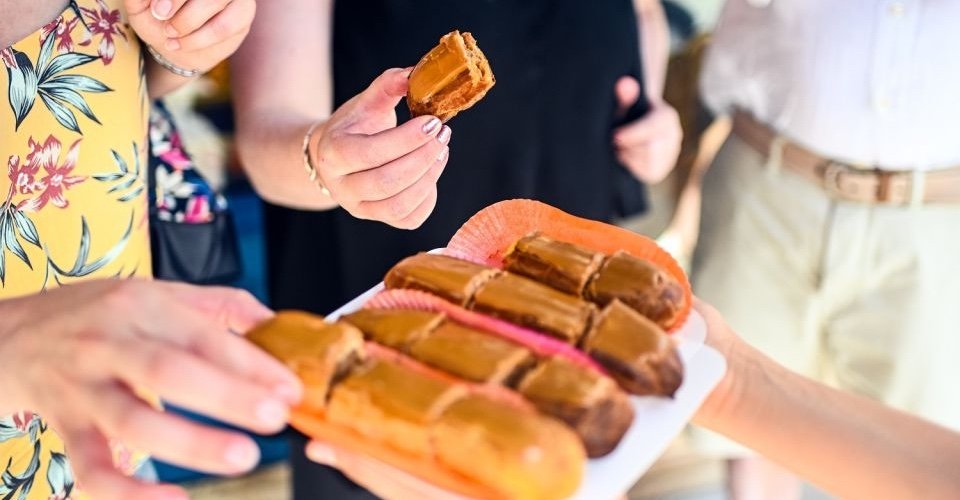 In Paris, chocolate is a major food group. At least that how it seems, what with over 200 speciality (and amazing) chocolatiers. On this tour (our readers' fave food activity) you walk from chocolate shop to pastry shop to chocolate shop in an historic district of Paris and sample all along the route. On a small group tour like this you get hands-on attention at a relaxed pace.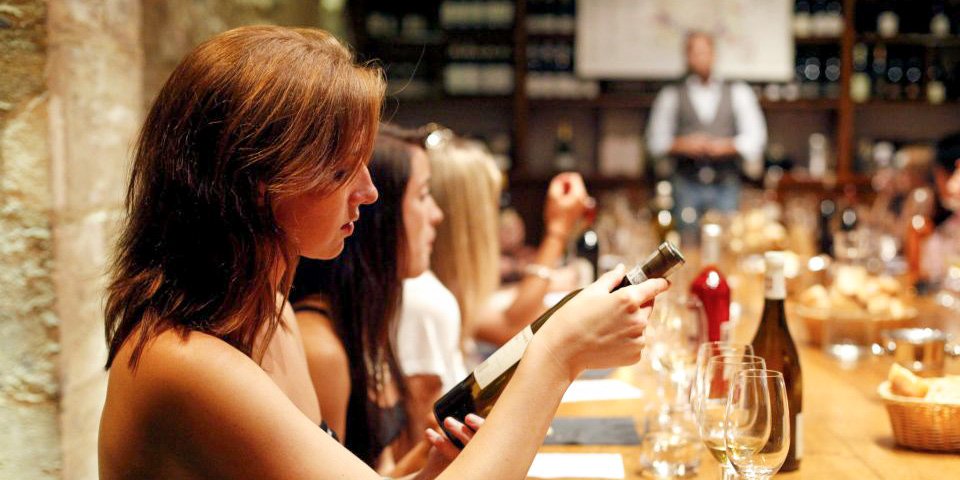 Sign up for a 2-hour in-depth tasting — that allows enough time to explore all the best wine regions of France, including Champagne. In this informal & informative wine tasting a professional French sommelier pours wine from the regions while giving an in-depth explanation of each. It takes place in a charming, centrally-located wine cellar. Available Christmas Eve & New Years Eve.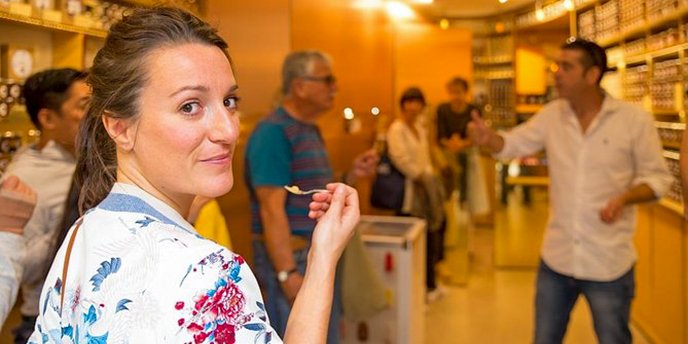 Everyone loves this food tour through one of the oldest quartiers of Paris. Start at the oldest food market in the city, and then follow your food-expert guide through the historic Marais neighborhood to visit the top food & wine shops, tasting the best of French foods — cheese, charcuterie, baguettes, chocolate, and wine. Highly recommended.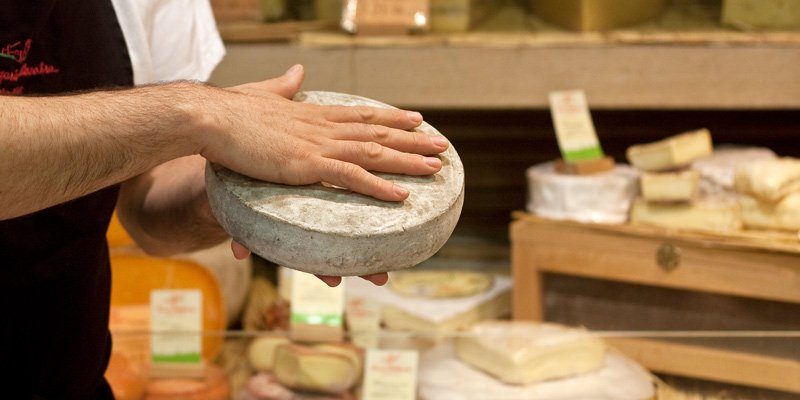 You start your culinary afternoon on the historic Left Bank, a gourmet haven. At a traditional fromagerie you learn about French cheeses while you sample, sample, sample. Next up are freshly baked baguettes followed by French wine. Don't forget the foie gras! And, don't worry, any calories you consume are going to be burned off by the walk! The Christmas version of this popular tour is not to be missed.
Flaky, crusty, tender croissants are an emblem of Paris boulangeries. In this small-group pastry class you'll learn from a trained French chef how to mix, roll, and prepare croissants and pains au chocolat from scratch. Imagine how impressed your friends back home will be when you whip up your batch of French pastries!
Go Deeper Into France On Day Trips
Things to Do in Paris December 2023
A day spent in the Champagne region is certain to be a highlight of your holiday. Starting from your Paris address your driver/guide whisks you off through rolling hills and world-class vineyards to Reims, capital of the Champagne region. After touring this historic area the champagne houses beckon and your sampling of bubbly begins! A classic French 3-course lunch is included on this full-day trip.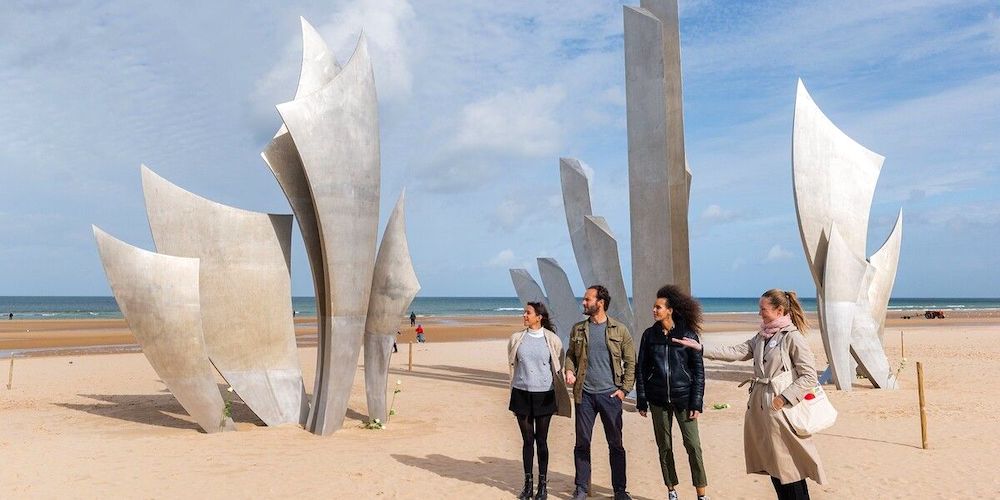 Although it took the Allied Forces 70 days to get from the Atlantic shore to Paris, it will only take you a few hours to get from Paris to the historic D-Day beaches of Normandy. Perhaps the most important battle site of World War II, the landing beaches still evoke powerful memories and emotions. Visit the important sites on a small-group trip from Paris in a comfortable Eurovan.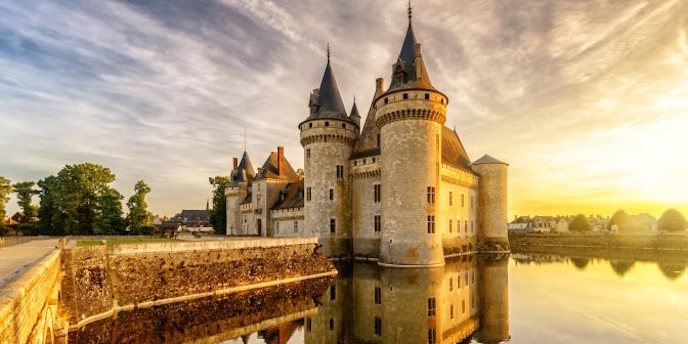 One of the things you don't want to miss when you visit France is the Loire Valley with its magnificent castles. It's an easy day trip from Paris and this particular tour is our favorite. Not only do you visit 3 or 4 of the most spectacular chateaux, you also taste the wines of the best producers in the Loire Valley. The semi-private activity includes transportation from central Paris in a luxurious Eurovan.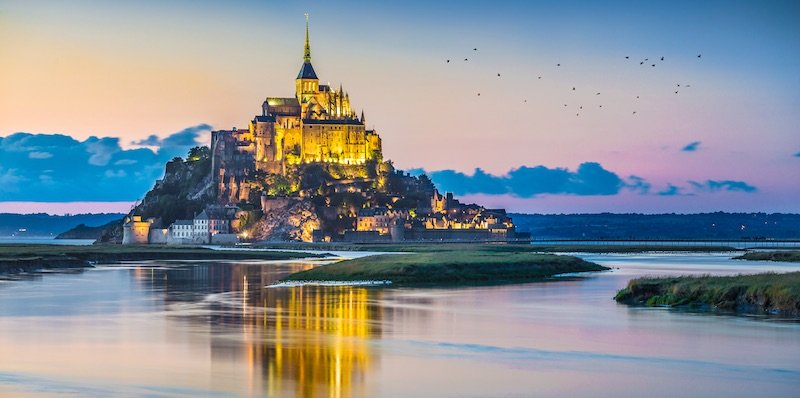 Take a day to visit this fairytale island just off the Normandy coast. On this private tour you explore the Benedictine abbey of Mont St-Michel that becomes separated from the mainland during high tide. Wander along the narrow streets, visit the shops and the abbey's ramparts. Everything is included, even pick-up at your hotel, so no need to worry about anything.
What's On At The Museums
Things to Do in Paris December 2023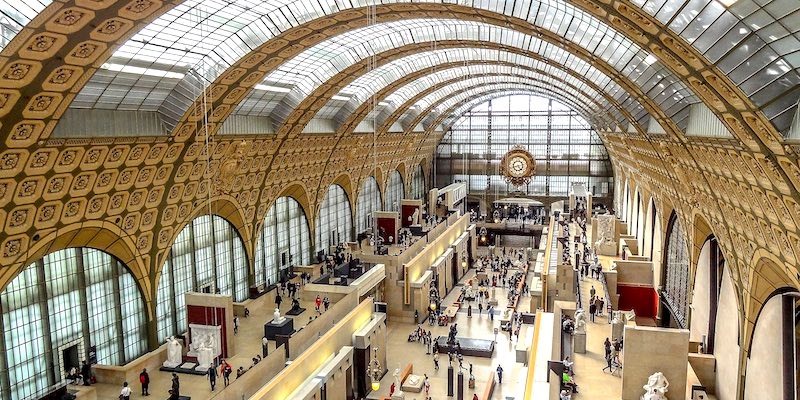 Yes, you can! You'll cover a lot of art history in a few short hours — the only thing you have to do is relax and enjoy the masterpieces. No need to worry about buying tickets or standing in line. This combination museum tour takes you to the best at the Louvre and the d'Orsay museum with a knowledgeable guide. Group size is limited to 8.
Modigliani – A Painter and His Dealer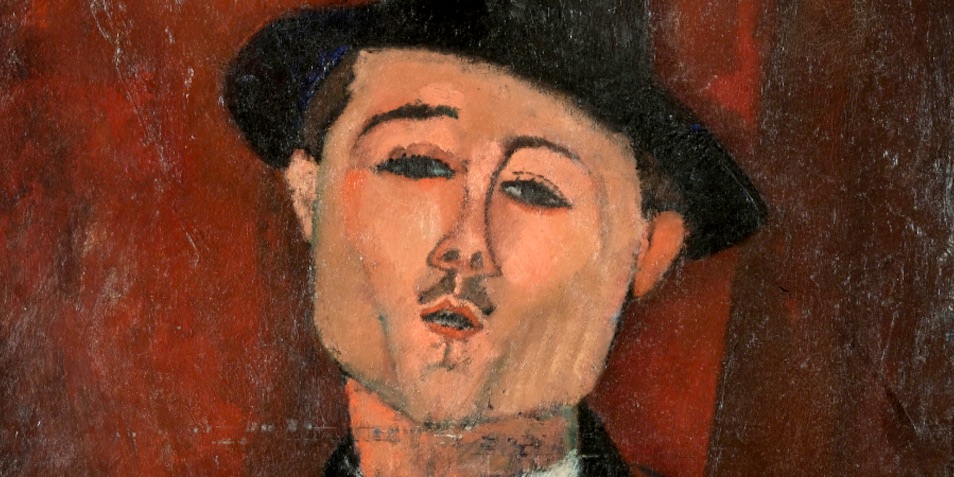 Amedeo Clemente Modigliani (1884-1920) lived hard, died young, and has since become one of the most forged artists of all time. In 1914, Modigliani met Paul Guillaume; the famous art dealer who became his representative. This exhibition explores the relationship between the two men in the context of the Parisian artistic circle of the 1910s.
• Musée de l'Orangerie
• Ends January 15, 2024
• Information…
Claude Gillot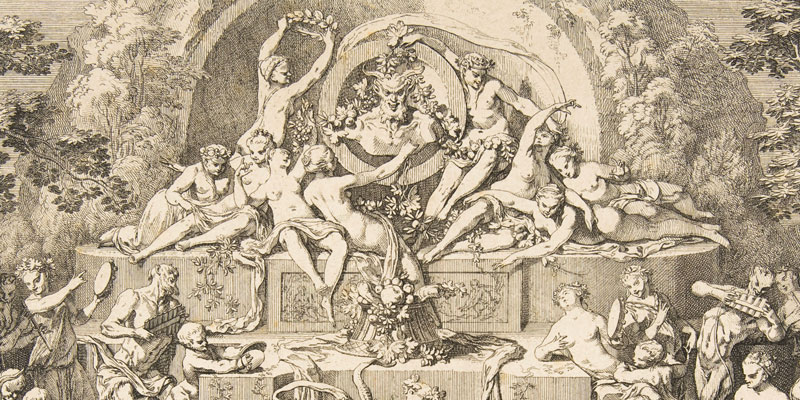 Though Claude Gillot was a painter, engraver metal worker, and theatre designer it was his whimsical rococo drawings that brought him the greatest attention and popularity amongst the Paris bourgeoisie.
• Louvre
• Ends February 12, 2024
• Information…

Naples in Paris: Masterpieces from the Museo di Capodimonte
See masterpieces by Michelangelo and Raphael, never before seen outside of Naples. Sixty masterpieces from the Capodimonte Museum will be exhibited in the glamorous Grande Galerie, the Salle de la Chapelle, and the Salle de l'Horloge.
Louvre Grande Galerie
Ends January 8, 2024

Gertrude Stein & Pablo Picasso – The Invention of Language
The friendship between Picasso and Gertrude Stein was built around their respective work. This exhibition examines the far-reaching consequences of their intellectual collaboration.
Musée du Luxembourg
September 13 to January 28, 2024

Louis Janmot – The Poem of the Soul
46 years in the making, The Poem of the Soul is the crowning achievement of French artist Louis Janmot (1814-1892). The ambitious work includes eighteen large-scale paintings and drawings along with a long poem to illustrate the soul's painful and joyful journey on earth and in heaven.
Musée d'Orsay
Ends January 7, 202

Van Gogh in Auvers-sur-Oise – The Final Months
This is the first exhibition devoted to van Gogh's final and important stage of his artistic career. During the last two months of his life, van Gogh produced a vast number of paintings while living in the small village of Auvers-sur-Oise. Many would become masterpieces. Don't miss this exhibition!
Musée d'Orsay
End February 4, 2024

Chagall – Drawings, Ceramics And Sculptures, 1945-1970
The colorful exhibition brings together dazzling drawings, ceramics and sculptures by Marc Chagall including costume drawings for Igor Stravinsky's ballet, The Firebird.
Centre Pompidou
Ends February 26, 2024

Treasures in Black & White
See the most beautiful pieces from the collection of the Petit Palais featuring a panorama of prints from the 15th to the 20th centuries. Dürer to Rembrandt, Callot to Goya, hundreds of prints by the great masters will be on display.
Petit Palais
Ends January 14, 2024

The Paris of Modernity
The Modern Age (1905 to 1925) was a period when Paris exploded with an artistic and cultural energy that continues to dazzle us today. This exhibition explores fashion, cinema, photography, painting, sculpture, drawing, design, and architecture from this pivotal era in the history of Paris.
Petit Palais
November 14, 2023 to April 14, 2024
The Top Events In Paris
Things to Do in Paris December 2023
Christmas Markets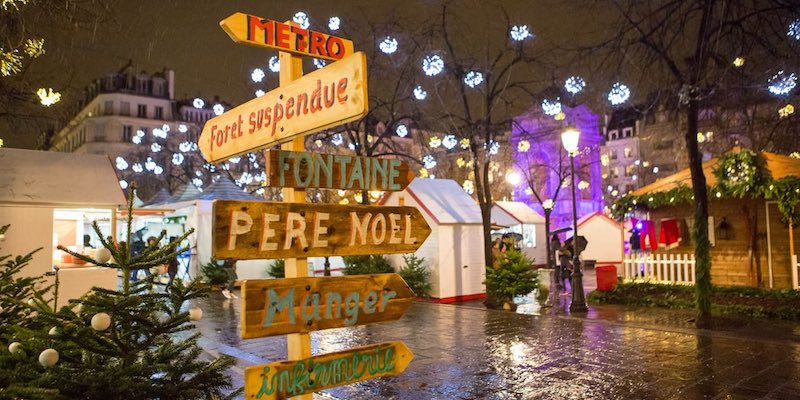 From the middle of November to early January bundle up warm and set out on the streets of Paris to learn how the French celebrate Christmas. Seasonal markets are set up up in many quartiers of the city. These temporary cabin villages are where tout les Parisiens shop for seasonal specialties, decorations, and Christmas crafts. During this festive time of year you will find Noël markets throughout the city.
Notre Dame Christmas Market 2023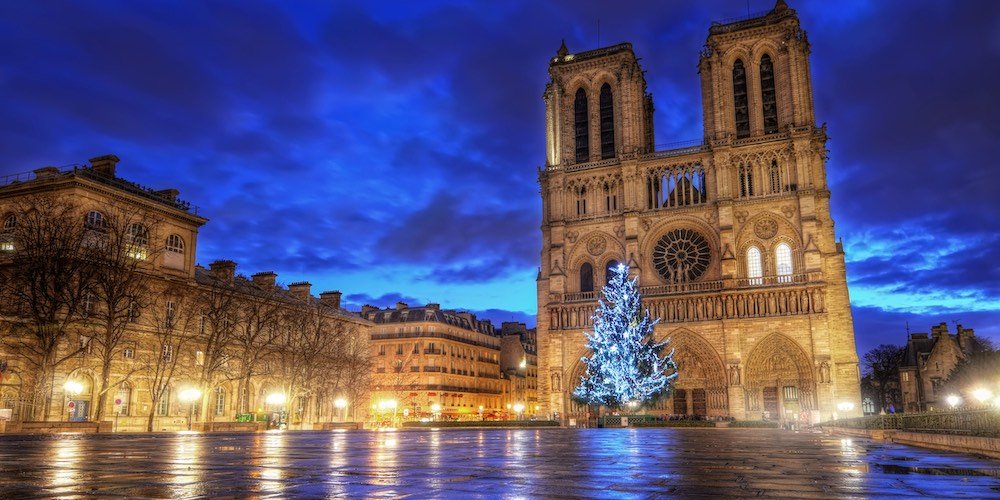 It's a Christmas miracle! Paris' favorite Marché a Noël at Notre Dame Cathedral is back, but just across the river in Square Viviani. Marvel at oldest tree in Paris (at 400 years) and sample regional specialties like macaroons, gingerbread, foie gras, hot pretzels, sausages, local cheese, roasted chestnuts, mulled wine and chocolat chaud.
• Square René Viviani, 5th Arrondissement
• Information…
Christmas Lights on Champs Elysées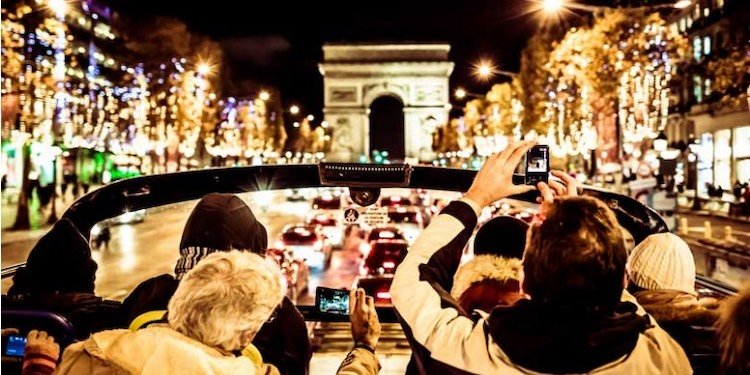 Paris lights up for the holidays, but the most famous light show is on Champs Elysées. If you're lucky enough to be in Paris in mid November you can watch the Christmas lights be turned on by celebrities and French dignitaries. (We're still waiting to be invited to throw the switch!)
• Avenue des Champs Elysées
• November 15 to January 6
• Information…