55 Perfect Holiday Activities – Things To Do In Paris, December 2020
If you're lucky enough to be in Paris in December, you'll be rewarded with some of the most magical events of the year. The city sparkles with a million fairy lights, and hundreds of decorated trees line the boulevards. Christmas markets spring up all over the city — from the Eiffel Tower to Montmartre to a special holiday lighting ceremony on Champs-Elysées.
Most Popular Activities
Things to Do in Paris December 2020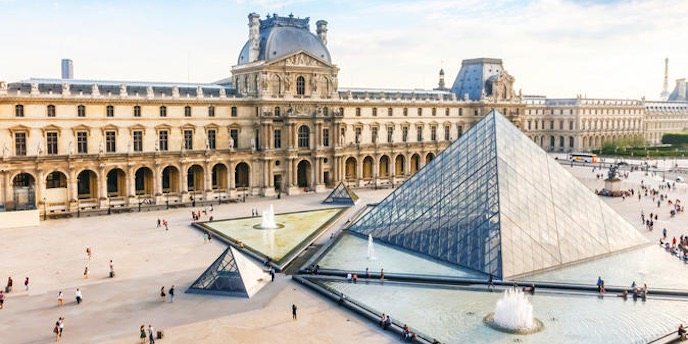 The Louvre is very, very popular, and rightly so, but that means long lineups. Luckily, though, you can grab priority access by booking this guided tour, especially designed to feature the most famous works, the ones you must see when in Paris. Don't waste your time in line or get lost in the mammoth 60,000 square foot museum — see it like a Paris VIP. Also see, How to Beat the Long Lines at the Louvre…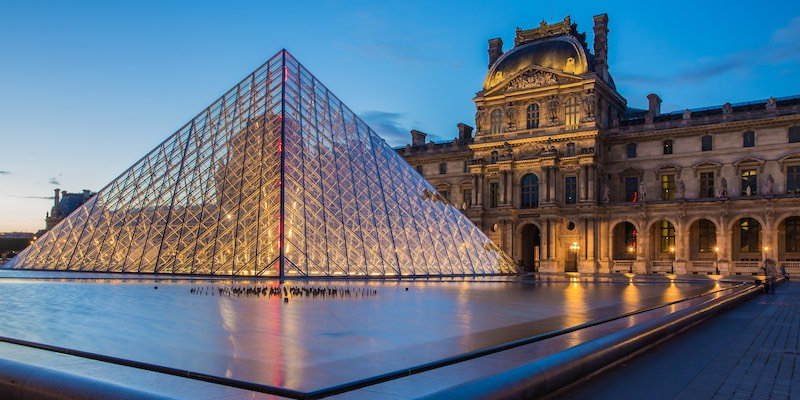 On the other hand, this is our personal favorite way to see the artwork, — a skip-the-line evening tour of the Louvre followed by an after-hours wine tasting with an expert sommelier in the most popular wine cellar in Paris. Wine + art + skipping the lines — is it any wonder this is our favorite?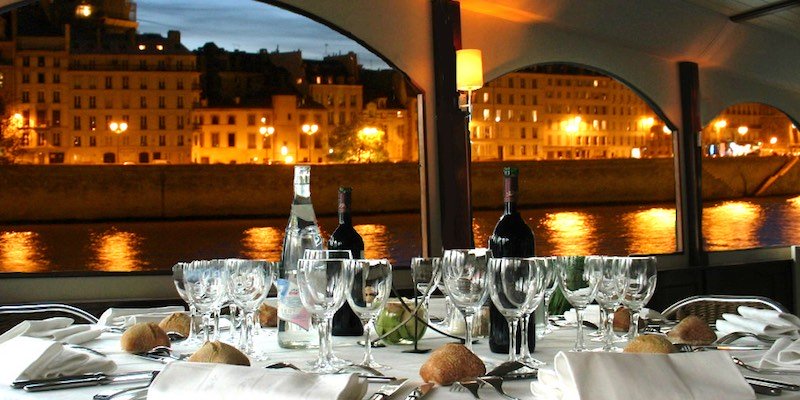 Reserve your place for the Christmas version of a Seine River dinner cruise. It's a 5-course extravaganza as you watch the holiday lights of Paris pass by. The Christmas Eve and the Christmas Day boats sail at 6:45 PM. These are definitely going to sell out. Or opt for a Christmas Eve 5-course dinner cruise…

Even better than a nighttime dinner cruise along the Seine is this all-night New Years Eve dinner cruise with a multi-course gourmet French meal, champagne, and wine. You marvel at the lights of Paris as you dine, and it's all followed by followed by a Paris party to celebrate 2020! Also see, 22 Stellar Things To Do In Paris On New Year's Eve…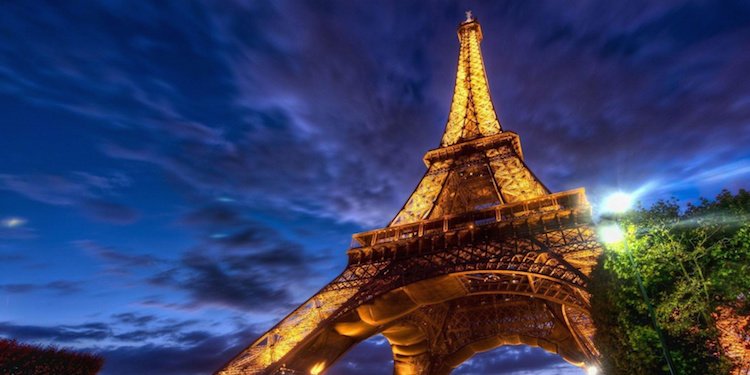 The Eiffel Tower is very popular, and there is always a long line. The only sure way to avoid waiting out in the cold is to book a skip-the-line tour. You meet your guide at the base of the tower and are escorted past the massive lineup to the priority entrance. Since availability at the Tower changes, the best way to approach a no-wait ET visit is to check with the Skip the Eiffel Tower Lines link below. Also see, Big List of Eiffel Tower Tours…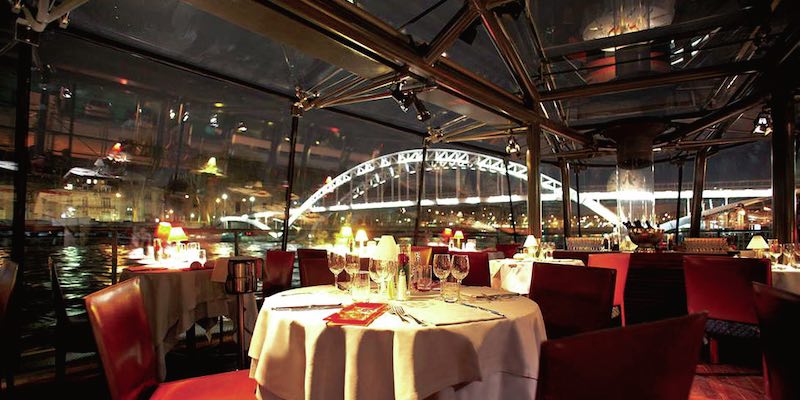 It's easy to see why travelers love this dinner cruise along the Seine. It's got romance, great food, and spectacular views. It all starts when your driver meets you at your Paris address. On board, you're led to your private table for a relaxing cruise and 3-course French meal. The VIP Privilege cruise puts you in the front of the boat with extra perks like champagne. When the night is over, your driver will be waiting. Also see, The Six Top Dinner Cruises in Paris…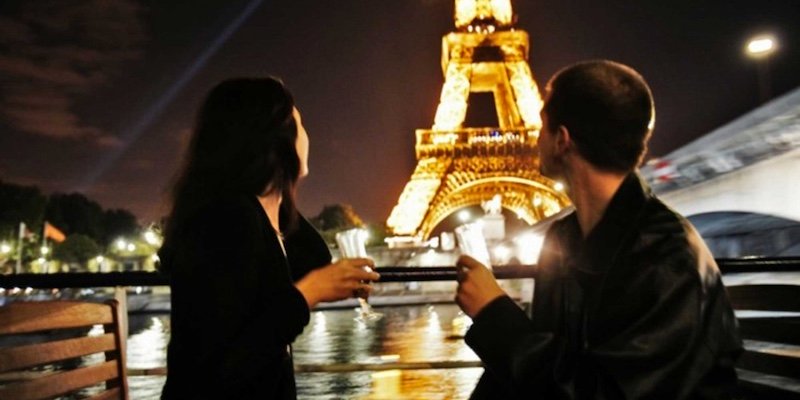 What could be better than a relaxed, champagne-fueled boat ride down the most beautiful river in the world? Well, what about having priority seating at the front of the boat? How about a French sommelier to guide you through a flight of three different types of champagne? Glide past the sights while sipping bubbly and discovering that the best way to see the City of Lights is on a bateau.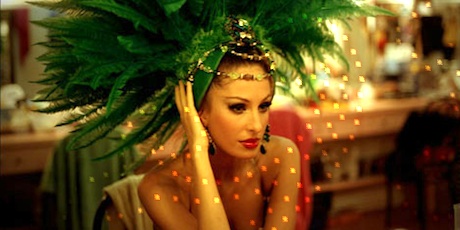 See the Moulin Rouge show with dinner & wine during this nighttime activity in Paris that includes transportation to and from your hotel. It's the easy way — no need to figure out how to get there or what to do when you're ready to leave. Moulin Rouge regularly sells out weeks in advance. Book ahead of time to avoid disappointment. Available Christmas Day.Also see, Seven Ways To See The Hottest Show in Town…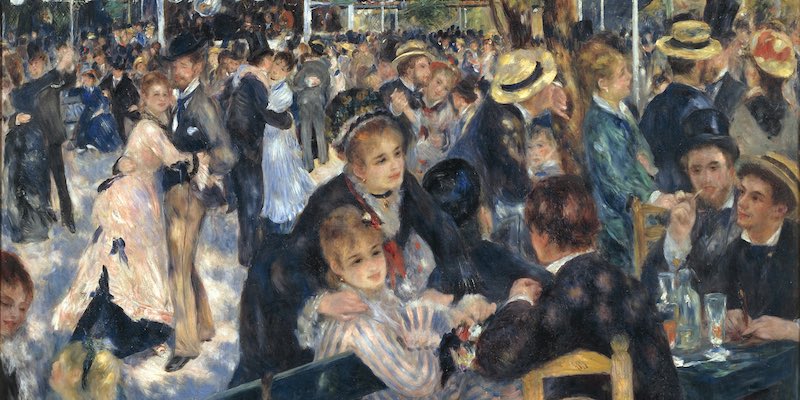 This former hilltop village is renowned for the famous artists who once lived here. But it's also a fascinating quartier of shops and streets with an artistic flair. This fun tour focuses on the history of the artists — Van Gogh's house, the windmill cabaret painted by Renoir, the site of Picasso's early studio, and more. Also included is a skip-the-line ticket for Musée d'Orsay. This activity has hundreds of 5-star reviews, so be sure to book early.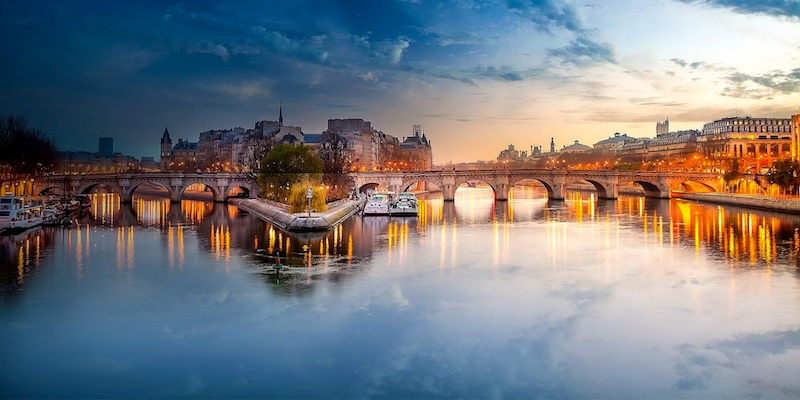 What an evening! Three iconic activities in one night. It starts on the Seine River, sipping champagne & dining on a 3-course classic French meal while admiring the illuminated buildings of Paris. Back on land, it's a short stroll to the Eiffel Tower where you are whisked to the second level for dramatic views of the city. Finally, you are driven across town to Moulin Rouge, the most famous cabaret in Europe for a stunning show — with champagne, of course!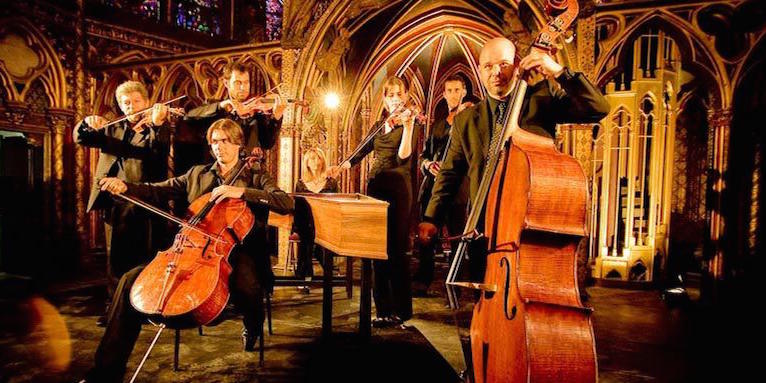 During the holiday season, there's no better place than Paris to hear great classical music performed in superb venues. This month special Christmas concerts will headline at Église de la Madeleine and Église Saint-Germain-des-Prés with a magnificent New Year's Day concert at La Sainte Chapelle. Remember, Christmas is a busy season, so book soon!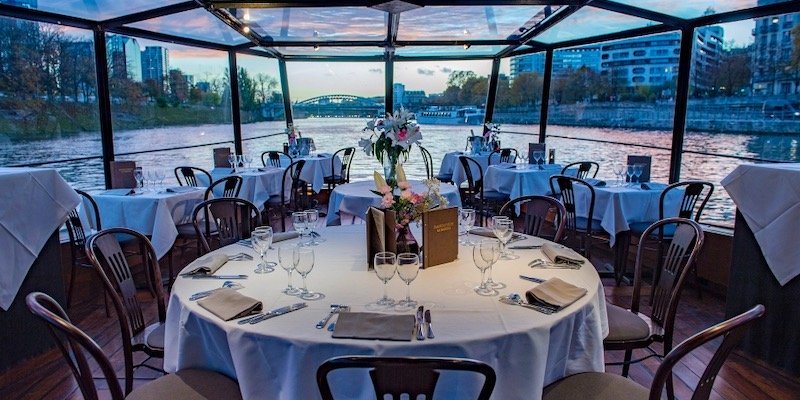 We think the cabaret at Lido de Paris out-spectacles even Moulin Rouge! In a glamorous setting on equally-glamorous Champs-Elysées you'll enjoy champagne, dinner, and a show that will amaze you. But, before all that, you start the evening on a boat on the Seine, at a private table dining on a luxurious multi-course French meal as the best of Paris passes by just outside your window.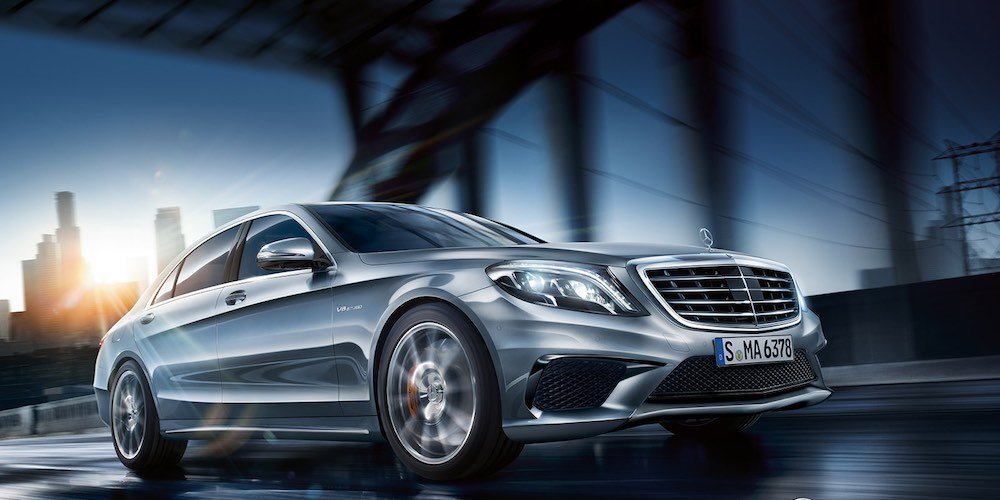 This is one of our best Insiders tips — arrange your transportation from the airport into central Paris before you leave home. It's easy to get tired when traveling, so it's good to know what's going to happen when you finally arrive. You can easily book a shuttle van service right to your hotel. Also take a look at — Airport Transfers – Our Complete Guide…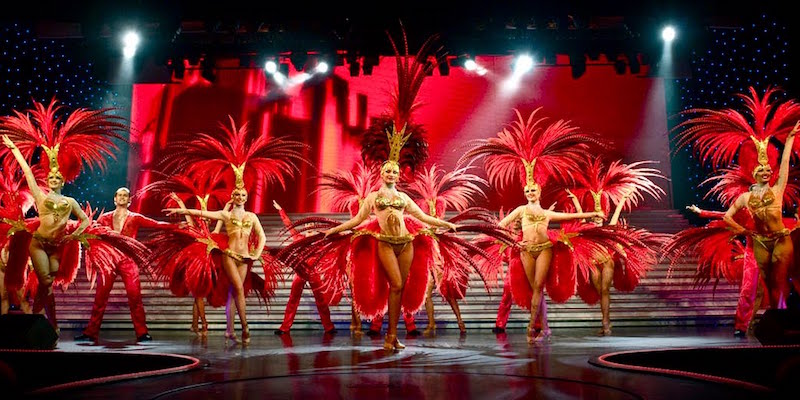 If there's any place that out-spectacles Moulin Rouge it's Lido de Paris, located on legendary Champs-Elysées. We found the show to be absolutely thrilling. This evening activity also packs in a dinner cruise on the Seine and an evening visit to the Eiffel Tower, making for a never-to-forget night out in Paris. Fridays and Saturdays in January. Includes transportation between venues.

We loved this evening in Paris — a classic 3-course dinner at the Lido followed by the wonderful show. All in all, it's a class act. Includes transportation from and to your hotel. Highly recommended by us.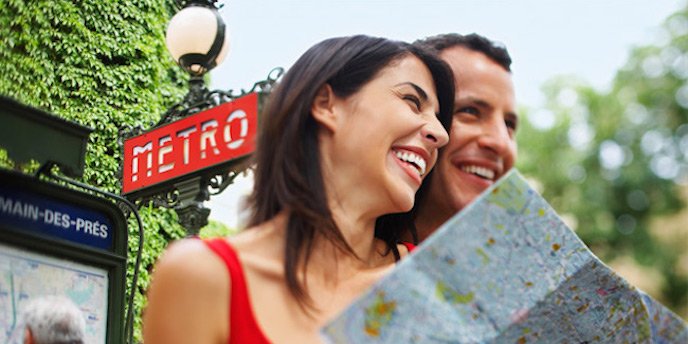 We know that travelers want to save time in Paris, but why not save money as well? That's why we like the Paris City Pass — you get into the museums for free and ride the Metro for free. Even better, we've arranged special savings for you. Use the discount code INSIDERS5 for extra savings. But to us the big advantage is skipping the looong Paris lines. Also see, Complete Guide to the Paris City Pass…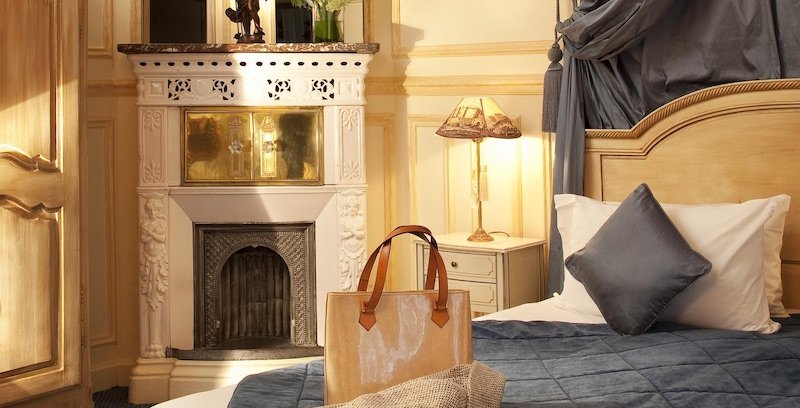 The Latin Quarter is pretty much everyone's favorite part of Paris. It turns out that this historic and charming quartier is also home to some of our favorite hotels in the city. And it's right in the center of things, with so much in easy walking distance, including the Seine, the Pantheon, Notre Dame, Saint-Germain, and even the Marais just across the river. Discover our top seven picks of the best hotels in the quartier, including our #1 top hotel pick in all of Paris.
The Best Ways to Visit Versailles from Paris
Things to Do in Paris September 2020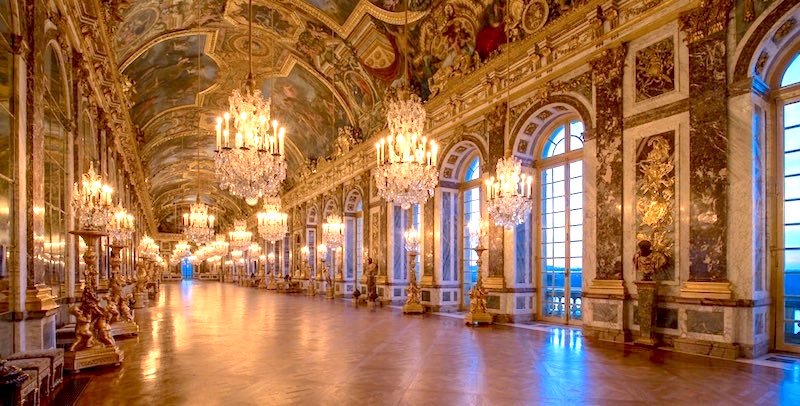 Your driver spirits you from Paris to the royal estate, where priority access lets you skip the long lines and head directly inside to experience the grandeur of the chateau on a guided tour that includes the state apartments, the Hall of Mirrors and the Queen's Chambers. Afterwards, stroll through the stunning gardens until lunch on the Grand Canal. Later, visit the Grand Trianon and Marie Antoinette's fantasy village farm. This small-group tour ensures individual attention.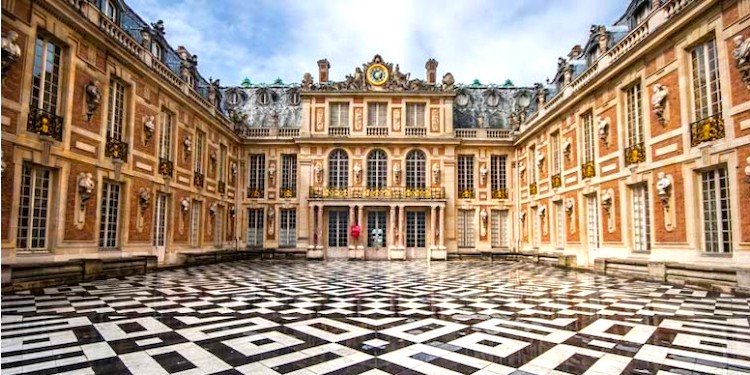 We also recommend this half-day tour to Versailles that includes priority access. We like that it's a small-group activity with an expert guide and that pick-up at your hotel your hotel is included. Tours run in the morning and in the afternoon.
Fave Day Trips From Paris
Things to Do in Paris December 2020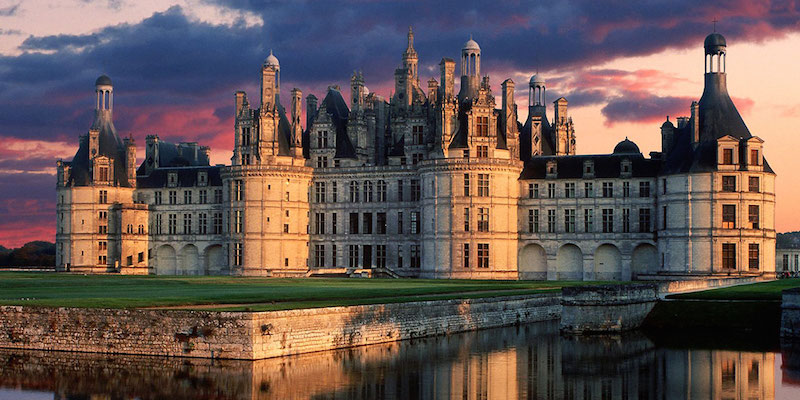 One of the things you don't want to miss when you visit Paris is the Loire Valley with its magnificent castles. It's an easy day trip from Paris and this particular tour is our reader's favorite — because it also includes a guided tasting of the region's famous wines. The day begins at the largest castle, Château de Chambord. The final stop is Château de Chenonceau, considered the loveliest of the Loire castles. Lunch is also included. Also see, The Top 3 Loire Valley Day Tours…

To concentrate on the castles, choose this day tour that visits three of the most spectacular — Chenonceau, Amboise & Chambord. The full-day activity includes pick-up at your Paris address, transportation to the Loire in a luxurious Eurovan, and a French 3-course lunch with drinks.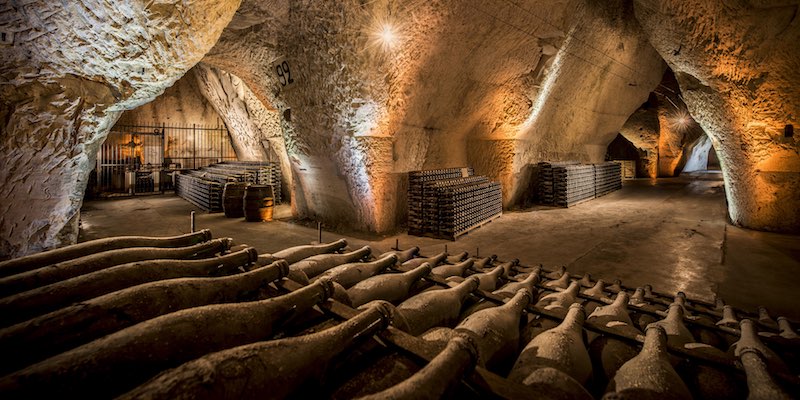 A day spent in the Champagne region is certain to be a highlight of your holiday. Starting from your Paris address your driver/guide whisks you off through rolling hills and world-class vineyards to Reims, capital of the Champagne region. After touring this historic area the champagne houses beckon and your sampling of bubbly begins! Lunch is included on this full-day trip. Also see, The 3 Top Day Trips to Champagne…

Here's another good way to experience the bubbly. It's a hands-on, small-group visit from Paris to the Champagne region that also includes a 4-course lunch. Available Mondays & Thursdays in December.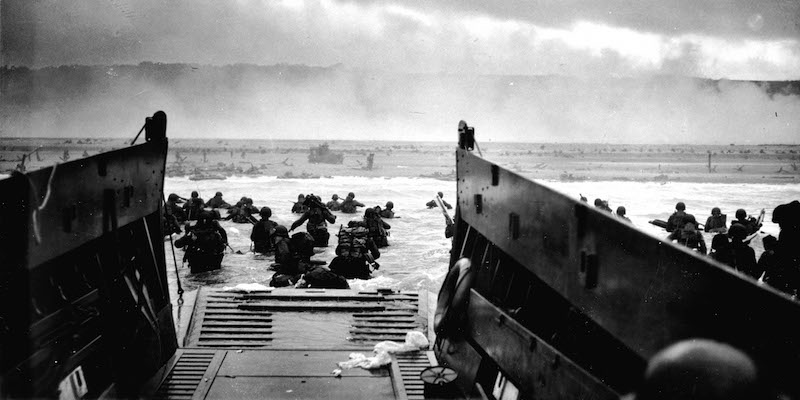 Although it took the Allied Forces 70 days to get from the Atlantic shore to Paris, it will only take you a few hours to get from Paris to the historic D-Day beaches of Normandy. Perhaps the most important battle site of World War II, the landing beaches still evoke powerful memories and emotions. Visit the important sites on a day trip from Paris that returns you to Paris the same day. Also available as a private tour.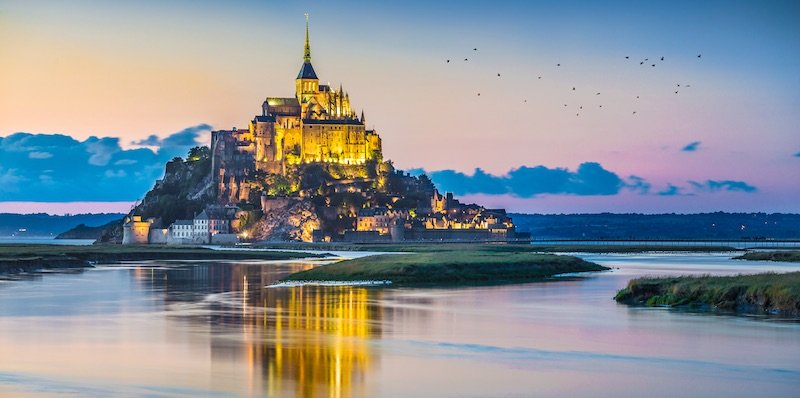 Take a day in December to visit this fairytale island just off the Normandy coast. On this tour you explore the Benedictine abbey of Mont St-Michel that becomes separated from the mainland during high tide. Wander along the narrow streets, visit the shops and the abbey's ramparts. Everything is included, even pick-up at your hotel, so no need to worry about anything. Mondays, Wednesdays, Fridays in December. Also see, Choose Your Own Mont-Saint-Michel Experience…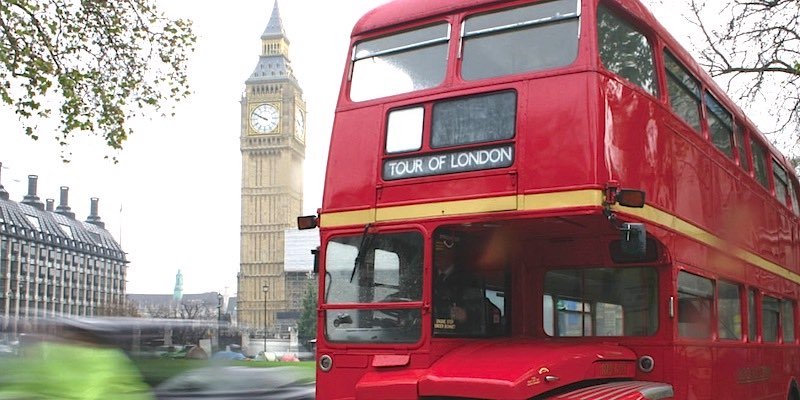 It's only relatively recently that high-speed trains have made it easy to visit London on a day trip from Paris. At Gare du Nord in Paris you meet your tour guide and hop on the Eurostar to London. The day includes an extensive, open-top bus tour around London and guided walking tours, including The Beatles London Walking Tour. It's an exhilarating trip that gets you back to Paris the very same day.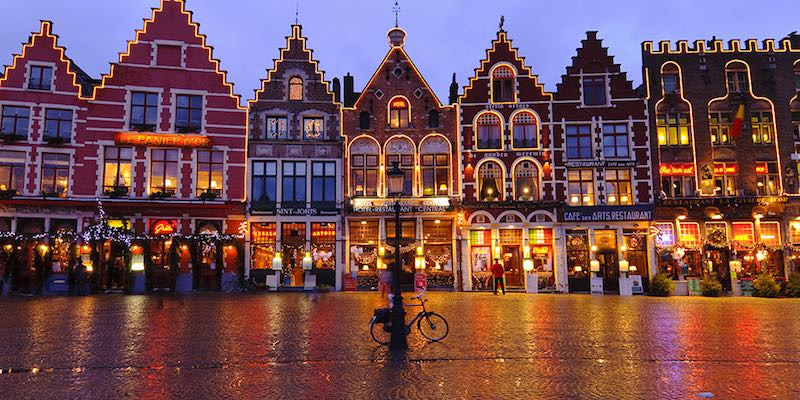 You may be surprised by how much of France you can reach in a day trip from Paris. In fact, you can even visit other European cities and be back in Paris the same day. You might choose other wine regions, Euro Disneyland, even Bruges or London. We always suggest that you plan for a day or two to explore beyond the city gates to visit Deep France or even elsewhere in Europe.
Our Top Food & Wine Activities
Things to Do in Paris December 2020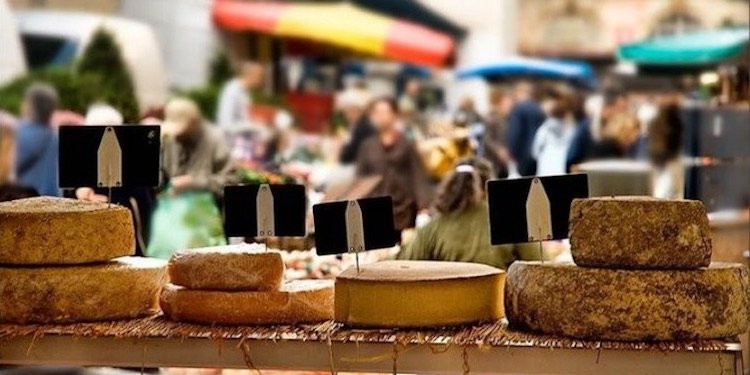 Everyone seems to love this food tour of one of the oldest quartiers. Start the tour at the oldest food market in the city, and then follow your food-expert guide through the historic Marais neighborhood to visit the top food & wine shops, tasting the best of French foods — cheese, charcuterie, baguettes, chocolate, and wine.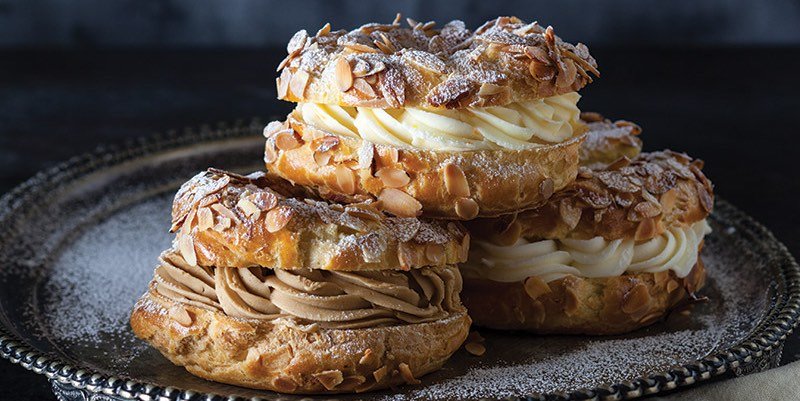 In Paris, chocolate is a major food group. At least that how it seems, what with over 200 speciality (and amazing) chocolatiers. On this tour (our readers' fave food activity) you walk from chocolate shop to pastry shop to chocolate shop in an historic district of Paris and sample all along the route. On a small group tour like this you get hands-on attention at a relaxed pace.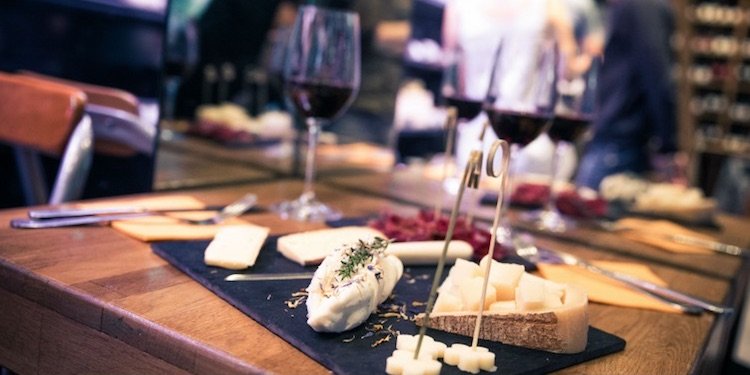 Under the guidance of a master affineur (an expert in the art of cheese aging) you descend into the cheese cellar of a fromagerie in the Marais. Here you learn all about this culinary art while you sample seven classic French cheeses, along with wines — discovering how cheese became one of the most revered foods of France. The small group is limited to 10 to ensure there's more cheese for you. Also see, Five Top Cheese Tastings In Paris…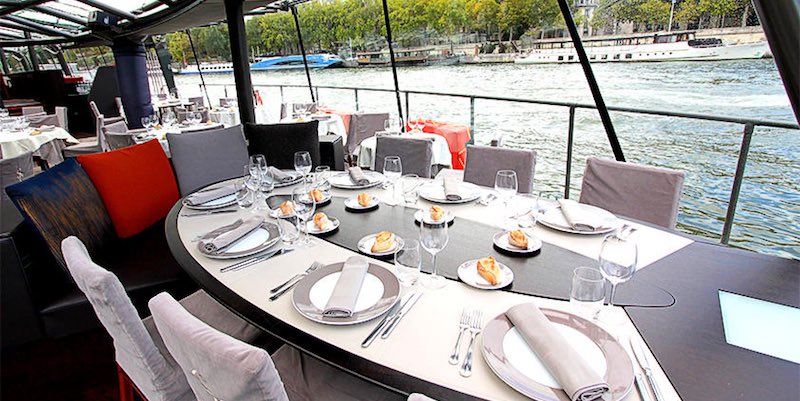 Take a break from shopping and gawking for a Christmas lunch cruise along the River Seine. This fun, casual, and affordable activity serves up a classic multi-course lunch while meandering along the river. Combine great dining with a tour of the Paris sights as you leisurely drift past them. This Noel lunch cruise is going to sell out, so book early. Available Christmas Eve and Christmas Day.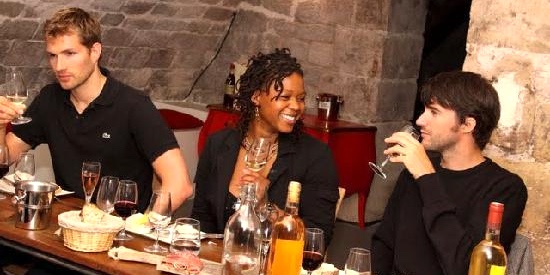 Sign up for a 2-hour in-depth tasting — that allows enough time to explore all the best wine regions of France, including Champagne. In this informal & informative wine tasting a professional French sommelier pours wine from the regions while giving an in-depth explanation of each. It takes place in a charming, centrally-located wine cellar. Available Christmas Eve & New Years Eve. Also see, The Ten Best Food & Wine Experiences In Paris…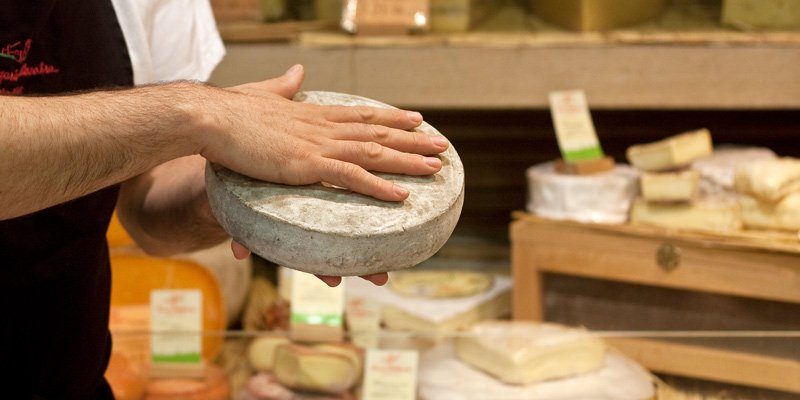 You start your culinary afternoon on the historic Left Bank, a gourmet haven. At a traditional fromagerie you learn about French cheeses while you sample them. Next up are freshly baked baguettes followed by French wine. Don't forget the foie gras! And, don't worry, any calories you consume are going to be burned off by the walk! The Christmas version of this popular tour is not to be missed. Also see, The Top Ten Food & Wine Experiences …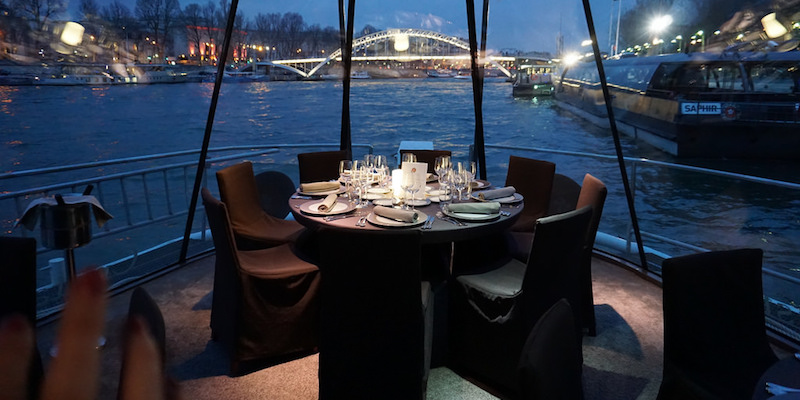 Cruise slowly down the Seine on a La Marina de Paris bateau while sipping champagne before dining on a 3-course French meal. The glass walls of the boat provide perfect viewing of the sights of Paris as they drift by — Notre Dame, the Eiffel Tower, Musée d'Orsay, the Louvre, and the islands of Paris. On the menu you'll find all the French classic dishes — seared escargot, beef tartare, grilled beef, and roast chicken. Available every day except December 24, 25, and 31.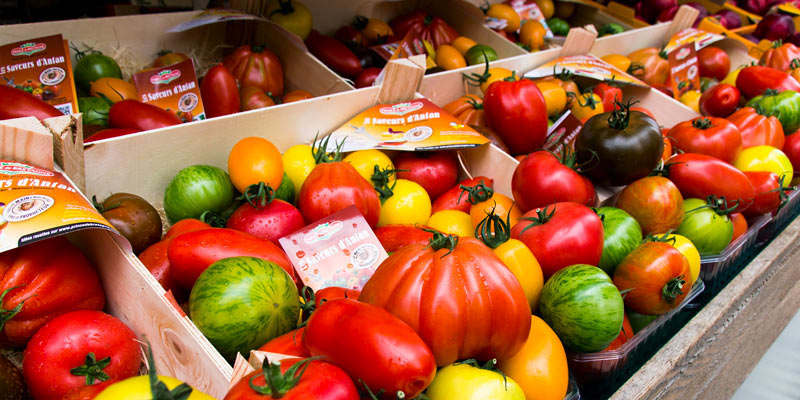 What better place to take a cooking class than Paris? Especially when it also includes a trip to an outdoor food market to meet butchers, fishmongers, and produce sellers as you gather the fresh ingredients for your class. This popular class teaches you how to create an entire French meal — entrée, plat, et dessert. Cooking finished and plated, you sit down to enjoy your creations with your fellow students… and a glass of wine!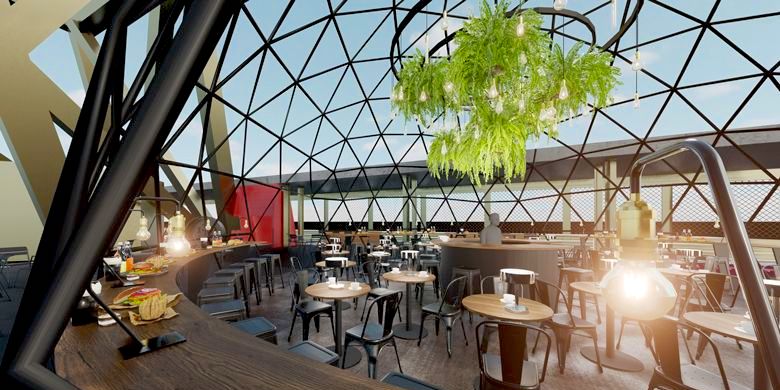 When in Paris why not take the opportunity to dine on top of the most popular monument in the world? Book a table under the new glass dome on Level One of the Eiffel Tower. For this lunch you will have a priority access pass to the Tower that gets you on the express elevator to the restaurant on Level One. After lunch you are free to take the stairs to Level Two for an even better view.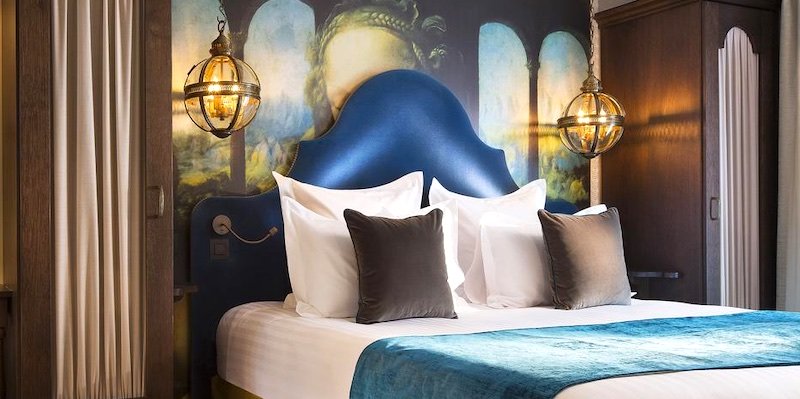 Who doesn't love staying on the Left Bank of Paris? Since Hemingway and the Jazz Age, the Left Bank has defined the essence of Paris. The Saint-Germain neighborhood is charming, and so are the best of the hotels in the quartier. In fact, here is our selection of the top Left Bank hotels — with a couple of bonuses as well!
The Best Events in Paris
Things to Do in Paris December 2020
Christmas Markets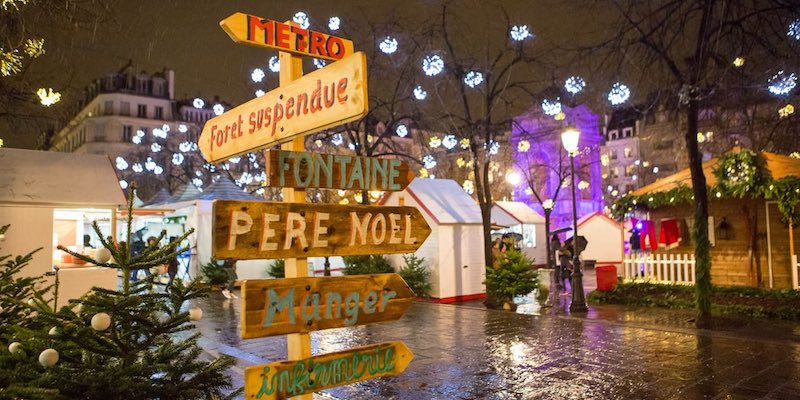 From the middle of November to early January bundle up warm and set out on the streets of Paris to learn how the French celebrate Christmas. Seasonal markets are set up up in many quartiers of the city. These temporary cabin villages are where tout les Parisiens shop for seasonal specialties, decorations, and Christmas crafts. During this festive time of year you will find Noël markets throughout the city.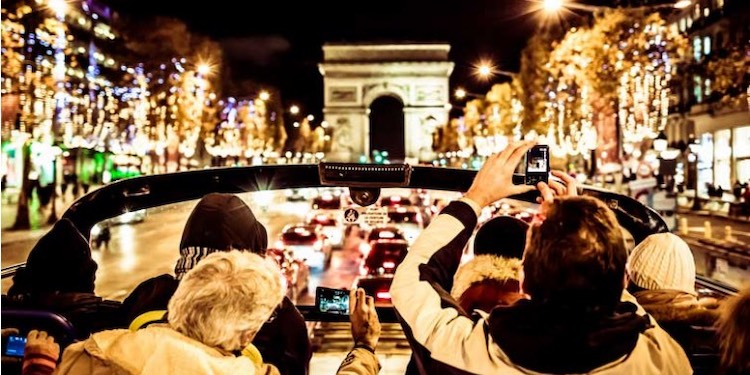 Paris lights up for the holidays, but the most famous light show is on Champs Elysées. If you're lucky enough to be in Paris in mid November you can watch the Christmas lights be turned on by celebrities and French dignitaries. (We're still waiting to be invited to throw the switch!)
• Avenue des Champs Elysées
• November 15 to January 6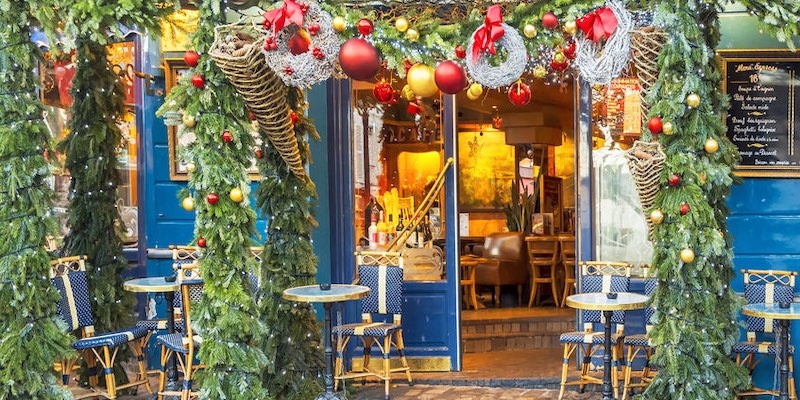 Here's an easy way to see all the seasonal goodness that Paris has to offer. Follow your guide to explore Christmas in its many forms — the decorations & displays at Galeries Lafayette, window displays in the city's Art Nouveau shops & boutiques, in and out of quaint food and tableware shops, and finishing up at a traditional Parisian win bar for champagne and foie gras. Bonnes Fêtes !

Salon du Cheval de Paris – Horse Show
High-level jumping competitions, the World Arabian Horse Championships, and more horsy things.
Paris Nord Villepinte
December 4 to 8, 2020

Noël en Bio – Organic Christmas Show
Porte de Versailles
December 6 to 8, 2020

Salon Nautique de Paris
France's largest boat show!
Porte de Versailles
December 7 to 15, 2020

Cirque du Soleil à Paris
AccorHotels Arena
12th Arrondissement
December 12 to 15, 2020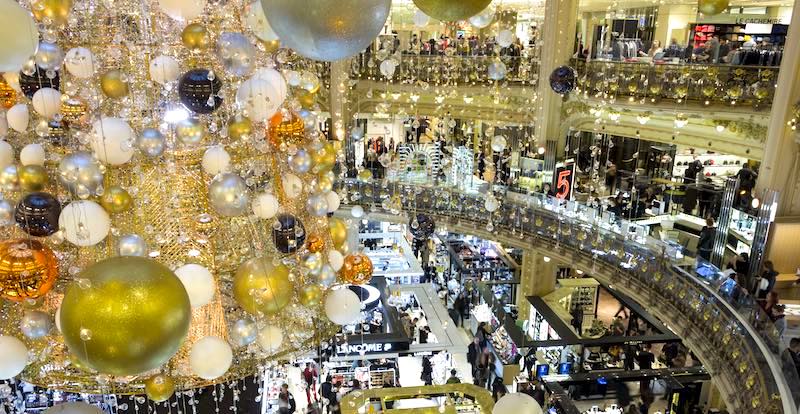 We've only been able to include a few of the many events to experience and sights to see in Paris this December. There's a lot more going on, so take a moment to visit our complete guide to December events.
What's On at the Museums
Things to Do in Paris December 2020
Leonardo da Vinci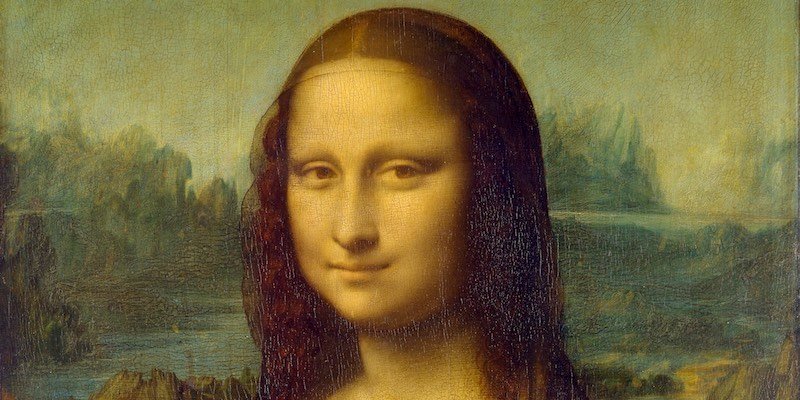 This is the exhibit we've been waiting 500 years for, the show that brings together a unique collection of works only the Louvre could pull off. Pre-purchased, timed tickets are mandatory for this exhibit. You can buy them online using the link below, then clicking in the red box on the right of that page. (Like most things about Paris museum websites, the ticket-purchasing procedure barely functions, so be patient.)
• Hall Napoleon, Louvre
• October 24 2020 to February 24, 2020
• Information…

Degas at the Opera
The first exhibition to examine Degas' passionate relationship with the Paris Opera of the 19th century.
Musée d'Orsay
September 24, 2020 to January 19, 2020
Picasso – Tableaux Magiques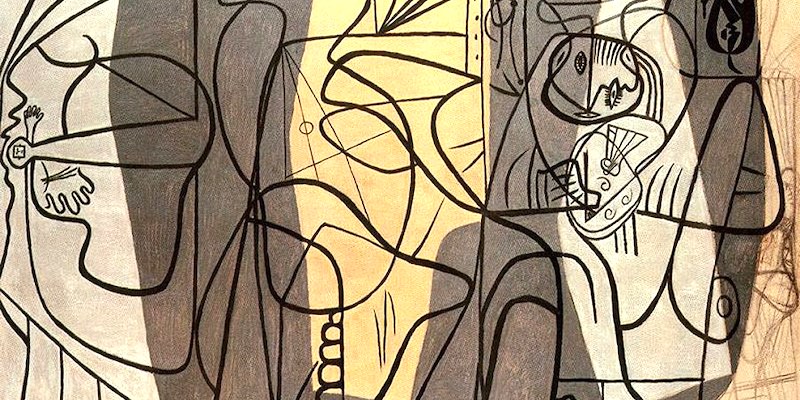 Tableaux Magiques refers to the "magic paintings" that Pablo Picasso created between 1926 and 1930. With strange figures Picasso experimented with different forms to open a new chapter in his oeuvre. This exhibition brings together many of these singular works, now scattered throughout the world.
• Musée Picasso
• Ends February 2, 2020
• Information…

Felix Fénéon (1861-1944)
This exhibition focuses on his collection from his travels in Africa and Oceania.
Musée d'Orsay
Ends January 27, 2020

Le Supermarché des Images
Jeu de Paume
Ends January 12, 2020

Joris-Karl Huysmans Art Critic – From Degas to Grunewald
Examining the impact on the art world of this critic and writer from the late 19th century.
Musée d'Orsay
December 3 to March 2020