The Best Holiday Activities In Paris – December 2021
If you're lucky enough to be in Paris in December, you'll be rewarded with some of the most magical events and activities of the year. The city sparkles with a million fairy lights, and hundreds of decorated trees line the boulevards. Christmas markets spring up all over the city — from the Eiffel Tower to Montmartre to a special holiday lighting ceremony on Champs-Elysées.
Christmas is a busy time in Paris, so be sure to book your holiday activities as soon as you can — tout de suite !
Most Popular Activities
Things to Do in Paris December 2021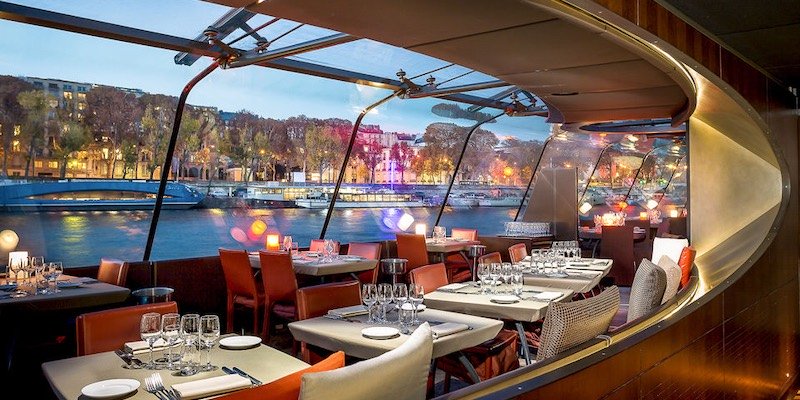 Reserve your place for the Christmas version of a Seine River dinner cruise. It's a floating extravaganza as you watch the holiday lights of Paris pass by while listening to live music and being served a classic 4-course French meal. Departure time is 8:30 PM, seven days a week, including Christmas Day. Choose the Service Privilege option for the best seating, best meal, and the ultimate experience.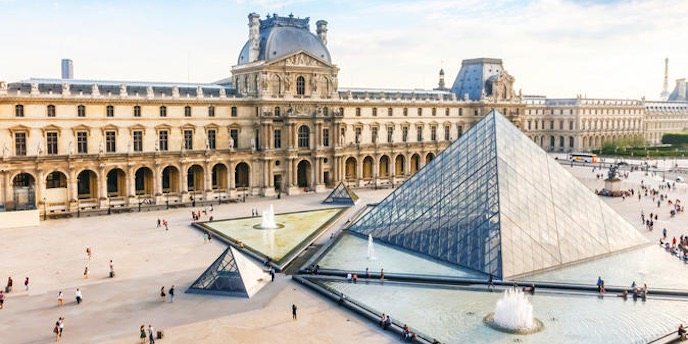 The Louvre is very, very popular, and rightly so, but that means long lineups. Luckily, though, you can grab priority access by booking this guided tour, especially designed to feature the most famous works, the ones you must see when in Paris. Don't waste your time in line or get lost in the mammoth 60,000 square foot museum — see it like a Paris VIP.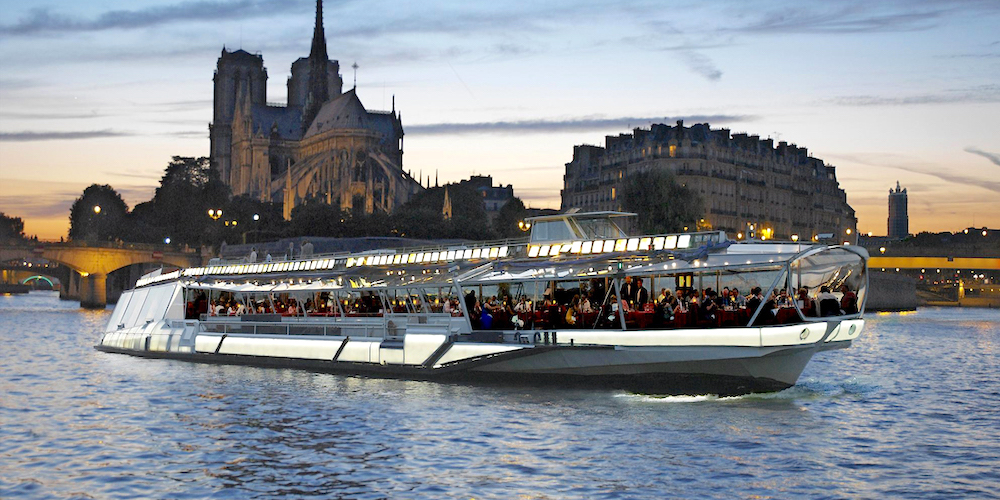 Even better than a normal-night dinner cruise is this all-night New Years Eve dinner cruise extravaganza with a multi-course gourmet French meal, champagne, and wine. You marvel at the lights of Paris as you dine, and it's all followed by followed by a Paris party to celebrate 2021! Check link to confirm availability, as things tend to change in these unusual times.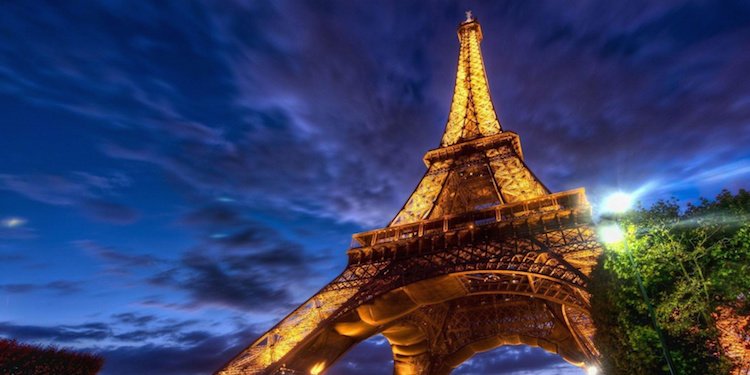 The Eiffel Tower is very popular, and there is always a long line. The only sure way to avoid waiting out in the cold is to book a skip-the-line tour. You meet your guide at the base of the tower and are escorted past the massive lineup to the priority entrance. Since availability at the Tower changes, the best way to approach a no-wait ET visit is to check with the Skip the Eiffel Tower Lines link below.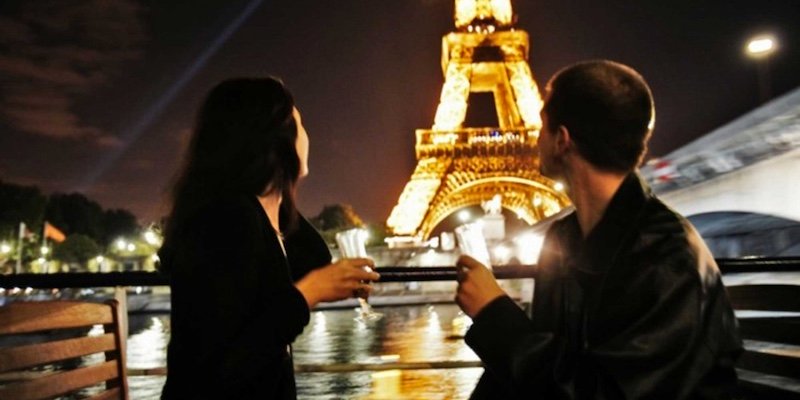 What could be better than a relaxed, champagne-fueled boat ride down the most beautiful river in the world? Well, what about having priority seating at the front of the boat? How about a French sommelier to guide you through a flight of three different types of champagne? Glide past the sights while sipping bubbly and discovering that the best way to see the City of Lights is on a bateau.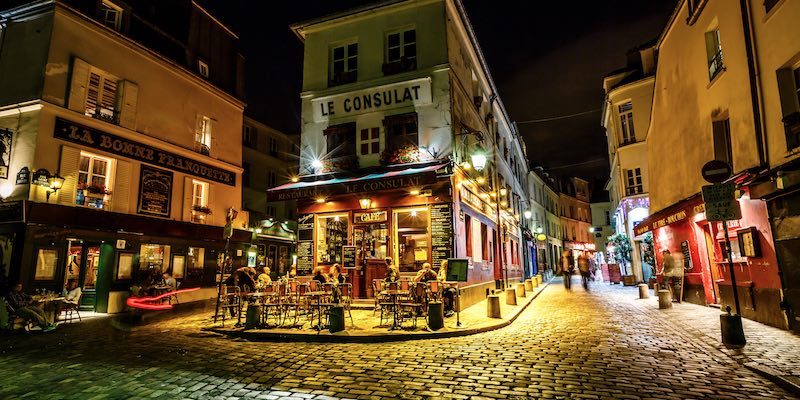 Get an Insiders perspective of Montmartre, one of the prettiest quartiers in Paris. See where Picasso and Renoir lived and painted, go past Moulin Rouge and see locations from the classic French film Amelie. As this is a culinary journey, you'll have time to stop for a glass of wine and to taste local specialties. Not convinced? Read the glowing reviews from other travellers. Offered daily.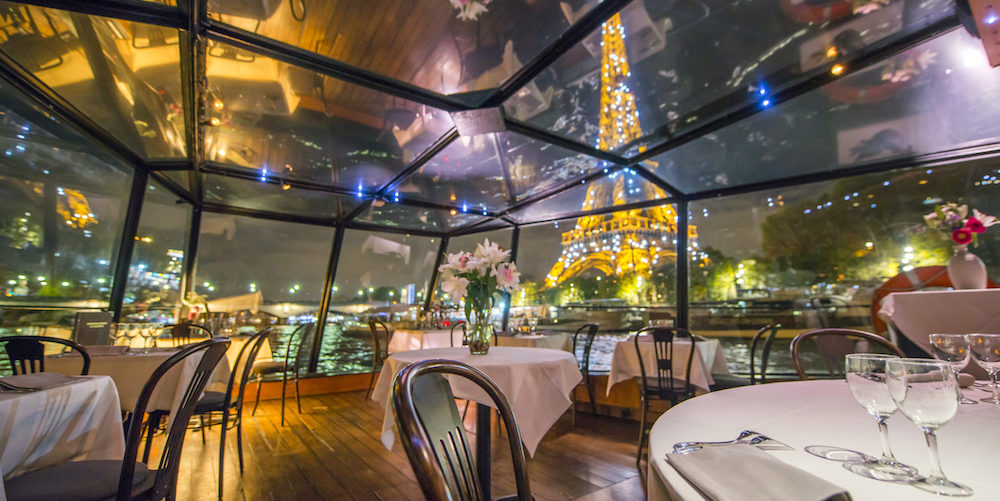 Here's one more fantastic night in Paris that includes a dinner cruise and skip-the-line Eiffel Tower visit. On the banks of the Seine you board your dinner boat for a scenic cruise, viewing the iconic monuments of Paris while savoring a classic French meal. Next, combine that once-in-a-lifetime activity with another one! At the Eiffel Tower, where your VIP ticket gets you skip-the-line access to the second floor to enjoy birds-eye views of Paris. Sailings everyday.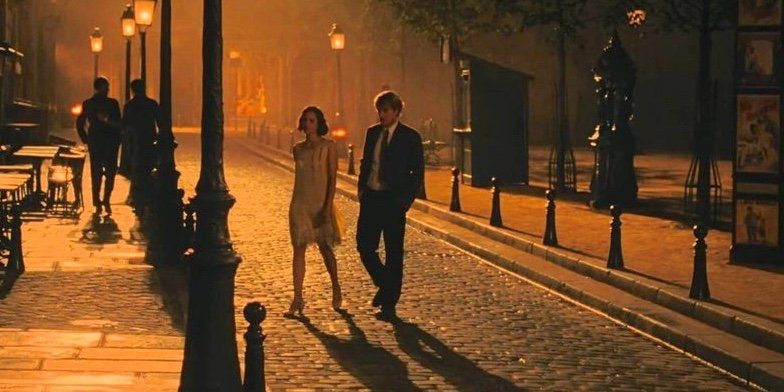 The chills you're feeling aren't just from the crisp autumn air, but also from this tour of the ghostly, the eerie, and the downright creepy! Your guide leads you down cobblestone streets and winding alleys as you learn about the darker side of the City of Light. The Black Plague, the Nazis, and the unexplained. Ooooo.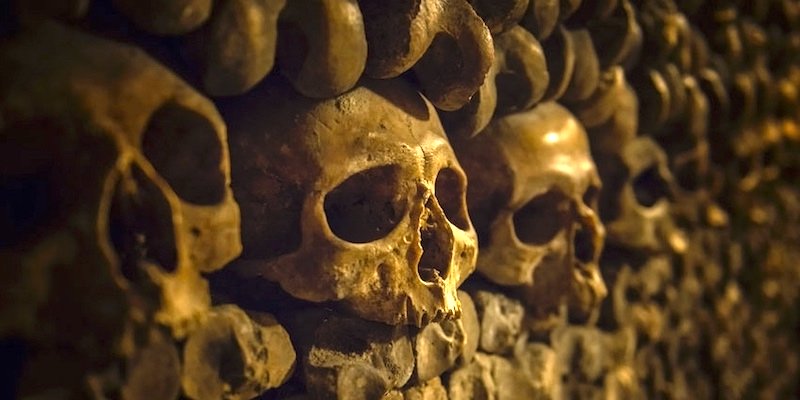 You can't tell from street level, but six million Parisians are laid to rest in limestone caverns 130 steps underground. The Paris Catacombs is an amazing, if somewhat creepy, place. It is also very popular, which is why we choose this skip-the-line tour with an expert guide who also explains the history of this eerie landmark. Good availability in December.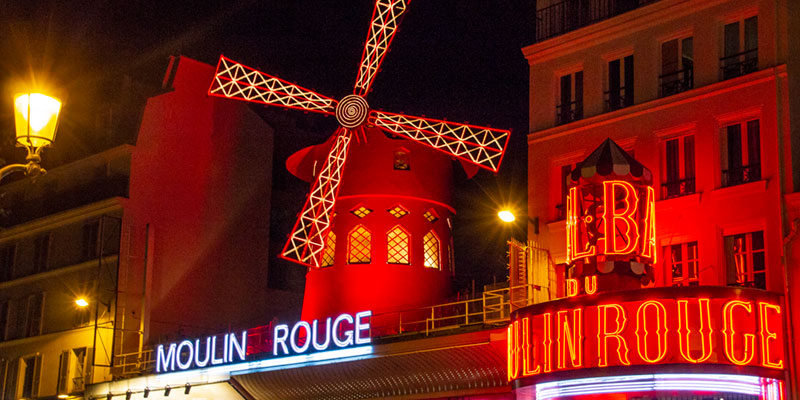 Here's another activity we're happy to welcome back, post-lockdown. It's a 3-in-1 evening spectacular that combines the magical best of Paris, starting with a classic French dinner on a bateau on the Seine. Next stop is the Eiffel Tower for priority access to the 2nd floor. Finally, you are zipped across town to the iconic Moulin Rouge, for an evening cabaret show… with champagne, of course!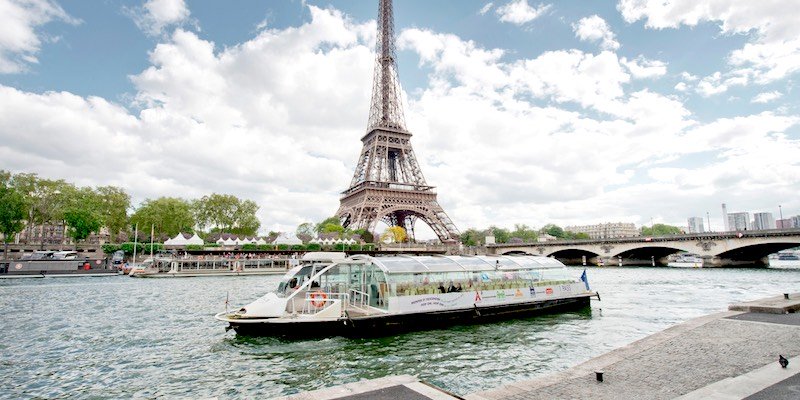 That's right, do Paris in one day! This tour packs a wallop with a combination of Louvre museum tour, Seine River cruise & Eiffel Tower summit. At the Louvre an expert guide takes you to the best artworks. And who doesn't love a relaxing river cruise? You walk the streets of Île de la Cité and view Notre Dame. To top it all (literally!) there's a skip-the-line visit to the Eiffel tower where, from Level 3, you see the city spread beneath you. Everything is included.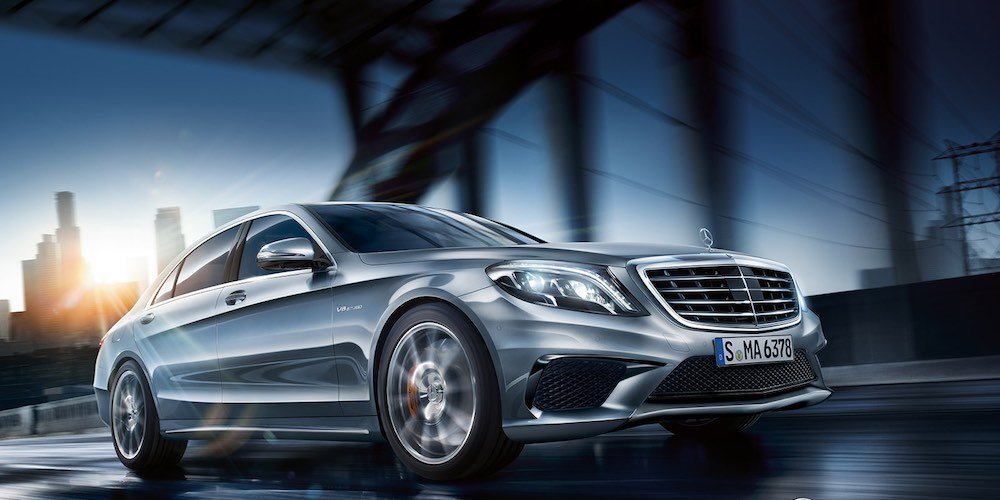 This is one of our best Insiders tips — arrange your transportation from the airport into central Paris before you leave home. It's easy to get tired when traveling, so it's good to know what's going to happen when you finally arrive. You can easily book a shuttle van service right to your hotel. There are a number of services we like, although our favorite is a private airport pickup in a luxury sedan.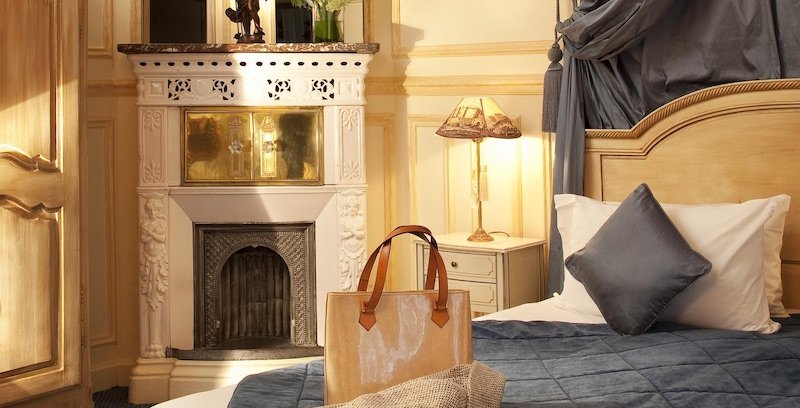 The Latin Quarter is pretty much everyone's favorite part of Paris. It turns out that this historic and charming quartier is also home to some of our favorite hotels in the city. And it's right in the center of things, with so much in easy walking distance, including the Seine, the Pantheon, Notre Dame, Saint-Germain, and even the Marais just across the river. Discover our top seven picks of the best hotels in the quartier, including our #1 top hotel pick in all of Paris.
The Best Ways to Visit Versailles from Paris
Things to Do in Paris September 2021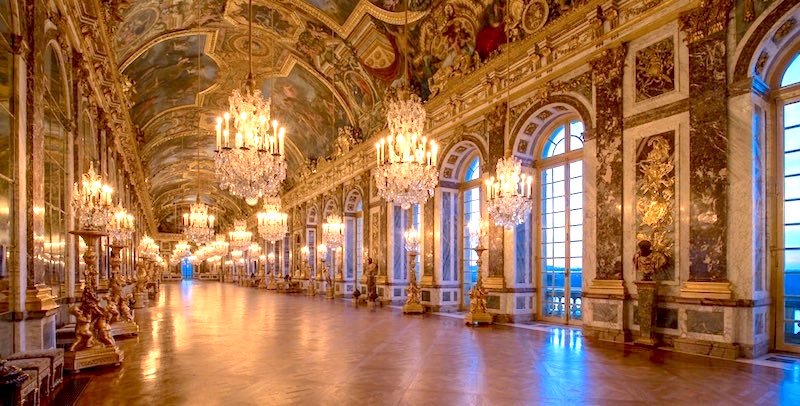 Your driver spirits you from Paris to the royal estate, where priority access lets you skip the long lines and head directly inside to experience the grandeur of the chateau on a guided tour that includes the state apartments, the Hall of Mirrors and the Queen's Chambers. Afterwards, stroll through the stunning gardens until lunch on the Grand Canal. Later, visit the Grand Trianon and Marie Antoinette's fantasy village farm. This small-group tour ensures individual attention.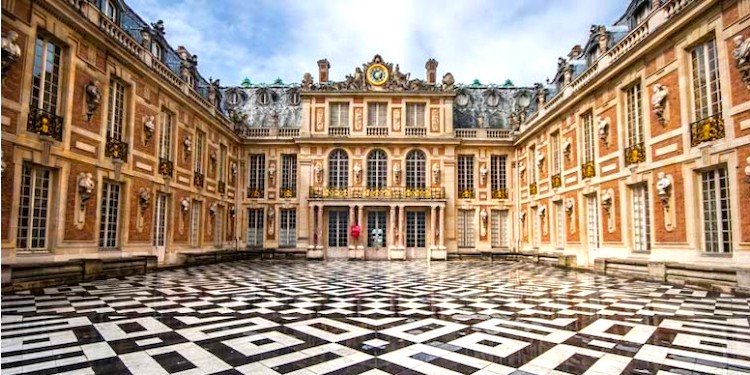 We also recommend this half-day tour to Versailles that includes priority access. We like that it's a small-group activity with an expert guide and that pick-up at your hotel your hotel is included. Tours leave in the morning.
Our Top Food & Wine Activities
Things to Do in Paris December 2021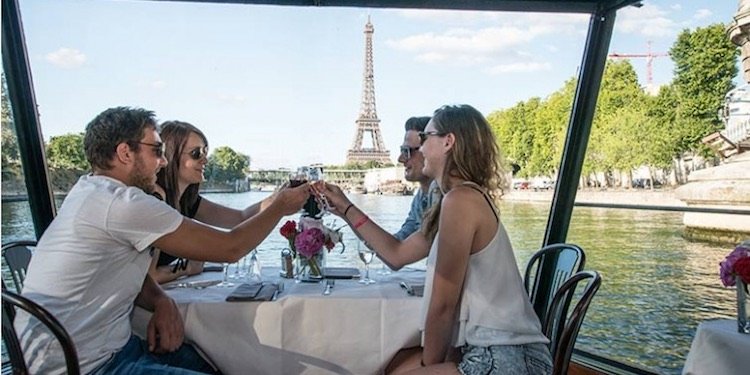 Another Insiders secret is that the best place to see the dazzling landmarks of Paris is on a boat, on the Seine, sipping champagne while enjoying a leisurely classic 3-course French meal. What we like about this one is the menu is a la carte, with wine & champagne compris (included). We highly recommend the Service Privilege option to guarantee you a private window seat and a better menu.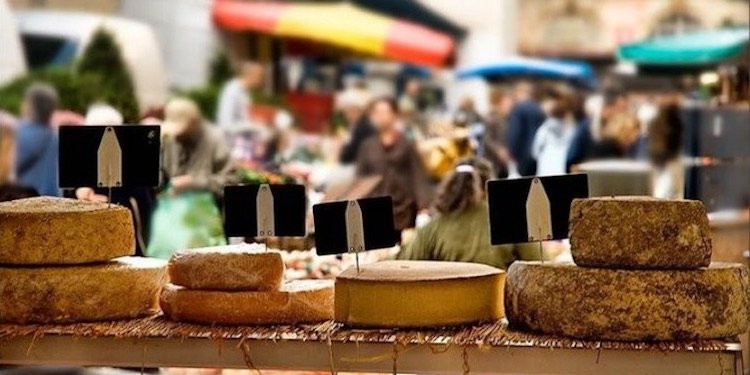 Everyone seems to love this food tour of one of the oldest quartiers. Start the tour at the oldest food market in the city, and then follow your food-expert guide through the historic Marais neighborhood to visit the top food & wine shops, tasting the best of French foods — cheese, charcuterie, baguettes, chocolate, and wine.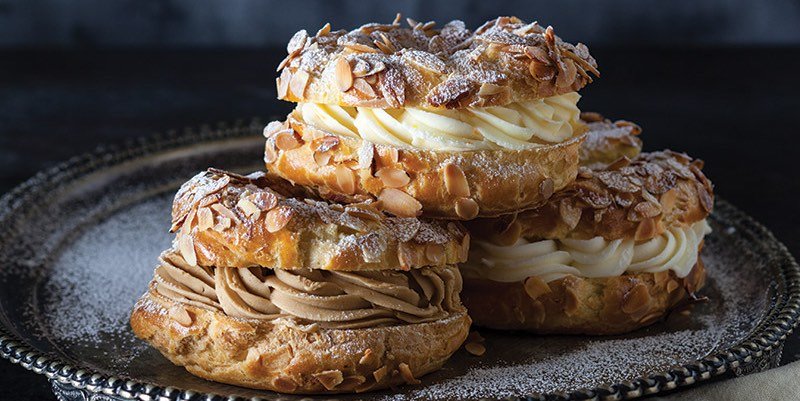 In Paris, chocolate is a major food group. At least that how it seems, what with over 200 speciality (and amazing) chocolatiers. On this tour (our readers' fave food activity) you walk from chocolate shop to pastry shop to chocolate shop in an historic district of Paris and sample all along the route. On a small group tour like this you get hands-on attention at a relaxed pace.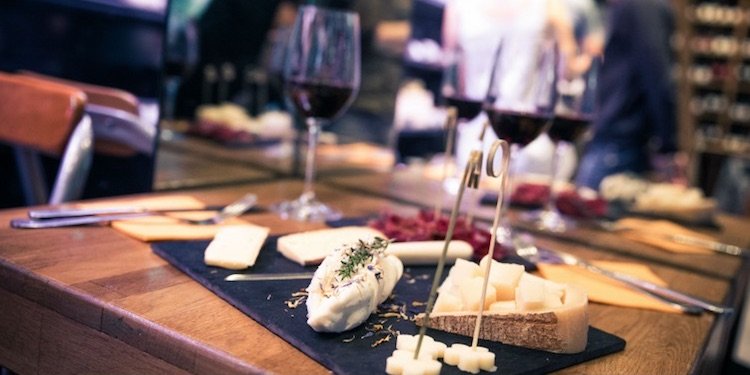 Under the guidance of a master affineur (an expert in the art of cheese aging) you descend into the cheese cellar of a fromagerie in the Marais. Here you learn all about this culinary art while you sample seven classic French cheeses, along with wines — discovering how cheese became one of the most revered foods of France. The small group is limited to 10 to ensure there's more cheese for you.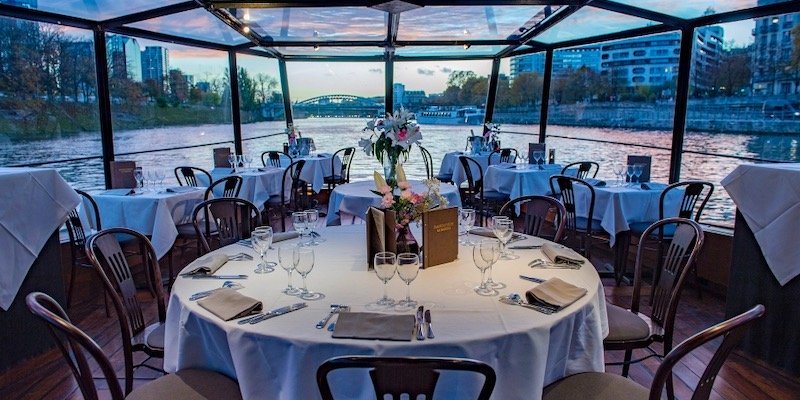 There's nothing better than spending an evening in Paris, gliding down the most famous river in the world, watching the monuments and sites all aglow, while dining on a multi-course, classic French meal. On this nighttime cruise dinner is served with wine plus a half bottle of champagne. Choose the window seating option for the best experience.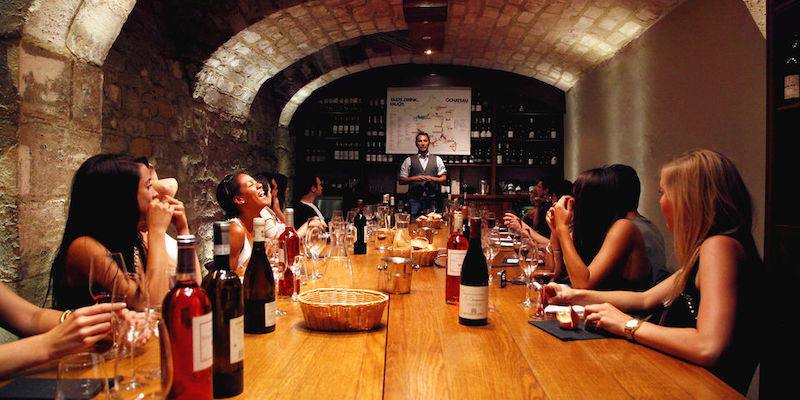 Sign up for a 2-hour in-depth tasting — that allows enough time to explore all the best wine regions of France, including Champagne. In this informal & informative wine tasting a professional French sommelier pours wine from the regions while giving an in-depth explanation of each. It takes place in a charming, centrally-located wine cellar. Available Christmas Eve & New Years Eve.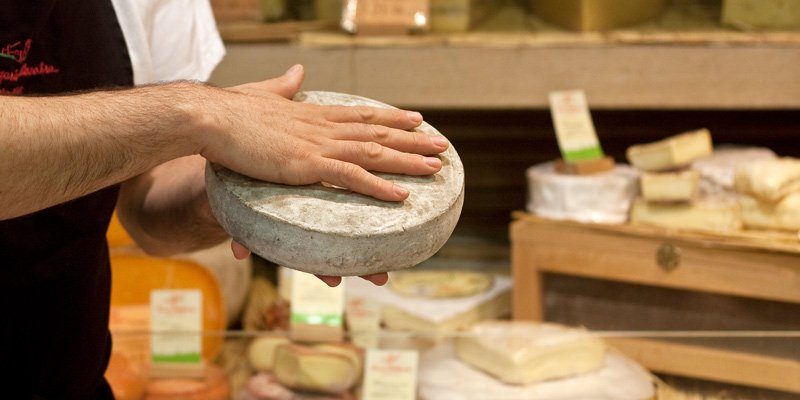 You start your culinary afternoon on the historic Left Bank, a gourmet haven. At a traditional fromagerie you learn about French cheeses while you sample them. Next up are freshly baked baguettes followed by French wine. Don't forget the foie gras! And, don't worry, any calories you consume are going to be burned off by the walk! The Christmas version of this popular tour is not to be missed.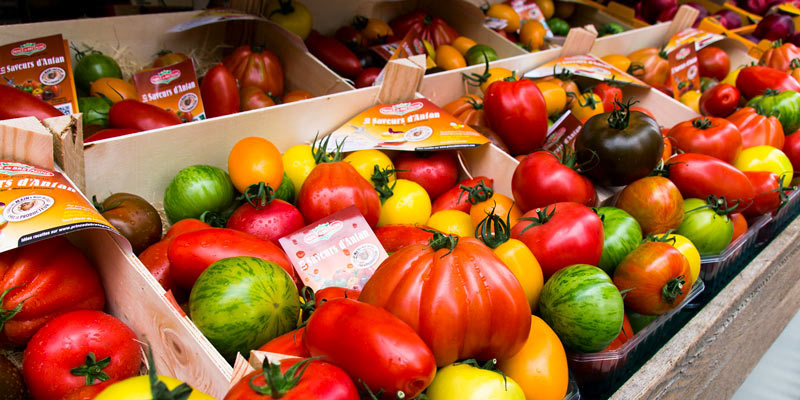 What better place to take a cooking class than Paris? Especially when it also includes a trip to an outdoor food market to meet butchers, fishmongers, and produce sellers as you gather the fresh ingredients for your class. This popular class teaches you how to create an entire French meal — entrée, plat, et dessert. Available from December 15 onward.
Fave Day Trips From Paris
Things to Do in Paris December 2021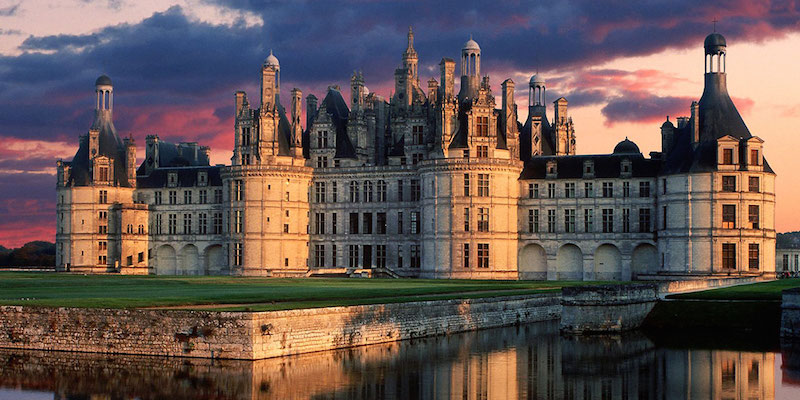 One of the things you don't want to miss when you visit Paris is the Loire Valley with its magnificent castles. It's an easy day trip from Paris and this particular tour is our reader's favorite — because it also includes a guided tasting of the region's famous wines. The day begins at the largest castle, Château de Chambord. The final stop is Château de Chenonceau, considered the loveliest of the Loire castles. Lunch is also included. Limited availability in December.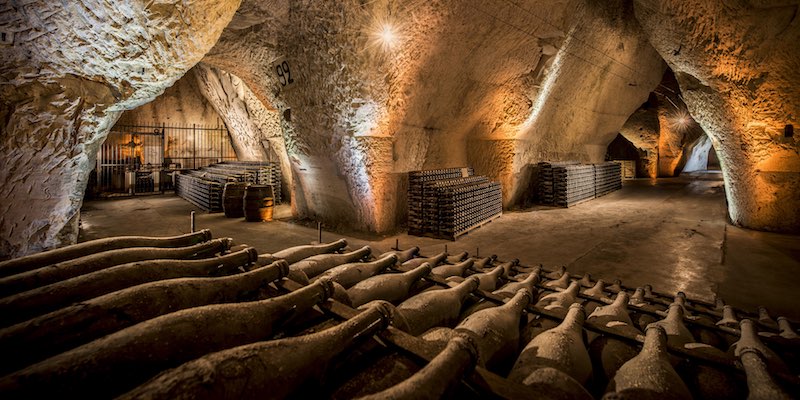 A day spent in the Champagne region is certain to be a highlight of your holiday. Starting from your Paris address your driver/guide whisks you off through rolling hills and world-class vineyards to Reims, capital of the Champagne region. After touring this historic area the champagne houses beckon and your sampling of bubbly begins! Lunch is included on this full-day trip.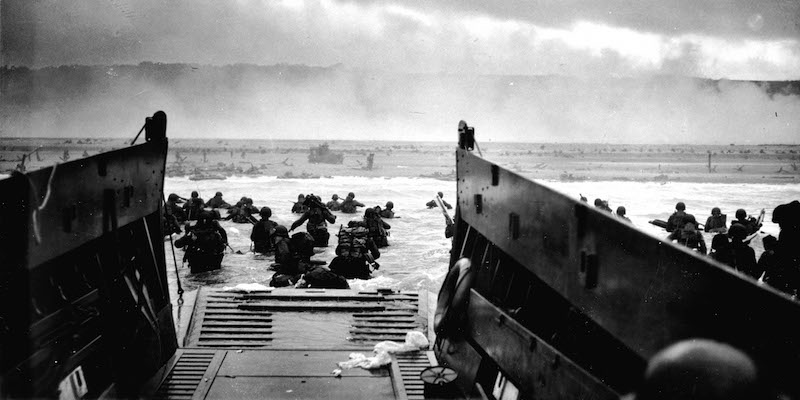 Although it took the Allied Forces 70 days to get from the Atlantic shore to Paris, it will only take you a few hours to get from Paris to the historic D-Day beaches of Normandy. Perhaps the most important battle site of World War II, the landing beaches still evoke powerful memories and emotions. Visit the important sites on a day trip from Paris that returns you to Paris the same day. Limited availability in December.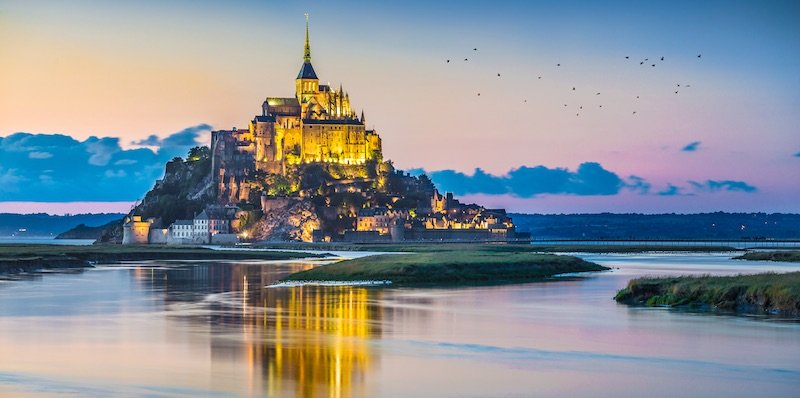 Take a day in December to visit this fairytale island just off the Normandy coast. On this tour you explore the Benedictine abbey of Mont St-Michel that becomes separated from the mainland during high tide. Wander along the narrow streets, visit the shops and the abbey's ramparts. Everything is included, even pick-up at your hotel, so no need to worry about anything. Limited availability in December.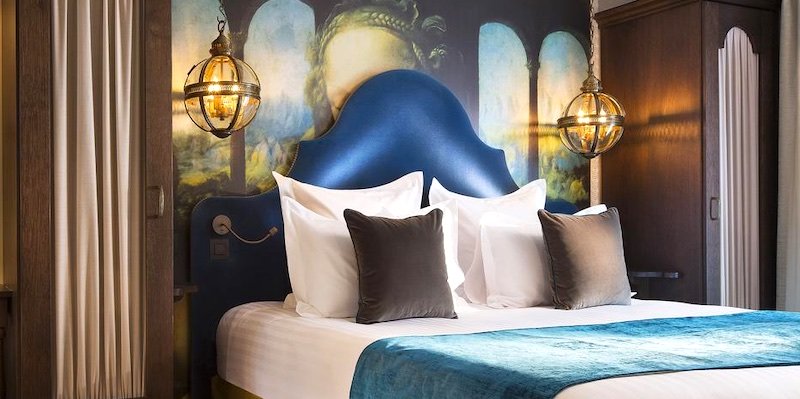 Who doesn't love staying on the Left Bank of Paris? Since Hemingway and the Jazz Age, the Left Bank has defined the essence of Paris. The Saint-Germain neighborhood is charming, and so are the best of the hotels in the quartier. In fact, here is our selection of the top Left Bank hotels — with a couple of bonuses as well!
The Best Events in Paris
Things to Do in Paris December 2021
Christmas Markets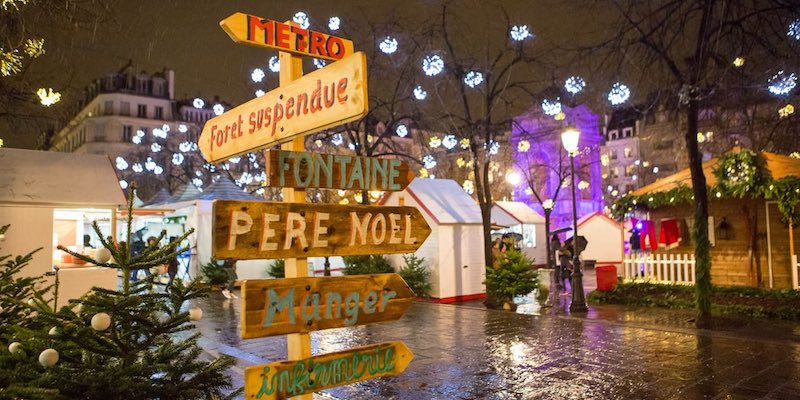 From the middle of November to early January bundle up warm and set out on the streets of Paris to learn how the French celebrate Christmas. Seasonal markets are set up up in many quartiers of the city. These temporary cabin villages are where tout les Parisiens shop for seasonal specialties, decorations, and Christmas crafts. During this festive time of year you will find Noël markets throughout the city.
Christmas Lights on Champs Elysées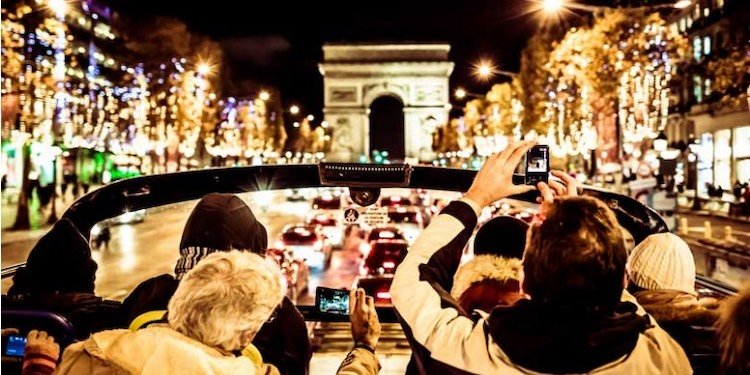 Paris lights up for the holidays, but the most famous light show is on Champs Elysées. If you're lucky enough to be in Paris in mid November you can watch the Christmas lights be turned on by celebrities and French dignitaries. (We're still waiting to be invited to throw the switch!)
• Avenue des Champs Elysées
• November 15 to January 6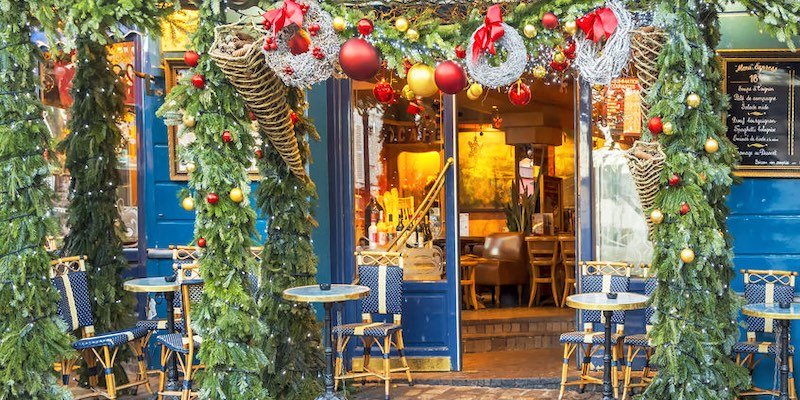 Here's an easy way to see all the seasonal goodness that Paris has to offer. Follow your guide to explore Christmas in its many forms — the decorations & displays at Galeries Lafayette, window displays in the city's Art Nouveau shops & boutiques, in and out of quaint food and tableware shops, and finishing up at a traditional Parisian win bar for champagne and foie gras. Bonnes Fêtes !
Le Grand Tasting Paris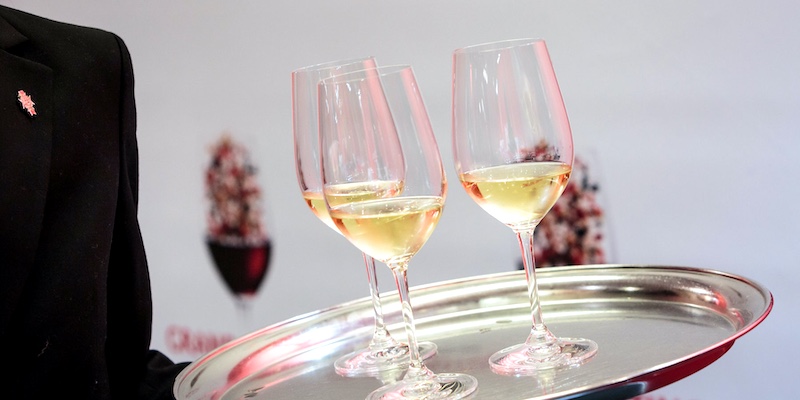 Attention wine lovers! Hundreds of French and global winemakers will gather at the Le Festival des Grands Vins in Paris to offer tastings, workshops, and culinary events.
• Carrousel du Louvre
• December 3 & 4 2021
• Information…

Noël en Bio – Organic Christmas Show

Salon Nautique de Paris
France's largest boat show! Unfortunately, the 2021 salon has been cancelled. We look forward to December 2021.
What's On at the Museums
Things to Do in Paris December 2021
Picasso – Rodin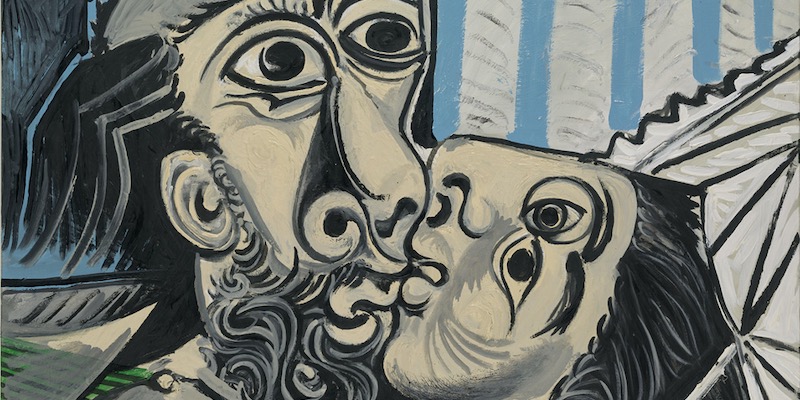 This clever and much-anticipated exhibition is showing at both of the museums dedicated to the title artists — the Musée Picasso in the Marais and the Musée Rodin in the 7th Arrondissement. It demonstrates (perhaps for the first time so graphically) how the two artists, in their own ways, heralded a turning point in modern art.
• Musée Picasso & Musée Rodin
• Ends January 2, 2022
• Information…
Signac, the Collector
Paul Signac (1863-1935), the inventor of pointillism, was also a keen art collector. See his fabulous collection of Bonnard, Matisse, and Fauves.
• Musée d'Orsay
• Ends February 13, 2022
• Information…
Dalí – The Endless Enigma
Be immersed in the surrealistic and metaphysical landscapes of the world of Salvador Dalí. Paintings scattered around around the world are featured in this dazzling digital exhibition, including works from the Gala-Salvador Dalí Foundation at Figueres, the Dalí Museum in Florida, the Reina Sofía Museum in Madrid, and MoMA in New York.
• Atelier des Lumières, 38 Rue Saint Maur, 11e
• Ends January 2, 2022
• Information…

The Narcissus Theorem – Jean-Michel Othoniel
Contemporary French artist Jean-Michel Othoniel is taking over Petit Palais' museum and garden with his art installation. It's his biggest solo show since his retrospective at the Pompidou.

Maro Ura – A Polynesian Treasure
The exhibition traces the history and cultural importance of the feather belt, one of the most prestigious objects of the great chiefdoms of the Society Islands. Related to worship of the god 'Oro, these sacred belts were used during commemorative ceremonies.

Chaïm Soutine/Willem de Kooning – Painting Embodied
Discover how Chaïm Soutine (1893-1943), a Russian painter of the School of Paris, influenced Willem de Kooning (1904-1997), the Dutch/American Abstract Expressionist.

Cinema at Last! French Entertainment from 1833 to 1907
Discover 300 films and related paraphernalia by well-known artists from Pierre Bonnard to Auguste and Louis Lumière, the inventors of cinema.

Marlene Dumas
To celebrate the bicentenary of the birth of Charles Baudelaire (1821-1867), South African artist Marlene Dumas has produced a series of paintings inspired by his work.

Petits Papiers du 20e siècle
Paul Destribats (1926-2017), was an avant-garde collector and scholar. This exhibition showcases 12,000 of his leaflets, posters and documents that have been donated to the Kandinsky Library.

Paris to Athens – Birth of Modern Greece
To celebrate the bicentenary of the Greek Revolution, the Louvre presents an exciting exhibition that traces the artistic link between Greek and European culture; specifically focussing on Paris and Athens. The show concludes with works by the Greek group TECHNE, which exhibited in Paris in 1919.

David Hockney: A Year in Normandy
Celebrated British painter David Hockney has initiated a new chapter in his artistic journey depicting his house, his garden and the surrounding countryside of Normandy. In the form of a narrative cycle depicting the arrival of spring, this work was created during the Covid lockdown.

The Manet Girl
This is the first exhibition dedicated to Julie Manet (1878-1966), the only daughter of the Impressionist artist Berthe Morisot, and the niece of Impressionist mentor Édouard Manet. One hundred works feature paintings, sculptures, pastels, and watercolors that retrace her life.

From Afar: Precious Objects from Elsewhere
Since ancient times, carnelian, lapis lazuli, ebony, and other precious materials have circulated along trade routes. This exhibition highlights these precious materials as well as exotic animals who have traveled between the continents since the Middle Ages.