The Best 2023 Holiday Activities In Paris – 52 Things To Do In December
If you're lucky enough to be in Paris in December, you'll be rewarded with the most magical events and activities of the year. The city sparkles with a million lights, and hundreds of decorated trees line the boulevards. Christmas markets spring up all over the city — from the Eiffel Tower to Montmartre to a special holiday lighting ceremony on Champs-Elysées.
Christmas is a busy time in Paris; tours, dinners and events sell out early. So be sure to book your holiday activities as soon as you can — tout de suite !
Most Popular Activities
Things to Do in Paris December 2023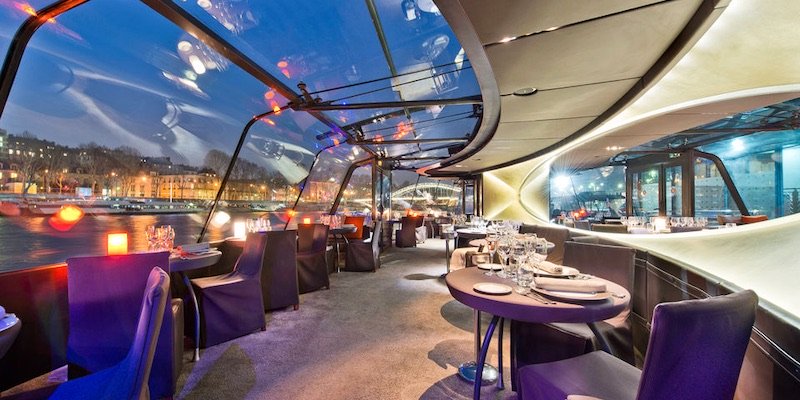 Reserve your place for the Noël version of a Seine River dinner cruise. It's a floating extravaganza as you watch the holiday lights of Paris pass by while listening to live music and being served a classic 4-course French meal. Departure time is 8:30 PM. Be sure to choose the Service Premier option, if available, for the best seating, best meal, and the ultimate experience.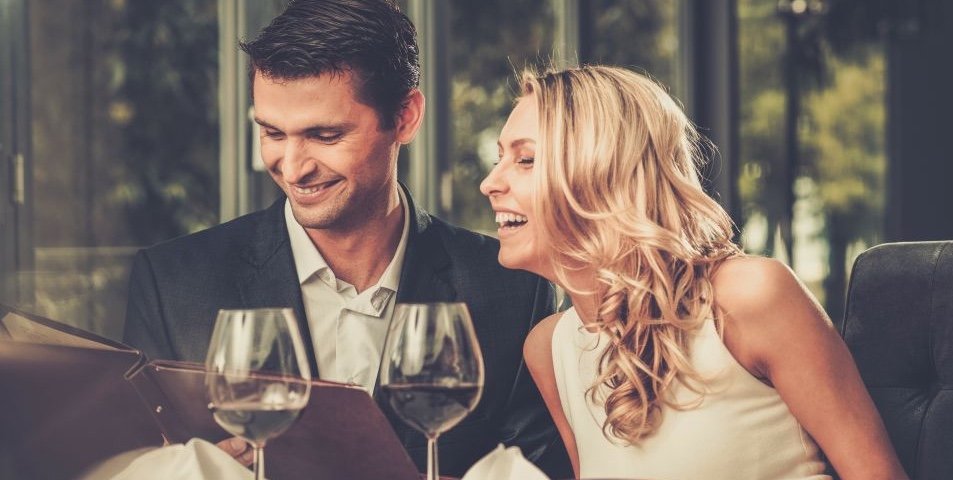 It's difficult to imagine a better place to celebrate Christmas in Paris than on the Eiffel Tower. Rise 200 feet above the city lights to restaurant Madame Brasserie for a seasonal dinner with all of Paris visible beneath you. Select the Menu Grande Dame – Paris View option for the best views.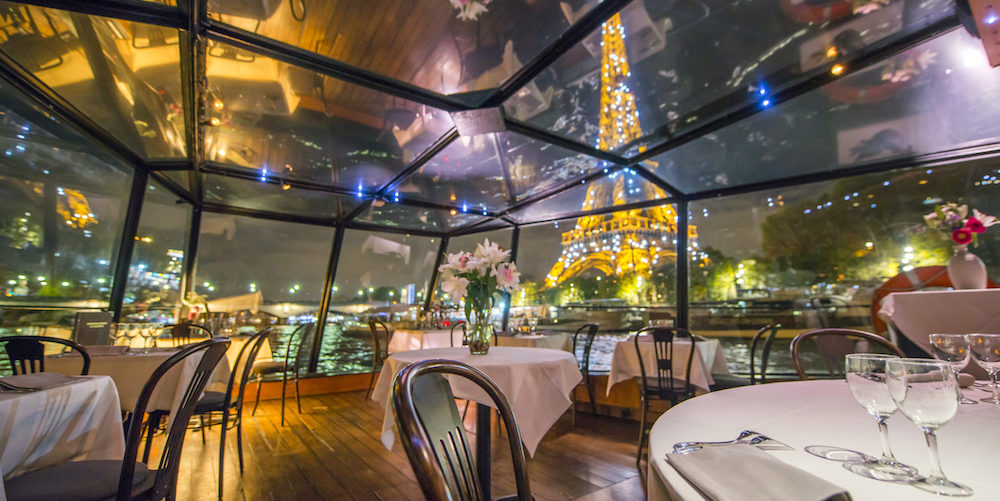 Here's another way to indulge your inner romantic on a magical evening cruise along the Seine, viewing the City of Lights at its most magical. You dine on a decadent 4-course classic French dinner, accompanied by live music on-board, as you float past illuminated landmarks like the Louvre, Notre Dame Cathedral, and the Eiffel Tower. Choose the Excellence option for premier seating and a few extras — like more champagne!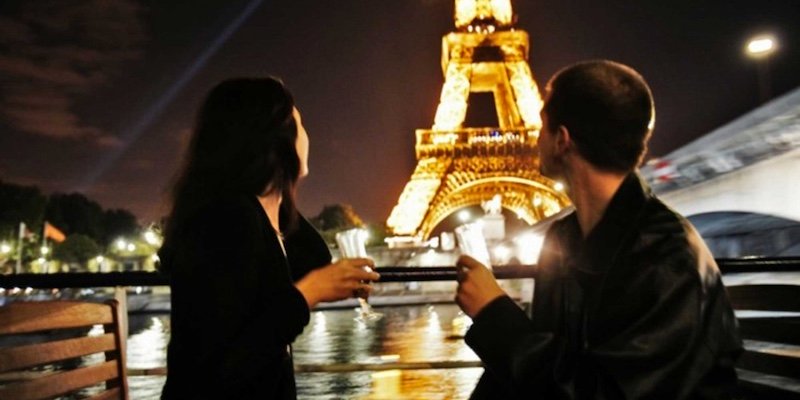 What could be better than a relaxed, champagne-fueled boat ride down the most beautiful river in the world? Well, what about having priority seating at the front of the boat? How about a French sommelier to guide you through a flight of three different types of champagne? Glide past the sights while sipping bubbly and discovering that the best way to see the City of Lights is on a bateau.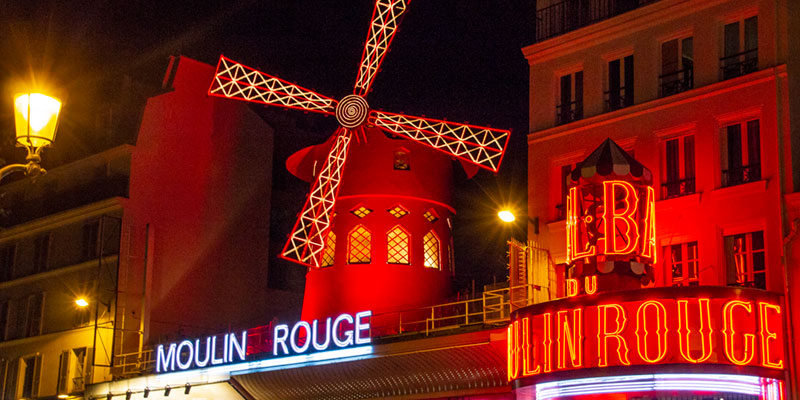 Paris at night is magical. This combo tour shows you the best — from the sparkling lights of the Eiffel Tower to the historic monuments along the Seine to the dazzling Moulin Rouge. At the Eiffel Tower you enjoy breathtaking views of the city below, then you cruise the river dining on a classic French dinner. Next up, you travel across town to the Moulin Rouge to sip champagne and admire the most popular cabaret in Europe.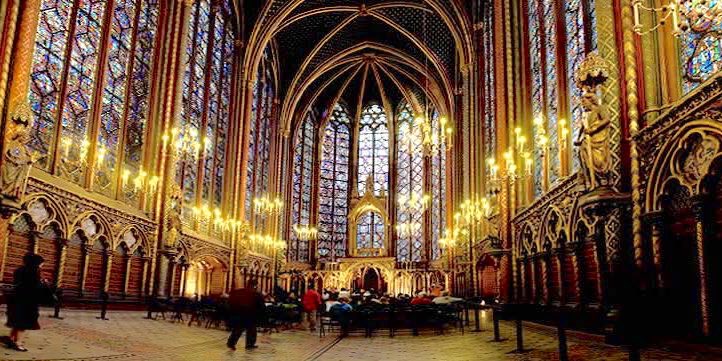 Candlelight piano performances in historic churches, operas at the splendid Palais Garnier or at the Jacquemart-Andre museum, and special concerts at Salon Gustave Eiffel on the Tower itself. These are December classical music options in Paris. But you must book now before they are sold out.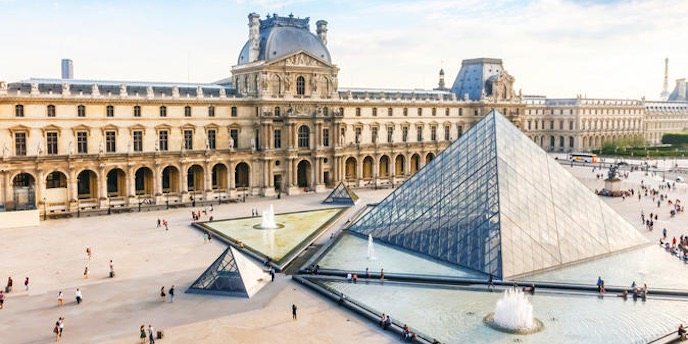 The Louvre is very, very popular, and rightly so, but that means long lineups. Luckily, though, you can grab priority access by booking this guided tour, especially designed to feature the most famous works, the ones you must see when in Paris. Don't waste your time in line or get lost in the mammoth 60,000 square foot museum — see it like a Paris VIP.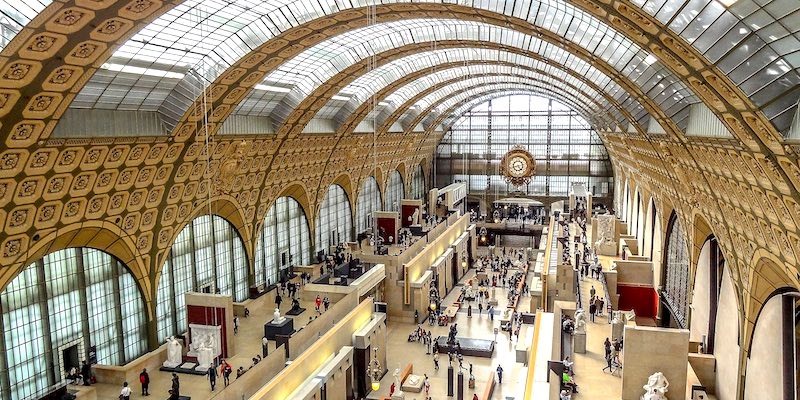 Don't miss the world's greatest collection of Impressionist works by Van Gogh, Monet, Manet, and Renoir. At Musée d'Orsay the lines are always long, so the best way to see the art is on this priority-access tour, led by an art expert guide. The small-group size also ensures personal attention. After the tour finishes, you're free to spend as much time as you want perusing the masterpieces.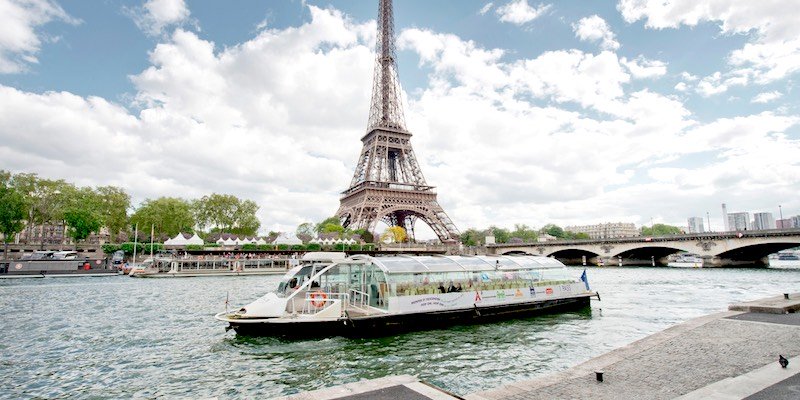 That's right, do Paris in one day! This tour packs a wallop with a combination of Louvre museum tour, lunch on the Eiffel Tower, and a cruise along the city's famous river. A table has been reserved for you at the Tower, where you dine overlooking the sights of Paris. Then, hop on a boat at the banks of the Seine River to see the best of Paris landmarks, riverside. You're not done yet! Visit the Louvre for a guided tour of the world's most famous museum. Whew!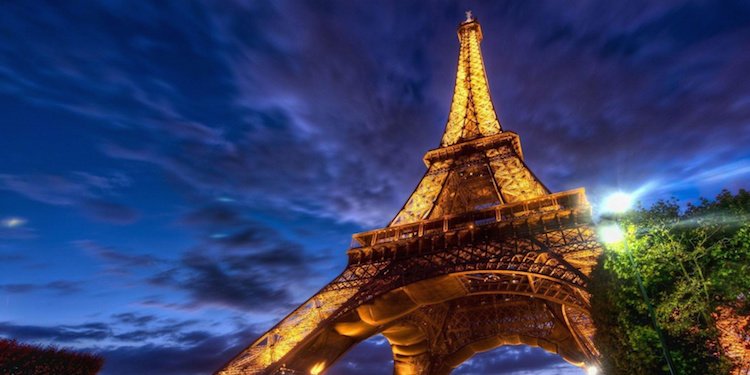 The Eiffel Tower is, of course, one of the most popular attractions in Paris. Hence, there is always a long line. The only sure way to avoid waiting out in the December cold is to book a skip-the-line tour. On this tour you meet up with your guide at the base of the tower and get escorted past the massive lineup to the priority entrance. Also check the Big List of Eiffel Tower Tours…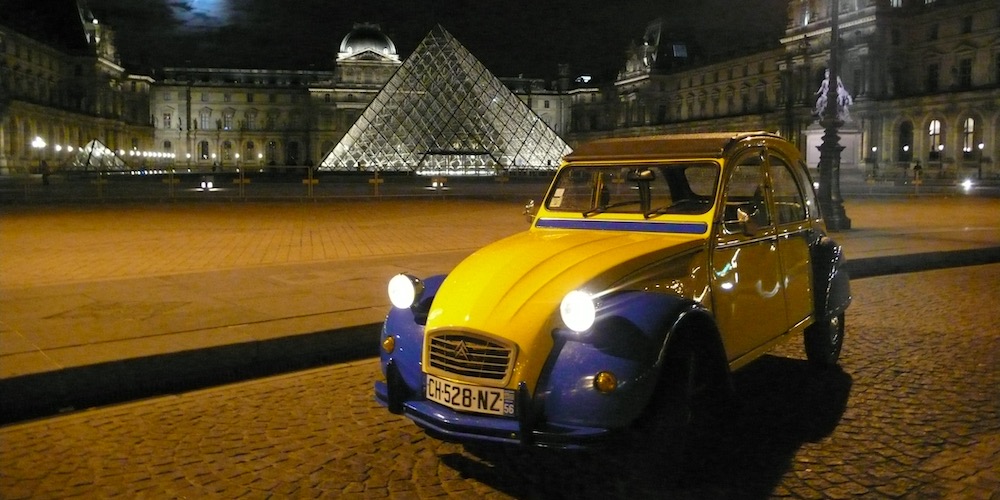 This memorable nighttime city tour finds you in a vintage Citroën 2CV. Your driver/guide gathers you from your hotel and chauffeurs you to the city's most iconic sites, from the Eiffel Tower to the Pantheon to the Latin Quarter to Montmartre, the highest point in Paris with the best views. By the way, champagne is included!
The Lancaster Champs-Elysées in the 8th Arrondissement is the Paris Insider Guide featured hotel this month. The Lancaster exudes a certain zen-like luxury, combining design details with minimalism for a very relaxing atmosphere. Small for a deluxe hotel, this allows for the Lancaster's personal service. For the best experience, consider the Marlene Dietrich Suite, named for the actress who lived here in the 1930s.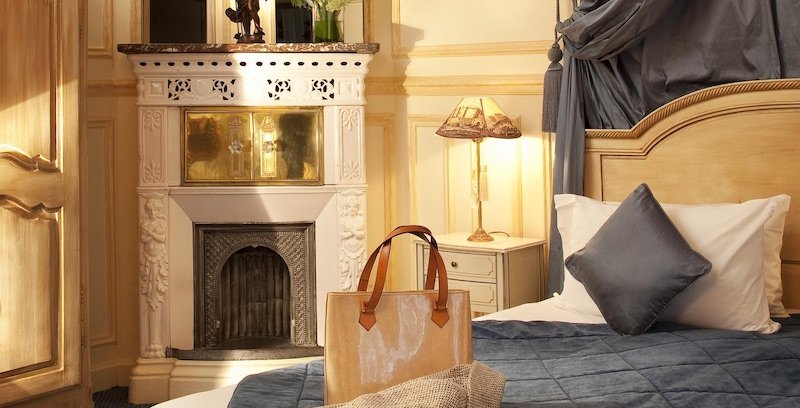 The Latin Quarter is pretty much everyone's favorite part of Paris. It turns out that this historic and charming quartier is also home to some of our favorite hotels in the city. And it's right in the center of things, with so much in easy walking distance. Discover our top seven picks of the best hotels in the quartier, including our #1 top hotel pick in all of Paris.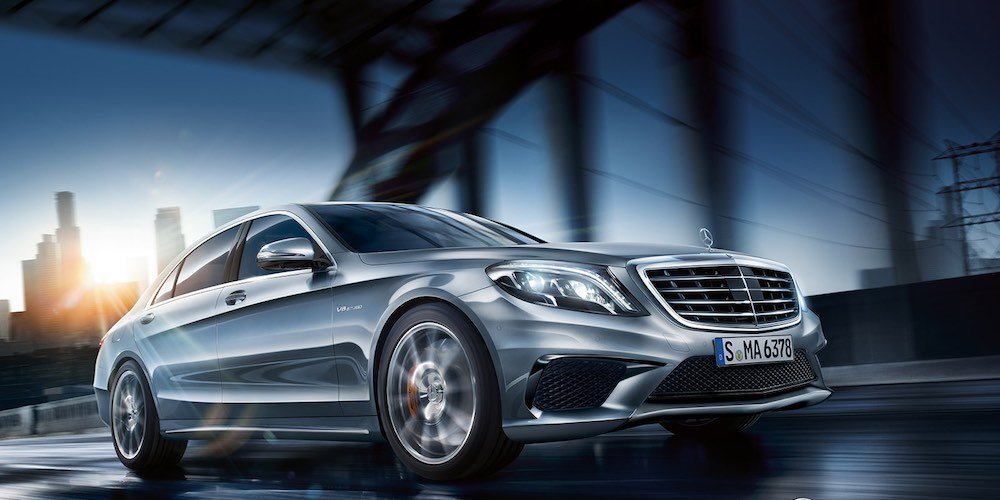 It's a great feeling landing in Paris and knowing what's going to happen. That's why we always pre-arrange transportation from the airport into central Paris. There are shuttles and taxis, of course, but our favorite way is to have a luxurious vehicle and driver waiting at our arrival to whisk us directly to our hotel. There's something magical about starting your trip to Paris with a touch of comfort.
Our Top Food & Wine Activities
Things to Do in Paris December 2023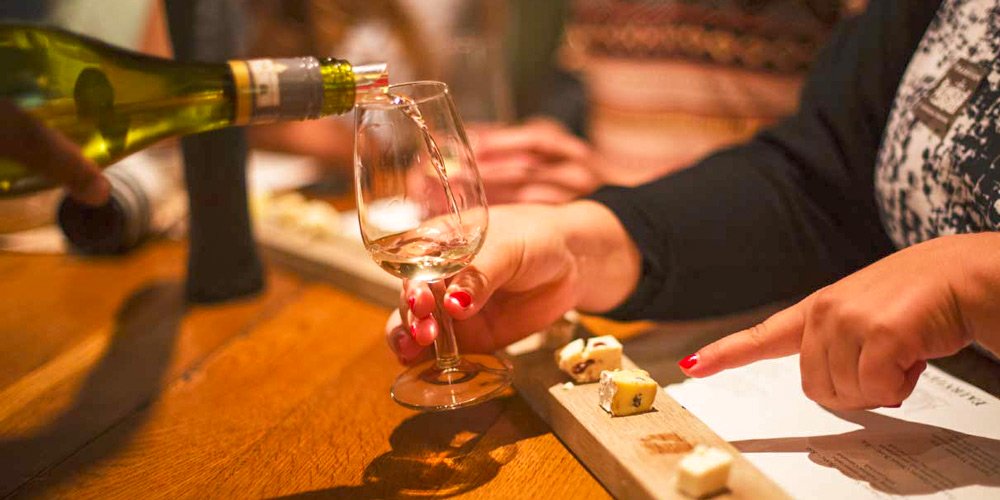 Under the guidance of a master affineur (an expert in the art of cheese aging) you descend into the cheese cellar of a fromagerie in the Marais. Here you learn all about this culinary art while you sample seven classic French cheeses, along with wines — discovering how cheese became one of the most revered foods of France. The small group is limited to 10 to ensure there's more cheese for you.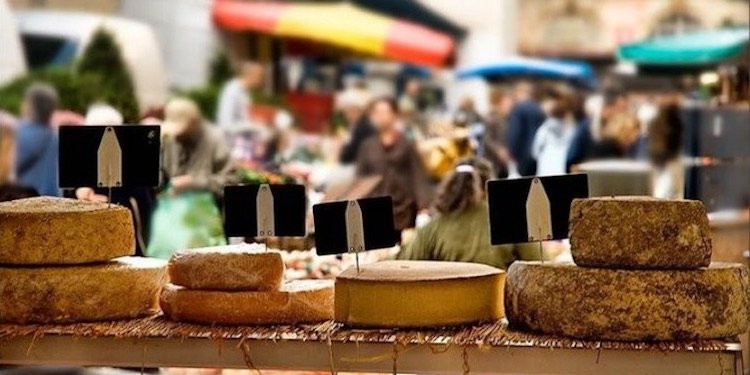 Everyone loves this food tour through one of the oldest quartiers of Paris. Start at the oldest food market in the city, and then follow your food-expert guide through the historic Marais neighborhood to visit the top food & wine shops, tasting the best of French foods — cheese, charcuterie, baguettes, chocolate, and wine. Highly recommended.
It's an Insiders secret that the best place to see the dazzling landmarks of Paris is on a boat, cruising along the Seine, sipping champagne while enjoying a leisurely classic 3-course French meal. The menu is a la carte, with wine & champagne compris (included). We highly recommend the Premier Service option, if available, to guarantee you a private window seat and a better menu.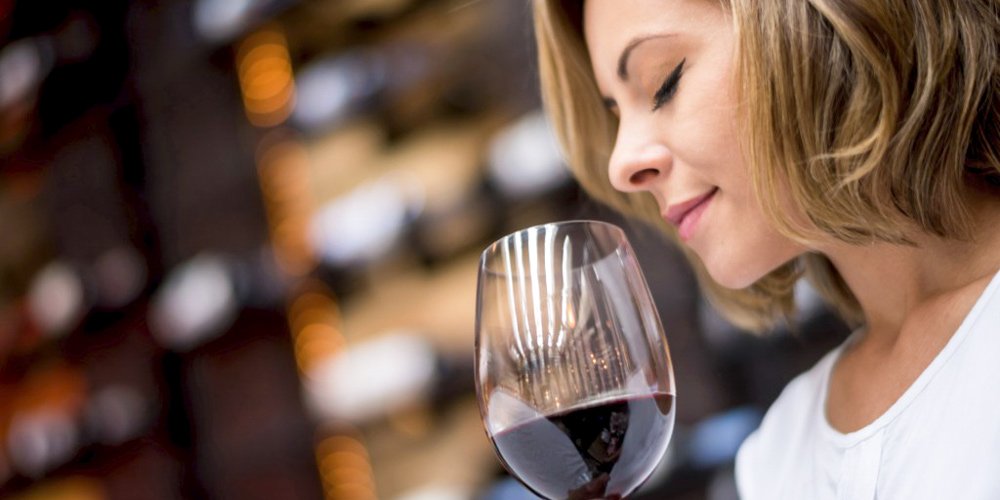 Sign up for a 2-hour in-depth tasting — that allows enough time to explore all the best wine regions of France, including Champagne. In this informal & informative wine tasting a professional French sommelier pours wine from the regions while giving an in-depth explanation of each. It takes place in a charming, centrally-located wine cellar. Available Christmas Eve & New Years Eve.
High above Paris, Michel-starred Chef Thierry Marx has created Madame Brasserie restaurant on the first floor of the Eiffel Tower. Enjoy stunning views while savoring Chef Marx's classic 3-course lunch. You bypass the long lines and take the elevator directly to the restaurant. This is something you won't forget!
In Paris, chocolate is a major food group. At least that how it seems, what with over 200 speciality (and amazing) chocolatiers. On this tour (our readers' fave food activity) you walk from chocolate shop to pastry shop to chocolate shop in an historic district of Paris and sample all along the route. On a small group tour like this you get hands-on attention at a relaxed pace.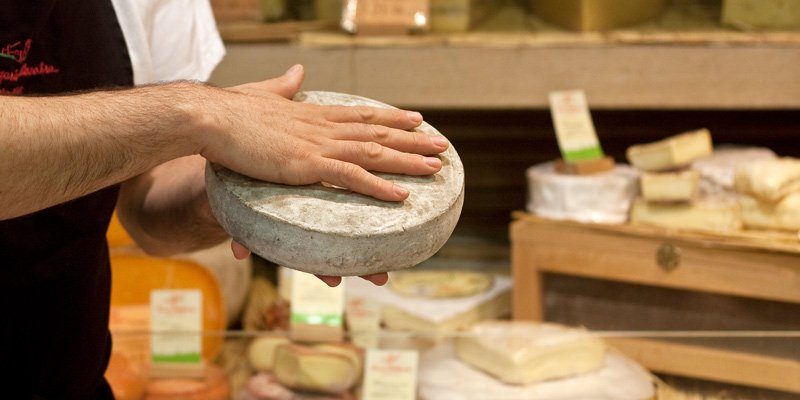 You start your culinary afternoon on the historic Left Bank, a gourmet haven. At a traditional fromagerie you learn about French cheeses while you sample, sample, sample. Next up are freshly baked baguettes followed by French wine. Don't forget the foie gras! And, don't worry, any calories you consume are going to be burned off by the walk! The Christmas version of this popular tour is not to be missed.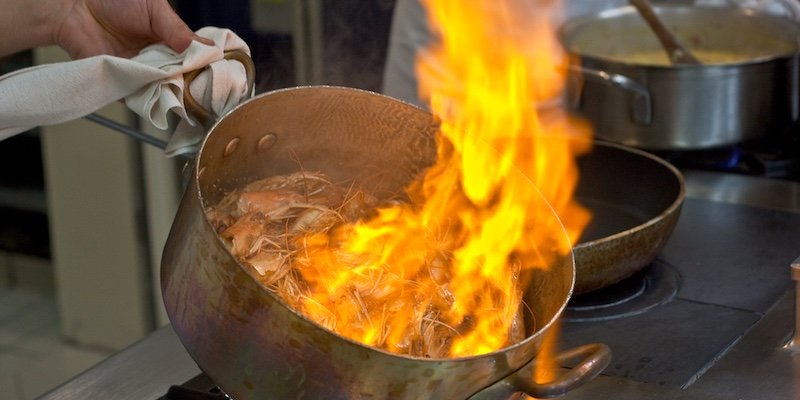 What better place to learn about French cooking than Paris? Especially when your class also includes a trip to an outdoor food market to meet butchers, fishmongers, and produce sellers to gather the fresh ingredients for your cooking. This popular class teaches you how to create an entire French meal — entrée, plat, et dessert. Available from December 15 onward.
The Best Ways to Visit Versailles from Paris
Things to Do in Paris December 2023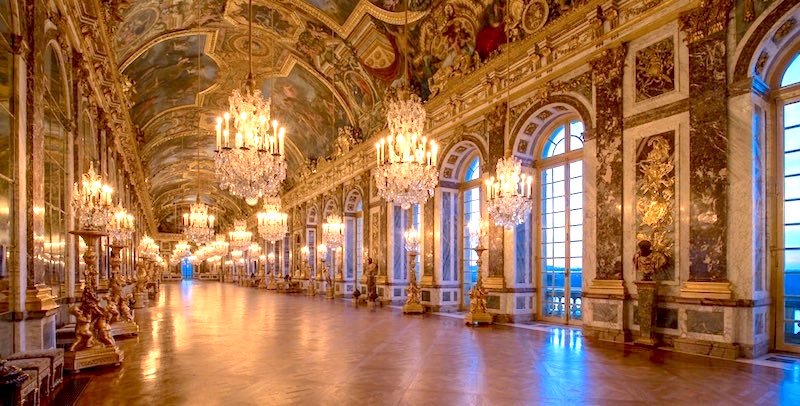 The days starts with your driver whisking you from Paris to the royal estate, where priority access awaits. You head directly inside to experience the grandeur of the chateau. This guided tour includes visits to the state apartments, the Hall of Mirrors, and the Queen's Chambers. Afterwards, stroll through the stunning gardens until lunch on the Grand Canal. Later, see the Grand Trianon and Marie Antoinette's fantasy village farm. The small-group size ensures individual attention.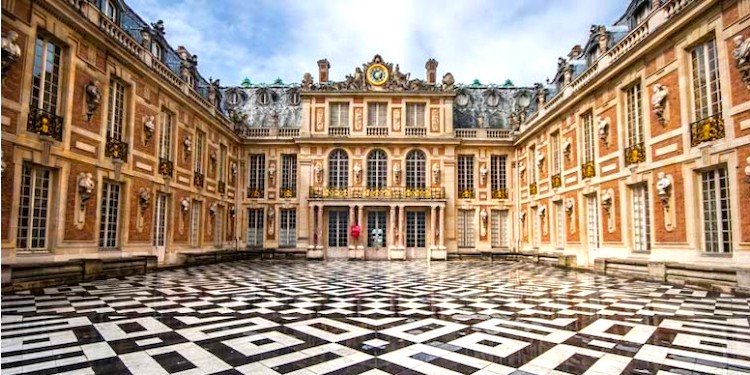 If you don't have a full day to devote to Versailles, we also recommend this half-day tour that includes priority access. You'll breeze by the long lines to experience the grandeur of Louis XIV, The Sun King. This small-group activity is led by an expert guide and includes transportation from central Paris. If you prefer (as we do) you can opt for a private tour, for just you and your group.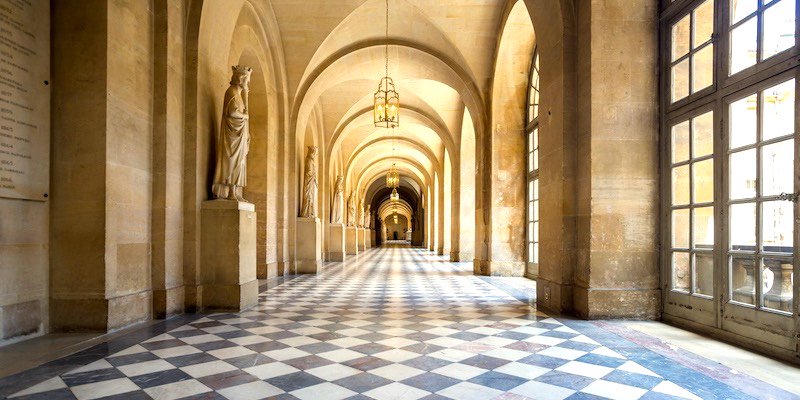 A perfect way to experience the grandeur of Versailles while avoiding the crowds is to book this VIP tour of the royal estate. Your private driver takes you from your Paris hotel to the priority entrance at the palace. Bypass the long lineups for the chance to see areas of the chateau usually reserved for dignitaries. You also visit the Hall of Mirrors, the king and queen's private residences, and the magnificent gardens.
Fave Day Trips From Paris
Things to Do in Paris December 2023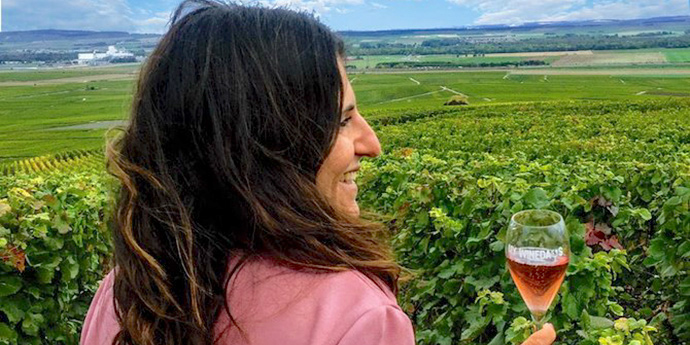 A day spent in the Champagne region is certain to be a highlight of your holiday. Starting from your Paris address your driver/guide whisks you off through rolling hills and world-class vineyards to Reims, capital of the Champagne region. After touring this historic area the champagne houses beckon and your sampling of bubbly begins! A classic French 3-course lunch is included on this full-day trip.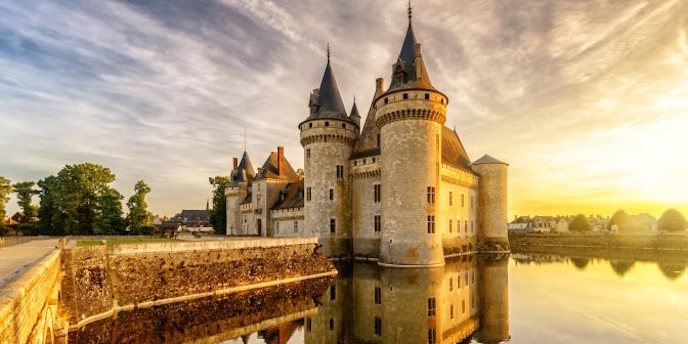 One of the things you don't want to miss when you visit France is the Loire Valley with its magnificent castles. It's an easy day trip from Paris and this particular tour is our favorite. Not only do you visit 3 or 4 of the most spectacular chateaux, you also taste the wines of the best producers in the Loire Valley. The semi-private activity includes transportation from central Paris in a luxurious Eurovan.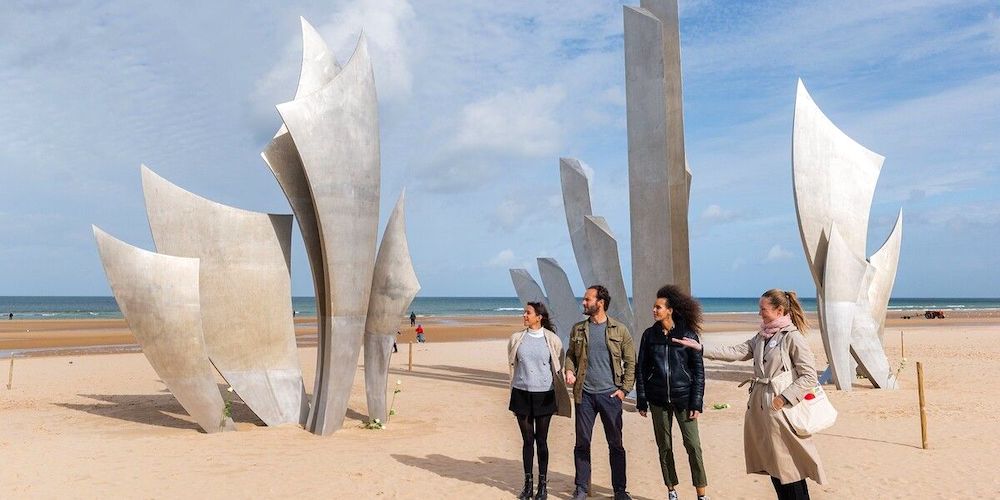 Although it took the Allied Forces 70 days to get from the Atlantic shore to Paris, it will only take you a few hours to get from Paris to the historic D-Day beaches of Normandy. Perhaps the most important battle site of World War II, the landing beaches still evoke powerful memories and emotions. Visit the important sites on a small-group trip from Paris in a comfortable Eurovan.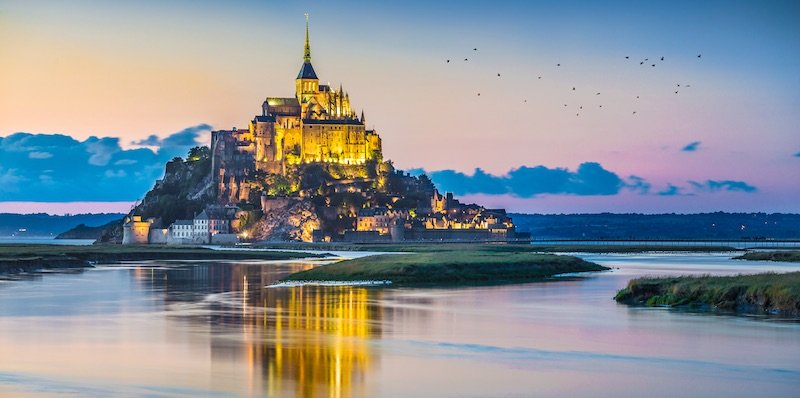 Take a day to visit this fairytale island just off the Normandy coast. On this private tour you explore the Benedictine abbey of Mont St-Michel that becomes separated from the mainland during high tide. Wander along the narrow streets, visit the shops and the abbey's ramparts. Everything is included, even pick-up at your hotel, so no need to worry about anything.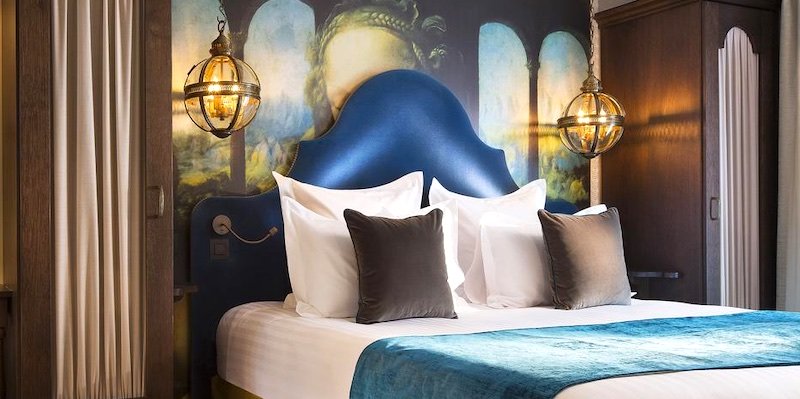 Who doesn't love staying on the Left Bank of Paris? Since Hemingway and the Jazz Age, the Left Bank has defined the essence of Paris. The Saint-Germain neighborhood is charming, and so are the best of the hotels in the quartier. In fact, here is our selection of the top Left Bank hotels — with a couple of bonuses as well!
The Best Events in Paris
Things to Do in Paris December 2023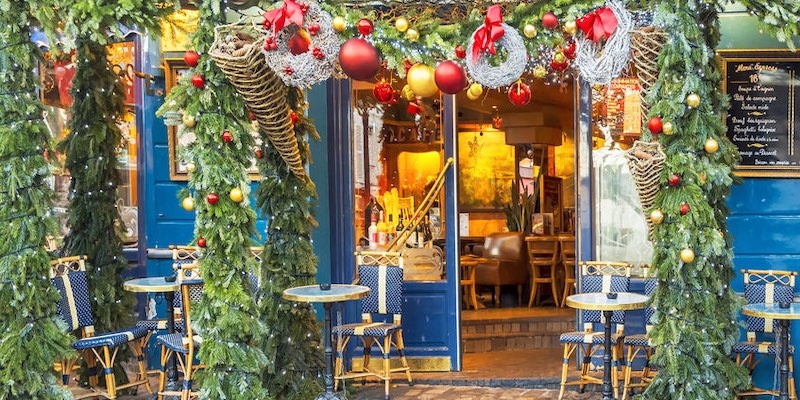 Here's an easy & fun way to enjoy all the seasonal goodness that Paris has to offer. Follow your guide to explore Christmas in Paris in its many forms — the decorations & displays at Galeries Lafayette, window displays in the city's Art Nouveau shops & boutiques, in and out of quaint food and tableware shops, and finishing up at a traditional Parisian win bar for champagne and foie gras. Bonnes Fêtes !
Christmas Markets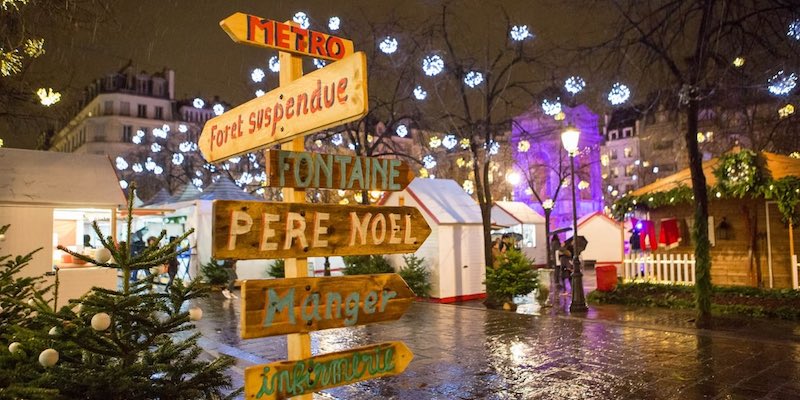 From the middle of November to early January bundle up warm and set out on the streets of Paris to learn how the French celebrate Christmas. Seasonal markets are set up up in many quartiers of the city. These temporary cabin villages are where tout les Parisiens shop for seasonal specialties, decorations, and Christmas crafts. During this festive time of year you will find Noël markets throughout the city.
Notre Dame Christmas Market 2023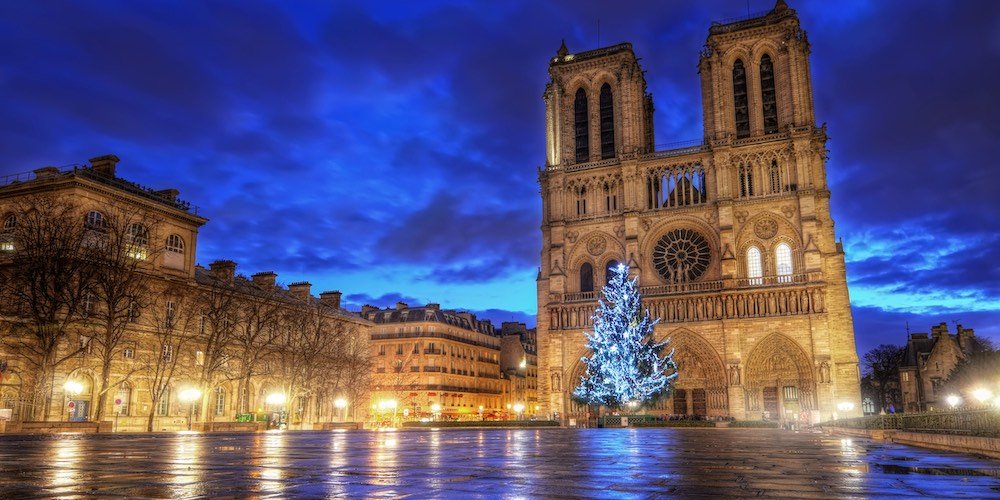 It's a Christmas miracle! Paris' favorite Marché a Noël at Notre Dame Cathedral is back, but just across the river in Square Viviani. Marvel at oldest tree in Paris (at 400 years) and sample regional specialties like macaroons, gingerbread, foie gras, hot pretzels, sausages, local cheese, roasted chestnuts, mulled wine and chocolat chaud.
• Square René Viviani, 5th Arrondissement
• December 9 to 26
• Information…
Christmas Lights on Champs Elysées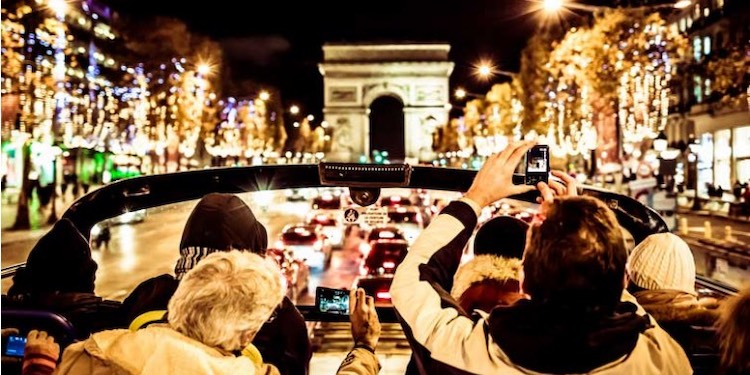 Paris lights up for the holidays, but the most famous light show is on Champs Elysées. If you're lucky enough to be in Paris in mid November you can watch the Christmas lights be turned on by celebrities and French dignitaries. (We're still waiting to be invited to throw the switch!)
• Avenue des Champs Elysées
• November 15 to January 6


Noël en Bio – Organic Christmas Show
Paris Nord Villepinte
December 6 to 8, 2023

Salon Nautique de Paris
France's largest boat show is once again riding the waves in 2023!
Porte de Versailles
December 3 to 11, 2023
What's On at the Museums
Things to Do in Paris December 2023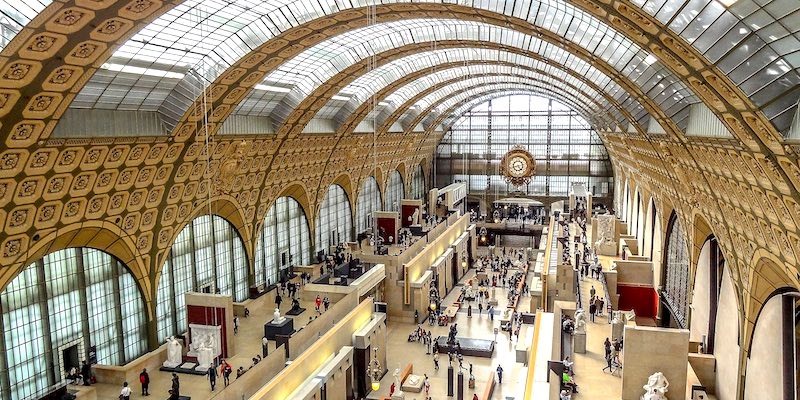 Yes, you can! You'll cover a lot of art history in a few short hours — the only thing you have to do is relax and enjoy the masterpieces. No need to worry about buying tickets or standing in line. This combination museum tour takes you to the best at the Louvre and the d'Orsay museum with a knowledgeable guide. Group size is limited to 8.
Edvard Munch
In collaboration with the Munch Museum in Oslo, Musée d'Orsay is devoting an exhibition to the famous Norwegian painter Edvard Munch (1863-1944) who, though he created numerous paints over sixty years, still remains largely unknown.
• Musée d'Orsay
• Ends January 22, 2023
• Information…
Picasso – New Works of Art
The exhibition celebrates the nine masterpieces by Picasso donated to the French National Collections by his daughter, Maya Ruiz-Picasso.
• Musée Picasso
• Ends December 31, 2023
• Information…
Picasso à l'Image
Here's a chance to see art films, archives, and documentaries shot during Picasso's lifetime, presenting facets of his personal and artistic life.
• Musée Picasso
• Ends February 12, 2023
• Information…
Cézanne – The Light of Provence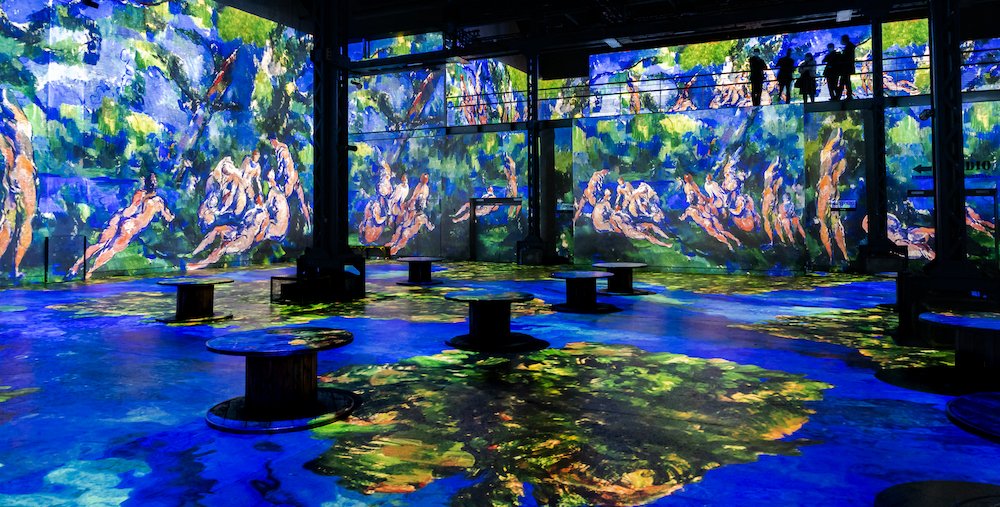 This new exhibition features some of Cezanne's best work, displaying his composition, his approach to light and color, and his greatest source of inspiration.
• Atelier des Lumières
• Ends January 2, 2023
• Information…
Rosa Bonheur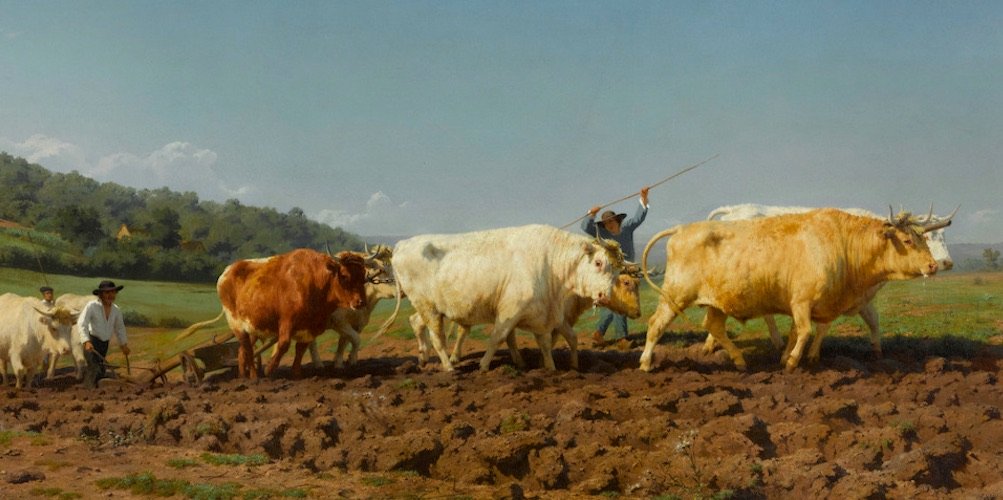 To celebrate the bicentenary of the birth of Rosa Bonheur (1822-1899), the Musée des Beaux-Arts in her hometown of Bordeaux and the Musée d'Orsay in Paris are presenting a retrospective of her paintings.
• Musée d'Orsay
• October 18 to January 15, 2023
• Information…

Sam Szafran
Born in Paris, the son of Polish Jewish immigrants, Szafran (1934-2019) was an abstract artist with a passion for pastel.
Musée de l'Orangerie
Ends January 16, 2023

Facing The Sun
It's the 150th anniversary of Claude Monet's Impression: Soleil Levant (Impression: Sunrise), the centerpiece of Musée Marmottan-Monet's collection and the painting that launched the Impressionist movement.
Musée Marmottan-Monet
Ends January 29, 2023

Giuseppe Penone – Dessins
Italian sculptor Giuseppe Penone (born 1947) is known for his large scale sculptures of trees, but he has always kept a pencil and paper nearby for his drawings. This exhibition presents over 200 of his drawings donated by Penone to the Pompidou, along with six sculptures.
Centre Pompidou
October 20, 2023 to March 6, 2023

Décadrage Colonial
"Do not visit the colonial exhibition!" This was the reaction of the Surrealist group of artists when denouncing the 1931 International Colonial Exhibition. (The title means something like "unframing the colonial exhibition"… we think!) The current show will return to that rather unpleasant chapter of French history, which degraded cultures by referring to them as "elsewhere">
Centre Pompidou
November 7, 2023 to March 2023

Christian Marclay
Newsweek magazine recently named Marclay one of the ten most important artists working today. His early work explored the connections between sound, noise, photography, video, and film. He pioneered the use of gramophone records and turntables to create unique sound collages. Marclay's later work extends to all the visual arts — photographs, prints, paintings, and films.
Centre Pompidou
November 16, 2023 to February 27,2023

Mardi Gras Indians of New Orleans
If there's one event that captures the spirit of New Orleans it's the Mardi Gras Carnival with floats, brass bands, and lots of street dancing. Part of the scene, and tracing their roots to the French colonial era, are the Mardi Gras Indians (also known as Black Masking Indians) who parade in magnificent Native American costumes adorned with pearls, sequins, and feathers. The exhibition is organized with the Louisiana State Museum.
Musée du Quai Branly
October 4 2023 to January 15, 2023

Kanak Journals
It took Roger Boulay, a museum curator, more than two decades to document 3,000 sketches and watercolors of the Kanak people. In case you've forgotten your cultural geography, the Kanak are the indigenous people of New Caledonia, a southwest Pacific island territory still governed by France. The Kanak speak more than twenty distinct languages with eleven dialects including Creole, and use French as their common language. This is a must-see exhibition!
Musée du Quai Branly
October 4, 2023 to March 12, 2023

Kimono
Kimono literally means "what is worn". The gown embodies Japanese culture and sensibility. It was during the Edo era (1603-1868) that the kimono became the traditional dress, worn by all Japanese, regardless of their social status or gender. This exhibition, conceived at Victoria and Albert Museum, examines the kimono across centuries and continents.
Musée du Quai Branly
November 22, 2023 to May 28, 2023

André Devambez – Dizziness of the Imagination
A retrospective of the work of Belle Époque artist André Devambez. An artistic jack of all trades, Devambez was a painter, an engraver and and illustrator at the same time, producing work oscillating between serious and light subjects.
Petit Palais
Ends December 31, 2023

Walter Sickert – Painter & Transgressor
A major retrospective dedicated to the English painter Walter Sickert. Sickert painted subjects considered too audacious for this time, such as music hall scenes and de-eroticized nudes.
Petit Palais
October 14, 2023 to January 29, 2023

André Derain – Paysages Méridionaux
Influenced by the masters, André Derain (1880-1954) turned to more classical painting after World War I. His landscapes capture the intense light of Provence. Hence, "Southern Landscapes".
Musée de l'Orangerie
Ends March 6, 2023

Parisiennes Citoyennes!
"Women of Paris!" This historical exhibition takes you on a journey in search of traces of women's struggles for emancipation from the French Revolution to the achievement of parity in politics,
Musée Carnavalet
Ends January 29, 2023