55 Perfect Holiday Activities – Things To Do In Paris, December 2019
If you're lucky enough to be in Paris during this month of holidays, you'll be rewarded with some of the most magical events of the year. The city sparkles with a million fairy lights, and hundreds of decorated trees line the boulevards. Concerts at the recently renovated La Sainte Chapelle, Église de la Madeleine, and Notre Dame Cathedral sell out quickly, so be sure to book right away.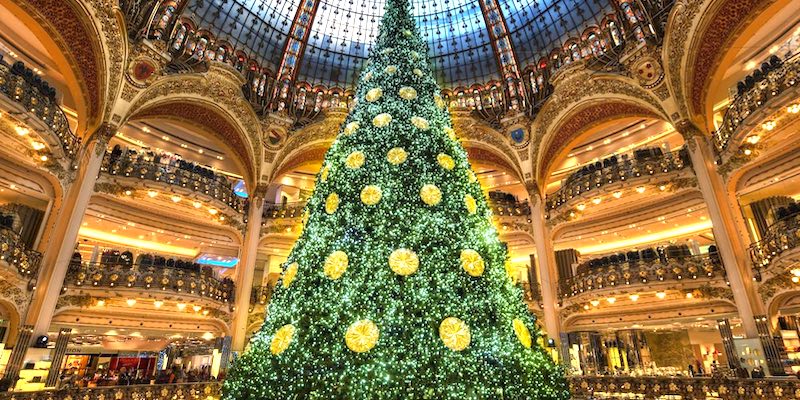 One of our favorite things to do in Paris in December is to plan a day trip beyond the city gates. Visit the Loire Valley chateaux, explore the famous Château de Versailles, or sip bubbly in Champagne and return to Paris the same day.
Most Popular Activities
Things to Do in Paris December 2019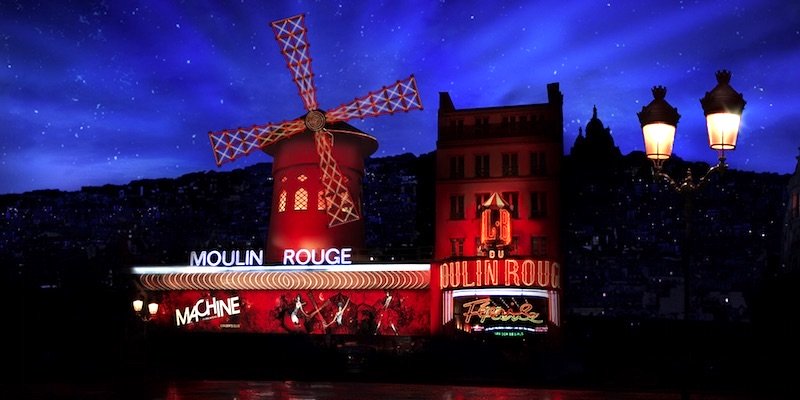 We heartily recommend this complete night out in Paris, especially during the holiday season. You get to experience the best of Paris attractions in this one evening — dinner on the Eiffel Tower, a cruise aboard a bateau on the Seine, and the fabulous cabaret at the Moulin Rouge. Even better, this evening in Paris includes return transportation to your hotel. Be sure to book early. Also see, The 6 Best Evenings In Paris…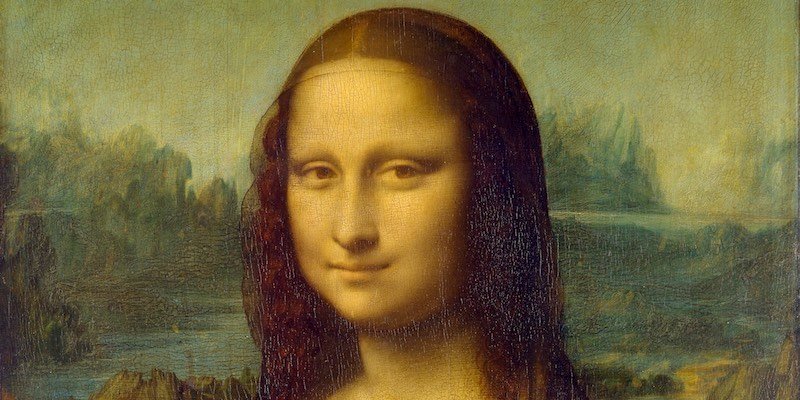 The Louvre is very, very popular, and that means very long lineups. Luckily, though, you can grab priority access by booking this guided tour, especially designed to feature the most famous works, the ones you must see when in Paris. Don't waste your time in line or get lost in the mammoth 60,000 square foot museum — see it like a Paris VIP. Also see, How to Beat the Long Lines at the Louvre…

On the other hand, this is our favorite way to see the artwork, combining a skip-the-line evening tour of the Louvre with an after-hours wine tasting at the most popular wine bar in Paris. Wine + art + skipping the lines — is it any wonder this is our favorite?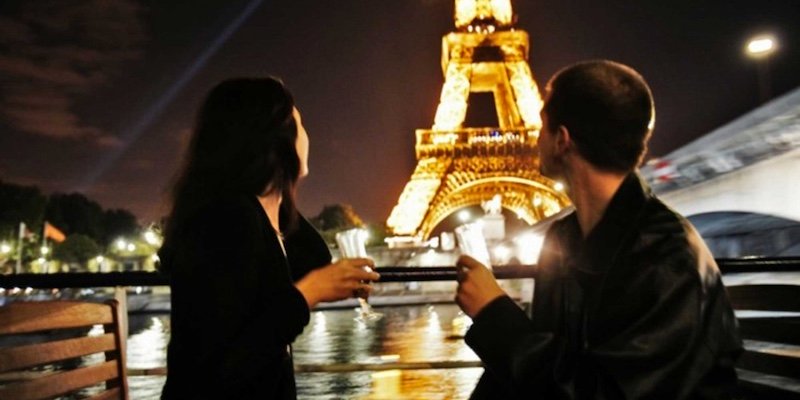 Reserve your place for the Christmas version of a Seine River dinner cruise. It's another 5-course extravaganza as you watch the holiday lights of Paris City Pass by. The Christmas Eve boat sails at 8:30 PM and the Christmas Day lunch heads out at 12:40 PM. These are definitely going to sell out.

Even better than a nighttime dinner cruise along the Seine is this all-night New Years Eve dinner cruise with a 4-course gourmet French meal, champagne, and wine. Even better, the evening starts with an illuminations tour of the City of Light. Next you marvel at the lights of Paris as you dine. Did we mention the live music and dancing until 2 AM? Also see, 22 Stellar Things To Do In Paris On New Year's Eve…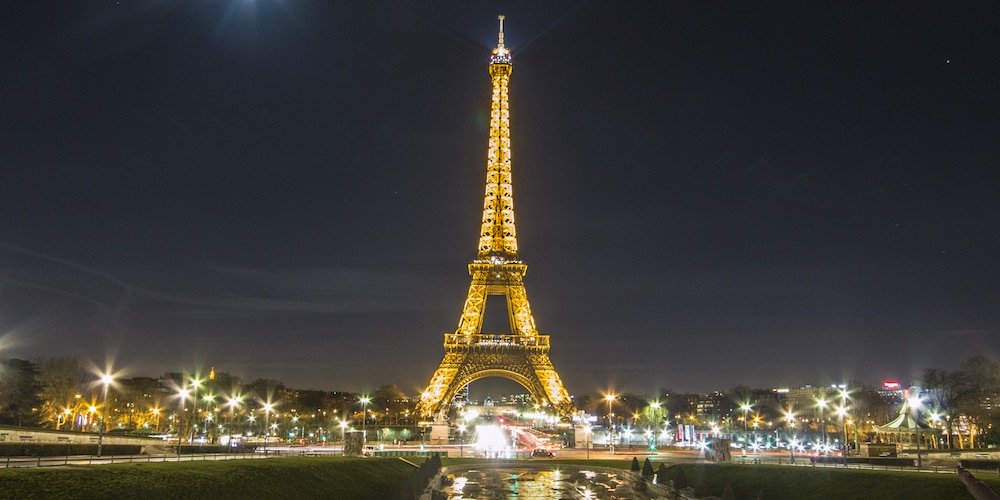 This popular and satisfying nighttime activity gets you past the line, up the tower, and into 58 Tour Eiffel for a classic 3-course French dinner at a restaurant where famous chef Alain Ducasse is at the helm. After dinner, when the lights of Paris are bright, you cruise the Seine to see the best of the city from the river. It's a perfect night in the City of Light.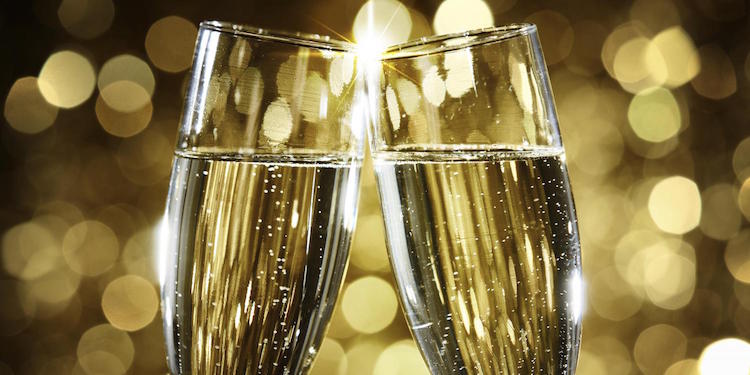 What could be better than a relaxed, champagne-fueled boat ride down the most beautiful river in the world? Well, what about having priority seating at the front of the boat? How about a French sommelier to guide you through a flight of three different types of champagne? Glide past the sights while sipping bubbly and discovering that the best way to see the City of Lights is on a bateau.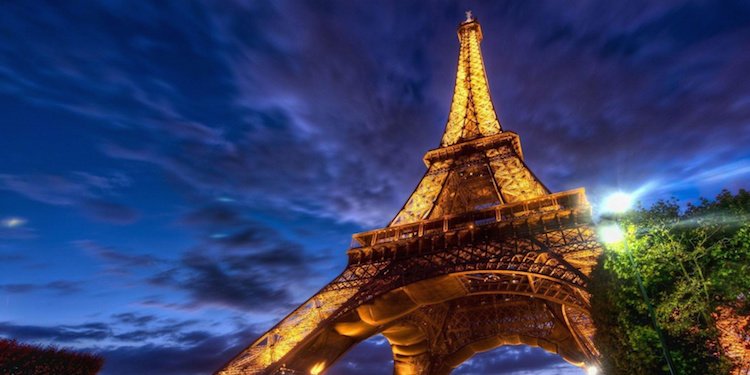 The Eiffel Tower is very popular, and there is always a long line. The only sure way to avoid waiting out in the cold is to book a skip-the-line tour. You meet your guide at the base of the tower and are escorted past the massive lineup to the priority entrance. Learn fascinating details about the tower as you take the elevator to the top. Also check the Big List of Eiffel Tower Tours…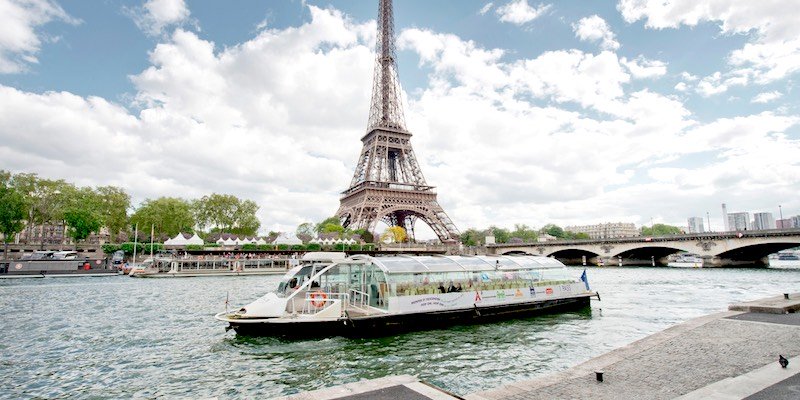 Louvre + Seine River Cruise + Eiffel Tower. This smart tour gets you to the best of the city in a single day. No senseless dawdling or getting lost. Skip past the lines and into the Louvre for the highlights, then take a Seine river cruise to the front door of the Eiffel Tower. From high atop Restaurant 58 you can see forever. But you're not done yet — visit Notre Dame Cathedral on the picturesque Île de la Cité. Everything is included: entrance fees, lunch, and two river cruises. Also see, The 6 Best Paris City Tours…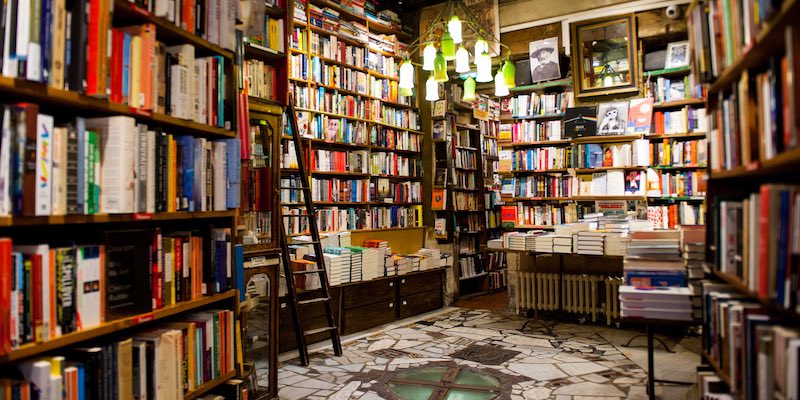 Where else could you visit a cafe where Hemingway & F. Scott Fitzgerald met for cocktails? Or stroll past the hotel (called appropriately, L'Hotel) where Oscar Wilde died? Paris is the stuff of literary history, and it's a literature expert who guides you through that history on a fascinating 3-hour tour that starts off in Saint Germain-des-Prés at Café de Flore. The Beats, Dumas, Victor Hugo, Voltaire, Hemingway, not to mention Benjamin Franklin — all the hits!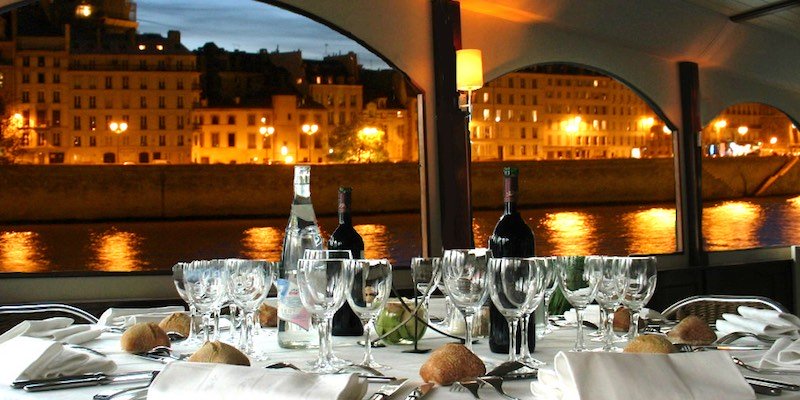 It's easy to see why travelers love this dinner cruise along the Seine. It's got romance, great food, and spectacular views. It all starts when your driver meets you at your Paris address. On board, you're led to your private table for a relaxing cruise and 3-course French meal. The VIP Privilege cruise puts you in the front of the boat with extra perks like champagne. When the night is over, your driver will be waiting. Also see, The Six Top Dinner Cruises in Paris…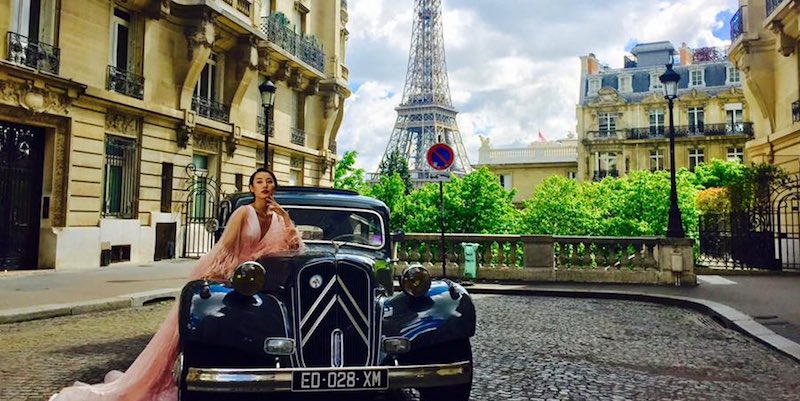 We felt like we were starring in a movie set in Paris in the 1940s when we took this satisfying tour through the city in an iconic, vintage Citroën Traction Avant. Our "gentleman driver" showed us the sights in a brand-new way. (Or was it the old way?) It's so much fun seeing Paris like this, and made even better with the sun roof opened all the way. As we say in our review, this is "retro luxury from another era." Also see, Our Vintage Touring Experience…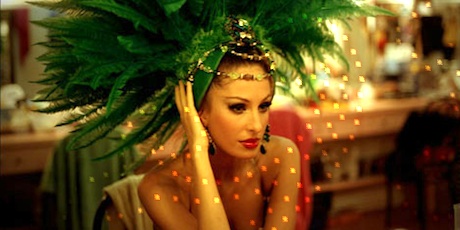 See the Moulin Rouge show with dinner & wine during this nighttime activity in Paris that includes transportation to and from your hotel. It's the easy way — no need to figure out how to get there or what to do when you're ready to leave. Moulin Rouge regularly sells out weeks in advance. Book ahead of time to avoid disappointment. Also see, Seven Ways To See The Hottest Show in Town…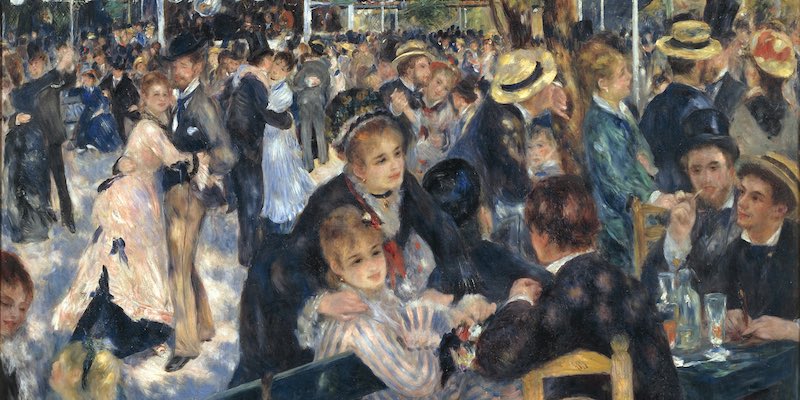 This former hilltop village is renowned for the famous artists who once lived here. But it's also a fascinating quartier of shops and streets with an artistic flair. This fun tour focuses on the history of the artists — Van Gogh's house, the windmill cabaret painted by Renoir, the site of Picasso's early studio, and more. Also included is a skip-the-line ticket for Musée d'Orsay. This activity has hundreds of 5-star reviews, so be sure to book early.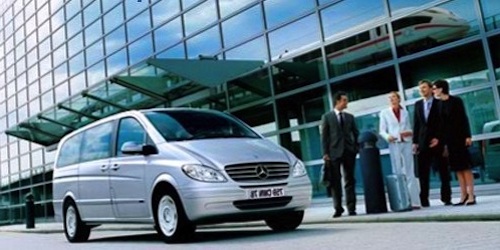 This is one of our best Insiders tips — arrange your transportation from the airport into central Paris before you leave home. It's easy to get tired when traveling, so it's good to know what's going to happen when you finally arrive. You can easily book a shuttle van service right to your hotel. In fact, here's the service our readers like, and it's cheaper than a taxi. Also see, Airport Transfers – Our Complete Guide…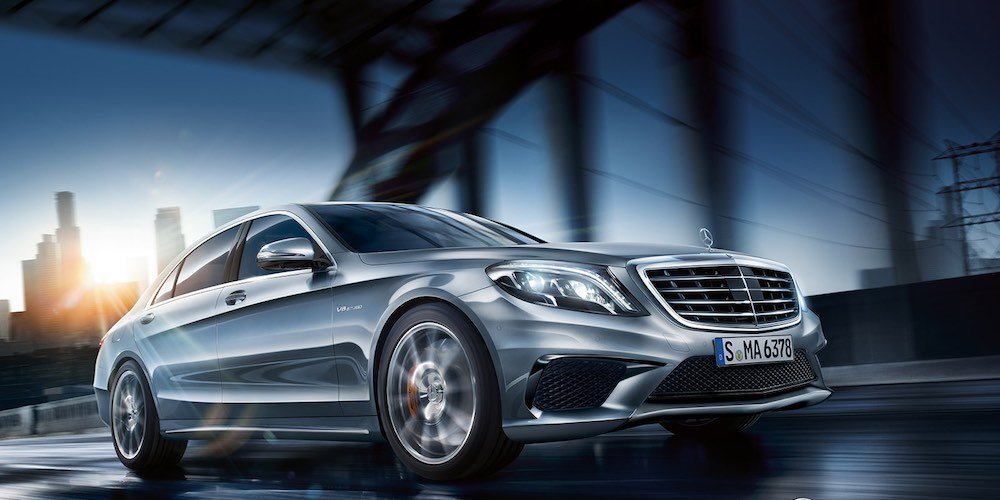 But our most special Insiders tip is to arrange for a private car transfer from the airport, provided by our trusted Paris pal and driver, Manu. He will meet you at the arrival gate and whisk you into the city in his Mercedes S-Class, direct to your hotel or apartment, where he'll help you get your luggage inside and get settled. Honestly, it's the only way to do it! Also see, Travelers Praise for Manu's Service…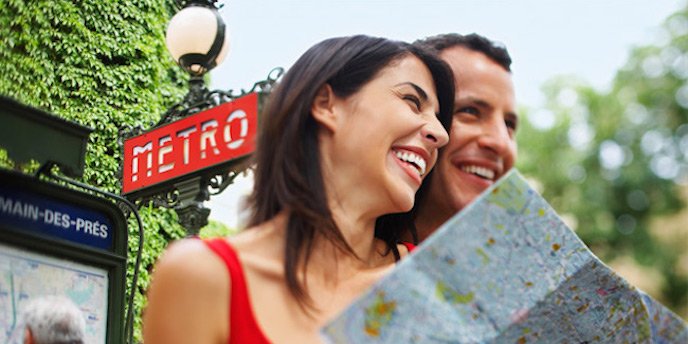 We know that travelers want to save time in Paris, but why not save money as well? That's why we like the Paris City Pass — you get into the museums for free and ride the Metro for free. Even better, we've arranged special savings for you. Use the discount code INSIDERS5 for extra savings. But to us the big advantage is skipping the looong Paris lines. Also see, Complete Guide to the Paris City Pass…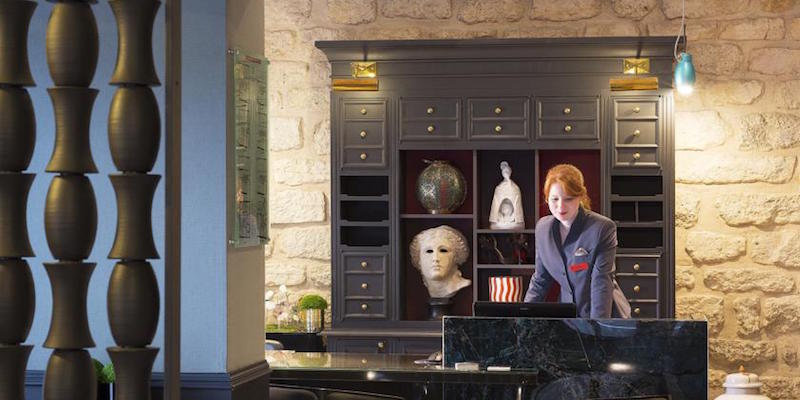 The Latin Quarter is pretty much everyone's favorite part of Paris. It turns out that this historic and charming quartier is also home to some of our favorite hotels in the city. And it's right in the center of things, with so much in easy walking distance, including the Seine, the Pantheon, Notre Dame, Saint-Germain, and even the Marais just across the river. Discover our top seven picks of the best hotels in the quartier, including our #1 top hotel pick in all of Paris.
Fave Day Trips From Paris
Things to Do in Paris December 2019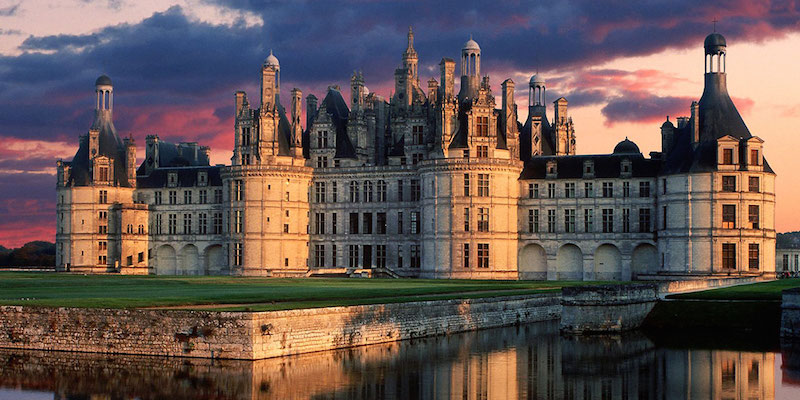 One of the things you don't want to miss when you visit Paris is the Loire Valley with its magnificent castles. It's an easy day trip from Paris and this particular tour is our reader's favorite — because it also includes a guided tasting the the region's famous wines. The day begins at the largest castle, Château de Chambord. The final stop is Château de Chenonceau, considered the loveliest of the Loire castles. Lunch is also included. Also see, The Top 3 Loire Valley Day Tours…

To concentrate on the castles, choose this day tour that visits three of the most spectacular — Chenonceau, Cheverny & Chambord. Lunch is included on this full-day activity. Also available as a private tour. Every day except Wednesdays.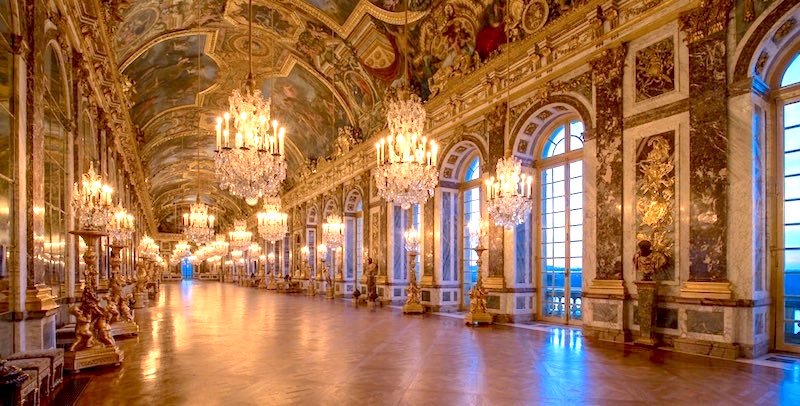 It's easy to see why we call this the "Best of Versailles". Your driver picks you up at your Paris address and whisks you off to the royal estate where you walk right past the long ticket lines directly into the magnificent chateau. The full-day tour includes a stroll through the gardens, Marie Antoinette's hamlet, and a gourmet lunch (with wine) along the Grand Canal. Also see, The 6 Best Ways To Avoid The Lines at Versailles…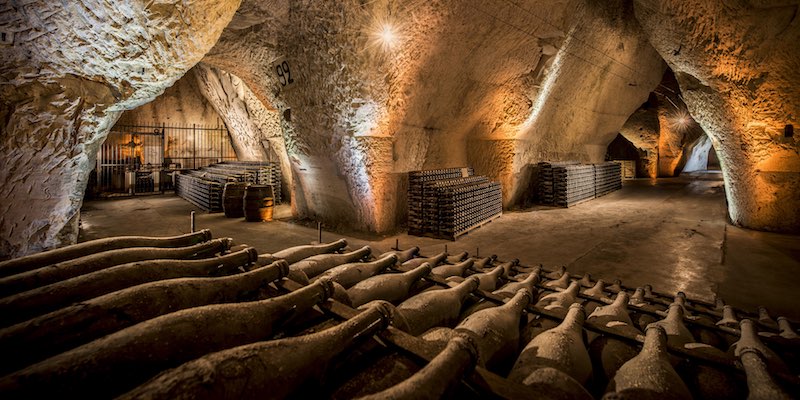 A day spent in the Champagne region is certain to be a highlight of your holiday. Starting from your Paris address your driver/guide whisks you off through rolling hills and world-class vineyards to Reims, capital of the Champagne region. After touring this historic city, including a visit to its famous cathedral, the champagne houses beckon and your sampling of bubbly begins! Also see, The 3 Top Day Trips to Champagne…

Here's another good way to experience the bubbly. It's a hands-on, small-group visit from Paris to the Champagne region. Available Mondays & Thursdays in December.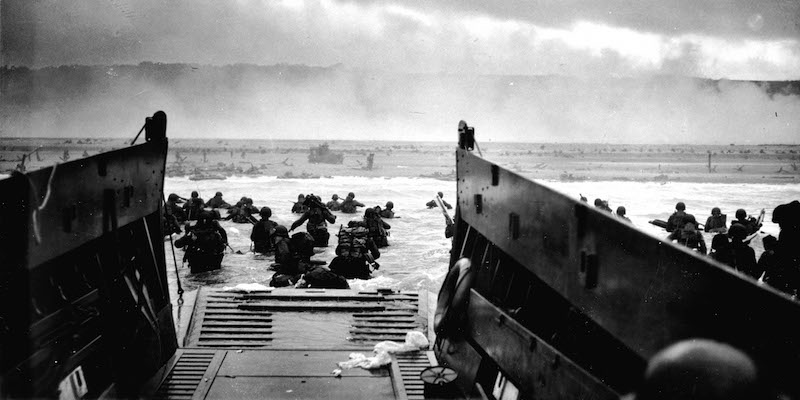 Although it took the Allied Forces 70 days to get from the Atlantic shore to Paris, it will only take you a few hours to get from Paris to the historic D-Day beaches of Normandy. Perhaps the most important battle site of World War II, the landing beaches still evoke powerful memories and emotions. Visit the important sites on a day trip from Paris that returns you to Paris the same day. Also available as a private tour.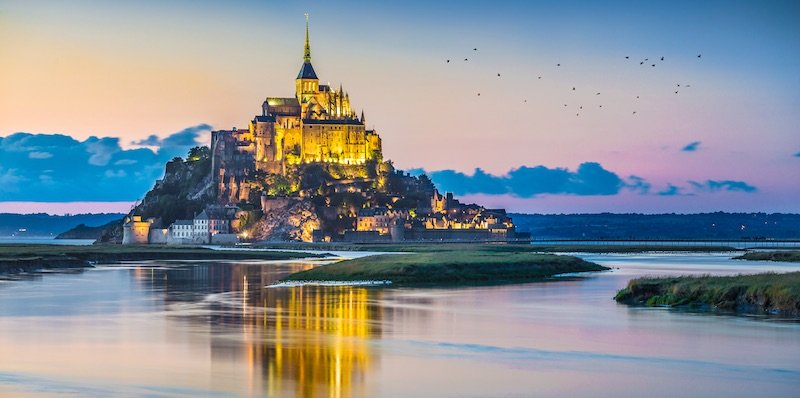 Take a long day in December to visit this fairytale island just off the Normandy coast. On this tour you explore the Benedictine abbey of Mont St-Michel that becomes separated from the mainland during high tide. Wander along the narrow streets, visit the shops and the abbey's ramparts. Everything is included, even pick-up at your hotel, so no need to worry about anything. Mondays & Fridays in December. Also see, Choose Your Own Mont-Saint-Michel Experience…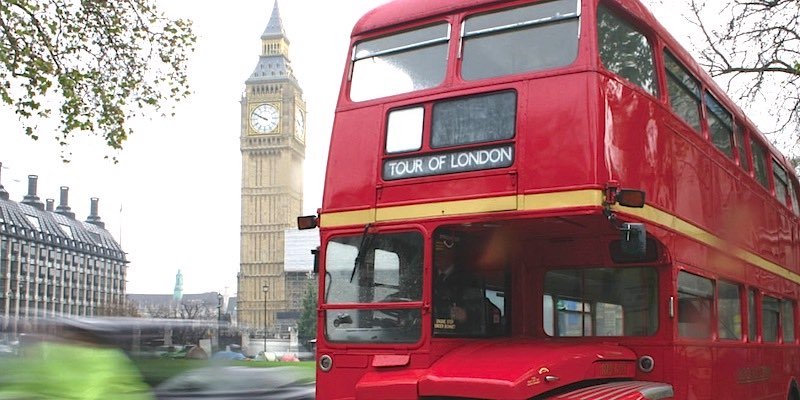 It's only relatively recently that high-speed trains have made it easy to visit London on a day trip from Paris. At Gare du Nord in Paris you meet your tour guide and hop on the Eurostar to London. The day includes an extensive, open-top bus tour around London and guided walking tours, including The Beatles London Walking Tour. It's an exhilarating trip that gets you back to Paris the very same day.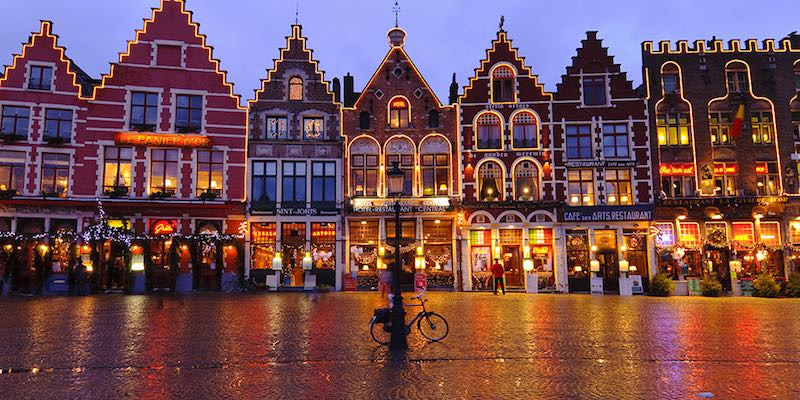 You may be surprised by how much of France you can reach in a day trip from Paris. In fact, you can even visit other European cities and be back in Paris the same day. You might choose other wine regions, Euro Disneyland, even Bruges or London. We always suggest that you plan for a day or two to explore beyond the city gates to visit Deep France or even elsewhere in Europe.
Classical Music, Opera & Ballet
Things to Do in Paris December 2019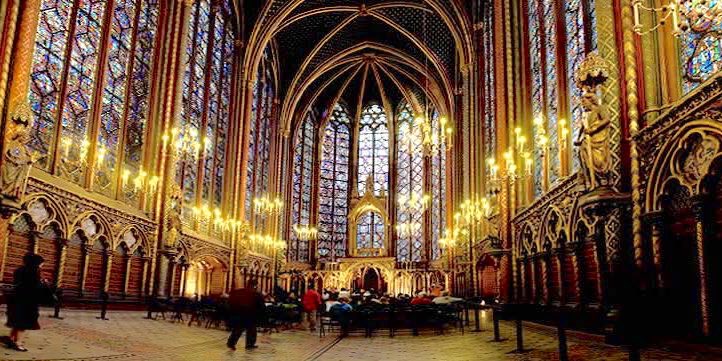 You're going to love listening to classical music performed in the stunning La Sainte Chapelle. Come for the music and be dazzled by the recently restored mile-high stained glass windows and the Gothic architecture. Sitting amongst these magnificent windows is an experience not to be missed, especially while listening to some of the greatest pieces of music ever composed. Christmas concerts from December 22 to 29.

End-of-year concerts will be performed December 30 & 31.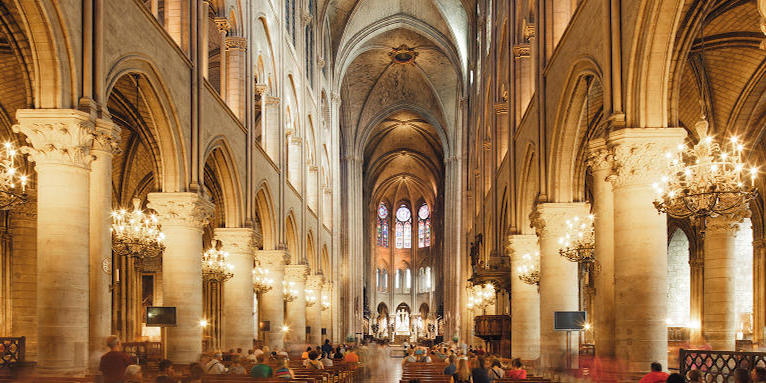 Could there be anything more thrilling than listening to classical and spiritual music in the word's most famous 850-year-old cathedral? Believe us, attending a concert at Notre-Dame Cathedral will be one of the highlights of your trip to Paris. This December there are four opportunities to experience a concert at Notre Dame Cathedral — Christmas concerts, Gregorian Chants, and English music. Check the schedule for more information and to book your seats.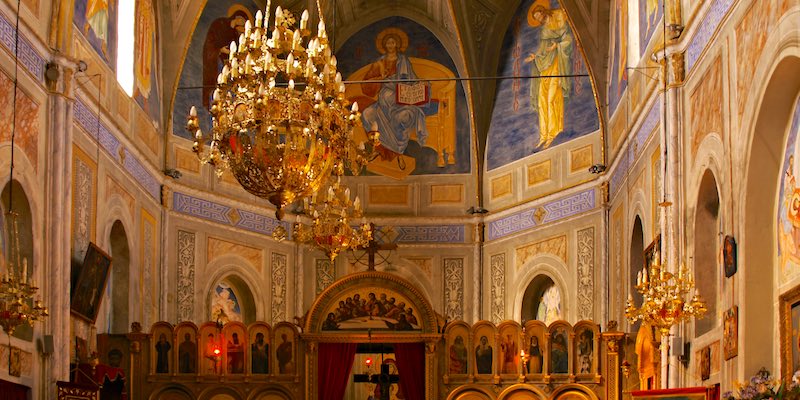 This Latin Quarter church was originally built in 1335, but was completely rebuilt in the 17th century. The soaring ceilings make for ideal ideal acoustics for classical music concerts. Saint Ephrem is a small church and feels more like you're listening to a concert in your living room than in a concert hall. This December experience Chopin by Candlelight, Goldberg Variations, Liszt, Satie, Beethoven and Bach Suites for Violoncello. There are also special holiday concerts with one held on Christmas Day. But you must book soon!
Holiday Concerts at La Madeleine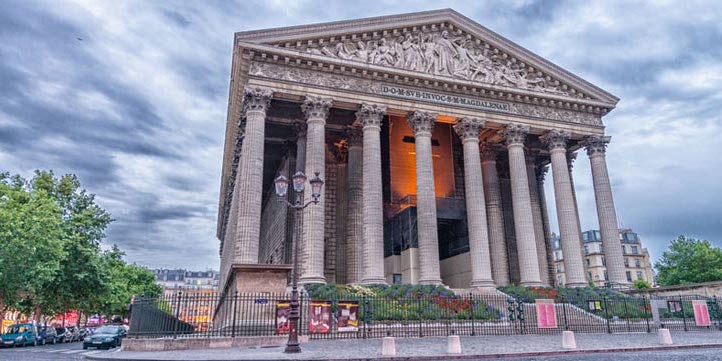 During the holiday season, there's no better place on Earth to hear great classical music played in superb venues in this ancient city, like the historic church, Église de la Madeleine. Coming to La Madeleine this Noël is a stellar lineup of seasonal concerts including Vivaldi's Four Seasons, Handel's Messiah, and Ave Maria.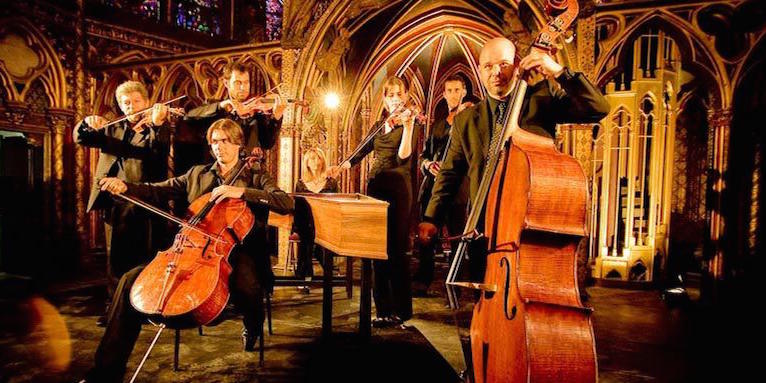 Paris features so much music during the holiday season that these are just a handful of the stellar classical performances to be heard. There are many more concerts this month, performed at other Paris venues — like the Salle Gaveau, Philharmonie de Paris, and other churches. Be sure to check out what will be playing when you're in Paris in December.
Our Top Food & Wine Activities
Things to Do in Paris December 2019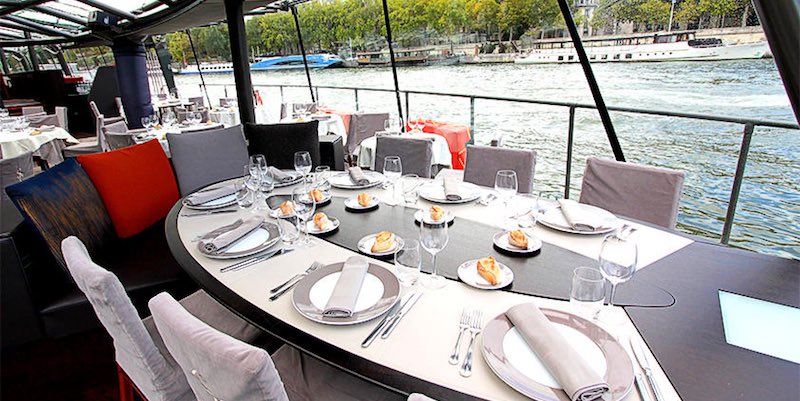 Take a break from shopping and gawking for a Christmas Eve lunch cruise along the River Seine. This fun, casual, and affordable activity serves up a classic multi-course lunch while meandering along the river. Combine great dining with a tour of the Paris sights as you leisurely drift past them. This Noel lunch cruise is going to sell out, so book early.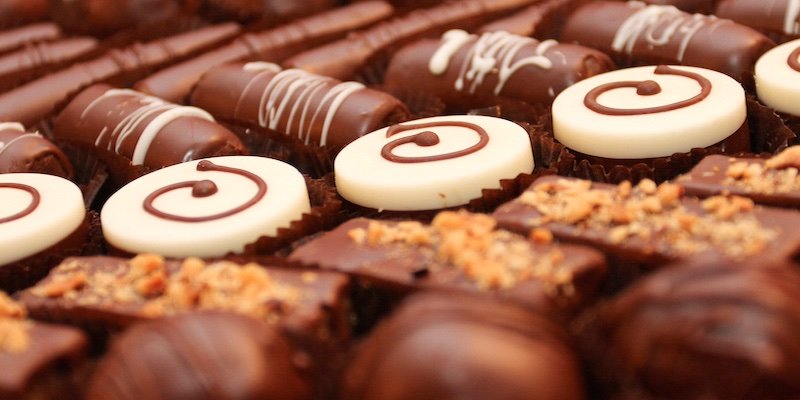 In Paris, chocolate is a major food group. At least that how it seems, what with over 200 speciality (and amazing) chocolatiers. On this tour (our readers' fave food activity) you walk from chocolate shop to pastry shop to chocolate shop in an historic district of Paris and sample all along the route. On a small group tour like this you get hands-on attention at a relaxed pace.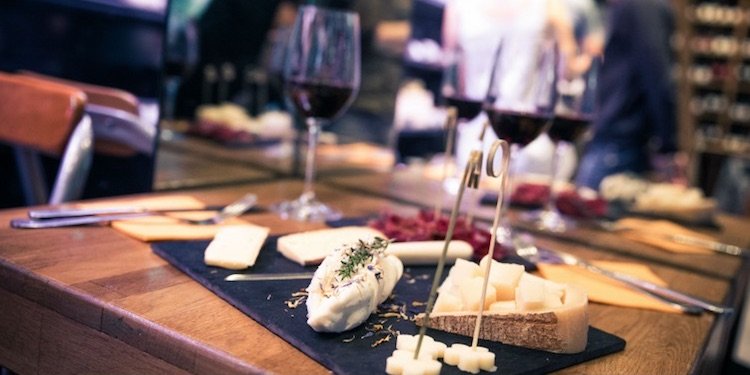 Under the guidance of a master affineur (an expert in the art of cheese aging) you descend into the cheese cellar of a fromagerie in the Marais. Here you learn all about this culinary art while you sample seven classic French cheeses, along with wines — discovering how cheese became one of the most revered foods of France. The small group is limited to 10 to ensure there's more cheese for you. Also see, Five Top Cheese Tastings In Paris…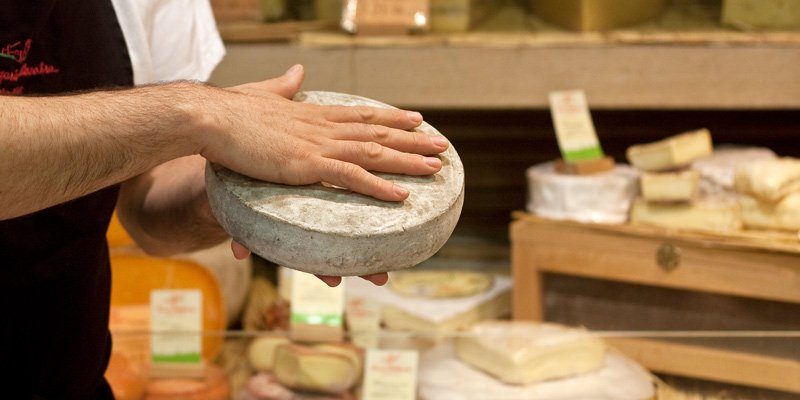 You start your culinary afternoon on the historic Left Bank, a gourmet haven. At a traditional fromagerie you learn about French cheeses while you sample them. Next up are freshly baked baguettes followed by French wine. Don't forget the foie gras! And, don't worry, any calories you consume are going to be burned off by the walk! The Christmas version of this popular tour is not to be missed. Also see, The Top Ten Food & Wine Experiences …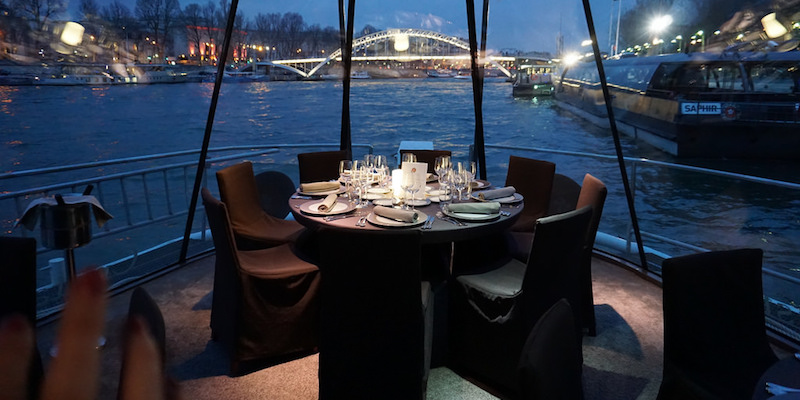 Cruise slowly down the Seine on a La Marina de Paris bateau while sipping champagne before dining on a 3-course French meal. The glass walls of the boat provide perfect viewing of the sights of Paris as they drift by — Notre Dame, the Eiffel Tower, Musée d'Orsay, the Louvre, and the islands of Paris. On the Saveurs Menu you'll find all the French classic dishes — seared escargot, beef tartare, grilled beef and roast chicken.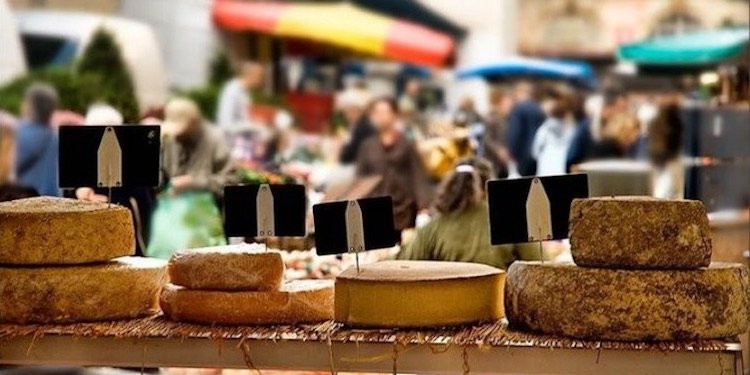 Everyone seems to love this new tour of one of the oldest quartiers. Start the tour at the oldest food market in the city, and then follow your food-expert guide through the historic Marais neighborhood to visit the top food & wine shops, tasting the best of French foods — cheese, charcuterie, baguettes, chocolate, and wine.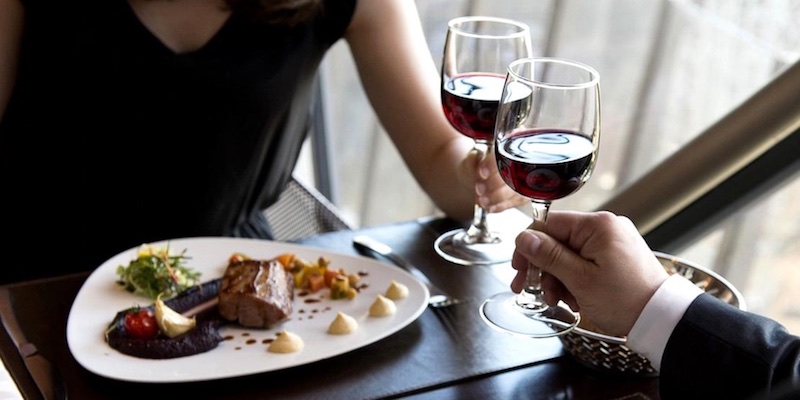 Imagine a gourmet 4-course meal with wine as you gaze down on Paris from the Eiffel Tower — a birds-eye view of the Champ de Mars, Les Invalides, Montparnasse Tower, Montmartre, and the river Seine. Your priority-access pass gets you past the lineups and up the tower to restaurant 58 Tour Eiffel. Wine is included, of course.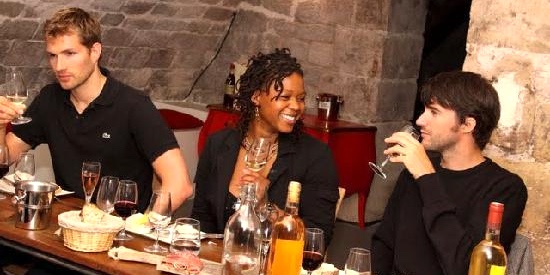 Sign up for a 2-hour in-depth tasting — that allows enough time to explore all the best wine regions of France, including Champagne. In this informal & informative wine tasting a professional French sommelier pours wine from the regions while giving an in-depth explanation of each. It takes place in a charming, centrally-located wine cellar. Available Christmas Eve & New Years Eve. Also see, The Ten Best Food & Wine Experiences In Paris…
The Best Events in Paris
Things to Do in Paris December 2019
Christmas Markets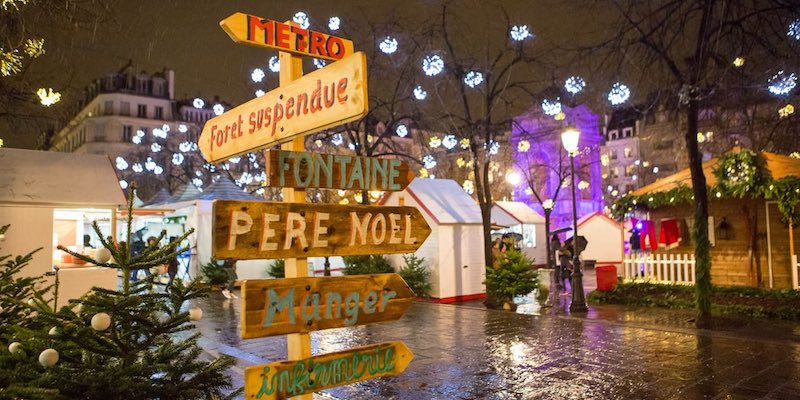 From the middle of November to early January bundle up warm and set out on the streets of Paris to learn how the French celebrate Christmas. Seasonal markets are set up up in many quartiers of the city. These temporary cabin villages are where tout les Parisiens shop for seasonal specialties, decorations, and Christmas crafts. During this festive time of year you will find Noël markets throughout the city.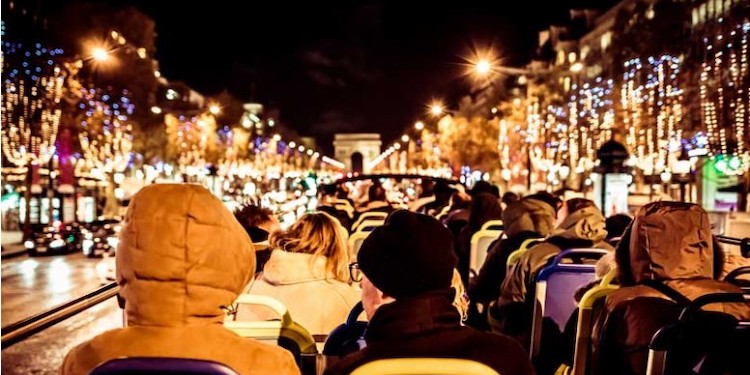 Paris lights up for the holidays, but the most famous light show is on Champs Elysées. If you're lucky enough to be in Paris in mid November you can watch the Christmas lights be turned on by celebrities and French dignitaries. (We're still waiting to be invited to throw the switch!)
• Avenue des Champs Elysées
• November 15 to January 6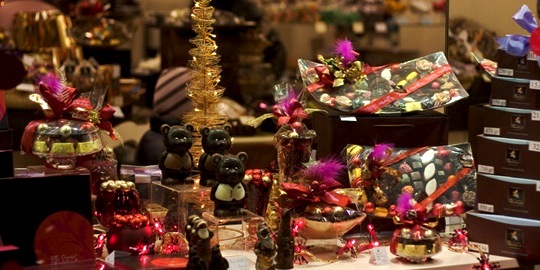 Here's an easy way to see all the seasonal goodness that Paris has to offer. Follow your guide to explore Christmas in its many forms — the decorations & displays at Galeries Lafayette, window displays in the city's Art Nouveau shops & boutiques, in and out of quaint food and tableware shops, and finishing up at a traditional Parisian win bar for champagne and foie gras. Bonnes Fêtes !

Noël en Bio – Organic Christmas Show

Salon Nautique de Paris
France's largest boat show!

European Women's Handball Championship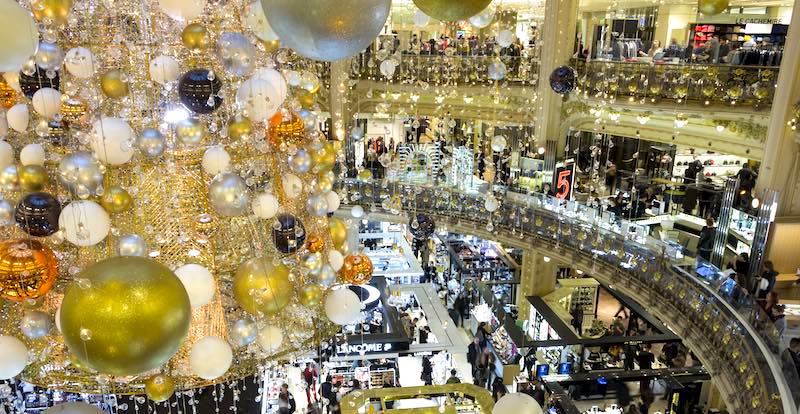 We've only been able to include a few of the many events to experience and sights to see in Paris this December. There's a lot more going on, so take a moment to visit our complete guide to December events.
What's On at the Museums
Things to Do in Paris December 2019
Picasso. Blue and Rose.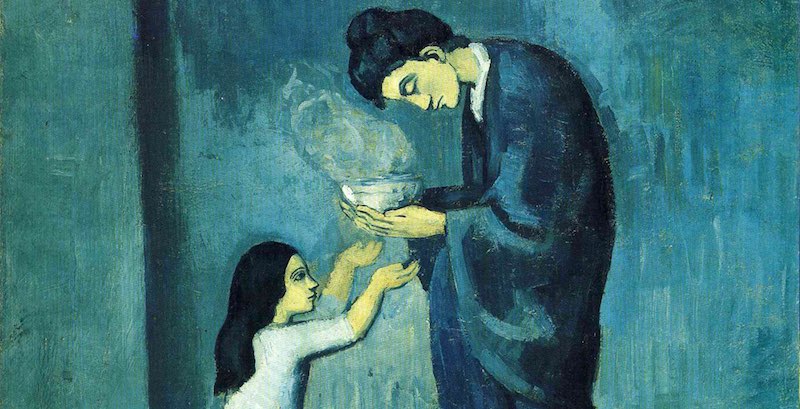 The first first large-scale collaboration between the d'Orsay and the Musée Picasso.
• Musée d'Orsay
• Ends January 6, 2019
• Information…

Dorothea Lange
The long-awaited retrospective at Jeu de Paume. This is going to be huge.

Color Engraving in Europe in the 16th and 17th Centuries

Jakuchu (1716-1800) – The Colorful Kingdom of Living Beings

Alejandro Cesarco

Alfonse Mucha

The Cruel Stories of Paula Rego

Fernand Khnopff – The Master of Enigma

Michael Jackson – On the Wall